Our Story
Kristy & WC married in April 2017 after nearly 10 years of friendship and dating. They met through friends in Gainesville, FL while Kristy was attending college at the University of Florida. They took their very first trip abroad together in 2008! Since then, they've visited dozens of countries including Iceland, Ireland, Sri Lanka, the Maldives, England, and many in the Caribbean! As they continue this journey in marriage, they're excited to share what they've learned about traveling on a budget and finding off-the-beaten path destinations.
Kristy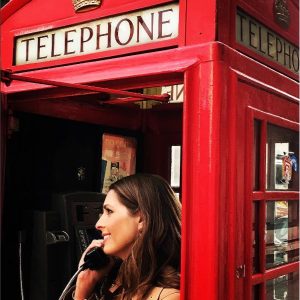 Kristy's mind never stops thinking about their next adventure. She is meticulous about planning and finding a good travel deal, but sometimes needs WC to throw in some spontaneity to her planned-down-to-the-minute trips!
Kristy is a former television news reporter and that's where she developed her love of photography, writing, and meeting people from all different cultures. She decided to leave the news industry to have more time exploring the world with WC. She now works in communications for a non-profit agency.
WC

WC began traveling years before Kristy, but really became addicted after they began traveling together. Whereas Kristy likes to cram as many things as possible into every trip, WC helps to make sure she stops and smells the roses, so to speak. WC is up for pretty much any adventure, but so far his favorite destination has been Iceland. The only thing you probably won't catch him doing? Bungee jumping, skydiving or any other thrill involving heights!
WC attended the University of North Florida where he received his Bachelor's Degree in Biology and Chemistry and his Master's Degree in Public Administration. He currently works for the government.
Join us on this journey of marriage & travel!