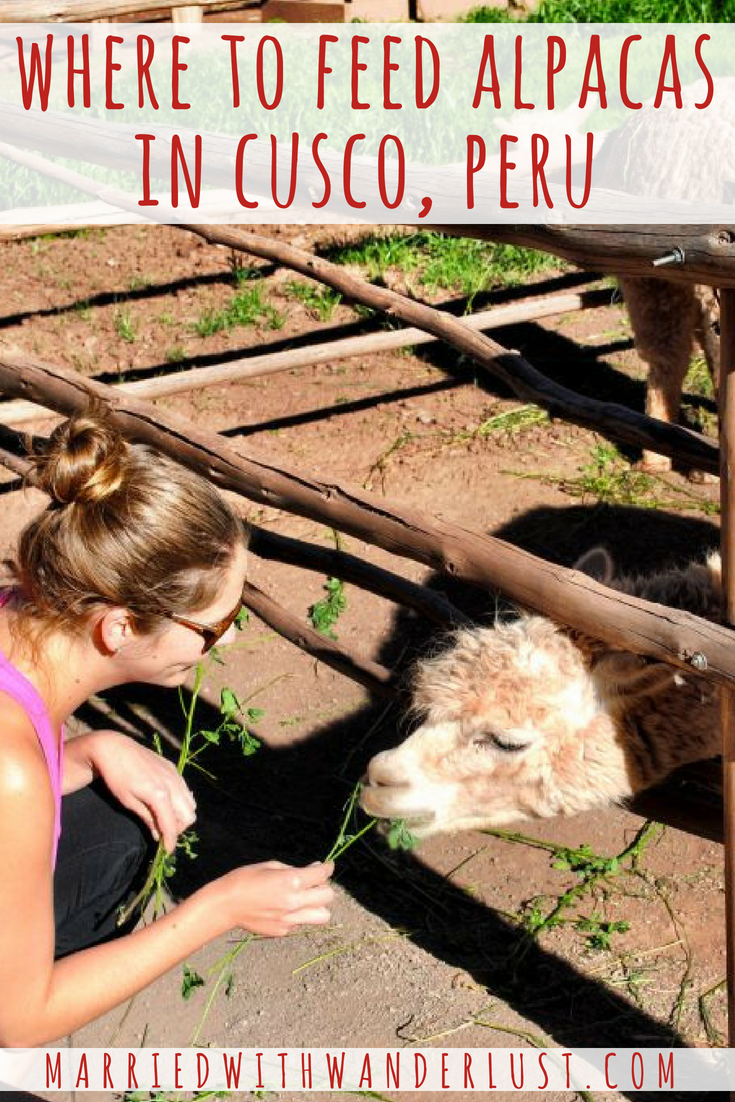 If you're heading to Peru, you're probably dreaming of a photo with an alpaca. We can do you one better with a trip to the Awana Kancha Alpaca Farm where you can feed them and take pictures with them!
WC and I visited the farm with a group of our friends during a one day tour around the Sacred Valley. Our guide added this stop to the tour and we're go glad he did!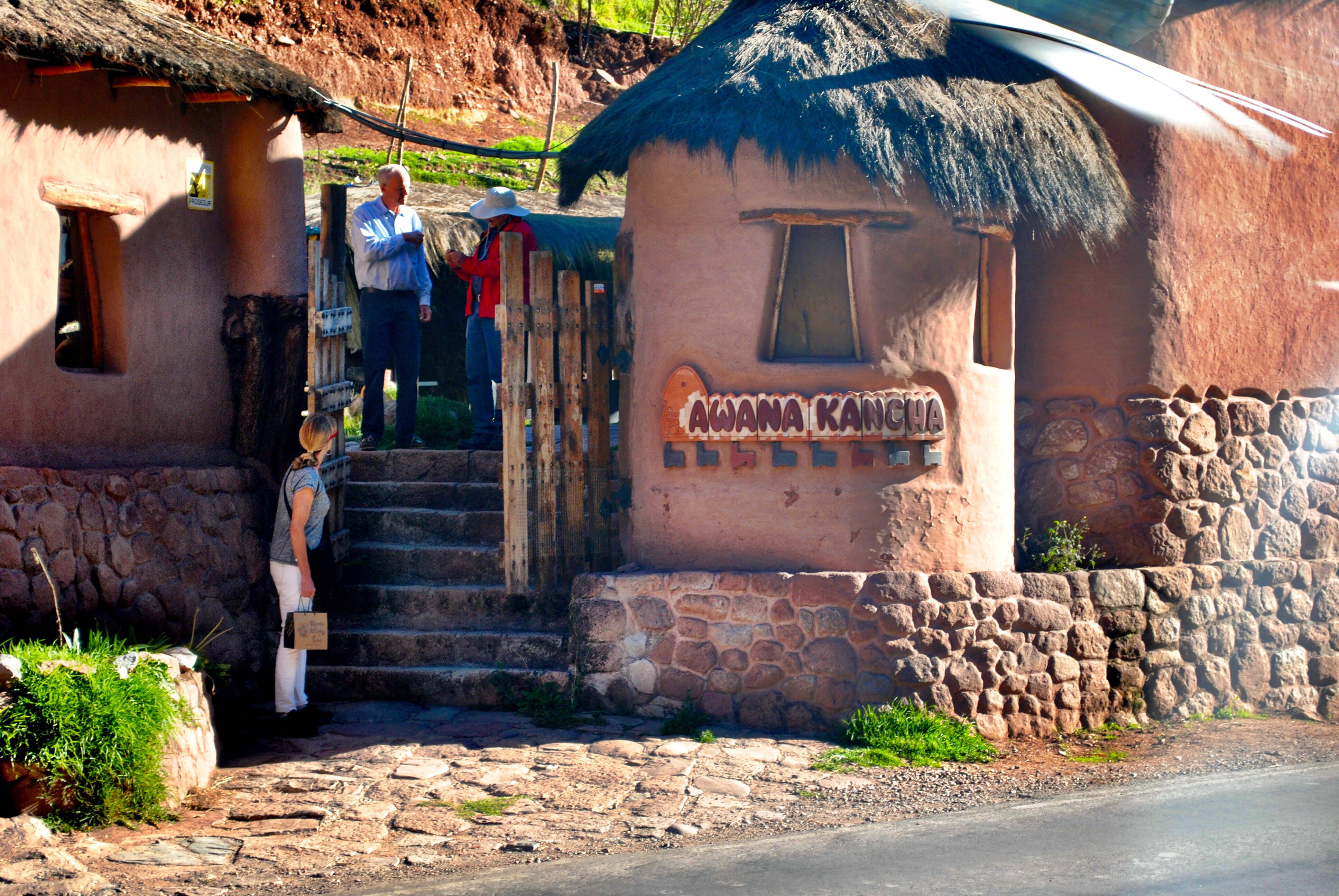 About the Awana Kancha Alpaca Farm
The Awana Kancha Alpaca Farm (the website really doesn't provide a lot of information) is about 30 minutes outside of Cusco, Peru. You'll get to have two different experiences while at the farm: You can meet and feed the animals. You can also learn about the traditional weaving process that turns the wool into beautiful clothing, blankets, and other items.
TIP: There are not any guides at the farm, so we highly recommend having your own! You can check out this article to find out why we recommend hiring Percy Salas as your guide for this and other Peru tours!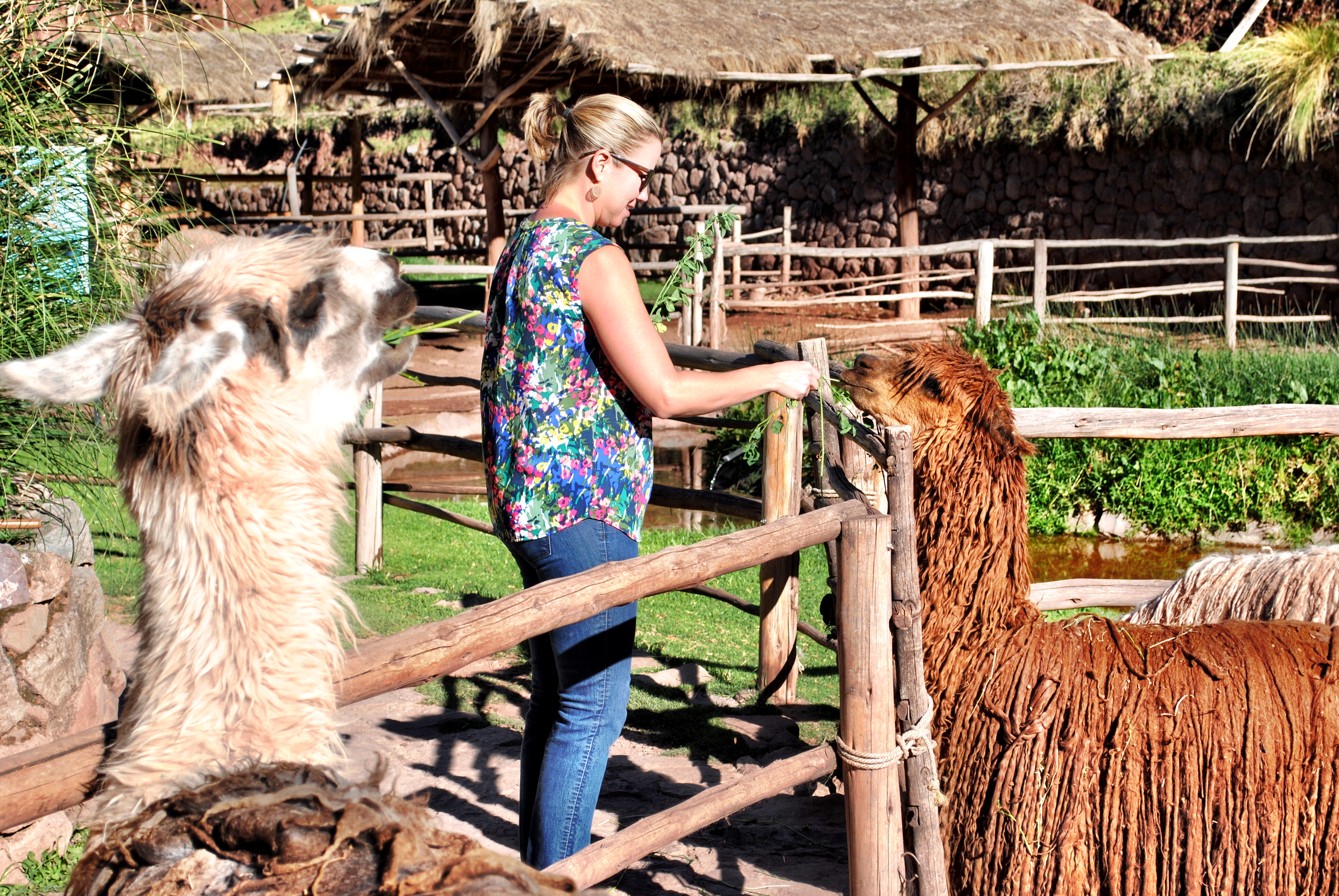 Alpacas, Llamas, and Vicunas
There are three different types of animals at the farm and, though they all have similarities, they are very different. You'll get to see the alpacas and llamas up close, but the vicunas stay in pens up on the hill, so you'll just see them from a distance.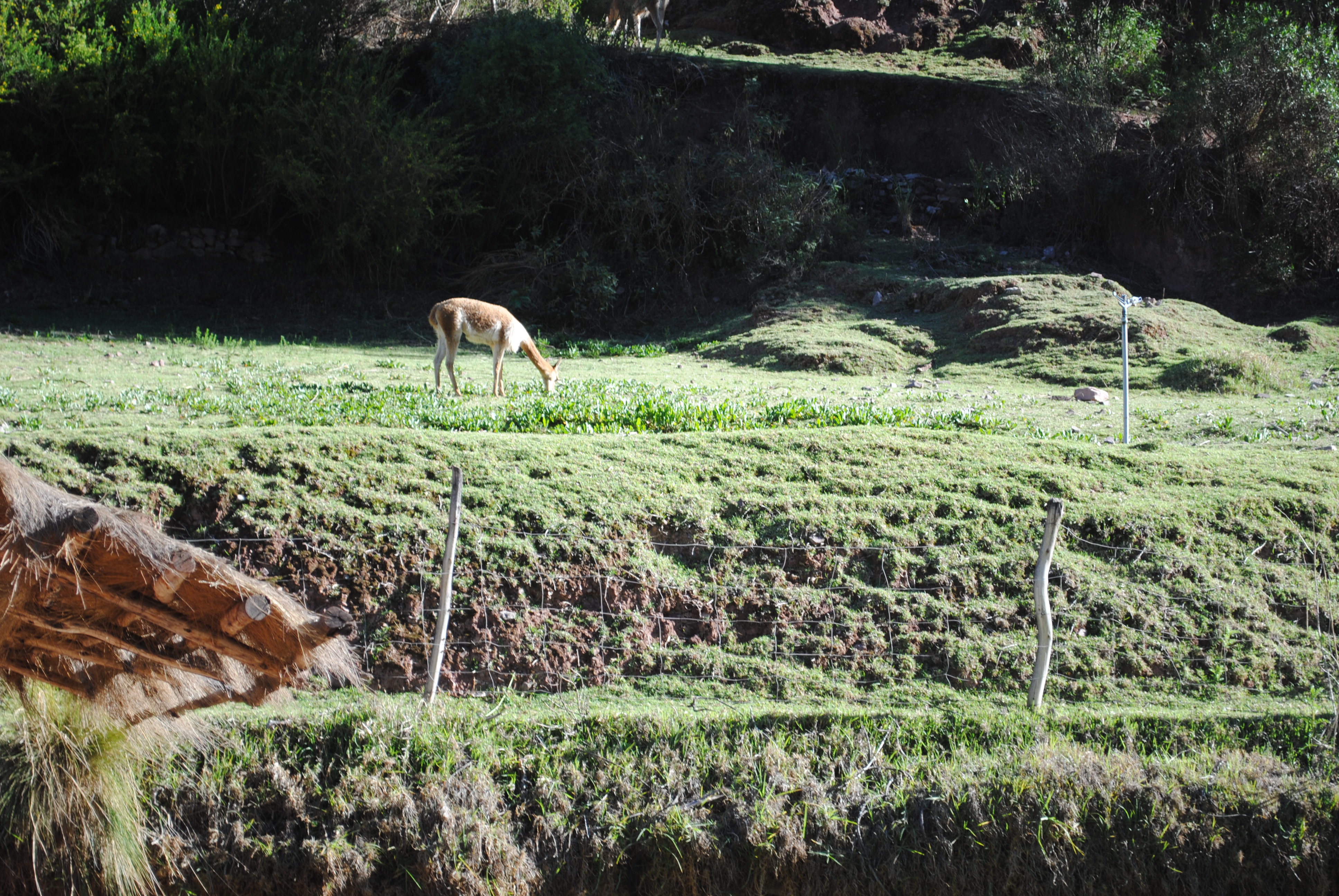 If you want to be able to tell the difference, this is where a tour guide will be super helpful! Our guide explained the differences between the alpacas and llamas and yet it's still hard for me to remember the differences. Llamas are the larger of the two.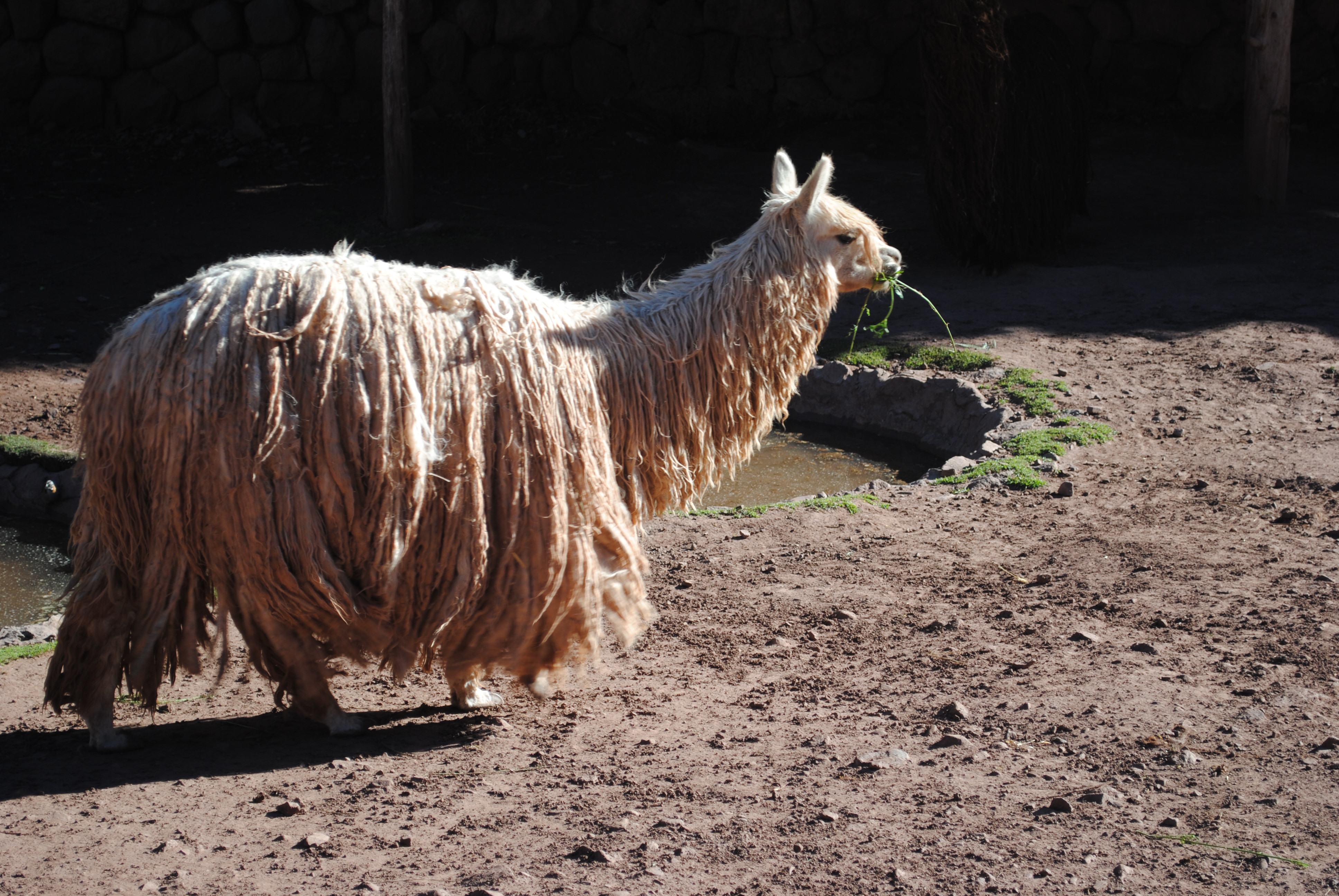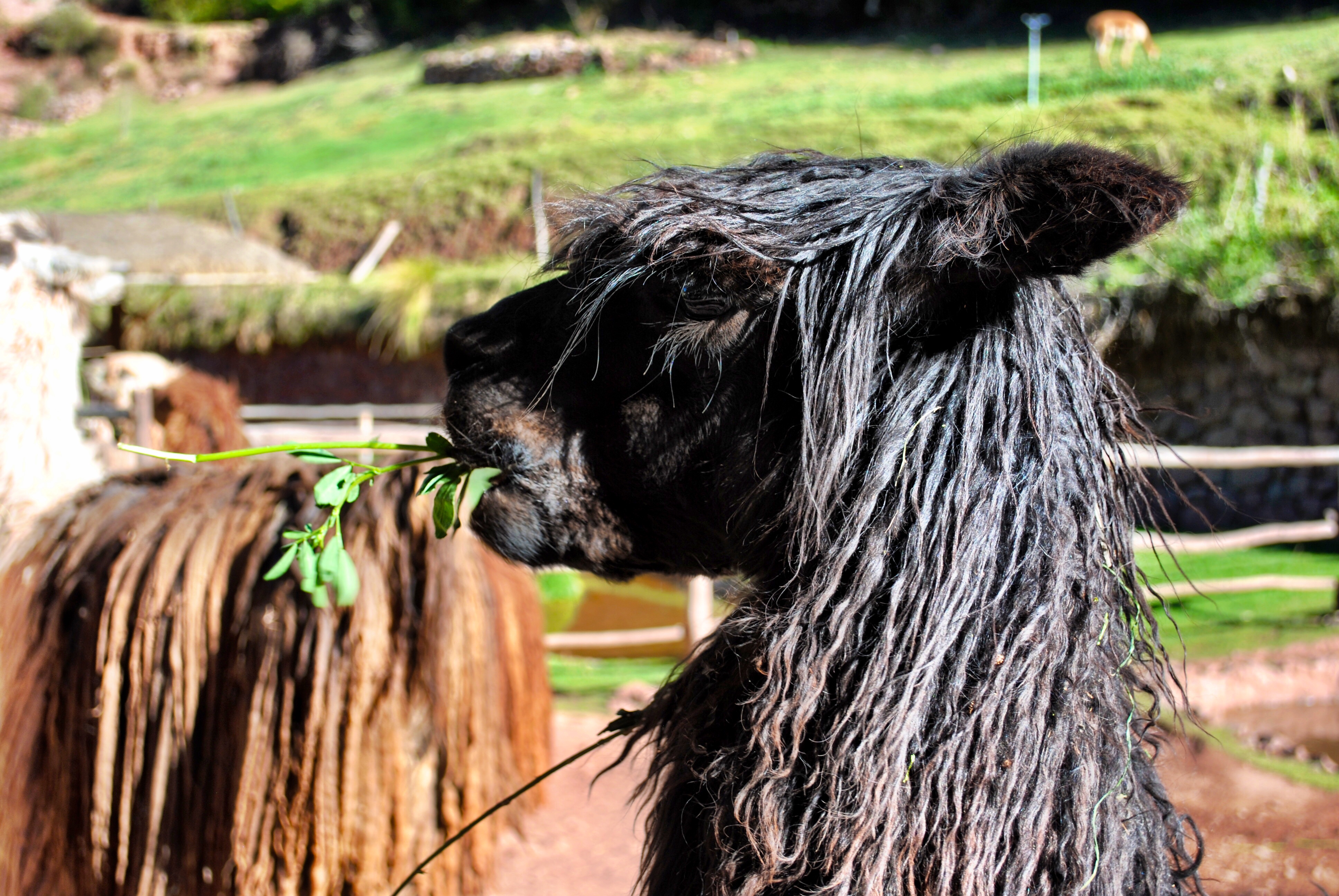 Vicunas are wild and at one time were almost extinct. There are not fond of humans, and so you won't be feeding them (see the far background of the below photo).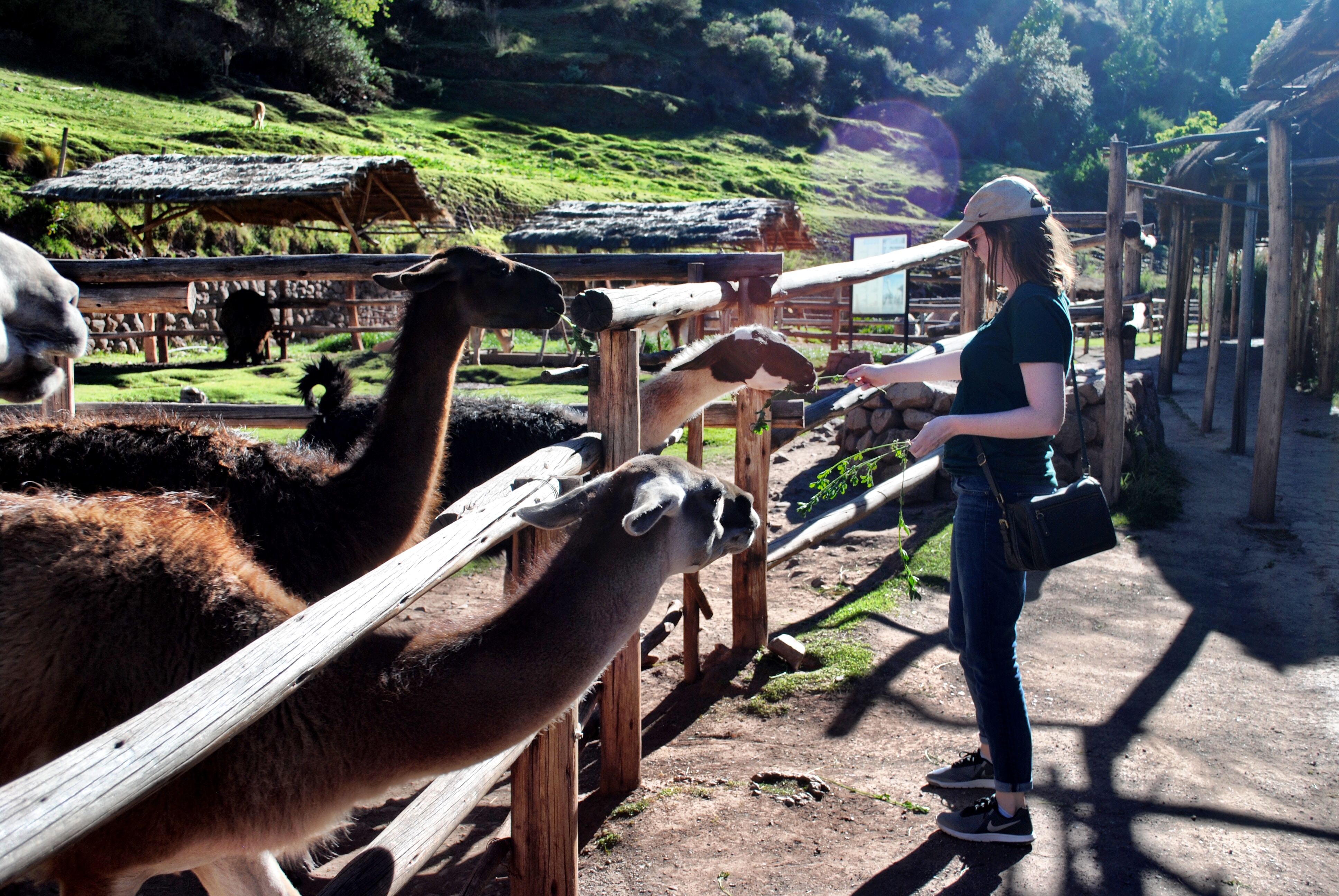 Feeding the Alpacas
There are baskets of grasses near the llama and alpaca pens so that you can help yourself to feeding them. The animals are very friendly and are used to the attention from visitors.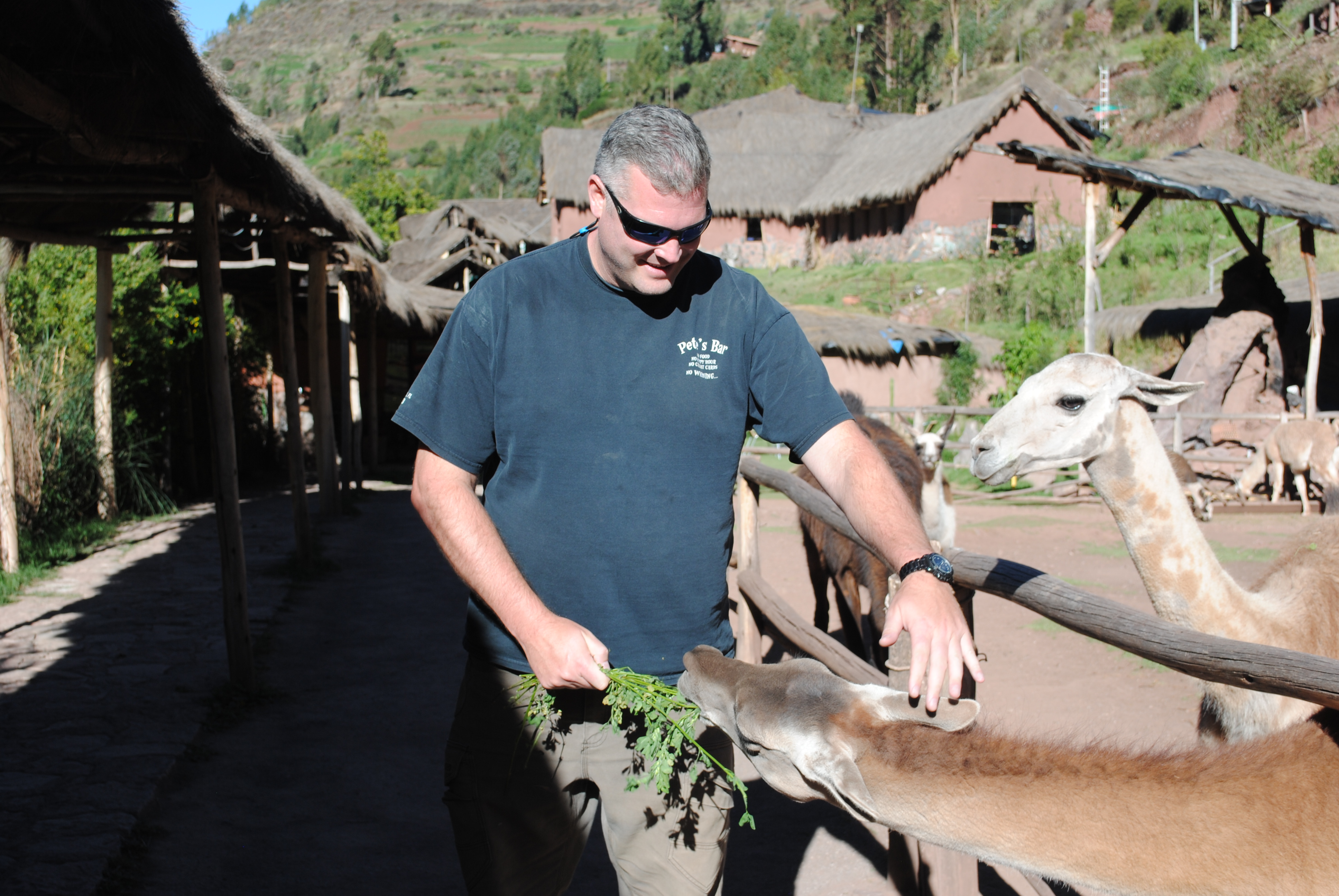 Below is my all time favorite photo of WC at the Alpaca farm! I caught the alpaca making the most hilarious facial expression!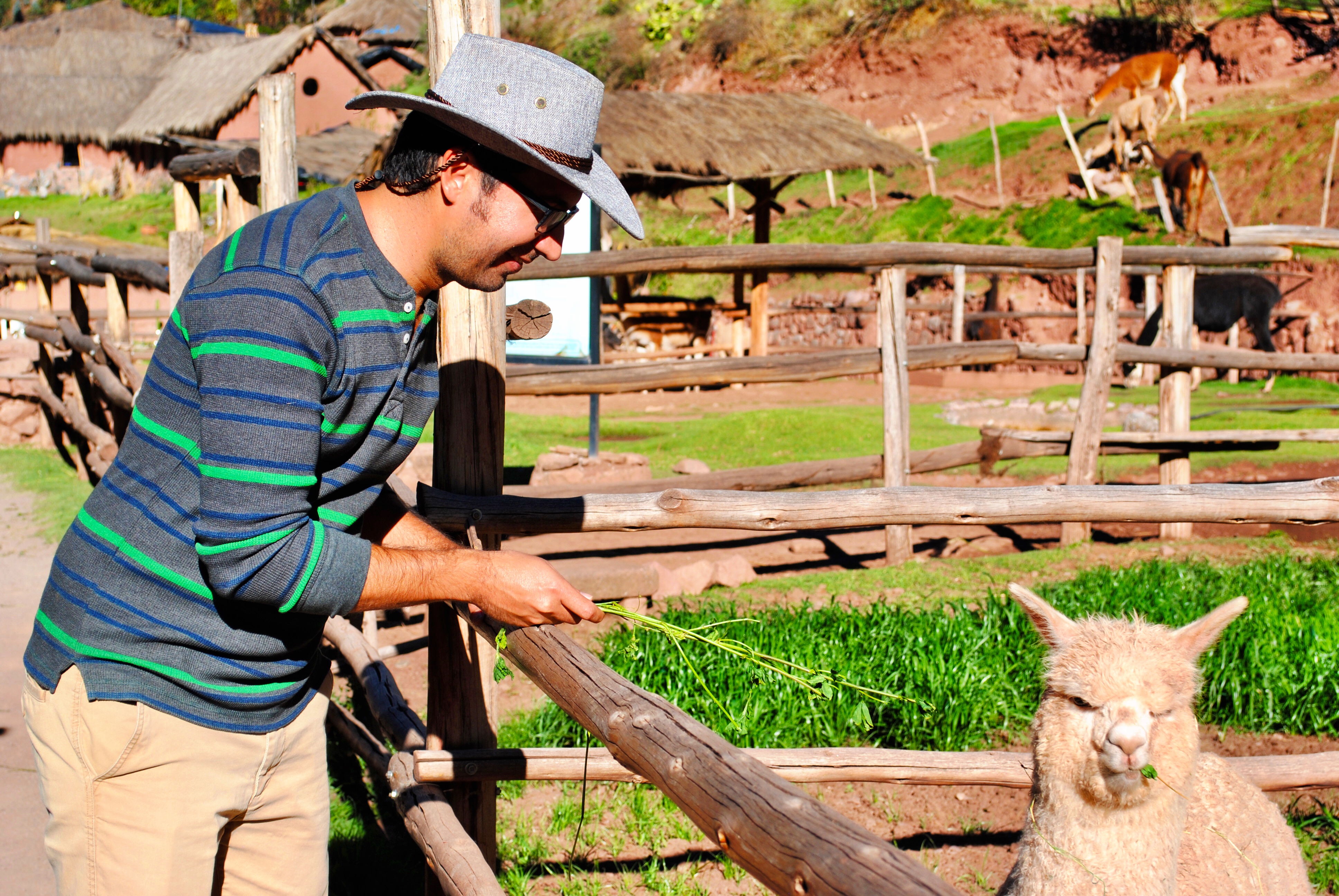 Despite that hilarious photo, the animals really are happy to see you arrive to feed them!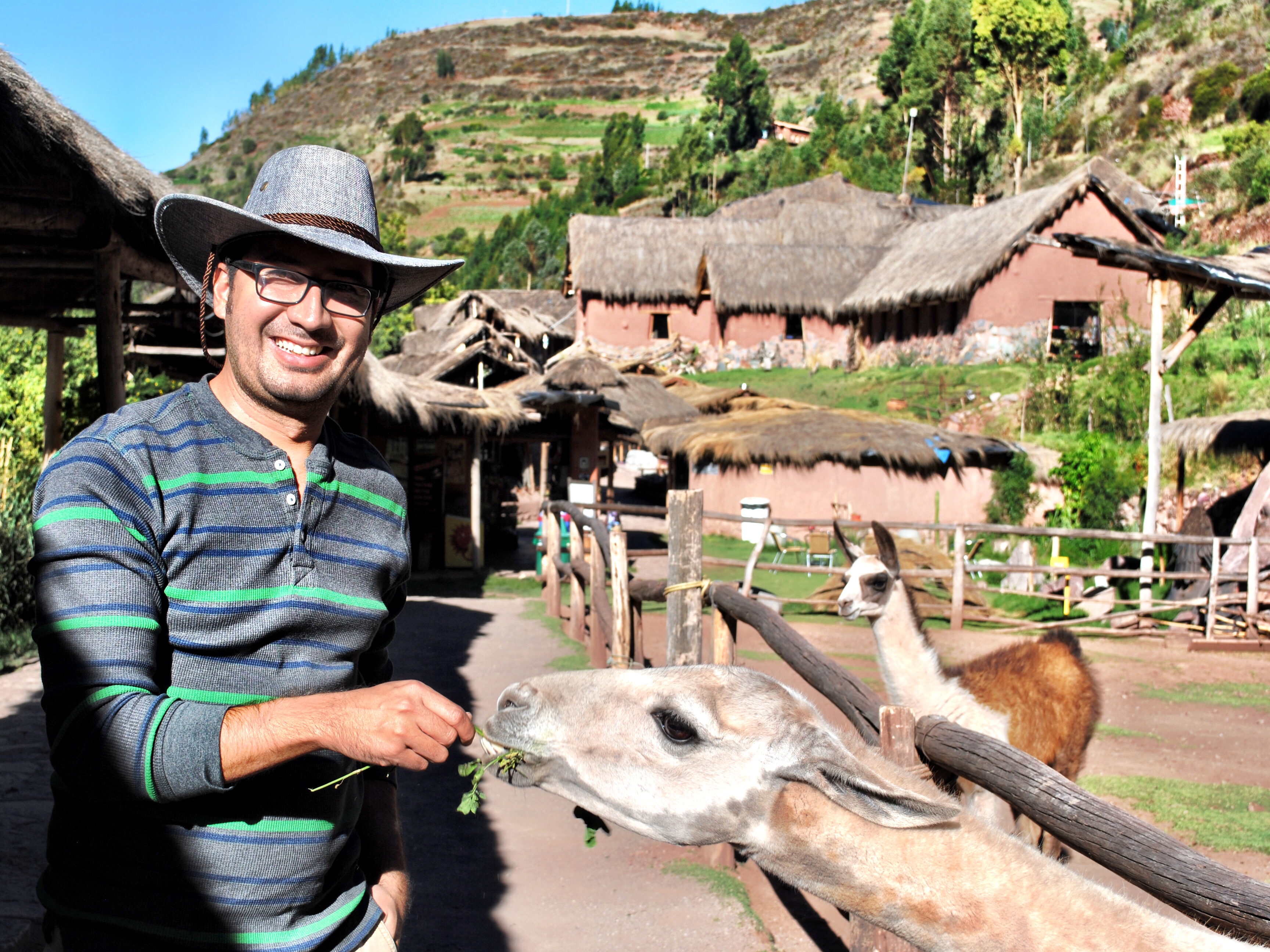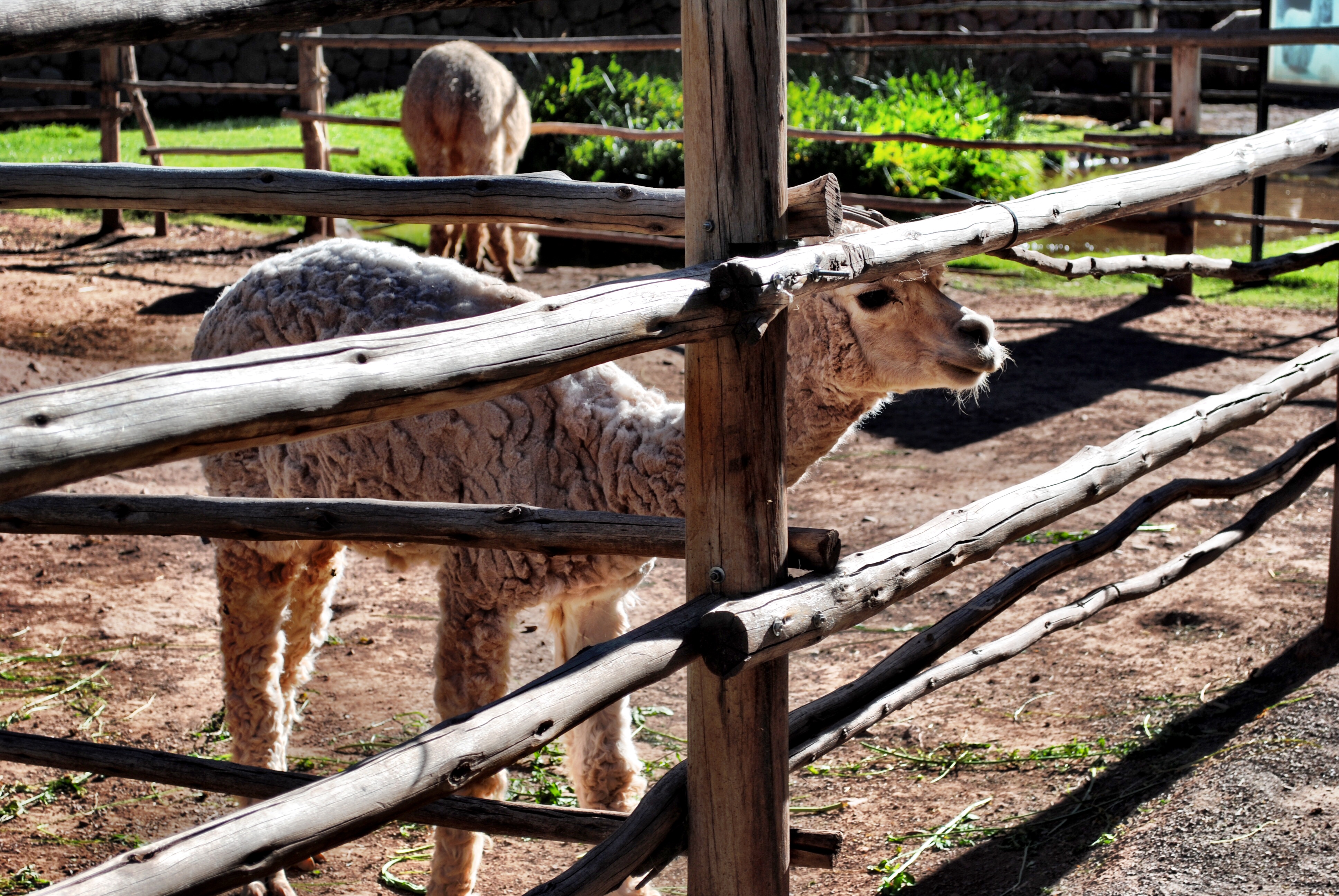 Other Information about the Farm
It is free to visit Awana Kancha Alpaca Farm, but there are boxes on site where you can leave a tip. You should consider leaving at least a few U.S. dollars to help with upkeep of the facility. Making a purchase from the gift shop or from the snack bar also goes a long way!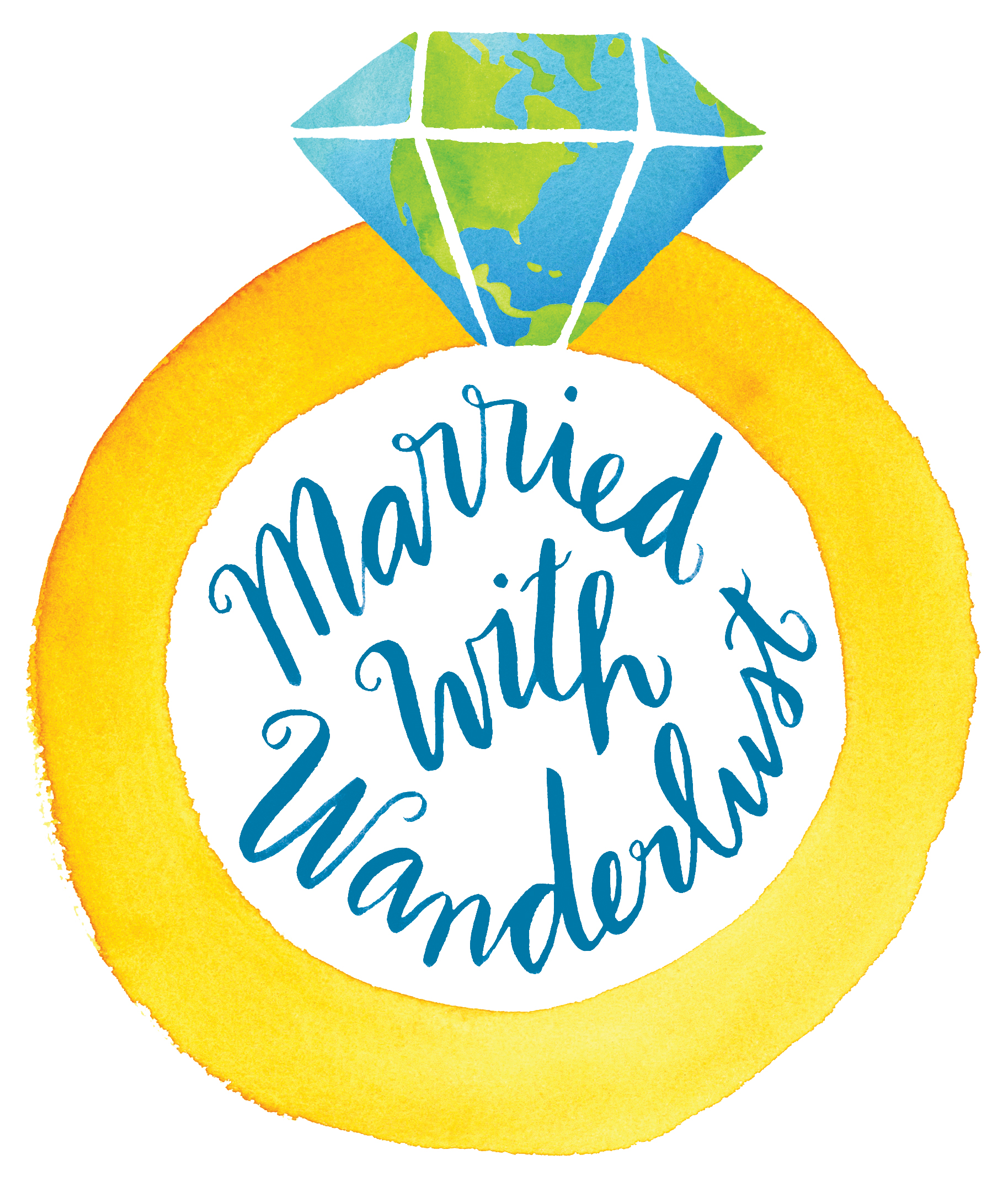 Enjoy our blog post? Pin it to share with others!