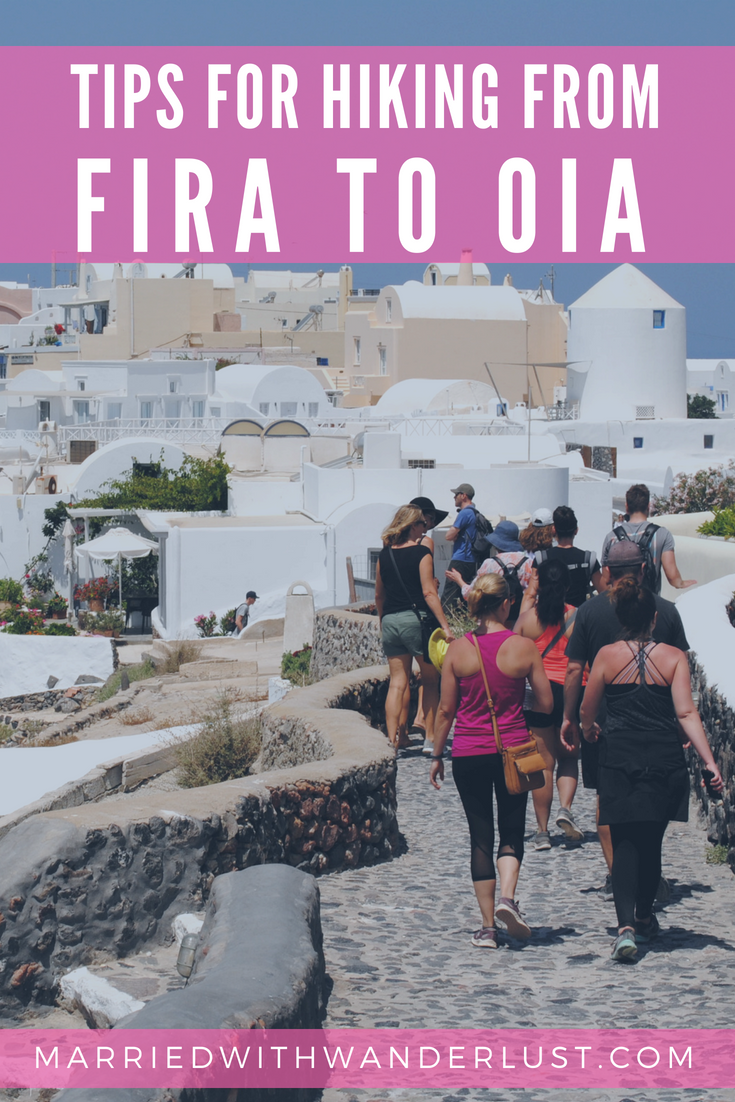 One of the best parts of our visit to Santorini, Greece was hiking from Fira to Oia. We'll be the first to admit, it's not easy by any means. On the other hand, it's also totally doable for anyone that is fairly athletic. We had four friends with us on the hike and all of us were able to complete the hike with no problems.
The trek from Fira to Oia is approximately 10 kilometers depending on where you start in Fira (also marked as Thera on some maps) and where you end in Oia. We began from the Majestic Hotel and ended in Ammoudi Bay.
Depending on how many photos you take and stops you make, it could take anywhere from 2 1/2 to 5 hours. We promise it's totally worth the time and if you don't believe us, just check out some of the views you'll get in our guide below. We've also included a few tips that will help ensure you stay on the correct path. There are a few places that get a little tricky!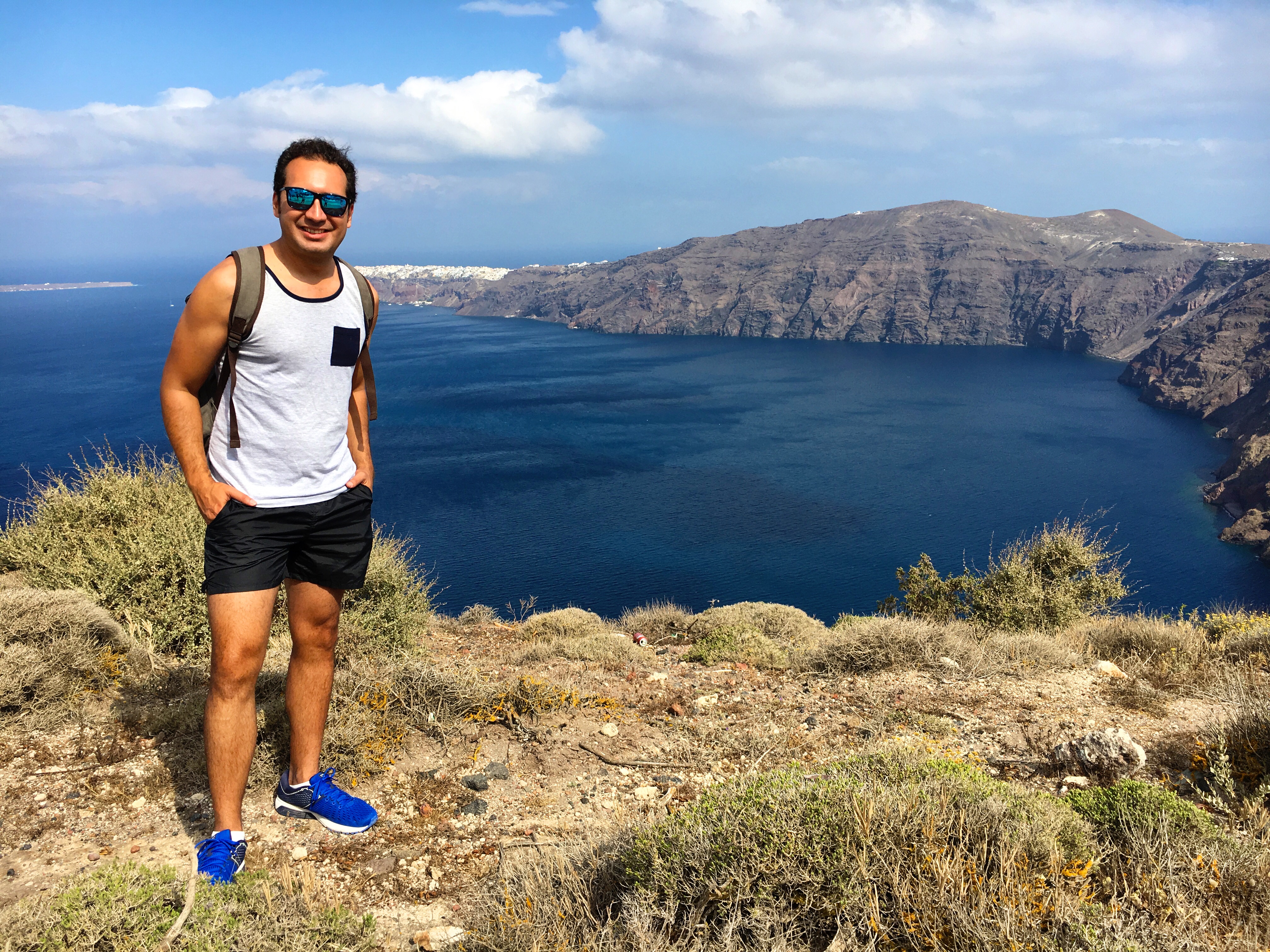 Hiking from Fira to Oia
TIPS: Start early. Wear good shoes. Bring water and snacks.
Our first bit of advice: start the hike early! We began around 8:30 am, but honestly 7:30 or 8:00 would have probably been even better. A lot of the hike is in direct sunlight so the later in the day you're on the trail, the hotter and more intense the sun will be.
Our second important piece of advice: wear tennis or hiking shoes with good grip! There are parts of the trail with loose gravel and you'll struggle if you don't have good shoes.
Third tip: Bring plenty of water and some snacks. We grabbed a banana and hard boiled egg from our hotel's continental breakfast before heading out on the hike. It was the perfect snack to hold us over until we got to Oia.
Getting Started
To find the beginning of the trail, you'll want to walk through downtown Fira and follow the signs for the cable car.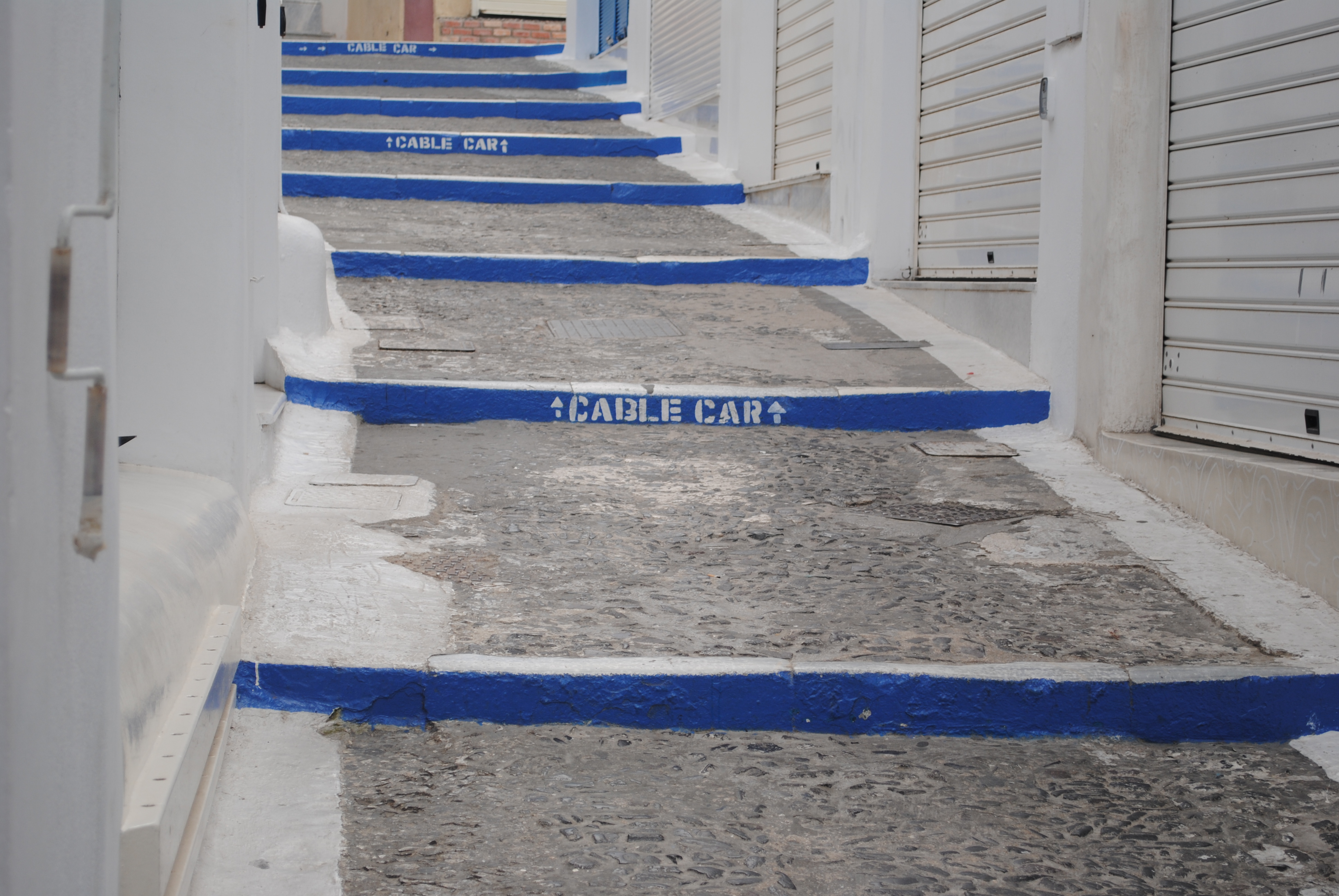 From that point, follow the advice of "when in doubt, stick to the left." The first instance of this you will come to is where some hikers make the mistake of ending up on the road (see photo below). If you stay to the left, you'll remain on the path, but if you go to right, you'll end up on the side of the road with a lot of traffic going by you!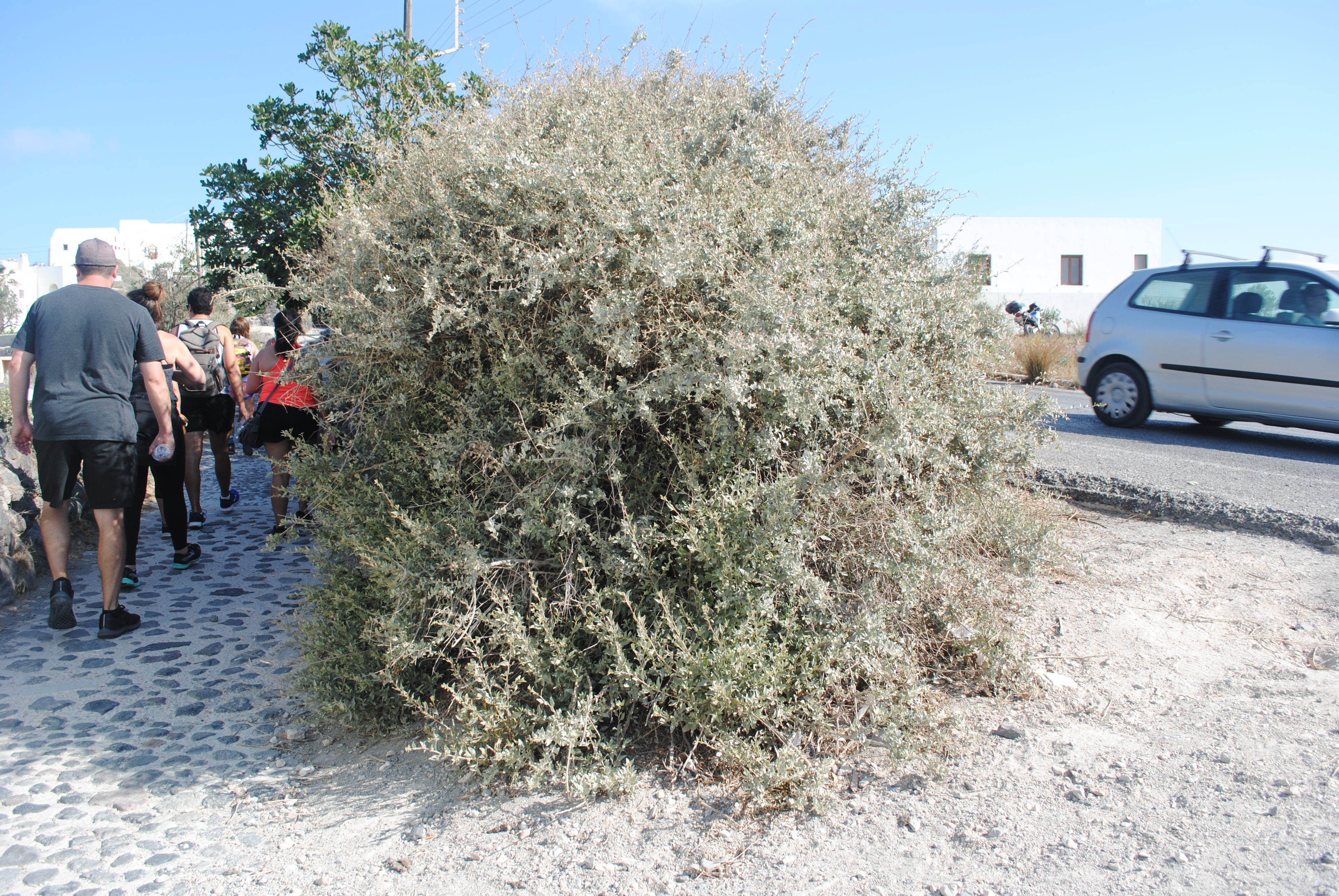 The first stretch of the hike is along the edge of Fira with breathtaking views of the town, beautiful hotels, and restaurants along the cliffside.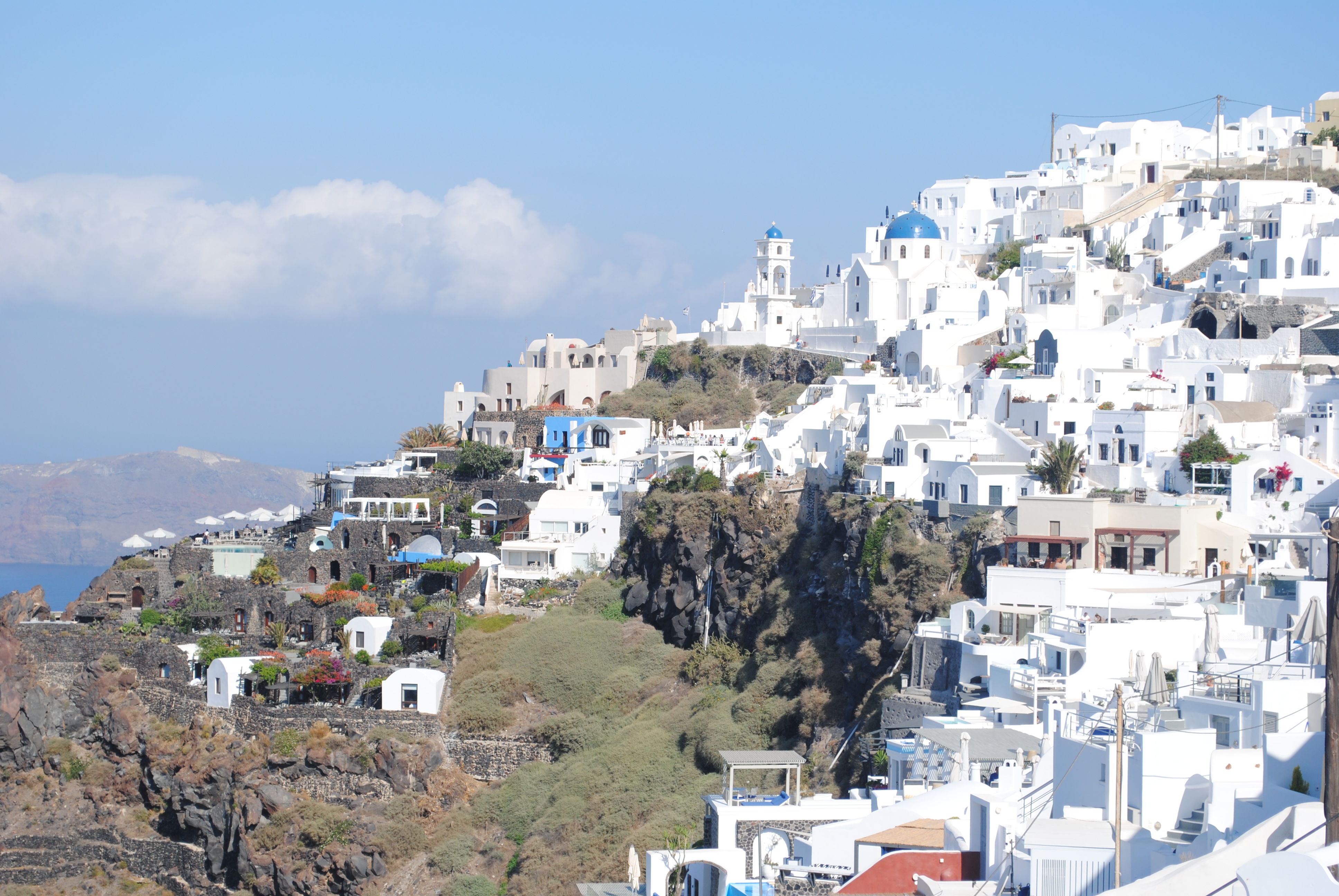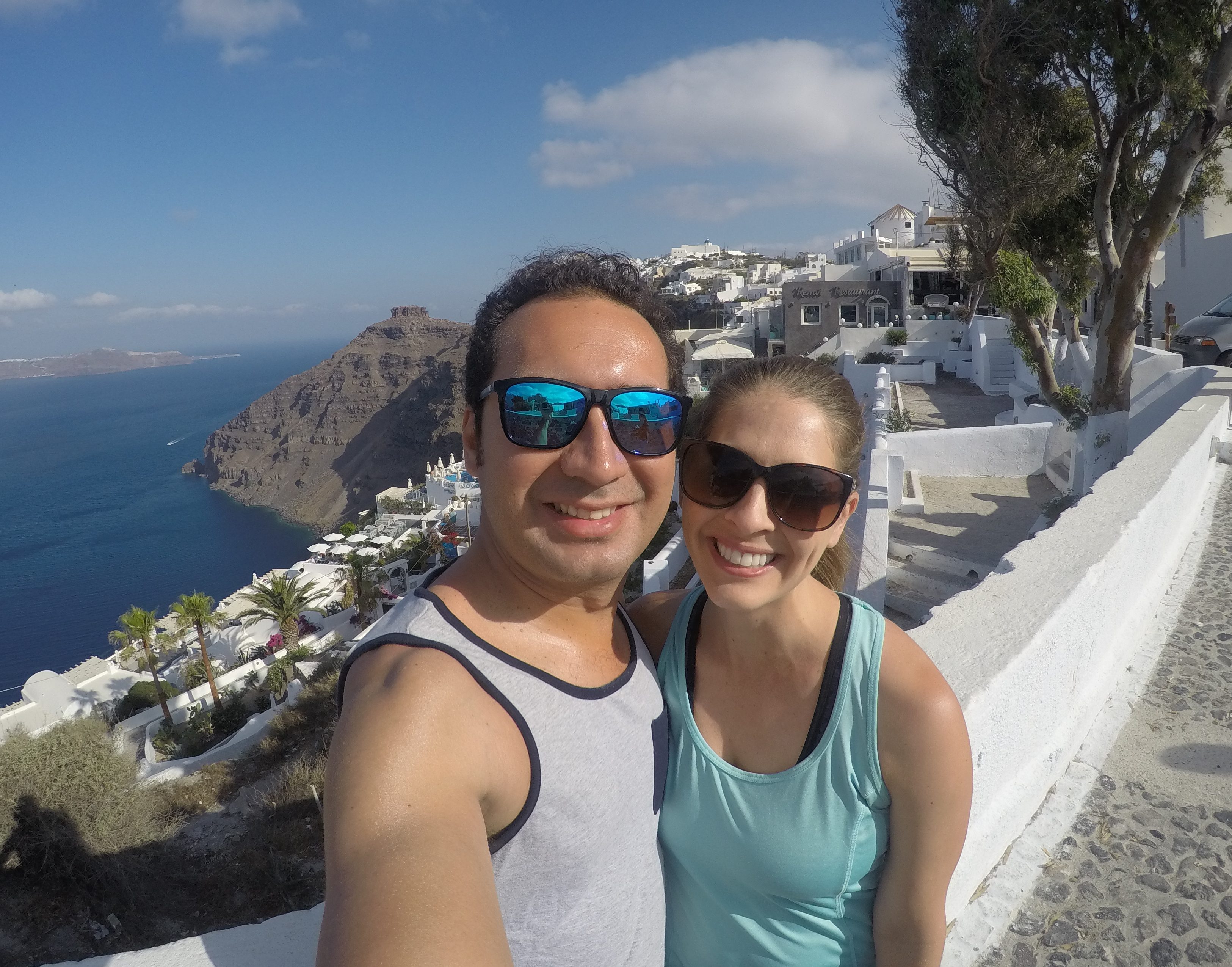 Love cats? You'll definitely make a few friends along the way!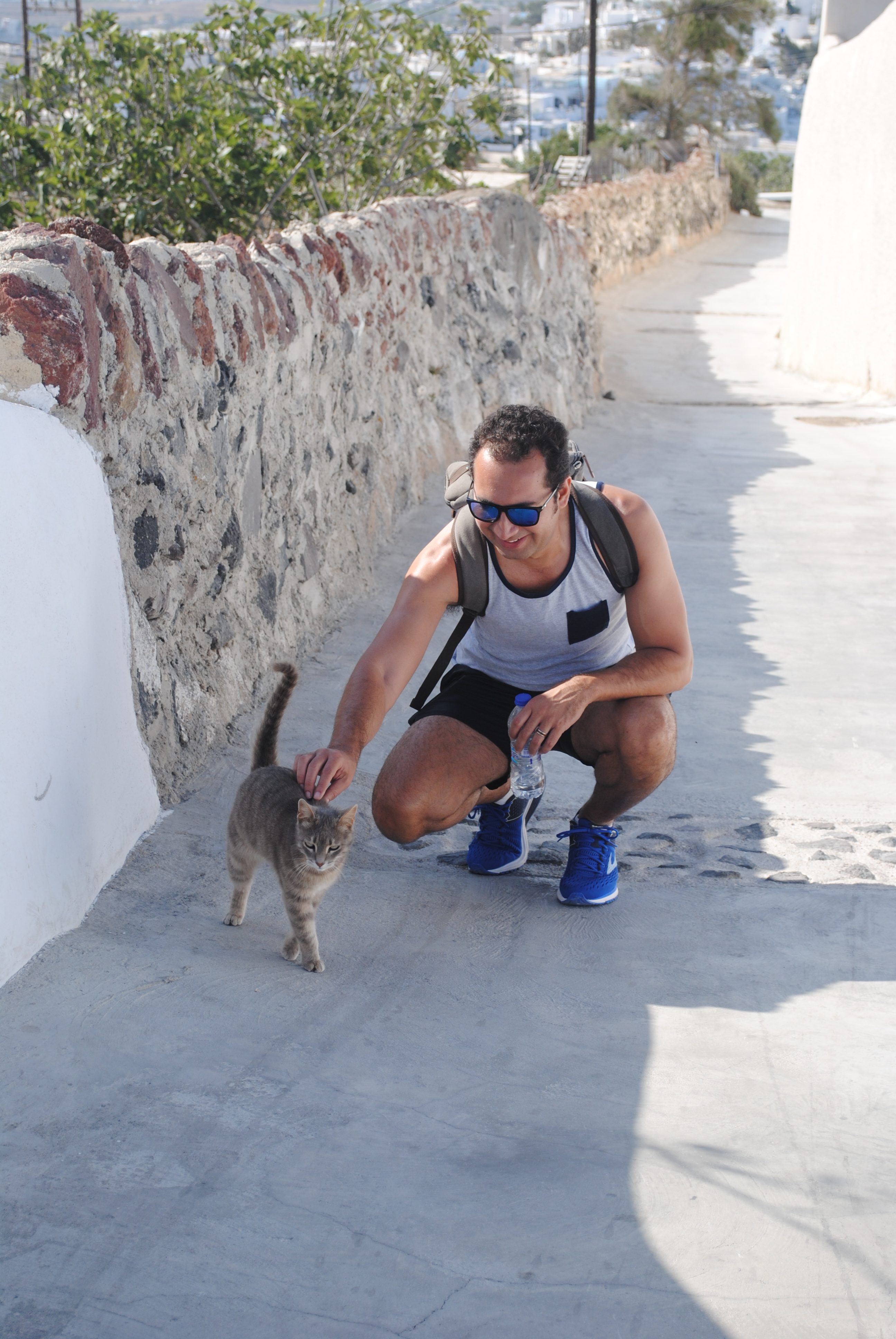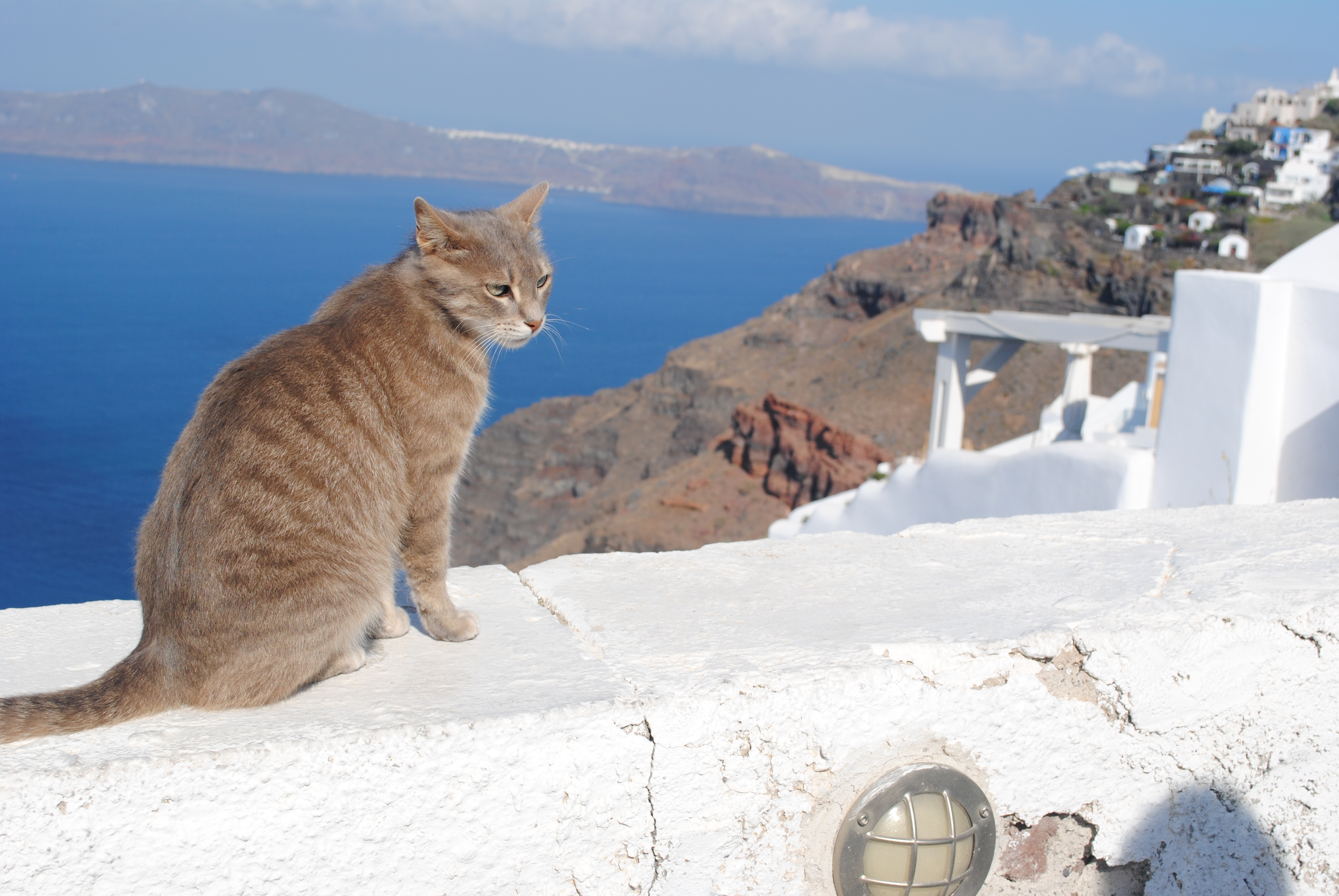 We also loved all of the beautiful buildings that we walked by along the way with the iconic blue and white coloring.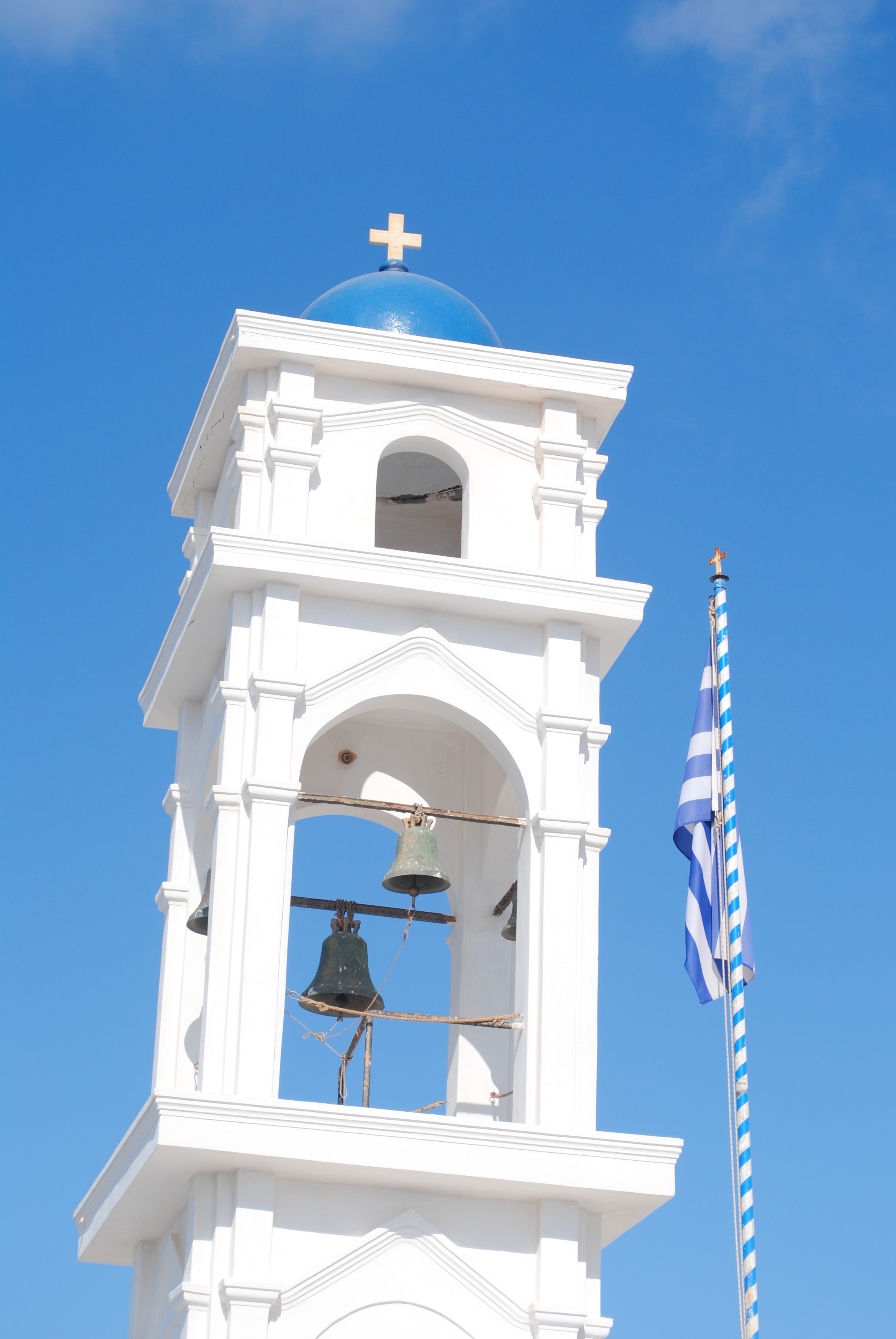 Skaros Rock Detour
The second time that we got a little bit confused on the path was when we reached the below sign near the Blue Note restaurant.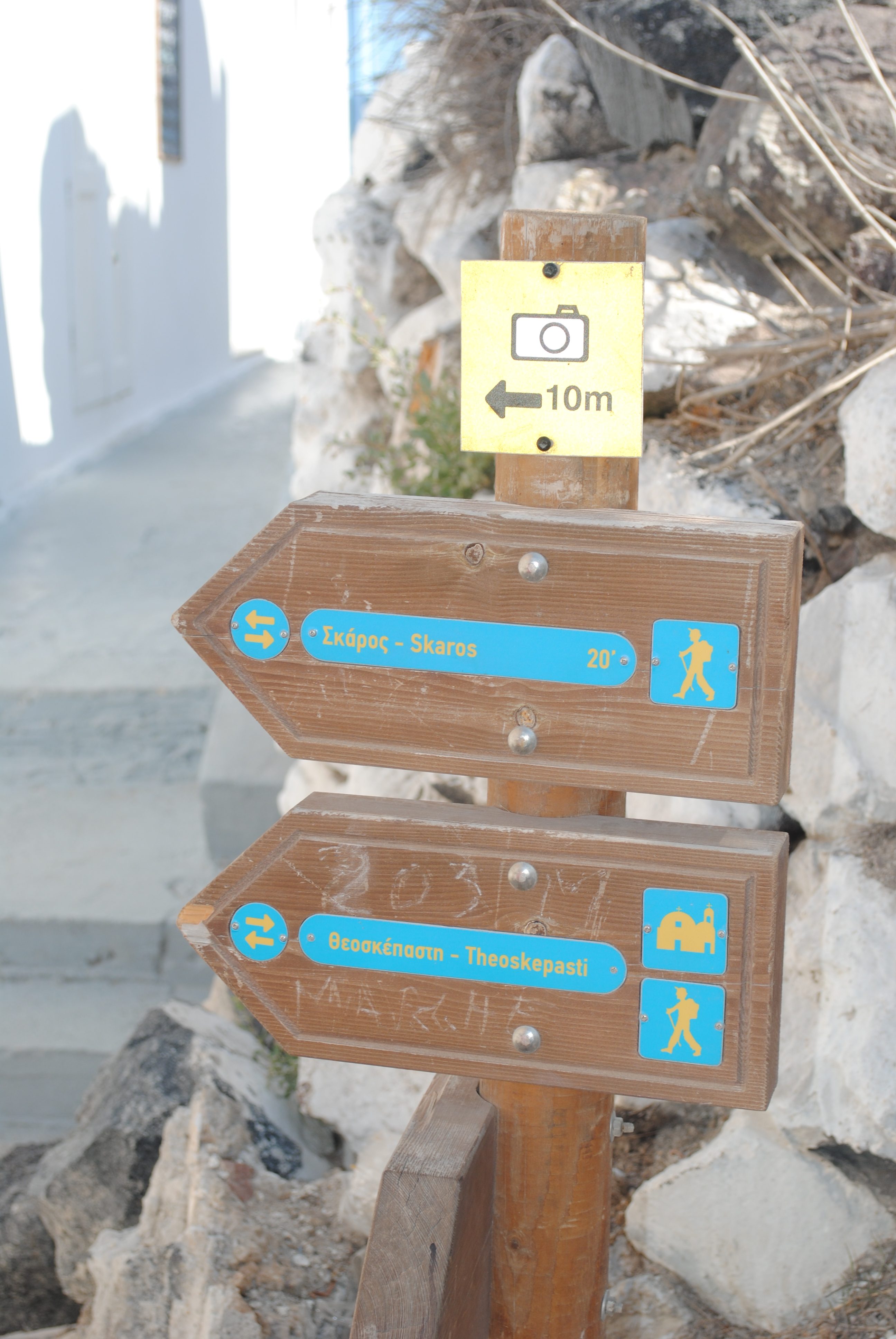 We knew that we didn't have time to hike the detour to Skaros Rock, but couldn't figure out if the path to Oia continued that way, or whether it only went to the rock. We opted for left anyway and a short walk brought us to a great view of Skaros Rock! If you have the time, definitely check it out. We've read that it can add about an hour to your hike.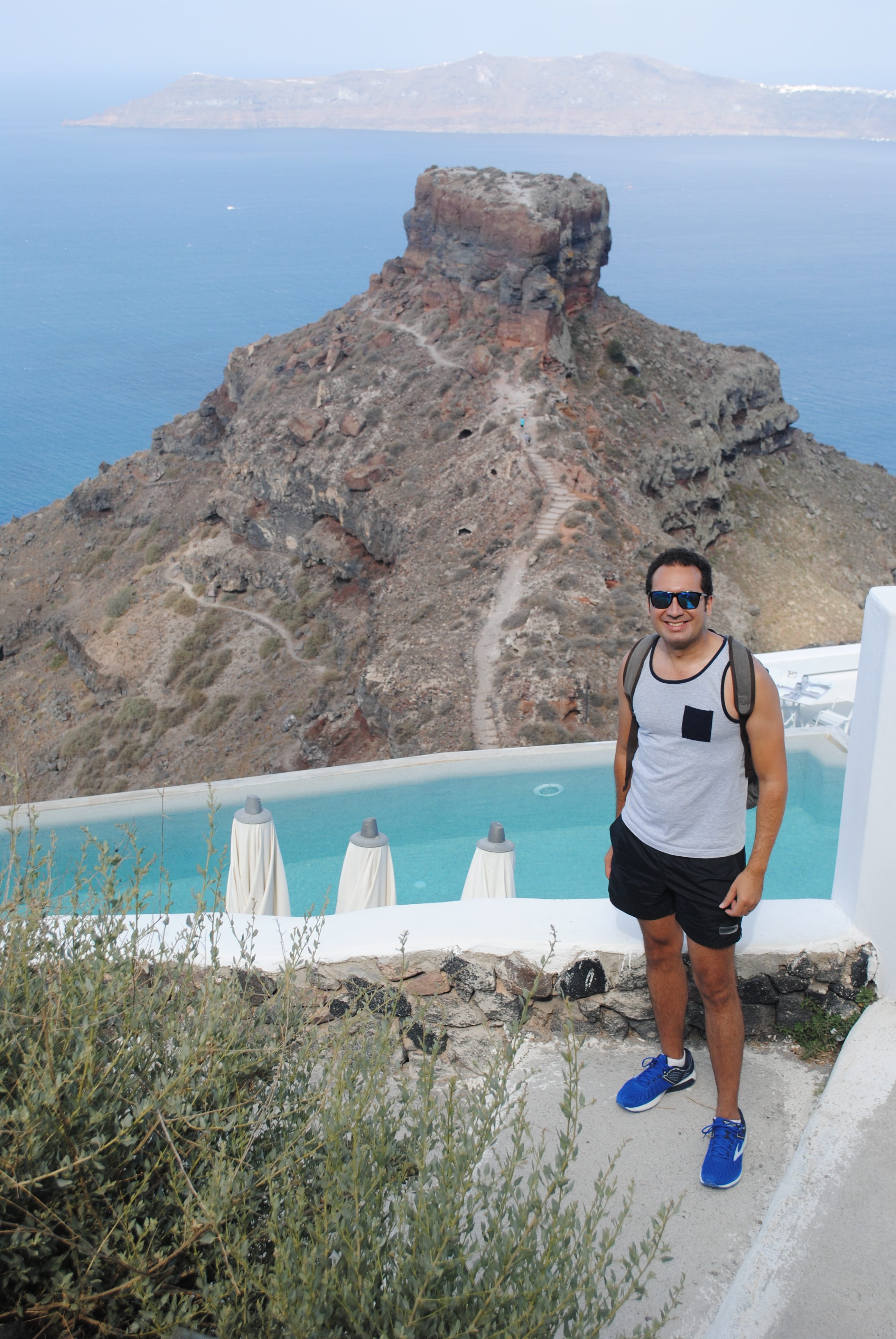 While we do believe you can continue on that way and eventually get to Oia, the quicker route is to go back to the sign from above and take the path to the right. It takes you on a slight shortcut through town and then brings you back out to the walking path along the edge.
Enjoy the View
From here the walk becomes very scenic with gorgeous views of the water and cliffs, and a variety of beautiful plants and flowers.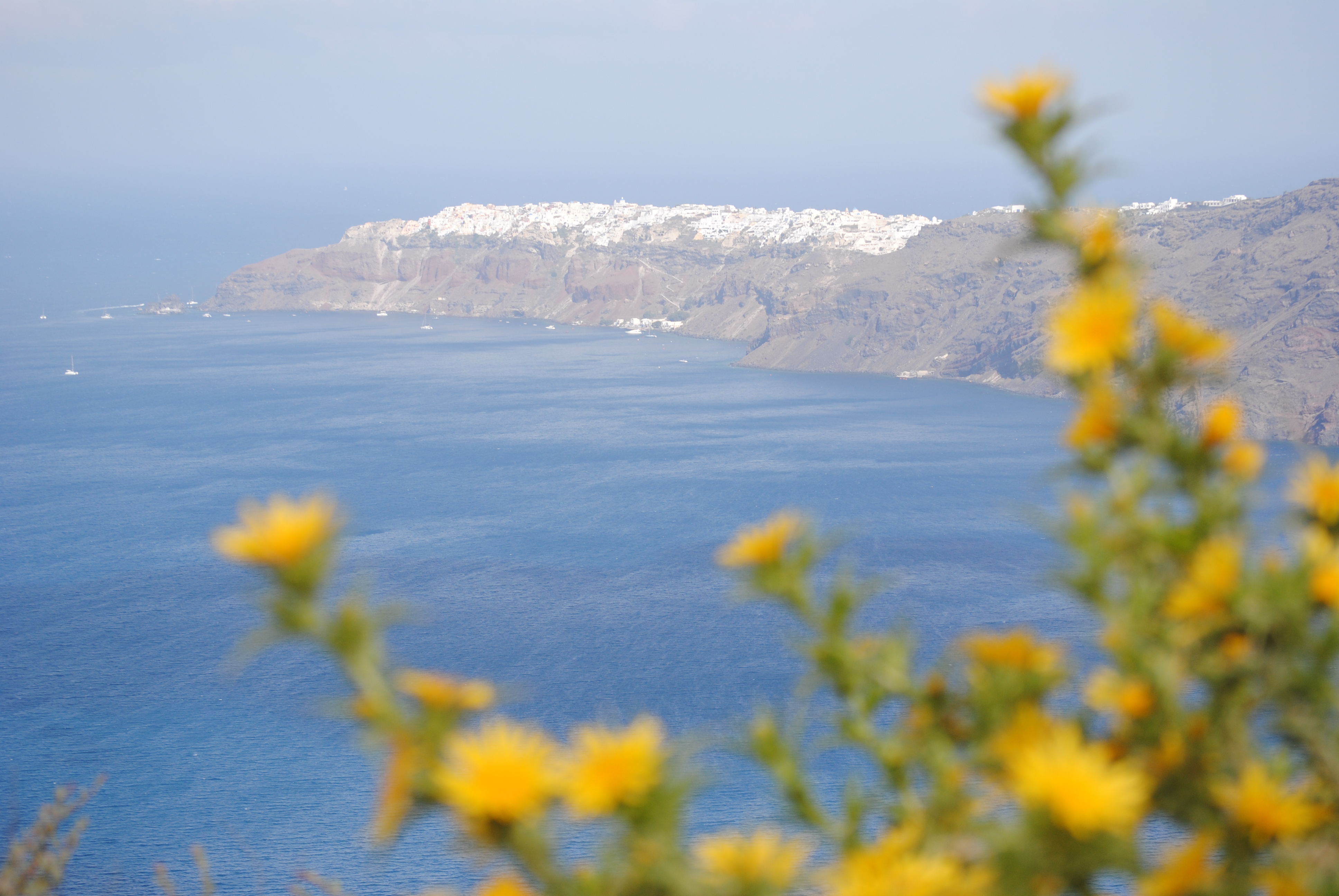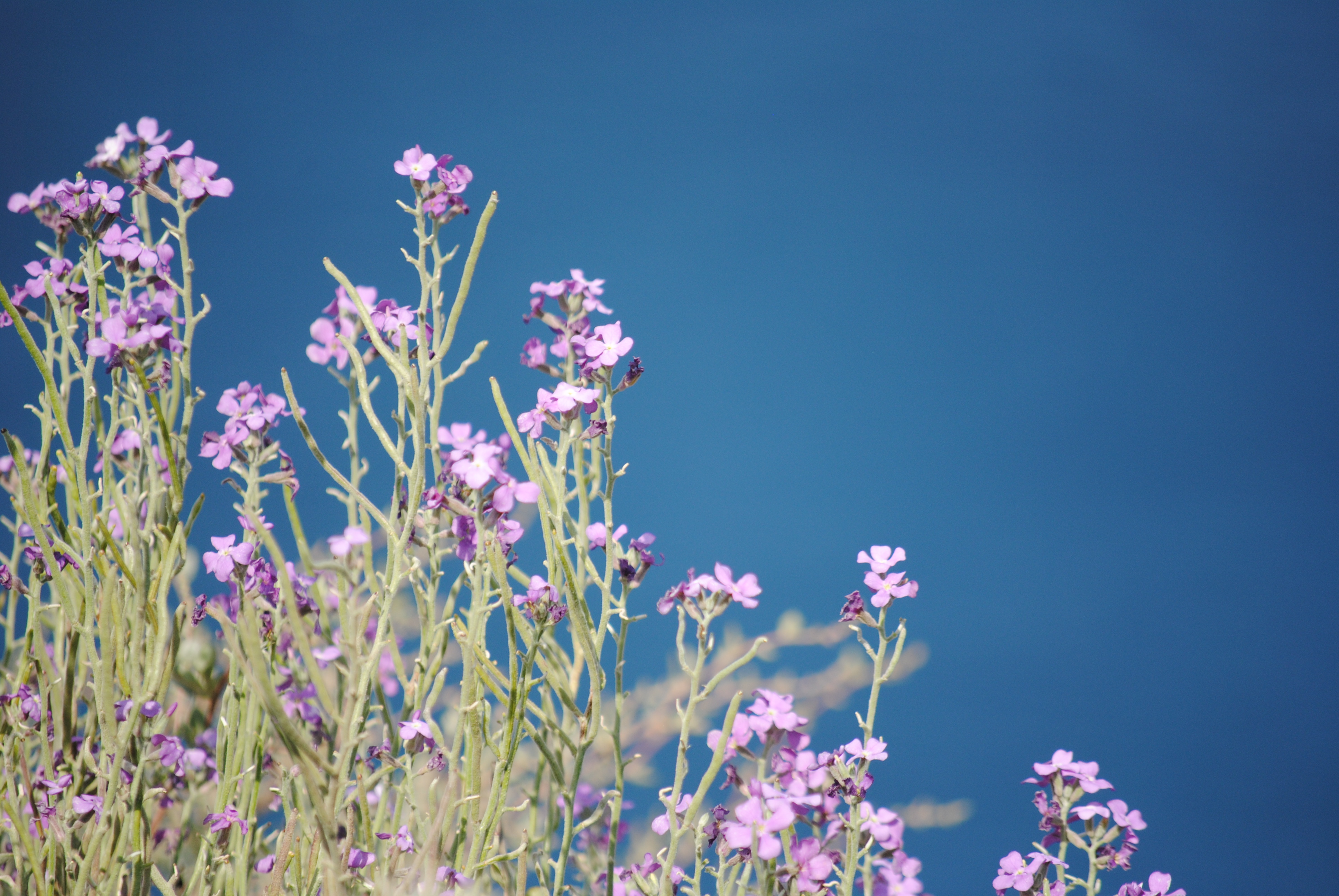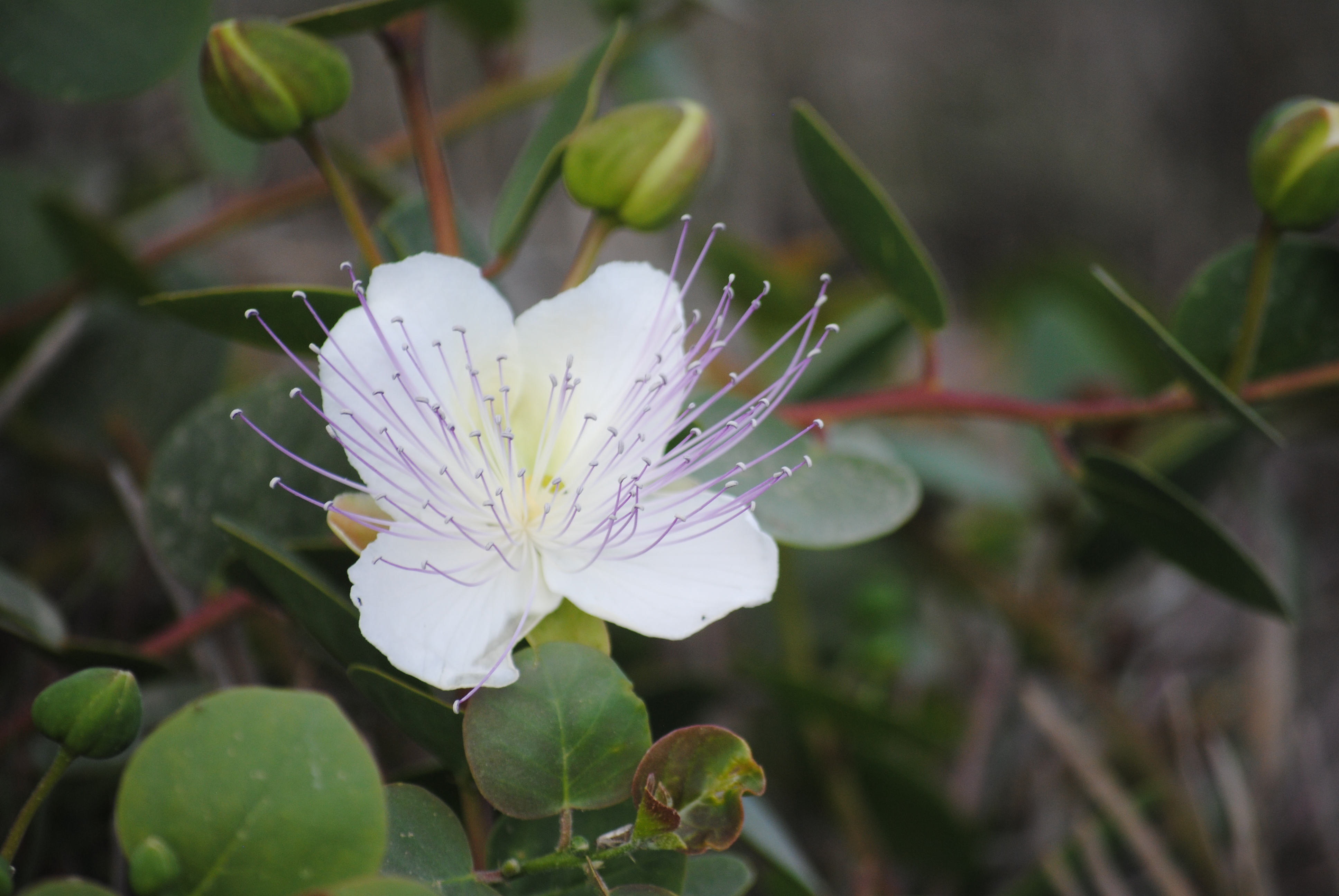 It was around this time that we took our first snack break and rested for a few minutes. Why not take a moment to enjoy this view?!
You can see Oia wayyyy off in the distance. Still awhile to go, but at least you can see your goal!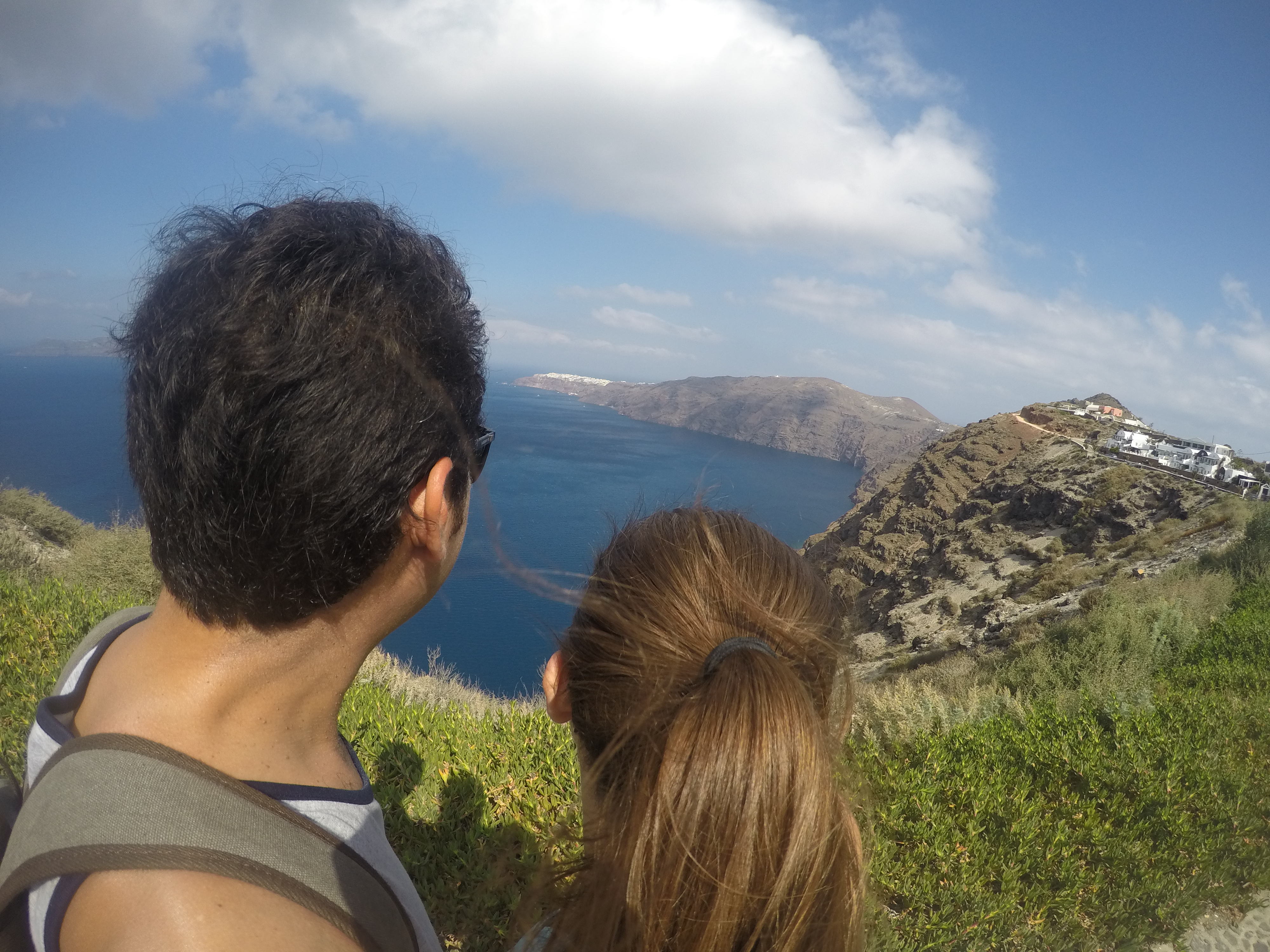 Just keep on walking and that far away town will get closer and closer!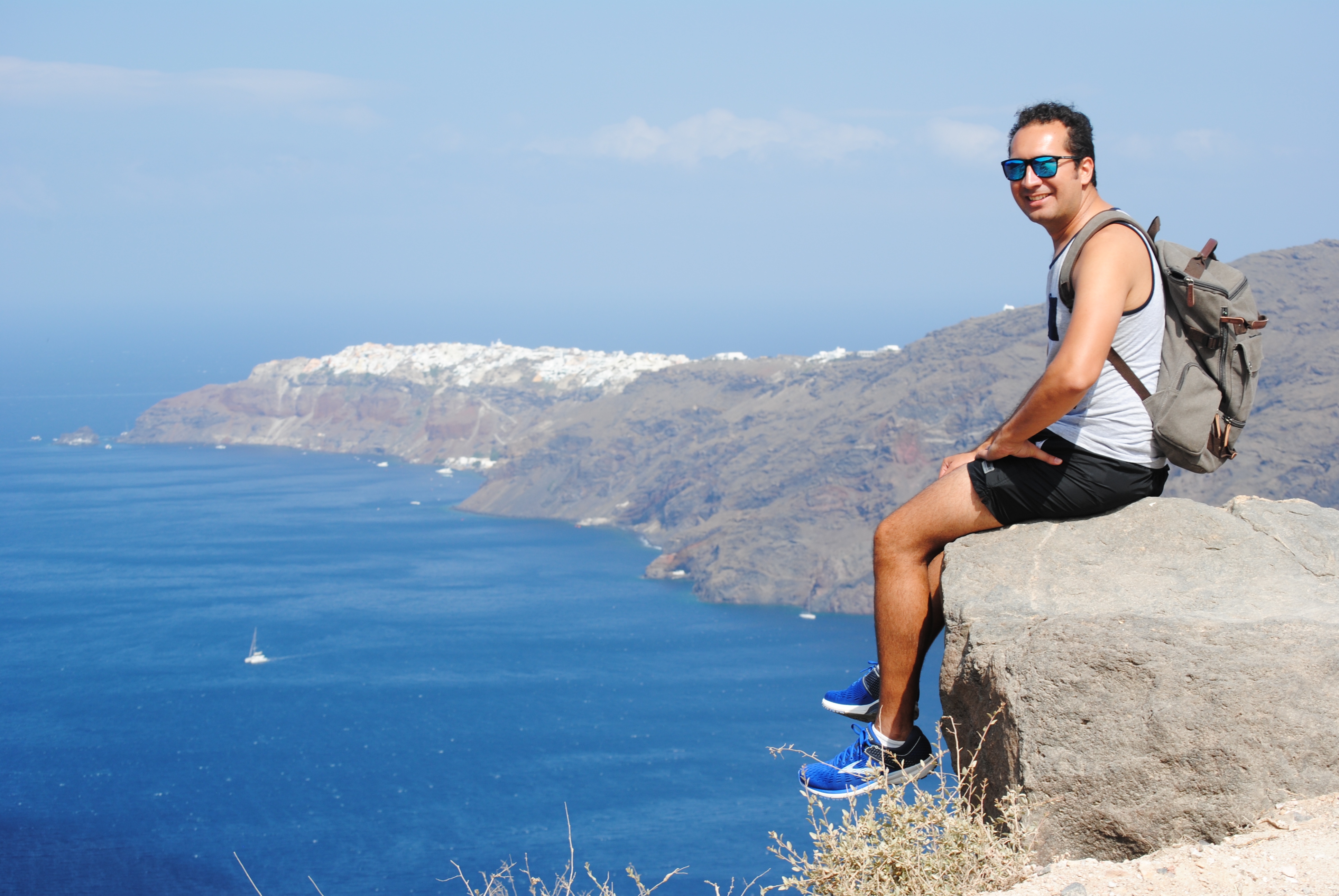 You'll have a nice hiking path for this portion of the walk, but as you can see you're about to have an uphill climb for a little while.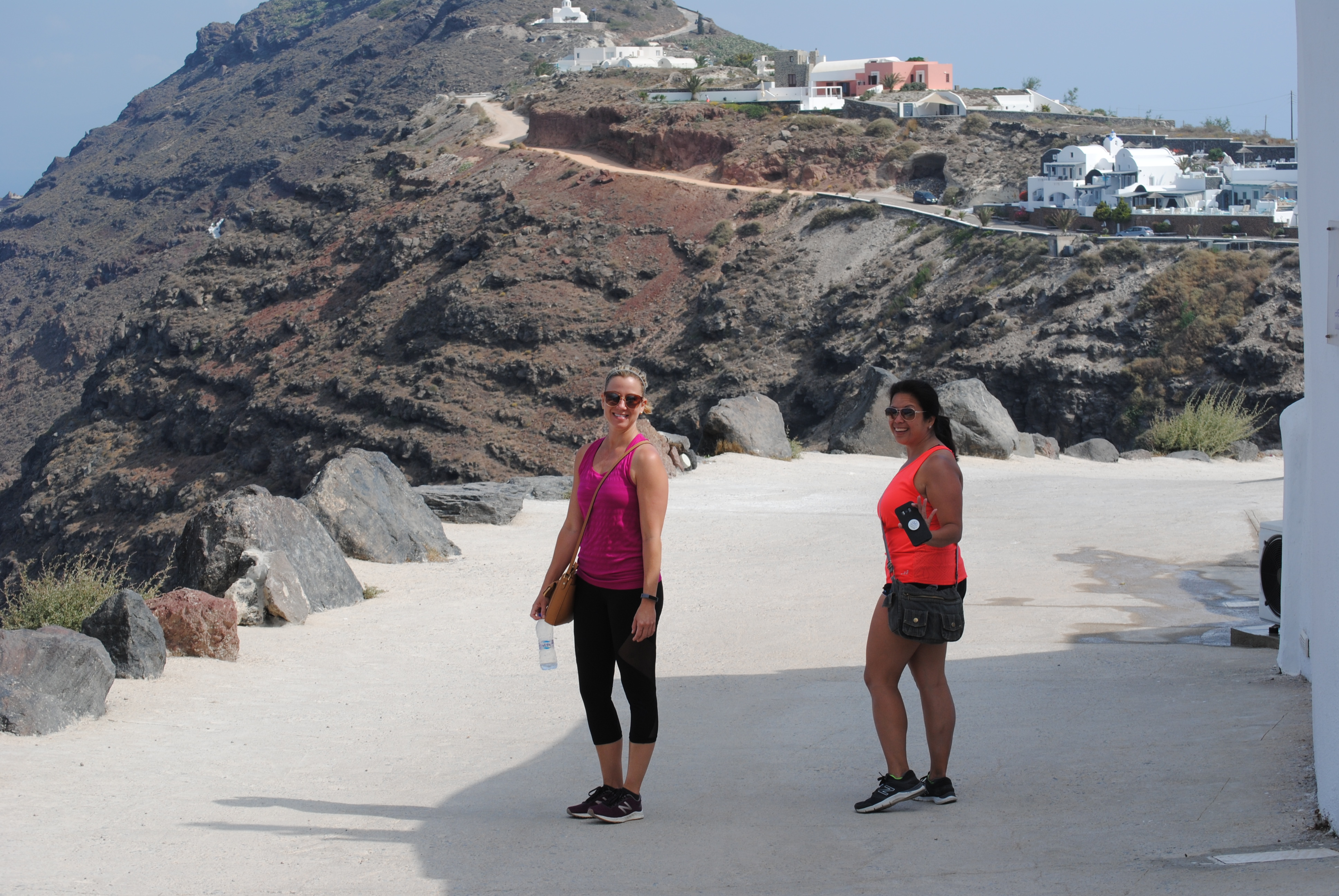 Keep a look out for signs along the entire path. They will provide good direction on which way you should go.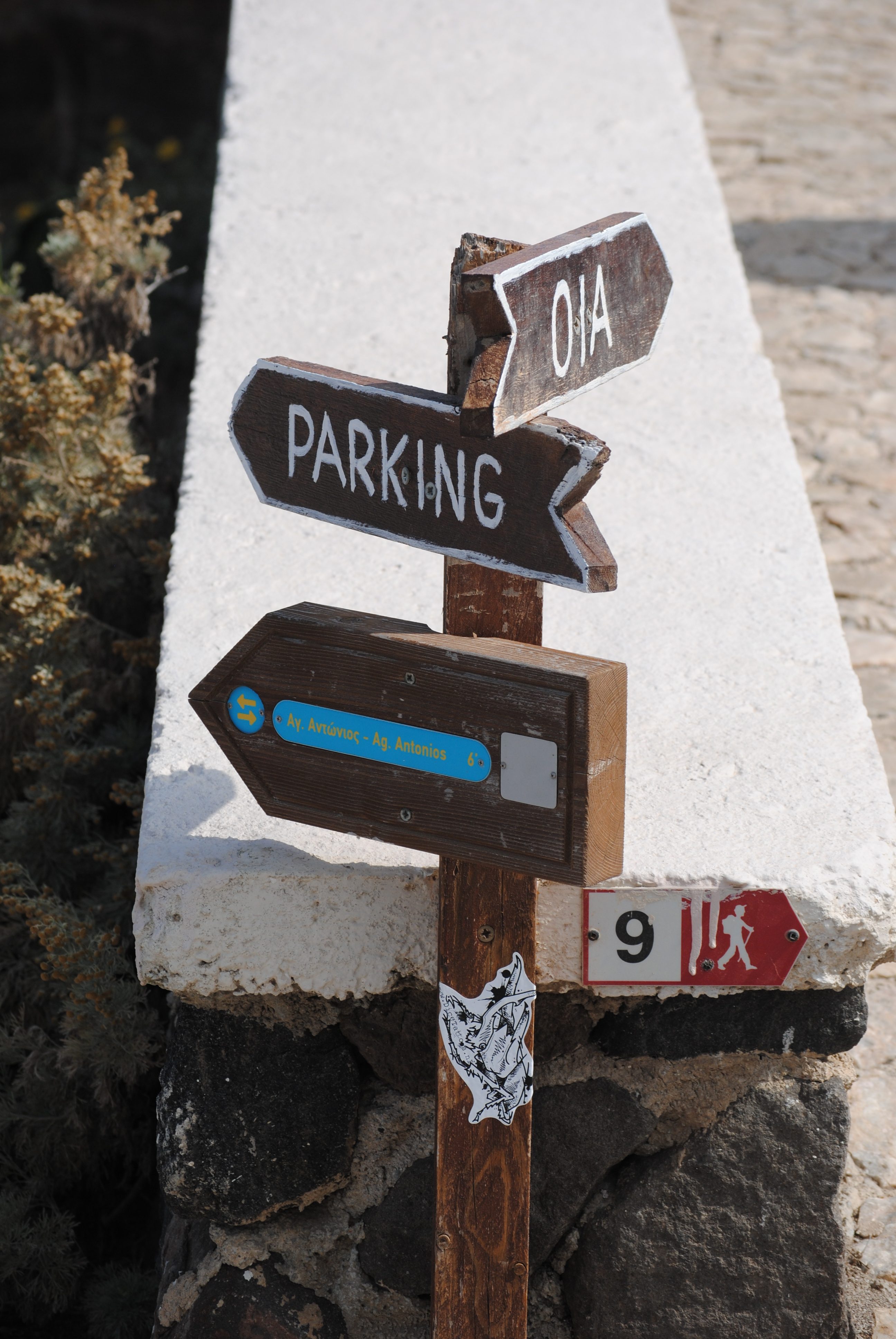 The next major landmark on the hike from Fira to Oia is a gorgeous church called Ekklisia Profitis Ilias. It feels like it comes out of nowhere and you'll definitely want to stop for a photo!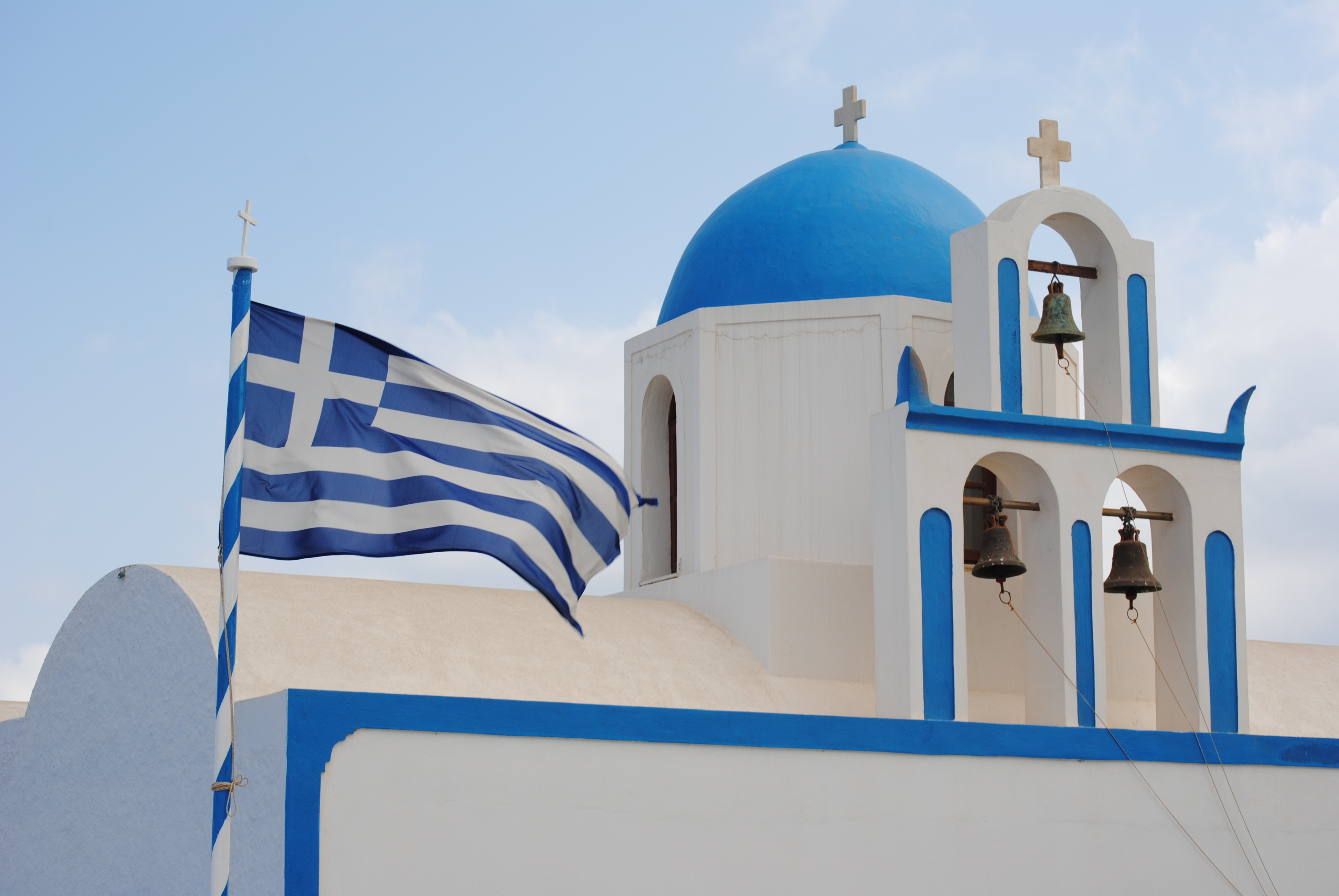 Watch Your Step
After the church, the path gets a little slippery with a lot of loose rocks and gravel. Be careful and take your time as you walk downhill.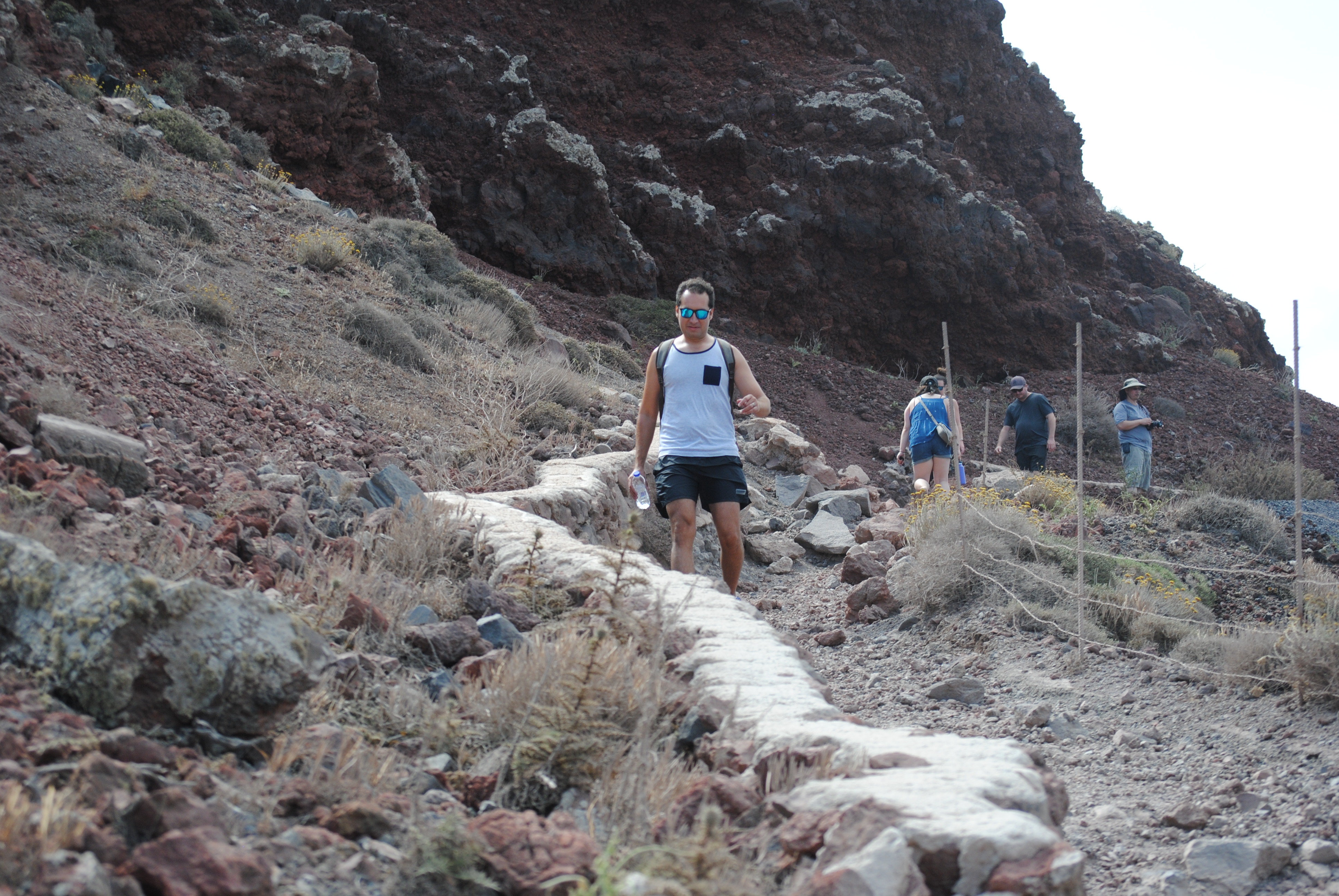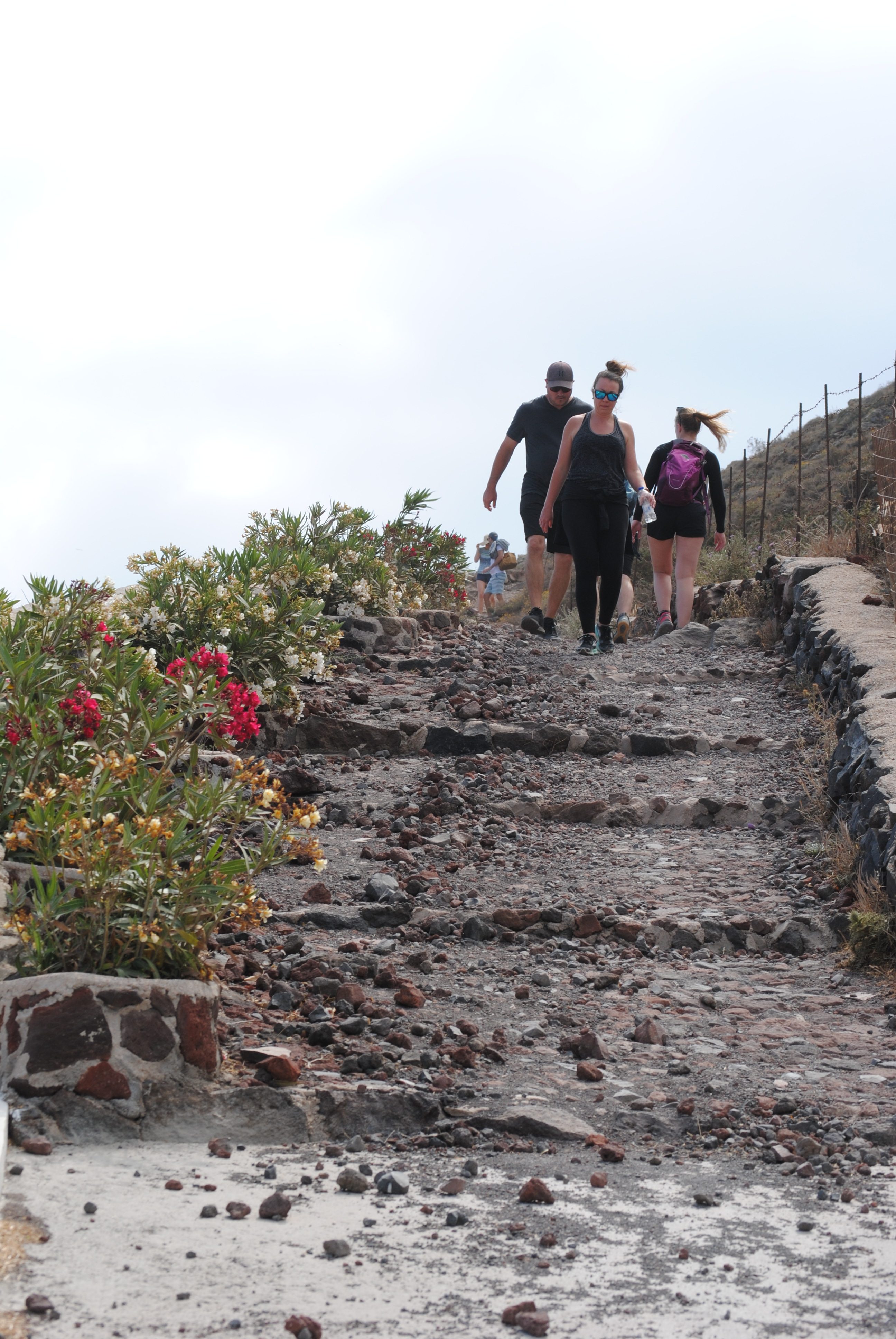 At the bottom of the rocky path, you'll come to a road. This is the first and only time on the hike that you have to walk along the side of the road. We didn't have any problems with the traffic, but you'll still want to be careful.
You'll know when the hiking path is about to start again when you reach the snack shop. This is also a great spot to grab another bottle of water!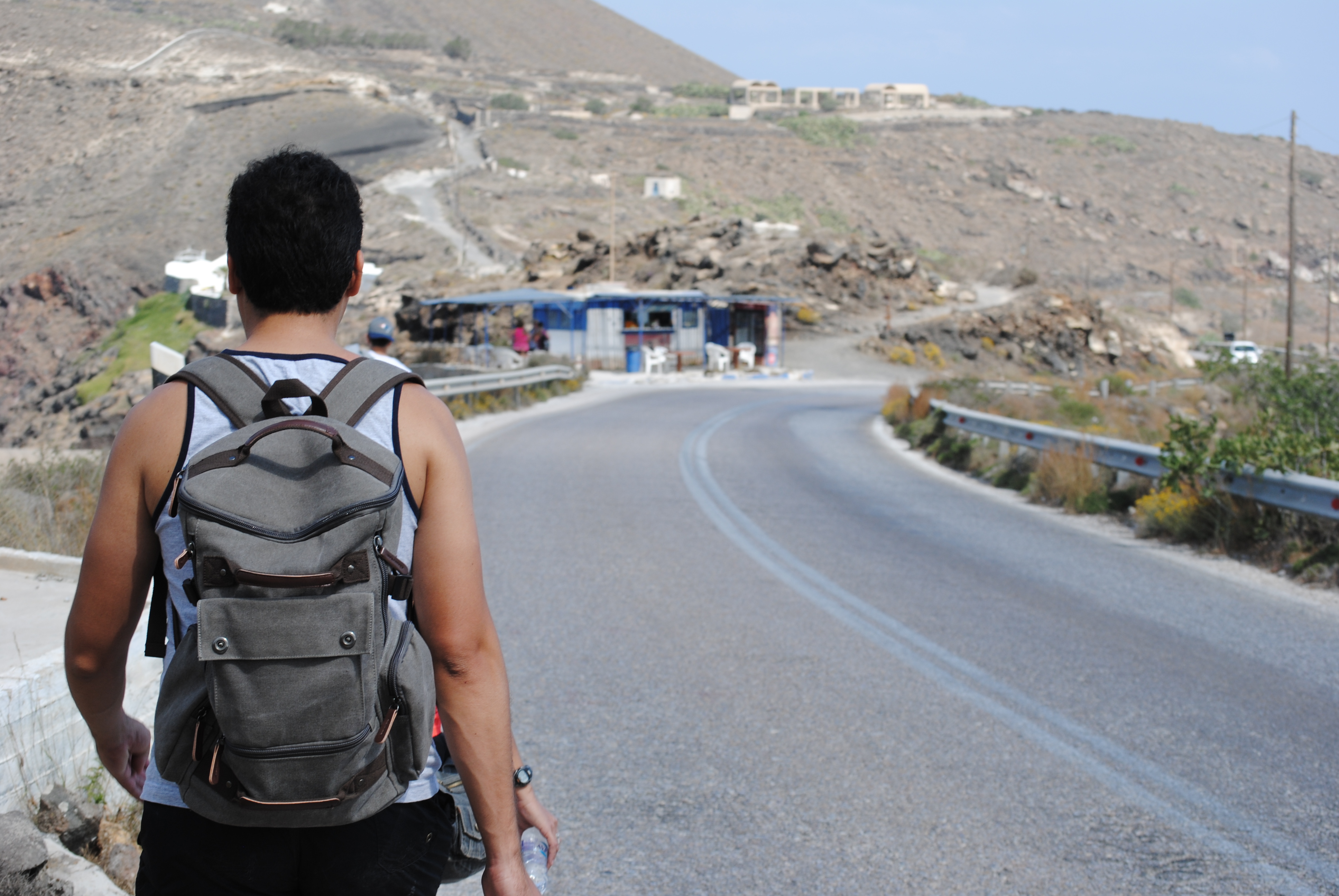 After the snack shop, stick to the left and you'll start an ascent up a gravel path. This was probably the hottest part of the walk for us, as you don't have any shade from buildings. The good news: you're almost there!
So Close!
Before you get to your final destination, you'll come to another small church which is a popular photo opp and rest area.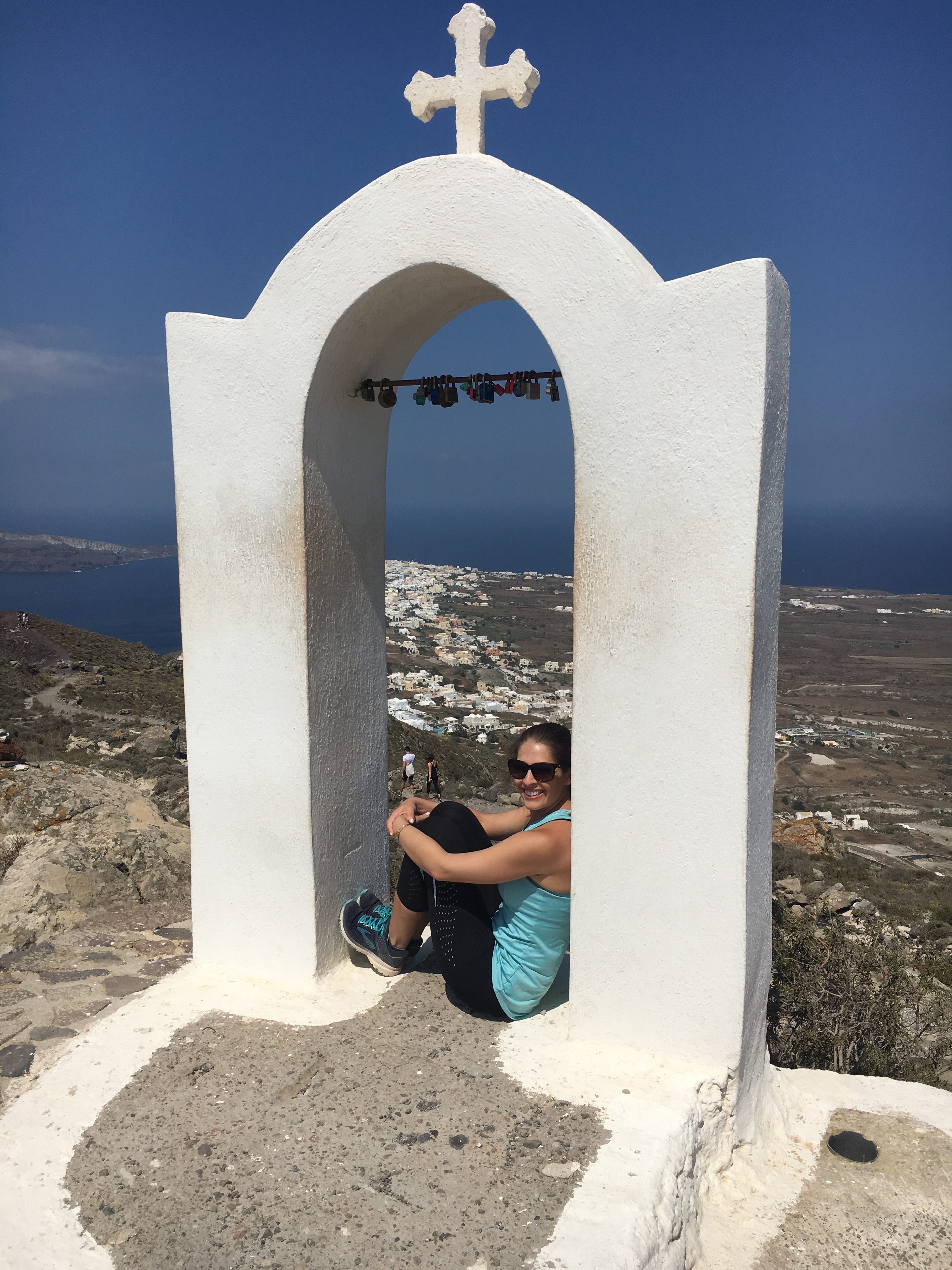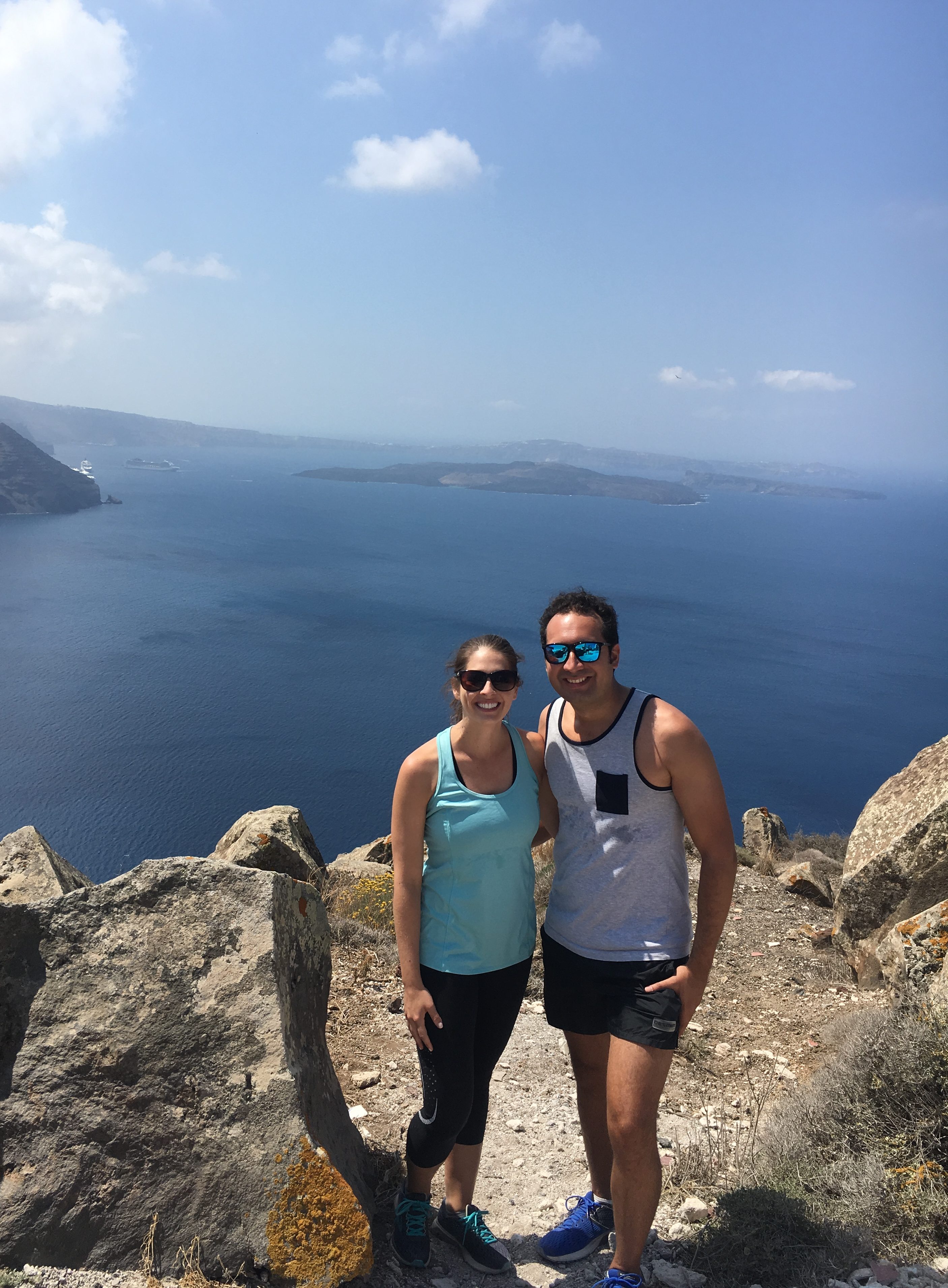 From here you'll begin the walk downhill to Oia with a great view ahead.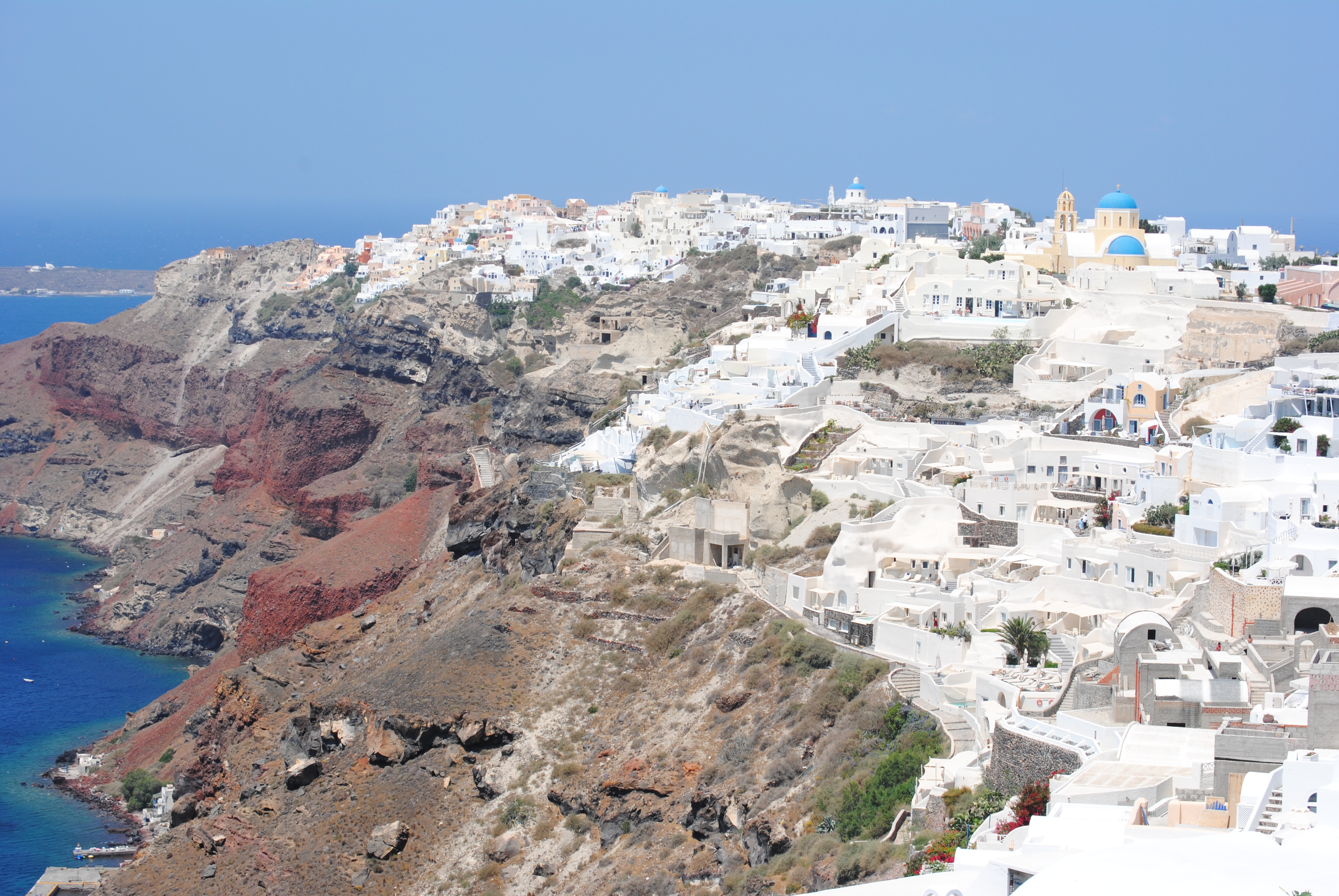 Just a little more walking and you'll be in Oia!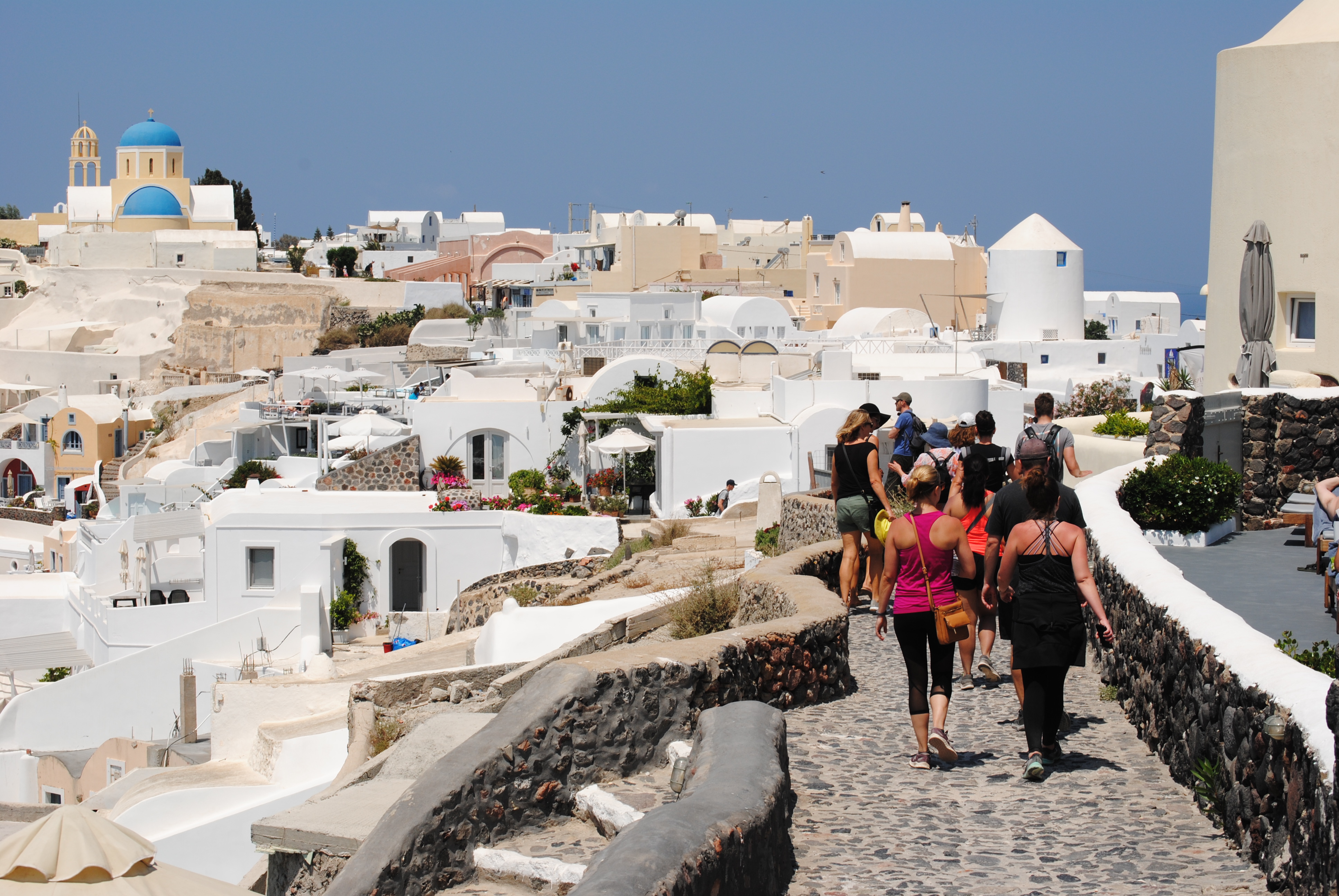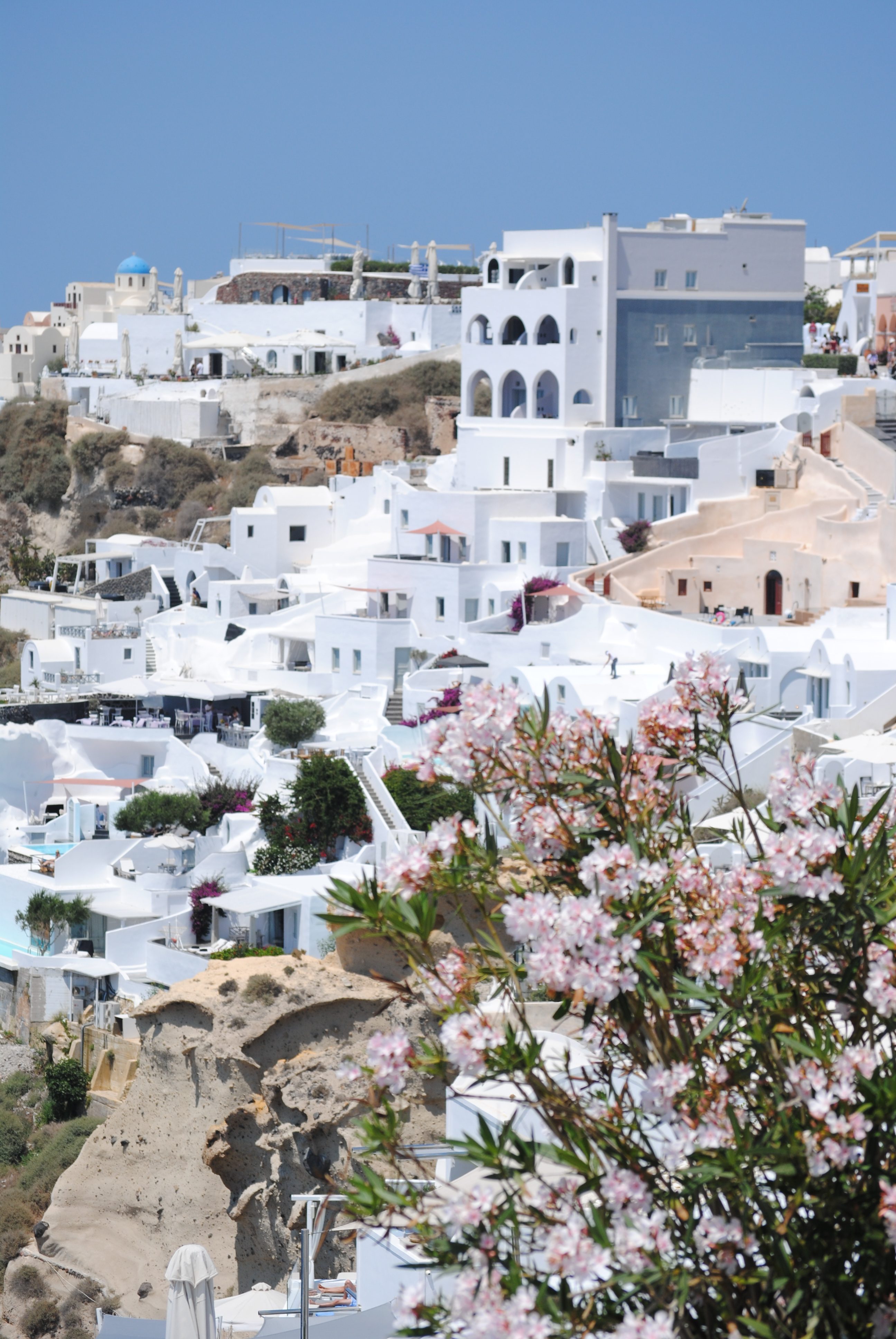 Hooray! You're in Oia!
You're probably starving and you can stop anywhere for lunch now that you're here. BUT if you really want to challenge yourself and see all of Oia, you can keep walking until you reach Ammoudi Bay. This will require a lot of stairs when you're heading down to the inlet but you'll at least be surrounded by some beautiful scenery!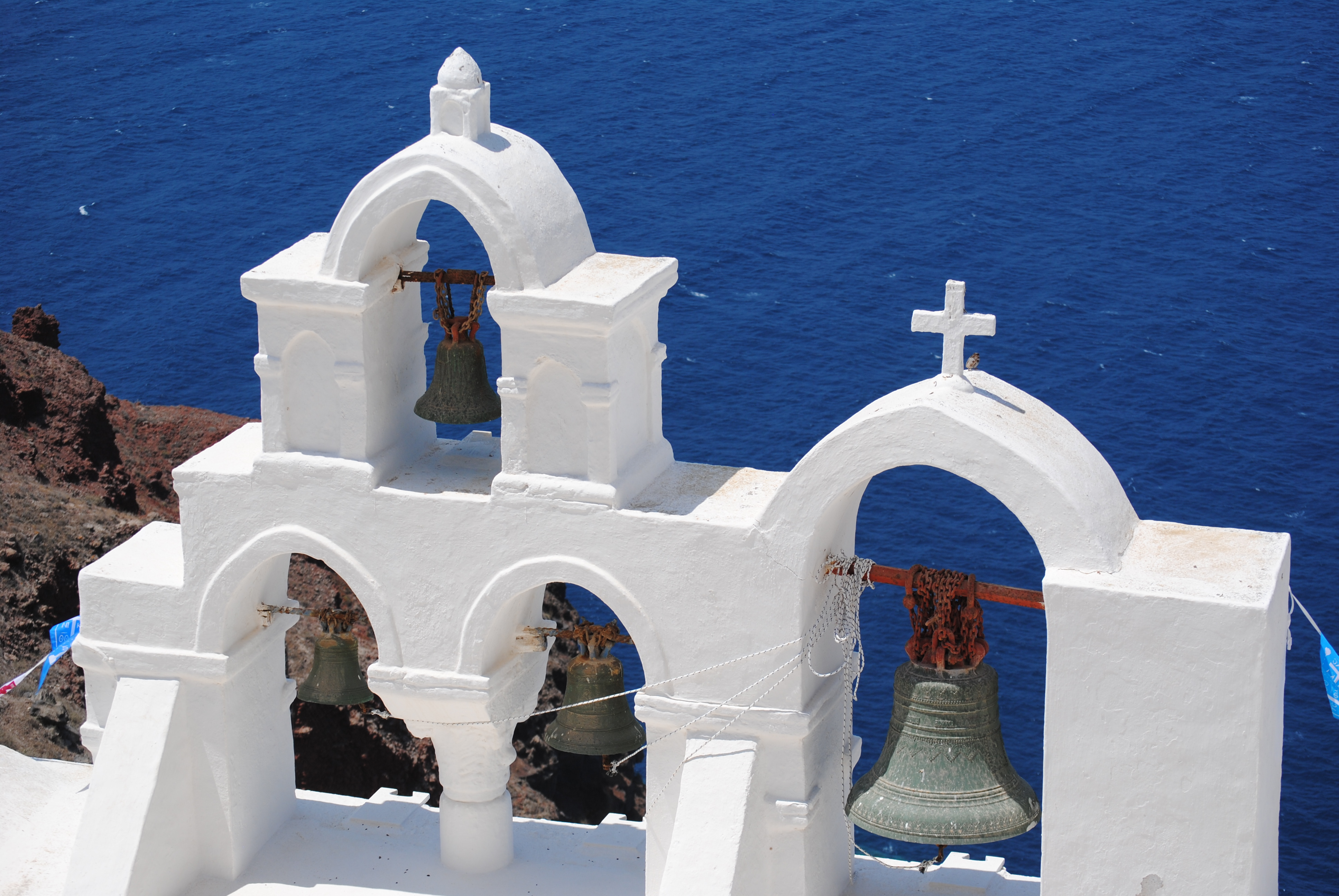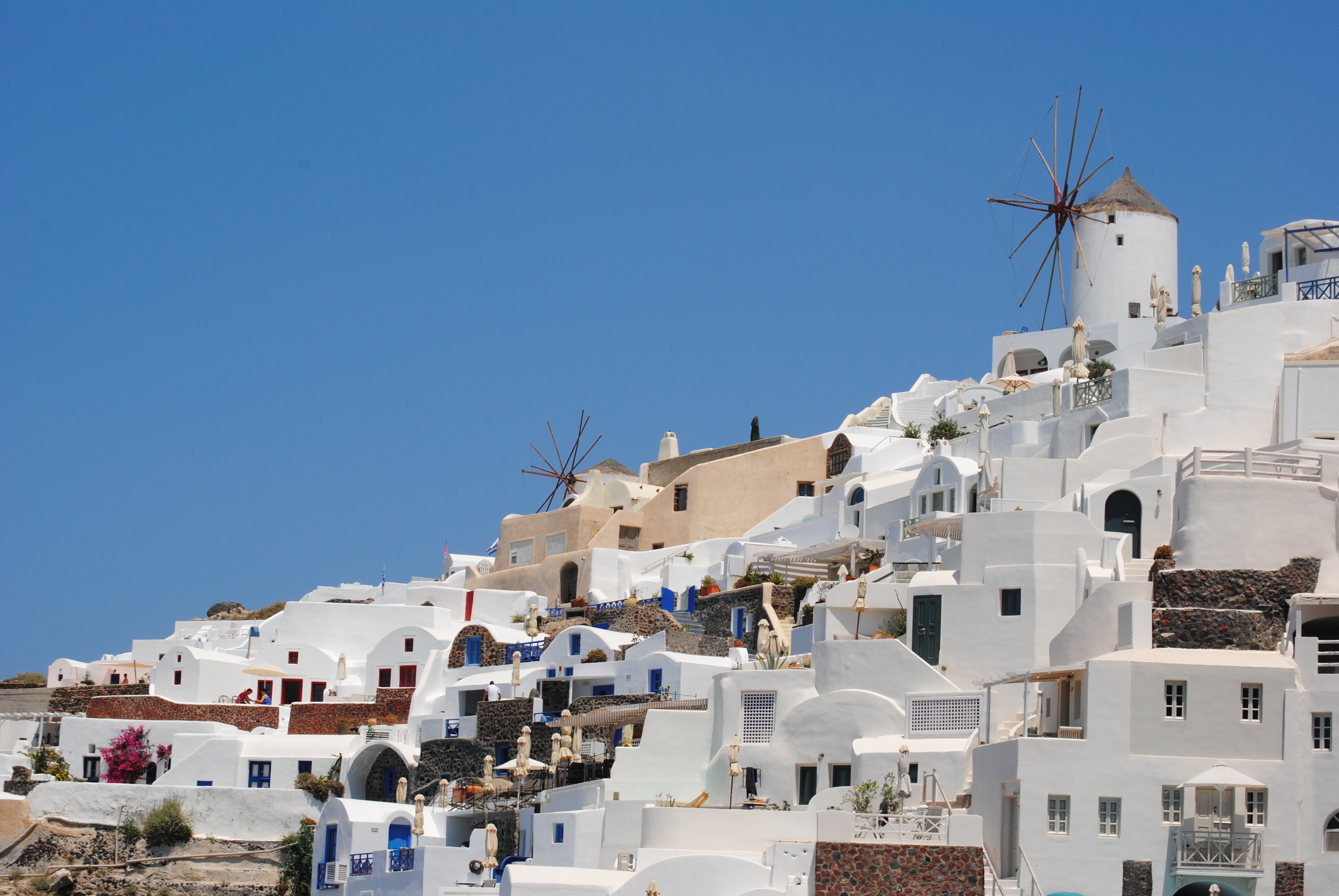 Once in Ammoudi Bay, you'll find a variety of seafood restaurants. We ate lunch at Sunset Taverna and it was just what we needed after the long hike: relaxing and plenty of Greek wine!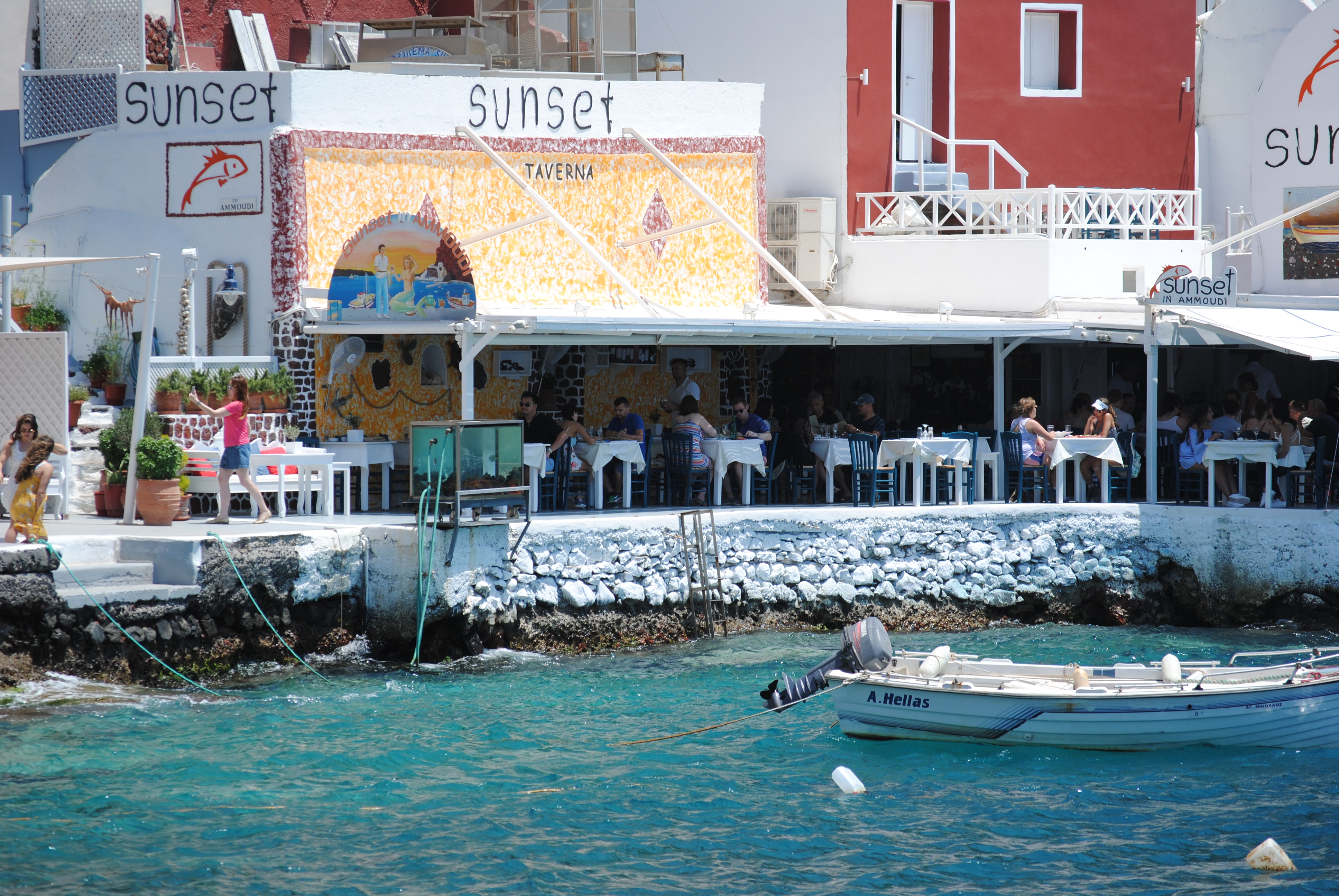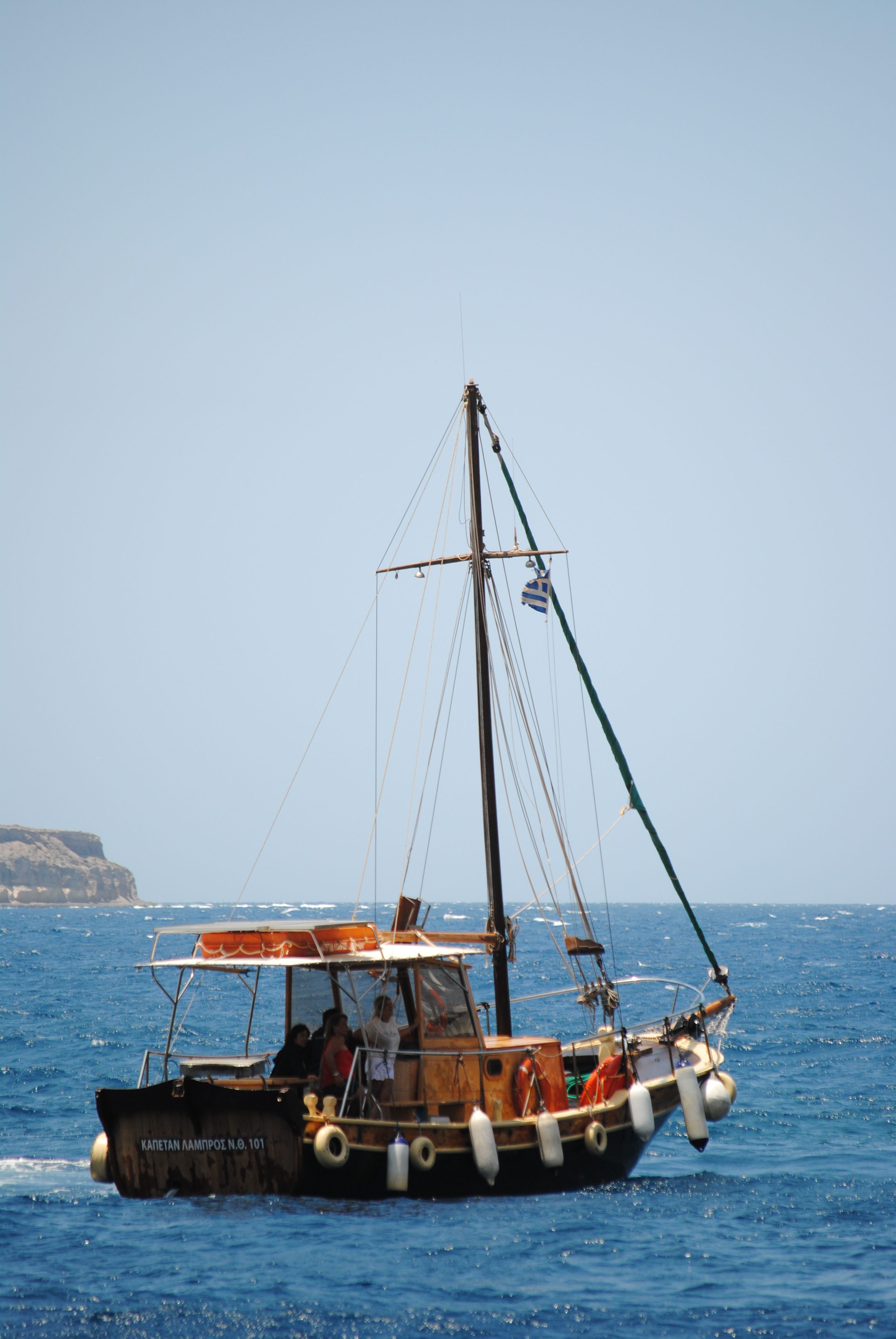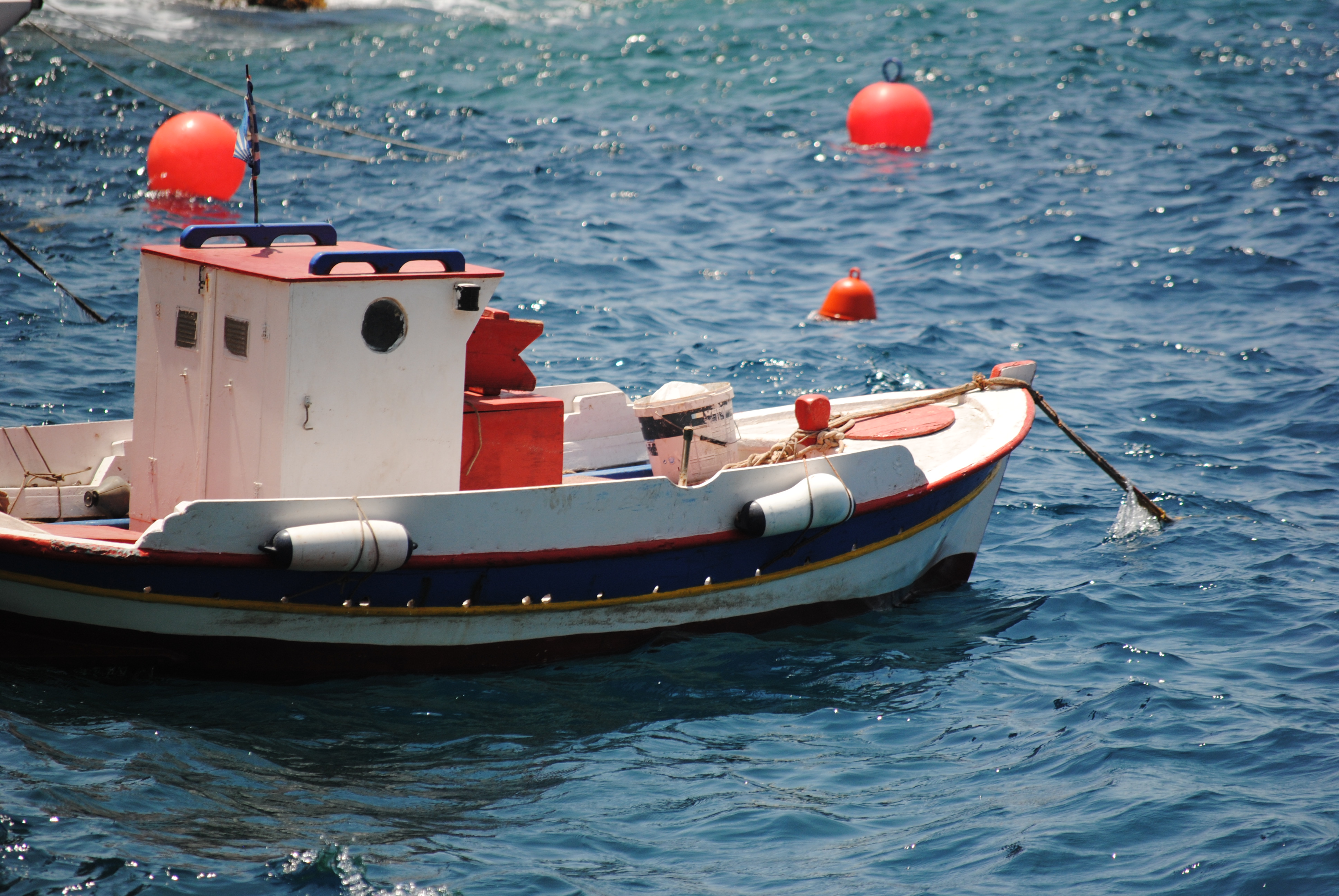 When you're done eating, the restaurant will call a taxi for you. (Unless you're really crazy and want to hike all the way back!)
Final Thoughts: Hiking from Fira to Oia
You'll definitely have to dedicate a good portion of one of your vacation days for the hike, but you will not regret it.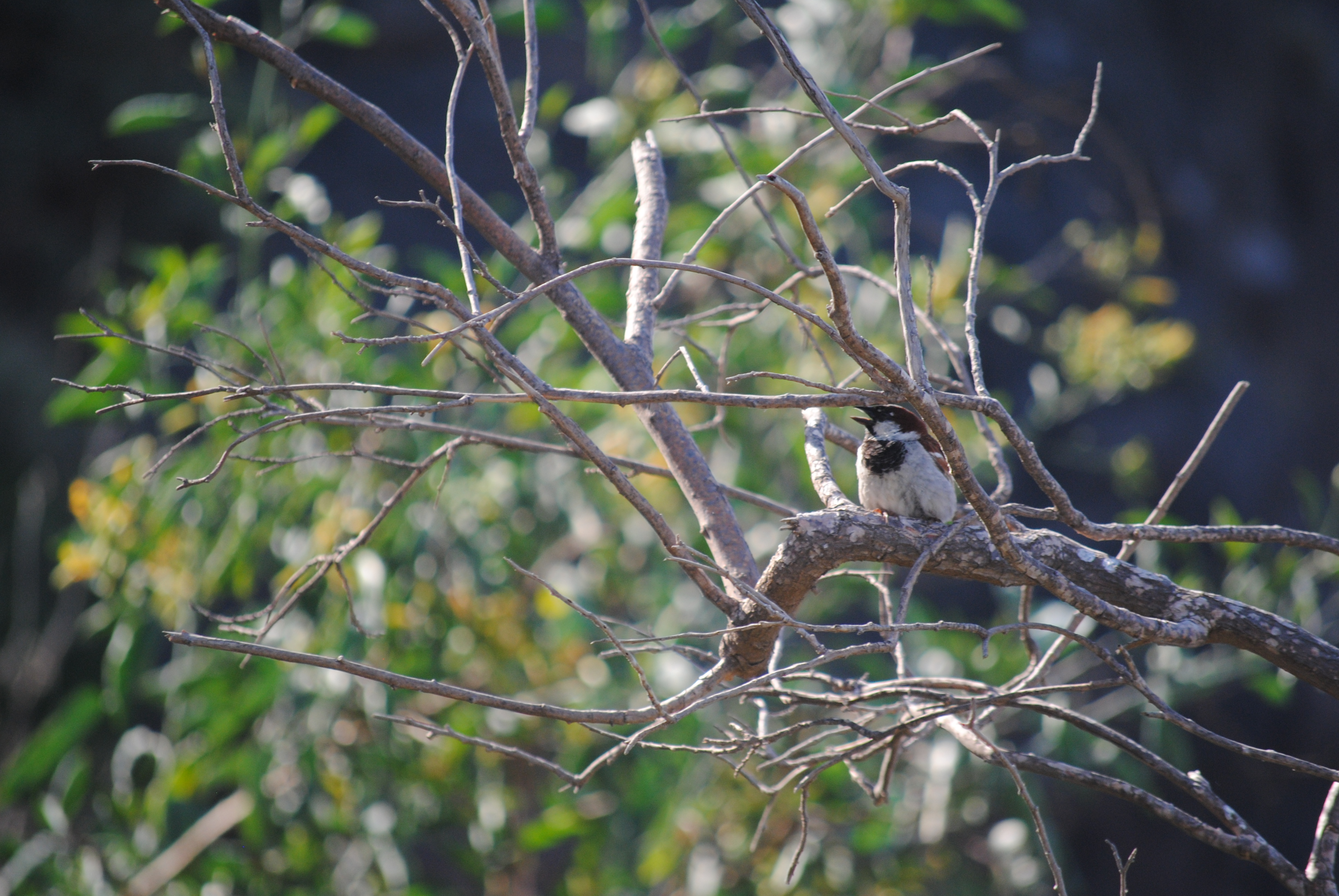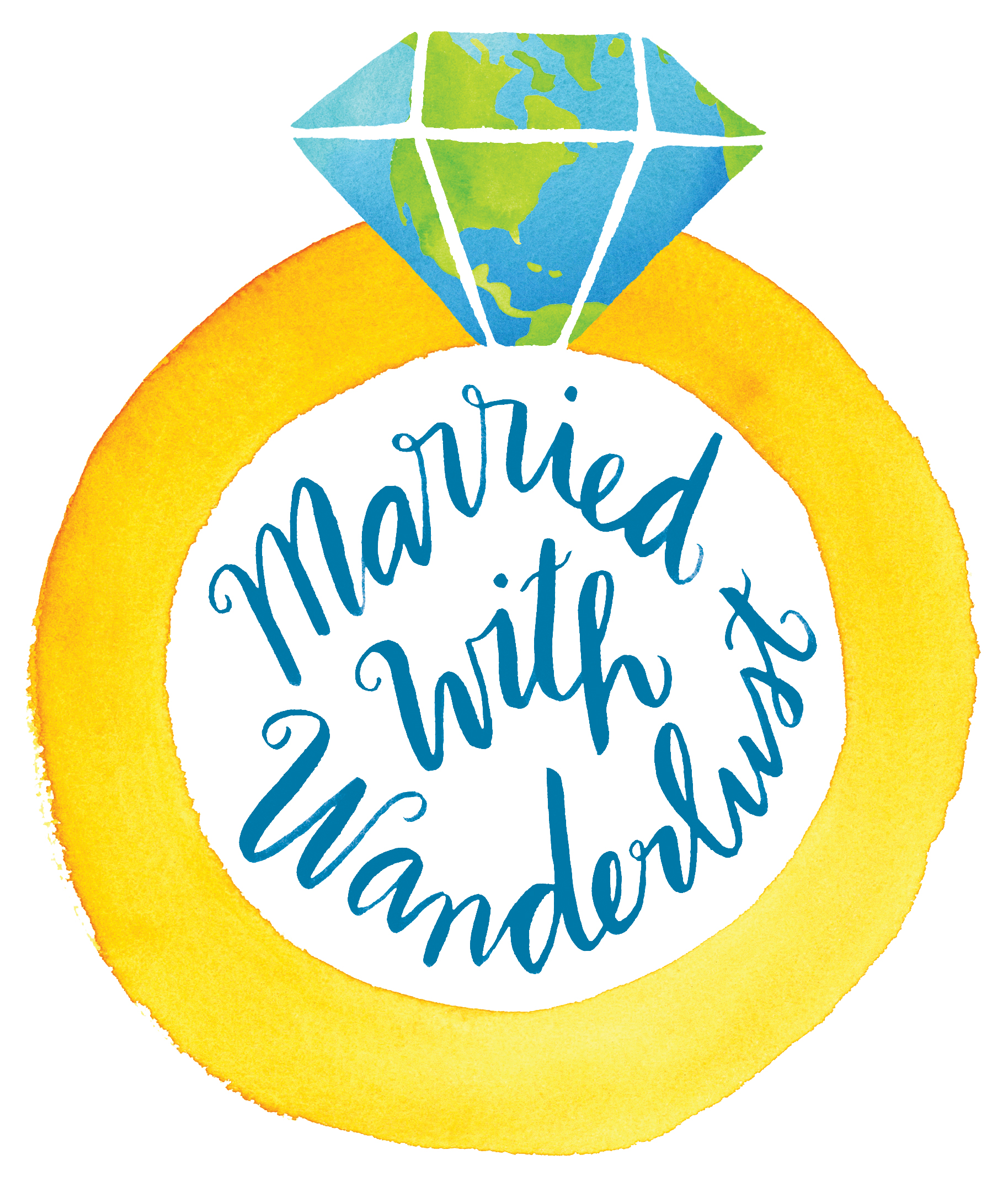 Love our blog post? Pin it to share with others!