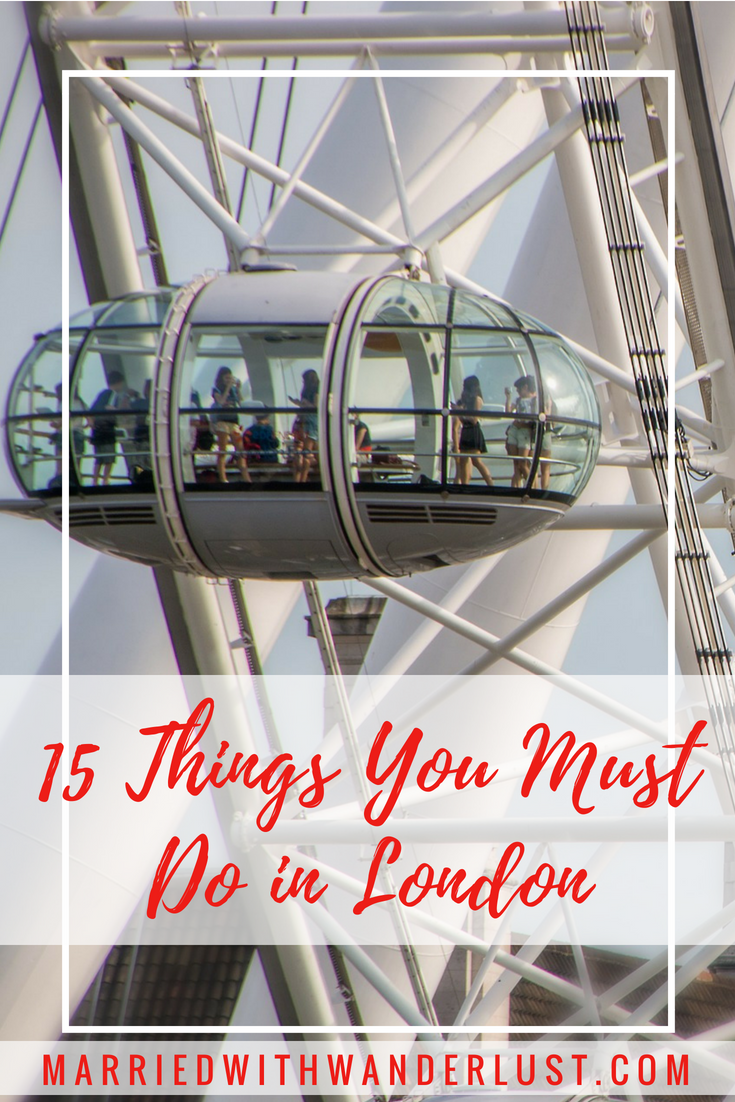 Whether you're visiting for the first time or making a repeat trip, there are a variety of things you must do in London. We did almost all of these on our first trip to the city last year and we can't wait to finish the rest of the list when we return this fall!
15 Things You Must Do in London:
1.) Take a photo in a phone booth
If you're like us, you probably haven't seen a phone booth in years. Well, you'll see some in London! Step inside for the perfect Instagram shot to remember your trip.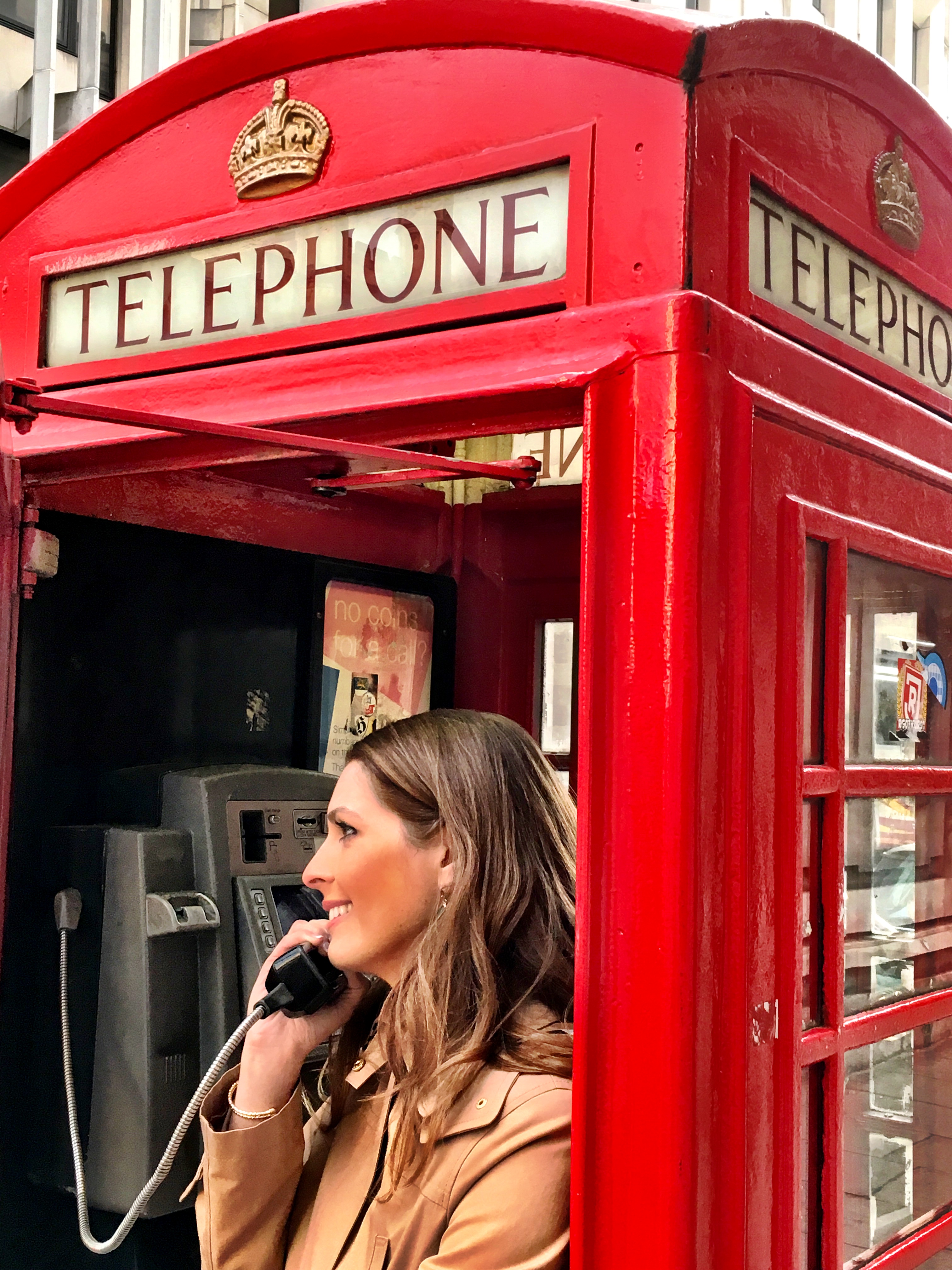 2.) See the guards at Buckingham Palace
You probably won't see the Queen, but you'll definitely see her royal guards! Buckingham Palace was one of my favorite spots in London. The history and royalty of it all is just so enchanting.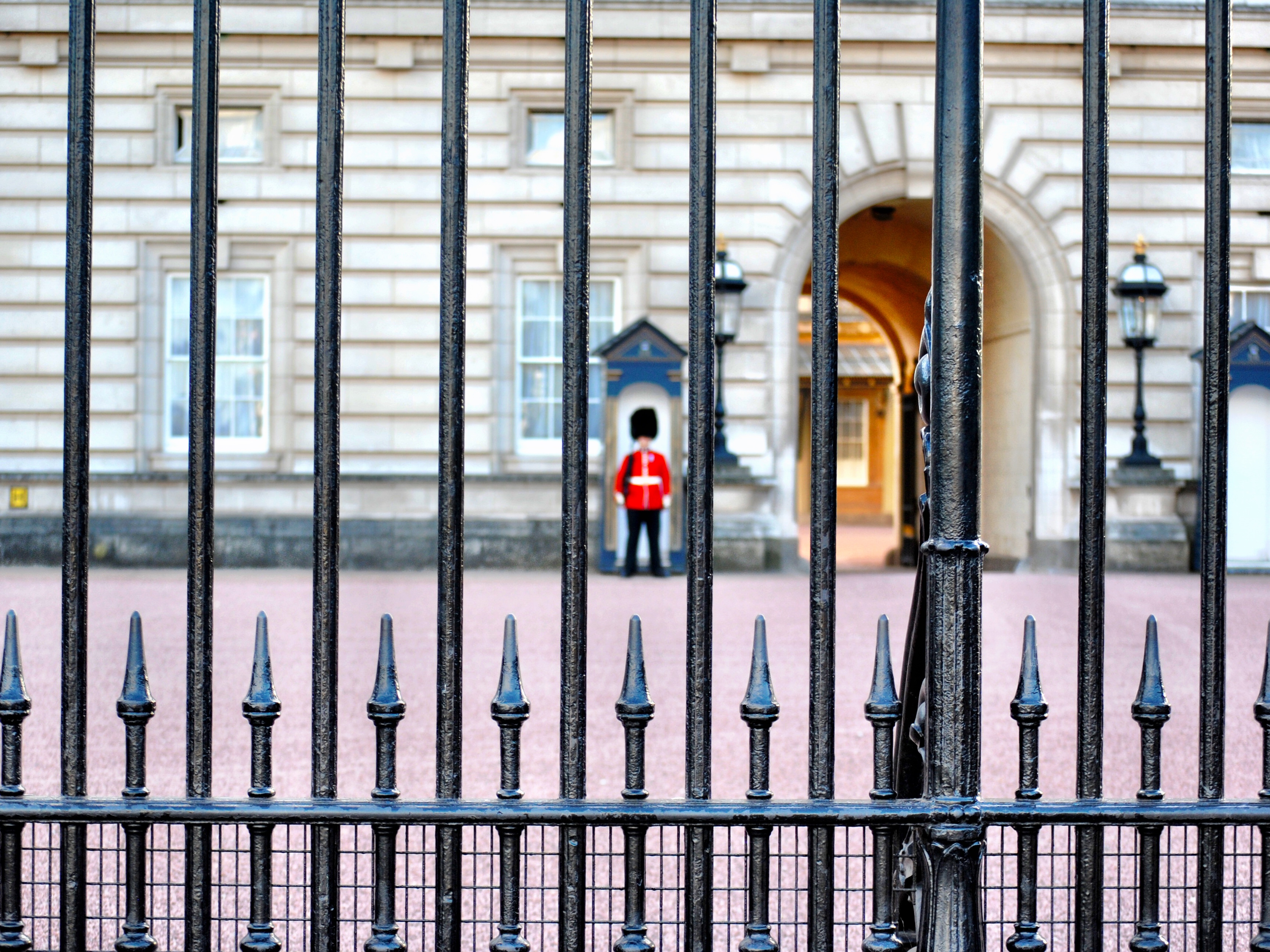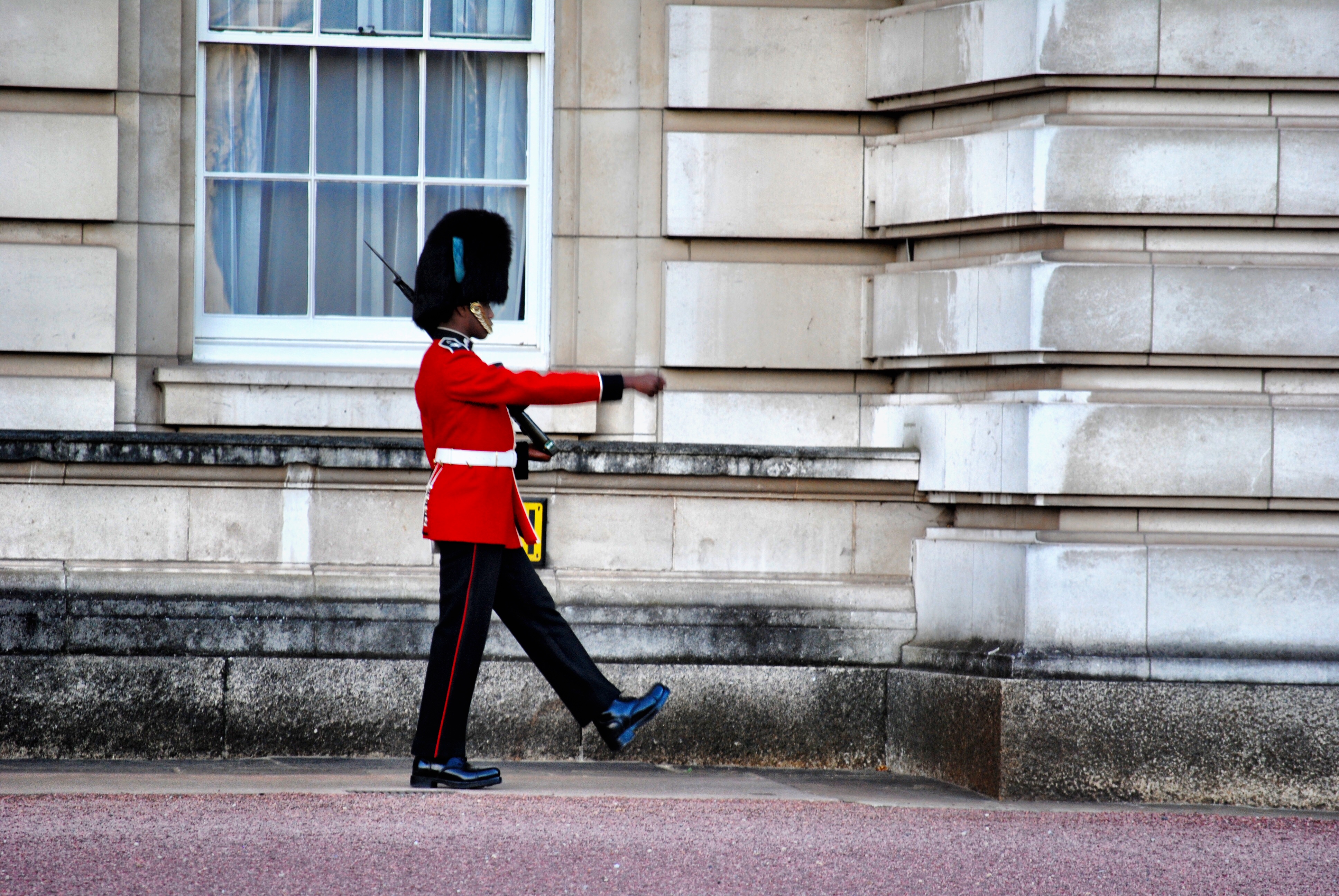 The next time we're in London, we definitely want to catch the changing of the guard at Buckingham Palace! The ceremony takes place daily at 11:00 am except at 10:00 am on Sundays.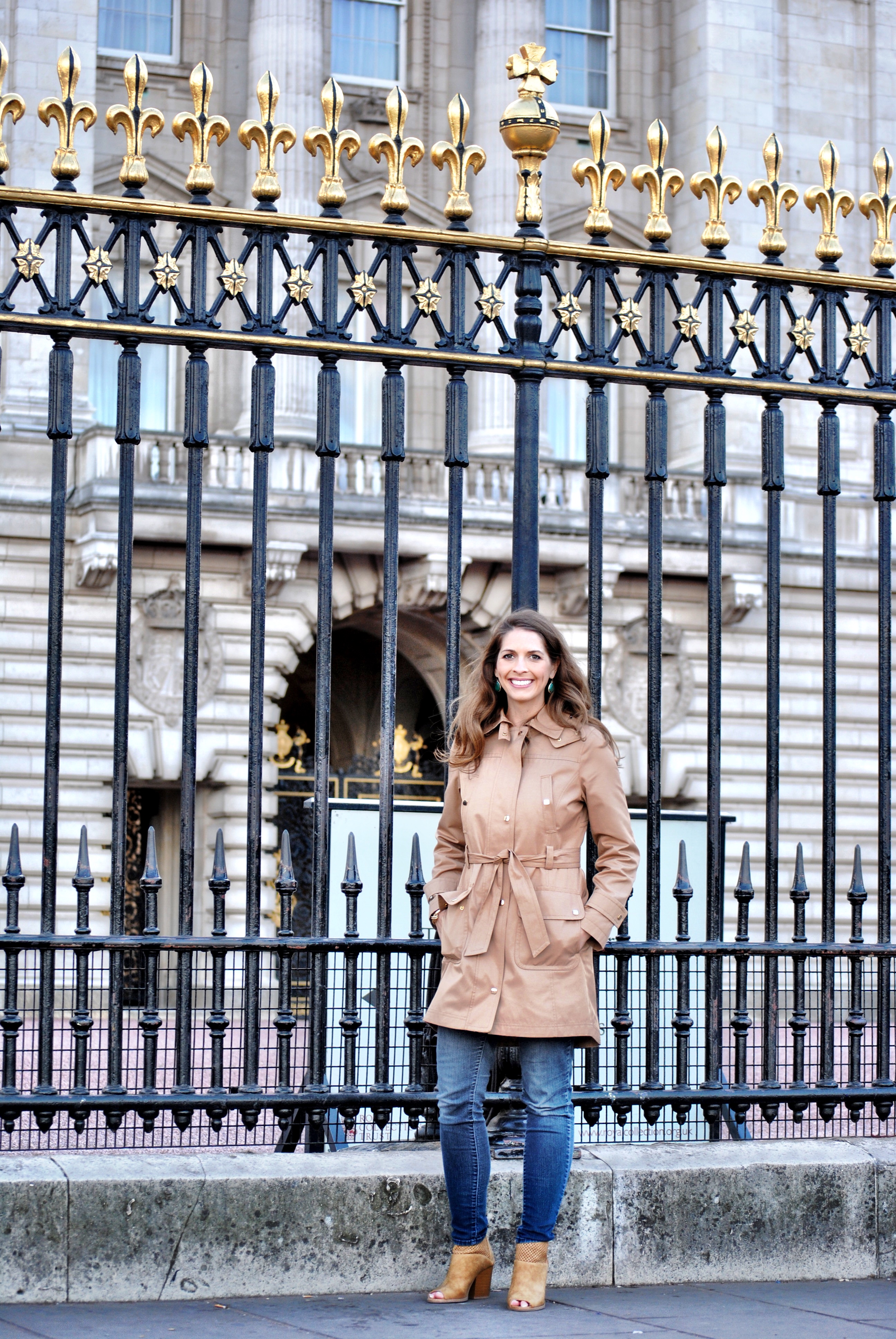 3.) Eat fish and chips
Maybe it's because my grandfather is British, but I LOVE fish and chips… especially when they're drenched in malt vinegar. WC is literally cringing right now- he hates malt vinegar!
If you also love fish and chips, there will be plenty of options for you in London.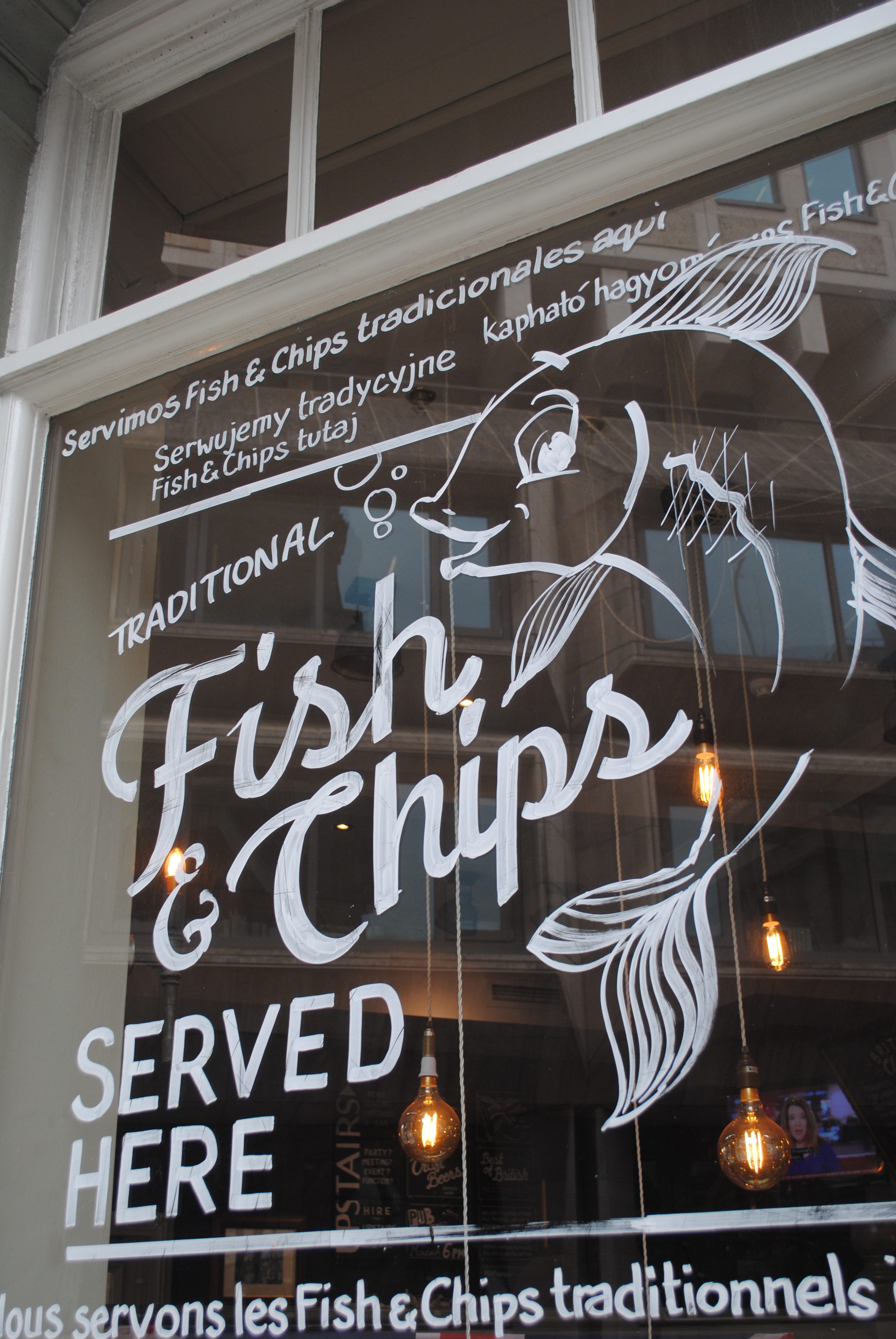 Our favorite fish and chips in London were at The Old Star in Westminster. This pub was close to our hotel and we loved it so much that we went back twice!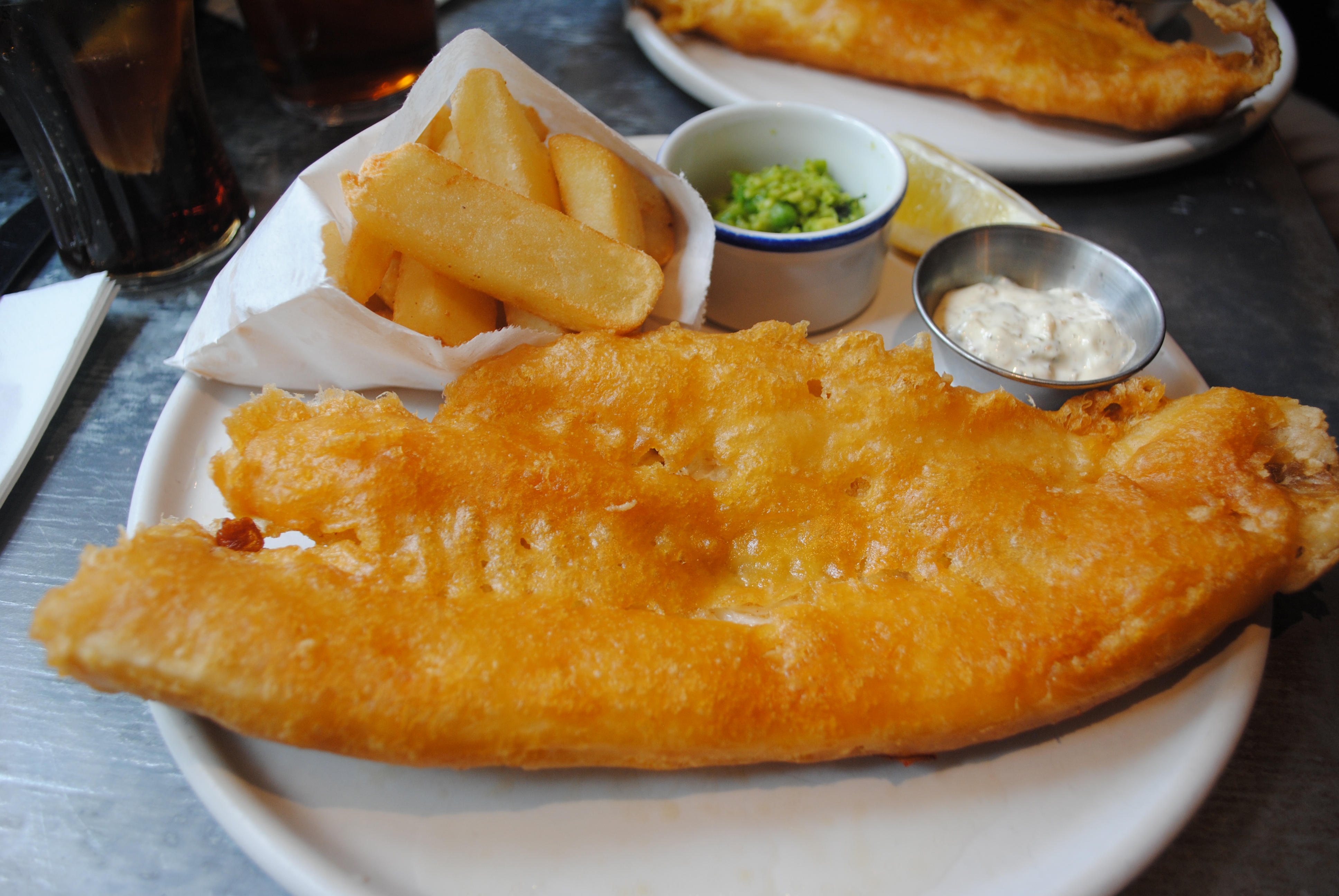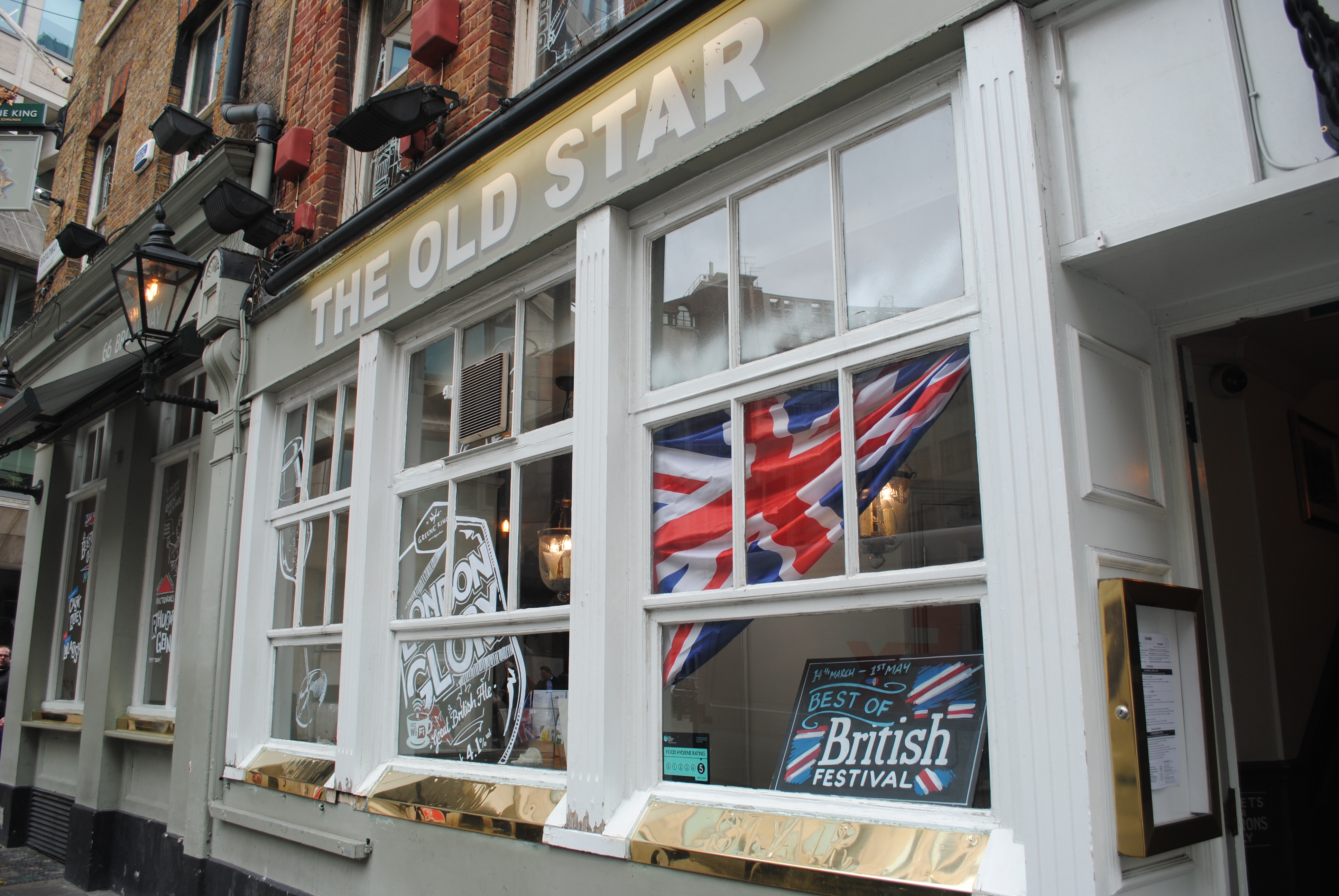 4.) Get a bird's eye view of the city from the London Eye
A ride on the London Eye will cost anywhere from £22.95 to £33.30 depending if you want to skip the line (or queue as they say in London). Search online for discounts before booking!
The ride takes about 30 minutes and the compartments are air-conditioned. According to some websites you can see all the way to Windsor Castle on a clear day- 25 miles away!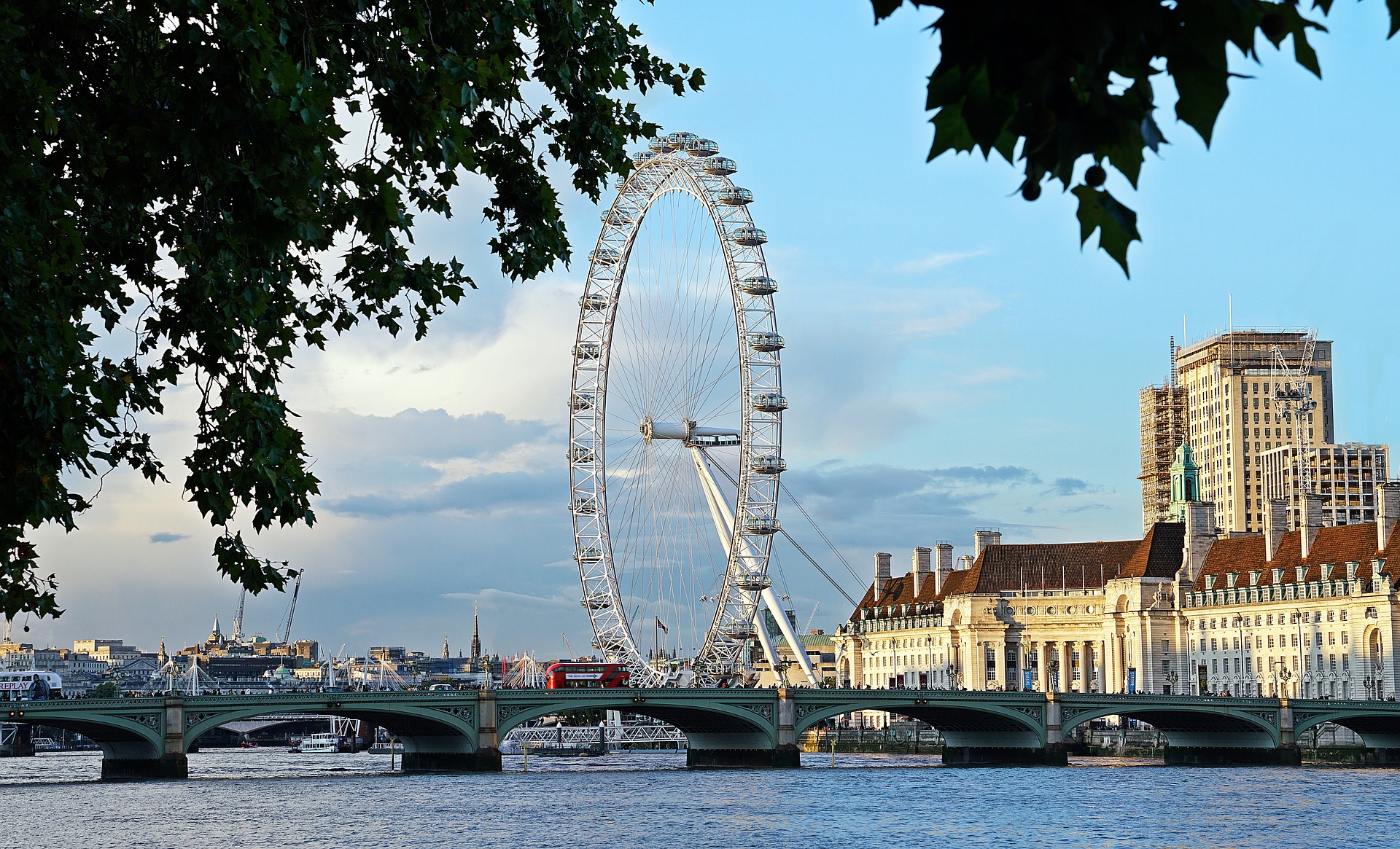 5.) Take a ride on the River Thames
Taking a River Thames cruise is a great way to see a long stretch of the city from a different viewpoint. While on the boat you'll pass under the London Bridge and Millenium Footbridge and get a view of landmarks like Shakespeare's Globe theatre, the Tate Modern museum, and the Tower Bridge.
We took the tour that departed from the Tower of London and ended in Westminster. The ride is about 30 minutes and the guide was entertaining. It's also a great way to rest your feet if you've been exploring for awhile!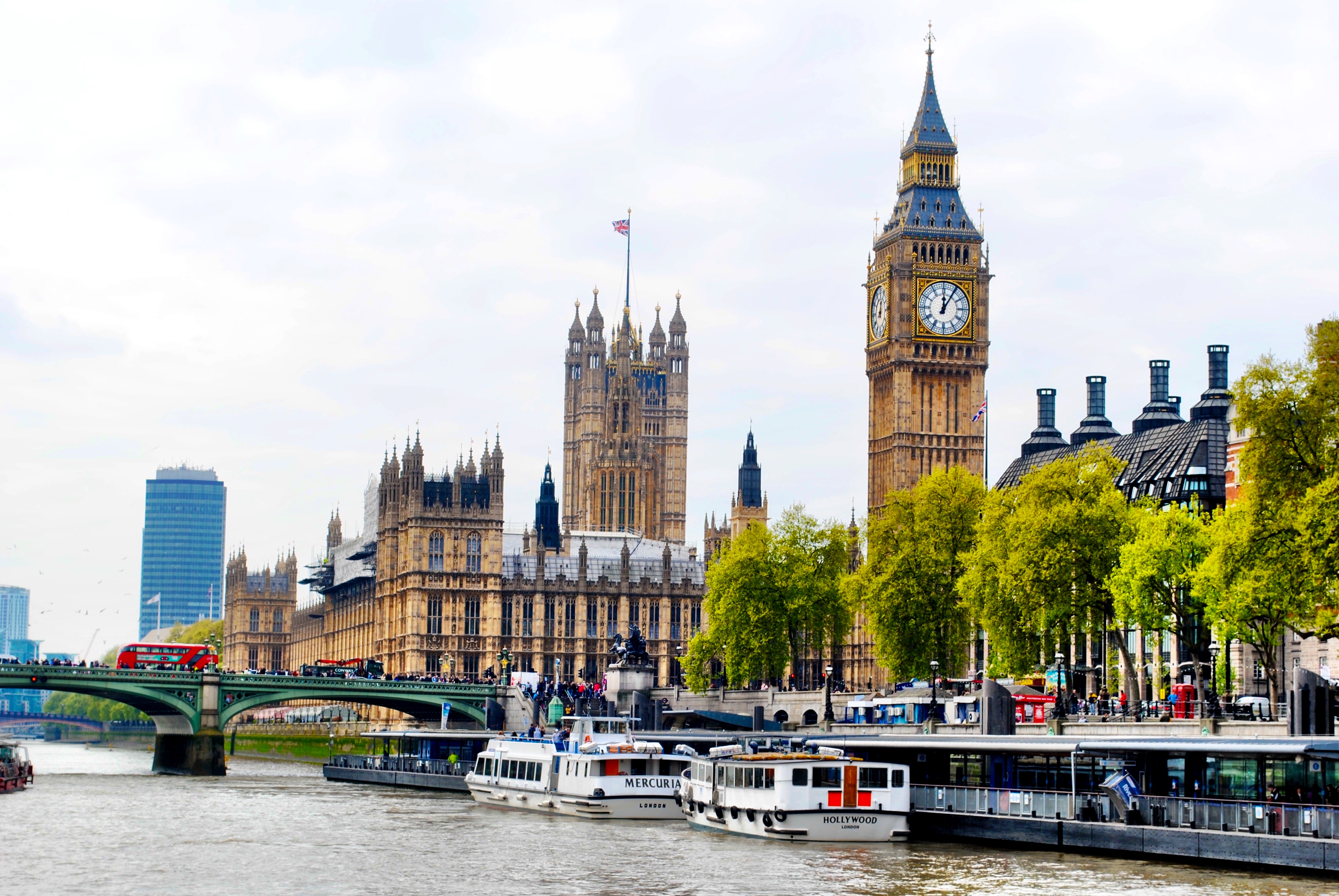 6.) Learn London's dark history at the Tower of London
We loved the Tower of London so much that we wrote a whole post about it! If you want to learn a lot about London's history, you'll definitely want to make a trip to the Tower. We used the London Pass for this and several other attractions and it helped us save a little bit of money on our admission prices (while also allowing us to skip the line)!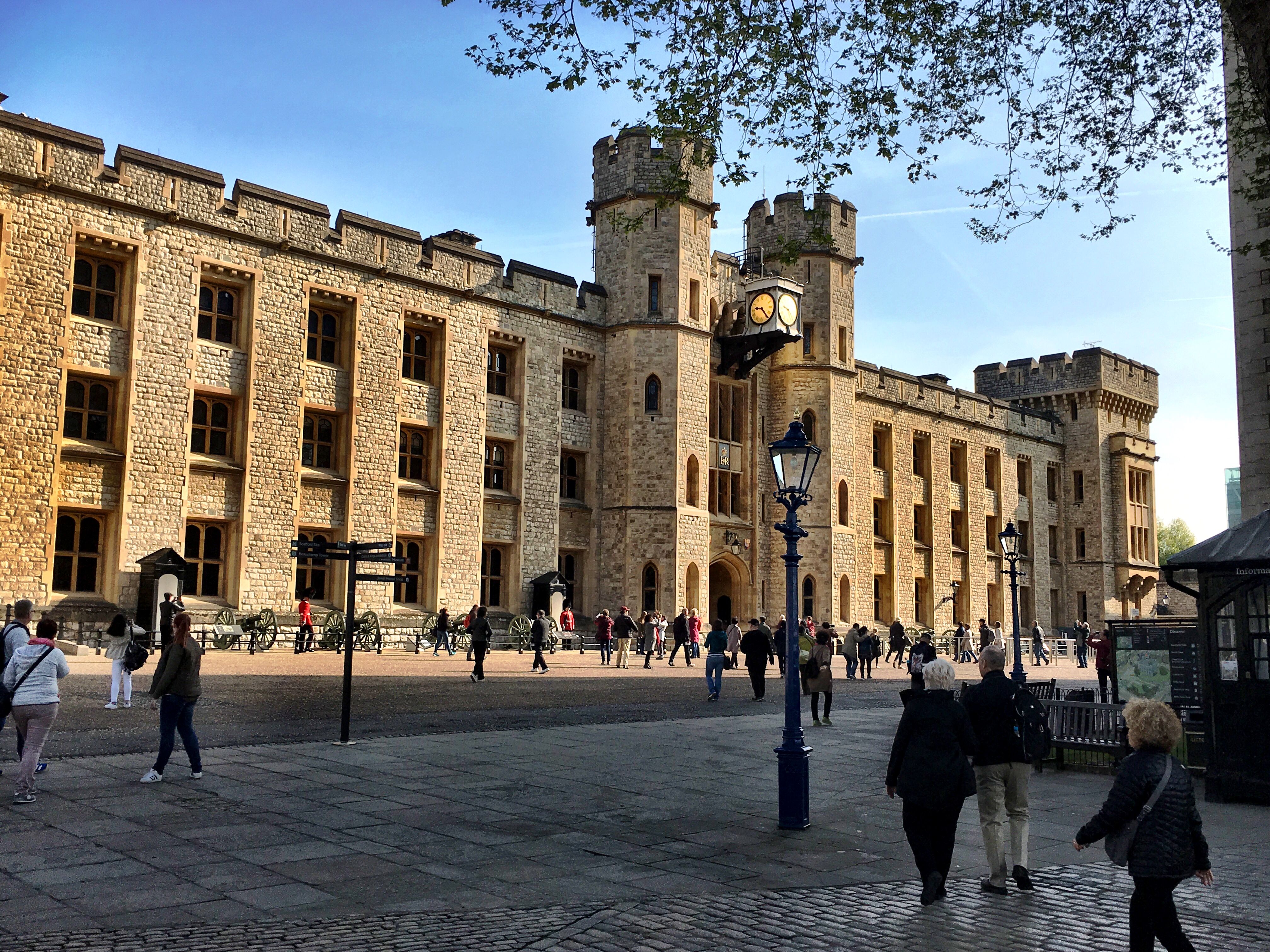 There are a few main parts to the Tower of London and you'll want time for all of them: the Crown Jewels, Yeoman Warder tour, the Royal Menagerie, the Ravens, and checking out the Tower Bridge.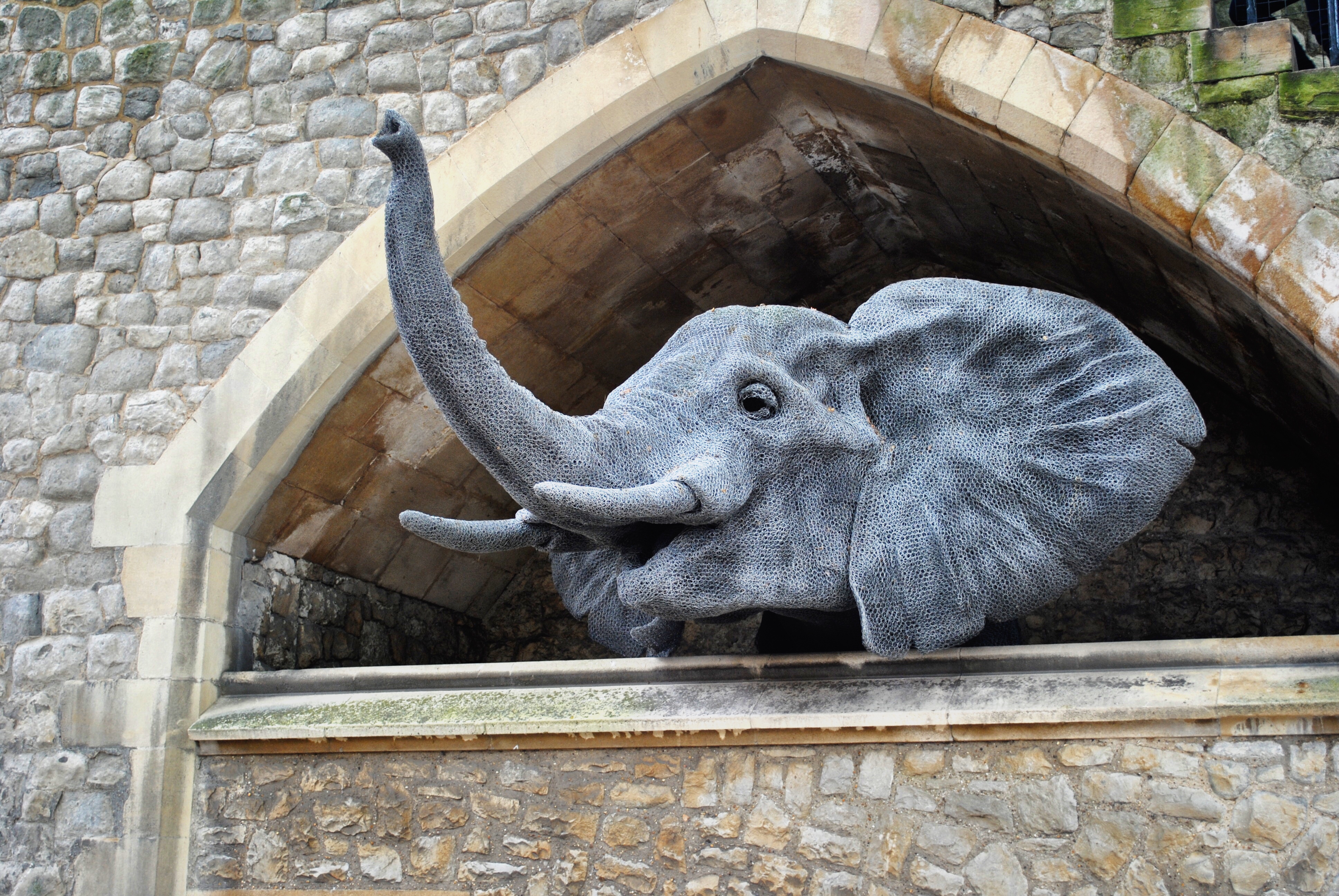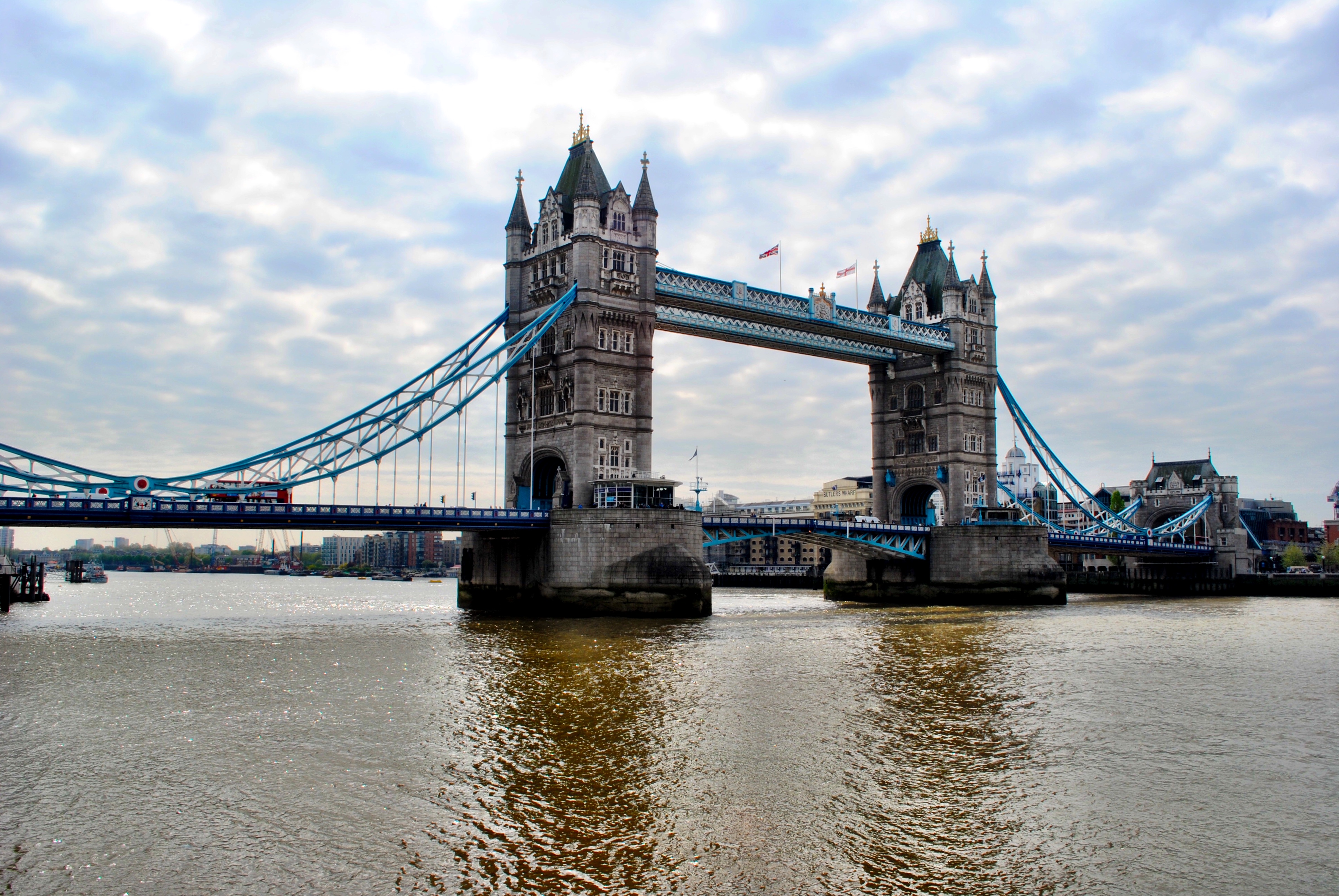 7.) Ride at the top of a double decker bus
The double decker bus tour is one of the best ways to see the city and learn the history, especially if you need a break from all the walking. We hopped on the bus after a long day of exploring and the cool breeze from the top deck was so relaxing that I even fell asleep for a few minutes!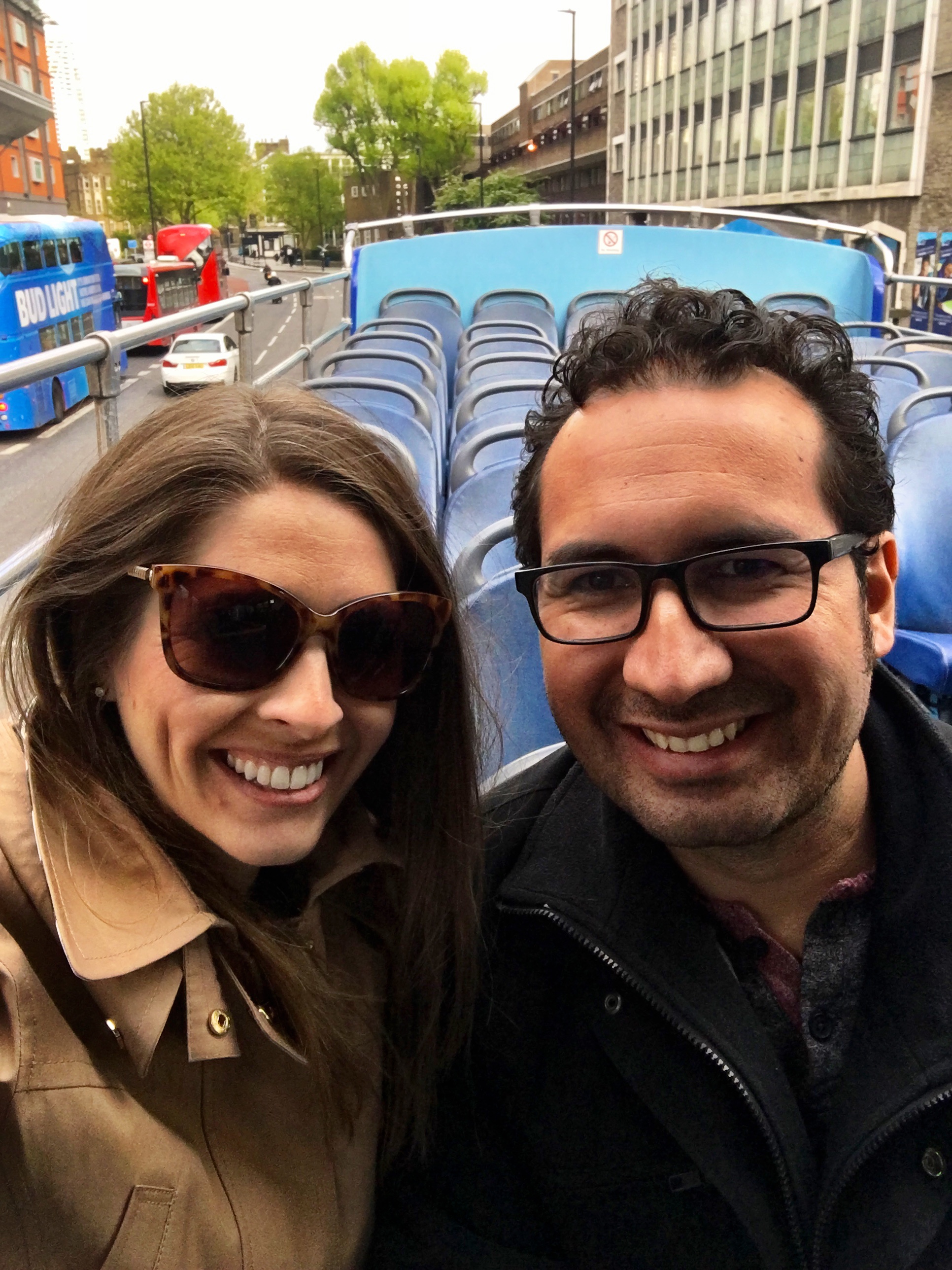 8.) Snap a photo of Big Ben
When you think of London, you think Big Ben, right? We did and it was certainly on our London bucket list.
Turns out we learned a lot from our double decker bus tour, including that the tower is not actually Big Ben! It's a common misnomer as Big Ben is actually the nickname for the bell inside the clock tower.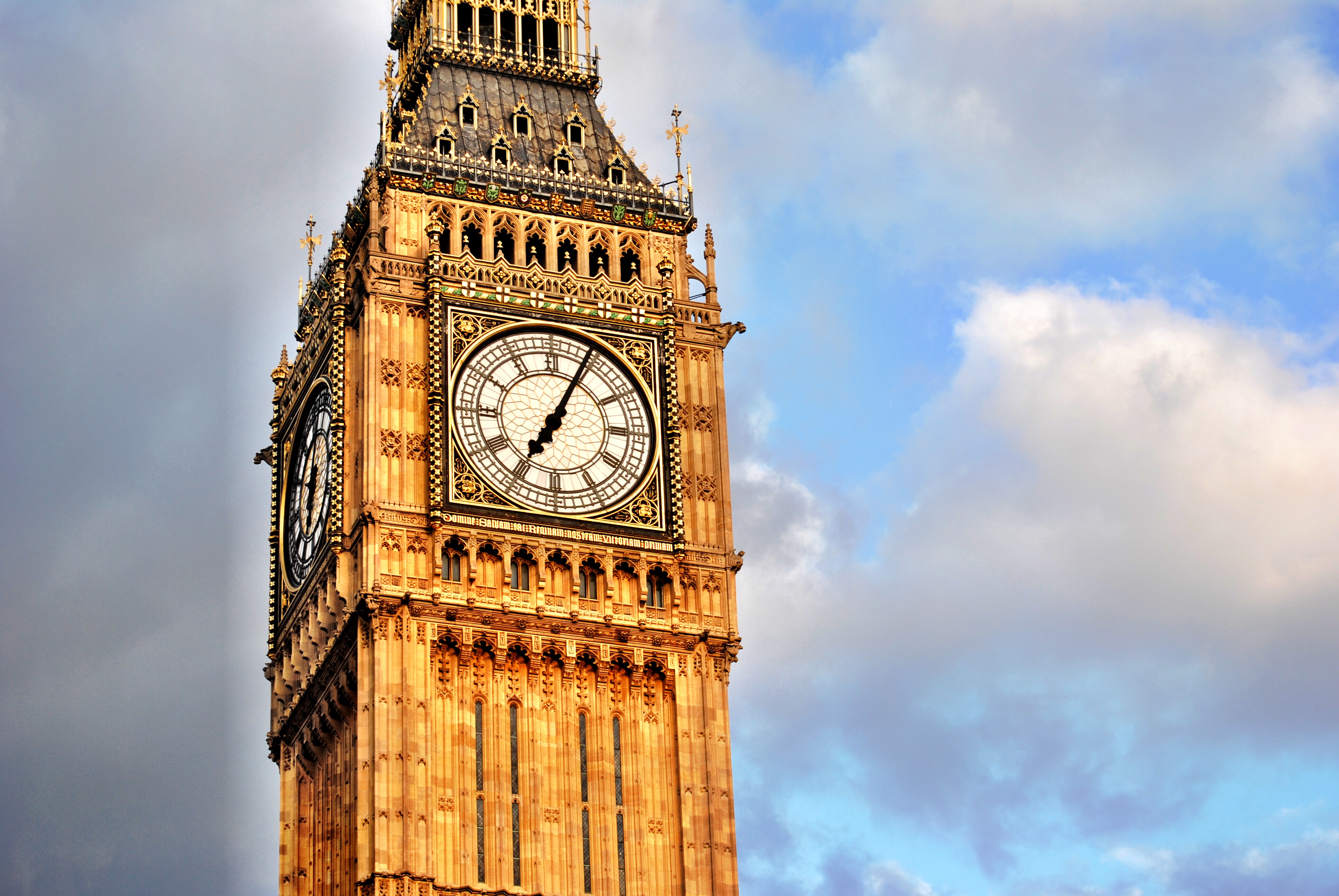 9.) Drink a pint at a local pub
We checked this one off our "must do in London" list way more than once. Haha! You'll find a lot of pubs while walking around the city, but our favorites were the ones in the less touristy areas that we visited.
10.) Take the London Underground
We personally love to walk, but the London Underground will give you the local's experience of the city and you'll get to your next destination a lot quicker.
11.) See a show on the West End
This was our sole reason for originally booking our trip to London, which later turned into part of our honeymoon. We are HUGE Harry Potter fans and couldn't wait to see Harry Potter & the Cursed Child on the West End!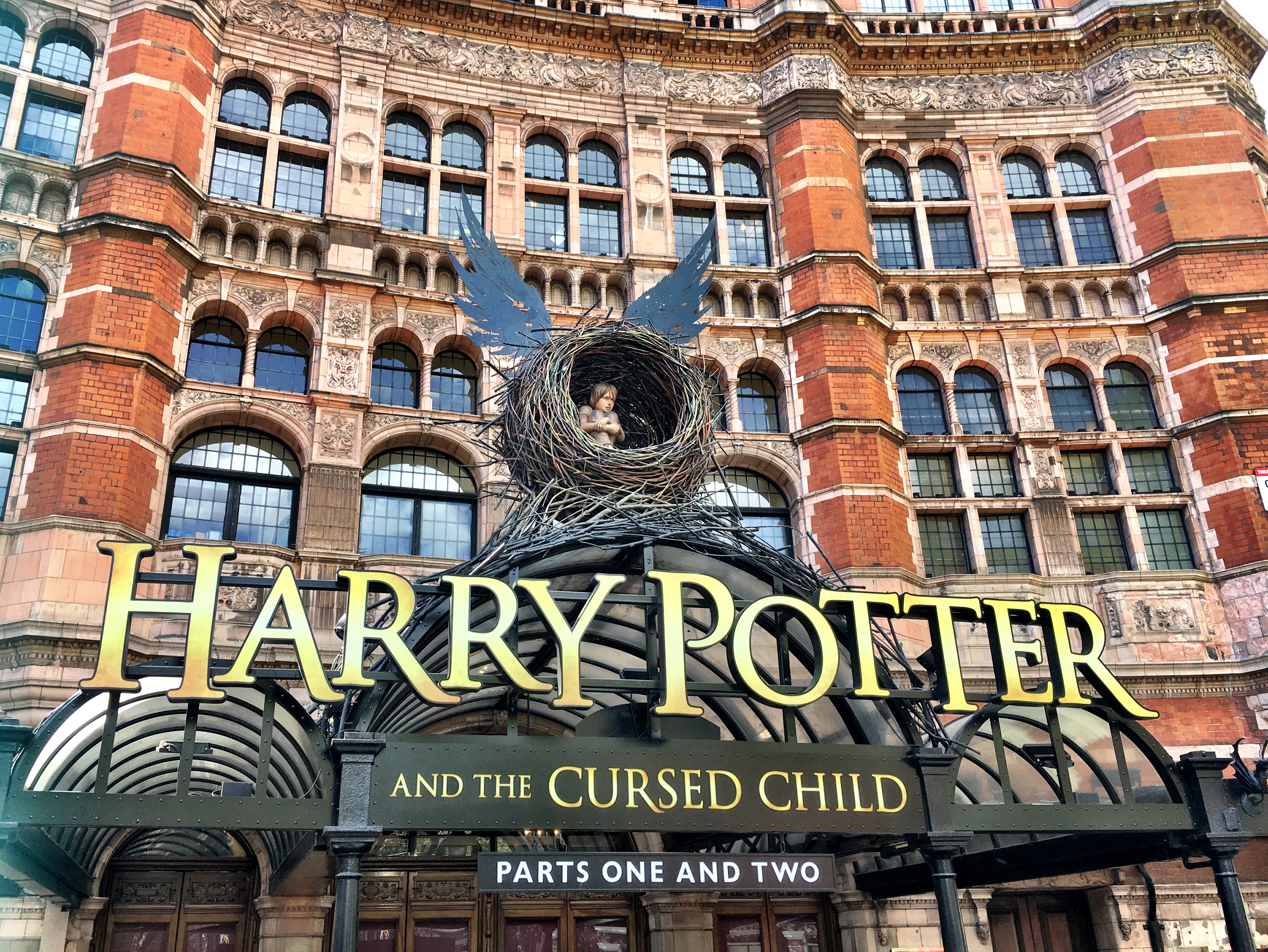 The show was everything we thought it would be and more. Even though we don't love the script (don't hate us if you do), the show itself was, well, magical. From beginning to end we really felt like part of the Harry Potter world. And those magic tricks?! We seriously could not figure out how they were done.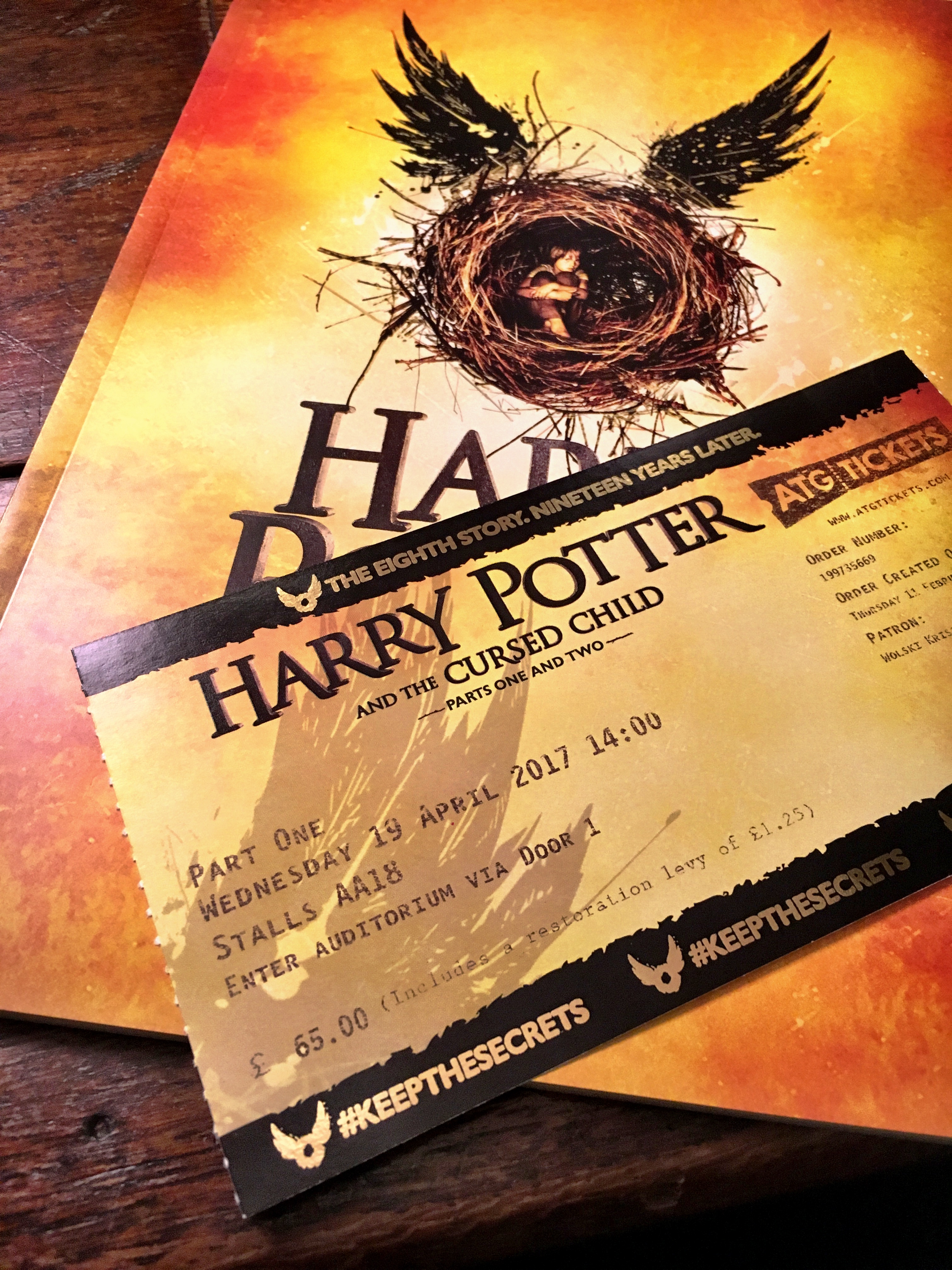 There are SO many different shows to choose from on the West End and they have various prices so there really is something for everyone.
12.) Explore London's free museums
There are so many free museums that you must do in London but unless you have a really long vacation, you won't have time to see them all! Some of the most popular are the British Museum, the Tate Modern, the National Gallery.
The British Museum is home to thousands of artifacts from around the world including the famous Rosetta Stone.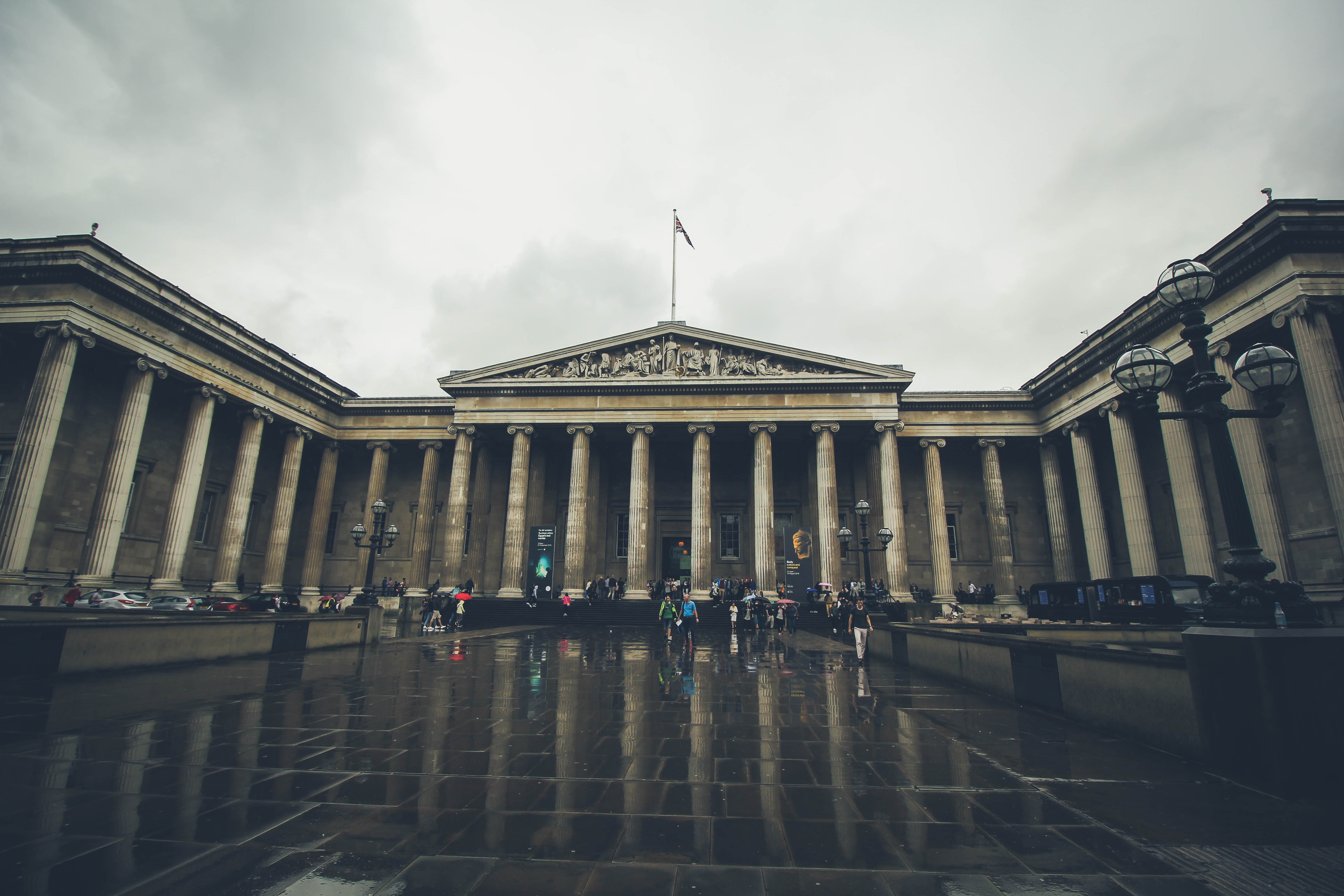 The Tate Modern is a contemporary art museum with art from around the world.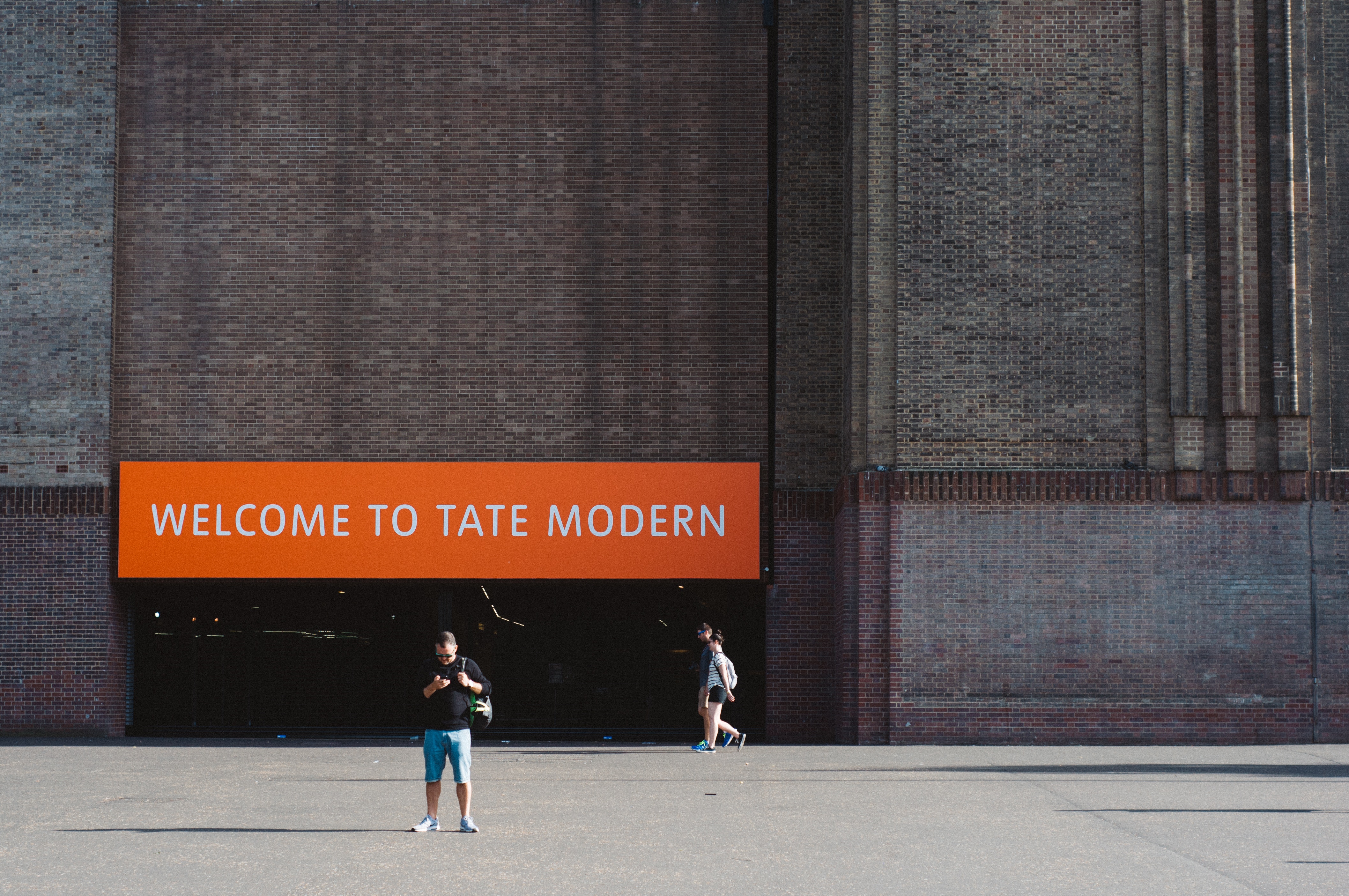 The National Gallery is another art museum that is home to the country's collection of European paintings.
13.) Have a proper English afternoon tea
This is one of our London must-do's that we haven't done yet! It is definitely on our list for our trip later this year, though.
14.) Attend a service at Westminster Abbey
We didn't plan to be at Westminster Abbey during a service, but I'm so glad we were. There's something about being in that historic church that makes the service so much more emotional.
Photos are not allowed inside Westminster Abbey, so you'll also be really focused on enjoying the moment.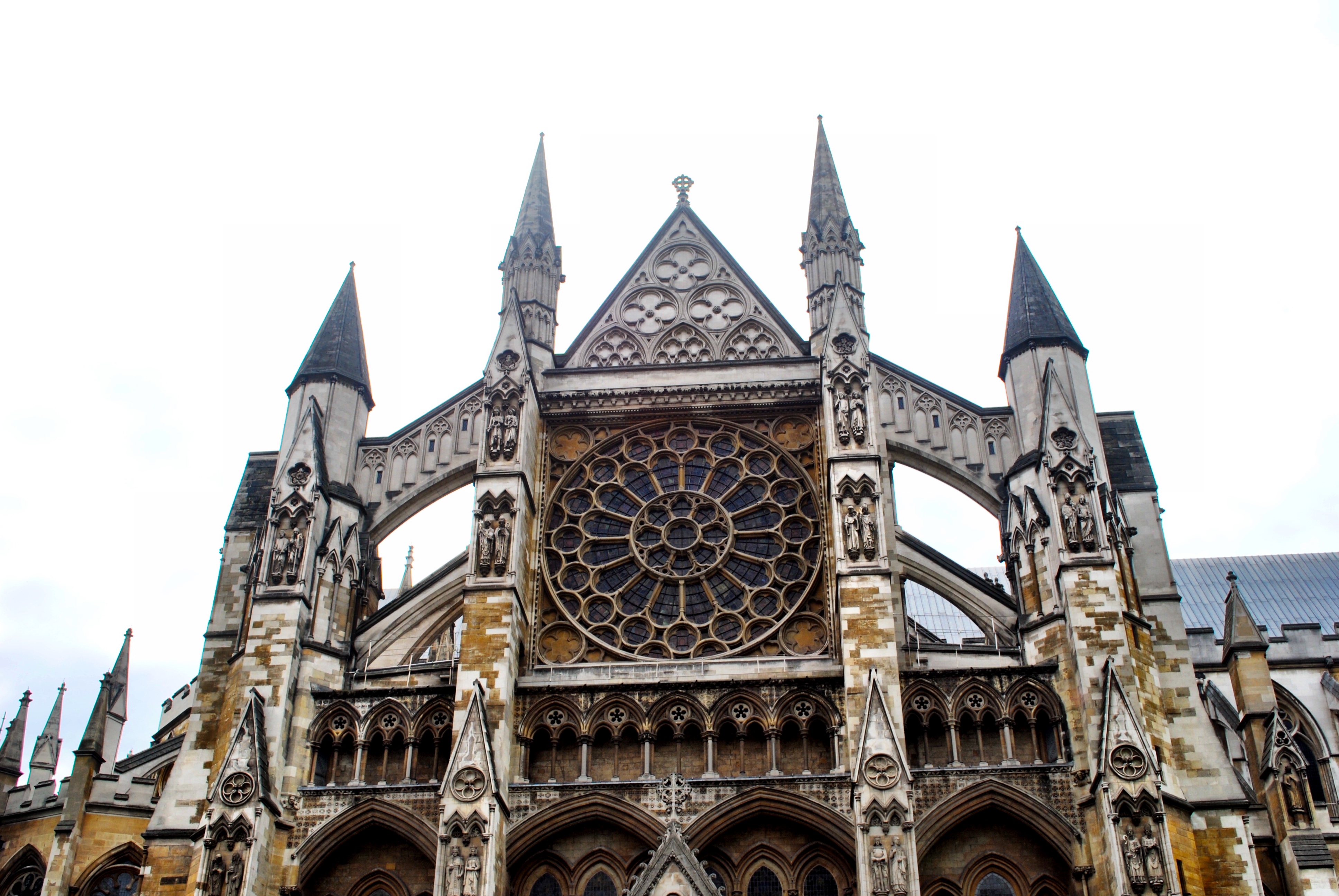 15.) Stroll through the beautiful parks
There are numerous parks throughout London.
Spring in London is a gorgeous time to explore the parks with hundreds of gorgeous flowers in bloom. We just loved the tulips in St. James Park, which is just outside Buckingham Palace.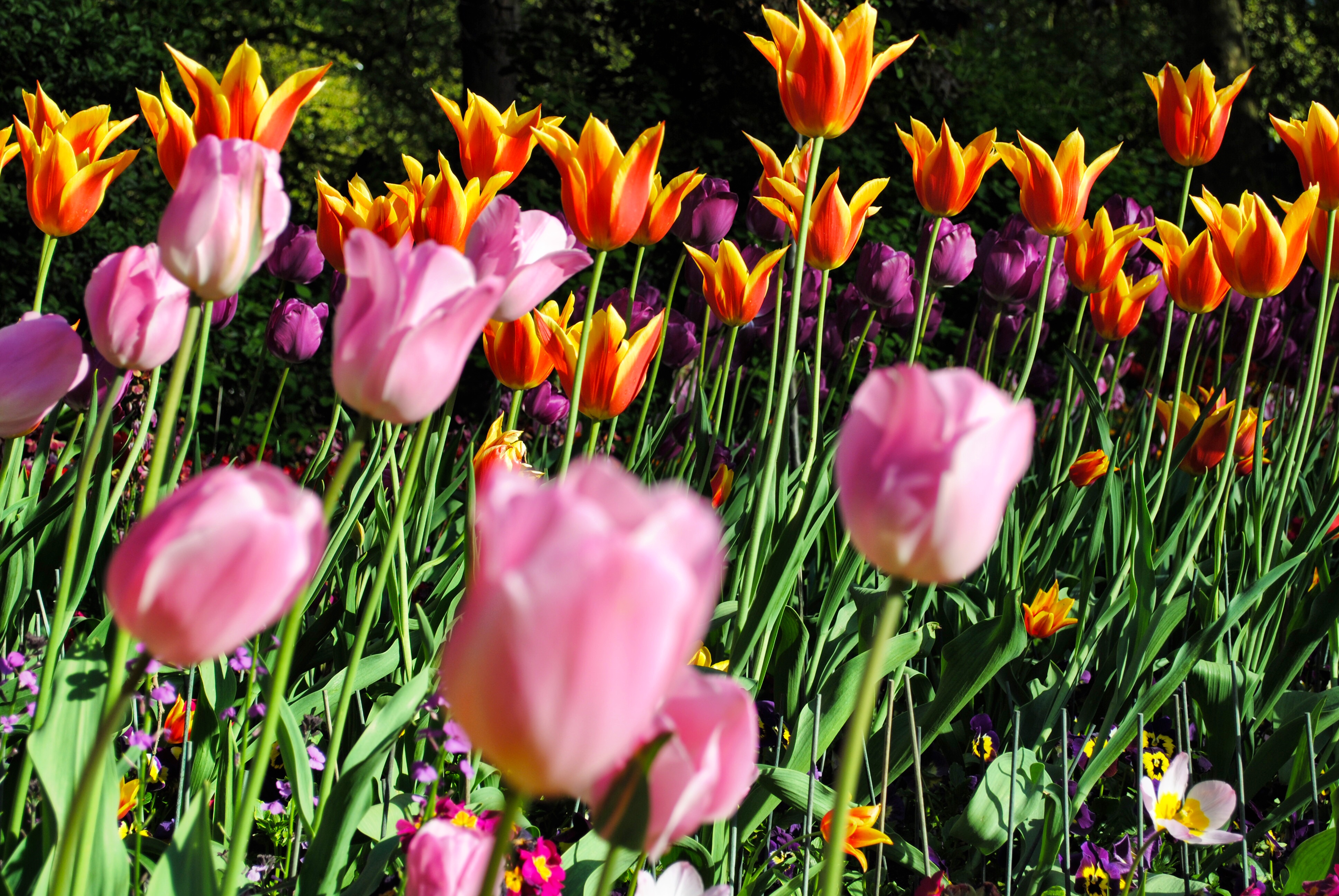 Other Things You Must-Do in London
If you love Harry Potter, make a trip to King's Cross for a photo at Platform 9 3/4. (There is a great photo opp set up just for fans!) You also might enjoy the Warner Bros. Studio Tour. If you have a good amount of time, a day trip to see Stonehenge could be a good option. It's recommended to go early in the morning before the crowds arrive. You also might want to visit the Shard, the UK's tallest building.
There are so many more things we could add to this list, but this is a great place to start, especially for first time visitors!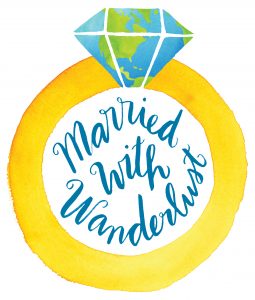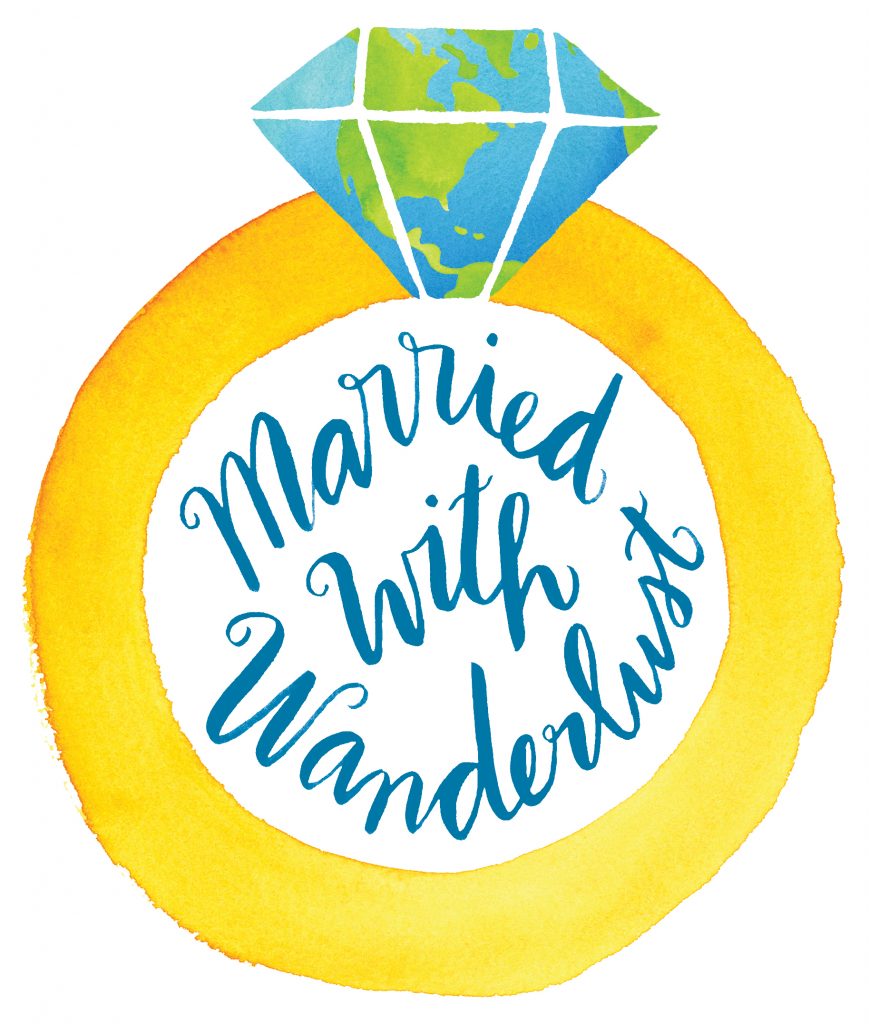 Enjoy our blog post? Pin it to share with others!