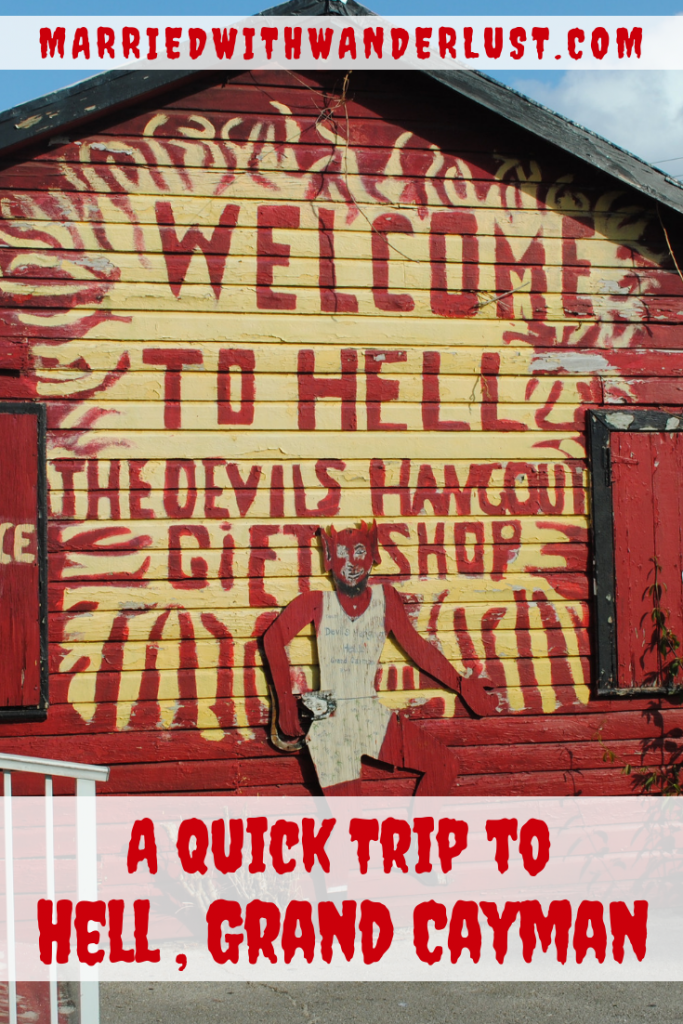 The town of Hell is one of the most popular and quirky photo opps on the island of Grand Cayman. Here's everything you need to know about how Hell came to be and what you can do while you're there:
Where is Hell?
The tiny town of Hell is located in the West Bay area of Grand Cayman. It's about a 10 minute drive north of Seven Mile Beach. You'll know you're there when you turn onto Hell Road!
Why the Hell is it called Hell?
Alright, that's my one "Hell" joke for the post!
There are two slightly different stories of how the area came to be known as Hell and a sign at the site explains the versions.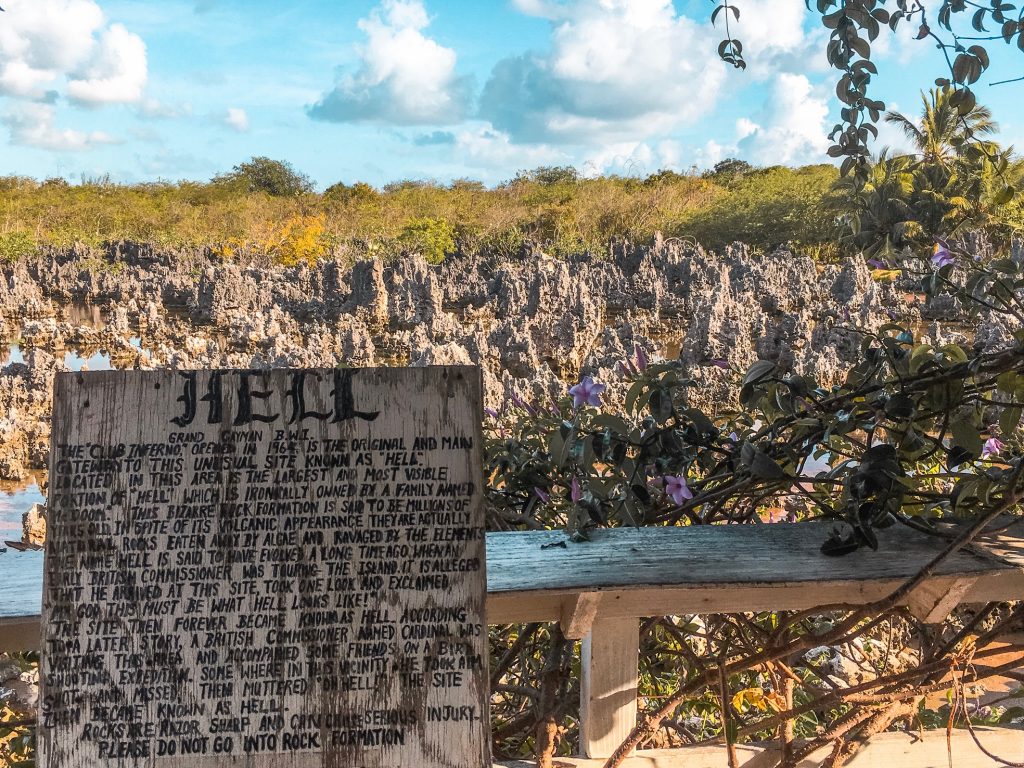 The sign reads:
The "Club Inferno," opened in 1964, is the original and main gateway to this unusual site known as "Hell." Located in this area is the largest and most visible portion of "Hell" which is ironically owned by a family named "McDoom." This bizarre rock formation is said to be millions of years old. In spite of its volcanic appearance, they are actually natural rocks eaten away by algae and ravaged by the elements. The name Hell is said to have evolved a long time ago when an early British commissioner was touring the island. It is alleged that he arrived at this site, took one look and exclaimed, "My God, this must be what Hell looks like!" The site then forever became known as Hell.
According to a later story, a British commissioner named Cardinal was visiting this area and accompanied some friends on a bird shooting expedition. Somewhere in this vicinity, he took aim, shot, and missed. Then muttered "Oh Hell!" The site then became known as Hell.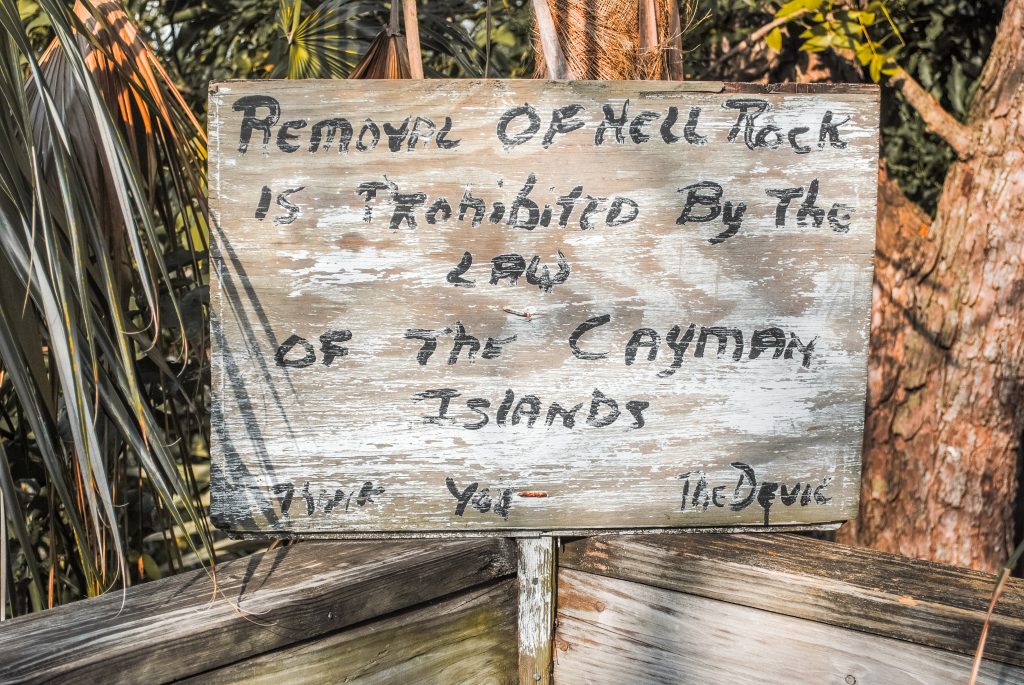 Whatever you do, don't take the rocks. It is against the law and the Devil won't like it!
Things to See and Do in Hell:
Check out the rock formations
A postcard we got at the site explained the formations. Basically, the rocks are made of limestone and dolomite that have eroded over time. Algae on the rocks have eaten away at the limestone/dolomite, removing the calcium and leaving the black color.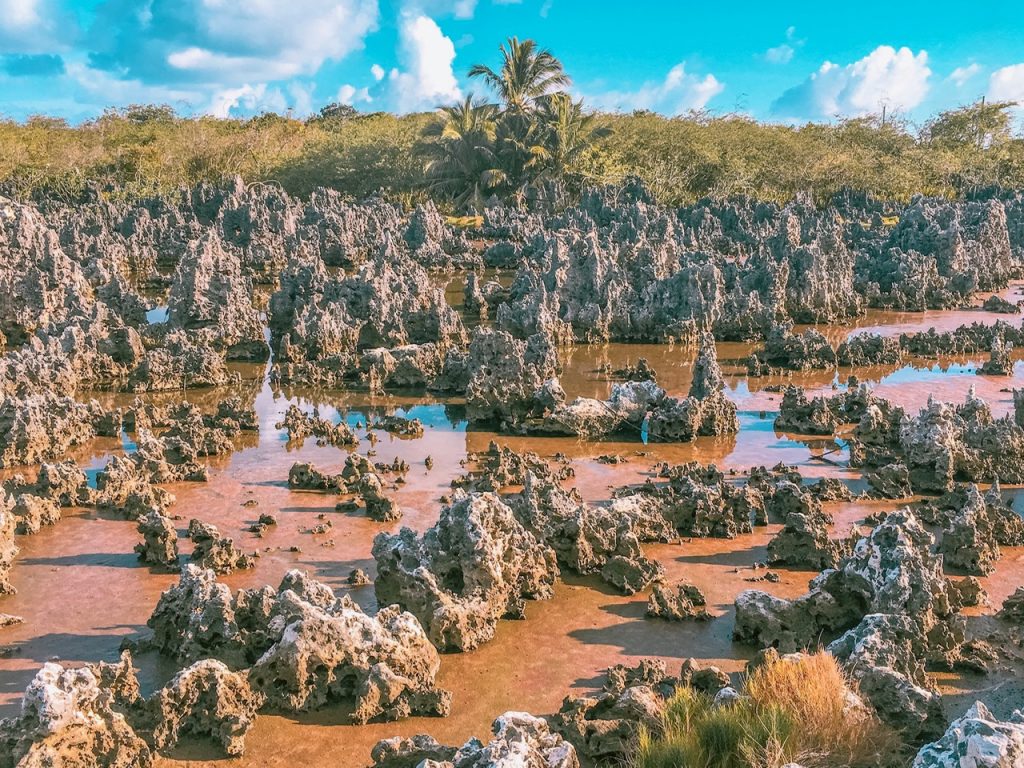 Take funny photos
No trip to Hell is complete without some funny photos to take home. There are a variety of photo props at the site for you to strike a pose.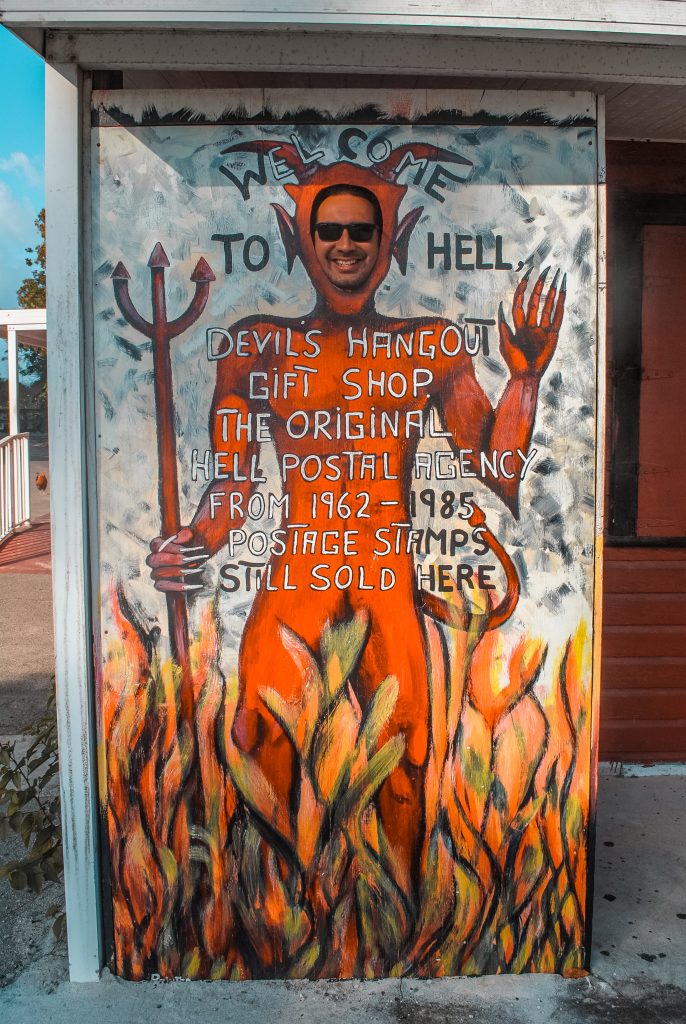 Not feeling very devilish? There's even a photo prop for you angelic folks!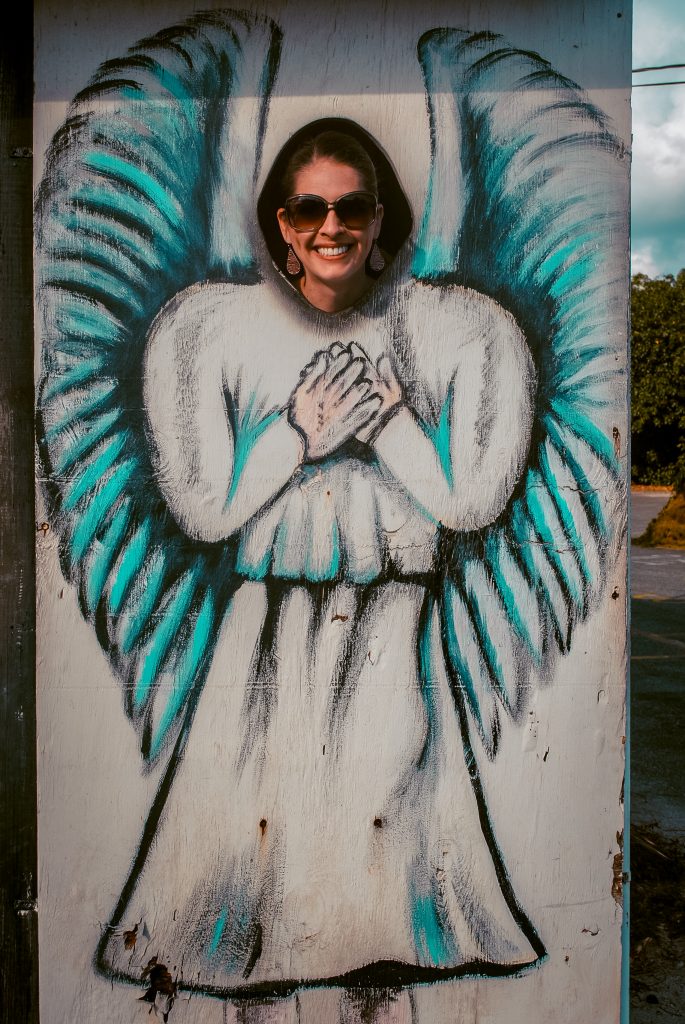 Visit the gift shops
Stop in one of the gift shops for a funny gift from hell. From postcards, to t-shirts, magnets, and more, there are plenty of gifts to choose from with funny slogans.
There's also a Hell Post Office so you can mail your postcards to your loved ones back home.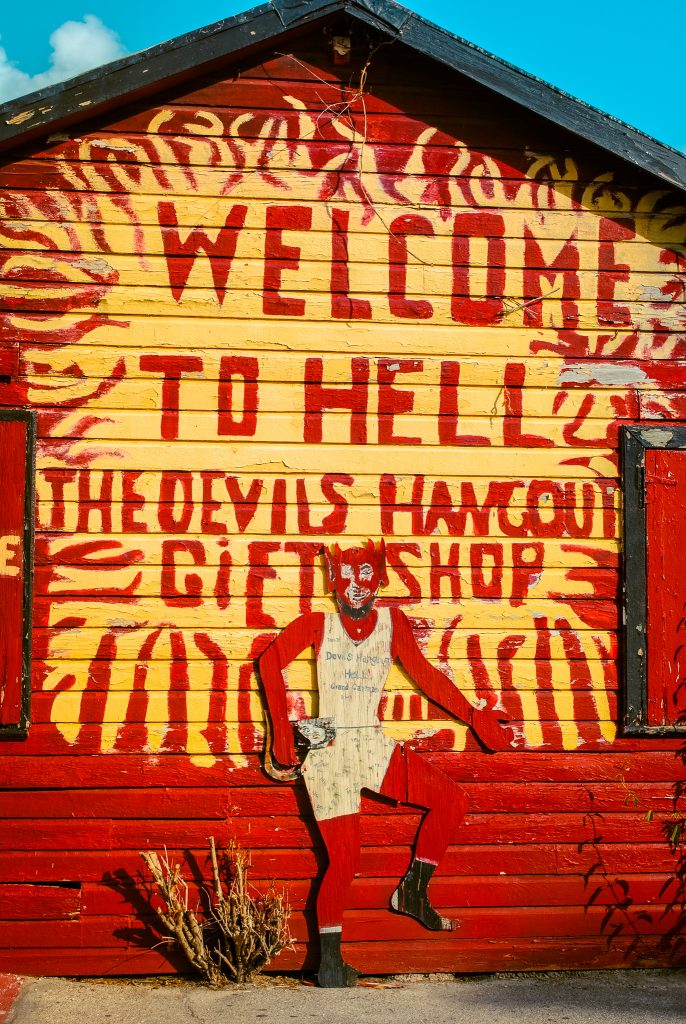 Need more Grand Cayman inspiration?
Check out these other articles on Grand Cayman: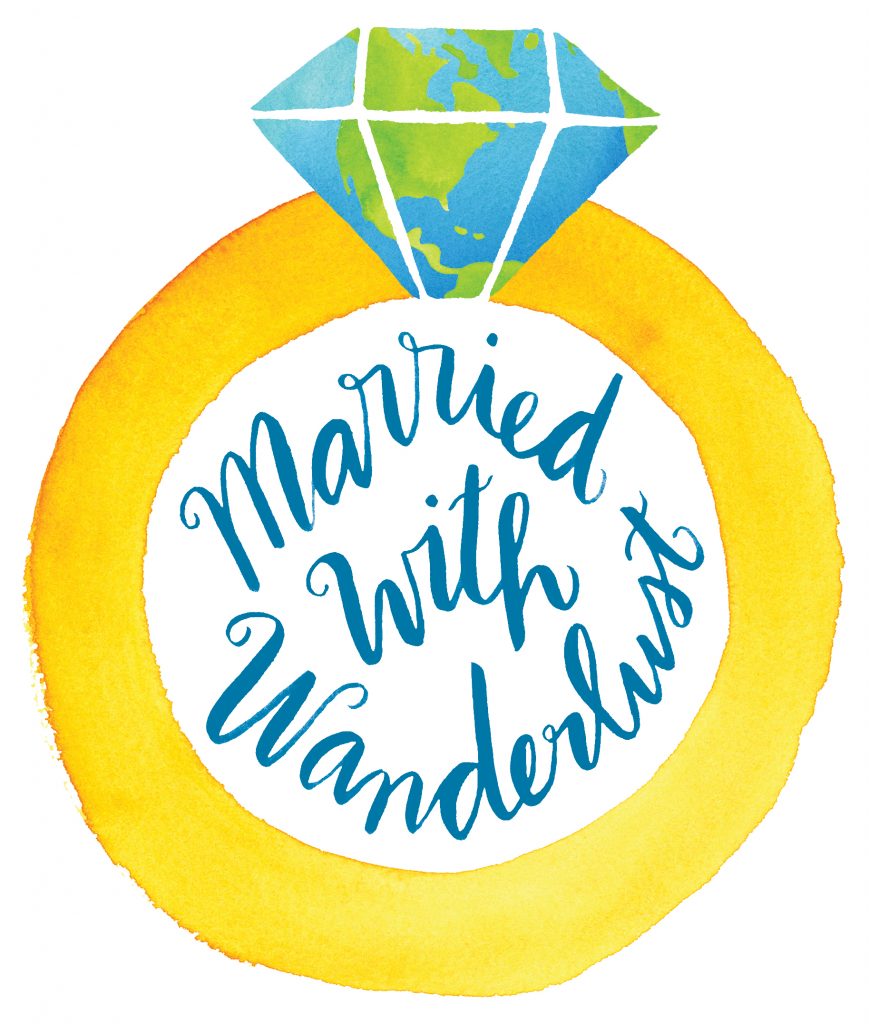 Enjoy our post? Please pin it to share our blog with others!