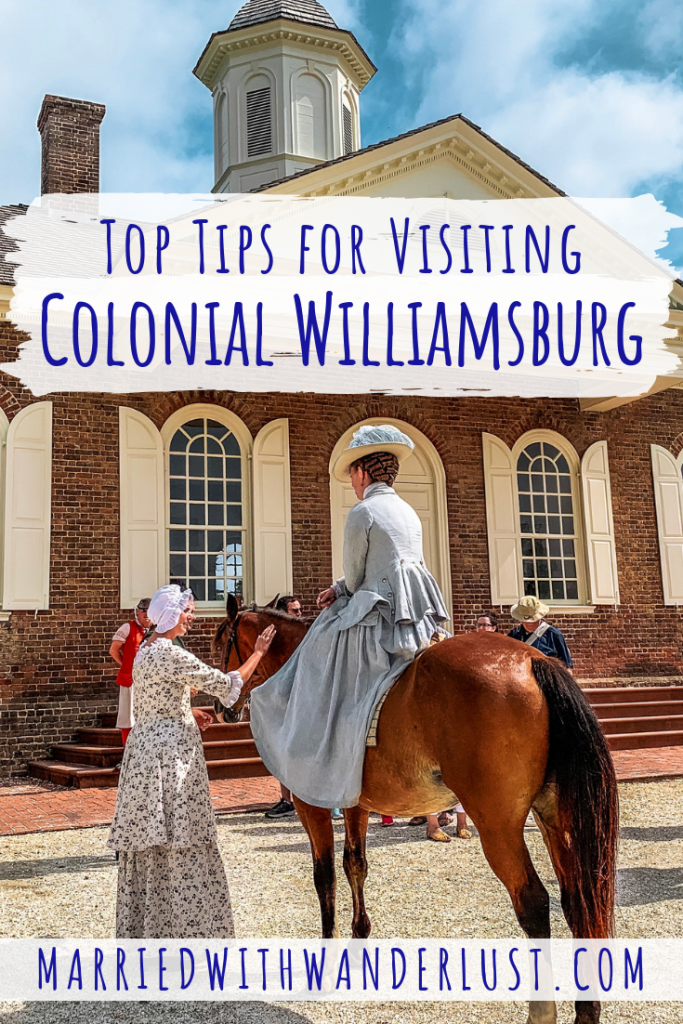 Want to come face-to-face with famous historical icons like Martha Washington or Thomas Jefferson? Or watch historic tradespeople like blacksmiths and cobblers as they perfect their craft?
You'll love a trip to Colonial Williamsburg, the historic area of Virginia that once served as the capital of Colonial Virginia. Hundreds of buildings (such as the Governor's Palace) have been restored or recreated and are now open for ticket-holders to explore.
After visiting earlier this year, we've put together some of our favorite tips to help you plan your own trip:
Our Top Tips for Colonial Williamsburg:
Take advantage of the free activities.
Visiting Williamsburg but don't have the time or money to purchase the full ticket? No problem… there are lots of activities you can do for free! Among them: the public auction, firing of the noon gun, and the organ recital.
You can also visit Bruton Parish and the grounds for free (pictured below), though a $1 donation is requested.
NOTE: For the complete list of activities, see our tip below about the Colonial Williamsburg phone app!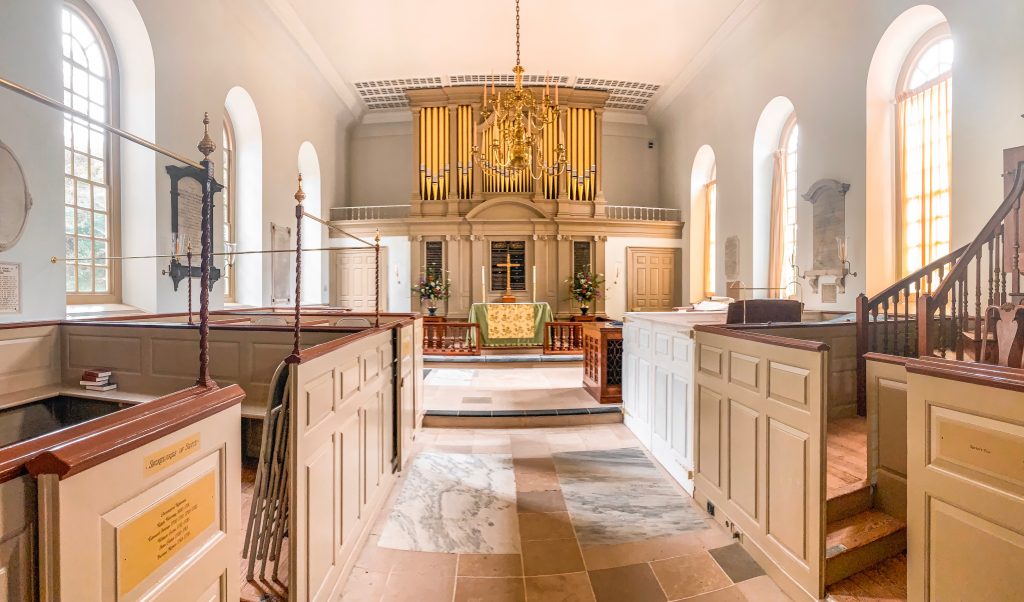 Check for discounts before purchasing tickets.
Before you purchase your tickets to Colonial Williamsburg, check the Special Offers page for potential sales. We've seen discounts for military families and teachers, as well as discounts for showing your Food Lion (grocery store) MVP card.
You should also watch for free admission days. On Veteran's Day weekend, for example, free entry is available for all active duty Military, Reservists, Retirees, Veterans, National Guardsmen and their immediate dependents.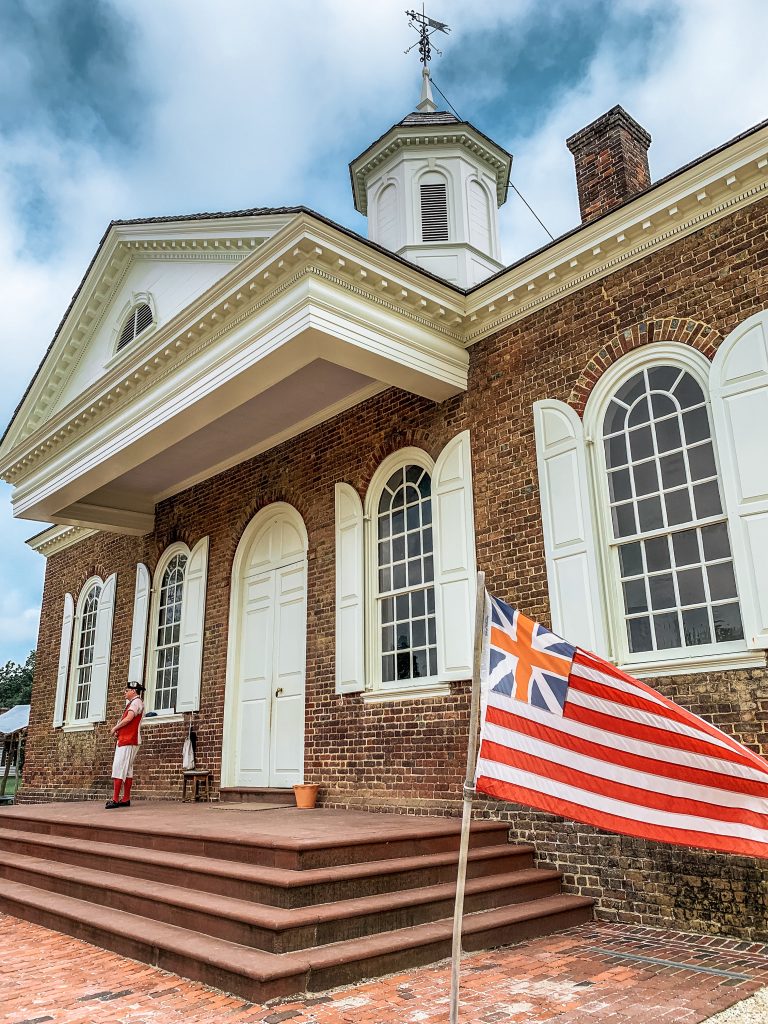 Use the phone app to help plan your day.
The free Colonial Williamsburg phone app is a great resource for planning your visit. You can use the app to purchase tickets, book activities, and look up restaurant and shop hours. But our favorite part of the app is the daily event schedule.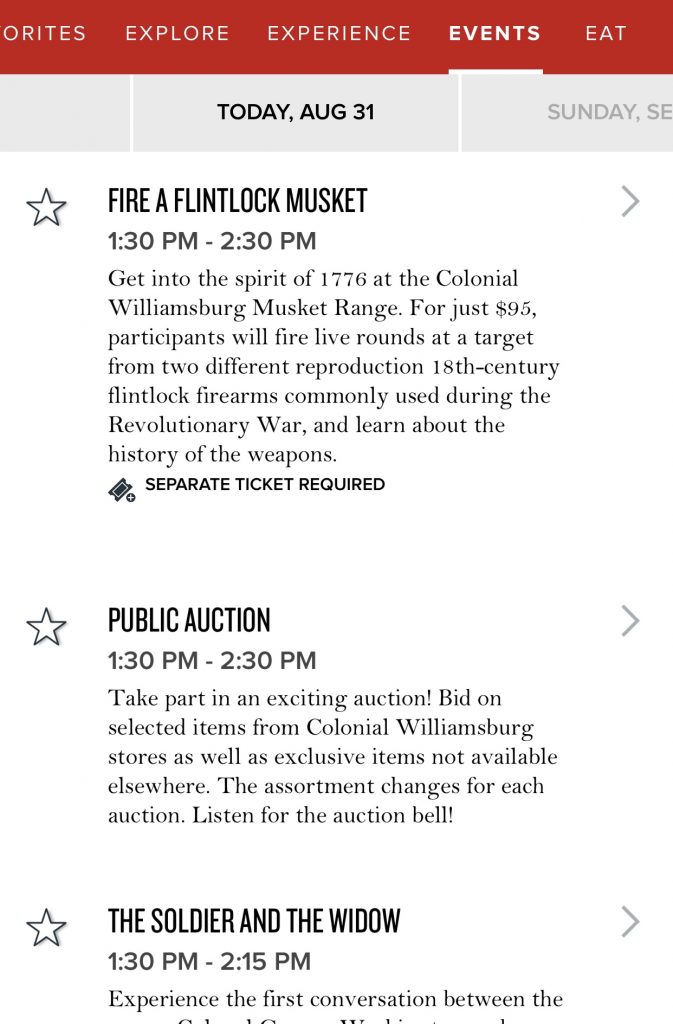 You can use the symbols below each event to determine if it's free to the public or if a Colonial Williamsburg ticket is required, and whether you need to register in advance.
Know where you can park for free.
During busy times, parking can be a little hard to come by in Colonial Williamsburg so it's good to know where to go beforehand. There is free parking at the Colonial Williamsburg Visitor Center and you can hop on the shuttle from there (see our next tip). There are several free parking lots with time limits in between Prince George Street and Francis St. West. P-2, P-4 are 2-hour free lots. P-3 and P-5 are 1-hour lots. To see a map with these locations, click here.
You can also park in the Prince George parking garage for $1 per hour with a maximum of $12 per day.
Ride the shuttle.
You can certainly walk everywhere in Colonial Williamsburg, but from the visitor center to the art museums, for example, is about a 20 minute walk. Another option is the shuttle, which is complimentary for Colonial Williamsburg ticket holders. The shuttles are available from 9 am to 10 pm and visit the stops at least every 15 minutes. Along with ticket holders, the shuttle is free for guests at official Colonial Williamsburg hotels and students of William & Mary College.
TIP: Want to ride the shuttle but not purchasing a Colonial Williamsburg ticket? You can buy an unlimited rider ticket for $5 per day at the Colonial Williamsburg Visitor Center or the Merchant Square Ticket Office.
Need more Virginia inspiration?
Check out these other posts to help you plan your trip to Virginia's Historic Triangle: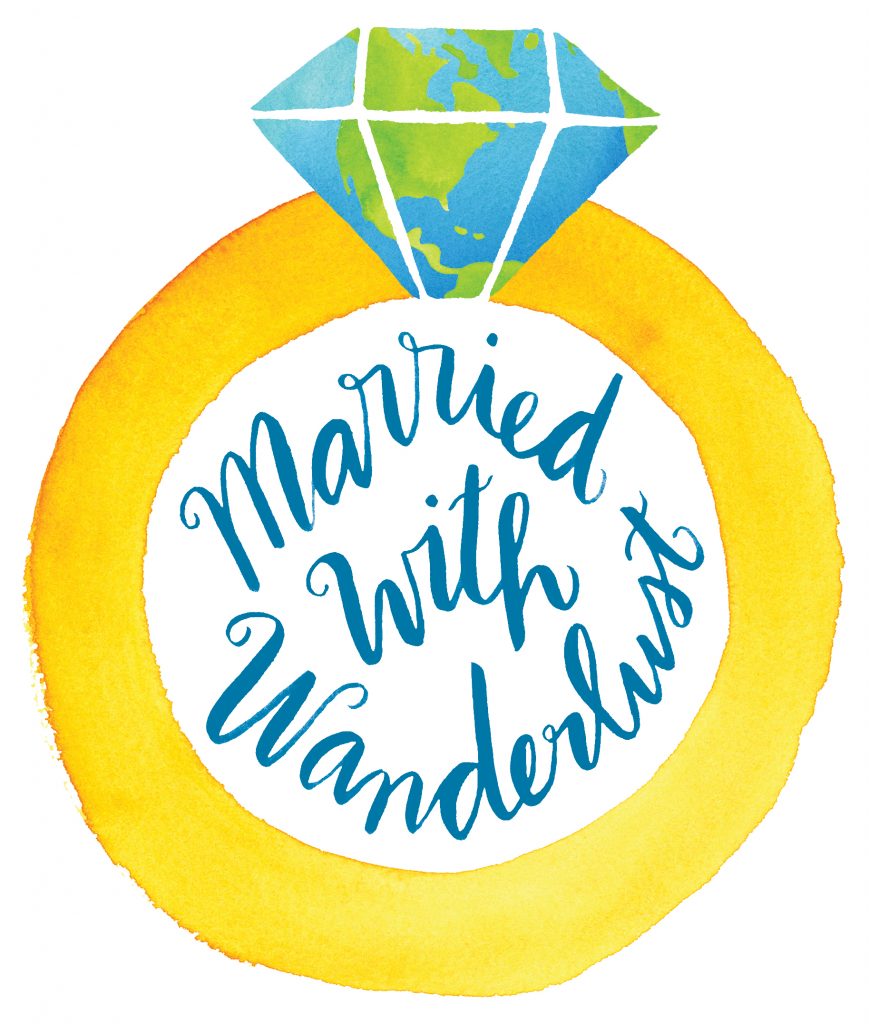 Enjoy our blog post? Sharing is caring!