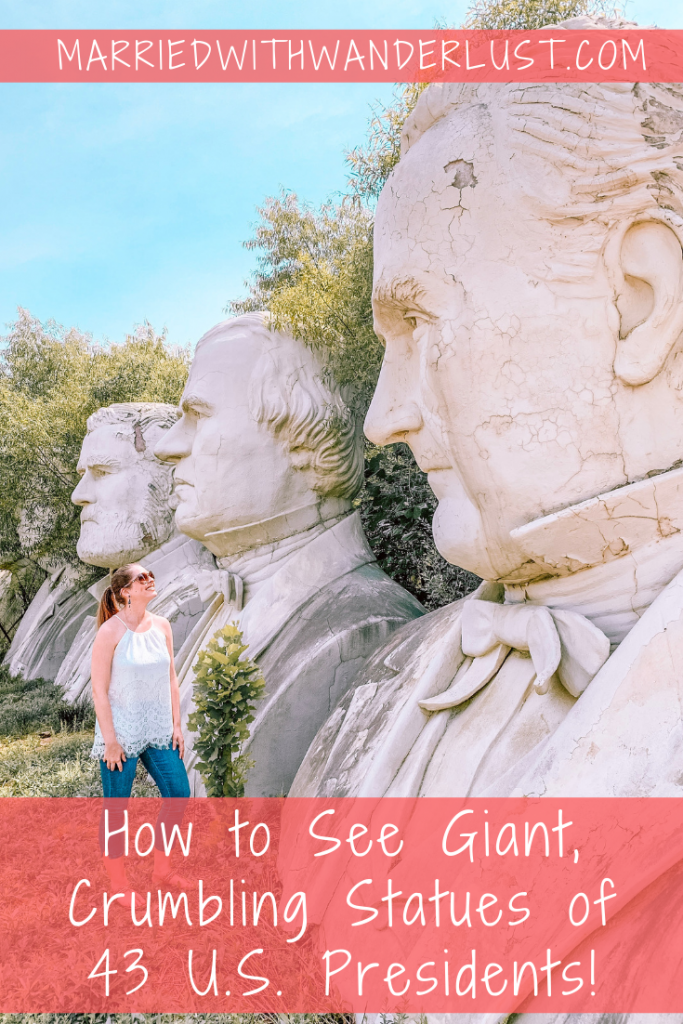 It could be a metaphor for the State of the Union, or maybe it's just the toll of time. Either way, these giant, crumbling statues of the first 43 U.S. Presidents will grab your attention and leave you quizzing yourself on the faces of our forefathers.
About the Presidents Head Statues:
The 20-foot tall statues are located on a private property in Croaker, Virginia, just a short drive from Williamsburg.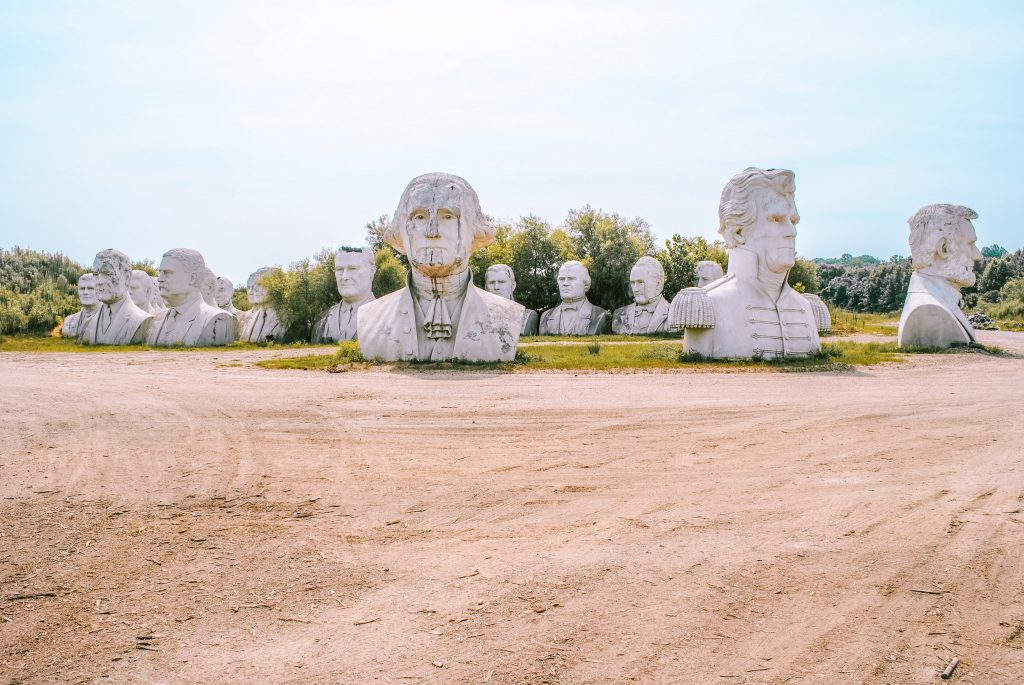 This summer may be your last chance to see the heads in their current state as the owners are in negotiations to sell the statues to an undisclosed buyer and location.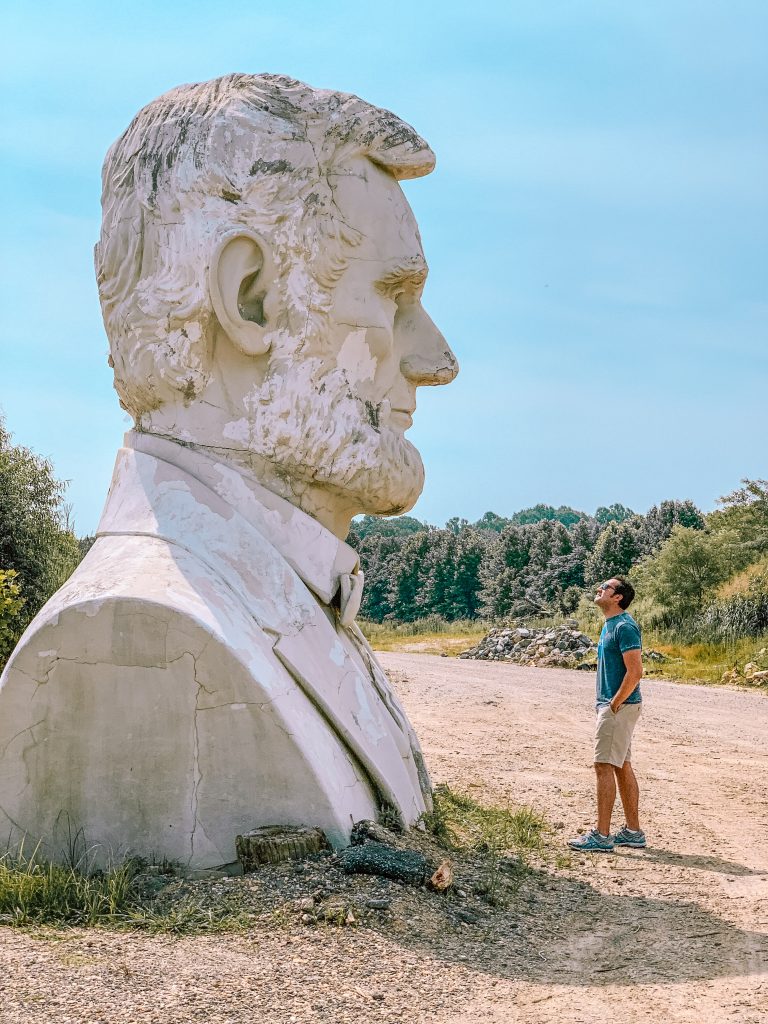 The busts are the remnants of what was once Presidents Park in Williamsburg, before it shut down in 2010. When the park closed, the presidential heads were in danger of being destroyed.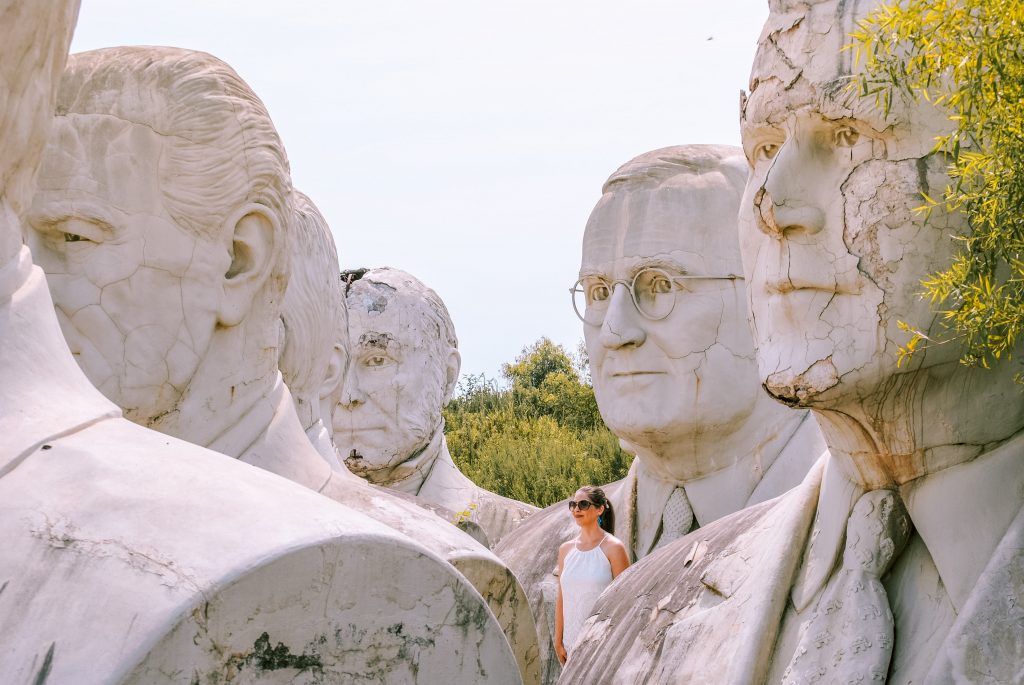 Howard Hankins, who originally helped build Presidents Park, stepped in to save the statues and brought them to his private industrial property.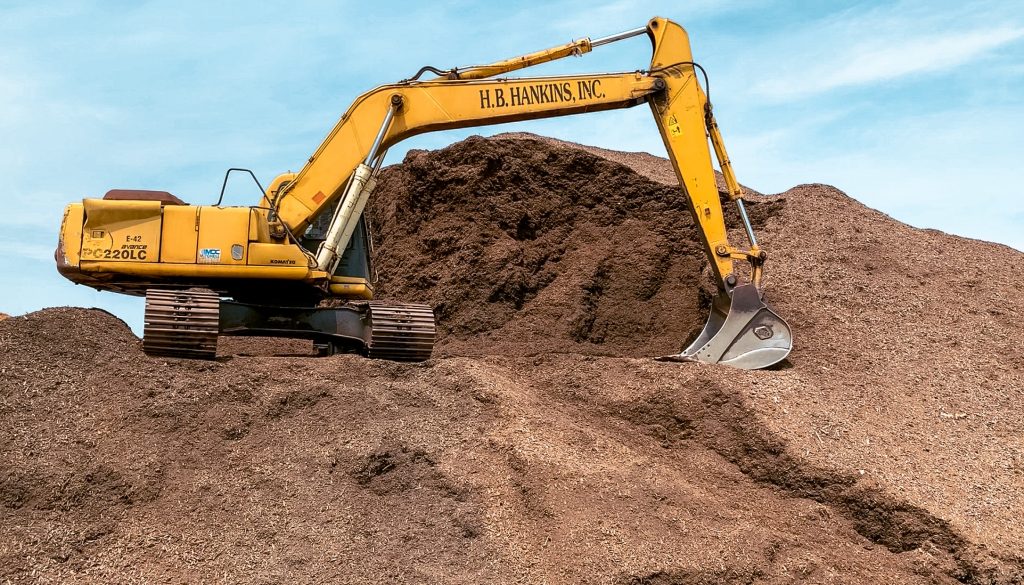 Since then, the relics have been sitting in decay with many becoming overgrown by trees and weeds.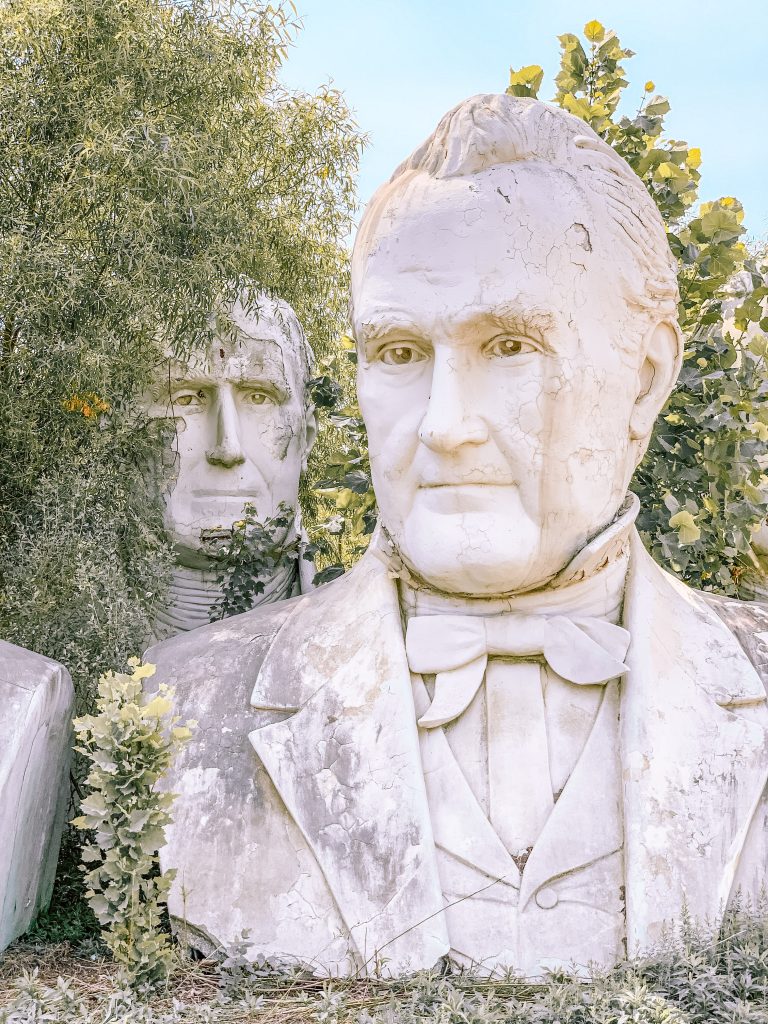 Bees have even made homes inside some of the nostrils and eye sockets!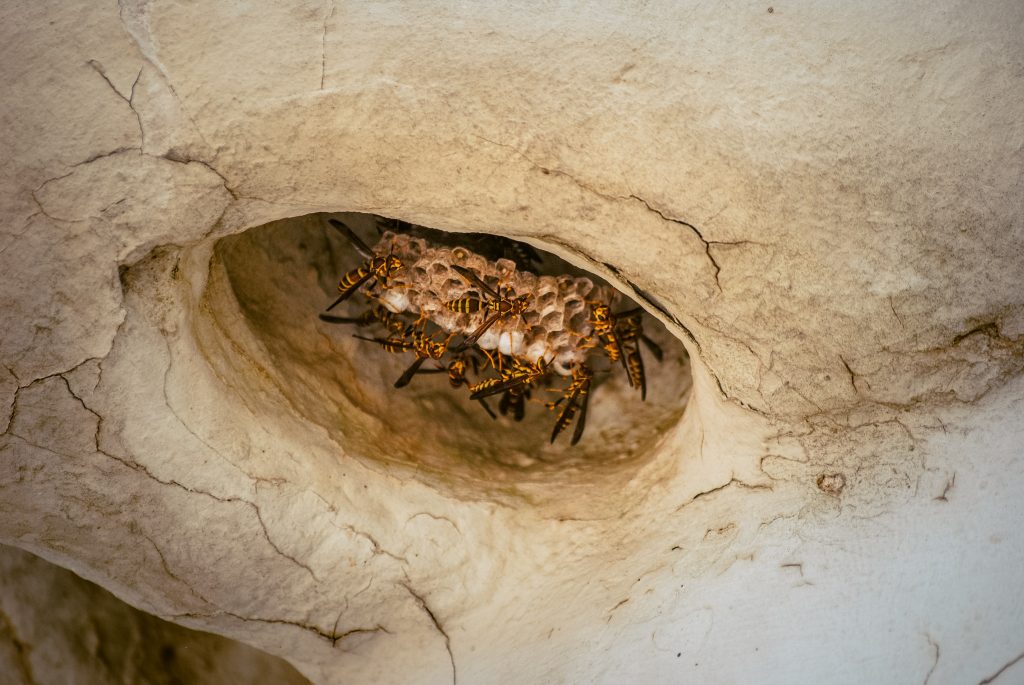 And President Reagan was even struck by lightning!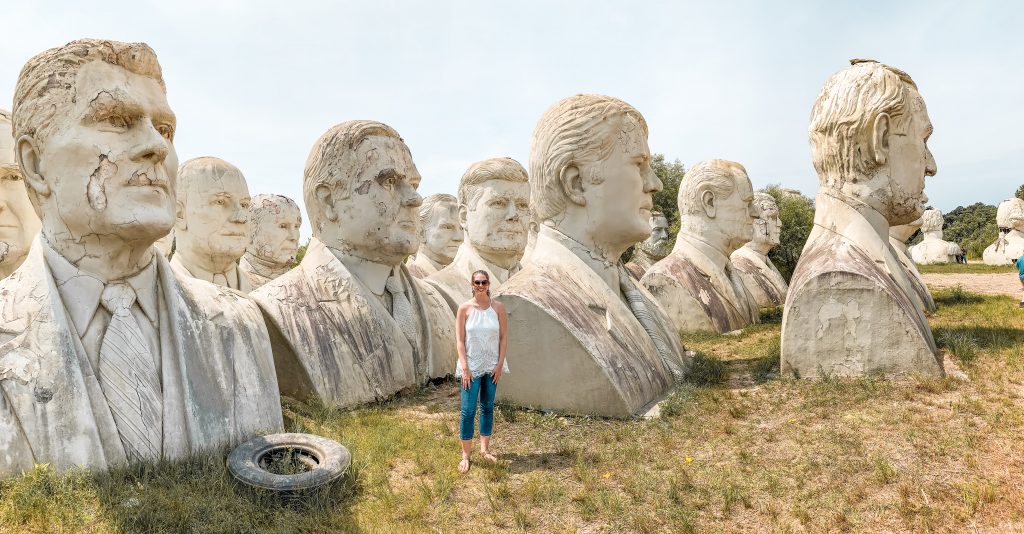 How to See the President Heads Statues:
This summer, Virginia historian John Plashal teamed up with the Hankins family to offer the public a chance to come face-to-face with the statues. The tours have become so popular and brought in visitors from such far distances, Plashal is now calling the site the "Easter Island of North America."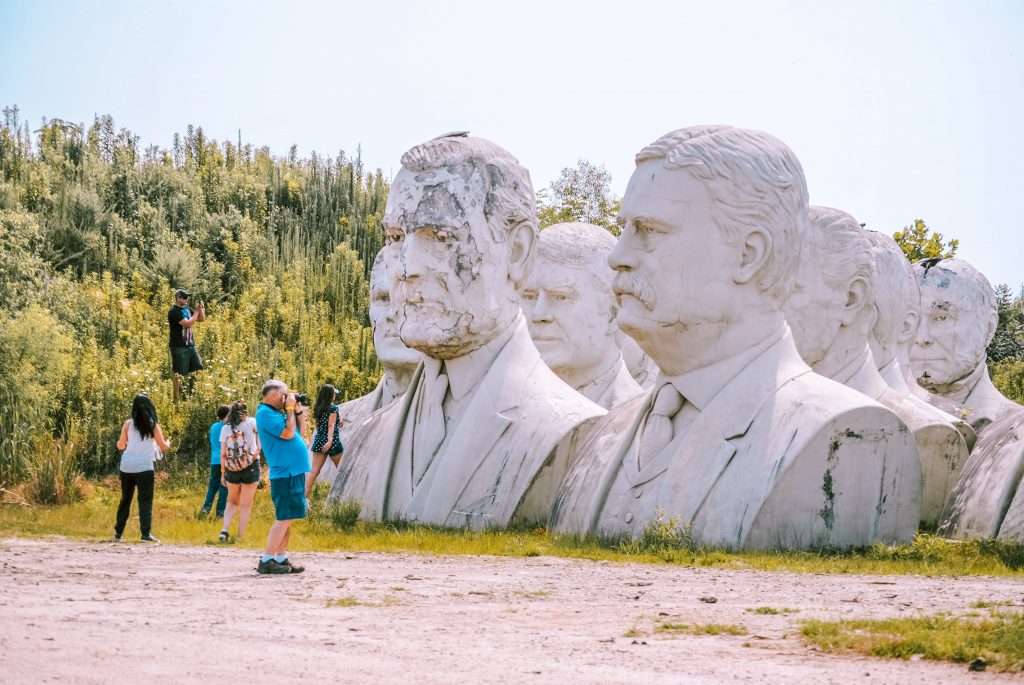 A few remaining scheduled tours are available through August. The options include walking tours, nighttime photography workshops, and more. You can visit Plashal's Facebook page for tickets.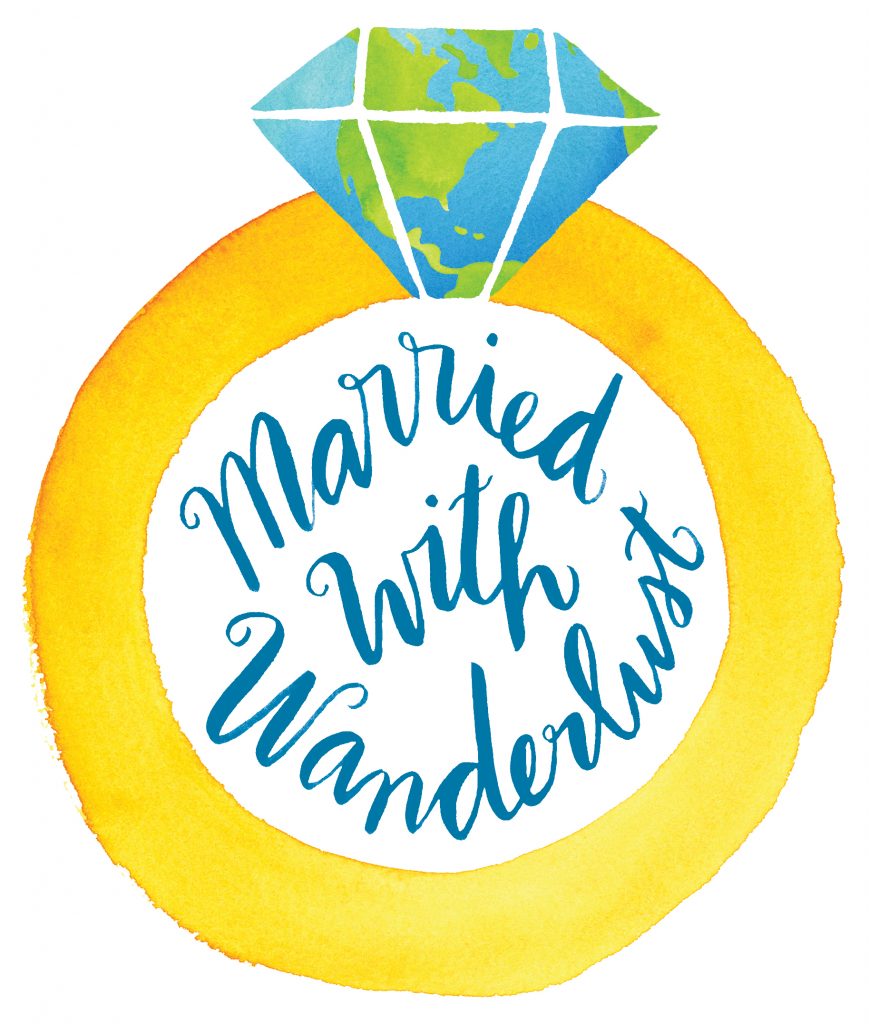 Enjoy our blog post? Sharing is caring!