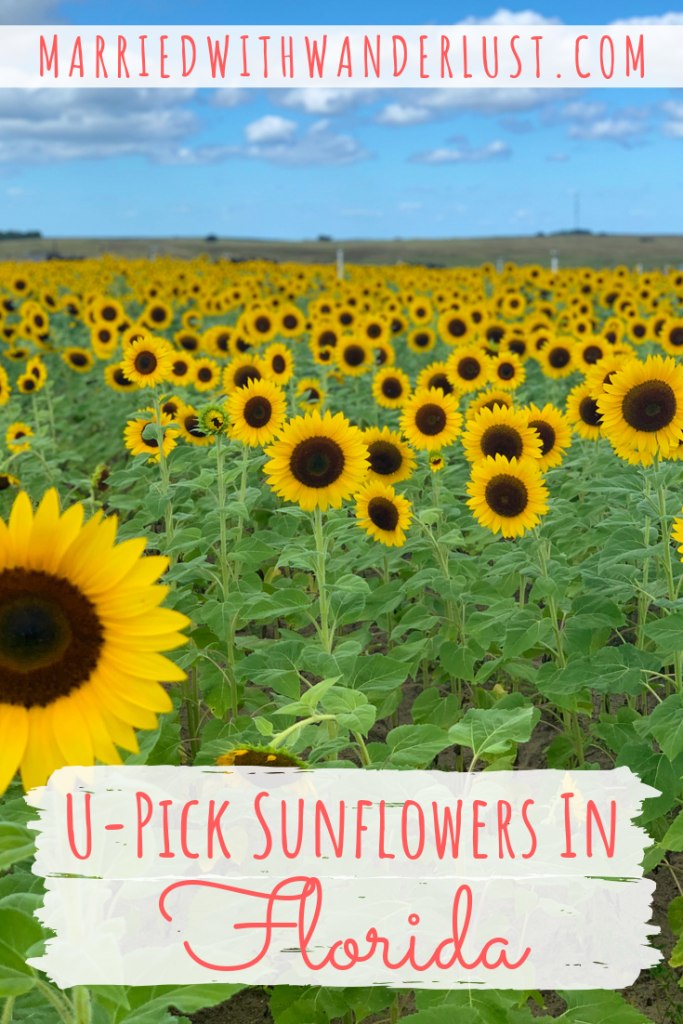 I've always loved sunflowers and wanted to visit a sunflower field for years. I even wanted to have our engagement photos taken in one (it didn't happen but a girl can dream). Turns out there's a beautiful field just a couple hours drive away and we finally got an opportunity to visit!
Southern Hill Farms in Clermont, Florida is a perfect spot for a day-trip if you're looking for a sunflower field in Florida. Plus, it's sure to brighten up your Instagram feed!
What to See & Do at Southern Hill Farms
If you love sunflowers, you won't want to miss a chance to visit Southern Hill Farms. The fields are open to the public twice a year (spring and fall) for u-pick and there's something to offer for the whole family. We visited with my grandparents during the annual Fall Festival which includes live music, food trucks, kiddie rides, a pumpkin patch, and u-pick sunflowers and zinnias.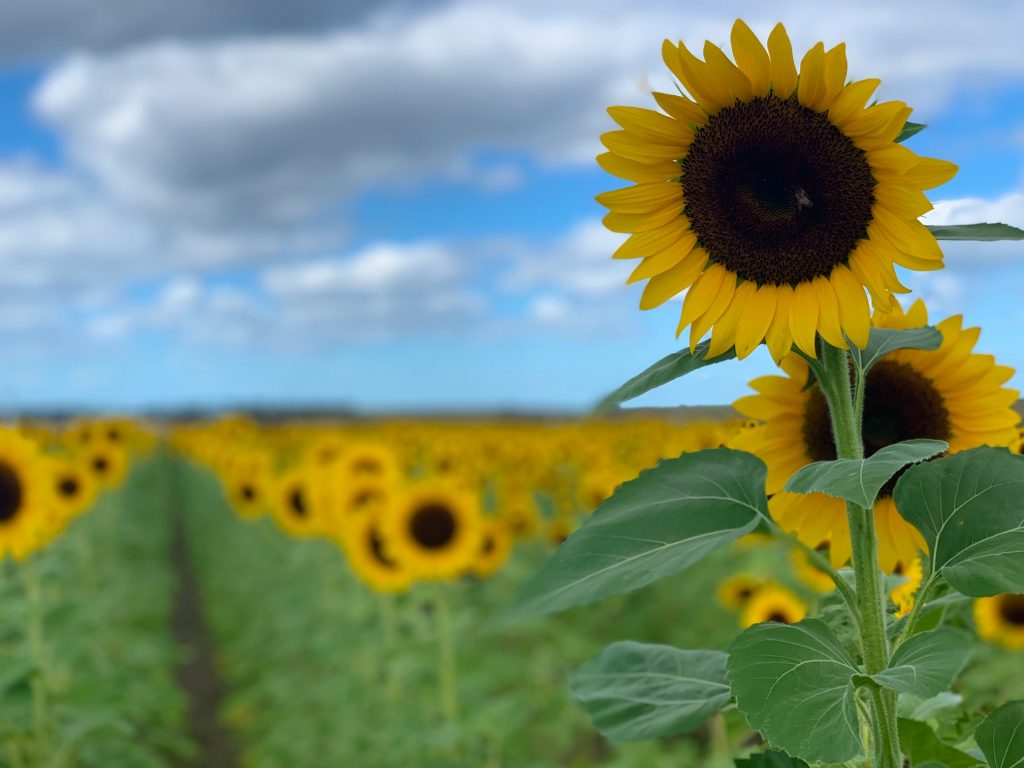 Here's a look at our favorite activities on the farm:
U-pick Sunflowers & Zinnias
The u-pick sunflowers are definitely the main event, but if you visit in spring you can also pick blueberries and peaches! The sunflowers are $2 per stem and you can check-out the scissors for cutting the flowers before you head into the field (free to rent).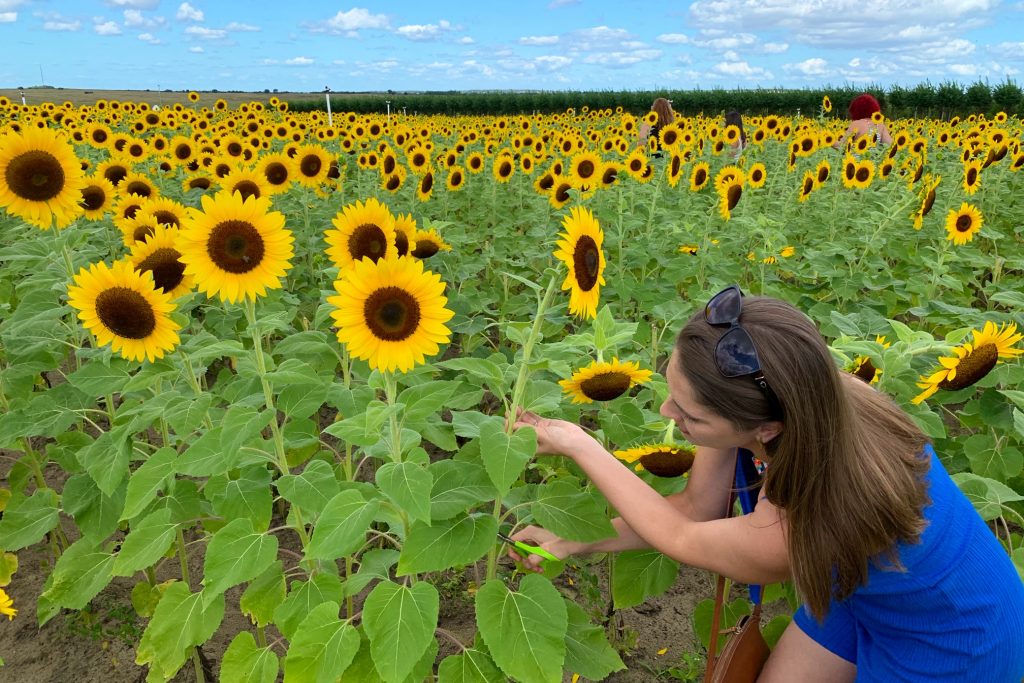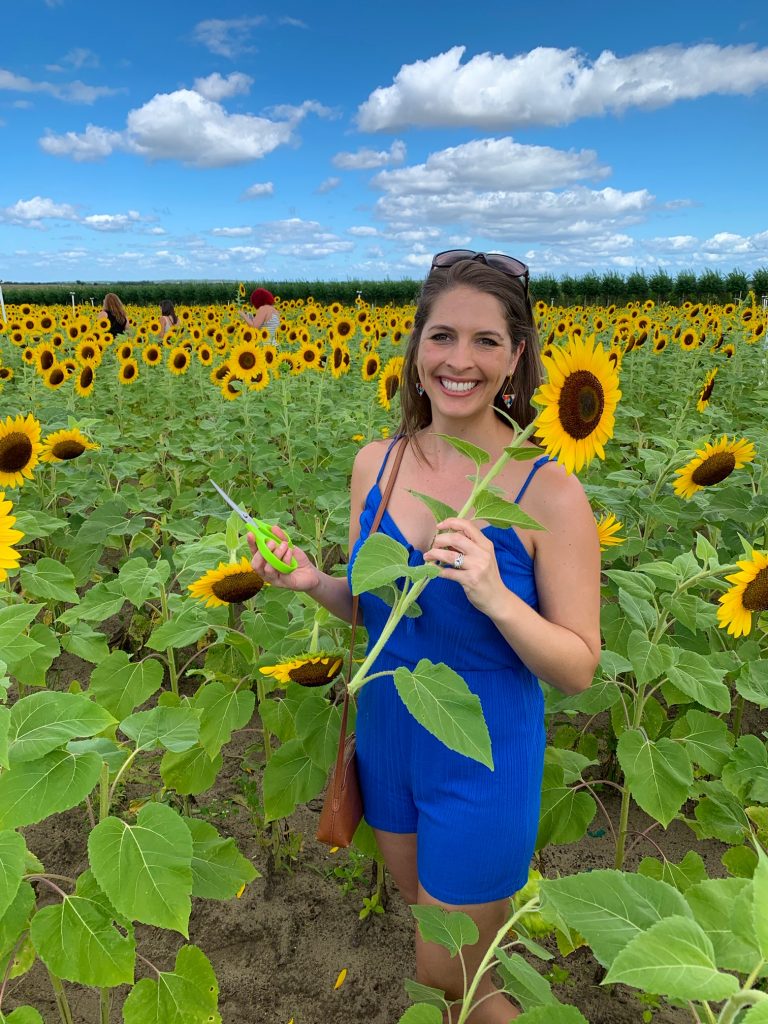 If you want to get photos without a lot of people in the background, we recommend you wander closer to the back of the field.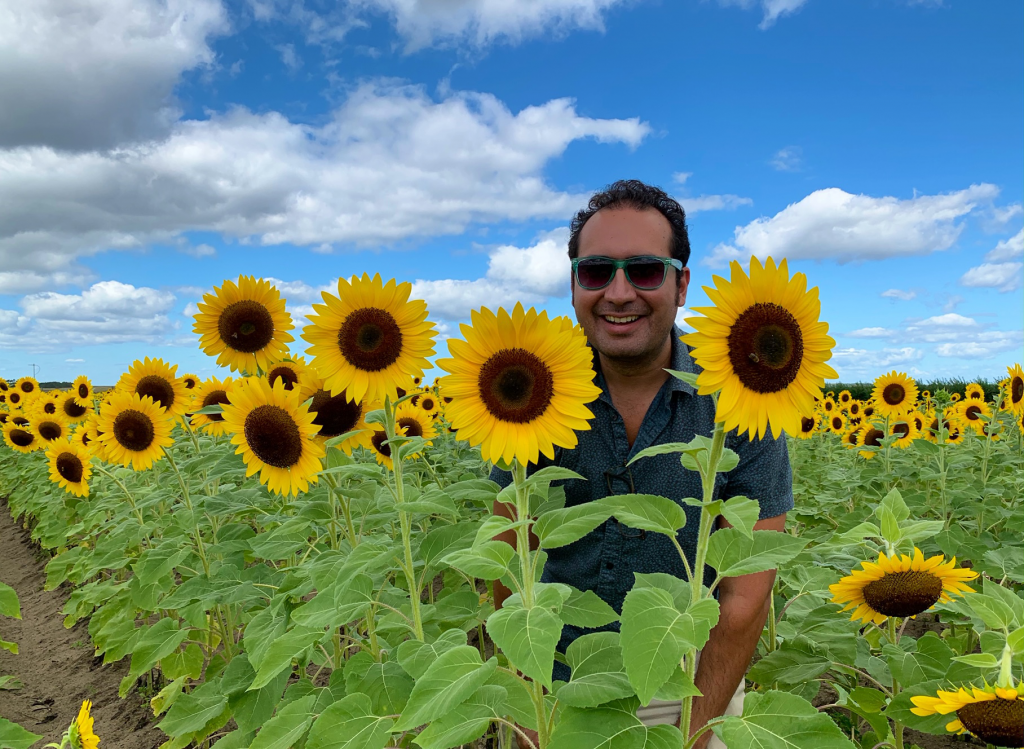 Once you're done in the sunflower field, you may want to pick a few zinnias to take home as well. The zinnia field is so colorful and cheerful!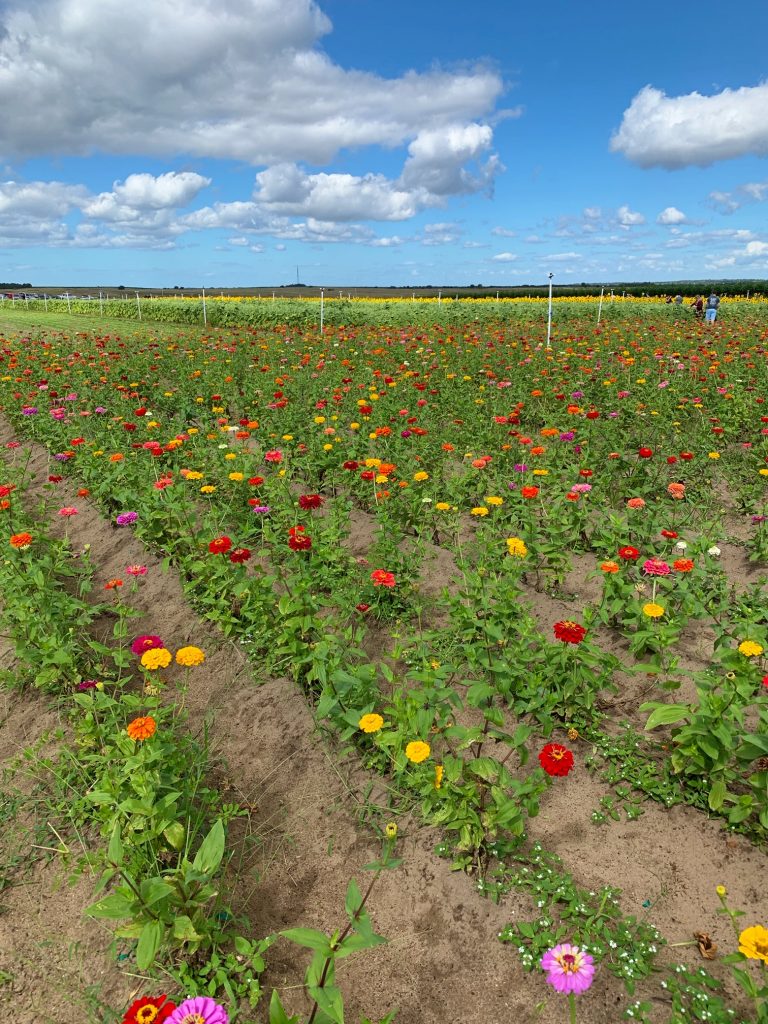 Food & Drink
There are lots of food and drink choices during the fall festival. We saw everything from BBQ, Mexican street corn (made with fresh corn from the farm), burgers, apple cider donuts, and even a Maryland crab cakes food truck!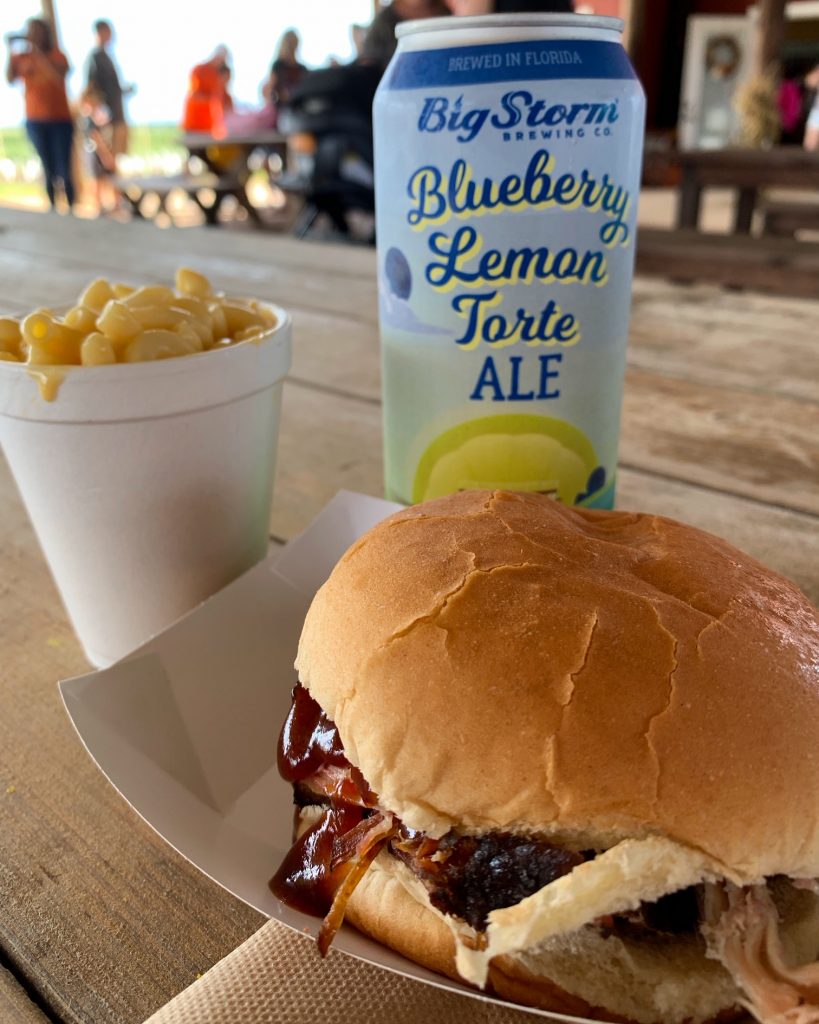 Take your beer with you while you wander the fields!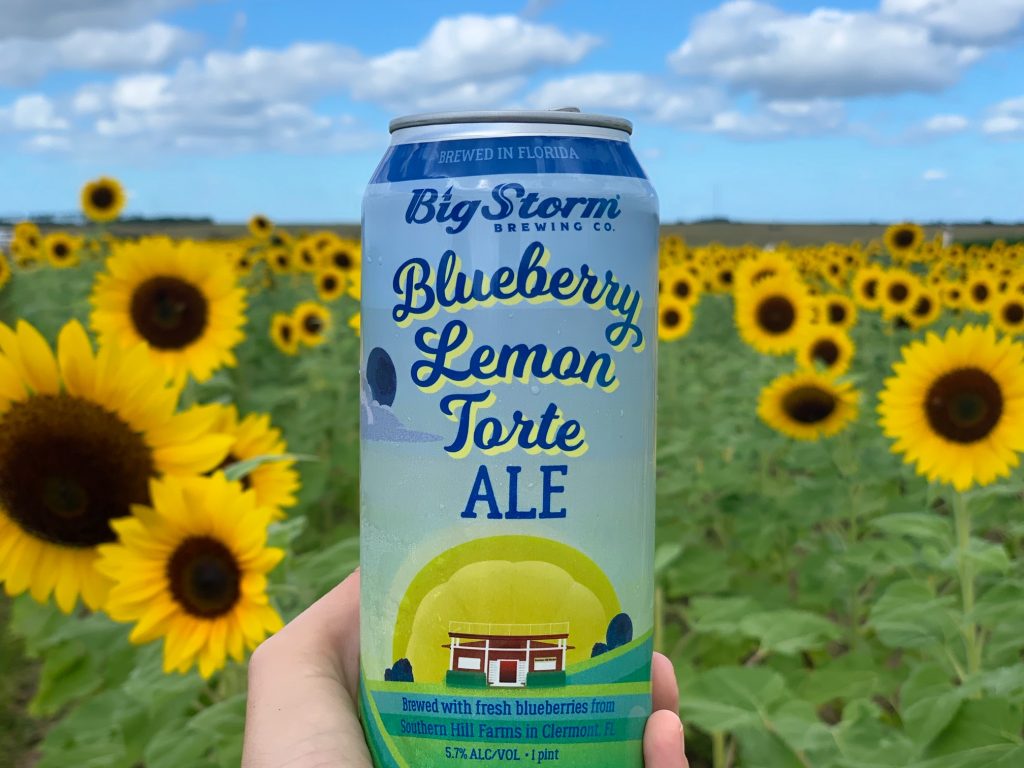 Family Photo Opps
Make sure you have your camera ready! There are many adorable photo opportunities for families scattered throughout the farm.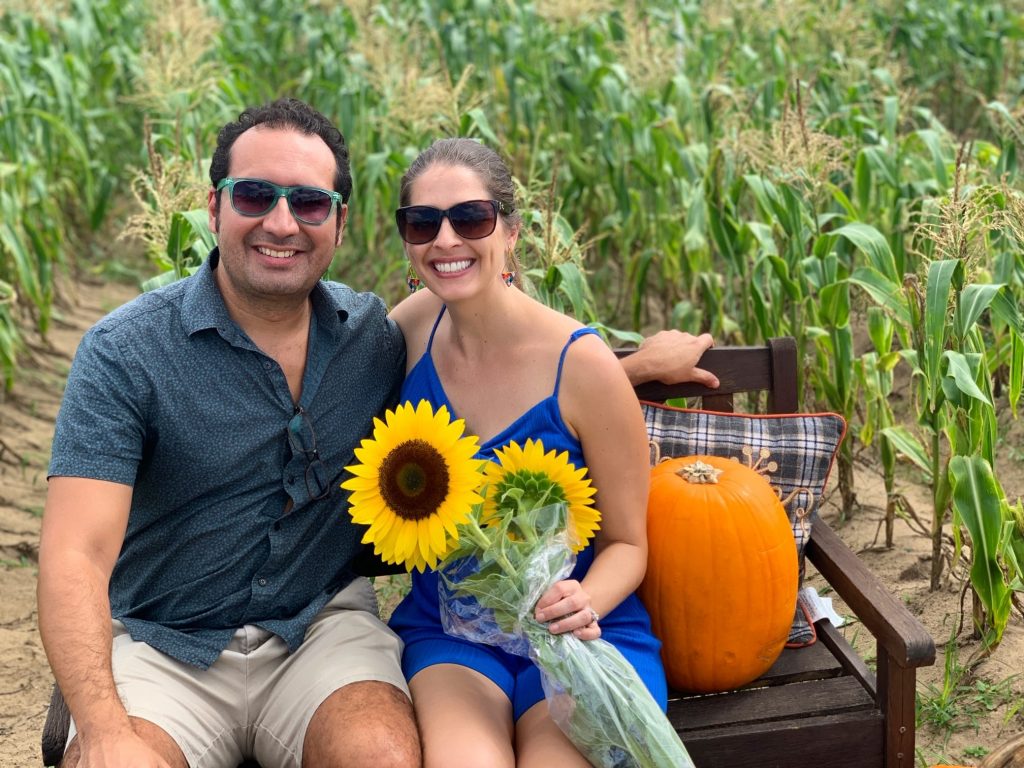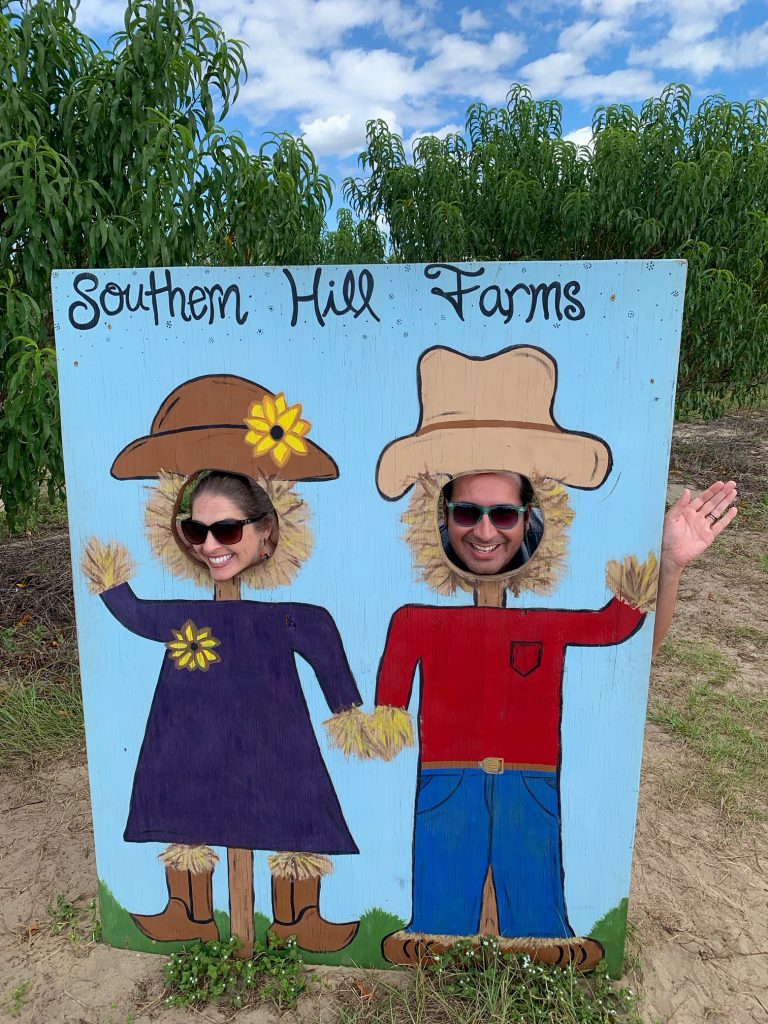 Getting Here:
Southern Hill Farms is located in Clermont, Florida (16651 Schofield Road). You can contact the farm at (407) 986-5806.
For the Fall Festival, admission was $20 per vehicle. You must pre-purchase your vehicle admission pass online and show it before parking. There is no per-person charge to visit the farm. During fall, the farm was open on Saturdays, Sundays, and Wednesdays. Wednesdays are $10 cheaper!
Need more Florida inspiration?
Check out these other posts to help you plan your visit to Florida!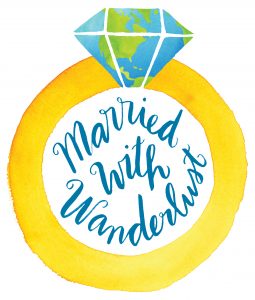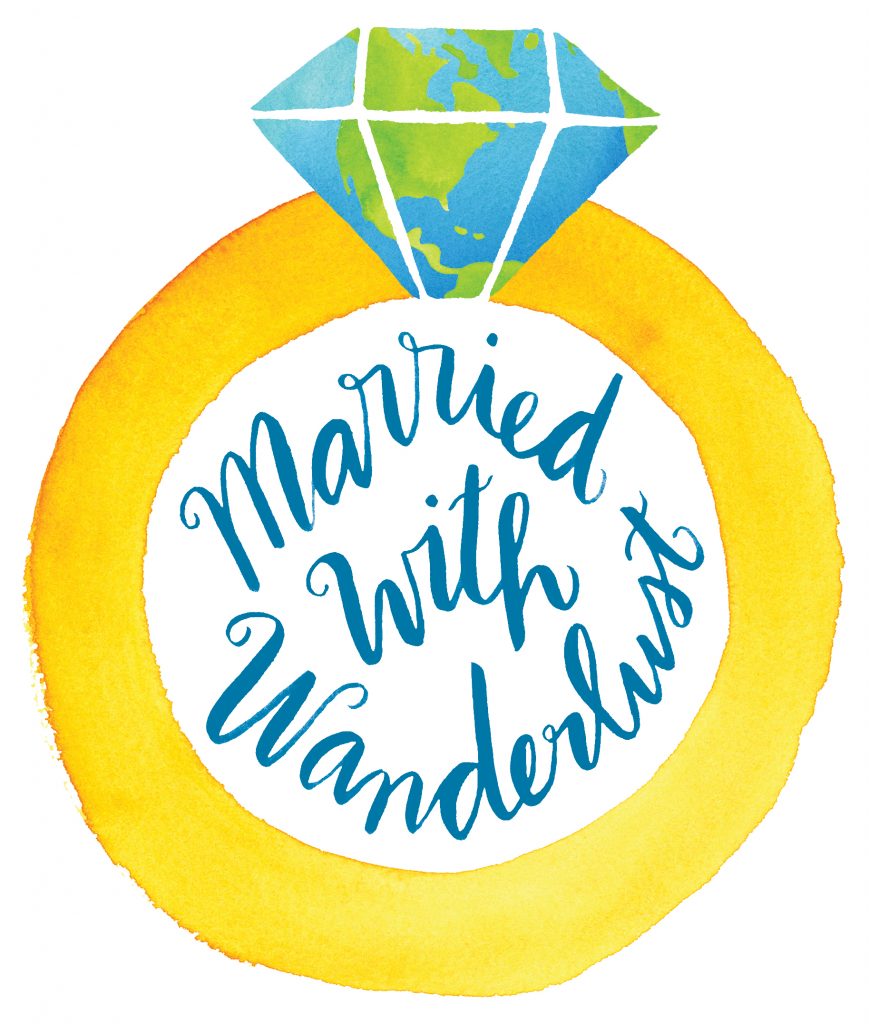 Enjoy our blog post? Sharing is caring!