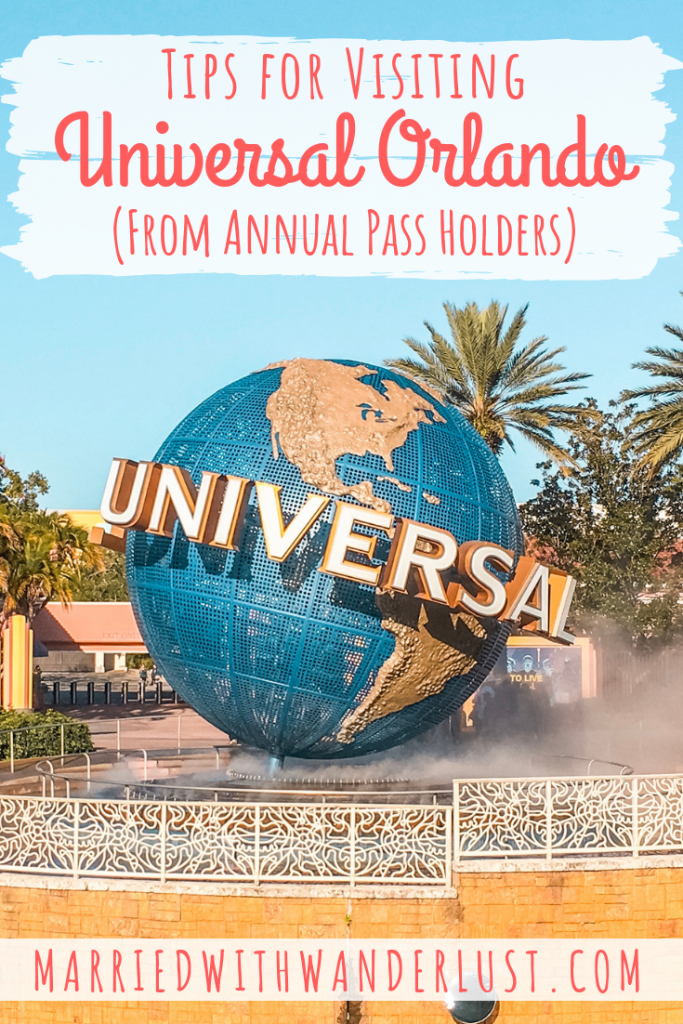 Whether you're a Harry Potter fanatic (like us) or you just love theme parks, Universal Orlando is as great as they come. The designers have done a phenomenal job of bringing all of the movies and shows to life. No detail was spared in the design.
The only thing that can be difficult (especially for first timers) is navigating the lines and maps to make sure you get the most bang for your buck! We hope these tips for visiting Universal will help you see and do the most you can, while avoiding rookie mistakes.
Top Tips for Visiting the Universal Orlando Theme Parks
Download the Universal Orlando app.
There are a variety of things you can do through the Universal app, but most importantly it is the best and easiest way to monitor the wait times at the rides. You can also set alerts for low wait times. The app also includes show times, restaurant hours, and allows you to set a parking reminder for your car.
Take advantage of Early Park Admission.
There are a couple ways to earn early admission into the parks and this is the best way to take advantage of a few rides before lines really start building up!
Annual passholders can get in one hour before the theme parks open. Sometimes the entry will only be through one of the park gates, so you can check the official website for details beforehand. All of the rides may not be open yet, but we've always seen plenty to chose from. Another way to get one-hour early access is by staying at an official Universal Orlando hotel.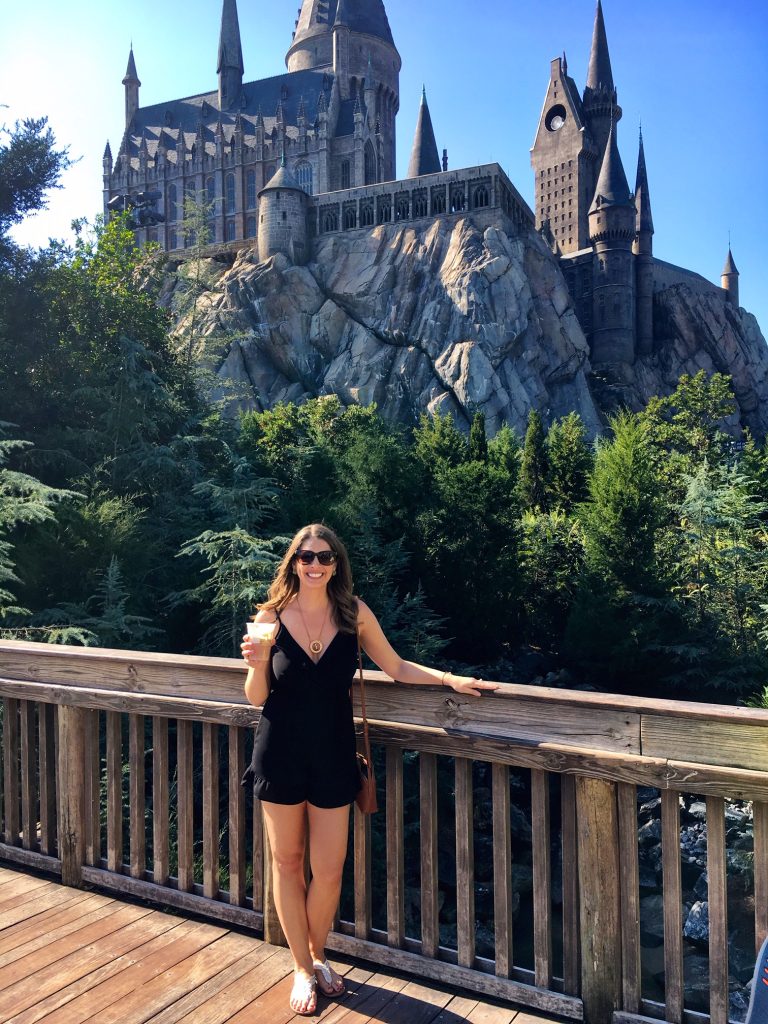 Pack light enough to use the free lockers.
Some of the rides such as The Mummy and Gringott's require that you store your items in a locker before getting in line. The good news is the lockers are free while you're riding, BUT don't get confused and accidentally select one of the paid lockers! We fell for this on our first visit to Universal… oops! The small lockers are free, but the larger lockers (meant for people with backpacks and a lot more items) cost money.
Start and end your day in the Harry Potter sections.
The Wizarding World of Harry Potter areas are the busiest spots at Universal even first thing in the morning. However, in our experience, starting and ending your day here seems to almost guarantee that the wait times are shorter than they would be in the middle of the day. The crowds are also a little lower at those times making for easier photo taking and quicker service at restaurants and bars.
Another bonus to ending your day at Islands of Adventure: you can catch the Nighttime Lights at Hogwarts Castle.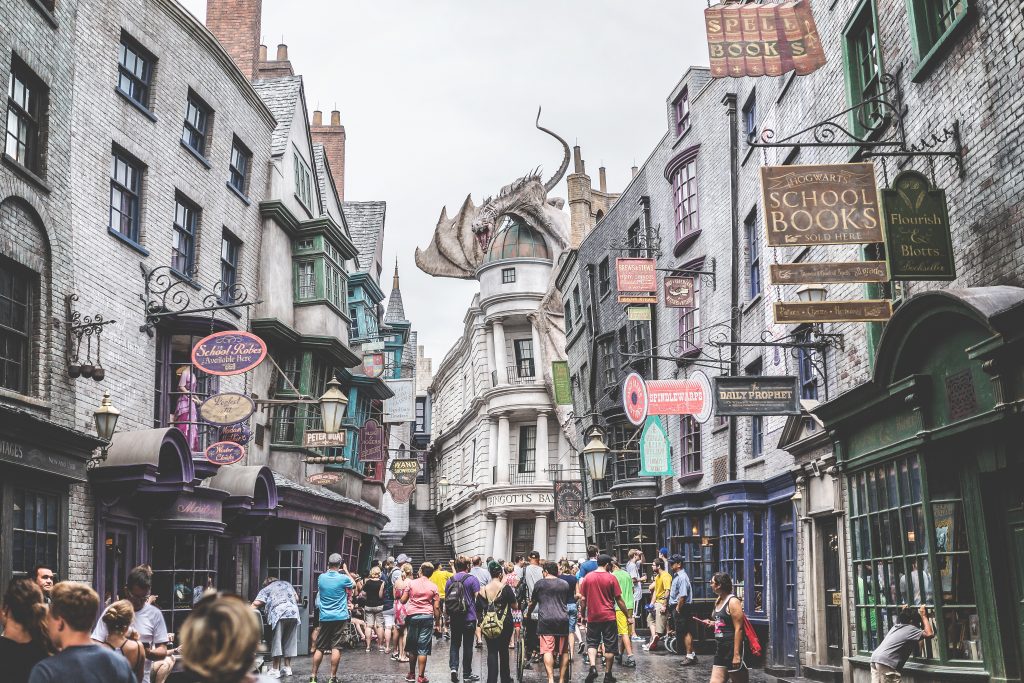 Ride the Hogwarts Express both ways.
The Hogwarts Express is a great way to travel between Universal Studios and Islands of Adventure but it's also an interactive ride. If you're an HP fan, you'll definitely love the experience of being on the train and riding alongside your favorite characters. The best part: the train ride is different depending on which direction you're going!
BONUS: We swear the train station at King's Cross has the best air conditioning in the parks! If you're tired out from the Florida sun, get in line for the train and cool off!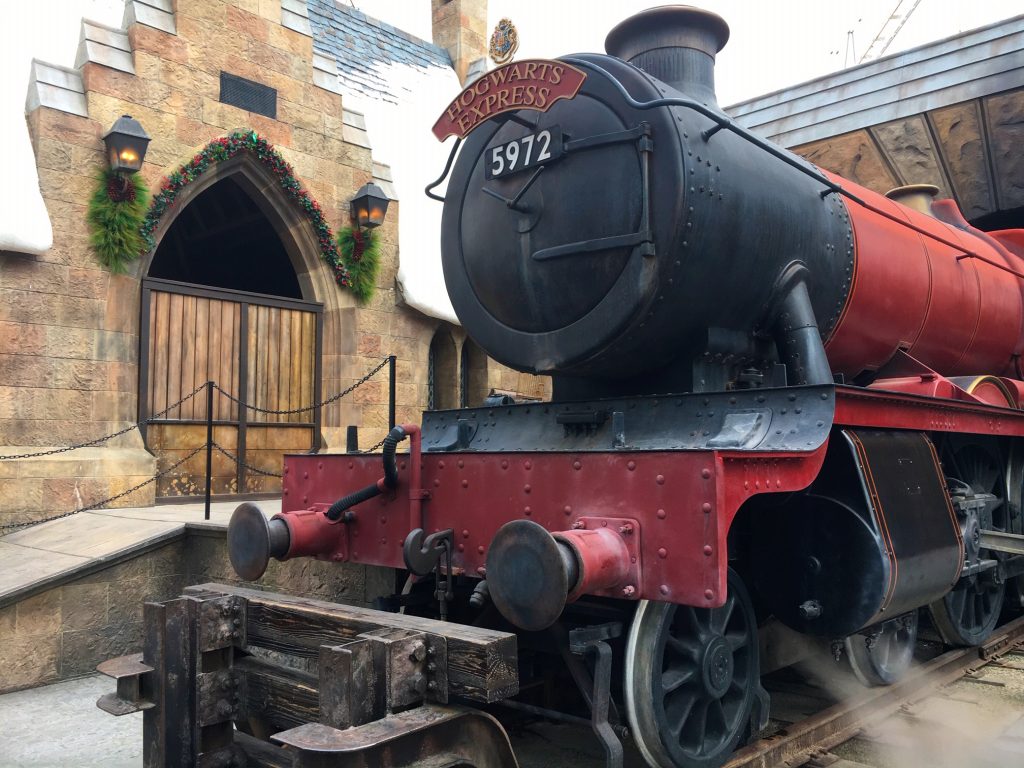 Consider purchasing an Express Pass.
If you're an annual passholder, obviously you don't have to rush and ride all of the rides in one day. However, if you're visiting Orlando from out of town and trying to tackle the parks, the Express Pass will be your saving grace. It is obviously an additional cost, but it will save you so much time!
The prices range from around $70-90 depending if you want to skip the lines an unlimited number of times or just once per ride. The pass is cheaper at Volcano Bay. Didn't purchase the Express Pass with your initial ticket but change your mind? There are spots inside the park where you can buy one.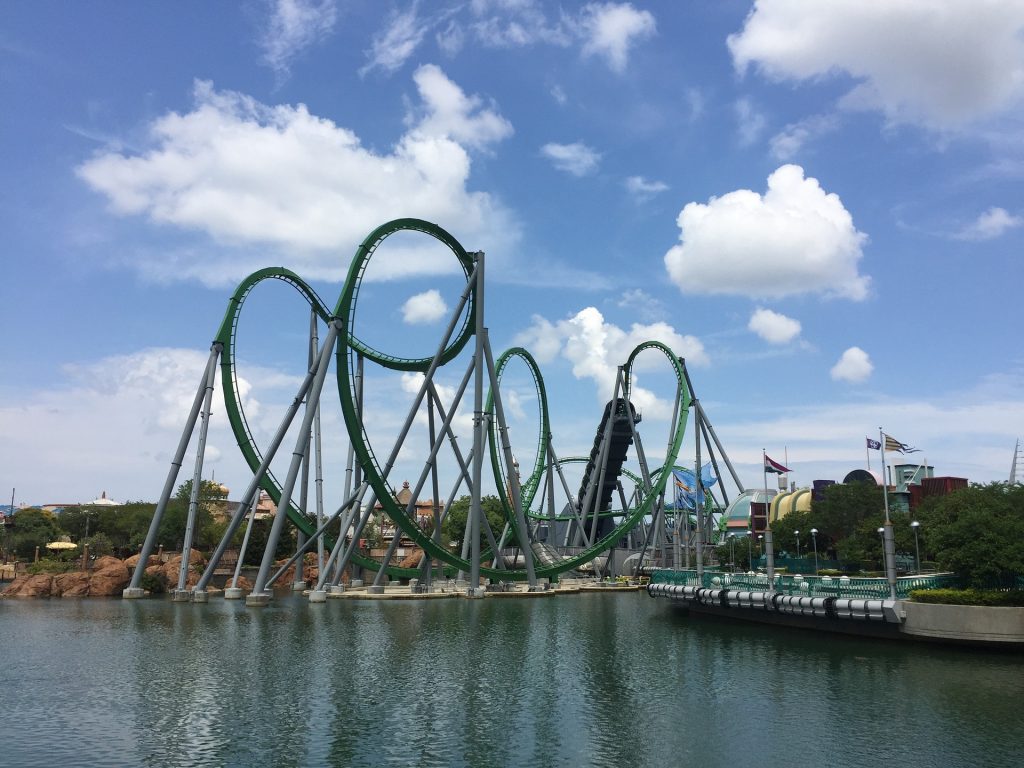 Get through the lines quicker by riding "single."
Many of the rides offer a "single riders" line. If you want to get through a line quickly, simply hop in this line and you'll whiz by the guests that are riding together in groups. When you get close to the front, you'll get paired, for example, with a party of 3 where there are 4 seats in the row. Obviously, this only works if you don't mind sitting next to strangers and not getting to experience the ride with those in your party.
Keep your annual pass with your credit card.
This tip is obviously just for Universal Orlando annual passholders, but it's one we learned from experience! When we first got our passes, we would constantly forget about the 10% discount (15% with a Premier-level pass) when checking out at restaurants and shops.
The clerks rarely ask if you're a passholder or remind you, so now we always keep our pass right next to our credit card so that we can't forget.
The annual pass food discount is not valid everywhere in the parks.
Speaking of the discount for annual pass holders… here's a surprise we learned on our first day with the pass. The discount is only valid in restaurants and bars, not at the kiosks or carts. Our first stop after purchasing the annual pass was the oh-so-enticing butterbeer cart in Hogsmeade. After ordering, we learned that discounts don't apply at these stands. Oh well, at least the drink was delicious!
Also note: the drink/food discount is also not available on alcoholic drinks.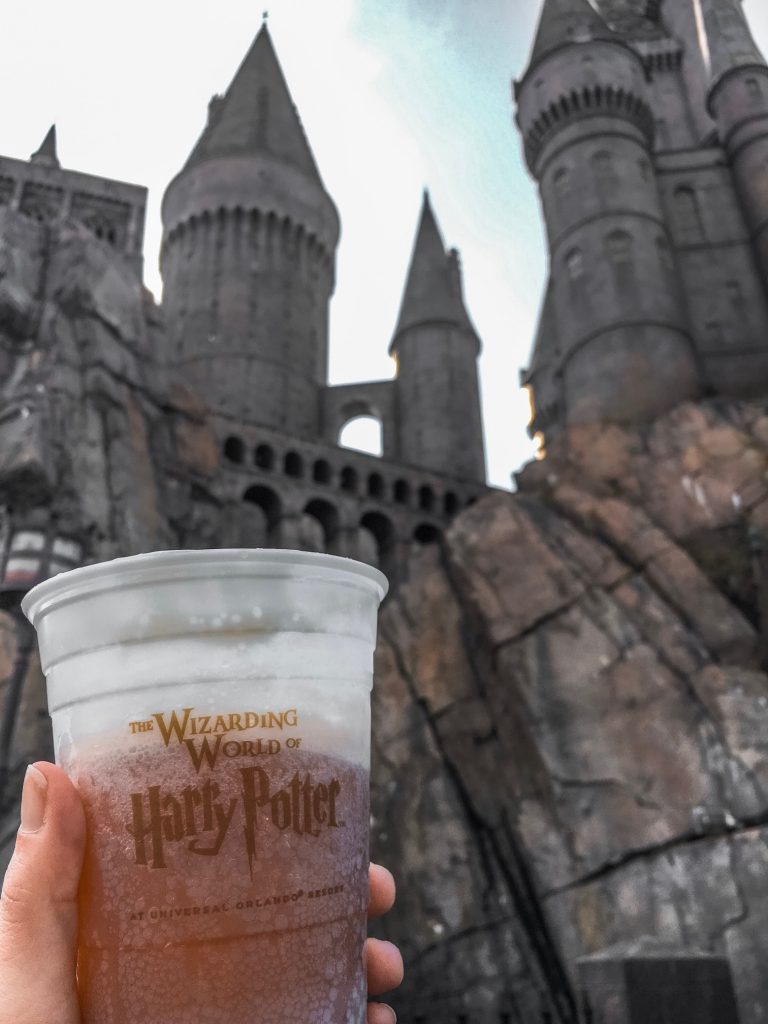 Have your purchases delivered to your hotel room (or pick them up when you leave).
If you're planning to shop at Universal, you don't have to worry about hauling your packages around all day while you're trying to ride the rides. Visitors have two options.
You can pick up your items near the exit of the park where you left them. Tell the cashier you'd like the pick-up service when checking out and they'll take care of it for you. The items are available 3 hours after you've dropped them off.
If you're staying at a Universal property, you can have your packages delivered right to your hotel!
You can learn more about this service here.
Need more Universal Orlando inspiration?
Check out these other blog posts to help plan your trip: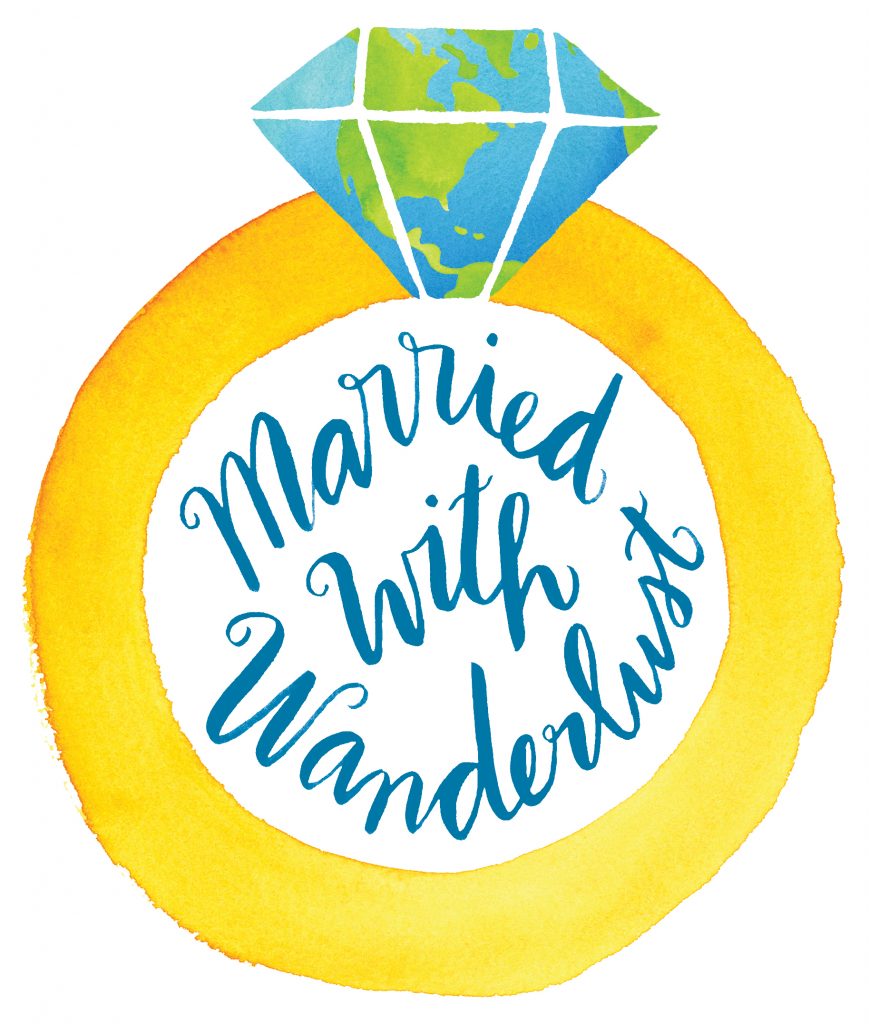 Enjoy our blog post? Pin it to share with others!