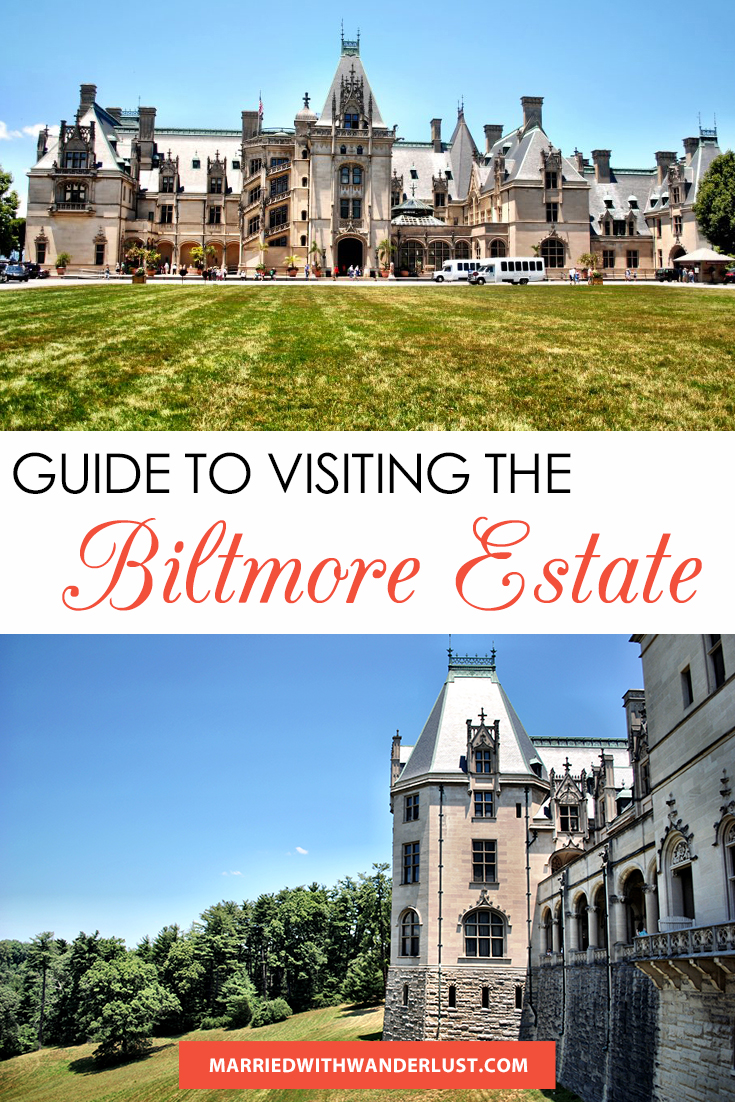 You can't spend time in Asheville, North Carolina without visiting the Biltmore Estate. WC and I were actually on vacation with my grandparents in the nearby Blue Ridge Mountains when we decided to drive over and check it out.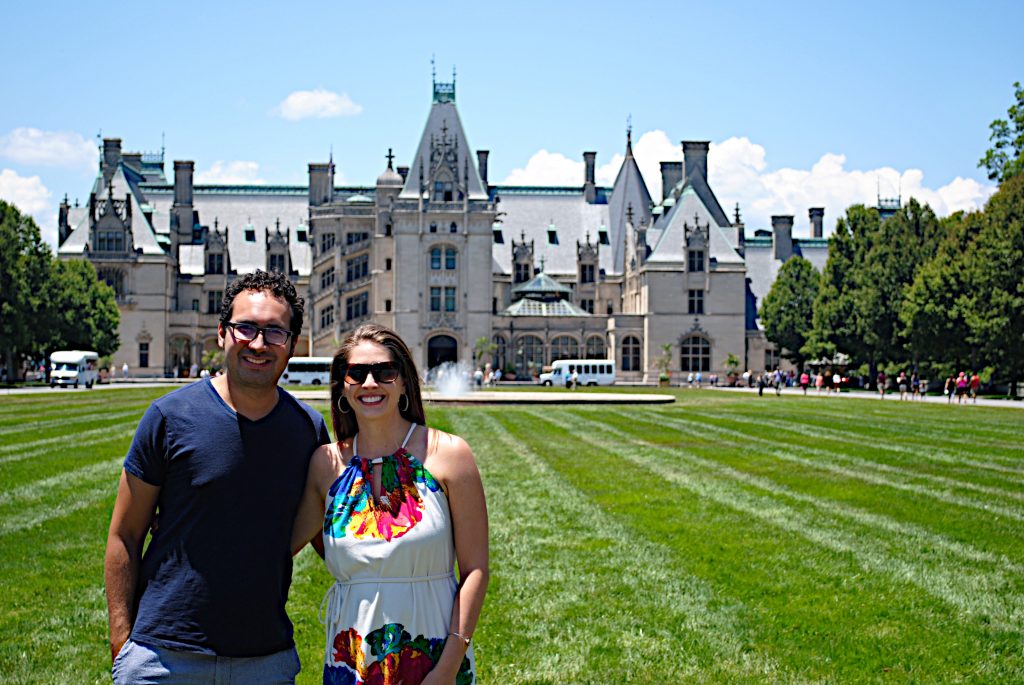 What to Expect at the Biltmore Estate
It is crowded and isn't cheap, but is fun to check off the 'bucket list.'
TIP: Daytime admission at peak times is $75 for adults. If you know for sure that you are going to visit, buy your tickets online. If you purchase at least 7 days in advance, you can save $10 per ticket for a daytime visit. Purchasing 1 – 6 days in advance, will save you $5 per daytime admission. Military, seniors and children also qualify for a discount.
I think it's worth dividing the visit into a few different parts: the house, the gift shop/restaurants, the gardens, and the winery.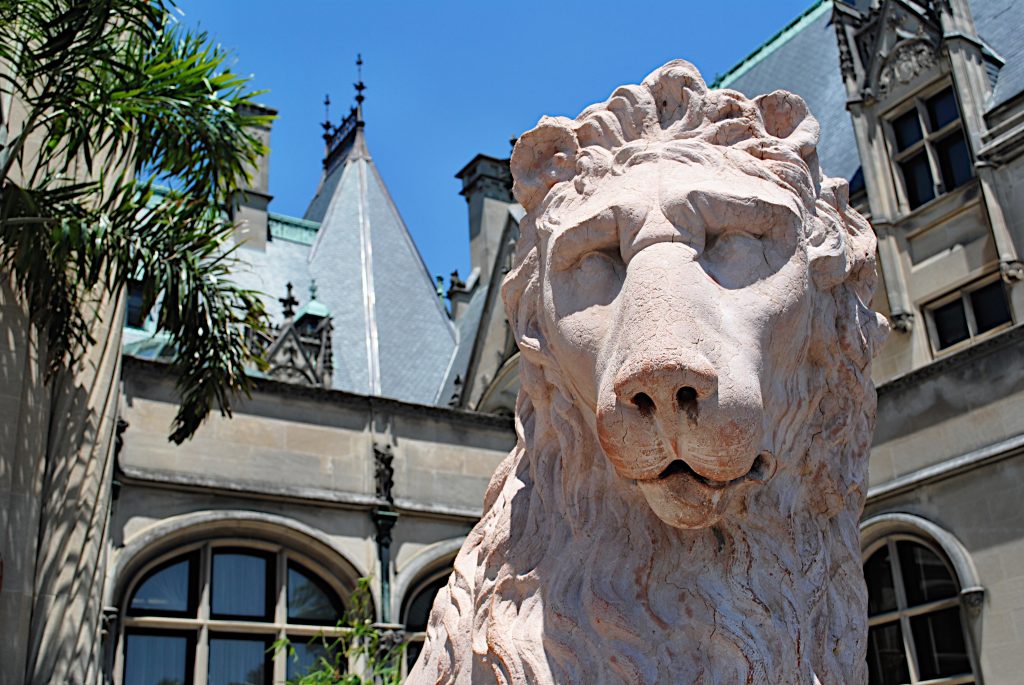 The Mansion
When you arrive, you're escorted into the house for a self-guided tour. You're able to peruse at your own pace from room to room. Keep in mind, Biltmore House has 250 rooms and not all of them are open to the public. They have the tour set up so that many areas of the house are not accessible.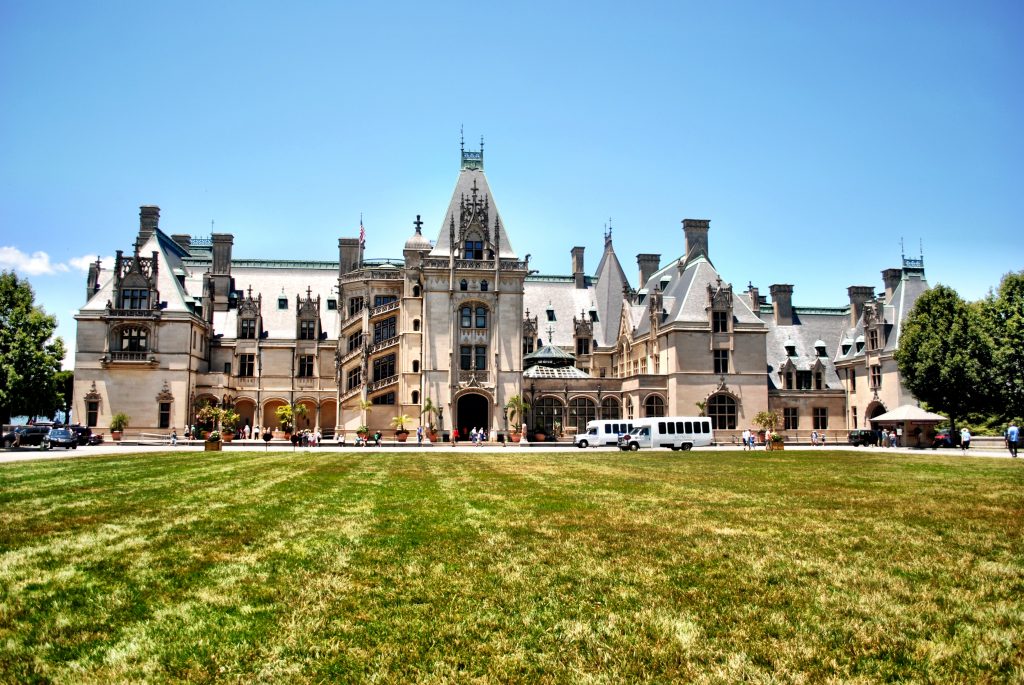 You will be able to wander three floors and the basement. You'll see many bedrooms, including George Vanderbilt's room, a billiard room, the kitchen, a bowling alley, the gymnasium, the swimming pool (no longer filled with water), the unique Halloween room, and more. Plan to spend at least an hour and a half walking through the home.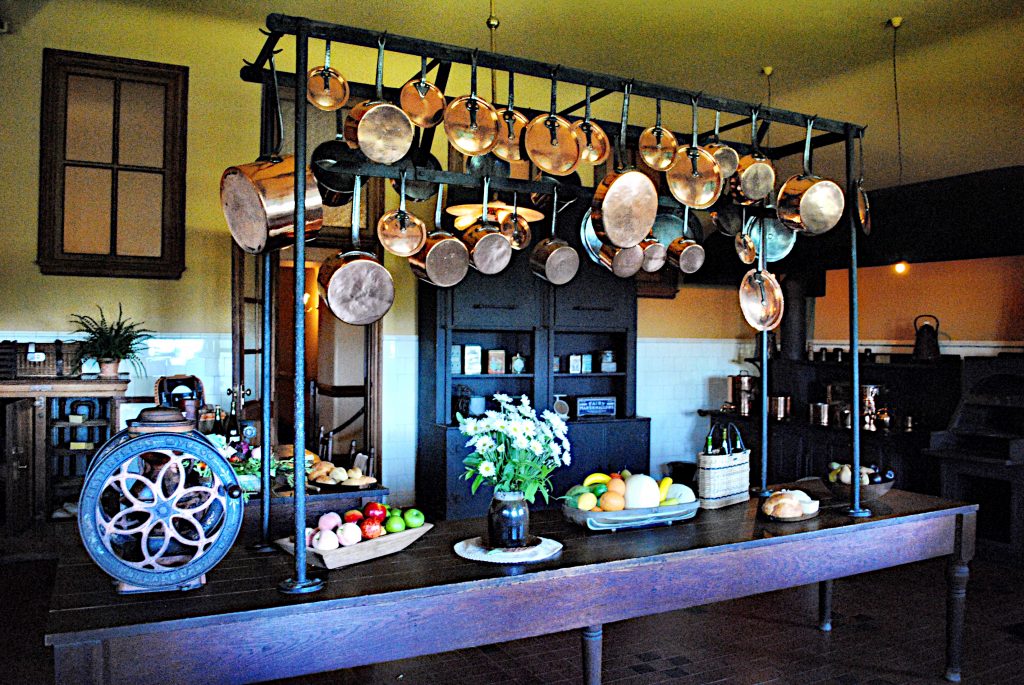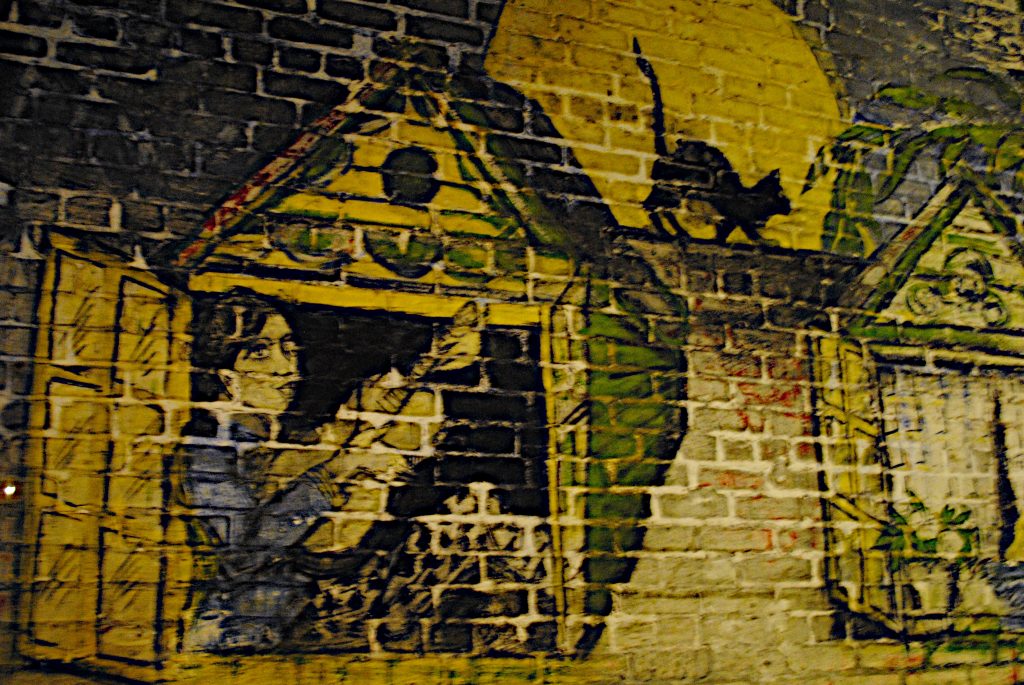 If you want to learn more than the information provided on signs throughout the house, I would recommend the audio guide which is available for an additional $10.95. You can also pay extra for a specialty tour with a guide.
Gift Shops/Restaurants
There are several restaurants to choose from at the Biltmore House and by the time we finished walking through the home, we were pretty hungry! We had lunch at the Stable Cafe, a casual dining restaurant. Expect touristy prices, but the food was good. Other restaurants include The Bake Shop, The Conservatory Cafe, the Courtyard Market, and an Ice Cream Parlor.
There are also several gift shops (of course!). Along with a main gift shop, there are also some themed-stores including a Christmas shop, a toy shop, a book shop, and garden store.
Gardens
This may have actually been my favorite part. There are hundreds of thousands of flowers spread out across acres of land. WC and I spent a lot of time walking the trails and roaming the gardens.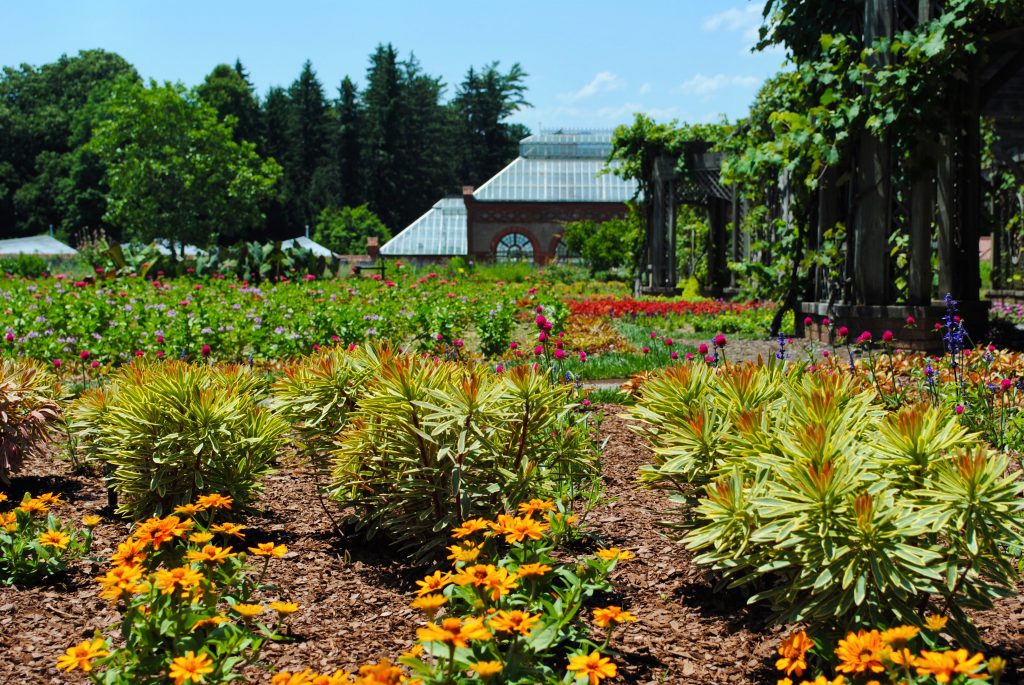 We loved the rose garden which has hundreds of varieties of roses and also really enjoyed the Conservatory.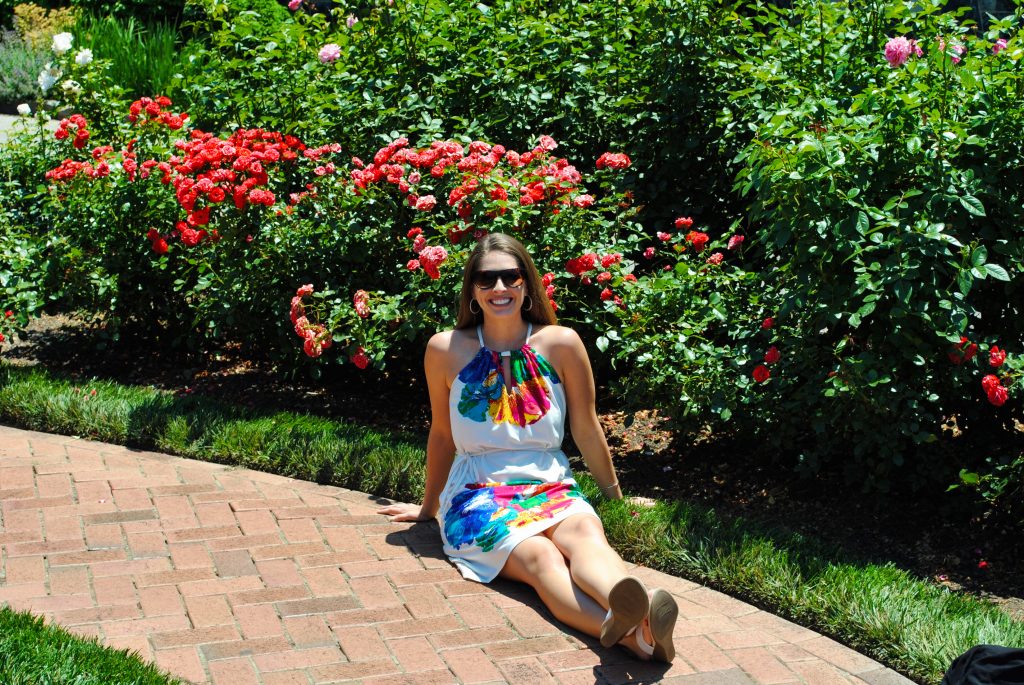 Expect to walk a lot if you want to see a lot of the gardens. My grandparents stayed behind for this portion, because it was a little too much for them. The koi pond is also very beautiful and a great photo op.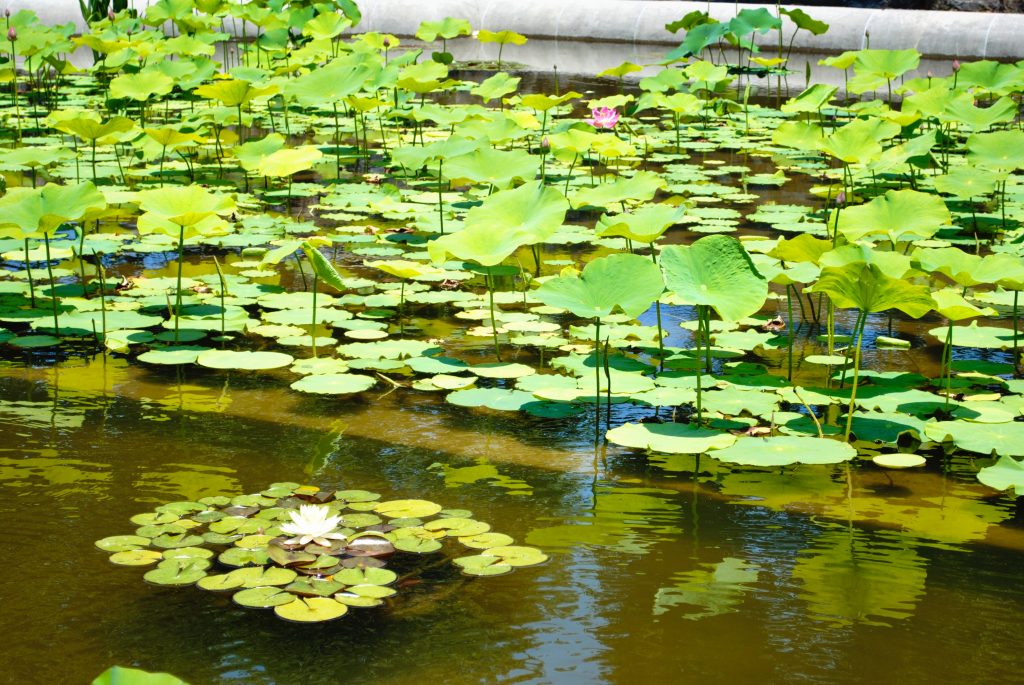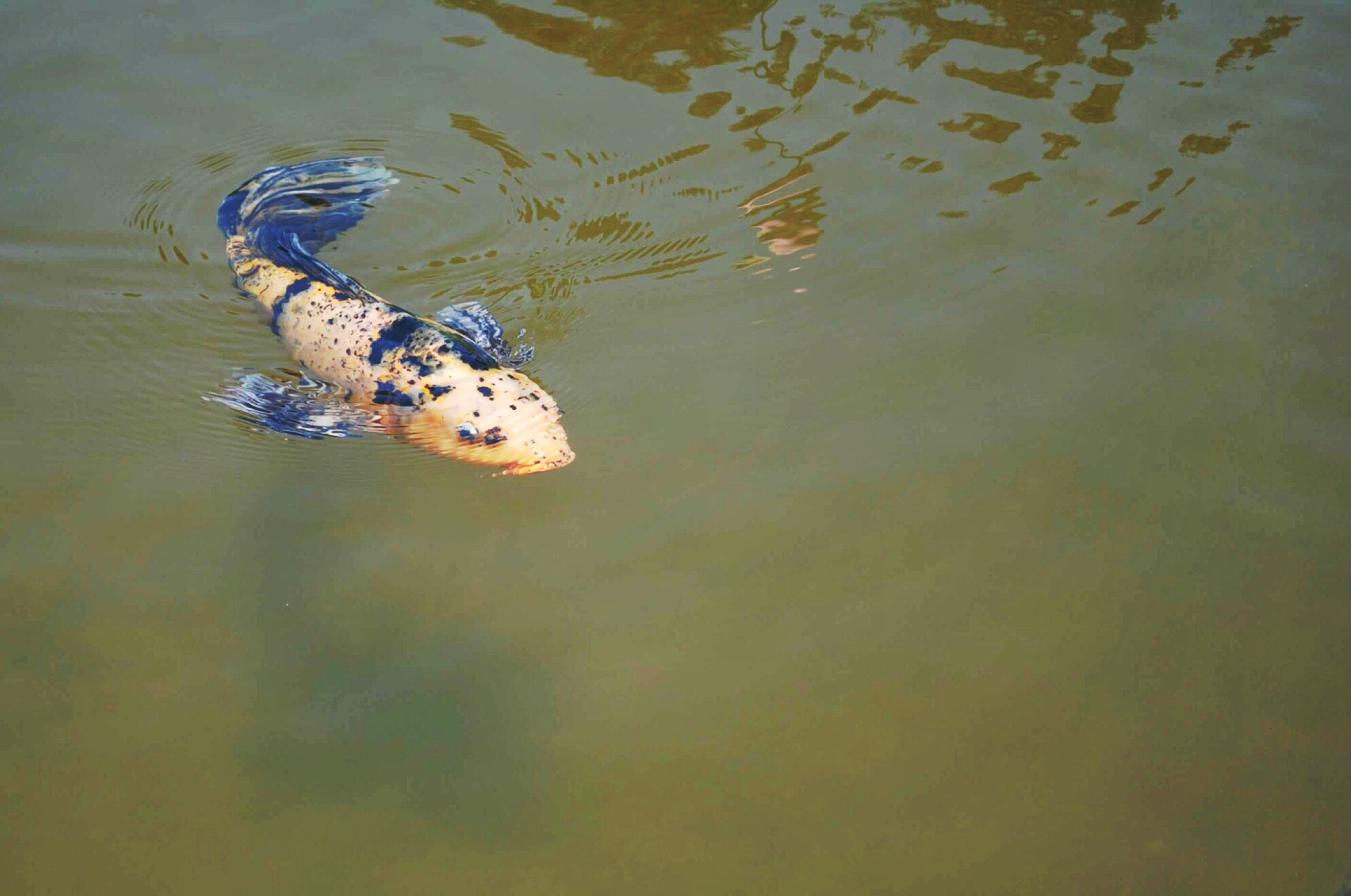 Winery
The winery was probably WC and my grandma's favorite part!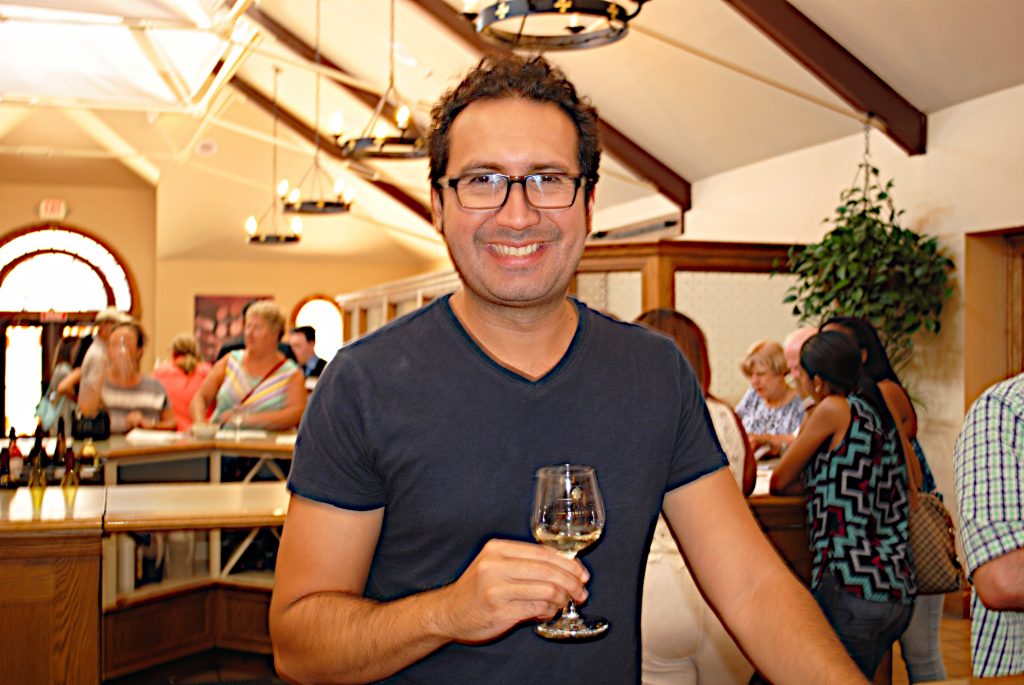 The complimentary wine tasting is part of your Biltmore Estate admission. The tasting includes a large selection of the Biltmore Estate wines.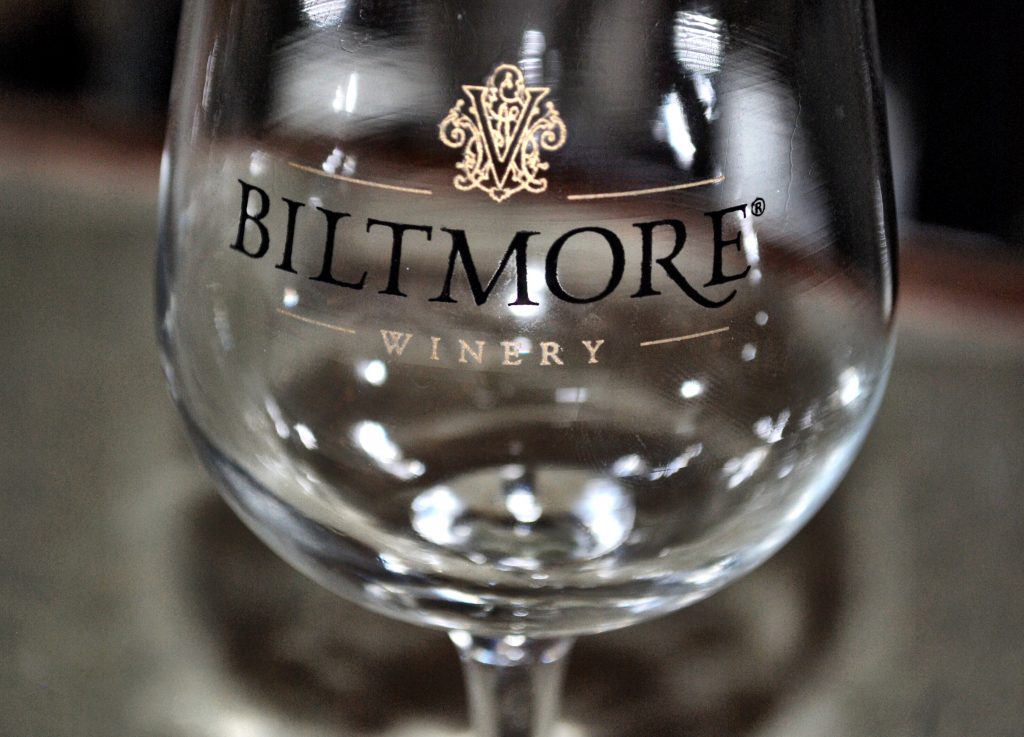 Feel free to try whatever you like, and they are all available for purchase in the winery store in case you find one you really enjoy. You can also purchase a special tour if you'd like to get a behind-the-scenes look at the vineyards.
Other Things To Do at the Biltmore Estate
We wrapped up our day at the Biltmore Estate after the winery (it was a long day for my grandparents and we drove back to our cabin in Waynesville, NC). However, there are many other things you can do at the Biltmore. In Antler Hill Village, there is a farmyard where you can pet some of the animals. There is also an Outdoor Adventure Center offering biking, carriage rides, trail rides, and more. Enjoy shopping and dining? There are many other options in Antler Hill Village. Visit the Biltmore Estate website to learn about all of the activities available.
Have you been to the Biltmore Estate?
We'd love to hear about your experience! Comment below!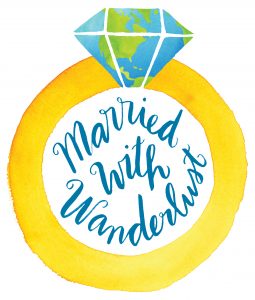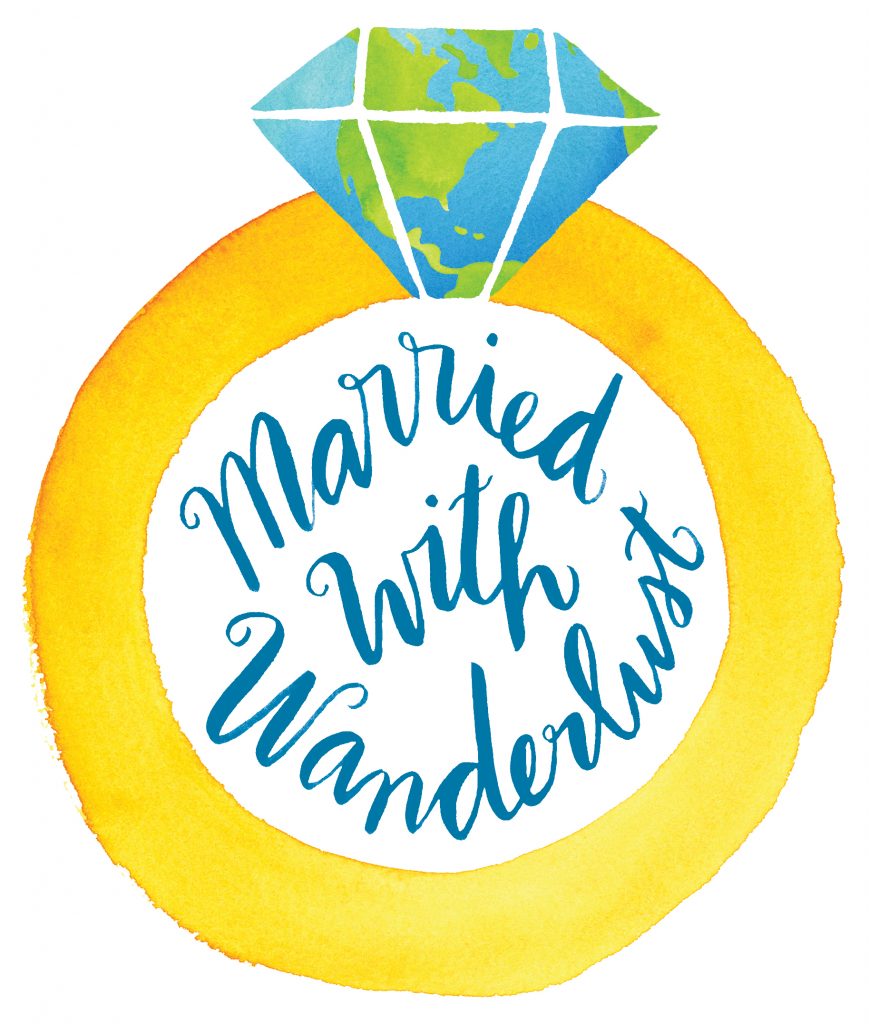 Enjoy our blog post? Pin it to share with others!