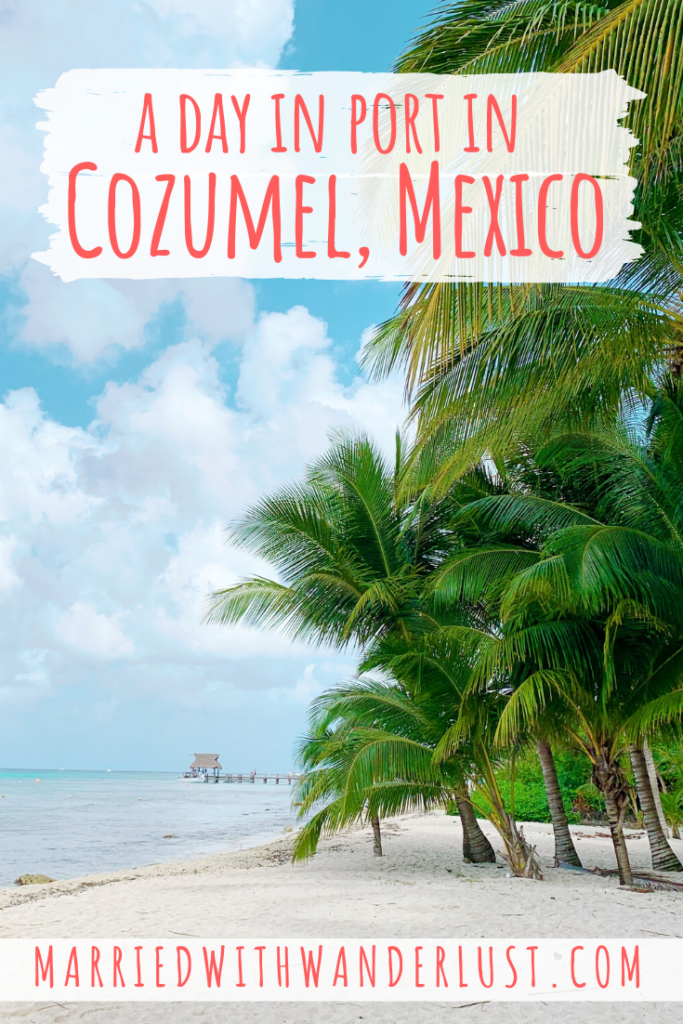 We've now visited Cozumel, Mexico on two separate cruises. On our second visit, we learned there are three cruise ship ports in Cozumel: Punta Langosta, SSA Mexico, and Puerta Maya. During our first visit (Carnival), we docked at Puerta Maya. On our second visit (Royal Caribbean), we docked at Punta Langosta.
On our first visit we booked an excursion; the second time we attended a beach wedding and then had limited time to explore on our own afterward.
At the Cozumel Cruise Ports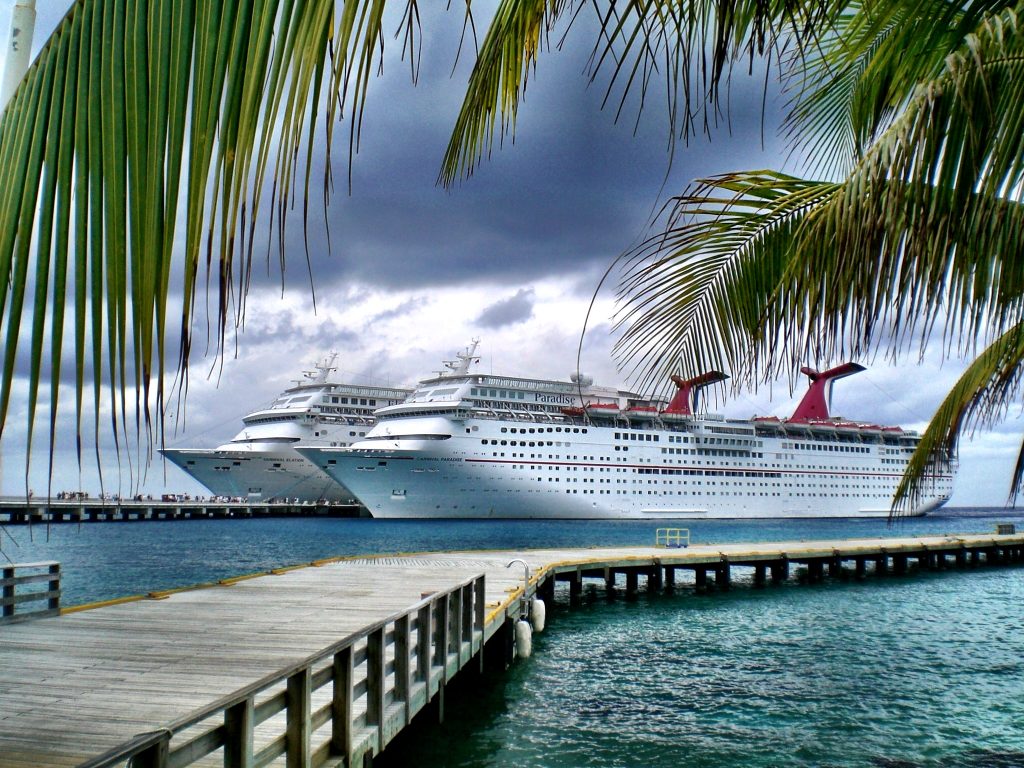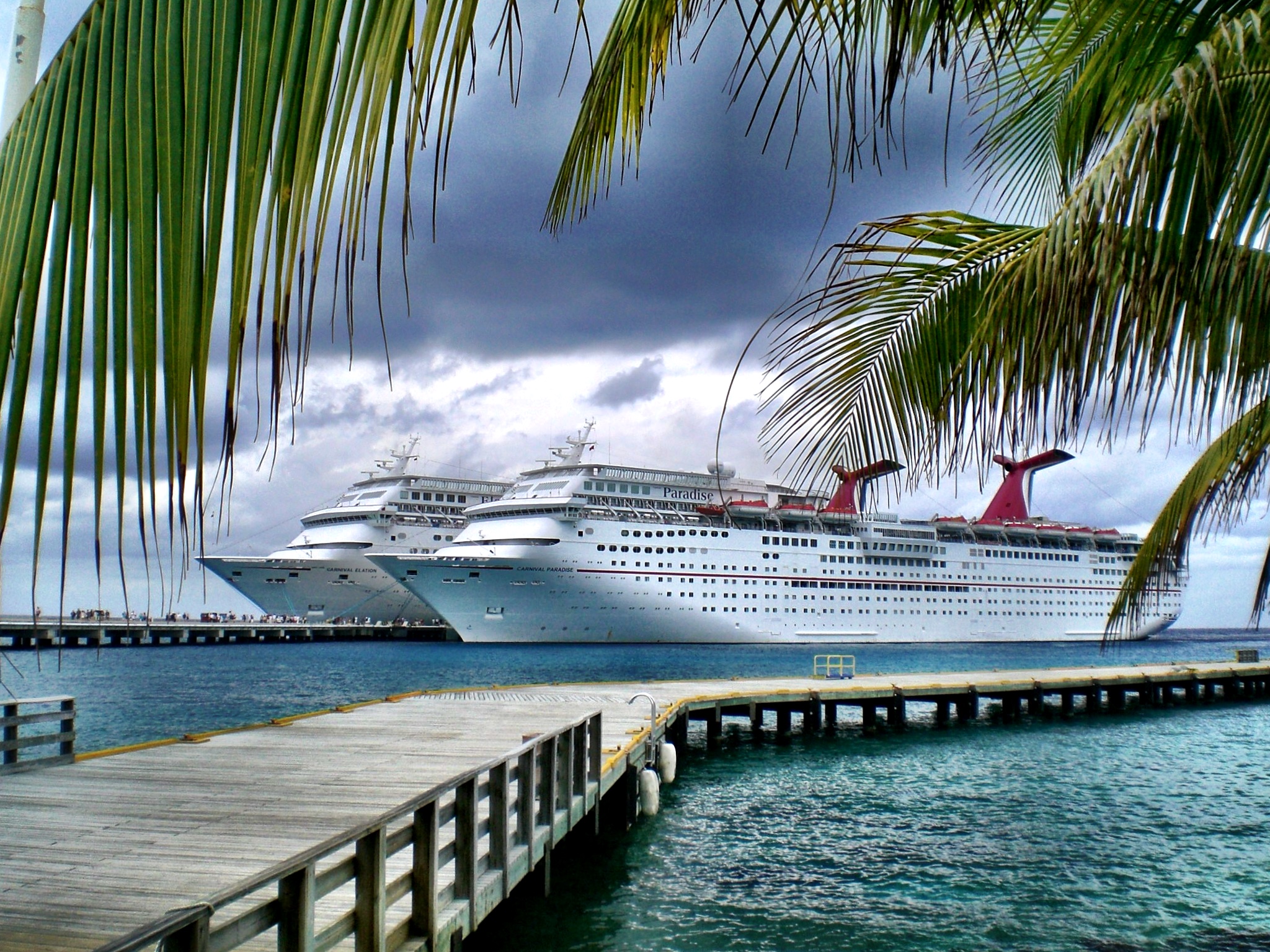 No matter which of the Cozumel cruise ports you end up at, there is plenty to do within walking distance. Here are some fun options:
Take Your Photo with the Cozumel Sign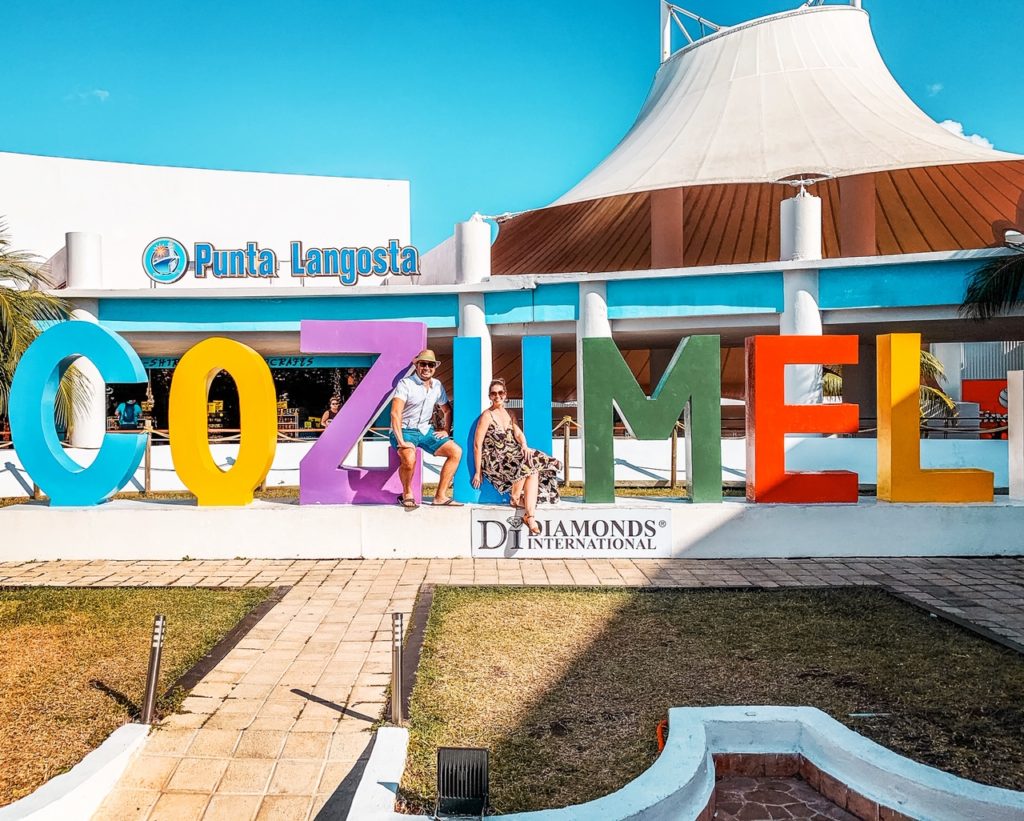 There are a handful of Cozumel signs around the cruise ports so you shouldn't have to walk far to find one. If you want the best lighting (and fewer crowds, in our experience), do this first thing in the morning.
Restaurants & Bars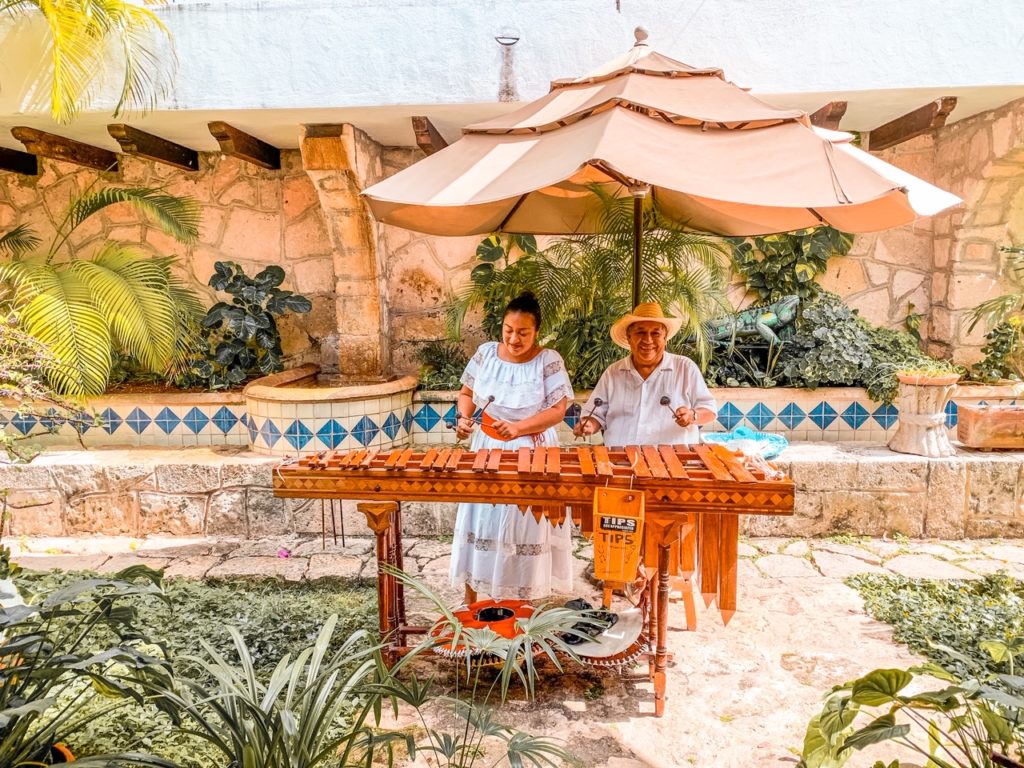 If you're wanting a break from the cruise ship fare, there are lots of restaurants and bars to choose from at the Cozumel cruise ports. There are a handful of chain restaurants including Margaritaville, Fat Tuesday, and Senor Frogs. And there are also a variety of local restaurants. We enjoyed the food at Pancho's Backyard and the live music (pictured above) was a fun bonus!
Of course, waiting to eat until when you're back on the ship is one of our best tips for saving money on a cruise!
Search for Street Art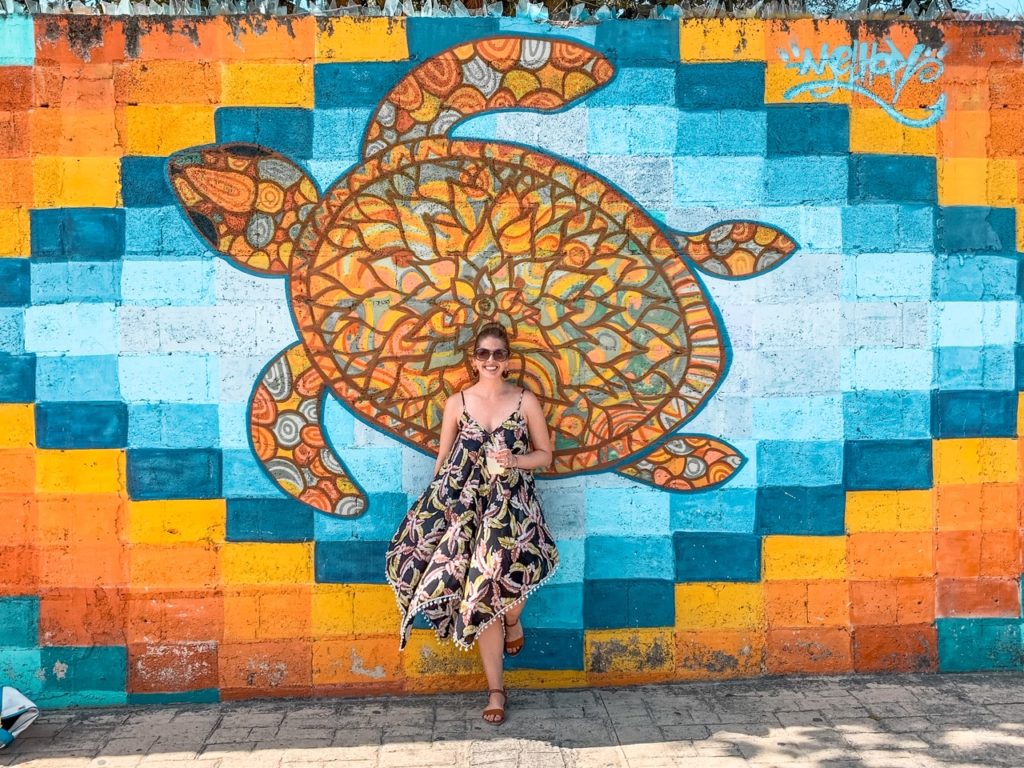 There are colorful murals on the walls all over Cozumel. Wander the streets and snap fun photos by some of your favorites!
Shopping
Like most cruise ports, there are plenty of souvenir shops to choose from. We buy a magnet and Christmas ornament everywhere we go, so of course we always save at least a few minutes for shopping!
Free Tequila Tastings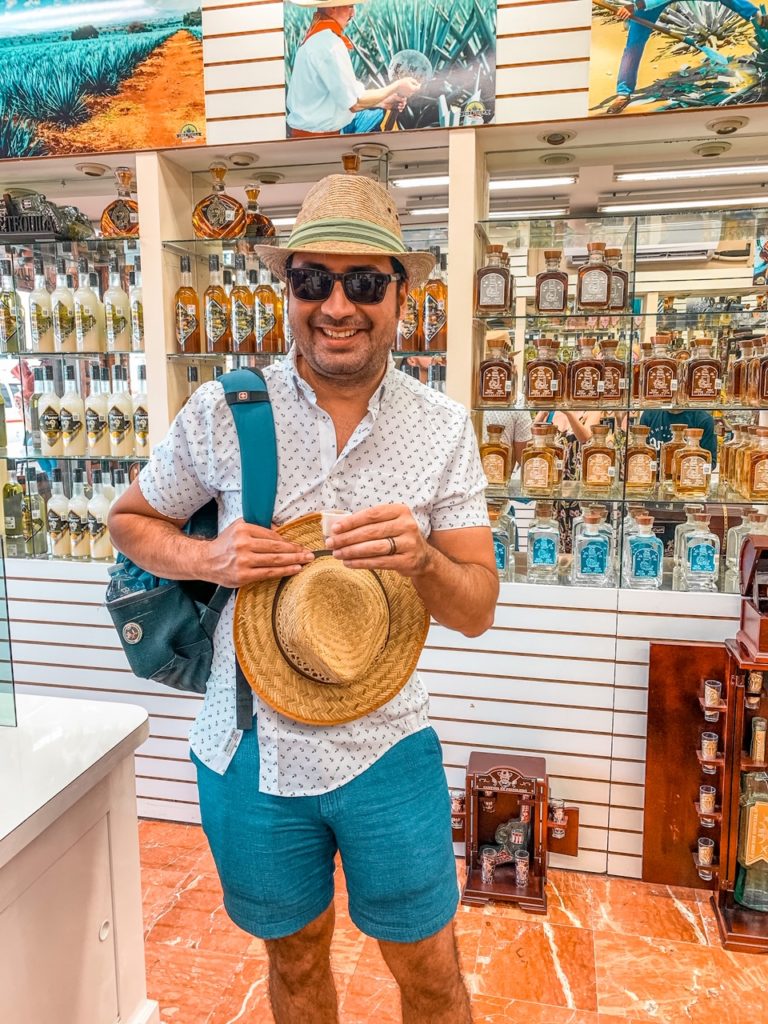 There are a handful of tequila shops near the cruise ports that offer free tequila samples (chocolate and peanut butter were some of our favorites!). The tastings are free, but its courtesy to leave a tip or buy a bottle.
Excursions
Excursions are available through the cruise lines and with private tour companies. Keep in mind if you book outside the cruise line and don't make it back by departure time, the ship won't wait for you. We witnessed this our first time to Cozumel. Yikes!
If you'd rather be on the safe side, it's best to book excursions through the cruise line. There are a bunch of options in Cozumel including: Tulum and Chichen Itza Mayan ruins tours, catamaran sailing and snorkeling trips, ATV adventures, zip-lining, and more.
Driving around the Island
If you're not afraid to venture out on your own, renting a car and exploring the island is a great opportunity to see what's outside the Cozumel cruise port. We rented from Alamo and it cost about $45 for the day (with insurance).
Here are some of the highlights we experienced on the island, plus some options we didn't get to:
Playa Chen Rio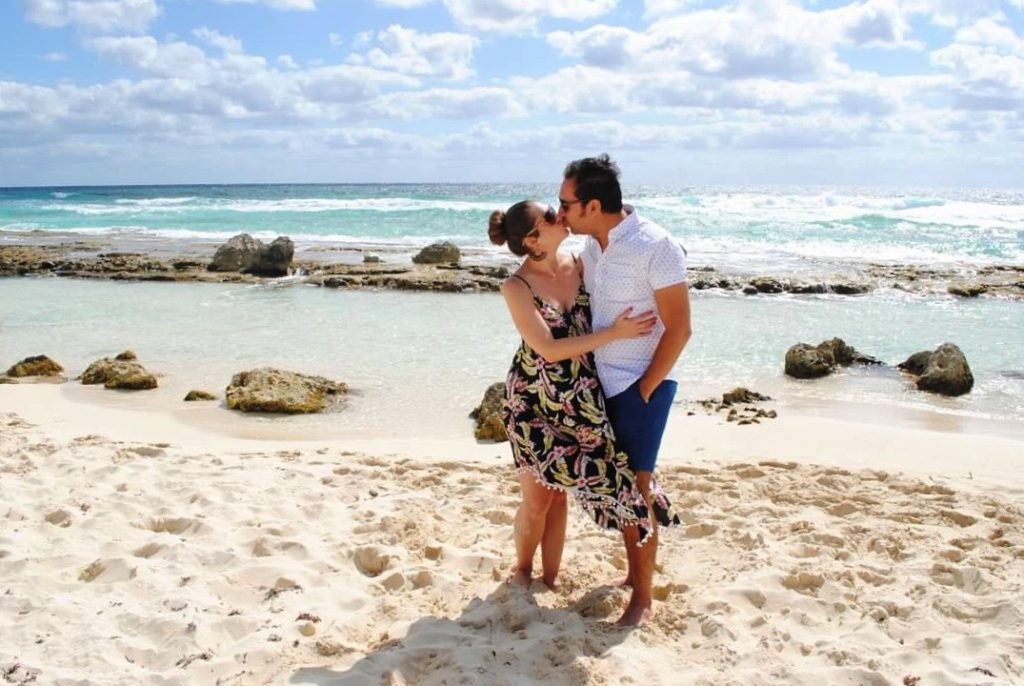 Playa Chen Rio is a beautiful beach located on the eastern side of Cozumel. We attended a wedding here after getting off the cruise ship (I got to be the wedding photographer, but we still found someone to snap our photo, too!)
Tequila Tour at Mi México Lindo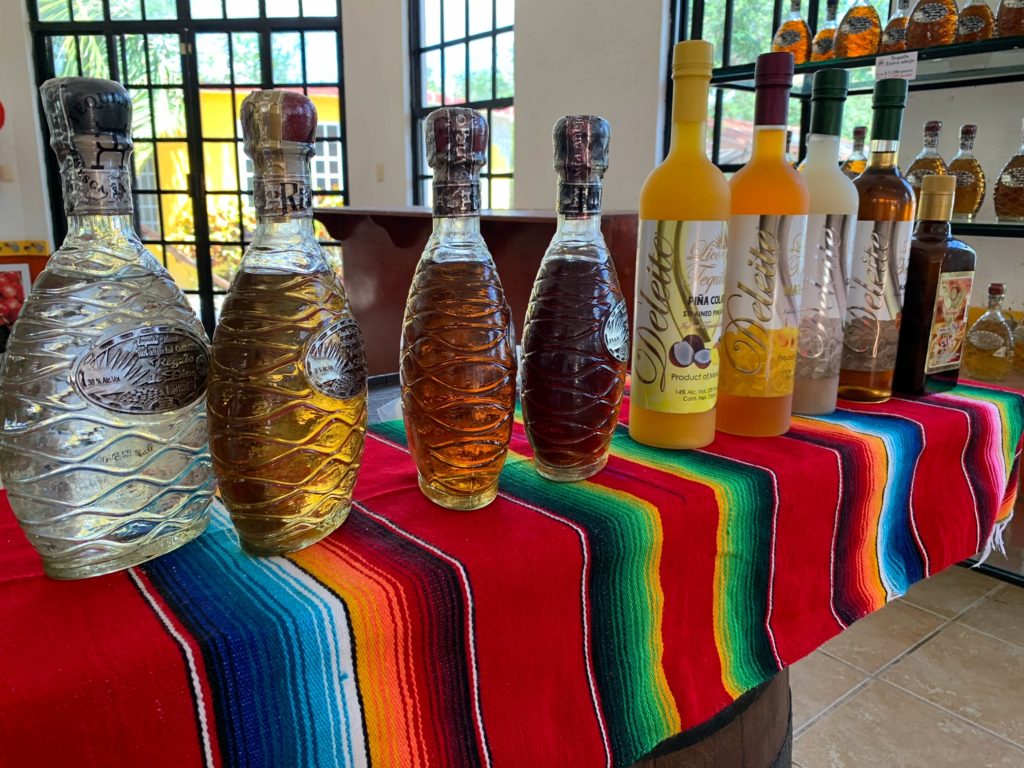 The Tequila Tour at Mi Mexico Lindo is a fun stop along the main road that takes you to the eastern side of the island. Your guide shares information about the tequila making process, how to identify a good tequila, and you get to try a variety of samples! The tour is free but don't forget to tip your guide.
Mayan Bee Sanctuary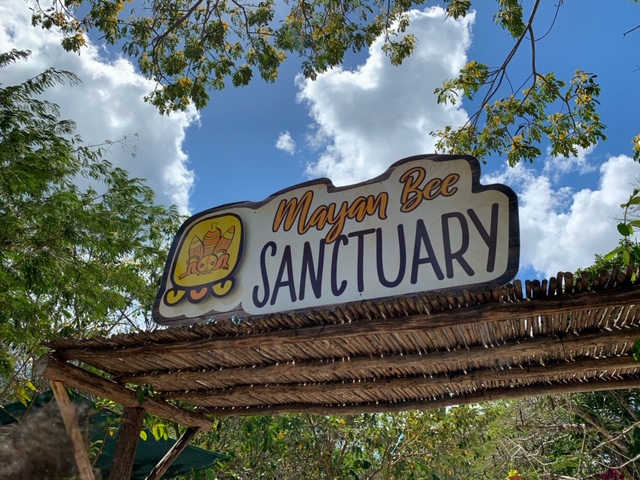 The Mayan Bee Sanctuary is basically across the street from the Tequila Tour so we decided to check it out. We won't say its the most exciting tour you'll ever do, but it was interesting learning about the types of bees on the island (spoiler: they don't sting!) and you get to learn a bit about the Mayan culture as well. Entrance is $8 per person.
Other Options:
San Gervasio Ruins – The park is open Monday to Sunday from 8:00 am to 3:45 pm and admission is $10.75 per person. You can hire a guide for an additional cost.
El Mirador – El Mirador is a picturesque beach with rock formations near the southeastern tip of the island.
Punta Sur Eco Park – This natural reserve is your opportunity to spot crocodiles, climb a lighthouse and observation tower, take a boat ride (included with admission), and see a small Mayan ruin. Admission is $16 per person and the park is open Monday to Saturday from 9:00am to 4:00pm.
Mayan Cacao Company Tour – Taste a variety of chocolate and learn about the chocolate making process.
Butterfly & Botanical Gardens – See some of the plants and butterflies native to the island of Cozumel.
Cozumel Pearl Farm – Tours to the pearl farm take approximately six hours so we weren't able to check it out during our visit to Cozumel. It costs $110 and includes a guide, snorkel gear, drinks, and lunch. You learn about the cultivation process of pearls, and then get to snorkel at the oysters hatchery.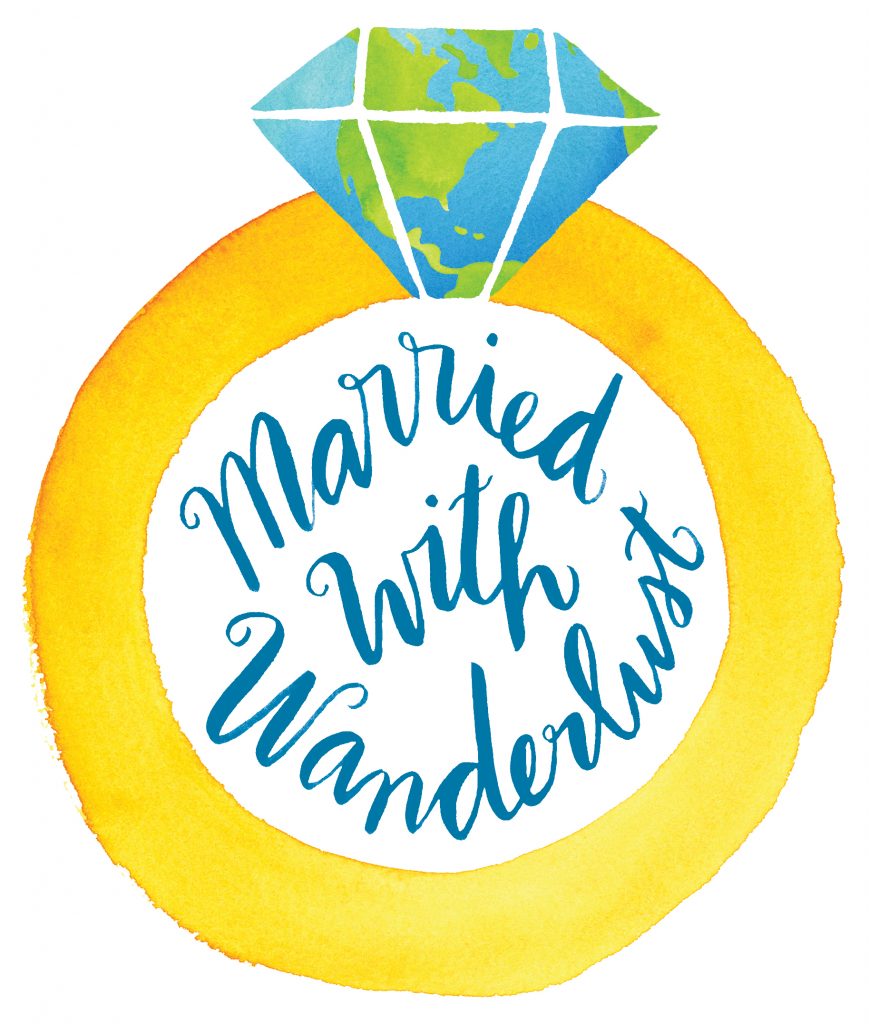 Enjoy our blog post? Sharing is caring!