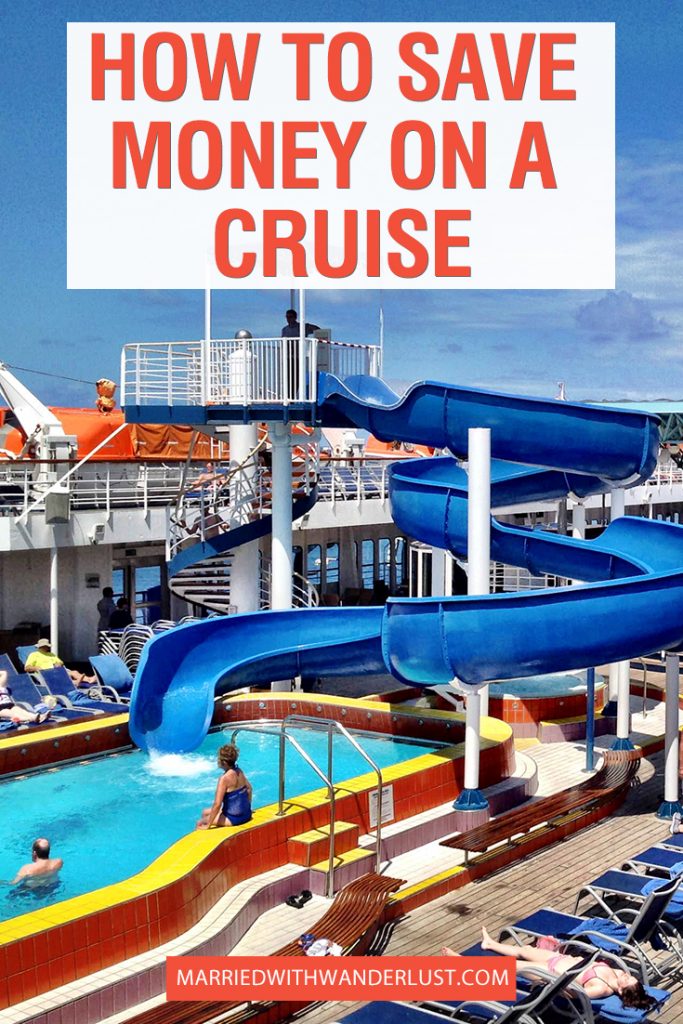 We are huge fans of cruising- in fact, the first trip we ever took together was a cruise to the Bahamas! In our opinion, cruising is one of the most inexpensive vacations you can take. However, there are a few things that can add up the price of a cruise pretty quickly: excursions, alcohol, gambling, and restaurants. Below are our tips for how to save money on a cruise.
Why Cruise?
The best part about cruising is that your hotel, transportation, food and some entertainment are all included in the price! You could theoretically cruise without spending any extra money, but most people will end up spending extra. The key part is deciding how much extra you'd like to spend and prioritizing what to spend it on.
So far, our personal experience is only with Carnival and Holland America cruise lines. We've cruised to Aruba, the Bahamas, Costa Rica, Cozumel, Curaçao, Grand Cayman, Barbados, Grenada, Panama, Trinidad, St. Kitts, St. Thomas, St. Lucia and Alaska! Some of our tips are Carnival or Holland America specific, but can be applied to other cruise lines, as well.
TIP: Did you know you can also collect passport stamps while cruising? Check out this post to learn how!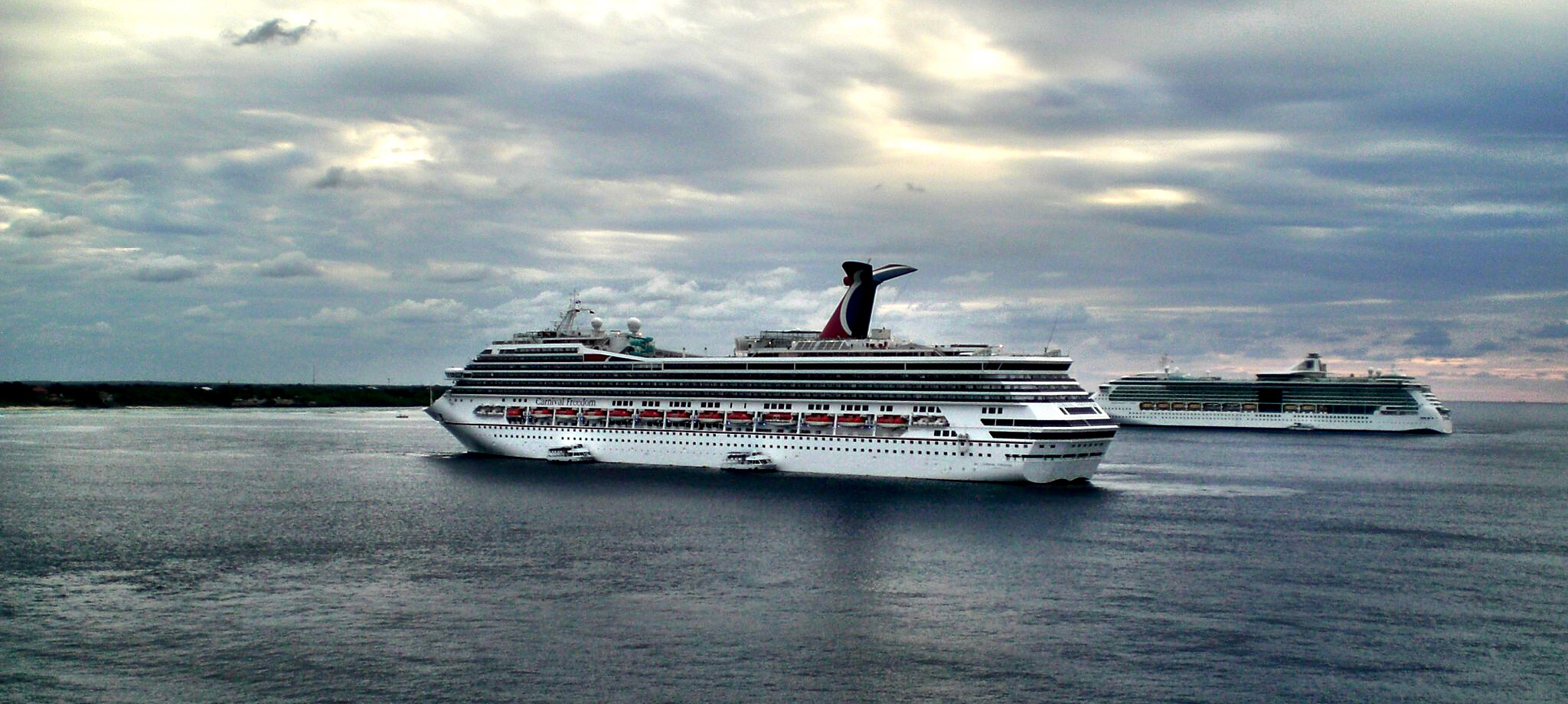 How to Save Money on a Cruise
Alcohol
If you like to drink, the alcohol package can be a great way to save money on a cruise. When WC and I cruise, we buy the drink package for two reasons: it ends up costing less and we don't have to worry about the price of each individual alcoholic beverage.
The CHEERS! package on Carnival for example is $49.95 per person/per day plus a 15% gratuity when you first buy the package (if you purchase before getting on board). It allows for up to 15 alcoholic drinks per 24-hour period and after that you can't purchase any extra drinks. The CHEERS! program also allows you to get specialty coffees, energy drinks, soda, and more without paying an extra fee and without counting against your alcoholic beverages. Most alcoholic drinks range between $6.00 and $8.00 on the ship. This means if you plan to drink more than 8 drinks in a day, it is definitely worth doing the package. To qualify for the package, everyone in the cabin has to sign up for the CHEERS! program.
Don't drink alcohol? A similar package is available on Carnival for unlimited soda and juice. The rate for children (17 years of age and younger) is $4.50 per day, plus 15% gratuity and the rate for adults is $6.00 per day, plus 15% gratuity.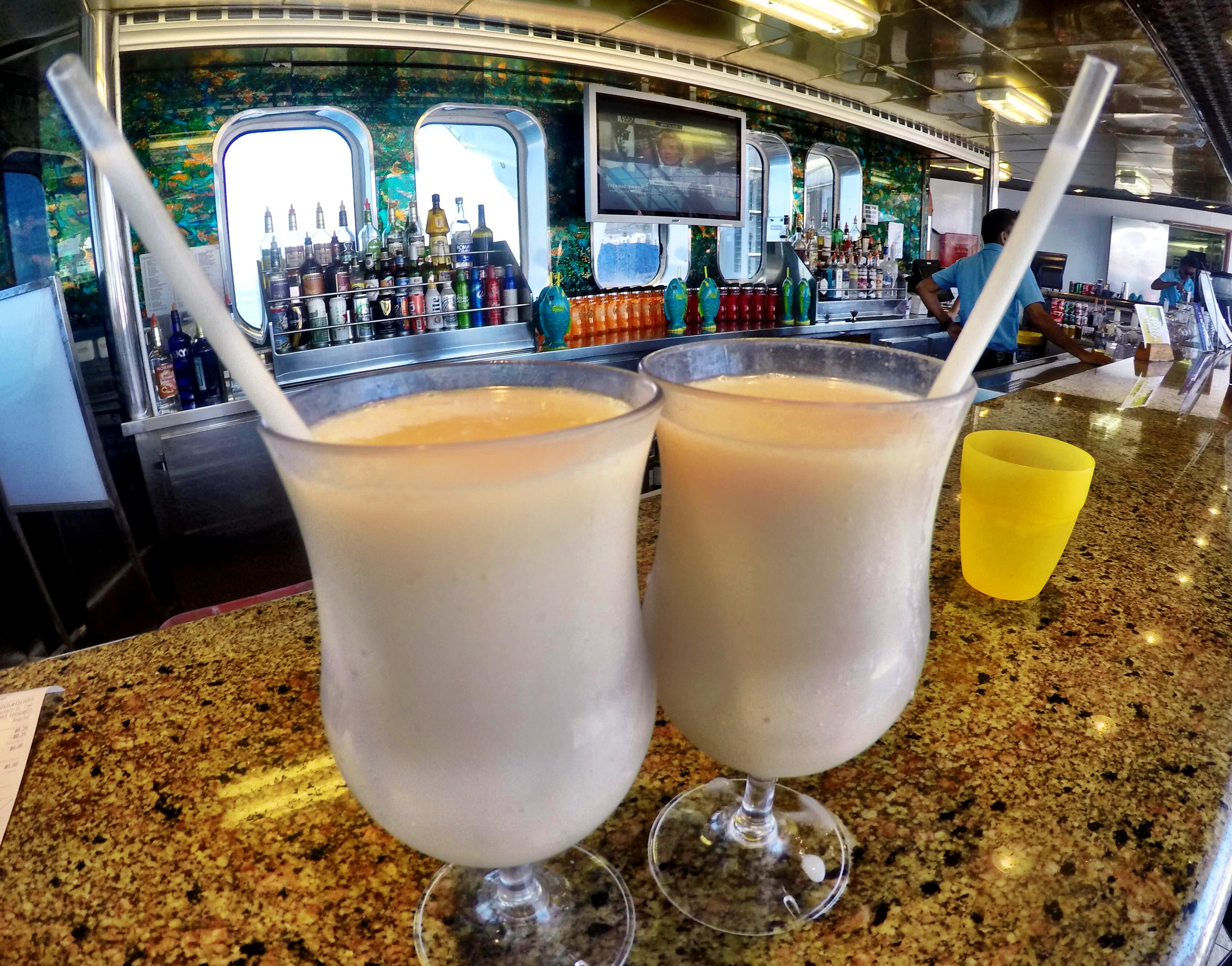 The only other program we have tried is Holland America's Signature Beverage Package. While it did save us money over the course of the cruise, it is not quite as good as the Carnival package (in our opinion). One major difference is that non-alcoholic beverages still count against your 15 drinks per day. Also, the bartenders were not able to provide us with an update on how many beverages we had consumed throughout the day. If we wanted to check, they made us go to Guest Services. Finally, when we ordered drinks at dinner, our server was putting all of the beverages on WC's card. That meant two nights on the ship, it showed him as going over the 15 limit and my card as being well under the limit. On Holland America, they will charge you for drinks once you go past the 15 drink limit, whereas on Carnival they will cut you off so you don't have to worry about overages. We had to argue with Guest Services to get those dinner drinks moved to my card so that we weren't charged. Overall, it still saved us money, but definitely a few things to consider!
Other cruise lines have similar drink packages. Norwegian has the "Corks and Caps Package" and the "Ultimate Beverage Package." Besides the Signature Beverage Package, Holland America also has the Elite and Cellar Master Beverage Packages. Royal Caribbean has the Deluxe Beverage package. Each of these cruise lines has a slightly different deal, but the premise is the same and will help save money on a cruise!
Excursions
While not always cheap, excursions can be a lot of fun! If you save in advance for your cruise, you should definitely plan to do at least one or two excursions at port. We've done cruises without doing an excursion before, but there are some that are well worth the splurge!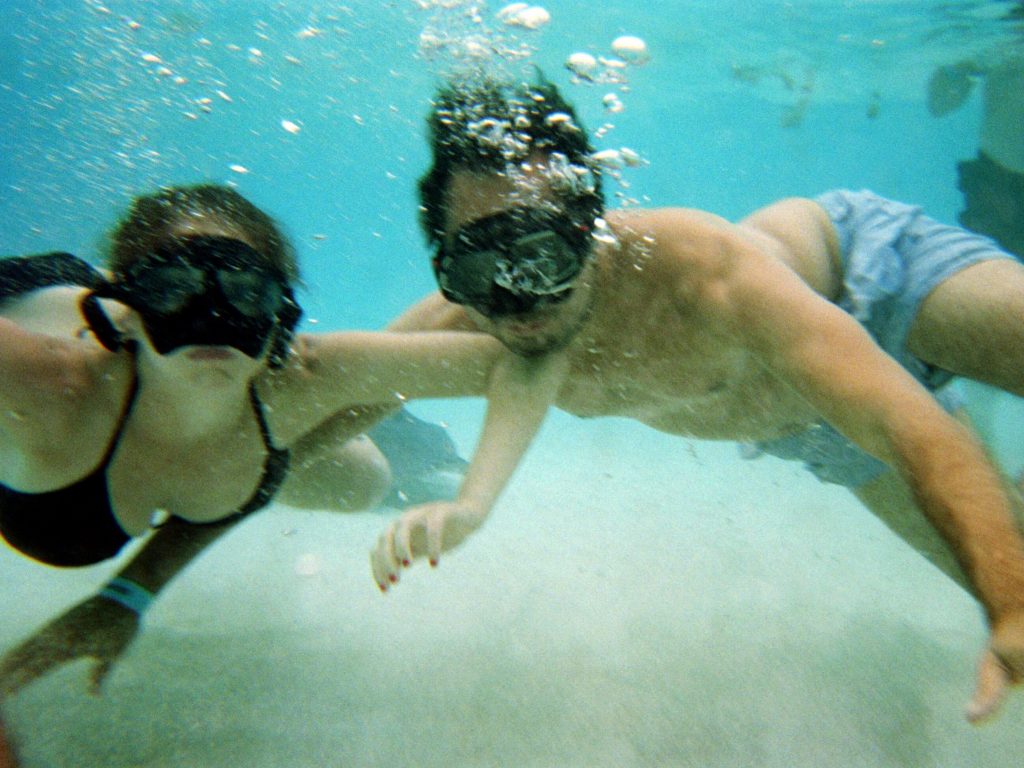 For WC and I, memories and experiences are more important than things, so that's where we like to spend when possible. Of course, once you're on the cruise ship looking at the list of options you may not know which of them will be worth the money or provide a memorable experience! I recommend checking out your cruise ship's website before you leave home and reading shore excursion reviews from prior travelers. This will give you a good idea of prices beforehand, as well as which excursions are most worth the money.
You can also cross-reference some of the options by reading reviews on TripAdvisor. Usually, we choose excursions that are in the middle price range, but sometimes we splurge like when we went dogsledding in Juneau, Alaska!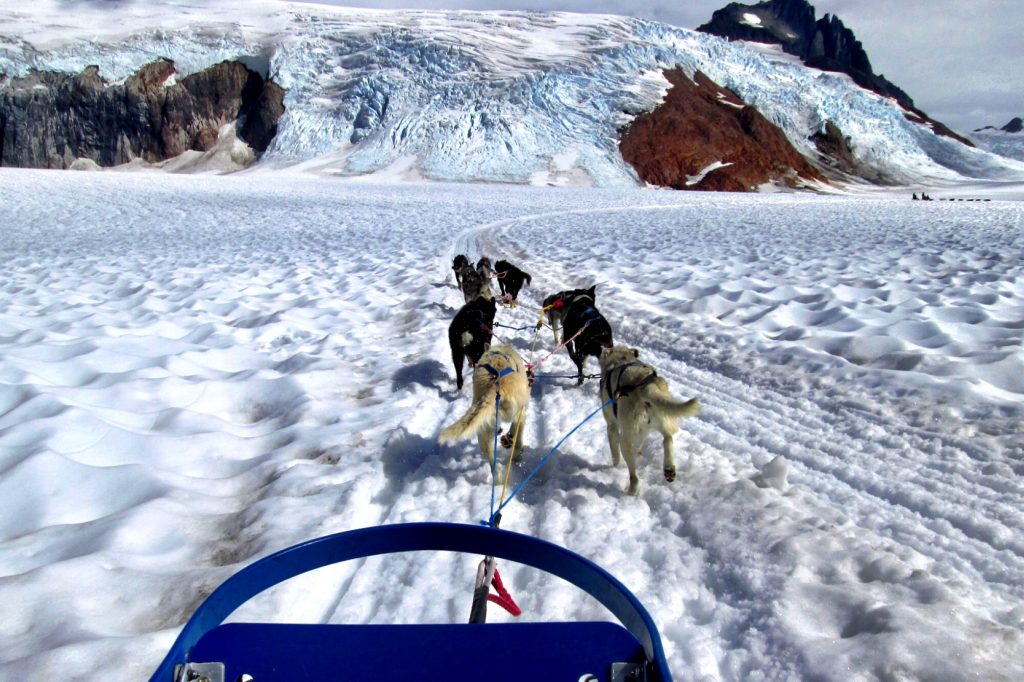 Another way to save money on a cruise is to book through a third-party excursion site. I don't have personal experience with these but I've been told that Shore Excursioneer and Shore Excursions Group are reliable. Carnival (and I'm sure other cruise lines as well) offer The Best Price Guarantee for shore excursions. If you find a better price for the exact same excursion the cruise line offers, Carnival will refund you 110% of the price difference! You have to fill out the claim form at least 7 days prior to your cruise and meet the terms and conditions.
Food
One of the best parts about cruising is that your food is included in the price of the trip! For this reason, we almost always eat on the ship. In port, we will occasionally try a local beer or appetizer if there is something authentic that we can't get elsewhere.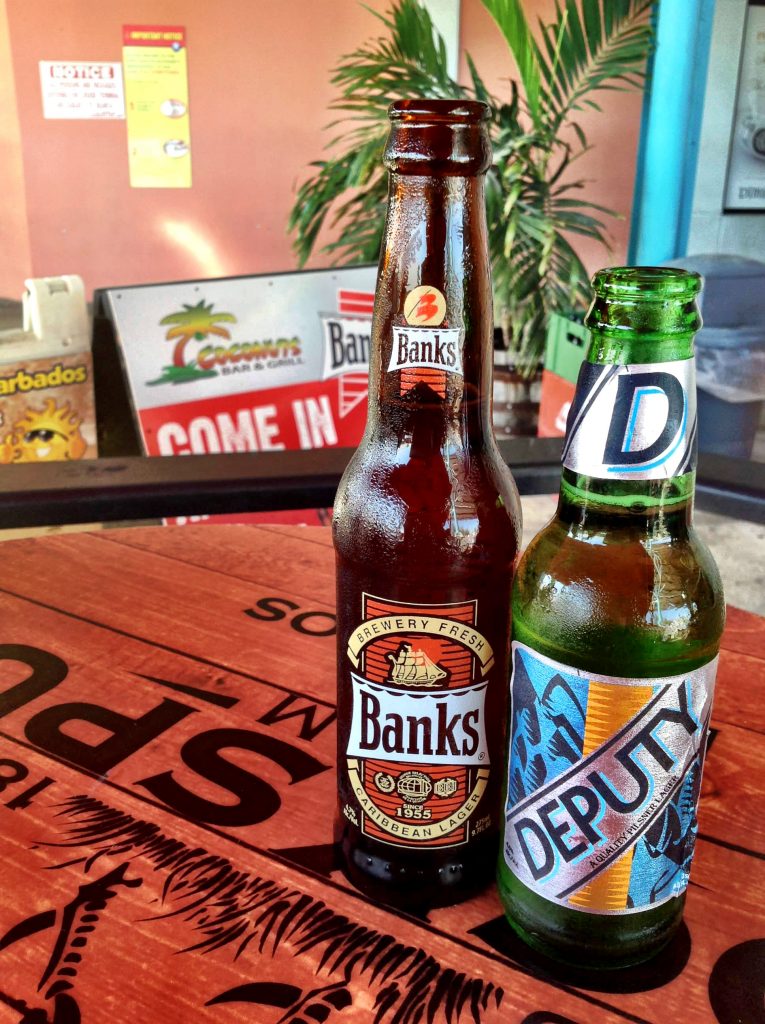 In all the cruising we've done, we've never eaten at one of the "specialty" restaurants on the ship. For us, paying extra for a specialty restaurant doesn't make sense when there is already a nice FREE dinner available in the dining room. Plus, we enjoy the dining room experience. Try a menu item and don't like it? You can try something else instead! Try a menu item and love it? You can ask for another!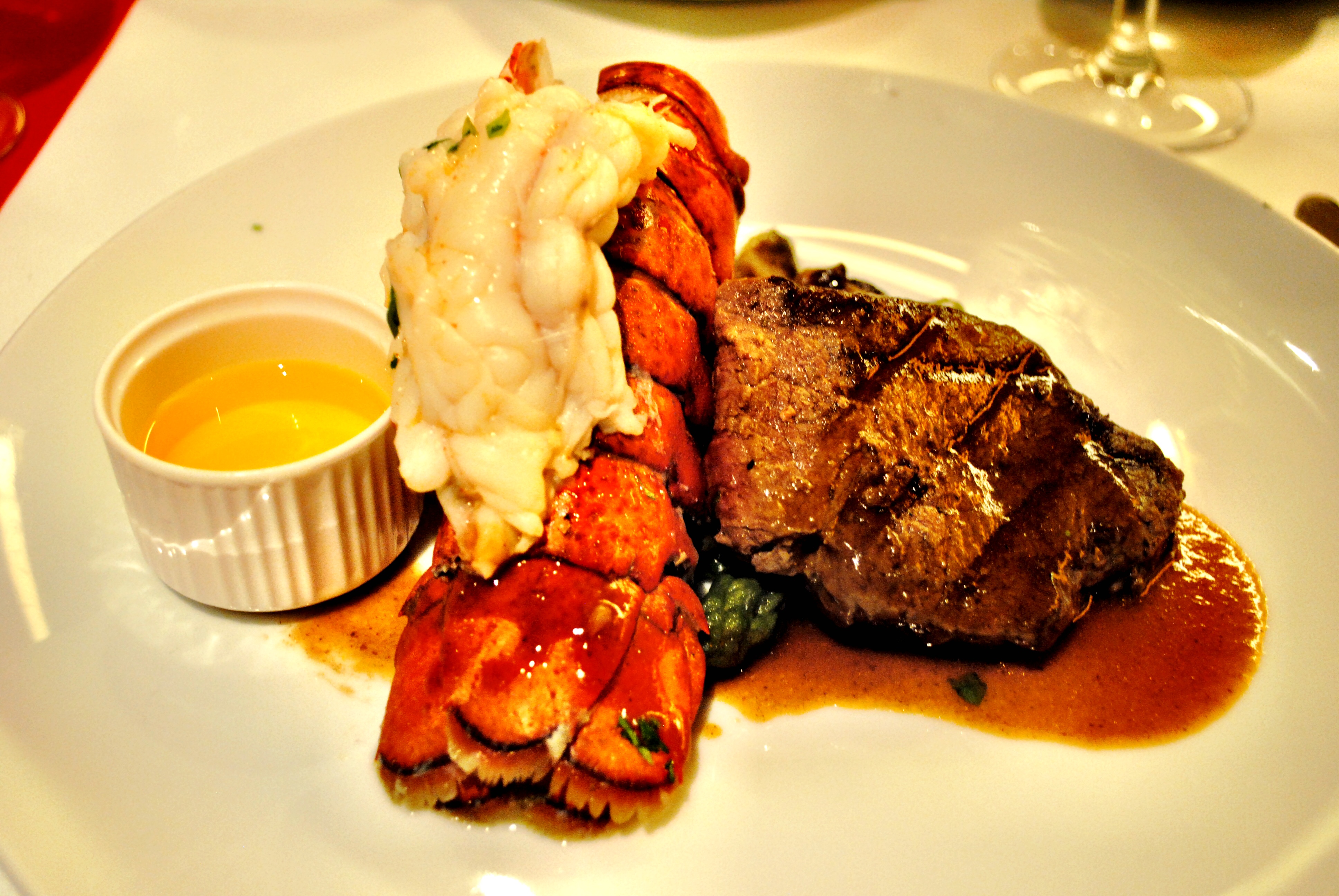 The waiters in the dining room are very accommodating and we always look forward to it. Besides, at home we can't afford to order steak and seafood for dinner every night. Why not take advantage of that on the cruise!?
Gambling
Finally, to gambling. This is a topic I'm a lot less familiar with as I really don't enjoy gambling. However, WC occasionally enjoys playing on the ship, so I'll add his advice to save money on a cruise. He saves in advance for the casino and sets aside $100 for each night that he plans to gamble. He never takes cash from an ATM on the boat and never puts gambling funds on the room key. Doing so comes with very high fees!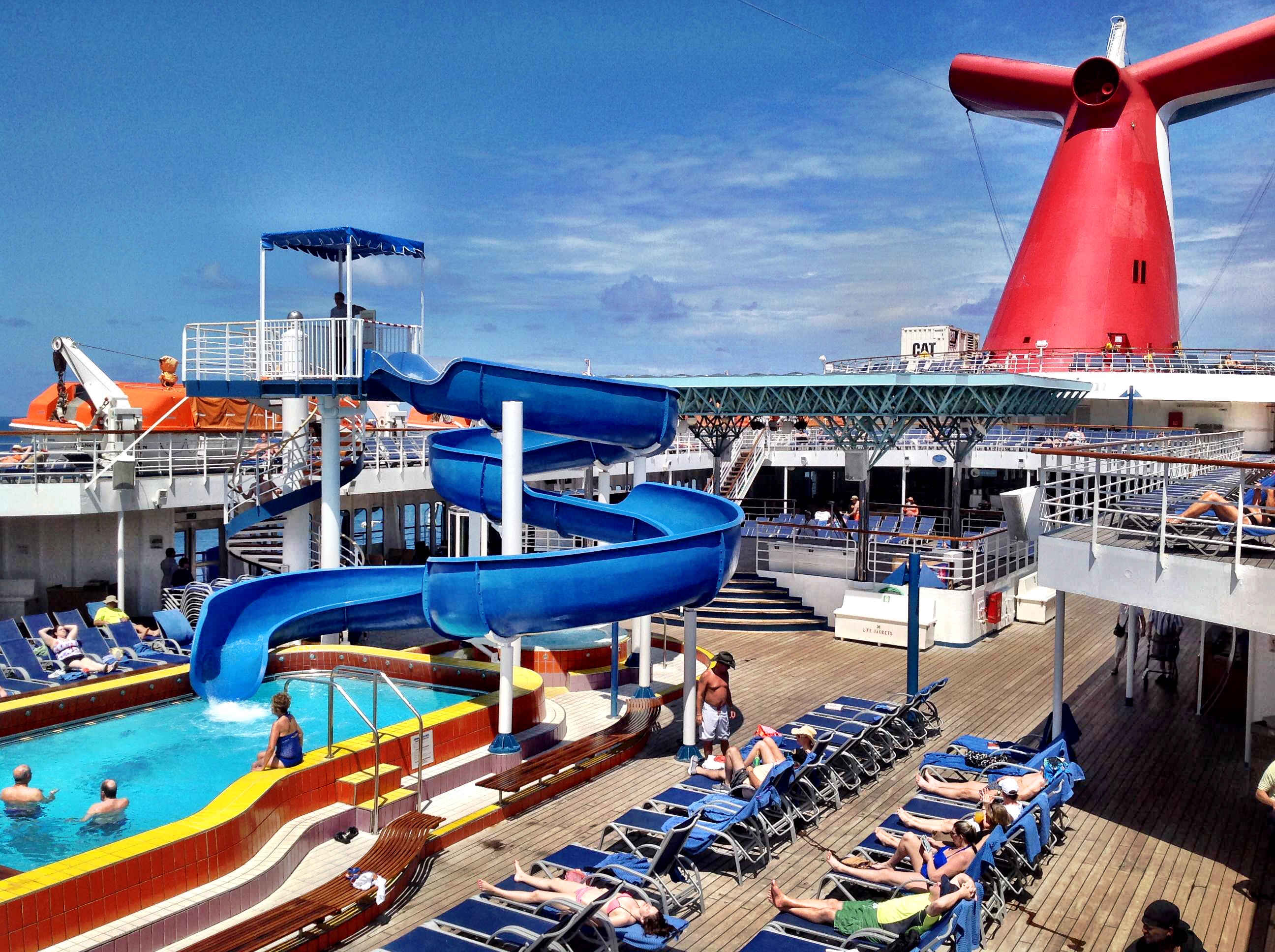 Booking Your Cruise
Now that you're equipped with money saving tips, all that's left to do is book!
The booking process is a great way to save money on a cruise. There is always a great deal to be found! Don't ever book for full price or without receiving a booking offer, such as a free excursion, room upgrade, etc. If you're certain that you want to plan a cruise, we'd suggest signing up to receive emails from all the cruise lines you are considering. They will email you (maybe even too often) with all the current promotions. Follow those emails and when you see one you like, that is the time to book.
Once on board a ship, you'll also get offers to "save money" by booking your next cruise before the current cruise is even over! The cruise line will likely present it as a good deal. However, we've never seen an offer on board the ship that we felt we couldn't beat once back at home.
We hope this helps you plan your first (or next) cruise!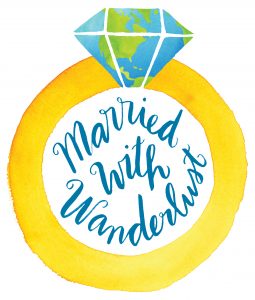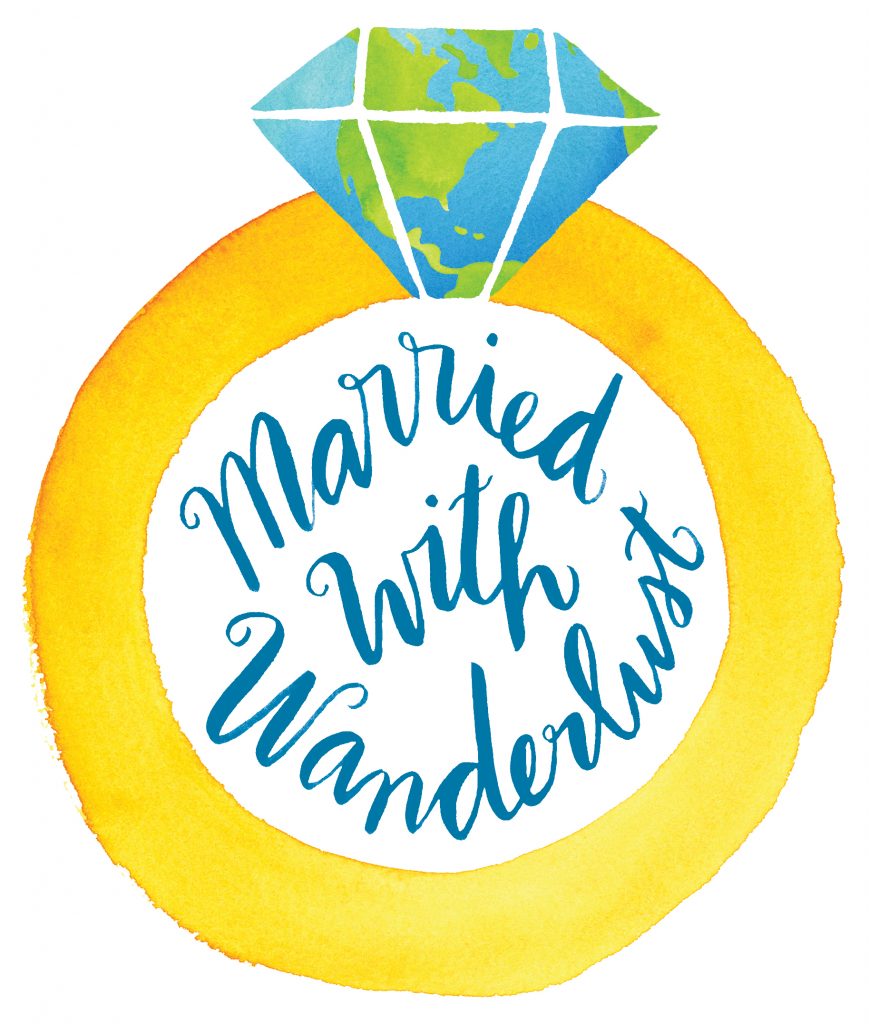 Enjoy our blog post? Pin it to share with others!