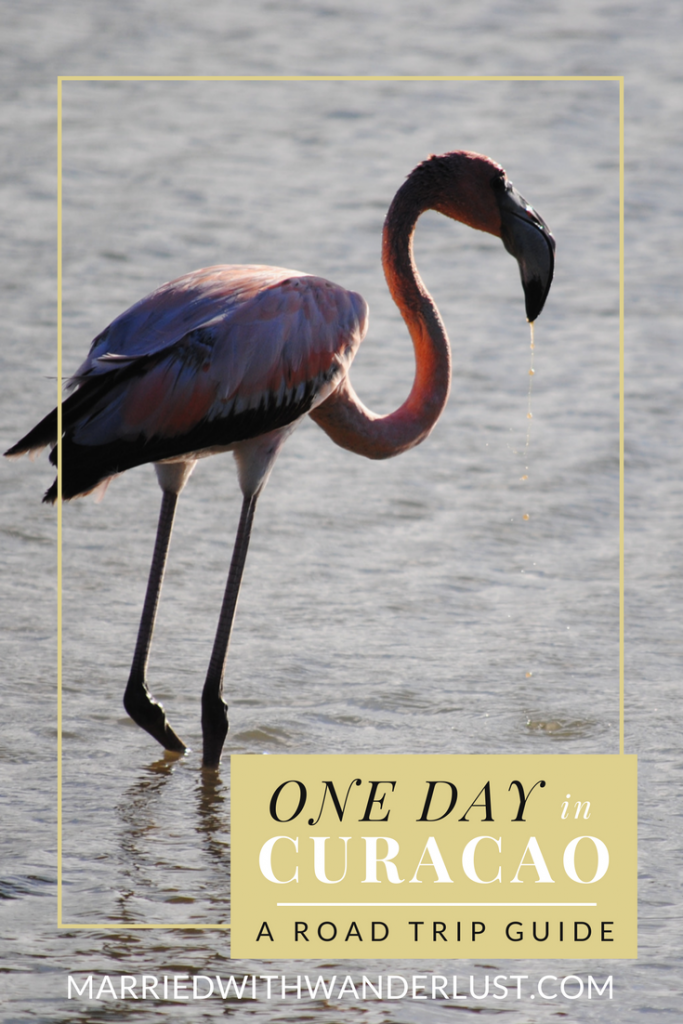 We visited Curaçao with my grandparents in December 2017 while on a cruise to the Panama Canal.
Curaçao an amazingly beautiful country and one we could have spent days exploring! However, since we visited while on a cruise, we only had about 8 hours to see as much as possible.
After a lot of research, we decided to rent a car and we're so glad we did! You can see more of a country when you have a set of wheels. Plus, it was cheaper than booking an excursion through the cruise ship AND we got to see a lot more attractions!
TIP: Hiring a taxi in Curaçao is very expensive! That's why renting a car is recommended if you'd like to travel around the island.
Renting a Car in Curaçao
Getting the car was actually the toughest part of the day! We booked online through Avis before departing for the cruise. In Curaçao, you can select to have your Avis rental car brought to the "Mega Pier" cruise ship dock and the car will be waiting for you. That part of the process was easy.
The difficult part was actually finding the rental car facility! It turns out there are two docks in Curaçao. The Holland America dock (which we were on) is about a 10-15 minute walk from the Mega Pier cruise ship dock where the Carnival and other ships were docked! We could see the ships from our dock, but they weren't exactly close. For WC and I, this would have been fine. However, my grandparents were not able to walk that far. I waited with them while WC went in search of the car rental.
TIP: Even once WC got to the other cruise dock, it was still a little difficult to find the rental car. The Avis storefront is in a building that faces the taxi and bus parking lot.
With the car finally retrieved, our adventure began!
First Stop: Shete Boka National Park
Getting to Shete Boka National Park takes about 45 minutes from the cruise terminal. We used GPS on our cell phone with international data from our phone company. Entrance to the park recently went up to 15 Netherlands Antillean Guilder (ANG) per person which is equivalent to U.S. $9.00.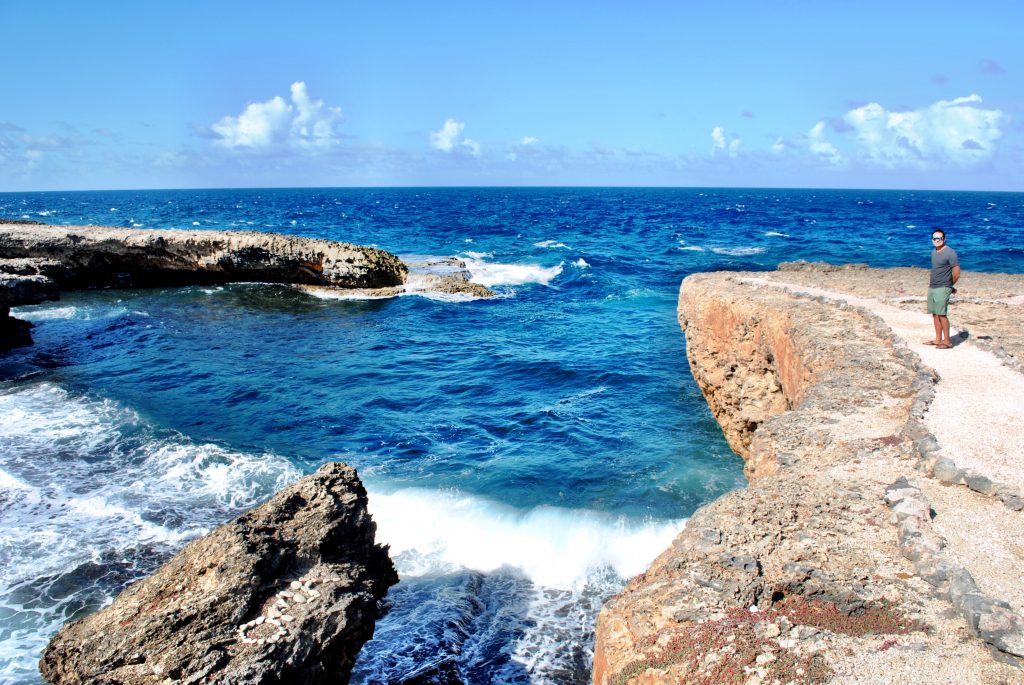 There are four major sightseeing areas within Shete Boka park. With limited time and the heat, we were only able to see two of them. We visited Boka Wandomi and Boka Tabla which are both only short walks from their respective parking areas. The other two, Boka Kaiki and Boka Pistol, can only be reached by a hiking trail.
TIP: If you plan to hike, make sure you have water and good walking shoes. You'll also need sunscreen and we'd recommend a hat and sunscreen.
Boka Wandomi
Boka Wandomi is on the west side of Shete Boka National Park and was our first stop of the day. You'll park in a small lot and then follow a path to the cliffs. Be on the lookout for iguanas alongside the walkway!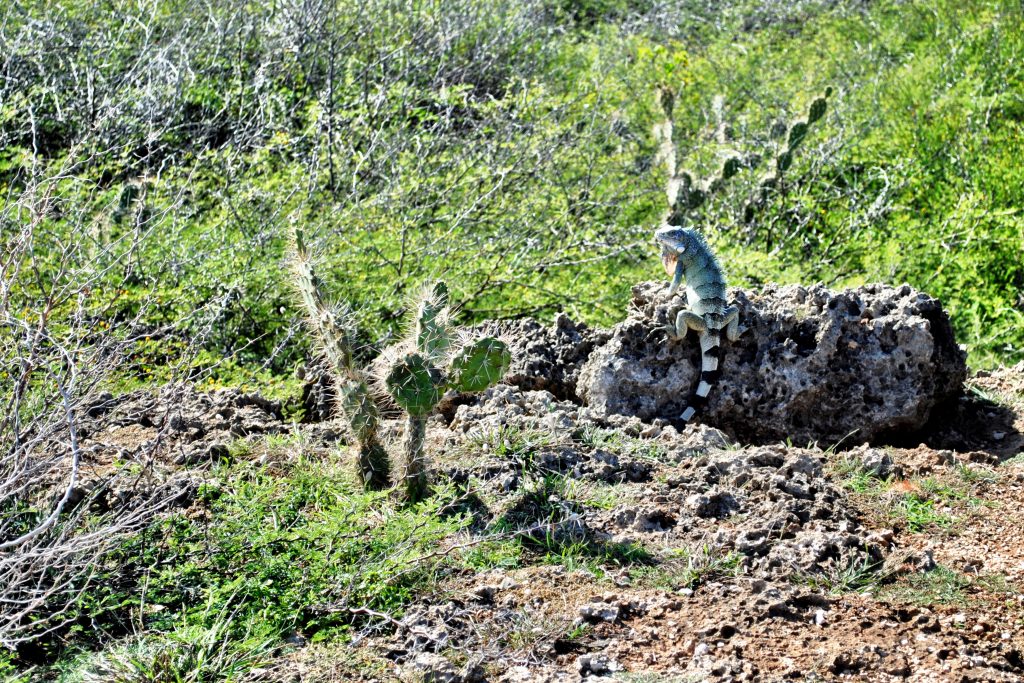 Boka Wandomi offers spectacular views of the cliffs and the waves crashing along the shore.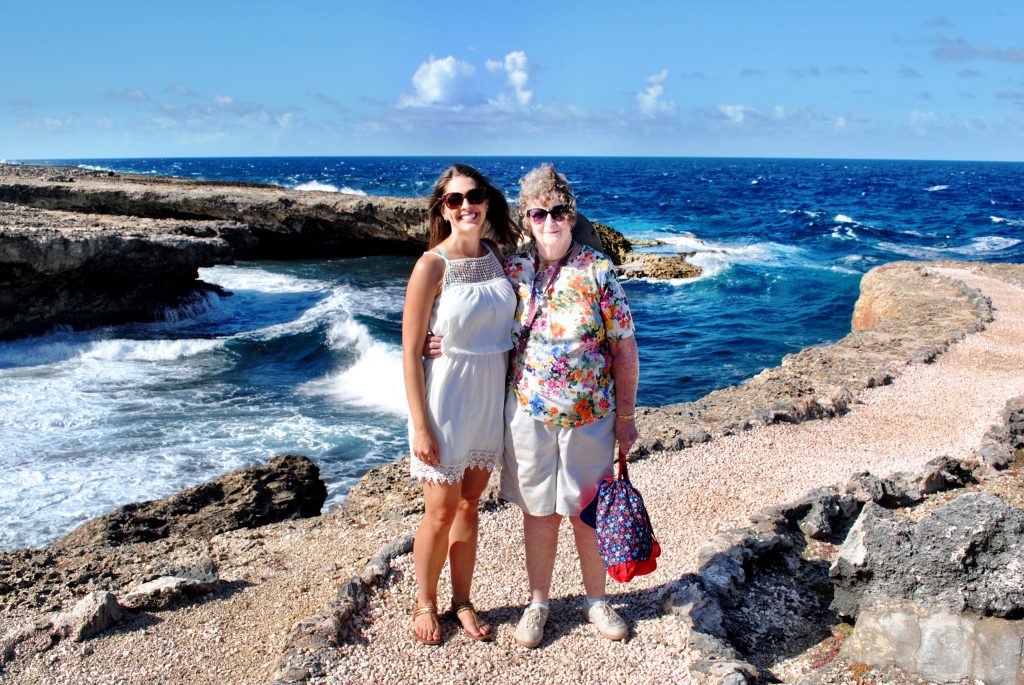 You can also walk down a stairway to the beach which gives another great viewpoint of the cliffs.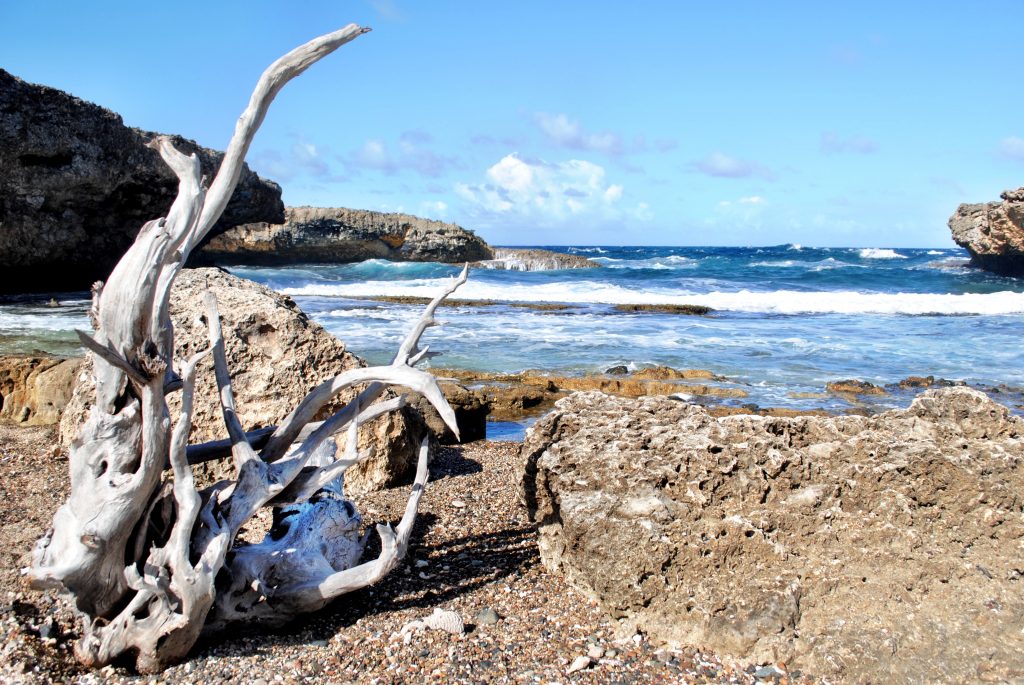 Boka Tabla
Boka Tabla is another great spot to view the cliffs and probably the most popular spot in the park because of its access to the main parking lot. At this spot, you can see both the inlet cave and the cliffs.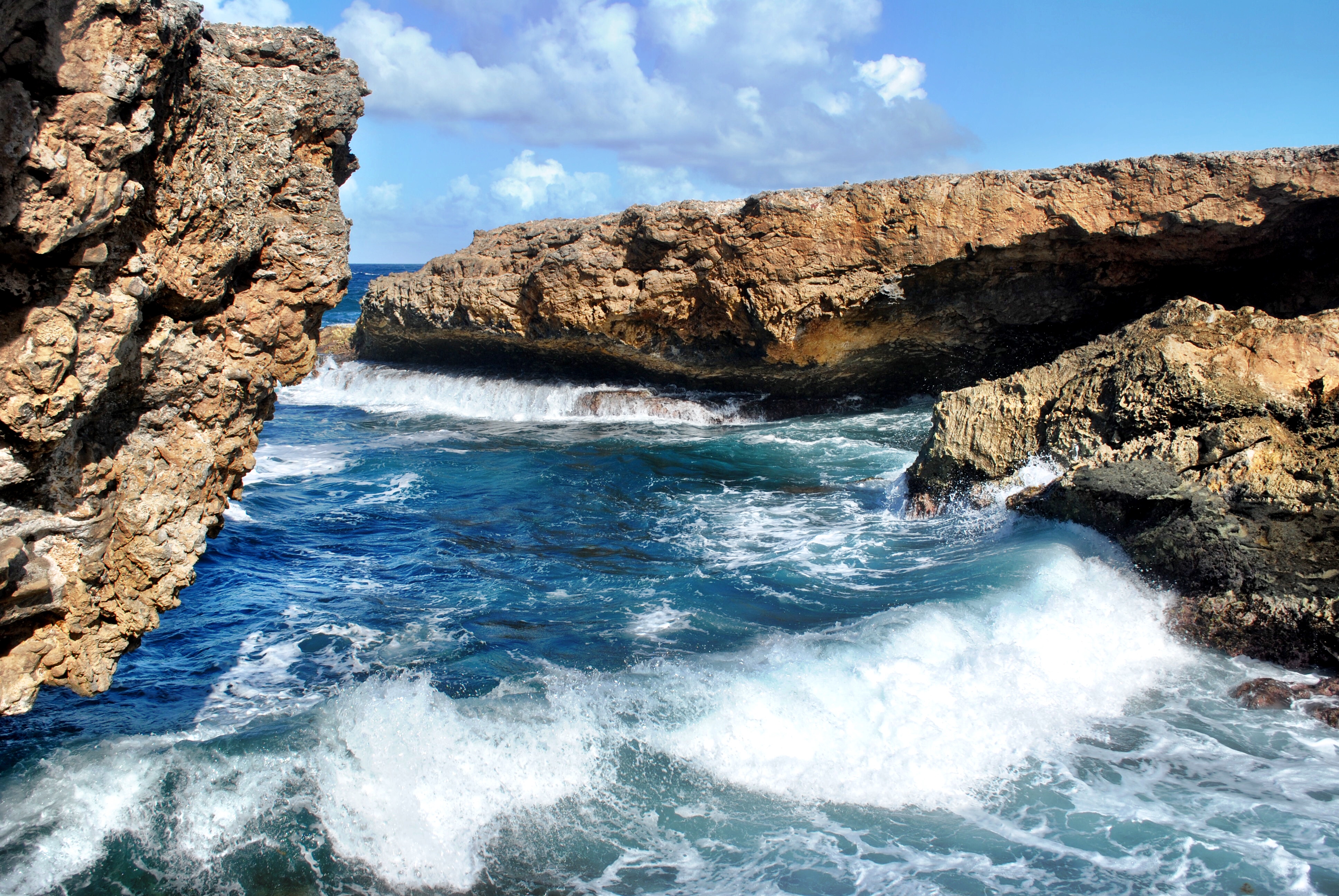 There is also a viewing deck at the top of Boka Tabla where you can get a great view of the cliffs.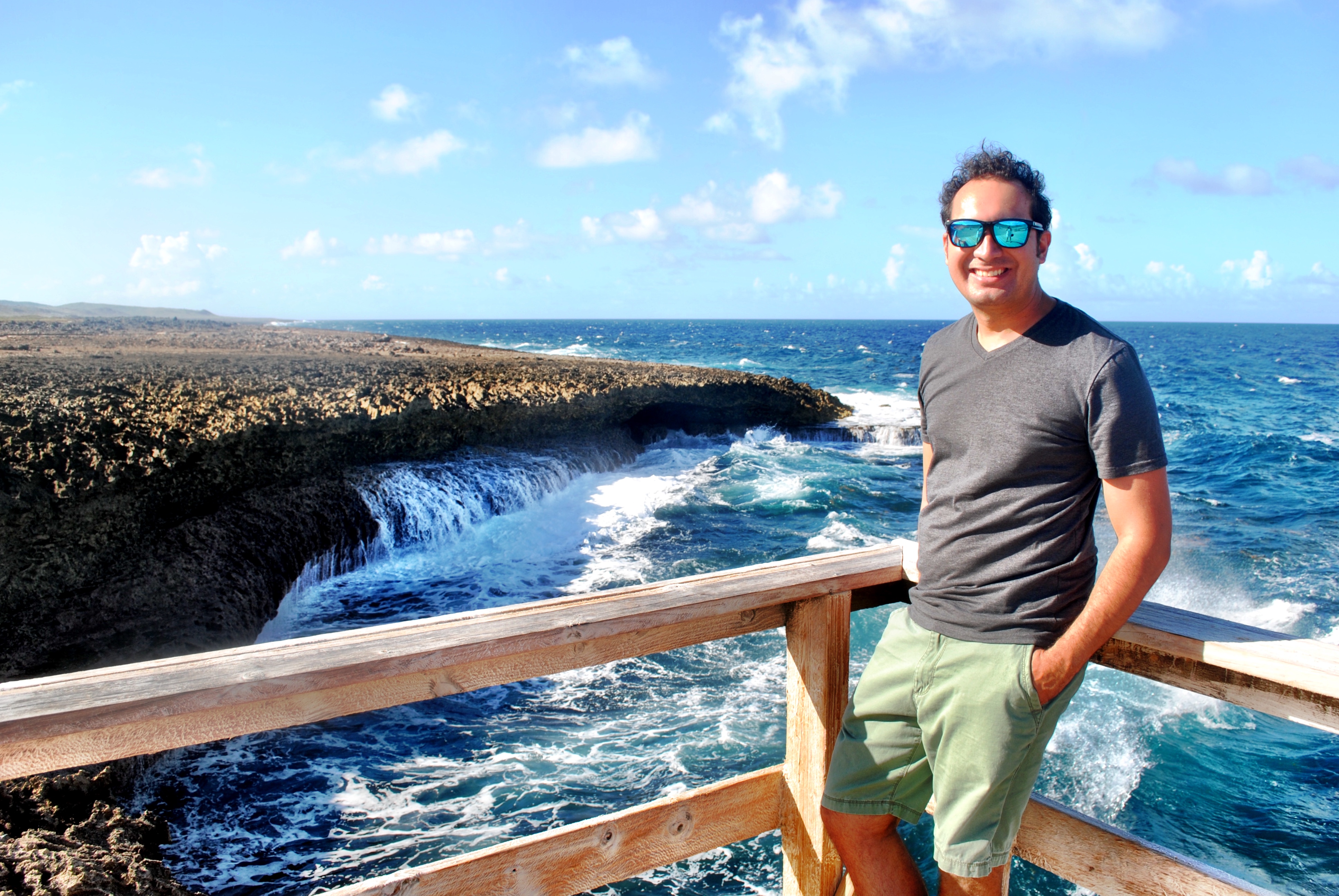 Second Stop: Playa Lagun
We found this spot after reading reviews of Curaçao. Playa Lagun is know for great snorkeling and small crowds (on weekdays).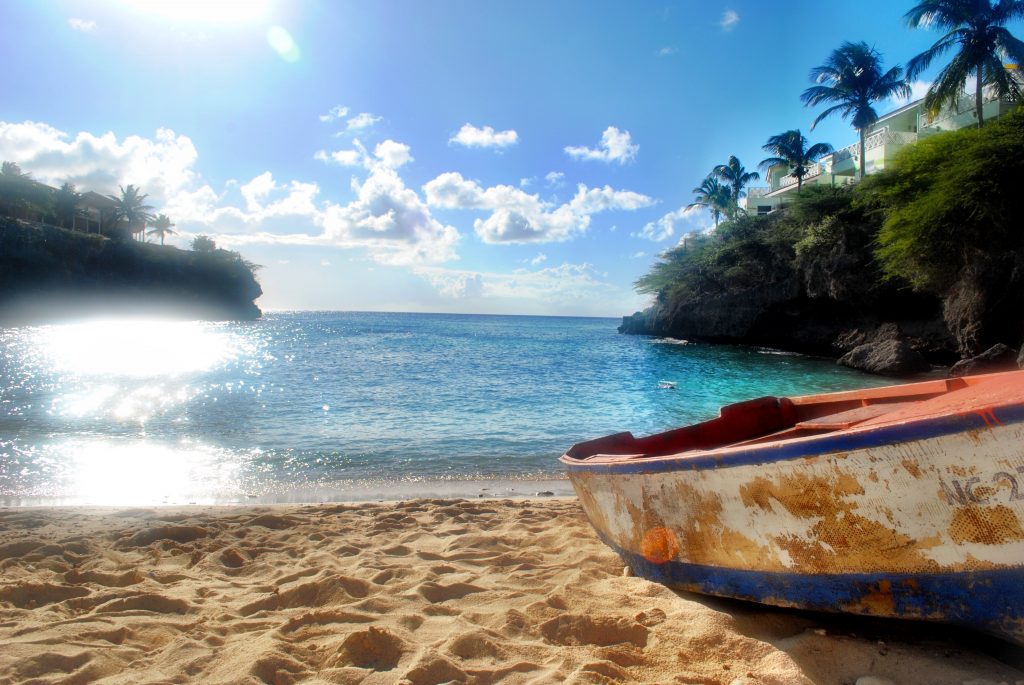 We spent only a short time at Playa Lagun since my grandparents can't really be in the sun for long periods. But the time we spent there was relaxing and quiet with a beautiful view.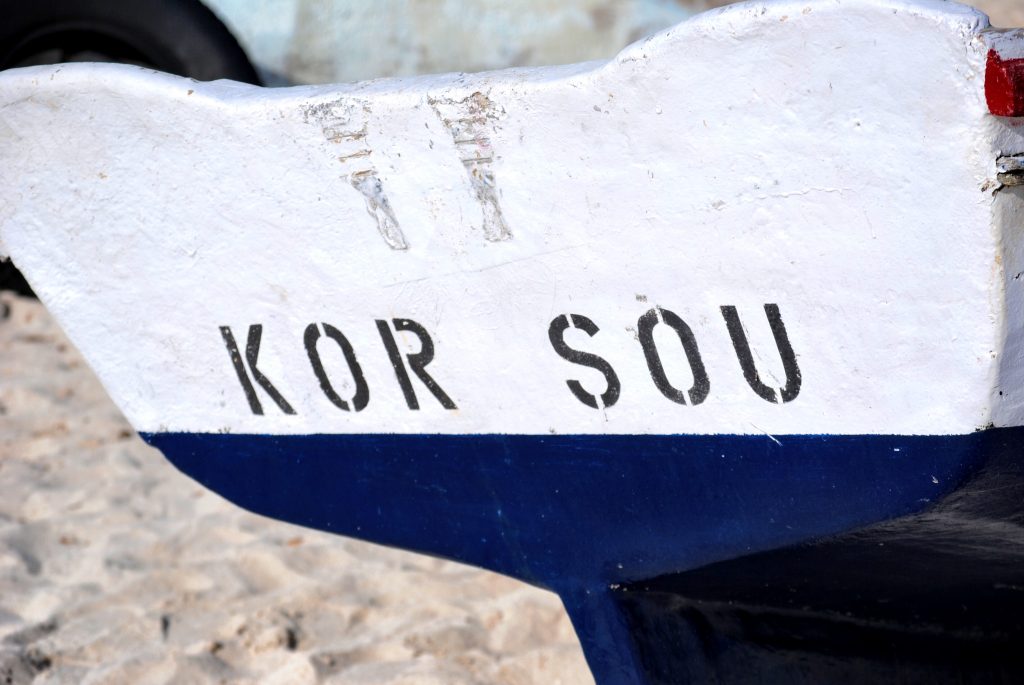 There were several people snorkeling along the sides of the cove. We were told that around 5:00 pm this is a great spot to see sea turtles. Unfortunately, we were about an hour early so we can't say for sure!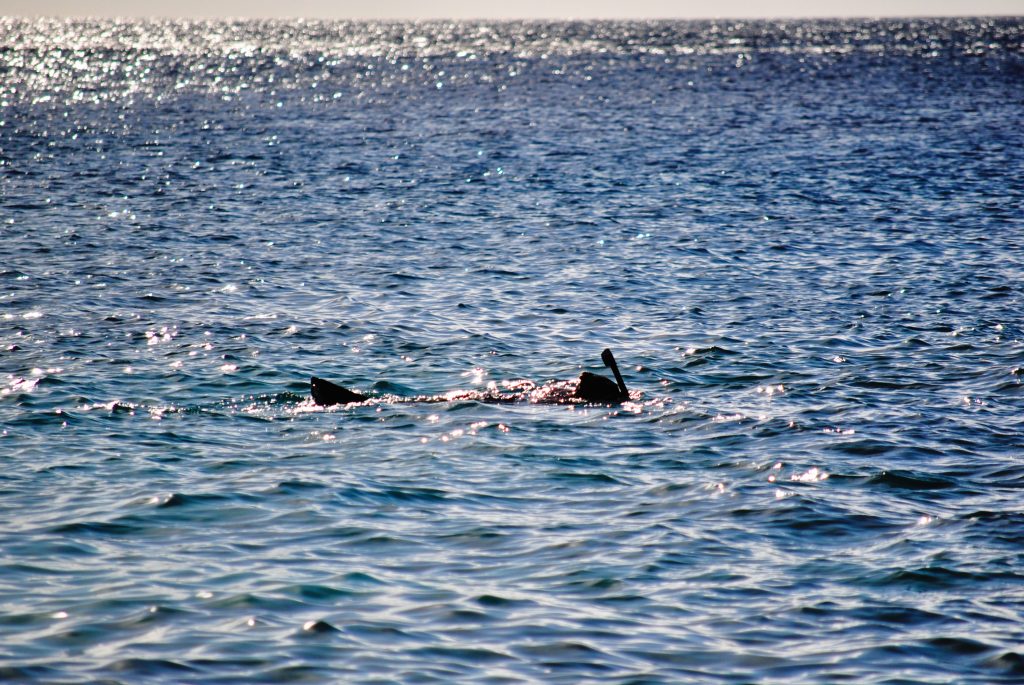 If you're hungry, there are restaurants nearby. There are also beach chairs and umbrellas available for rent.
Third Stop: Wild Flamingos Salt Flats
We loved seeing flamingos in their natural habitat and this area is so serene. If we had an entire day to spend, I would have laid out a blanket for a picnic.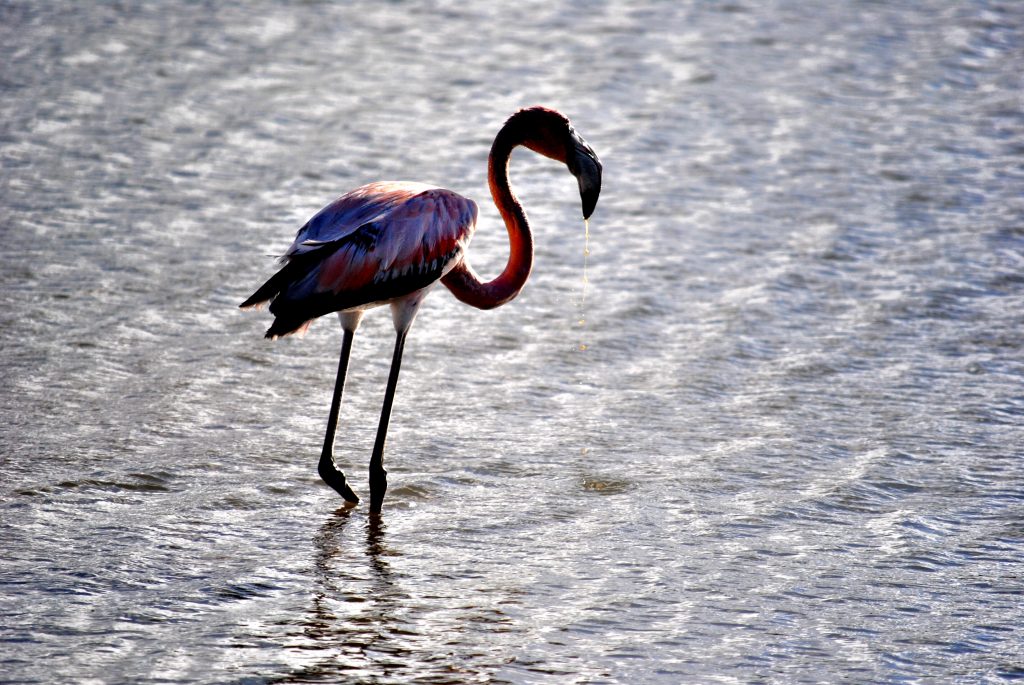 To get to the flamingo viewing area, you can plug in Jan Kok to your GPS. This will take you close to the salt flats. You'll know when you're there because you'll see the Flamingo Area sign!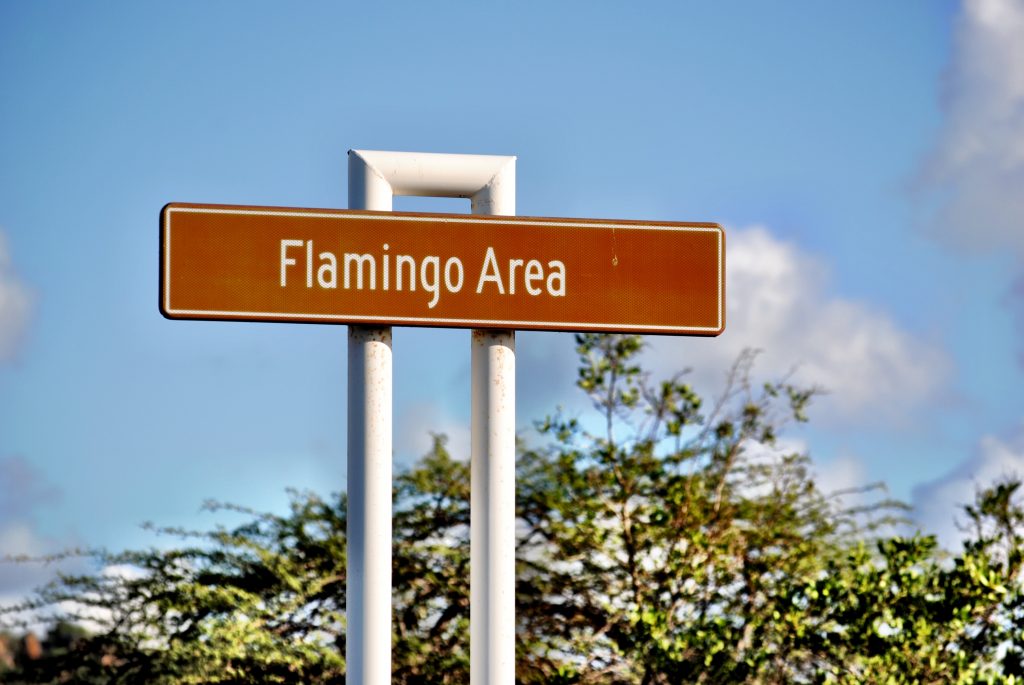 You can park along the road and walk across the sand to one of the viewing areas. If you drive a little farther down, you'll also have access to a wooden walkway that overlooks the salt flat.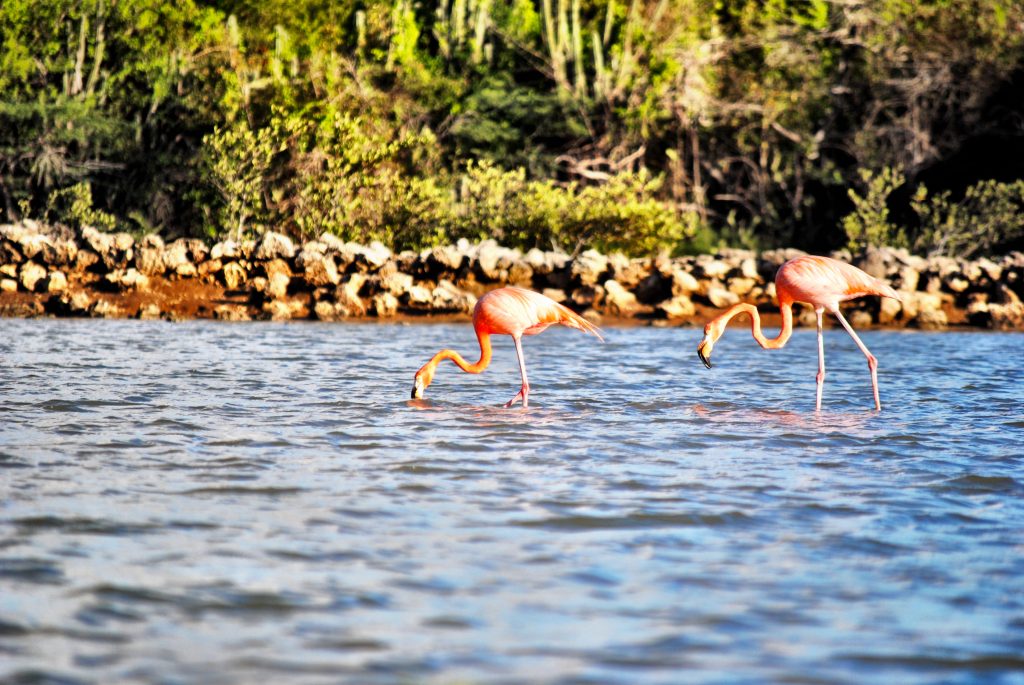 TIP: Watch out for thieves and don't leave anything valuable in your rental car while at the viewing area. Personally, we did not witness anything out of the ordinary while we were there. However, reviews on TripAdvisor warn of car break-ins at this spot. It's always good to be cautious, so we thought we'd share the warning.
After spending some time watching the flamingos, we headed back to the cruise port to return the rental car. We wanted to leave some time to explore Willemstad, the capital of Curaçao, before getting back on the ship! That area is walkable from the cruise port.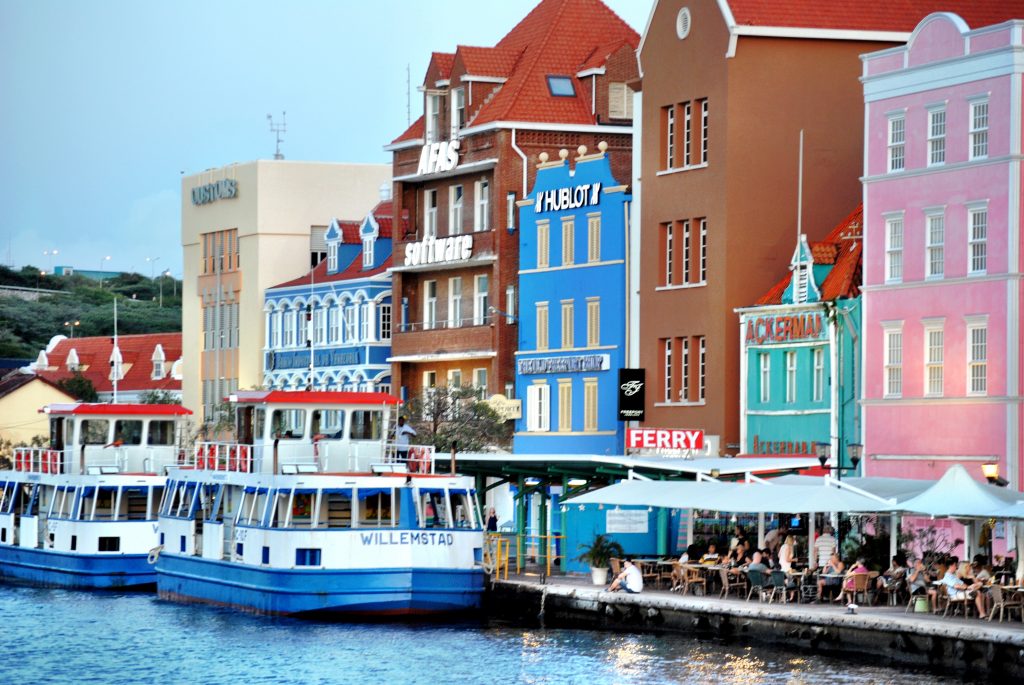 What We Missed In Curaçao
With our limited time, we certainly missed a variety of what Curaçao has to offer. There are several other attractions that we hope to see at another time:
Christoffelpark– Another national park in Curaçao. There are hiking trails up Mt Christoffel, as well as car routes. If you plan to hike, you should go early in the morning. Just like in Shete Boka, the sun will be very intense.
Blue Room Cave– This is a mostly underwater cave that looks very blue because of the light effects. It is a popular snorkeling spot. You can get there via a tour and we've also read that on a calm day at low tide you can access the cave by kayak.
Ostrich Farm– You can meet ostriches, emu, pot-belly pigs, and Nile crocodiles at the Curaçao Ostrich Farm. Admission is $17 per person.
Hato Caves– Daily 45 minute tours are available of this underground cave system in Curaçao. There is also a nature trail and cactus garden outside the cave.
Curaçao Sea Aquarium– Watch a dolphin or sealion show, feed nurse sharks, flamingos, or stingrays, and check out a variety of sealife at the Sea Aquarium. Admission is $21 for adults.
Curaçao Zoo– The zoo is home to flamingos, tamarins, caimans, monkeys, a variety of birds, tapir, and more. A bonus: admission is free! Donations are accepted.
Have you been to Curaçao? What's your favorite attraction?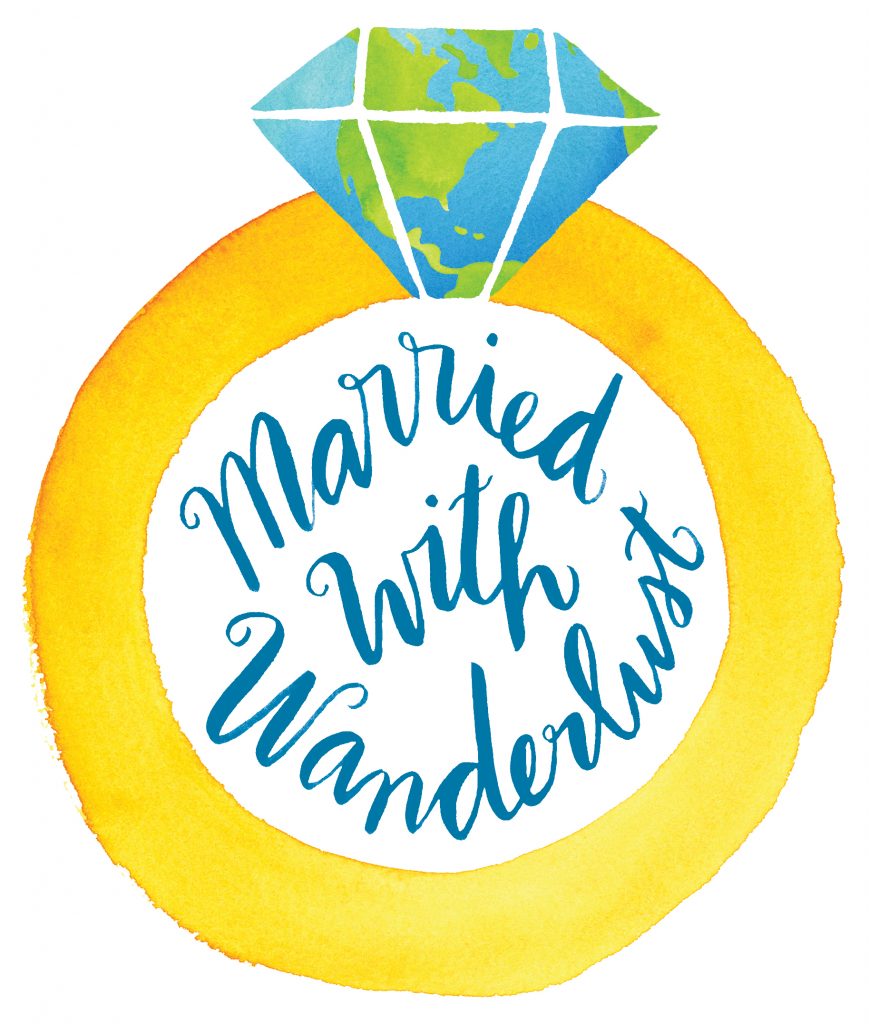 Enjoy our blog post? Pin it to share with others!