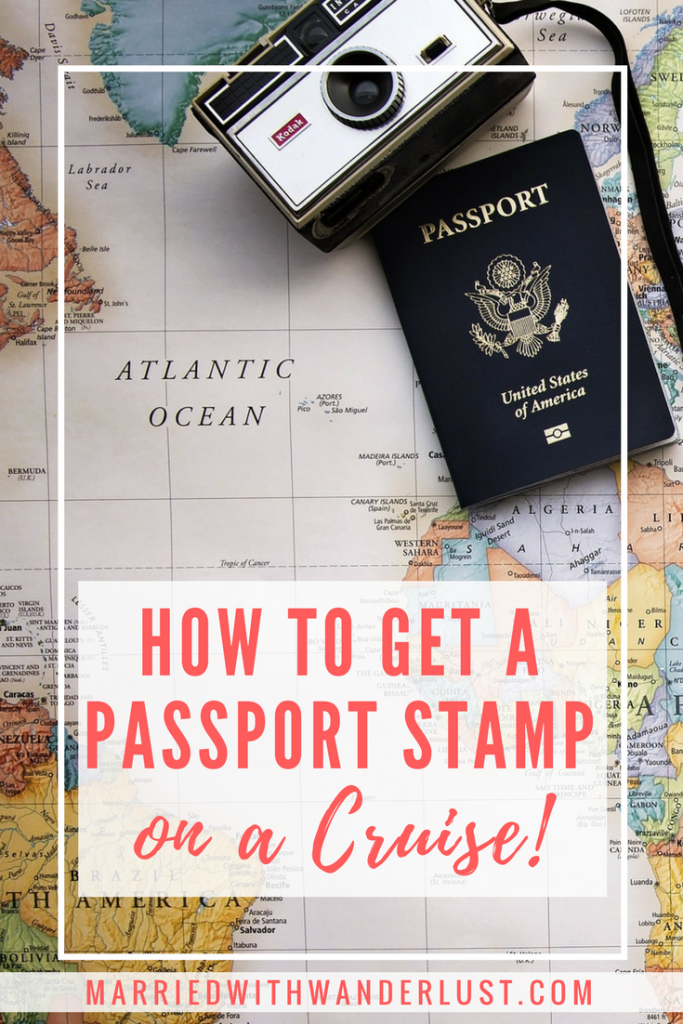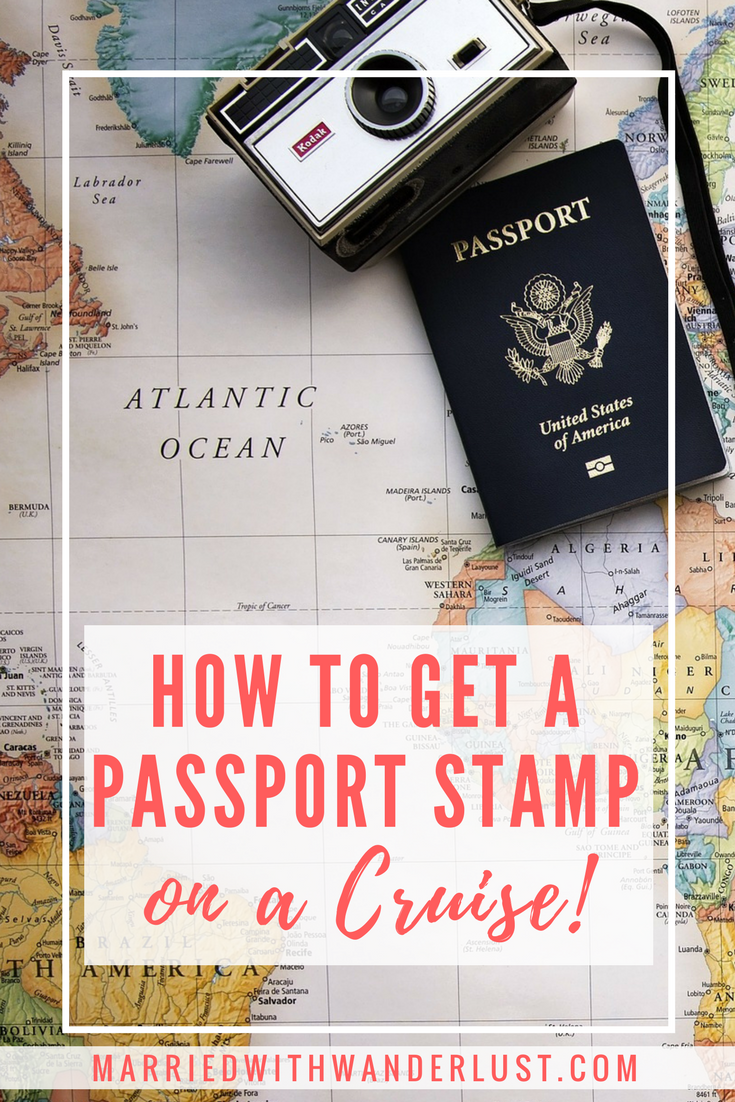 Fellow cruisers are often very surprised when we mention getting a passport stamp while in port. Many travelers don't even realize it's an option, but YES you can get your passport stamped at many cruise ports!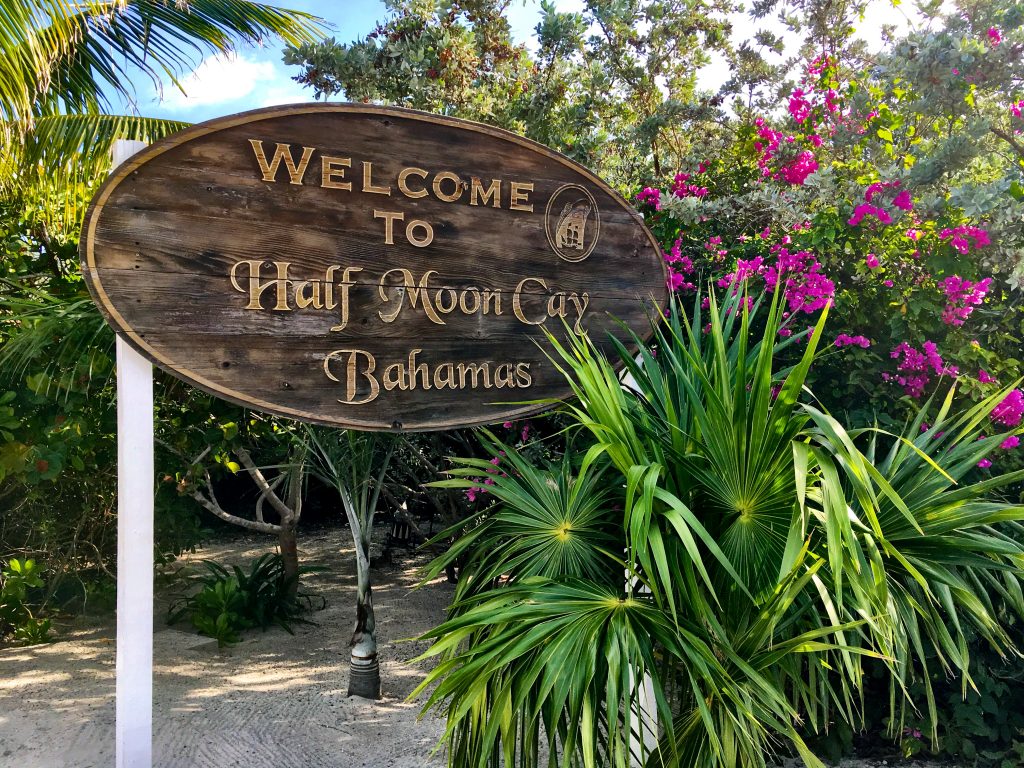 While most cruise ports don't actually require you to USE your passport, you are supposed to have one with you. So, why not get a passport stamp to mark your trip?
Many Caribbean and Central American cruise ports offer passport stamps at the Customs office once you are off the cruise ship. We also got our passport stamped when we stopped in Canada while on a cruise to Alaska!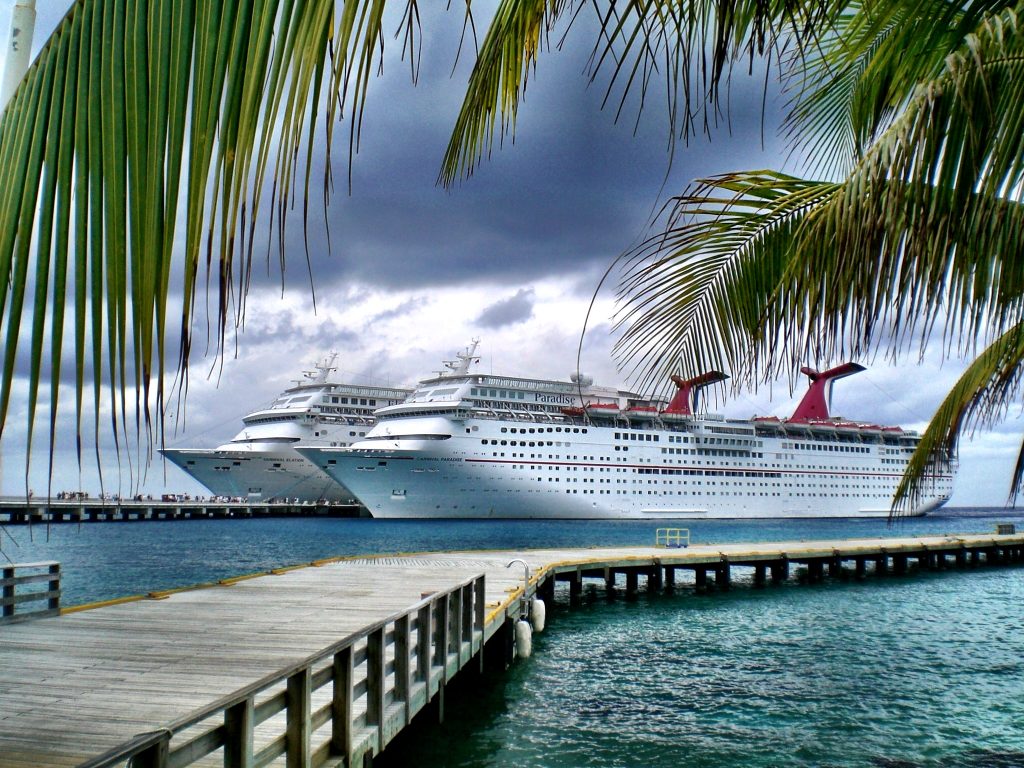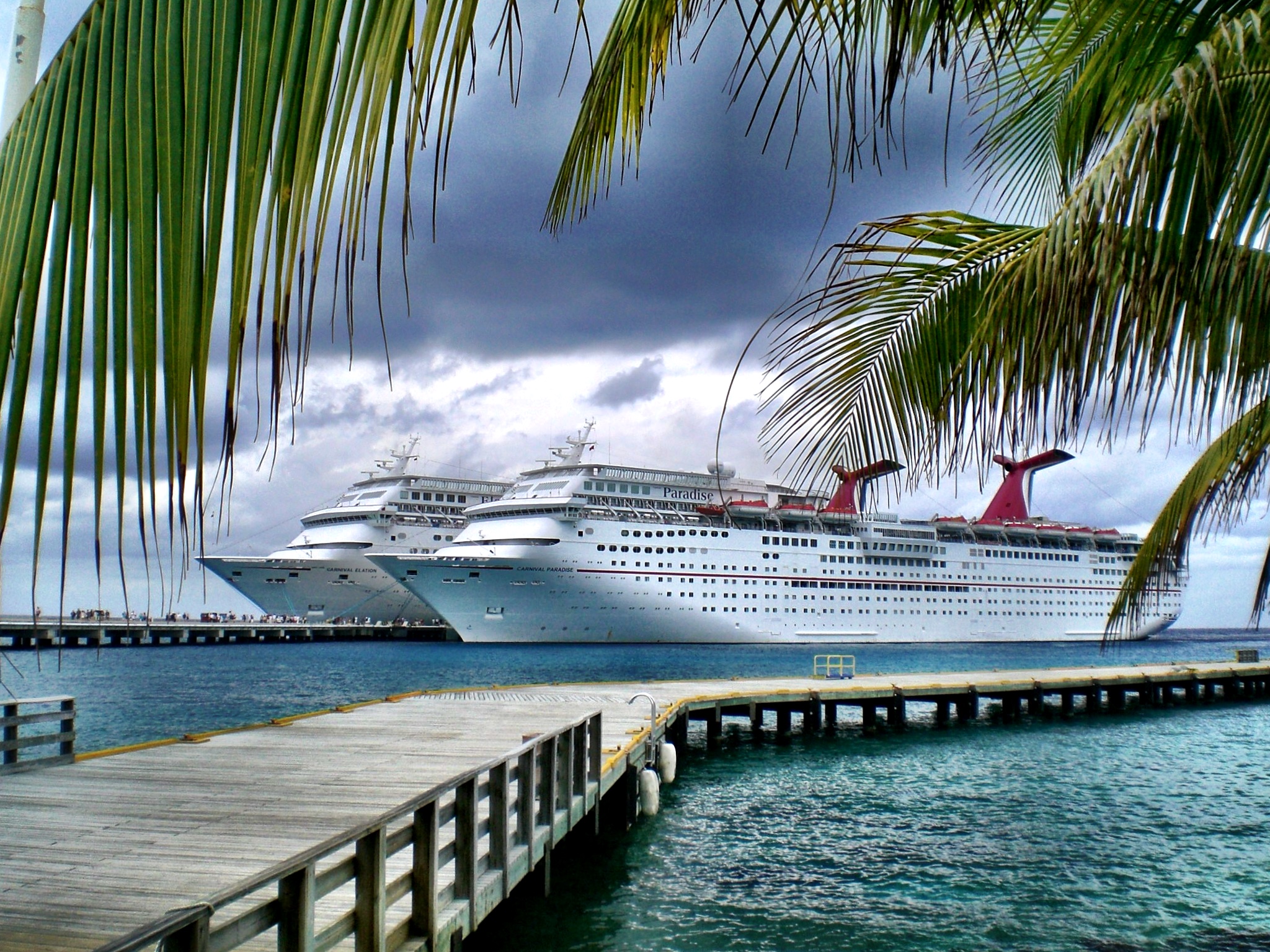 Getting a Passport Stamp When Cruising:
To find out if your cruise port offers passport stamps, look for the immigration or customs office after exiting the ship. Often, this office will be inside a building that you have to walk through when exiting the port. (There will usually be touristy shops in the building as well, and you'll just have to look for the office)
Please note: Sometimes tourist shops will offer souvenir passport stamps. Some people say these can invalidate your passport. While we can't say for sure and we've personally never had any trouble (we got a souvenir stamp in Grenada), we suggest that you get your passport stamps at the official Immigration or Customs Offices.
These offices are not usually well-marked. Sometimes you'll have to knock and ask the person who answers whether they offer passport stamps. It's likely you will be the first person that day to visit the office! We've never witnessed anyone else go to these offices in search of a passport stamp. One time, the immigration officer even had to change the date on the stamp because it had been that long since anyone had asked!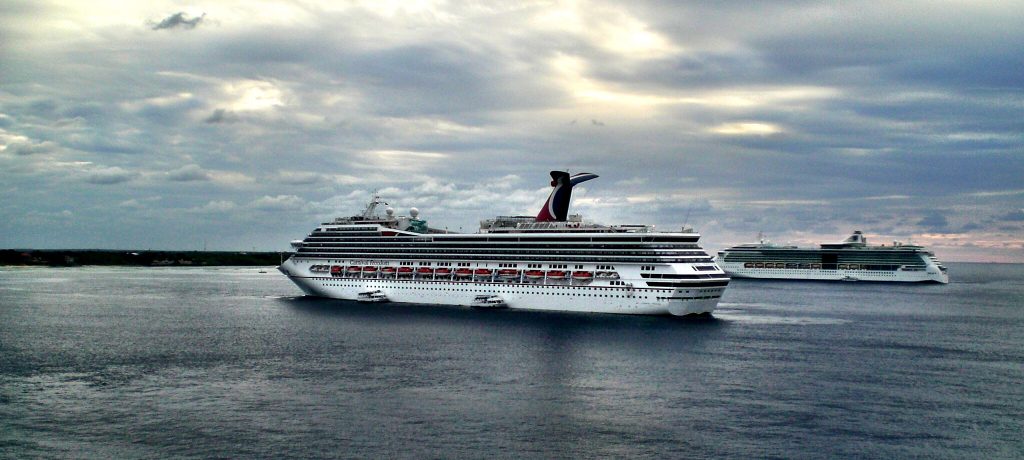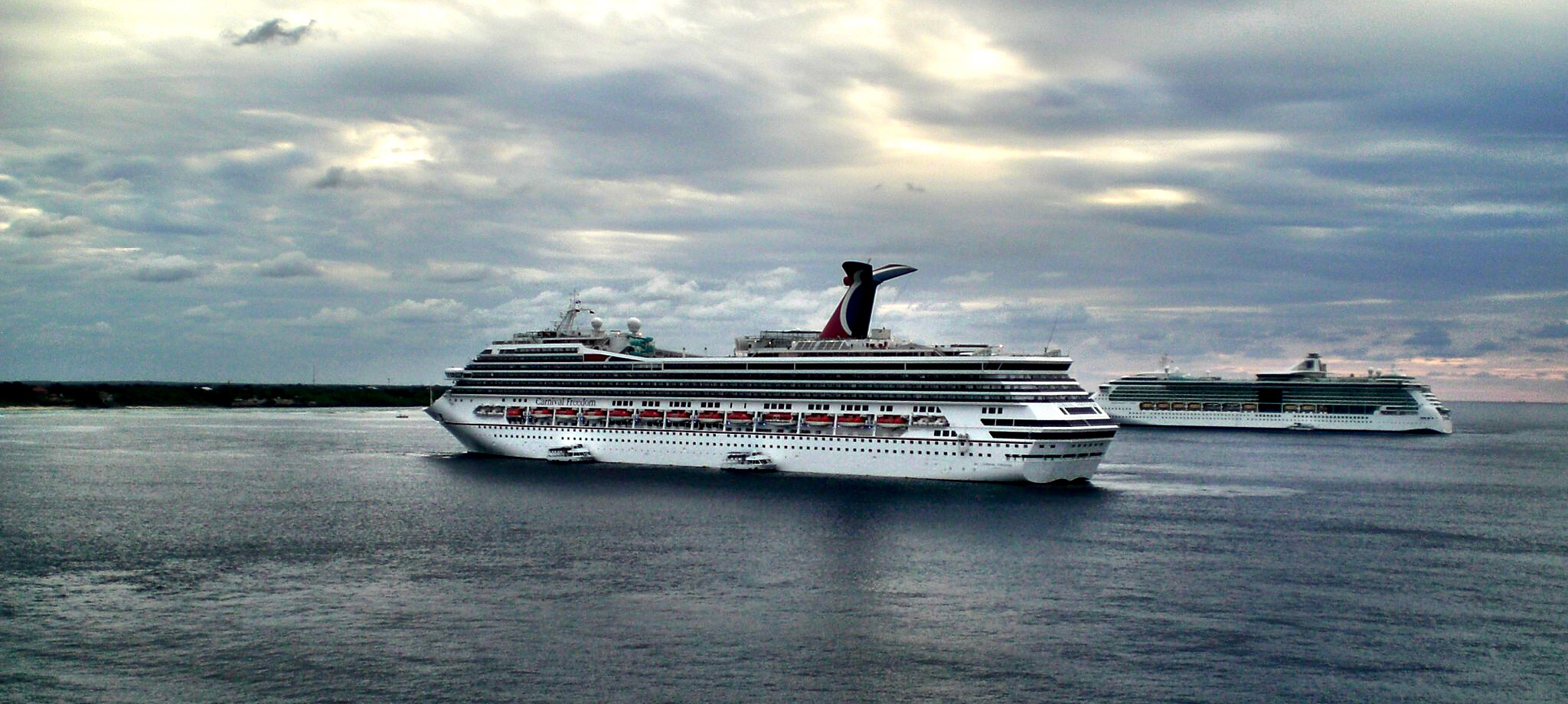 Below is a recap of the cruise ports that we've been to and asked for passport stamps. (We've been to a few other ports but ran out of time to ask, so we can't speculate on whether they provide stamps!)
Victoria, Canada
We've been cruising together for many years and at first, we also did not realize that getting a passport stamp was an option! I think the first time we ever decided to ask about a passport stamp was during our 2014 Alaska cruise. Our final cruise stop was in Victoria, Canada and we asked at the security office when heading back to the ship.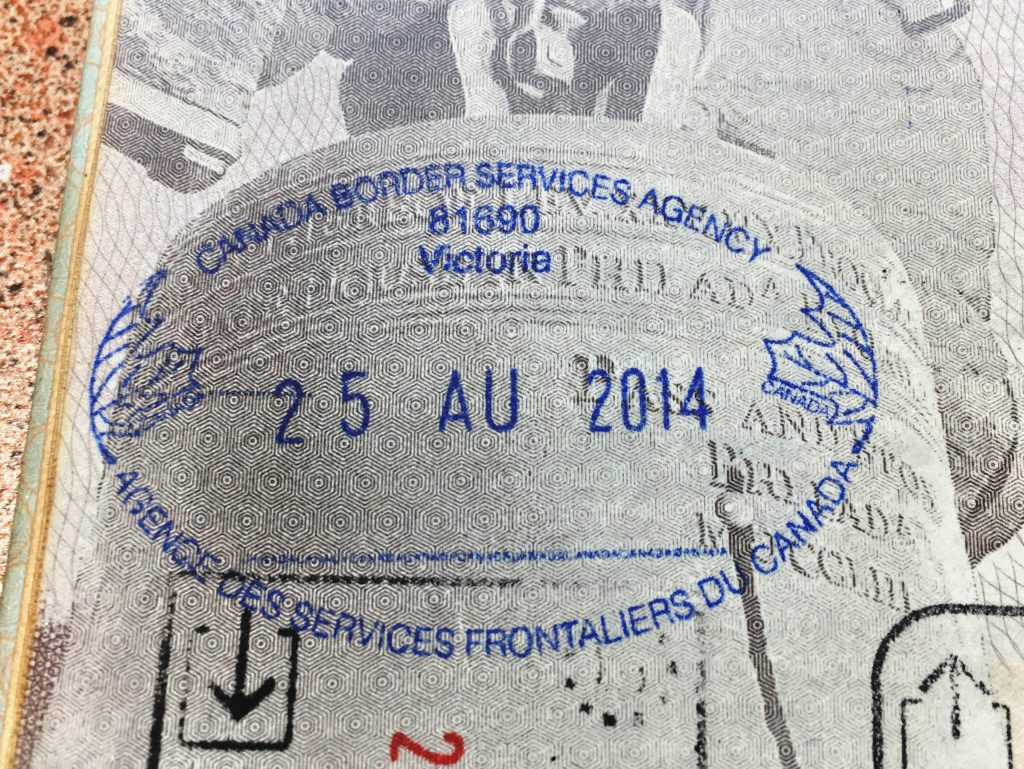 Nassau, Bahamas
Nassau, Bahamas is another easy port to grab a passport stamp when you're heading back to the ship. There is a building near where you'll head through security and an immigration officer can stamp your passport. If you don't see it, just ask! They'll point you in the right direction!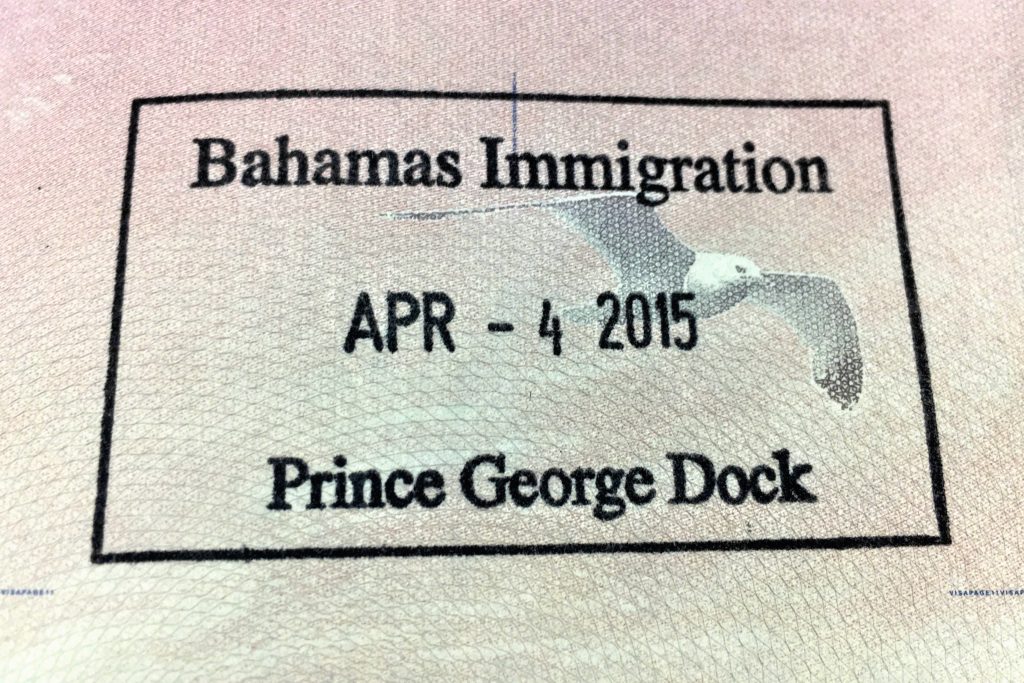 Barbados
Not every passport stamp you'll get at a cruise port is "official."  For example, in Barbados the passport stamp they give you at the immigration office says "souvenir." Please note: some say souvenir stamps can invalidate your passport. We did not know this at the time and fortunately have not had any issues. However, we want to share this so you use your own discretion on whether to obtain one.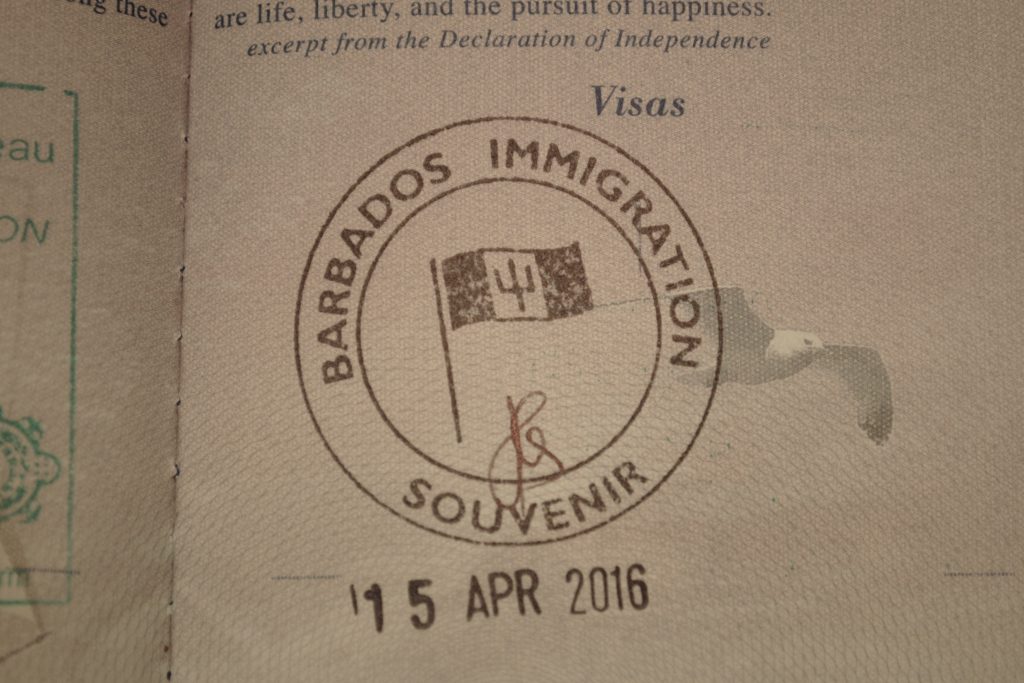 Grenada
Our Grenada passport stamp is also a "souvenir." At the St. George, Grenada port, the stamp you receive does not include a date.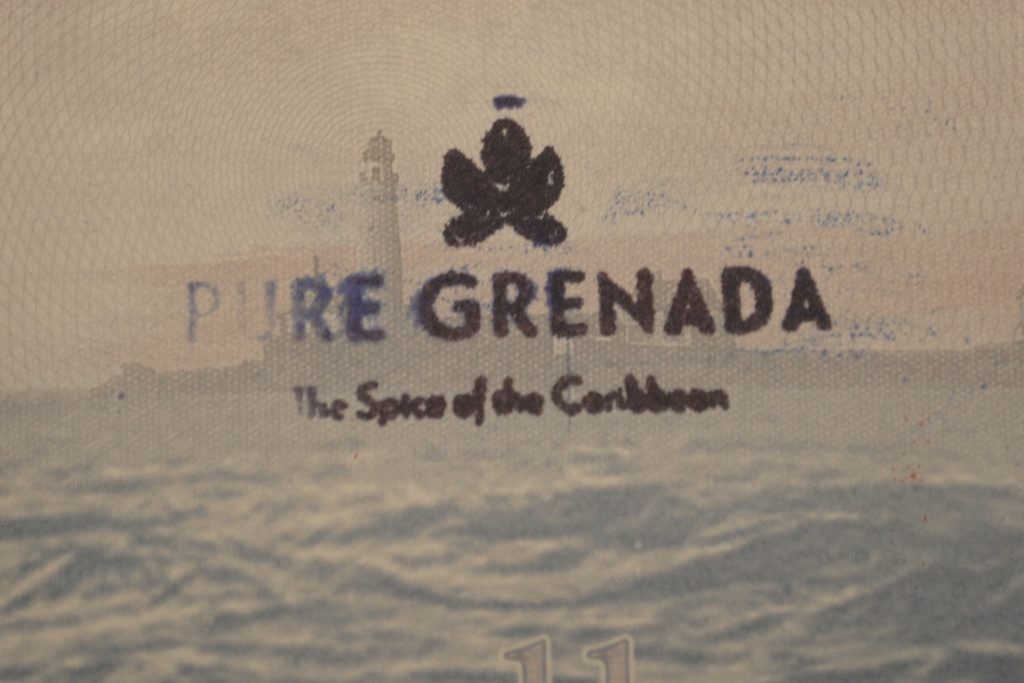 Half Moon Cay, Bahamas
UPDATE: As of March 2023, a reader let us know Half Moon Cay is no longer providing passport stamps.
It's easy to get a passport stamp at Half Moon Cay, Bahamas! This is the private island owned by Holland America Line. When you get off the tender boats, you'll exit into a small town square. To the right you can cross a dirt street and you'll see the small customs building. It looks like a tiny house and it is not marked.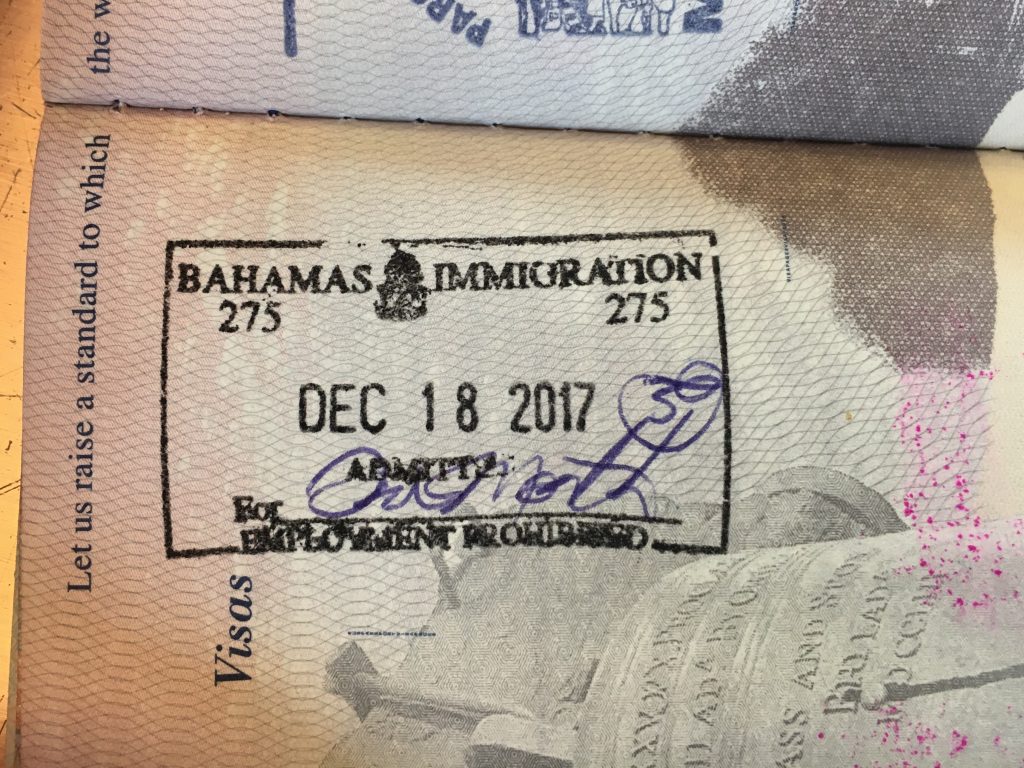 Aruba
In Aruba, the passport office is at the Carnival cruise terminal. We sailed with Holland America, so we walked over to the other cruise terminal main building. The office is in a corner with a sign that says "immigration" and you'll have to knock on the door. They are only open normal business hours so go early if you'll be in port for a long day.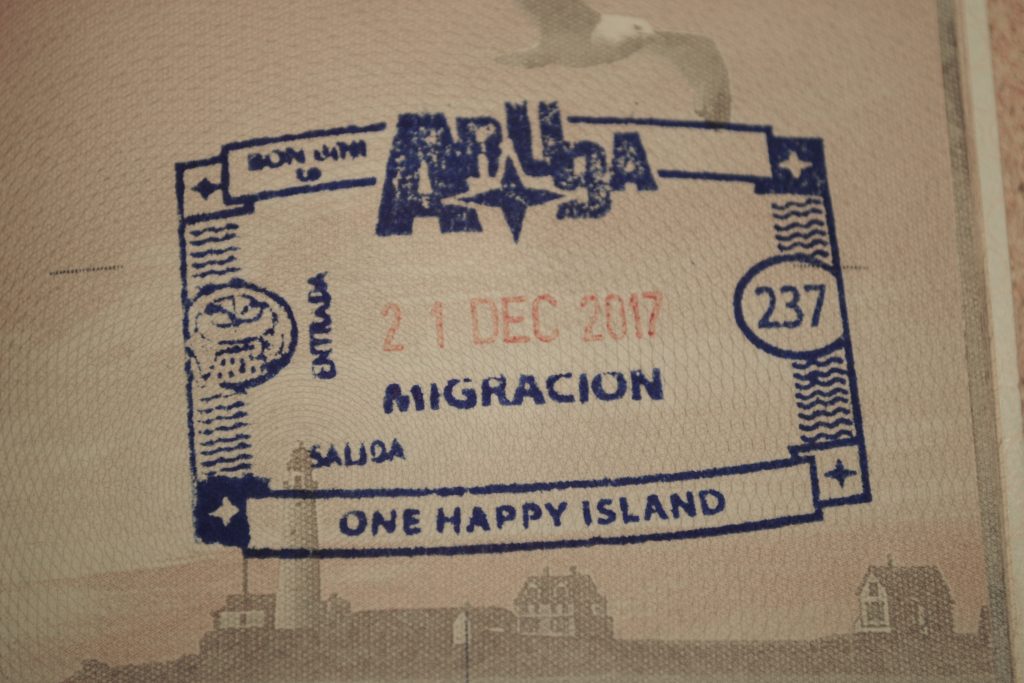 Curaçao
You can get a passport stamp in Curaçao. However, we missed our opportunity while road tripping around the island! Employees told us their office is only open during business hours. Next time!
Colon, Panama
We had the same issue at the Colon, Panama cruise port. Workers at the cruise terminal building told us their immigration office is only open on weekdays. However, we didn't actually see an immigration office so we can't say for sure a stamp is an option!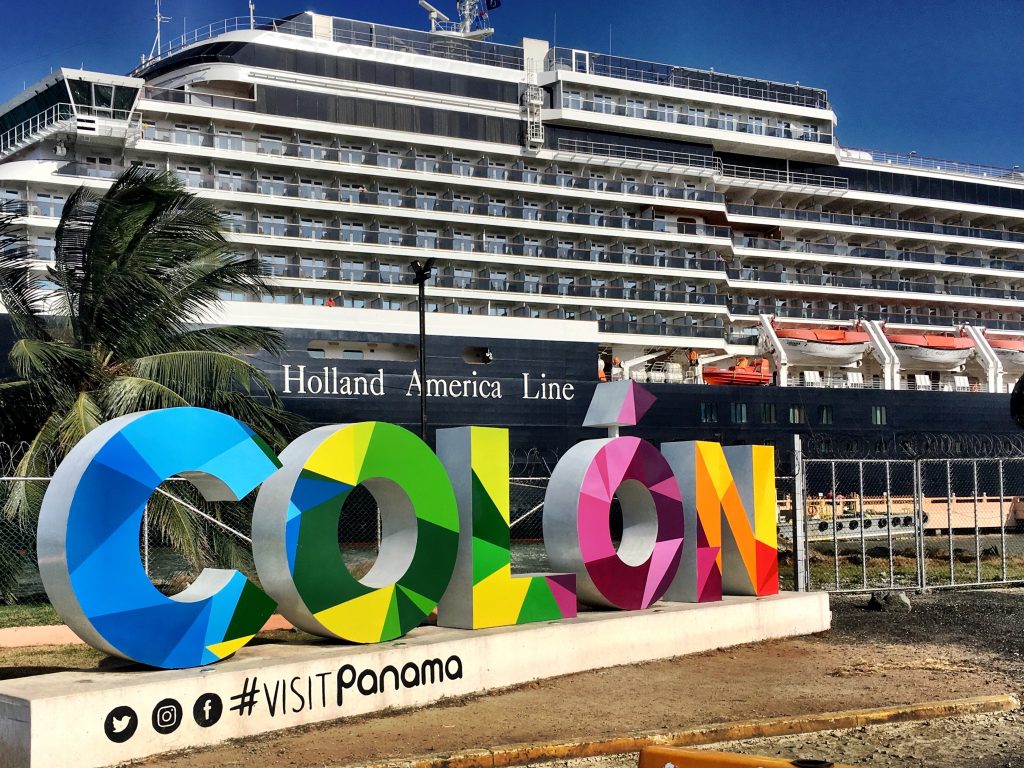 Limon, Costa Rica
Passport stamps are not an option at the Limón, Costa Rica cruise port. We asked multiple people and everyone told us they don't offer them.
So, How Do You Know If You Can Get a Passport Stamp When Cruising?
Ask! Seriously, that's the only way to find out. We usually ask around the main office whenever we exit the ship. If we have an excursion scheduled, we'll just ask around once we get back. There's no harm in asking and more often than not we've found that you CAN get a passport stamp!
Need more inspiration for your next cruise?
Check out these blog posts to help you plan your trip:
Enjoy our blog post? Pin it to share with others!