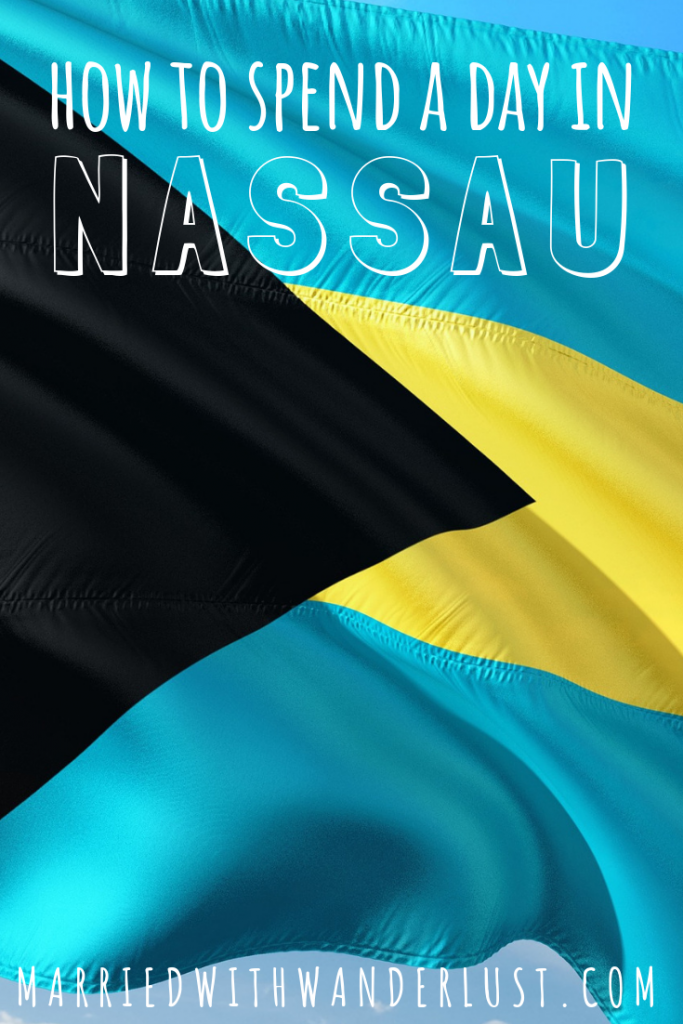 If you're heading on a cruise from Florida, chances are high you'll make a stop in Nassau, Bahamas. To be honest, it's not everyone's favorite port. It can be crowded due to the high number of cruise ships there. Some visitors also believe the vendors at the port can be pushy (personally, our worst experiences with this were in Freeport, Bahamas, and Grenada).
However, there is plenty to do in the capital of the Bahamas if you know before you go! Here are our thoughts on the best things to do in Nassau:
Things to do in Nassau, Bahamas:
Get a Passport Stamp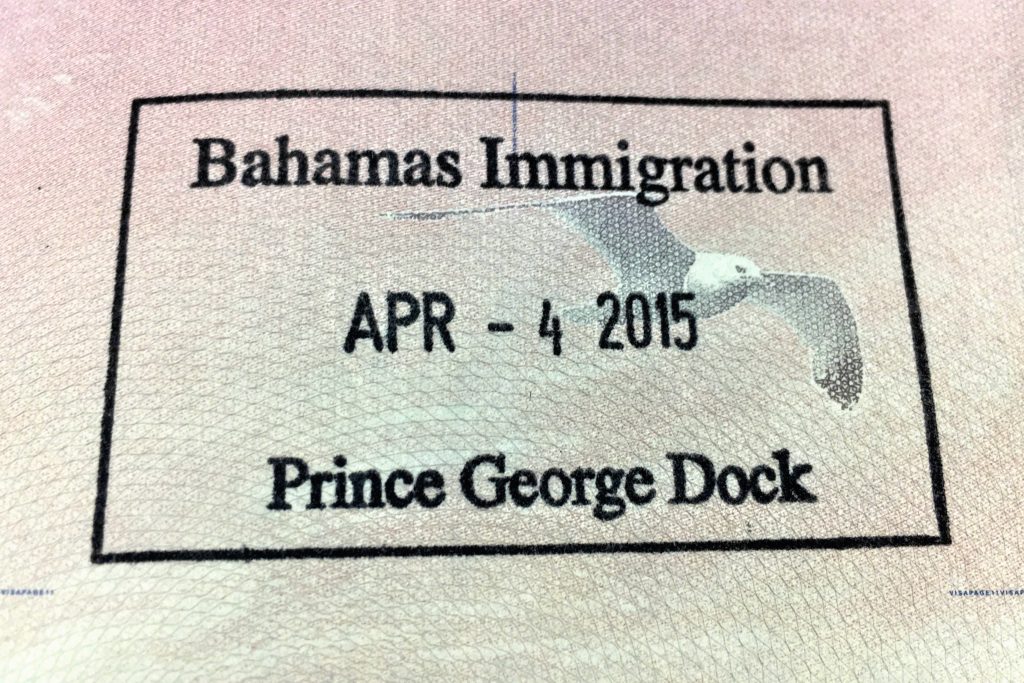 Did you know you can get a passport stamp when traveling by cruise ship? Well, you can! And our blog post that explains how is our most read post to date.
In Nassau, you'll see Bahamas Port Administration Building at the end of the cruise dock. Ask one of the security guards and they'll point you in the right direction.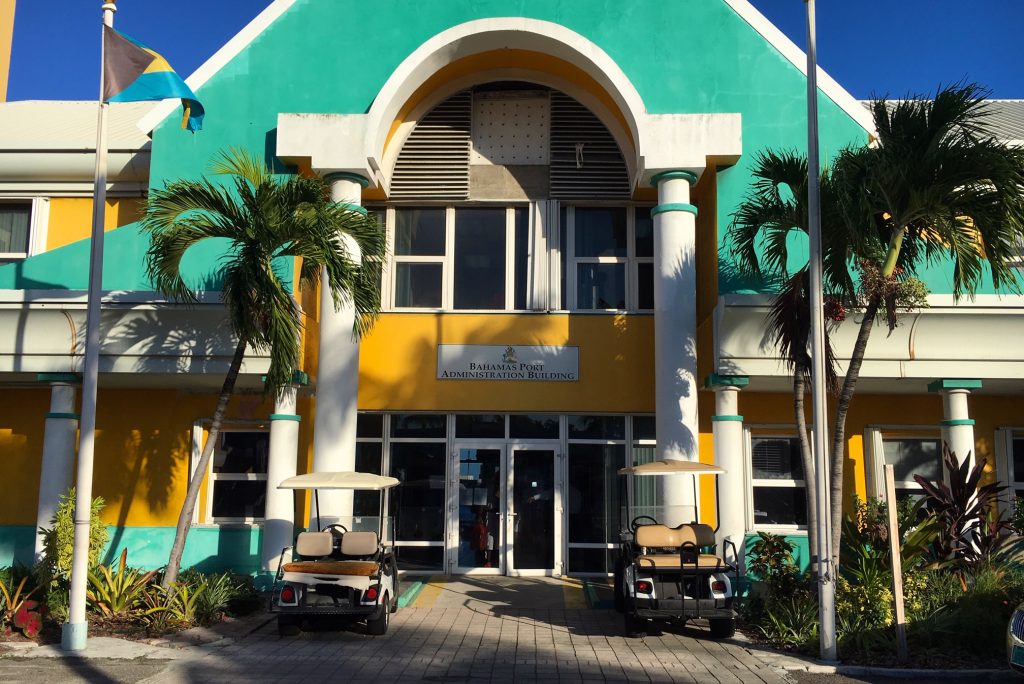 Inside the building, you'll see signs for where you can get the passport stamp. The room is the last door on the right.
Hang out at Señor Frogs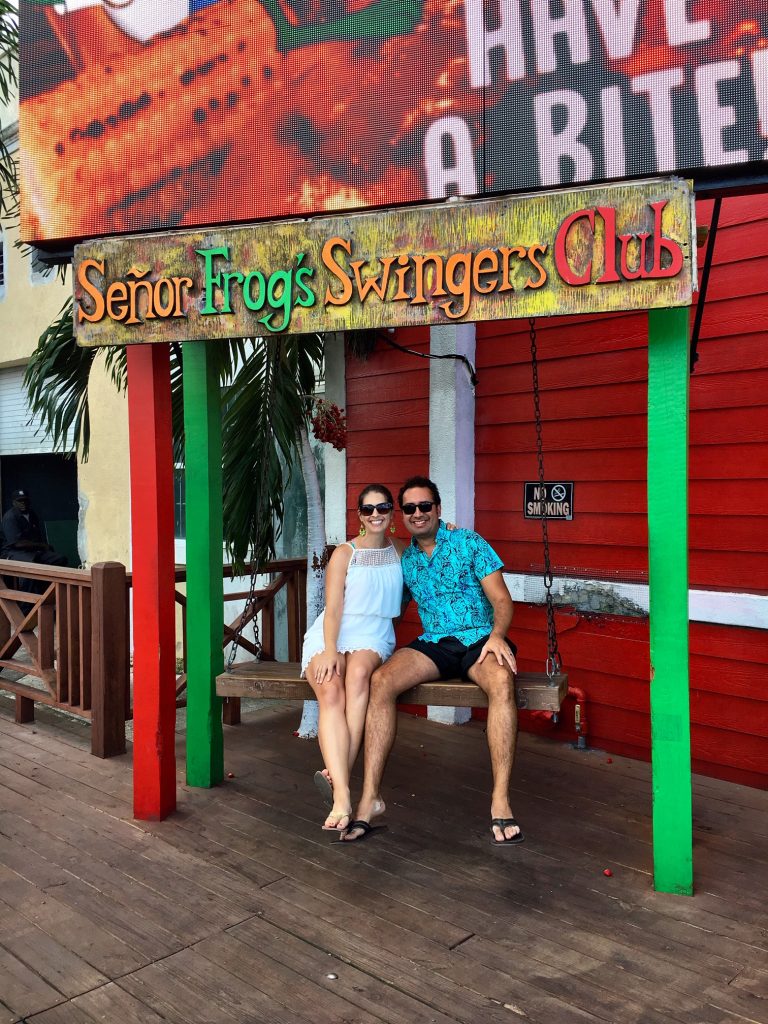 A visit to Señor Frogs can be about as wild or as tame as you'd like it to be! This restaurant and bar is located walking distance to the cruise port along the waterfront. While it could be considered a "tourist trap," it's also a lot of fun and we've visited each time we were in Nassau.
From the staff pouring free shots in the mouths of tourists, to Conga lines, and chugging competitions on stage, you'll be plenty entertained. Hungry? Try the conch salad – yum!!
Sip a Craft Beer at Pirate Republic Brewing Co.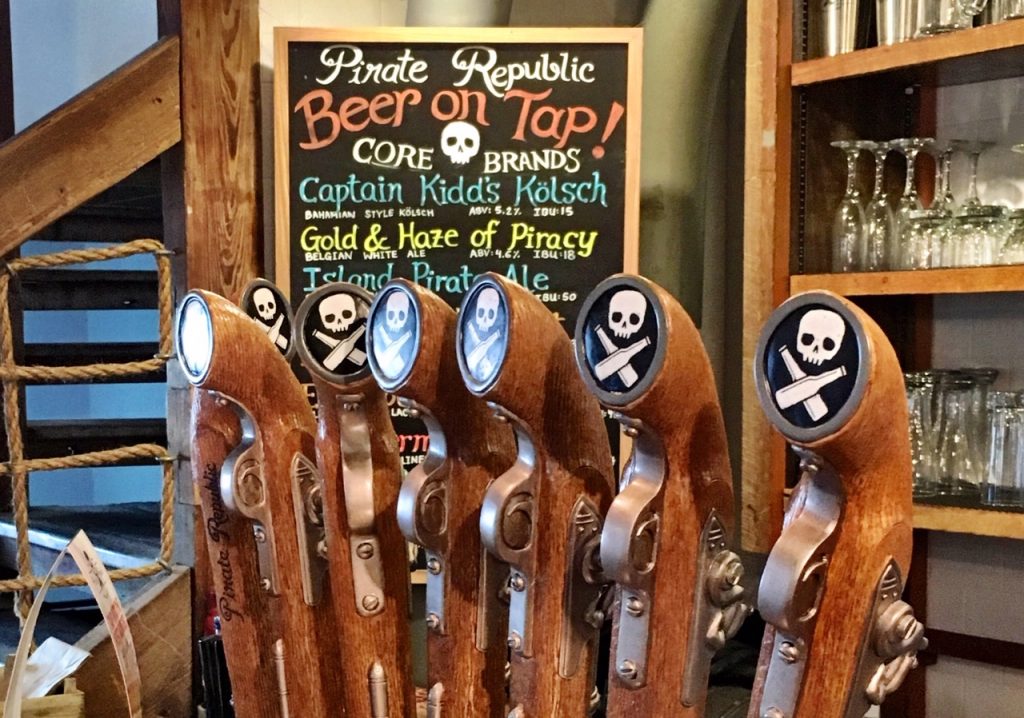 Prefer a little more relaxed environment and a craft beer? Head to Pirate Republic Brewing Company, the only craft beer in the Bahamas. Brewery tours are available at 11:30am and 2:00pm on all days but Sunday. Can't decide which beer to try? Taste a flight!
Relax on the Beach
There are many beaches in Nassau that are free to the public; some require a taxi and others are walking distance. Both have their pros and cons.
Junkanoo Beach is walking distance from the port (you'll be able to see the ships). It's definitely not the cleanest of all the beaches and can be crowded, but it does the job if you're looking for free and nearby. Cabbage Beach is really popular with cruise ship tourists and is located on Paradise Isla about a 10-15 minute cab ride away. Cable Beach is another popular spot that requires about a 20-minute cab ride. We've been to Cable and personally enjoyed it more than Junkanoo. It was nice to get away from the cruise ship crowd for just a little bit and relax in the peace and quiet.
Wander the Straw Market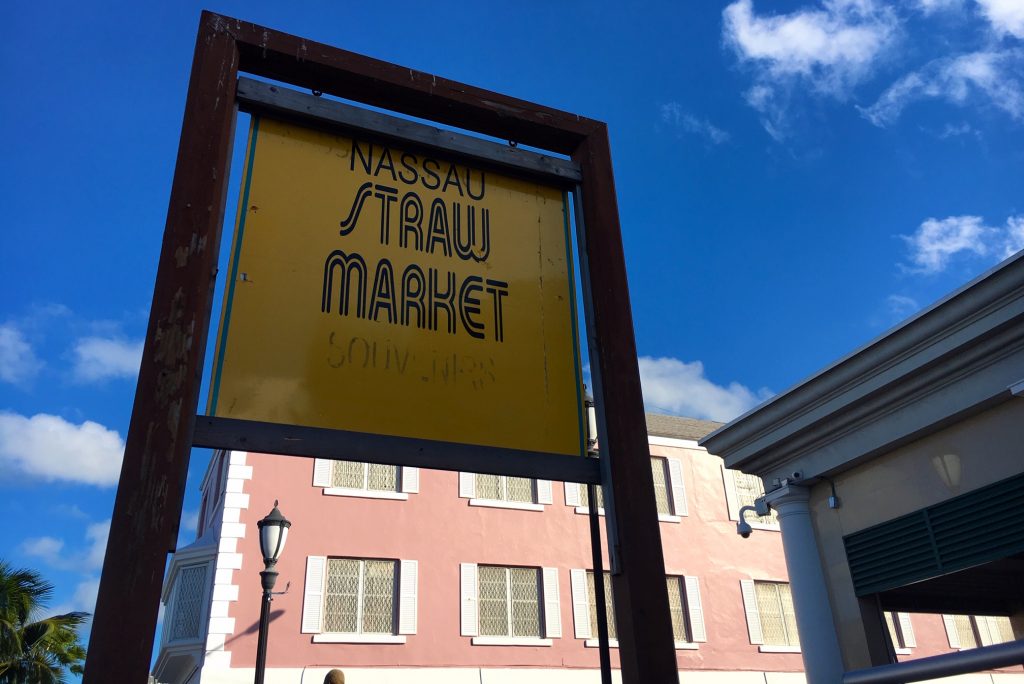 If you like to shop, this open-air market offers handwoven crafts and lots of souvenirs. The Straw Market is walking distance to the cruise port on W. Bay Street. Searching for a bargain? Many of the vendors are willing to negotiate so give it a try!
Visit Atlantis Resort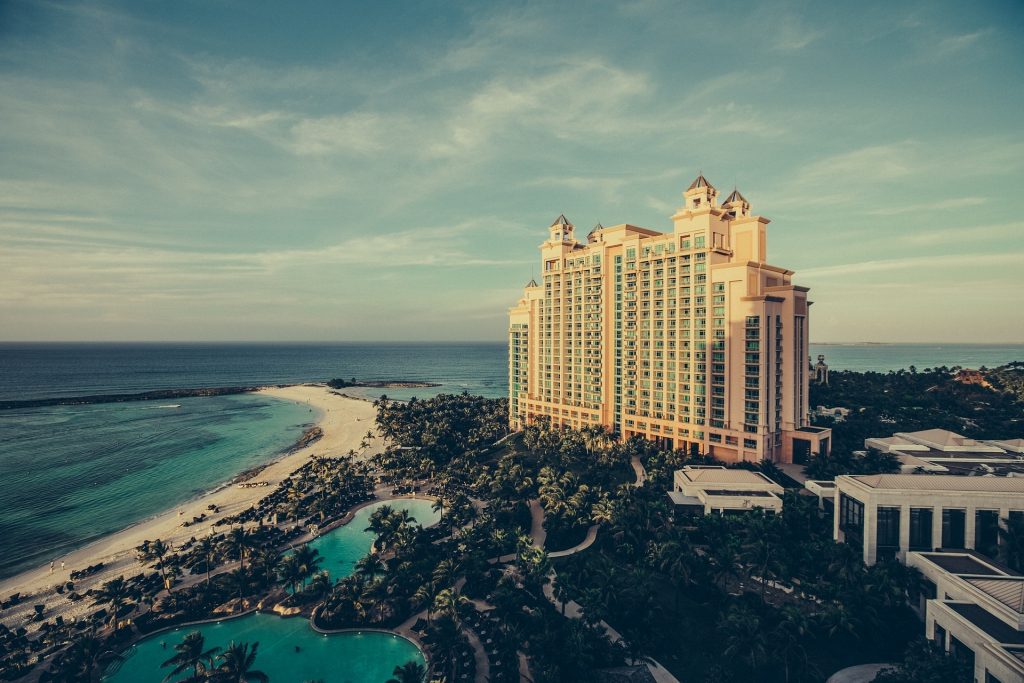 The Atlantis Resort is one of the most popular attractions in Nassau. Several different day passes are available to cruise ship visitors. The most expensive provides access to the waterslides, pools, private lagoons, aquarium, and more. The cheaper passes do not give access to the pools, slides, or private lagoons.
Buy a Day Pass to a Resort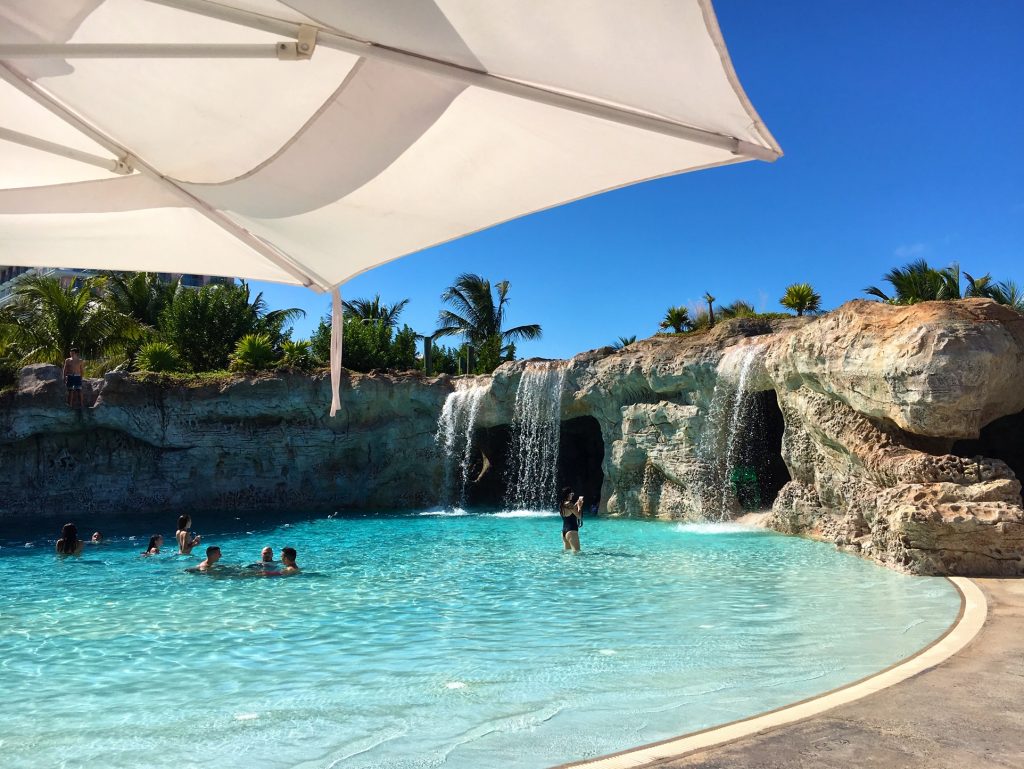 Other than the Atlantis Resort, day passes are also available at other resorts in Nassau. This is a great option for getting away from the crowds at the port or visiting an adults-only resort for awhile. Some day passes include lunch or even unlimited drinks. Do your research before you go so you'll be ready to grab a cab to your chosen resort!
Book an Excursion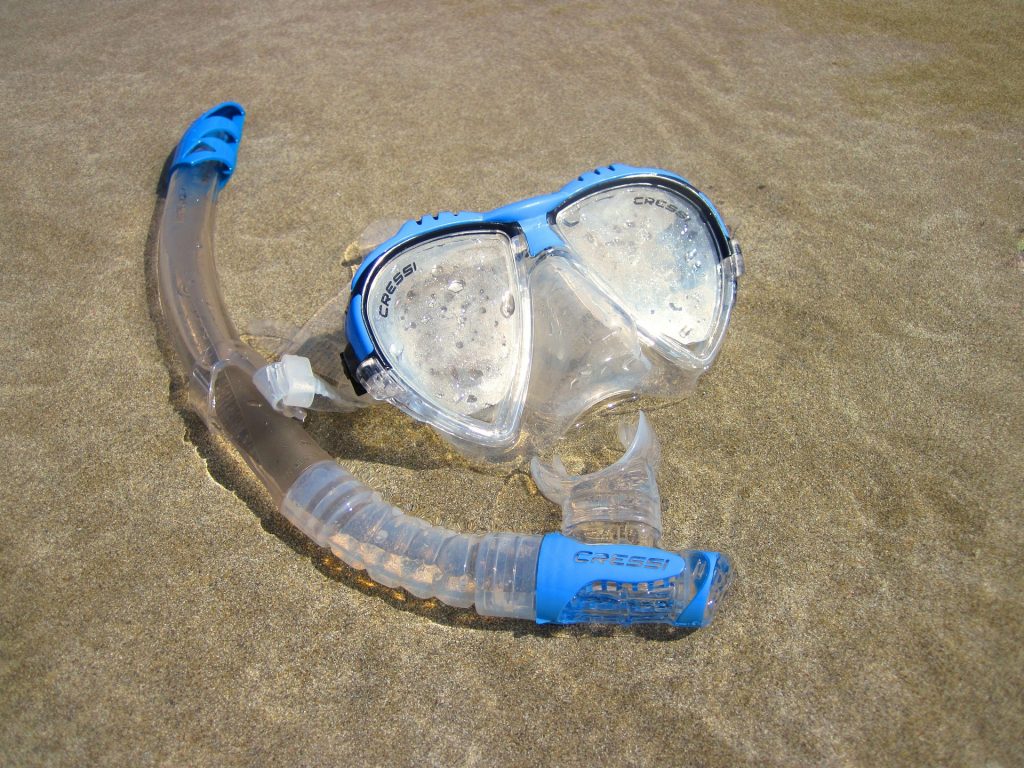 There a lots of options for excursions in Nassau: snorkeling, dolphin encounter, island tour, catamaran ride, parasailing, just to name a few! You can book a tour through your cruise line or book independently through a tour provider. We explain more about the cost pros and cons in our post on saving money while cruising.
Keep in mind that the ship is guaranteed to wait for you if you book through the cruise line and the excursion runs late. You don't have the same guarantee if you book through a third-party.
Need More Cruising Inspiration?
Check out our other posts on cruising: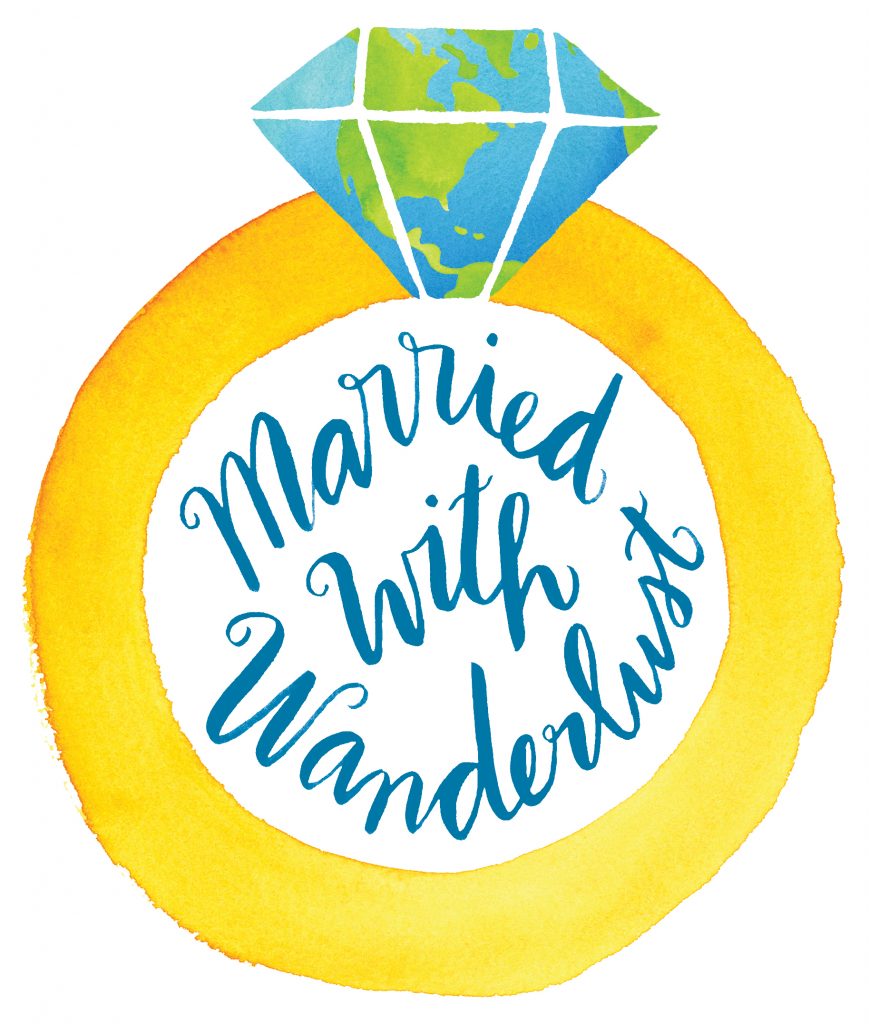 Enjoy our blog post? Pin it to share with others!