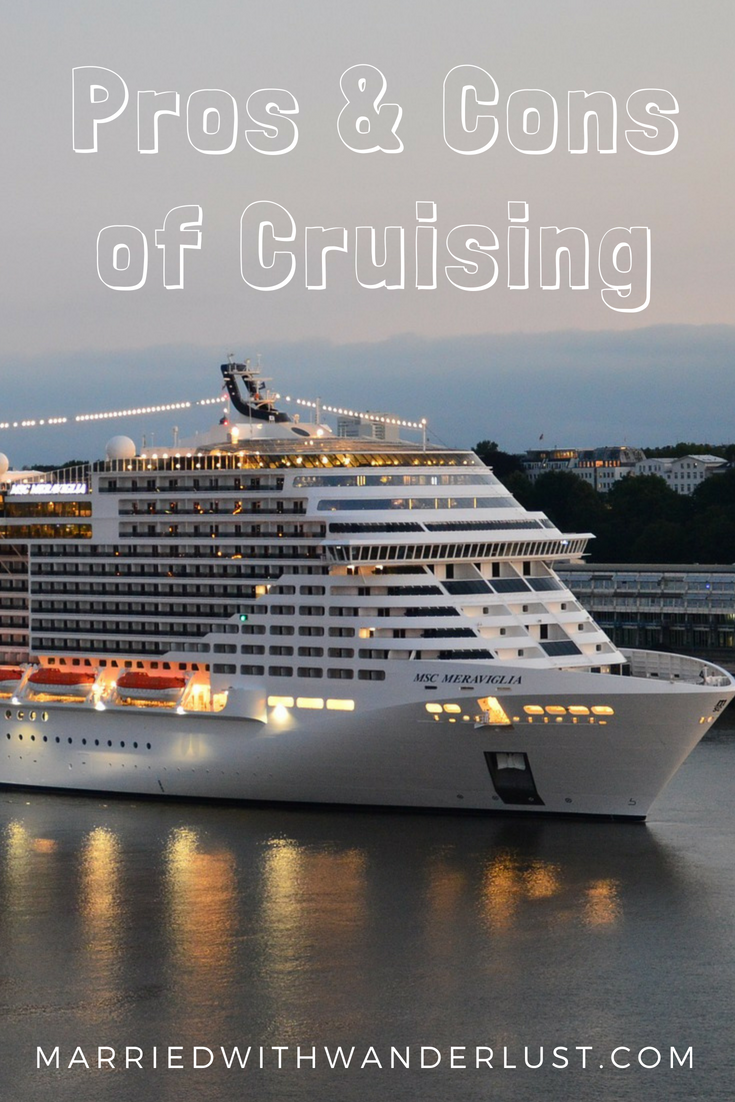 The first vacation we ever took together was a cruise to the Bahamas. Since then, we've cruised to many Caribbean islands, into the Panama Canal, and around Alaska. Before booking, you should check out these pros and cons to cruising to see if it's right for you!
Pros to Cruising
Your suitcase travels with you
Traveling around the world by car, train, or plane is a ton of fun. But, on those trips you have to pack and unpack your suitcase over and over again as you move from hotel to hotel. It can be a pain lugging your suitcase around. With a cruise, you get to visit several locations, but you only have to unpack once.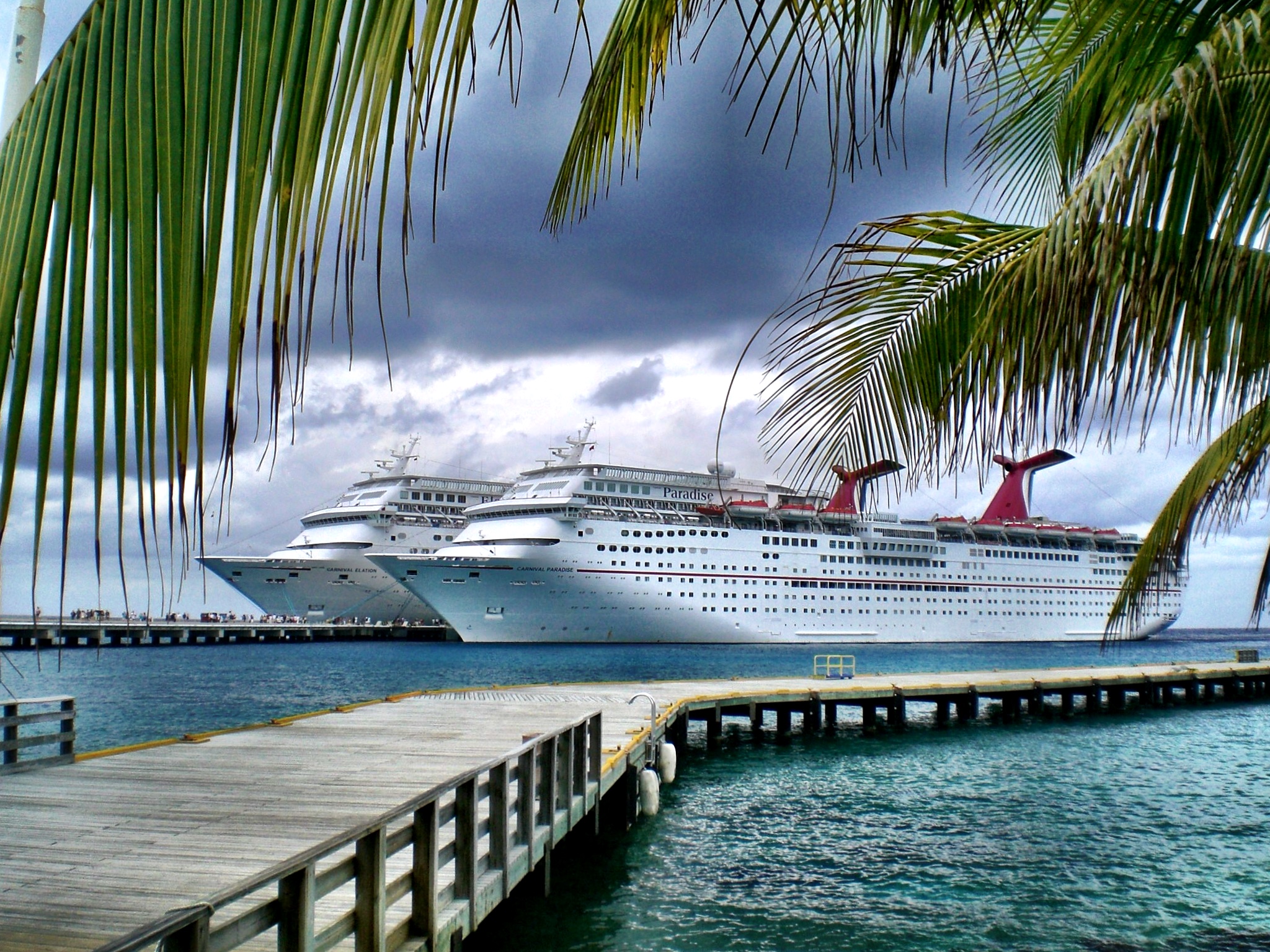 You can see lots of locations on one vacation
This is probably our favorite part about cruising. We love being able to see several new cities every time we cruise. One day you could be snorkeling in St. Thomas and the next you could be sipping from a coconut on a beach in St. Lucia!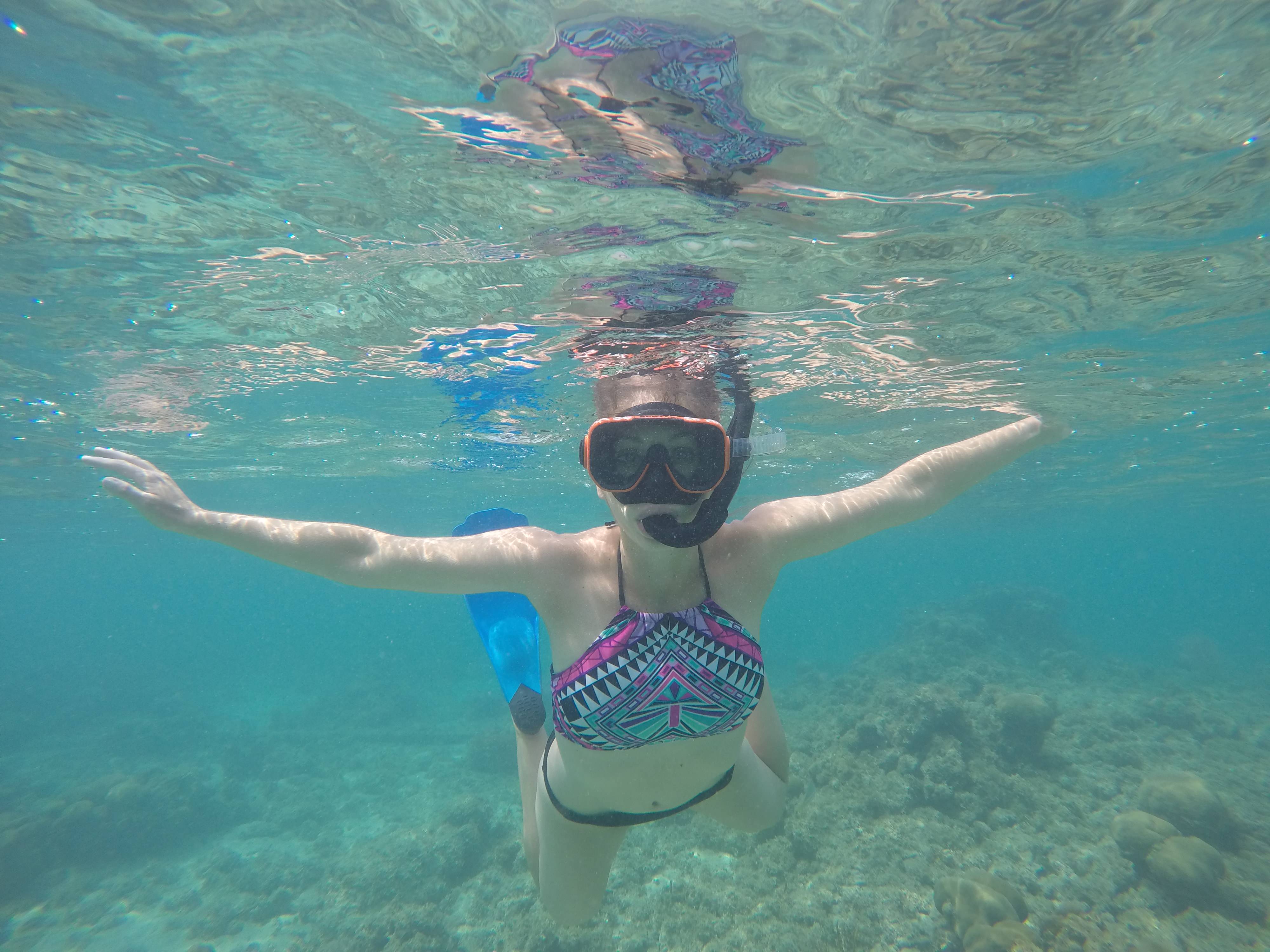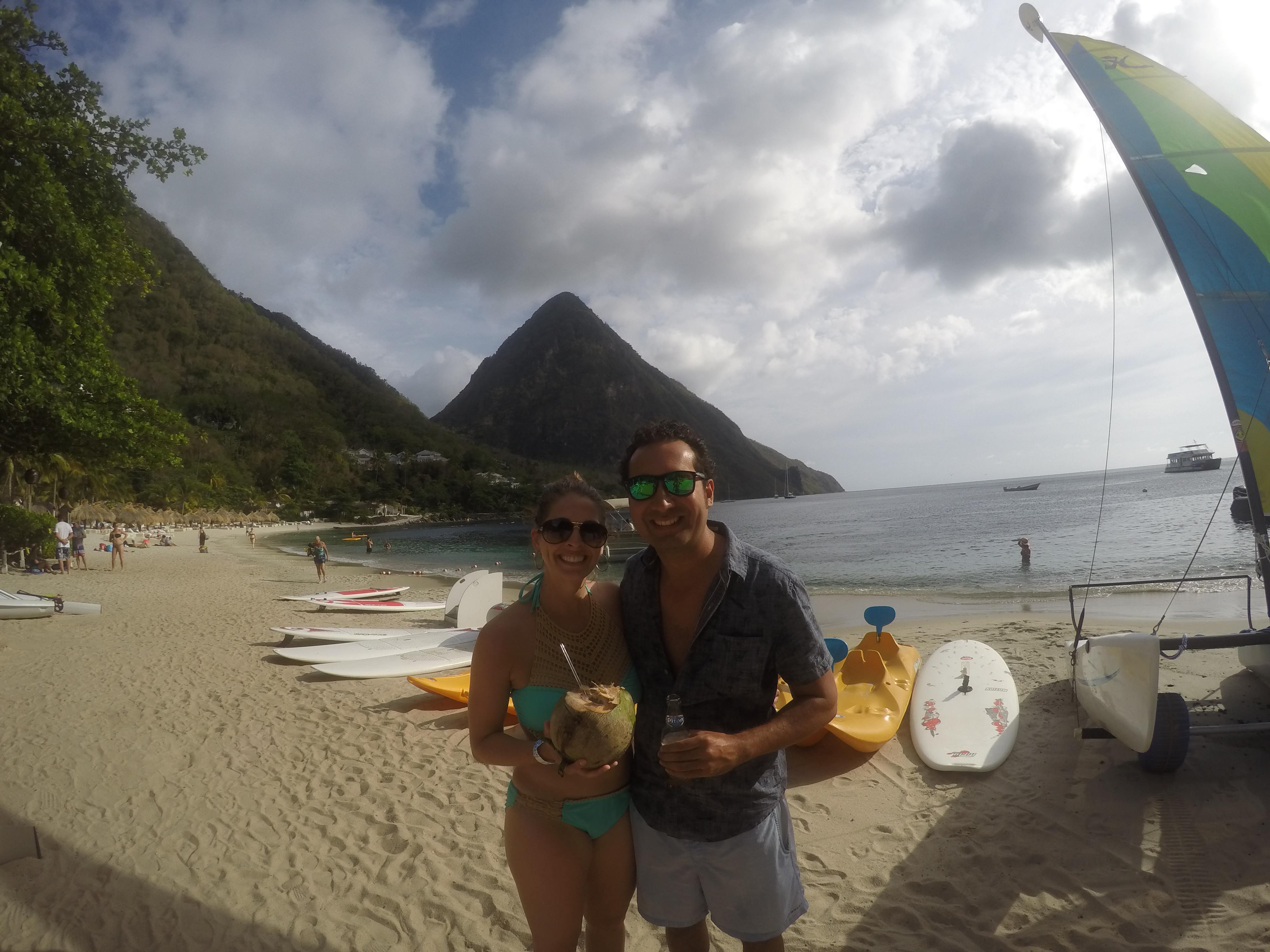 Cruises can be inexpensive
If you are OK with the basics, such as staying in a cheaper room and eating in the main dining room rather than the specialty restaurants, you can take a cruise for a fairly low price. Cruising can be especially inexpensive if you happen to live within driving distance to a port. Try to budget your additional spending money on the things that you like the most. For example, when it comes to entertainment, we prefer to spend our money on excursions rather than gambling.
All-you-can-eat meals
You will absolutely not go hungry on a cruise. If you do, you're doing something wrong! There is food available all day long on a cruise ship with a variety of options from salad to burgers to Italian, Chinese and more. In the evening, you can enjoy a seated meal in the main dining room. Sometimes there are also seated breakfast and brunch options in the dining room, as well.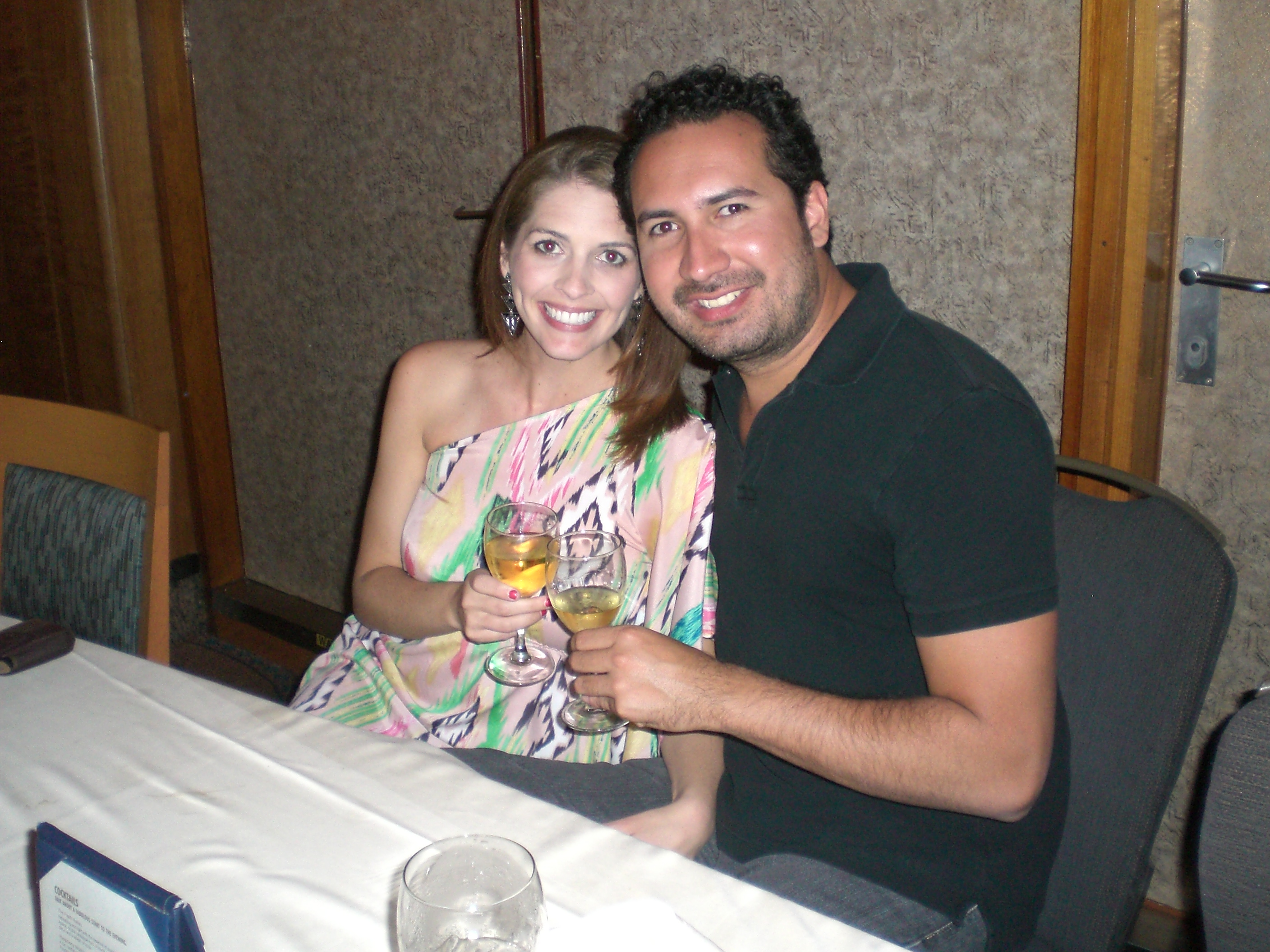 Ships offer a variety of activities
If sunbathing is not your thing, there is still plenty to do on board a cruise ship! Ship activities vary but can include mini golf, water slides, rock climbing walls, spas, and even IMAX theaters. In the evening, there are a often a variety of shows featuring musicians, magicians, comedians, and more. Ships also have piano bars, board game rooms, and all kinds of other activities. No matter what you like, you should be able to find something fun to do!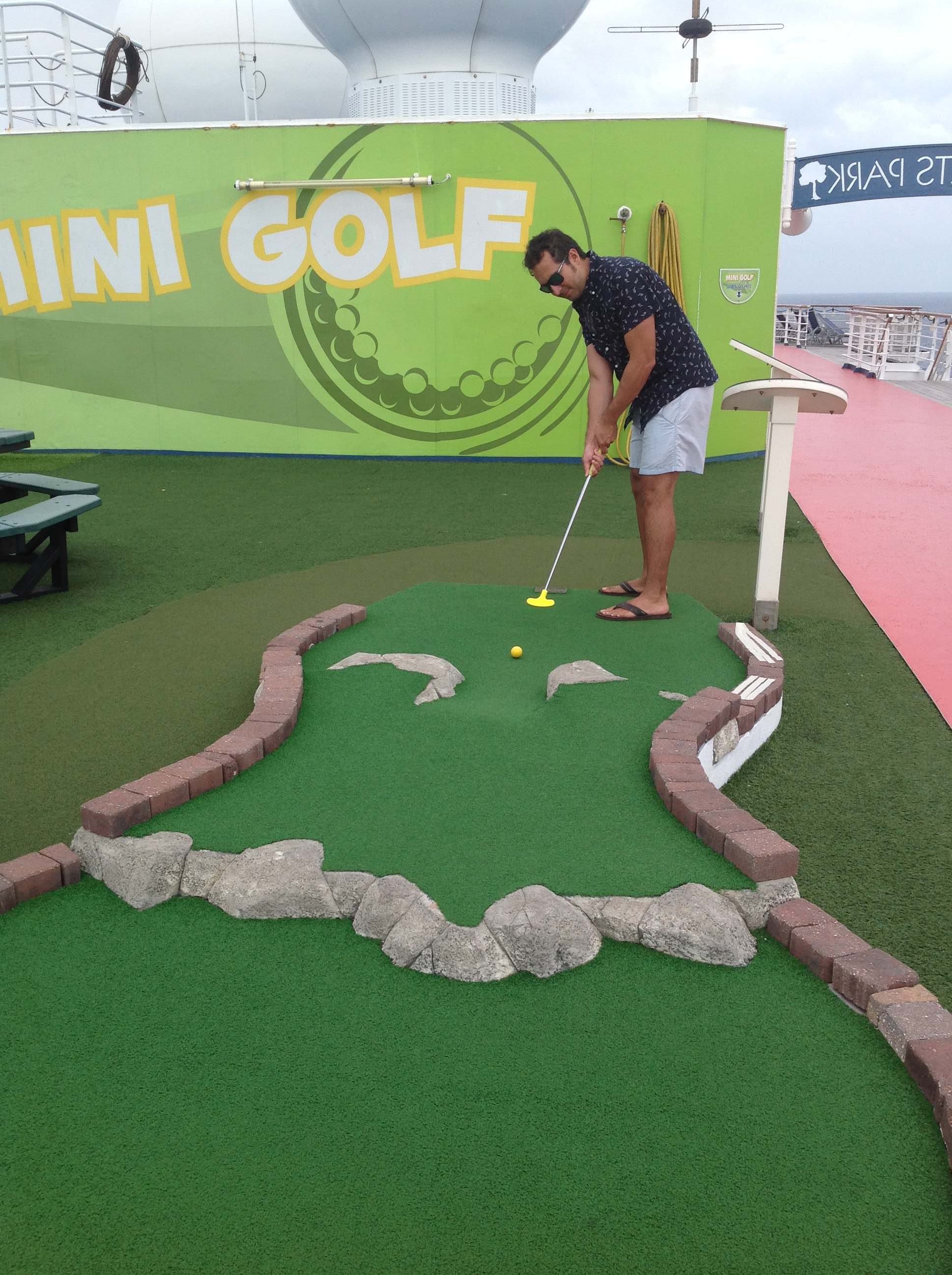 Cons to Cruising
You're only in a location for a short period of time
While it's great seeing a lot of different locations on one trip, the downside is the amount of time in each location. Depending on the schedule, you could arrive early or late morning and be setting sail again by early afternoon. If you're visiting a new city, you might be disappointed that you don't have time to see everything you want to see.
Make the most of your time in port by doing some research before the cruise. That way you'll know the best things to do at each port, whether it be a one-day road trip across Curacao, dog sledding in Alaska, or spotting sloths in the park in Limón, Costa Rica.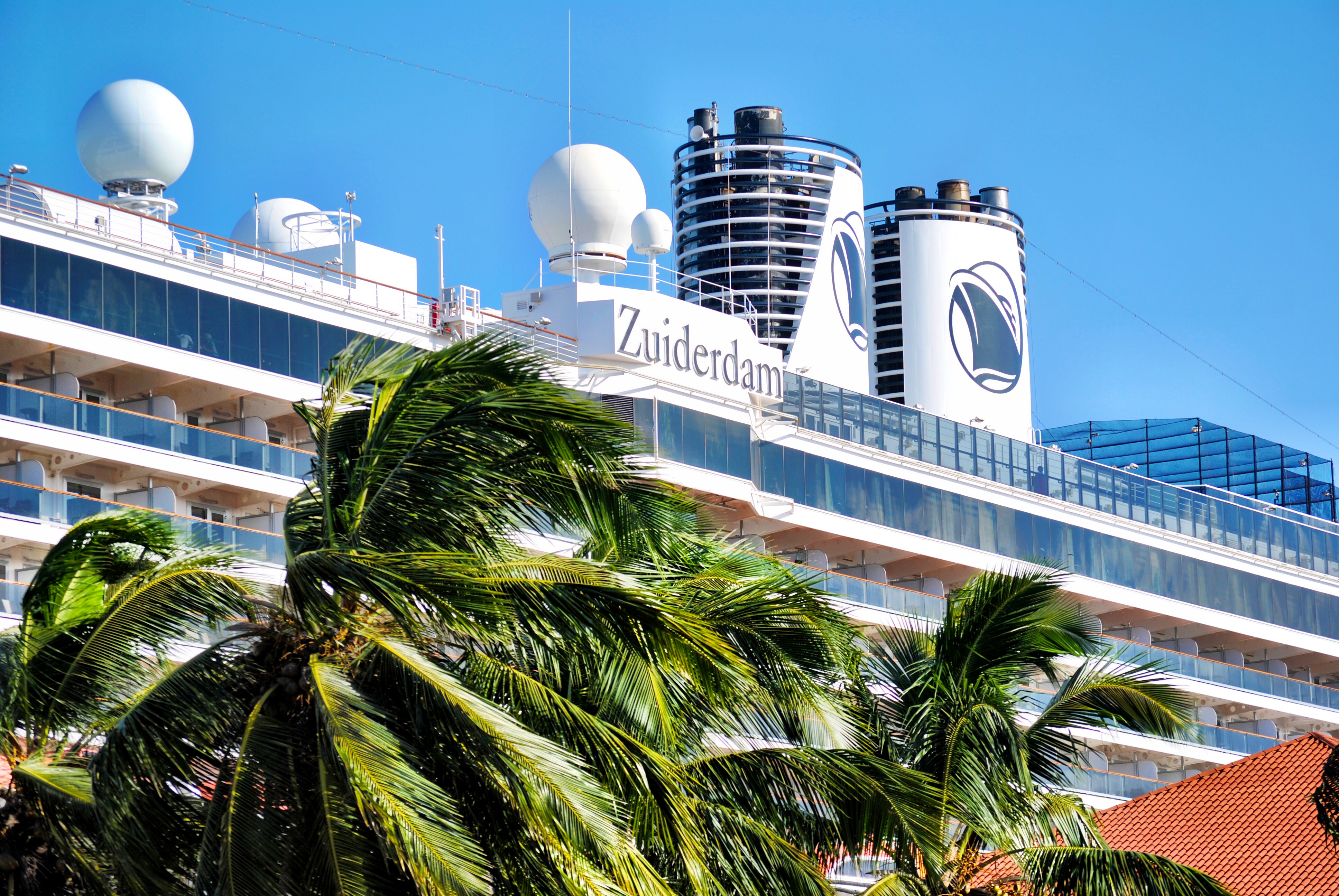 Extras can add up
As mentioned in our "pros," cruising can be inexpensive. However, extras like alcohol, gambling, specialty restaurants, and excursions can make the initial cost go way up. Check out our post on tips for saving money on a cruise if you want to indulge a little without breaking the bank.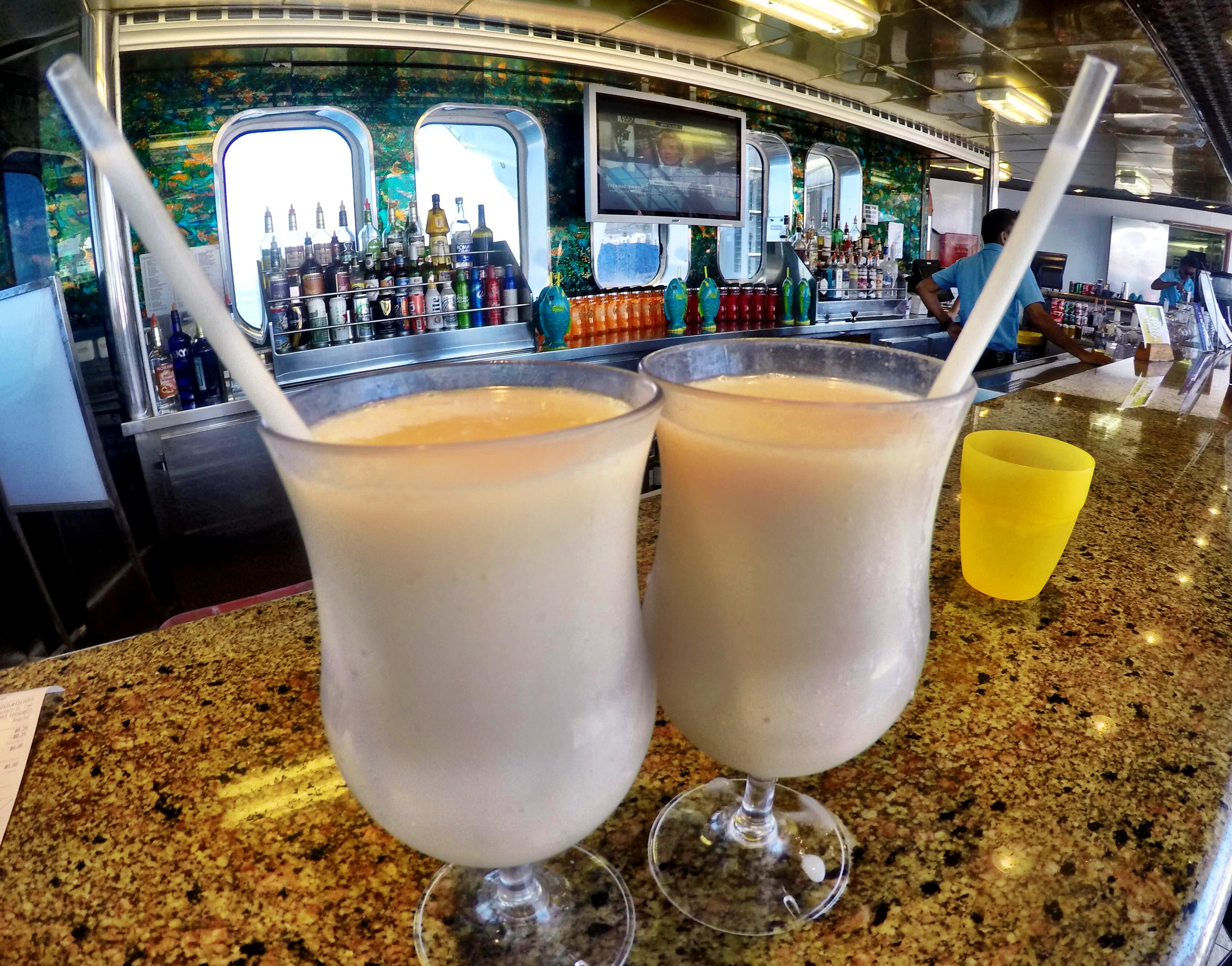 Ships can be crowded
Depending on the time of year and type of cruise, you could have a large crowd on board. This means you'll need to get up really early to secure a chair on the deck. You may also need to arrive early for shows to ensure you get a good seat. You should also consider whether you're traveling as a couple, with friends, or as a family, and what type of crowd you'd like. Summer time and holiday cruises may have a lot more kids on board since they are on vacation from school.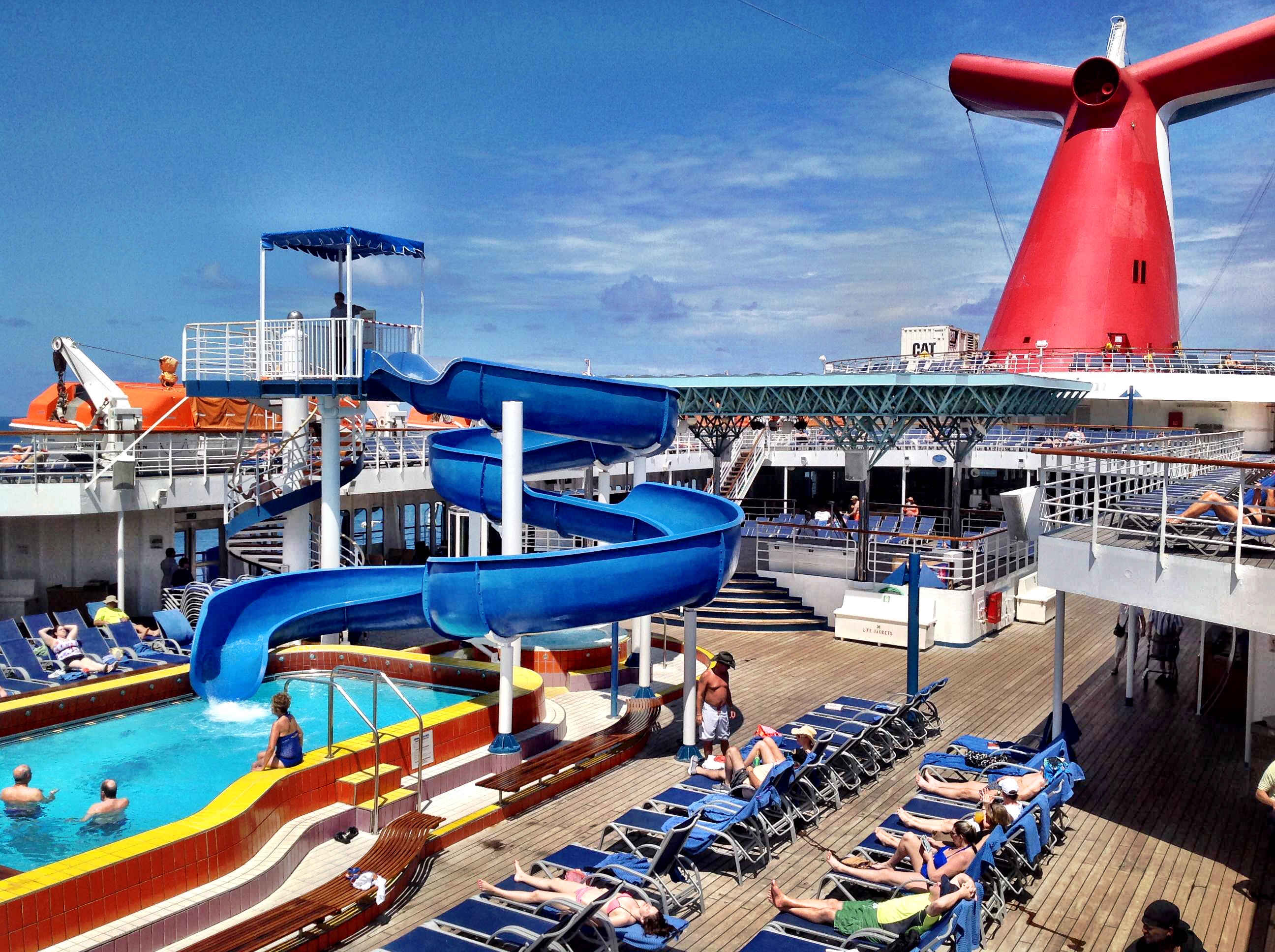 Cabin space is limited
Unless you have a lot of money to splurge on a large balcony room, you'll probably be staying in one of the oceanview or interior rooms. We don't mind the smaller space, but it could be difficult if you're claustrophobic.
Hint: If you're on a budget, we'd suggest an oceanview room. If you book early, you can often find a deal to get these rooms for close to the price of interior. Why we prefer the oceanview? You'll be able to tell the time of day! With an interior room, you won't have much sense of time (on the other hand, you might enjoy that on vacation!)
Weather is unpredictable
Knock on wood, we have never experienced bad weather during a cruise. But if you have, you might think twice about booking another. If motion sickness is an issue for you, definitely make sure to pack medication. It's always best to be prepared!
Pros and Cons to Cruising
Hopefully these pros and cons to cruising will help you decide if a cruise is the right vacation for you. Need more cruise inspiration? Check out some of our other articles on cruising!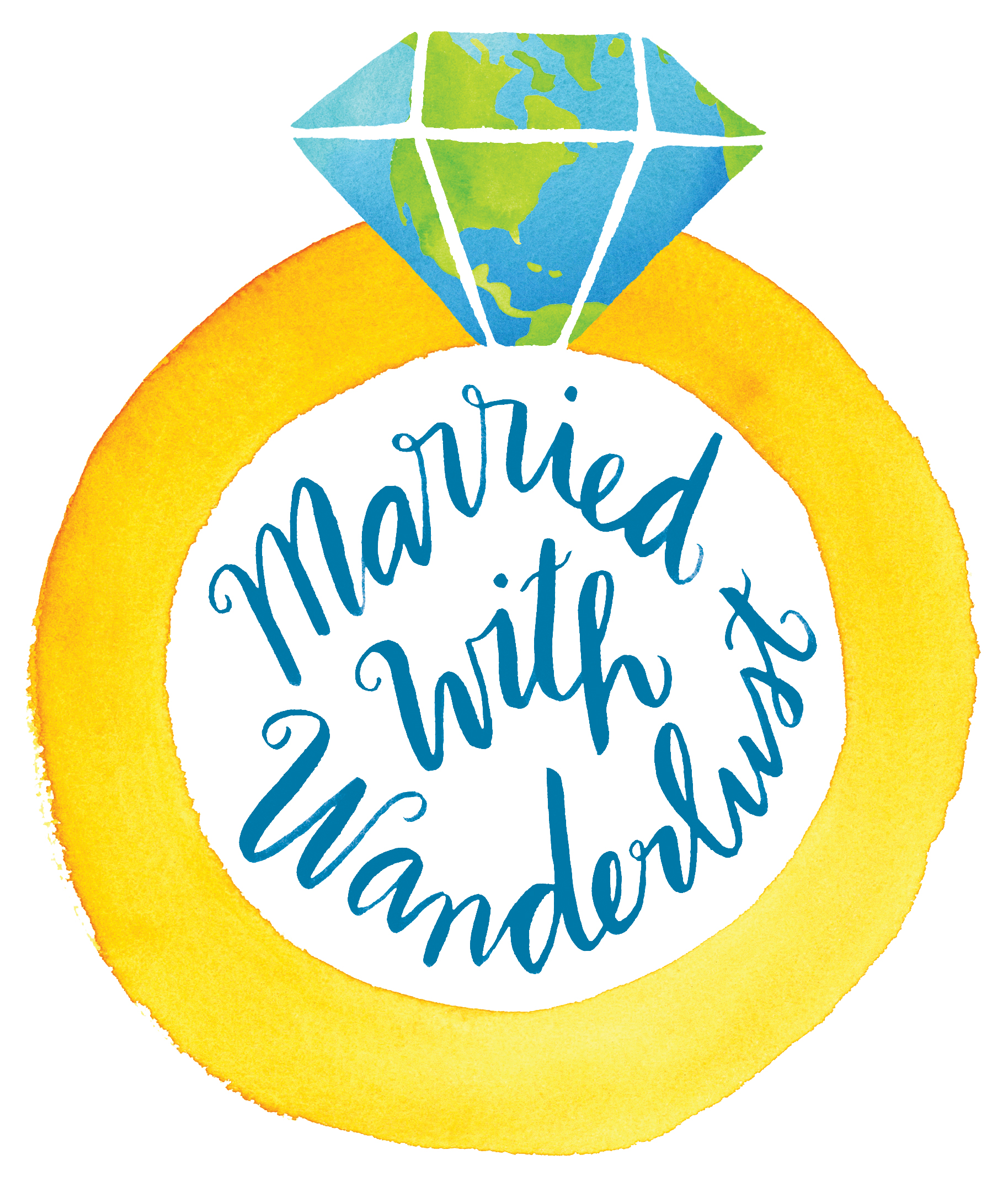 Enjoy our blog post? Pin it to share with others!