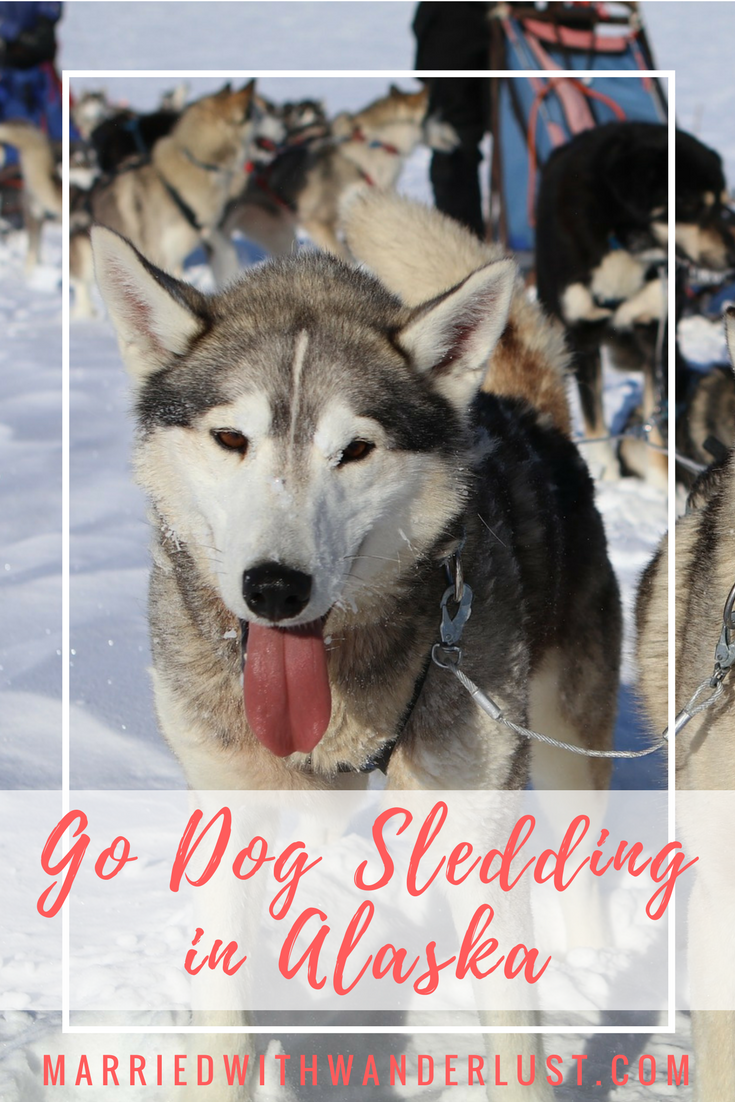 If you're making the trip to The Last Frontier, you're surely excited about new and unique experiences. Dog sledding in Juneau, Alaska should definitely be on your list!
Our experience dog sledding in Juneau, Alaska
WC and I cruised to Alaska in 2014– one of our first major trips together. We departed from Seattle and visited the Tracy Arm Fjord, Skagway, Juneau and Victoria, BC.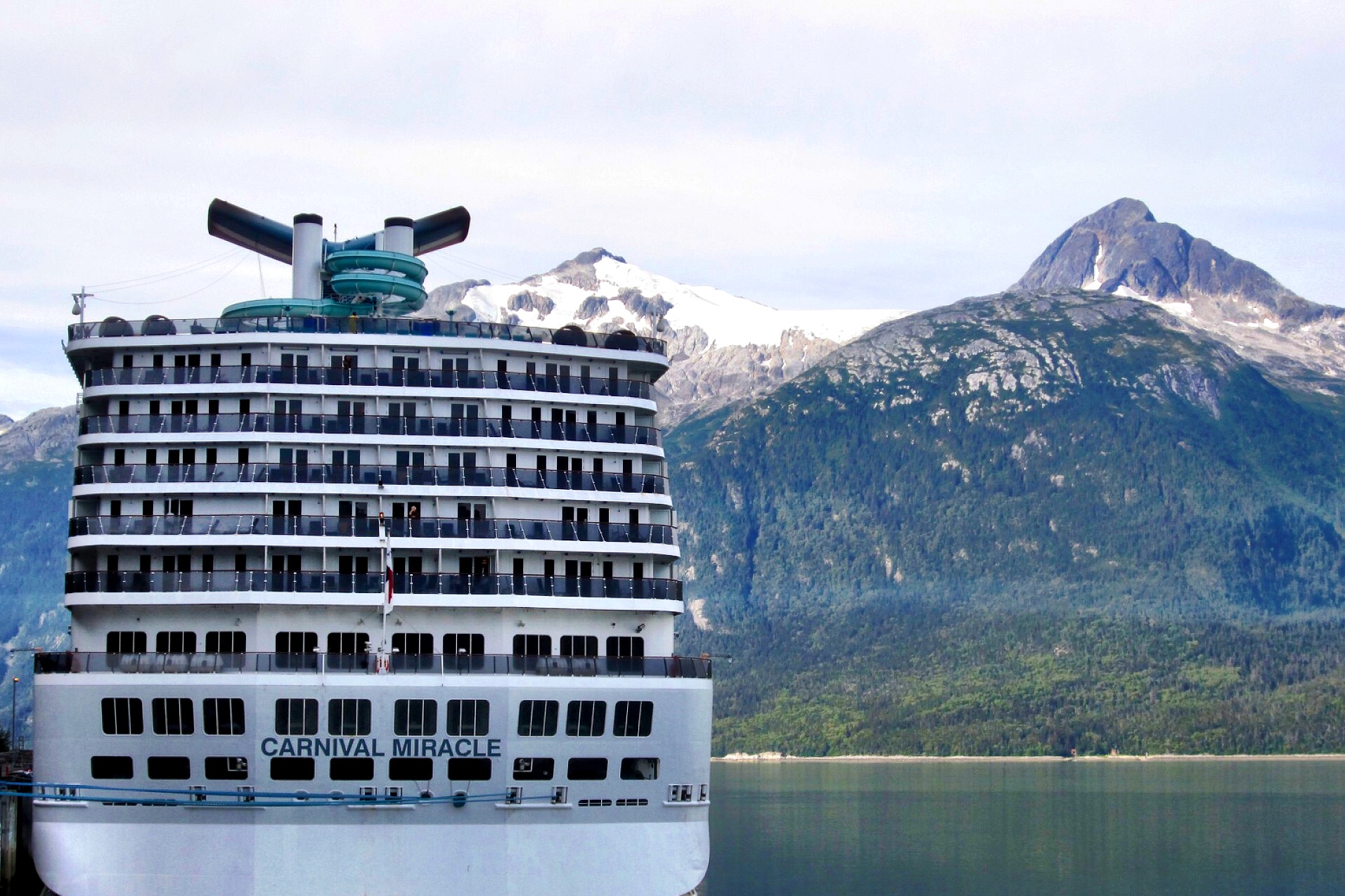 There were a ton of fun excursion options in Alaska: rafting trips, salmon fishing, brown bear wildlife expeditions, hiking, kayaking, train rides, horseback riding, and more! However, stepping foot on a glacier and dog sledding were the two adventures on our list of must-dos.
Fortunately, our cruise line offered an excursion that combined both of these adventures: helicopter ride to a glacier and dog sledding in Juneau, Alaska. We'd take the helicopter to Mendenhall Glacier and then go dog sledding on the glacier! The only part that wasn't perfect? The sticker price: $549 per person!!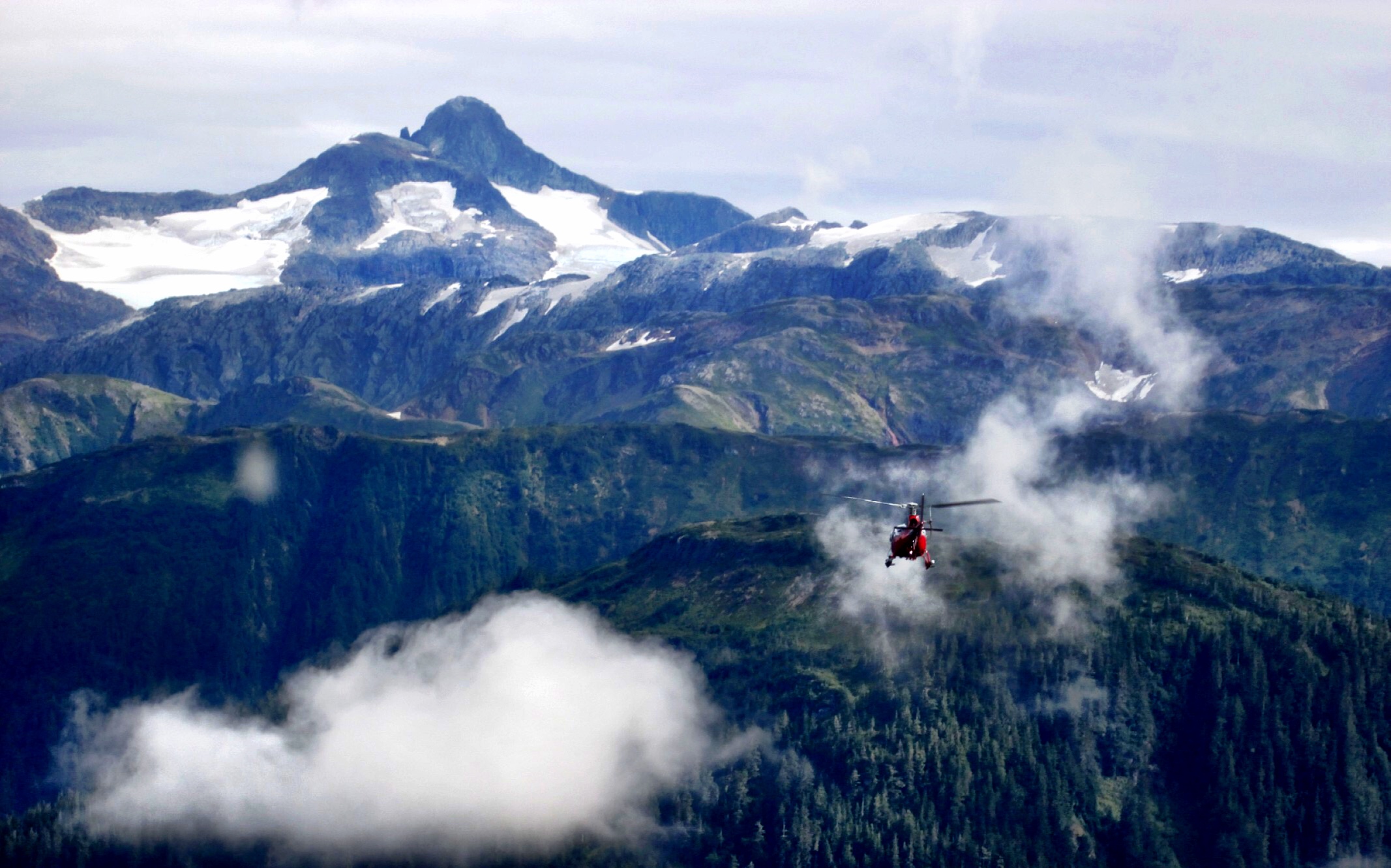 Ultimately, we decided to splurge and spend the money. Our reasoning? It was very unlikely that we'd be back in Alaska anytime soon and we'd regret not doing it. We are very much "experience" people vs. "things" people, so we'd also much rather spend money on an activity than on an item.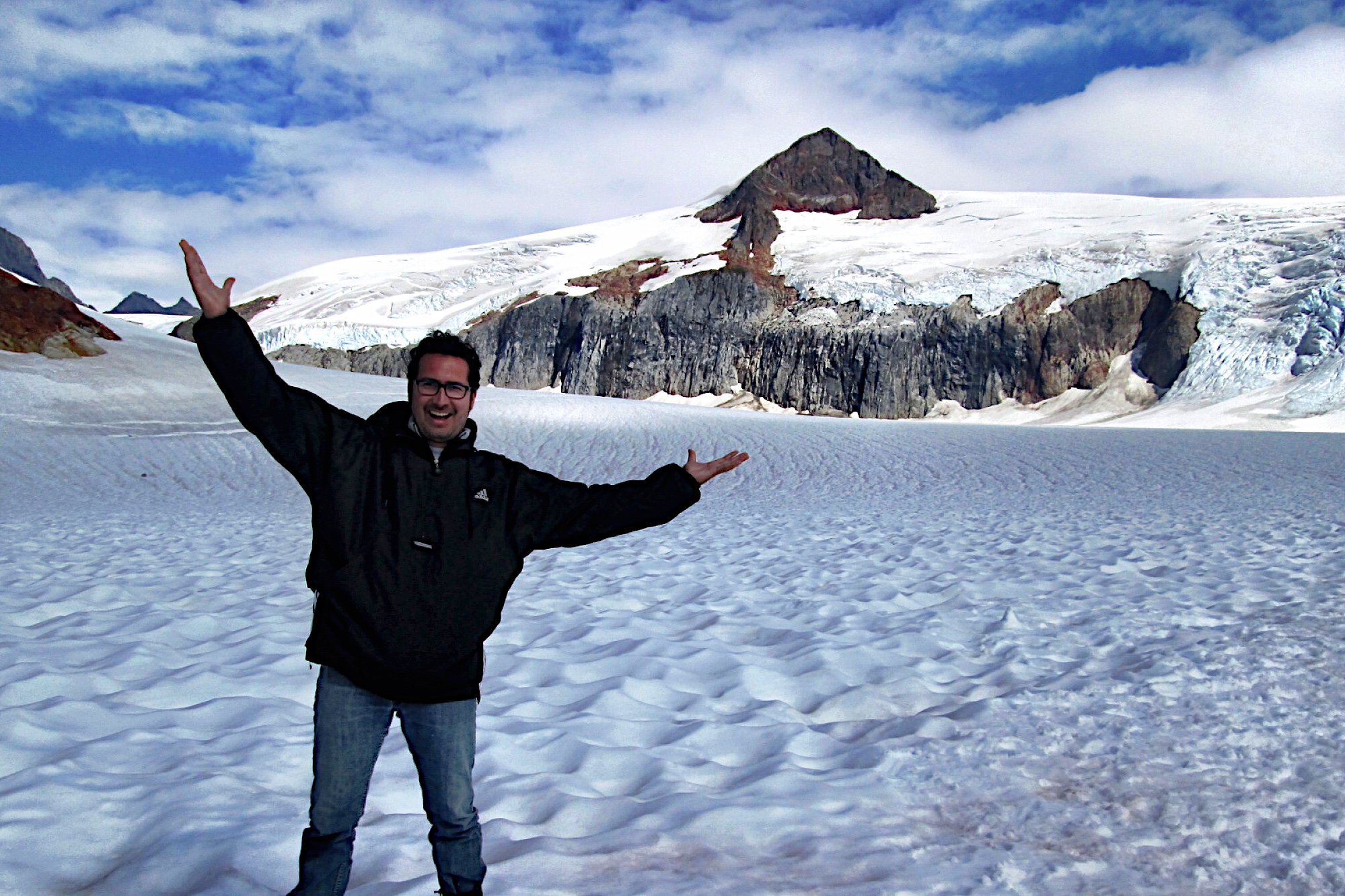 Getting Ready for Take Off
The glacier dog sledding experience started at Temsco Helicopters in Juneau, a short ride from the cruise port. Before boarding the helicopter, you have to fill out some paperwork and get some safety instructions. The tour company will provide you with glacier boots that go over your shoes.
Once you're ready to go, you'll board the helicopter for an approximately 15 minute ride to the glacier. The view is pretty much indescribable!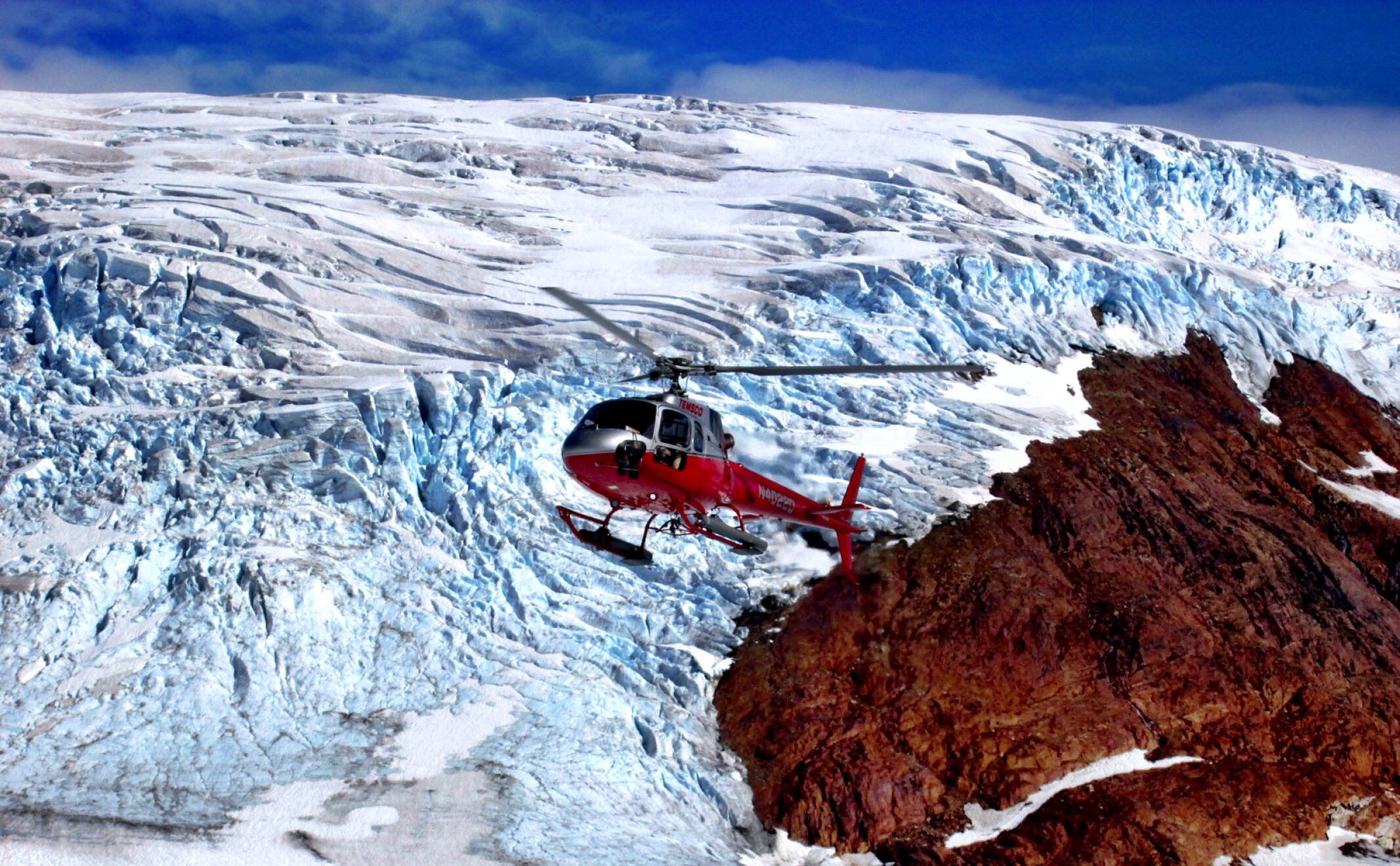 What You'll Experience
As you approach the glacier, you'll get your first look at the dog sledding camp. Each dog has their own house, with their name on it and when they're not pulling a sled, that's where they hang out.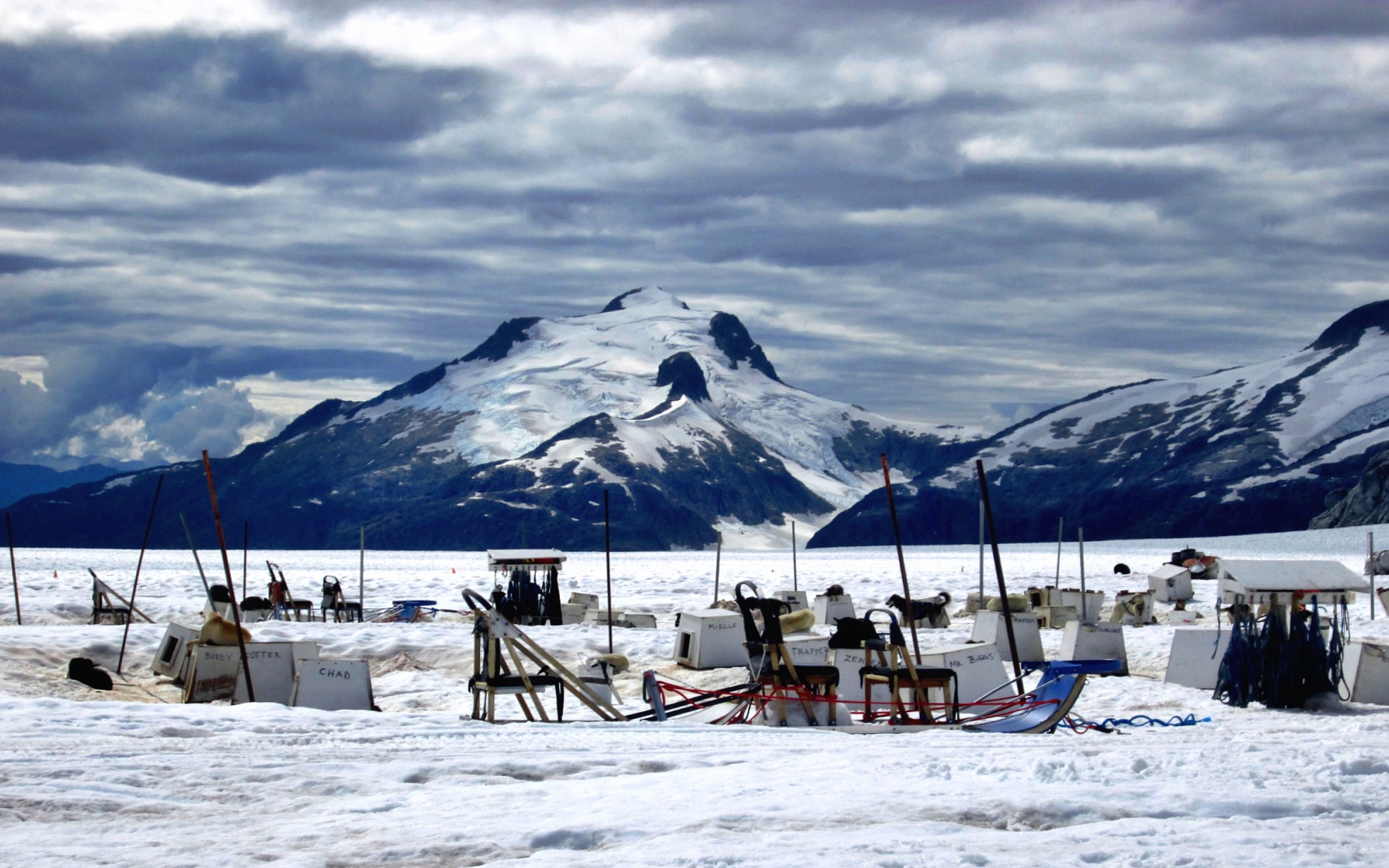 The dog sleds carry up to four people at a time, so it's likely you'll get paired with other visitors.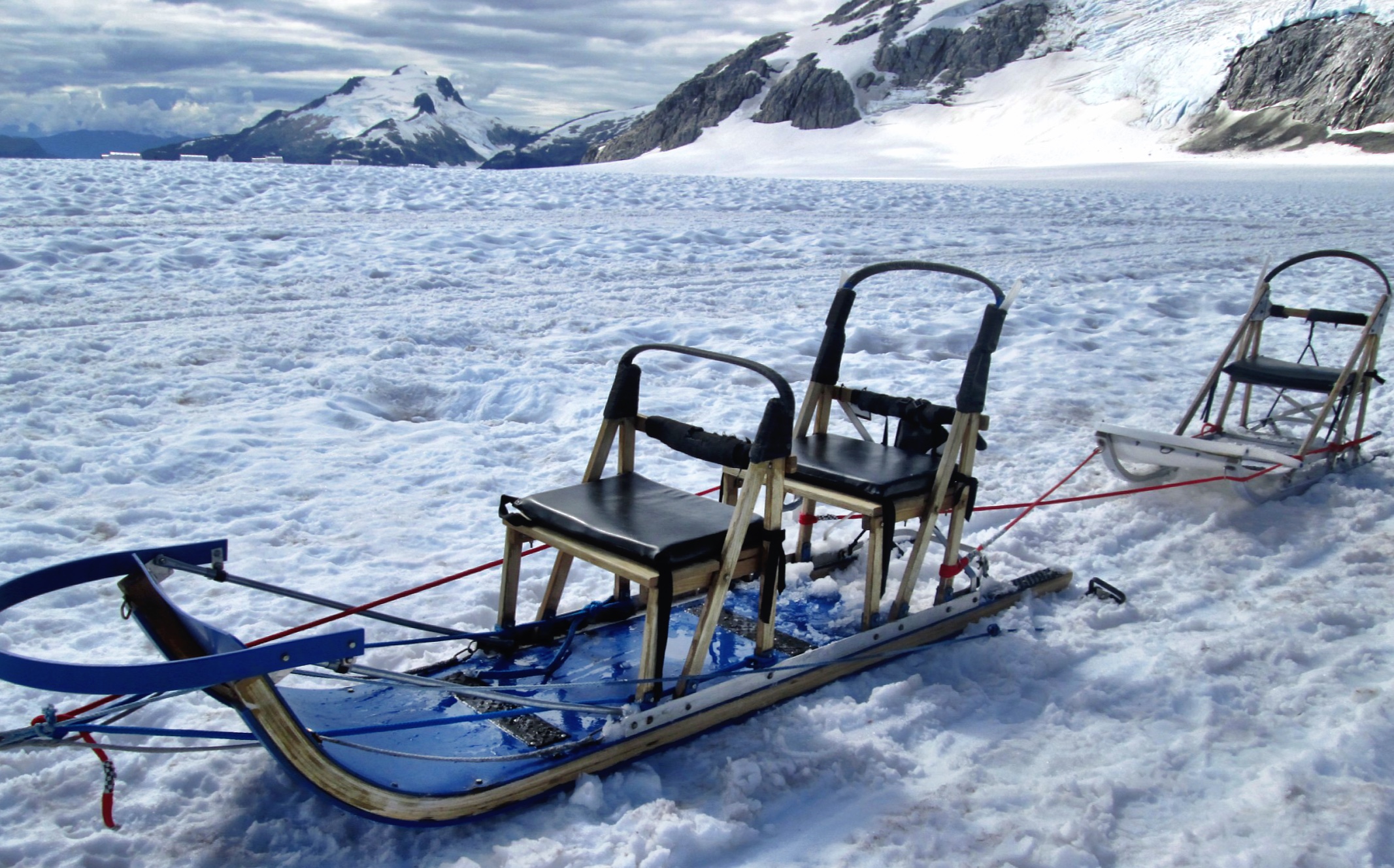 You'll also be paired with a musher, the professional dog sled driver. Your musher will teach you the basics of dog sledding, and tell you a little bit about the dogs on your team.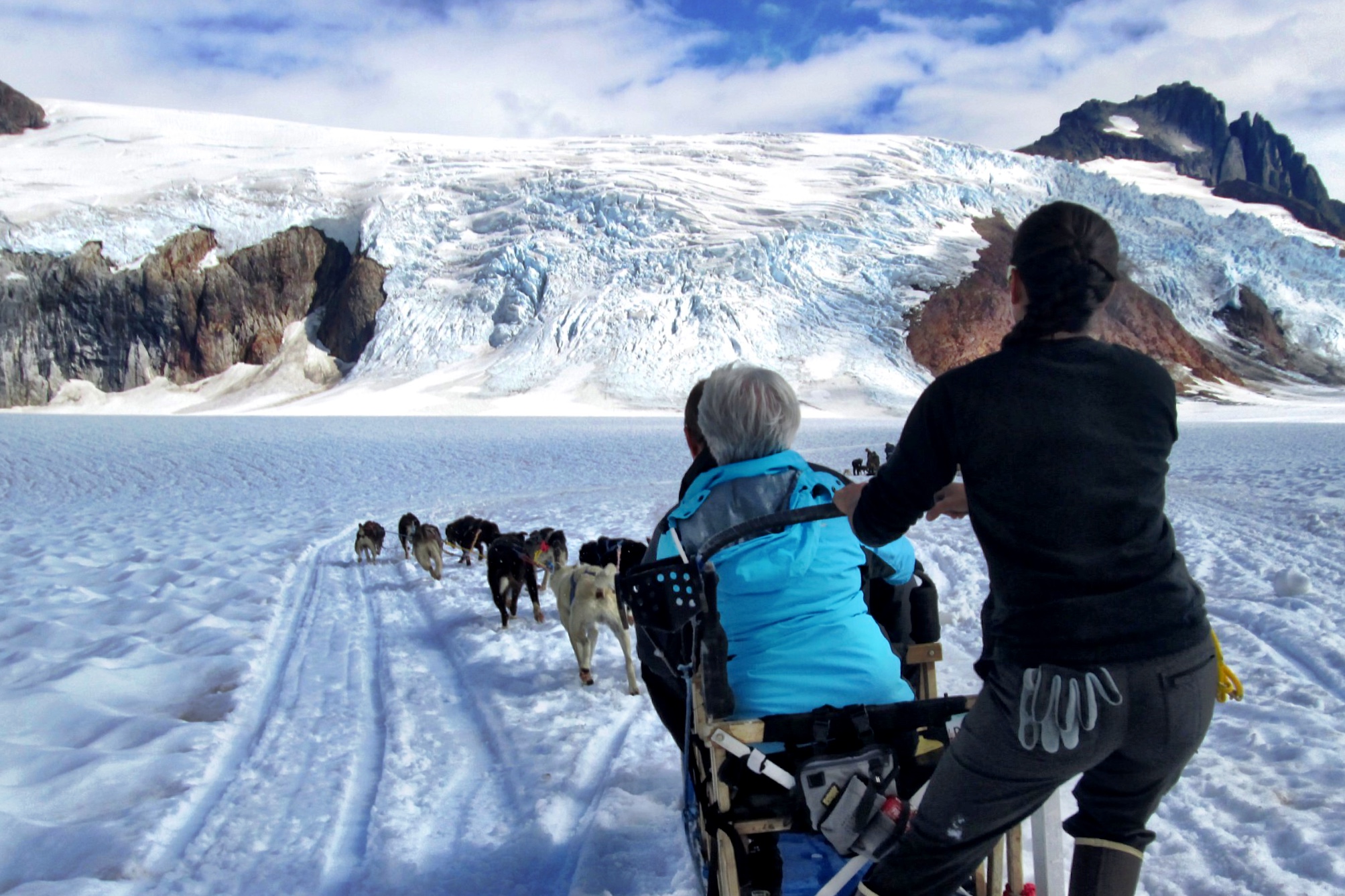 Depending on the time of the year, you might be surprised to learn that the dogs get pretty hot while running. We were in Alaska in mid August and the temperature on land was in the 70's! Obviously, it was colder on the glacier, but still much warmer than what the dogs prefer. For that reason, we took short breaks to give the dogs a rest and they get long breaks before pulling the sled for another group of visitors.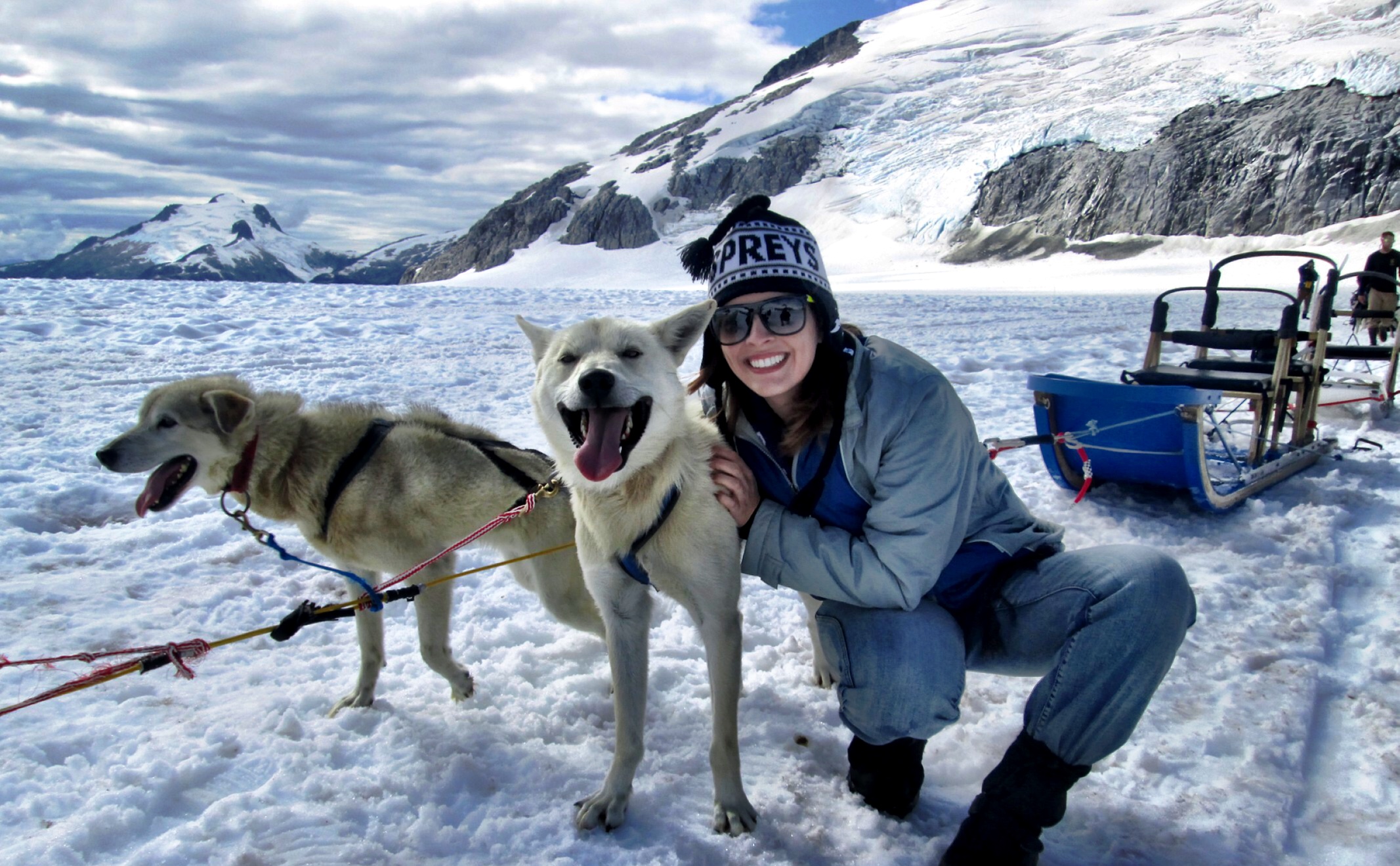 During those breaks, you'll get a great opportunity to pet the dogs and snap some photos.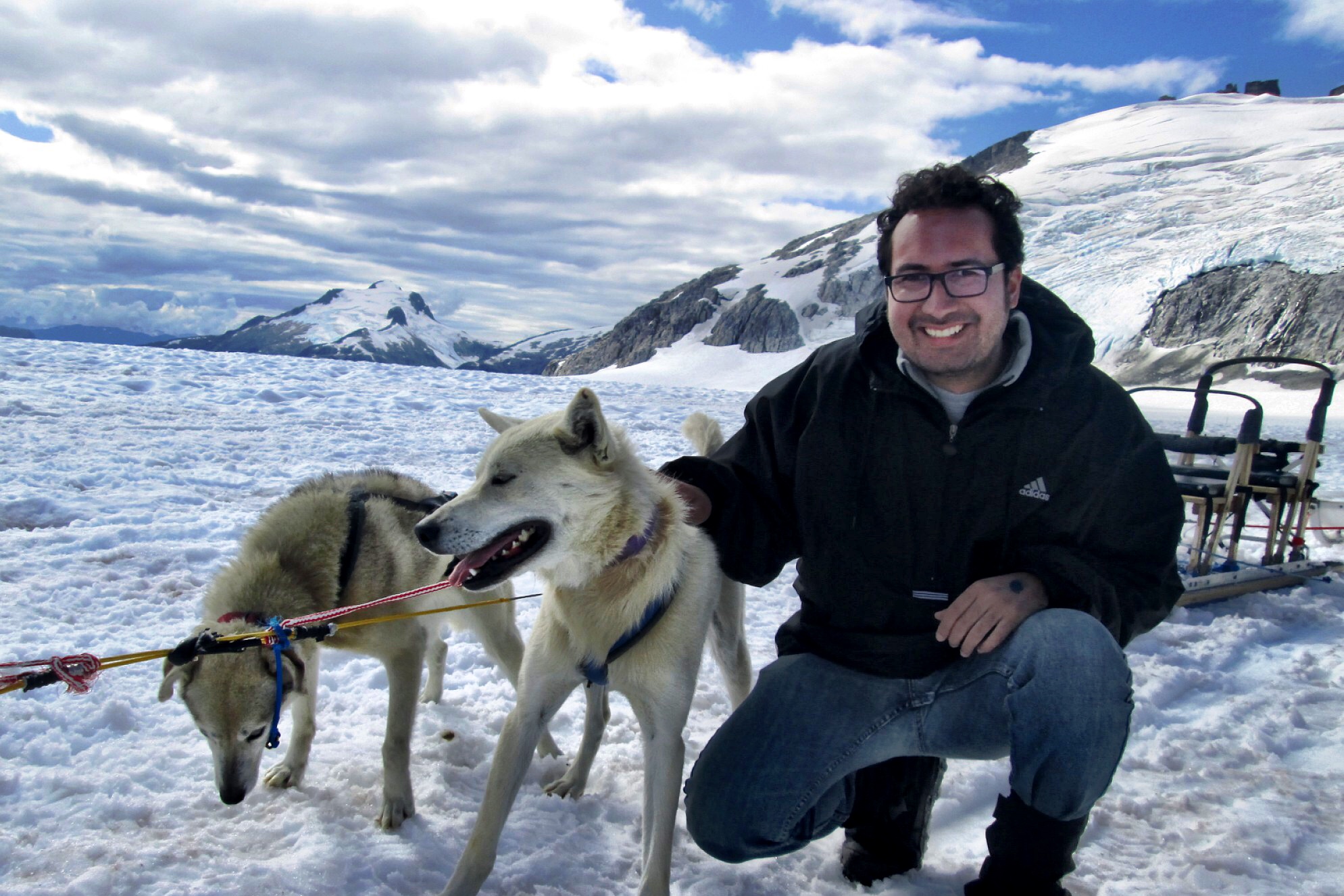 Everyone on the sled will also get an opportunity to "drive." Your musher will walk you through the process– "Gee" means turn right and "Haw" means turn left. However, the dogs are very used to the area and pretty much know where to go!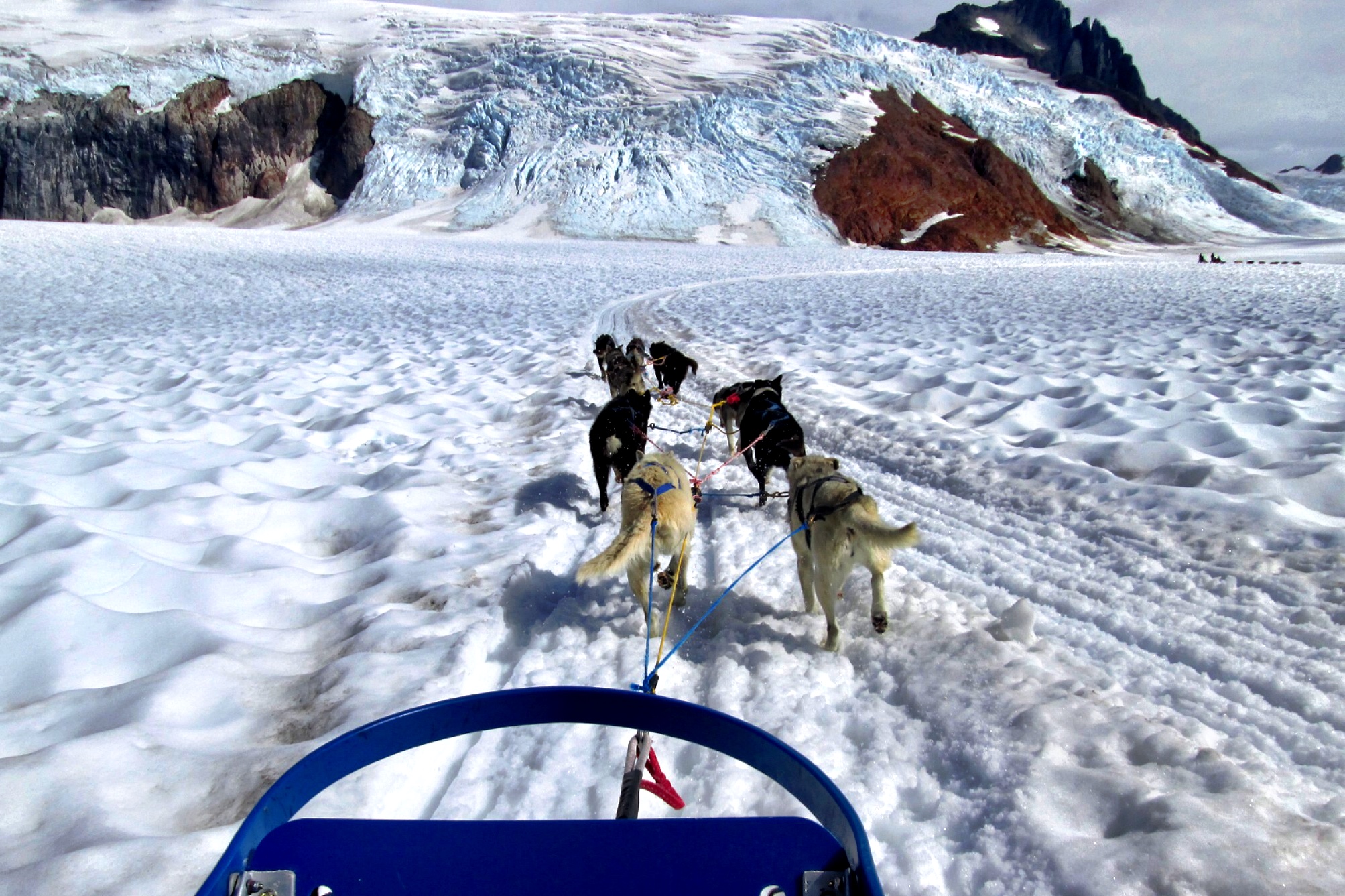 Once you've finished your dog sledding route, you'll get some time back at the camp to snap some photos.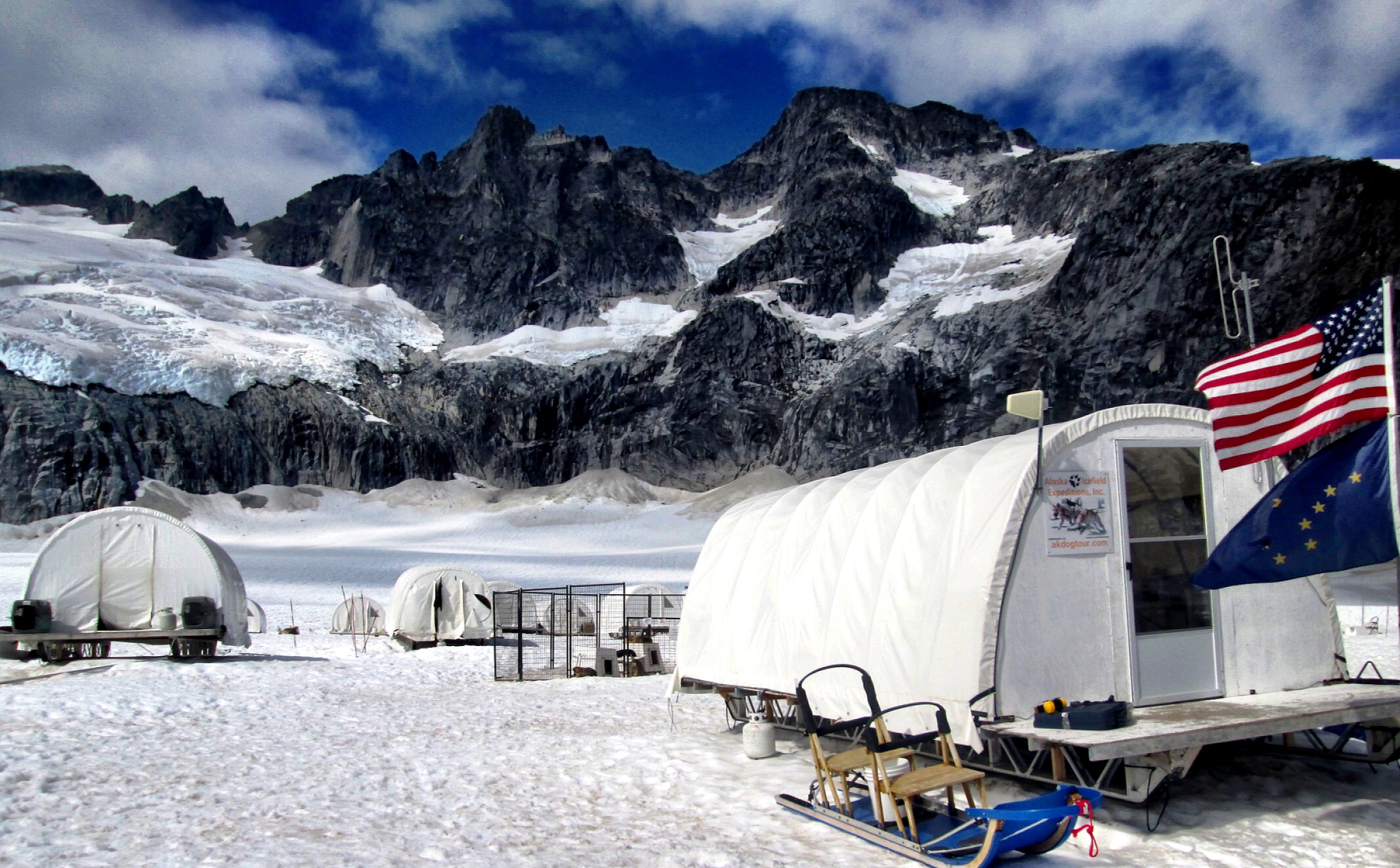 You'll also get to play with the…. puppies!!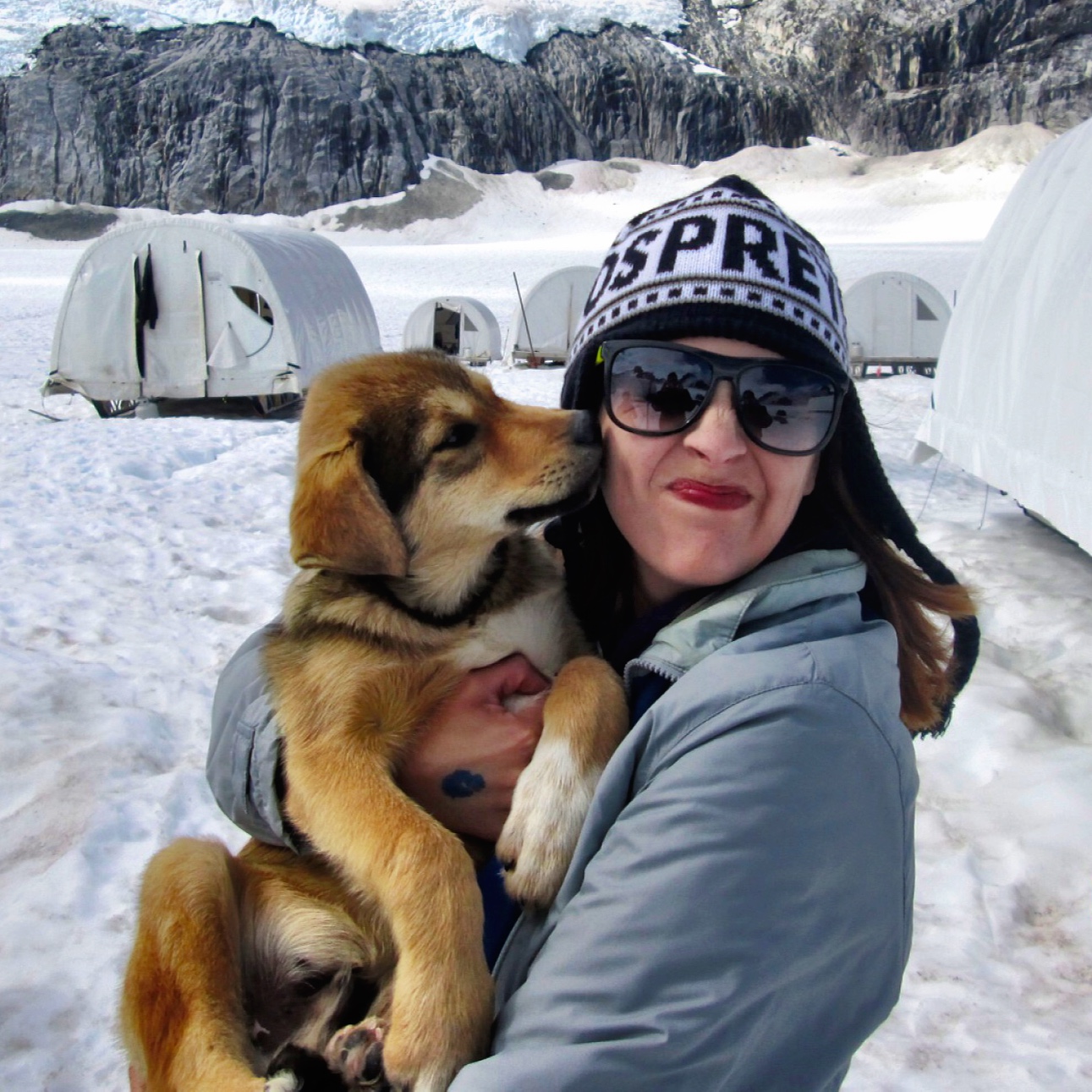 You'll spend about an hour on the glacier before boarding the helicopter for another 15 minute ride back to the heliport.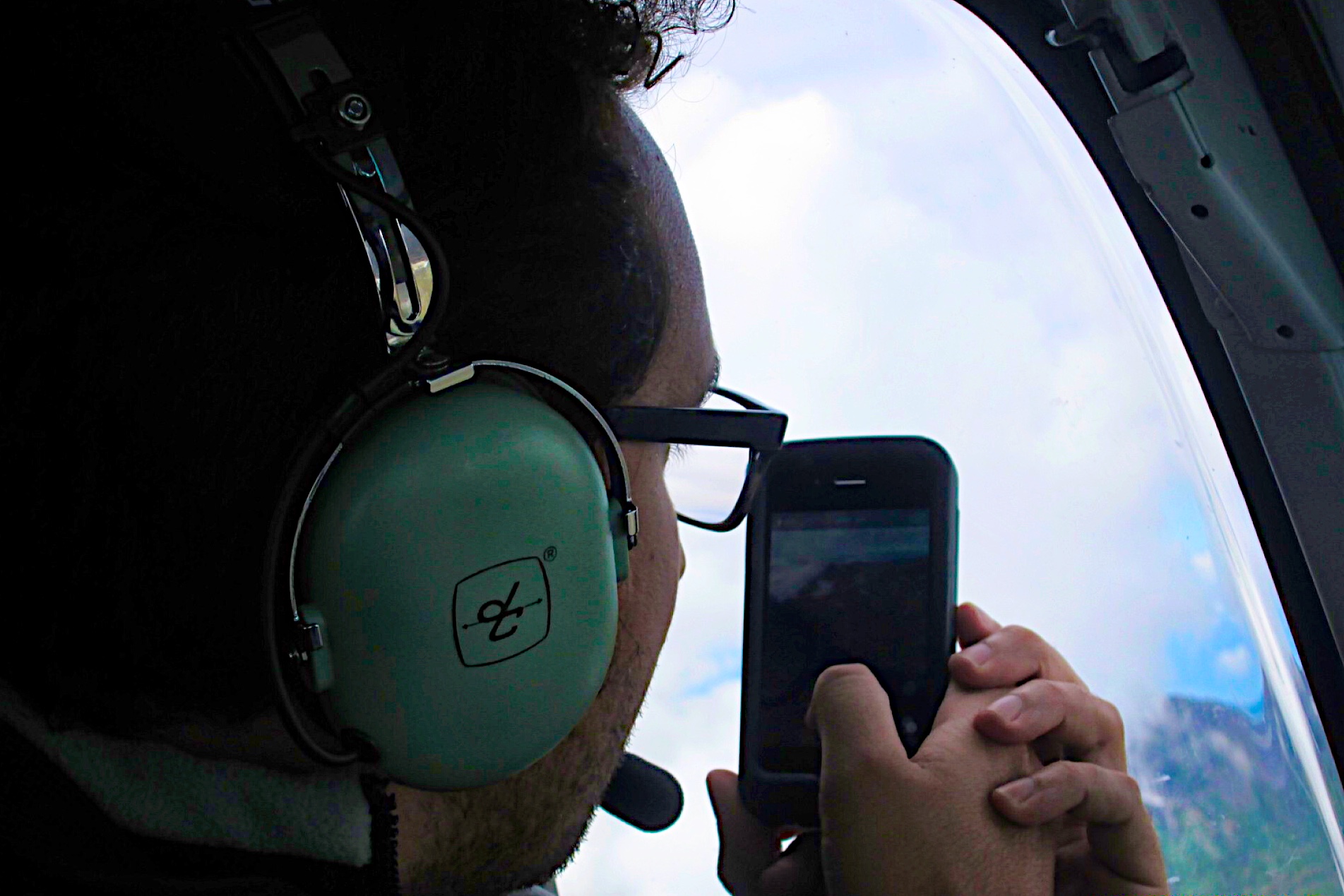 What to Know
You can't bring any bags on the helicopter and all your belongings will be locked up while you're on the excursion. You can bring a camera (including a phone), but tablets are not allowed.
TIP: You'll definitely want to bring sunglasses because it is very bright on the glacier!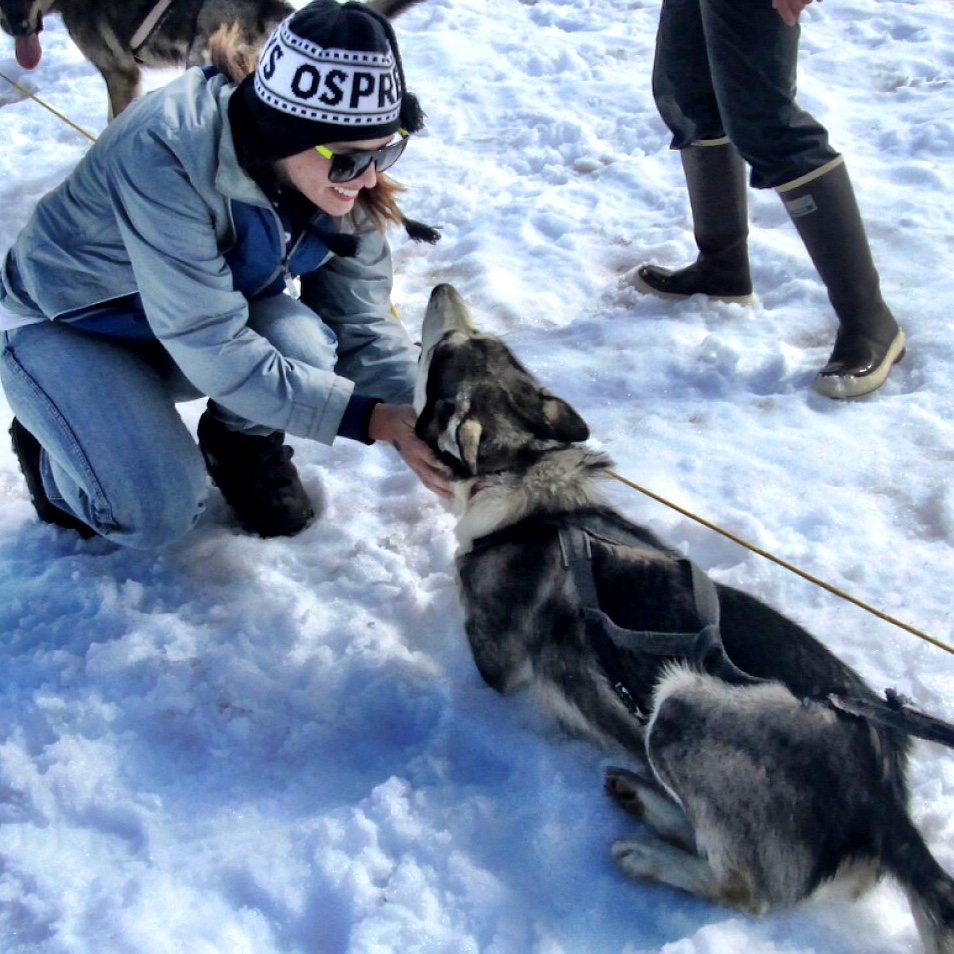 Was it worth it?
YES! Years later, we still talk about dog sledding in Juneau, Alaska . If you still enjoy a memory after time has passed, it was worth the money!

Enjoy our blog post? Pin it to share with others!