You've booked an Alaskan cruise and now what? Traveling by cruise ship greatly reduces the amount of planning you'll need to do. But you'll still want to make sure it's the best trip ever.
How much money will I need to save beforehand? Should I book excursions? What should I pack? Check out our top 6 tips for an Alaskan cruise for the answers to these questions and more!
Our 6 Best Tips for an Alaskan Cruise:
1. Know that you will likely spend more than you expect.
You'll see a lot of great deals for Alaskan cruises and we highly recommend you book one for this amazing destination. But… just booking your cruise is only the beginning of what you can expect to pay so you'll want to be prepared! Here's a look at some of the other Alaskan cruise expenses you'll need to save for:
Excursions: We cover this in our next two tips so stay tuned.
Alcohol: Do you like to enjoy adult beverages while on vacation? Then you'll want to factor this into your savings. We recommend pre-purchasing a ship's drink package as one of our top ways to save money on a cruise.
Pre-Cruise Hotel: If you're traveling far to get to the cruise port, you'll likely want to arrive at least the day before. This will ensure that you don't miss your departure in case of flight delays, etc.
Pre-Cruise Expenses: You'll need to plan for food and sightseeing expenses prior to your cruise departure. For example, we departed from Seattle and had never been there before so we arrived two days early.
Souvenirs: If you like to bring home souvenirs, make sure to factor it into your budget. Personally, we love collecting Christmas ornaments wherever we go!
Gratuity: Not only will you need to pay the standard charged gratuity on the cruise ship, but you'll also want to bring enough cash to tip your tour guides on excursions.
Transportation or Parking: If you can't drive to the cruise port, you'll need to pay for transportation from the airport. If you can drive to the port, you'll need to pay for parking while you're gone.
2. Splurge on excursions. It will be worth it.
We are huge believers that experiences are much more important than things. This is why we spend all our "fun" money on travel and hardly any on shopping.
While in Alaska, we took a helicopter and dog sledding tour on Mendenhall Glacier. It was by far the most we've ever spent on a cruise excursion. But you know what? It was worth it because many years later we still talk about it!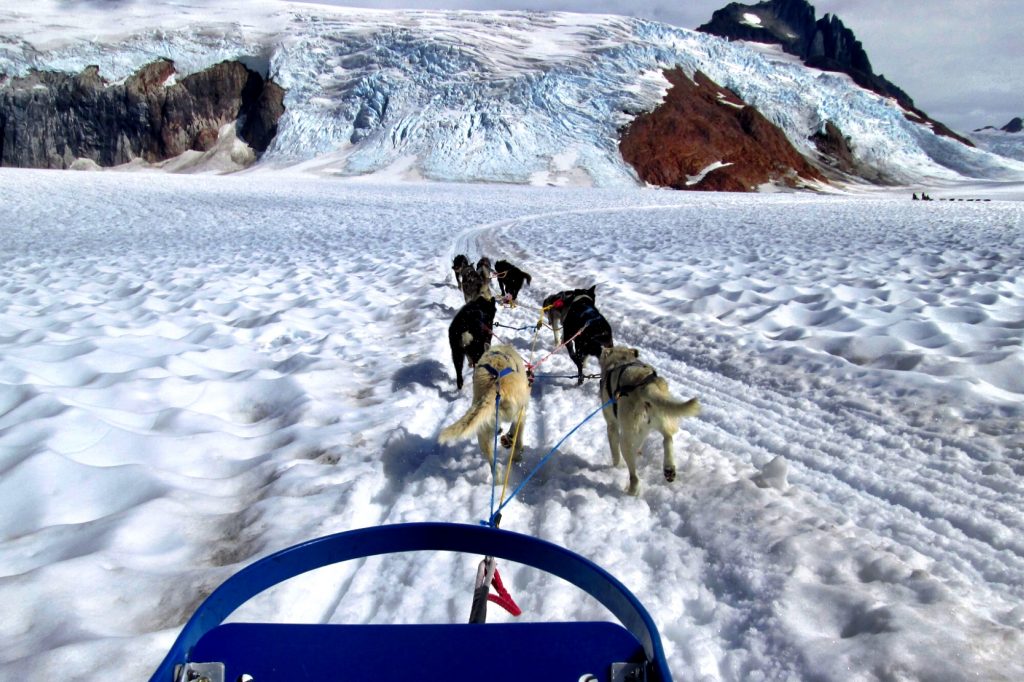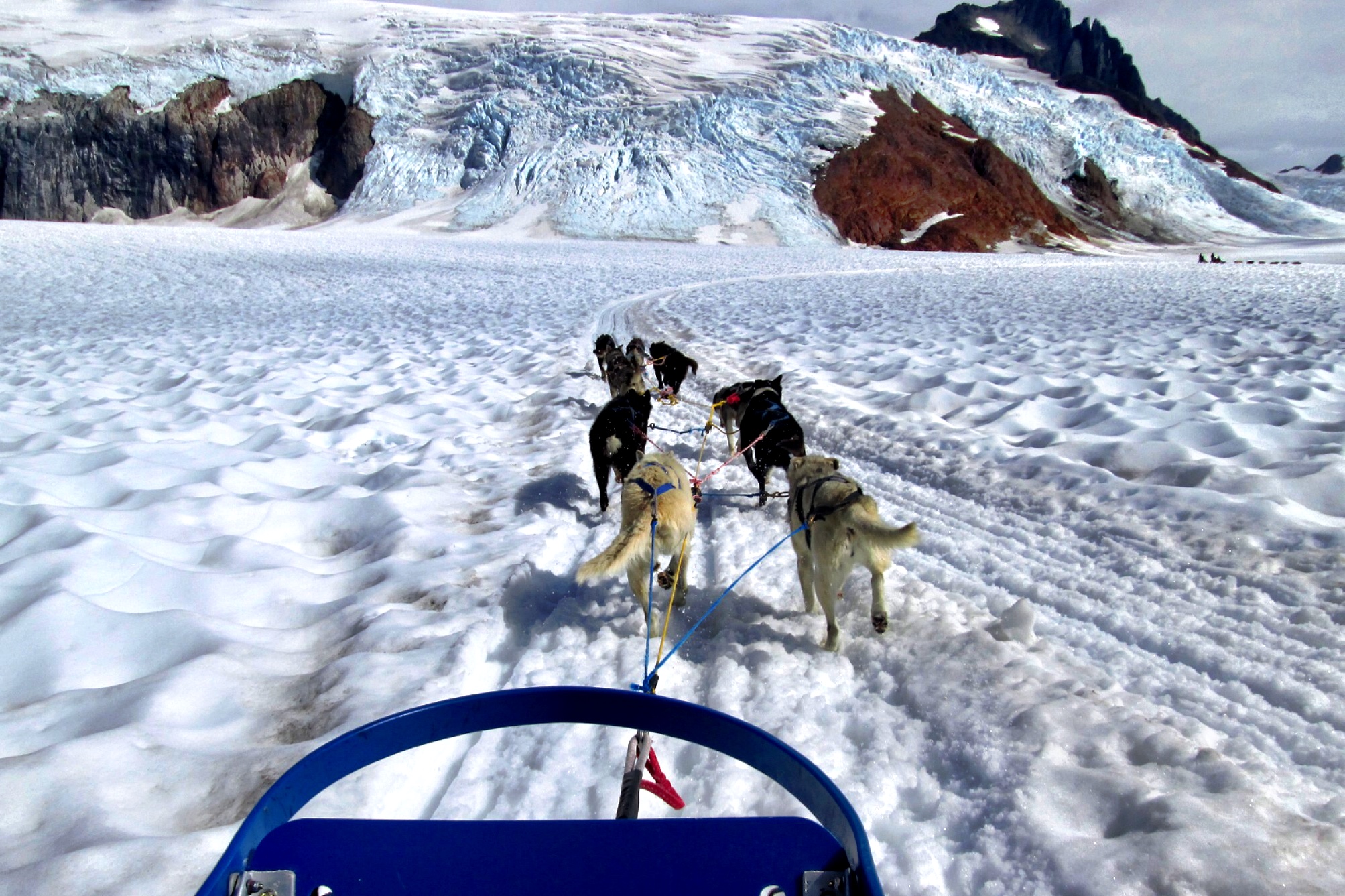 The excursions offered on Alaskan cruises are definitely more expensive than your typical Caribbean excursions. Most are at least $150 per person and some are upwards of $550 or more. Save for this trip and make the experience worth it with tours you'll remember for a lifetime!
3. Book your excursions before you leave home.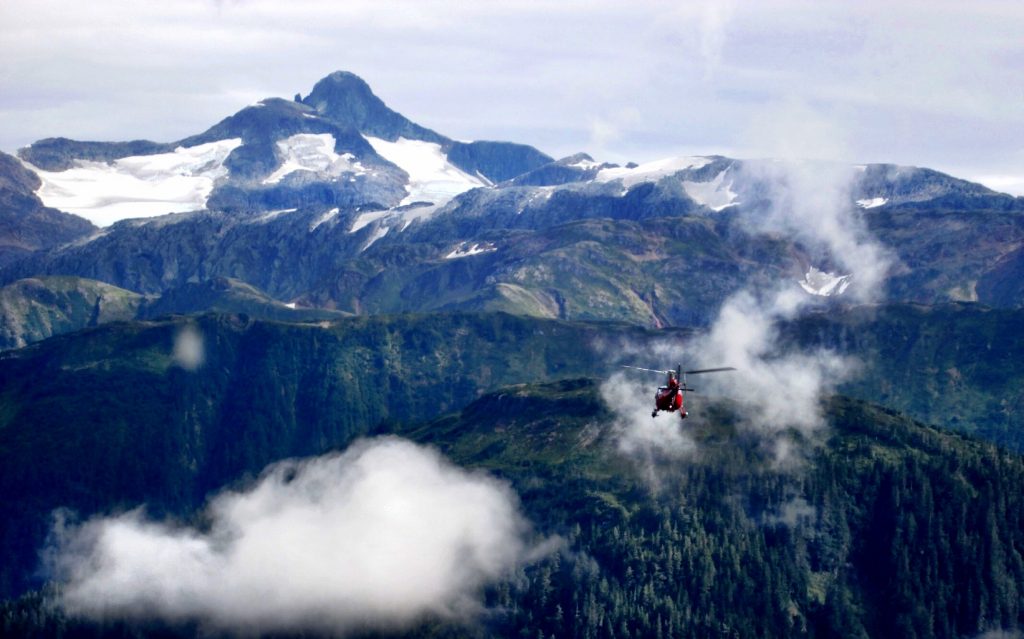 While we're on the topic of excursions, Alaska is one destination that we would recommend booking your tours in advance. Many of these excursions will sell out and you don't want to be disappointed. If you know for sure there is a tour you'd like, book it early.
4. Buy a nice camera and know how to use it.
We learned this one the hard way. We visited Alaska in 2014 and our cell phone cameras were pretty pathetic. We had a DSLR camera but only a basic lens and a zoom lens really would have come in handy.
If you're making the trek to Alaska, we recommend factoring a decent camera into your budget. When you're spotting whales from the balcony of the ship, you'll want to be able to zoom in for a little better photograph!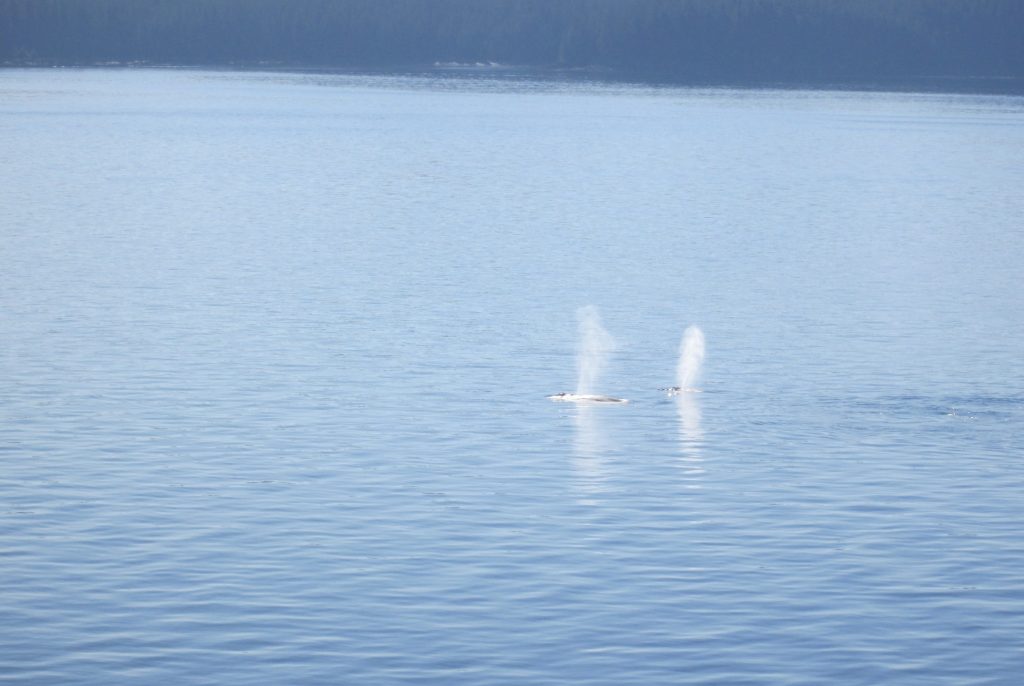 Also, besides just buying a camera, you'll want to know how to use it! Practice with it before you leave and read blog posts for tips. Pinterest is a great resource for this type of thing.
5. Book a balcony room.
In our opinion this is non-negotiable, especially if this is your first Alaskan cruise. We absolutely skip the balcony on Caribbean cruises as you're seeing the same thing for days: an endless stretch of water and more water.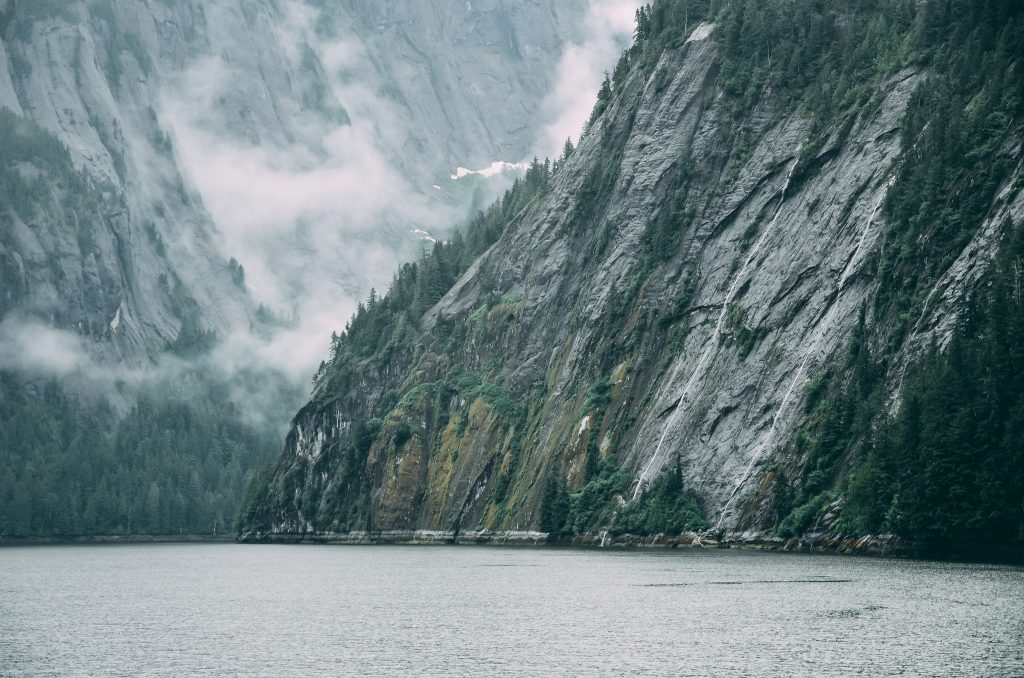 In Alaska, it's all about the view all around you and at least one day at sea will likely be spent cruising a fjord. Nothing beats being able to sit on your balcony with a bottle of wine while you watch this stunning scenery go by.
6. Pack your bathing suit.
Just because you're going to Alaska doesn't mean you won't need a bathing suit! No matter the weather, you will love relaxing in the hot tub after a long day of hiking, sightseeing, or just standing on the balcony watching the scenery.
Additionally, the weather of Alaska can be warm in the summer. We cruised in August and the temperature was in the upper 70s during some of our trip. Yes, we actually sat on our balcony in Alaska in our bathing suits and watched the scenery go by.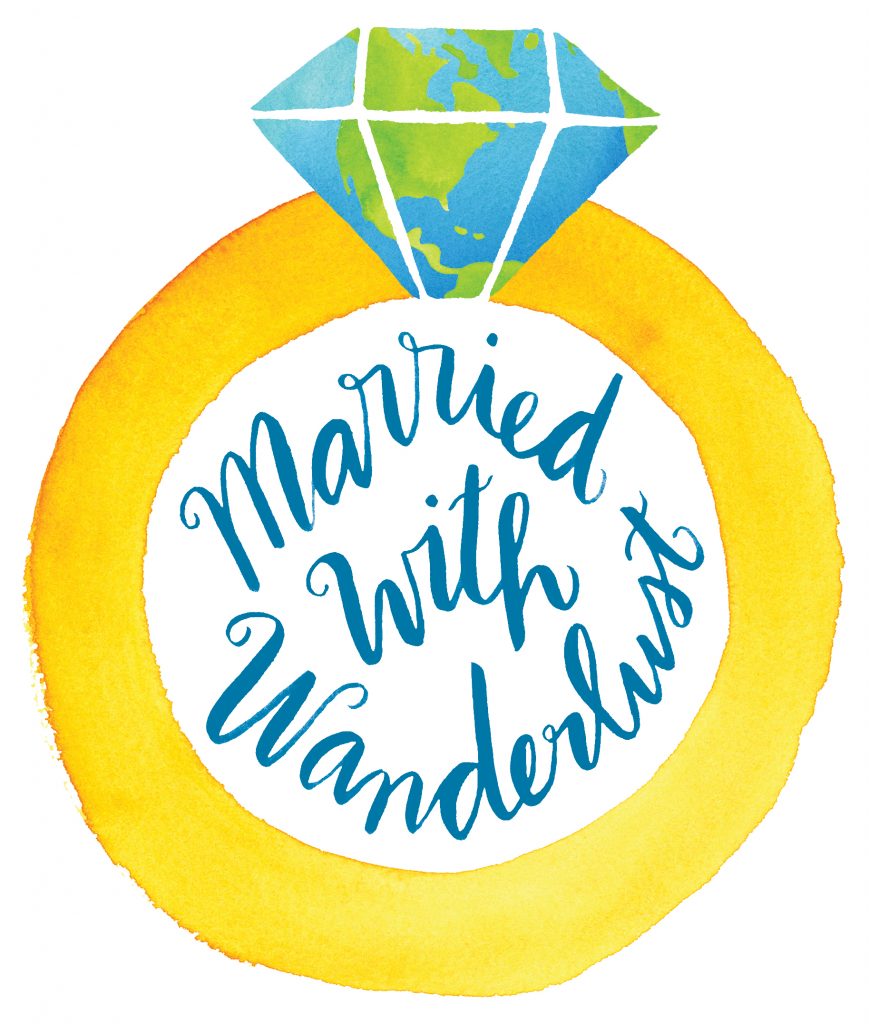 Enjoy our blog post? Pin it to share with others!