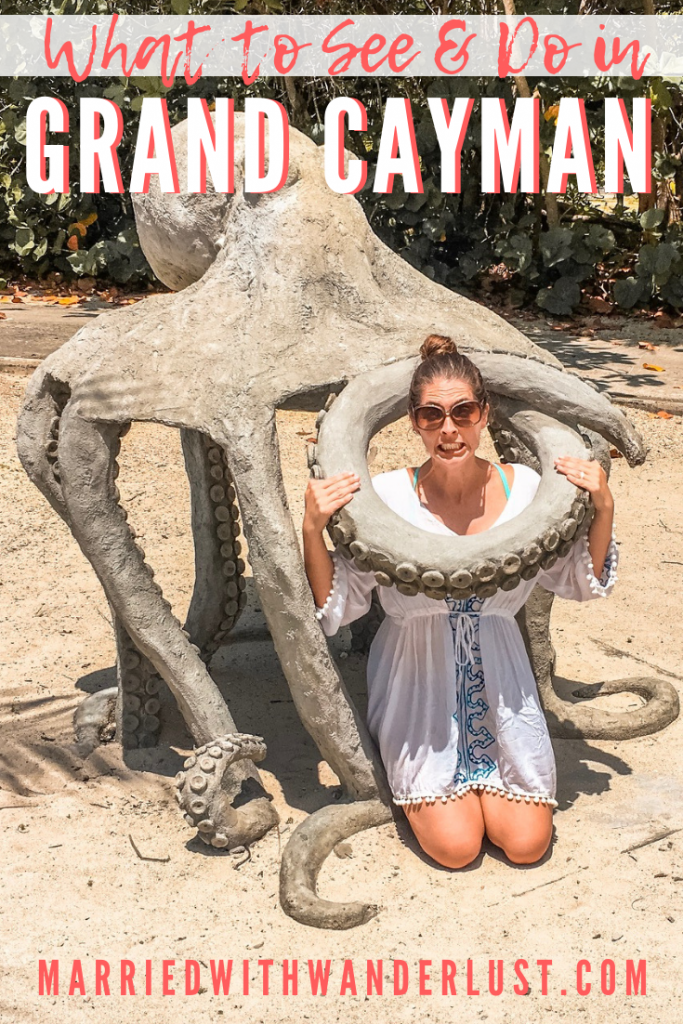 We spent four amazing days in Grand Cayman and never felt bored for a minute. There is so much to do that we couldn't even get through our bucket list! Whether you are looking to simply relax or see as much of the island as possible, we hope these ideas will help you plan your itinerary.
Grand Cayman Bucket List: Top Things To Do on the Island
Snorkel at Starfish Point
One of my favorite experiences of Grand Cayman was seeing starfish in their natural habitat! Bring an underwater camera to capture the best photos.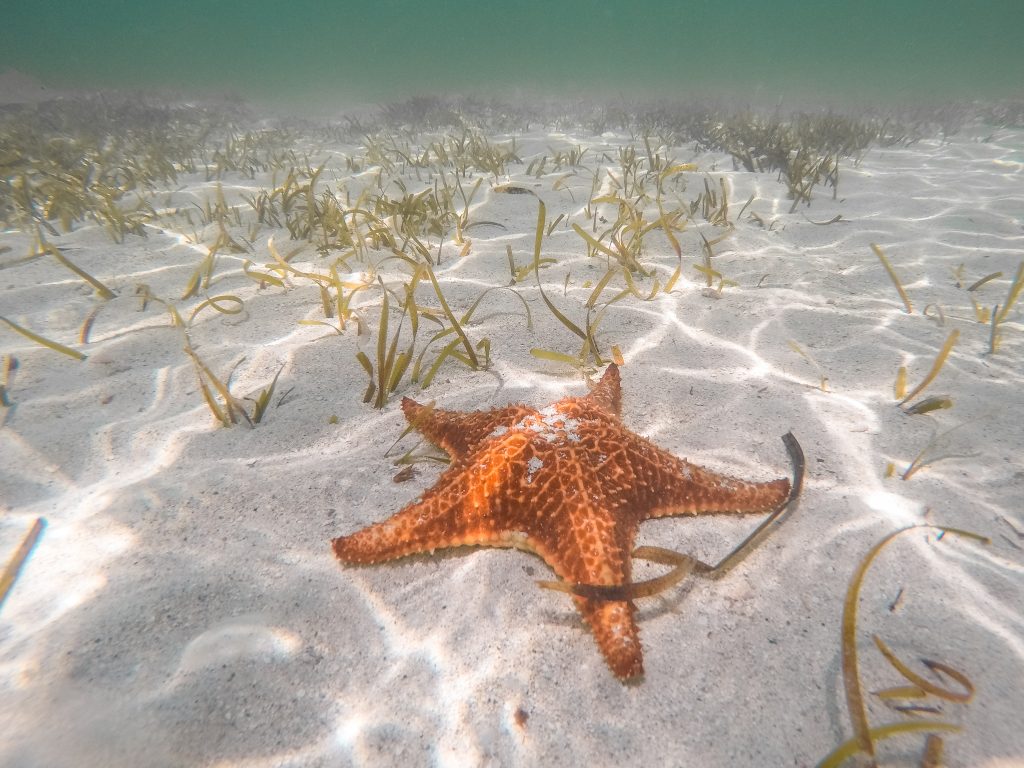 One note: please, please, please do not take these beautiful creatures out of the water! We saw many parents letting their kids grab them and hold them for photos. They're living animals and we're invading their space.
Spend a few minutes in Hell
While you're in the West Bay area, you can visit Hell and survive to tell the tale. This tiny town gets its name from the rock formation that is found here.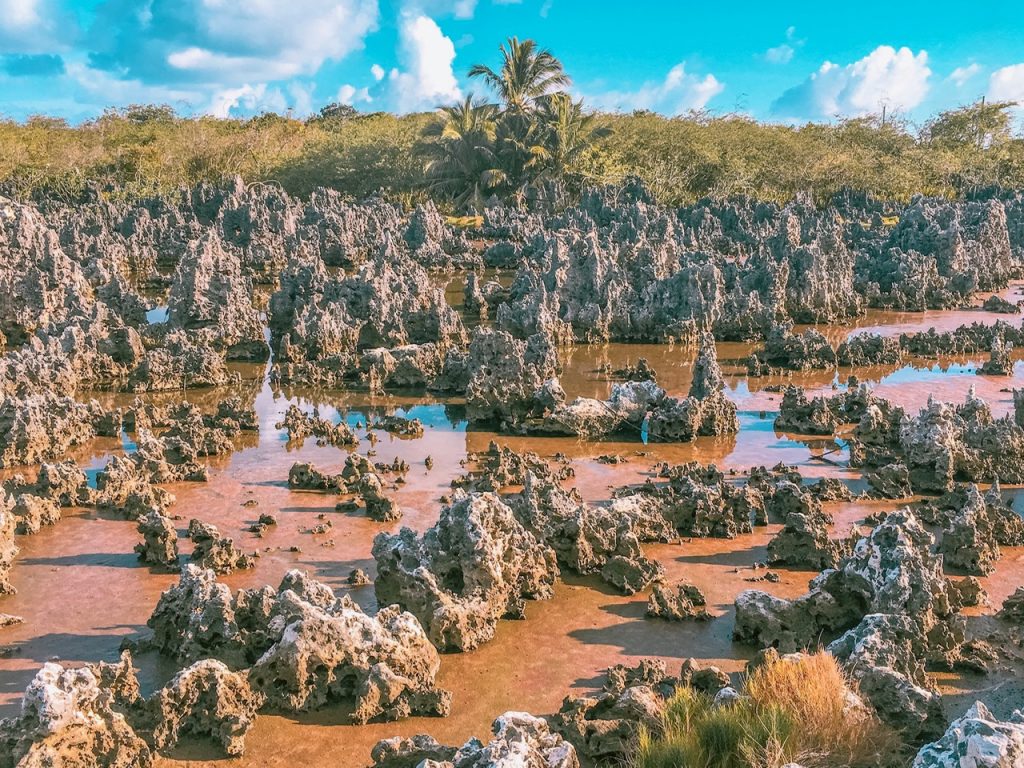 The town is home to two kitschy gift shops and the rocky area is located behind the shops. While you're here, send a postcard from hell or just snap some fun photos.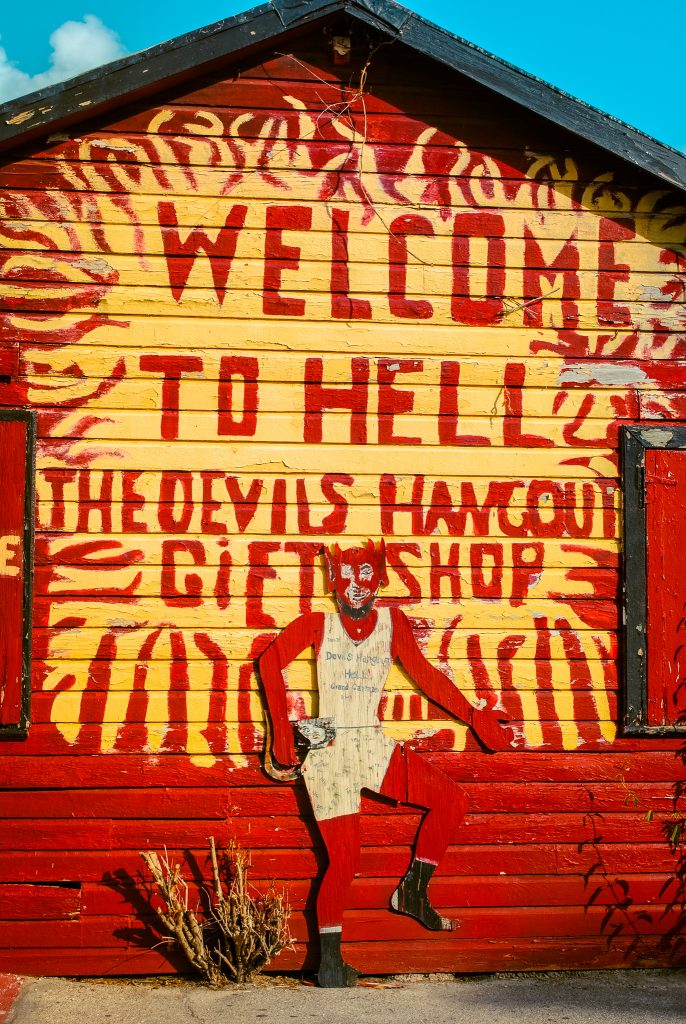 Take a Bioluminescence Tour
This was one of our favorite experiences in Grand Cayman. There are several companies that offer bioluminescence tours. You can kayak in the BioBay or (as we did) take a boat to the Bay and then hop in for a swim.
One note: Don't expect to get amazing photos during the tour! Most of the photos you see online have been photoshopped or taken by an experienced photographer with a DSLR camera.
Visit the Blow Holes
The blow holes are a scenic stop on the eastern side of the island and the waves create a large water spout that is fun to watch. Some of the waves crashed much higher than us when we were standing near the shore. You'll definitely get to see more action when the waves are strong.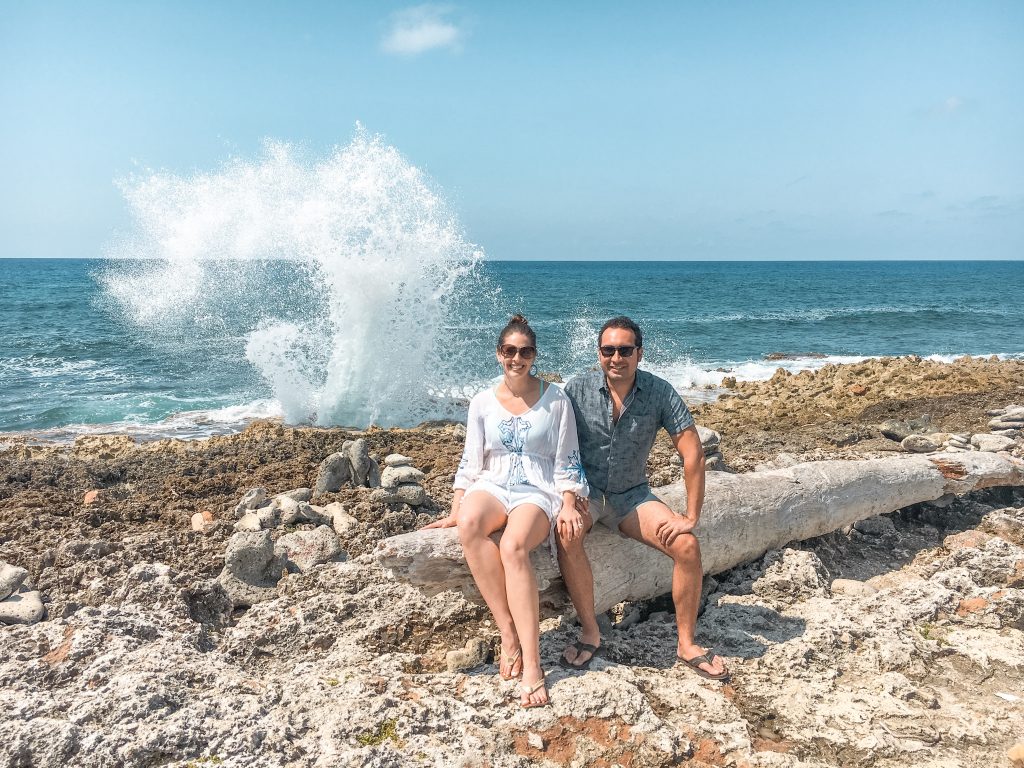 Swim with Tarpon
Alongside Rackam's waterfront restaurant in Georgetown, you'll see massive tarpon. (The restaurant does an tarpon feeding each night at 7:30 so they like to hang out there)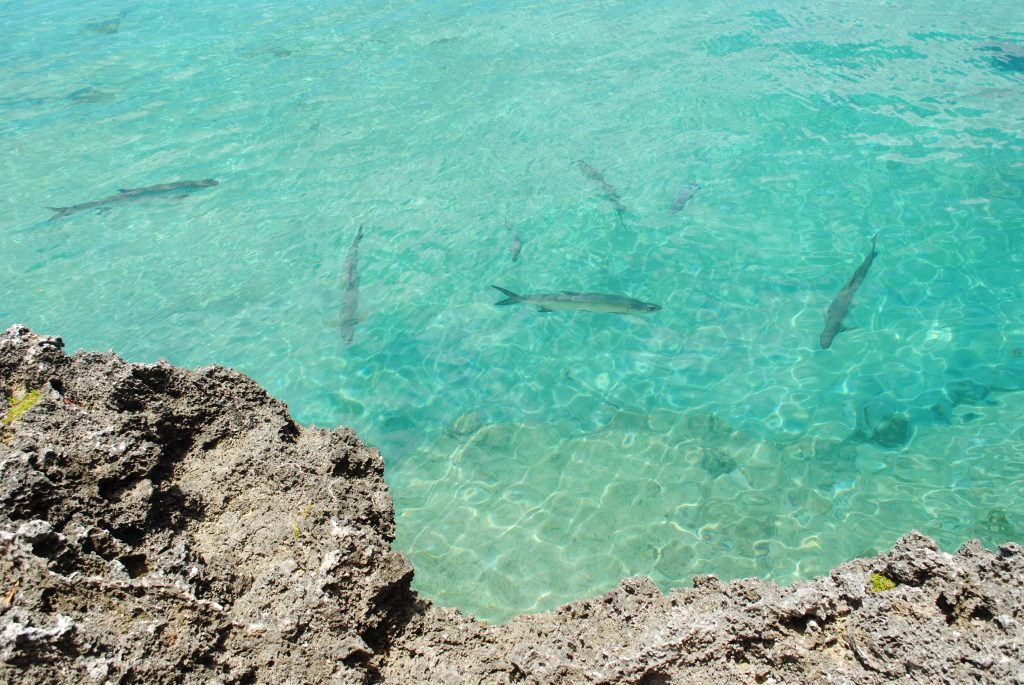 There is a ladder attached to the restaurant so that you can hop right in the water and swim with these giant fish. This is also your entry point to swim out to the Wreck of the Cali (our next Grand Cayman bucket list item).
Snorkel the Wreck of the Cali
There are so many great snorkeling spots on the island, but we're adding this as a bucket list item because it was one of our favorite spots. As noted above, you can get to this spot from the ladder at Rackam's restaurant. You'll need to swim out about 40 yards (the waitstaff can point you in the right direction and there are also buoys).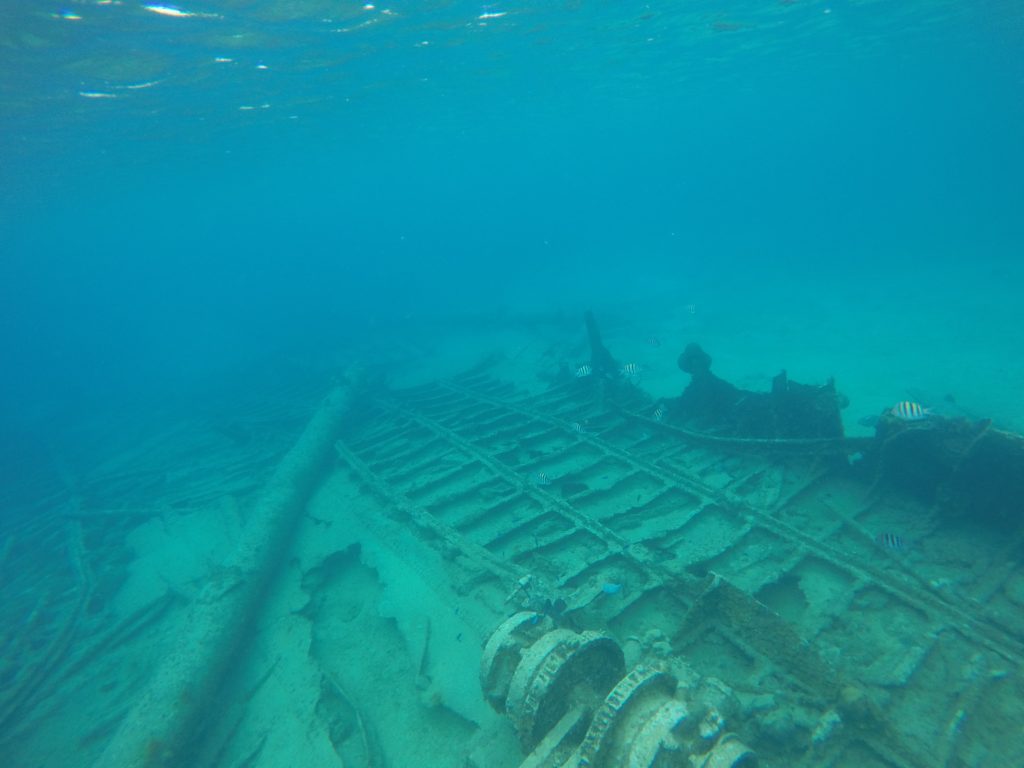 The Cali sunk in the 1940s due to a leak in the hull and you can get a great view of the wreckage by snorkeling above it.
While the water is fairly calm here, it totally depends o the wind. Also, there is some boat traffic in this area. WC is a great snorkeler and he was totally fine, but I used a noodle to make this swim a little easier.
Drink a mudslide at Rum Point
The popular Wreck Bar at Rum Point is famous for it's mudslide. It's made with no ice cream filler, just alcohol: Absolut Vodka, Kahlua, and Bailey's or Molly's Irish cream. Yum!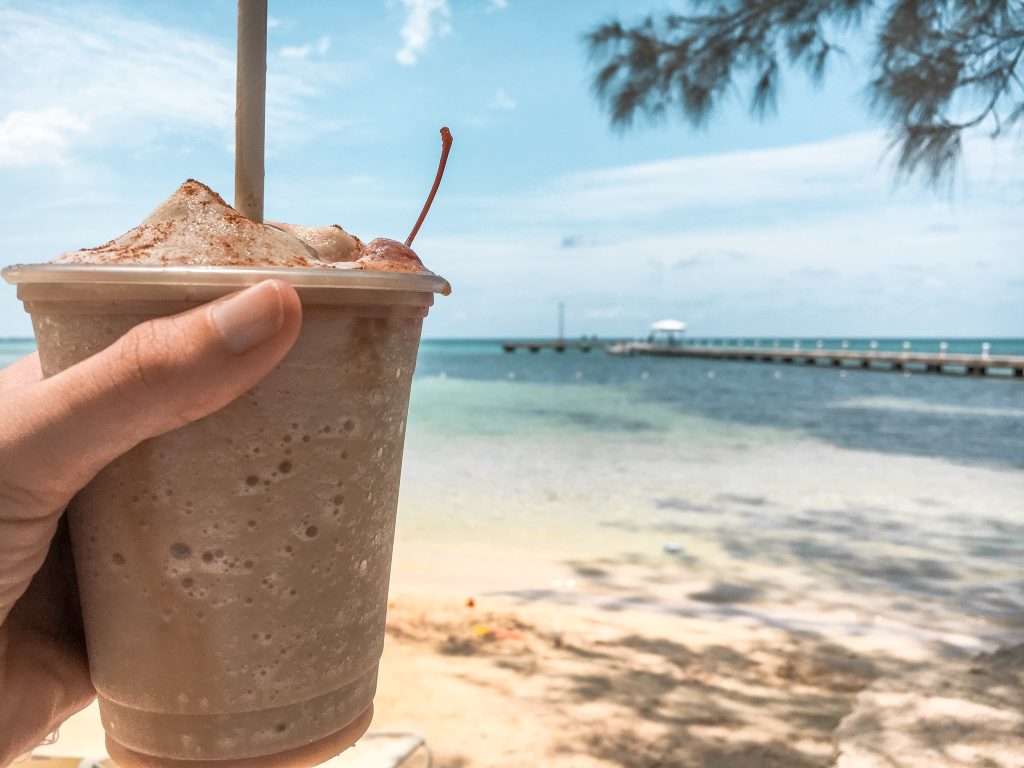 Snap a Photo at the Rum Point Sign
While you're at Rum Point, you can grab a bite to eat, hang out on the beach, or stop in the gift shop. This is also a departure point for a variety of tour companies. Also, make sure you snap a photo with the Rum Point entry sign!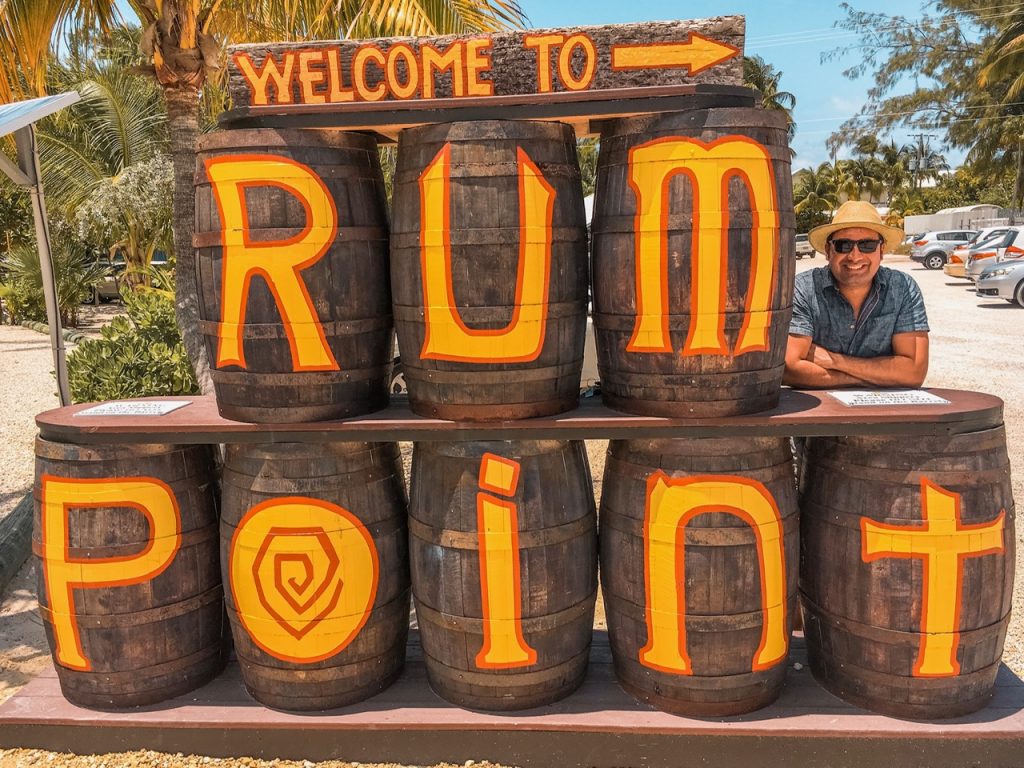 Swim with Sea Turtles at Spott's Beach
This is the best spot on the island to snorkel with sea turtles as they like to feed on the sea grass. We spotted at least five turtles between the two of us and several of them were tagged. The water was a little rough for my swimming skill so I used a noodle to make snorkeling easier.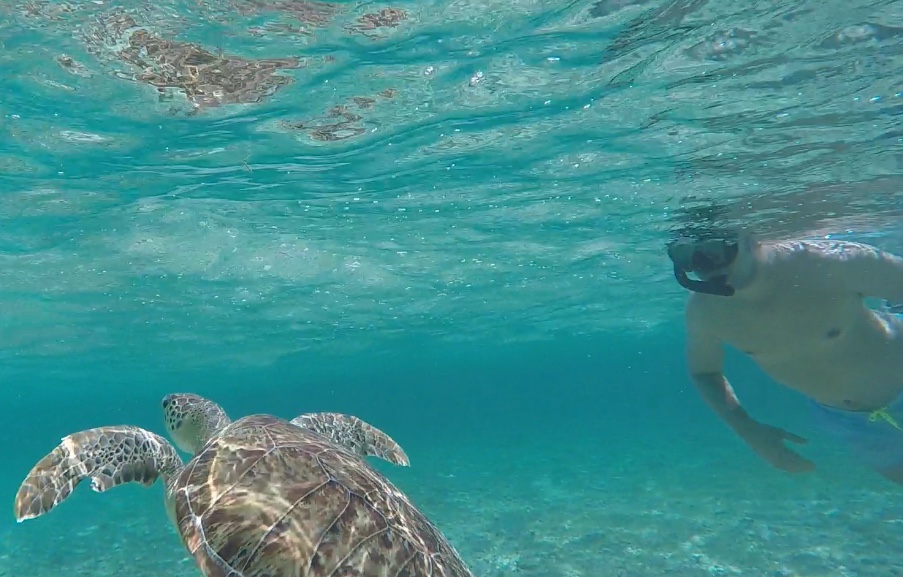 Hang out on Seven Mile Beach
Seven Mile Beach is the most popular area of Grand Cayman and is full of hotels, bars, and restaurants. If you're wanting to bar hop, this is your spot. You can also try out a variety of watersports including jet skis and parasailing, or play a round of mini golf.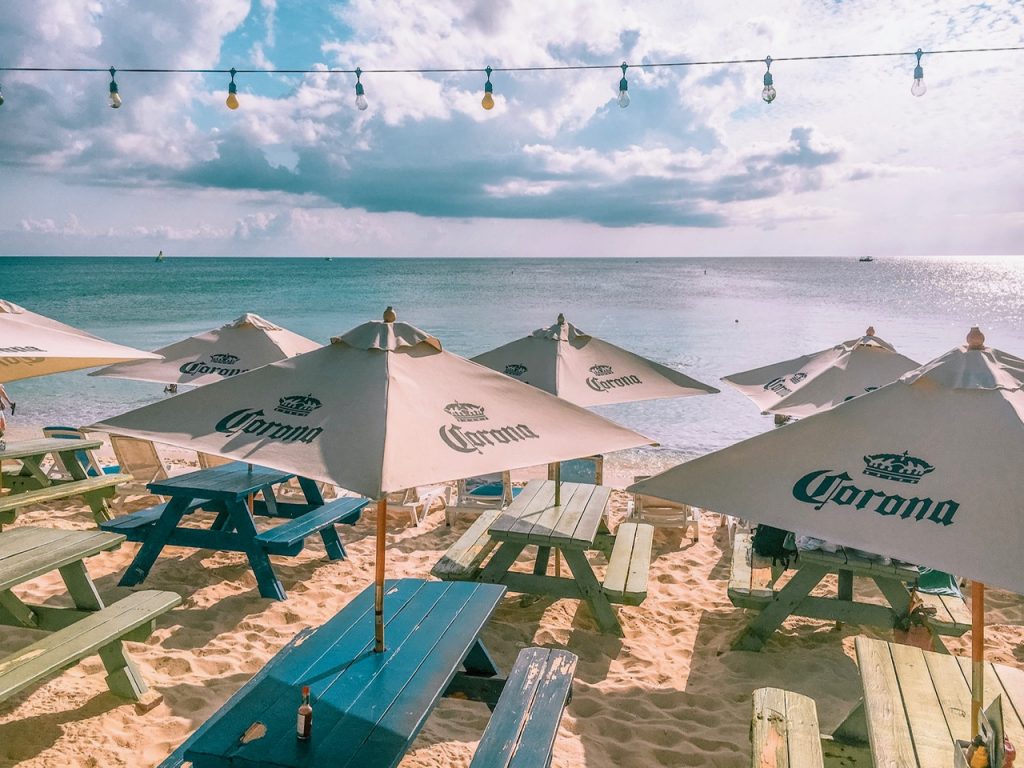 Feed the Frigate Birds at Tukka
Tukka is an Australian-owned restaurant on the eastern side of Grand Cayman. They have an awesome happy hour that starts at 3:00 pm but the main events is at 5:00: the feeding of the frigate birds! They are the Caribbean's largest wing-spanned birds and the staff will show you how to feed them.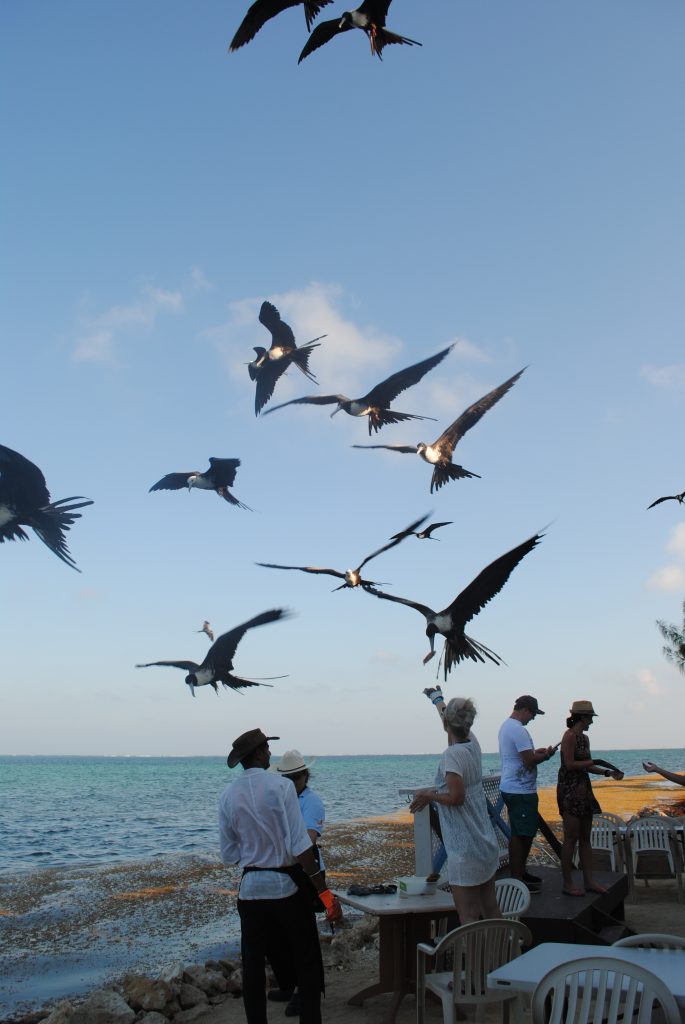 Strike a Pose at Davinoff's Concrete Sculpture Garden
On the eastern side of the island, stop by the Davinoff Concrete Sculpture Garden and pose for some fun photos. Among the sculptures you'll find here: a giant alligator, iguana, octopus, shark, crab, and so much more.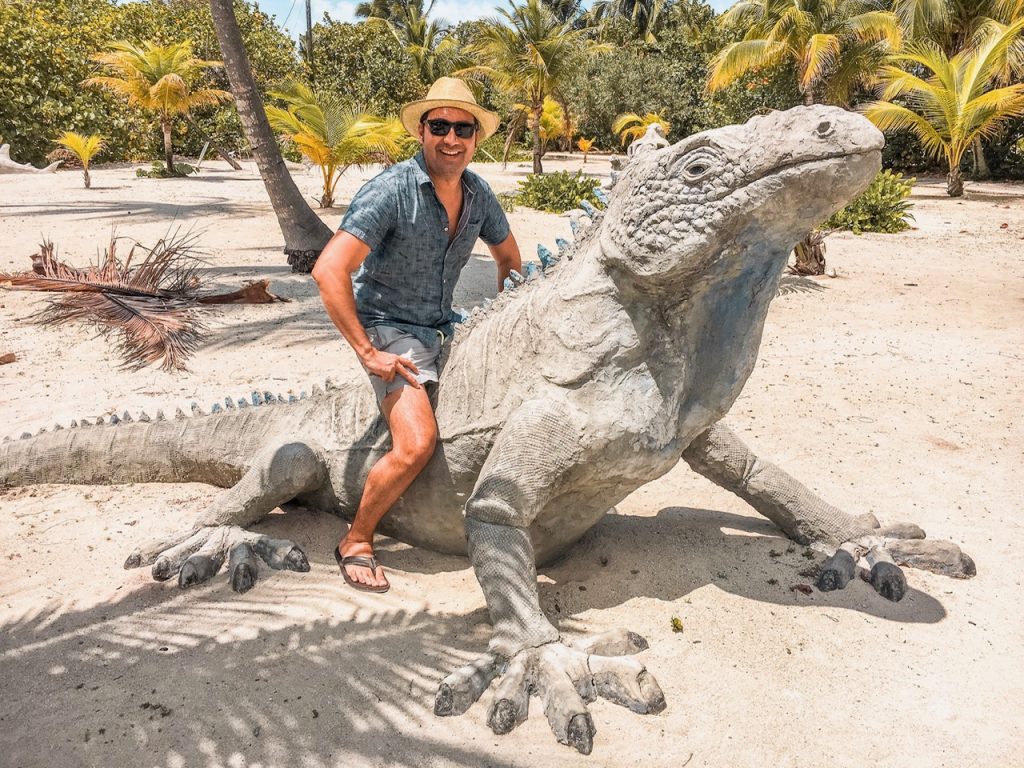 Take a Photo at Lover's Wall
Lover's Wall is located on the southeastern side of the island along the main highway. We stumbled along it while driving out to the blow holes and had to stop for a quick photo opp.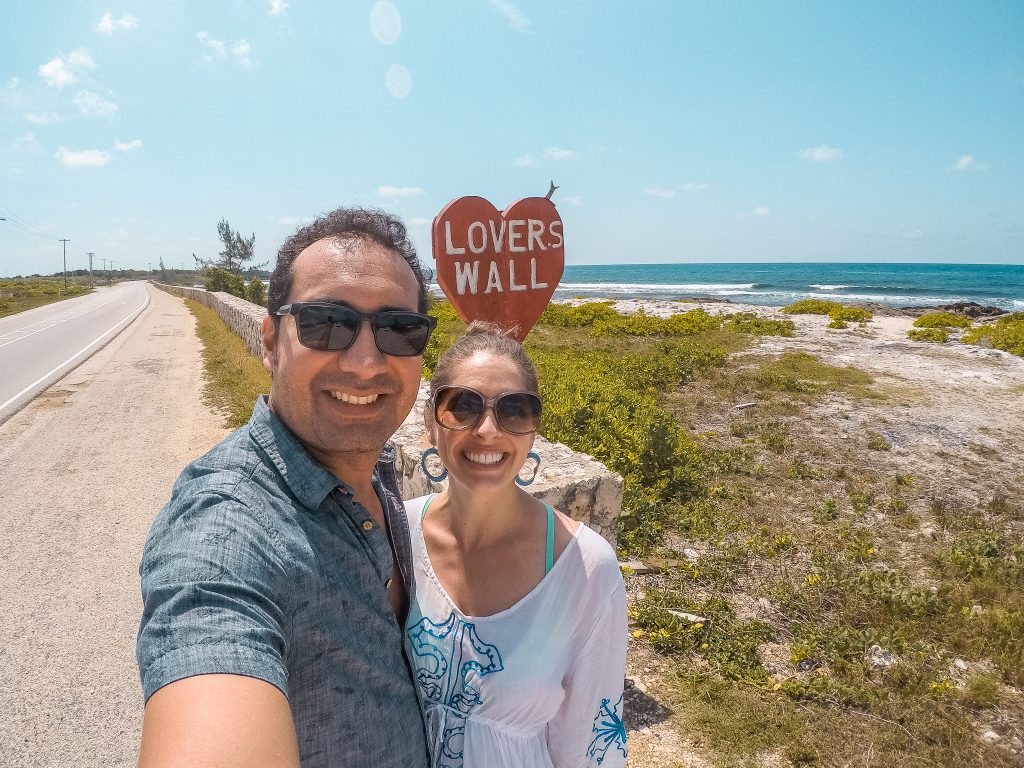 Watch the Sunset from a Waterfront Restaurant
There are many bars and restaurants to choose from on the western side of the island where you can get a great view of the sunset. Our personal favorite was Macabuca which has live music on Friday and Saturday nights.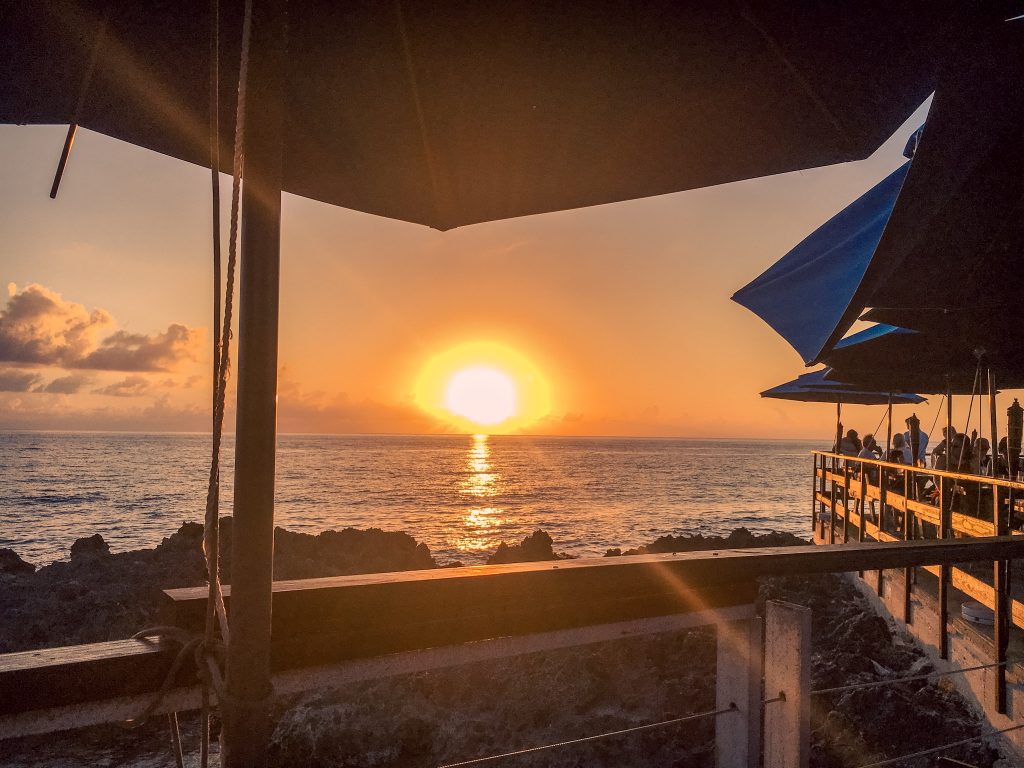 Other Things to Do in Grand Cayman:
We couldn't fit everything into our four day trip but we've included a few other options to add to your Grand Cayman bucket list below!
Rum Distillery Tour
Cayman Spirits Company Distillery offers tours for $15 per person. You can tour the facility and then sample the Seven Fathoms Rum, Gun Bay Vodka, and Governor's Reserve Rum
Swim with Stingrays at Stingray City
Personally, we think it feels much more satisfying when you get to see these creatures in their natural habitat, and not because they're being fed. (We saw a huge one at the Wreck of the Cali!) That being said, we did do this excursion many years ago and it's probably the most popular activity on the island.
Explore the Crystal Caves
In recent years, the Cayman Crystal Caves opened to the public for guided walking tours. The tours are about 1 1/2 hours and cost $40 USD.
Hike the Mastic Reserve Trail
Put on your tennis shoes and head to the Mastic Reserve for an approximately 2-mile hike. This protected area of the island will give you a look at the plants and animals that are local to Grand Cayman. Guided tours are also available.
Visit the Cayman Islands Brewery
Tour the brewery to see how the beer is made and packaged. The tours are available on weekdays from 10 am – 4 pm for $10 USD and include five samples. Rather just drink the beer? Visit thhe taproom at the brewery, instead.
Need more Grand Cayman inspiration?
Check out these other articles that may help you plan your trip to Grand Cayman!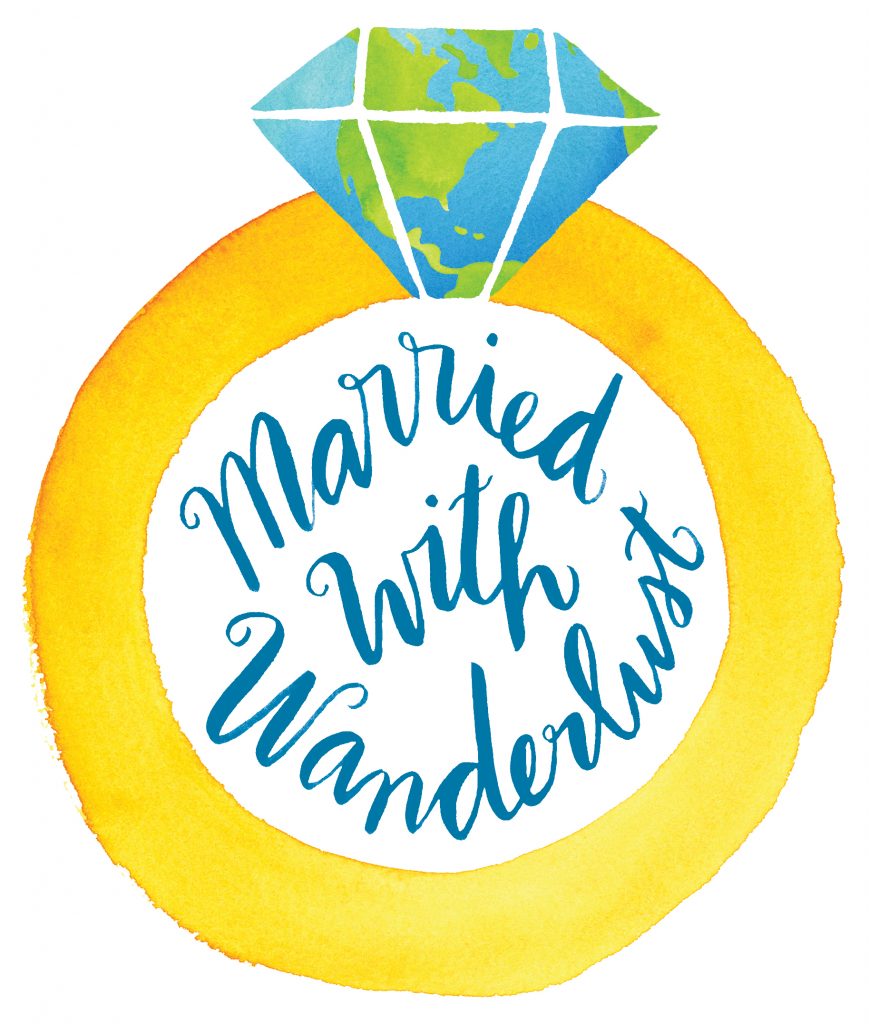 Enjoy our blog post? Pin it to share with others!