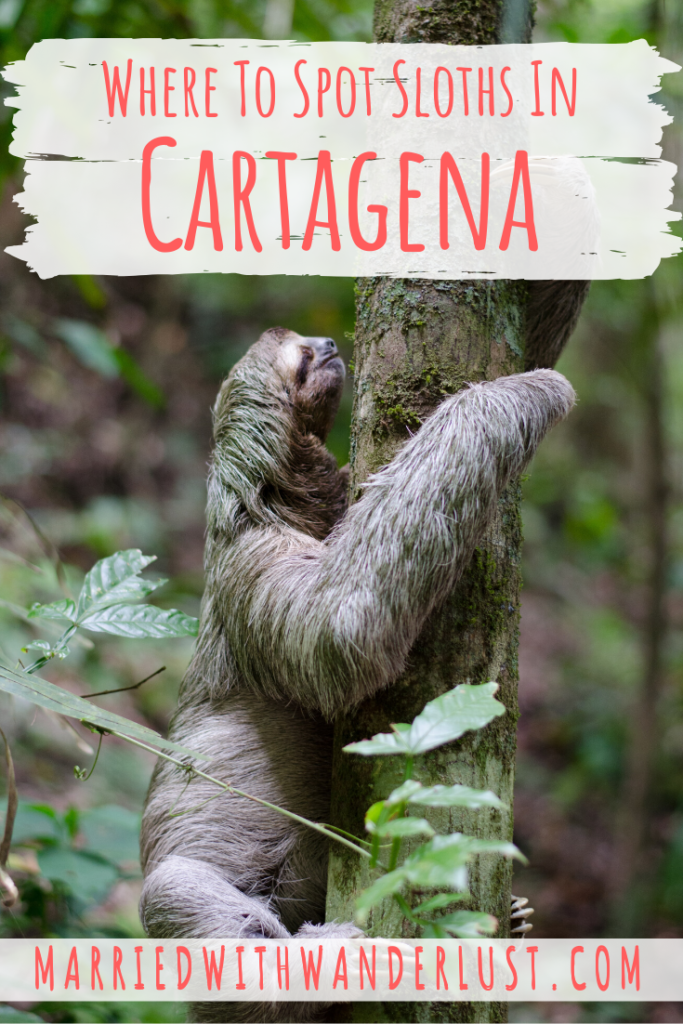 Yes, you can find monkeys, iguanas, and sloths in Cartagena city center!
NOTE: Our blog contains some affiliate links. Should you use these, we may receive a small compensation at no extra cost to you. We greatly appreciate your support of Married with Wanderlust! As always, all opinions are our own.
If you're heading to Cartagena, you'll likely fall just as in love with the colorful and lively city as we are. You'll spend your time exploring the gorgeous colonial architecture, walking the city walls, and eating delicious fresh seafood. But you may miss your chance to spot wildlife right in the heart of the city if you don't know where to look!
Here's where to go if you want to see sloths in Cartagena: cross the street outside the main entrance to the walled city. Below is the view you'll see looking back.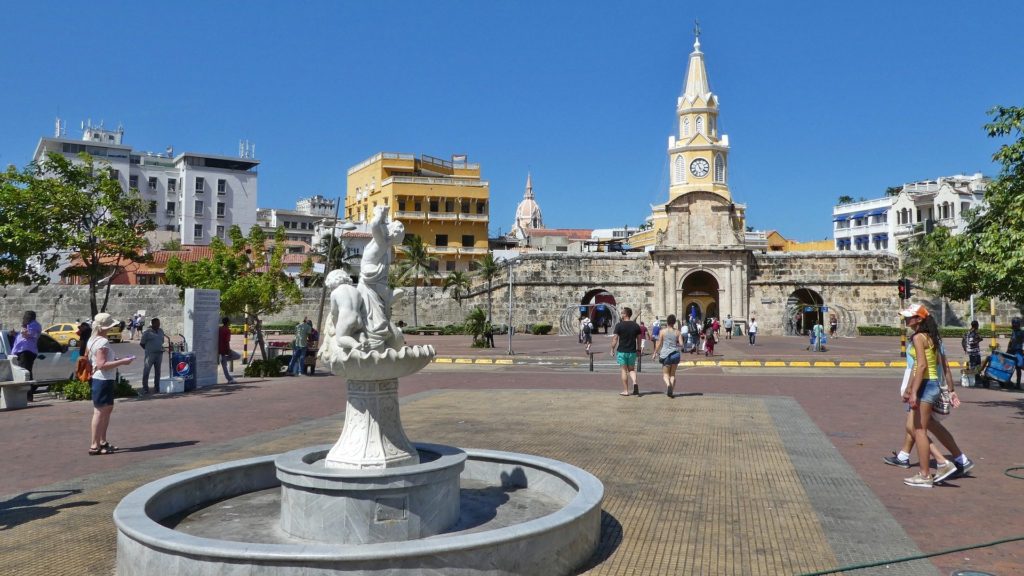 From this spot, the wildlife mural is just outside the main square of Getsemani along Calle 31. Strike a pose, you found them! Monkeys, iguanas, and sloths in Cartagena!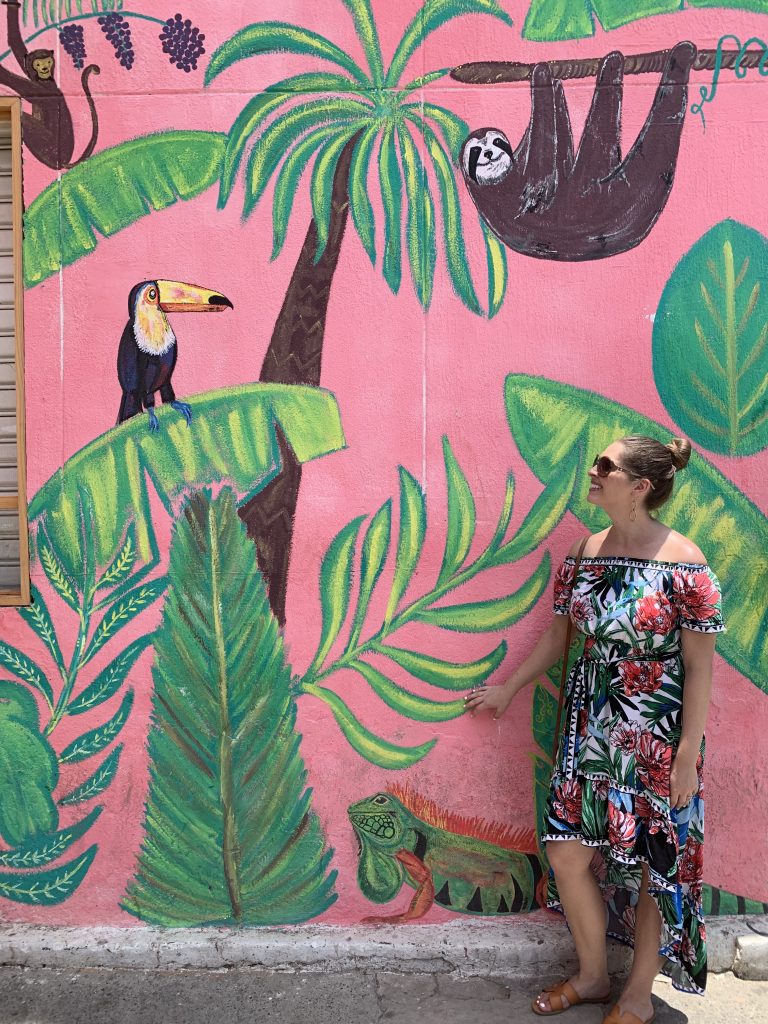 Just kidding! I mean, the mural is actually there and it is one of our favorite pieces of street art in Getsemani. But that's not the wildlife we're talking about.
So, where to find them? Parque del Centenario!
If you've walked to that mural from the walled city, you actually may have already passed through the park and by the critters without noticing!
Parque del Centenario will be on your left side once you cross the street from the walled city. Keep your eyes peeled on the trees but try not to run into anyone, haha!
The first critters we spotted were the iguanas. They're huge and do a great job at camouflaging themselves in the trees!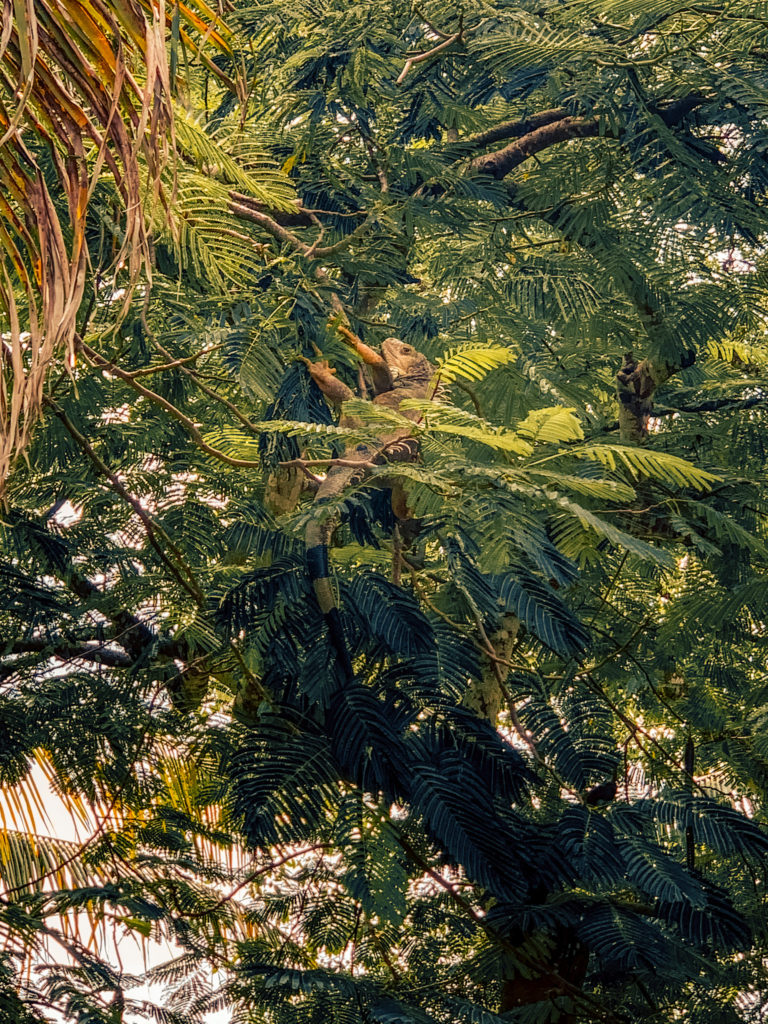 Next we spotted the monkeys. I'll be honest, we have no idea what species of monkeys they are, but there seemed to be a few different types.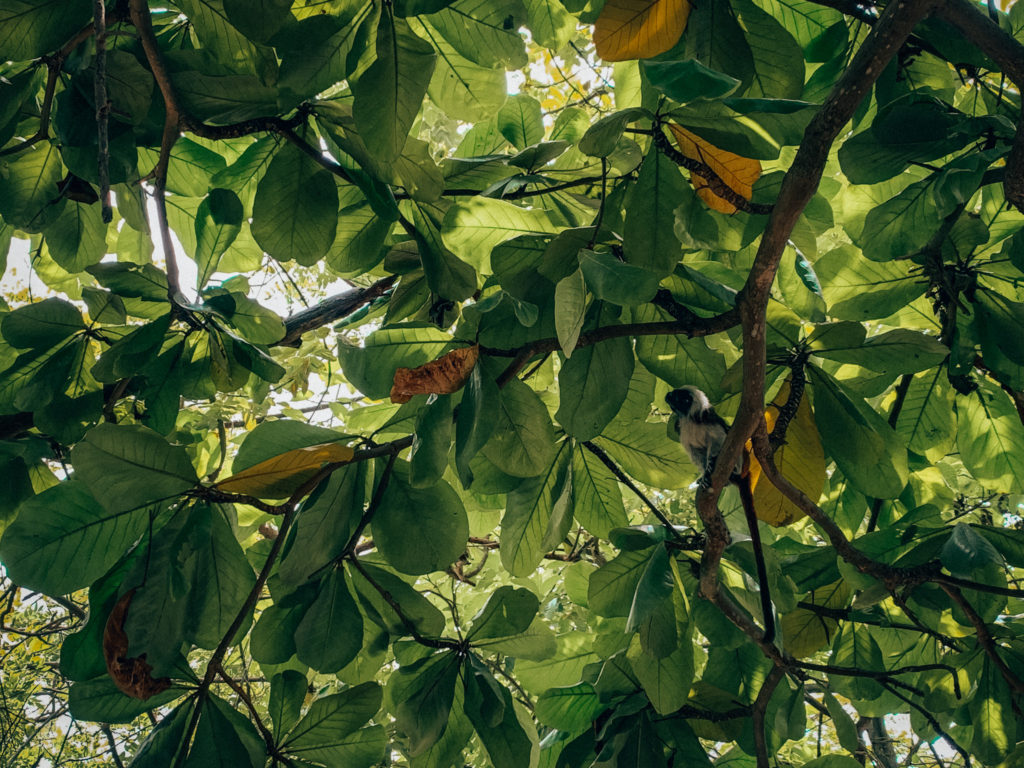 Finding the sloths was a little more difficult! We actually looked up the Spanish word for sloth (it's "perezoso" for your reference) so we could ask around at the park. Sure enough, we spotted a local who was pointing something out in the trees to some other tourists. It turned out to be more monkeys, but we asked "perezoso?" and he took us right to them!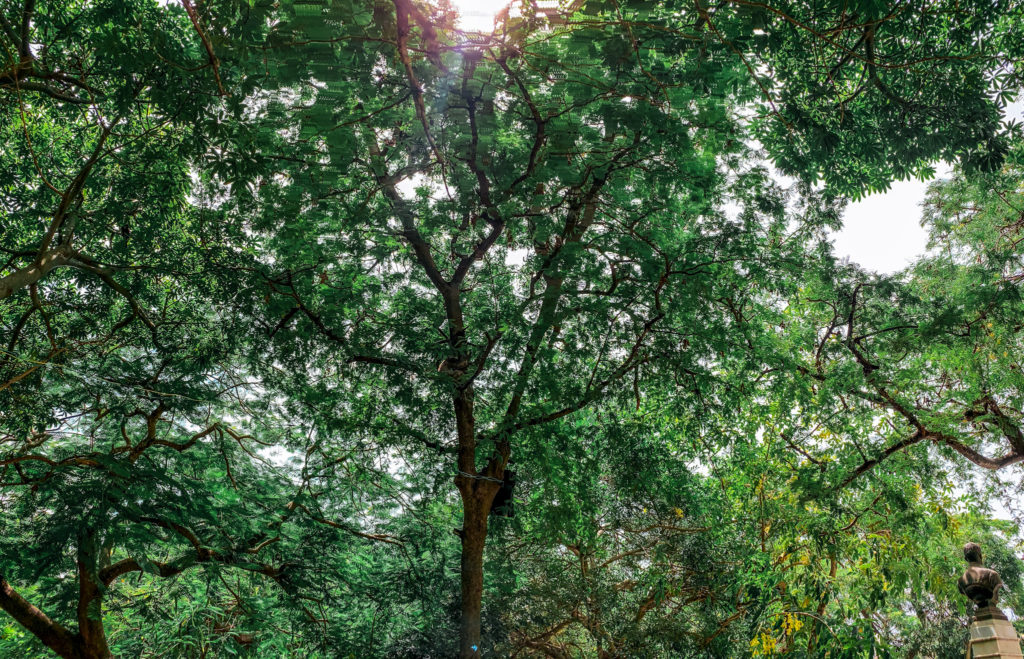 It's like 'Where's Waldo' in that first picture! Can you spot the sloth? Below is a closer look – I only wish we'd brought our Nikon camera and zoom lens to get some better photos.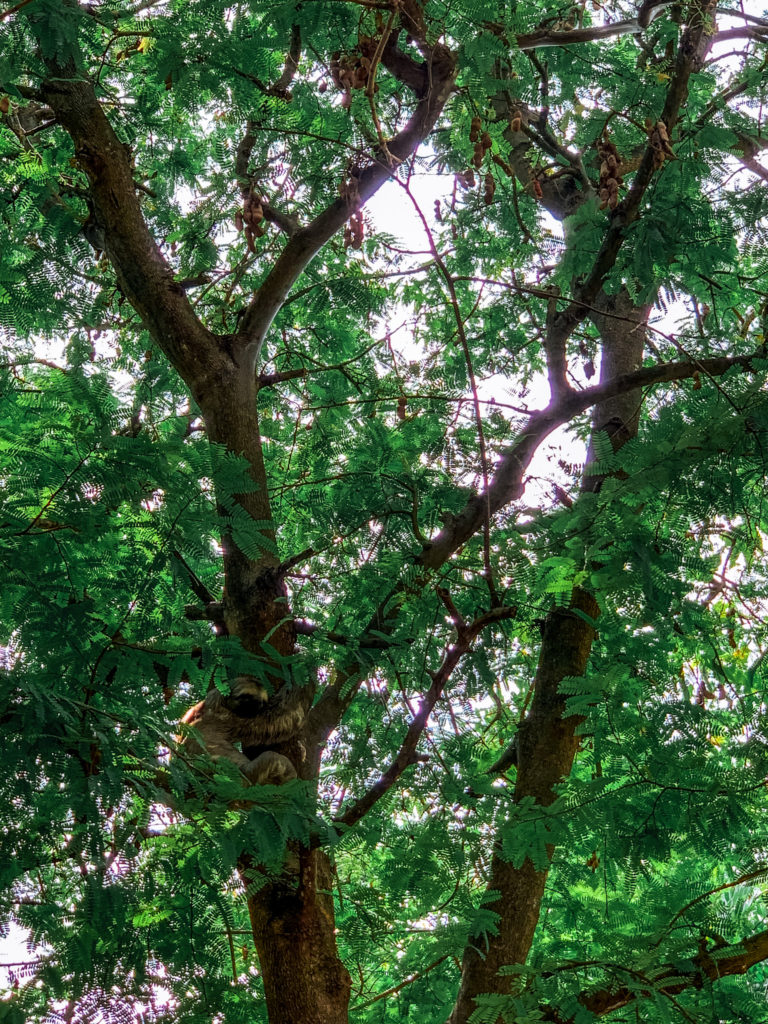 The friendly local also shared some information about the sloths (he was a little hard to understand, but WC speaks enough Spanish to get the basics). Cuteness alert: it's a mom with two offspring! We gave the man a tip for helping us and left the park with smiles and a ton of cute photos… but really is there any such thing as too many sloth photos?
Need more Cartagena inspiration?
Check out these other articles to help you plan your trip to Cartagena:
Enjoy our blog post? Sharing is caring!