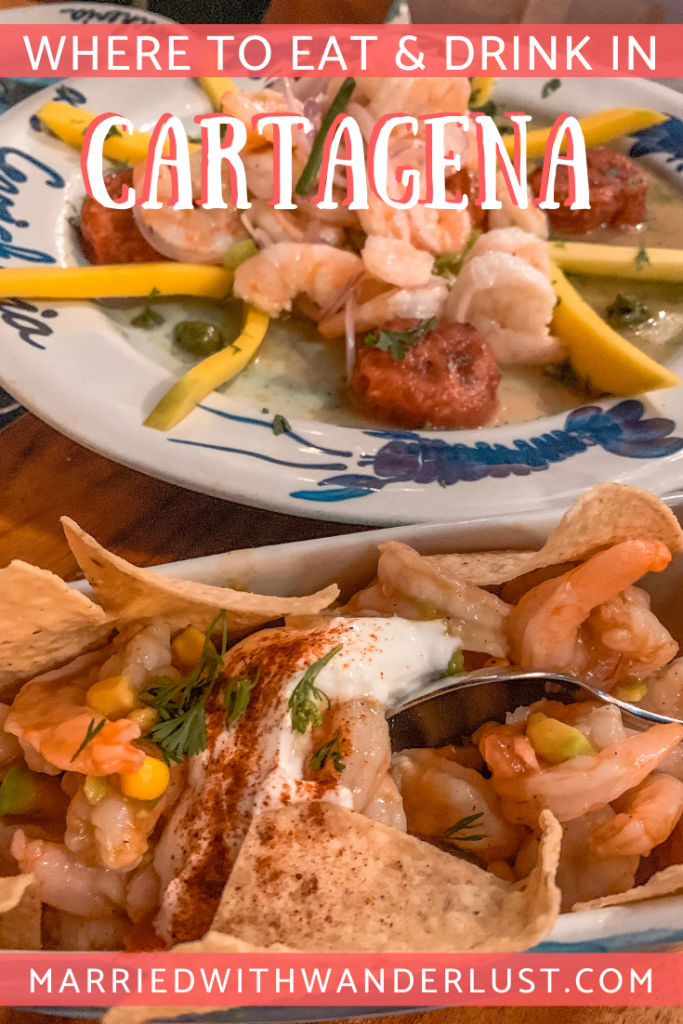 Cartagena has a restaurant to satisfy anyone's tastebuds. From high end to rooftop views to street food, you'll have a lot of eating to do in Colombia. Here's a look at some of our favorite restaurants in Cartagena (in no particular order):
Our Favorite Restaurants in Cartagena:
La Perla
We ate at La Perla on our first night in Cartagena and raved about the ceviche for days to come. We even almost went back to have it again! After our ceviche, we ordered some fish main dishes that were definitely overshadowed by the appetizer. If we were to go back, we'd just get two orders of the ceviche!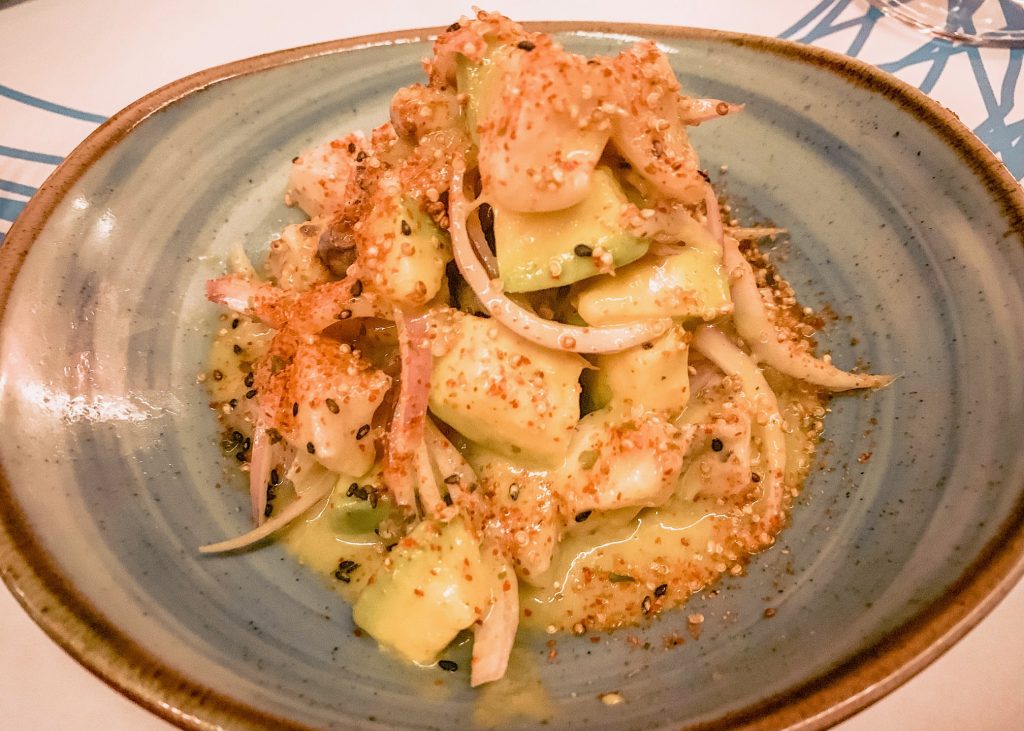 Mardeleva
We stumbled upon Mardeleva while strolling through Cartagena one balmy afternoon during our trip. We were in need of a refreshing drink to cool off and we definitely found the right place!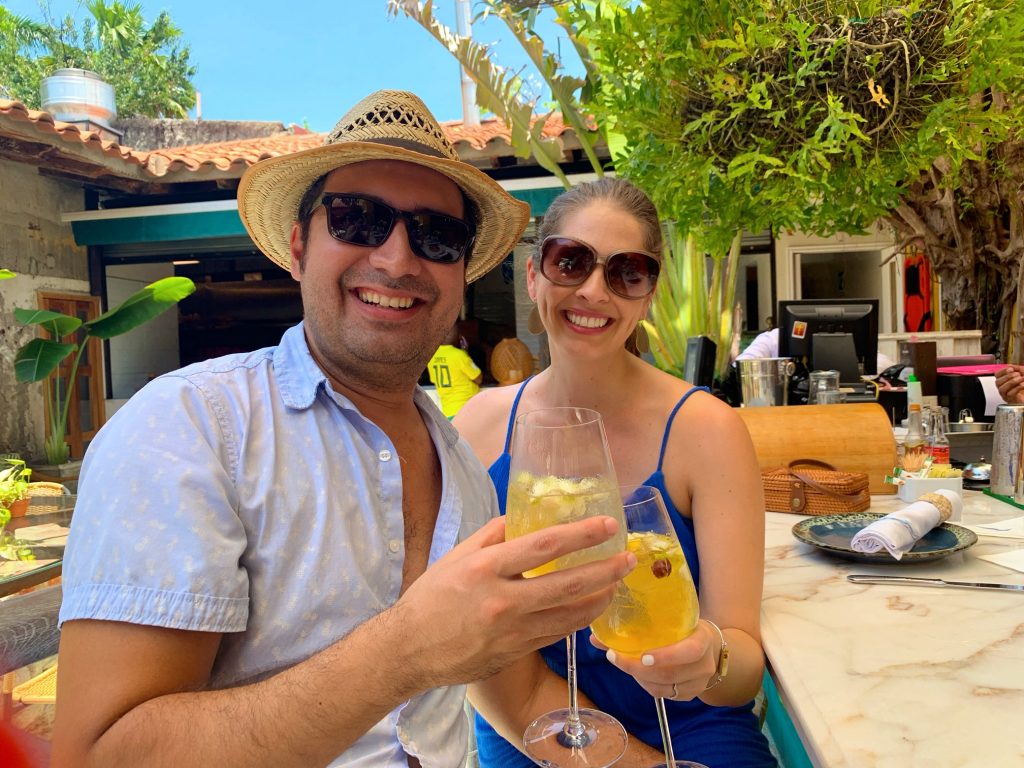 Not only was the Sangria made fresh (order a pitcher and share!), but the ceviche was some of the most unique we tried on our trip. Order the "cocktail and cebiche cart." It comes with a variety of ceviche and a smoke show to boot!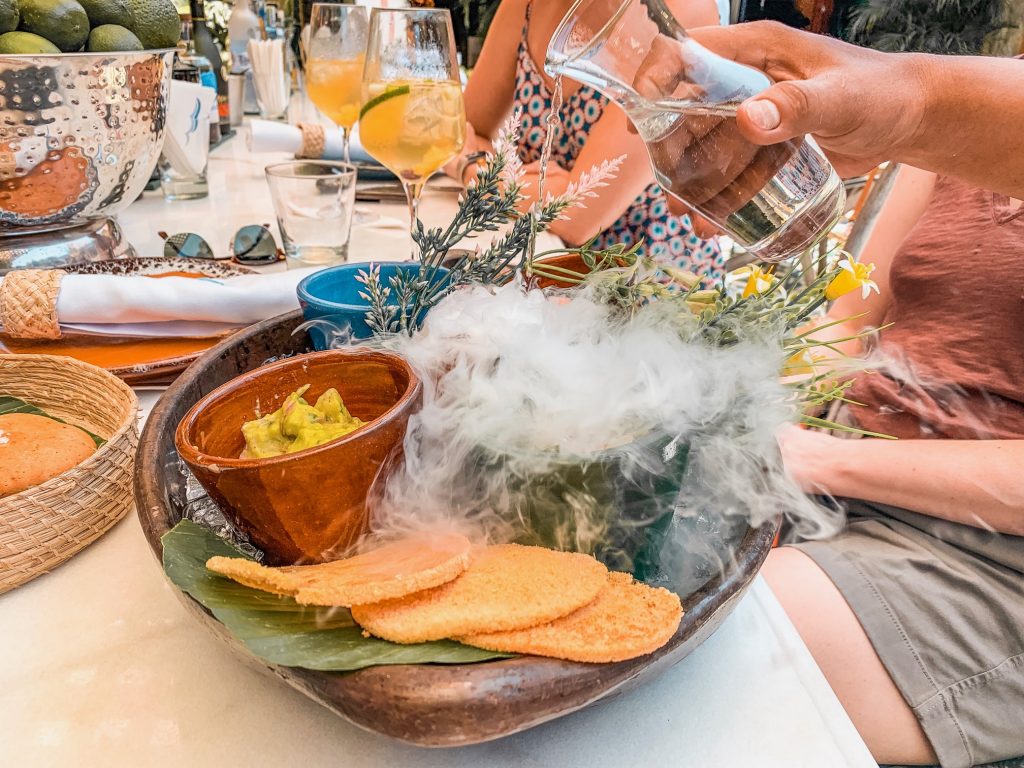 Bonus: the decor at Mardeleva is so cute!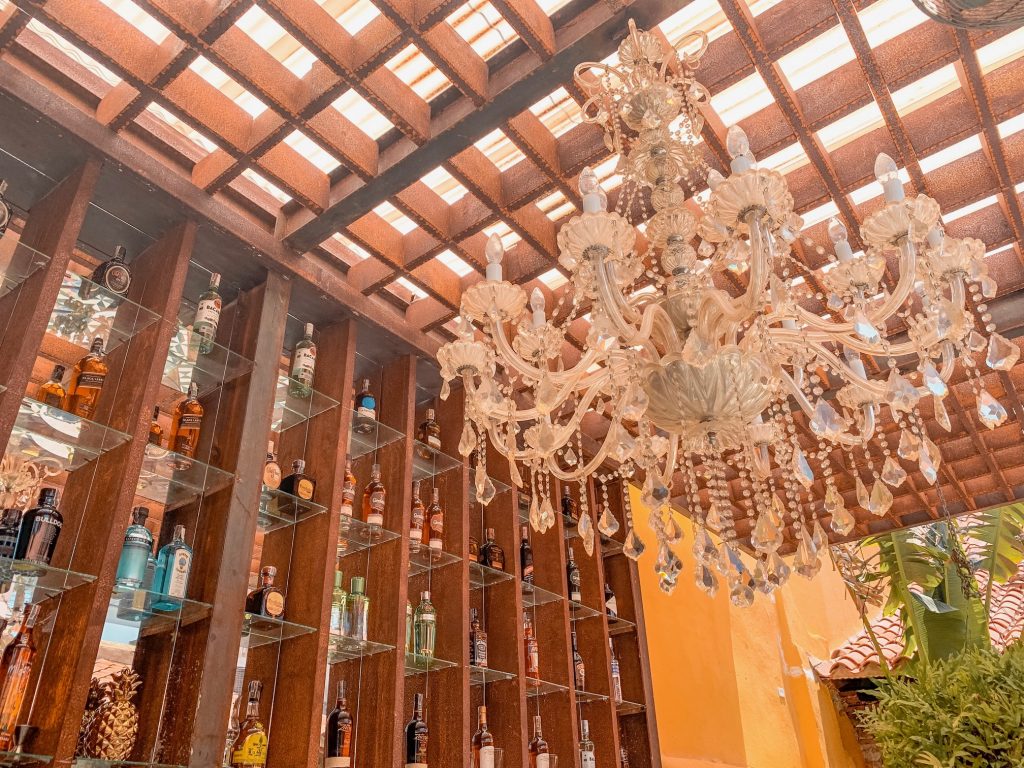 Epoca
If you start your day in need of a coffee pick-me-up, this is your place! Not only are the drinks delicious, but the menu is also very creative. AND you can even get a boozy coffee cocktail! It's vacation, why not?!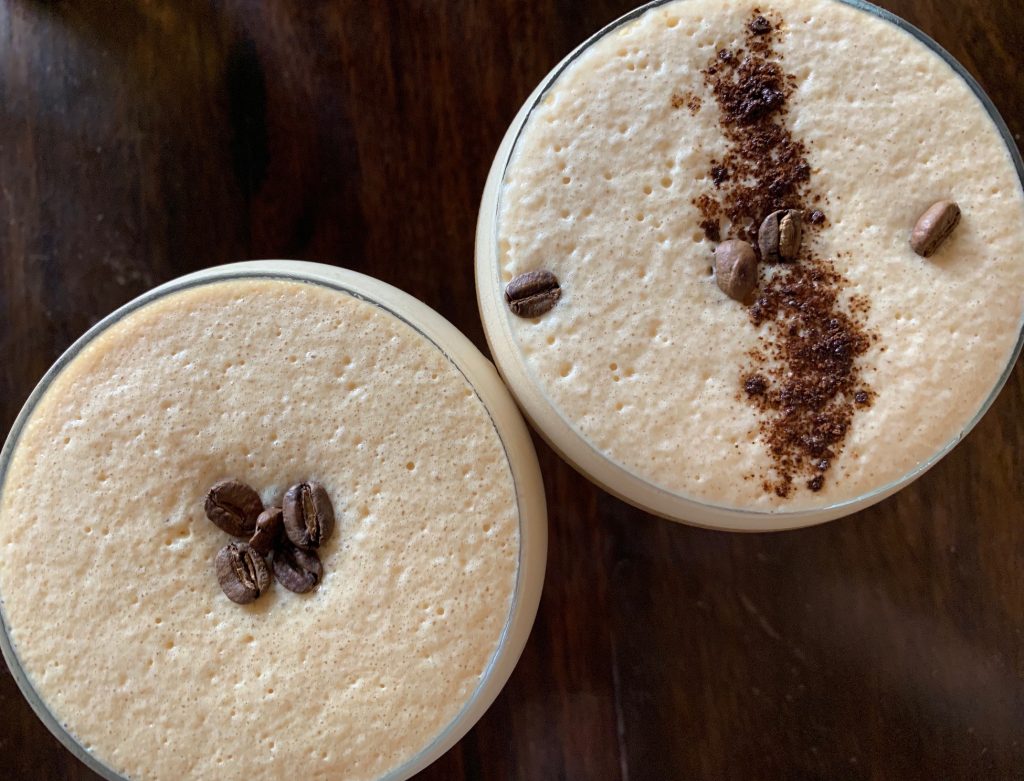 Zaitún
We arrived in Cartagena with a list of recommendations we'd received from friends and found on other travel blogs. Zaitún wasn't on our list, though, and we have no idea why. All we can say is make sure it's on yours! Zaitún is a Colombian Lebanese restaurant and it was definitely one of our favorite restaurants in Cartagena. It also had the friendliest staff!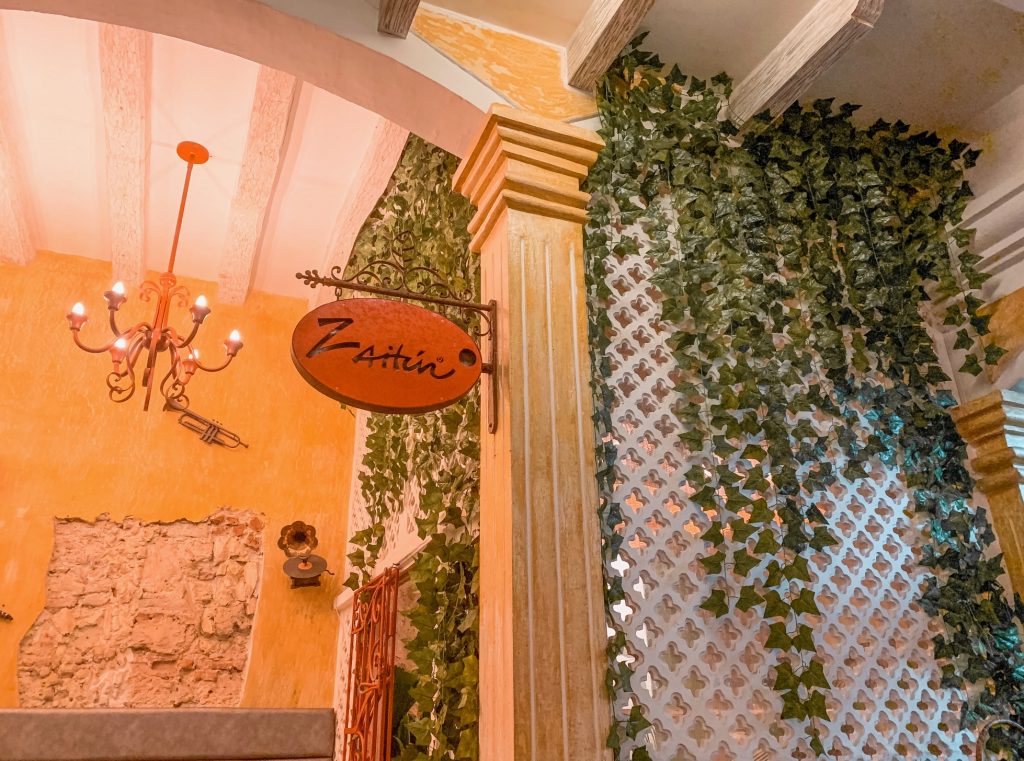 Soup is one of my favorite items to try at new restaurants and I'm STILL craving the Creole pumpkin soup I had here! It doesn't end there though; the "fantasy Caribbean ceviche" is incredibly refreshing with a variety of fresh fish combined with kiwi, peach, and pitahaya.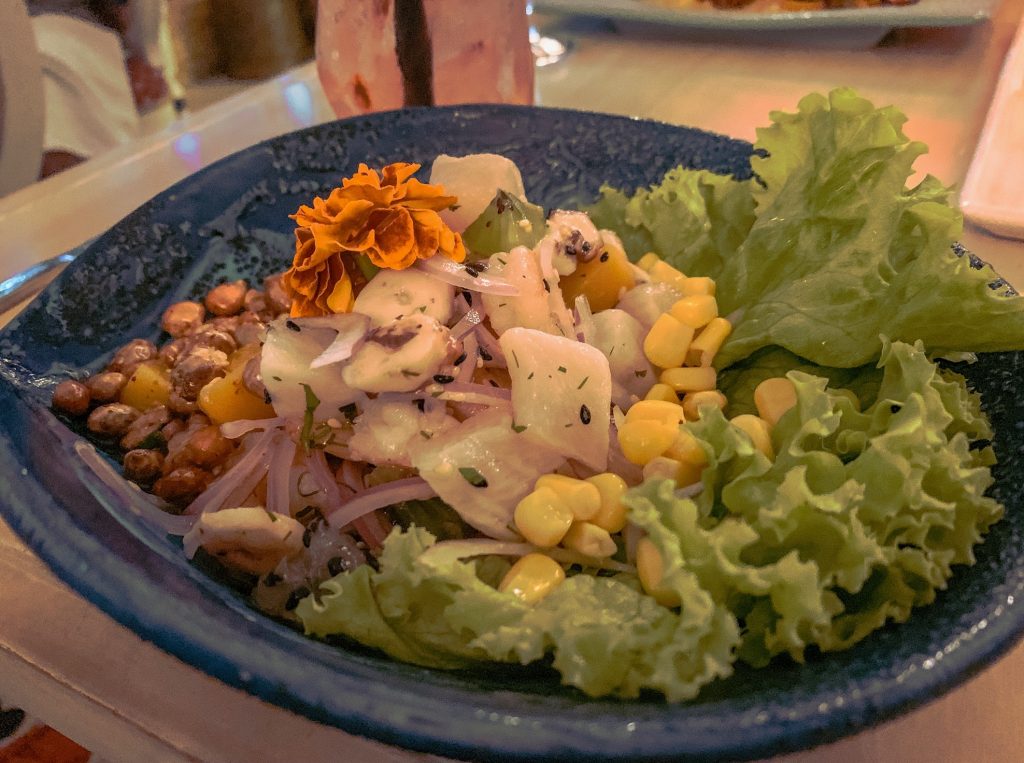 Carmen
If you look on a review site like TripAdvisor, you may see a lot of dollar signs for Carmen. Please don't rule it out! When you take into consideration the exchange rate, Carmen really is quite affordable for being one of Cartagena's best restaurants. We had a group and shared a variety of dishes but once we divided up the bill, we only spent about $50 a person including tip. We recommend making a reservation.
The menu changes but we liked everything we tried. The desert we got (pictured on the left) was called the "honey pie" and if you see it when you're there, order it!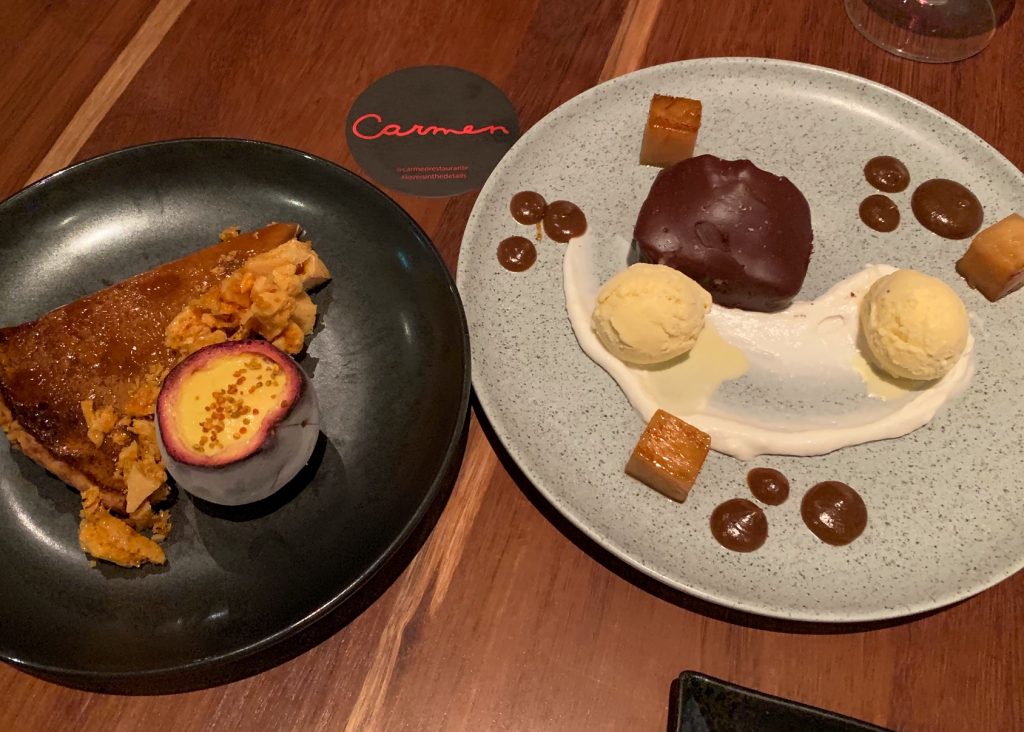 The next time we make it to Cartagena, we're definitely going back to Carmen to try the 5- or 8-course tasting menu with wine pairing!
La Cevecheria
La Cevecheria was one of the most hyped restaurants we tried in Cartagena. It was featured on Anthony Bourdain's No Reservations after all. But to be completely honest, we found it to be our least favorite ceviche we tried in the city! (I think it was something with the texture and how large the chunks of shrimp were compared to the ceviche we had elsewhere.)
That being said, the restaurant does have some interesting flavor combinations on the menu: think Mexican ceviche with sour cream, BBQ sauce, or a Colombian ceviche with cinnamon, sugar and Kola Roman (a Colombian soda).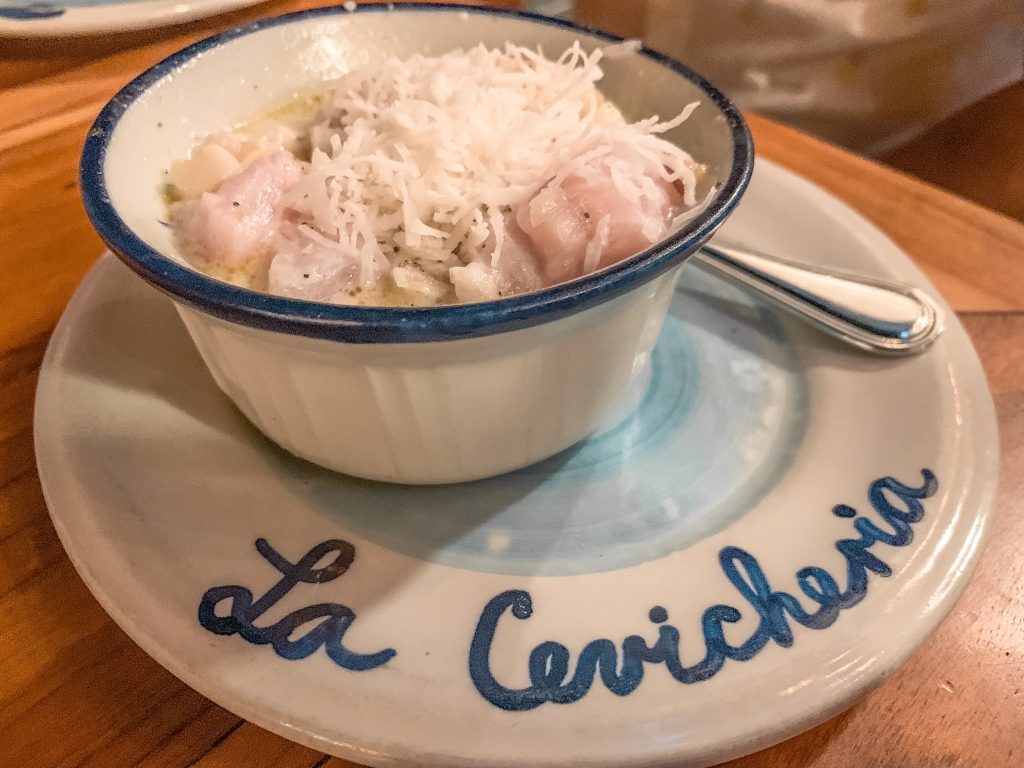 Tabetai
One afternoon we were really craving sushi and we found Tabetai right near our hotel. It's a tiny restaurant with just a few tables but it definitely hit the spot and the sashimi tasted very fresh.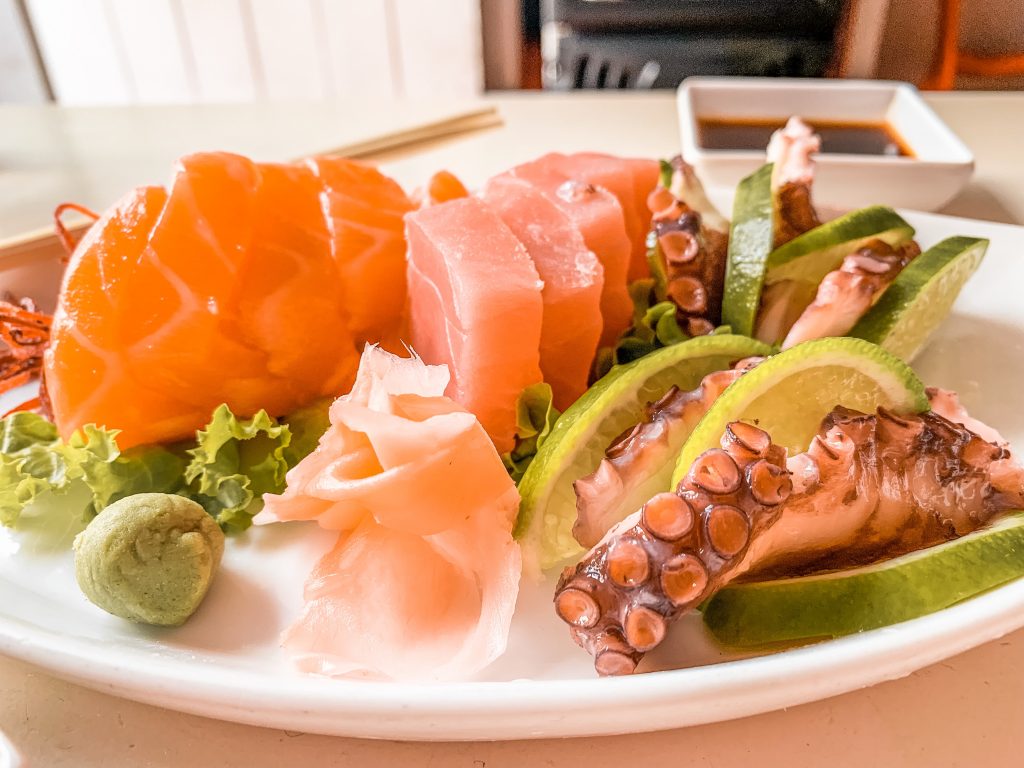 Do you have a favorite restaurant in Cartagena we didn't make it to? We'd love to hear from you in our comments!
Need more Cartagena inspiration?
Check out these other articles to help you plan your trip to Cartagena, Colombia!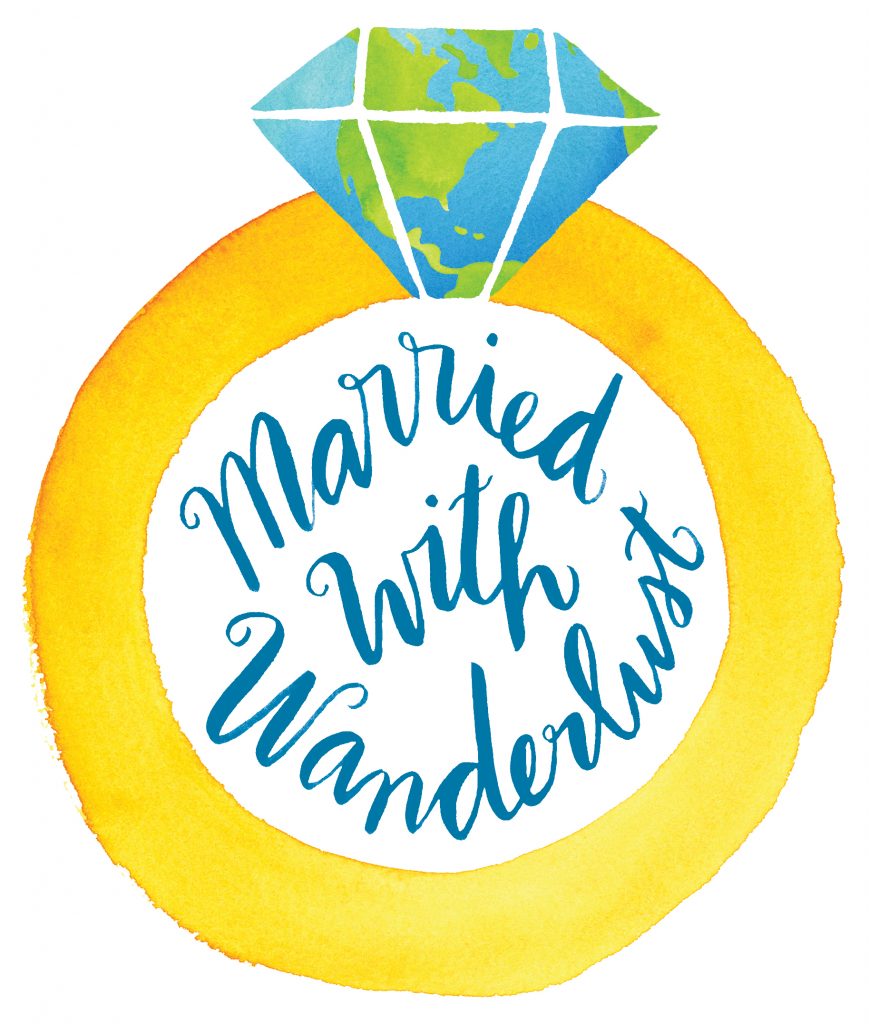 Enjoy our blog post? Sharing is caring!