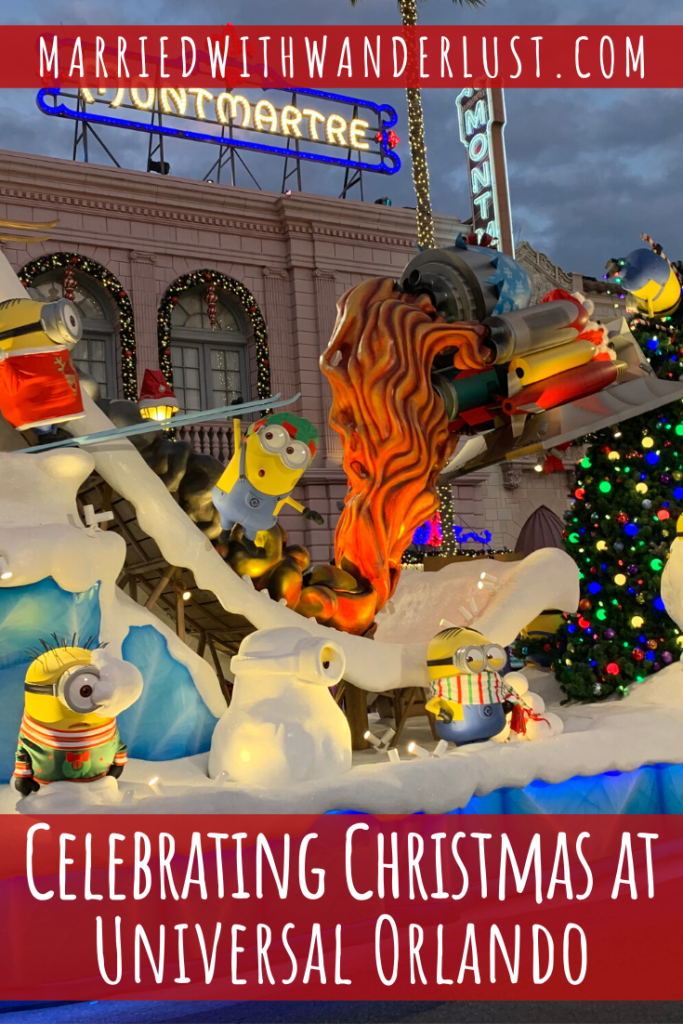 There's something really special about Universal Orlando at Christmas. Maybe it's the decorations, or the holiday-themed shows, or the festive outfits that all the park visitors are wearing. Whatever it is, we love it!
If you're heading to Orlando this holiday season, here are some of our favorite activities to help celebrate Christmas:
Get in the Holiday Spirit at Universal Orlando:
Universal's Holiday Parade featuring Macy's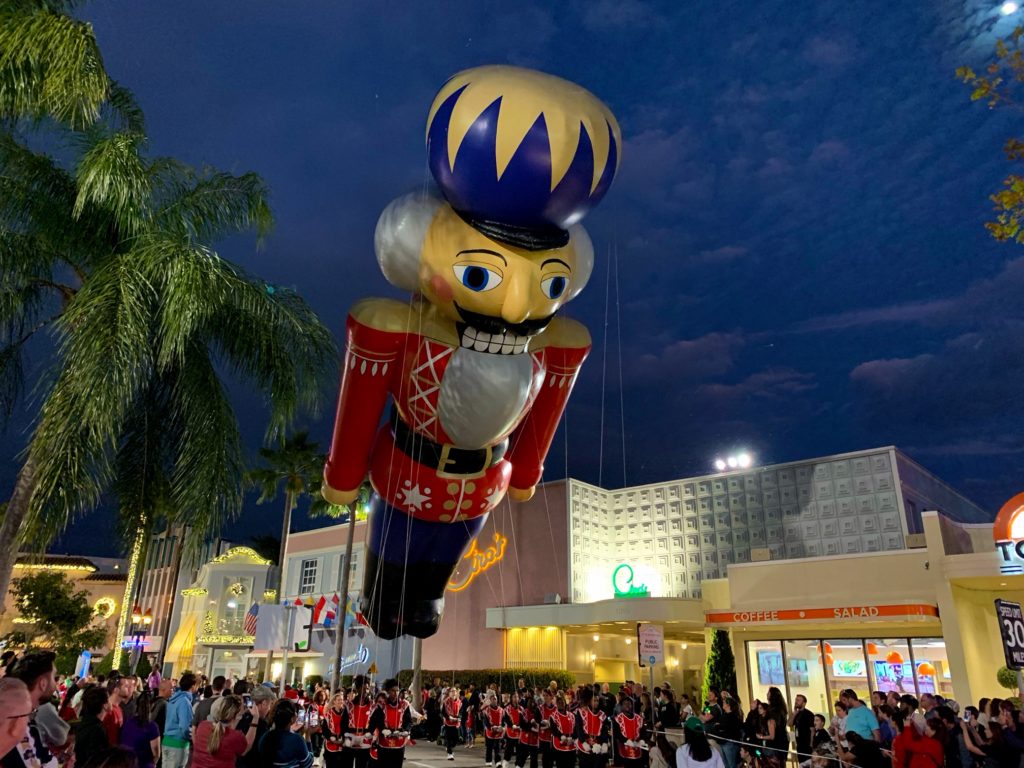 This is one of my favorite Christmas events at Universal Orlando! We've always wanted to attend the Macy's Thanksgiving Parade (it's on our Ultimate Travel Bucket List), but for know this is as close as we've been able to get.
The parade is very well done with actual balloons from the actual Macy's parade, as well as dancers, floats, music, confetti falling from the sky like snow, and – of course – a visit from Santa.
Christmas Carols at The Wizarding World of Harry Potter
The Hogwarts Frog Choir at Islands of Adventure is a fun show to see even when it's not Christmas. But we think it's even more enjoyable when the frogs (and Hogwarts students) are singing some of your favorite carols (and some originals)! Next head over to Universal Studios and get serenaded with unique holiday tunes by Celestina Warbeck & the Banshees.
The Grinchmas Who-liday Spectacular
Christmas at Universal Orlando is not complete without catching the Grinchmas Who-liday Spectacular. A shortened, live performance of Jim Carrey's The Grinch, this show is fun for the whole family (even for those of us without kids!).
Christmas Lights at Hogwarts Castle
If you're a Harry Potter fan, the lights show at Hogwarts Castle may be the highlight of the Christmas season (though it's honestly awesome all year long). The projection show (at Islands of Adventure) runs continuously from dusk until the park closes.
Marvel at the Park Decor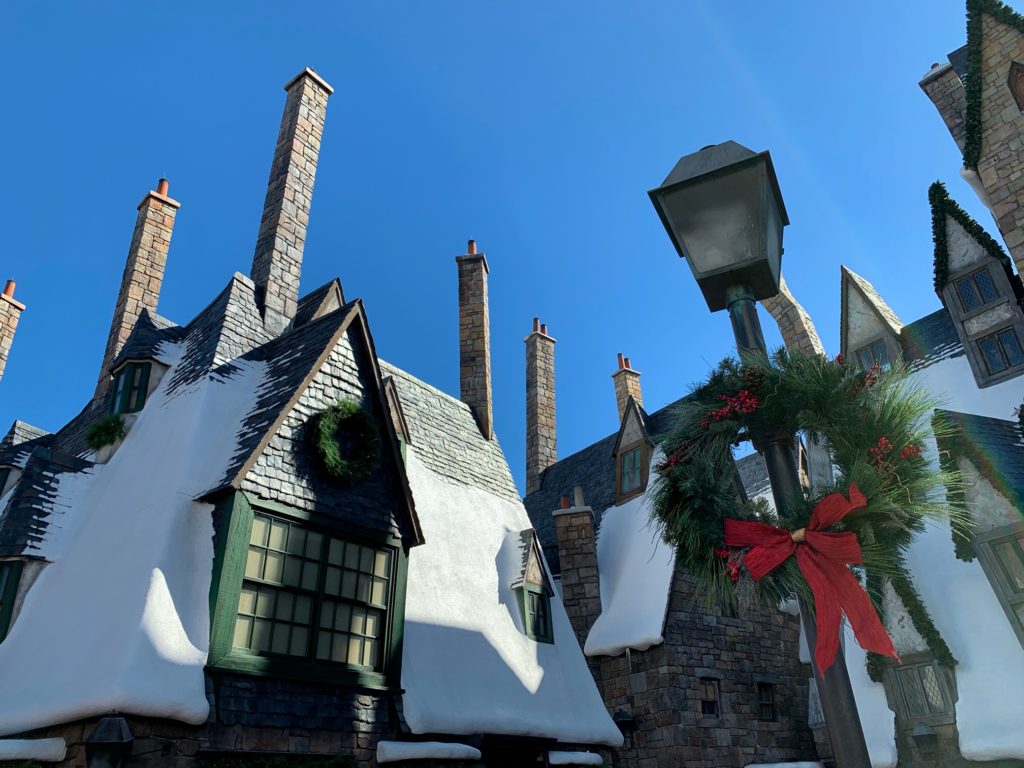 With its snowy facade, Hogsmeade feels a little Christmasy all year-round. But it's especially so this time of year with all of the garland, wreaths, and attention to detail. And it's not just the Wizarding World of Harry Potter that's all decked out. You'll love the quirky decor in Seuss Landing, the giant Christmas tree at Universal Studios, and the trimmings throughout City Walk and at the Universal hotels.
Go Christmas Shopping!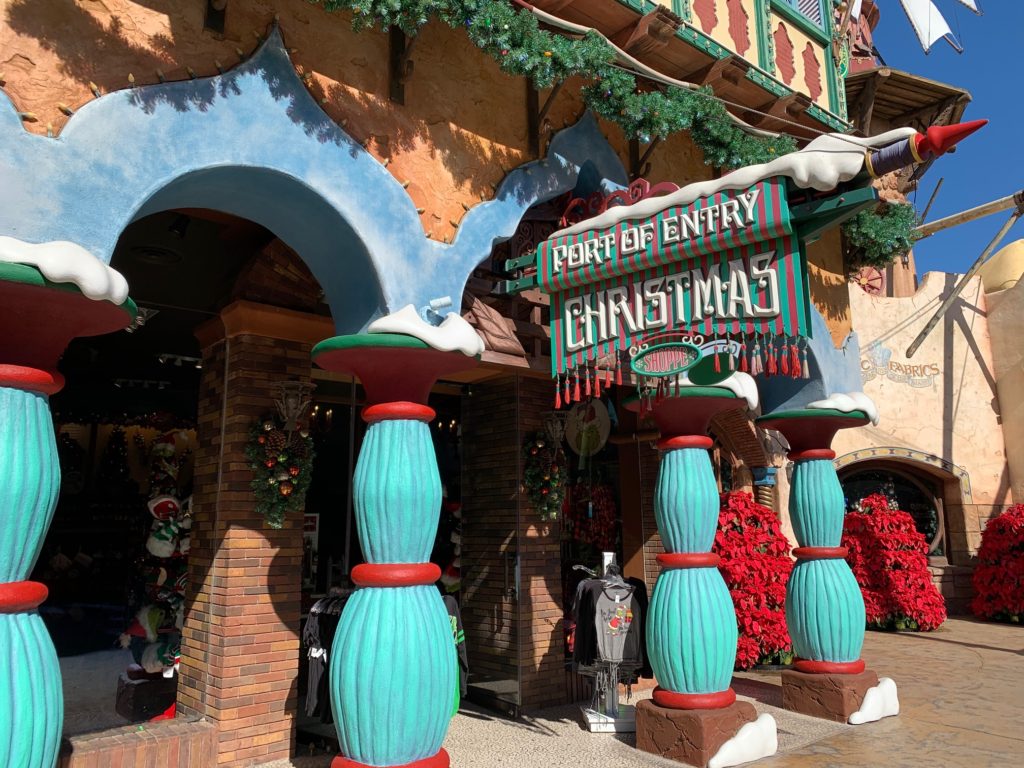 With shops full of pretty much something for everyone, Universal Orlando is a great spot to tackle some of your holiday shopping. Our personal favorite things to buy (especially this time of year) are ornaments. Did you know we even have a Harry Potter-themed Christmas tree at our house?!
Need more Universal Orlando inspiration?
Check out these other articles to help plan your trip to Universal Orlando: