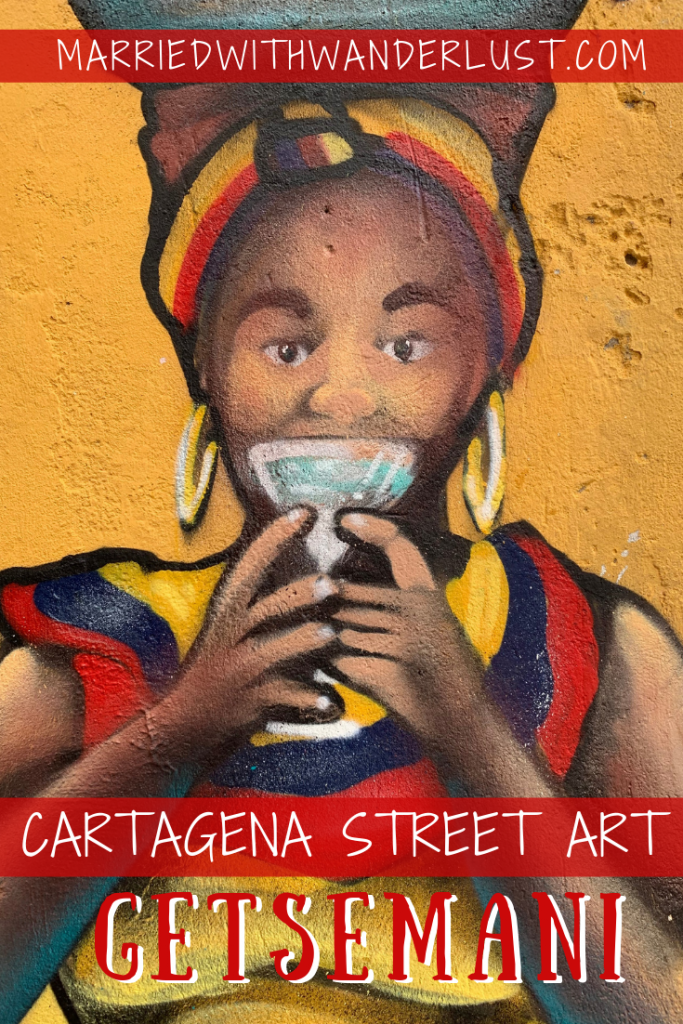 Getsemani is the "authentic" side of Cartagena, Colombia; it's the neighborhood you need to visit if you want a real look at the city. Here you can find locals playing dominoes in the street. You have the opportunity to salsa dance at the popular Cafe Havana. And one of our favorite parts about Getsemani: the vibrant art scene.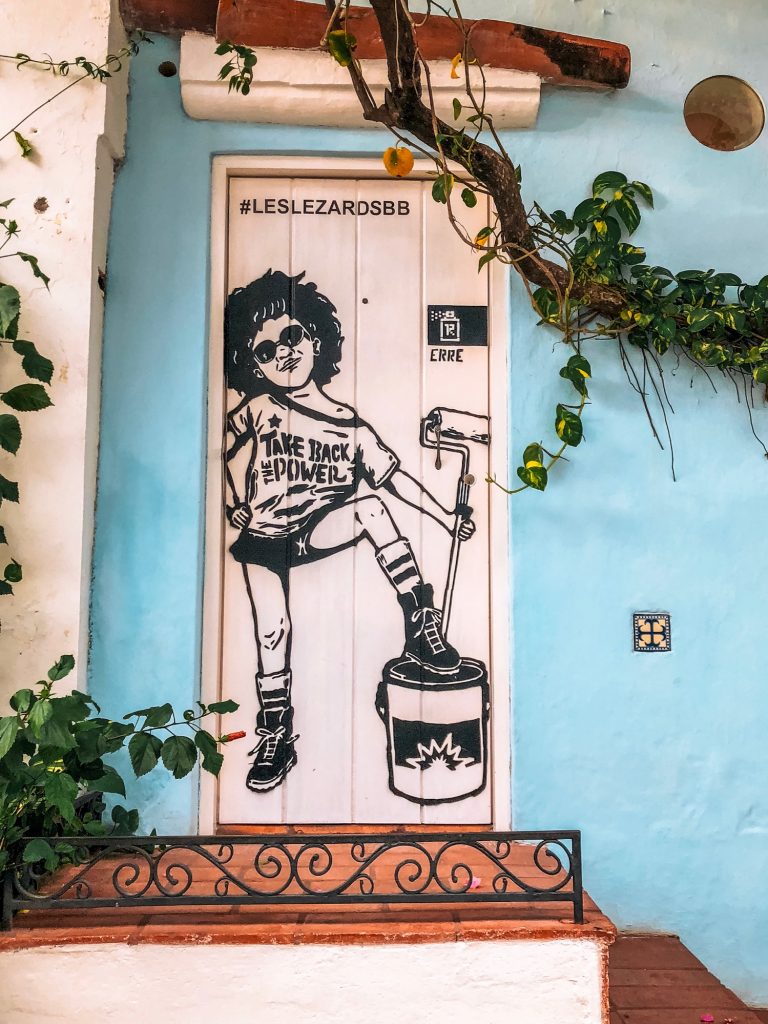 We learned from our guide, Guillermo, that the street art is ever-changing. While the staple murals stick around, he says he sees something new every time he visits the area.
Finding Street Art in Getsemani:
You'll know you're in for an artistic treat from the moment you arrive in Getsemani, As you cross the street from the walled city you'll be greeted by the colorful Soy Getsemani mural created by Marion Ve.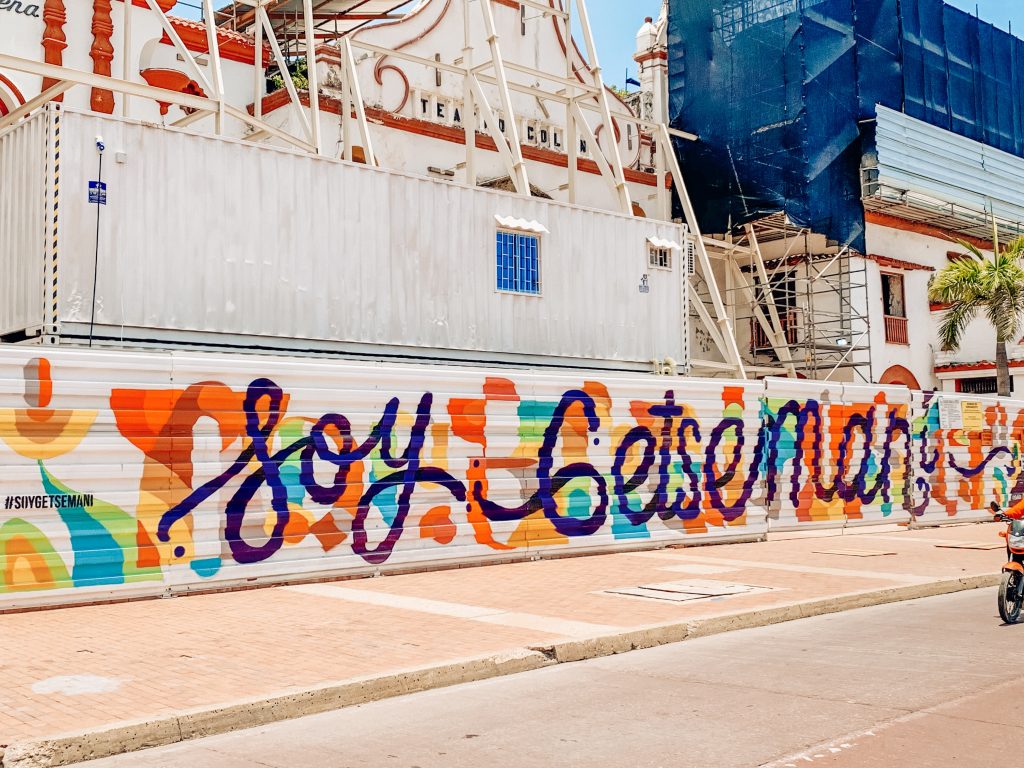 From here, you'll begin your journey through Getsemani and you'll want your camera ready! Here's a look at some our favorite photo opps in the neighborhood:
Umbrellas (and other art) on Calle 31
From the main square outside Getsemani, you'll definitely want to head to Calle 31 and stroll under the umbrella canopy. Along with being a fun photo spot, this street will also lead you to the heart of Getsemani.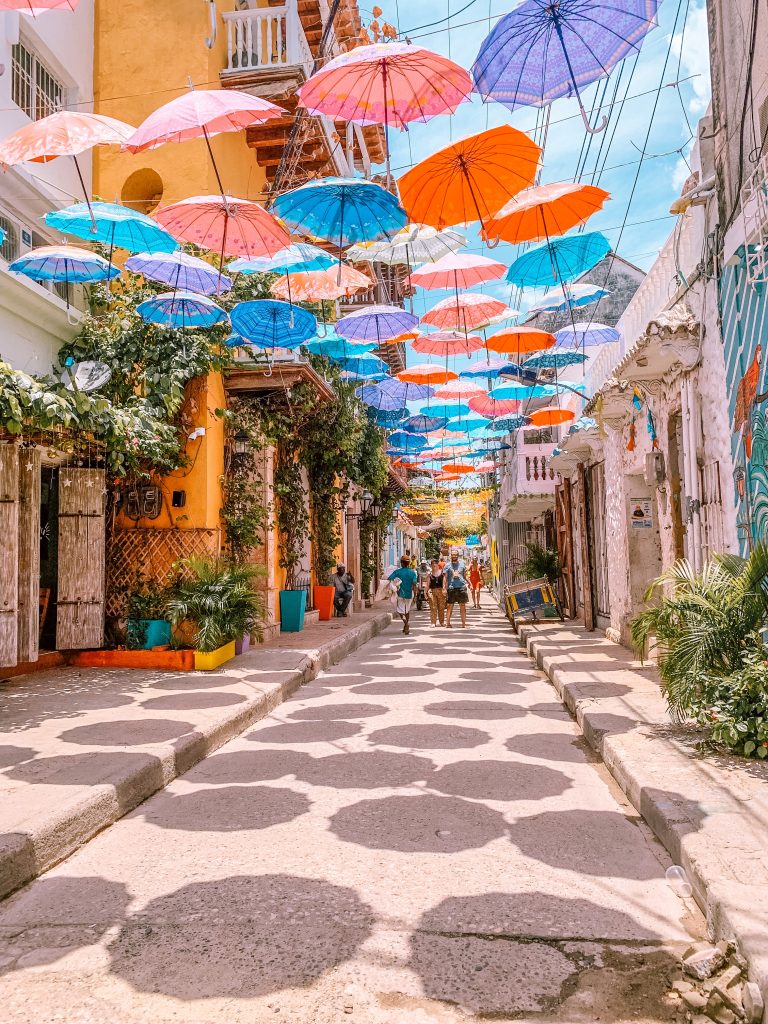 Along with the umbrella art installation, you'll also find a handful of colorful murals that you'll have fun posing with. We especially loved the two pictured below!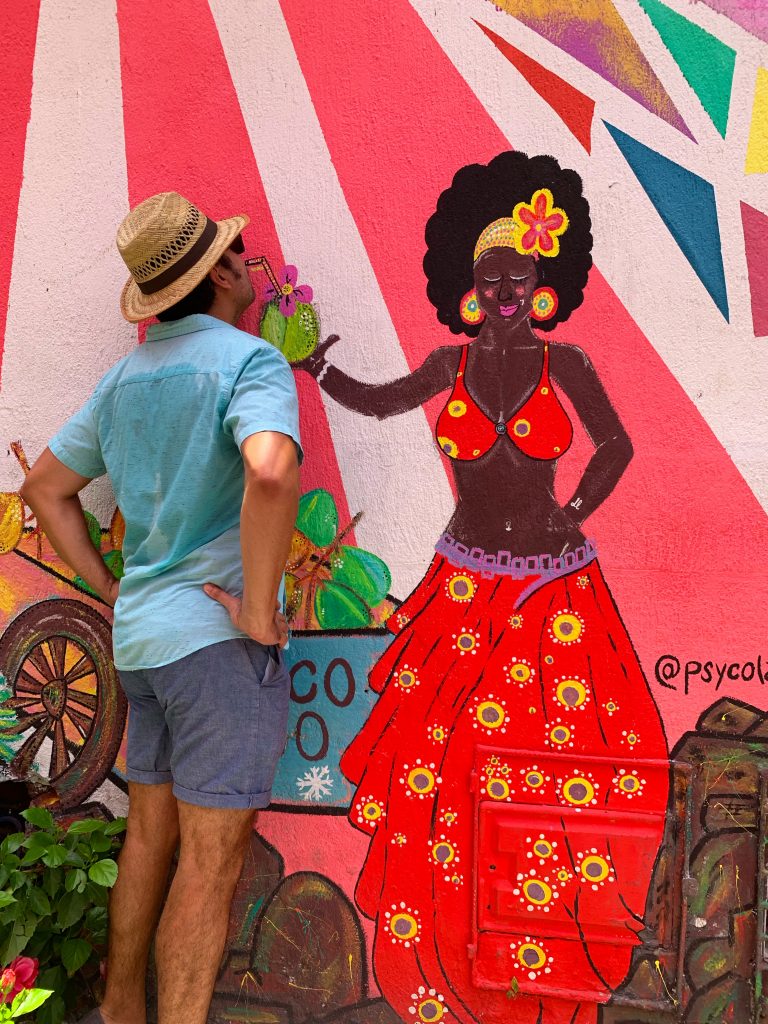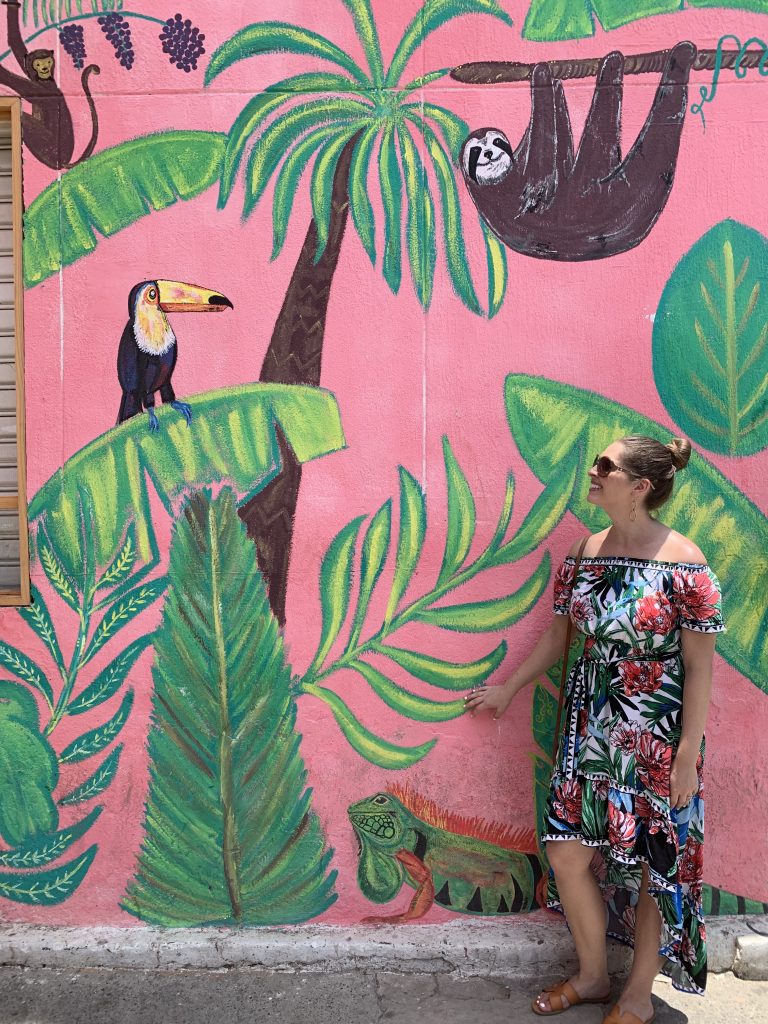 Plaza de la Santisima Trinidad
Much of the art in Getsemani focuses on social issues and one of the key pieces is in Plaza de la Santisima Trinidad. The sculpture of Pedro Romero reminds locals and tourists of the city's battle for independence in the early 1800s. The sculptures pay tribute to Romero and the Lanceros de Getsemaní, the armed group he led in the fight for independence.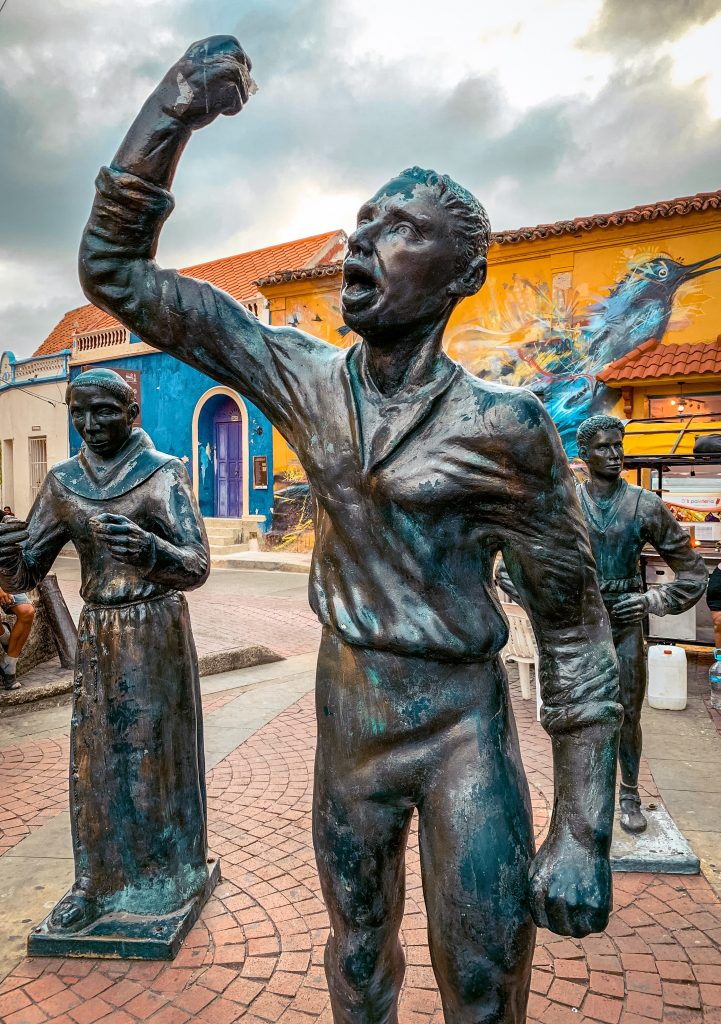 Behind the sculptures you'll see a mural of a black bird. The bird is a great-tailed grackle (called María Mulata in Colombia) and is the official bird of Cartagena de Indias. Keep an eye out for the bird symbol
Keep an eye out for this bird throughout your stay in Cartagena! You'll see the symbol on buildings, in art, and on souvenirs. We bought a magnet of the bird.
Restaurante Palenqueras
Many of the bars and restaurants in Getsemani have their own artwork to offer and Restaurante Palenqueras is one of the most colorful!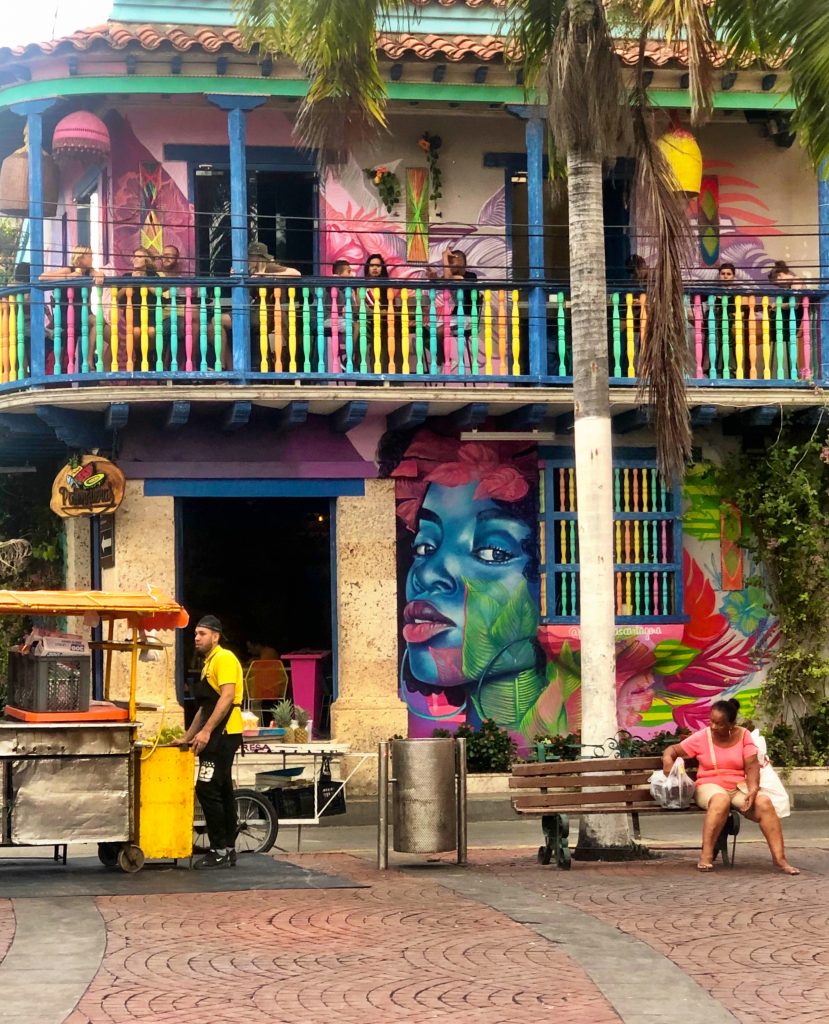 It is located in the Plaza de la Santisima Trinidad. Grab a cold cerveza or limonada and take a break from your exploration of Getsemani. Among the fun art inside this restaurant, you'll find this fun fish on the downstairs wall.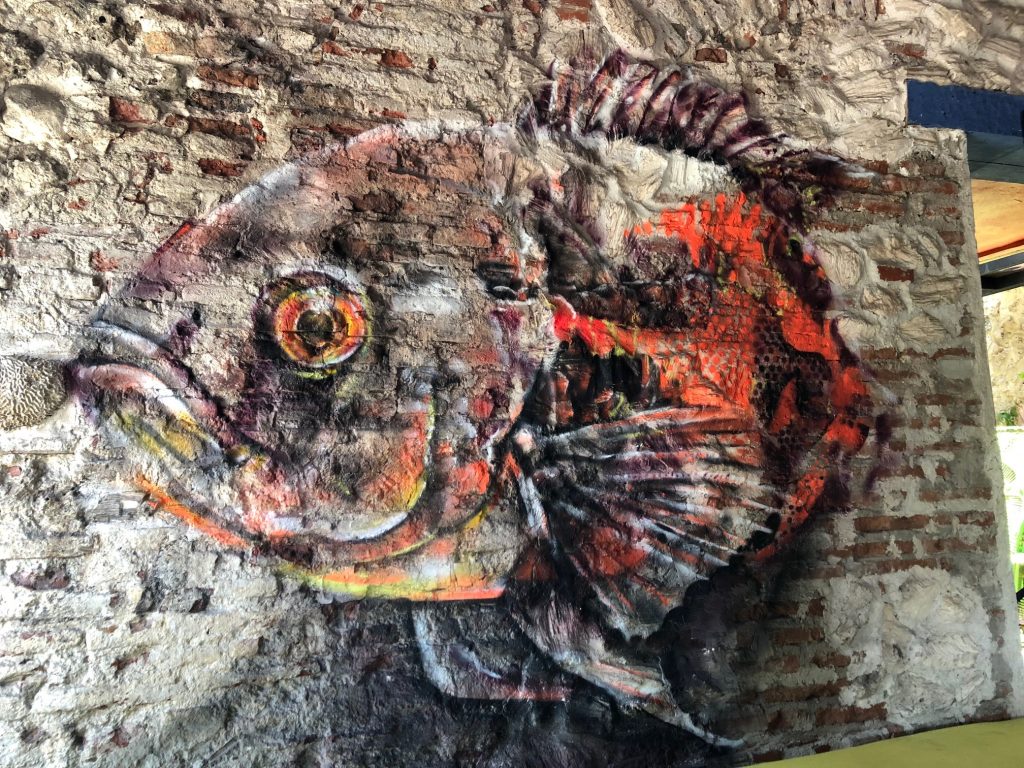 Murals along Calle de San Juan
One of our favorite streets in Getsemani is Calle de San Juan. The wall along this strip is lined with huge art murals and art pieces available for purchase. Below are few of our favorites you'll find here!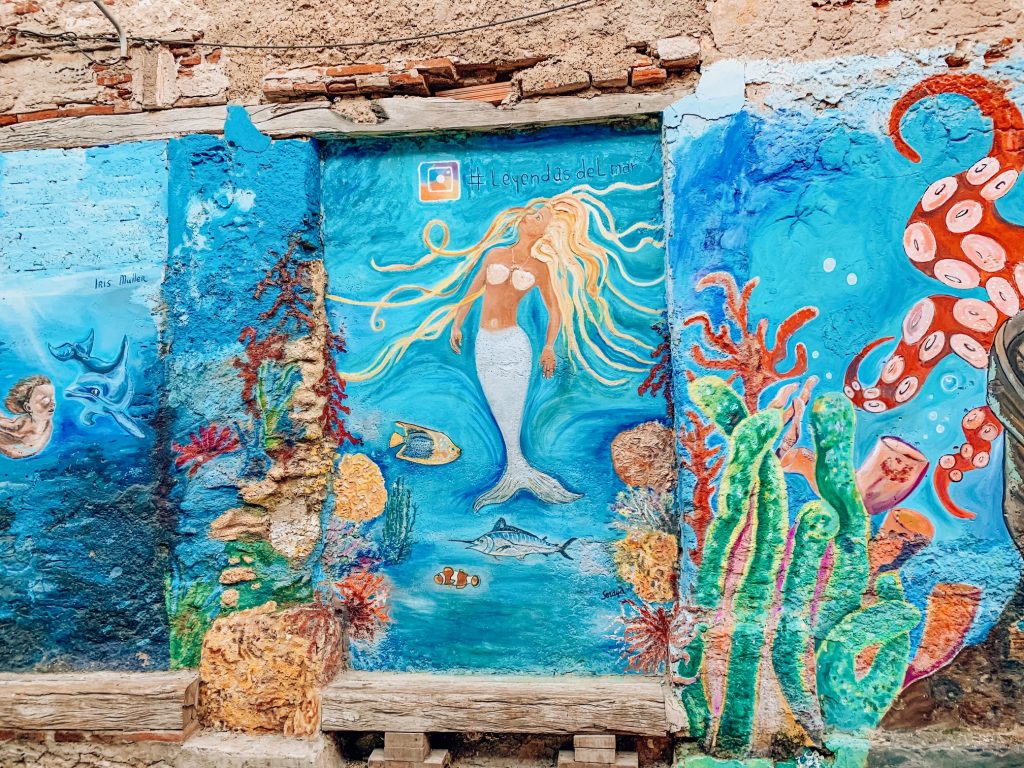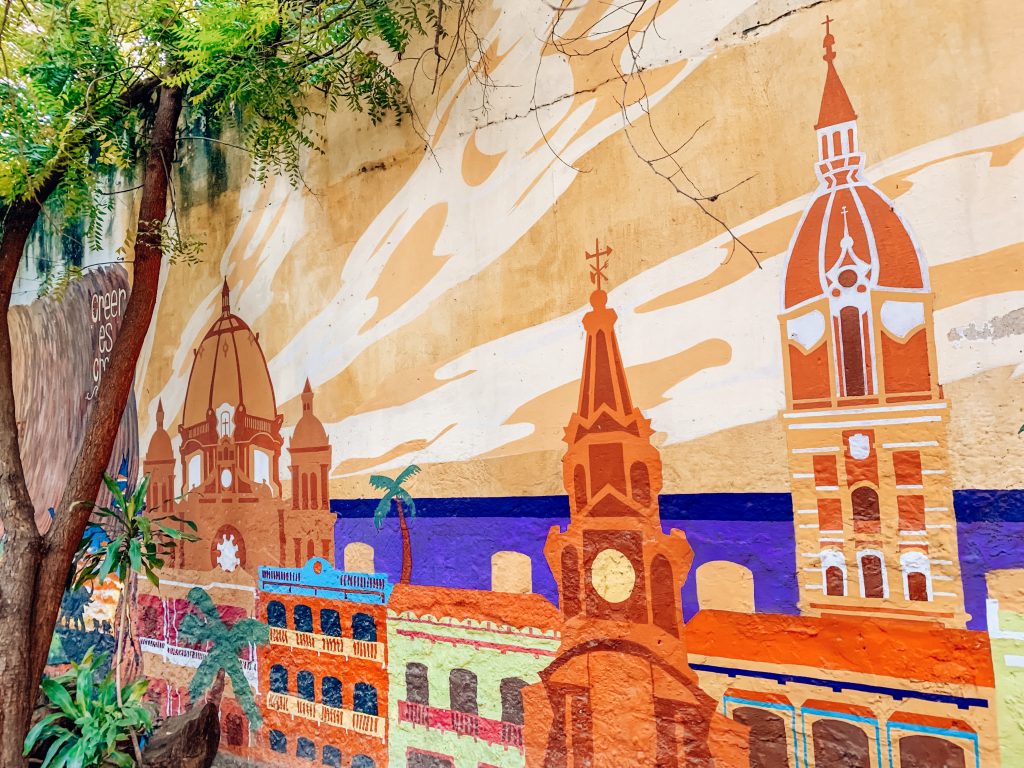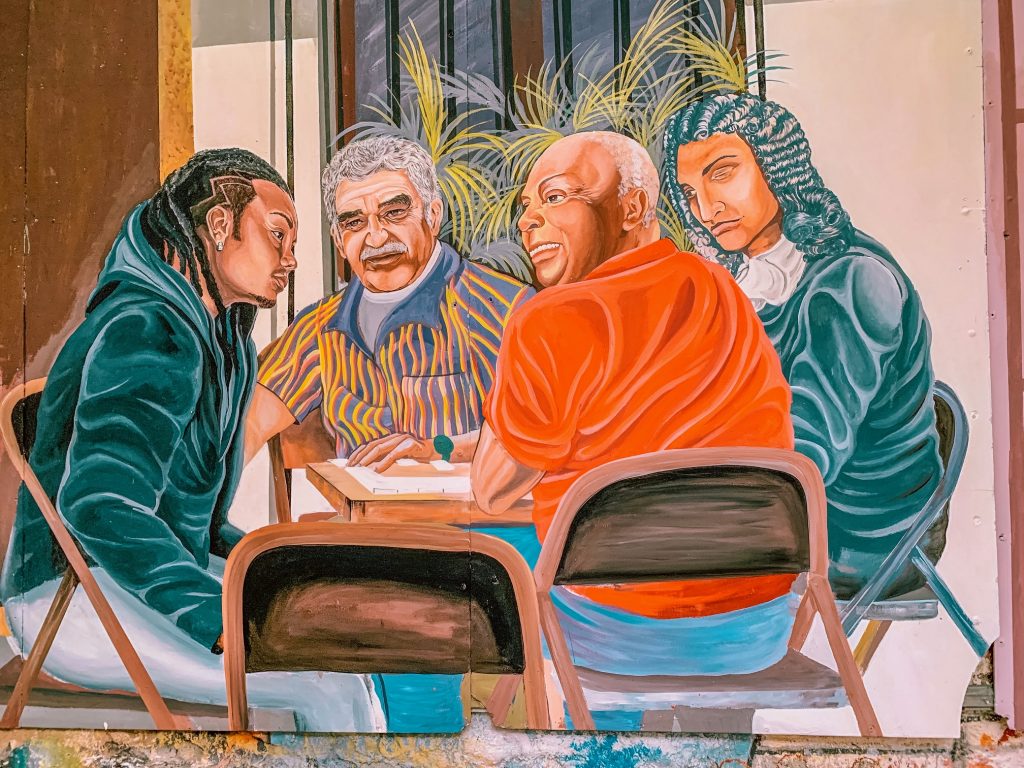 Palanqueras in Street Art
Everywhere you go in Cartagena, you'll see the palanqueras selling fruit and taking photos with tourists. You'll also see a lot of murals that honor these strong women who are iconic in Colombia.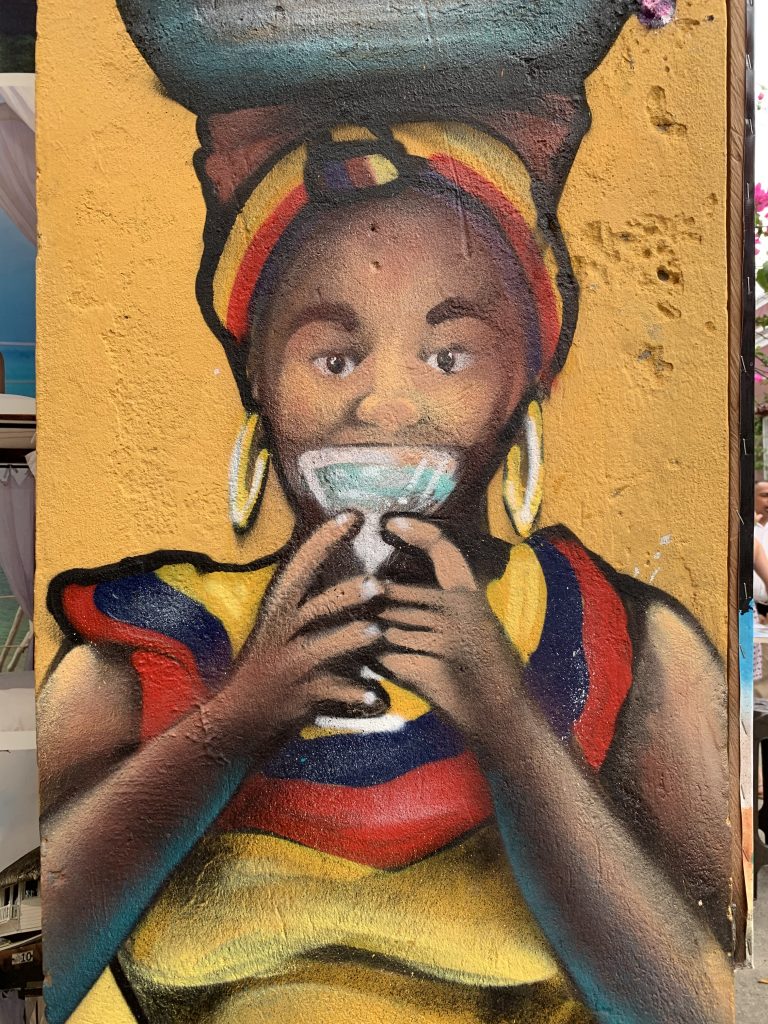 *Special thanks to our friends, Kelly & Harah, who traveled with us to Cartagena and shared some of their photos with us!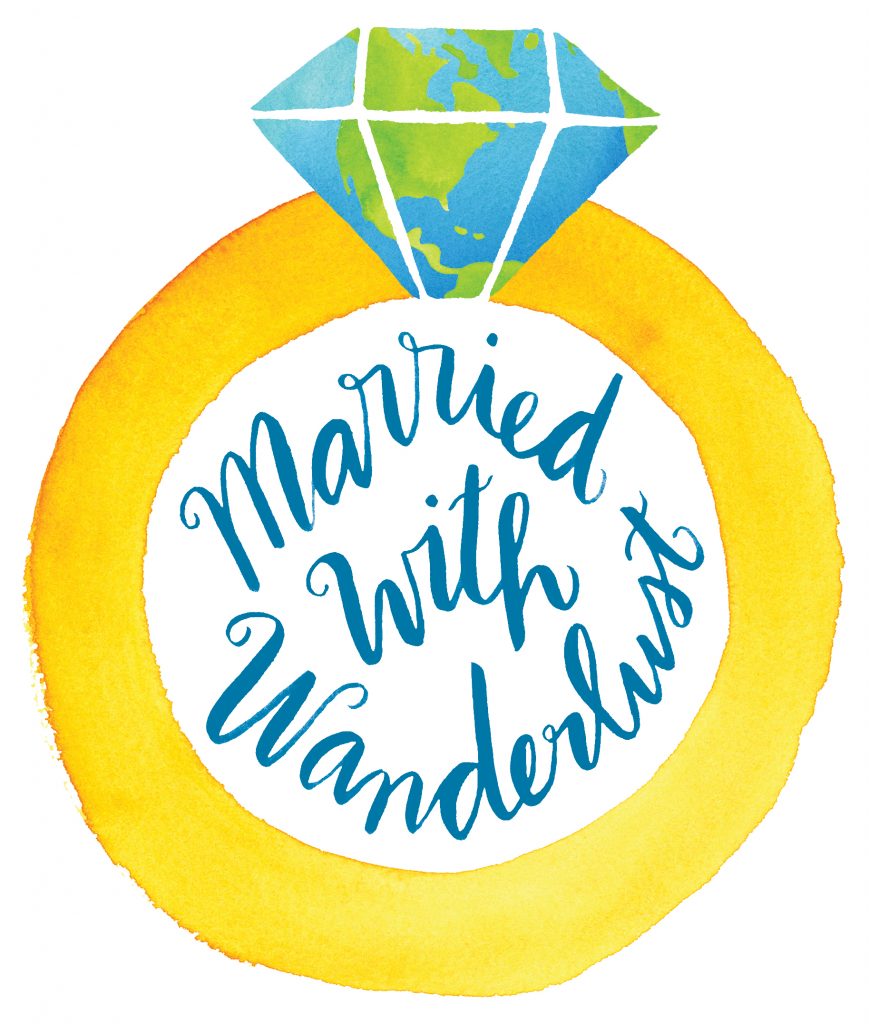 Enjoy our blog post? Sharing is caring!