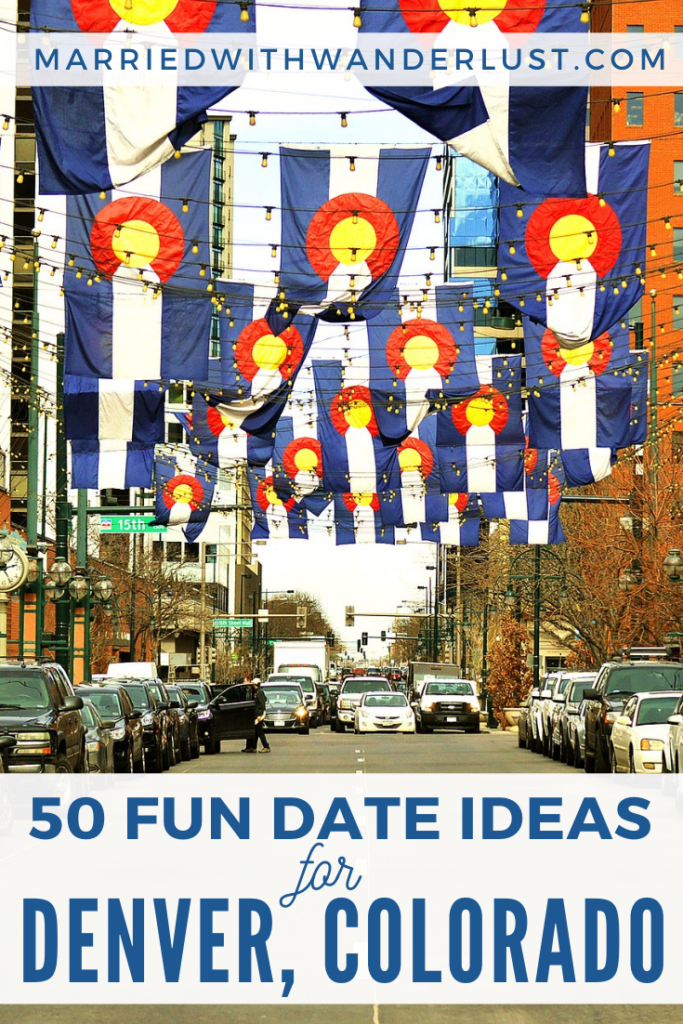 If you're tired of the usual dinner dates, maybe you need to add some flair to date night! Here are 50 Denver date ideas for both day and night dates:
50 Unique Denver Date Ideas
Go for a picnic at a local park. (We're biased toward Sloan's Lake!)
Take a cooking class. Try Cook Street School of the Culinary Arts or Uncorked Kitchen & Wine Bar.
Explore the art galleries in the RiNo or Santa Fe Arts District.
Enjoy a flight at a local winery. We like the vibe at Blanchard Family Wines.
Eat and drink while watching a flick at Alamo Drafthouse.
Learn to forage for mushrooms. Forage Colorado offers in-person classes in the Fort Collins area.
Take a dip at one of the "local" hot springs. (This will require getting out of town, but not all are a far drive.)
Visit a local museum. See the options on our Denver Bucket List.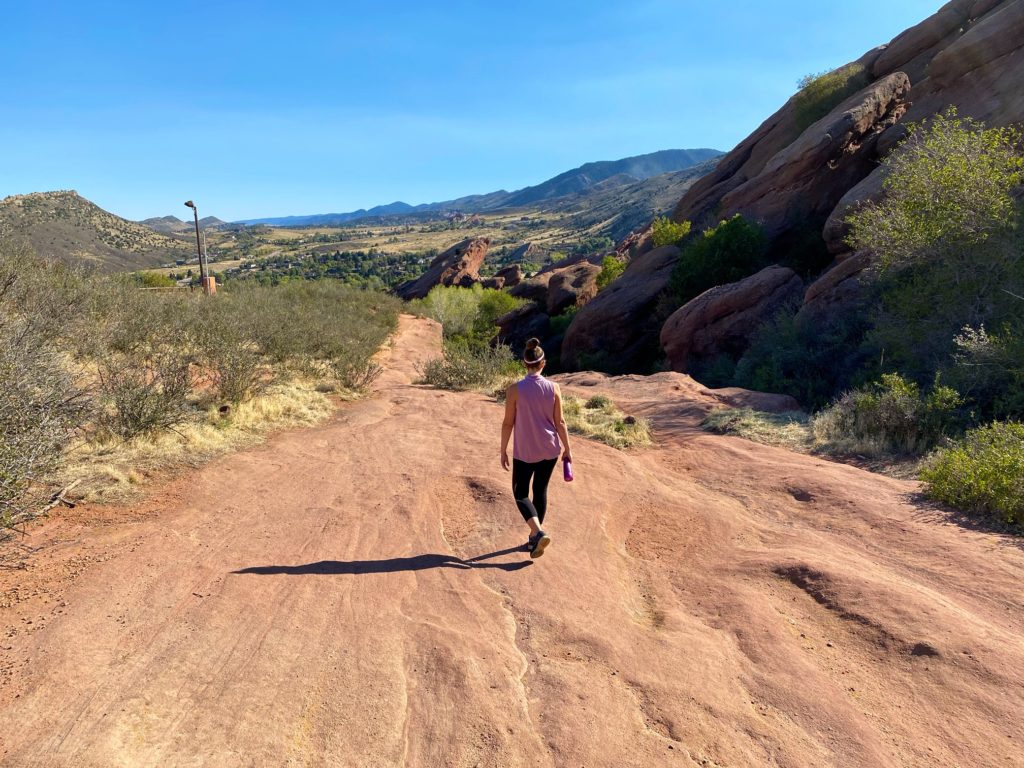 9. Put on the hiking shoes and head to a local mountain.
10. Brew your own beer at home. Don't know how? You can learn at The Brew Hut.
11. Climb the wall at the REI flagship store.
12. Drive through Rocky Mountain Arsenal Wildlife Refuge in search of bison.
13. Take a free tour. Options include the Denver U.S. Mint, Colorado State Capitol, Hammond's Candy Factory, and more.
14. Sip and read at Tattered Cover, a Denver bookstore (with four locations) that's been around since 1971.
15. BookBar is another option for sipping (wine, too!) and reading.
16. If dinner is a must, make it adventurous. Try Rocky Mountain oysters at Buckhorn Exchange.
17. Take a creative class at River North Workshop. Options include calligraphy, crochet, watercolor and more.
18. Visit the Denver Zoo.
19. Tour a local brewery.
20. Go horseback riding. Try Chatfield, Bear Creek, or one of the other nearby stables.
21. Give goat yoga a try.
22. Get spooked on a ghost tour. We found several options including Dark Side of Denver, Nightly Spirits, and Denver Terrors.
23. Go head-to-head in a game of mini-golf at Urban Putt. Bonus: weather doesn't matter because it's indoors!
24. Enjoy afternoon tea at The Brown Palace.
25. Learn the history of dinosaurs in Denver with a guided tour of Dinosaur Ridge.
26. Admire elk in Estes Park. Rutting (mating) season is mid-September to mid-October and the elk are very active in town!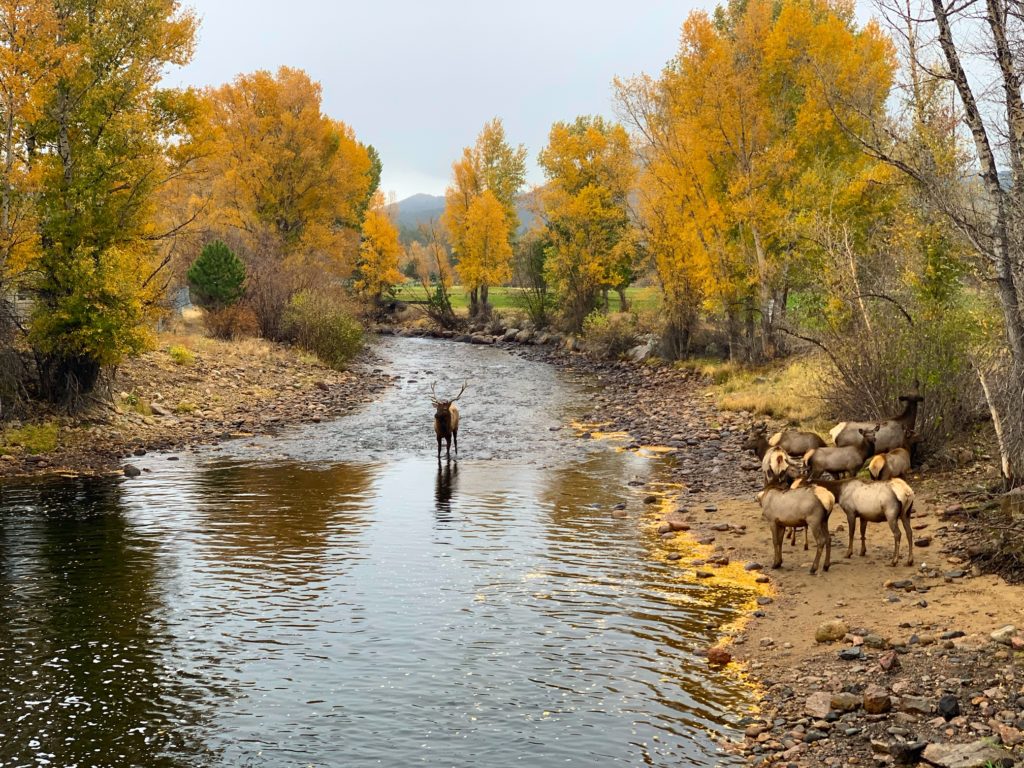 27. Can't get enough of the Colorado wildlife? Search for bighorn sheep in Rocky Mountain National Park.
28. Make your own "batch" of wine at Water 2 Wine. You can also become a "winemaker for a day" at Bigsby's Folly.
29. Get out of town for a day trip. There are many options.
30. What's more romantic than dining at a former mortuary? Linger is your spot.
31. Wander the Denver Botanic Gardens hand-in-hand.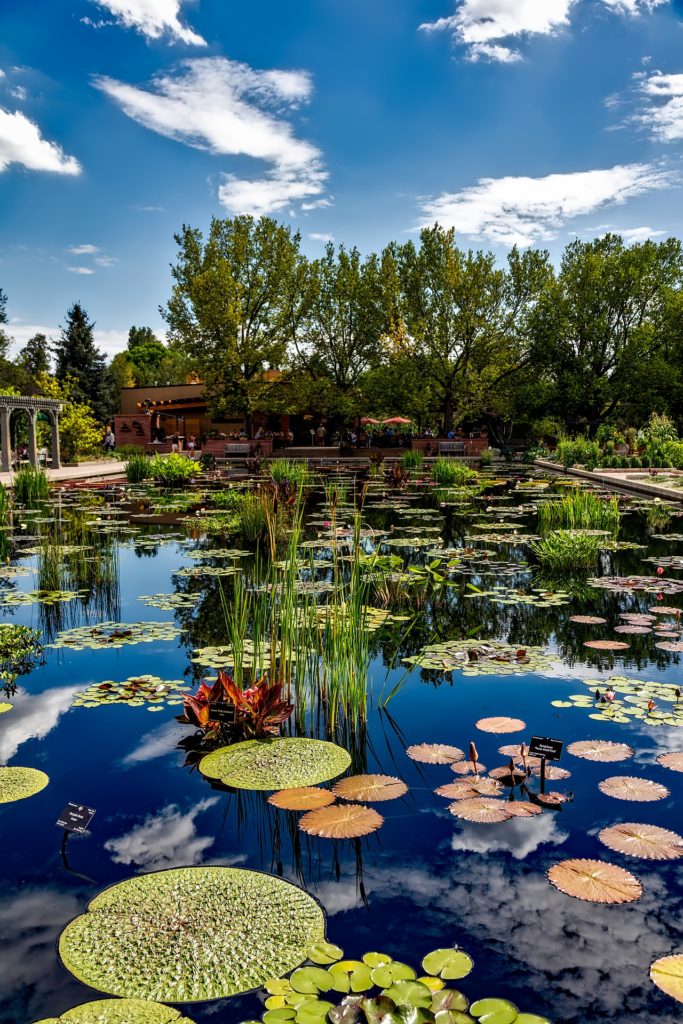 32. Pick-you-own produce at a local farm (requires a little drive from Denver). Options include Berry Patch Farms in Brighton, Ya Ya Farm & Orchard in Longmont, Garden Sweet Farm in Fort Collins. Google for more!
33. Feeling lucky? Play bingo at a local brewery – events are available at Barquentine, Dry Dock, Little Machine, and many more.
34. Go stand-up paddleboarding on Sloan's Lake.
35. Take an improv class at Bovine Metropolis Theater.
36. Get nostalgic at Lakeside Amusement Park.
37. Everyone goes skiing and snowboarding, but what about snowshoeing? You can rent snowshoes at the Estes Park Mountain Shop for just $5!
38. Try your hand at archery. Indoor and outdoor ranges are available for year-round fun at No Limits.
39. Feeling brave? Book a room at the Stanley Hotel. Let us know if you see any ghosts!
40. Attend a show at Clocktower Cabaret.
41. Take a ride on the Georgetown Loop Railroad.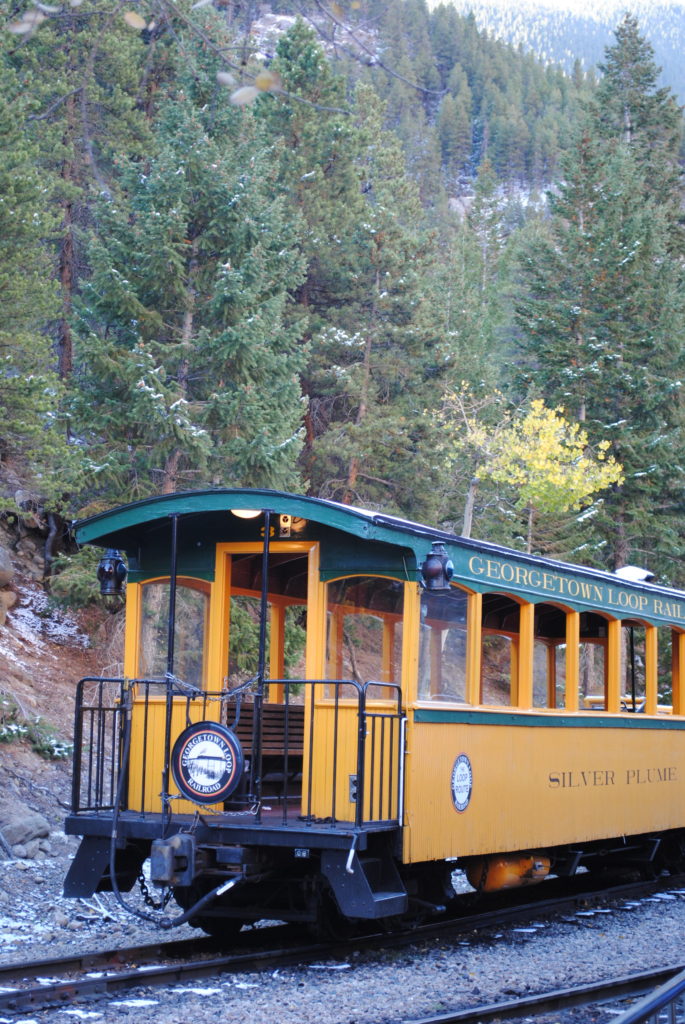 42. Eat seafood surrounded by "seafood" at the Denver Aquarium.
43. Watch the sunset (or sunrise if you're an early bird) from Red Rocks Amphitheater.
44. Go stargazing. Chamberlin Observatory at Denver University hosts public nights. Sommers-Bausch Observatory at University of Colorado Boulder does, as well.
45. Get adventurous on a white water rafting trip.
46. Hit the water in Washington Park with a pedal boat, kayak, paddleboard, or canoe rental.
47. Solve a crime at Adam's Mystery Playhouse.
48. Get cheesy at Casa Bonita, the Mexican restaurant popularized by the show South Park. Cliff divers, puppet shows, Black Bart's Haunted Cave… what's not to love?
49. Wintertime? Go ice skating at one of Denver's outdoor rinks; then sip hot cocoa and cuddle to warm up.
50. Enjoy an artsy evening on the town. Choices include the Colorado Ballet, Colorado Symphony, Denver Philharmonic Orchestra, Opera Colorado, and more.
Do you have other Denver date ideas for us? We'd love to hear them! Share your ideas in the comments below.
Enjoy our blog post? Sharing is caring!