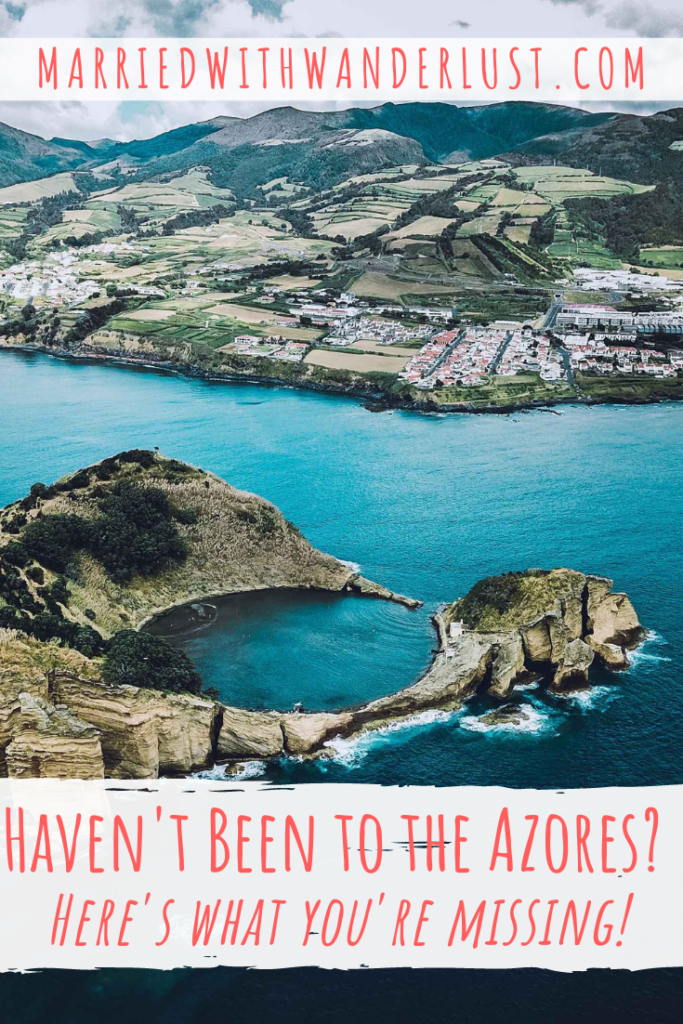 We've said it before and we're happy to say it again: If you haven't been to the Azores, you're missing out! Here are just a few of the things that make this archipelago so special:
Untouched Beauty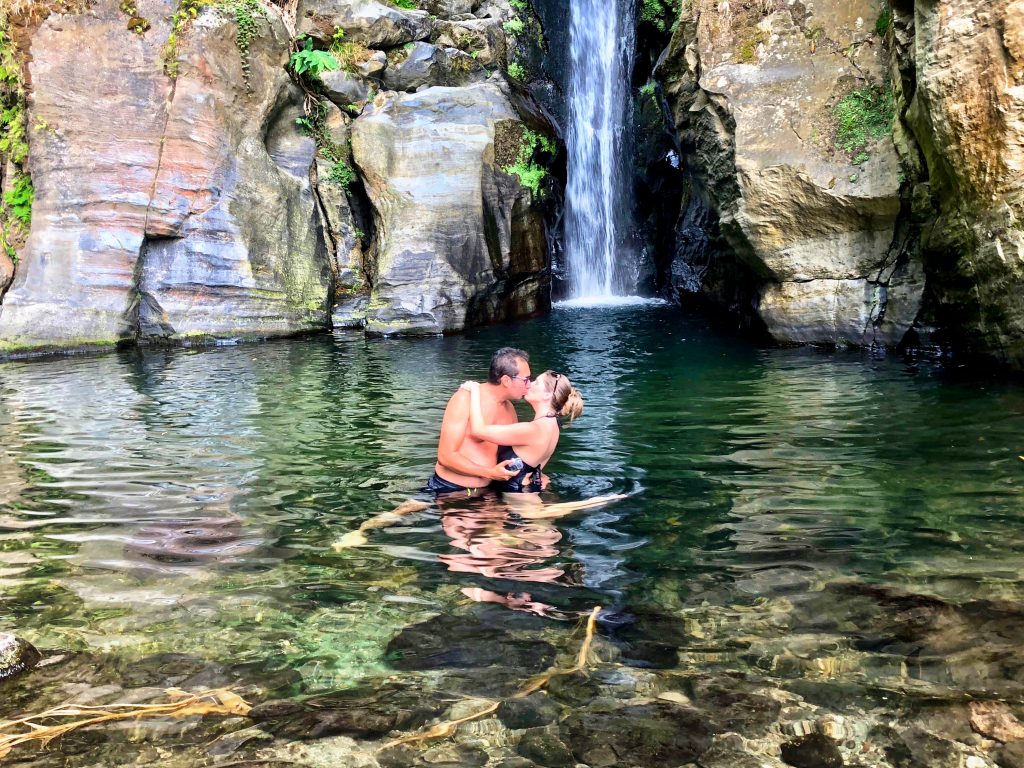 We've traveled around the world and we've never seen anywhere as untouched as the Azores. Seriously, I'm not sure that we even saw any litter there! The Azores are a well-kept secret and the number of tourists is still at a minimum. Word is getting out though so who knows how long that will last!
Dramatic Views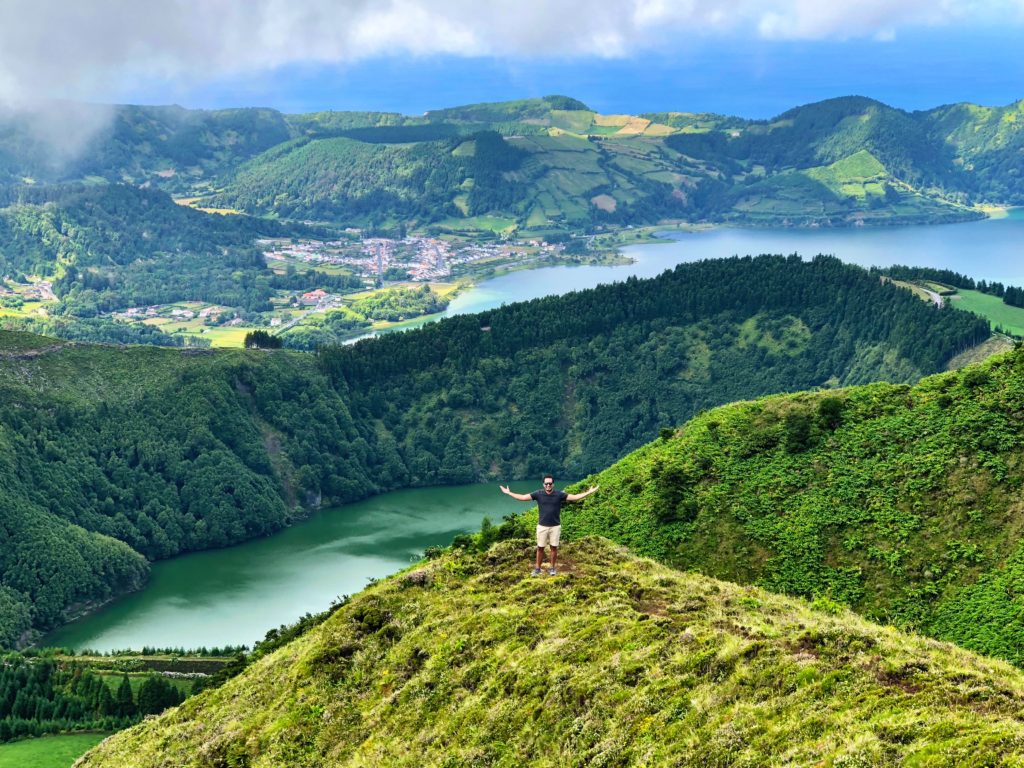 The Azores are known for the miradouros or "viewpoints" and you'll see lots of them while driving the islands. The roads are really well marked so you'll know exactly where to pull off for… yet another great view! You'll be shocked that it's almost like each view gets better than the last.
Epic Adventures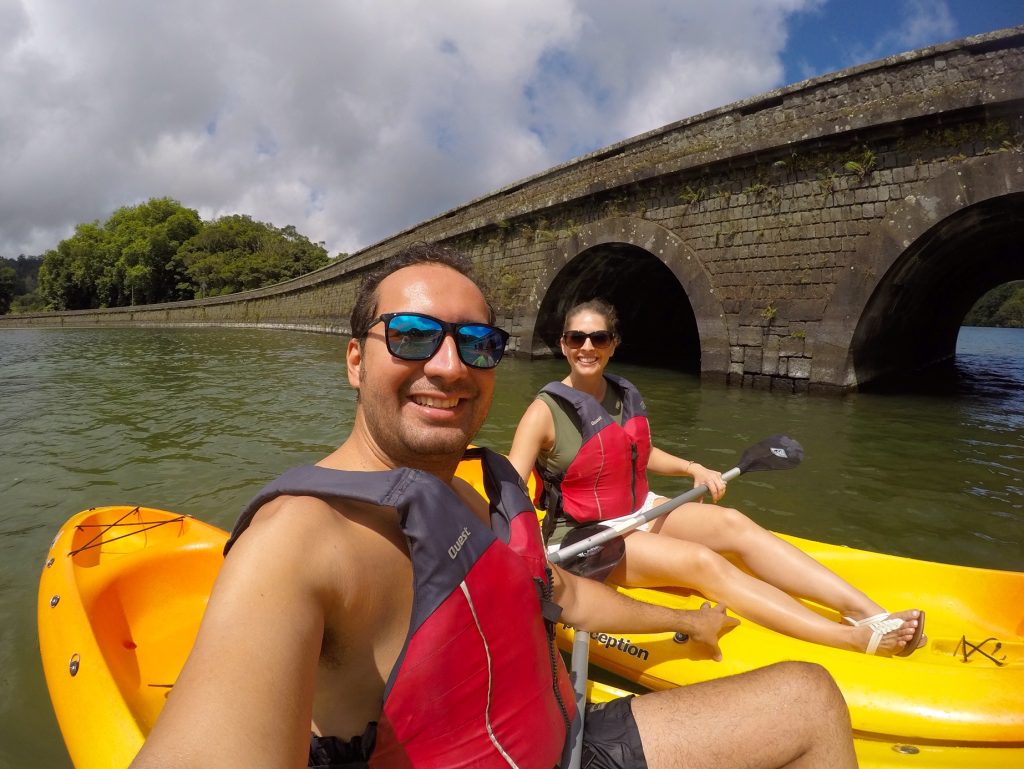 Kayaking, hiking, whale watching, canyoning, diving… there is seriously an activity for every outdoor enthusiast! Prefer something a little less intense? Take a whale watching trip. We saw lots of whales and dolphins on our tour with Picos de Aventuras. You'll also want to devote time for relaxing in the many hot springs. (Yes, we consider a dip in the hot springs an adventure!)
Exotic Flora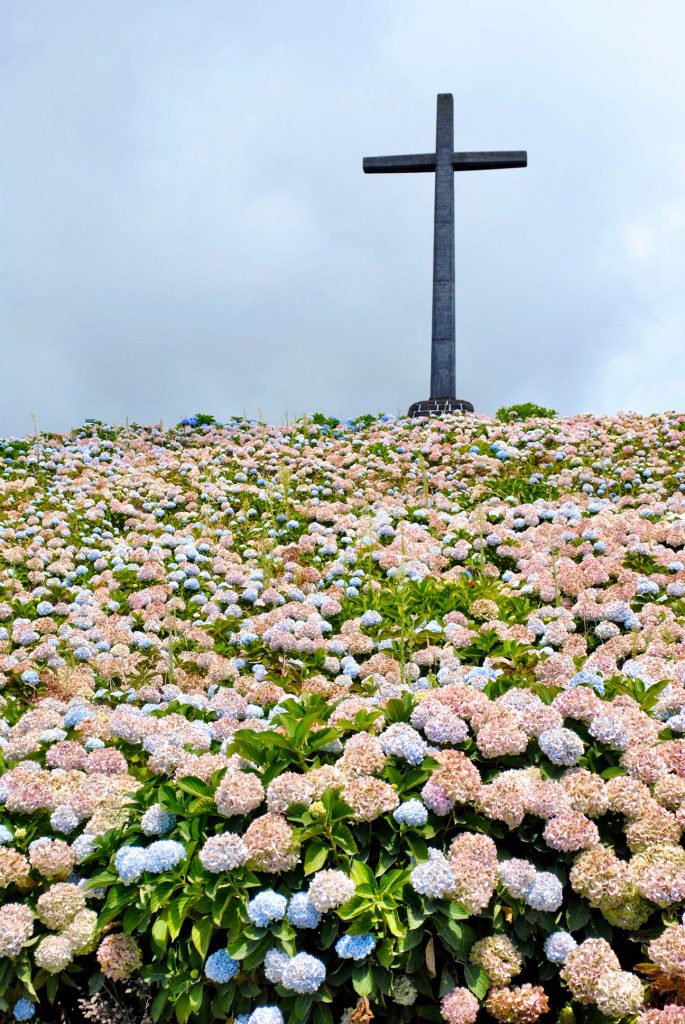 The Azores are hydrangea heaven but that's just a small taste of the unique flora you'll see on the islands. The trees and fields are so lush and green. And there are many botanical gardens to explore; one of our favorites is in the town of Ponta Delgada.
Need more Azores inspiration?
Check out these blog posts to help you plan your trip:
Enjoy our blog post? Sharing is caring!