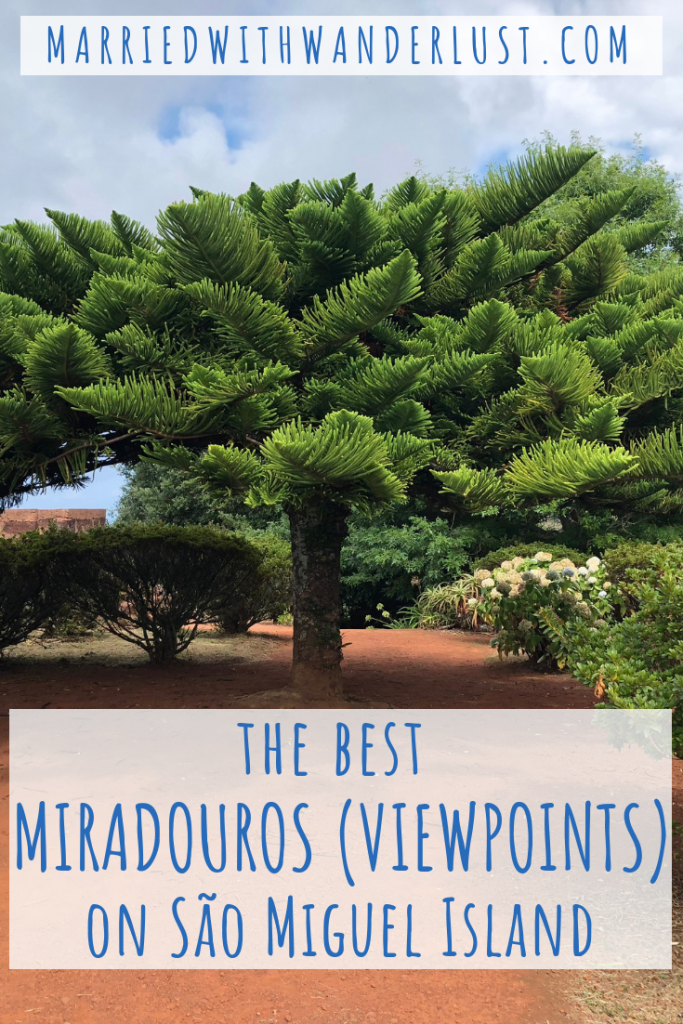 Once you grab your rental car on Sao Miguel Island, it won't take long before you start noticing road signs for "miradouros." You'll see A LOT of them. Miradouro means "viewpoint" and they're kind of like scenic overlooks in the U.S. The island is really well marked with signs and you'll be so appreciative!
We enjoyed every miradouro we stopped at and found each to have it's own unique characteristics and personality. There are way too many for us to share them all, but here's a look at some of our favorites!
Must-See Viewpoints:
Miradouro da Boca do Inferno
This definitely seems to be the most famous miradouro for photographs on the island. If you've seen the below photo before heading to the Azores, you definitely have this spot in mind for a photo opp of your own.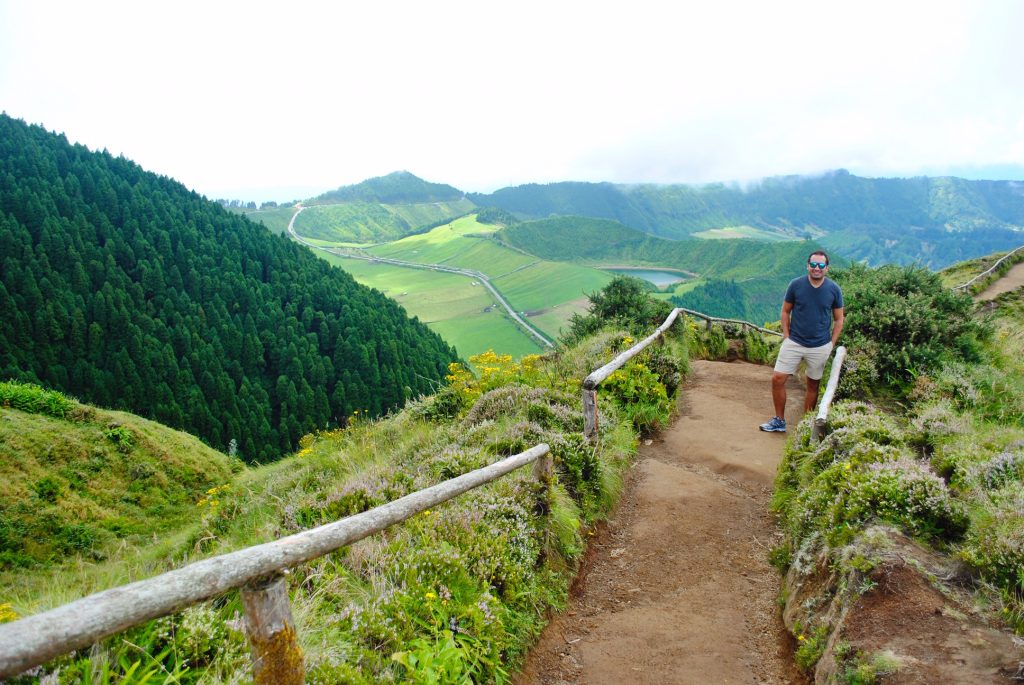 Getting to this spot is slightly more difficult than some of the others, because it's not located immediately off the roadside. Coming from our hotel in Ponta Delgada, we followed Google maps until it brought us to a gate on the right with a sign for Lagoa do Canario. Turn right and head down the dirt road. Drive down the dirt road for about 4-5 minutes or so (if I recall, it curves to the left a bit). Eventually you will see a set of stairs near some picnic tables.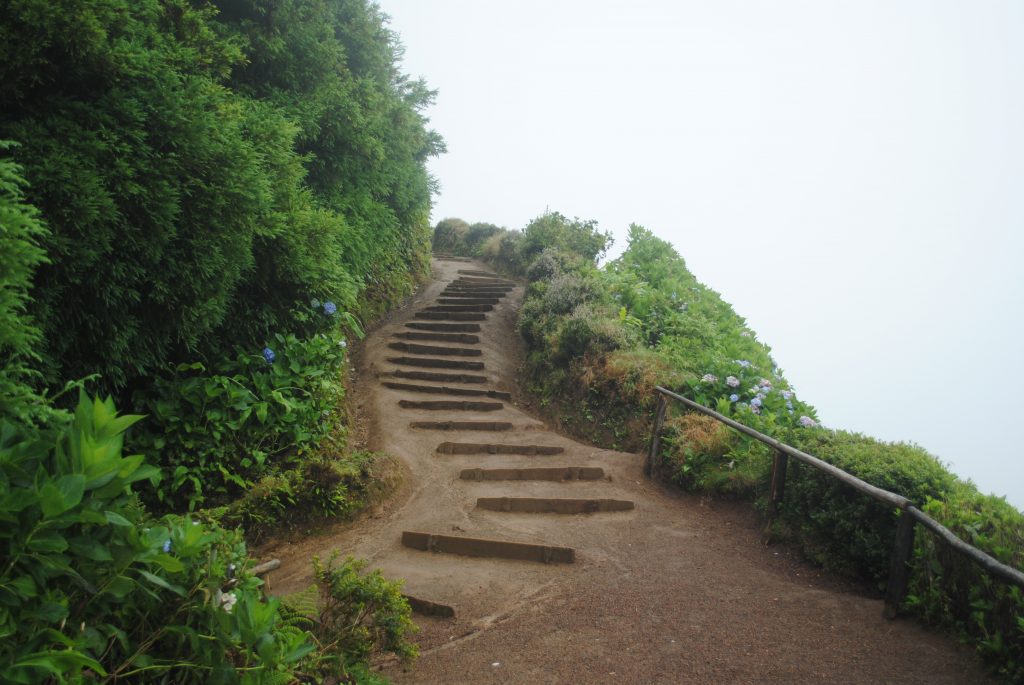 Keep following the path and eventually you'll get to the beautiful viewpoint of Miradouro da Boca do Inferno!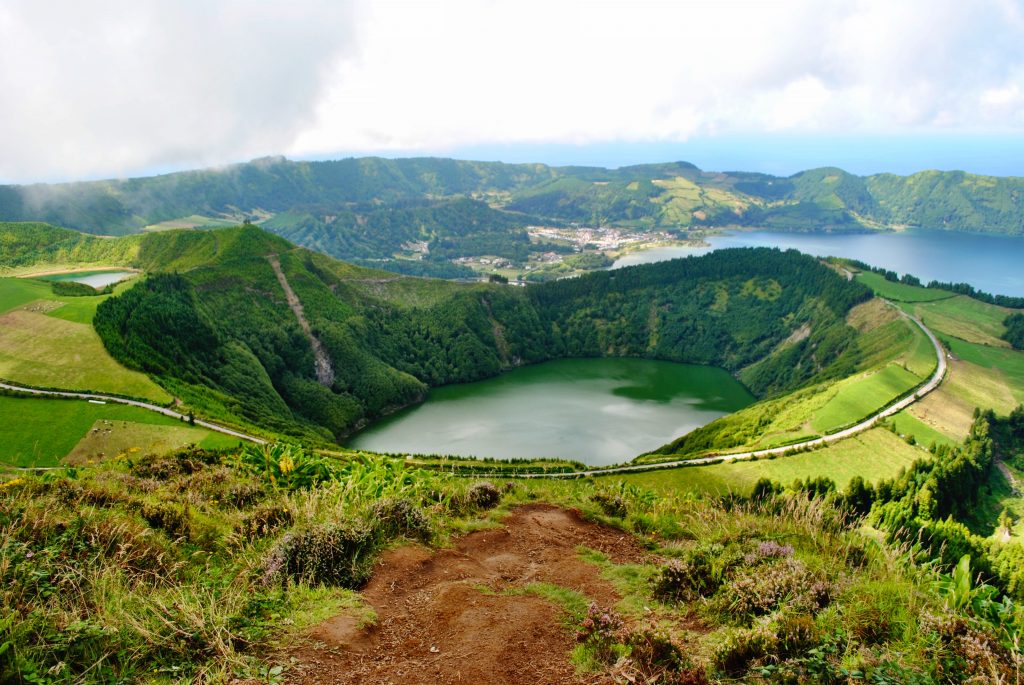 Miradouro da Ponta do Sossego
This is the most landscaped of all the miradouros we came across and I fell in love with all of the flowers. I couldn't stop taking photos of them!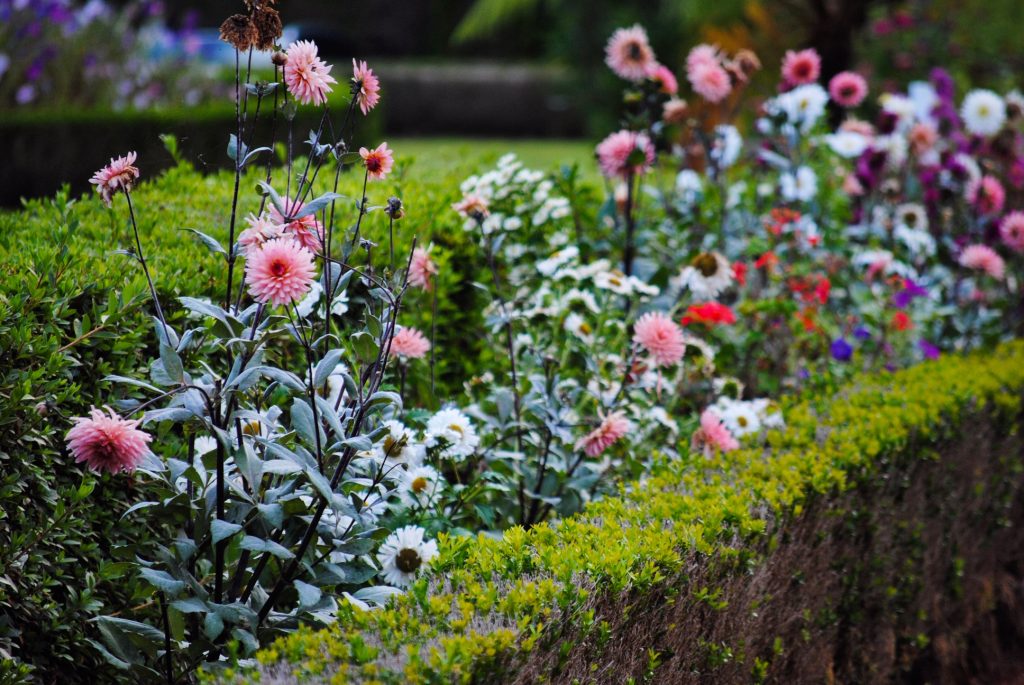 When you first arrive at the viewpoint, you'll walk through a long landscaped entryway. This will lead you out to a nice walkway along the cliffs.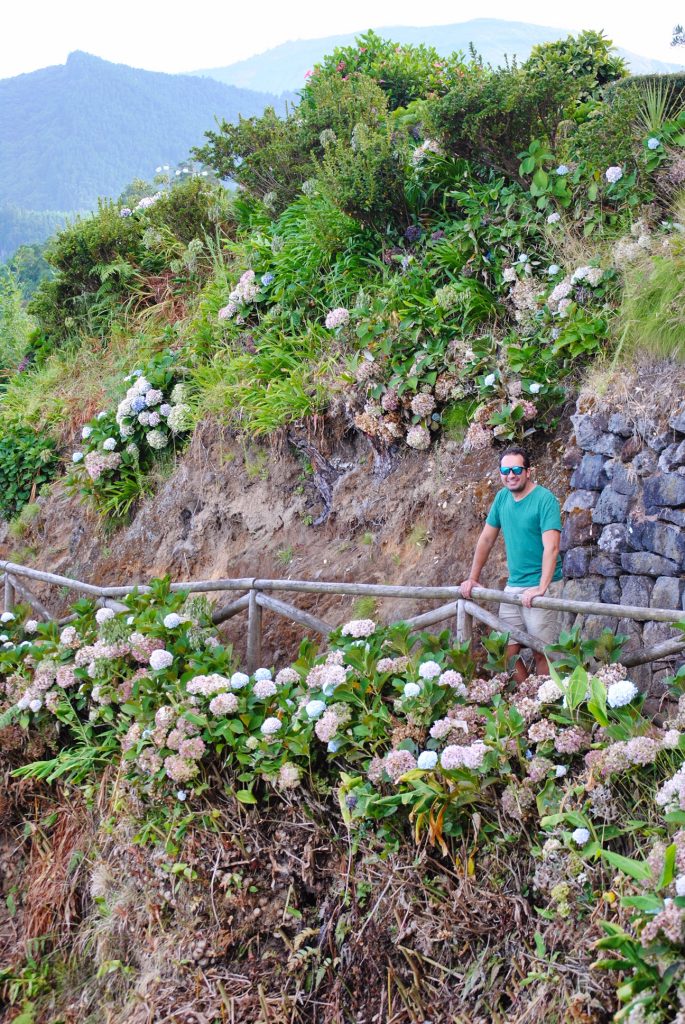 But can we just get back to the flowers? Haha.
I also had to photograph these caterpillars hanging out on some really unique plants. A little googling and I learned they are Gomphocarpus physiocarpus, or more commonly ballooonplant. Makes sense, huh?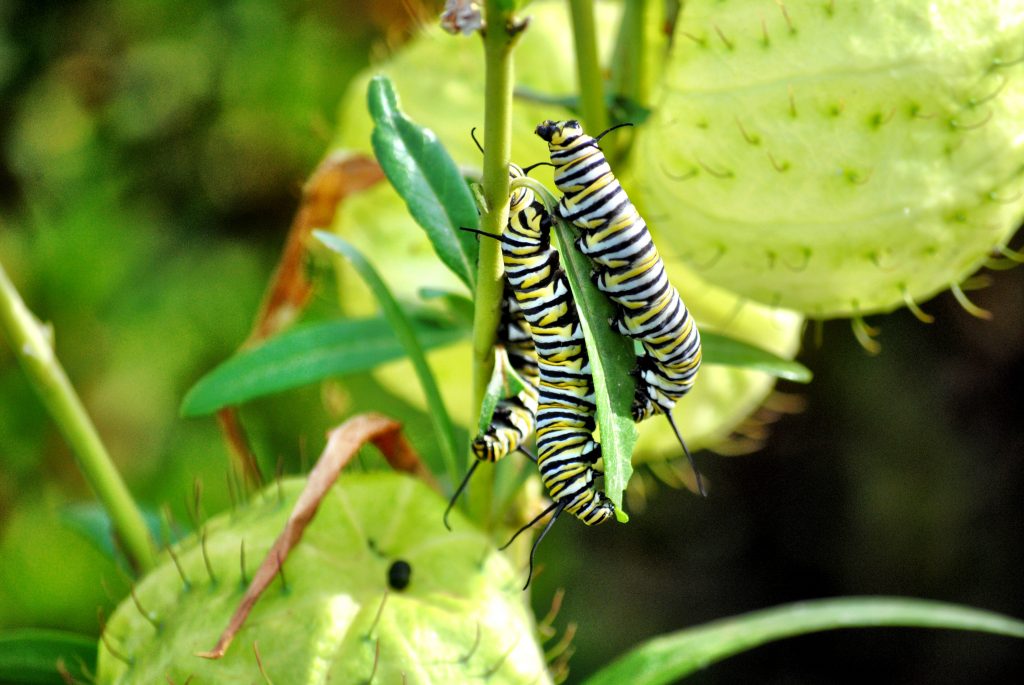 Miradouro da Logoa do Fogo
This was one of the first miradouros we visited in the Azores and it was pretty foggy near the top. However, we hiked down the path for several minutes and reached this lovely view of the lake. Can you believe all those shades of green?!
If you continue down the path, you'll eventually reach the beach. Be careful though – parts of the path are pretty steep and it's definitely not a quick hike. Plan to dedicate a good amount of time if you want to visit the lakeside.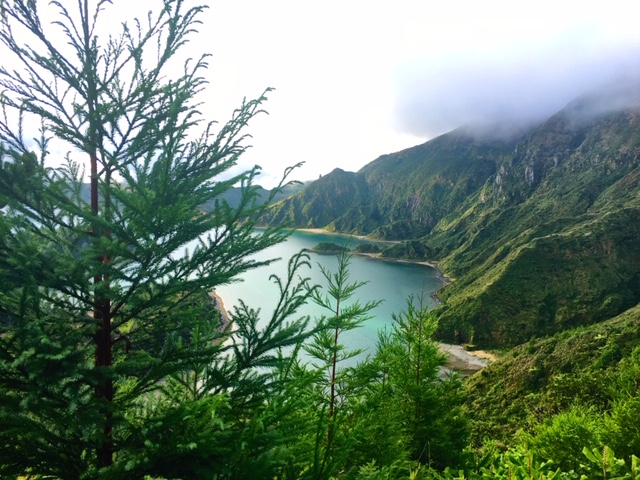 Miradouro da Vista dos Barcos
There are a few different spots where you can get a view of Farol do Arnel lighthouse, but this is personally my favorite. From this angle you get a good view of just how steep the cliffs are and how the lighthouse is situated along the cliffside.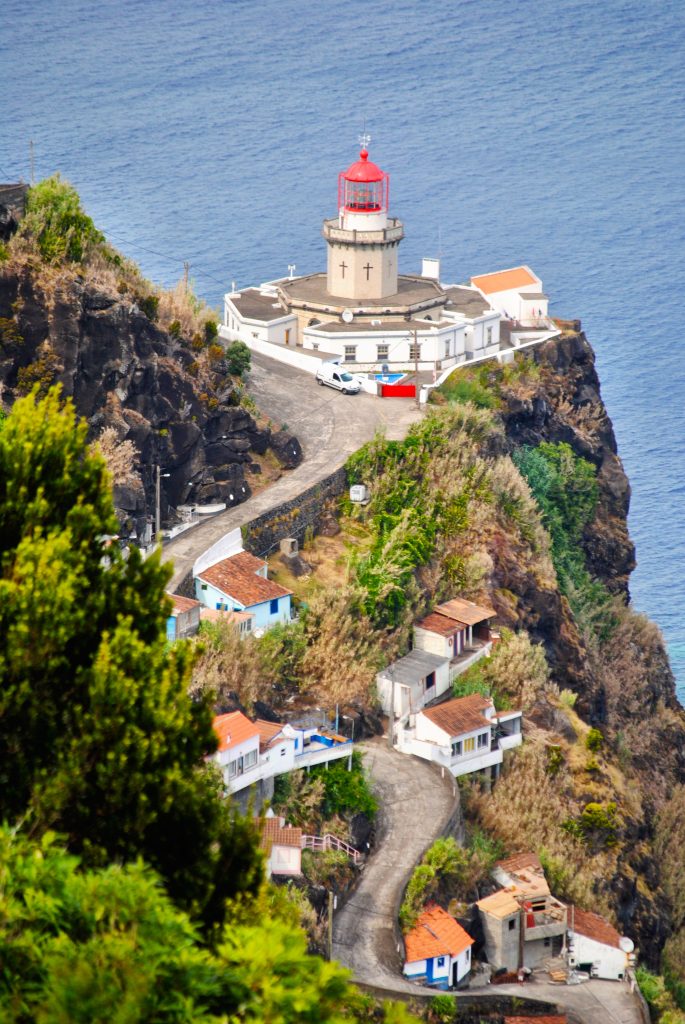 If you have time, we recommend hiking down to the lighthouse to get a closer look.
NOTE: This hike is not for everyone as it has a steep 35% incline! If you do decide to take on the hike, Miradouro da Vista dos Barcos is not the spot you will depart from. Drive back north along the main road (EN1-1A) for a few minutes and you'll see a small parking lot and a sign for the lighthouse. That's where you'll start the walk down.
Miradouro do Cerrado das Freiras
We visited this viewpoint after kayaking on Lagoa das Sete Cidades and it was cool to get a look at where we just were! This would be a great spot for a picnic lunch.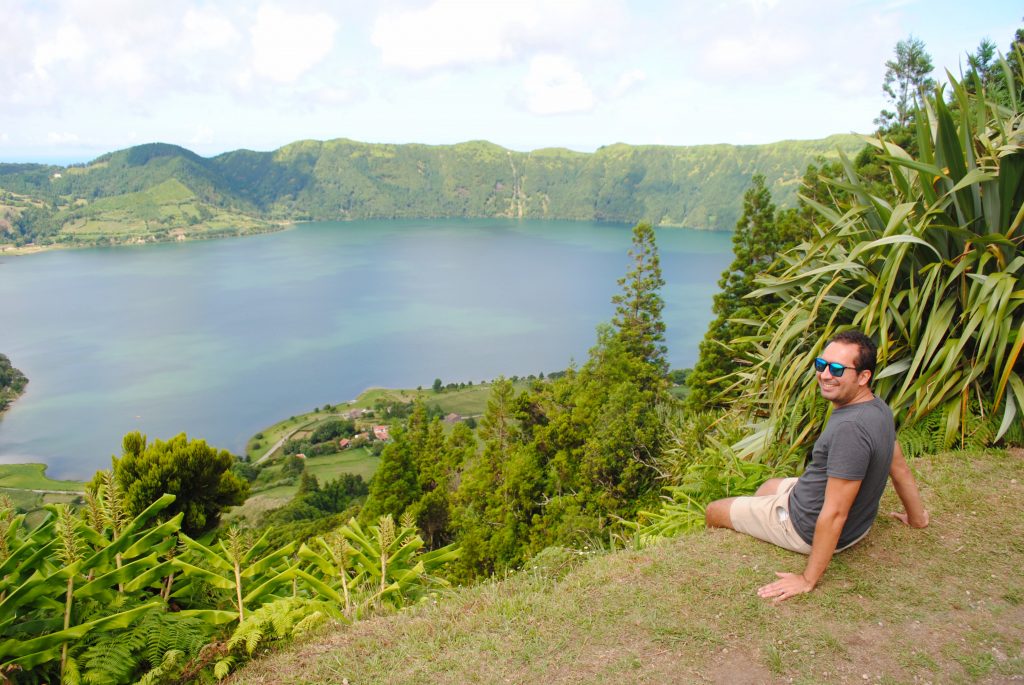 Miradouro do Despe-te que Suas
From this viewpoint, you'll get a nice view of the cliffs, but that's not what most caught our eye.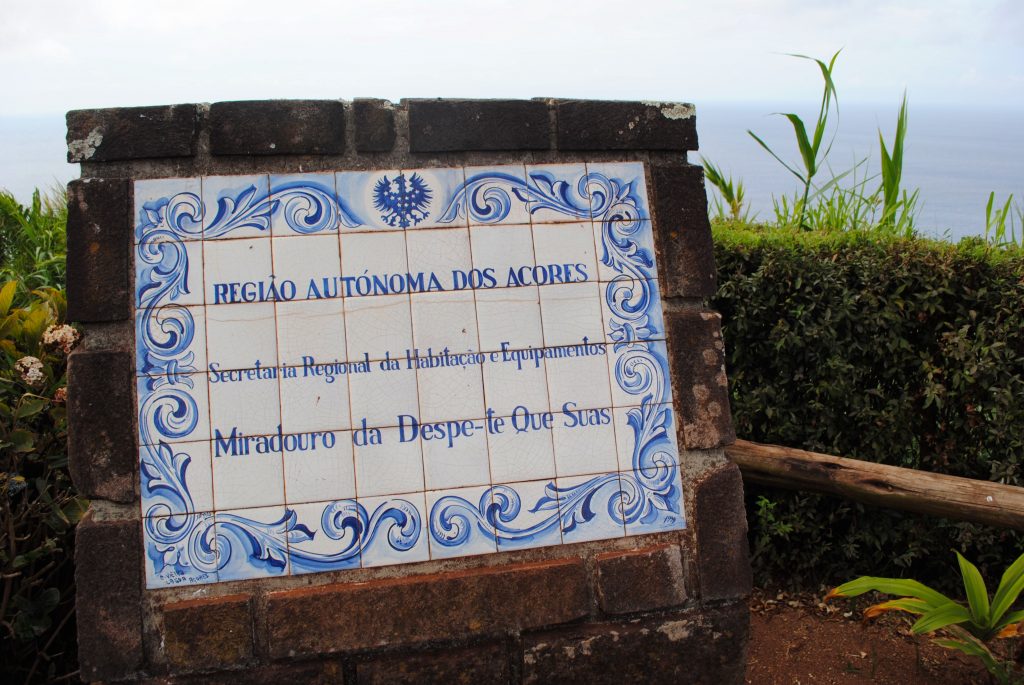 Our favorite part of this stop was the giant tree in the center of the walkway. If we'd had extra time, I would have plopped right down in the shady spot to daydream or plan our next stop or whatever really! Anyone know what type of tree it is??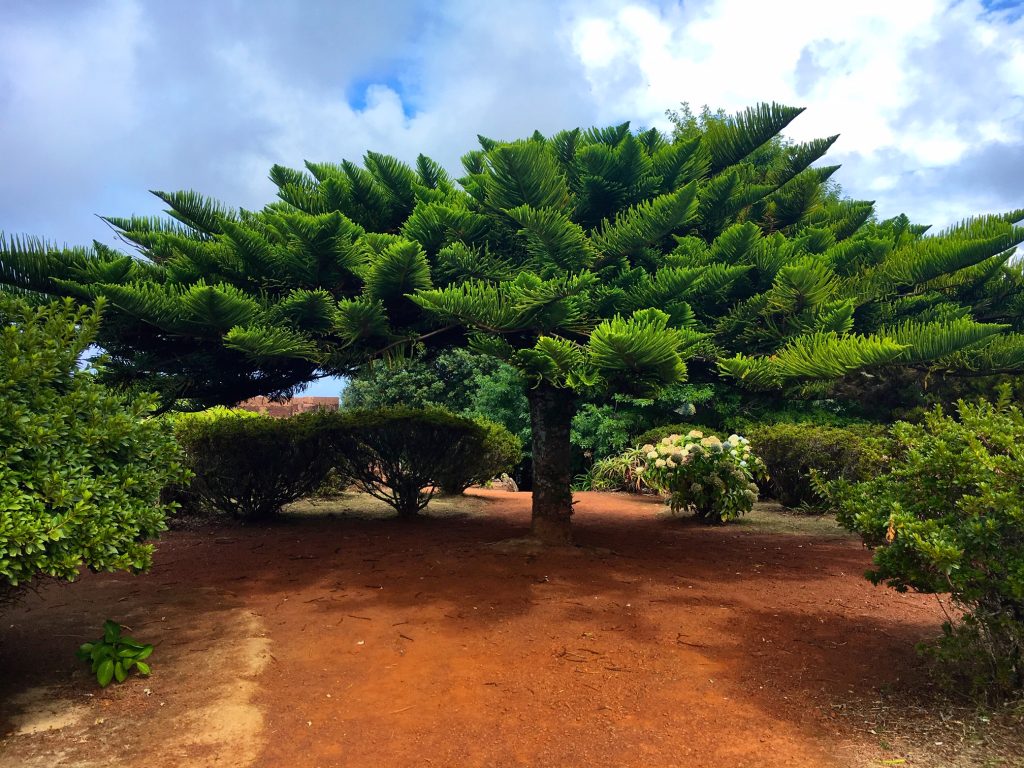 There are dozens of miradouros on São Miguel Island, so book your rental car and start planning your route!
Need some other Azores inspiration? Check out some of our other posts: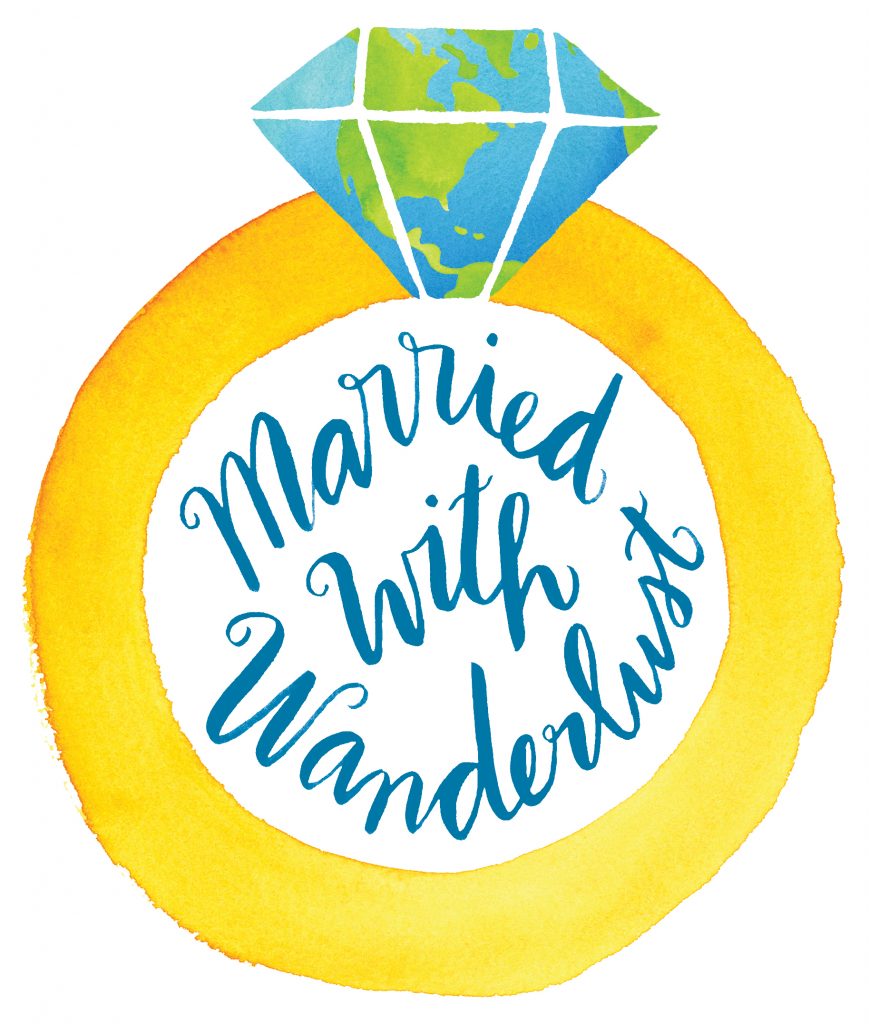 Enjoy our blog post? Pin it to share with others!