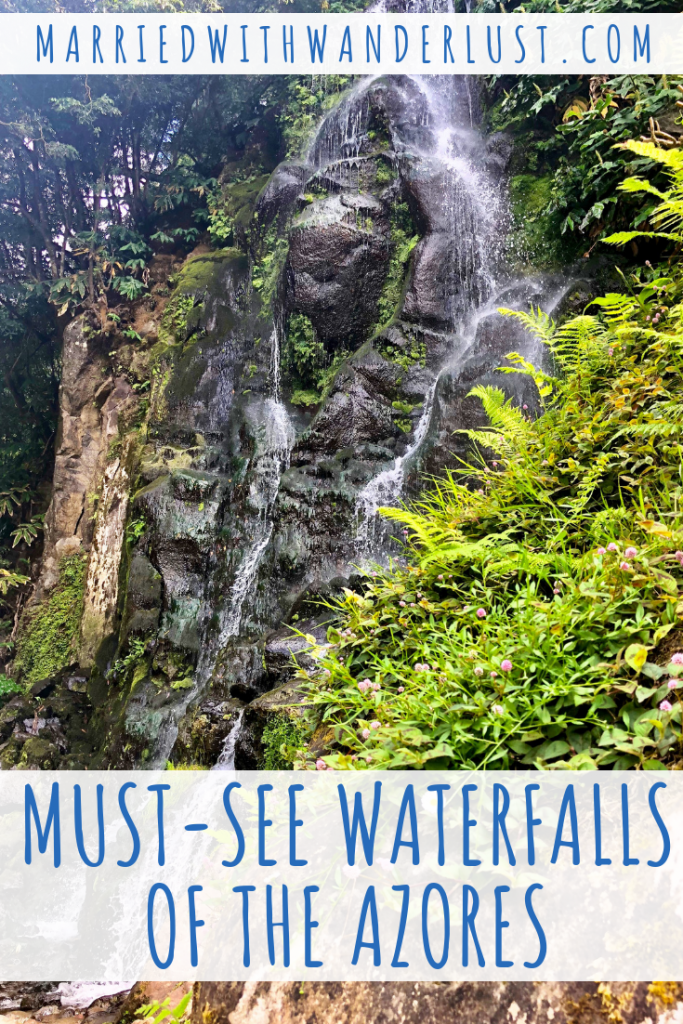 Magic is the perfect word to describe the beautiful island of São Miguel, with the waterfalls of the Azores being one of most enchanting features. If you're heading to São Miguel, book a rental car and hit the road! And make sure all of these waterfalls are on your itinerary:
Salto do Cabrito
The hike to this waterfall is so unique that we plan to eventually write an entire post about it. It's not for the faint of heart (especially if you're bothered by heights), but definitely worth the adventure!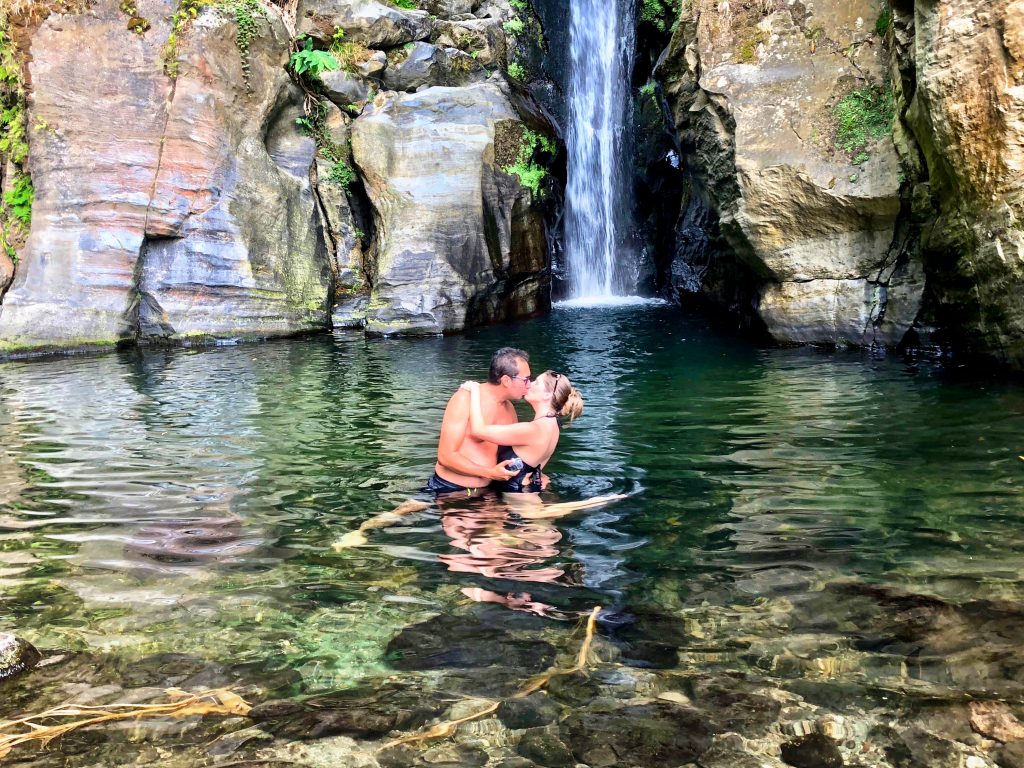 Salto do Cabrito is located in the middle of the island in Ribeira Grande. To reach the waterfall, you'll follow the PRC29SMI trail which takes you along an old power plant pipeline. It requires climbing stairs, so shoes are recommended. (We did not know this beforehand and WC only had flip flops!)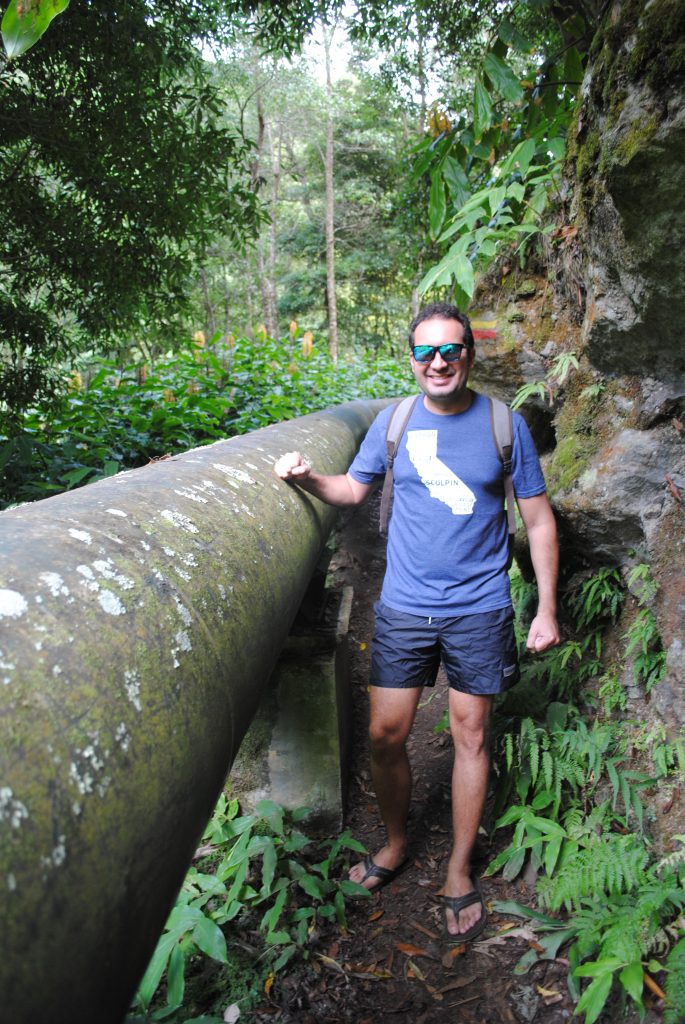 If hiking is not an option for you, there is a way to reach Salto do Cabrito by car. We've read the road is narrow and steep, but doable. Before attempting the drive, you may want to ask a local for directions. Google maps took us to a road that was blocked by a gate, so I'm not entirely sure which road you would drive to get there.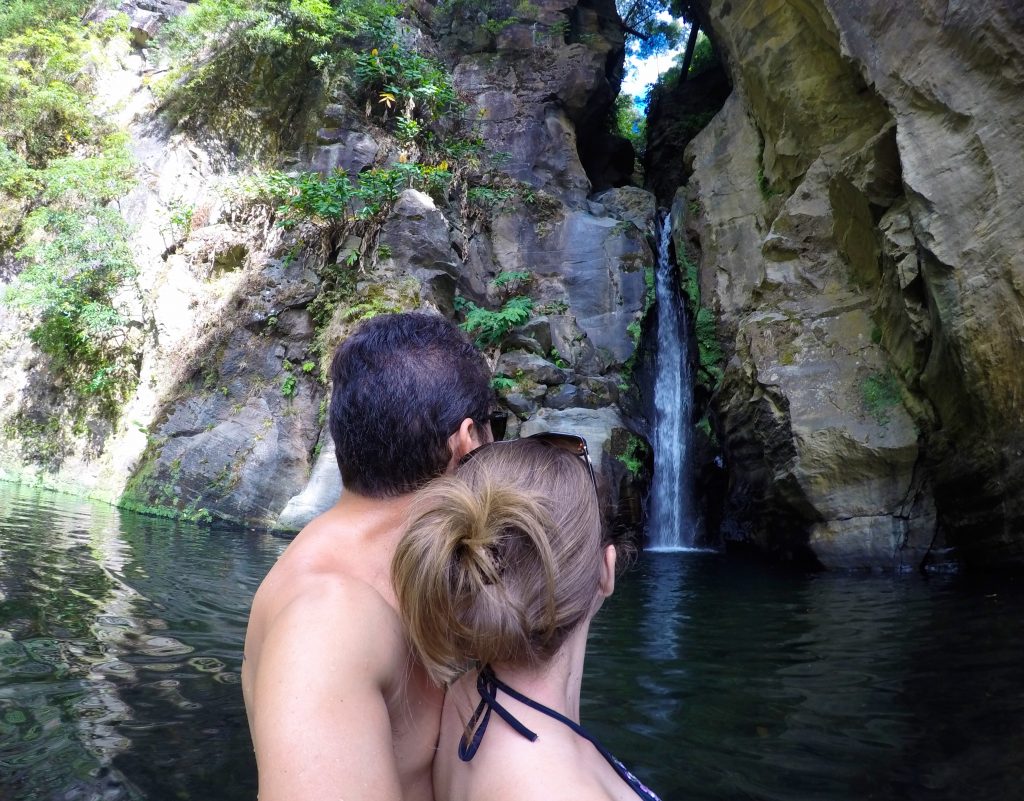 Parque Natural da Ribeira dos Caldeirões
This stop has not just one, but two waterfalls! Parque Natural da Ribeira dos Caldeirões is a well-maintained natural park located on the northeastern side of São Miguel Island. This park is slightly more "artificial" than some others in that some of the paths are maintained with steps and there are maintained watermills. However, once you set off along the trails, you'll find yourself immersed in the rainforest and surrounded by ferns and trees.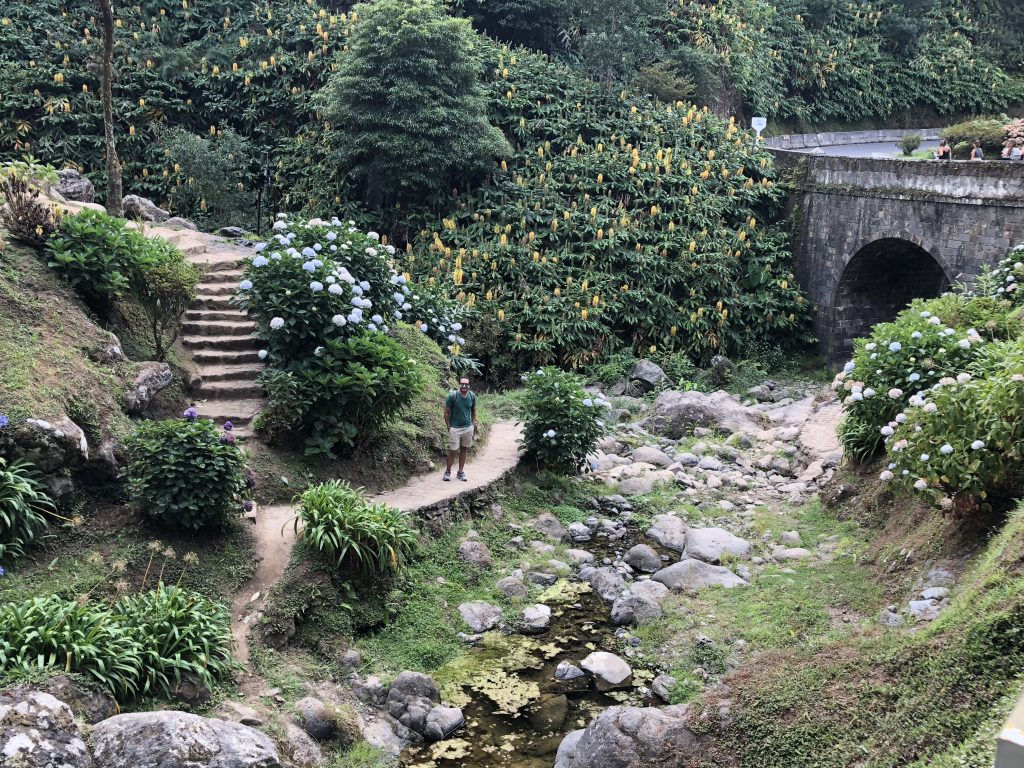 The first waterfall you'll come to is a large one near the parking area at the front.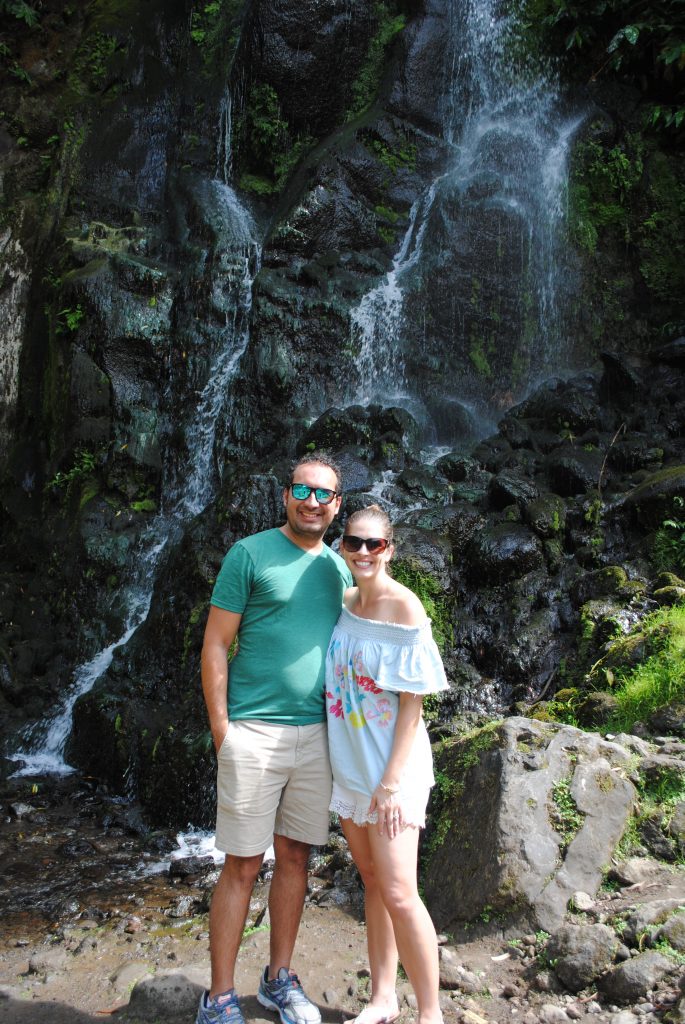 Once you set off along the trails, you'll find yourself immersed in the rainforest and surrounded by ferns and trees. From there, you can follow a trail for about 10-15 minutes to a secluded waterfall near the back. (By secluded, we mean there were only a couple other visitors at the waterfall during our time there.)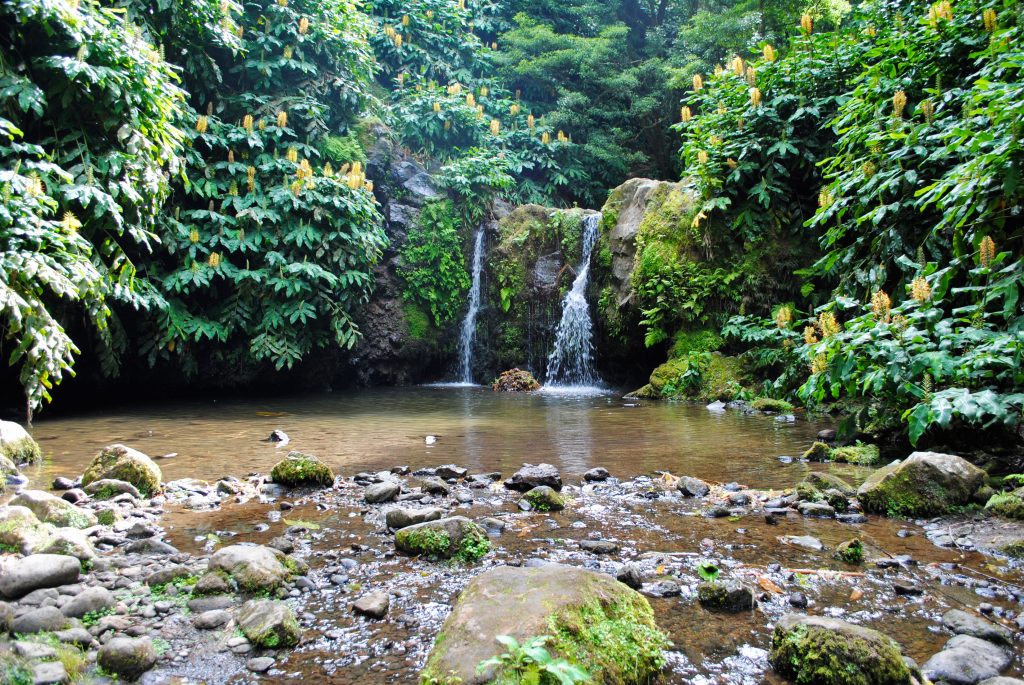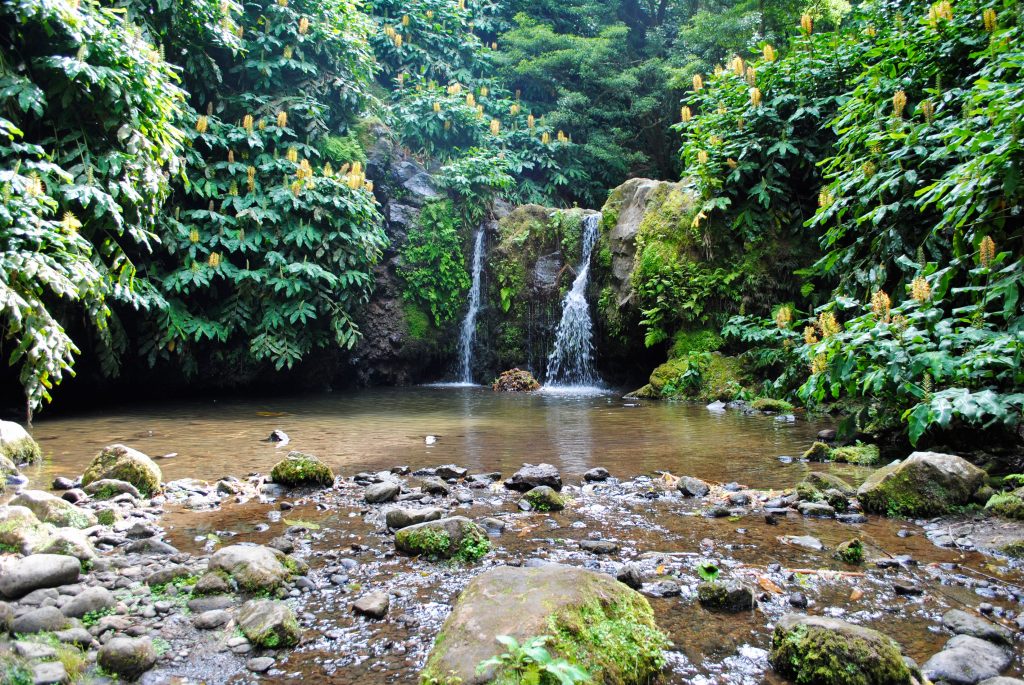 We simply did not allow ourselves enough time to explore the park, which also holds an old miller's house that is now a museum/shop, as well as a picnic area, cafeteria and children's play area.
Caldeira Velha
Caldeira Velha is first and foremost one of the spots on the island where you can experience hot springs. The park has several thermal pools with temperatures that get up to about 103 °F.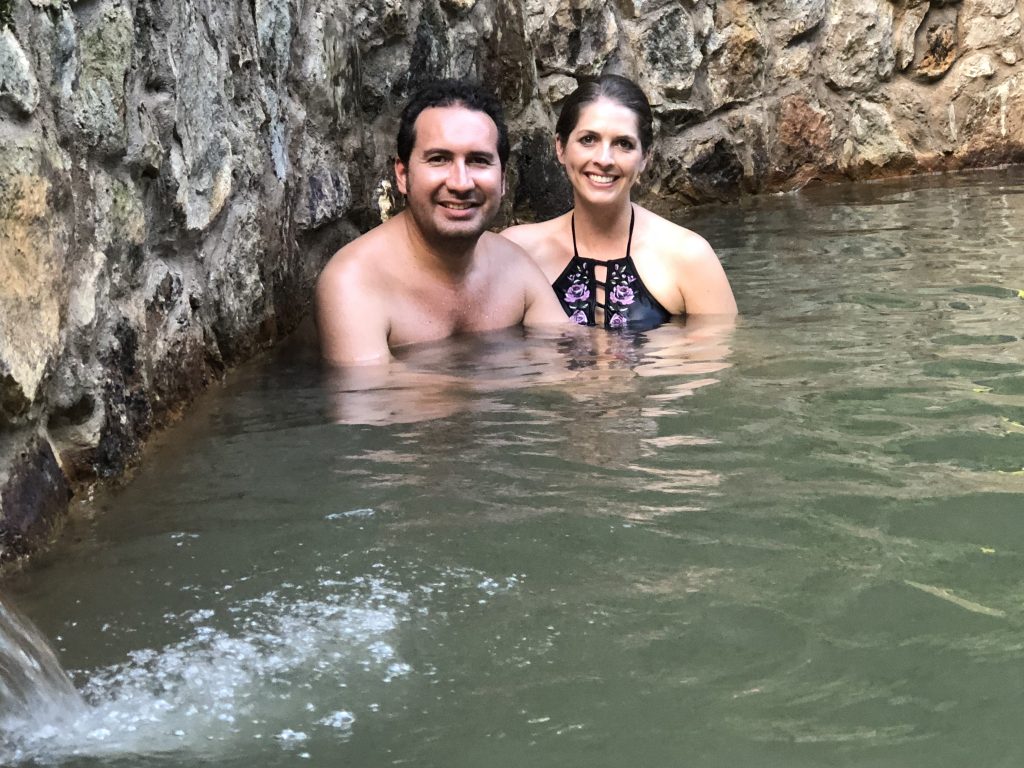 The farthest pool from the park entrance (you'll pay €8) features a waterfall that flows right into the thermal pool.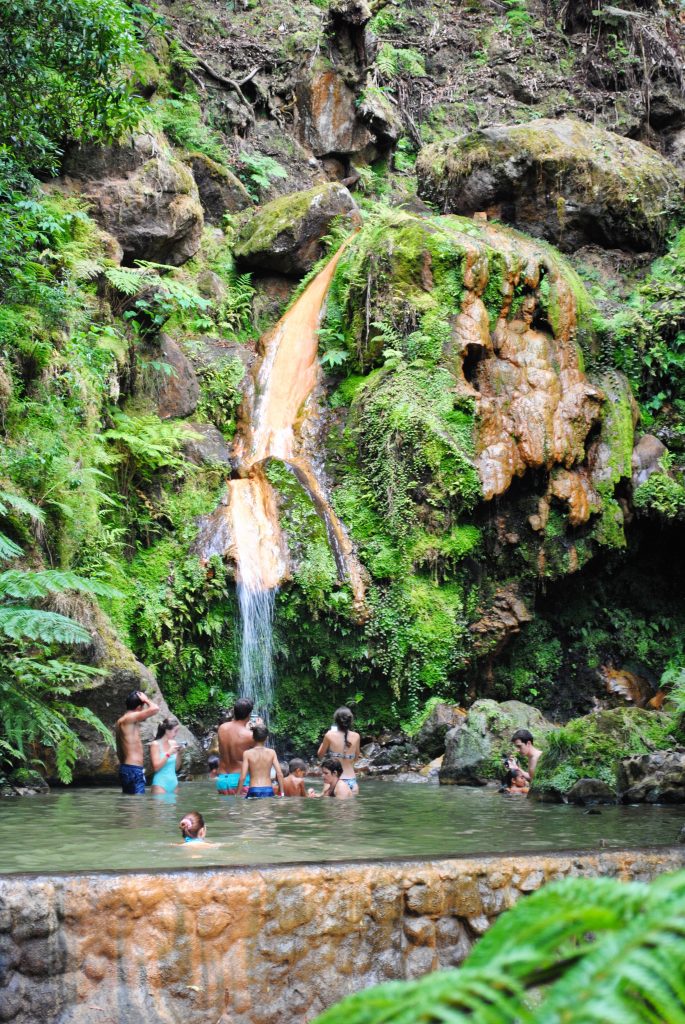 The waterfall is very pretty to look at, but that thermal pool was the coldest of the three and a little too chilly for us to enjoy!
Ribeira Quente waterfall
This waterfall was along our final drive back to Ponta Delgada before turning in our rental car. We found a website that described the waterfall as being between two tunnels on the road from Furnas to Ribeira Quente. Well, that's true… but you better really be watching for it because you'll only have seconds to see it as you drive by! We had to turn around and go past it (literally) three times before everyone in our car was able to spot it. Also, traffic happened to be moving fairly quickly so it wasn't until the third time that we were able to slow down for a photo.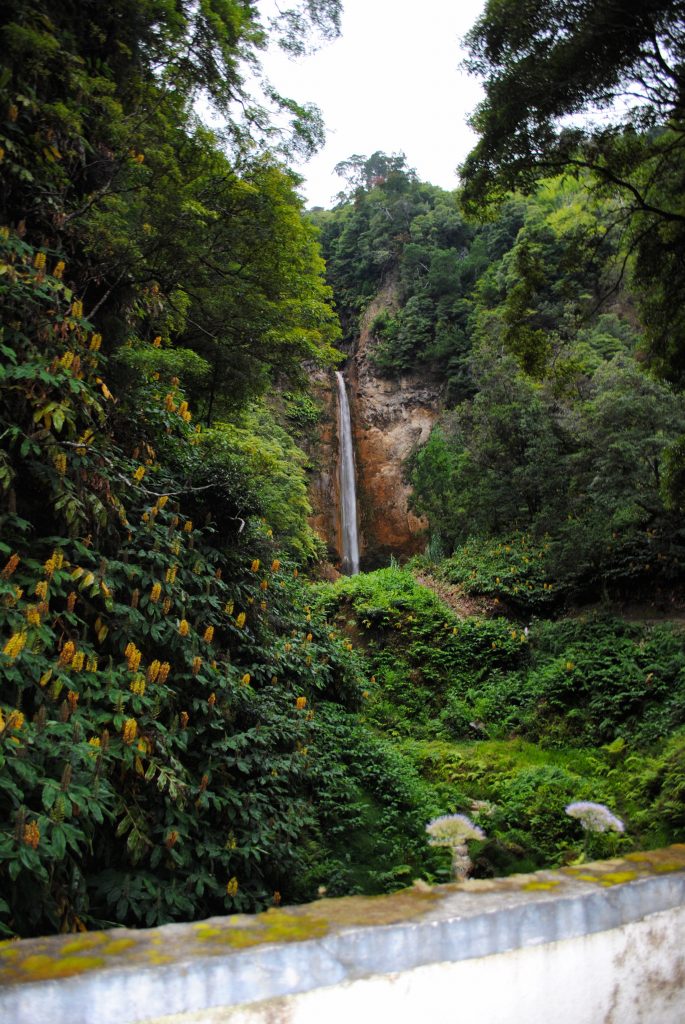 It seems there must be a better way to reach this waterfall on foot, as we found a gorgeous video of it online. Despite some research, though, I haven't found any good hiking directions for it!
Salto do Prego
Sadly, we were unable to fit this one into our Azores itinerary and it will be at the top of our list if we ever make a return trip! Salto do Prego is located on the southeastern side of the island and the trail begins in Faial da Terra. Many travelers say it takes up to an hour with beautiful scenery along the way.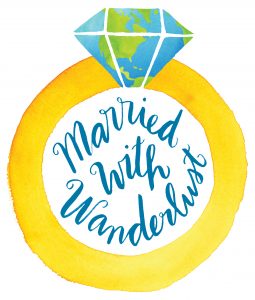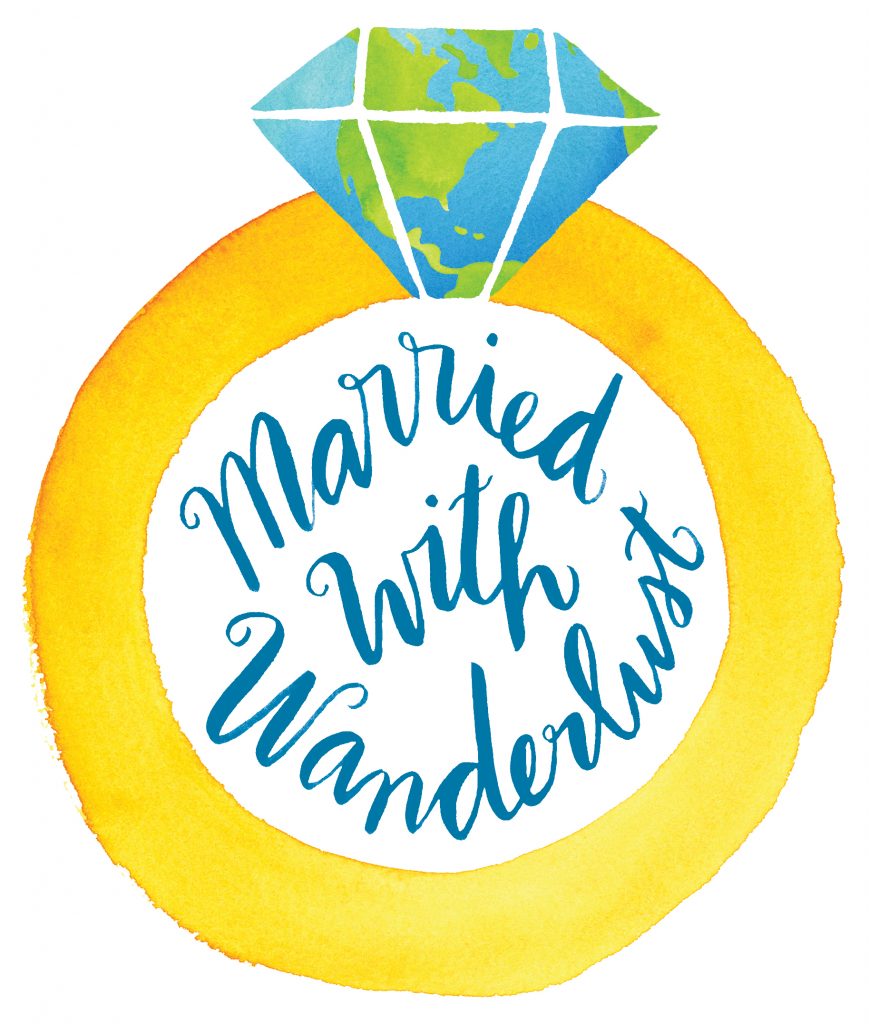 Enjoy our blog post? Pin it to share with others!