Ponta Delgada is the largest city on São Miguel Island in the Azores and is likely where you'll have your "home base" throughout your visit. We loved the quaintness of Ponta Delgada, the beautiful architecture, waterfront views, and the delicious restaurants and lively bars. You will certainly find plenty of things to do in Ponta Delgada when you're not off exploring the "Green Island!"
Best Things to Do in Ponta Delgada:
Explore Jardim Botânico José do Canto
The José do Canto Botanical Garden is filled with gorgeous, towering trees that provide lots of shade on a hot summer day in Ponta Delgada.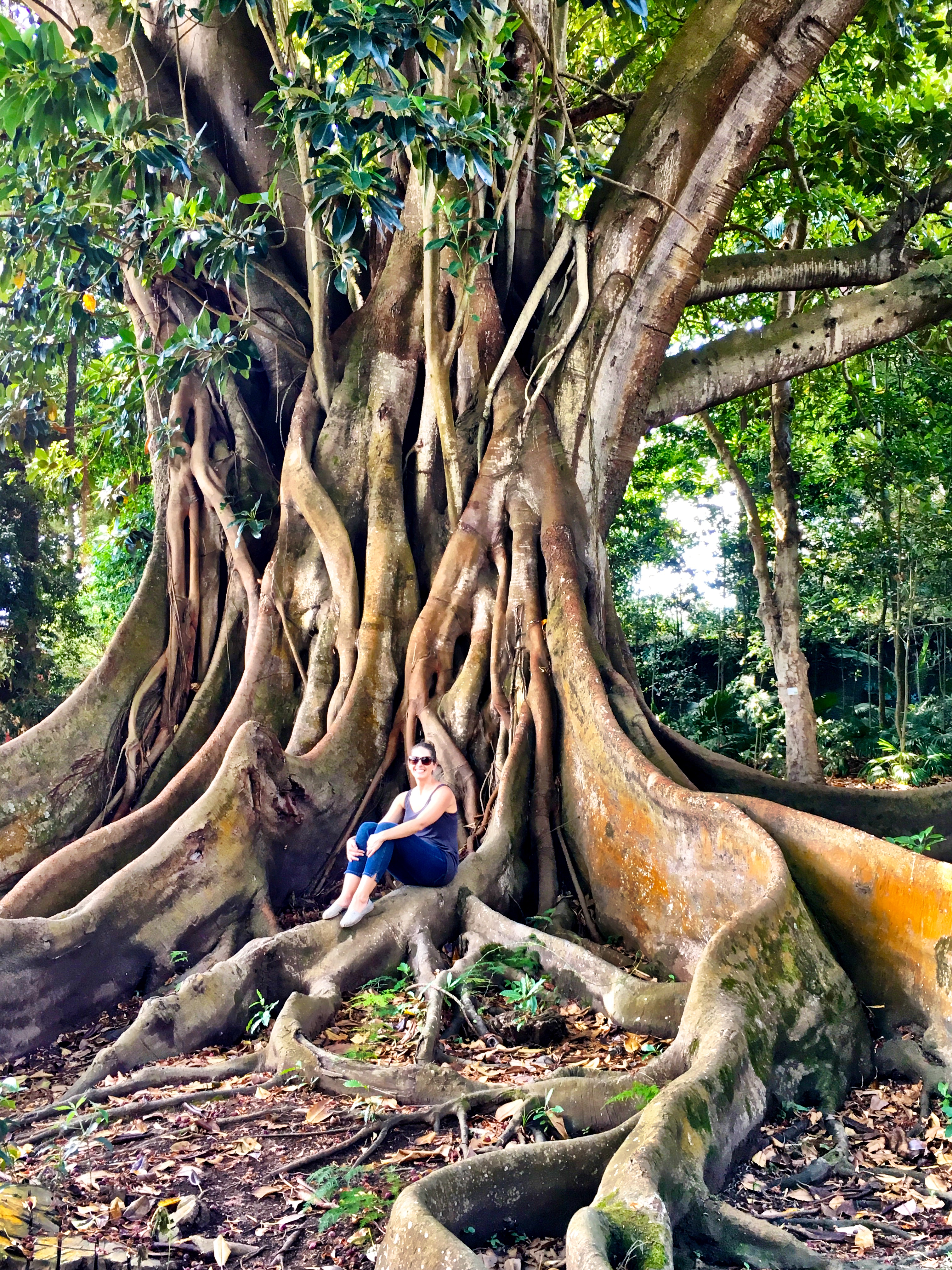 While the park is mostly focused on trees from around the world, there is also a lovely rose garden that is in the works. Visit at the right time and the blooms would probably be gorgeous!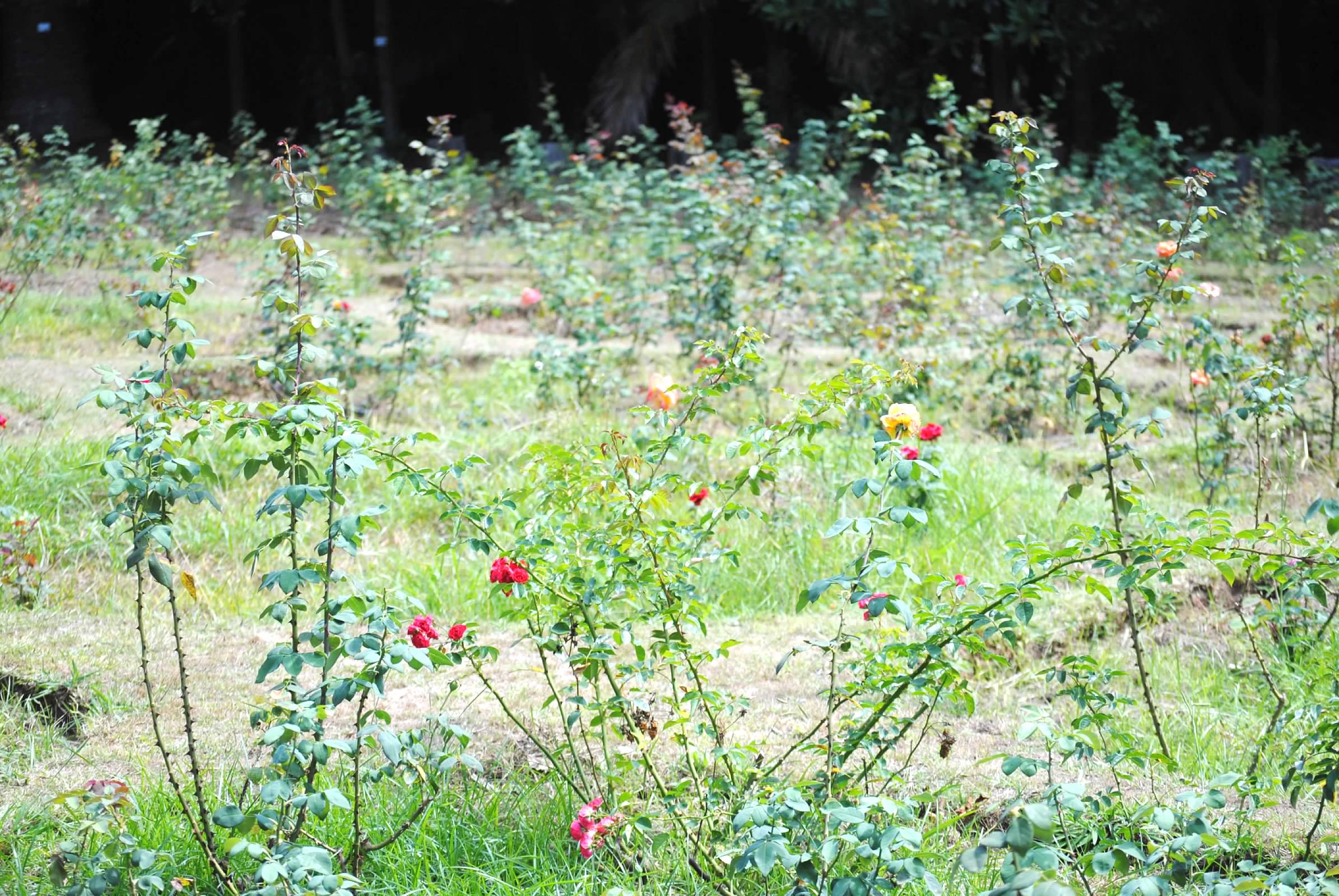 Entrance is €4 and includes a tasting of passion fruit liqueur at the bar inside the park. The botanical garden is open year round except New Year's Day and Christmas.
Wander the Fort
Forte de São Brás is located along the waterfront in Ponta Delgada. The fort dates back to the 16th Century and was built to defend Ponta Delgada against pirates.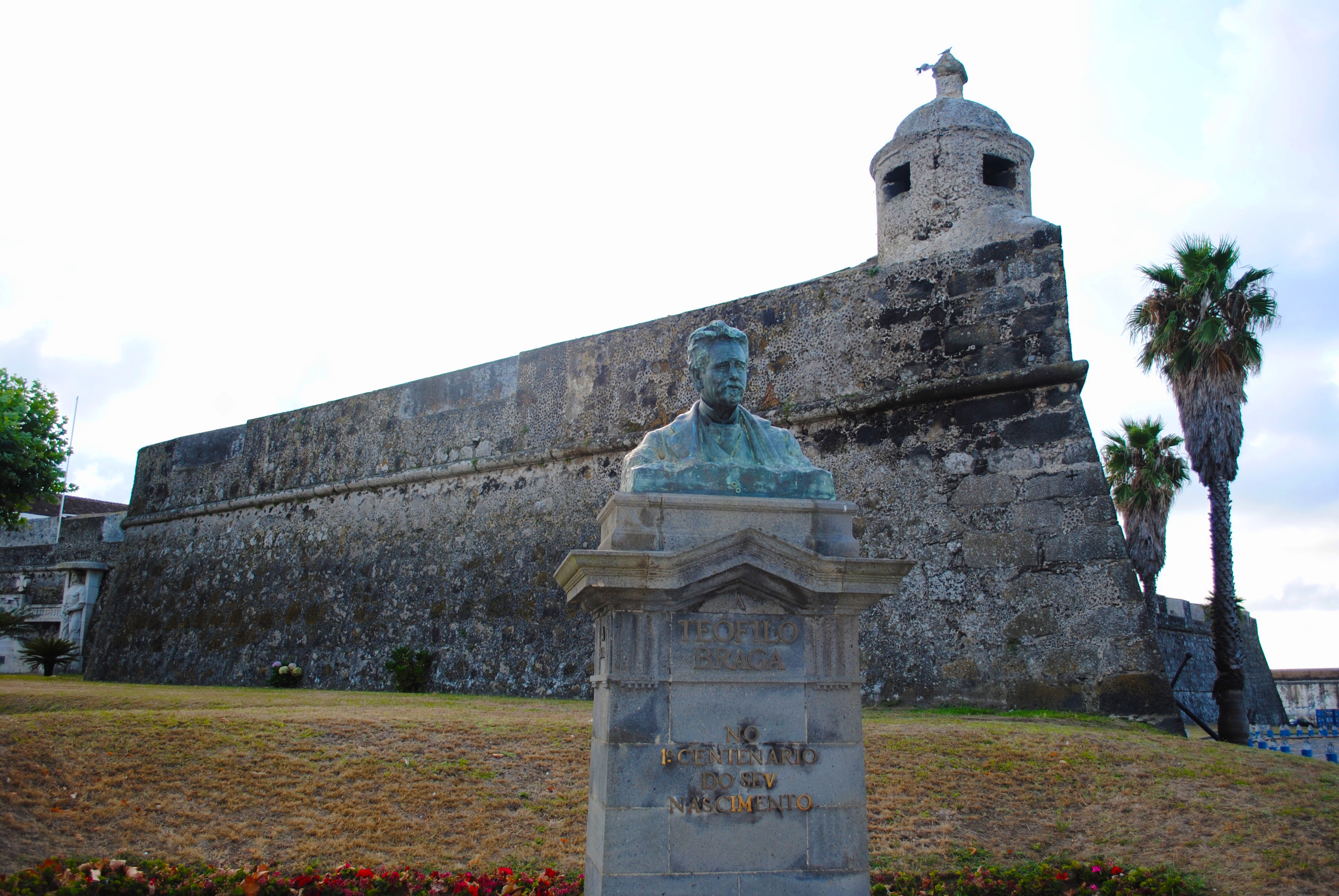 You can walk around the outside or go inside for a closer look. We didn't go in so we're not positive about the entrance fee, but I've read that it's €3. There is also a museum inside the fort.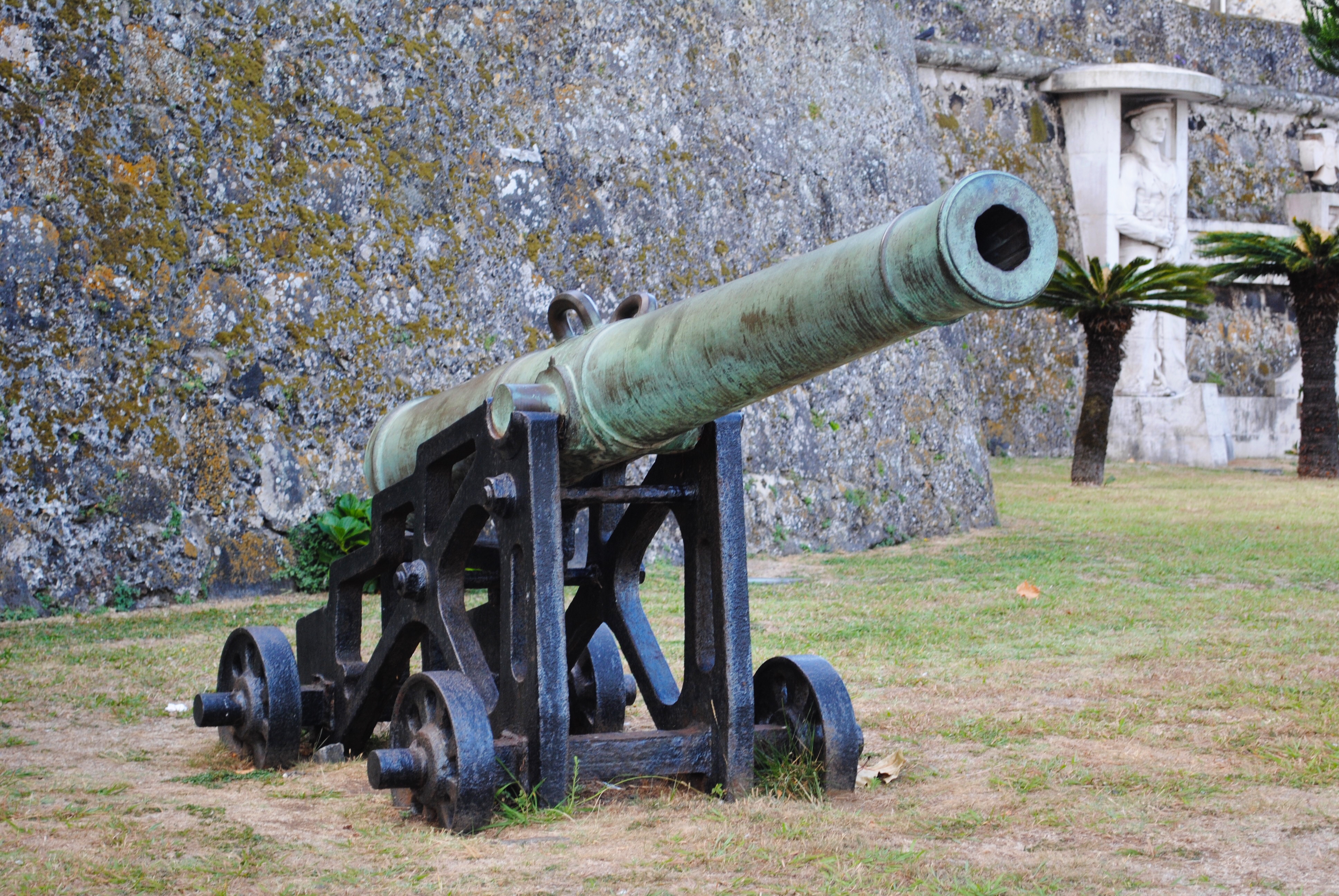 Visit the City Gates
The city gates, Portas da Cidade, are the iconic image of Ponta Delgada. Take a walk through the 18th century arches and snap a photo as you explore the beautiful city.
TIP: As with most things, visit early in the morning and you'll have the gates all to yourself!
Try the Local Foods
We love trying local foods whenever we travel and there were many delicious options in the Azores. The island is probably best know for it's locally produced cheese and butter. However, you'll also love the delicious steaks, local tea, wine, and liqueur, fresh seafood, and locally-grown fruits.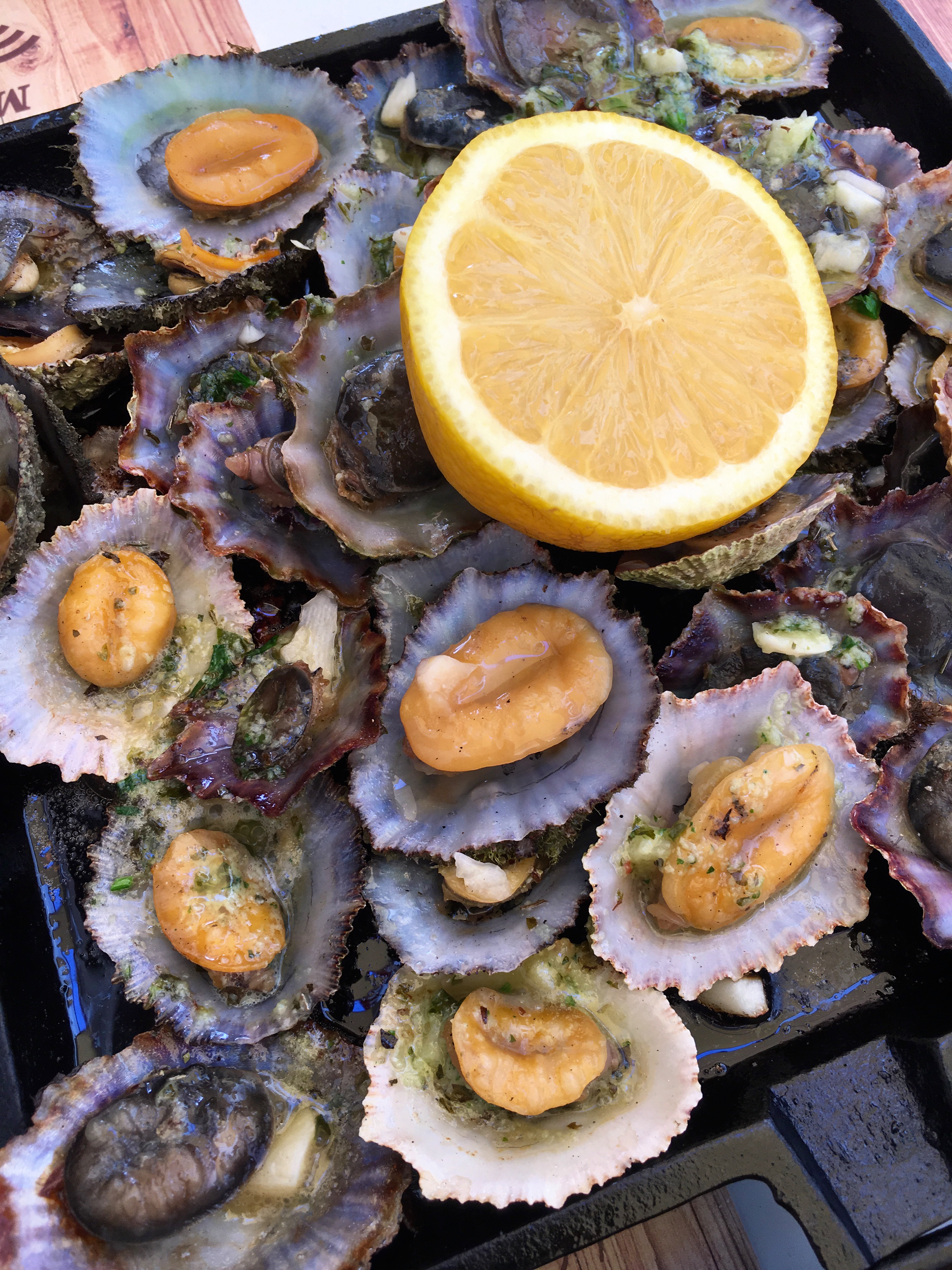 Are you a little more adventurous? Try lapas (limpets in English), a type of sea snail, that is popular as an appetizer at Azorean restaurants. The texture reminded us of mussels, another dish we love! Another Azorean seafood dish is cracas, which is a barnacle. We didn't get to try that one, but maybe next time!
Take a Whale Watching Excursion
Whale watching MUST be on your list of things to do in Ponta Delgada. There are a variety of tours that depart from the marina and whales can be seen off the coast throughout the year. We booked with Picos de Aventura and saw several sperm whales and two different types of dolphins on our tour!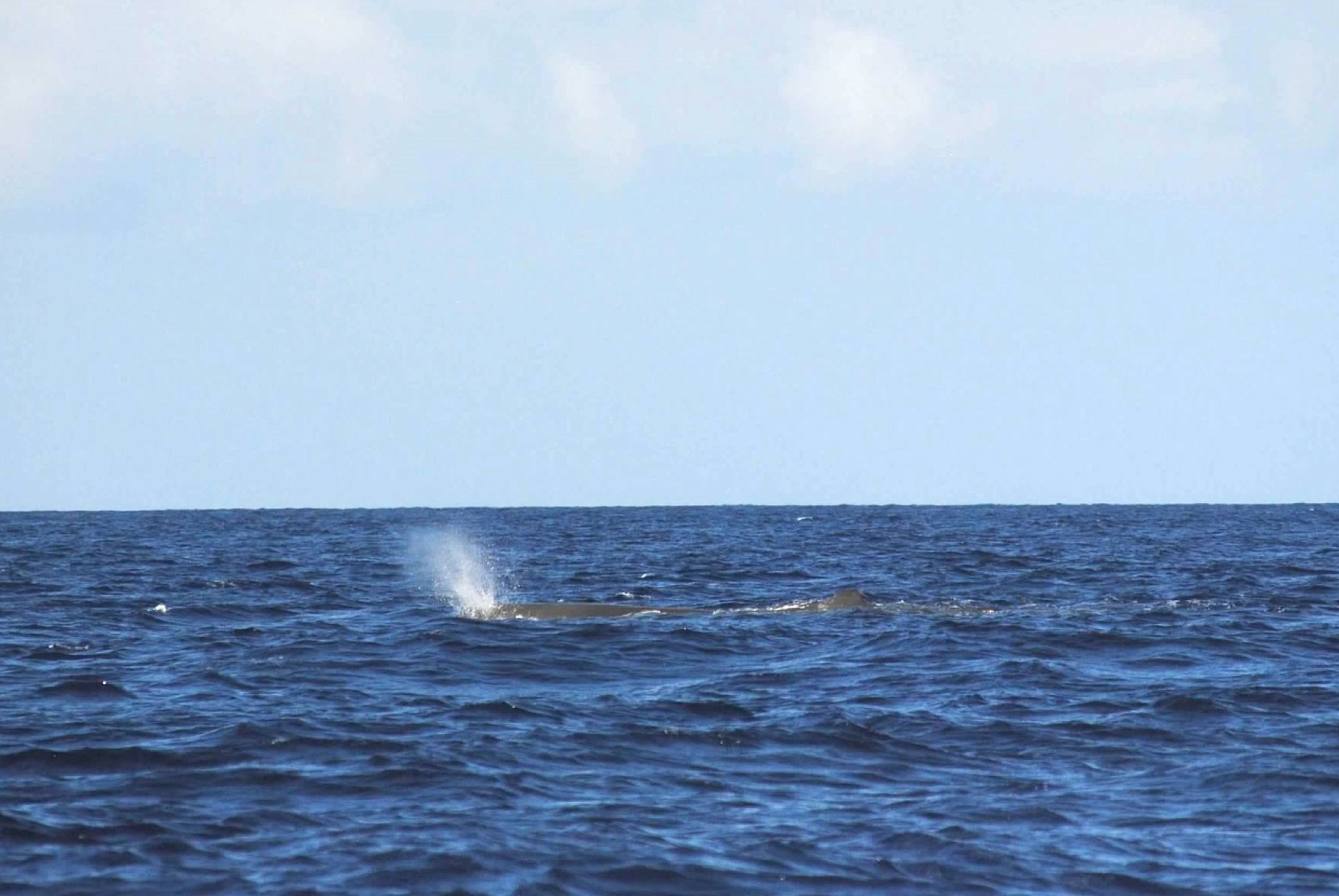 Enjoy the Nightlife
Don't let anyone tell you that Ponta Delgada does not have nightlife. Some bars are even open 24 hours! There are a variety of bars and restaurants in the twon where you can enjoy local wine and liqueurs, or your go-to drink. We had a lot of fun one evening sipping Portugese wine on a bench in the street outside Taberna Açor.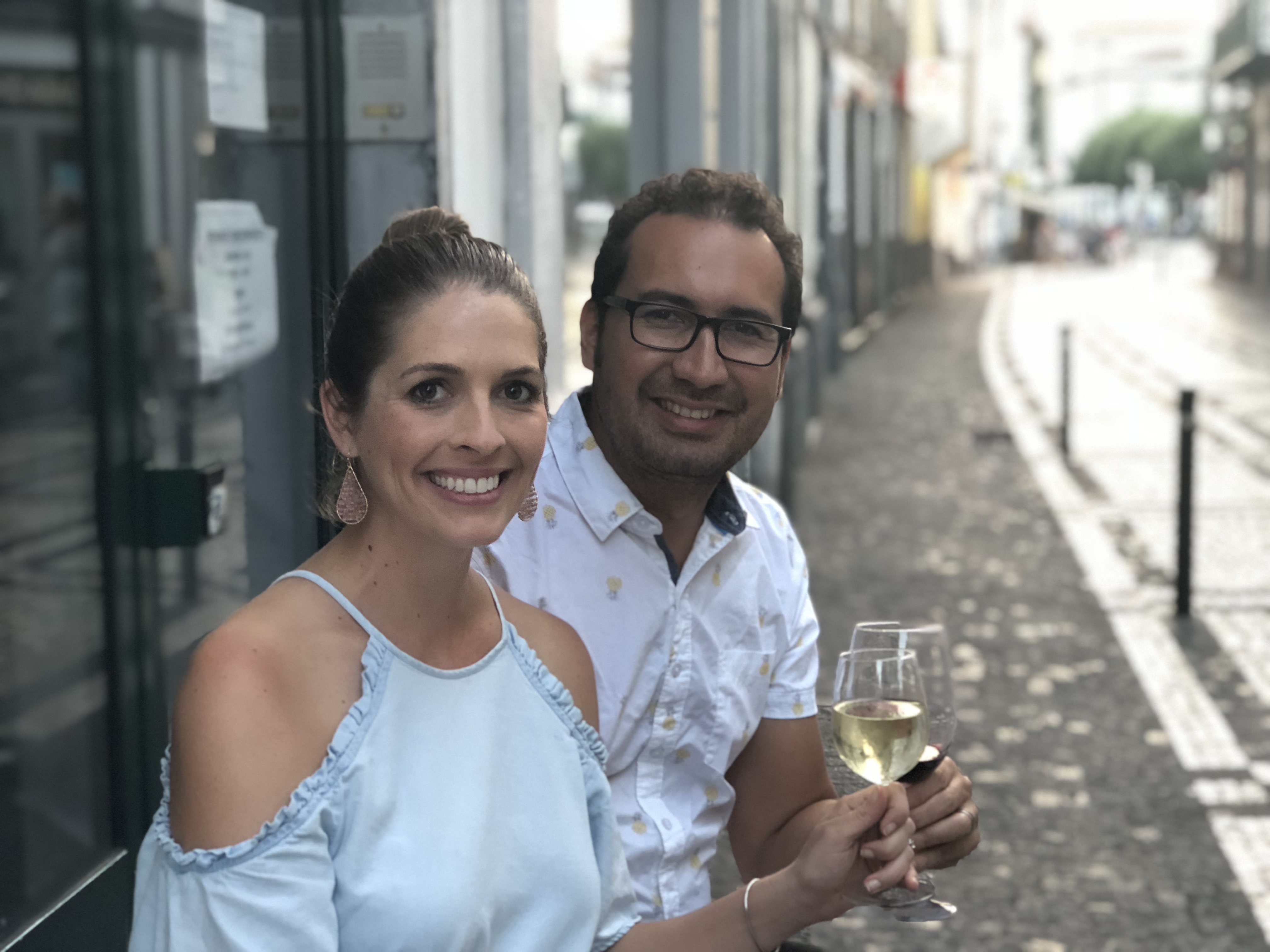 Walk along the Waterfront
The waterfront in Ponta Delgada not only offers a great view, but also a variety of bars, restaurants, and shops. Take a stroll in the morning and you'll also get to see a pretty sunrise.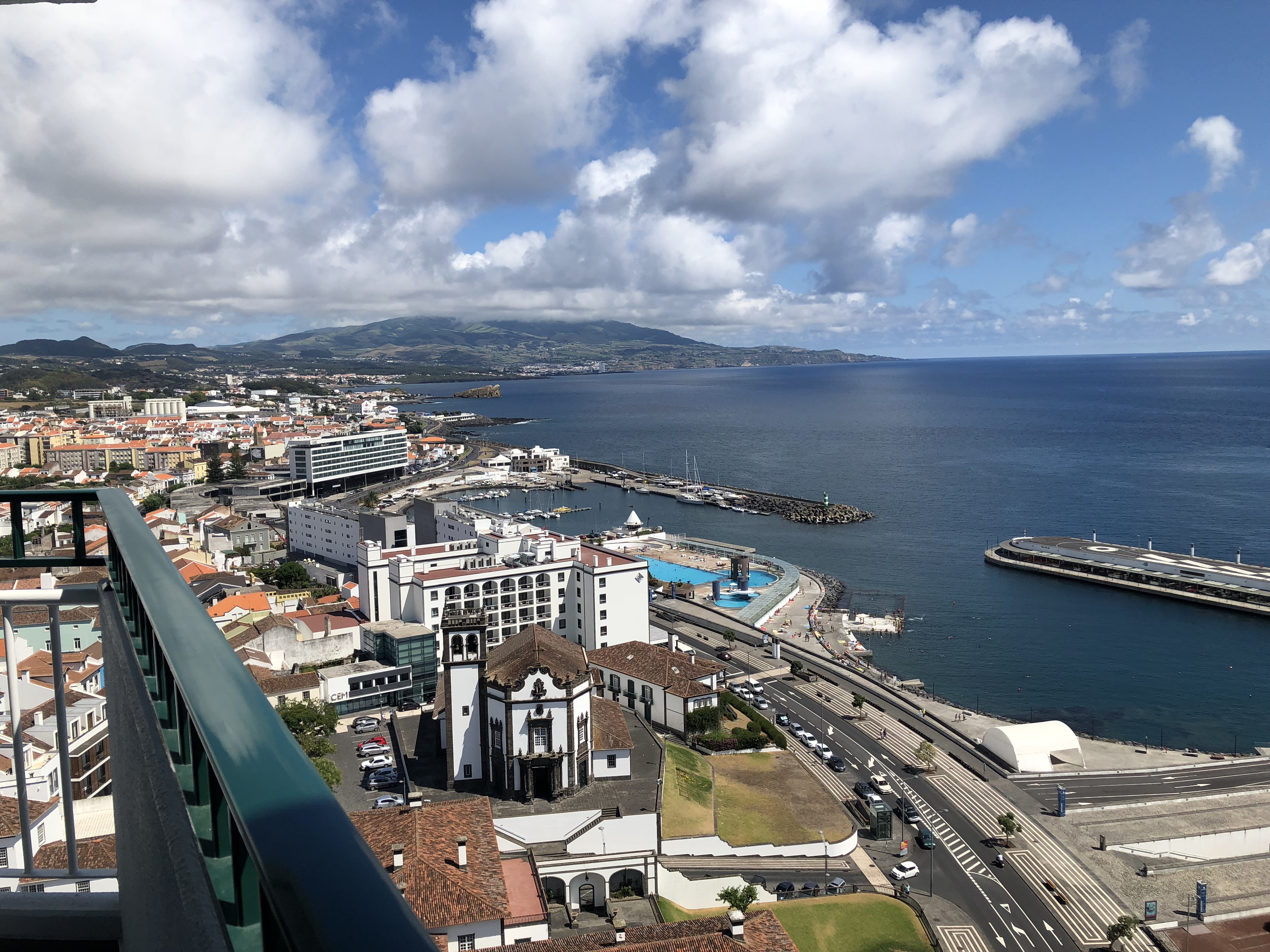 We especially enjoyed the caipirinhas at Bar Do Pi on the pier where the cruise ships come in!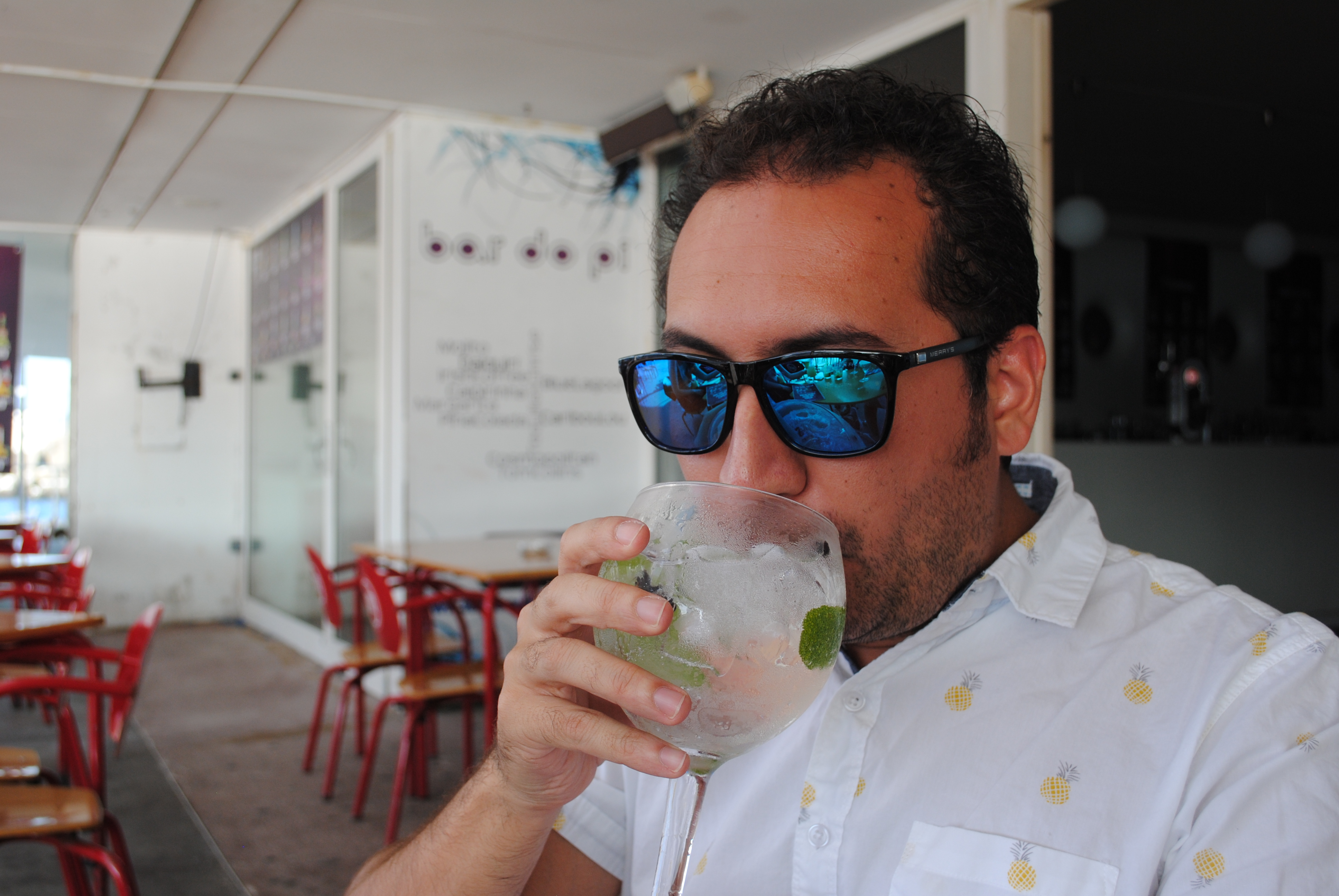 Wander the Streets
Once you've walked through the City Gates, the architecture will leave you wanting more! Fortunately, there is plenty of beauty to go around in Ponta Delgada. As you wander the streets, you'll find yourself snapping a lot of photos of the buildings and even the sidewalk!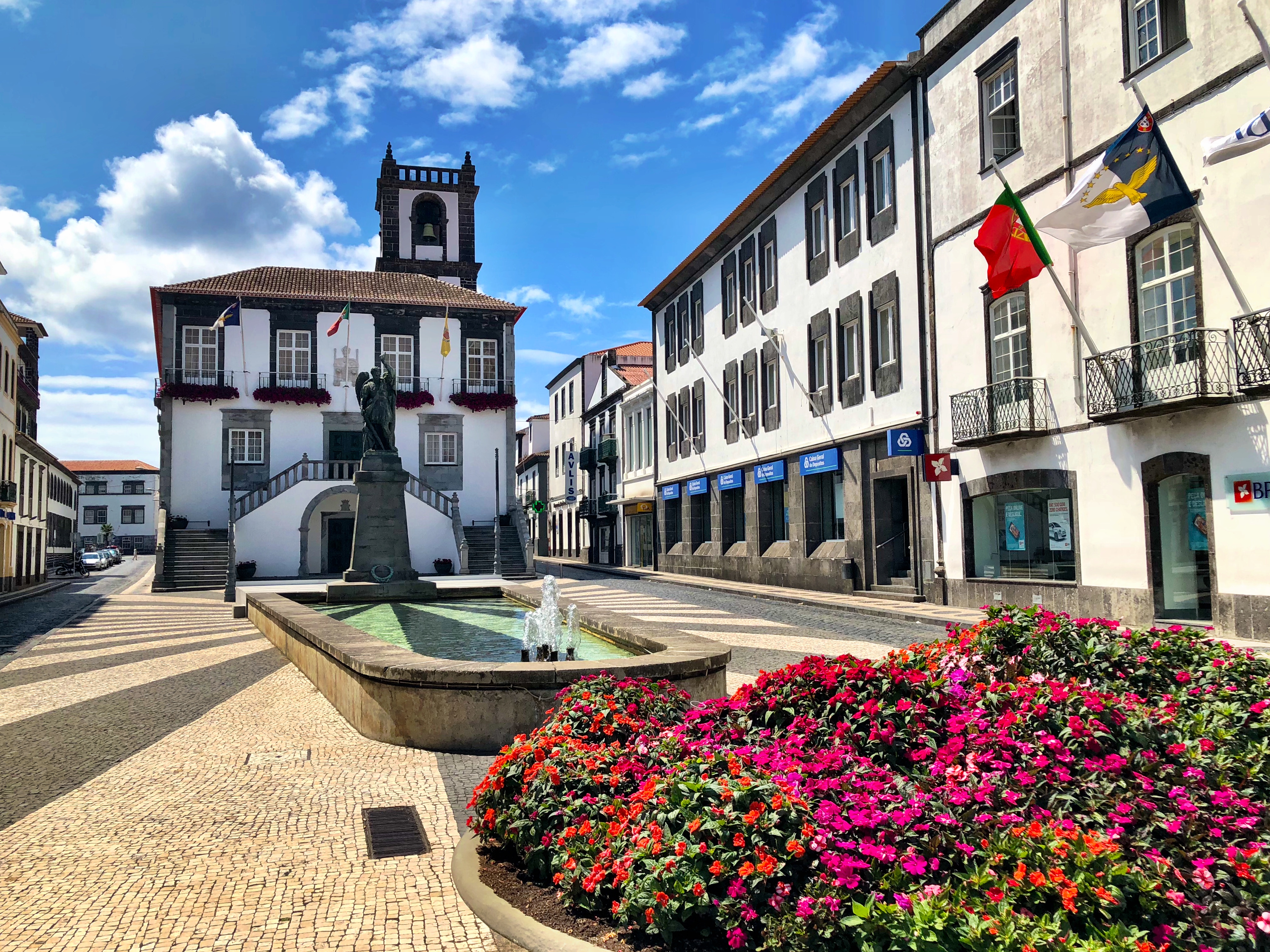 Rent a Car and Go Explore
This is the BEST way to see São Miguel Island! We rented a car for three days and divided our days into eastern side, western side, and center of the island.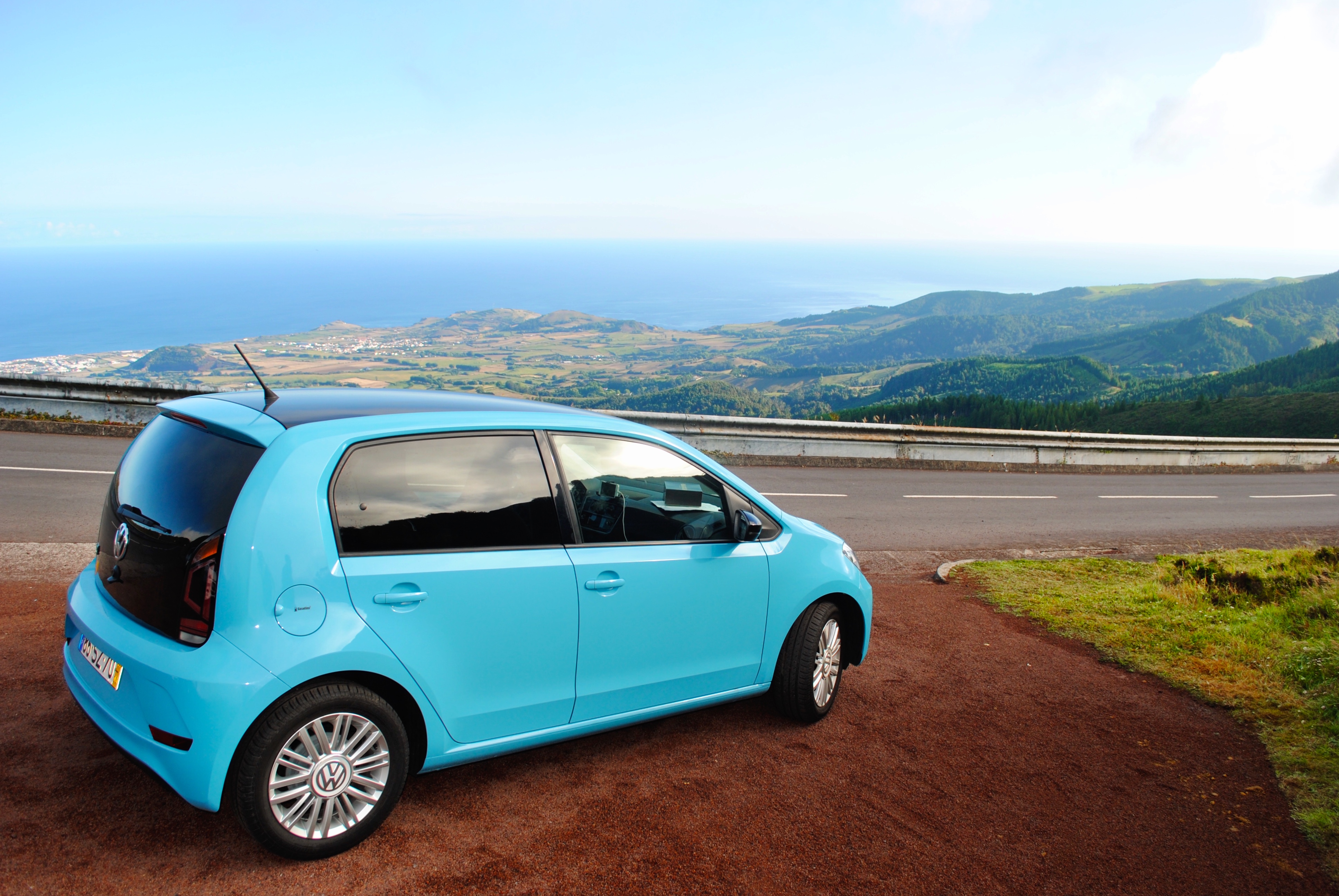 Other Things to Do in Ponta Delgada:
With limited time, we didn't get to do everything we wanted to in Ponta Delgada. Here are a few other options that we didn't get to check off our list:
Arruda Pineapple Plantation – You'll find fresh pineapple on the menu and as an ingredient in many dishes throughout São Miguel Island. Why not visit one of the pineapple plantations where they are grown to see the process firsthand?
Jardim António Borges Park – This was definitely on our list of things to do in Ponta Delgada and we ran out of time! Jardim António Borges Park is a botanical garden with trails, grottoes, ponds, and lots of exotic plants. I believe entrance is €2.
A special thanks to our friends Kelly & Harah for traveling with us to the Azores & sharing some of their photos!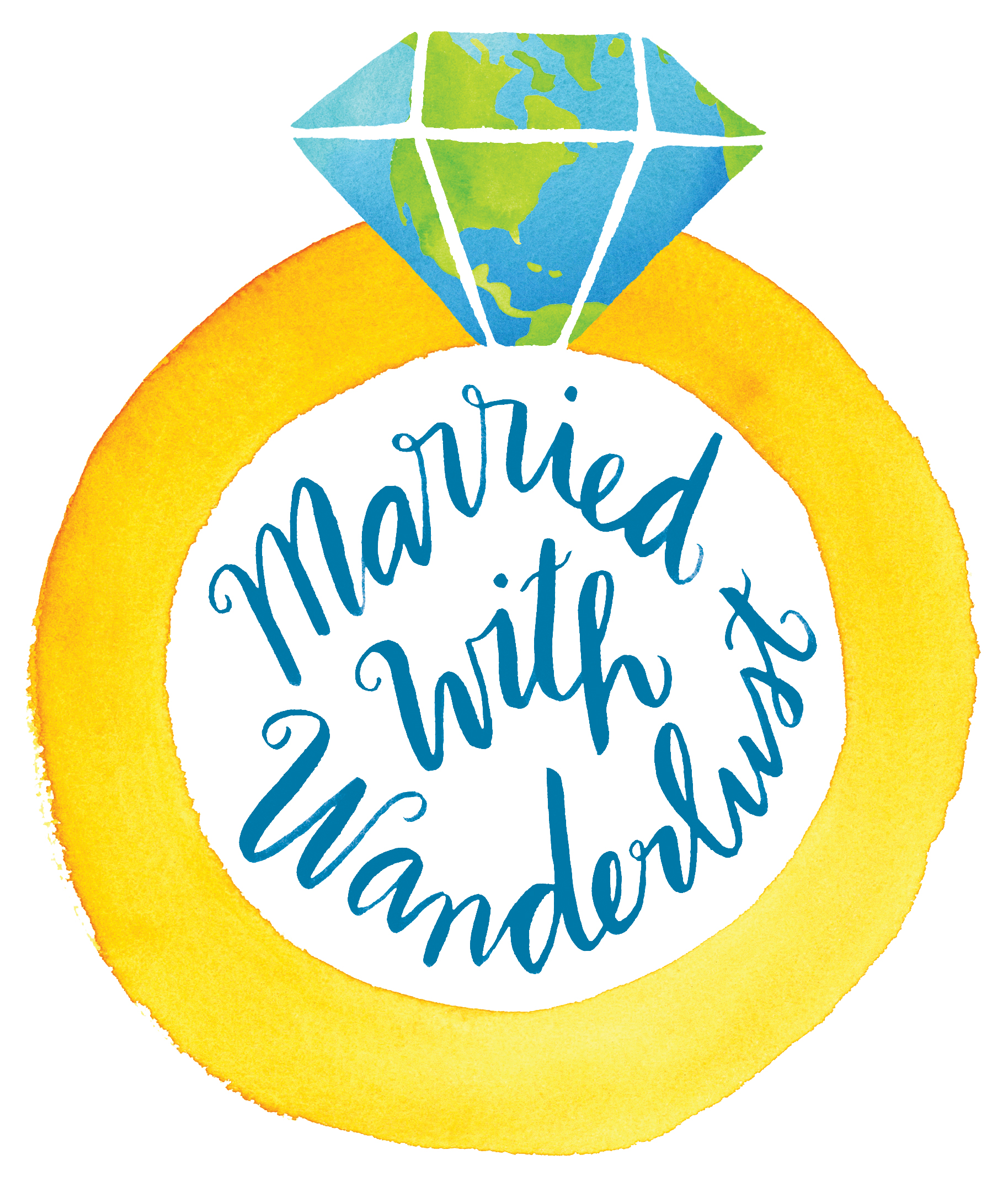 Enjoy our blog post? Pin it to share with others!