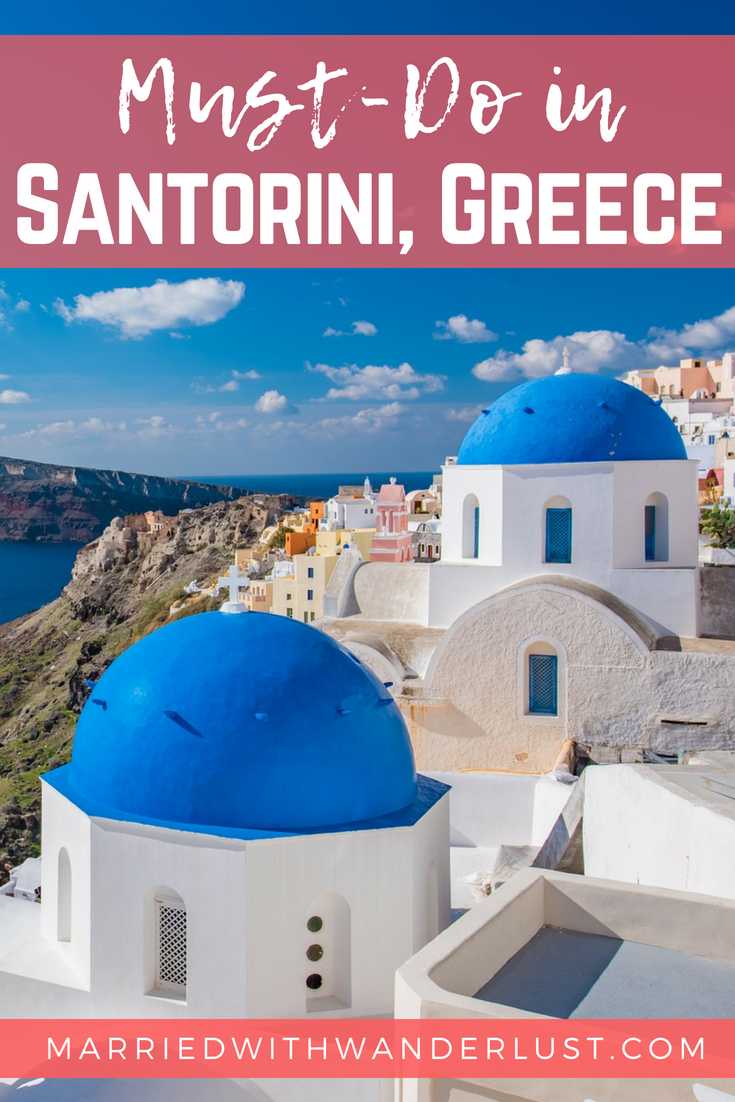 Santorini is a once-in-a-lifetime experience (unless of course you are lucky enough to return!). If you're heading to the beautiful Greek island for the first time, there are 10 things you must do in Santorini.
Must Do in Santorini:
1.) Take a sunset cruise
The sunset in Santorini is nothing short of perfect and what better way to experience it than on the water? We took a catamaran sunset cruise with Santorini Sailing, but there are many tour companies to choose from.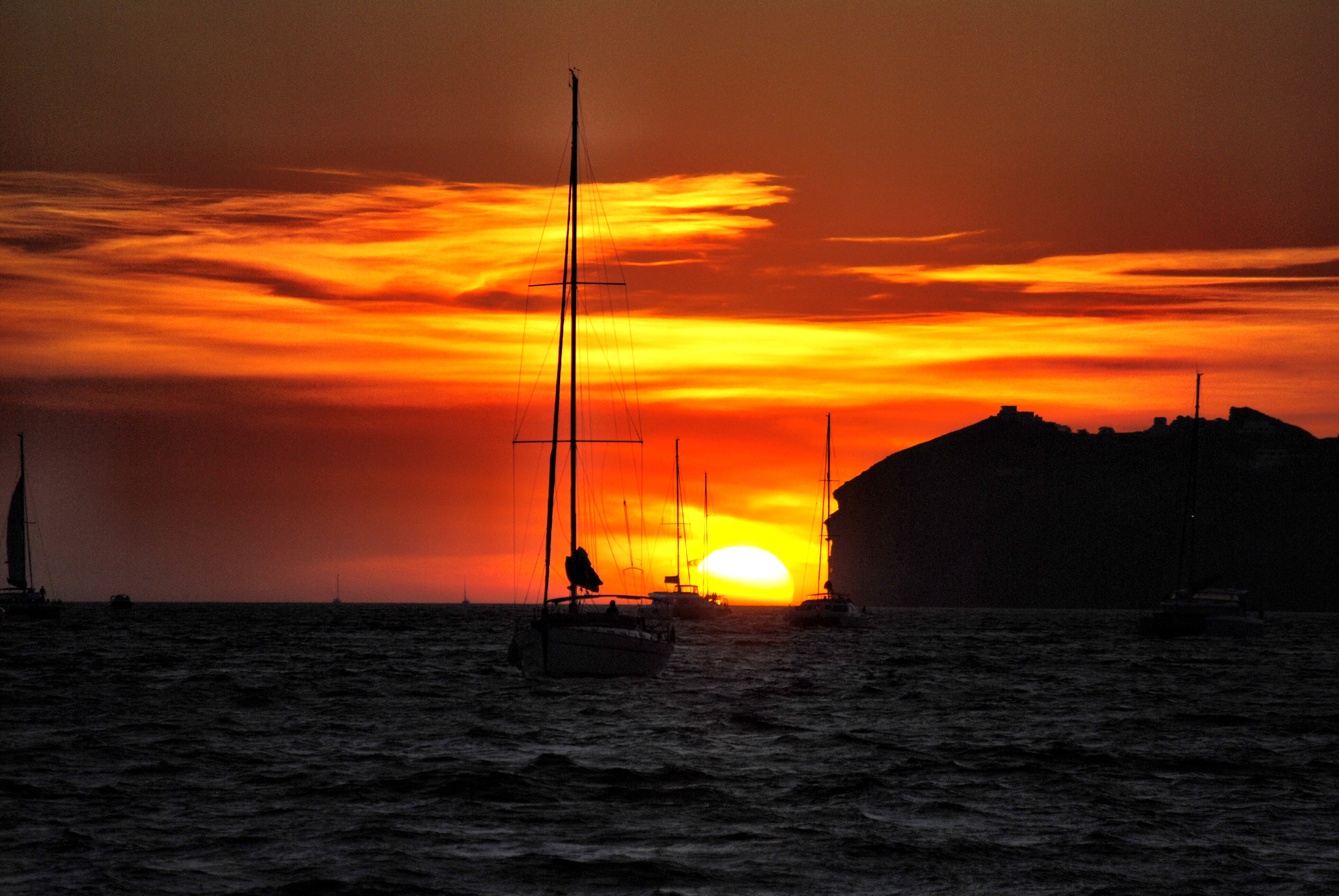 2.) Explore a vineyard
There are more than a dozen wineries on Santorini and the island's dry climate gives the wine a unique taste. You can certainly try the wines at Santorini restaurants, but the best way to experience the local wine culture is to visit one of the vineyards. We had a tour and tasting at Estate Argyros and it did not disappoint.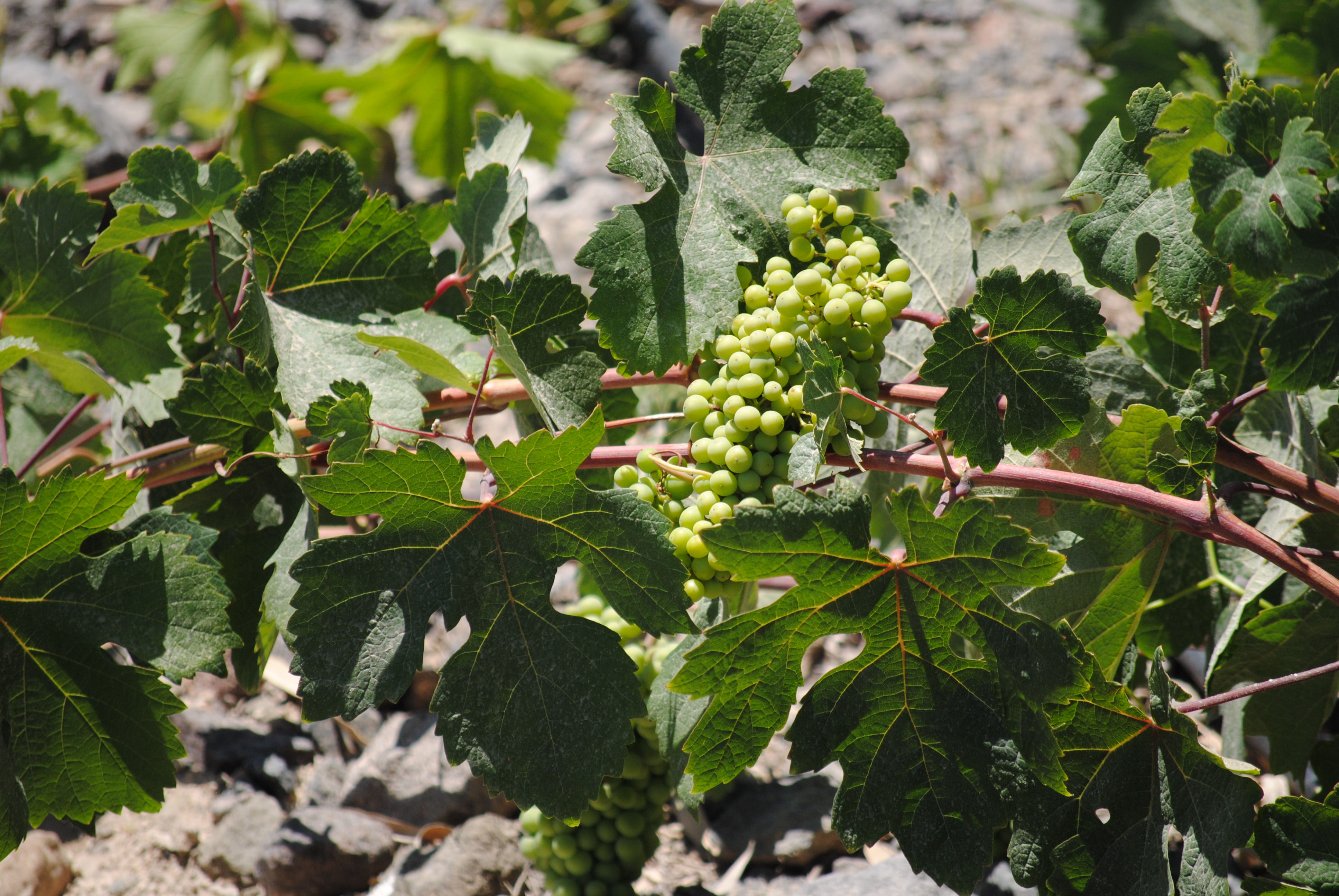 3.) Hike from Fira to Oia
You'll need to block off several hours of time on a morning for this hike, but it is well worth it. The views along the cliffs are gorgeous. Check out our post on hiking from Fira to Oia to ensure you follow the best route. This hike is seriously a must do in Santorini.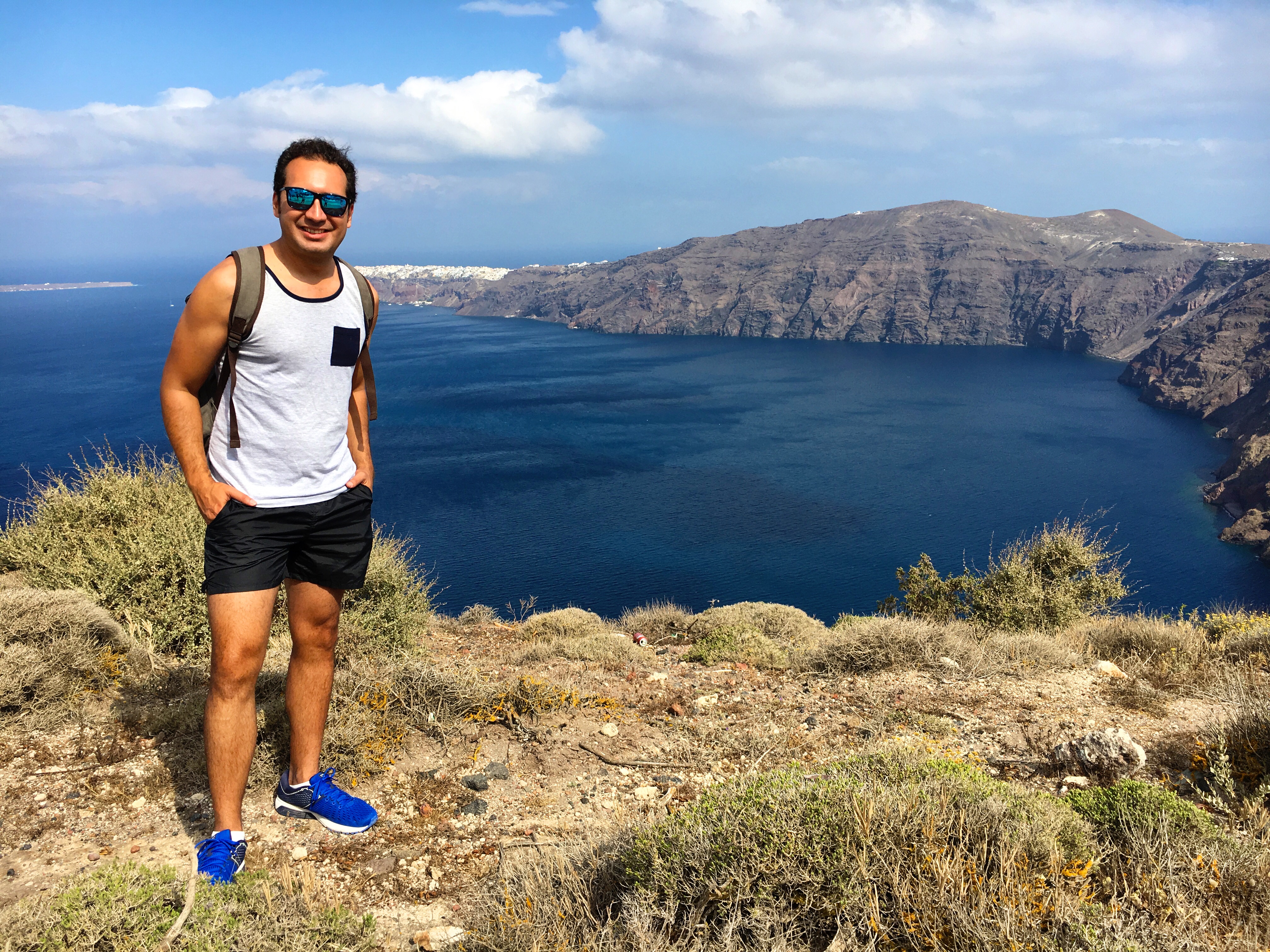 4.) Visit the beaches
Santorini has a variety of beaches so there is something for everyone. We spent our last day on the black sand of Kamari Beach. The sand gets VERY hot! There is also a red sand beach, though we were warned not to visit because of the dangers of rockslides. The White Beach is surrounded by beautiful white cliffs, but it is accessible only by boat.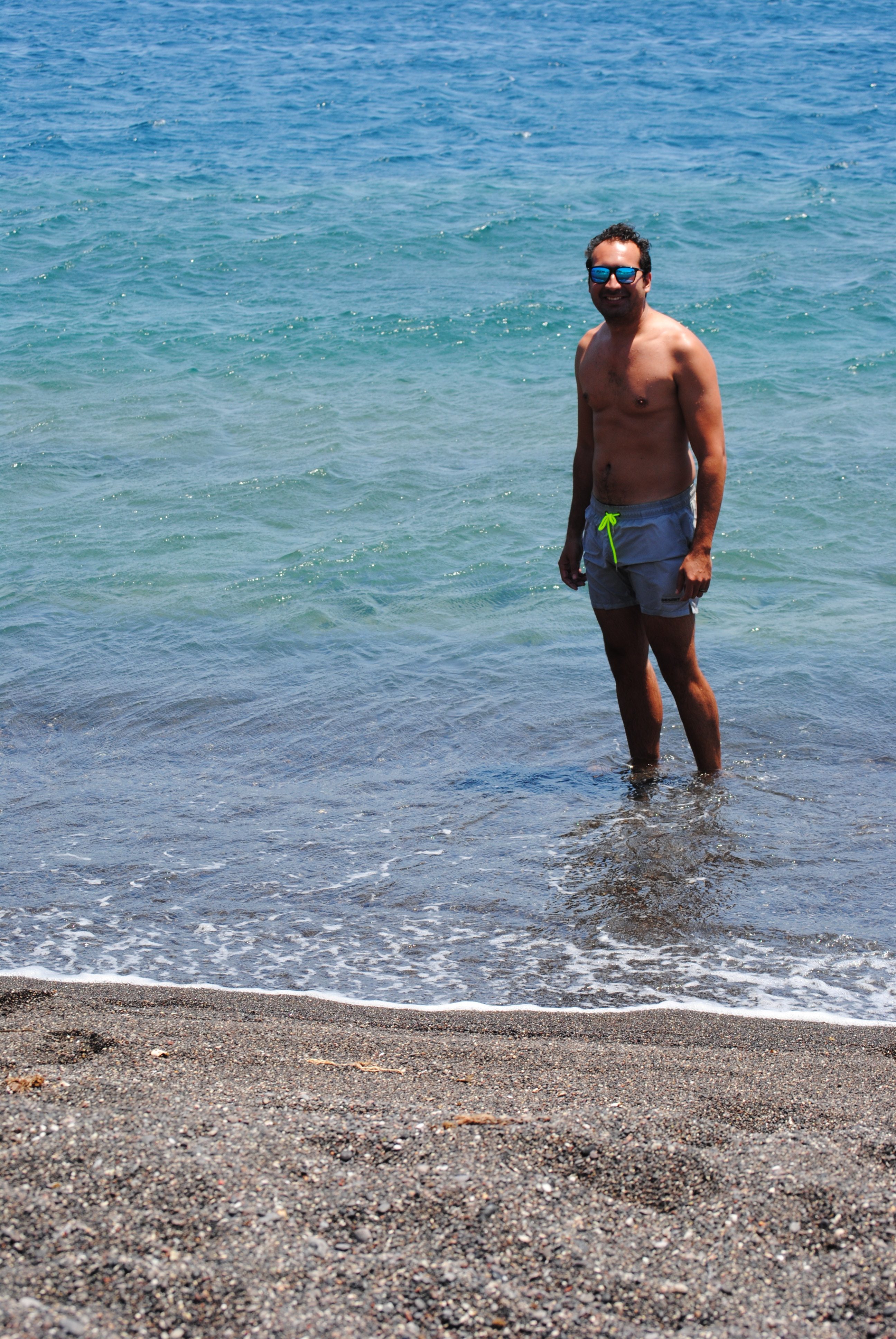 5.) Have dinner on a rooftop
We could say it a million times: Santorini's sunsets are amazing. Make sure to reserve a table at a rooftop restaurant to catch the sunset during dinner!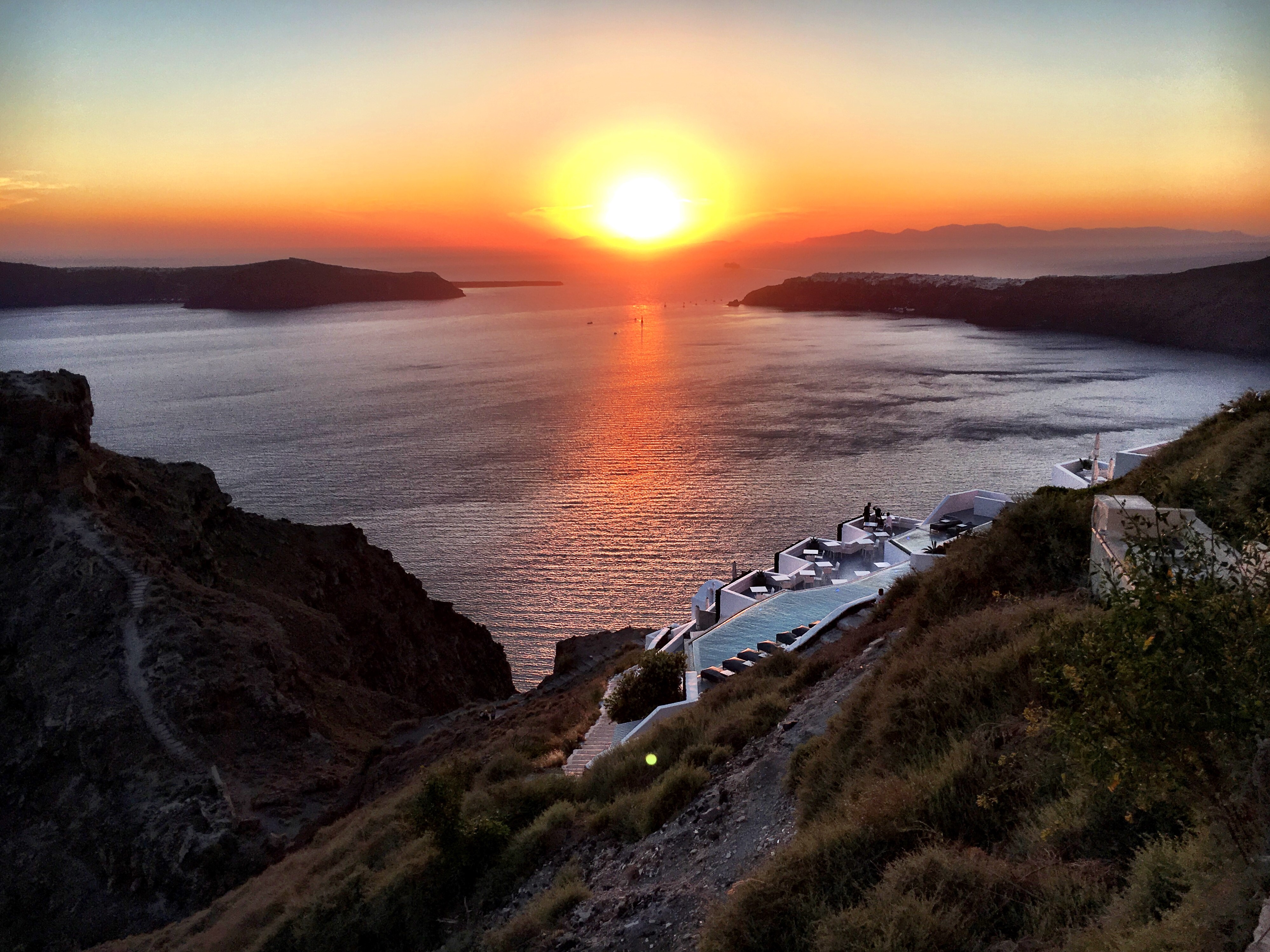 6.) Try the beer at Santorini Brewing Company
If you like craft beers, you'll want to stop by the Santorini Brewing Company for a tasting. Like what you try? You can buy their beers to-go, but you can't purchase them to drink inside the building. Our solution? You can take your beers outside onto their front steps and sip them there!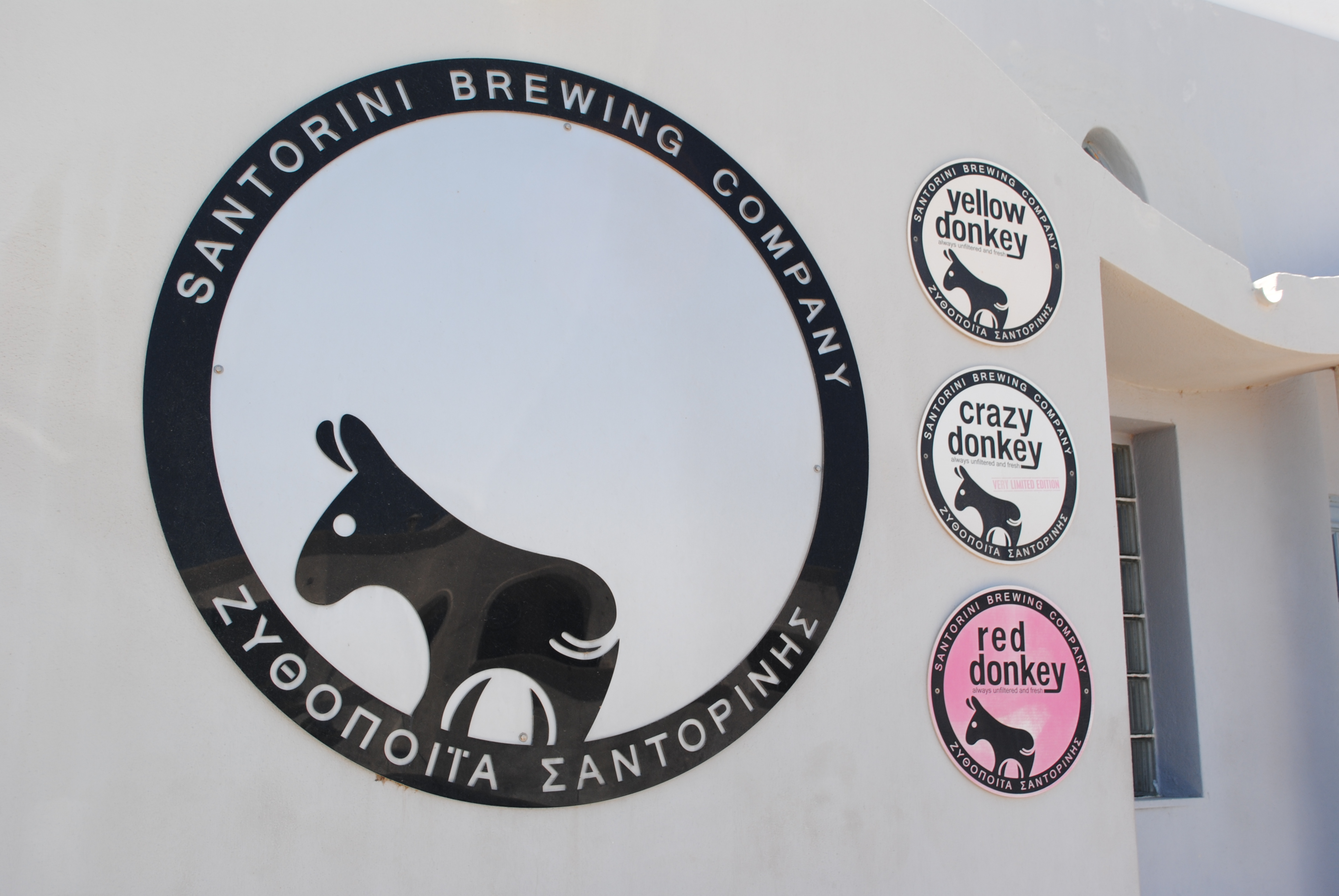 7.) Admire the view
Fira and Oia both offer stunning cliff side views. We could have spent hours just wandering the towns and snapping photos of the scenery.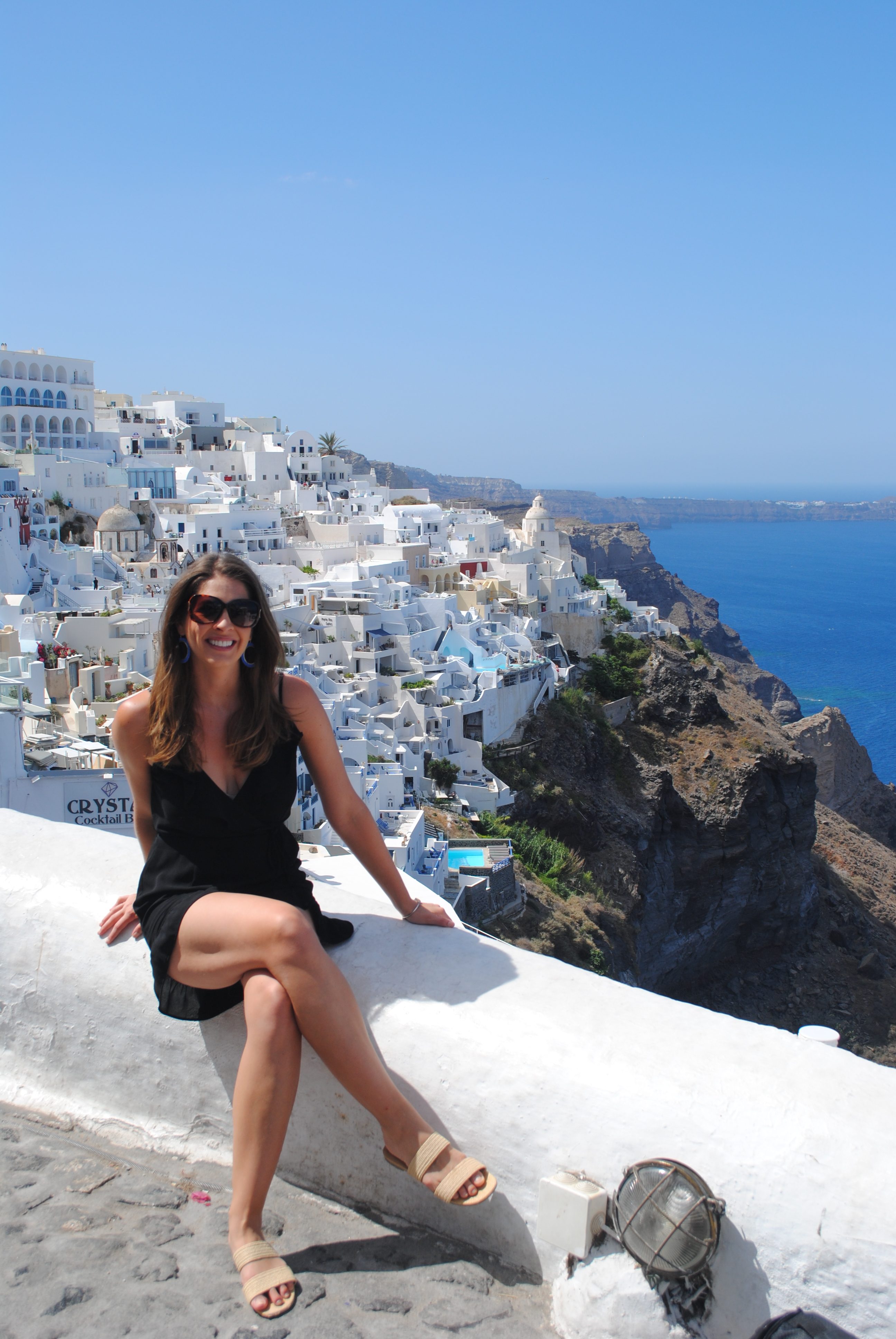 8.) Eat fresh seafood
There is SO MUCH delicious food to be eaten in Santorini. We had fish, mussels, octopus, and Our favorite restaurant was Mezzo (visit at sunset), but we also enjoyed Sunset Taverna on Amoudi Bay (despite the name, we did not visit at sunset).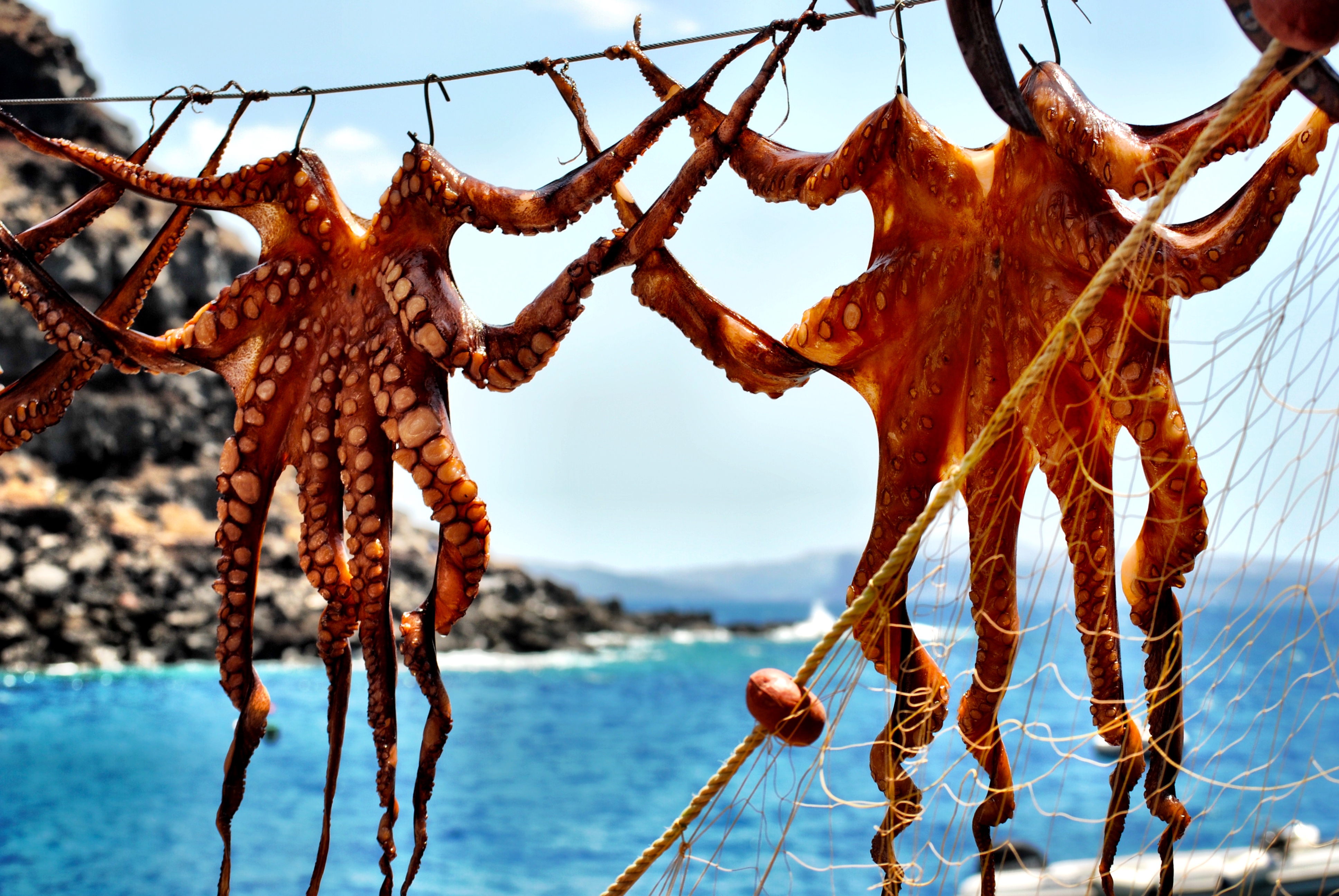 9.) Snap photos of the iconic blue dome churches
If you've seen a Santorini postcard, it probably had one of these blue dome churches on the front. Any visit to the island is not complete without snapping some photos of these iconic landmarks.
10.) Relax!
You came to Santorini for the gorgeous weather so enjoy it! You'll want to spend at least part of your trip relaxing poolside. Have money to splurge? Book one of the cliffside hotels with private pools and you'll have privacy and a view!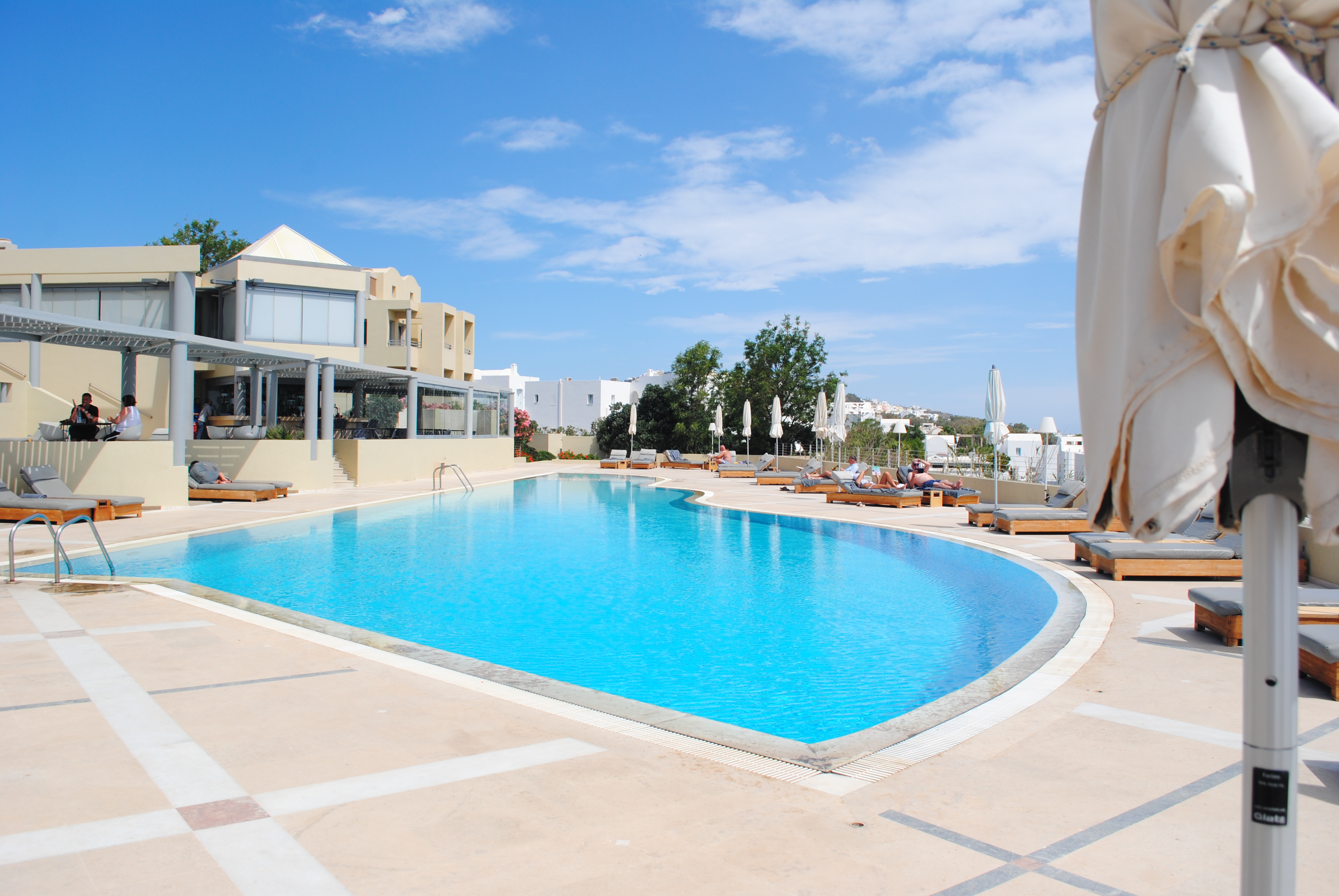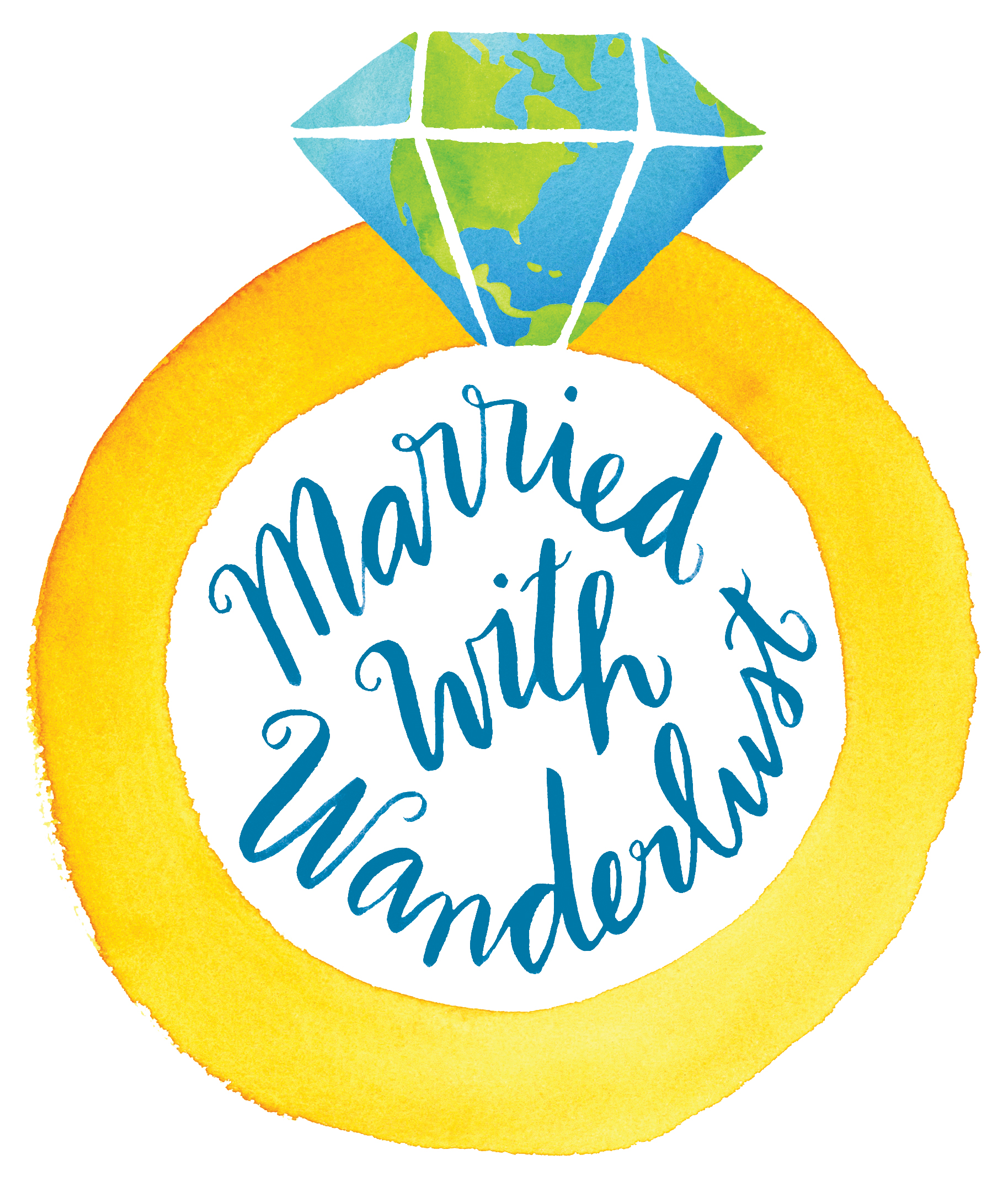 Enjoy our blog post? Pin it to share with others!