If we could sum up our 2018 travel year in review in one word it would be: friendship. This year we traveled all over the world with our friends: a 40th birthday celebration in Greece, a road trip across São Miguel Island in the Azores, a football and fúbol trip to London and so much more. This is a look back at 2018!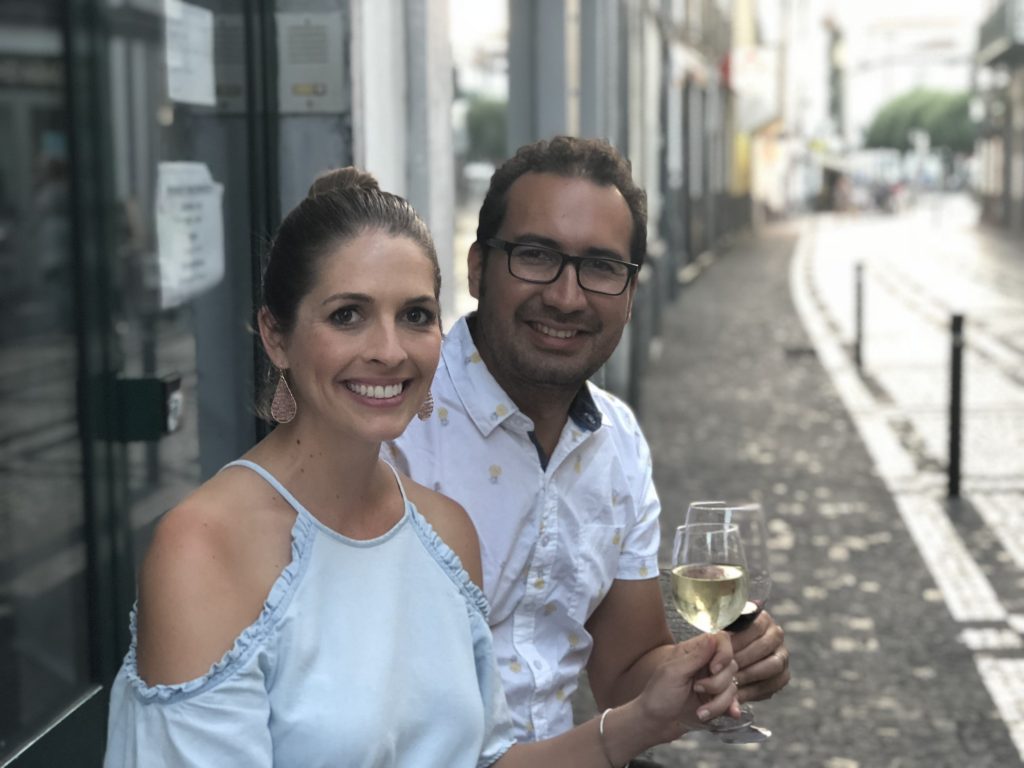 2018 Travel Year in Review
May 24-26 – Athens, Greece
We started our Greek adventure by spending three days in Athens, one of my now-favorite cities in the world! I'll be honest, neither of us was expecting to love Athens as much as we did. But from the second we exited the train station with our luggage and spotted the Acropolis towering above us in the distance, we were in love.
Our time in the city was very short, but we bought the Athens Multi-Site ticket and were able to see SO much: the Acropolis, Temple of Olympian Zeus, Ancient and Roman Agoras, and more! We also squeezed in a visit to the first Olympic stadium.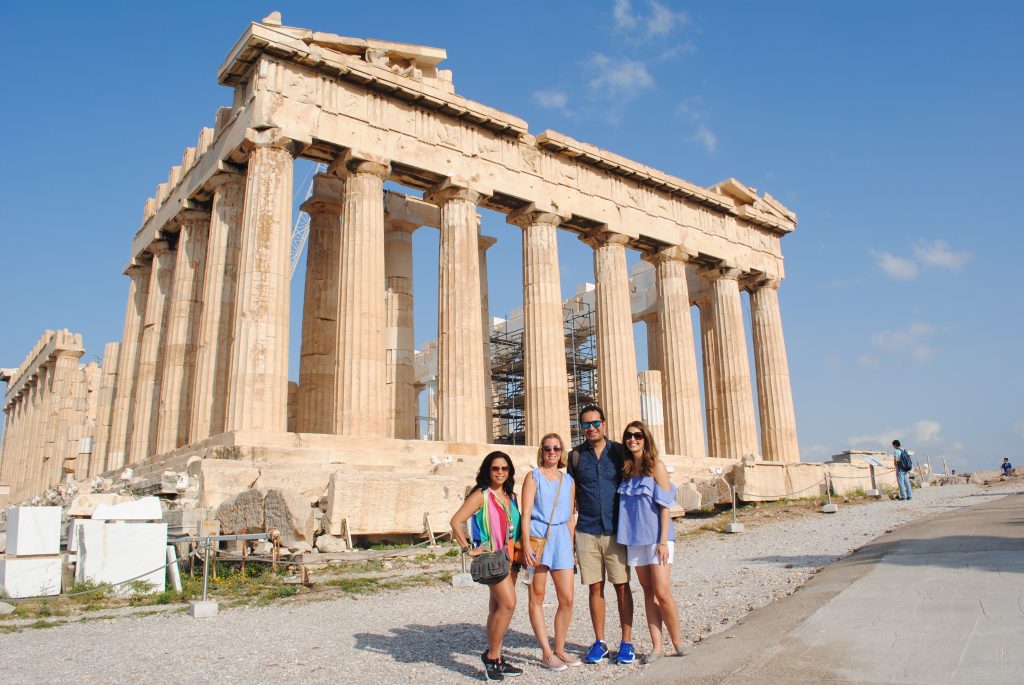 May 26-29 – Mykonos, Greece
Our next stop was Mykonos for two days of beautiful beaches, partying and exploring! Little Venice, as it's called, is gorgeous and we couldn't get enough of the blues and whites. Of course, what Mykonos is really known for is the nightlife (which really happens all day). Our favorite spot was Kalua Beach Club on Paraga Beach! We also enjoyed sipping drinks at the beachfront hotels. What's better than a cocktail in hand and toes in the sand?!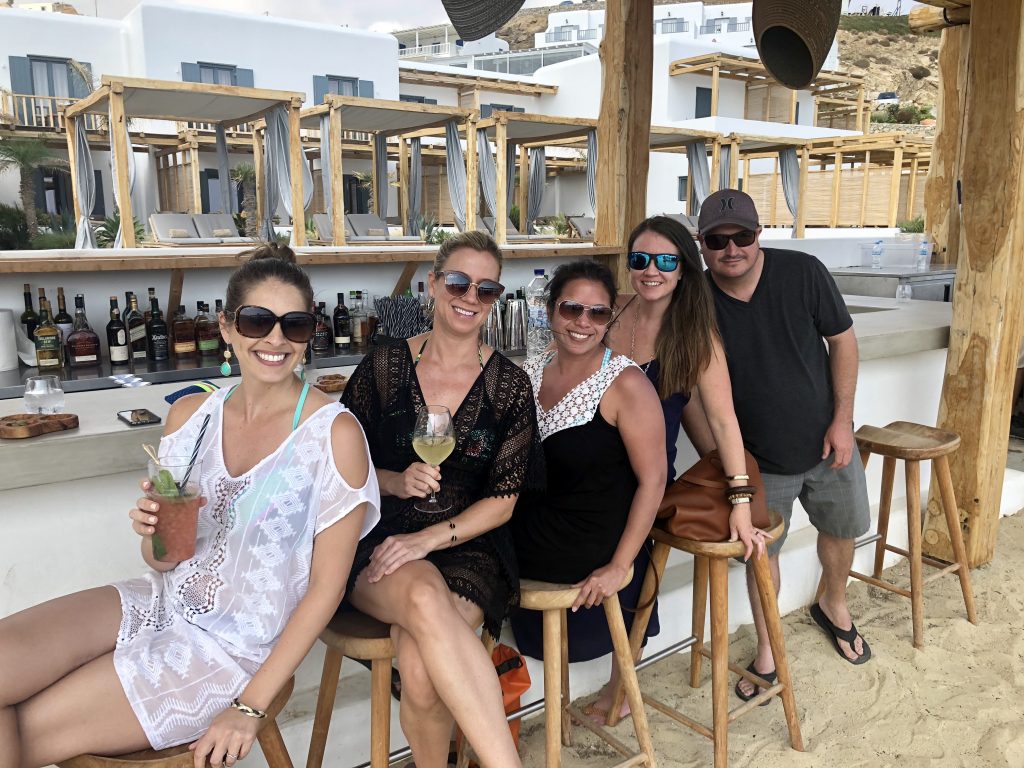 May 29-June 2 – Santorini, Greece
Santorini was one of the most beautiful places we've ever seen and it was the perfect way to end our Greek adventure! We went hiking from Fira to Oia, took a sunset boat cruise, toured a vineyard, went wine tasting at sunset, and so much more. Someday we'd like to return and splurge on one of the cliffside hotels!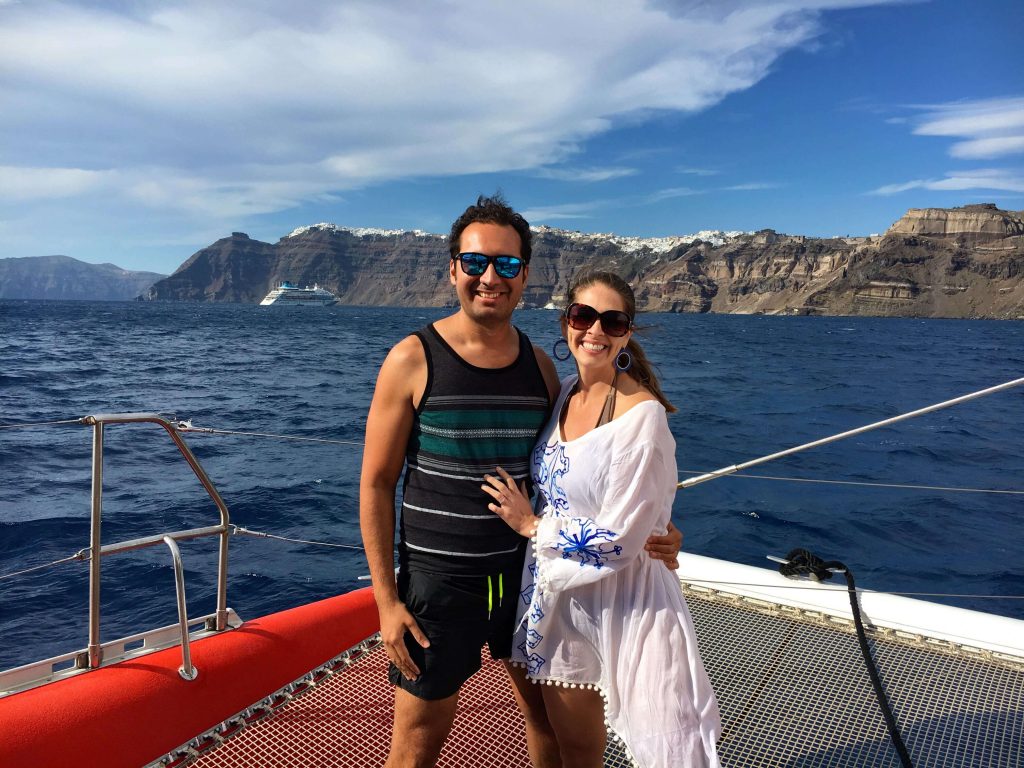 August 29-September 3 – Azores
The Azores weren't originally in our plans for the year but when we had to book after seeing an unbelievable deal on Gate 1 Travel! We traveled with our friends Kelly and Harah and stayed in the Azores for about a week. Most of that time was spent exploring the waterfalls, hot springs, and beautiful landscapes of São Miguel Island. We also flew to Terceira Island for one really full day of sightseeing.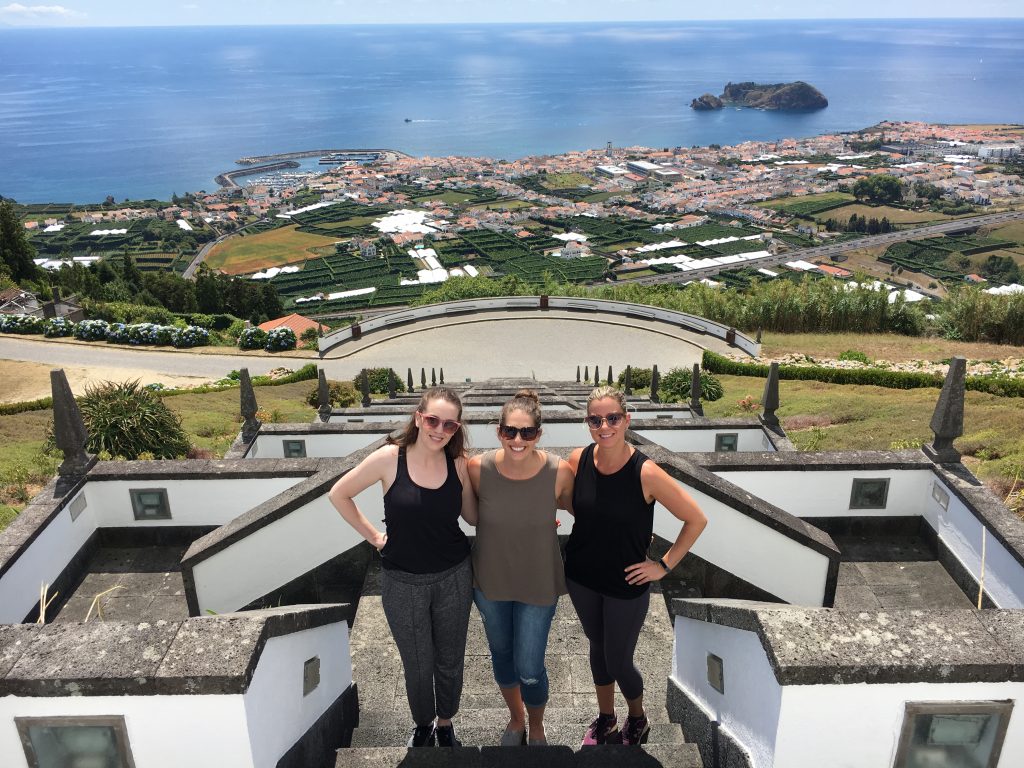 October 26-30 – London
WC is a longtime fan of the Jacksonville Jaguars and has been wanting to see one of their games in London for several years. A lot of our friends had the same idea so we all made the trip to England. It was my second time visiting the city (we also went on our honeymoon), but there is so much to see in England that this trip was completely different. We tasted our way through Borrough Market, watched a Fulham fúbol match at Craven Cottage, checked out the best Harry Potter sites, and of course, experienced the NFL in London!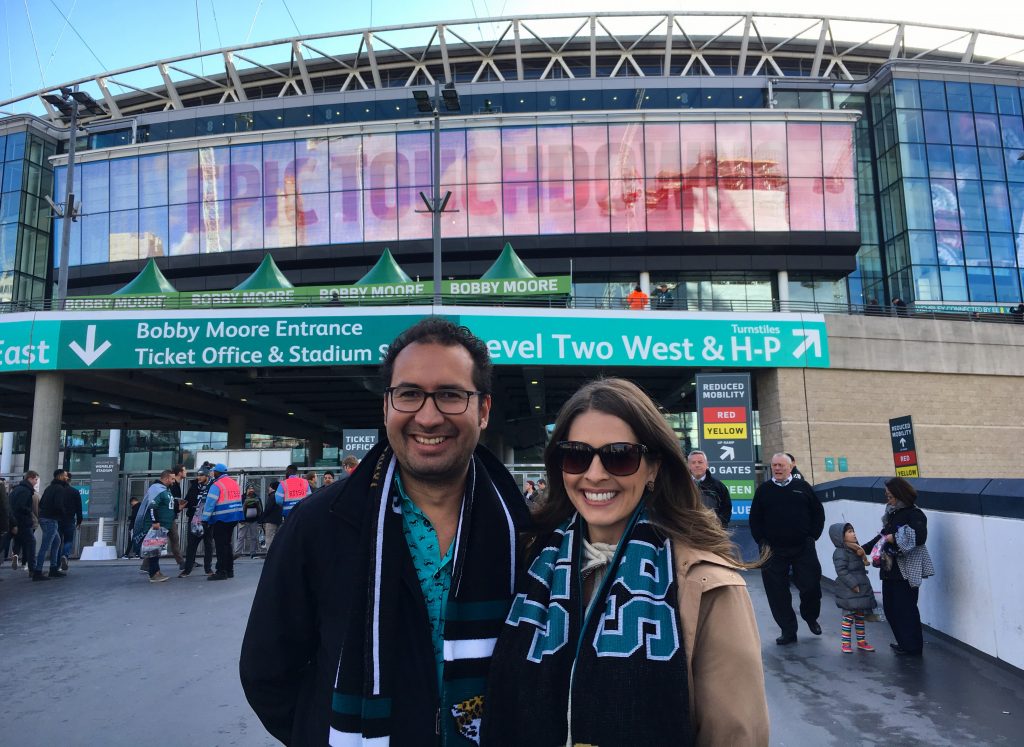 November 22-25 – Bahamas Cruise
Every once in awhile, WC's birthday falls on Thanksgiving and this was one of those years! To celebrate, we decided to take a quick cruise to the Bahamas. We spent a day in Nassau and a day at sea before and it was just the getaway we needed. Several of WC's family members also joined us on the trip to experience their first cruise! How many times do you think WC did the waterslide?!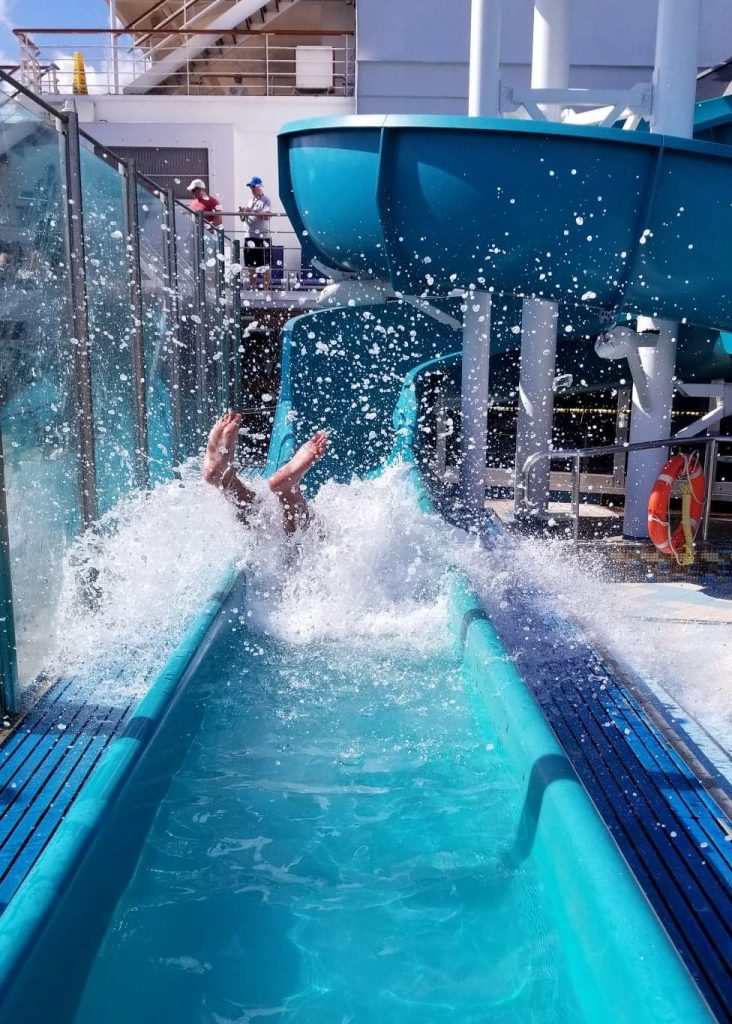 December 13-15 – Maryland
In mid-December, we packed up our SUV for a quick road trip to Maryland to see my little brother, Robbie, get married to the sweet love-of-his-life, Georgie! The wedding was a nice ceremony at the downtown Annapolis courthouse with just parents and siblings. Afterward, I convinced them to walk around downtown while I snapped some wedding photos for them.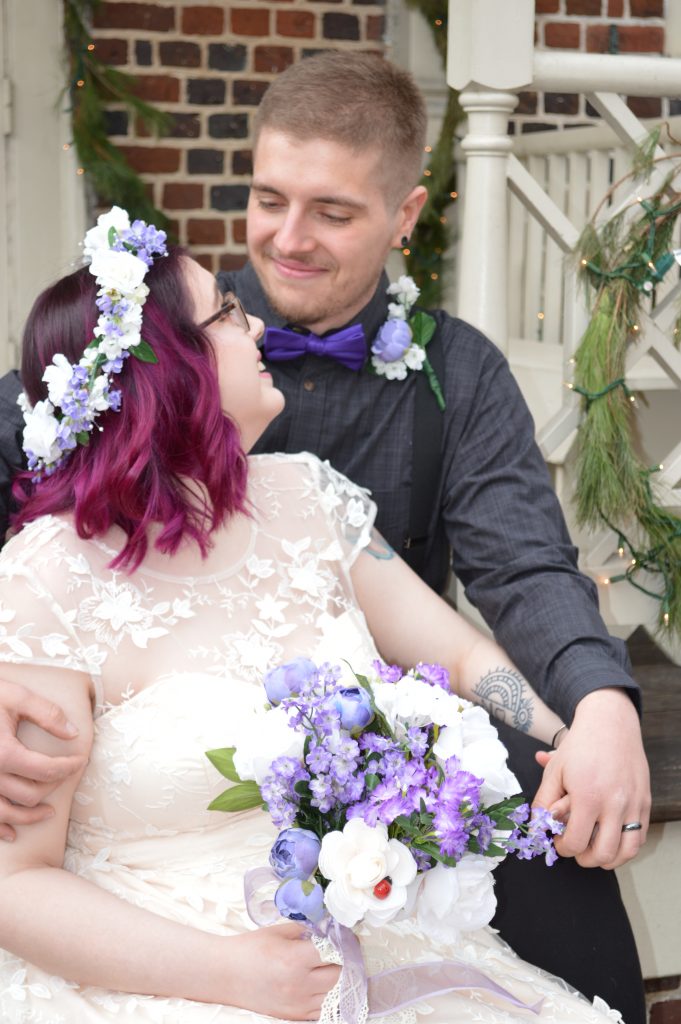 December 28-30 – Cleveland
Our last stop of the year was Cleveland, Ohio. Our dear friends, Robert and Tara, got married on the 29th and WC was honored to serve as best man! It was such a beautiful wedding and the perfect way to round out the year (despite the cold!).
2019, we're ready for you!
That sums up our travel year in review for 2018! We hope you enjoyed reading about our adventures and we can't wait to see how our 2019 travel bucket list turns out!