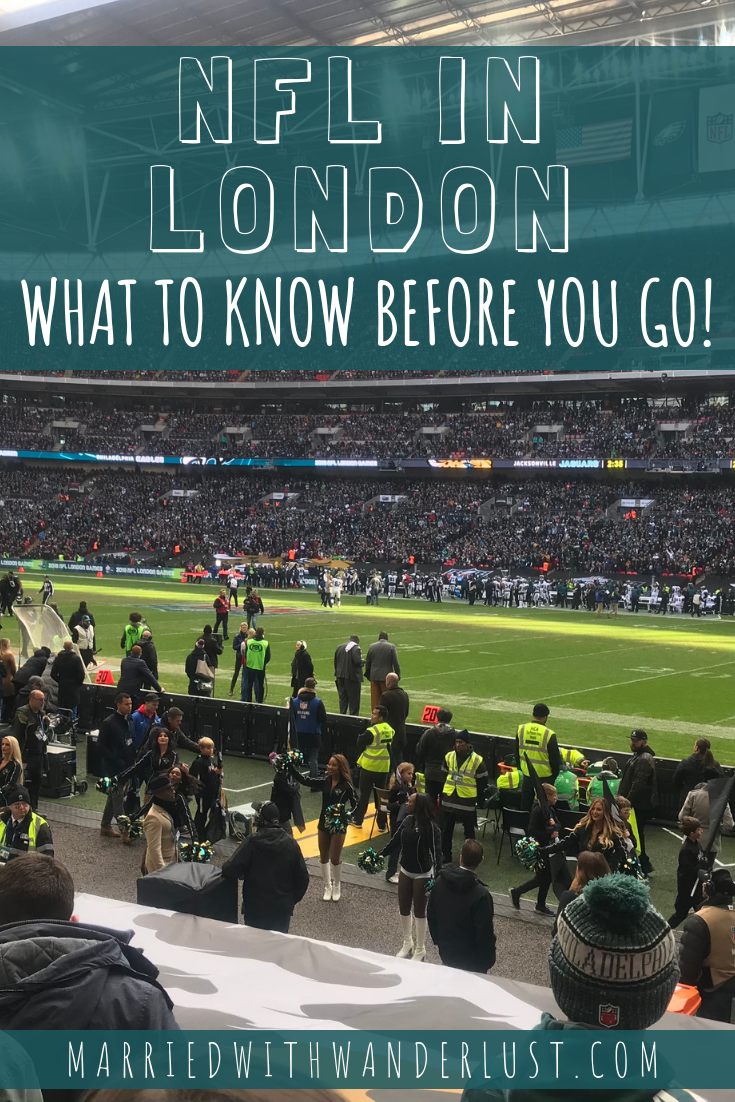 If you love American football, you'll definitely want to experience the NFL in London! We are Jacksonville Jaguars season ticket holders and have been wanting to see one of their games in London for years. We finally made it for the 2018 game against the Eagles and (despite the loss) the experience was worth the wait!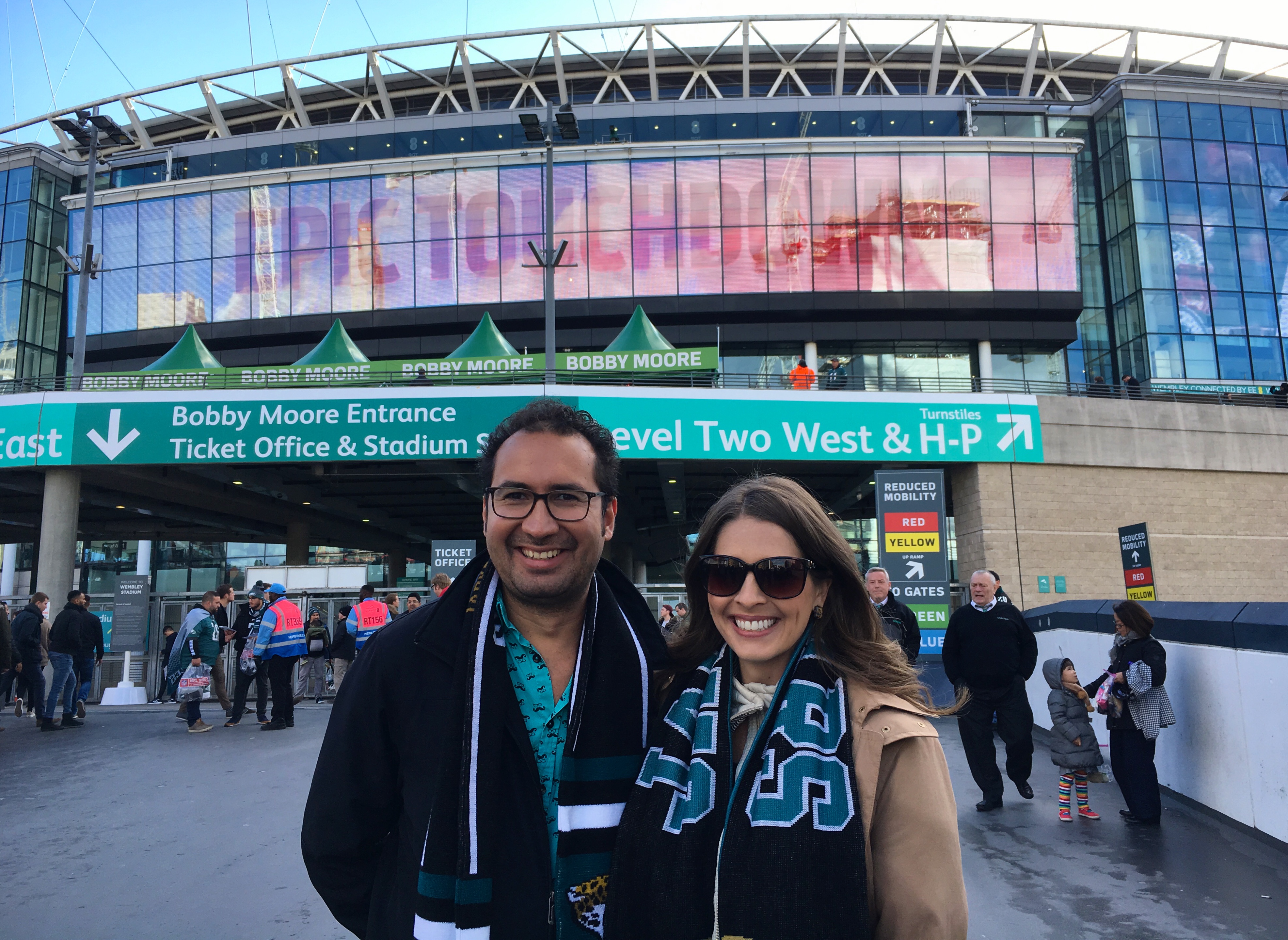 NFL in London: What You Need to Know
Tickets
Fortunately, Jaguars season ticket holders have access to Jags tickets for the NFL in London at face value. This is because the Jags are considered a home team in London and we give up one home game per year to play there. We purchased them well in advance (early summer) and received them via email about a month or so before the game.
For other fans, tickets for the game are a little trickier and more expensive. You can buy them through the UK Ticketmaster website but keep in mind they sell out fast! UK Ticketmaster also offers package deals that include pre-game food and drinks, access to a hospitality suite, lunch, halftime drinks, and more. In 2018, those packages started at £479.00 per person.
Tickets are also available through StubHub, but the prices are marked up quite a bit.
Transportation
You can get to Wembley Stadium by train or the underground. Depending on where you are coming from, you can access Wembley from the underground by the Jubilee, Metropolitan, or Bakerloo lines. By train, you can take the London Overground or Chiltern lines. We used the Jubilee line and it had more stops than some of the others but was less crowded. The crowds will probably vary depending on how early you head to the stadium.
Bus lines 83, 92 and 182 also go to Wembley, but they are not recommended to use on game day because of congestion. Learn more about getting to the stadium on the official website.
Game Day
It doesn't matter what team is playing on game day, you will see ALL the NFL teams represented at Wembley on game day!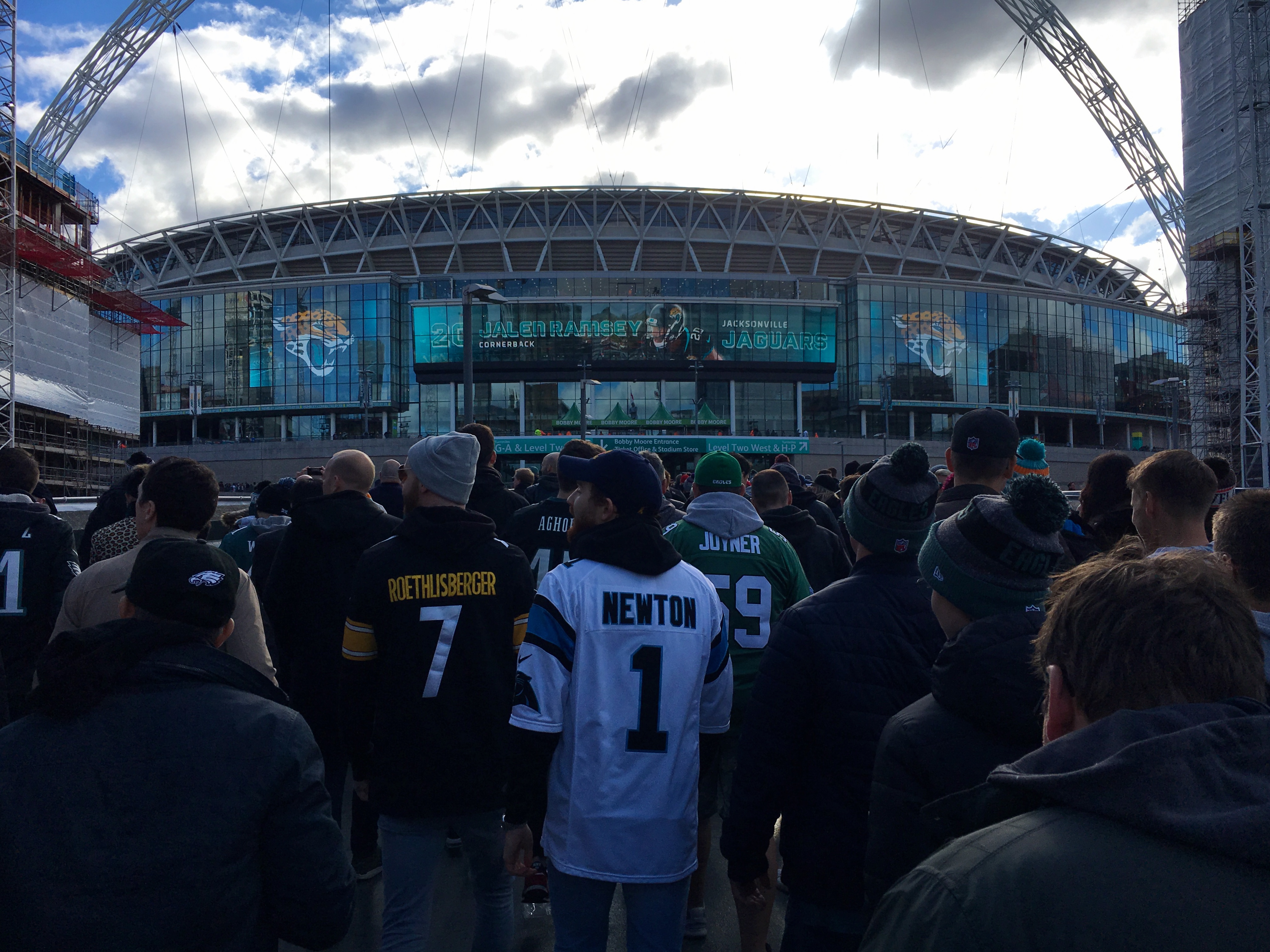 The walk from the underground station to the stadium was pretty crowded, but the crowd thinned out a lot once you got close. The actual lines to get into the stadium were pretty short and we were excited to get inside – can't you tell?!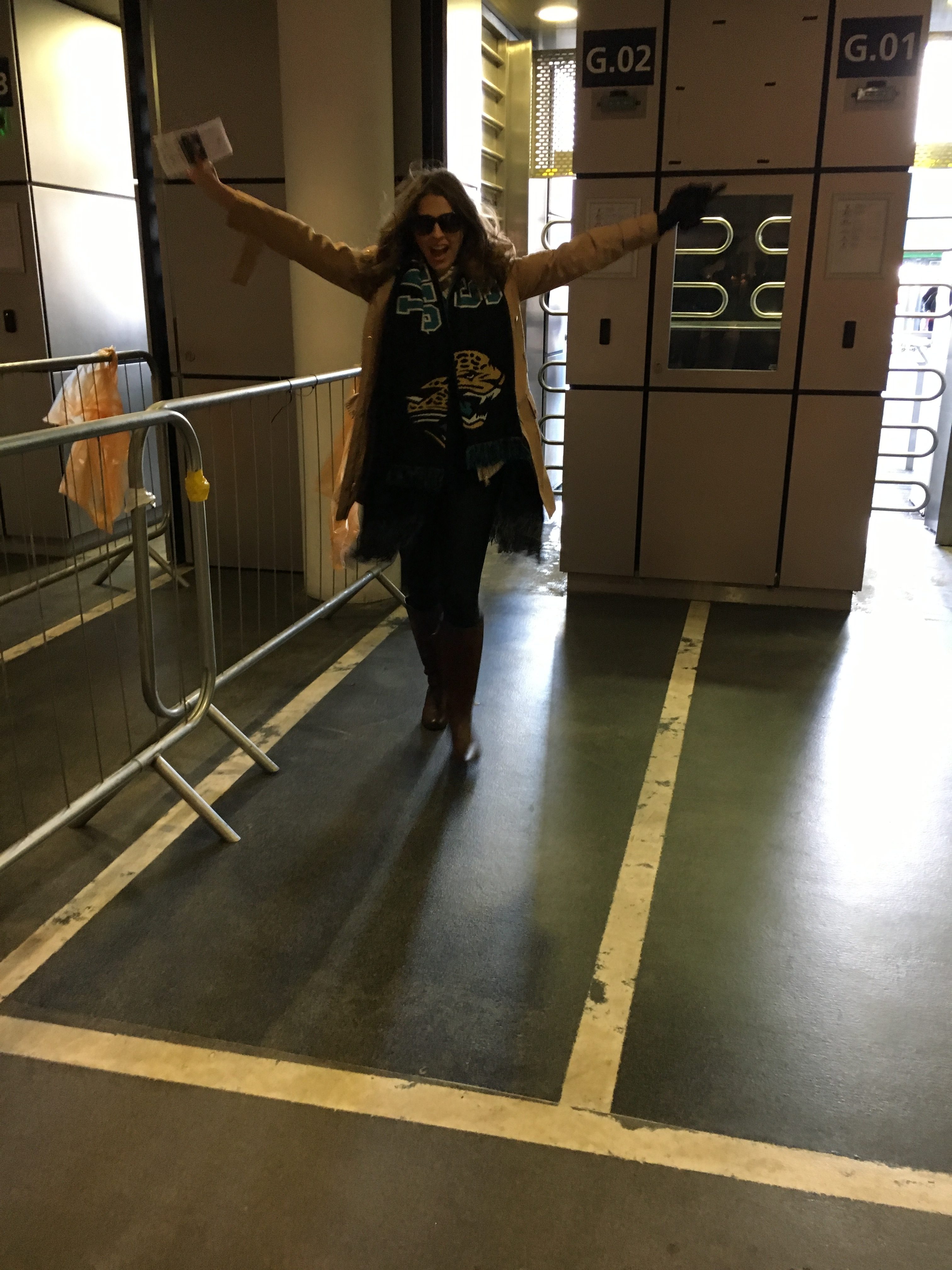 Our seats were in the 100 level and offered a great view. We had friends in the upper deck and they said the view was decent there, too.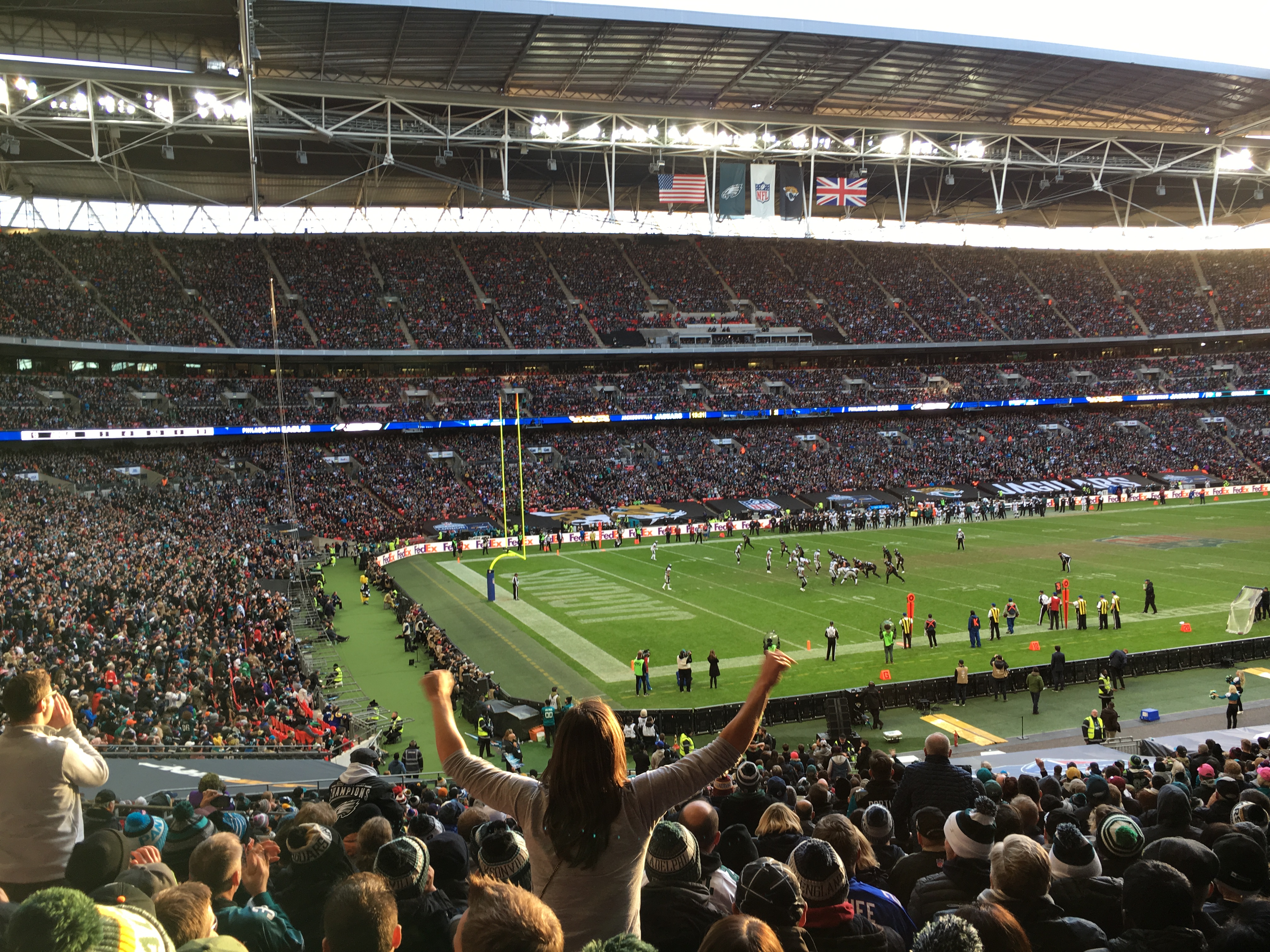 If you plan to eat inside the stadium, there aren't quite as many options as U.S. stadiums. In our area, there was just hamburgers and hot dogs… but these hot dogs were awesome. Macaroni and cheese and pulled pork as toppings = yum!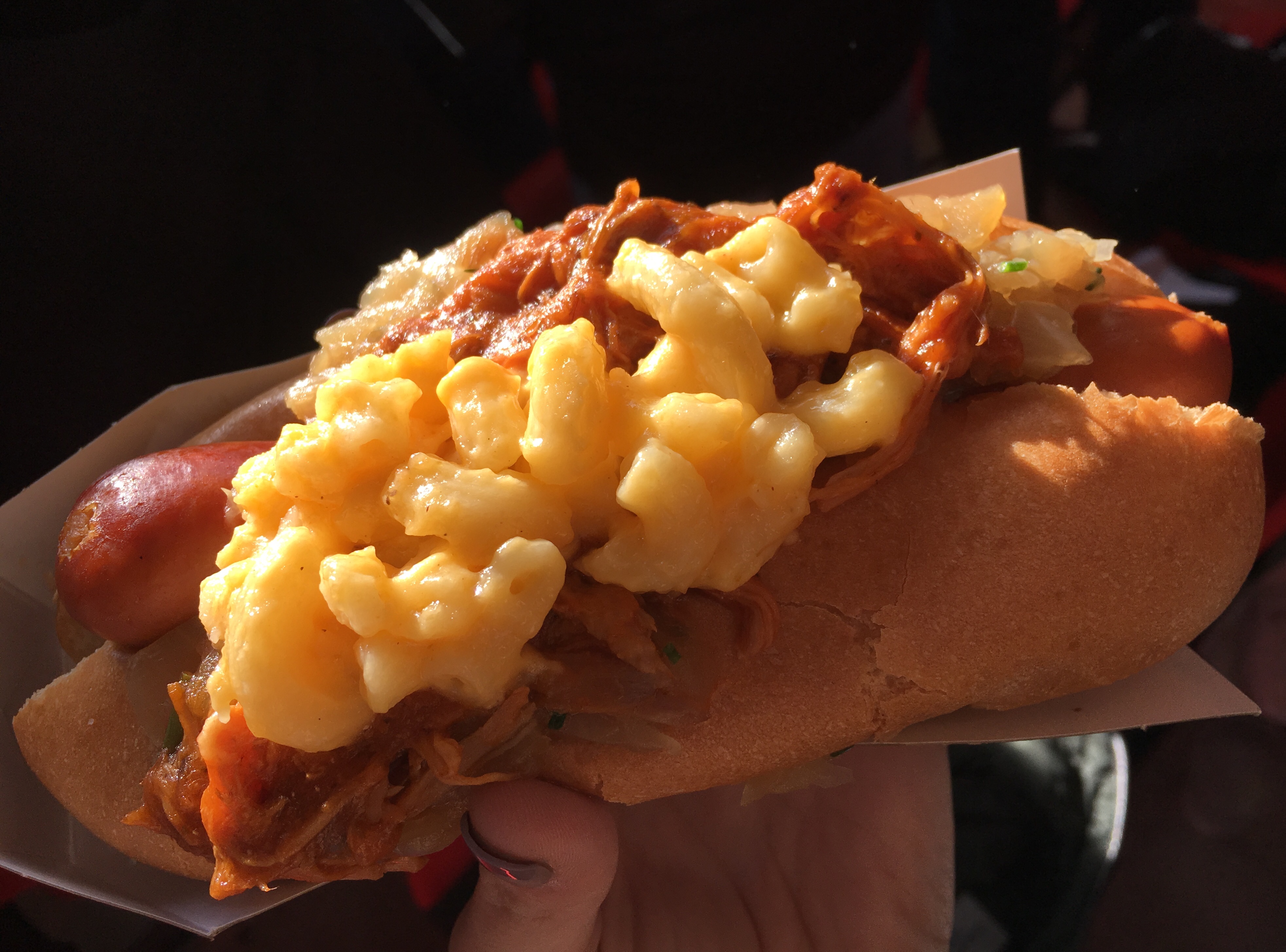 There were a lot of drink options in our area including beer, wine and mixed drinks. Prices were pretty reasonable and on par with what we're used to in the U.S. We especially liked the Rhubarb Gin & Tonics! If it's a cold day, you could also warm up with a hot chocolate and Bailey's… 17% ABV and only £5!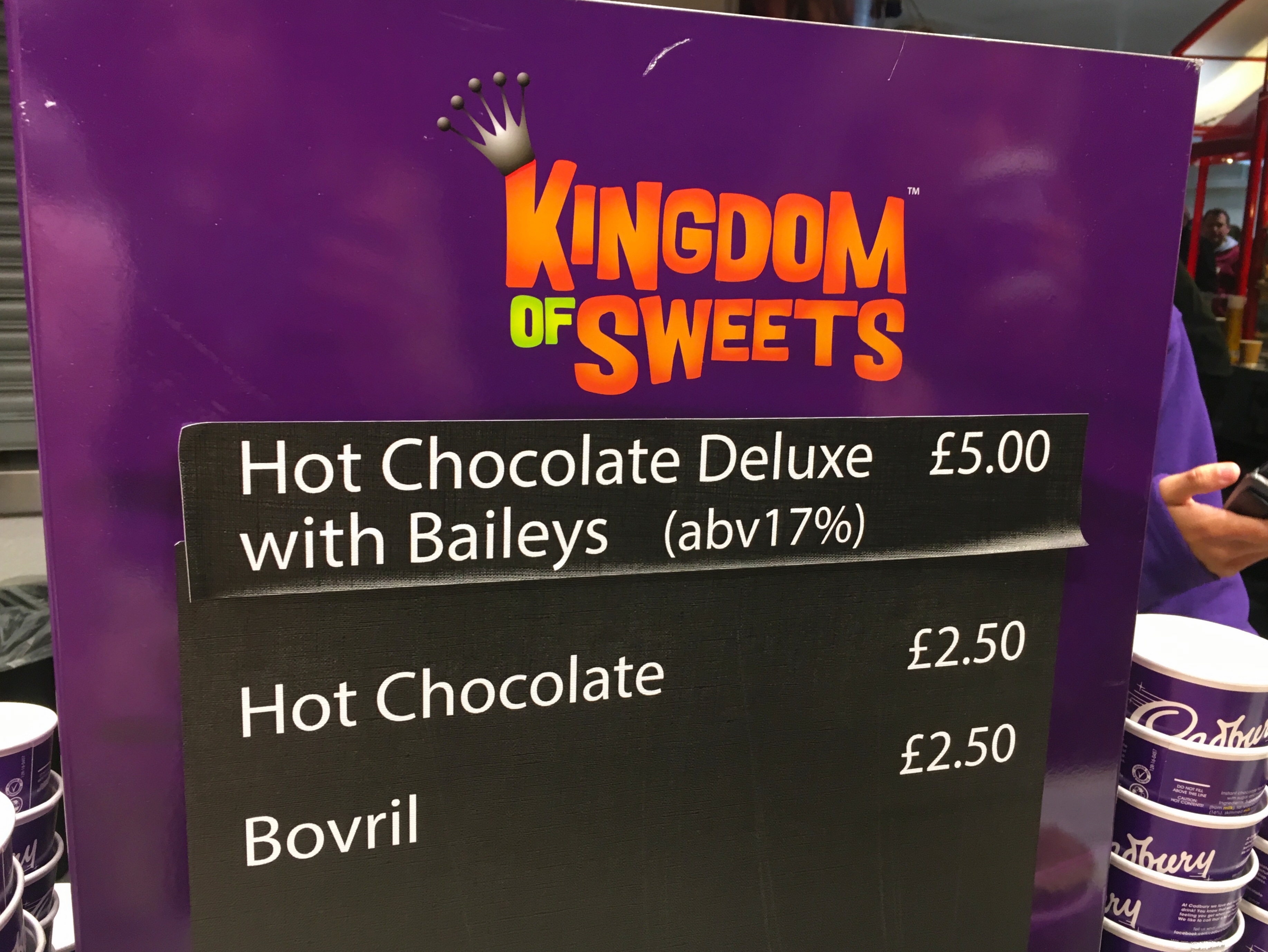 After the game, the lines will be really long for the underground and train. You might as well find something to do in the meantime – like watching the Jaguars D-Line band!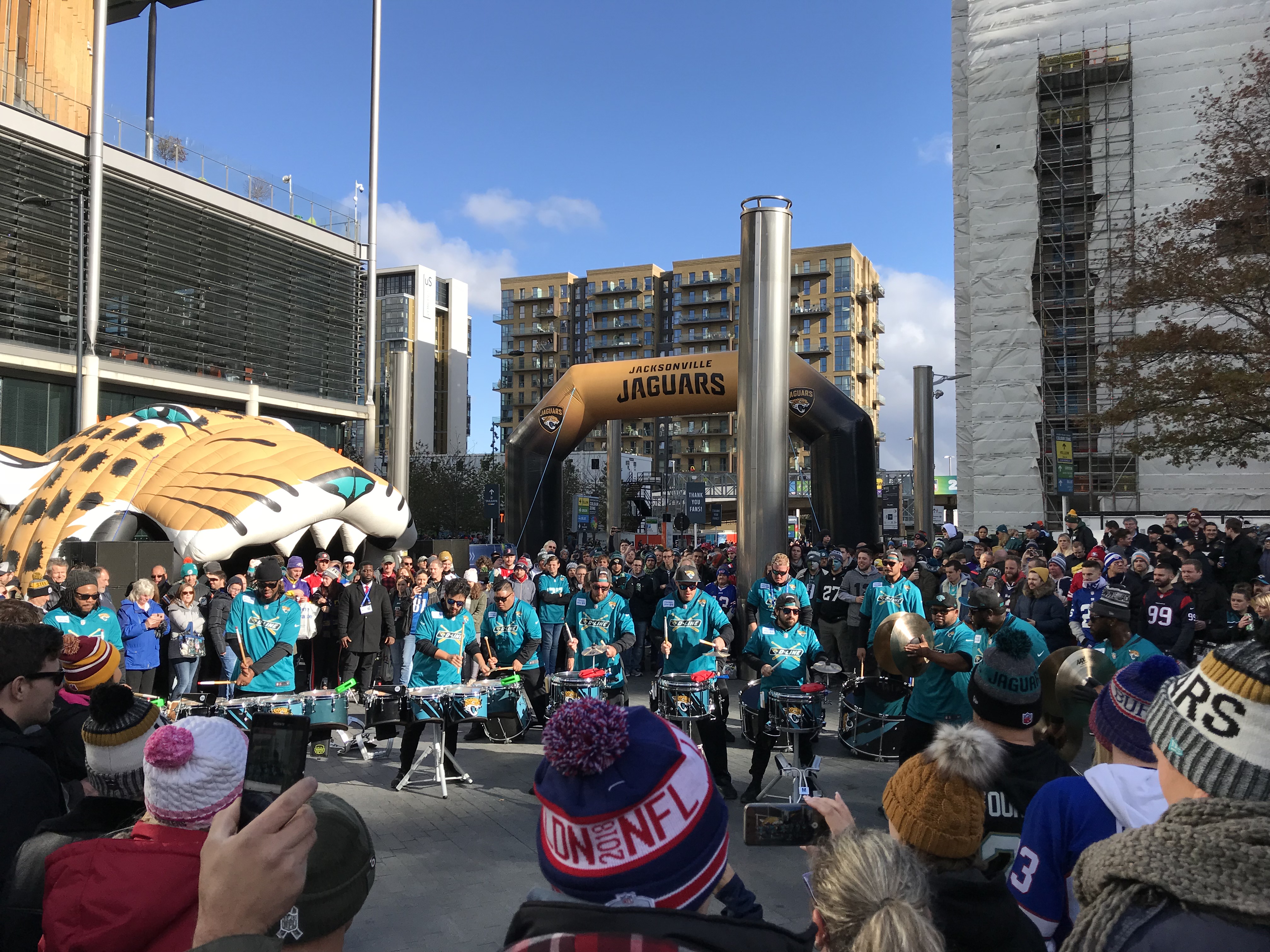 Yes, this was the post-game line for the Wembley Park station… fortunately, it moved fairly quickly.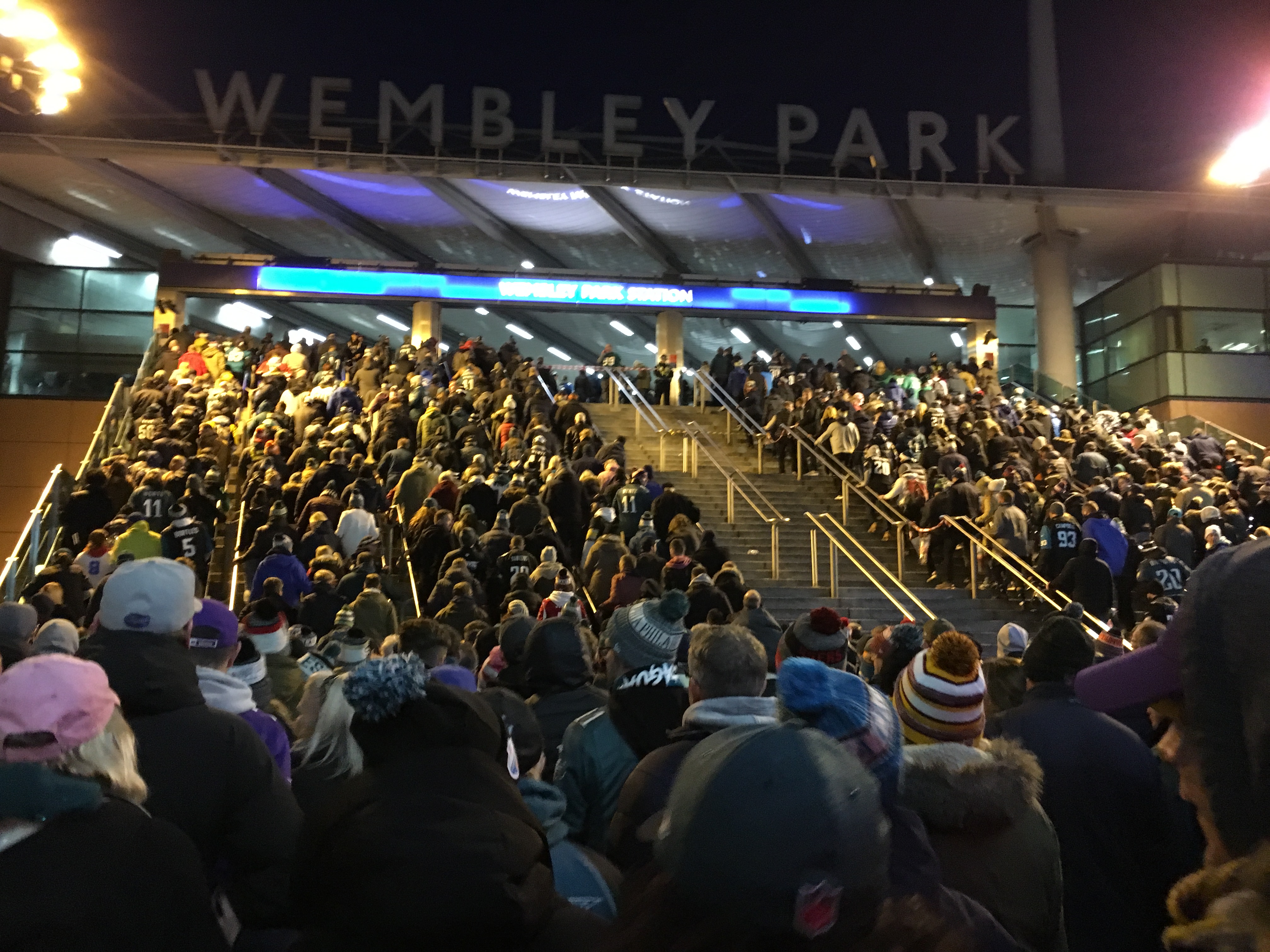 Other Tips
There are no portable toilets or public restrooms outside Wembley! If you plan to drink before heading in (lots of people had beer outside the stadium), be prepared that you'll need to wait until you're inside.
Cell phone service was pretty spotty outside the stadium. Keep this in mind if you need to access your ticket with your phone.
If you're hoping to buy official NFL in London merchandise, the lines are very long and the stock is limited. We weren't able to get anything.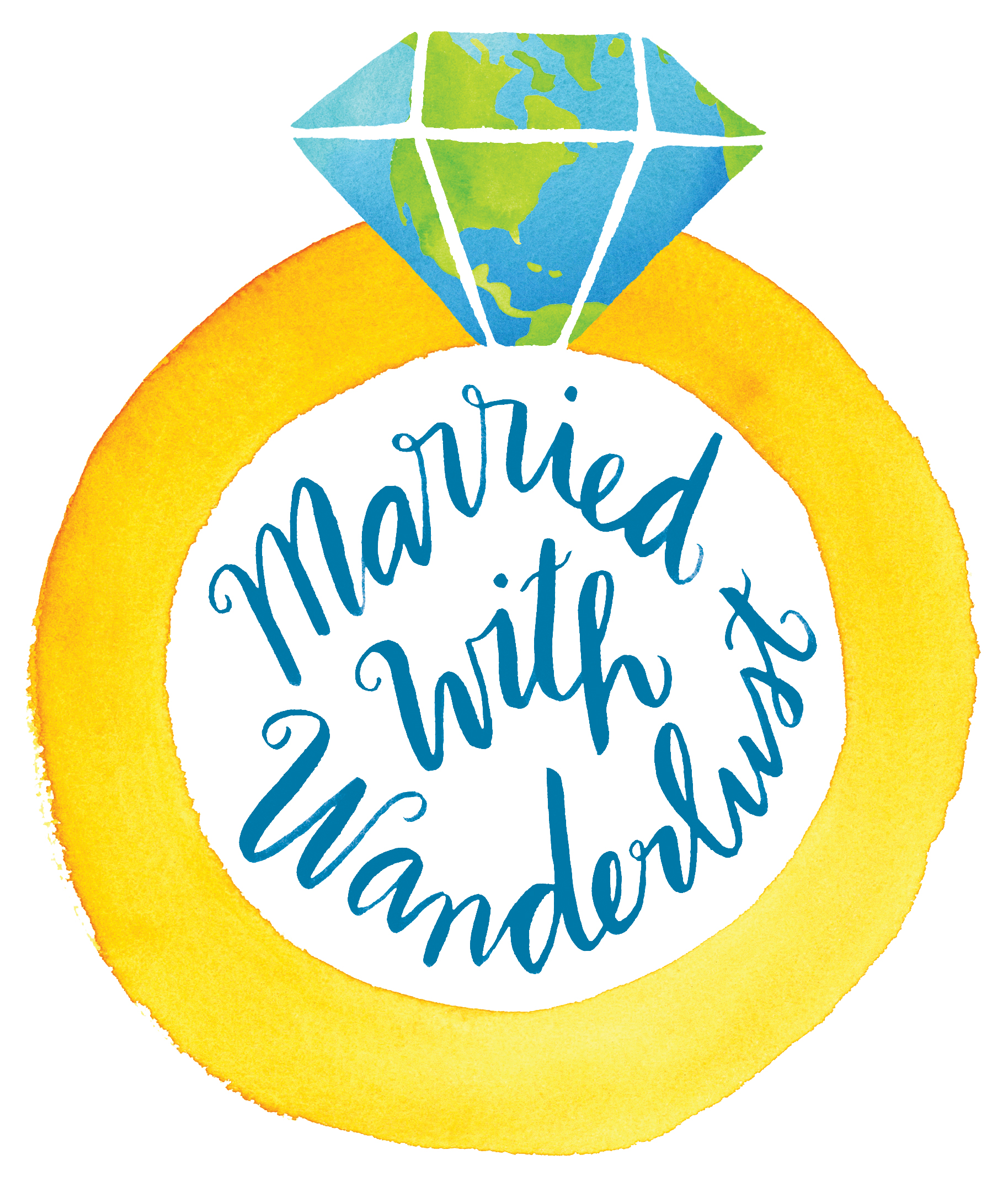 Enjoy our blog post? Pin it to share with others!