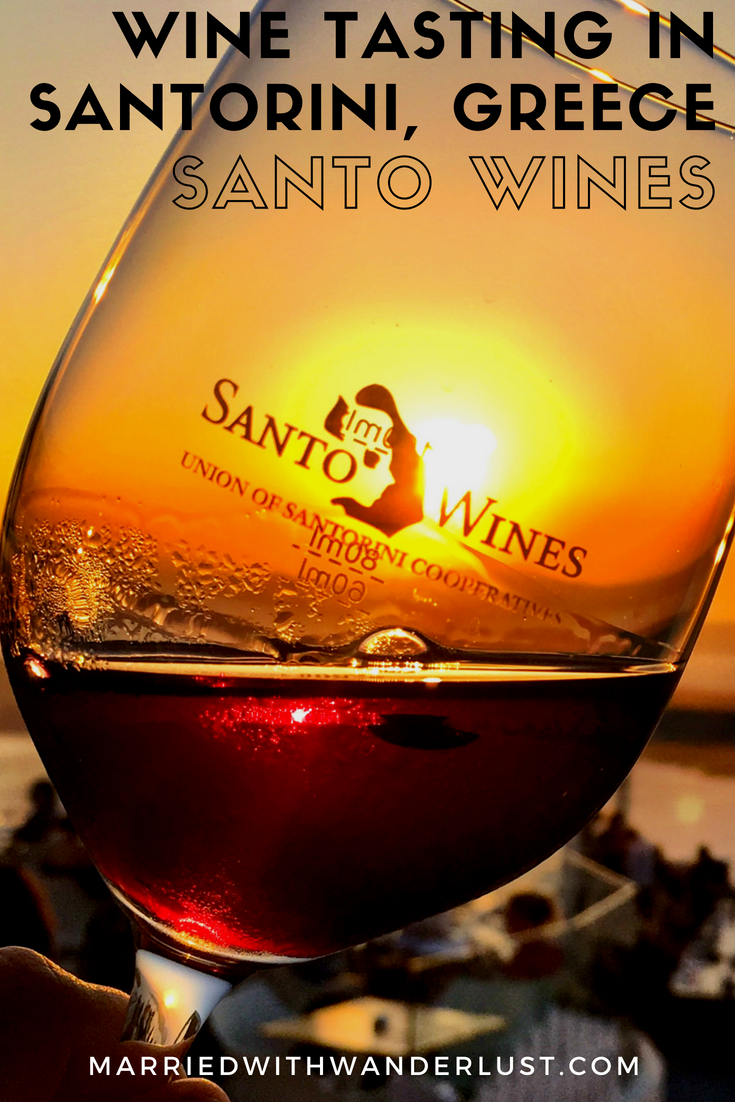 One of Santorini's most popular wineries sits along the cliffs with the a picturesque view of the volcano and caldera. The sunset views at Santo Wines are what draw tourists in for tastings each evening.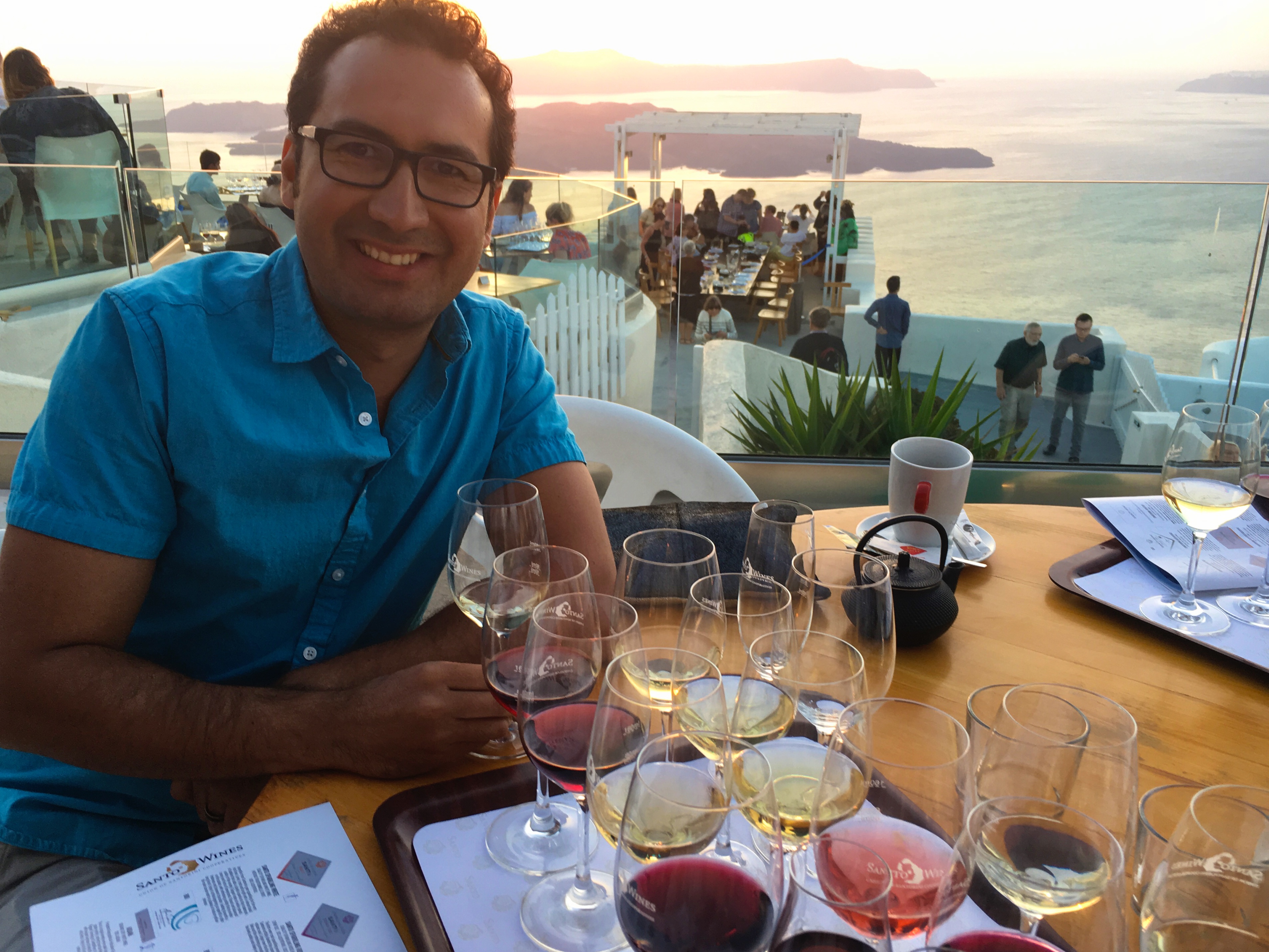 Tastings at Santo Wines
You won't leave Santo Wines without your fill of wine, that is for certain! There are a variety of tasting options; we opted to share the 16-glass tasting.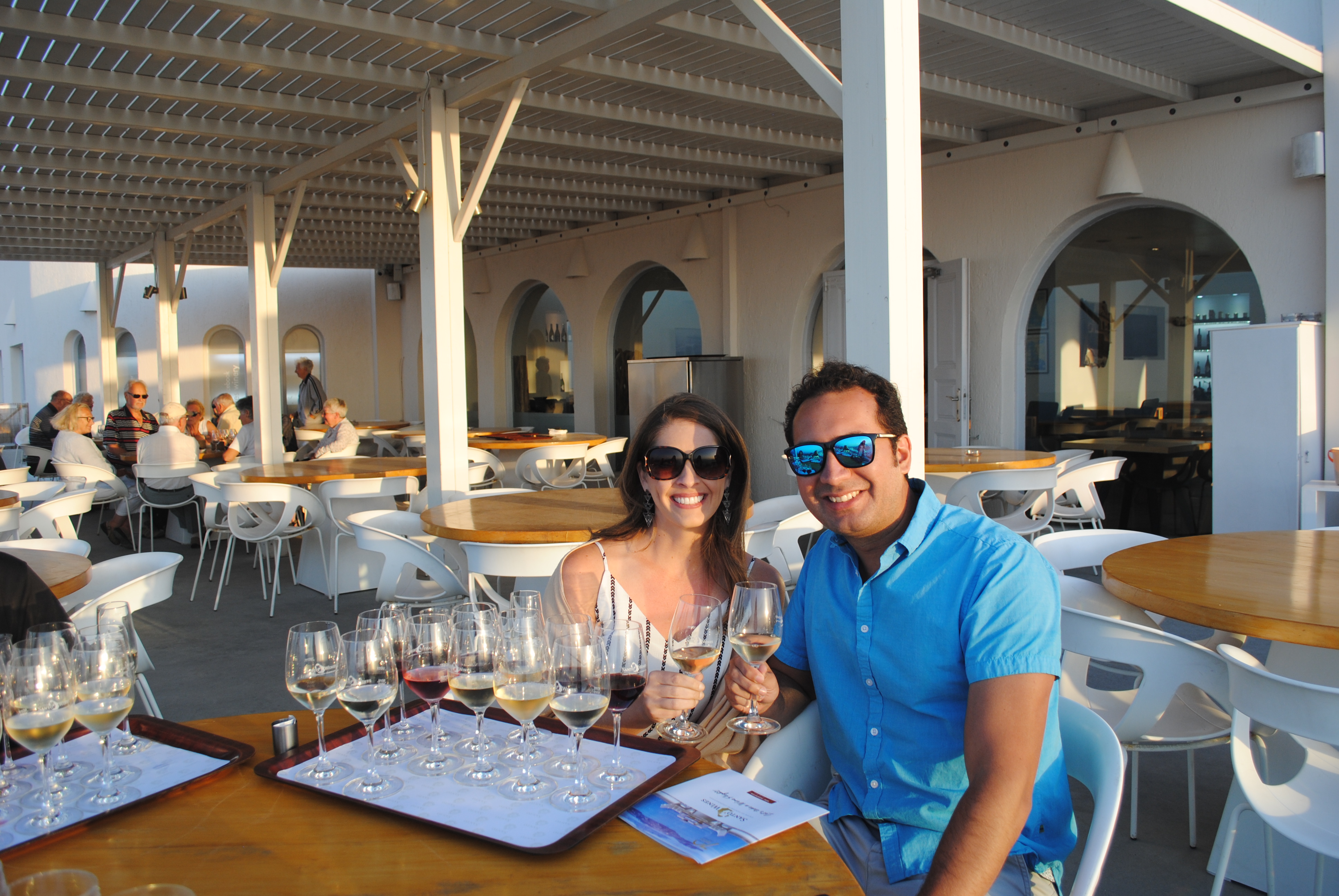 Santo Wines also offers 6 and 10 glass wine flights, as well as a pairing that comes with a Greek cheese plate. Prices for the tastings range from €31,50 to €48,00.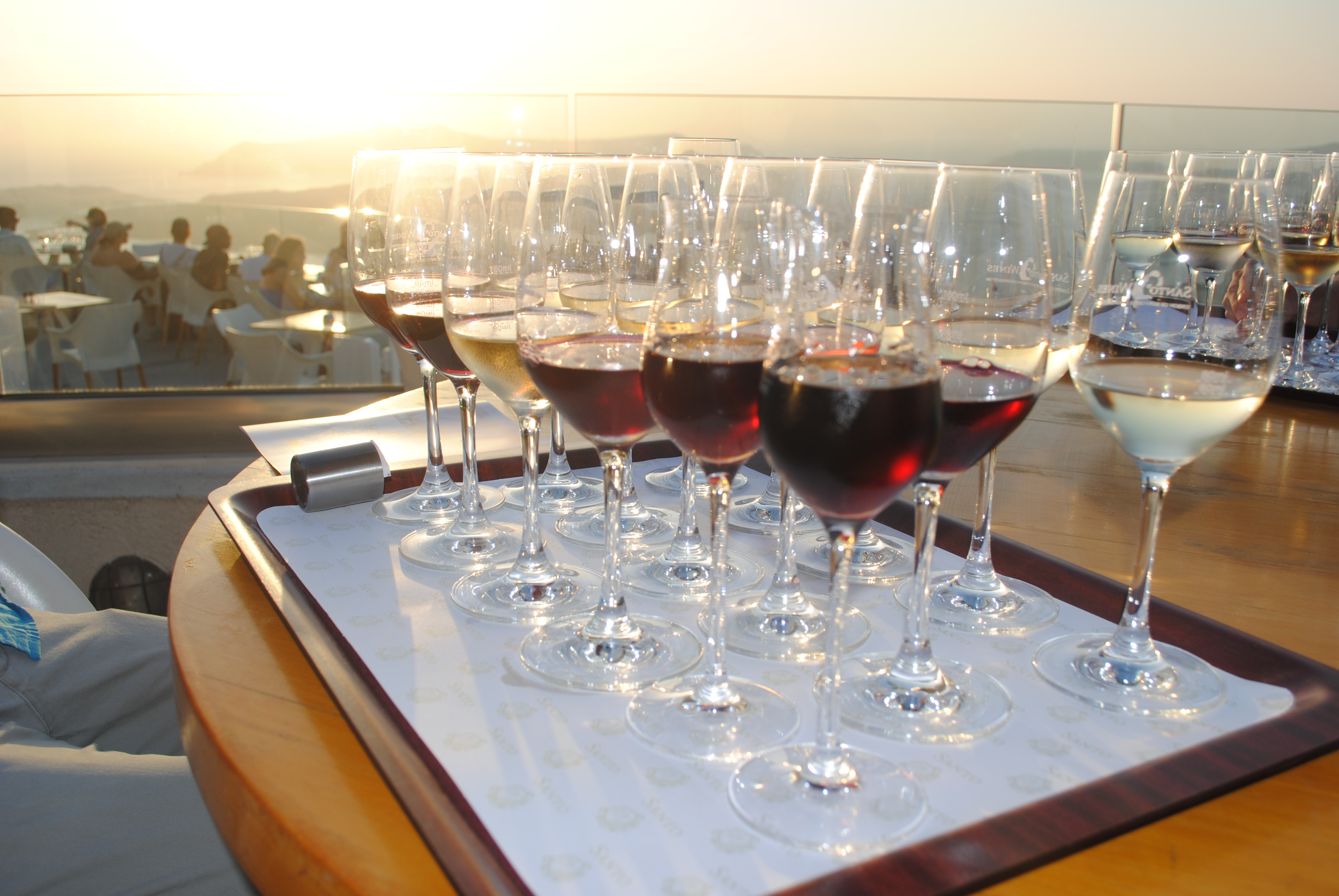 Santo Wines produces a variety of options including whites, reds, sparkling and dessert wines. You can see their full menu on their website.
Sunset at Santo Wines
The sunset is what you you really come for! Make a reservation and request a table near the edge.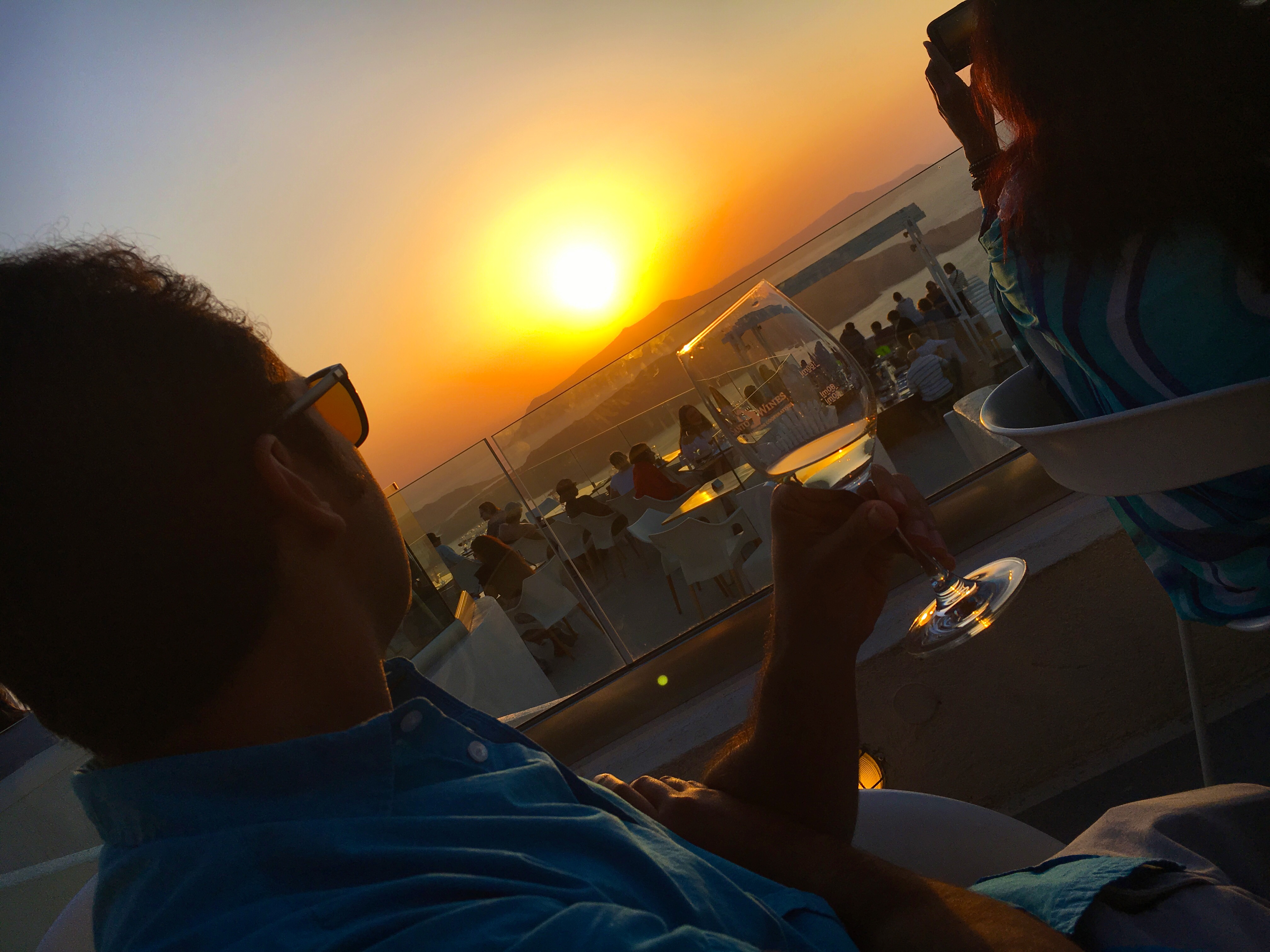 We think this spot is one of the most Instagrammable spots of the Greek islands!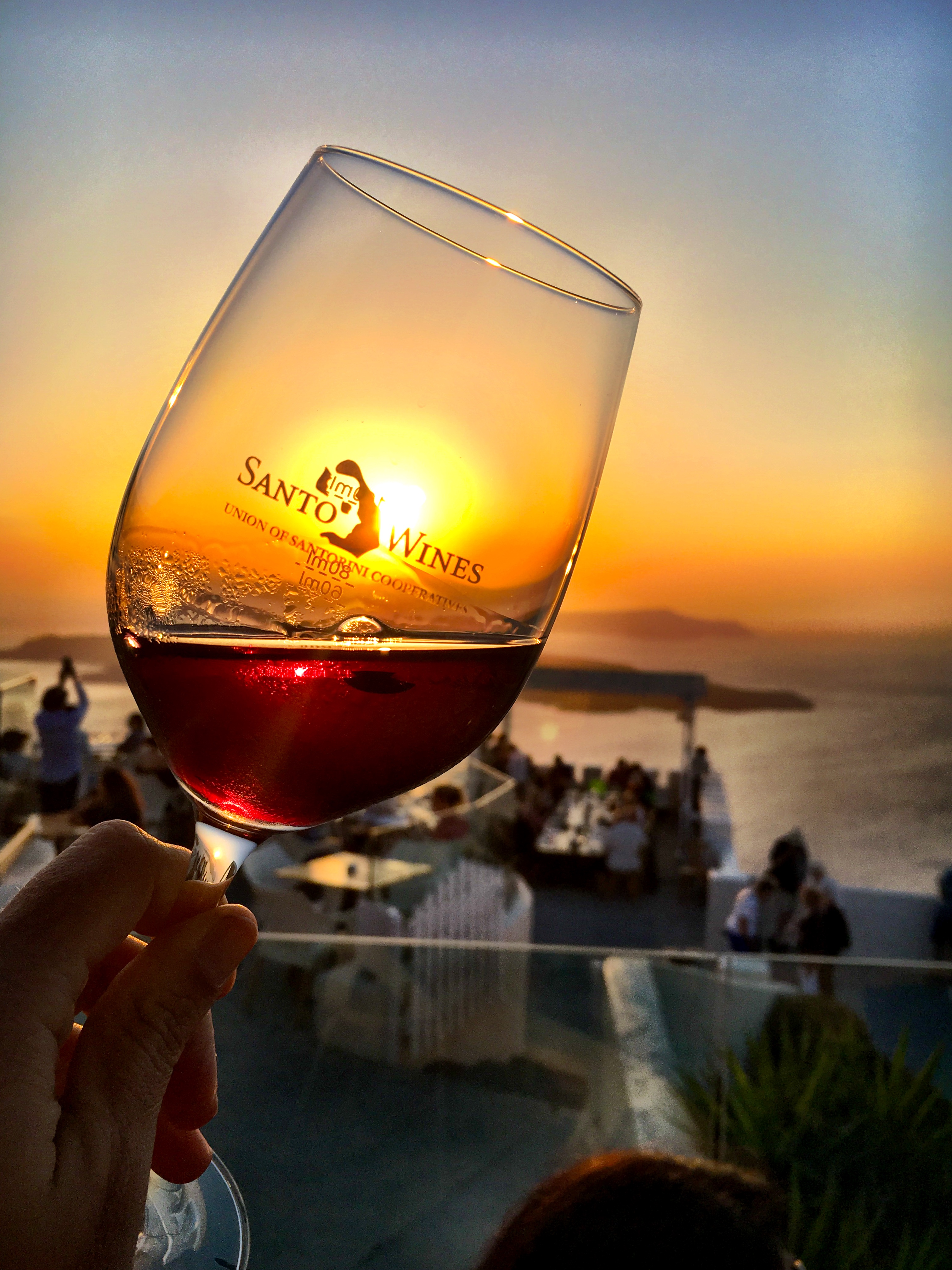 Service at Santo Wines
While we loved the tasting options and sunset views, the service was only OK. Our group of six didn't even receive water until halfway through our wine tasting. The waiter also didn't provide any information about the winery or the wines, and barely returned to our table after we ordered. Of course, this could have been a fluke. One positive: when it gets chilly, the winery provides some light blankets for the ladies!
Wineries in Santorini
There are dozens of wineries in Santorini, so you'll have plenty of options. For a really authentic experience and to see the vineyards, we'd recommend a tour and tasting at Estate Argyros.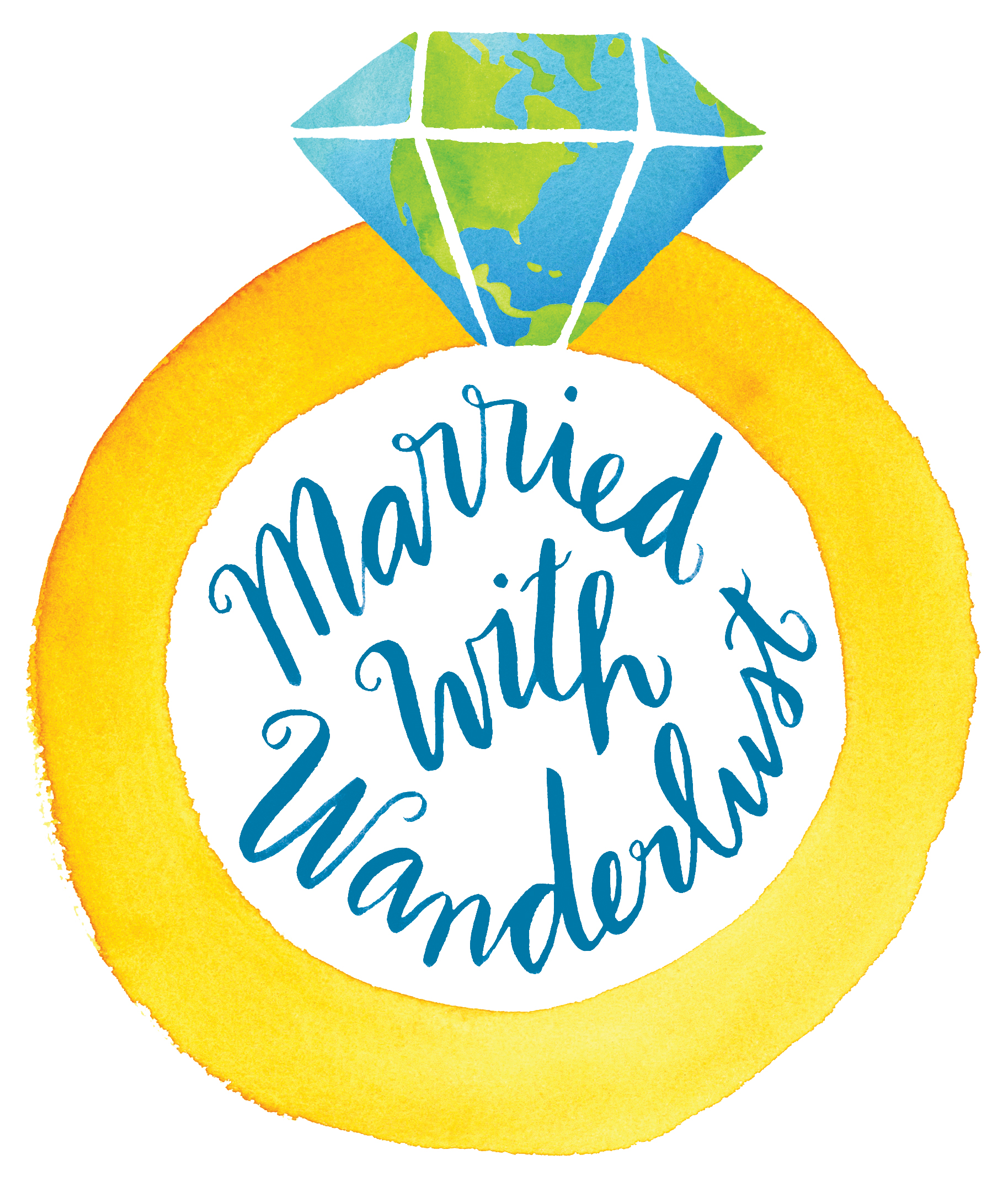 Enjoy our blog post? Pin it to share with others!