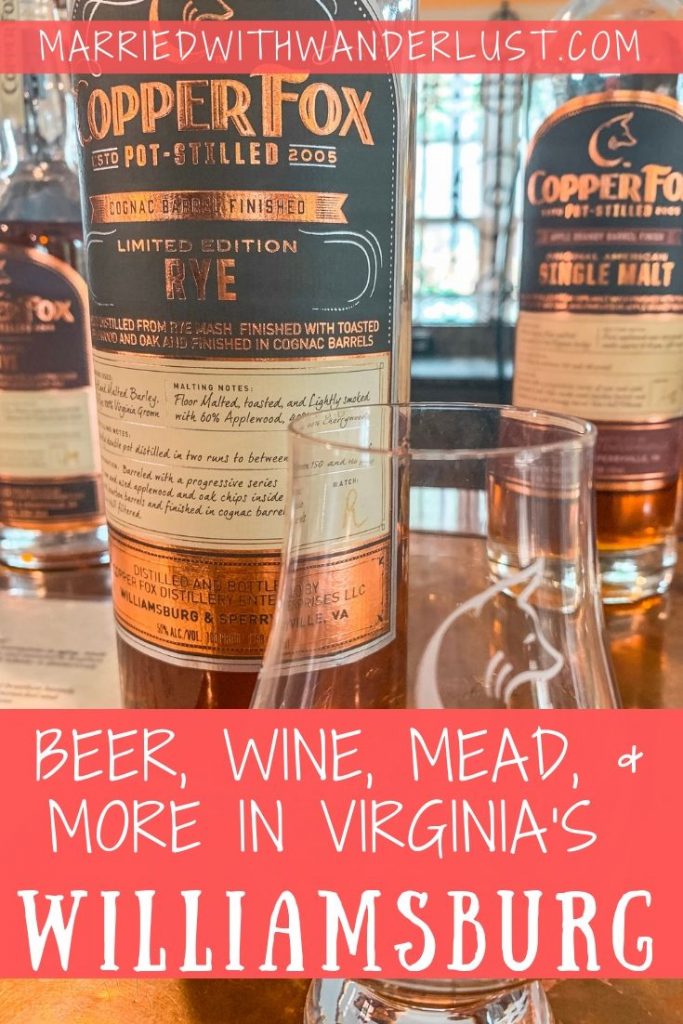 We love any reason to try a new brewery or sip a cocktail on vacation. So, naturally, we had to hit the Williamsburg Tasting Trail while visiting Virginia's Historic Triangle last summer. The trail also has something for everyone whether you prefer beer, wine, mead, or liquor!
The Williamsburg Tasting Trail: Beer, Wine, Mead, and More
Virginia Beer Company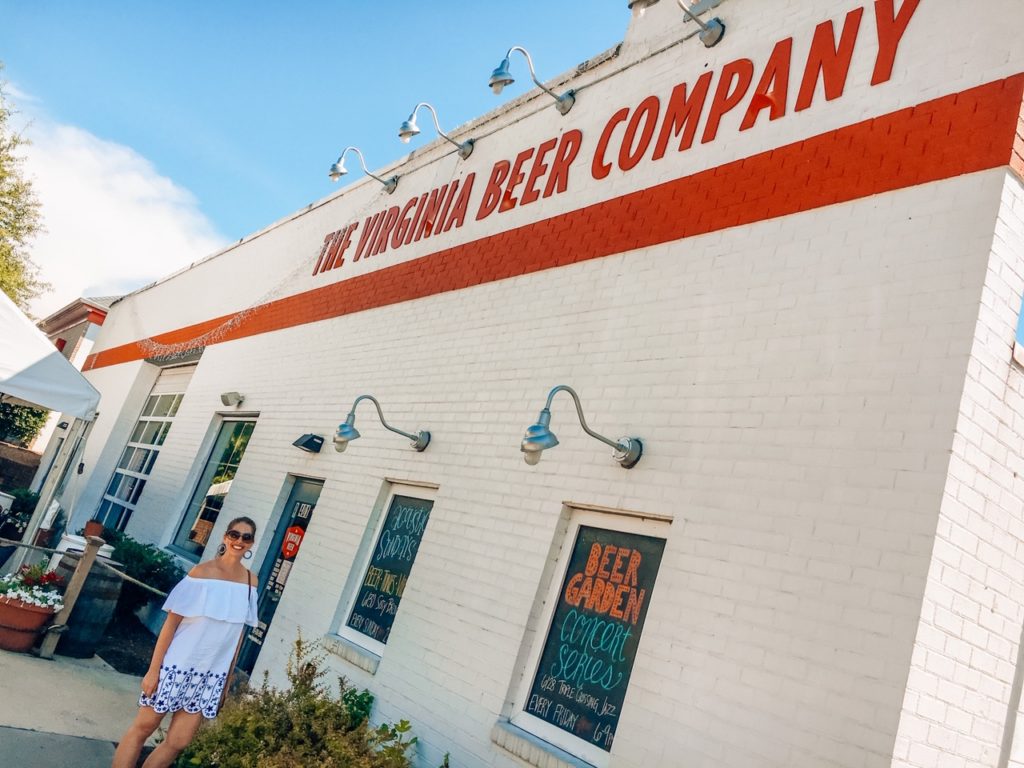 This was WC's favorite stop on the Williamsburg Tasting Trail. He loved the relaxed atmosphere and the huge beer selection. They have a huge space with tables and high tops inside the building, and also a nice beer garden outside where you can listen to live music.
Alewerks Brewing Company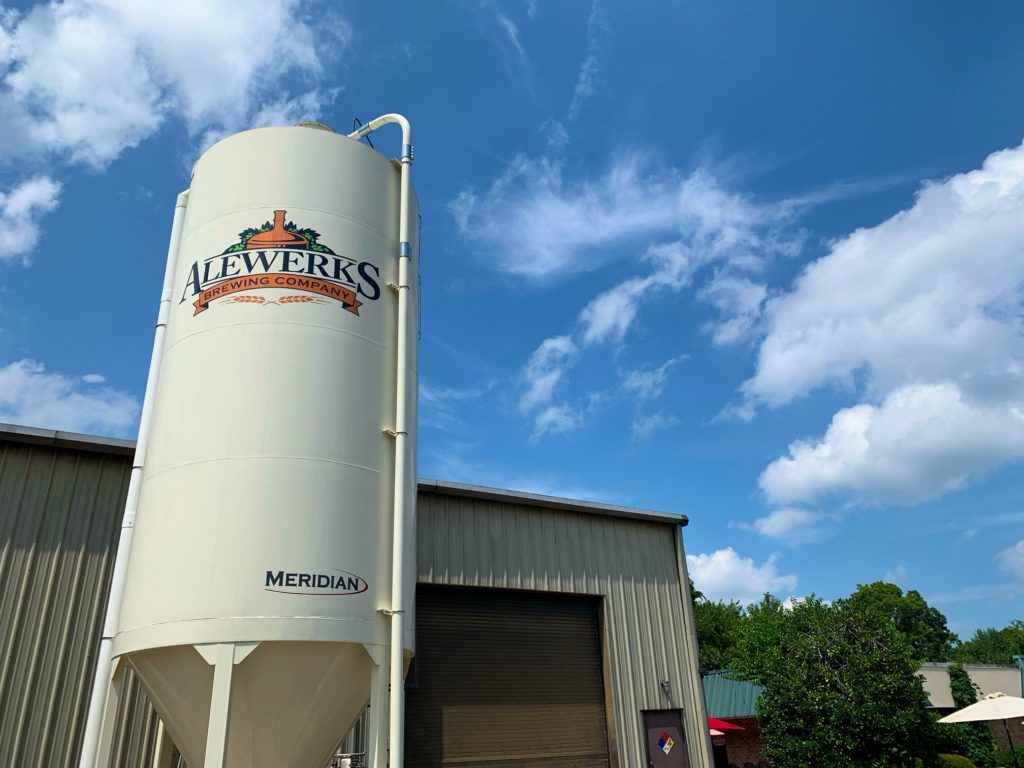 This brewery offers a main taproom just off Richmond Road (this is the one we visited) and a satellite taproom at the Williamsburg Premium Outlets. The menu has a good variety of beer types from IPAs to lagers and porters, so there really is something for every beer taste.
Brass Cannon Brewing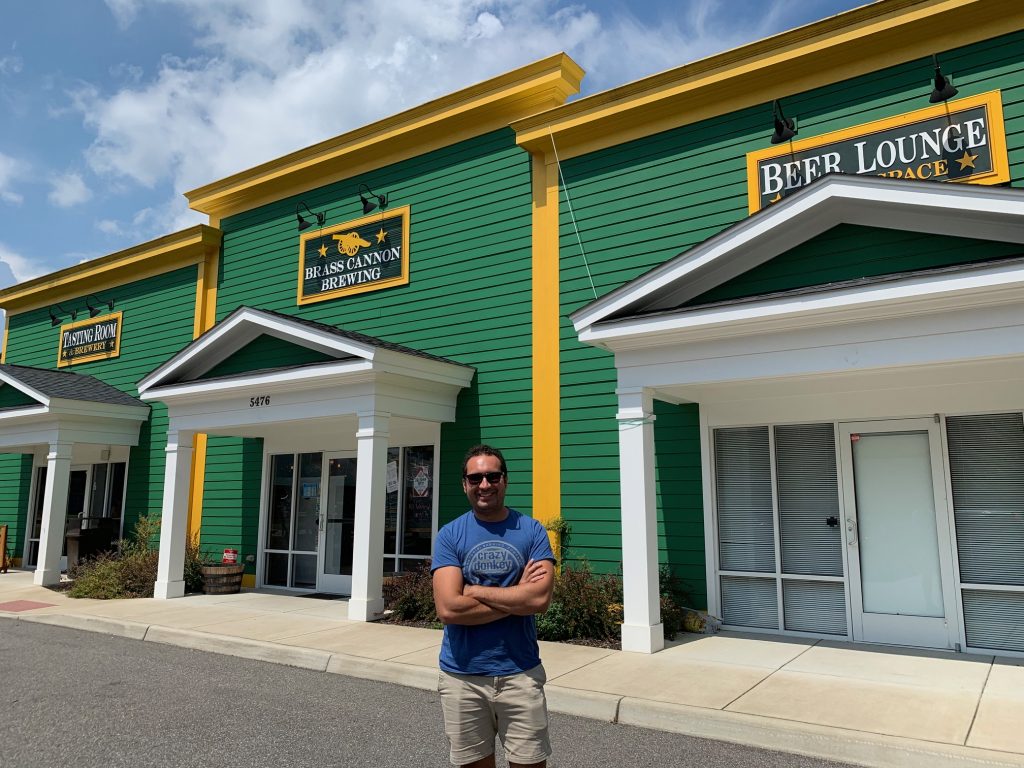 The Brass Cannon was pretty quiet (at least when we were there), but the awesome selection of music playing made up for it. We each tried a flight of beer and they had a pretty good selection of lager, ales, and stouts.
Billsburg Brewery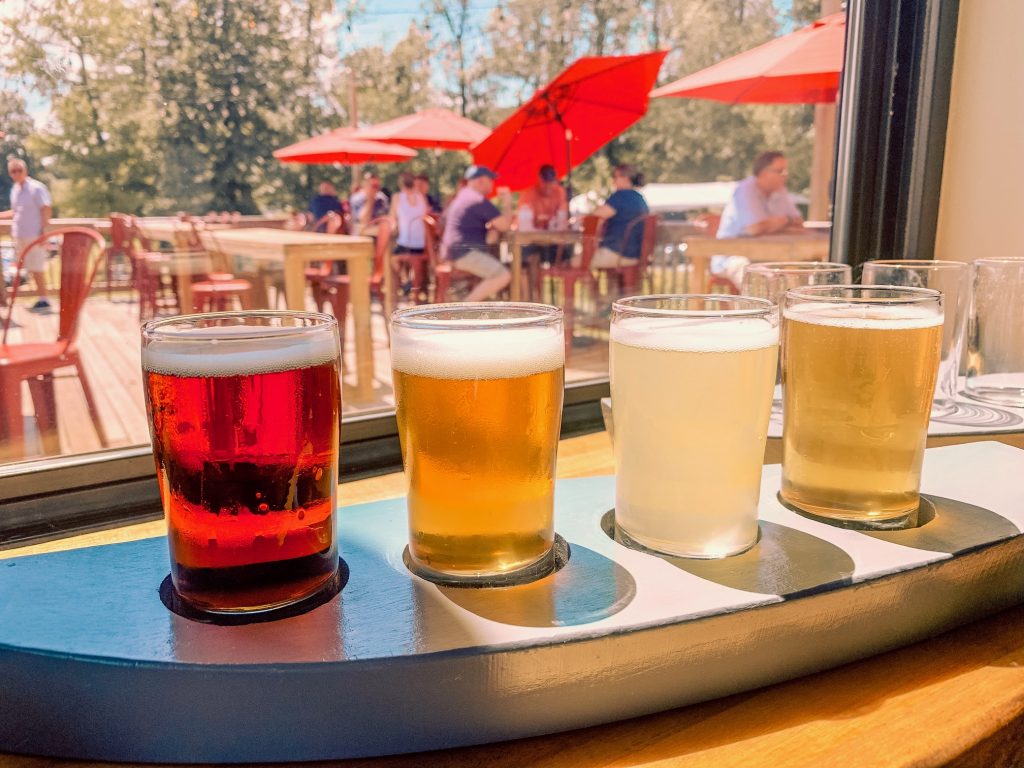 Billsburg is located on the water in Jamestown, across from the Jamestown Settlement. It's a perfect spot to visit after a morning exploring one of the nearby historic sites. We love the outdoor deck (though it was too hot outside during our July visit).
Silver Hand Meadery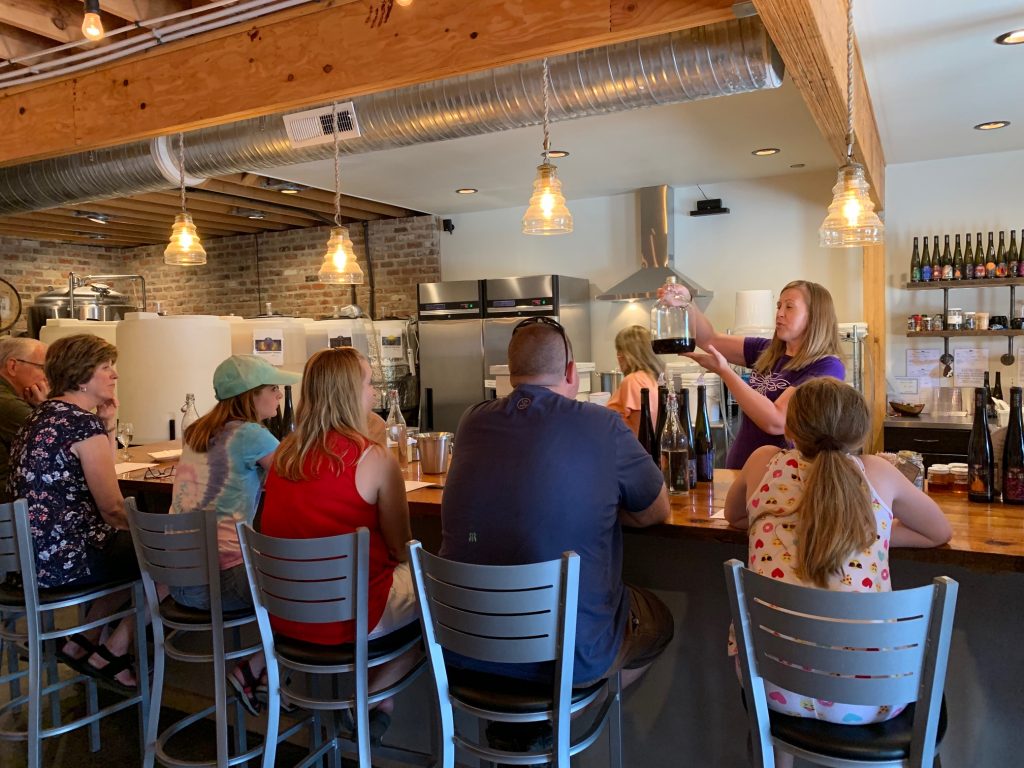 The Meadery was my favorite spot on the Williamsburg Tasting Trail, though more-so because I loved the honey tasting! The mead tasting is free and includes samples of about 5 meads. The adjoining honey tasting is $6 per person and includes a variety of delicious honey from around the U.S.!
Copper Fox Distillery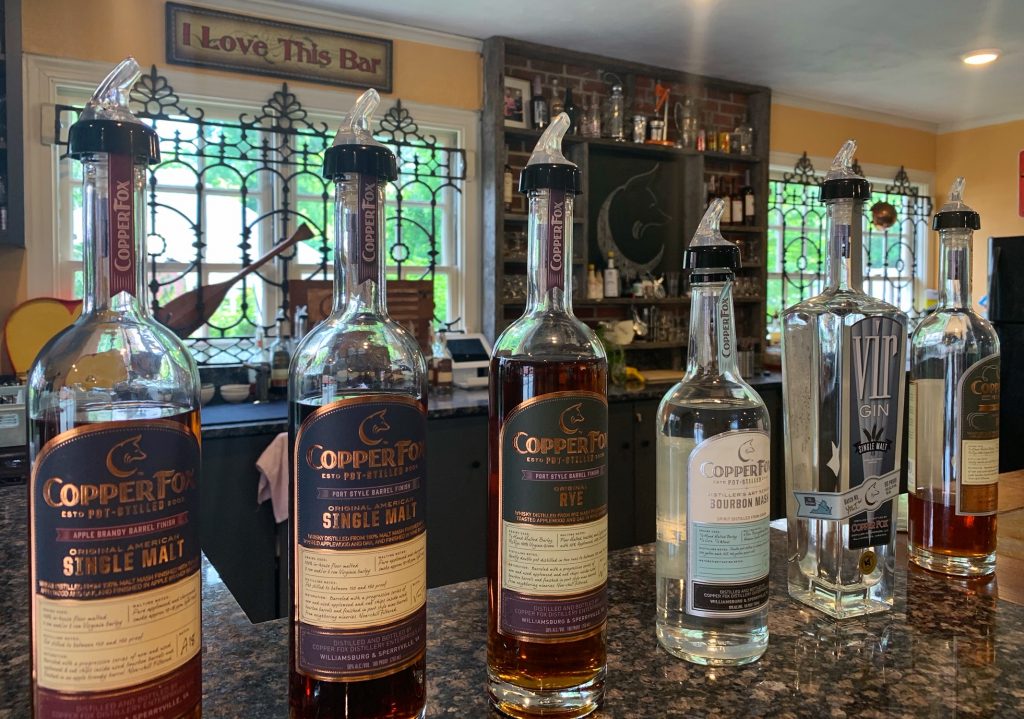 WC enjoyed the whiskeys he tasted at Copper Fox and their tasting menu includes a nice selection of drinks. Once you've tried them, stay for a cocktail. Even if you're not a big liquor fan (myself), they make some yummy drinks so you're sure to find one you'll enjoy!
Also on the Williamsburg Tasting Trail:
There are several stops on the Williamsburg Tasting Trail that we didn't get to make it to. I guess that just means we'll have to go back!
8 Shires Distillery – A micro-distillery's website describes their spirits as "hand-crafted using historic recipes and ingredients of the 18th century. "
Williamsburg Winery – There are two locations: one at the vineyard and one that is a tasting room/wine bar.
Amber Ox Public House – This brewpub serves a variety of beer, as well as local craft drinks and wine.
Need more Williamsburg inspiration?
Check out these blog posts to help you plan your trip: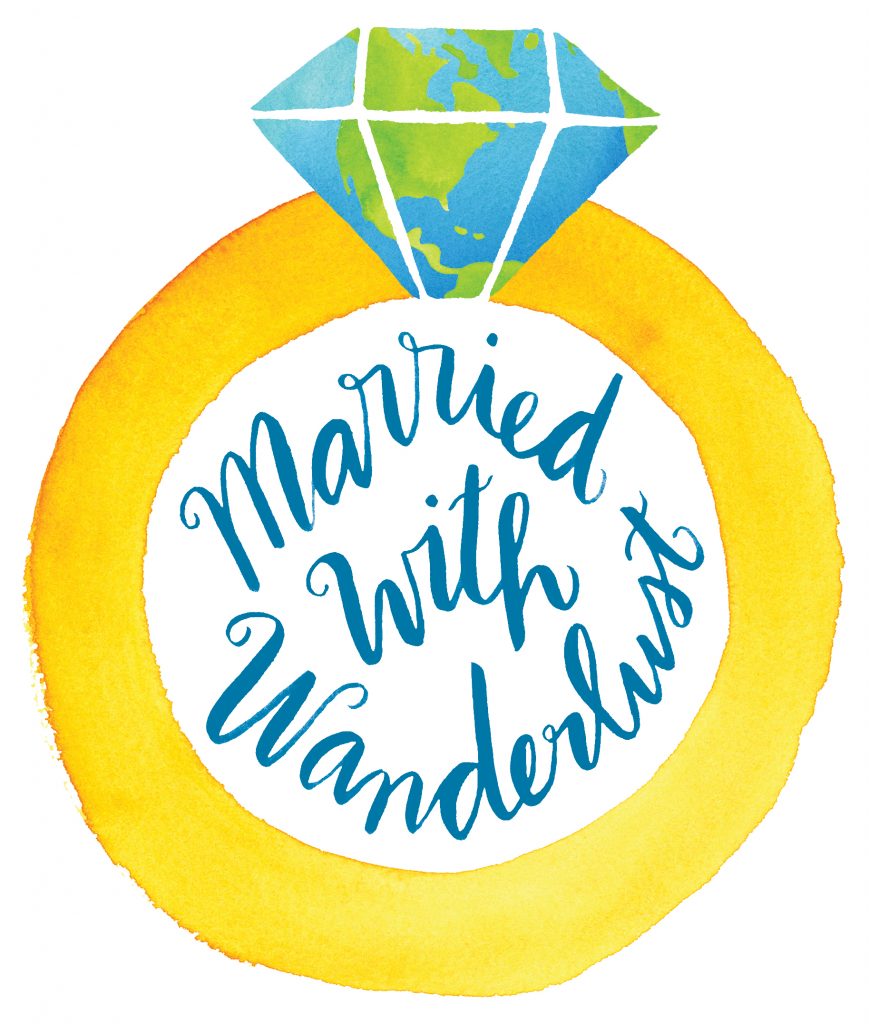 Enjoy our blog post? Sharing is caring!