There are many simple ways to earn airline points RIGHT NOW and many of them do not involve signing up for a credit card! Outside of credit card points, you can earn airline points through dining at restaurants, shopping online, staying in hotels, renting cars, taking online surveys, and more.
Frequent Flyer Programs
Before you can start earning flights, you'll need to sign up for frequent flyer programs. We'd suggest signing up with every airline that you fly. The programs vary regarding the number of points or "miles" you'll need to book a flight and whether there are blackout dates.
NOTE: Airline rewards tickets in the U.S. are still subject to government-imposed taxes/fees, so while your flight won't be 100% free, it should only cost about $6 for a one-way ticket.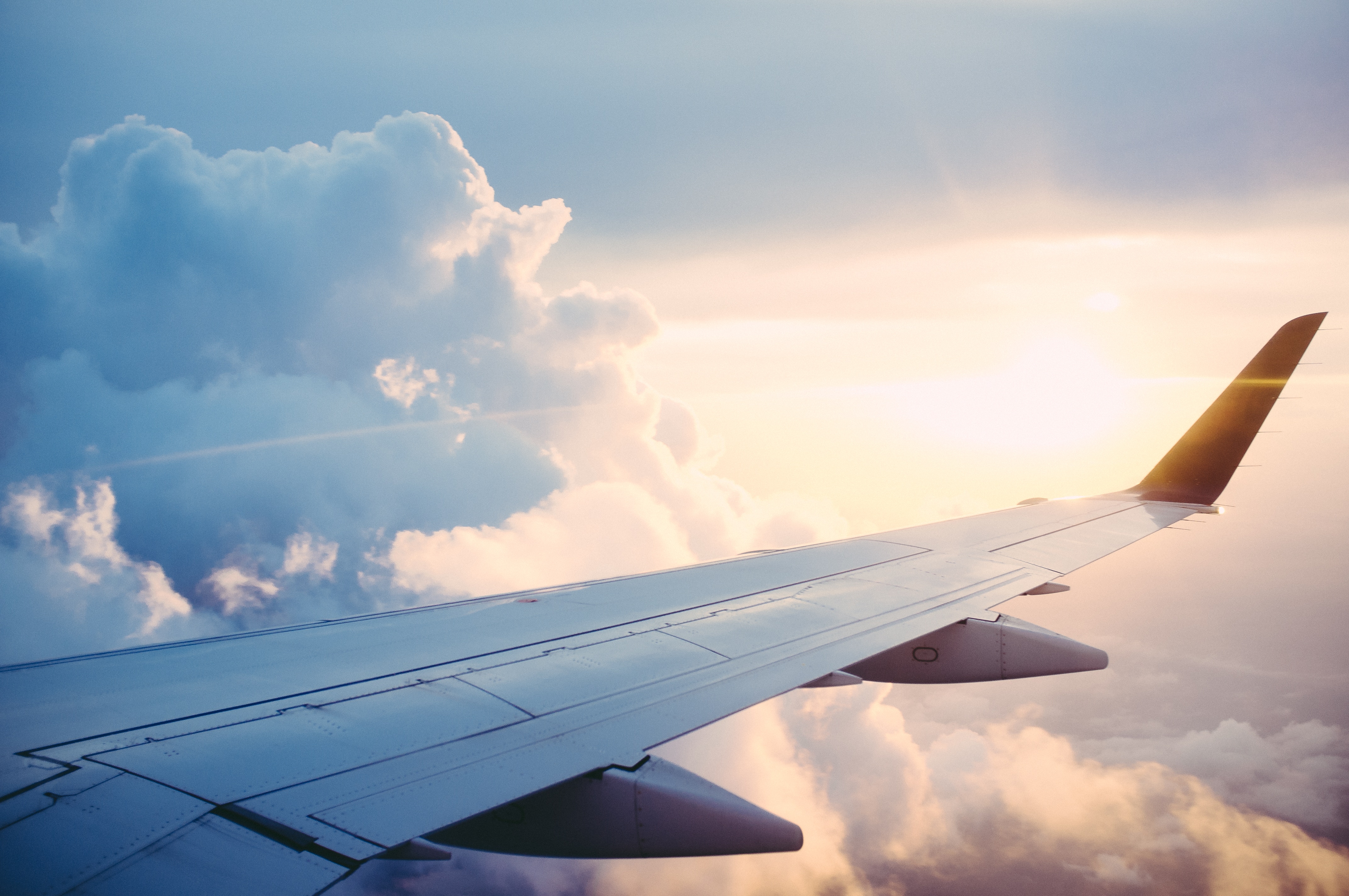 How to earn airline points (without signing up for credit cards)
Earn airline points through online shopping
Shopping online is an easy way to earn airline points for the purchases you already make. Each airline has a shopping page such as Rapid Rewards® Shopping or American Airlines AAdvantage eShopping℠. Some of the partners offer a certain number of points per $1 spent on the site. Others partners will offer a one-time bonus for a purchase such as subscribing to a magazine or meal delivery service.
It works like this: instead of going to Pet Smart's website (for example), you'll go to your airline's shopping page and then select Pet Smart from a list of participating stores and partners. From there, whatever you purchase from Pet Smart will earn you airline points.
NOTE: We don't recommend buying anything that you wouldn't already be purchasing (that defeats the purpose). But if you already make regular online purchases, you might as well earn some airline points by going through an airline shopping page!
Earn airline points by dining at restaurants
If you're not signed up for an airline dining program, you may be missing out on points from restaurants you already frequent! That's right– you could have earned airline points for last night's meal!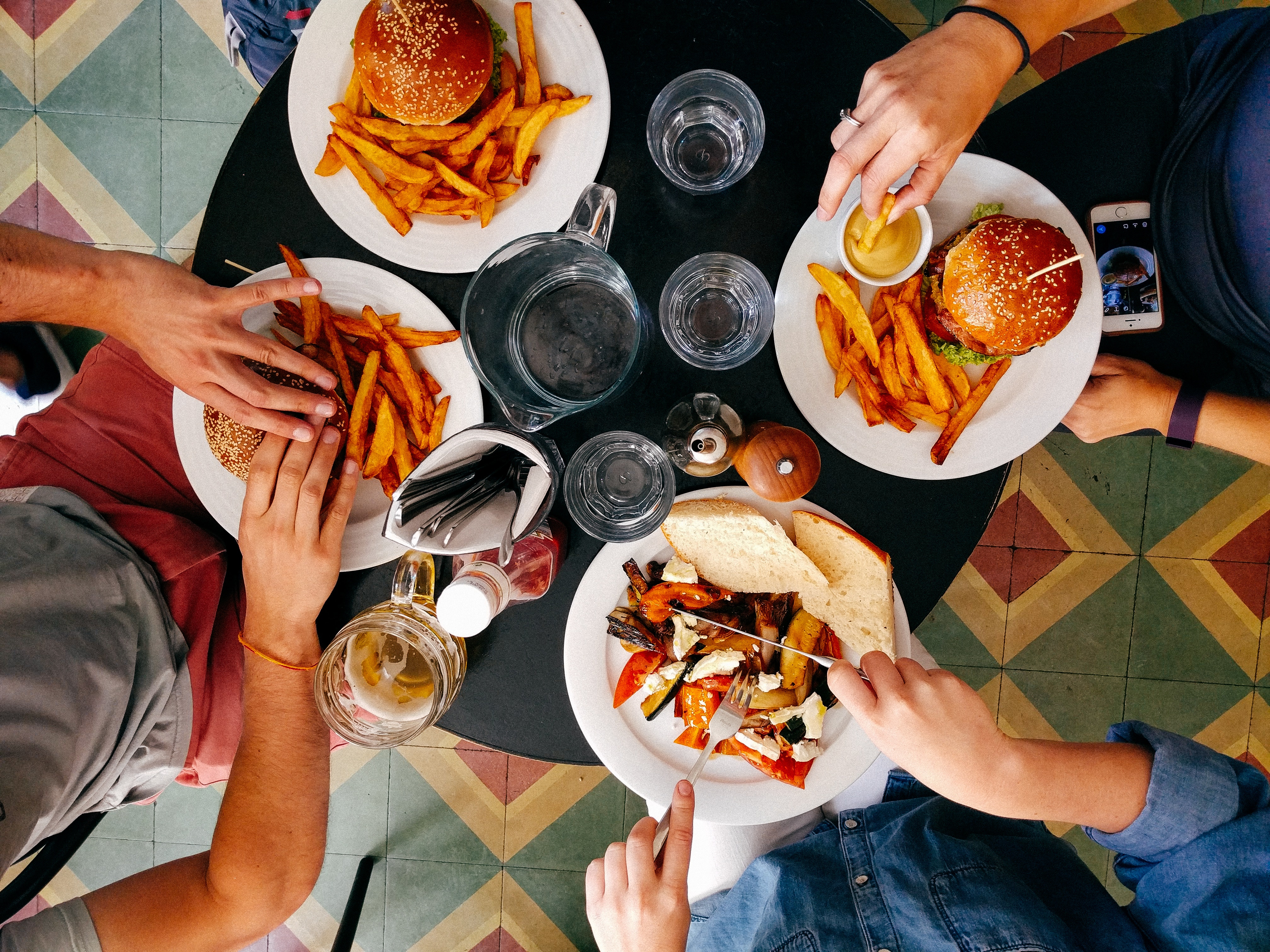 Airline dining programs are available for Alaska, American, Delta, JetBlue, and Southwest, Spirit, Virgin, and more. All you do is register your credit cards (does not have to be an airline card) on the airline dining website and every time you eat at one of their participating restaurants you will earn points!
TIP: Your credit card can only be registered with one of these programs at a time. Either choose the airline program you use most often and commit to that one, or divide your credit cards up among your favorite airlines.
Earning airline points through other travel partners
Airlines also partner with hotels, rental car companies and ground transportation to provide points for other travel purchases. Some airlines also provide points for using Airbnb as a guest or host, or for booking a cruise.
Just like with airline shopping pages, there are airline travel pages with details on all of their partnerships. Examples include the Southwest Airlines Rapid Rewards® Partner page and Delta SkyMiles Partner page.
With some opportunities, like renting a car, you'll make your purchase directly through the airline travel page. For other partners, such as hotel chains, you'll simply provide your frequent flyer number when booking your room.
Earn points through online surveys
e-Rewards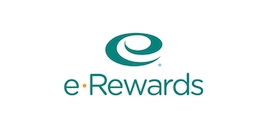 WC and I both use e-Rewards.com to earn airline points. Currently, Southwest Airlines is the only airline that participates in this program, but there are a variety of hotels and other gift card options. In our opinion, you'll get the best return on your time investment by using your e-Rewards for Southwest points. Hotel points tend to expire more quickly. Southwest points won't expire as long as you have activity on your account within 24 months. Keeping your Southwest account active will be really easy using all of the ideas in this article.
TIP: If you travel as a couple, both of you should sign up for this program and start earning points!
OK, so about e-Rewards. The program is completely free to join and you can take as many or as few surveys as you want. The "currency" that you earn by taking surveys is virtual. The only catch to this program is you have to be invited to participate by one of their participating partners. (I was invited by having a Rapid Rewards® account)
Once you've registered for the program, you will start getting offers in two ways. Some survey opportunities will come to you directly through your email. You can also get other opportunities by logging onto the website and seeing what's available.
You can start earning Southwest points once you've accumulated $15.00 in e-Rewards currency. $15.00 is worth 300 Southwest points, $25.00 is worth 600 Southwest points, $50.00 is worth 1,200, and $100 is worth 2,400. We're typically able to reach between the $25.00 and $50.00 mark each month.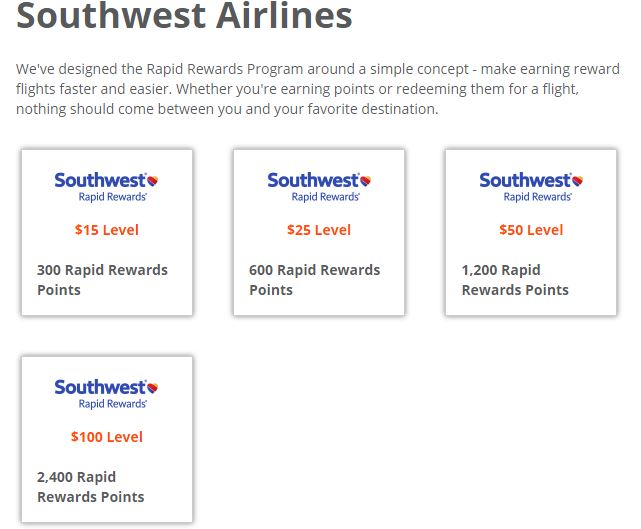 Your airline points will credit directly to your Rapid Rewards® account within six weeks after redemption.
TIP: With this program you can only cash out once a month. If you're close to the next tier, you may want to wait a few extra days before cashing out. Otherwise, we'd recommend cashing out and then starting to earn towards your next month's cash out.
Rewards for Opinions

Rewards for Opinions is another free invite-only panel that allows you to earn Southwest Air Rapid Rewards® points for taking surveys. Unlike with e-Rewards, Rewards for Opinions transfers the points you earn from surveys directly to your Rapid Rewards account. Even if you disqualify for a survey, you will still receive 2-3 points. The points are transferred to your account within six weeks of completing or attempting a survey. Most surveys take between 5-20 minutes to complete.
Flying
This one might seem obvious, but flying with an airline will also earn you points. Make sure you sign up for an airline's frequent flyer program before booking a flight. That way you'll have no trouble getting your points immediately after flying!
Opportunities to earn airline points with credit cards
Although this article is not about credit cards, we have to mention this because this is where you'll accumulate the most points in the shortest amount of time. There are many airline and travel rewards credit cards available and, while benefits vary, our favorite travel earning-credit cards are the Chase Sapphire card and the Southwest Airlines Rapid Rewards® card. If you decide to sign up for a credit card, you should consider whether you like to travel internationally or domestically.
We hope these ideas help you get to your next rewards flight quickly!
Do you know of other opportunities to earn airline miles? Comment below!

Enjoy our blog post? Pin it to share with others!