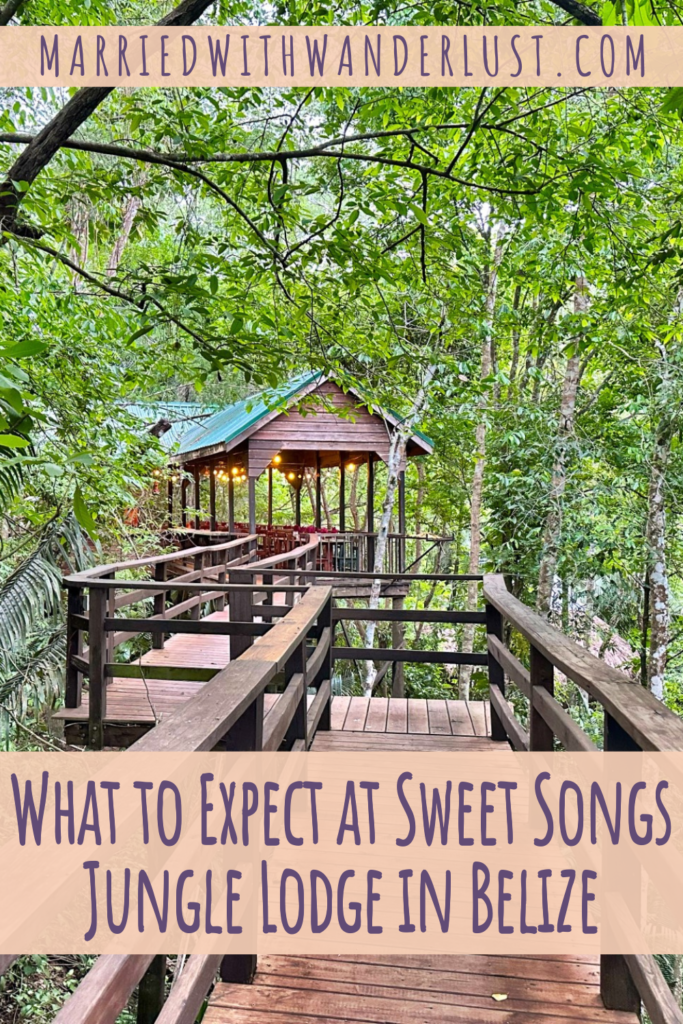 We are feeling so refreshed after spending a week in Belize that combined jungle adventure with island relaxation! We started our trip inland in San Ignacio at Sweet Songs Jungle Lodge. Sweet Songs has great access to a variety of Mayan ruins, but you can also make time to simply relax and enjoy the jungle surroundings.
What We Love About Sweet Songs Jungle Lodge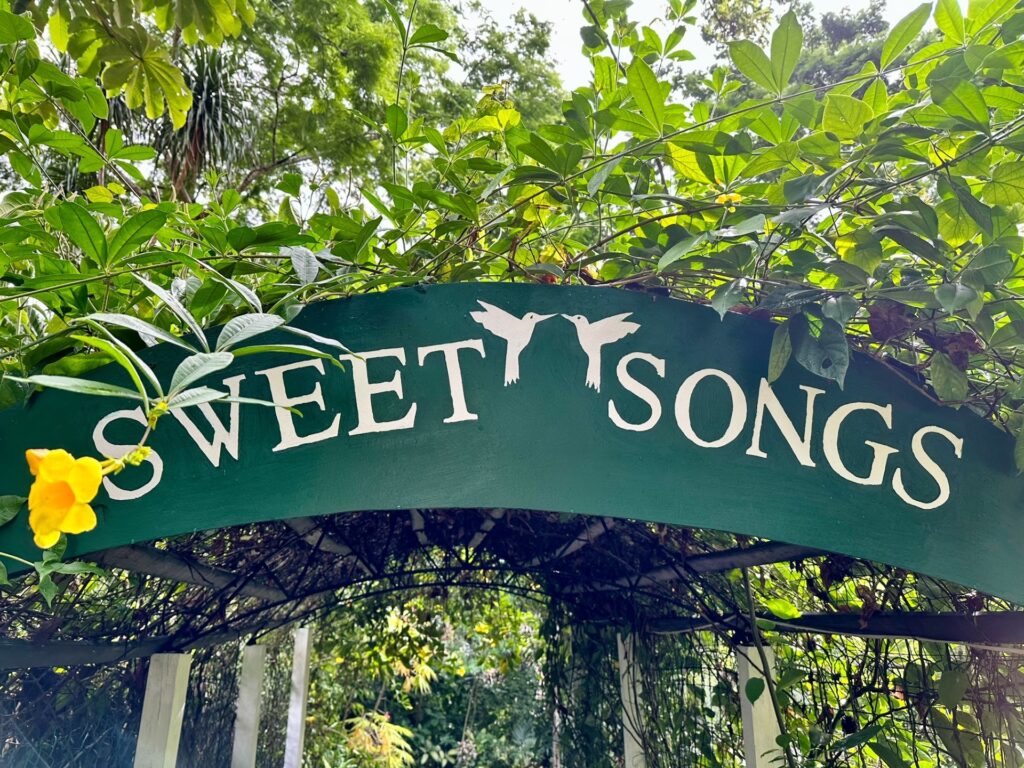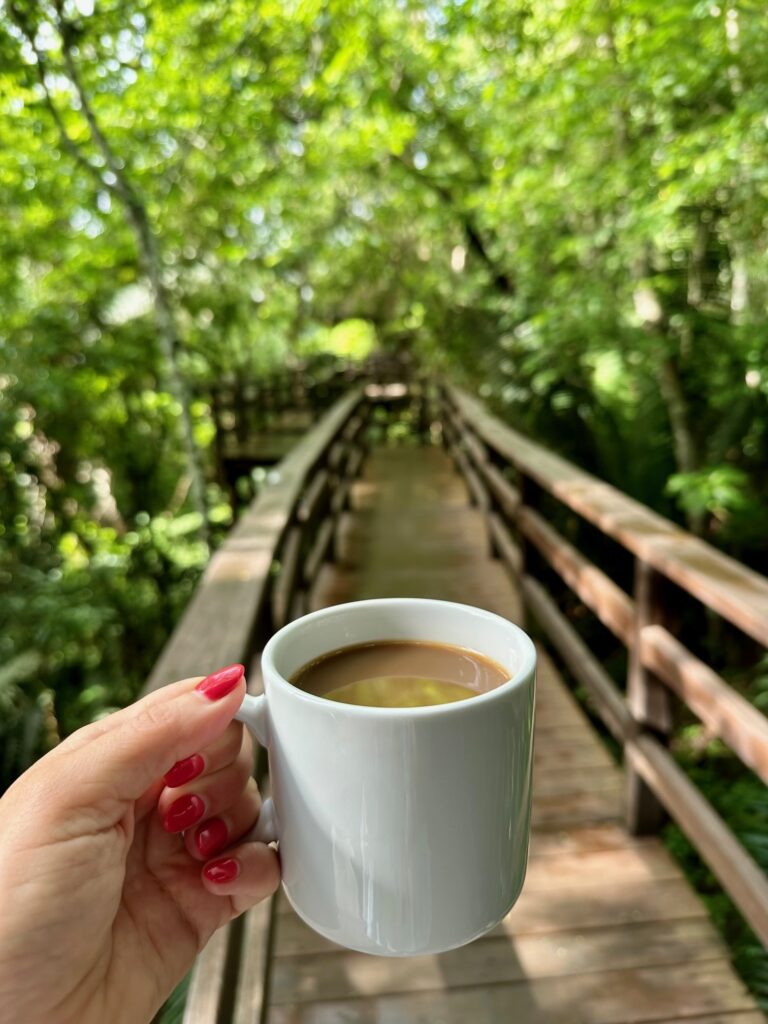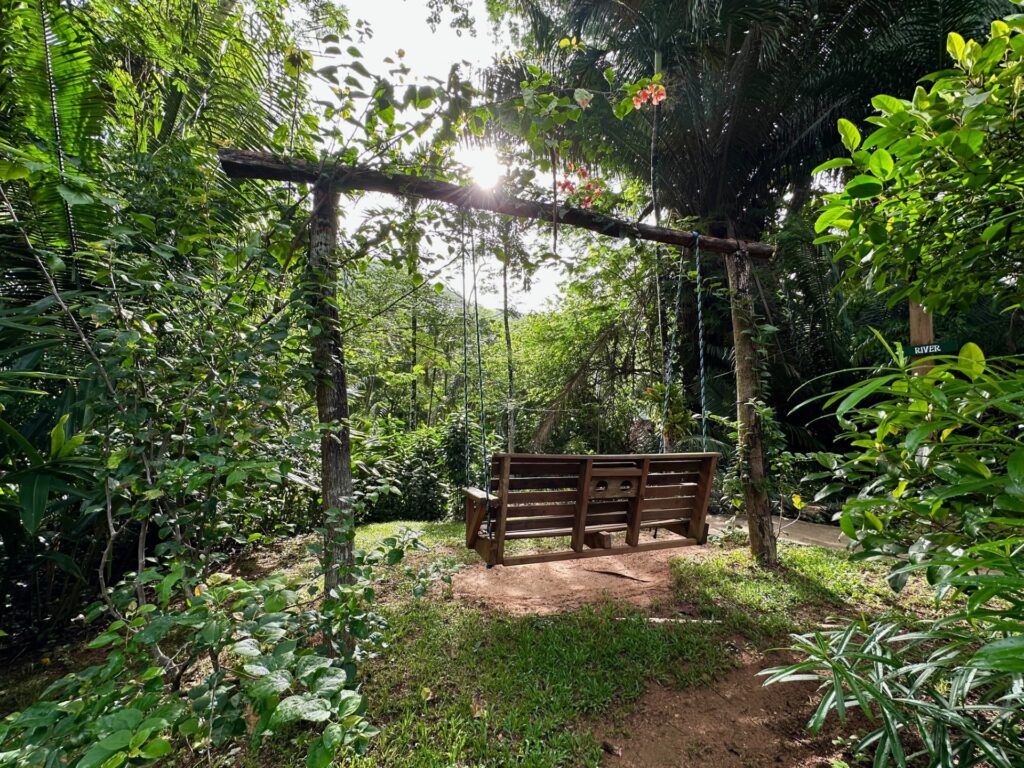 Sweet Songs really felt like home for a few days. We fell asleep to the enchanting sounds of the jungle with soft rainfall and buzzing insects. We woke to the cheerful chirping of birds. The bed was comfy and the air conditioning in the room worked really well when you needed to escape the Central American heat. The staff members were friendly and helpful. And there are plenty of activities to keep you occupied, but you can also just relax by the pool or in a tube on the river.
The Rooms at Sweet Songs Jungle Lodge
Whether you're looking for a romantic getaway or need space to accommodate you and your kids, there are a variety of room types available. We were traveling to celebrate a dear friend's 40th birthday (happy birthday, Kelly!) so we opted for the two bedroom casita. The rooms have separate entrances but can be opened via an inside door if you choose. This is great for families or friends traveling together. Other accommodation options include king and queen casitas. But the most popular — and we hope to get back someday to experience it — are the treehouses. There are three types of treehouses: standard, premier, and signature, with varying amenities such as an outdoor tub and outdoor daybed net.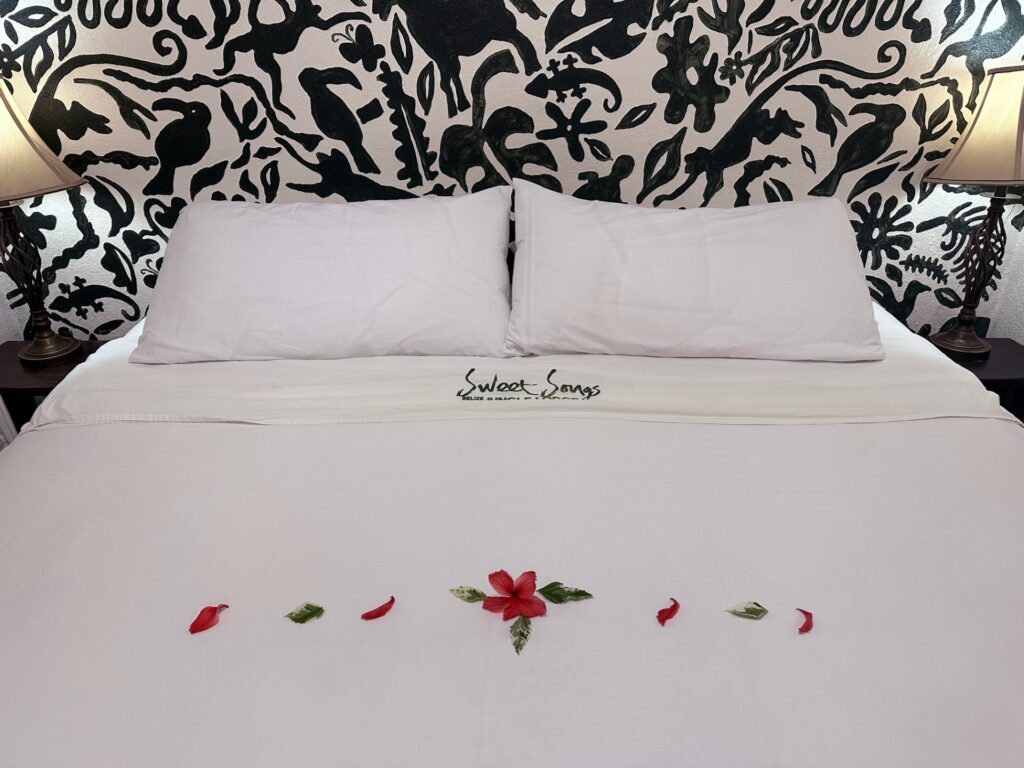 We loved the beautiful wall art in our room!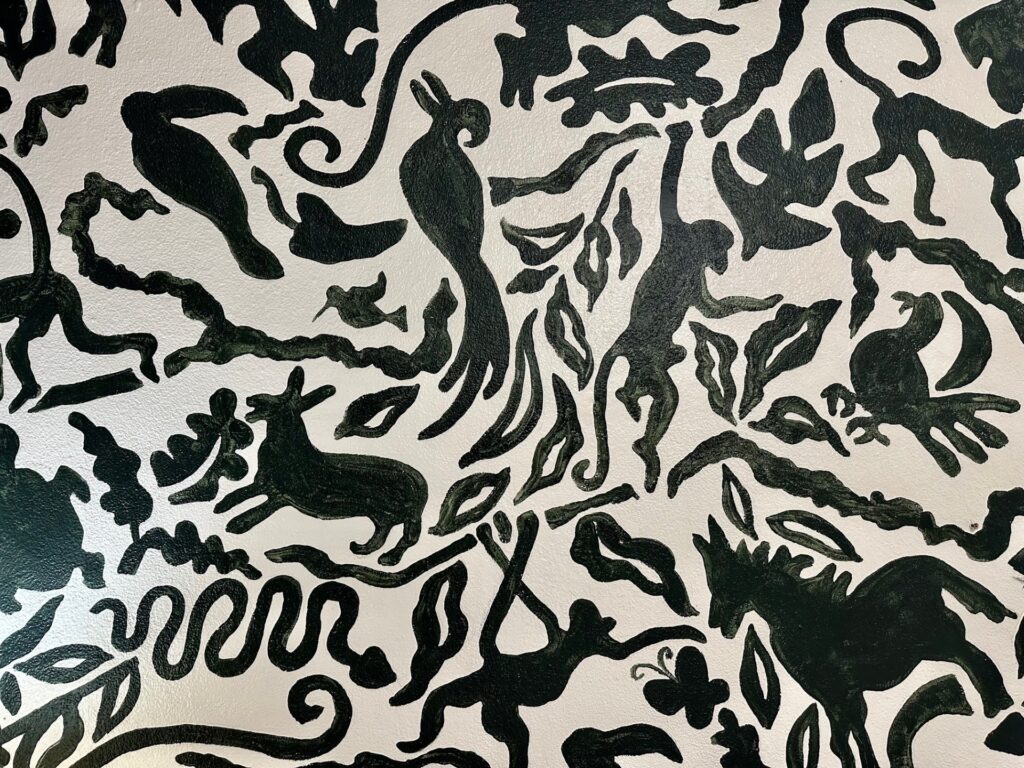 Sweet Songs Jungle Lodge Amenities
Even though you're in the jungle, Sweet Songs Jungle Lodge has plenty of amenities to make you feel at home and relaxed.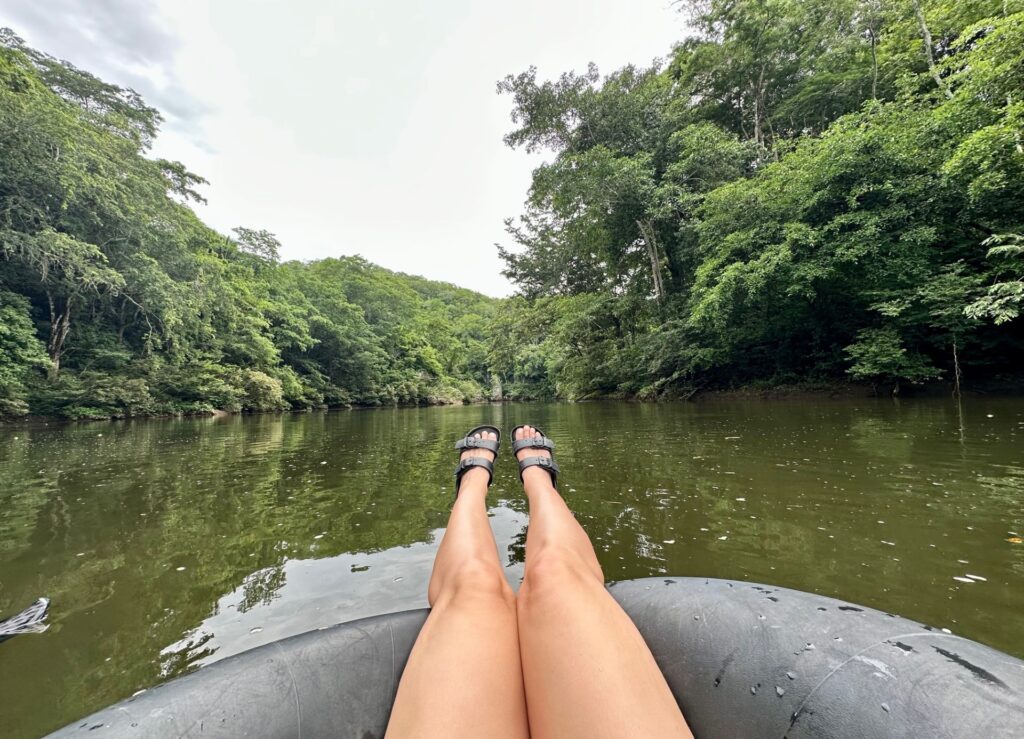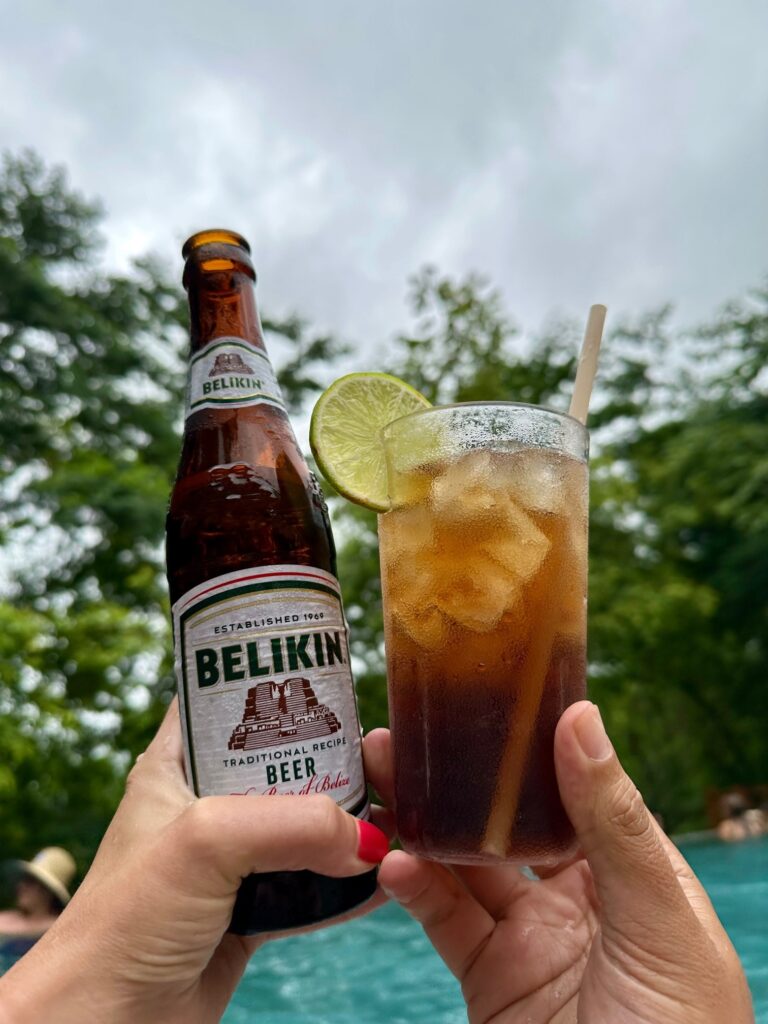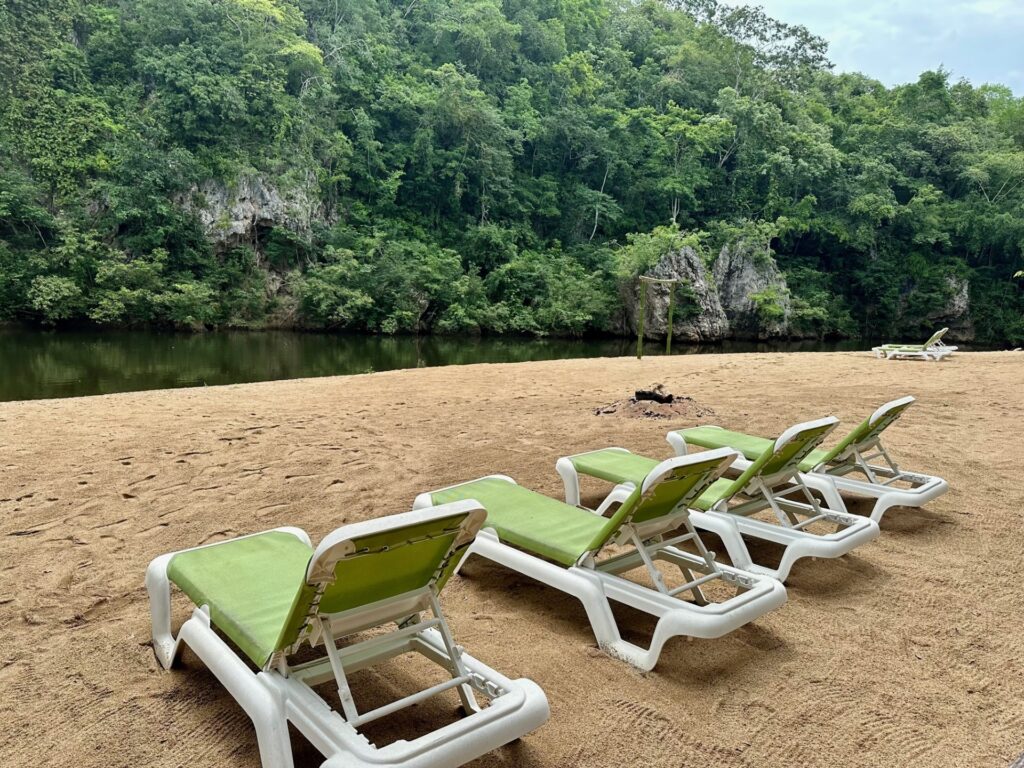 Here is some of what the resort has to offer:
Infinity pool – The infinity pool is a newer amenity at Sweet Songs and overlooks the Macal River and treetops.
Natural Lazy River – Hop in a tube for a leisurely ride along the Macal from one side of the property to the resort's beach. The ride takes about thirty minutes.
Beach – The beach is just a short walk down the steps from the main strip of rooms at Sweet Songs. There are several lounge chairs available.
Treehouse Bar & Dining Area – The treehouse bar and restaurant sits up in the trees overlooking the jungle. There are set menu options for breakfast and lunch and the dinner options change daily based on the seasonal ingredients. The produce comes from Muy'Ono Farm which grows over 400 different plant varieties to service the Muy'Ono Resorts properties.
Hiking trails – We only used the trail that takes you to the tubing launch point, but there is an extensive trail system through the forest.
All-Inclusive (& Other) Packages – We opted for the all-inclusive package during our stay and we think it was worth the $125 per person each day if just for ease of not worrying about anything. The package includes three meals per day, and local alcoholic and nonalcoholic beverages. And what we loved is they'll pack you a picnic lunch if you book an excursion and will be away from the resort. The one thing I wish it included would be at least a glass of wine with dinner. There are a variety of other packages as well including some that pair a stay at Sweet Songs with another Muy'Ono Resort such as Hopkins Bay or The Placencia. You can see all the available packages here.
Complimentary Bicycles – Bicycles are available for guests to explore the property.
Nearby Belize Botanical Gardens – The Belize Botanical Gardens is located adjacent to the Sweet Songs property. There is an additional fee to visit.
Sweet Songs Jungle Lodge Excursions
Our favorite part about spending time in San Ignacio was the proximity to so many exciting adventures.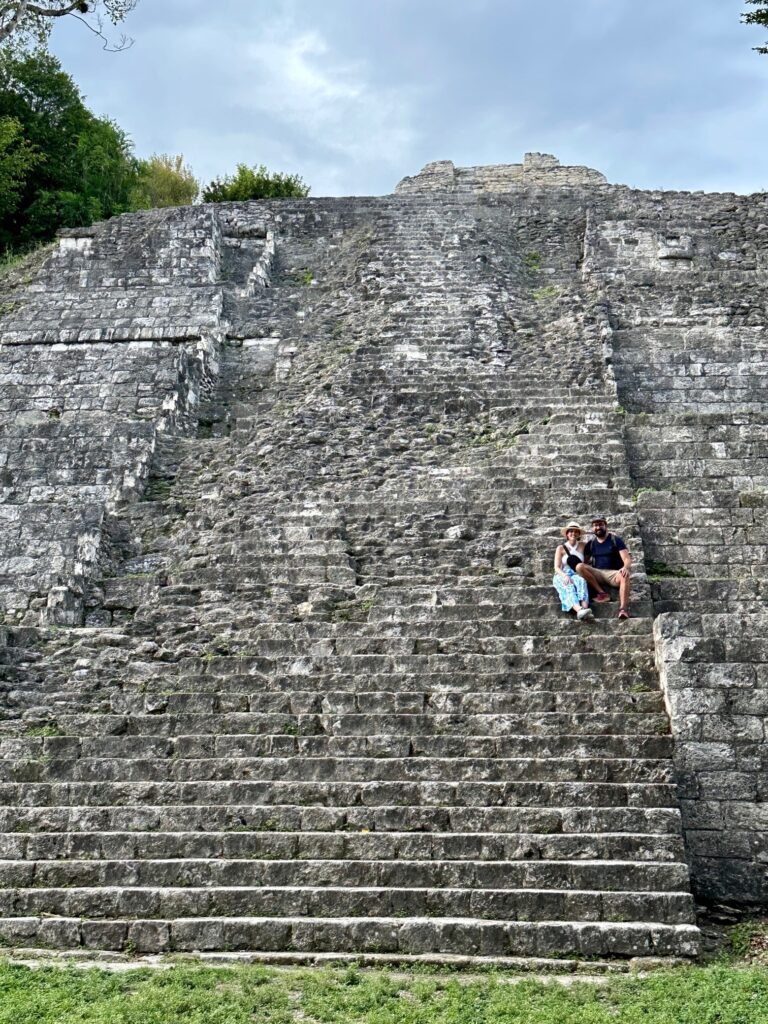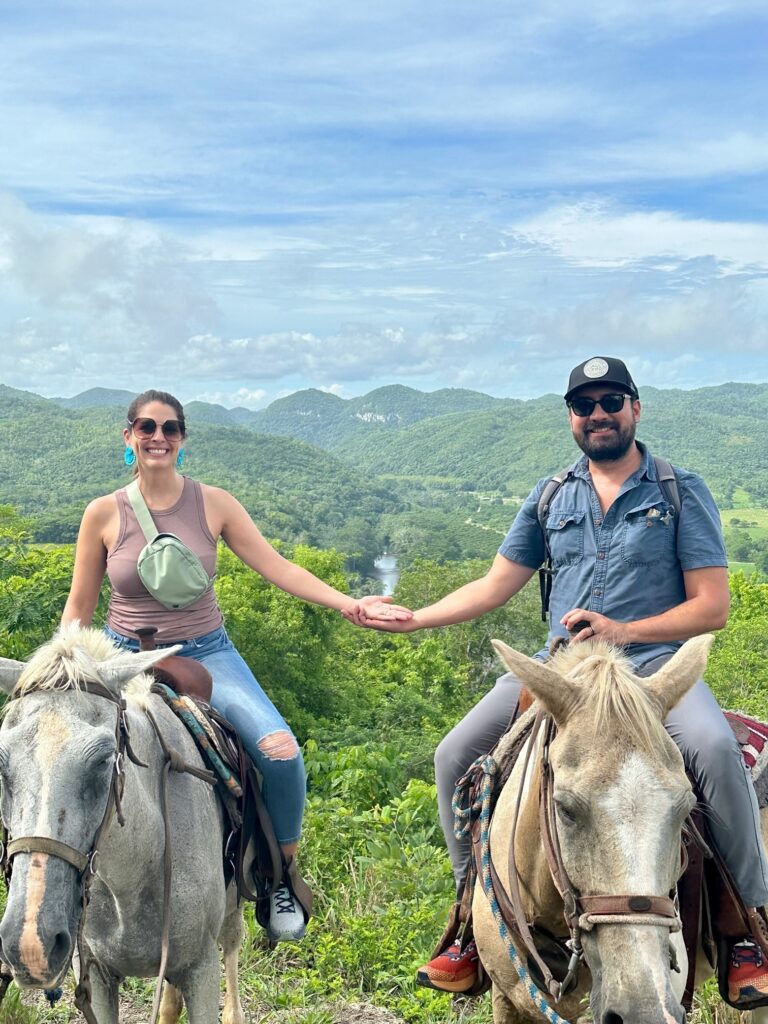 Sweet Songs offers a variety of excursions including visits to Mayan ruins and caves, horseback riding, and more. We'll be sharing our experiences on the Yaxhá at Sunset tour and the Mountain Pine Ridge Resort tour in upcoming posts. In the meantime, here's a look at what's currently offered:
Ancient Mayan Sites: Tours are available to Xunantunich, Cahal Pech, and Caracol in Belize, as well as Tikal and Yaxhá in Guatemala.
Exploring Caves: You can visit Belize's famous Actun Tunichil Muknal (ATM Cave), go canoeing through Barton Creek Cave, or combine a cave tour with zip lining.
Horseback Riding: Book a nature ride or pair it with a visit to Xunantunich. There's also a wine and cheese option!
Jungle & Mountain Tours: We took a tour to the Mountain Pine Ridge Forest Reserve which has waterfalls, natural pools, and a cave to explore. There's also a jungle pontoon adventure that includes swimming and cliff jumping at three waterfalls.
Other Options: You can also book bird watching, mountain biking, canoeing, and chocolate making tours. Visits are also available to the nearby Green Iguana Conservation Project and San Ignacio Saturday market.
Other Important Notes about Sweet Songs:
All rooms are air-conditioned.
The outlets are 110 voltage, same as in the US.
Water jugs are provided in all rooms and refilled daily.
The rooms (except the premier treehouse) do not have WiFi access. You can access the internet in the treehouse bar, restaurant, and front desk.
If you are someone affected by mosquitoes, BRING BUY SPRAY. You're in the jungle after all. I was bit a few times on day one (WC never was). After that, I used the Deep Woods wipes and they worked really well. If you're in and out of the pool, I'd definitely recommend reapplying.
Photo Gallery: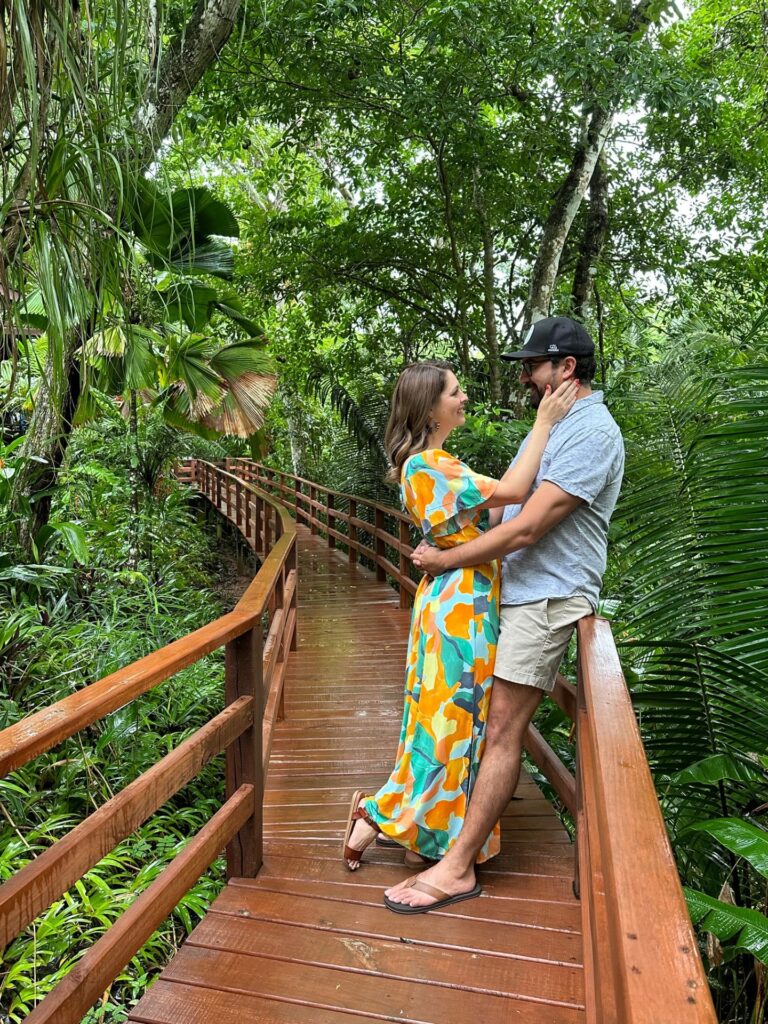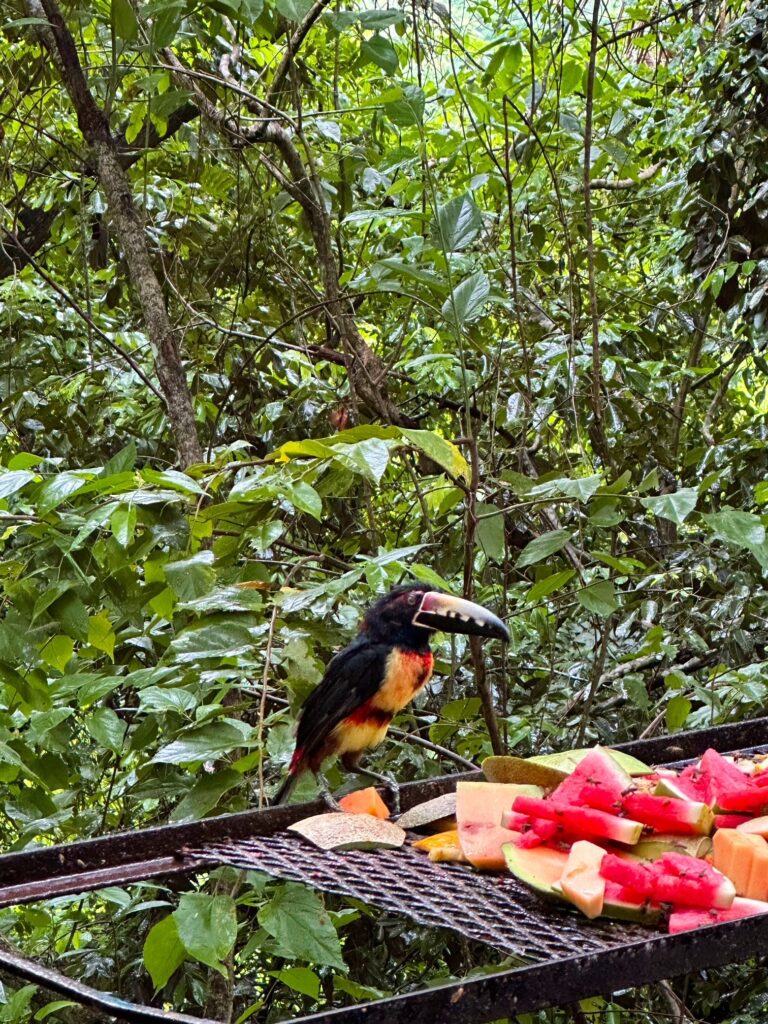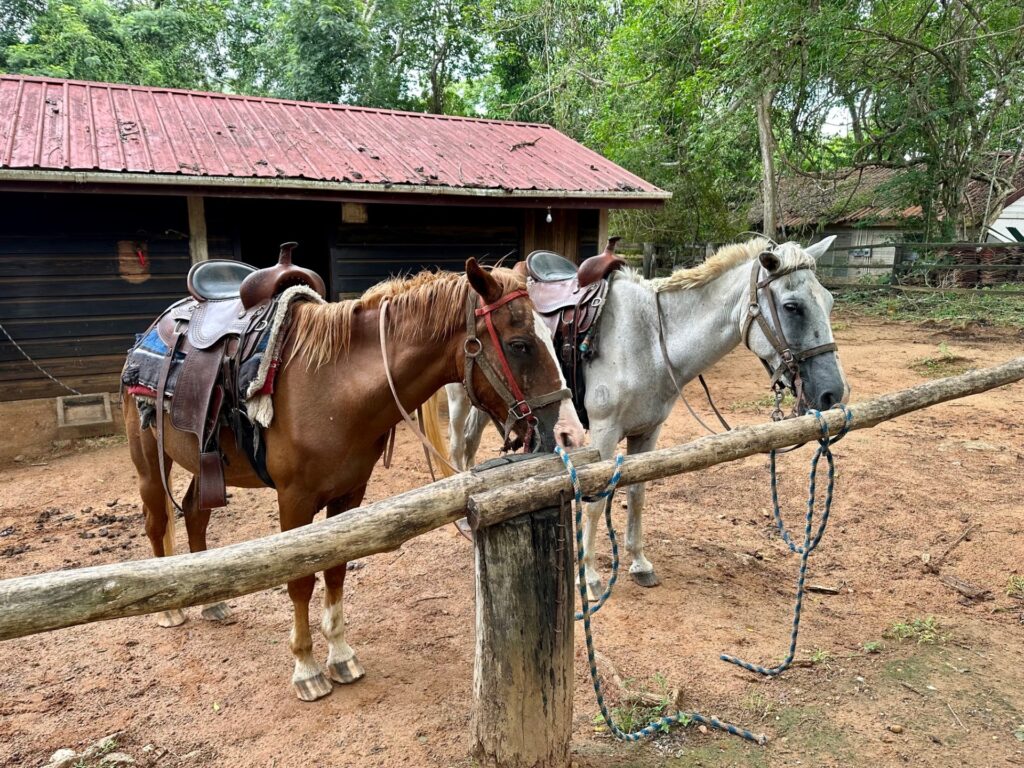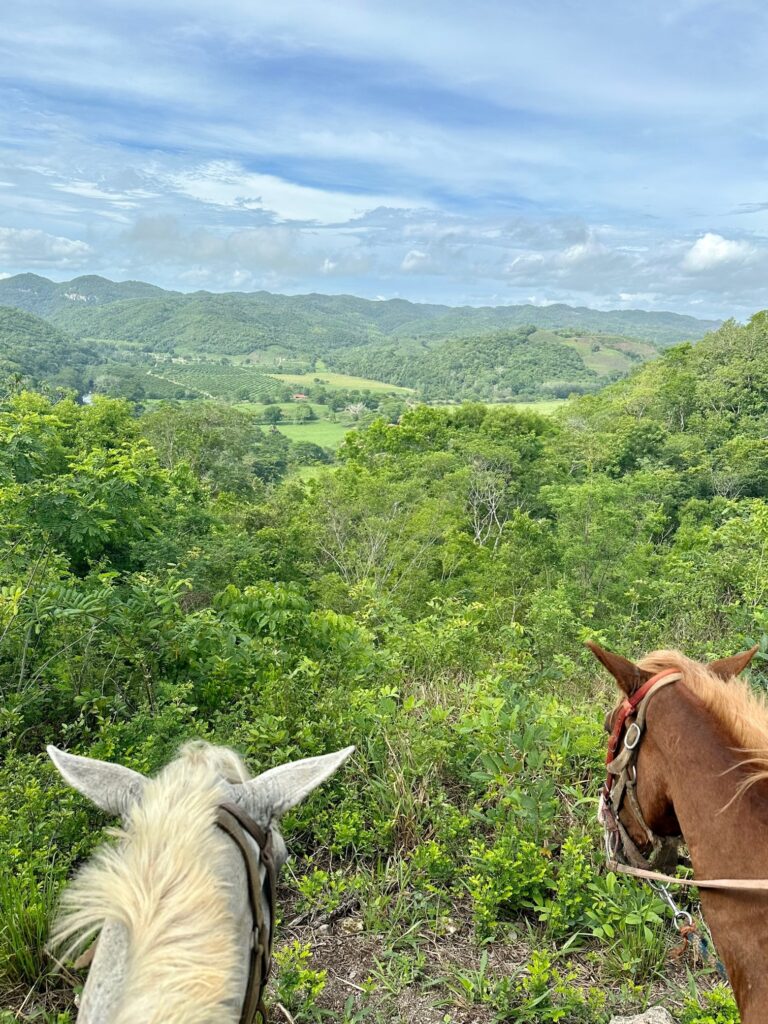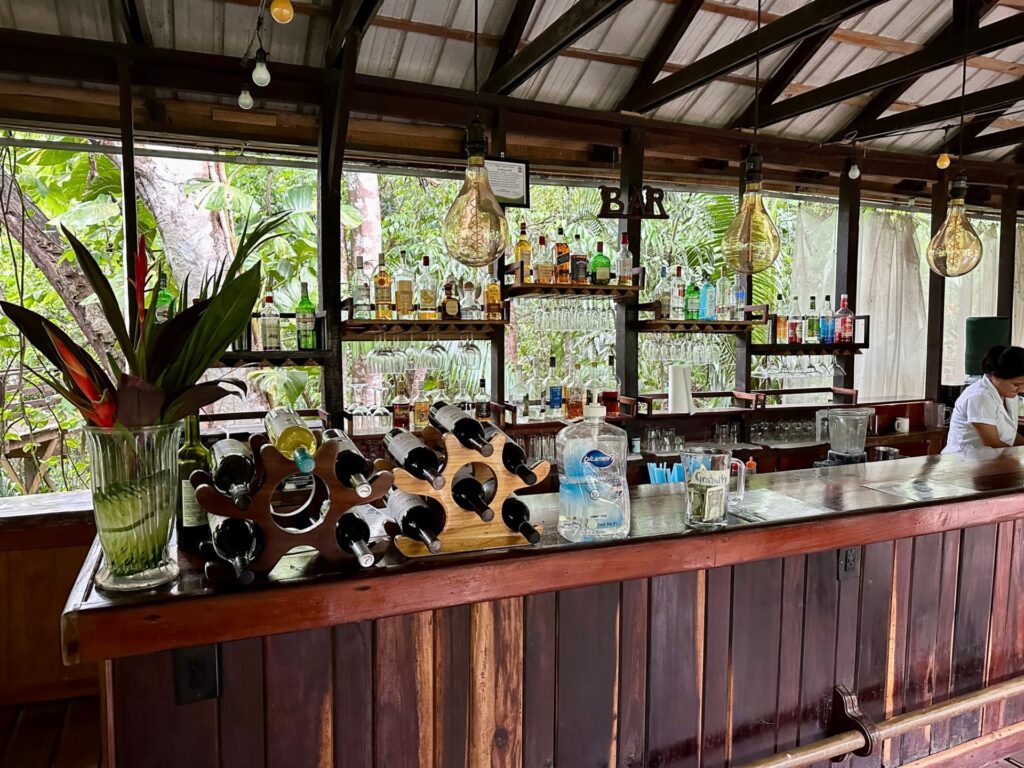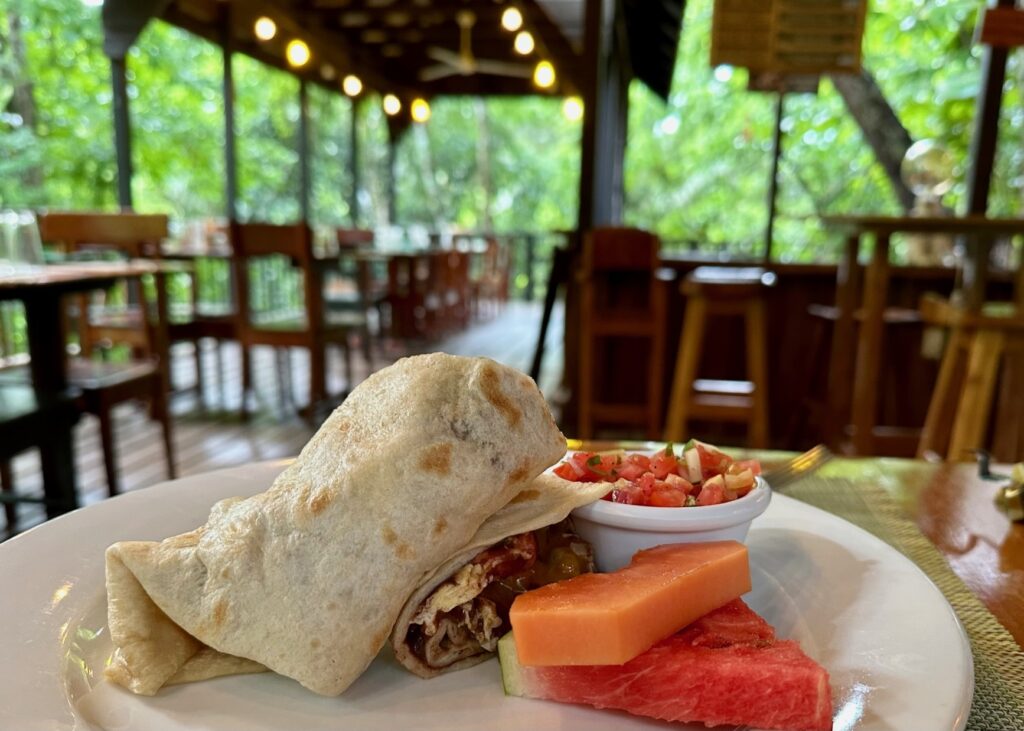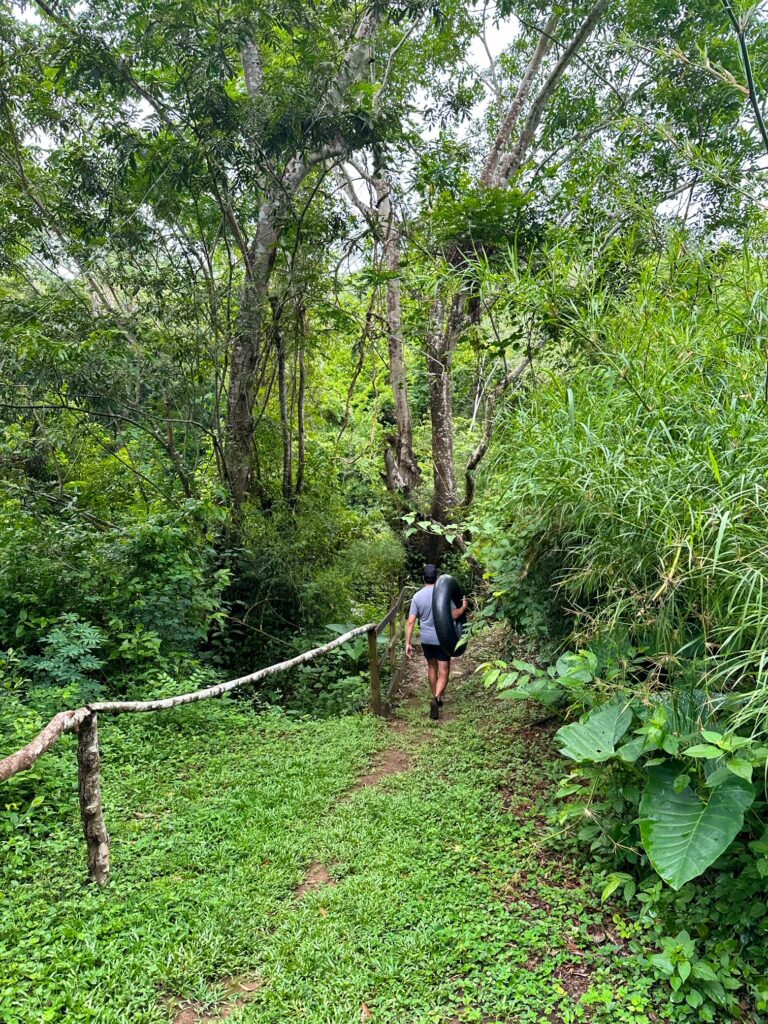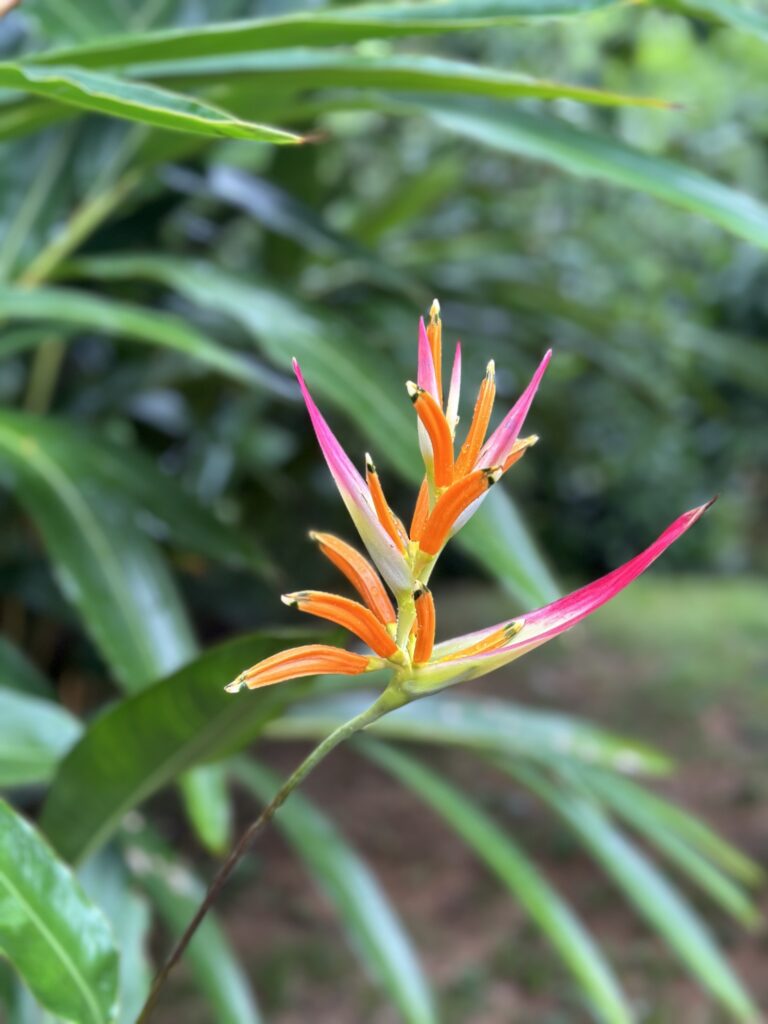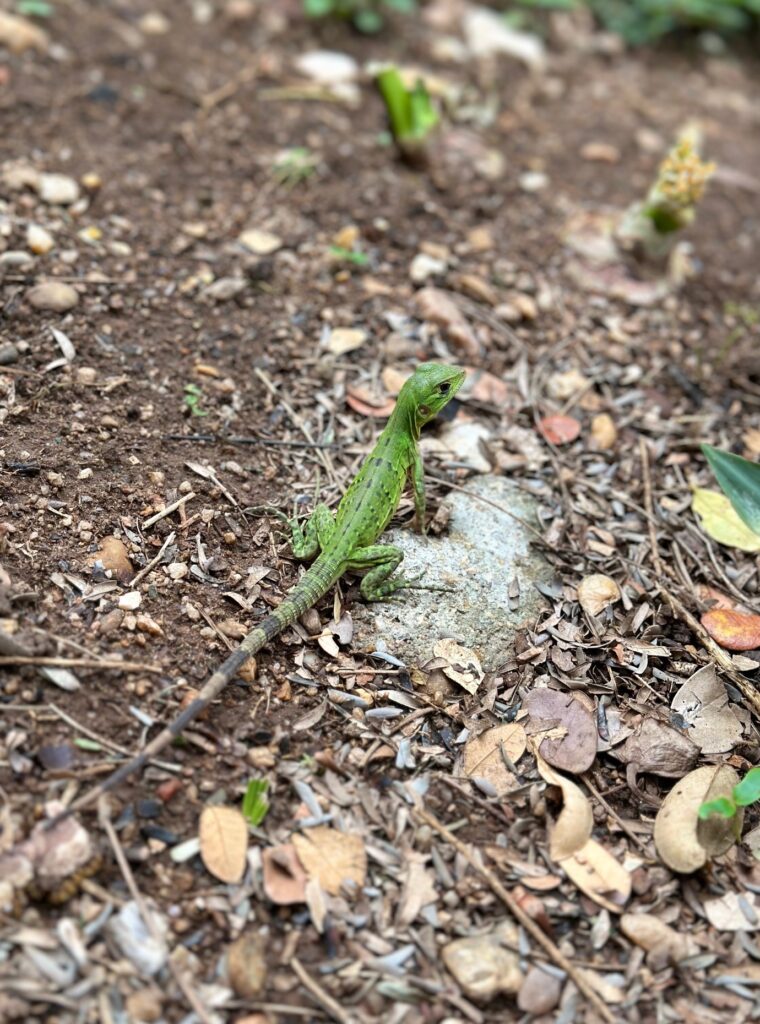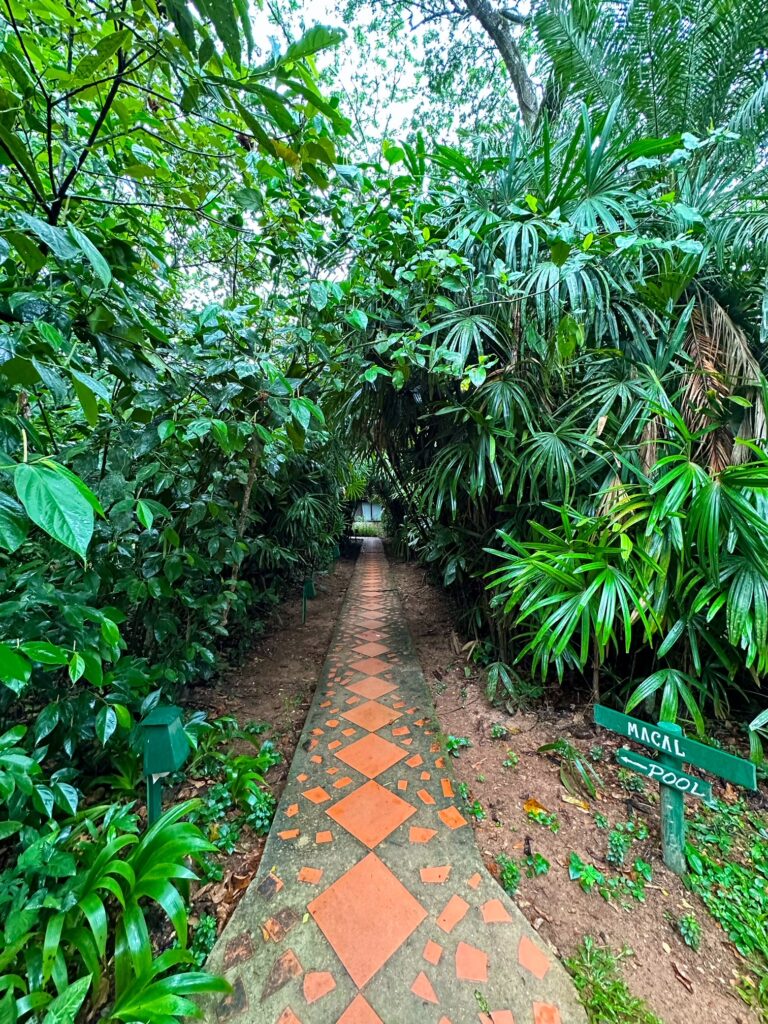 Disclosure: We stayed at Sweet Songs Jungle Lodge partly in collaboration with the resort. As always, all opinions are our own and we only promote accommodations we personally love.
Enjoy our blog post? Pin it to share with others!