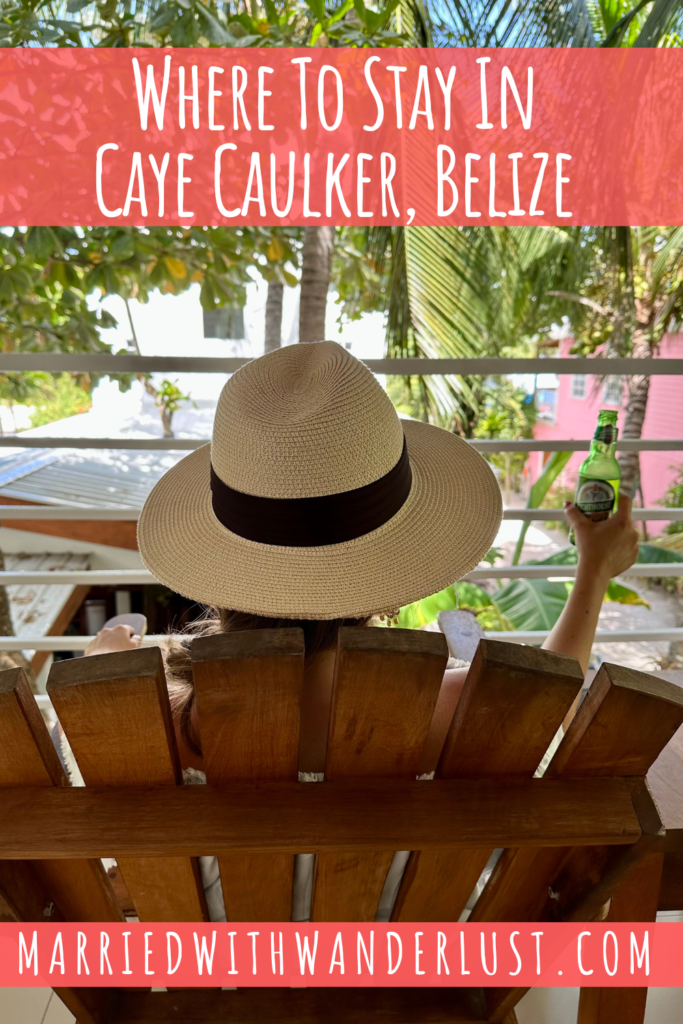 In our last post, we told you about our accommodations for our first few days in Belize at Sweet Songs Jungle Lodge in San Ignacio. But as we mentioned, no trip to Belize is complete without spending time in both the jungle and on the water! So, for the second half of our trip, we headed to the island of Caye Caulker just off the Belize coast and stayed at Weezie's Oceanfront Hotel.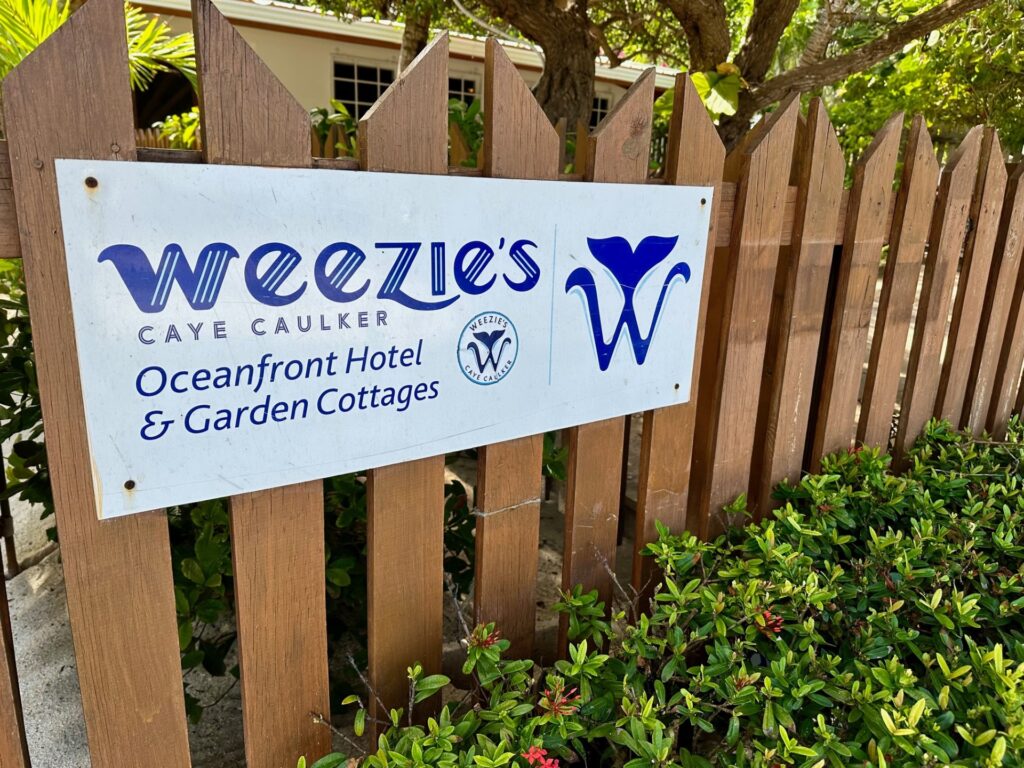 We can't say enough about our experience at Weezie's! From the moment we received our welcome beers at check-in to when we checked out, we felt right at home. The property is beautifully manicured with lots of hibiscus plants and palm trees. In our few days walking around the island, we only saw one other hotel that looked like it even remotely compared in both aesthetics, cleanliness, and amenities.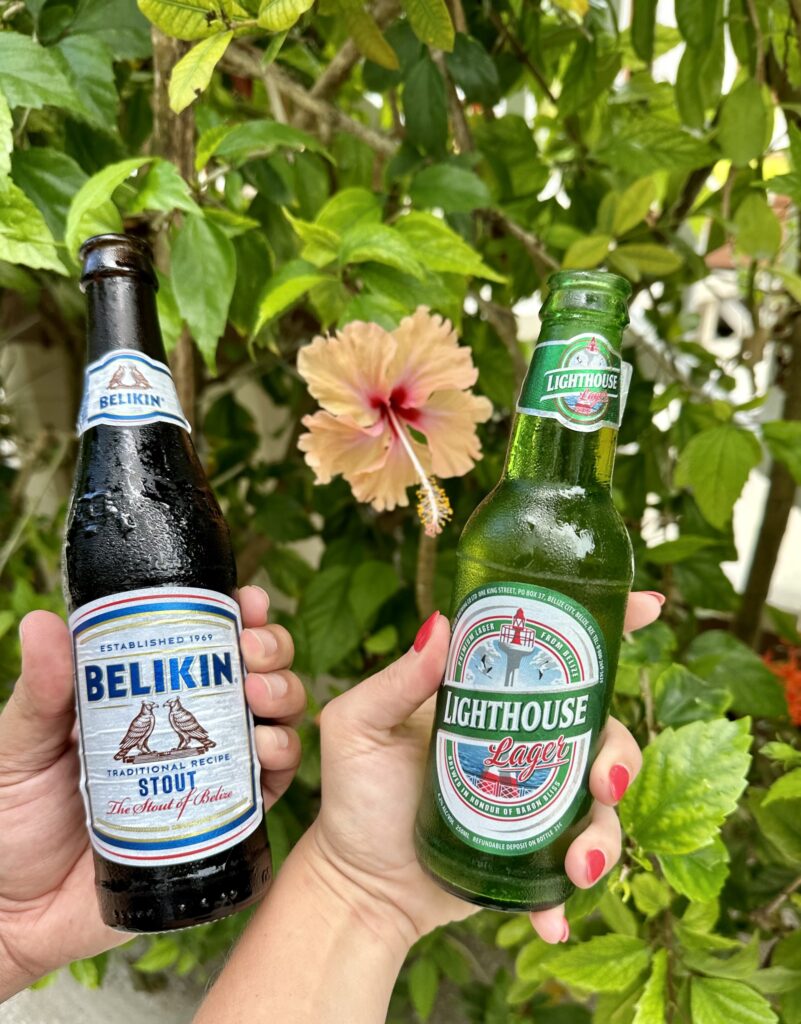 Accomodations at Weezie's Oceanfront Hotel
The hotel has a variety of rooms to choose from including a penthouse, oceanfront suites, and rooms with both king and queen size bed options. We stayed in one of the lofts overlooking the restaurant. The room was decorated with cheery, tropical artwork and was clean and spacious. They provided a five-gallon jug of purified drinking water. There also was a full kitchen which would be great for longer stays. Though, with it being lobster season, we couldn't resist eating out every night!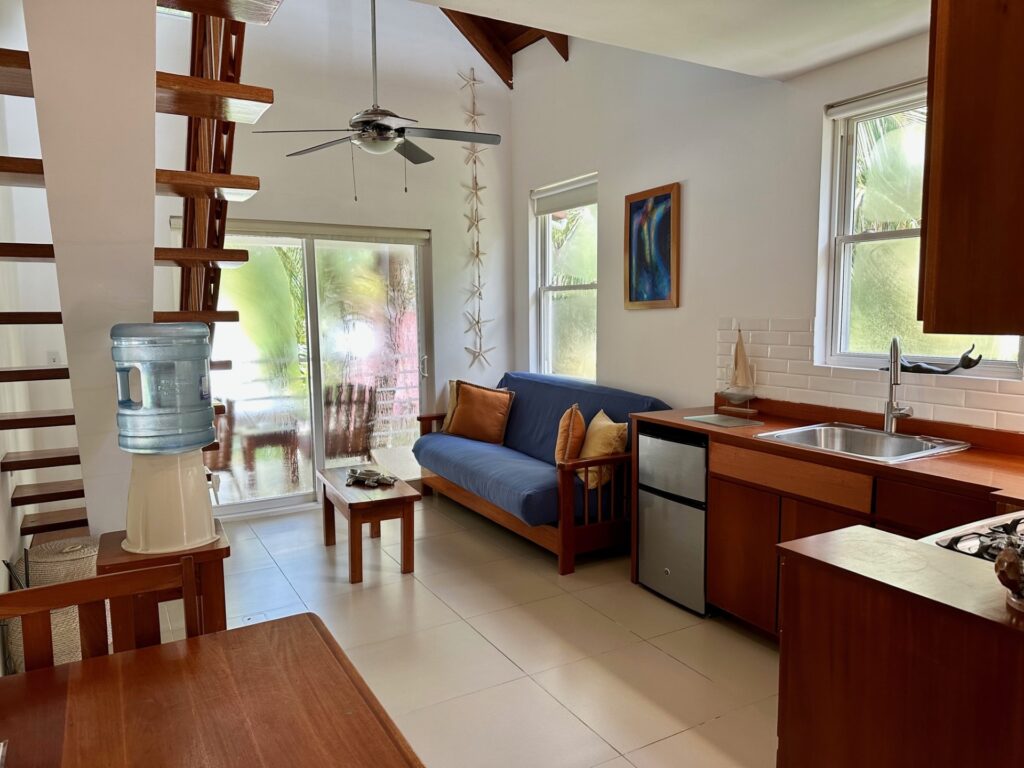 The loft bedroom is upstairs and had a comfy queen bed and couch, a TV, and a lot of shelf space for storage. Most importantly, the room had really good air conditioning which is welcomed after a day in the sun!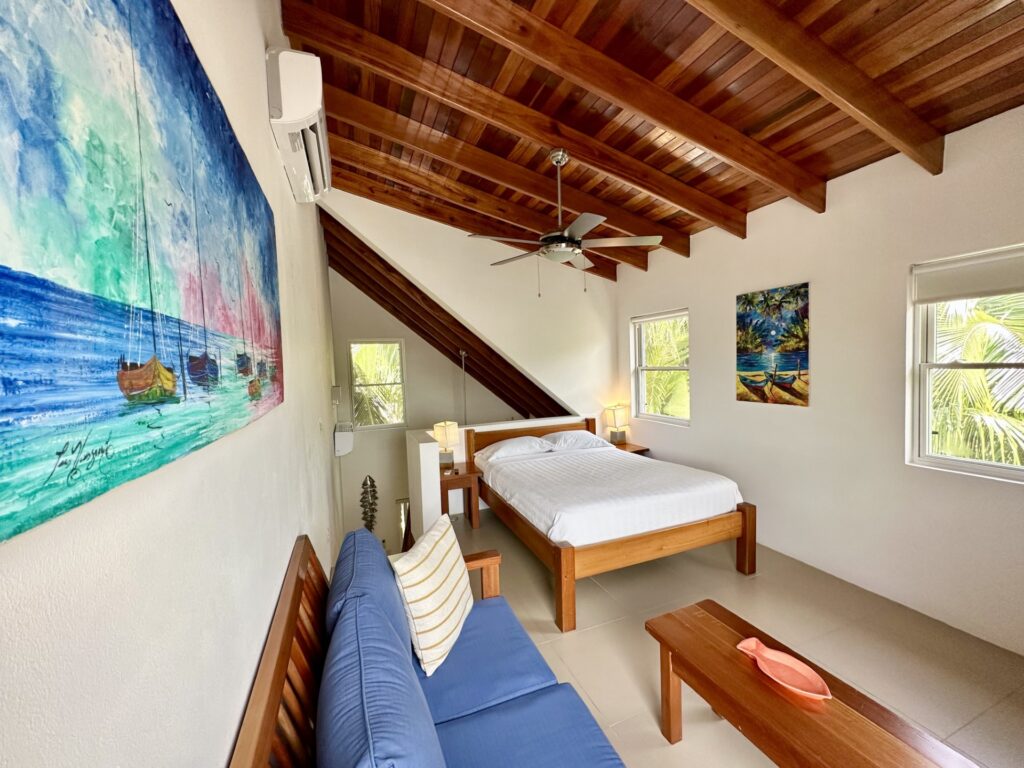 Our balcony overlooked the restaurant and had two adirondack chairs and a table for relaxing.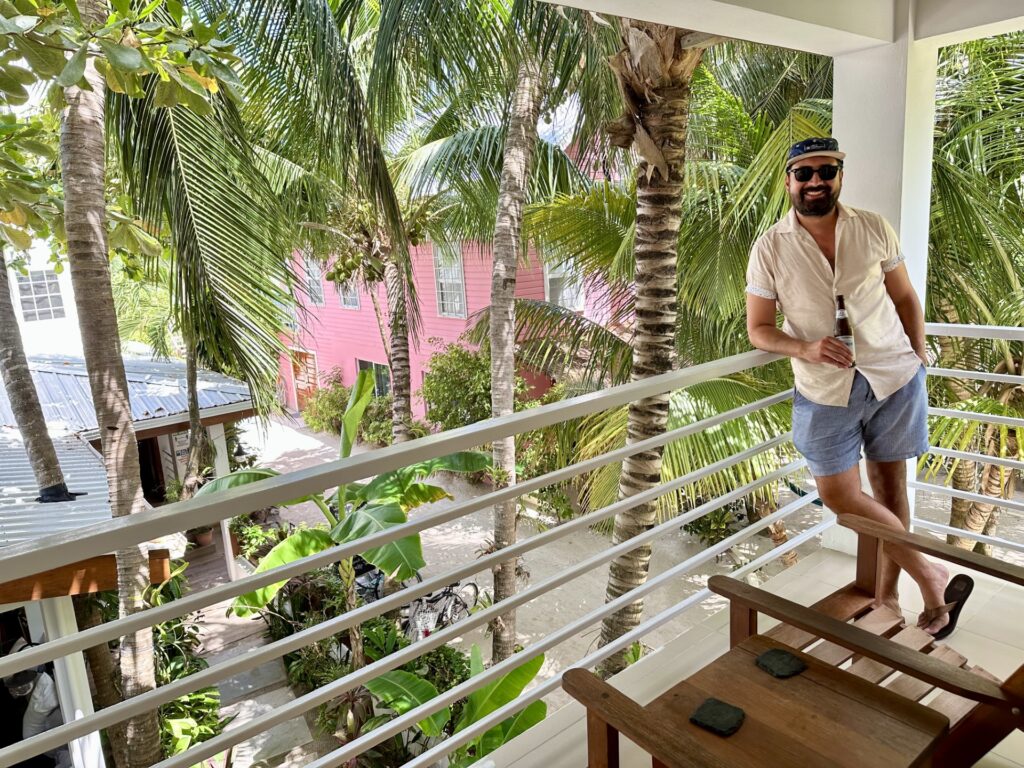 Weezie's Oceanfront Hotel Amenities & Activities
Patio Cafe & Bar
The Weezie's patio cafe and bar is open air, located in between the main building and the building we stayed in. The bar and restaurant staff were fantastic. We ate in the restaurant for one breakfast and lunch and enjoyed both meals.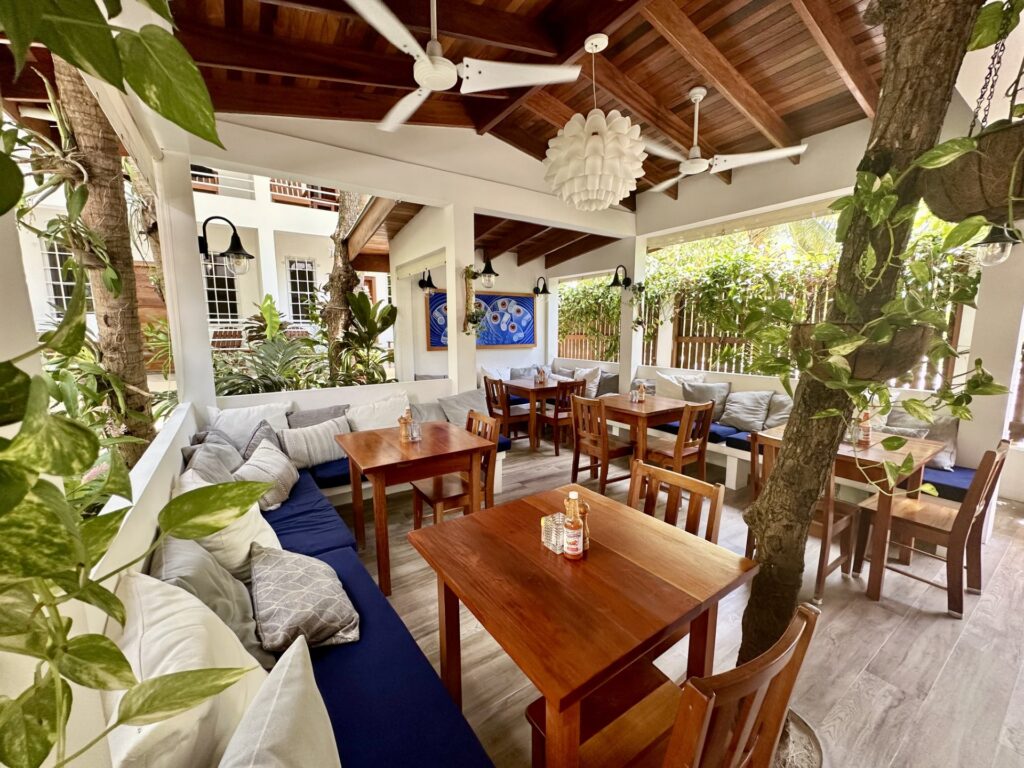 I especially loved the frozen coconut mojito, yum! And there is a 2-for-1 happy hour on local liquors with soda from 12-5 pm.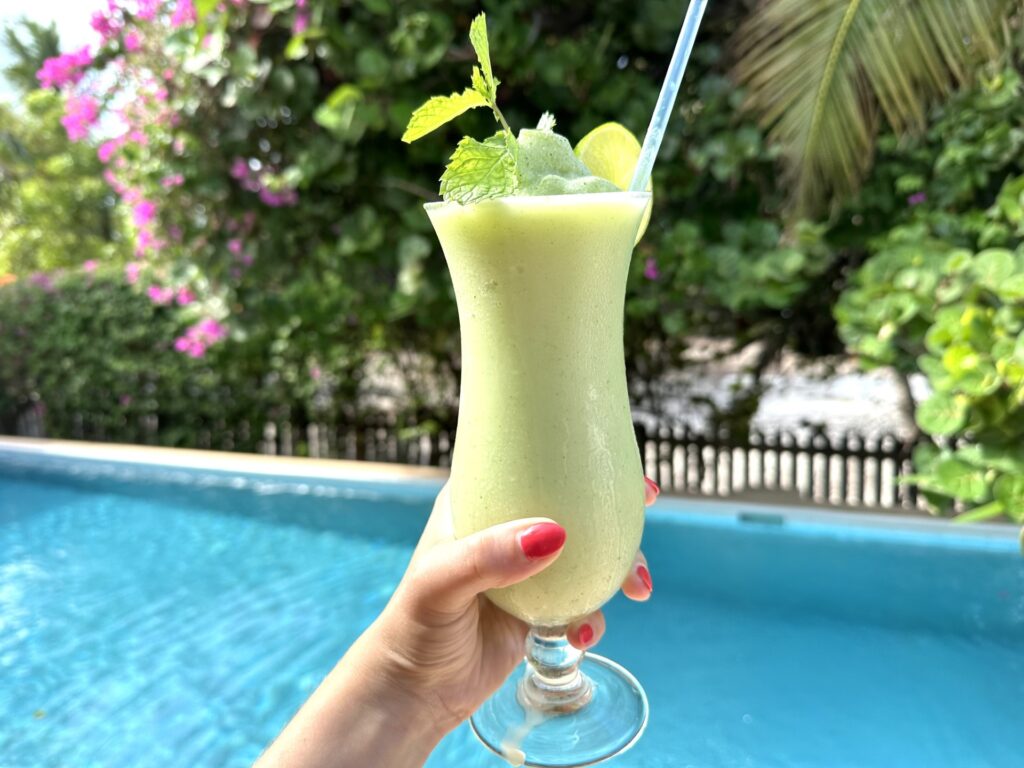 Pools
When we weren't out exploring Caye Caulker, we spent a lot of time by the Weezie's front pool. A large sea grape tree stretches over part of the pool providing shade and there are plenty of lounge chairs for the number of rooms at the hotel. If it happens to be busy, there is a second pool on the hotel property.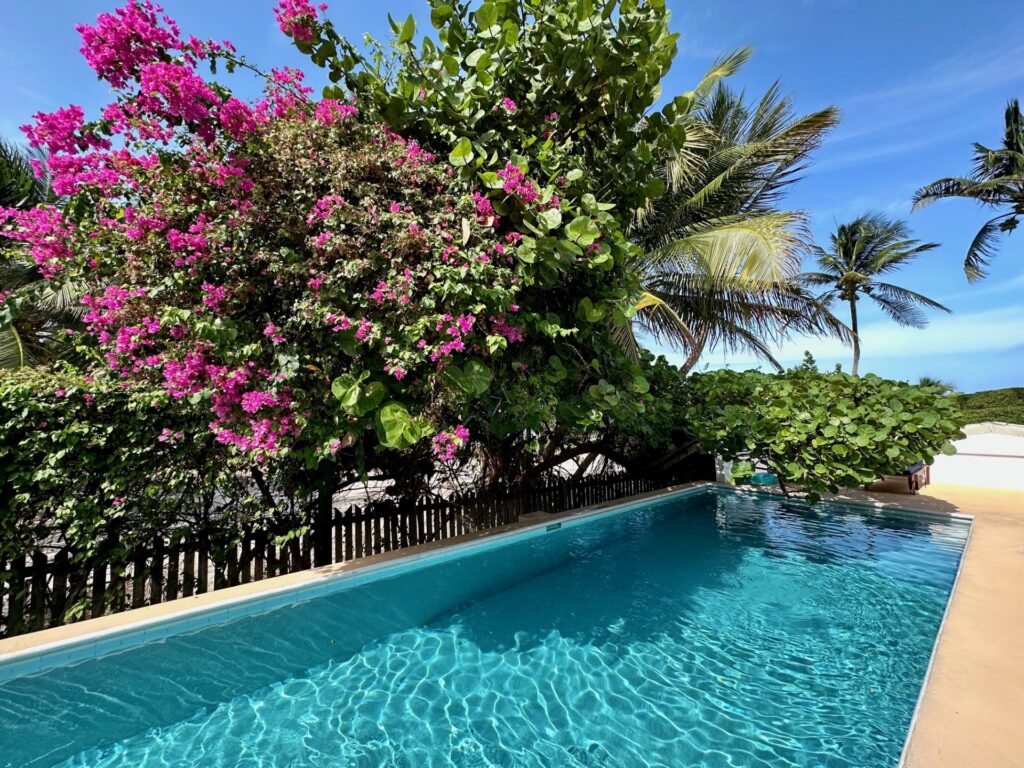 Beach & Pier
If you prefer an ocean view, there is a beach area with lounge chairs as well as a pier with lounge chairs.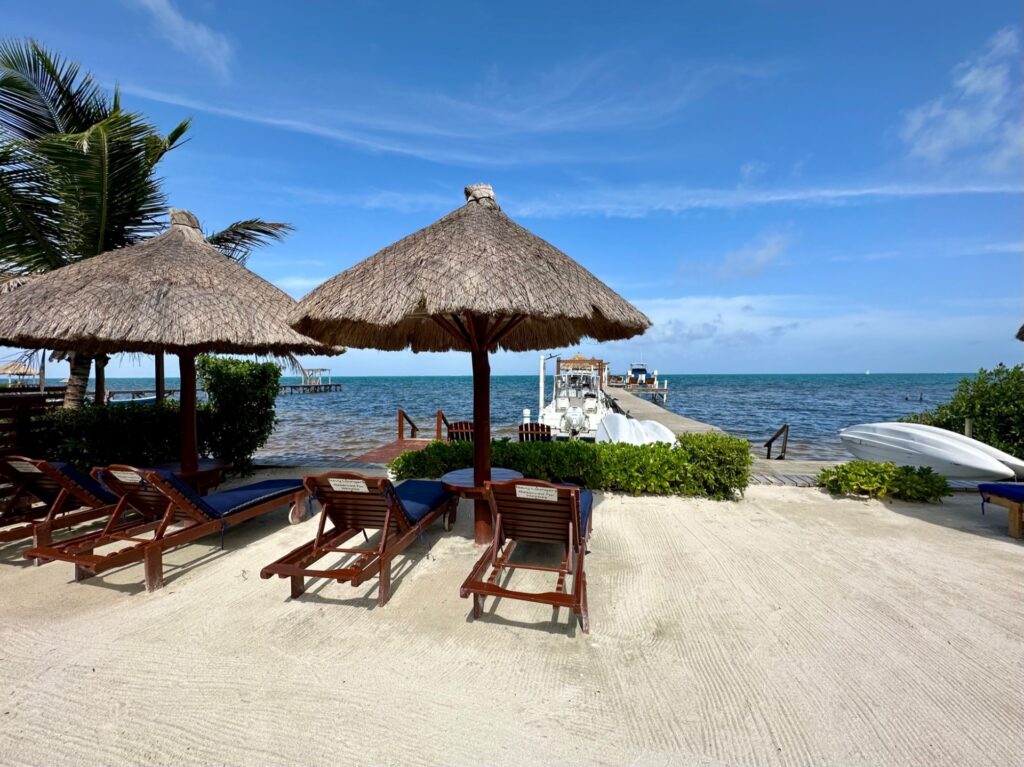 Make sure you get out one morning to watch the sunrise from the pier!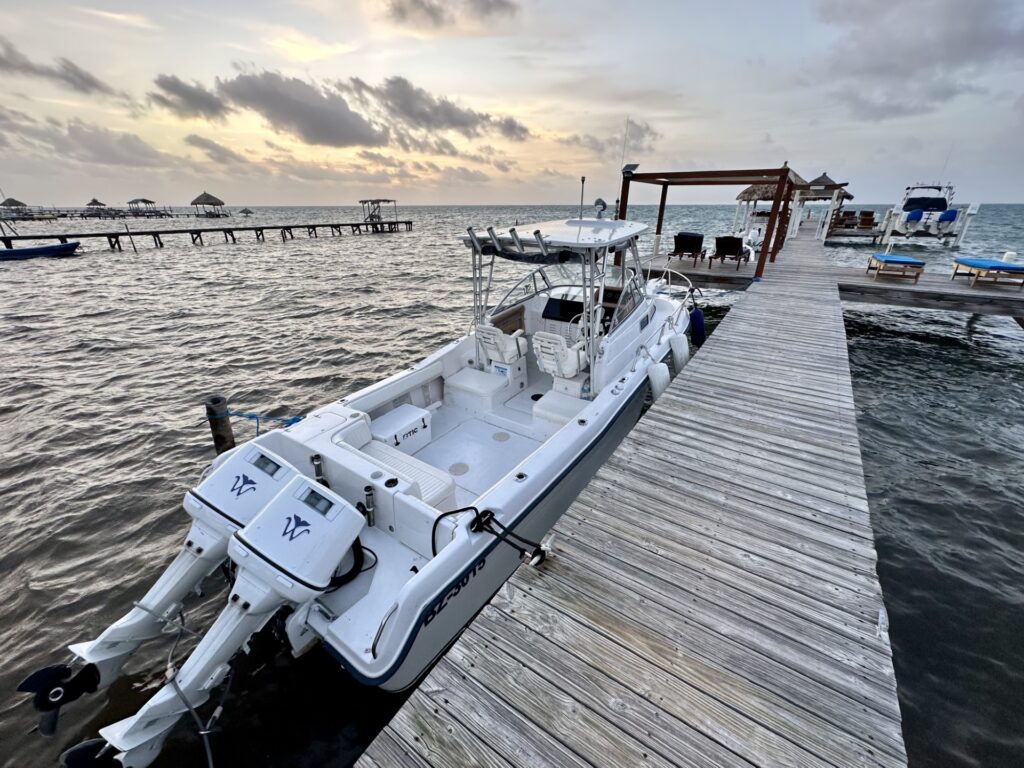 Excursions & Activities
We didn't get a chance to use them but love that Weezie's offers guests free use of their paddleboards, kayaks, and fishing poles. Bicycles are also available for rent by the day.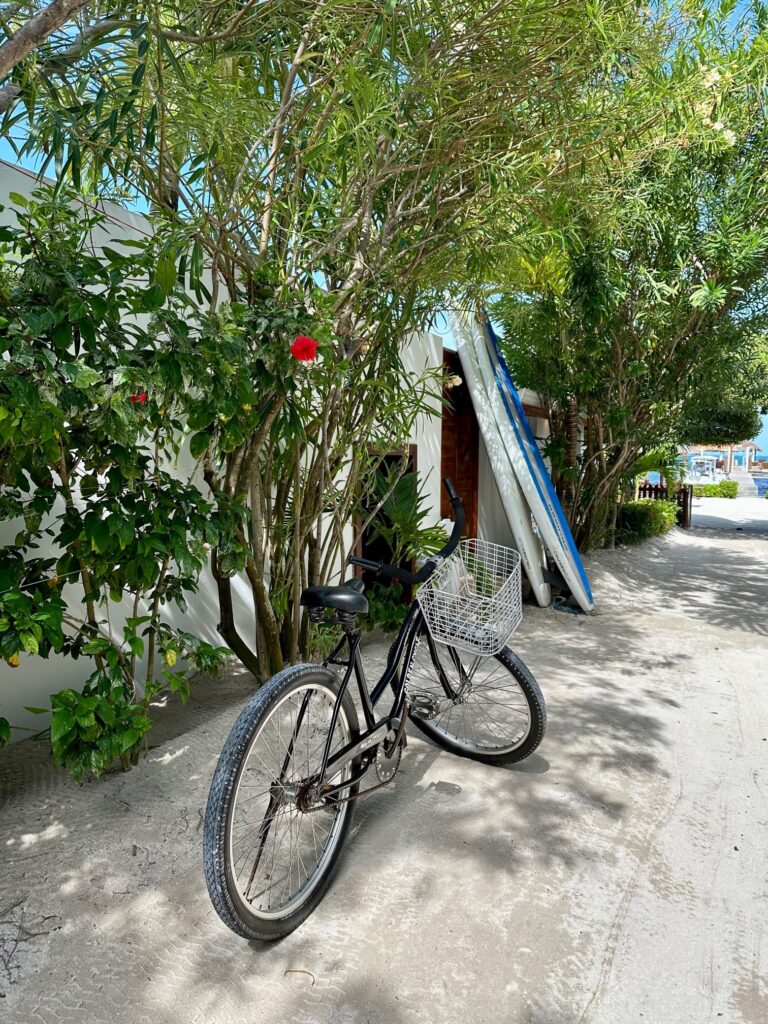 Excursions are also available and can be booked at the Weezie's front desk. There are full and half day snorkeling tours, fishing trips, sunset cruises, and more. You can request a private tour. You can also schedule a beach-side or in-room massage.
Other Information on Weezie's Oceanfront Hotel
Here are a few other things to know about Weezie's:
While this post focused on the hotel, we wanted to mention Weezie's has five adorable Garden Cottages located two blocks inland and about a five-minute walk from the hotel. The cottages also have a pool available for guests.
The main strip of Caye Caulker can be a bit noisy in the evenings but Weezie's Oceanfront Hotel is just far enough away to avoid the hustle and bustle but also close enough to walk into town for dinner or drinks. Whenever we didn't feel like walking, the front desk called us a golf cart. The driver always arrived within a couple minutes. Golf cart rides on the island are $5 BZD or $2.50 USD per person.
There are two sweet cats on the property and they're happy to receive your love (when they're not napping).
Our only minor complaint is a house across the street from the hotel property that plays music and talk radio throughout the day. Most days it didn't start until we were already up and moving, but one morning it started around 6:30 am. It definitely shouldn't deter you from choosing Weezie's, but something to be aware of.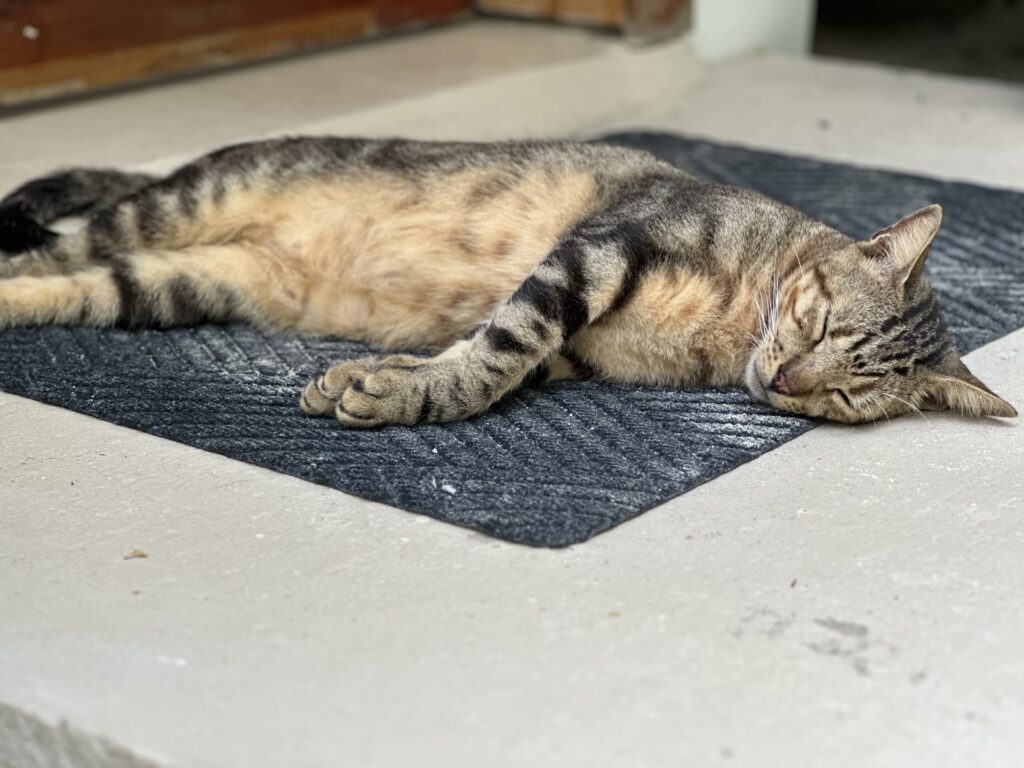 Photo Gallery from our Stay at Weezie's: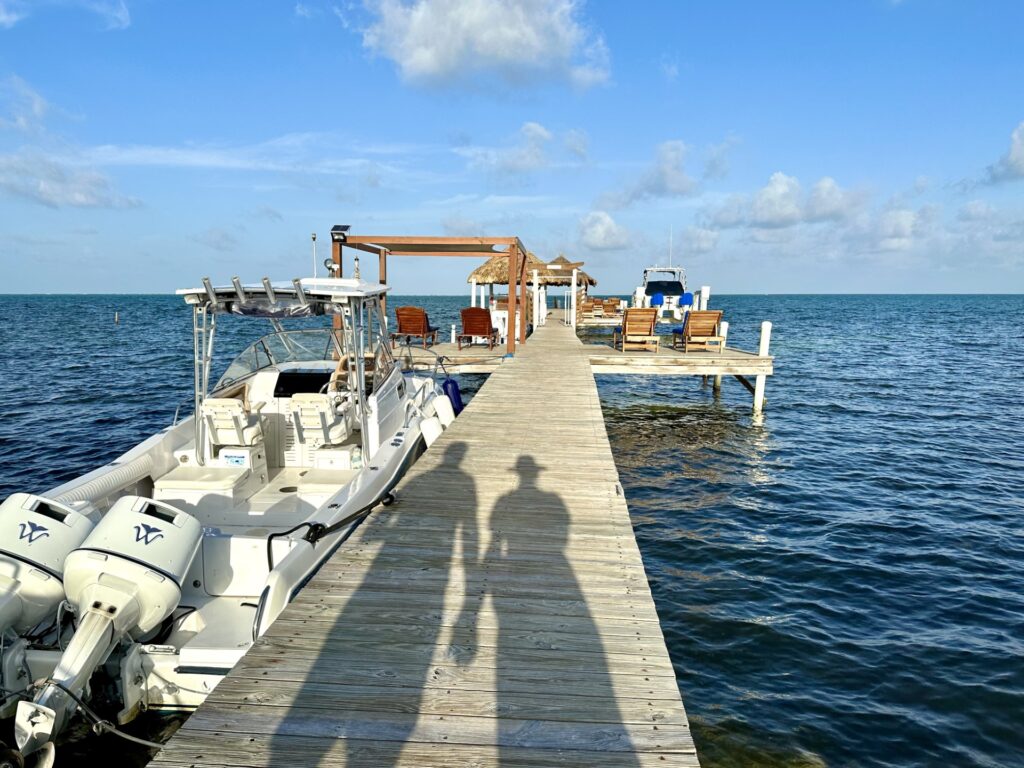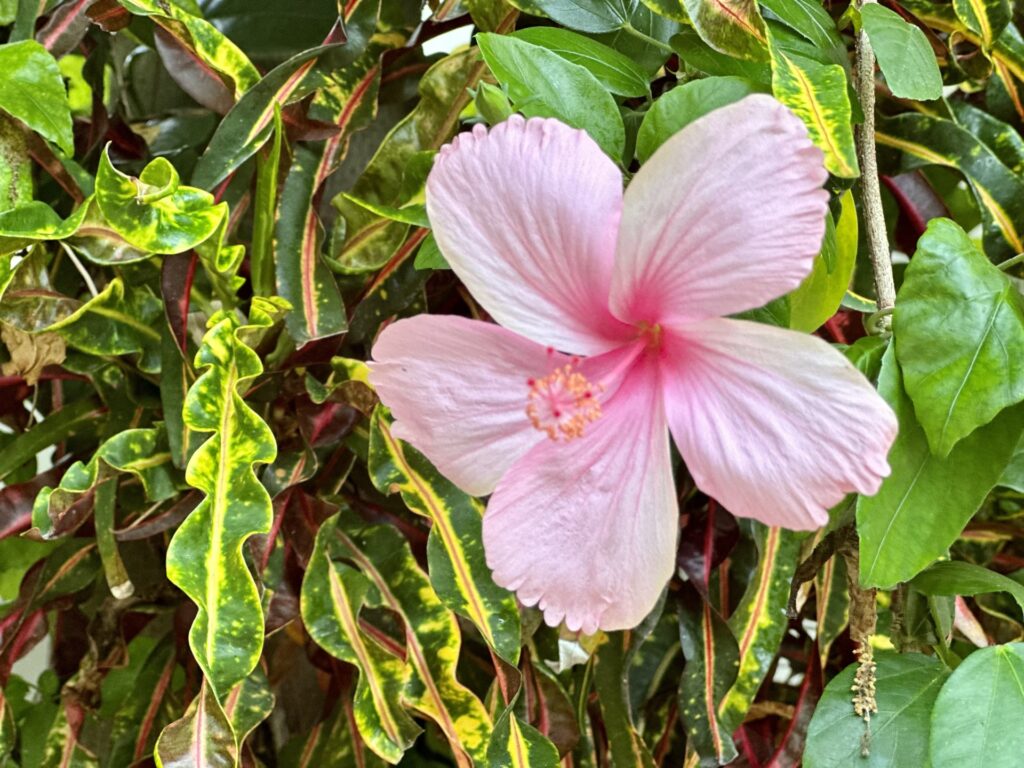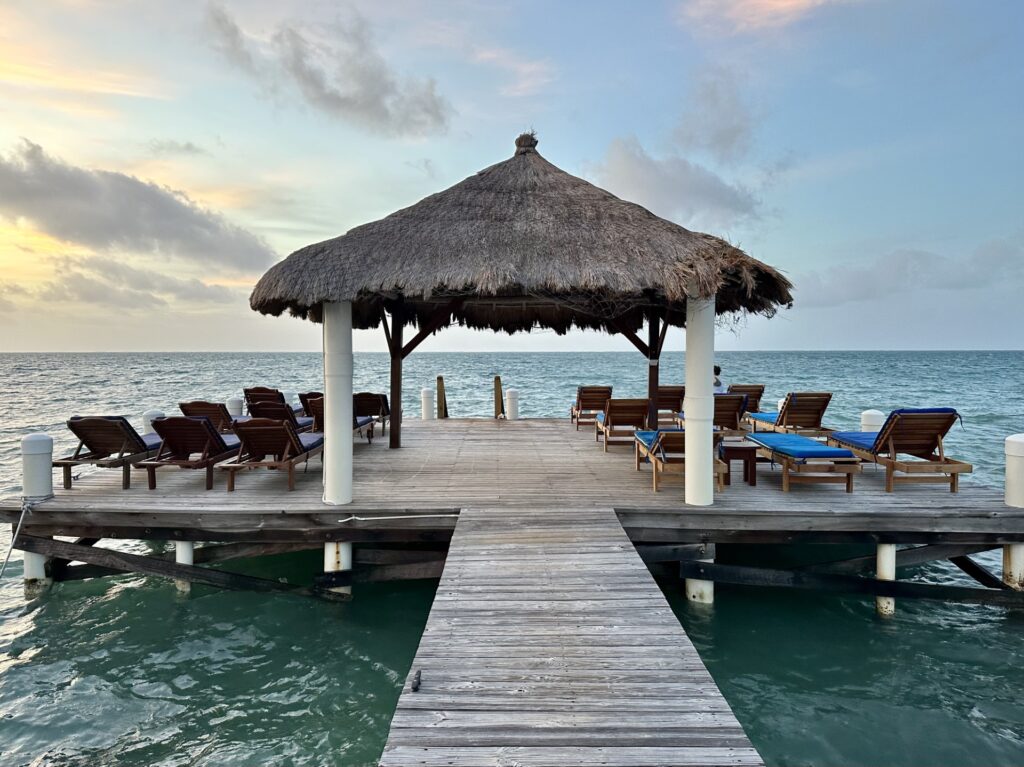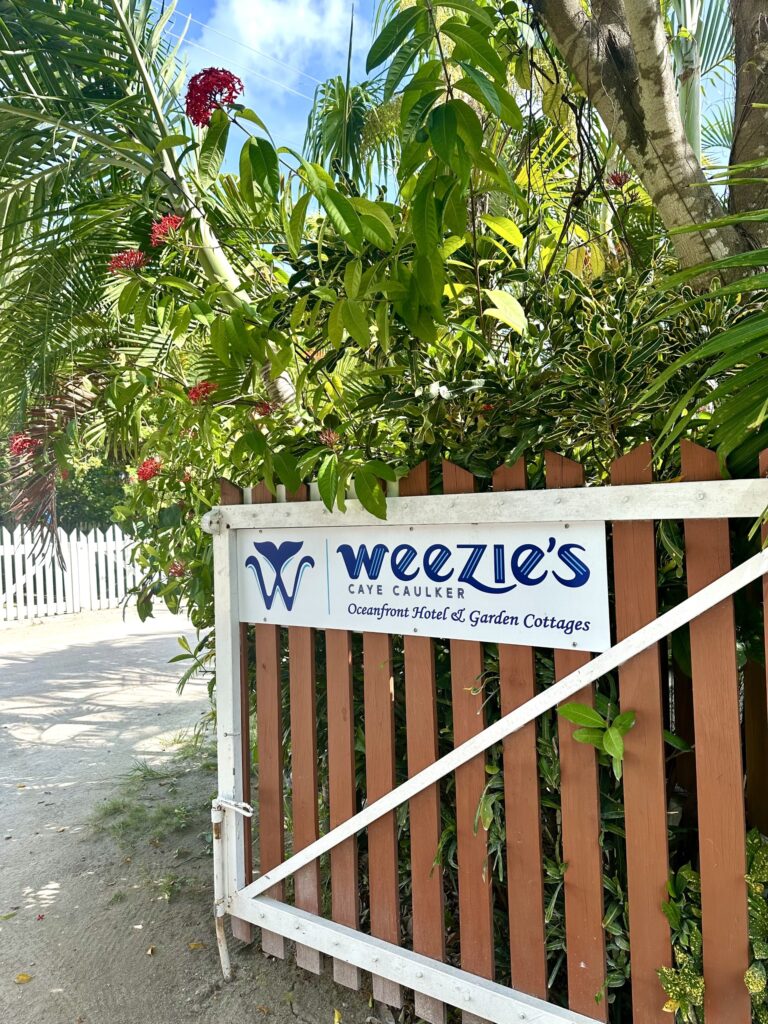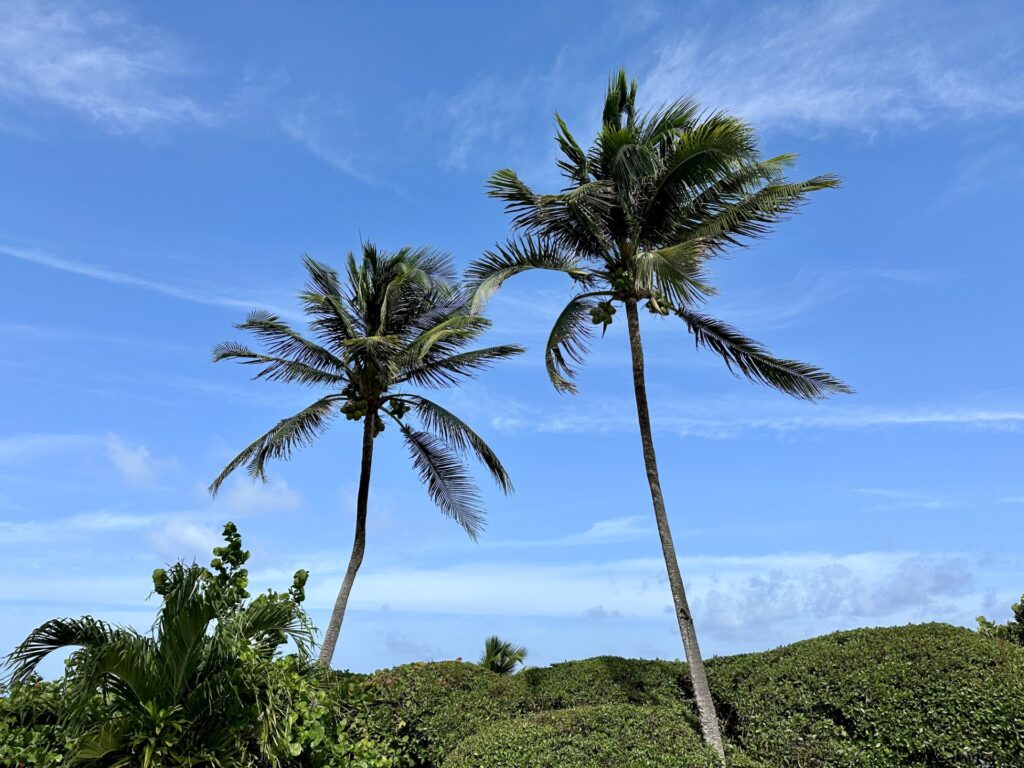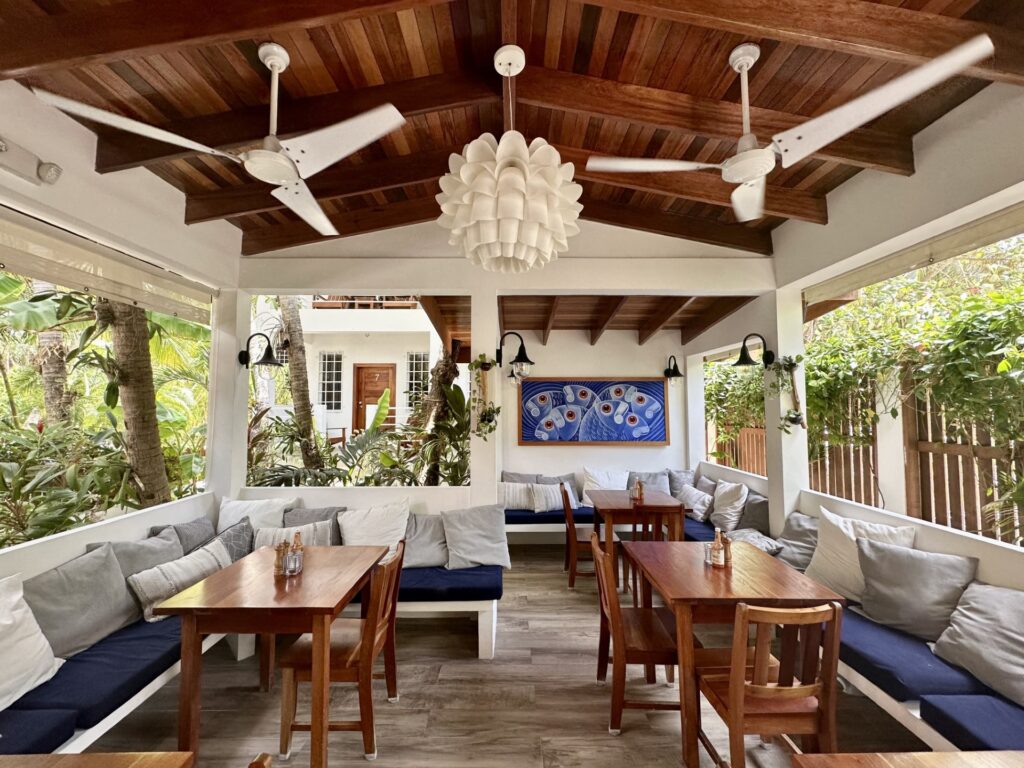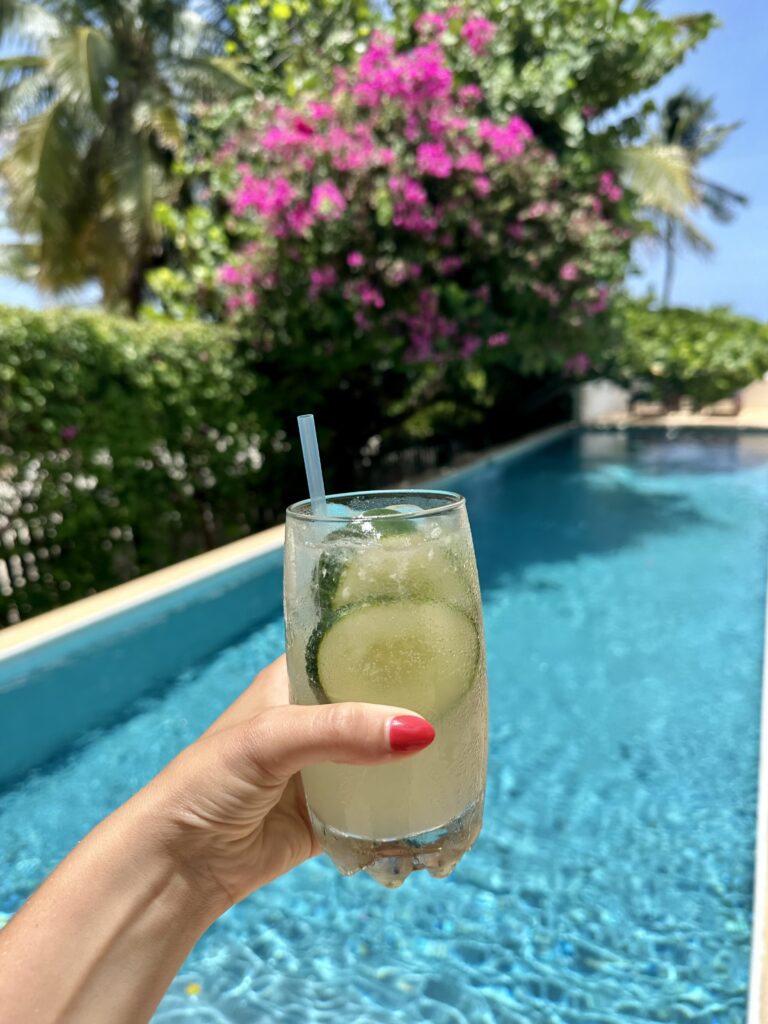 Disclosure: We stayed at Weezie's Oceanfront Hotel in collaboration with the hotel. As always, all opinions are our own and we only promote accommodations we personally love.
Need more Belize inspiration?
Check out this blog post to help you plan your trip:
Enjoy our blog post? Pin it to share with others!