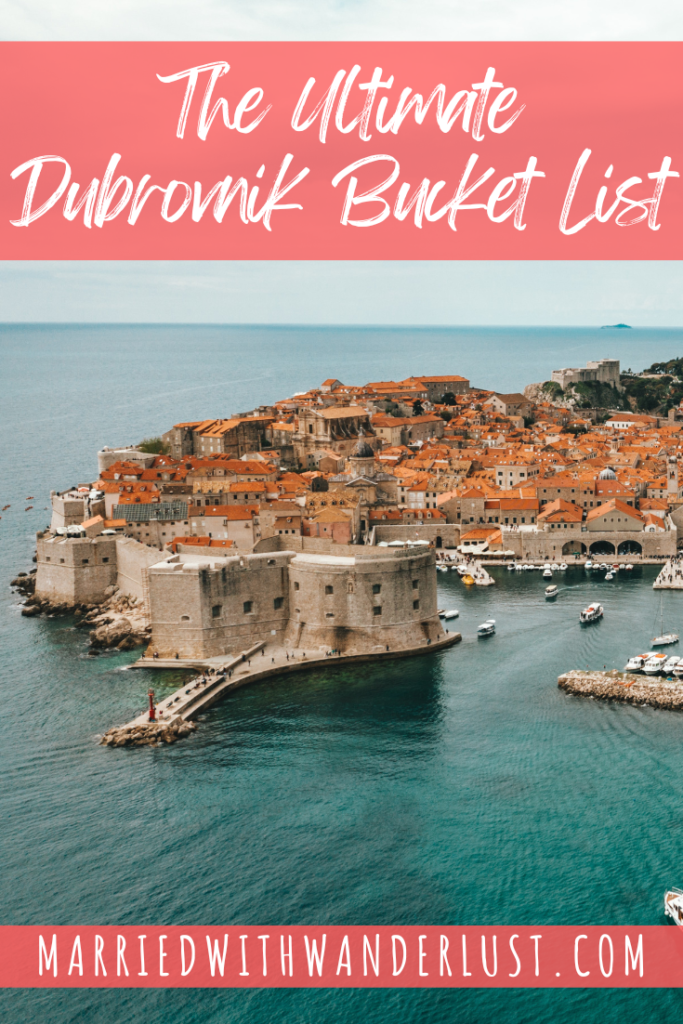 We spent 2 1/2 days in Dubrovnik before embarking on a Sail Croatia trip to several islands, ending in Split. As per our usual, we packed as much sightseeing as we could during our time. This Dubrovnik bucket list includes some of our favorite highlights plus a few others suggestions we weren't able to get to!
25+ Things To Check Off Your Ultimate Dubrovnik Bucket List:
Architecture & Old Town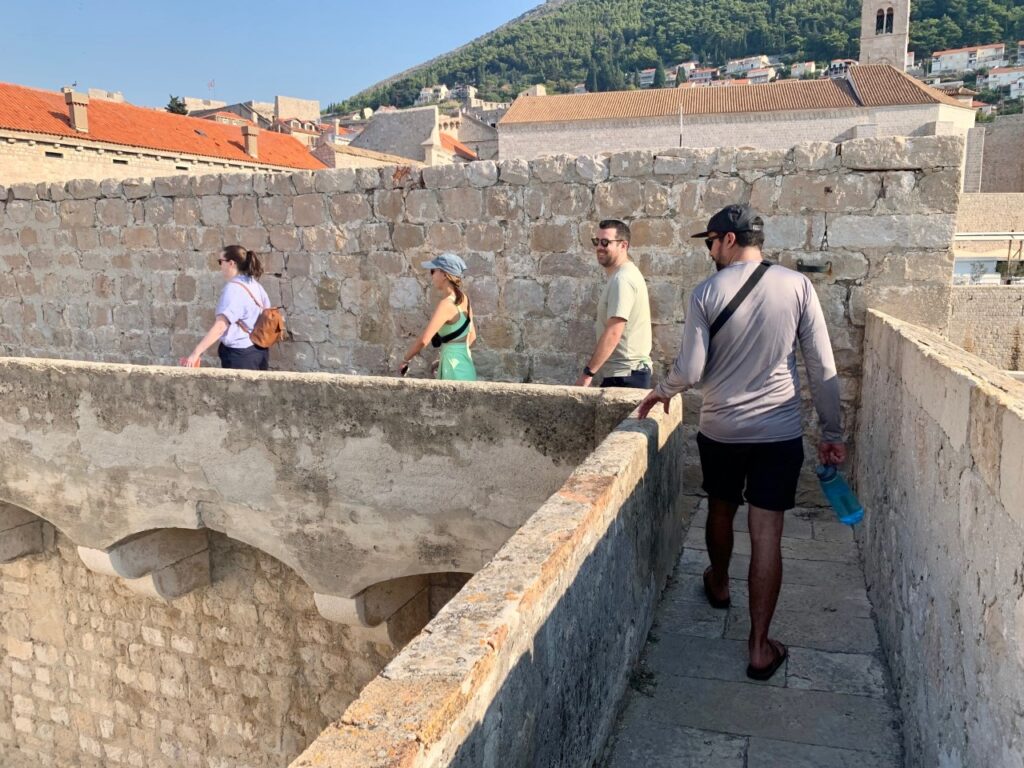 Walk the City Walls – This is the #1 must-do on your Dubrovnik bucket list. We recommend being in line when the walls open to avoid the crowds. Tip: purchase your tickets online in advance to save time.
Lovrijenac Fortress – This fortress is located outside of the walled city. During the summer, it is home to the Dubrovnik Summer Festival where performers put on plays such as Hamlet and Romeo & Juliet.
Walk through the main City Gates – Pile Gate is the main entrance to old town Dubrovnik and is an iconic viewpoint of the city. If you're in Dubrovnik for very long, you'll certainly find yourself walking through Pile Gate a handful of times.
Dubrovnik Cathedral – Entrance to the cathedral is free, but you'll pay a small price to visit the treasury.
Nature & Views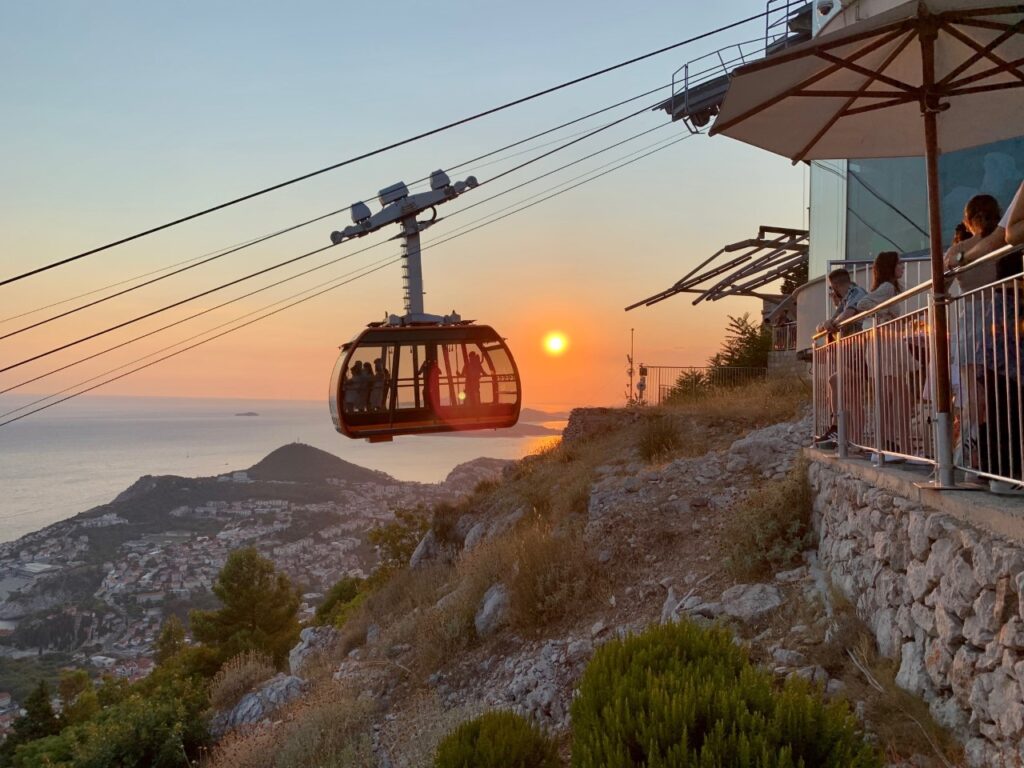 Ride the Dubrovnik Cable Car – You'll get a great birds-eye view of Dubrovnik while on the approximately 4-minute cable car ride. To be honest, though, there isn't a whole lot to do at the top so make sure you have a reservation for Panorama restaurant while there (more details below in our food & drink section).
Lokrum Island – Try to be on the first ferry in the morning to beat the crowds! While on Lokrum, hike up to Fort Royal, keep an eye out for wandering peacocks, swim in the "Dead Sea," find the Cross of Triton, explore the monastery complex, sit on the Iron Throne, and more!
Banje Beach – If you're a beach person, this is the most popular beach spot in Dubrovnik. If you travel a little further outside the walls, you can find some beaches that are less crowded.
Swim in the Adriatic Sea – Even if you're not a beach person, there are plenty of spots to take a dip in the sea. We swam while at Lokrum Island (there are plenty of access spots). You can also swim in front of the Buža bars and Dodo Beach Bar (details below), and other locations around Dubrovnik.
Tours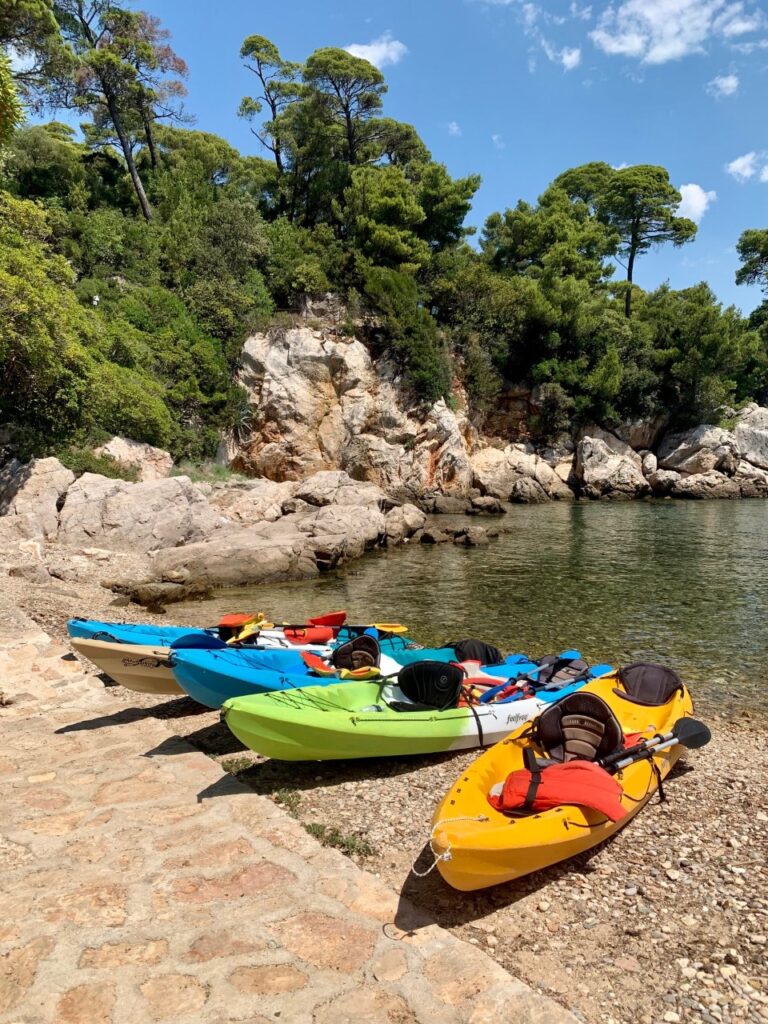 Game of Thrones Tour – If you're a fan of GOT, this is a must for your Dubrovnik bucket list. So many scenes from the show were filmed in Dubrovnik including King's Landing and the Red Keep.
Kayaking Tour – There are a variety of kayaking tours that give you a look back at the Old Town from a different perspective. You can also take a kayak tour to Lokrum Island (though pay attention to the details because some just go around the island and you don't get to get off and explore).
Boat Trip – We didn't take a boat day trip while in Dubrovnik since we were about to depart on a 7-day sailing trip with Sail Croatia. However, if you don't have sailing plans, a day trip to the Elaphite Islands is a great way to get off the mainland.
Day Trips – Dubrovnik is a great jumping off point for day trips to Montenegro or Mostar.
Food & Drink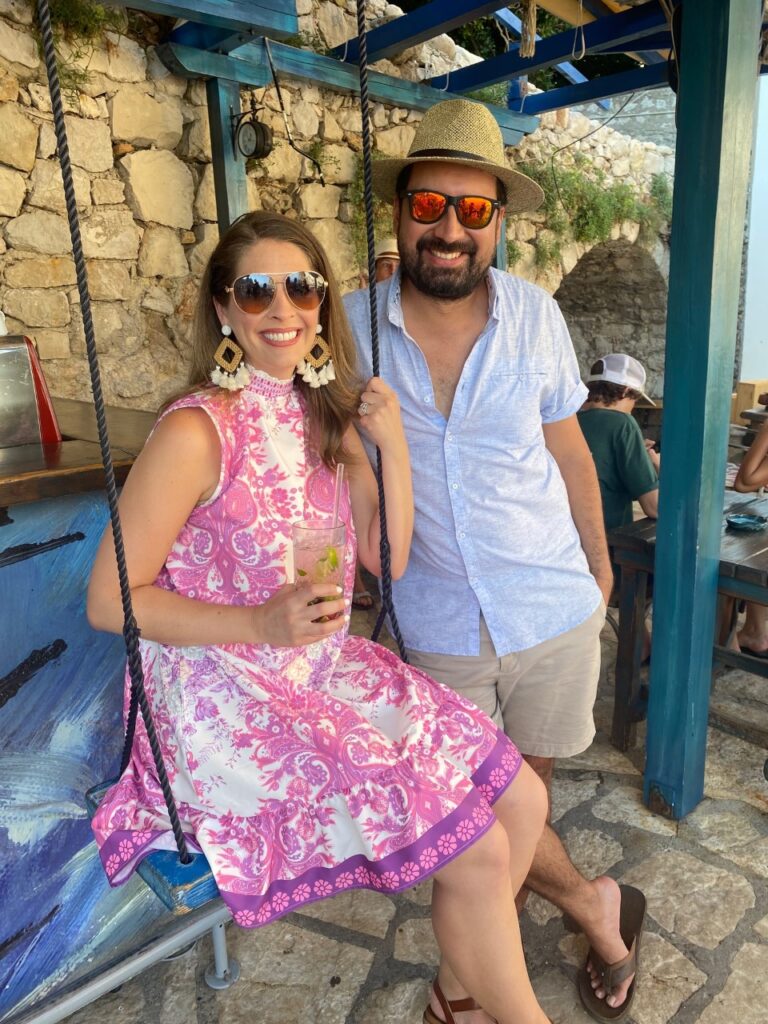 Panorama Restaurant – This goes hand-in-hand with the cable car. Ride the car to the top and plan for dinner at Panorama during sunset. The service, food and drinks are all top notch! Note: you'll need a reservation (especially if you want to be along the edge)!
Restaurant Dubrovnik – This was our favorite meal in Dubrovnik (perhaps in all of Croatia)! The tasting menu and wine pairing is not to be missed, but the a la carte menu is great, too!
Dvino Wine Bar – D'vino Wine Bar offers wine tastings for a variety of the wine regions in Croatia.
Buža Bars – Walk through holes in the stone for two of the bars with the best waterfront views in Dubrovnik. Tip: these bars don't have bathrooms so be prepared!
Dodo Beach Bar – Awesome spot to stop at for waterfront drinks after visiting Lovrijenac Fortress.
Restaurant 360 – We didn't make it to this spot, but several of the friends we traveled with did and they raved about it!
The Bar – Yes, it's called "The Bar" and it's a great late night cocktail spot! Loved the espresso martinis here.
Dubrovnik Brewing Company – If you like craft beer, you'll want to visit DBC and check it off your Dubrovnik bucket list. But if you're used to really good craft beer (we live in Denver, Colorado where there are exceptional breweries), you might be a bit underwhelmed.
Buzz Bar – Not to be confused with the Buža Bars, Buzz Bar is a popular spot for cocktails and coffee alike. Be prepared, though — like many of the bars in Dubrovnik, it can get quite smoky if you sit inside (smoking is allowed inside in many spots in Croatia)!
Other Items for Your Dubrovnik Bucket List!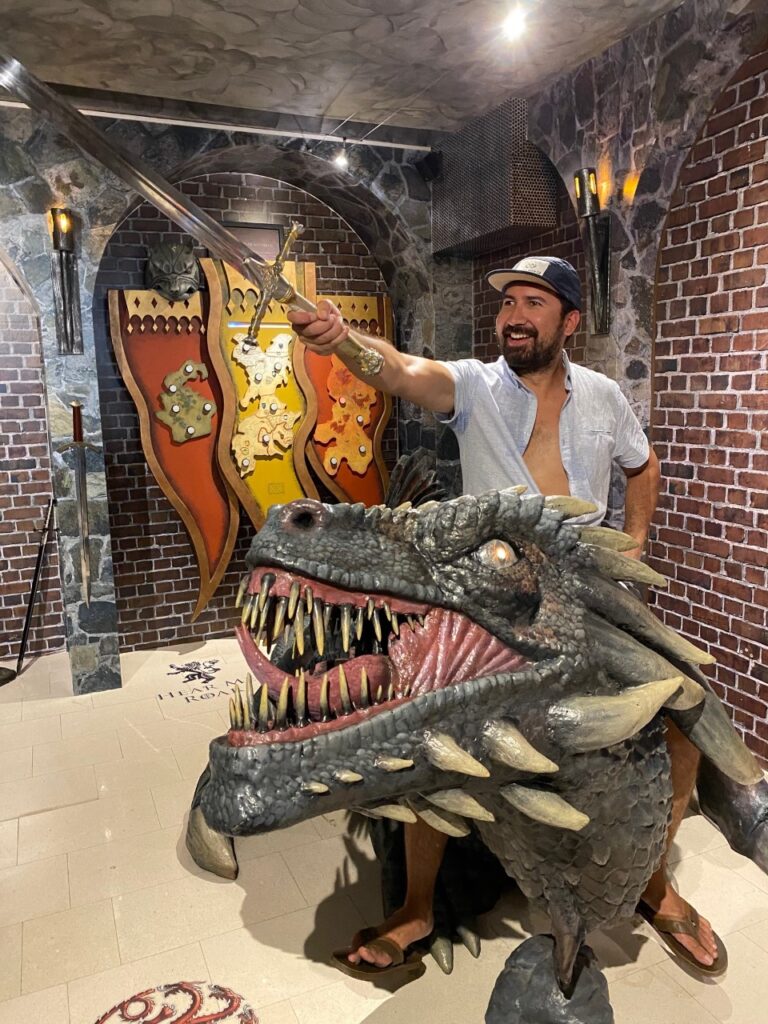 Sit on the "Iron Throne" or Ride a Dragon – Even if you don't take a Game of Thrones tour, you can visit the official GOT store in town for some fun photo opps.
Stand (or try to) on the Gargoyle for Good Luck – Just inside Pile gate on the main street, you'll likely spot a line of people attempting to stand on a stone gargoyle attached to the wall. Atlas Obscura explains why. WC tried it and it's not easy!
Enjoy our blog post? Sharing is caring!