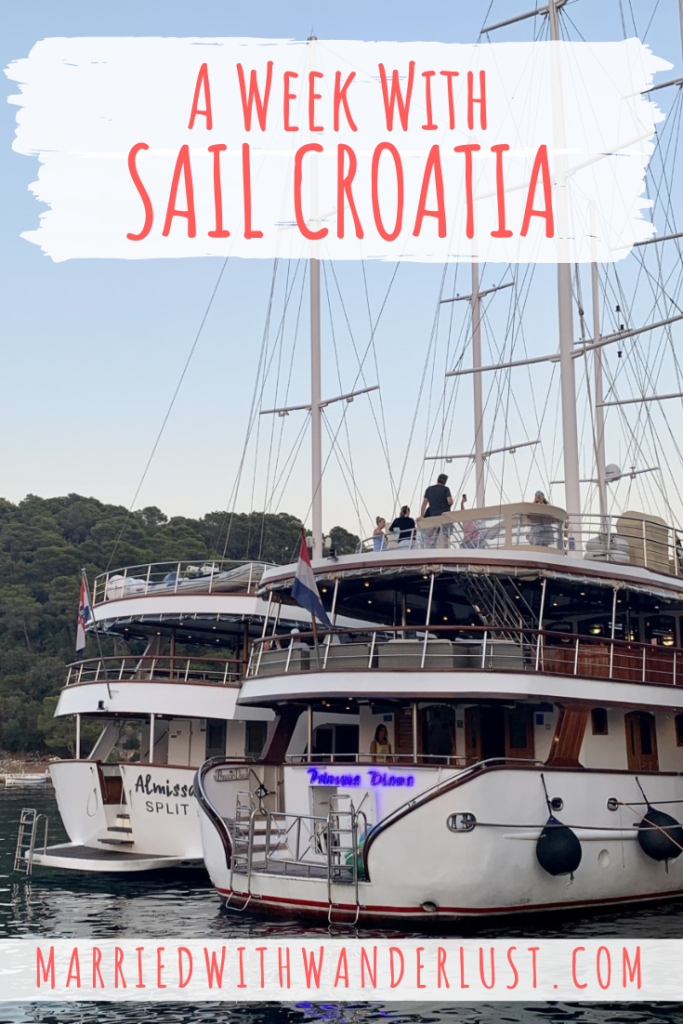 In August, we set sail on a weeklong Explorer cruise with Sail Croatia from Dubrovnik to Split. Over the next seven posts, we'll provide a recap of each day on the cruise.
A Week with Sail Croatia – Day 1:
Our Sail Croatia Ship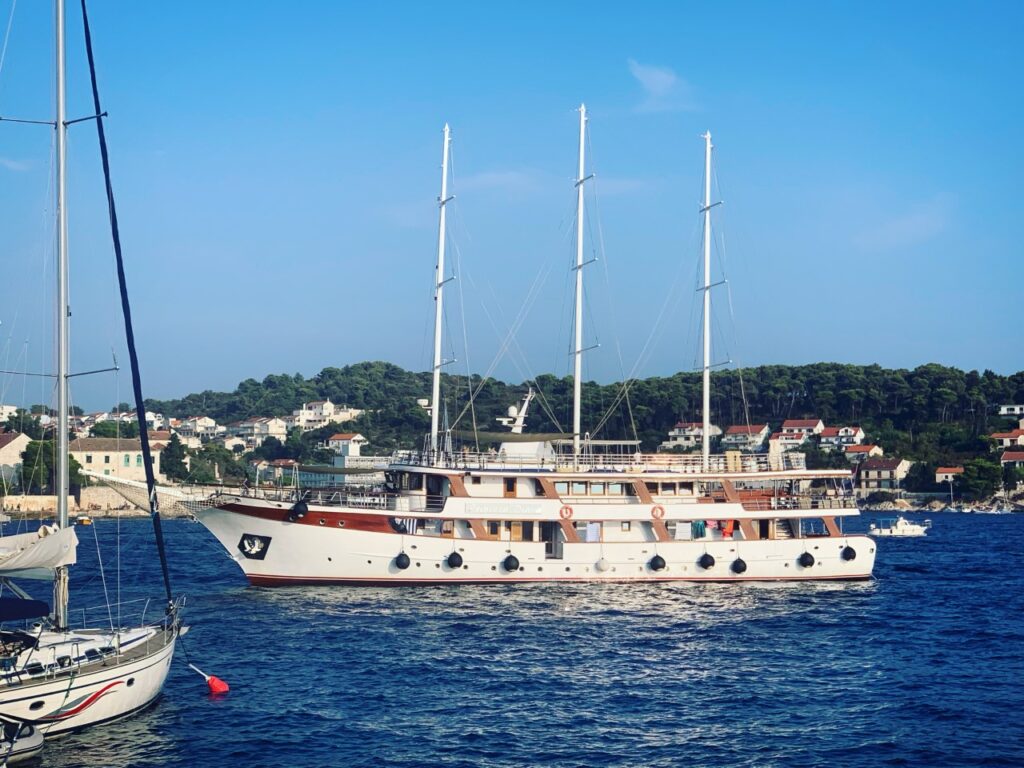 First things first, a look at our home for the week: the Princeza Diana. The ship can fit 32 guests and 17 of the people on board were part of our group! The Princeza has a huge sundeck at the top with sun shades and lounging beds. On the main deck, there is a large seating area, a dining room and bar, and a jacuzzi at the front of the ship.
Day 1 with Sail Croatia: Dubrovnik to Mljet
The ship departed from Dubrovnik and we had to be on board between 10:30 am and 12:00 pm. We set sail around 12:30 and gathered in the dining room for lunch and introductions to the staff. (Our crew deserve 5 stars but we'll give a full review of Sail Croatia in a future post!) Ivana, our tour representative, gave us information on the upcoming trip, some history on Croatia, and a rundown of what to expect in Mljet over the next day. After lunch, we enjoyed some time on the sundeck with a cold drink and then had our first swim stop of the trip.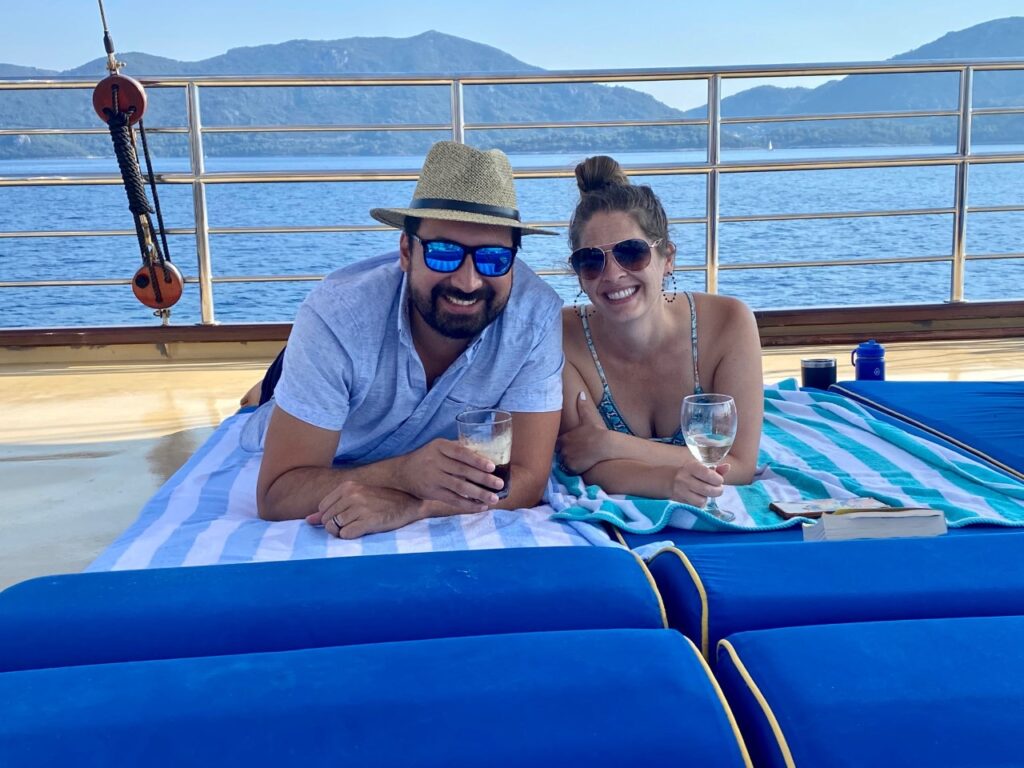 We docked in Mljet late afternoon in time to drink a glass of wine while watching the gorgeous sunset from the top deck! Then we wandered around Pomena Harbor for a bit before dinner.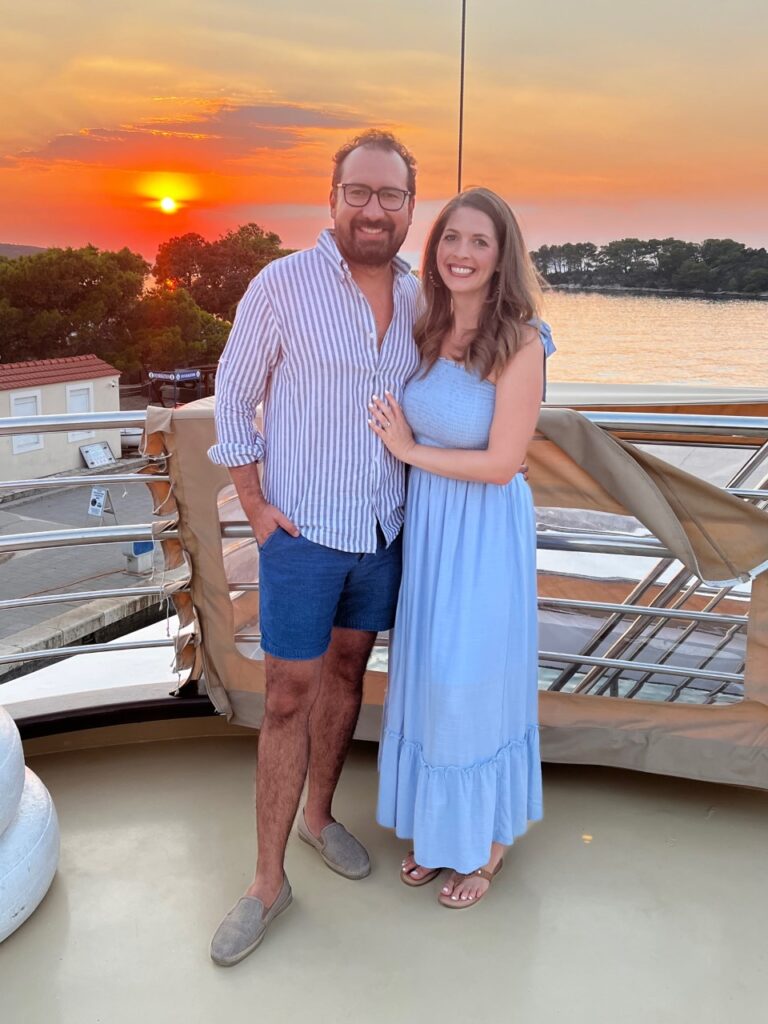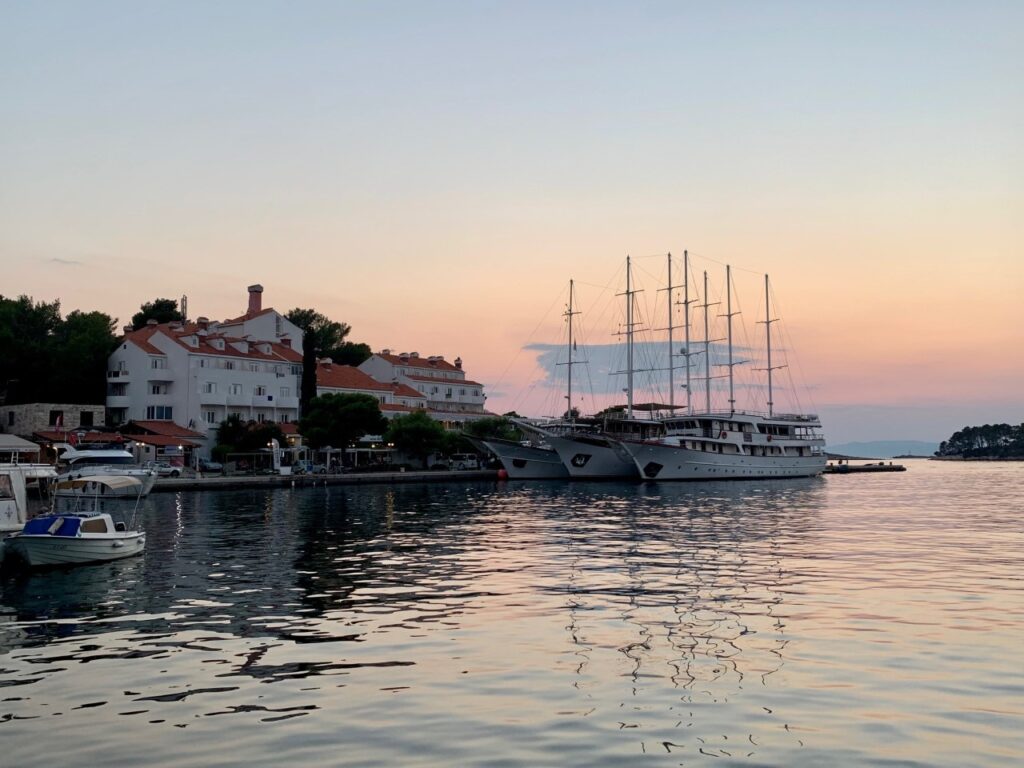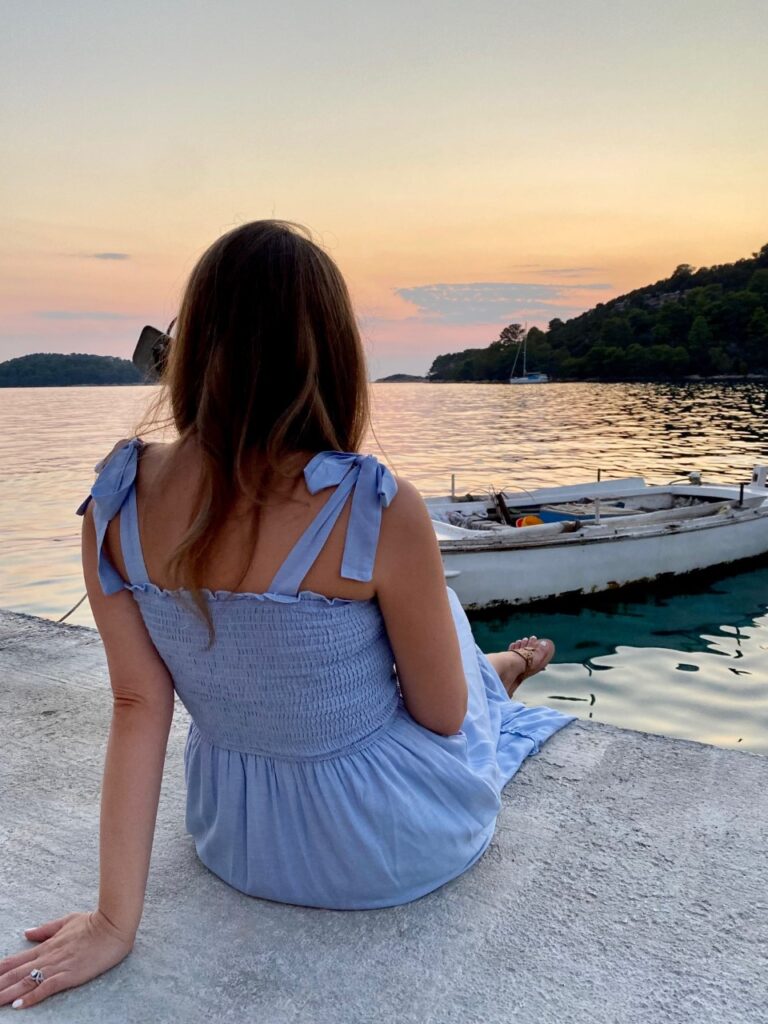 For dinner, Ivana recommended several restaurants and we chose Konoba Herc, just a short walk from the boat.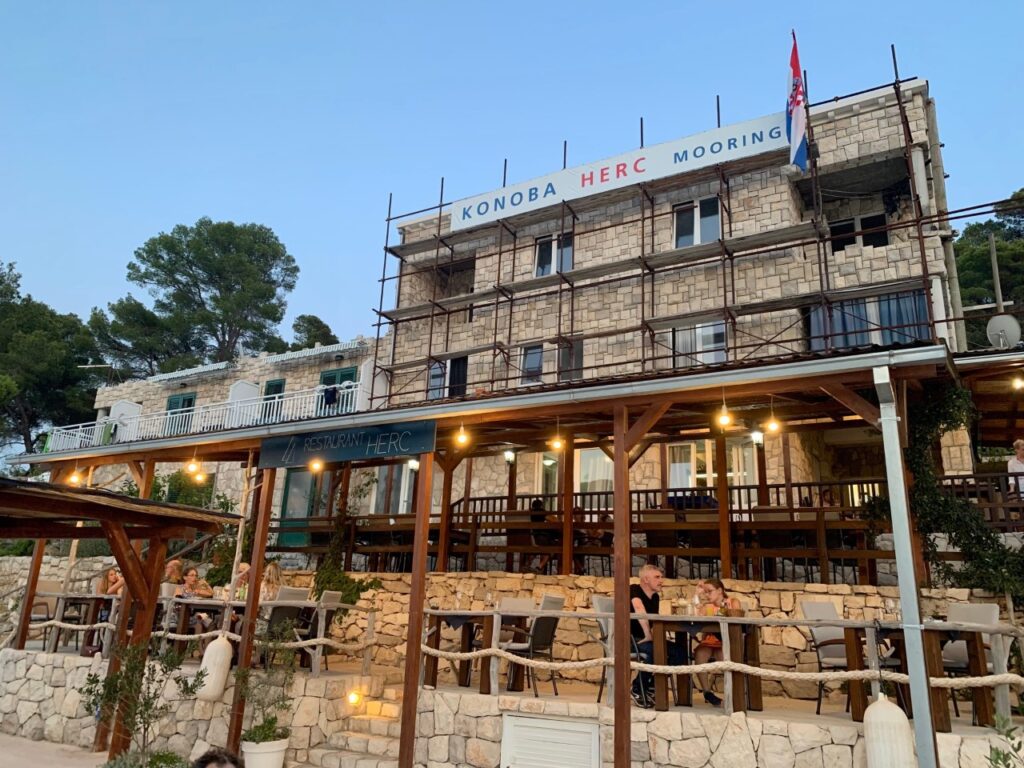 At Herc, the house specialties include the octopus peka style and salt baked fish. Both are excellent choices and feed two people! Please note: if you want one of these dishes, you need to place your order 3 hours in advance due to the preparation required. This was one of our favorite meals of all the islands we visited; you will not be disappointed!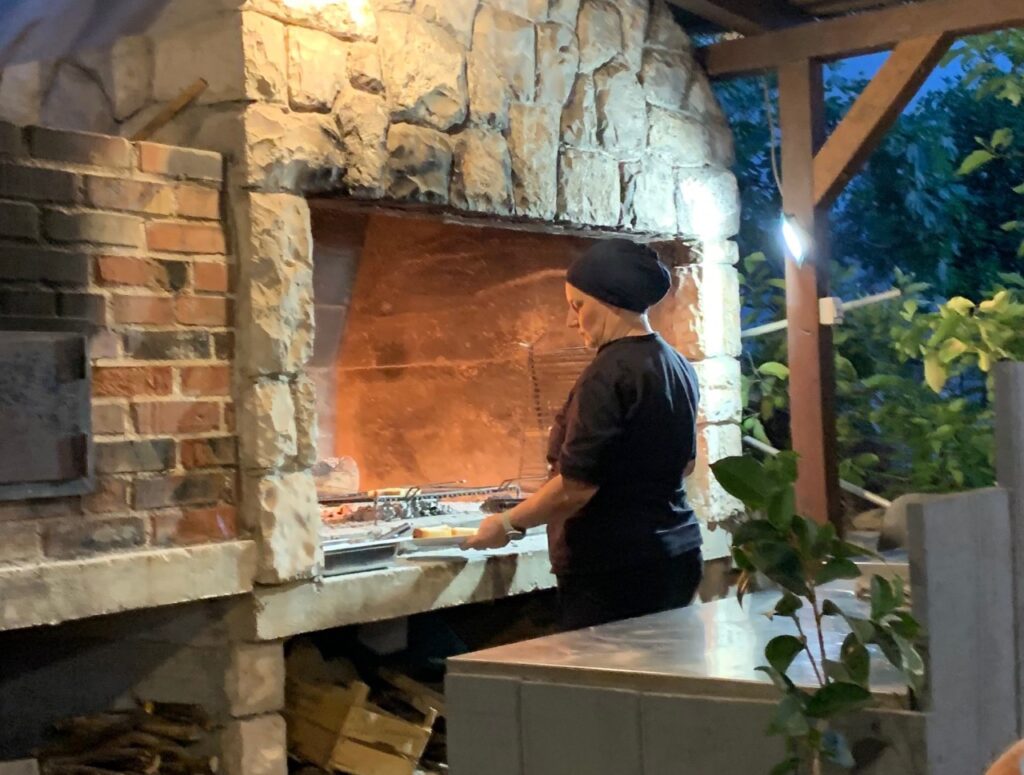 After dinner, we had a few more drinks before turning in for the night because day 2 was set to be quite an early day (they weren't all that way). On the docket for day 2: bicycling in Mljet National Park, and then setting sail for Korčula. Can't wait to share all the fun we had that day in our next post!
Need more Croatia inspiration?
Check out these blog posts to help you plan your trip to Croatia: