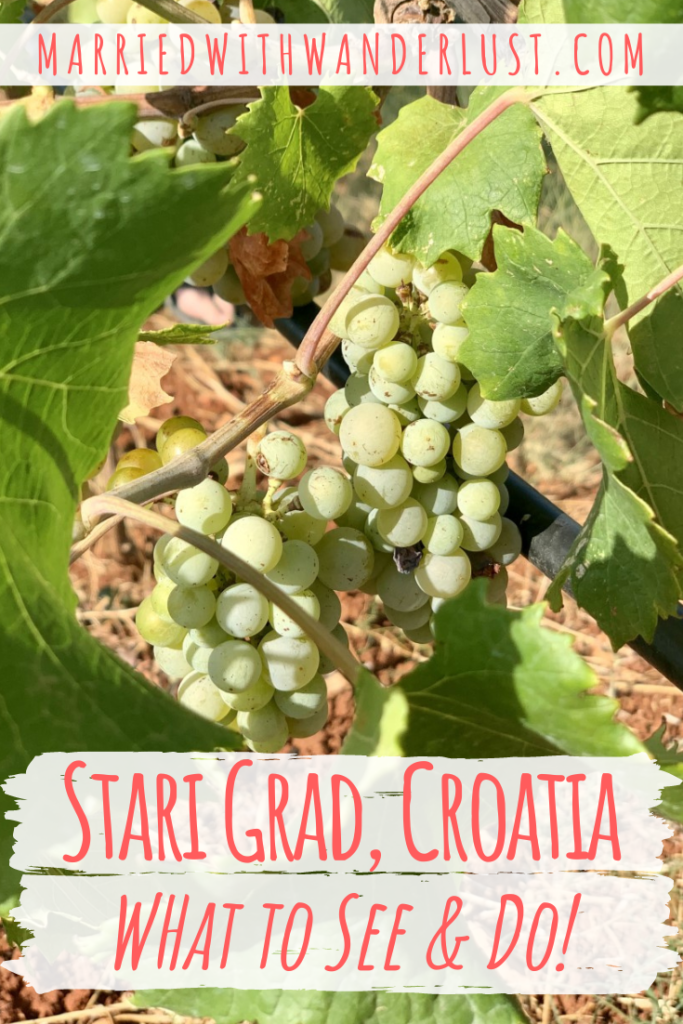 Our sixth and last day of island hopping on our Sail Croatia cruise took us to the lovely city of Stari Grad on island Hvar. This was the favorite city for a lot of our friends and for good reason: it's super quaint and quieter some of the previous stops.
Day 6 with Sail Croatia: Stari Grad
If you read our previous post, you'll know I wasn't feeling very good on our fifth day in Hvar. Fortunately I woke up on our Stari Grad morning feeling great! I started the day on the deck of the boat with an amazing view, coffee and a good book (one of my favorites this year if you enjoy reading!).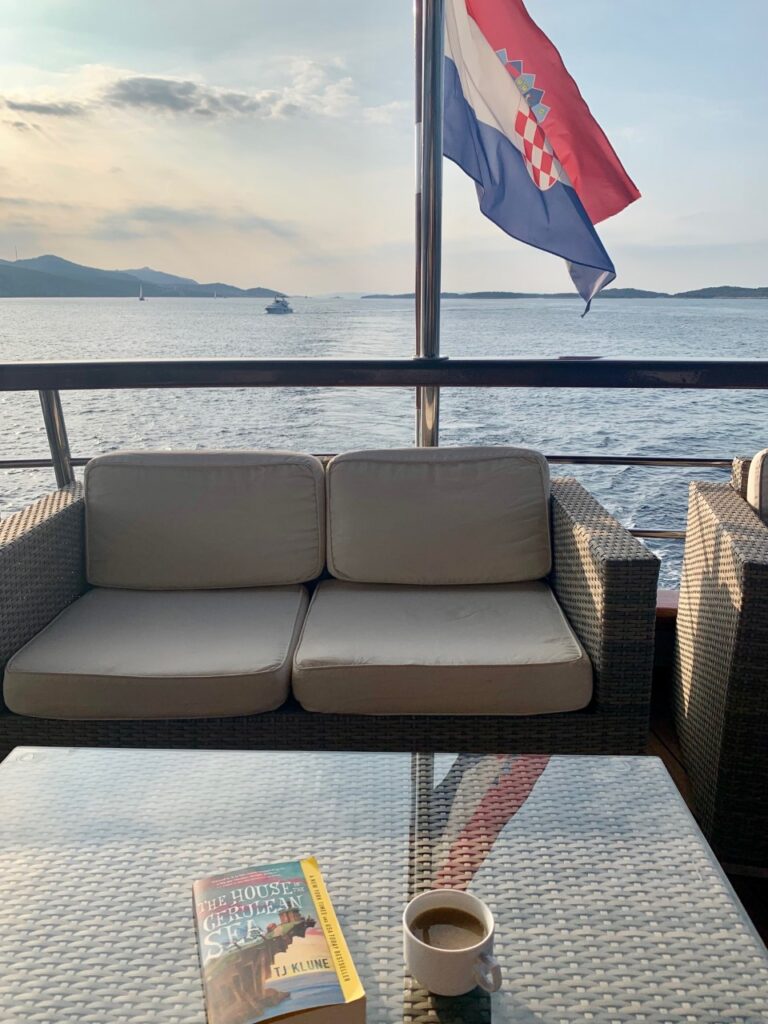 Breakfast was served from 8-9 am and then we had one of our longest (and most beautiful) swim stops from 9 am – 12 pm. It was a good thing, too, since some of our group was moving a littler slower after the party night in Hvar!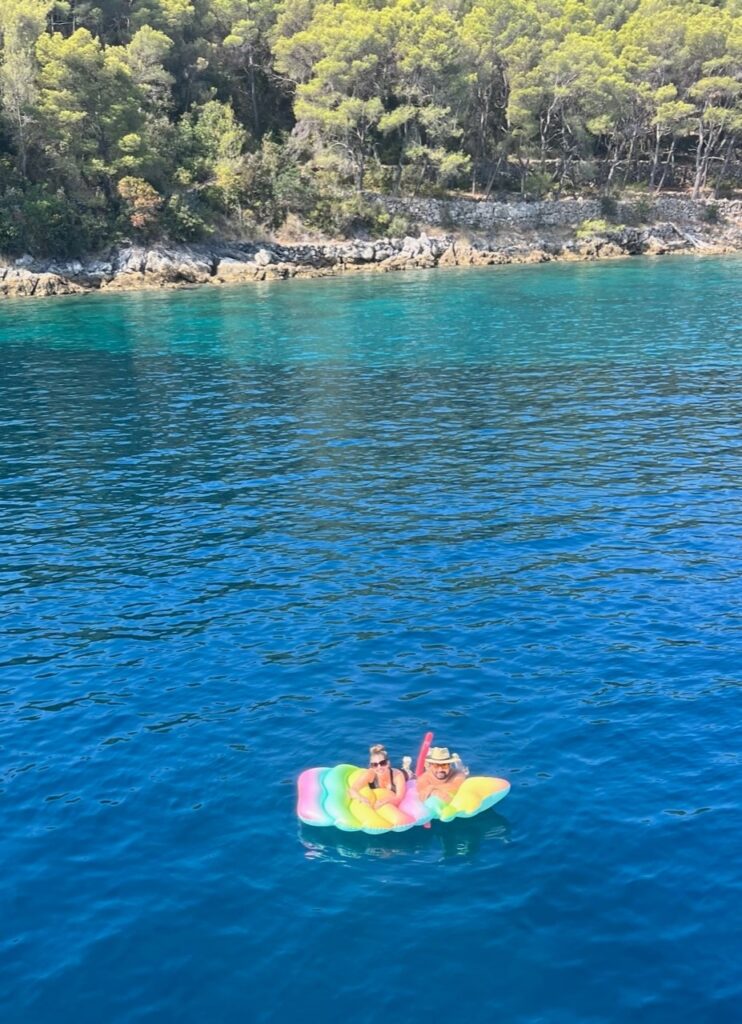 Lunch was served in the dining room at 1 pm and we docked shortly after. In Stari Grad, the optional excursion was a wine tasting. If you've been following along, you know we enjoy our wine so of course we opted in! The wine tasting took place at Hora ranch.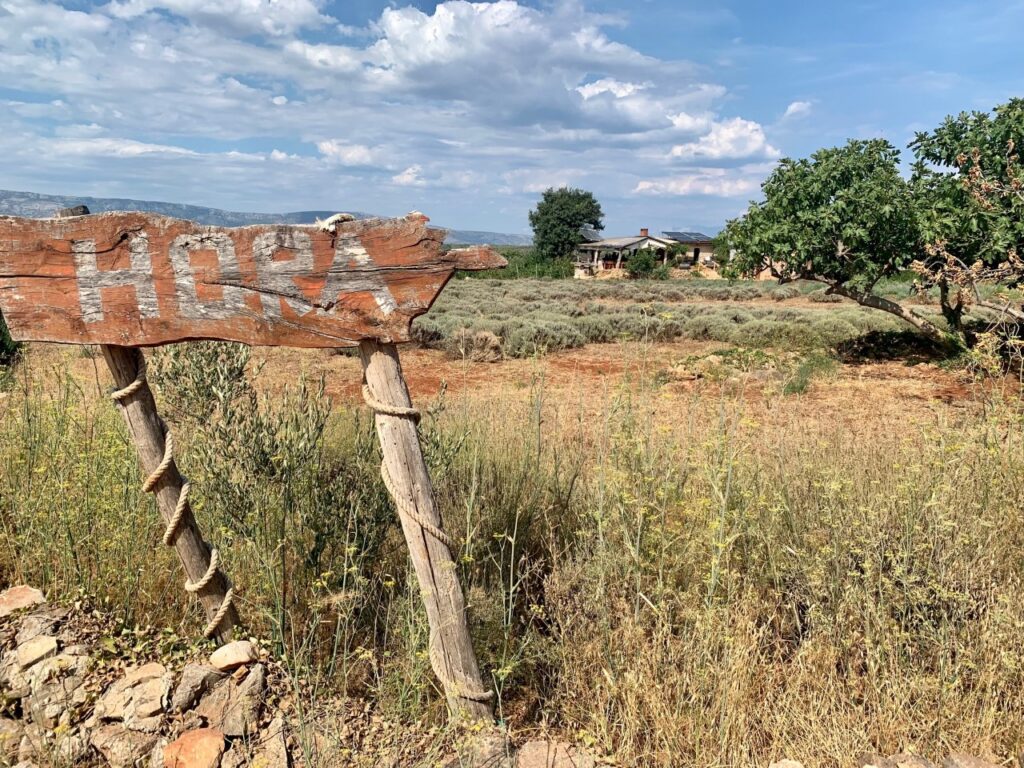 The bus to the vineyard picked us up at the dock at 3:30 pm. Four wines (including the local specialty Posip) were part of the tasting. Charcuterie and an olive oil tasting was included, as well.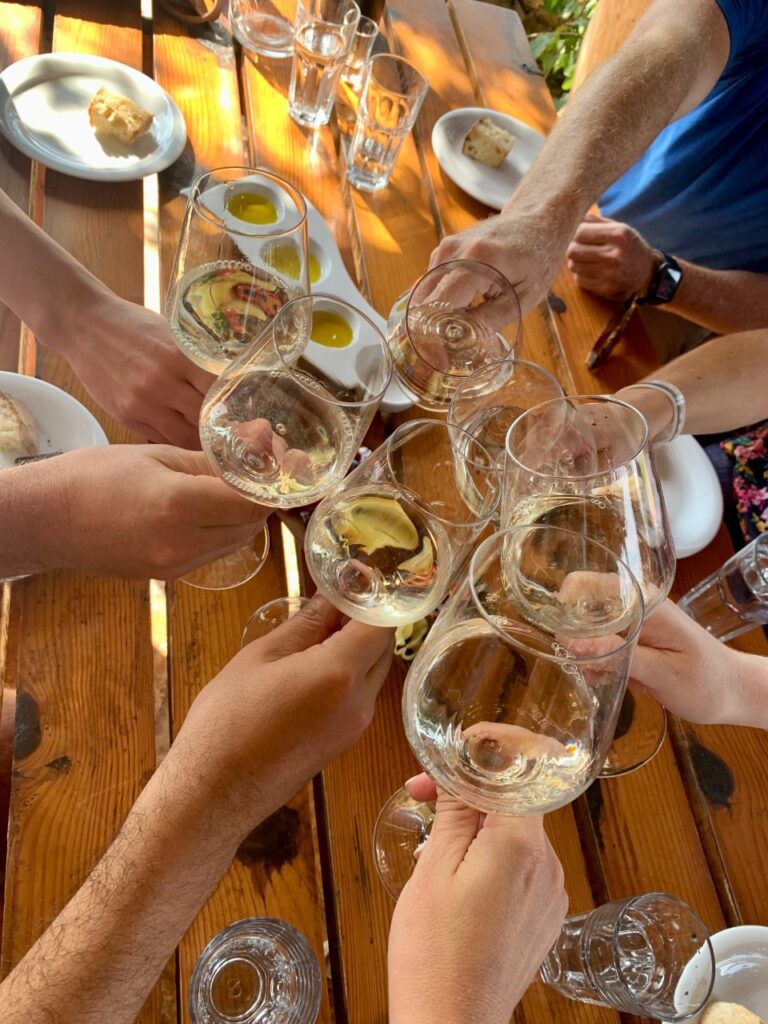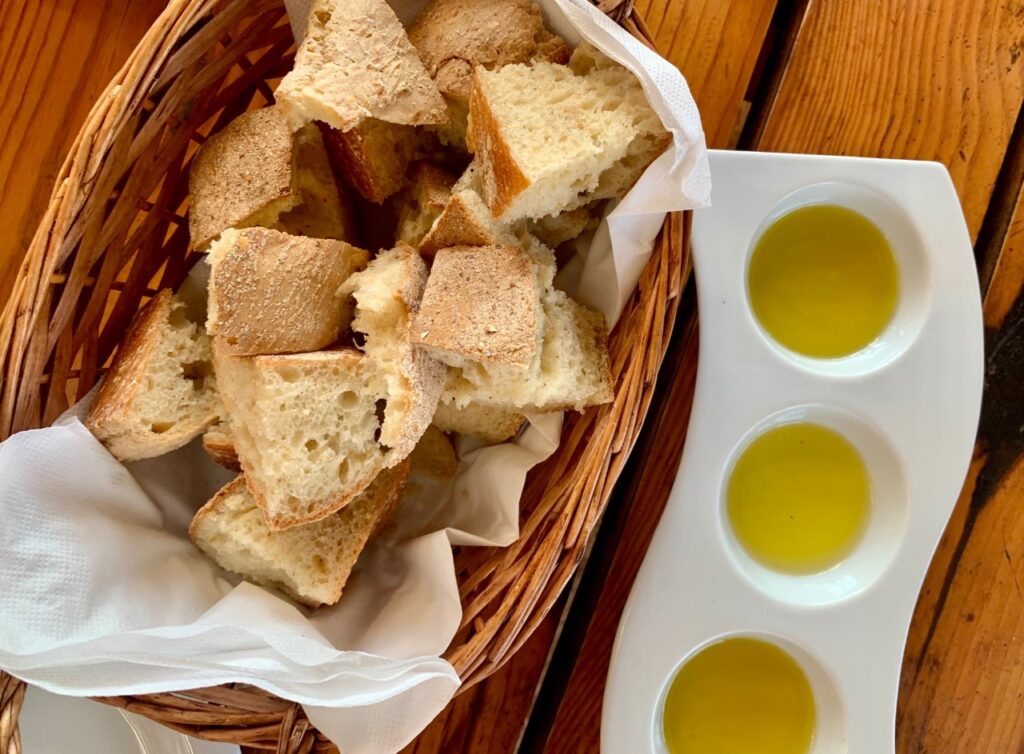 After the tasting, we had a little time to wander the vineyard and take some photos.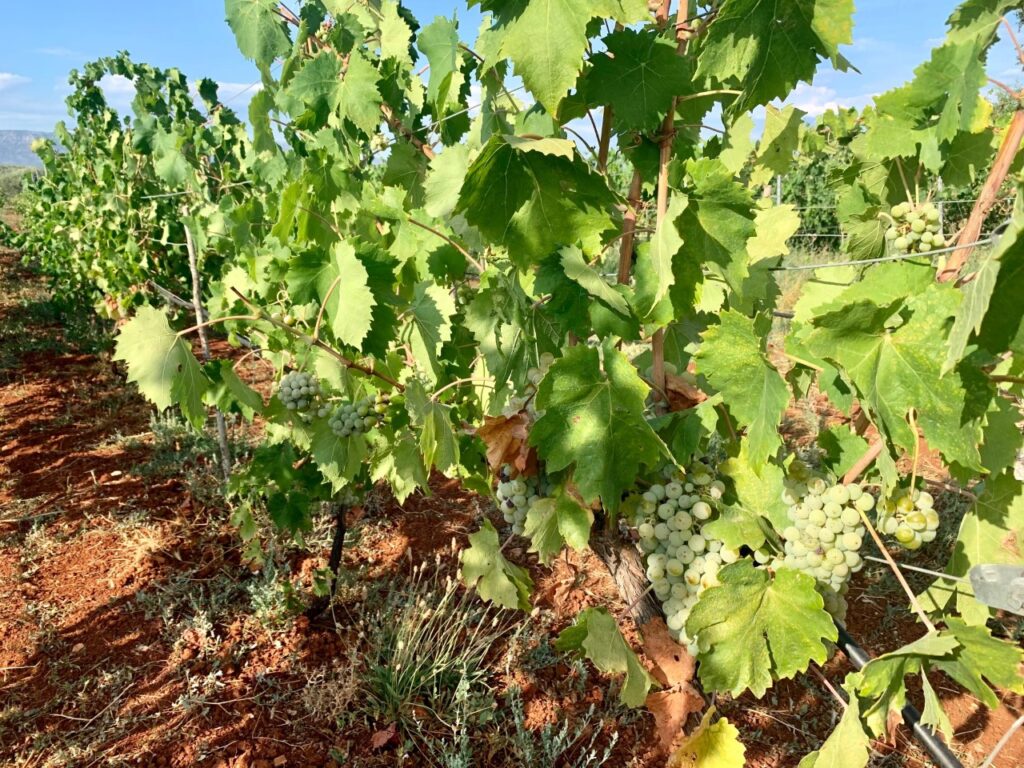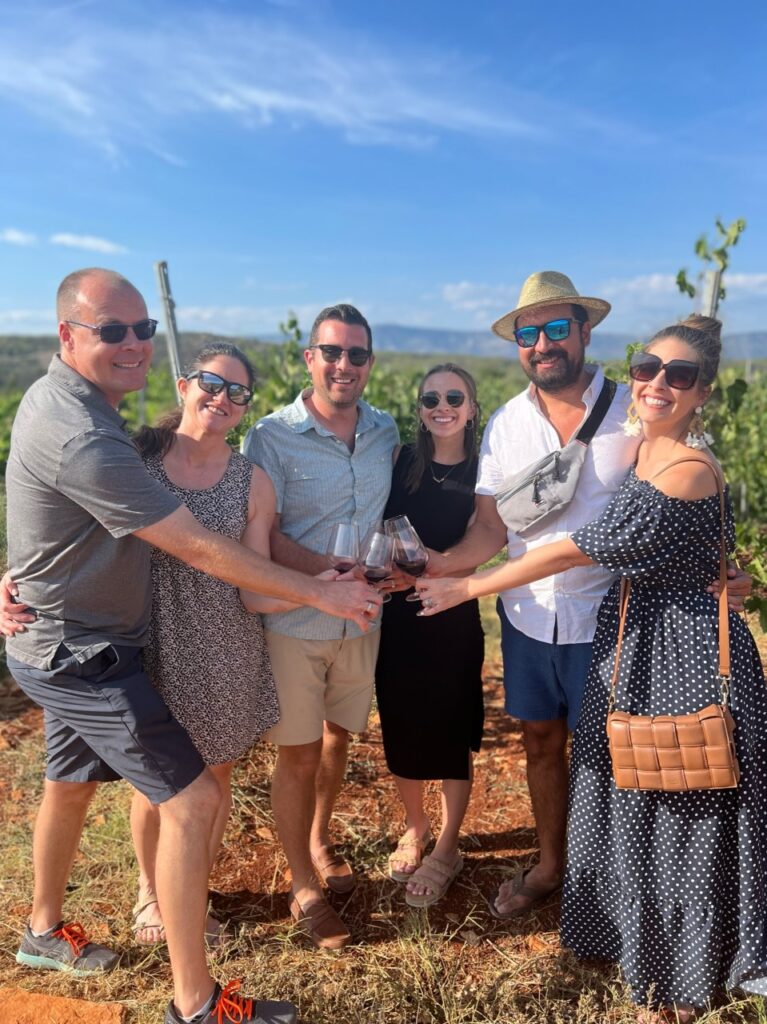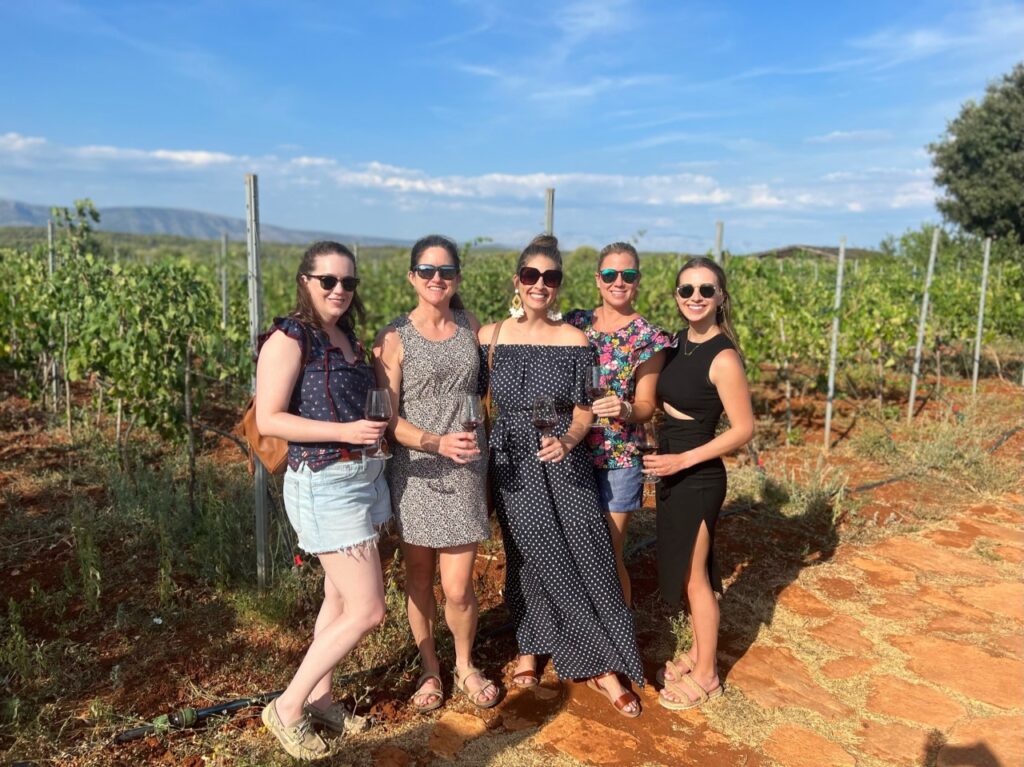 Note about this excursion: The downside was the bus ride and number of people. This was the first excursion that included another Sail Croatia ship so there was probably about 50 people which made it a lot less intimate than expected. The bus also did not have AC or open windows and was very hot during the 15 minute ride to the vineyard. On the way back we made sure to snag a front seat rather than the back row which was SO toasty!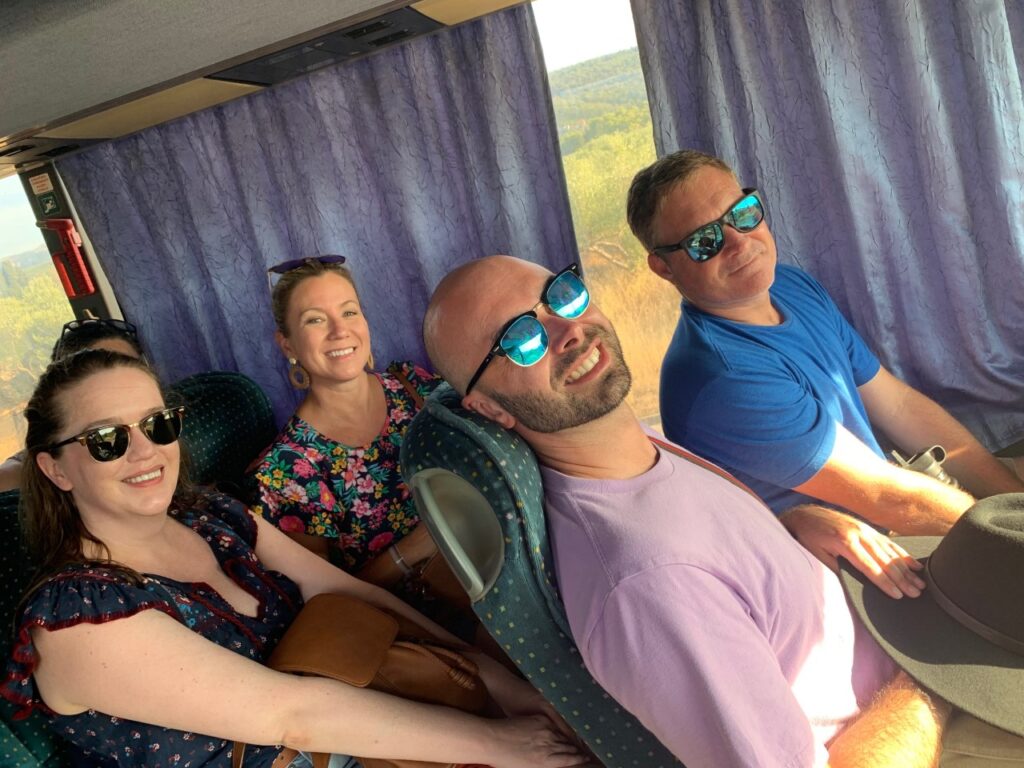 After the excursion, the bus dropped us off near the main town of Stari Grad. Our first stop was a small bar which turned out to be a local's homemade wine shop. It was an interesting find and inexpensive but hard to compete after the many delicious wines we had throughout our trip!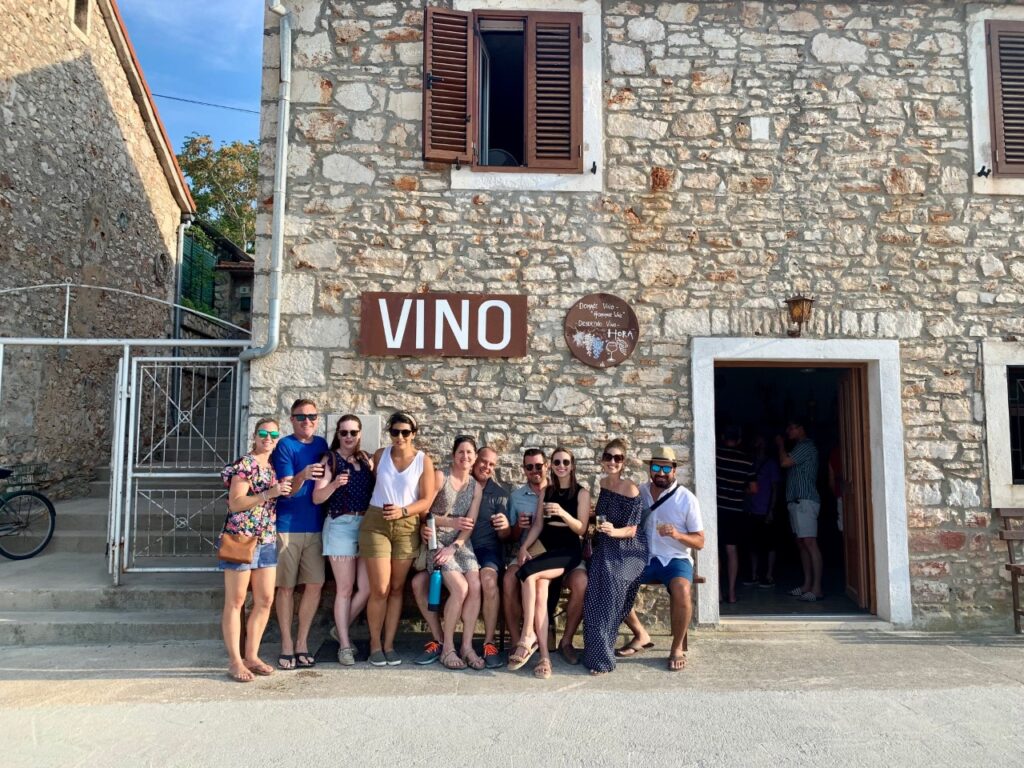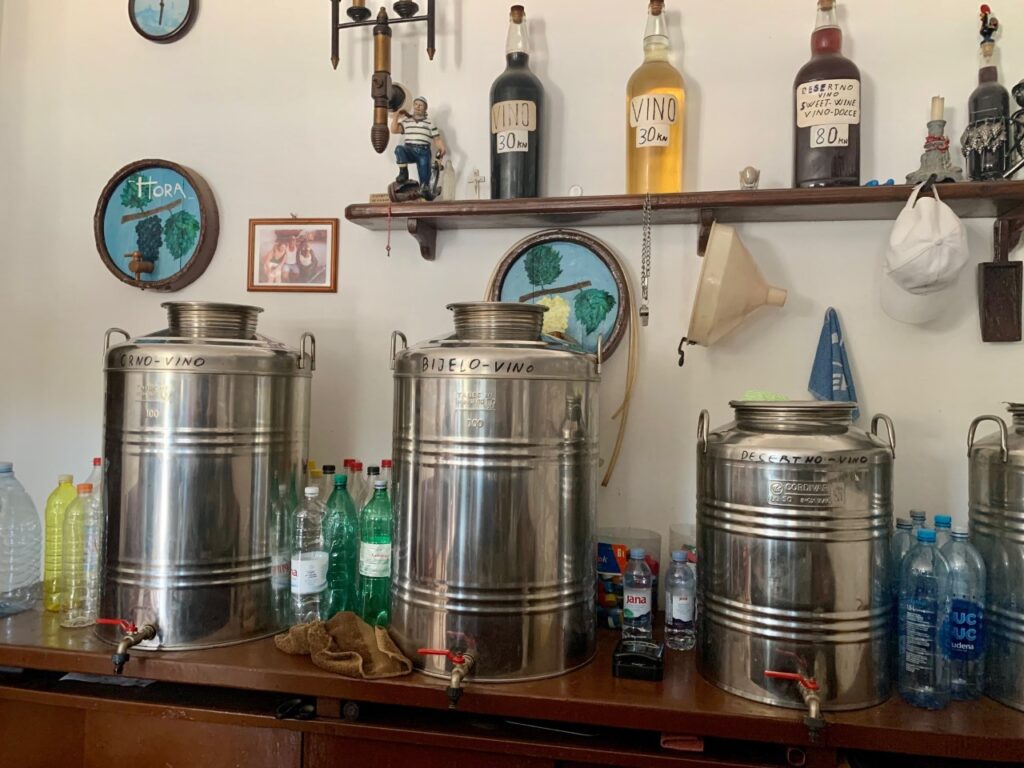 The wine is saved in water bottles and you get a HUGE pour.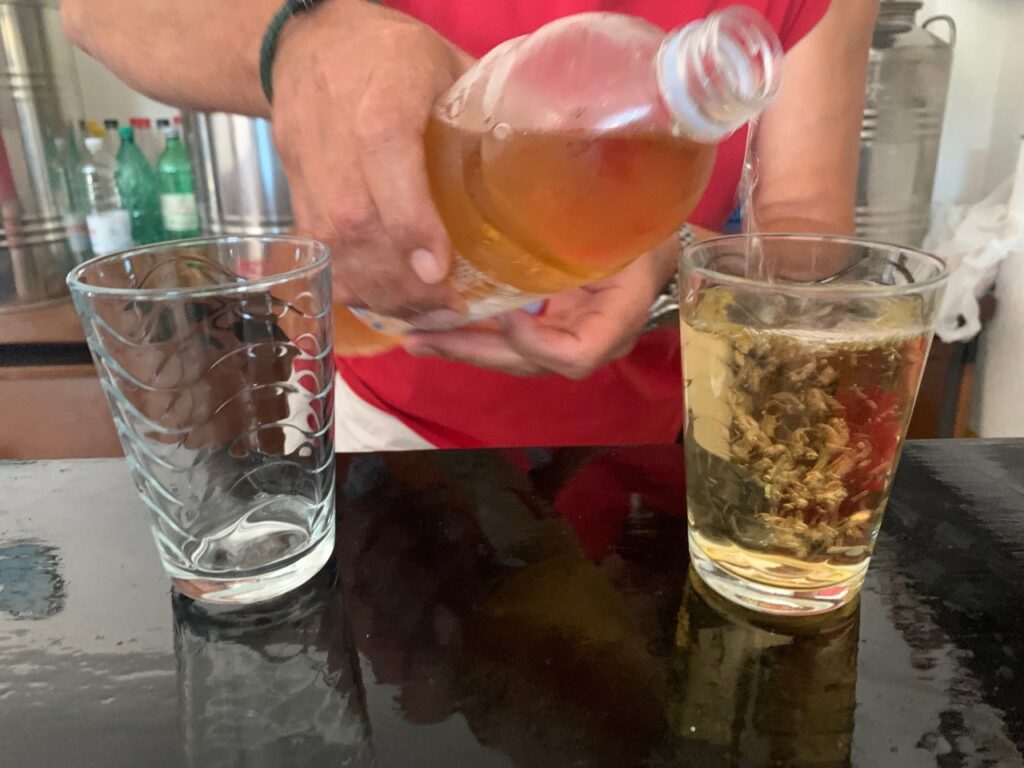 After one cup, we strolled down the beautiful riva and stopped for gelato near the main square.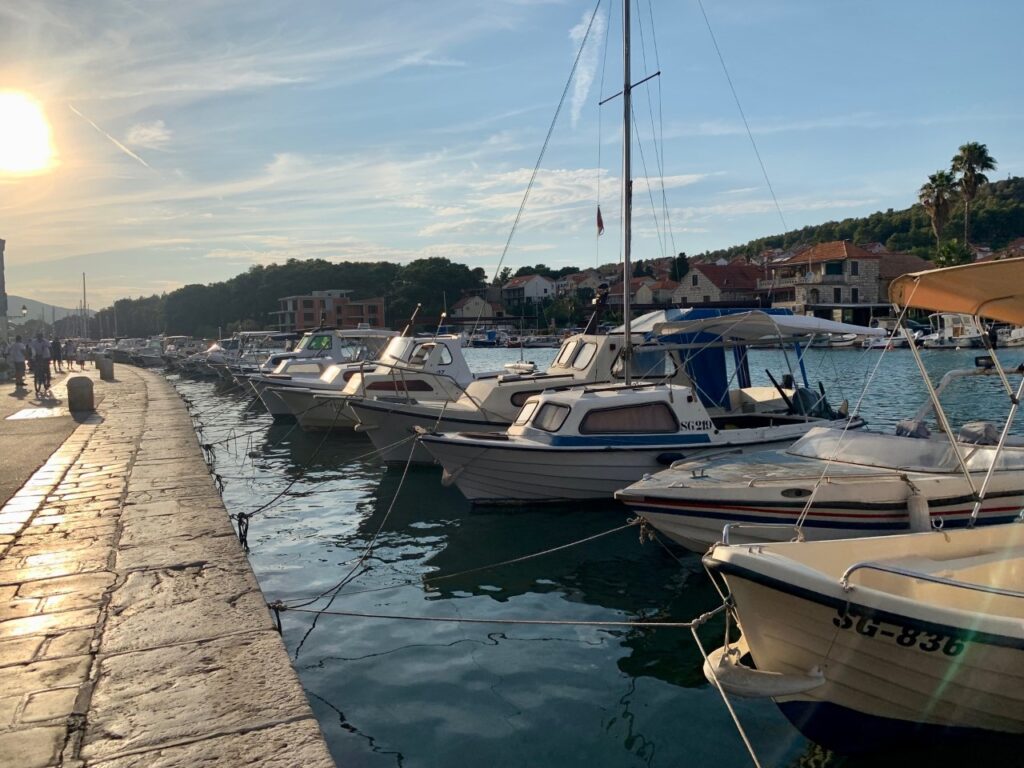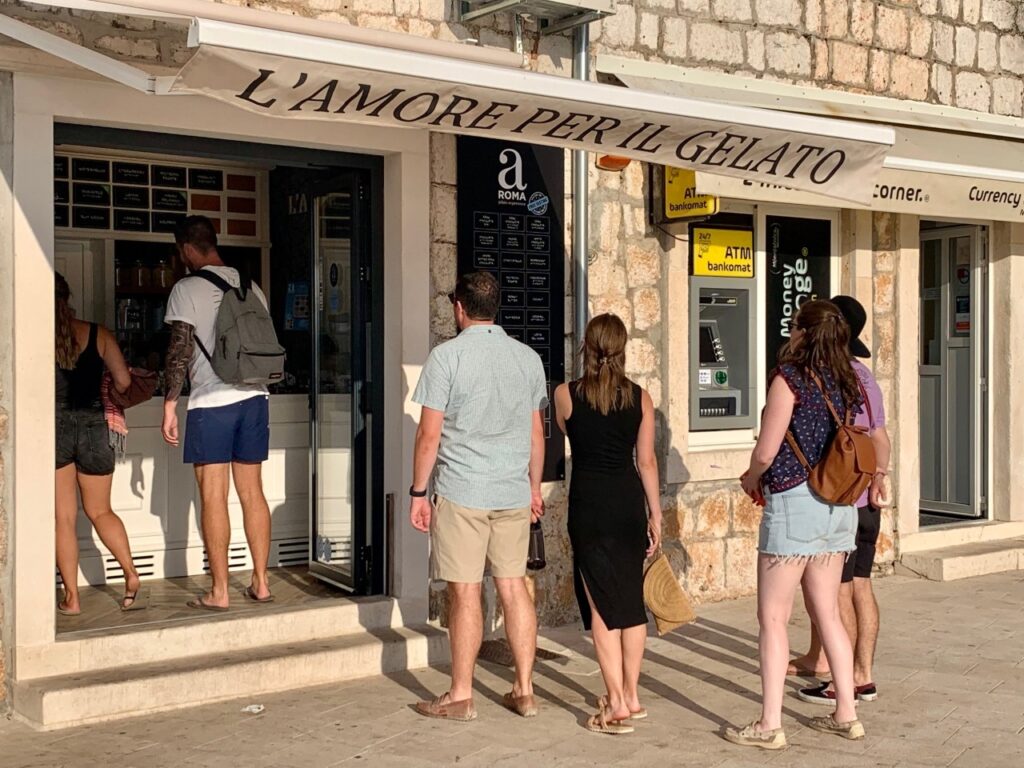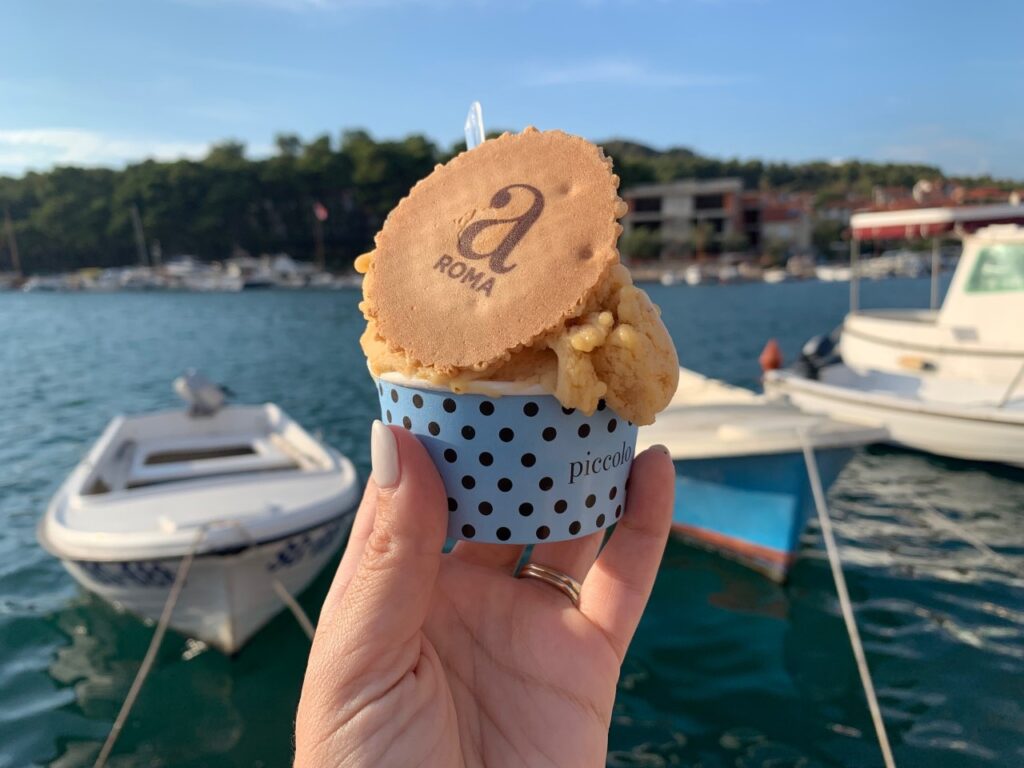 From there, we wandered the many quaint alleyways for about an hour until we needed to head back to the ship.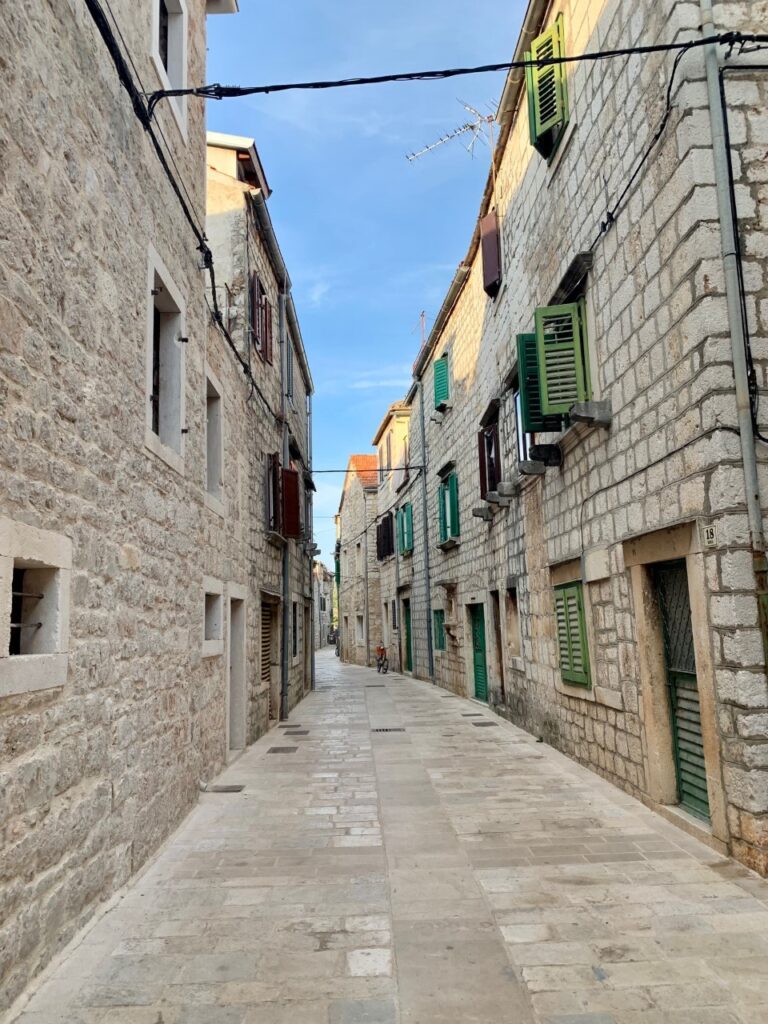 Stari Grad has lots of shops, restaurants, and bars but we didn't have a ton of time to explore. (The downside of participating in the excursion). This was also the night of our Captain's Dinner so we needed to be back on board earlier than usual.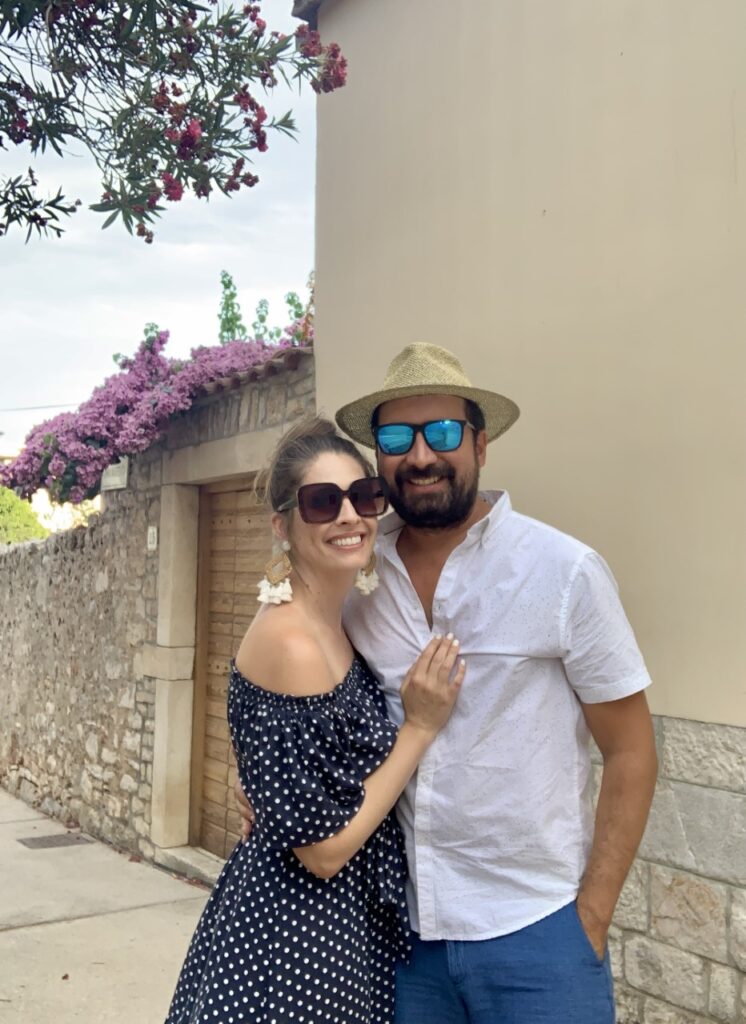 If you have more time to explore, Sail Croatia has recommendations for Stari Grad on their website. One of the recs the Fortress of Petar Hektorović. Some of our group who didn't do the wine tasting excursion visited the fortress. Our friend Rita shared the photo below.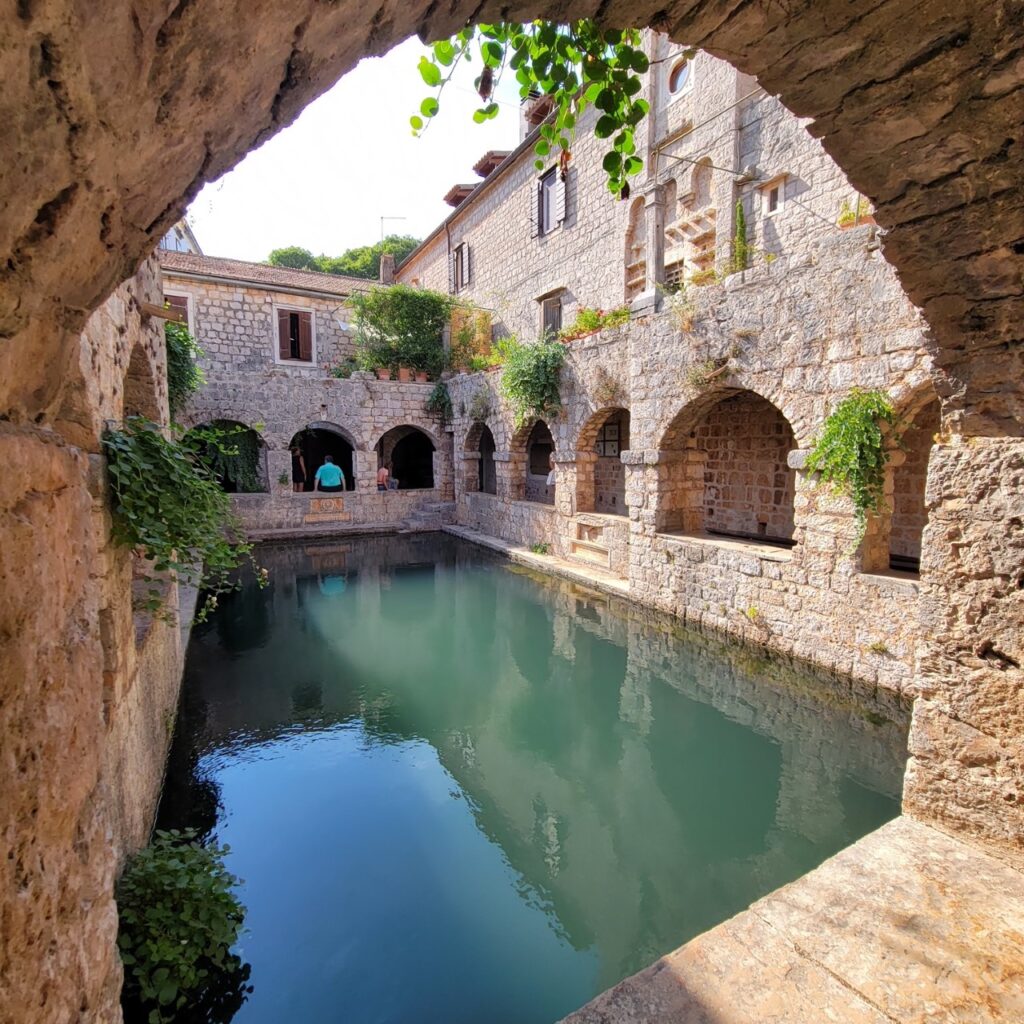 After our delicious Captain's Dinner, we had our last big party night on the boat. Some of our favorite crew members, bartenders Duje and Stjephan, and our Sail Croatia tour representative, Ivana, (all pictured in front) also celebrated with us! This was such a fun group we got to experience Croatia! Aside from our group of friends from the U.S., we made friends from Australia, England, Scotland, and South Africa.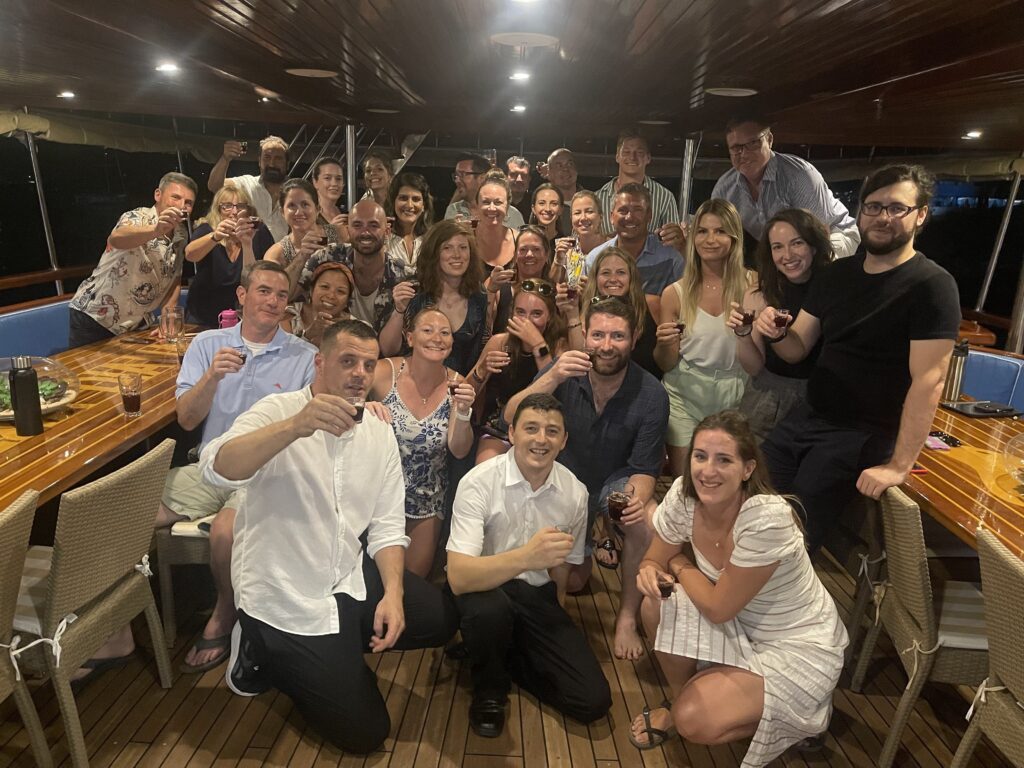 And that's a wrap on our sixth day of the cruise! Our next post will highlight our final day with Sail Croatia which brought us to the mainland city of Split.
Need more Croatia inspiration?
Check out these blog posts to help you plan your trip to Croatia:
Enjoy our blog post? Sharing is caring!