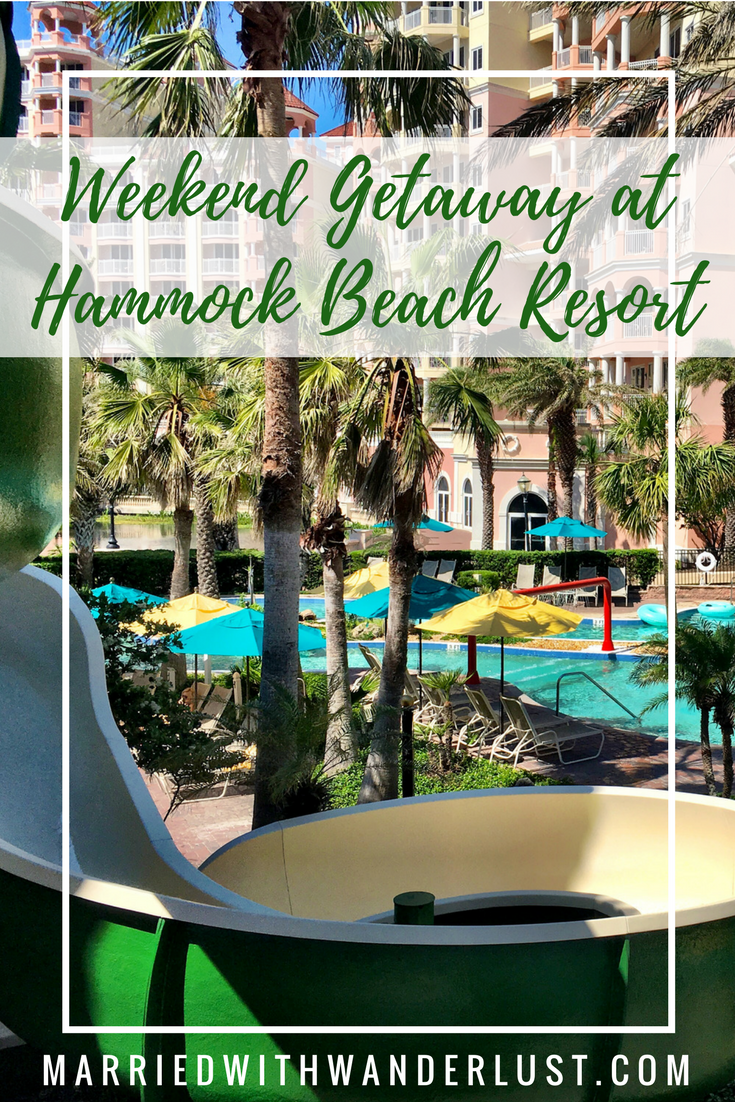 Recently, we spent a weekend at Hammock Beach Resort in Palm Coast, Florida to celebrate the 40th birthdays of two of our friends. The resort is about a one hour drive from Jacksonville and was a nice, short getaway from home.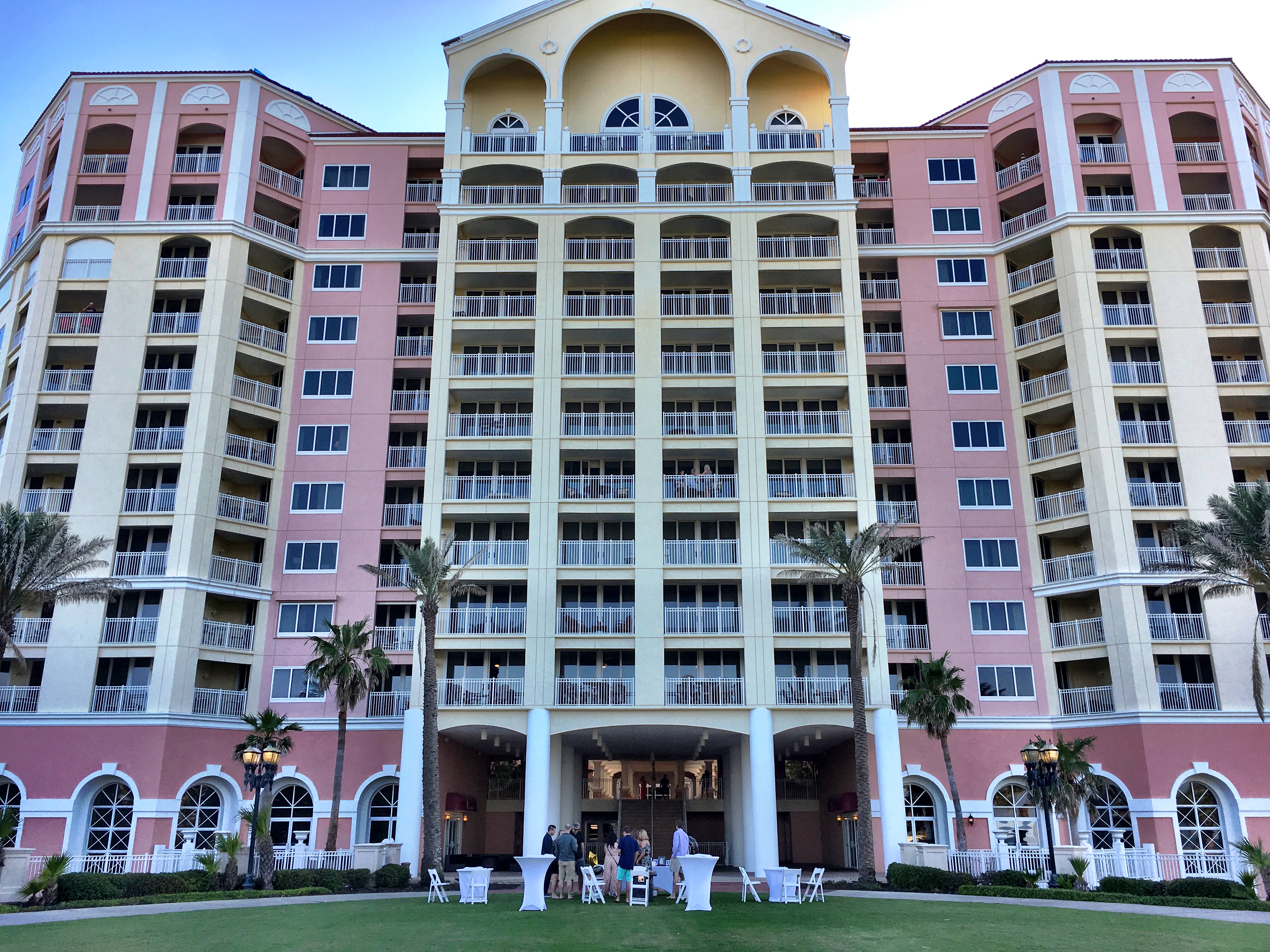 What to Do at Hammock Beach Resort
The Pools
There are multiple pools at the resort and we especially liked that one is designated as an "Adult Experience." For the most part, families and children followed this rule and the pool was adults only. Get there early (like us) and you might be the only ones there!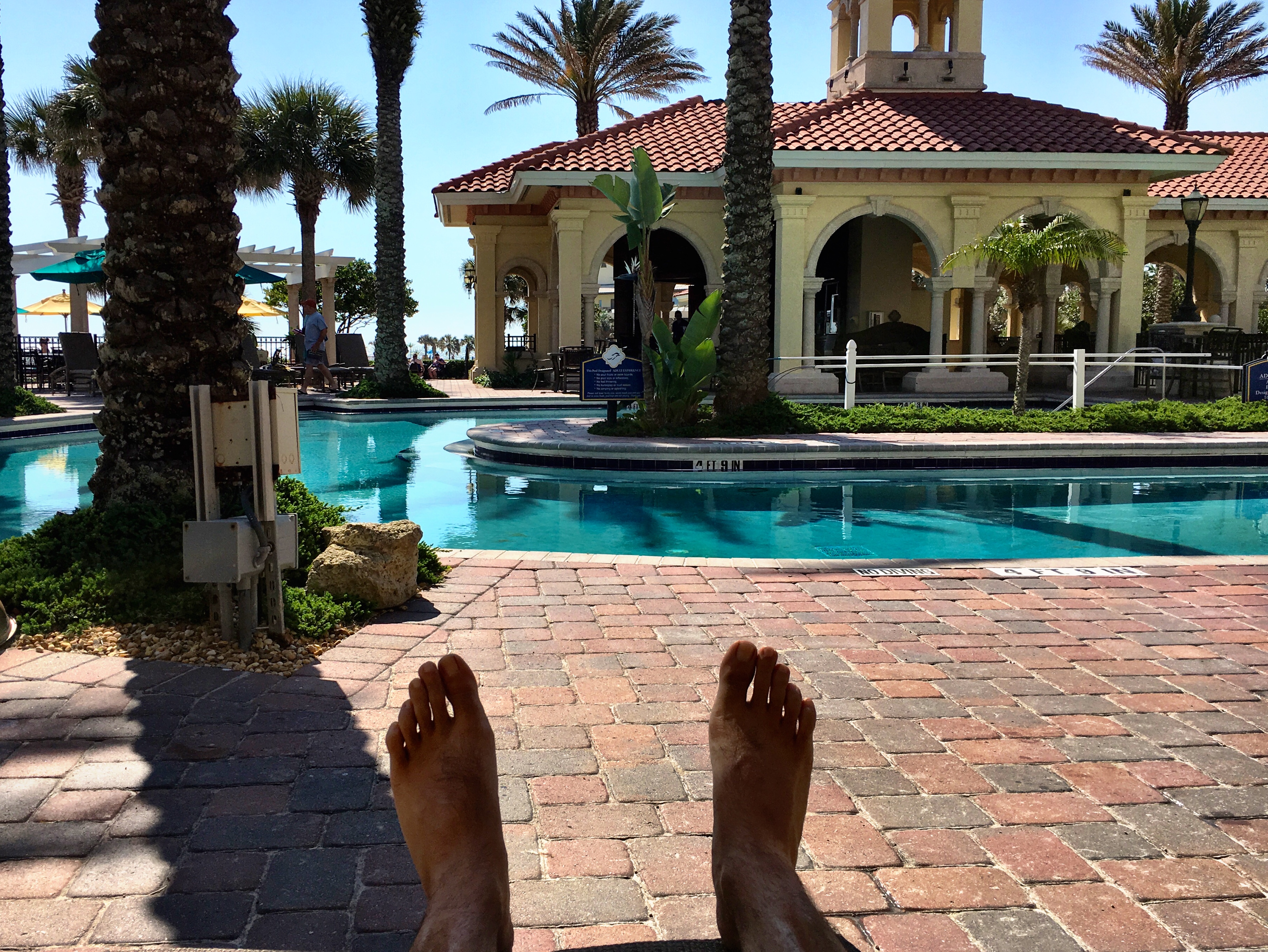 By early afternoon the pools will definitely fill up, so if you have a group trying to get lounge chairs, we recommend getting there early.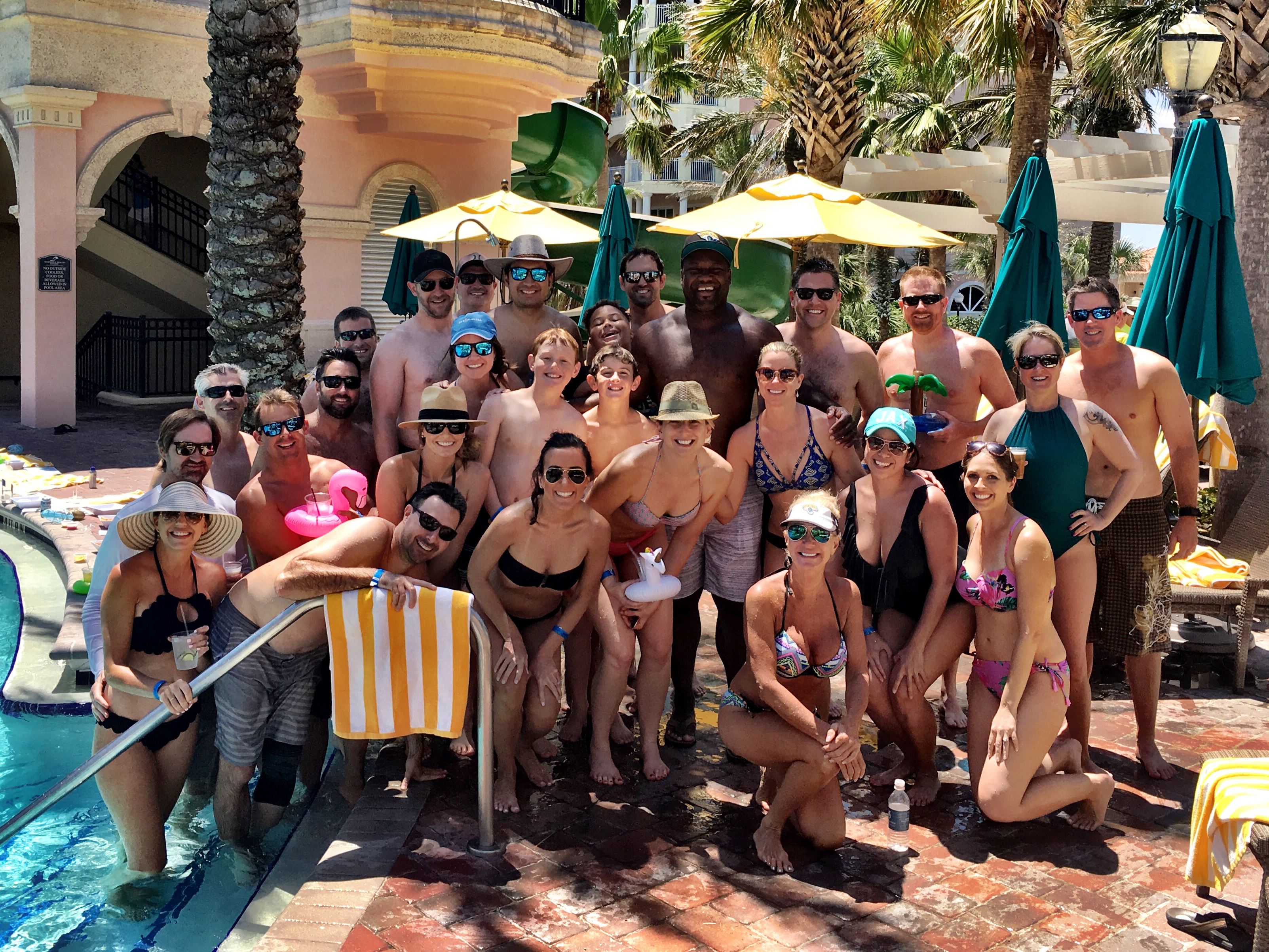 The main pool is where you'll find most of the families hanging out. There is a walk-in shallow end, as well as a waterslide.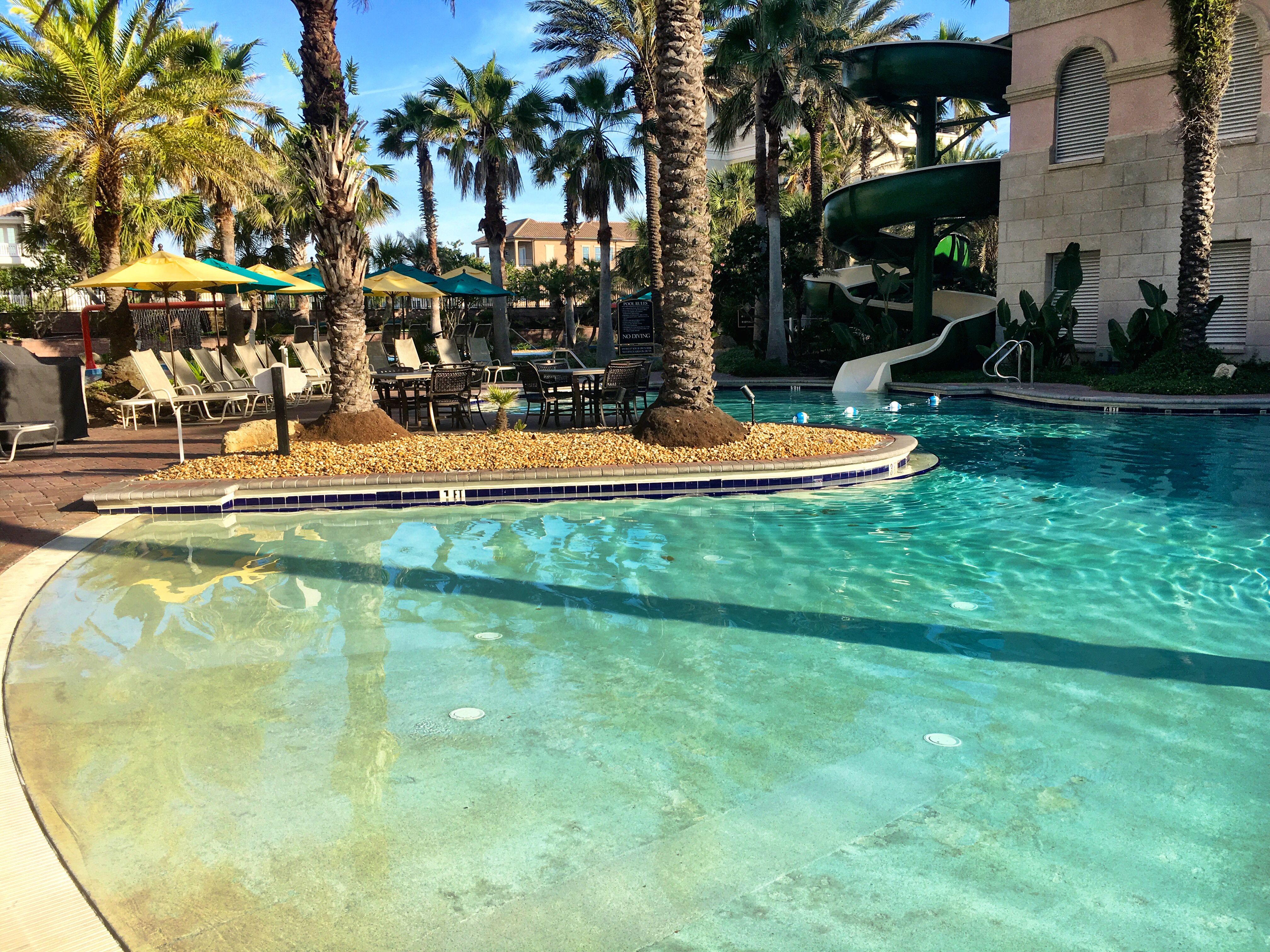 Prefer more of a beach experience without having to walk out to the actual beach? This "beach pool" may be the spot for you.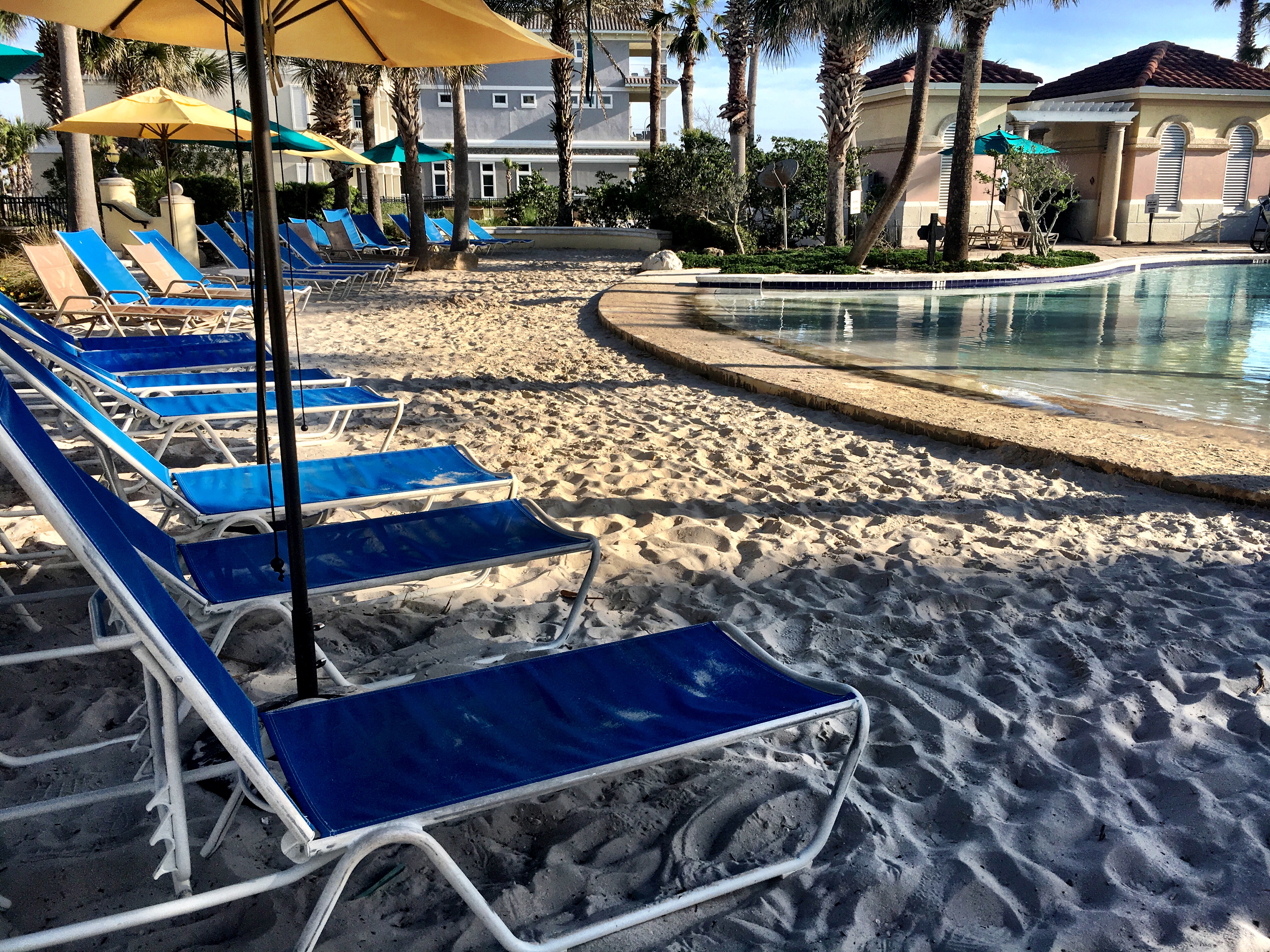 There is also an indoor pool, but it was closed for maintenance while we were visiting.
Lazy River
Everyone loves a lazy river, right? We sure do!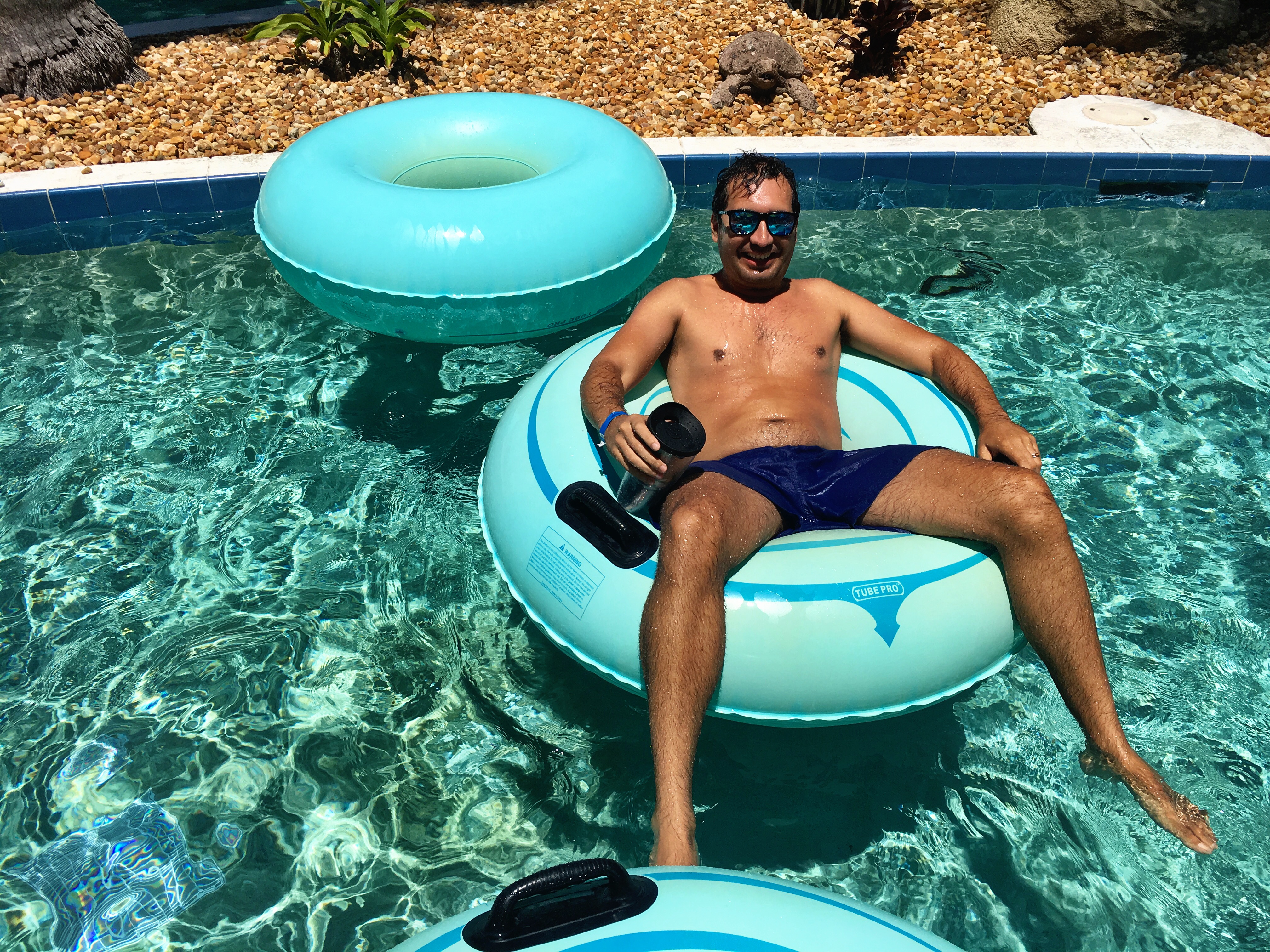 The Hammock Beach Resort lazy river is adjacent to the main pool area where most of the families are. The loop takes about 15-20 minutes and is very relaxing (although the water was a little cold).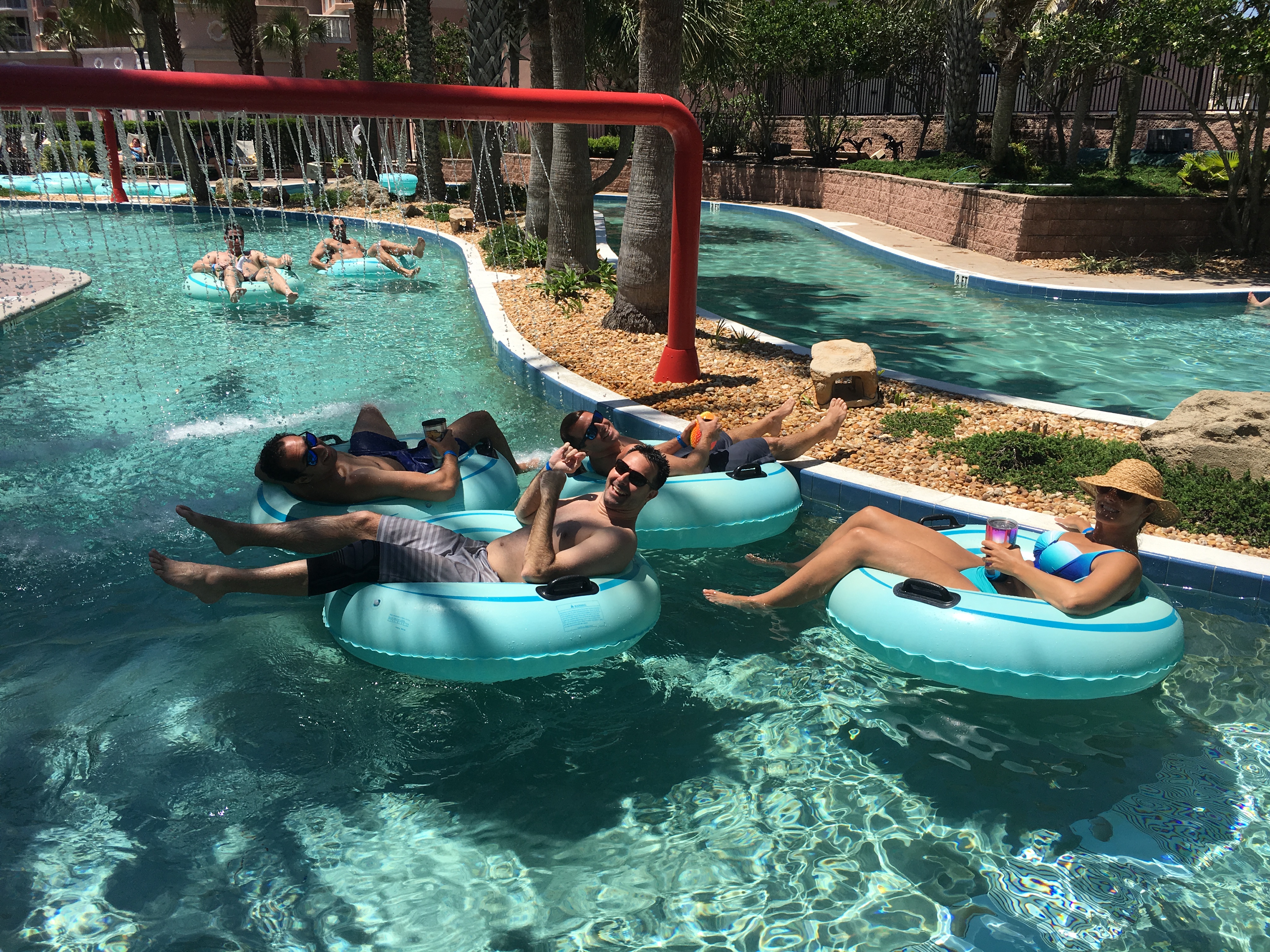 The only downside (if it's not really hot outside), is that you have to go under several "waterfalls." You can't avoid getting soaked unless you get out of the lazy river beforehand.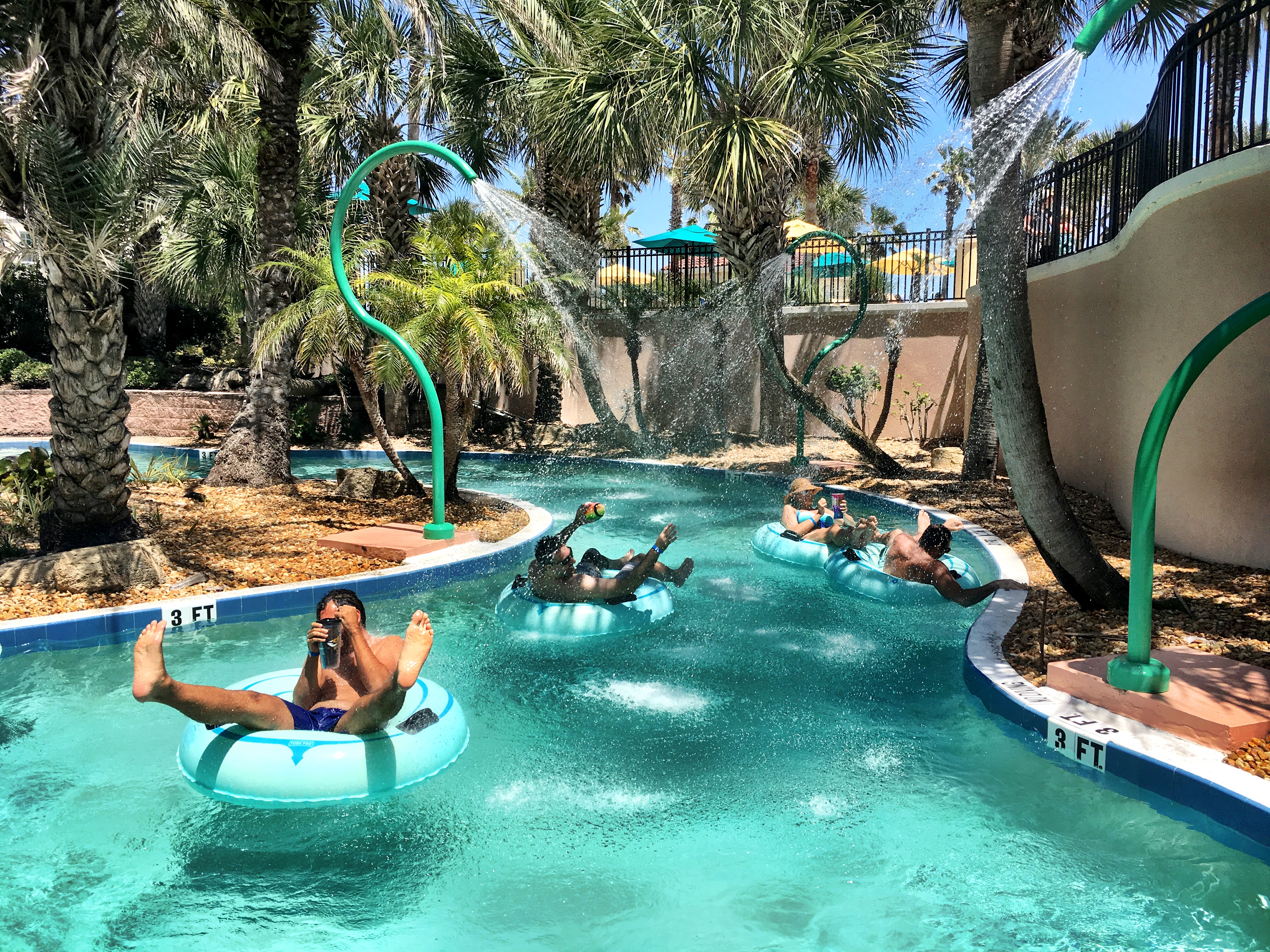 Food & Drink at the Pools
There is an Ocean Bar that you can order from and there is also wait staff that can take your order poolside. The waitress we had at the pool was very attentive despite our large group. Keep in mind: drinks are pretty pricey at the pool: a margarita was $14!
Hot Tub
On Sunday morning, we got up early to relax in the hot tub before checking out. The best part about the hot tub: it's an entire pool! This makes it a lot less crowded than a typical hot tub. Of course, we were there so early that we had it all to ourselves!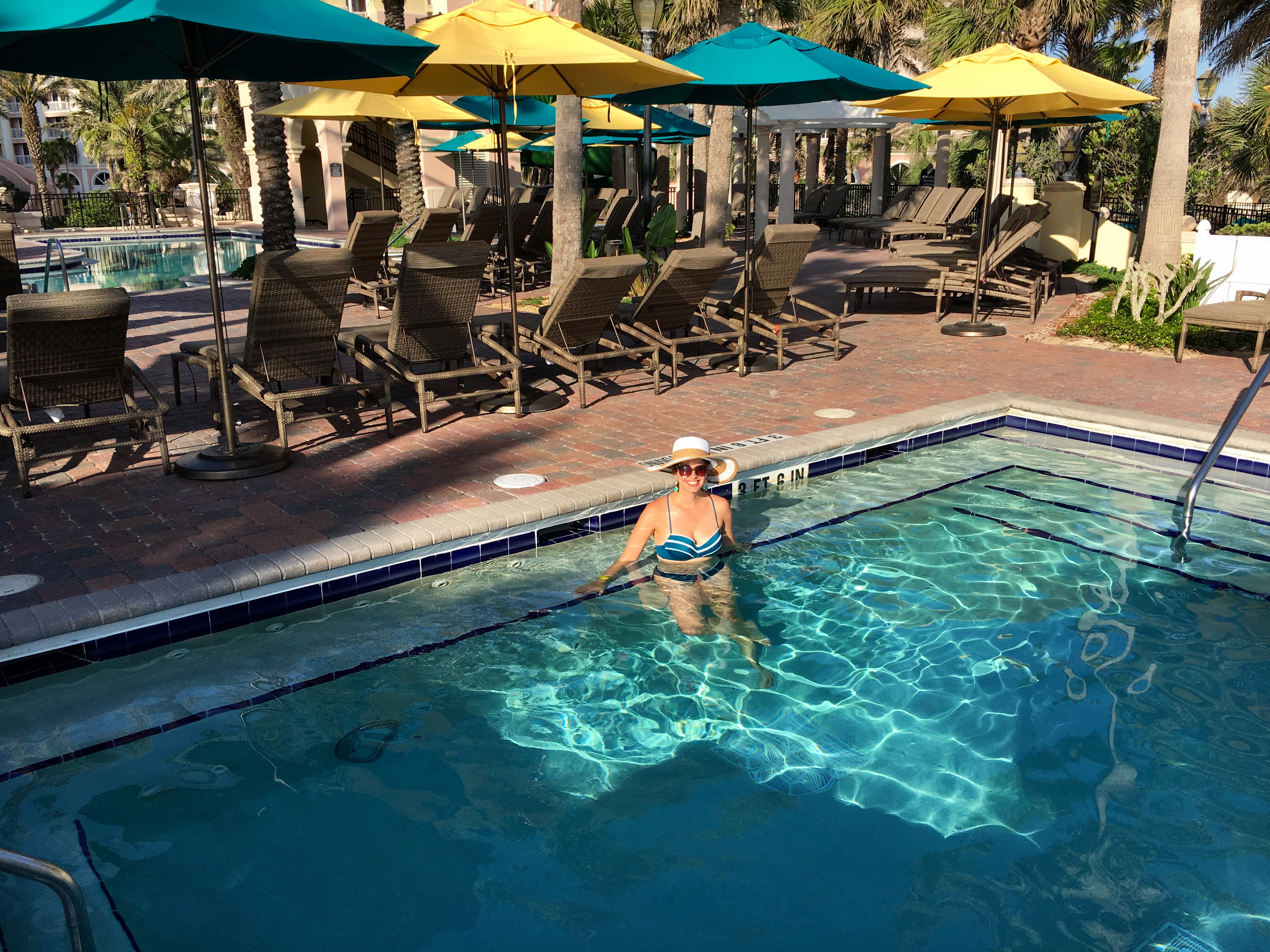 Putting Green
The nine hole putting green is a combination of putt-putt golf and regular golf. It is designed to look more like a regular golf course (without the typical putt-putt obstacles), but you'll use the same clubs you would for putt-putt golf. This is a free activity that is fun for kids and adults!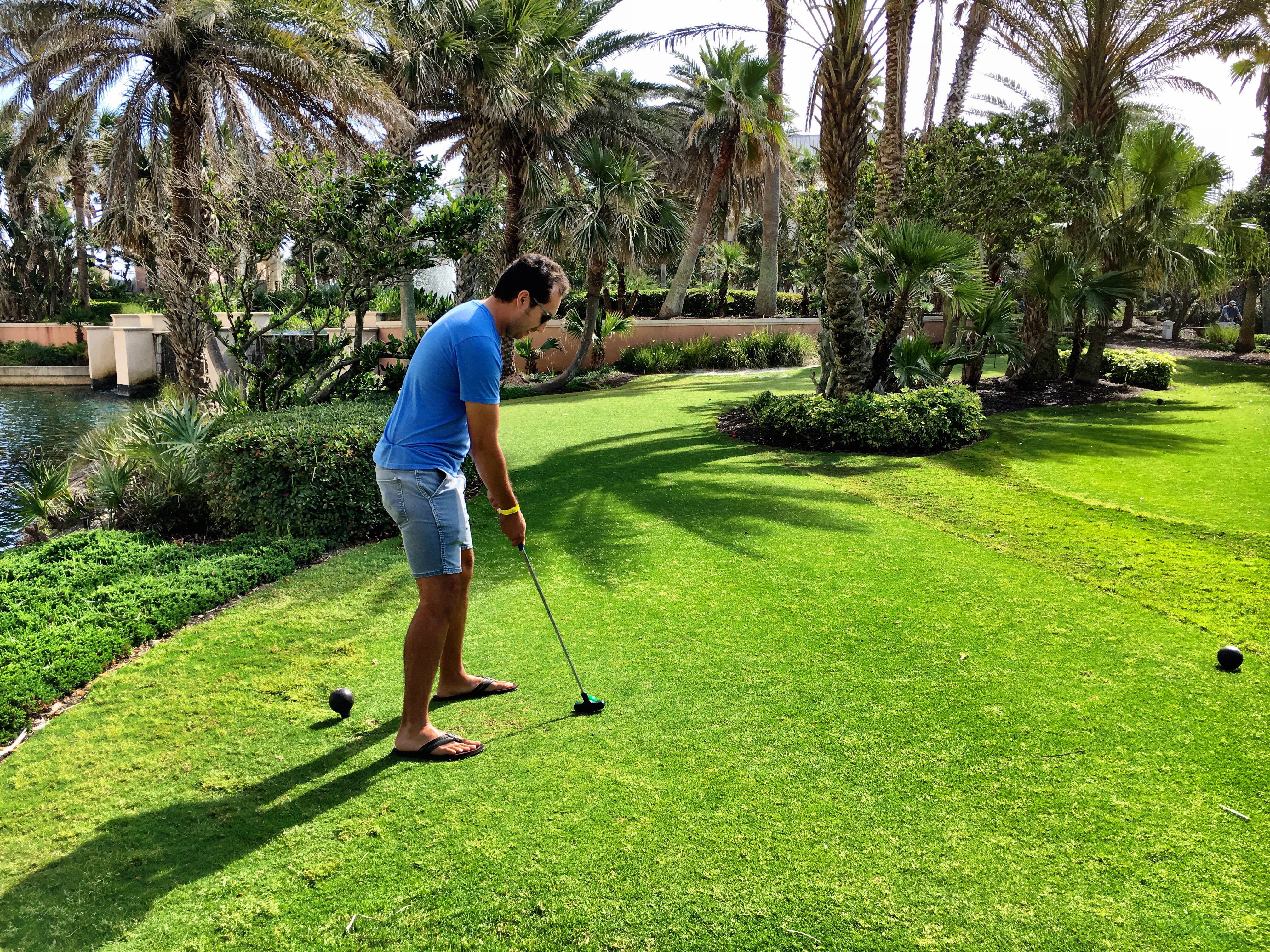 Golf Courses & Tennis Courts
We aren't golfers or tennis players, but there are two golf courses on property and a tennis complex with eight courts. The Hammock Beach Resort website offers a variety of packages that tie in the accommodations with these activities.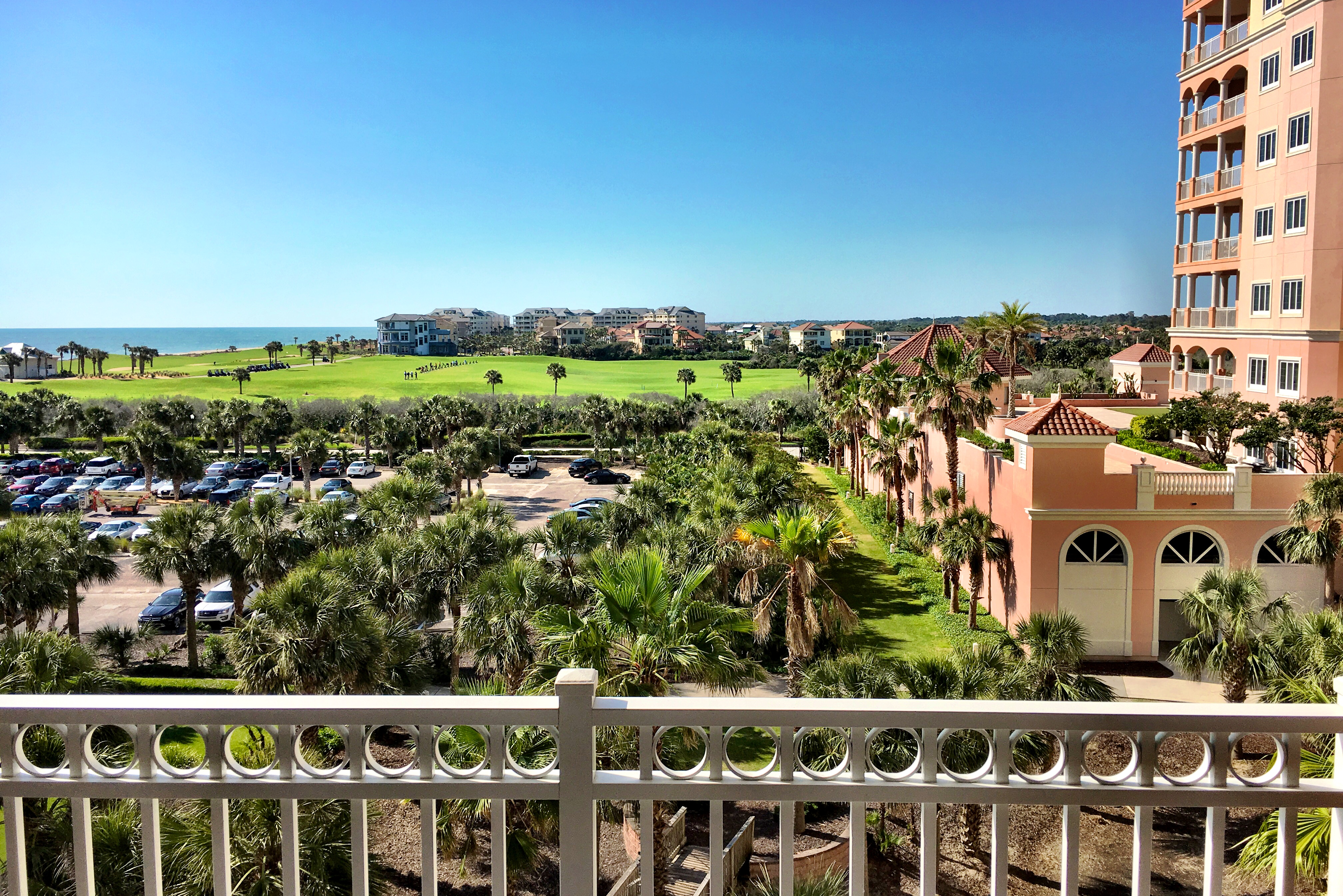 What to Eat at Hammock Beach Resort
Honestly, our least favorite part about the resort was probably the dining experience. It may be because we had approximately 30 people, but (despite having reservations) both restaurants did not seem equipped to handle our group.
There are a few restaurants at Hammock Beach Resort including an Italian restaurant, a pub, a sushi bar, and a seafood restaurant. The first night we ate at Delfino's (Italian) and our steak was very delicious. WC and I split the 12 ounce rib-eye with the red wine demi glaze. We were not disappointed in the food, but it did take awhile to arrive.
The second night, we ate at Loggerheads (the pub) and it was truly not a good experience. The food came out really late, with meals coming at the same time as appetizers. Some of our friends didn't ever receive their drinks. Some of us also had to ask (up to three times) to get steak sauce and silverware.
Another note if you are a wine drinker: the wait staff and bartenders were not knowledgeable regarding the wine list. If you like to drink wine, you'll be on your own to choose what to get.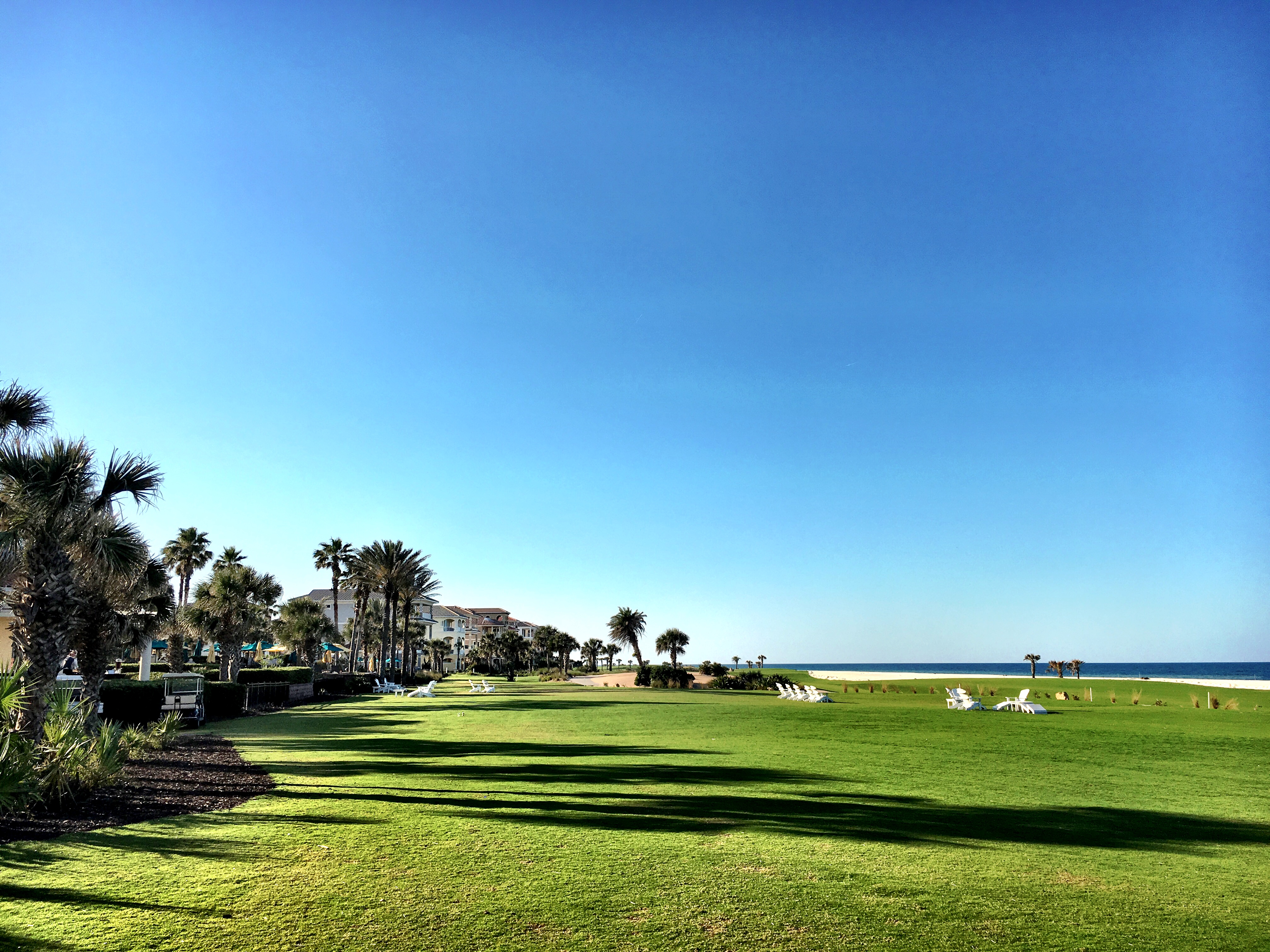 Other Hammock Beach Resort Information
There are a variety of different room options depending on what you want to spend and where you want to stay on the property. Click here for a map of the resort. We stayed in the Main Tower and that seems to be the best location for access to the pools, putting green, and majority of the restaurants.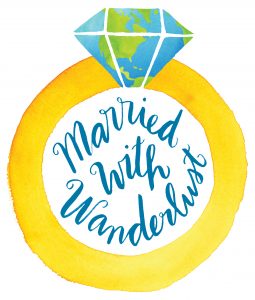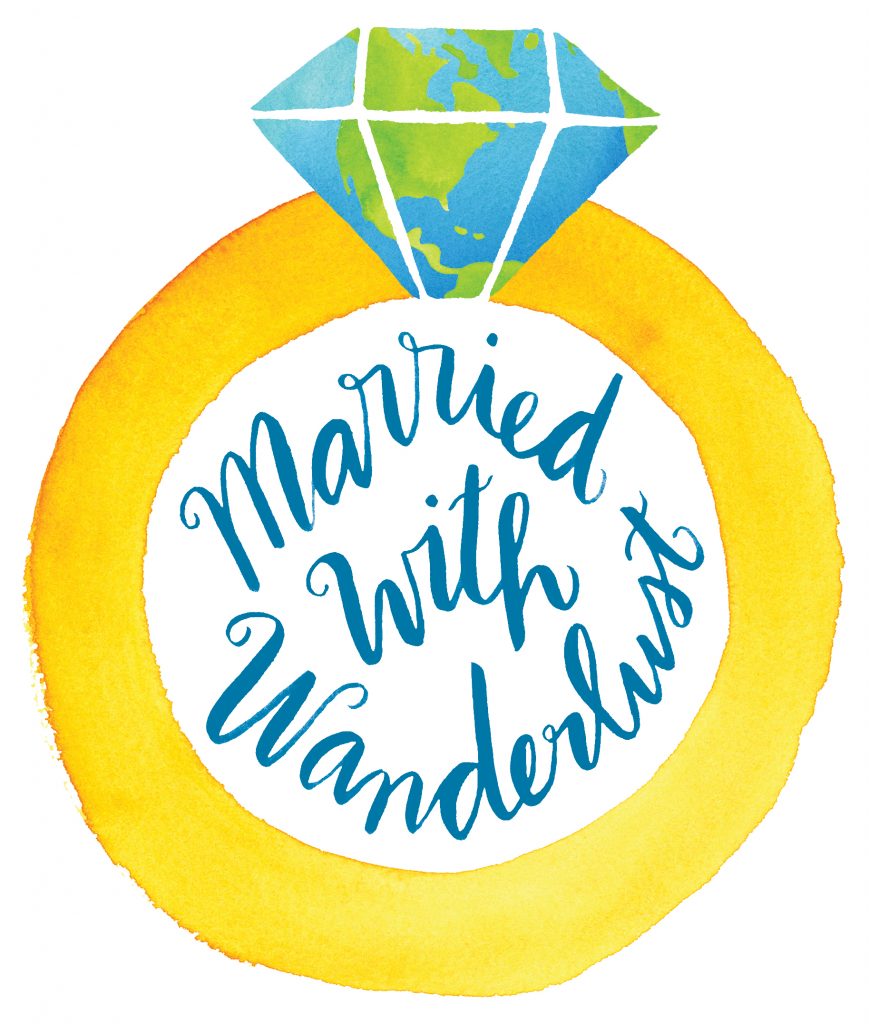 Enjoy our blog post? Pin it to share with others!