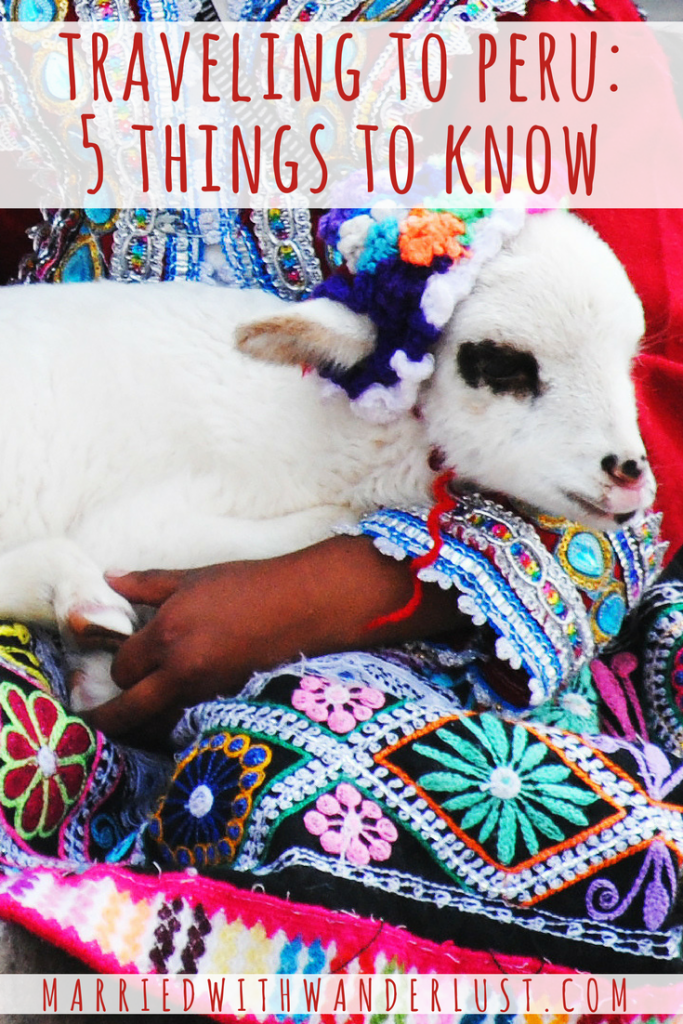 Peru has become a very popular destination in recent years and for good reason! The country has so much to offer: ruins from the ancient Incan civilization, bucket list hikes for adventurous travelers, delicious and unique cuisine, and more!
We took a quick trip to Cusco, Machu Picchu, and the Sacred Valley over Thanksgiving and came back wishing we'd had more time to spend there!
5 Important Things to Know About Peru:
1.) Taking Photos with Locals
If you've spent any time on Pinterest researching a trip to Peru, you've definitely come across photos of travelers posing with Peruvian locals in their beautiful, traditional garb, often holding the cutest baby alpacas (we'll come back to this in a minute). In fact, most of us decide before the trip to Peru that we won't return home without one of these photos!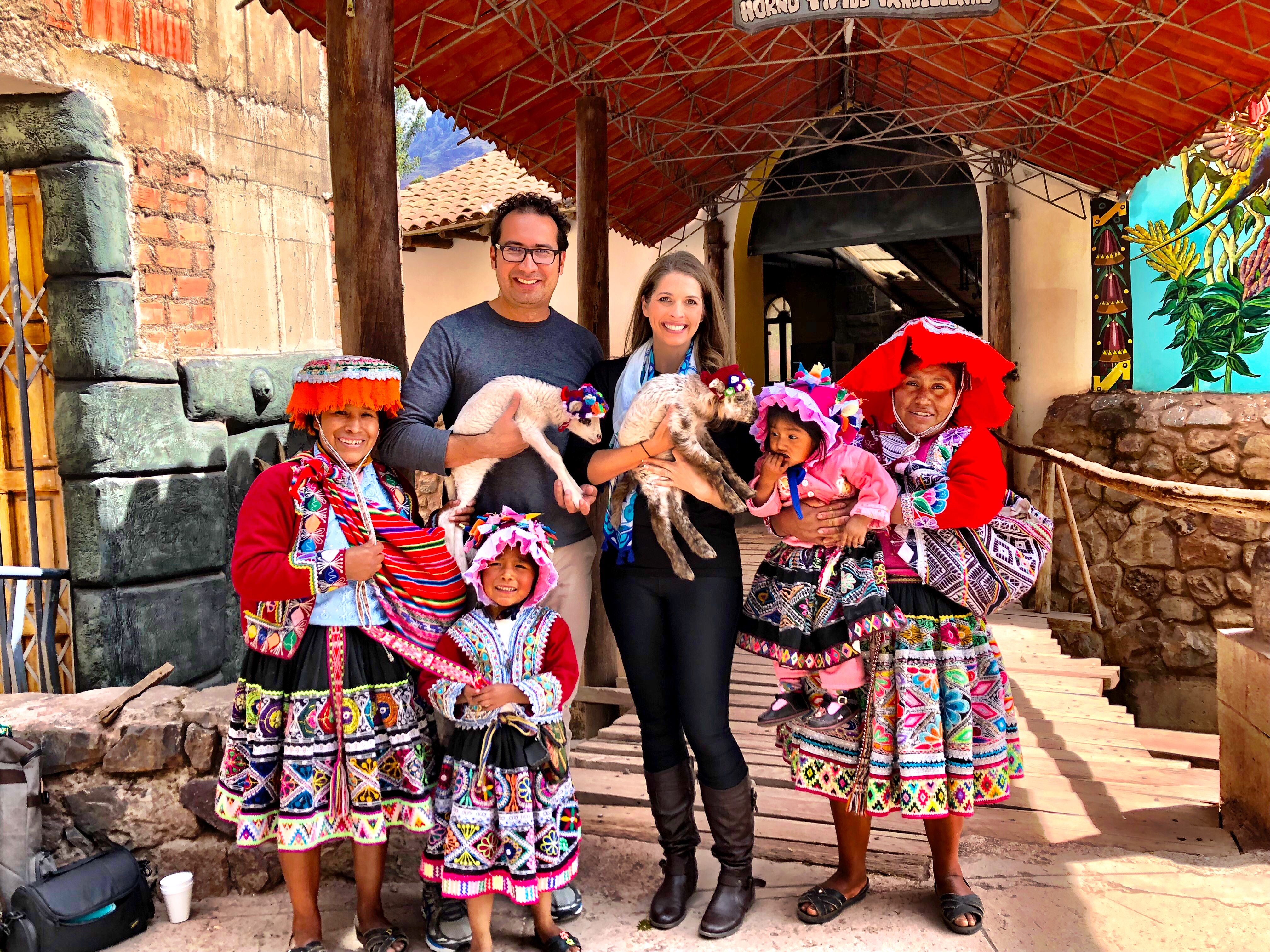 Before you go to South America with this photo in mind, there are a few important things you should know:
First, a tip is expected when taking a photo with a local. Usually, they will give you a price up front for a photo. If you take a photo in a group picture like the one you see above, each lady might also try to get money from you. "What about me?" they would say as soon as you gave the payment to one of them.
Secondly, and perhaps the part that is most surprising to travelers: these baby animals are often not alpacas. Our tour guide told us the animals we were holding were actually lambs. Seriously, google it. We did after returning home and learned that baby alpacas have much longer necks. Silly us!
Oh, and if you really want to get up close and personal with alpacas, you should visit the Awana Kacha alpaca farm! You can meet and feed the llamas and alpacas at the farm. Don't forget your camera!
2.) Altitude Sickness
If you're not used to high altitudes, you will likely experience altitude sickness in the higher parts of Peru. You'll read mixed recommendations on how to handle altitude sickness in terms of where to start your trip.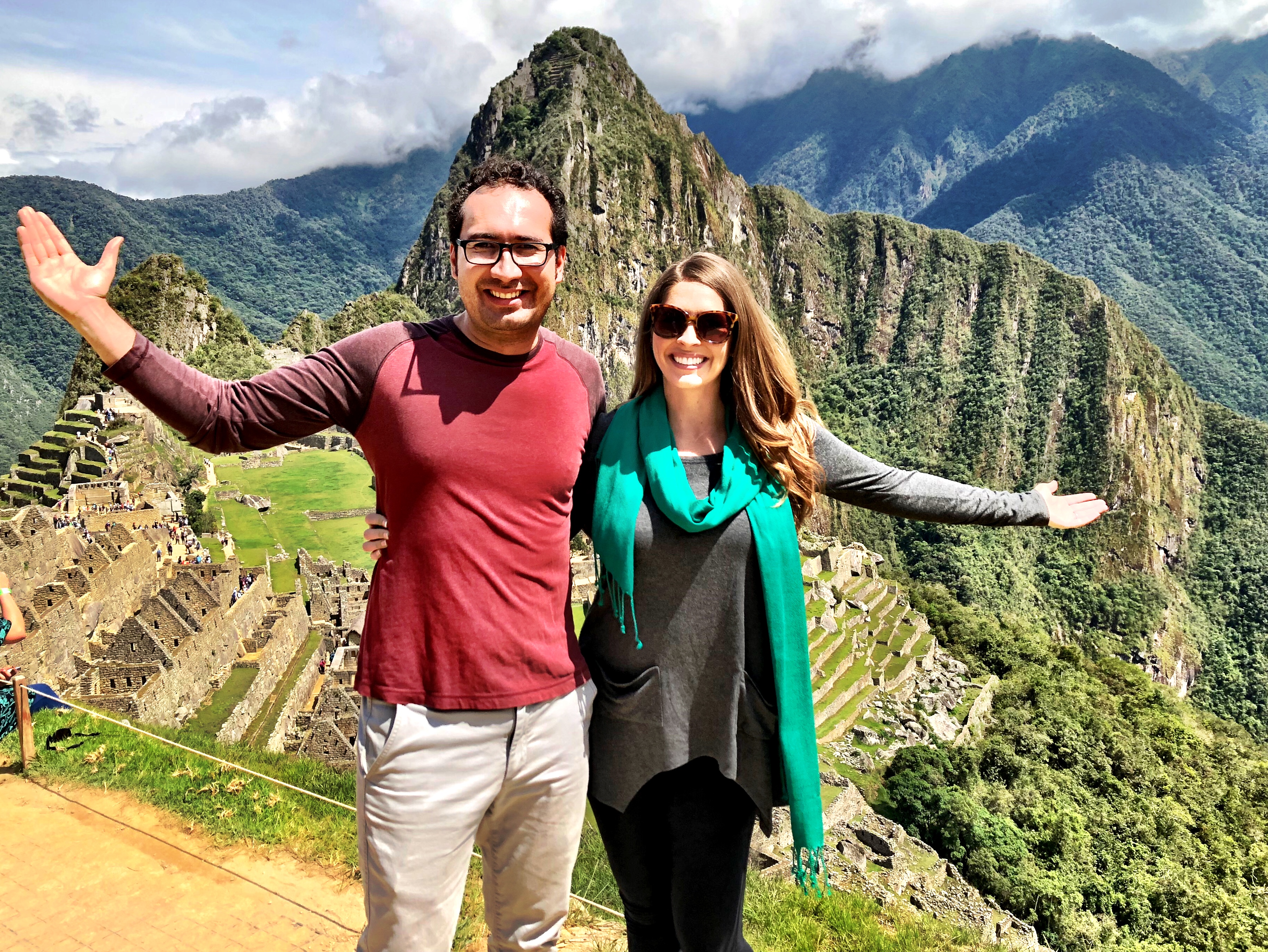 Some people recommend starting in Cusco, one of the highest parts of the country. This way you can acclimate to the higher altitude before heading to Machu Picchu and some of the other popular sites. Others recommend starting at a slightly lower altitude (but still higher than you're used to) and slowly working your way up to Cusco. We'd recommend just planning your trip with whatever works best with your schedule and using other measures to help with altitude sickness, if necessary.
As previously mentioned, we only had three days in Peru so we didn't have much time to acclimate to begin with. We flew into Cusco (approximately 11,000 feet) and stayed the first night in Urabamba (approximately 9,000 feet). The next morning we took the train to Machu Picchu which was a lower altitude (approximately 8,000 feet). Our next two nights we stayed in Cusco.
Coca leaves and coca tea is the most popular local remedy for altitude sickness. From the moment we got off the plane, coca leaves were readily available for travelers experiencing discomfort. Most hotels and restaurants will also have coca leaves available.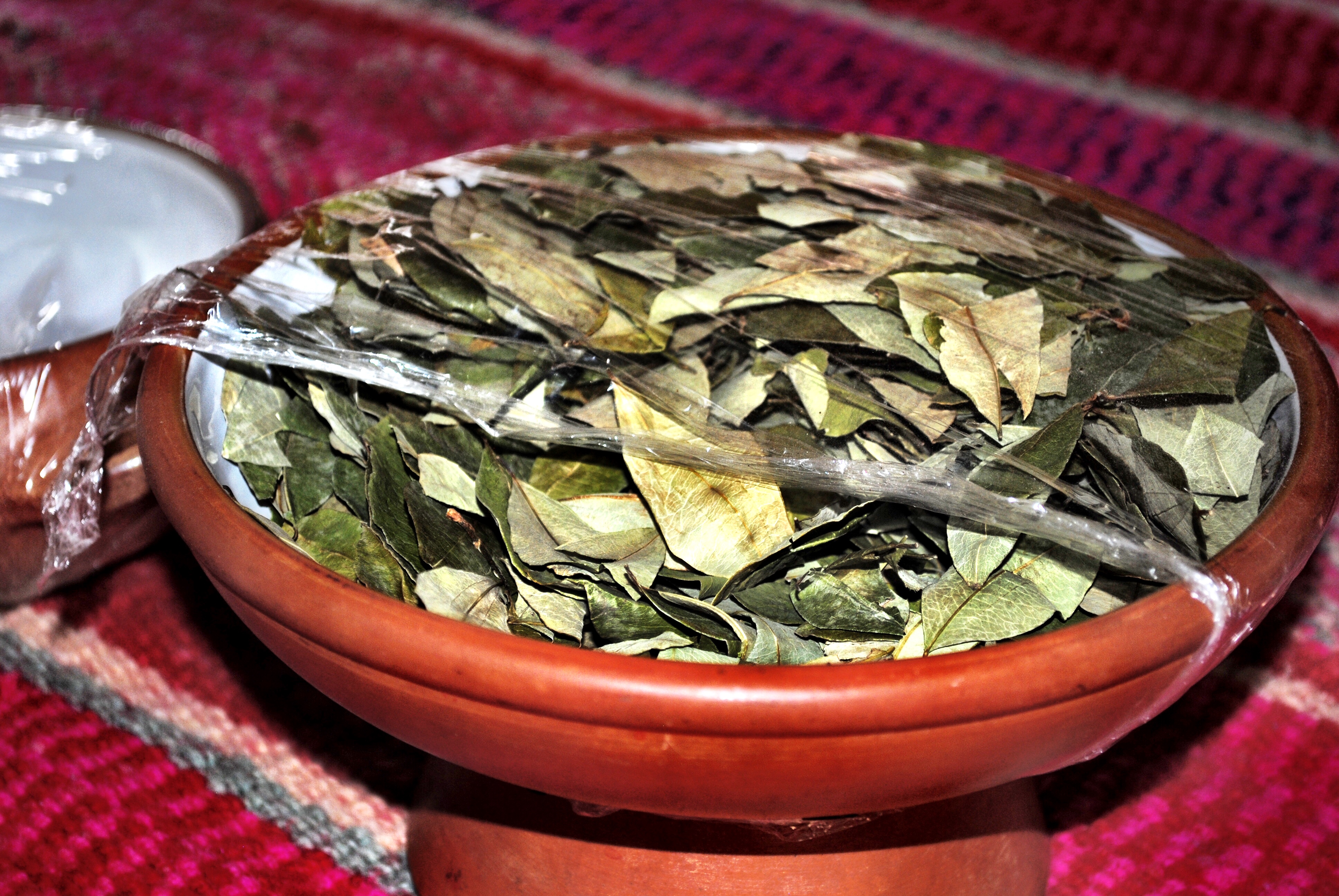 Some people prefer chewing the leaves and others like to make coca tea out of them. The coca tea is made by putting the coca leaves in hot water. Personally, I did not like the taste of the tea. It's very earthy (it is just leaves in water after all). WC didn't mind the taste, however, and drank it more often than I did (which may be why I felt sick in Cusco and he didn't- headache and stomachache).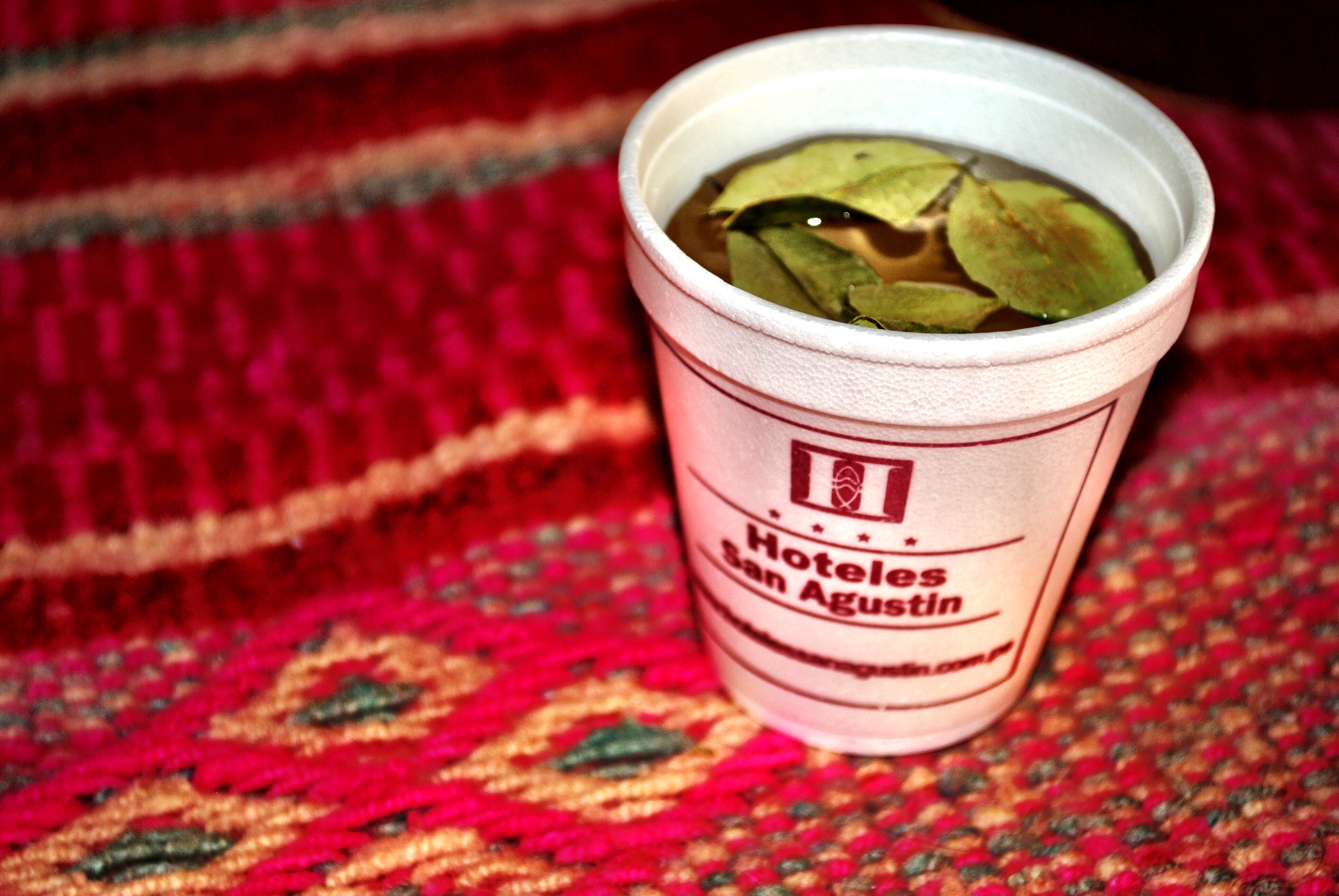 Coca leaves come from the coca plant and act as a mild stimulant. In massive quantities, the leaves are used to make cocaine. However, in small quantities and in it's natural form, it is not addictive. You can consume them legally in parts of South America, but don't bring them back to the United States or other countries where they are illegal. You also should be careful consuming the coca leaves if you have an upcoming drug test at your work. There are mixed opinions about whether the leaves can affect your results.
3.) Flying within Peru? You can bring water bottles from outside the airport
This is a tip we learned when departing from Cusco on our way home to Miami. We had a layover in Lima, so our guide told us we were welcome to bring our water bottles on board for the flight within the country!
In the United States, you cannot bring liquids like water bottles through the security checkpoint, so this was a treat!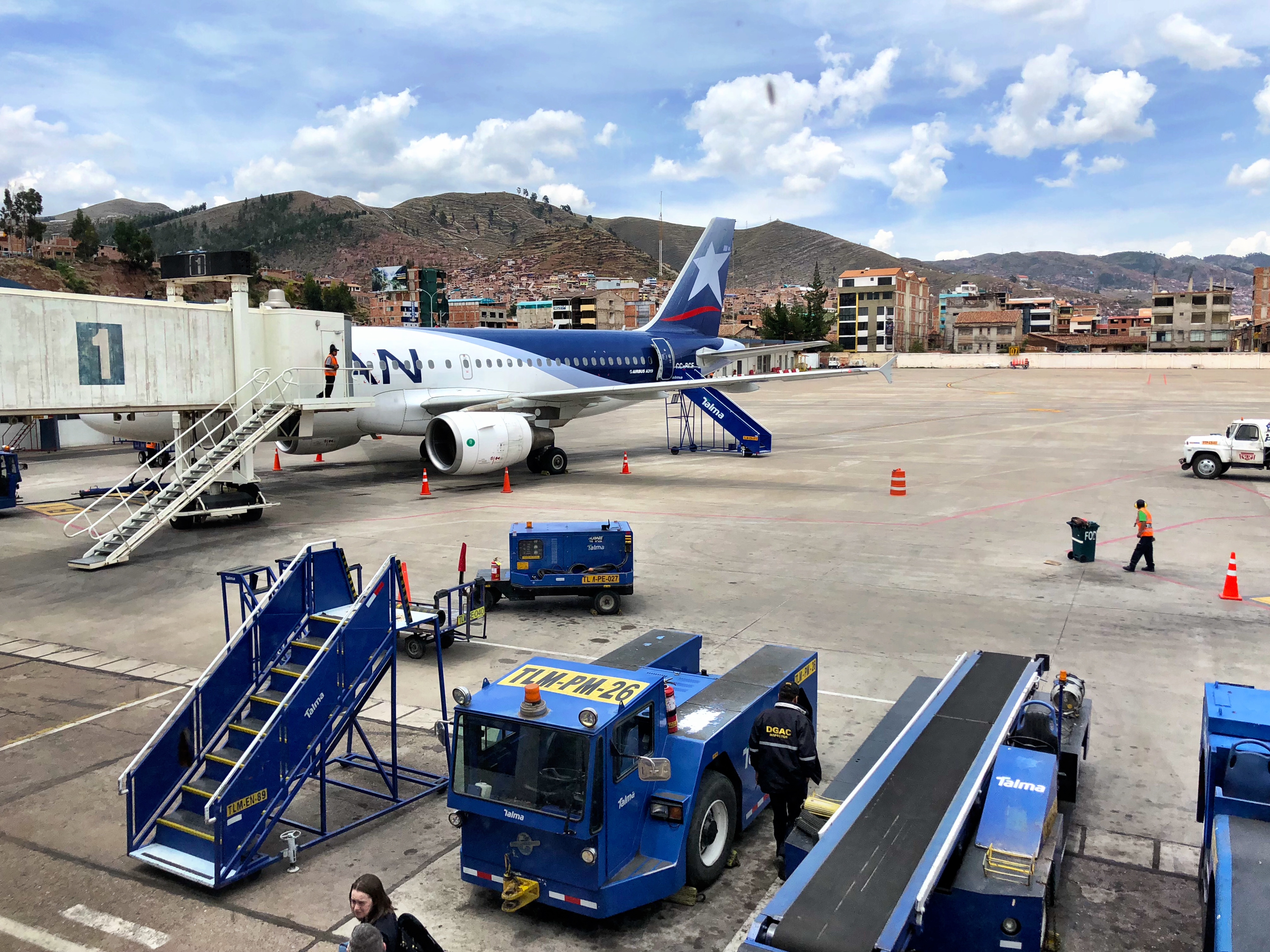 4.) Machu Picchu is only one of many amazing sites in the Sacred Valley
You may head to Peru with Machu Picchu as your top destination (we did), but there a ton of other nearby must-see sites, as well! Plan to have at least one full day touring the Sacred Valley while in Peru, and even more if you have time.
One unique site you should visit is the Maras salt mines. The mines include approximately 3,000 salt pools that sit on the edge of a mountain.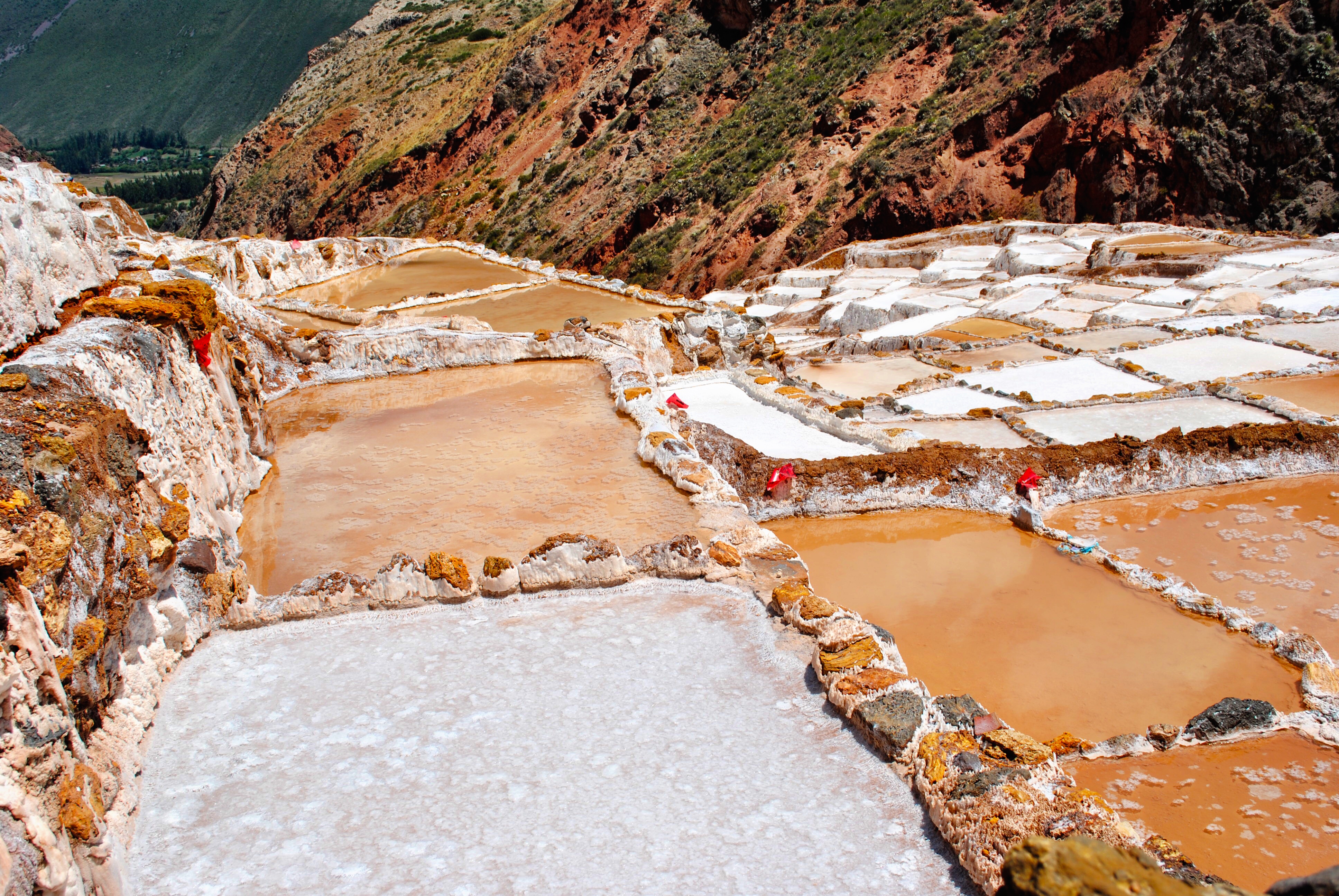 The Moray ruins may have once been experimental agricultural fields. There are three ruins of different sizes at this site.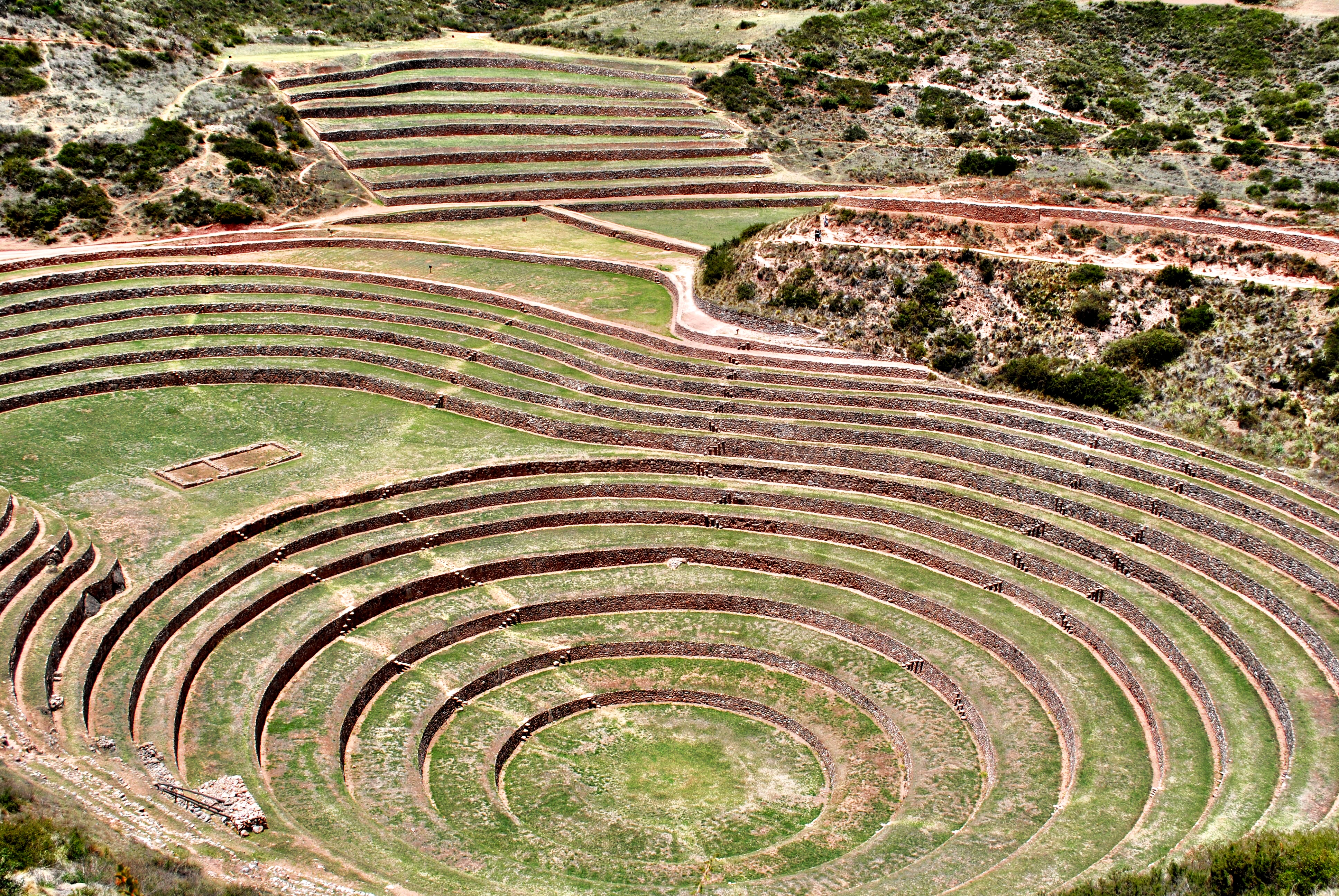 Ollantaytambo and Sacsayhuaman are other Incan ruins that have their own unique history. Check out our guide to the Sacred Valley to learn more about these sites and others that we saw in just one day!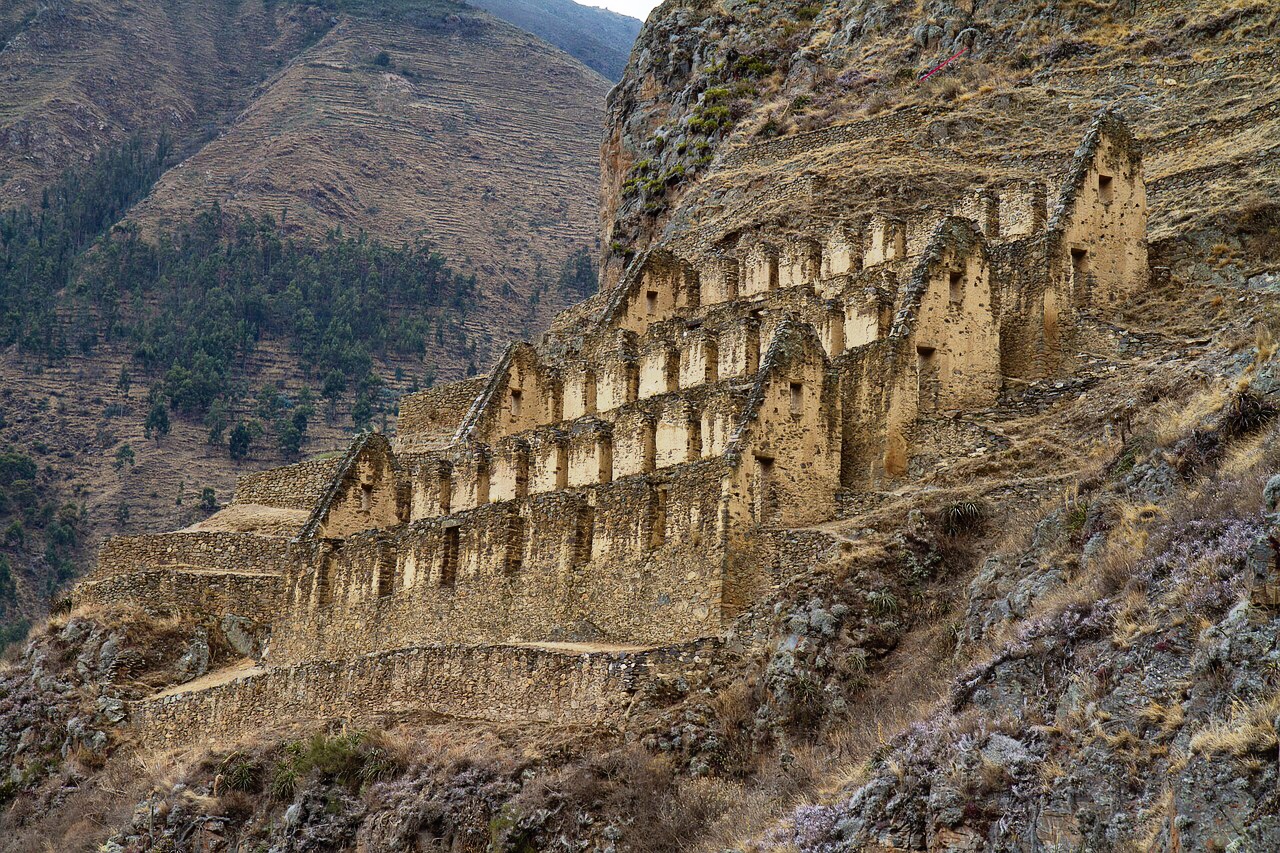 5.) You can't flush toilet paper anywhere
United States residents may not be accustomed to this, but it's actually common in a lot of countries.
Most restrooms in Peru will have a sign to remind you not to flush your toilet paper. There will also be a separate receptacle in the restroom for you to toss the paper. This is the norm even in many of the nicer hotels.
The sewage system is not the best and flushing can cause the toilets to clog. Be courteous and use the toilet paper bin. 🙂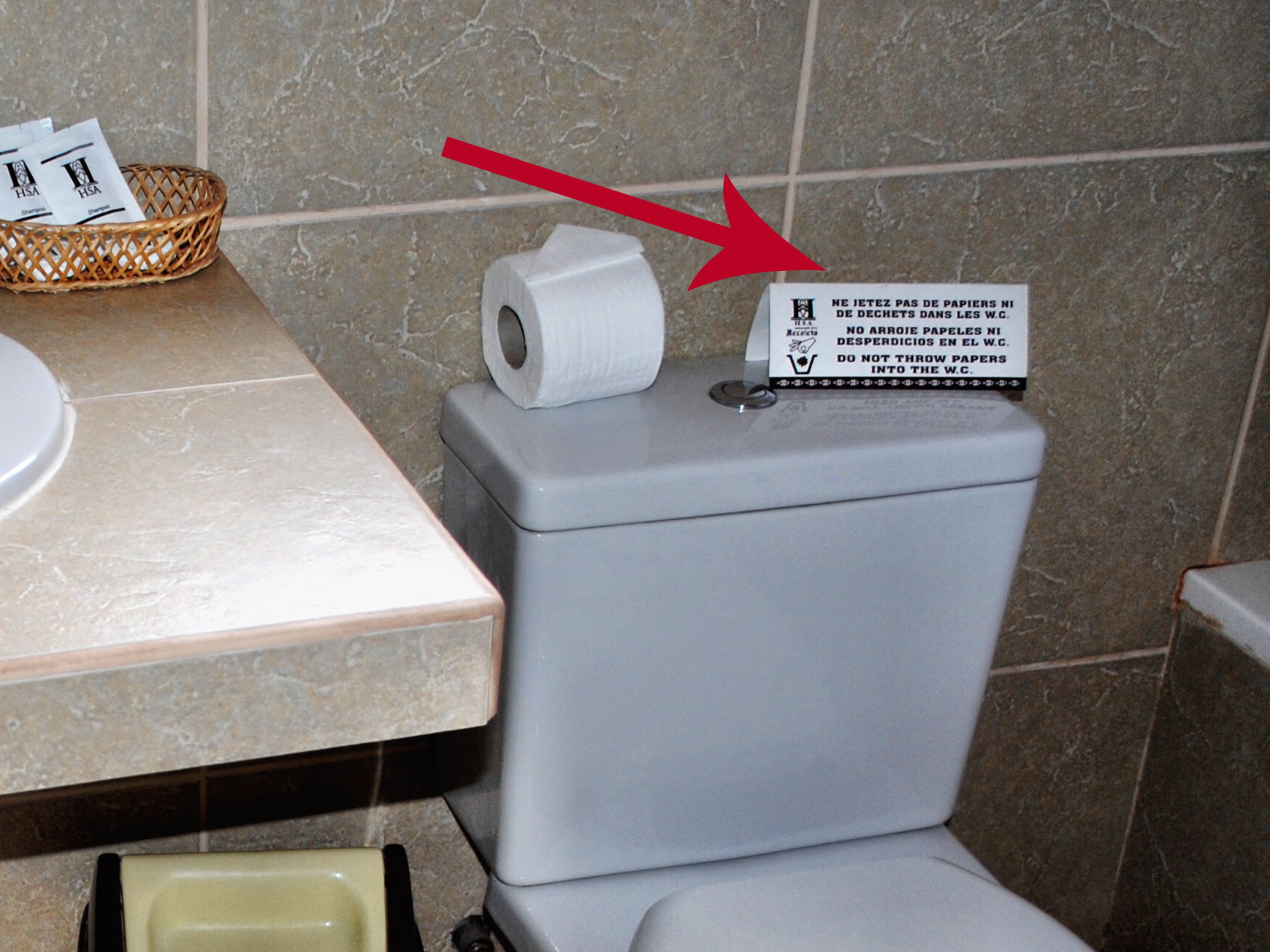 Book Your Trip to Peru
Now you're ready to book your trip to Peru. We promise you will just love this beautiful country! Do yourself a favor and stay longer than 3 days. It was much too short of a trip for us and we hope to get back there soon!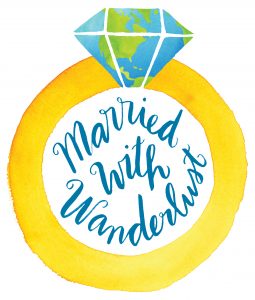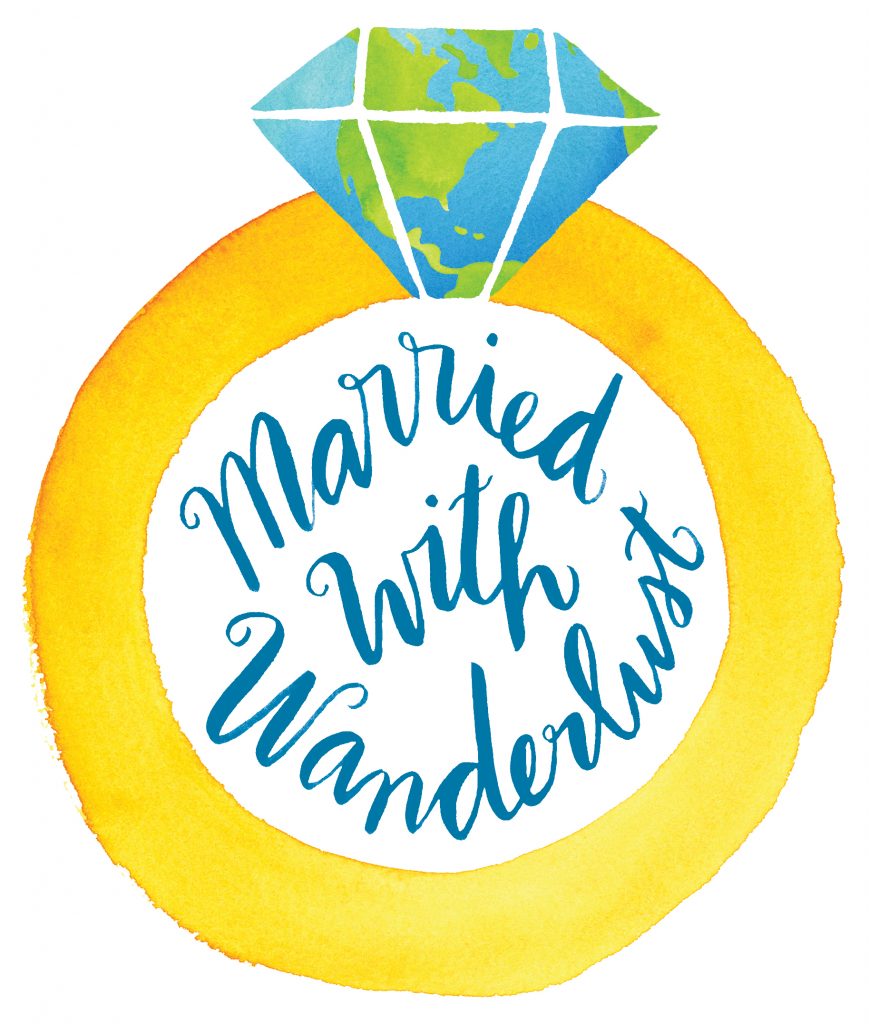 Enjoy our blog post? Pin it to share with others!