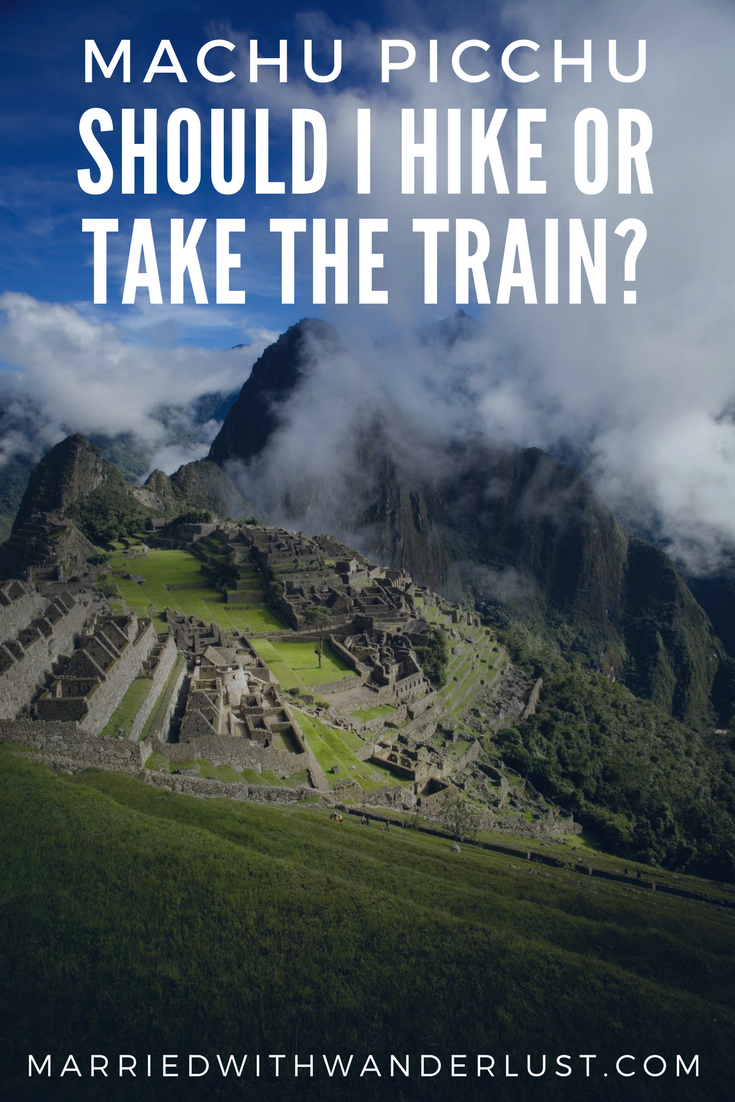 It's the great Machu Picchu debate: Do I hike or take the train?
While hiking to Machu Picchu is on a lot of bucket lists and would be certainly be a unique and challenging experience, we think this question really comes down to one matter: time. If you have a lot of it, opt for the hike. But if you want to see as much of Peru as possible with limited time, take the train!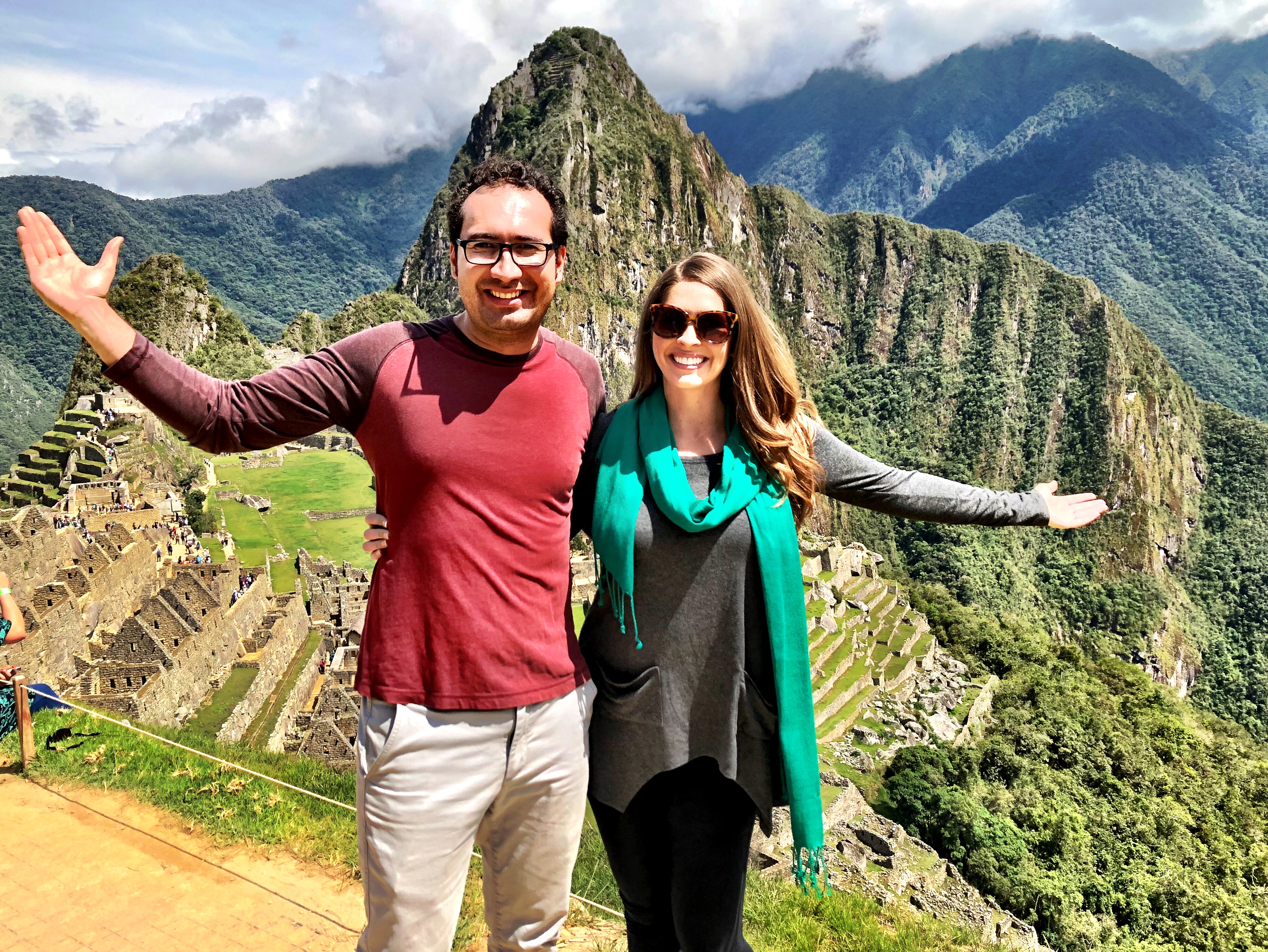 Taking the Train to Machu Picchu
WC and I visited Machu Picchu with a group of four friends and we (sadly) only had 3 days in Peru! We booked our trip through Gate 1 Travel so most of our Machu Picchu details were planned on their end. This post is a look at our experience and what you can expect on the train to Machu Picchu.
Machu Picchu Express Train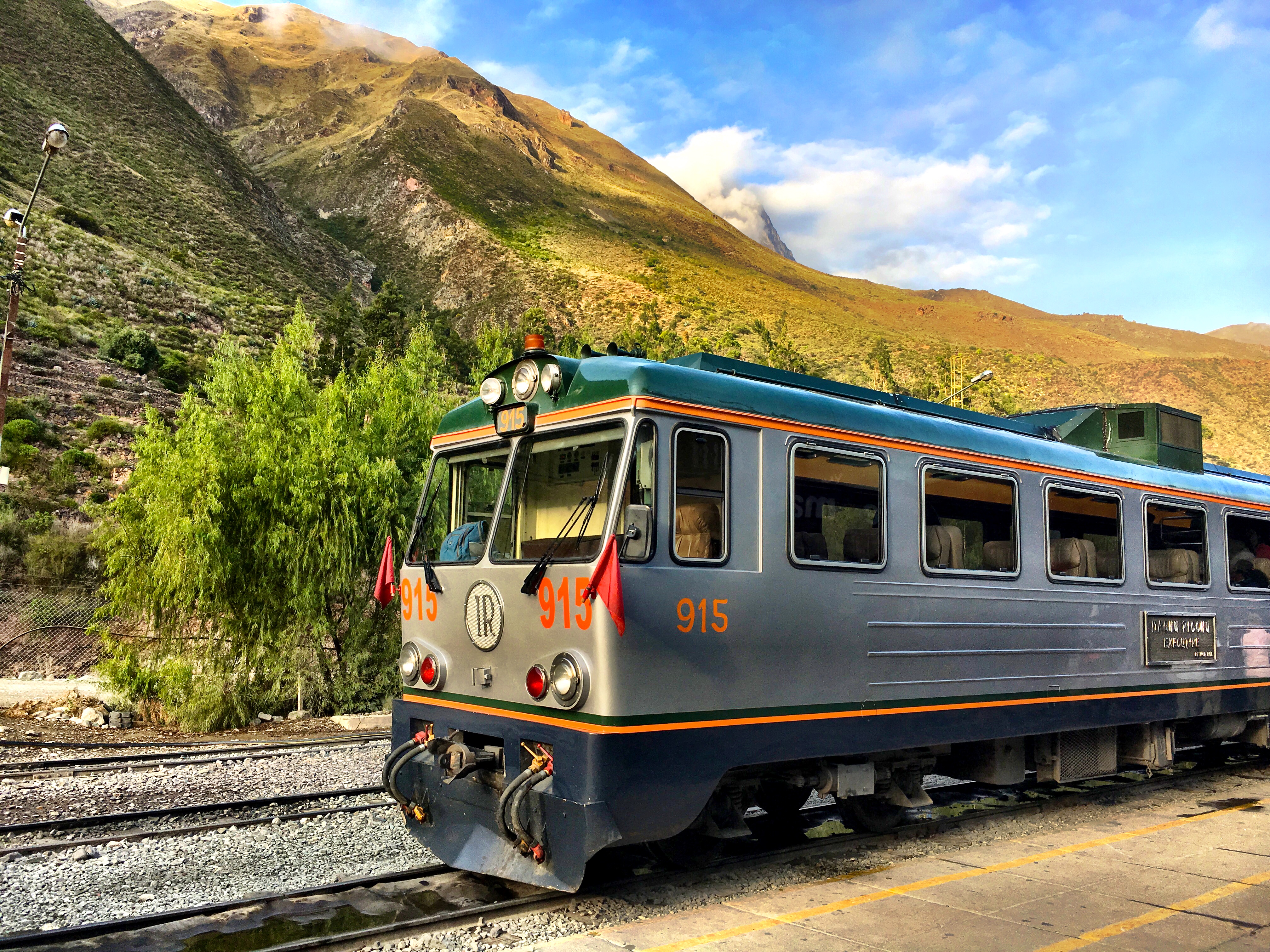 There are several different train lines that visit Machu Picchu and the one you choose will depend on where you're coming from and how much you want to spend. We took the Machu Picchu Executive train on Inca Rail, which is also known as the Voyager Machu Picchu train.
Tickets on the Executive Train start at $59 one way. You can purchase them on the Inca Rail website.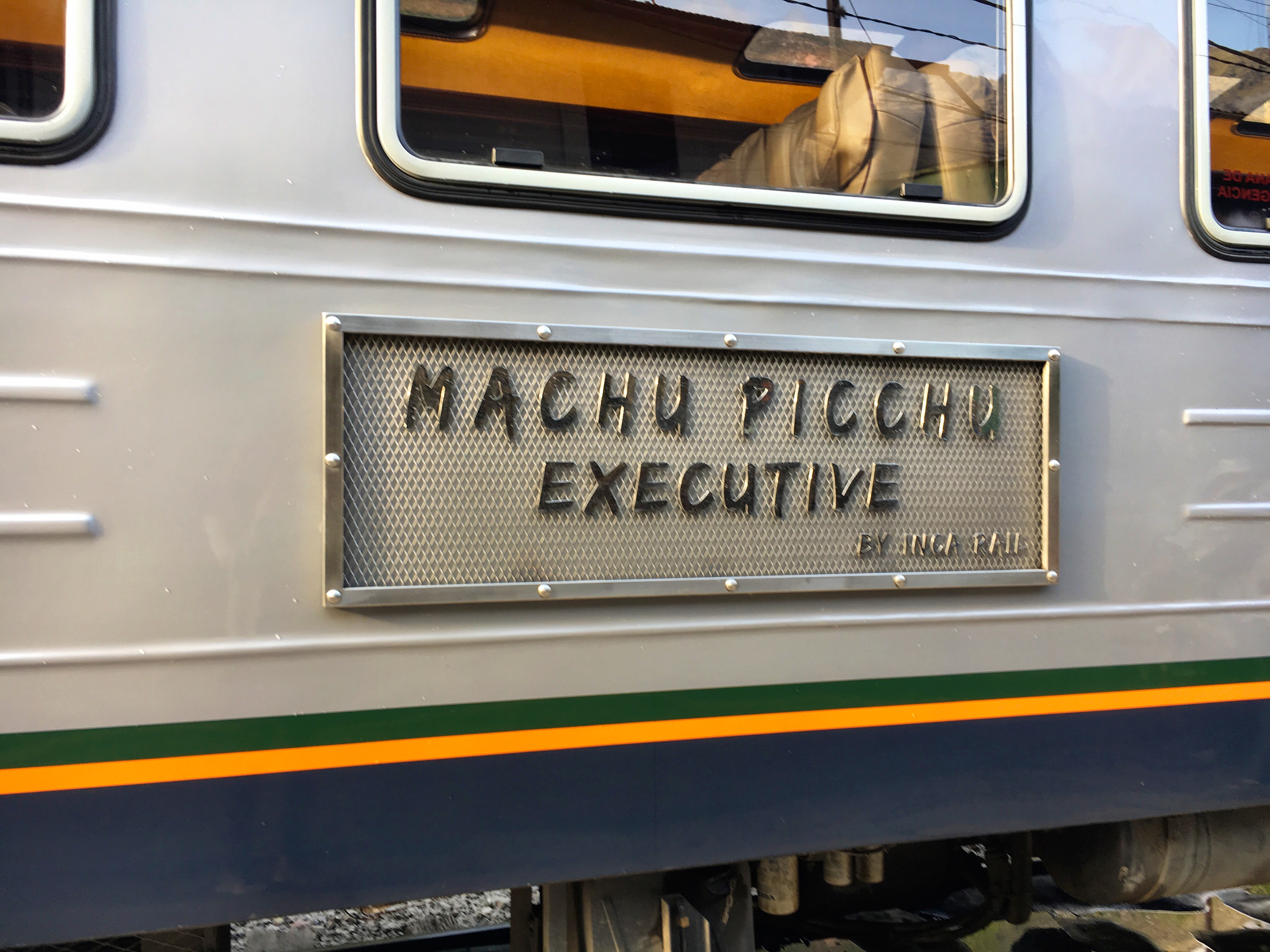 This train runs from Ollantaytambo to Machu Picchu with departures starting at 6:40am. The last departure of the day from Machu Picchu back to Ollantaytambo is at 9:30pm.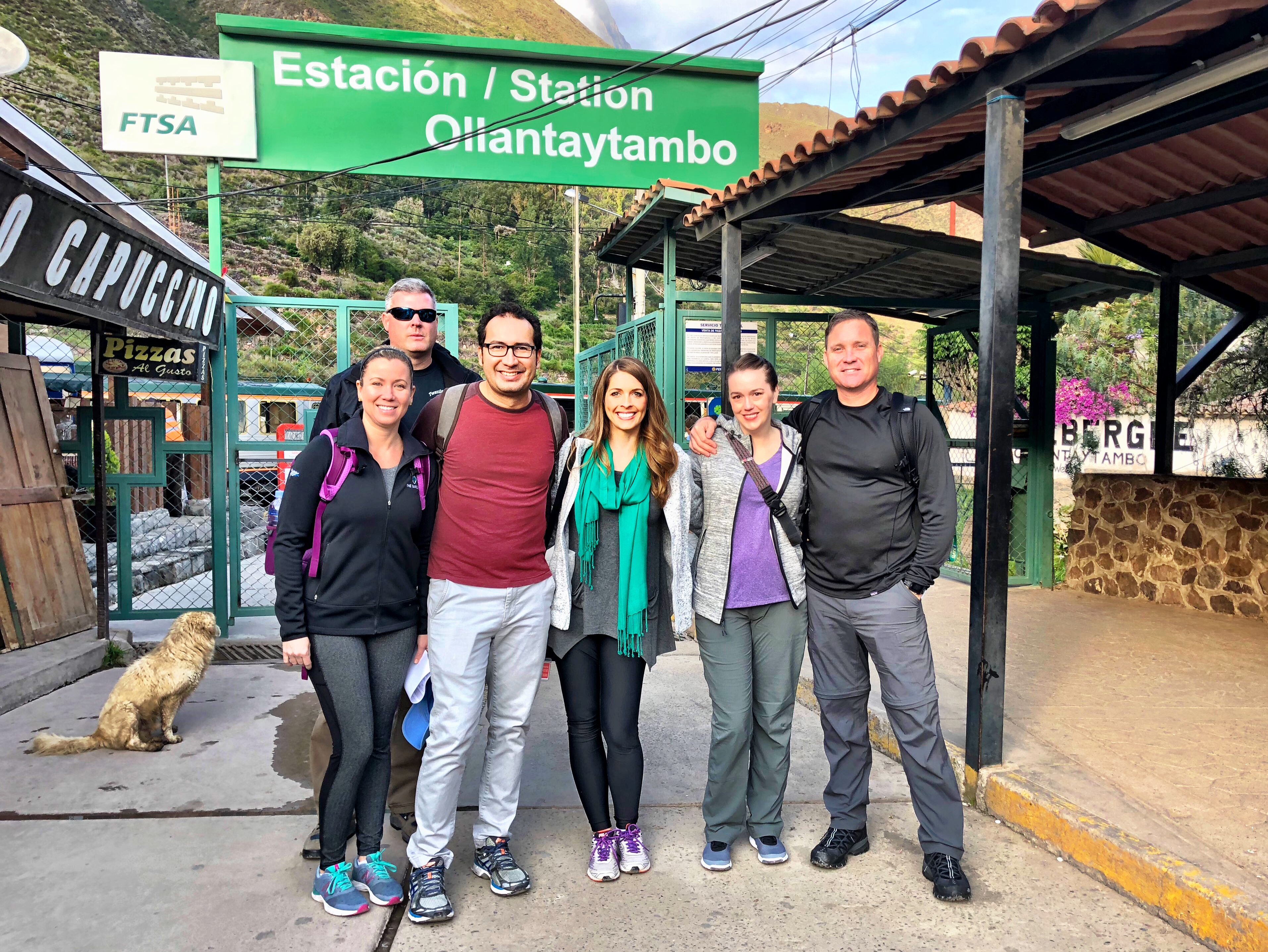 The ride to Machu Picchu takes about 1 hour and 40 minutes. Though the Executive Train is the most inexpensive of the Inca Rail trains, the seats are actually quite comfortable.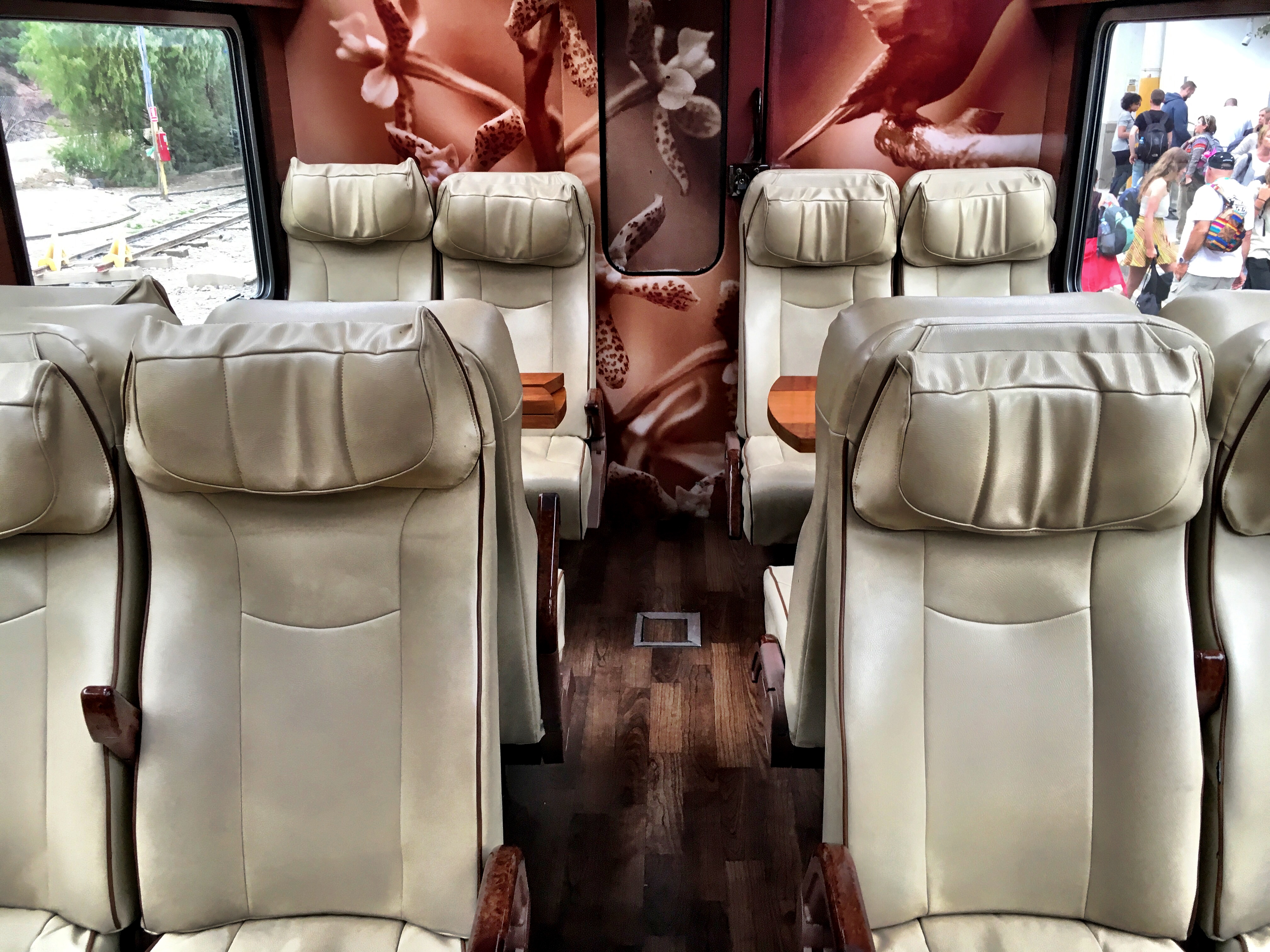 Though some of the other trains offer full meals and even a bottle of champagne, that doesn't really seem necessary with it being less than a two hour ride (especially if you're on a budget).
Passengers on the Executive Train receive one free drink (hot and cold options available), a small snack, and a chocolate. Personally, I really enjoyed the caramelized almond tea!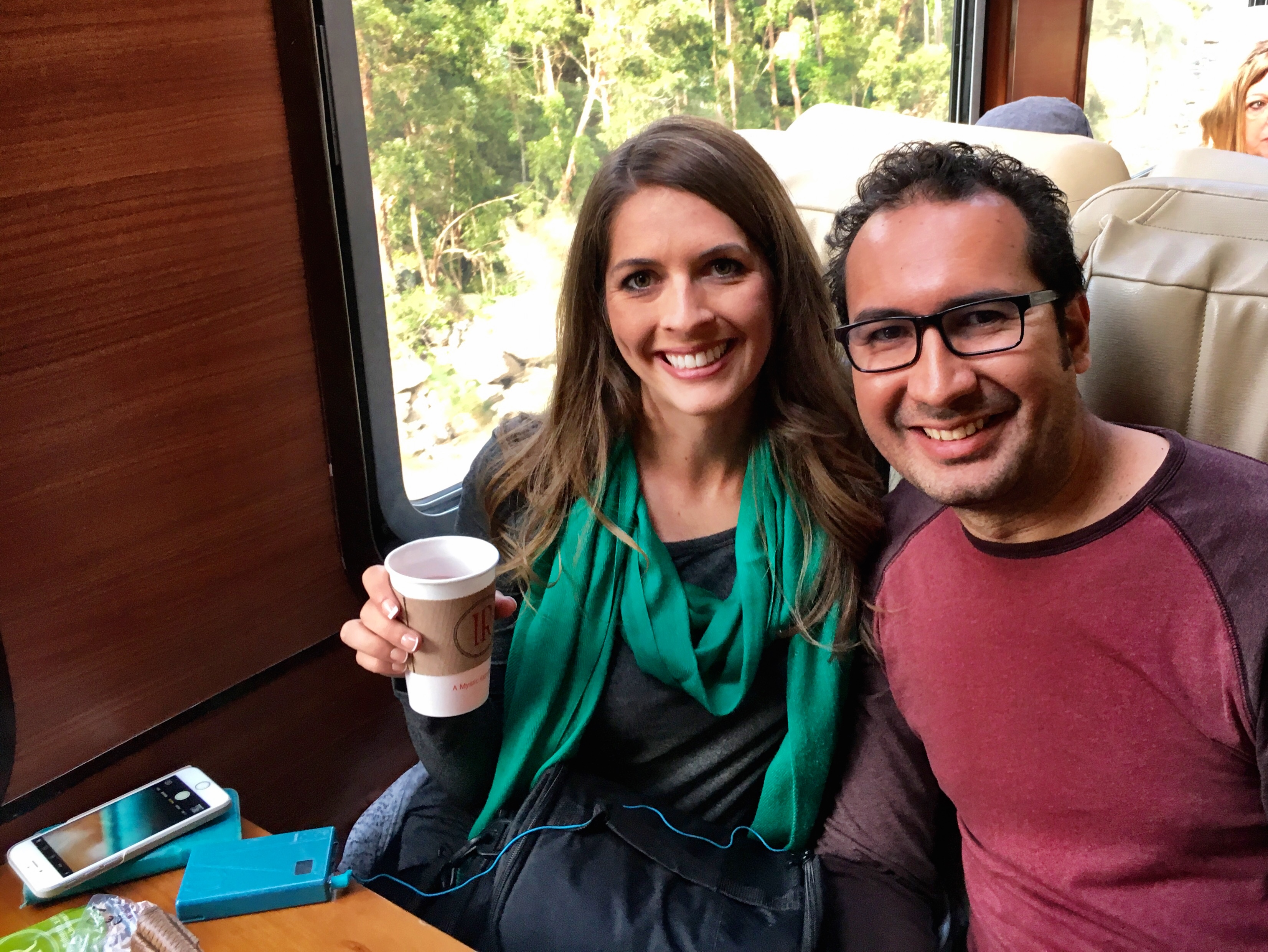 My only complaint from the train ride stemmed from motion sickness! In the luck of the draw (the seats were randomly assigned since we purchased through a tour company), our seats were facing backwards on the train. This was not good for me, but WC was fine. It really will depend if you are sensitive to motion sickness whether this will affect you. Our seats were 7 & 8 in case this helps for your planning!
Arriving at Machu Picchu
The train station drops off in Aguas Calientes which is the gateway town to Machu Picchu. From here, you will need to take a shuttle bus up the mountain to the entrance to Machu Picchu. Our bus tickets were pre-purchased since we were with a tour group. If you're purchasing your shuttle tickets on your own, you can get them in-person in the town of Aguas Calientes. Expect to pay around $24 round trip.
If you still have your heart set on hiking to Machu Picchu, there is also one final option that won't take as long as some of the other treks. You can hike the town of Aguas Calientes to Machu Picchu in approximately an hour and a half, depending on your fitness level. While we don't have any experience with this hike, you can find a lot of information on the trail and what to expect with a simple Google search.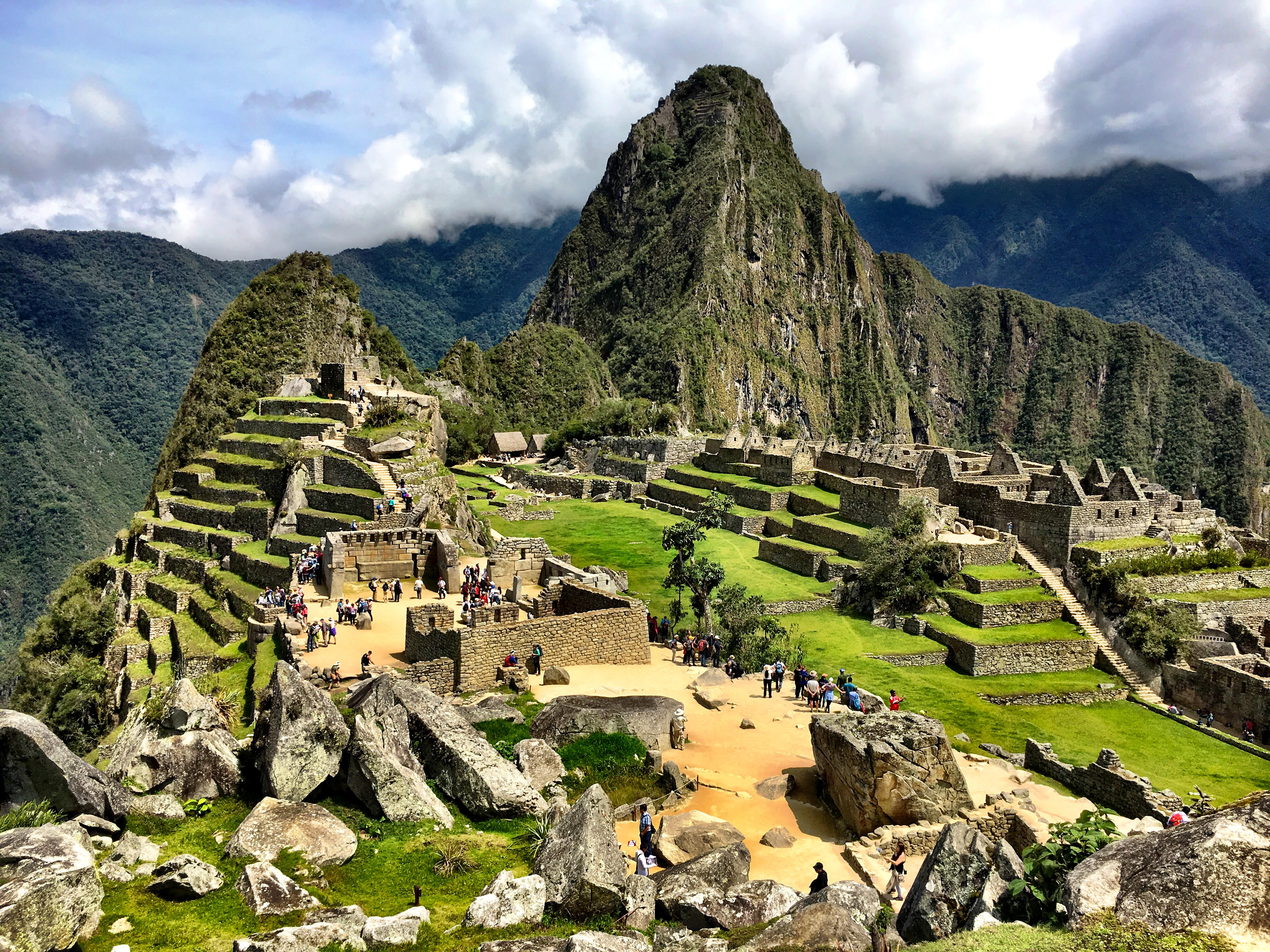 Other Options for Taking the Train to Machu Picchu
Along with the Executive Train, Inca Rail also offers several other options and classes for reaching Machu Picchu. These range from having slightly larger seats, to a private Presidential Suite for 8 people with  it's own bar.
Another line, Peru Rail, also has a variety of trains that range from affordable to luxury.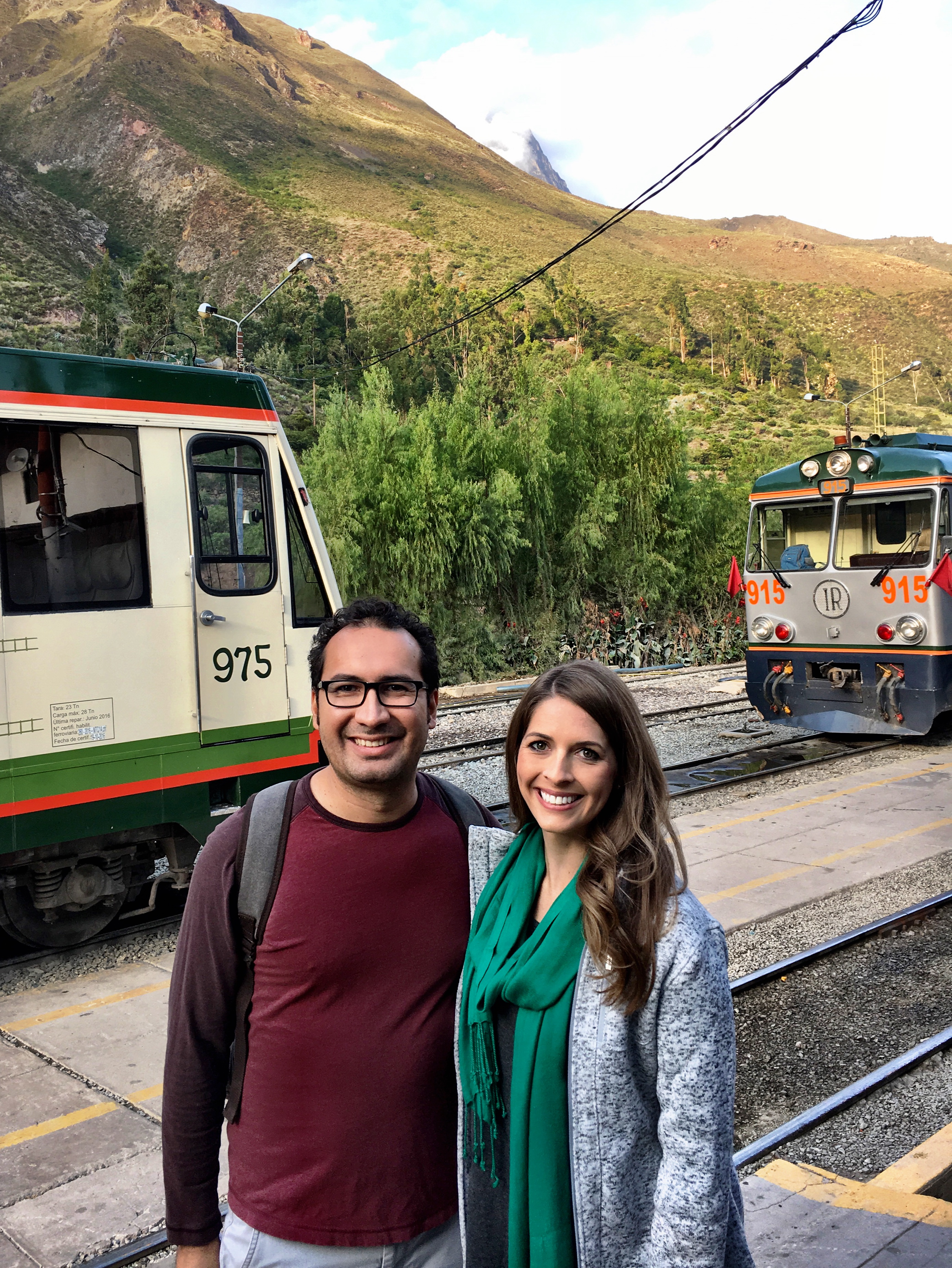 Between all of these options, you're certain to find a train to Machu Picchu that suits your needs. You will not regret visiting this UNESCO World Heritage site: it is definitely a bucket list item worth checking off!
TIP: Tickets booked? Check out our post on 5 Things to Know Before Visiting Machu Picchu!