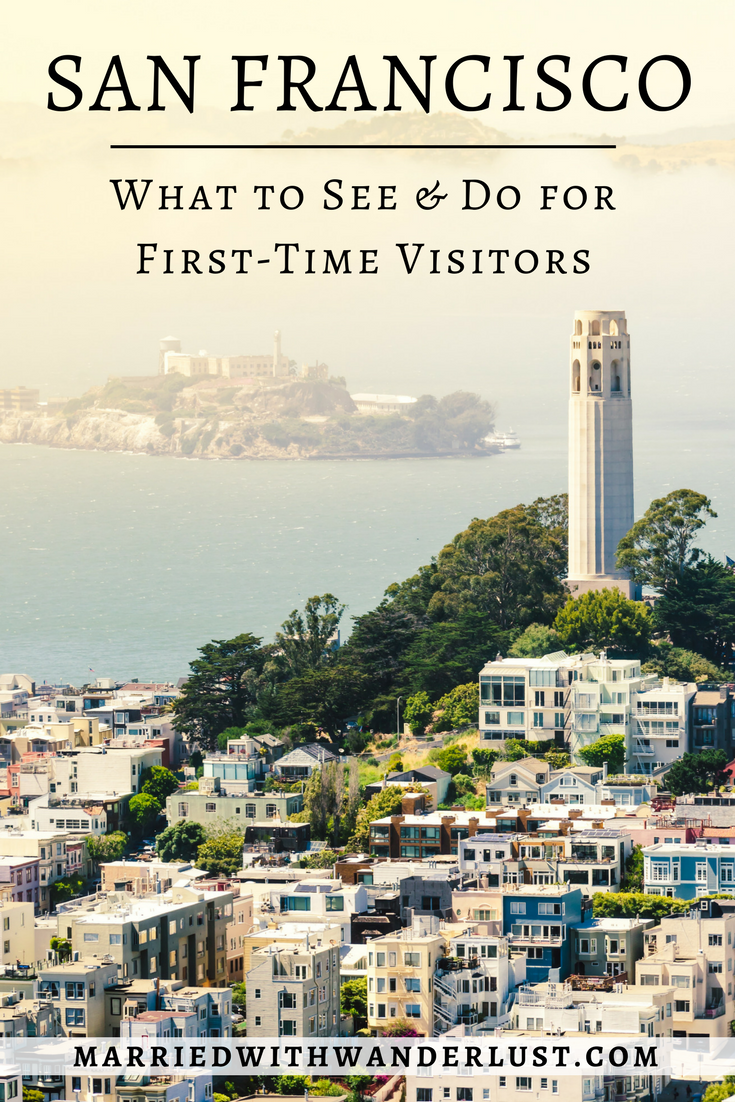 WC and I traveled to San Francisco for the first time several years ago when he was attending a weeklong class for work on the West Coast. At the time, I was still living in San Diego so I flew up to San Francisco and met him for the weekend. Since we had such limited time, we had to squeeze in all of the best touristy stuff. It was busy but well worth it! Below are our must-see ideas for your first visit to San Francisco.
Getting Around San Francisco
While a rental car probably isn't necessary (there are lots of public transportation options), we had one and it really came in handy since our itinerary was so packed. If you won't have a car or want to save money by traveling without one, San Francisco has its famous streetcar system, as well as buses, a train network, ferries, and ridesharing.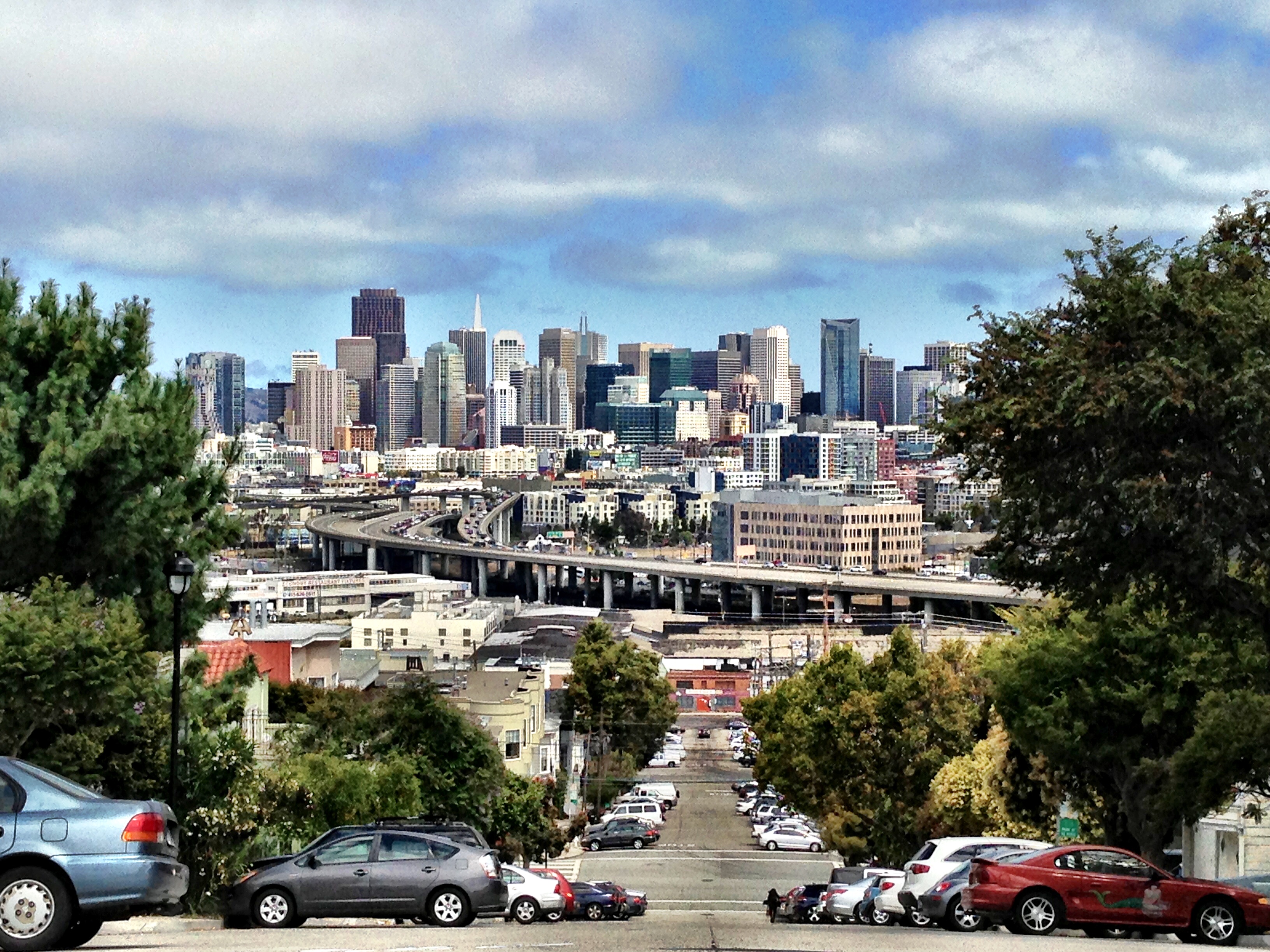 San Francisco Must-Sees
Golden Gate Bridge
This is the most iconic of all the sites in San Francisco. If you leave the city without a photo of it, it will almost be like you weren't there at all!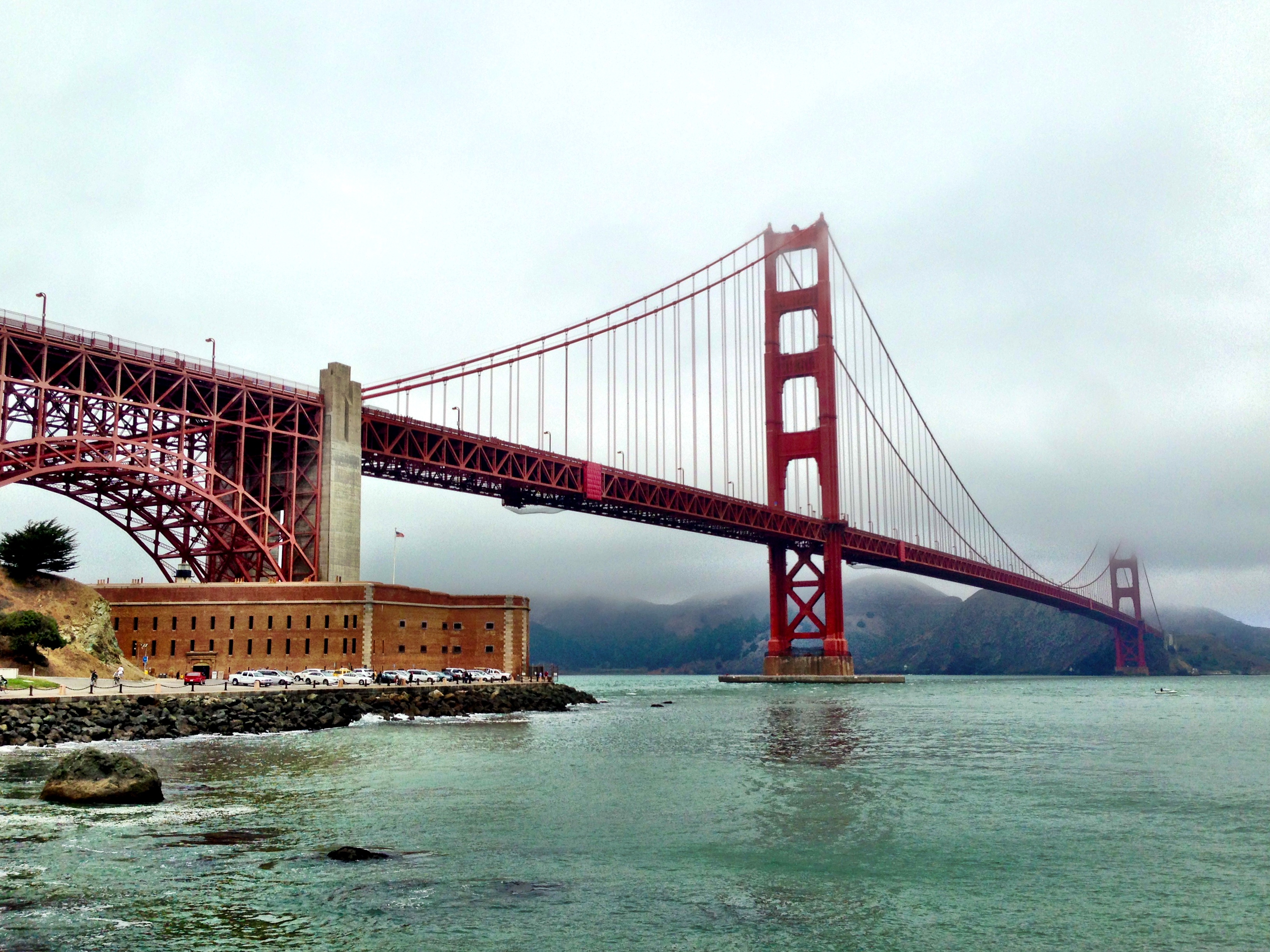 We drove to the Golden Gate Bridge and parked along Marine Drive near Fort Point Historic Site. If you're interested, you can walk up the hill from here to the visitor center. 
TIP: Parking along Marine Drive is FREE! We didn't have any trouble finding a spot here. We've read that it can be a lot more difficult to find a spot if you try to park at the welcome center.
Many visitors like to walk across the Golden Gate and you can access the walkway from this area. WC and I didn't have time to do this, but we would love to do this eventually.
NOTE: Bicycling across the Golden Gate is also popular, but we've read that you cannot rent bicycles at the welcome center. If you want to ride a bike across the bridge, you'll want to do some research beforehand. You'll want to decide how far you want to ride, since you can rent bikes at many locations around the city.
Fort Point National Historic Site
I'll be honest: we didn't spend a ton of time here due to our schedule. But, Fort Point Historic National Site site is right next to the free parking lot that we used to see the Golden Gate Bridge.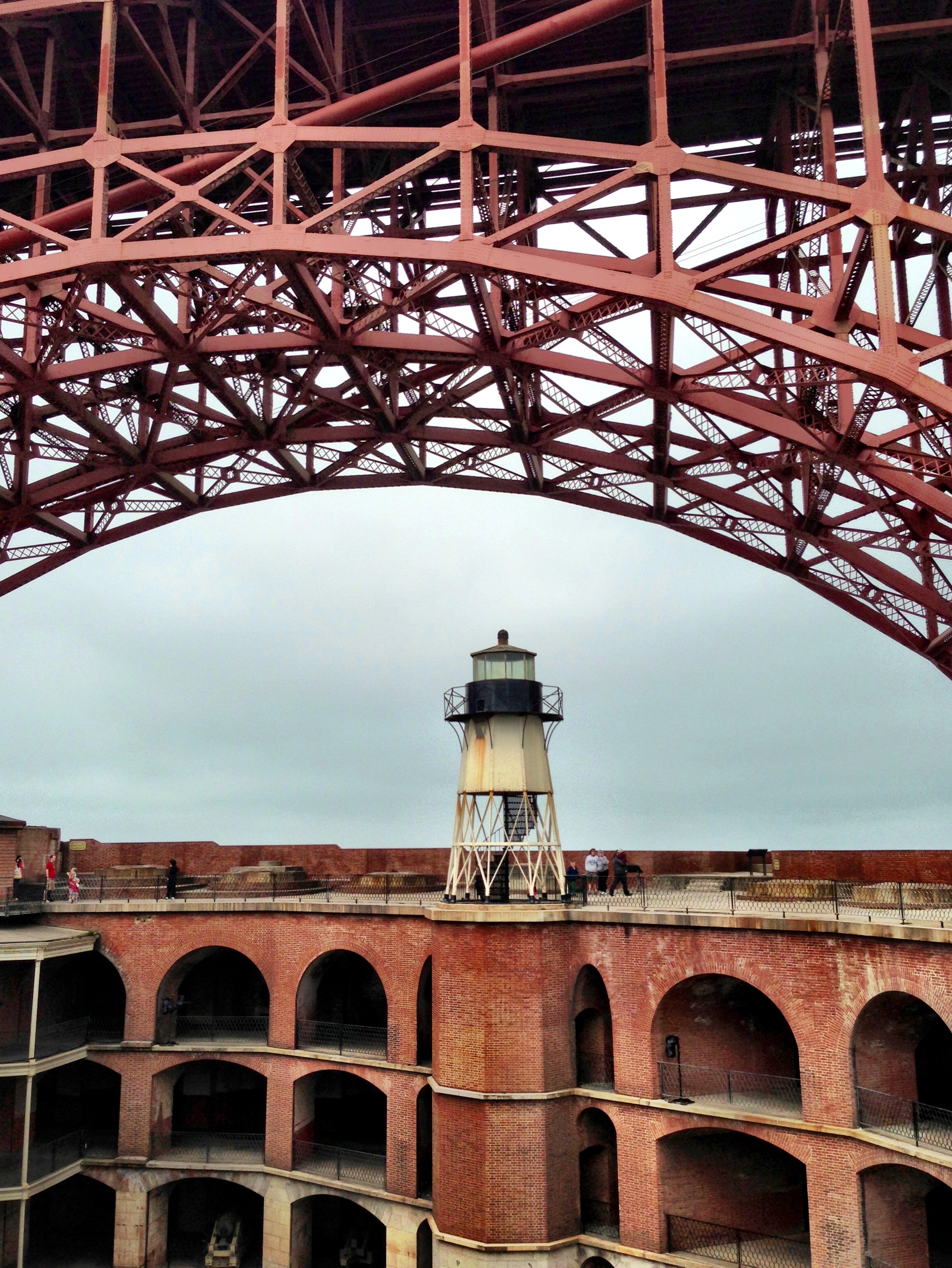 Fort Point dates back to the Civil War and is now preserved as a National Historic Site. There are exhibits set up throughout the Fort and you can also walk to the top to get a great view of the bottom of the Golden Gate. Guided tours are also available and last about 30 minutes.
TIP: Entry to Fort Point is FREE!
Painted Ladies
Every 80's child tuned in weekly to watch Full House, and if you were one of them, you'll recognize this spot from the opening credits of the show. In the clip, the Tanner family is shown having a picnic with this gorgeous row of homes, known as the Painted Ladies, in the background.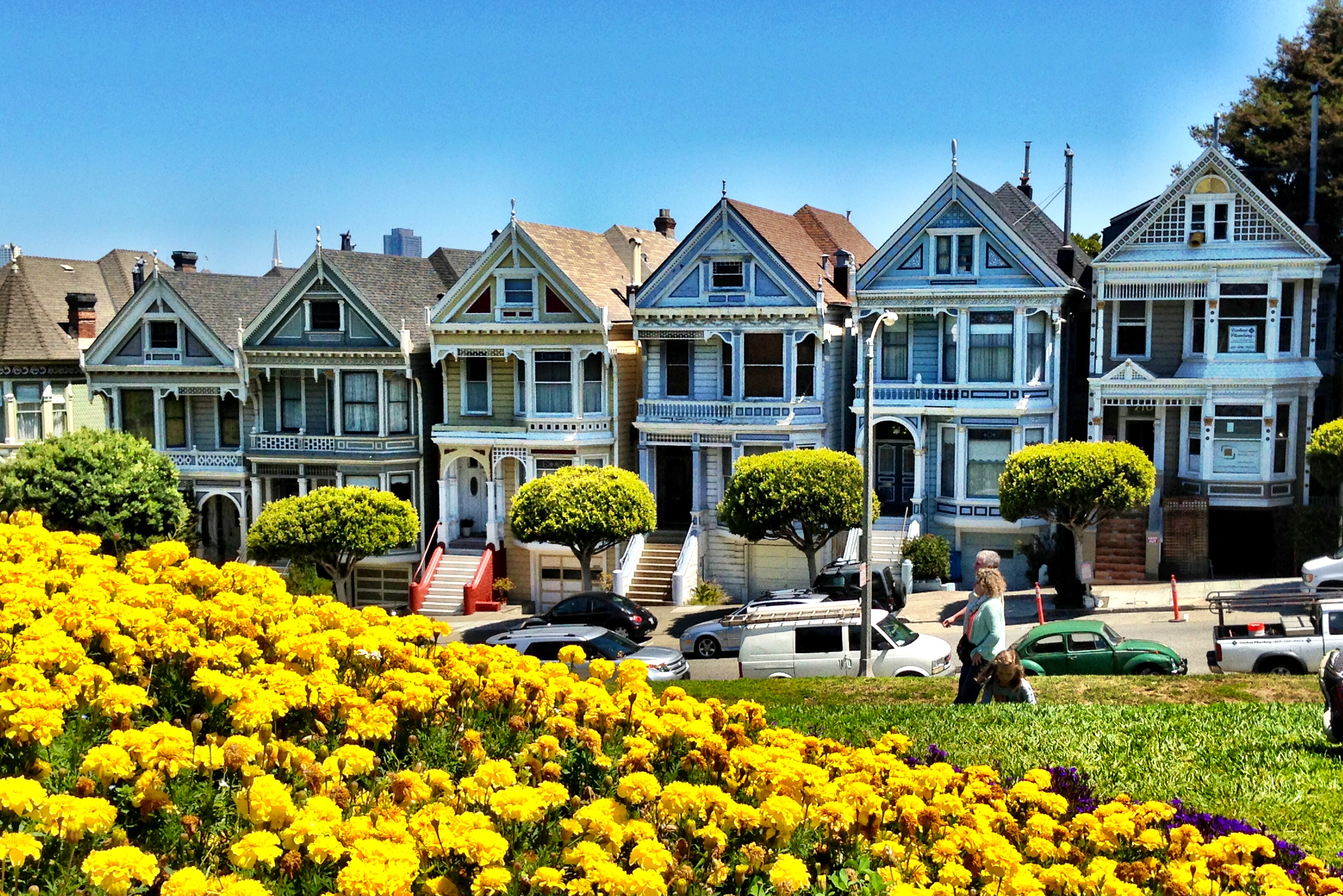 The park that you are in when you look at the Painted Ladies is called Alamo Square Park. It's a very nice place to relax in San Fran. (Parking can be difficult in this area, but it's doable!)
"Full House" House
Speaking of Full House, fans will want to drive by the actual home from the show and snap a photo. The address is 1709 Broderick Street, San Francisco, CA 94115. You can also easily find the address with a quick Google search if you forget to write it down.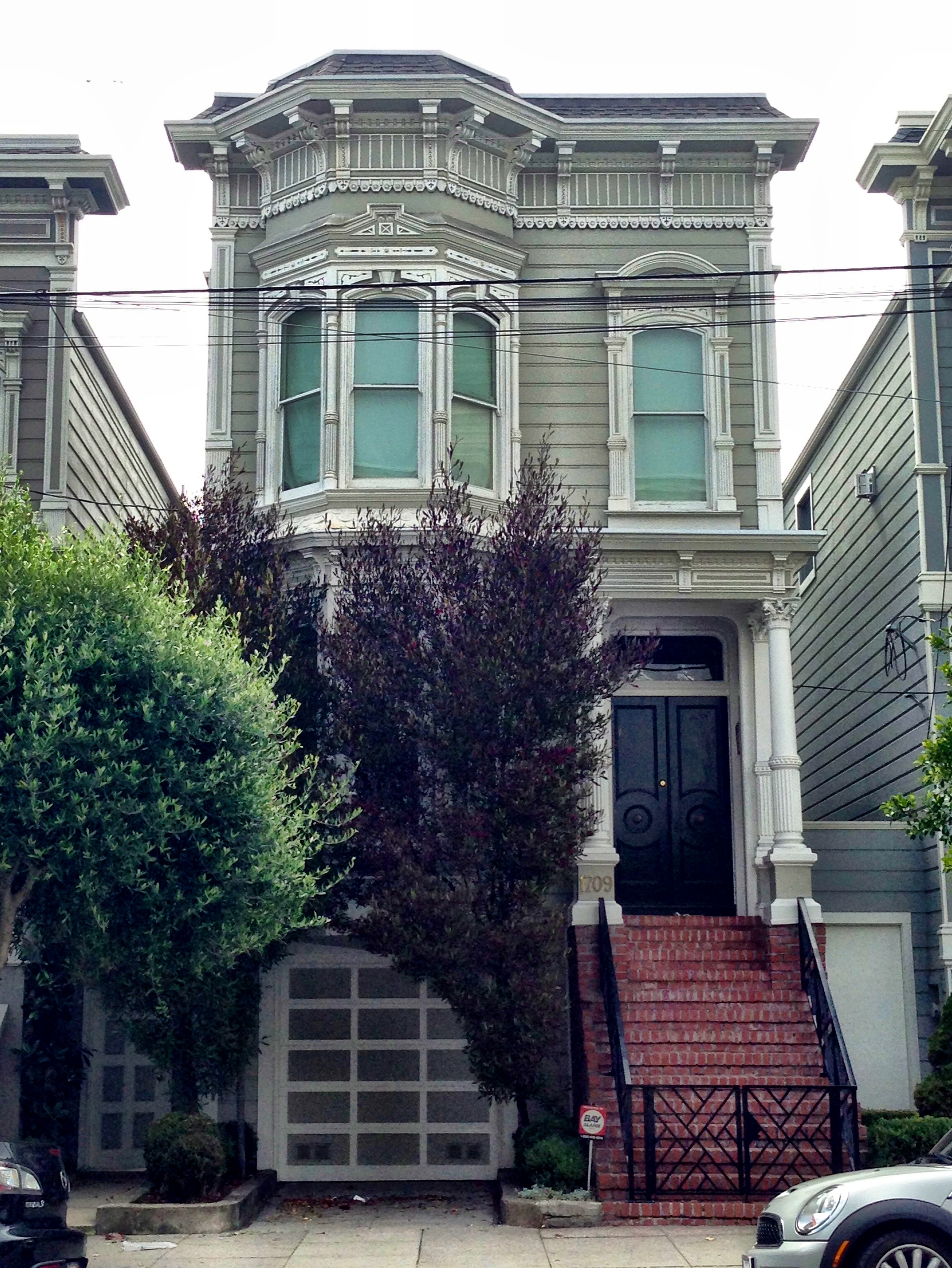 Pull up to the house and have trouble recognizing it? That's because it was recently on the market and the exterior was painted. When we visited several years ago, the house was grey with a black door. Back when the show was airing, the outside of the home was beige with a red door. Now the house is purple with a pale green door.
Lombard Street
San Francisco's Lombard Street is sometimes called the "crookedest street in the world." We drove down it in our rental car and then found a parking spot at the bottom so that we could get out to snap a photo.
NOTE: We've read that despite its nickname, Lombard Street isn't even the "crookedest" street in San Francisco! Too funny!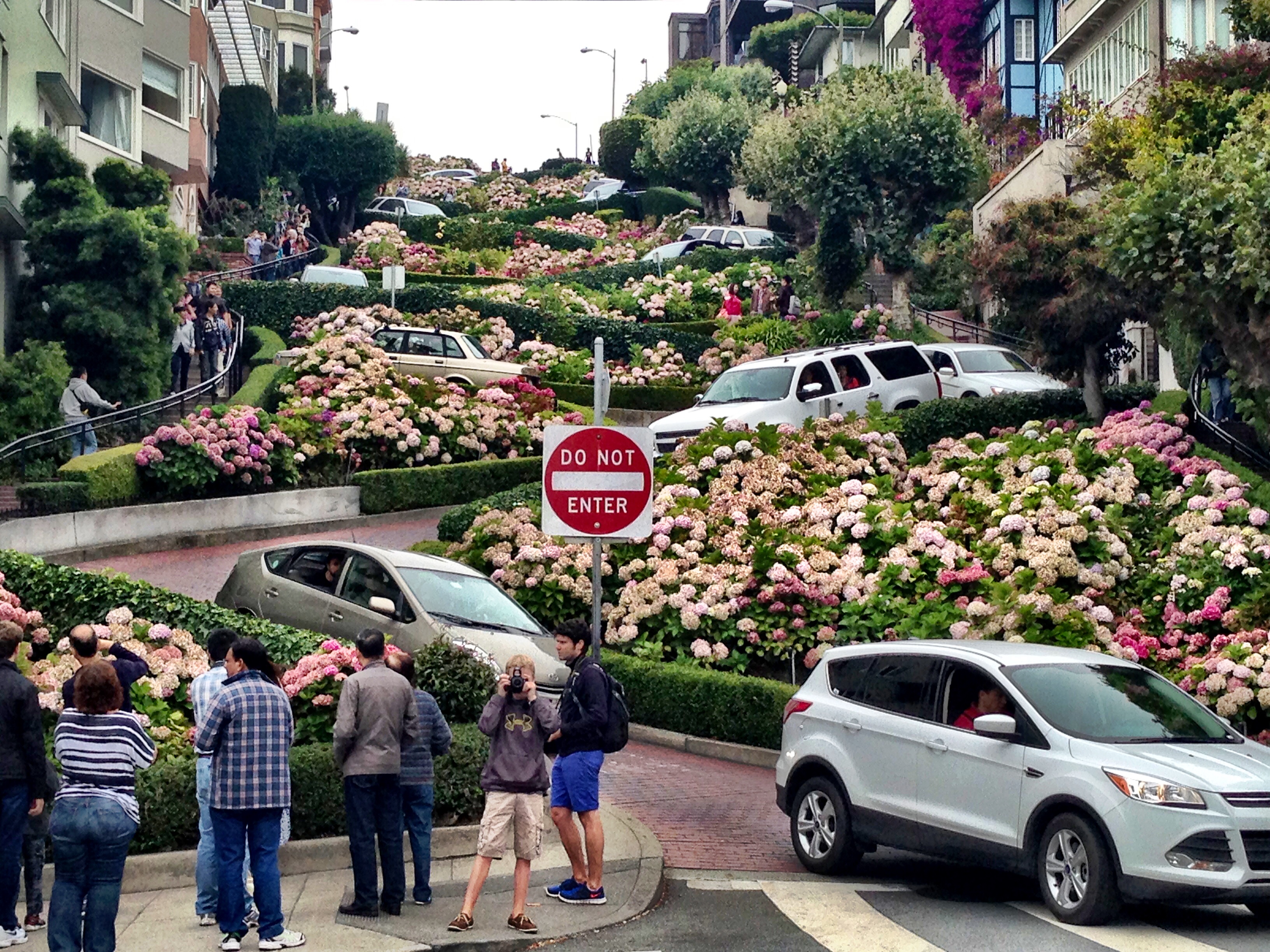 AT&T Park
If you're in San Francisco during baseball season, you should definitely try to catch a game at AT&T Park!

AT&T Park is home to the San Francisco Giants and it is located right along San Francisco Bay.
One unique thing about this baseball stadium is the fans waiting outside the park to catch foul balls in kayaks and boats! While you wouldn't be able to see the game from there, it would be a fun afternoon for anyone who loves spending time on the water.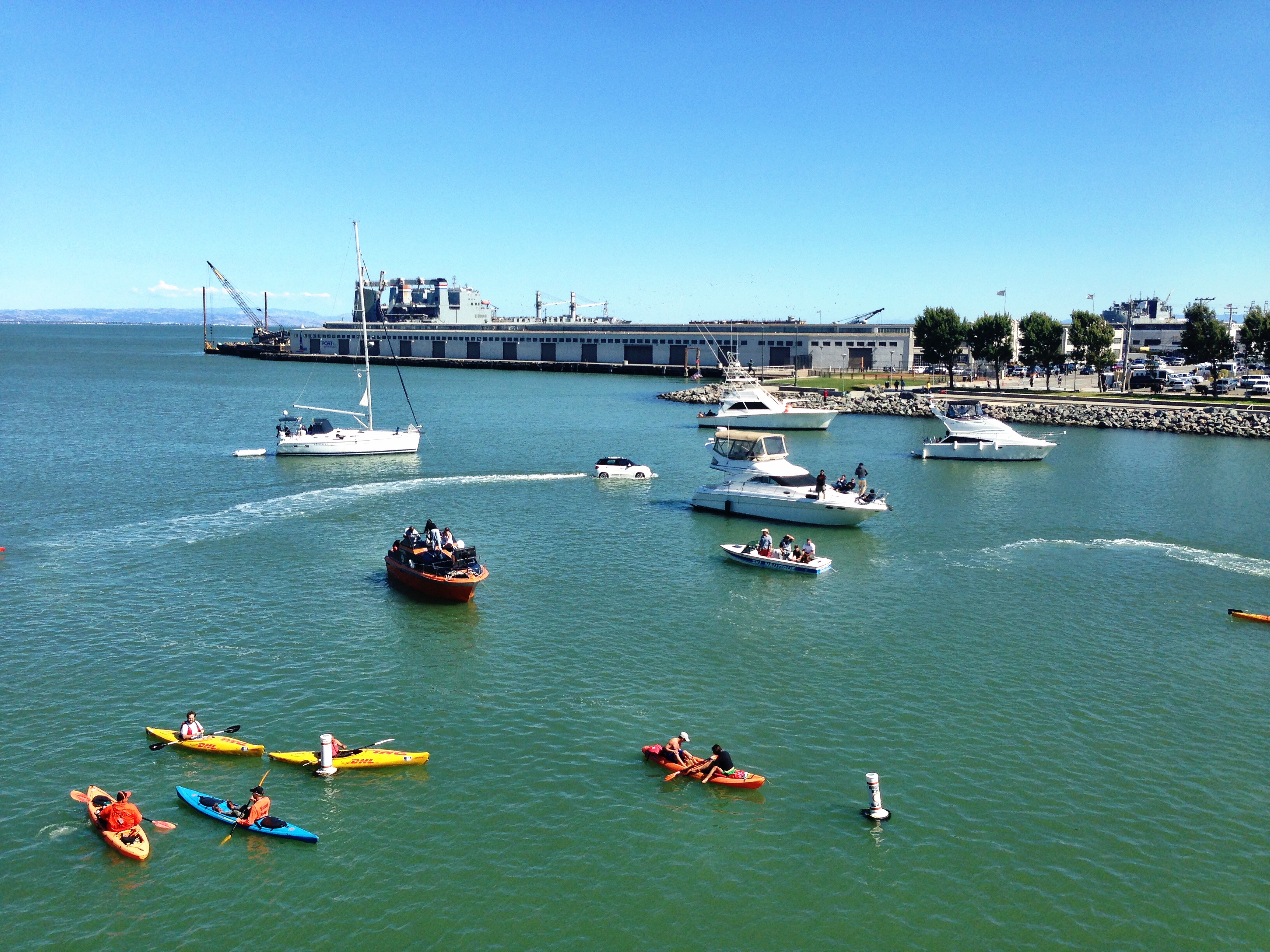 Fisherman's Wharf
Fisherman's Wharf is a popular waterfront area in San Francisco. The Wharf includes Pier 39, a shopping and dining area with many activities such as an aquarium and a marina where you can see lots of sea lions.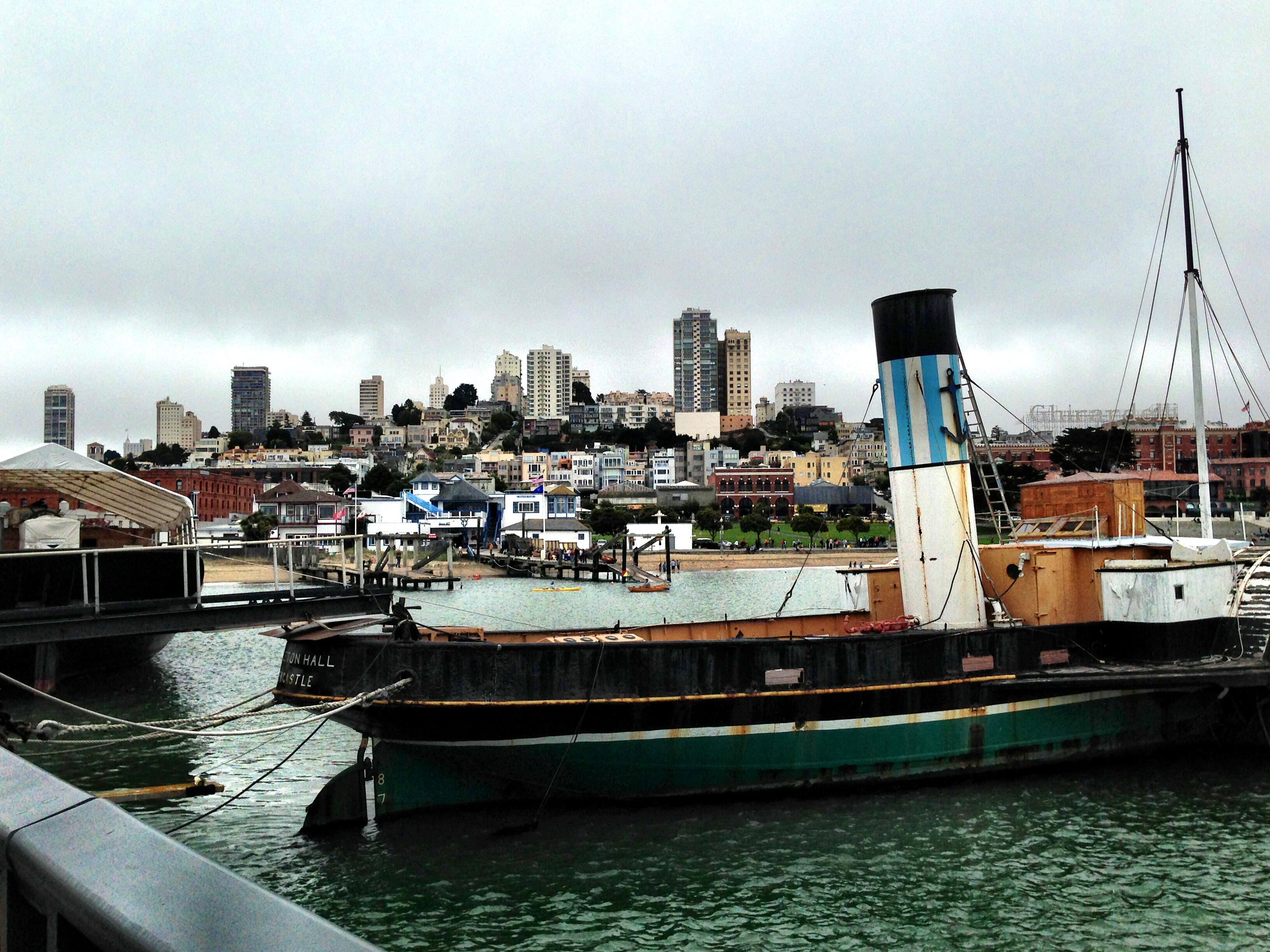 There are many restaurant options in Fisherman's Wharf and you may want to try San Francisco's famous Dungeness crab!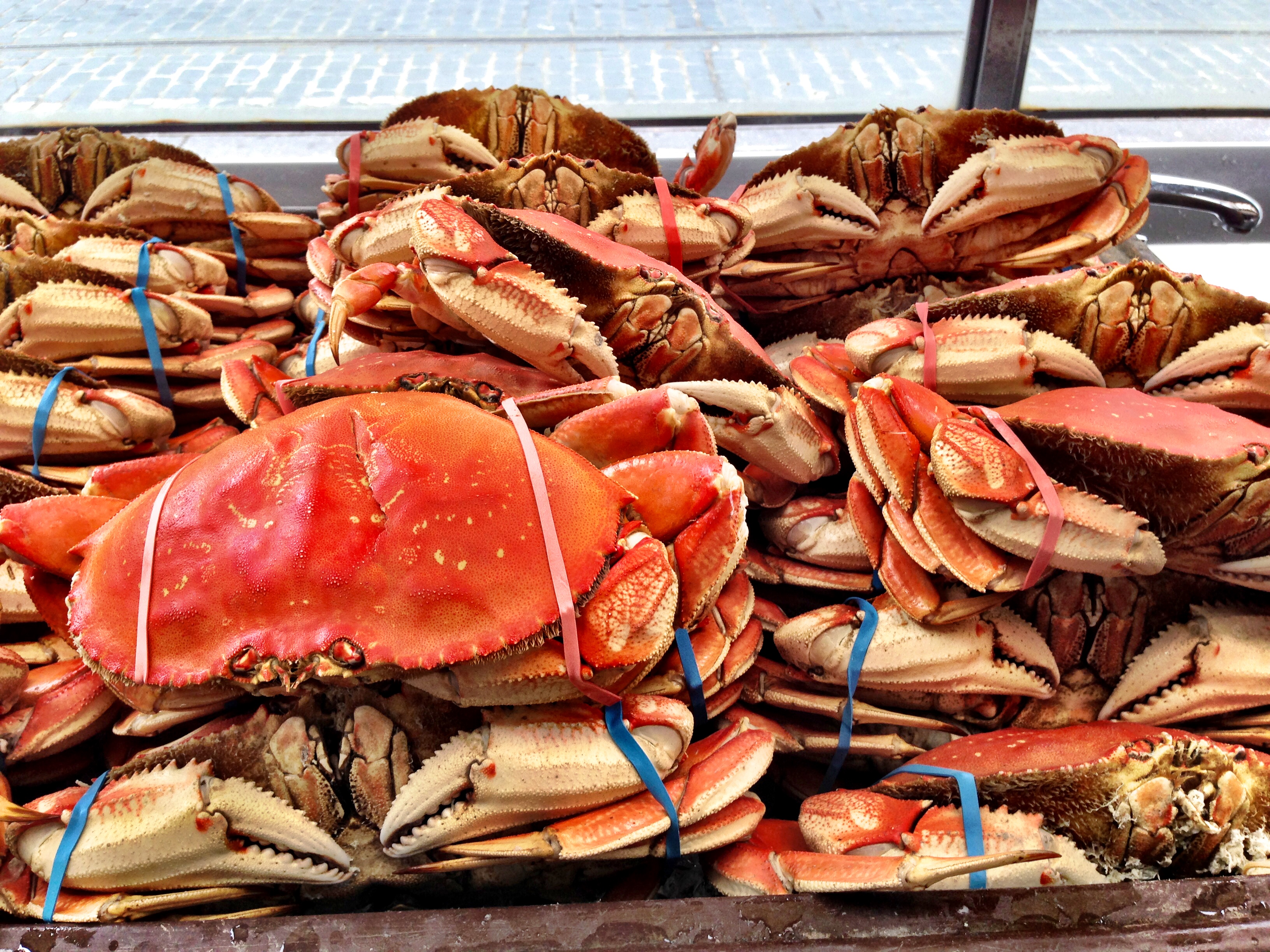 While you're wandering Fisherman's Wharf, make sure to stop by the famous San Francisco bakery, Boudin's Sourdough. There is a window out front where you can watch the bakers at work and they make some really cool bread creations. We especially loved this alligator shaped roll, since we are Florida Gators fans!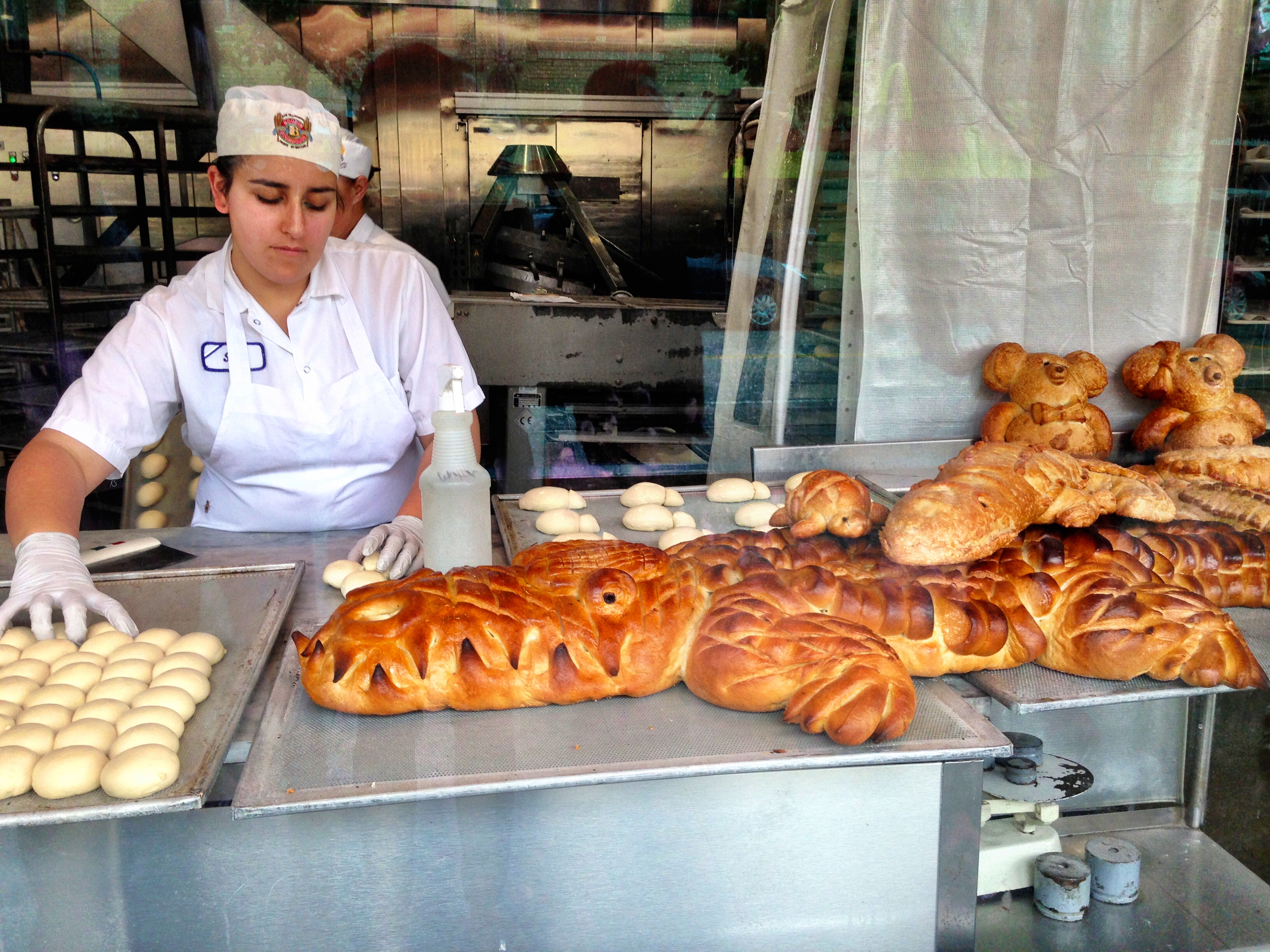 Alcatraz
This is sadly one of the attractions we missed on our first visit to San Francisco. It turns out that tours to Alcatraz can sell out months in advance depending on the season!
Alcatraz was a maximum high-security federal prison in San Francisco Bay that once was home to some very notorious prisoners. The most famous of these is probably Al Capone, but the prison housed more than 1,500 criminals.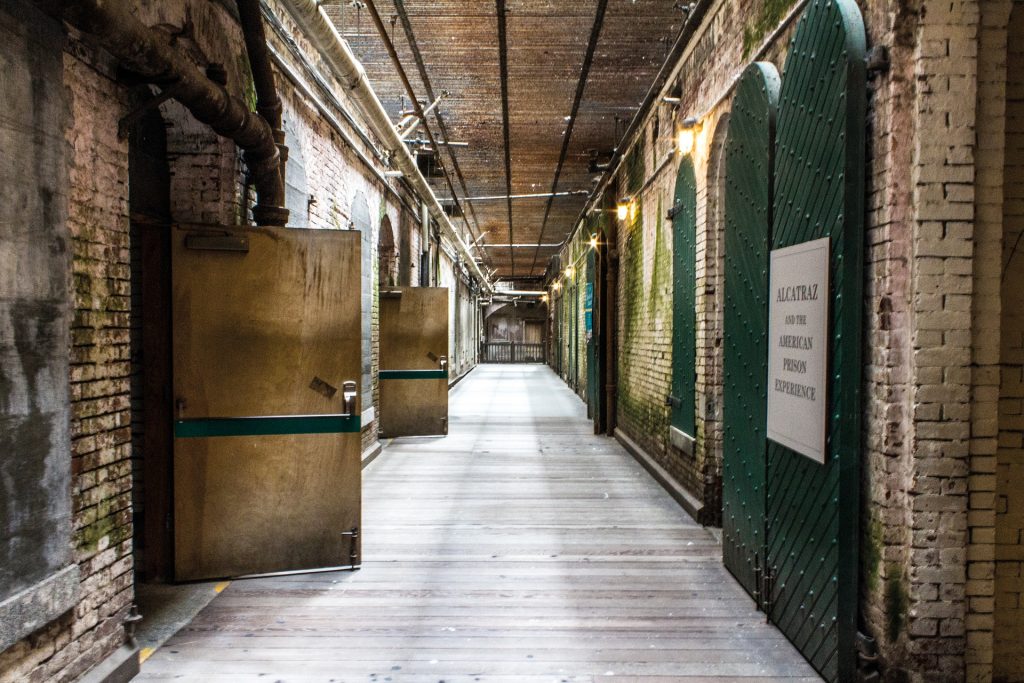 Alcatraz tickets include your ferry transportation to the island and an audio tour that's available in multiple languages. Ticket prices range from $38 to $45 depending on time of day. There is also a behind-the-scenes tour available for $90.
Coit Tower
And one last destination that we also didn't make it to on our visit to San Francisco: Coit Tower.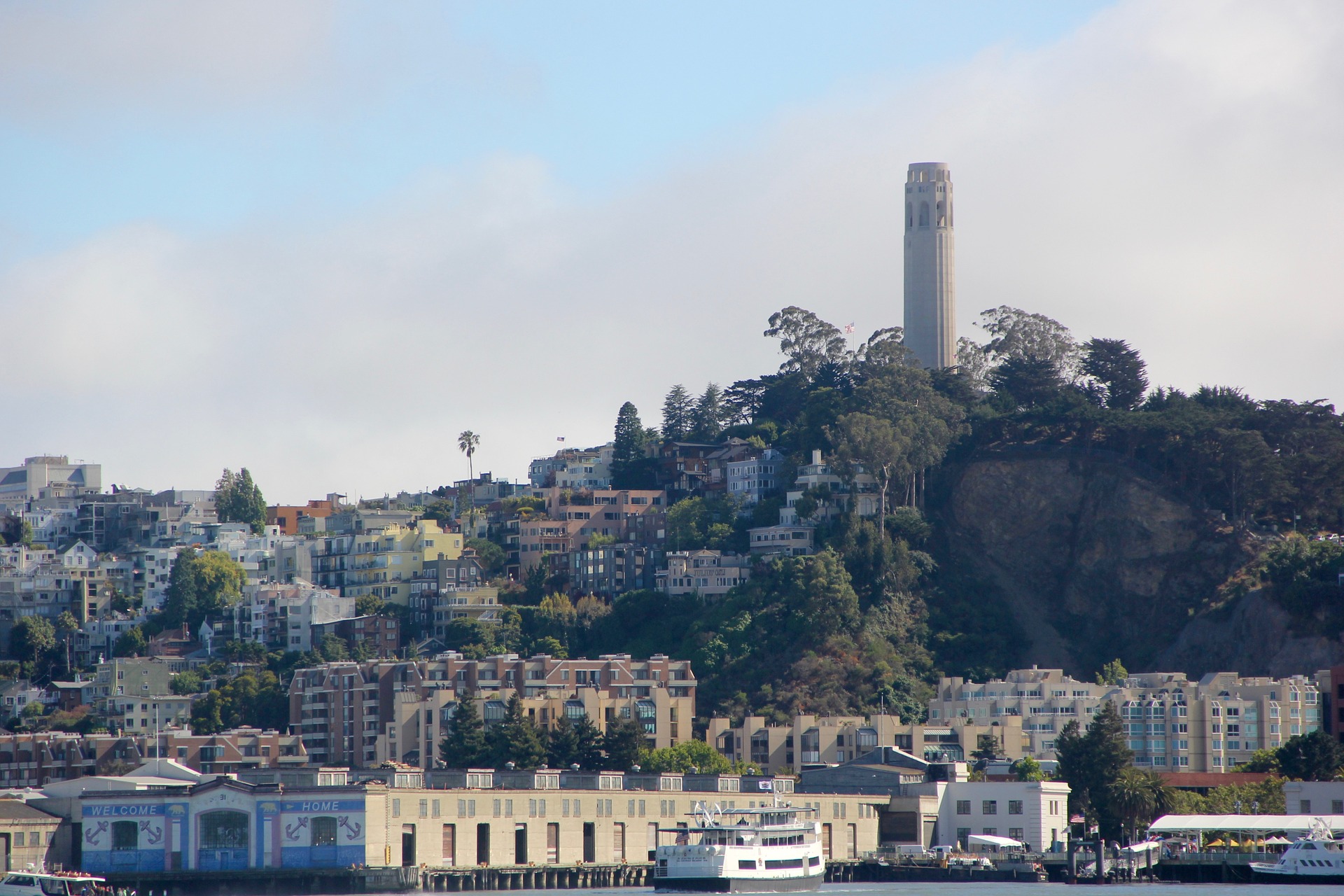 Coit Tower is located at the top of Telegraph Hill. You'll see murals on the walls inside the tower that were painted by artists back in 1934. An elevator takes you up 14 stories to get an incredible 360 degree view of San Francisco. Guided group tours throughout the tower last about 30-40 minutes. Prices vary depending on your age and whether you are a San Francisco resident. Adult non-residents will pay $8.
Enjoy our blog post? Pin it to share with others!