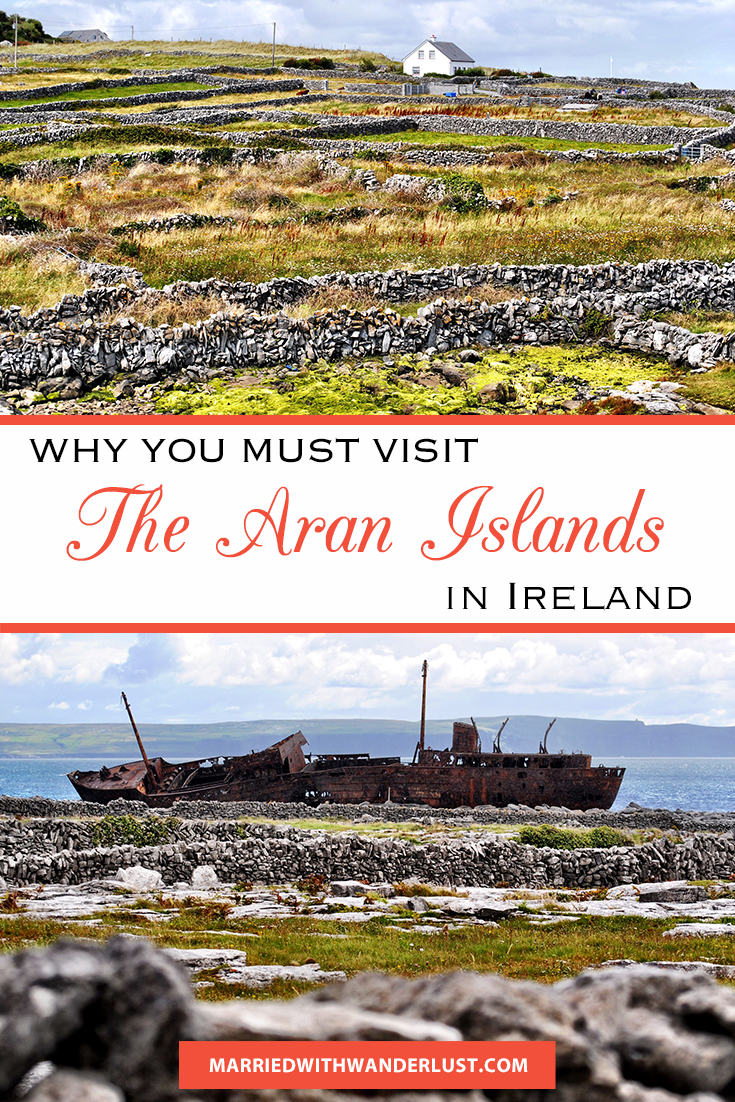 If you're making the trip to Ireland, you probably already have a long list of must-see places. There is a possibility the Aran Islands are not on your list. They're not the most well-known or highly promoted area in Ireland, but that's why we are urging you to go!
Visiting the Aran Islands is like stepping back in time for a bit.
It's quiet: The number of tourists here will be significantly less than other places you visit in Ireland.
Unique places of interest: You can get up close and personal with the attractions and ruins.
The landscape: From beaches, to hills, sea cliffs, and more, there is great variety and it still feels untouched.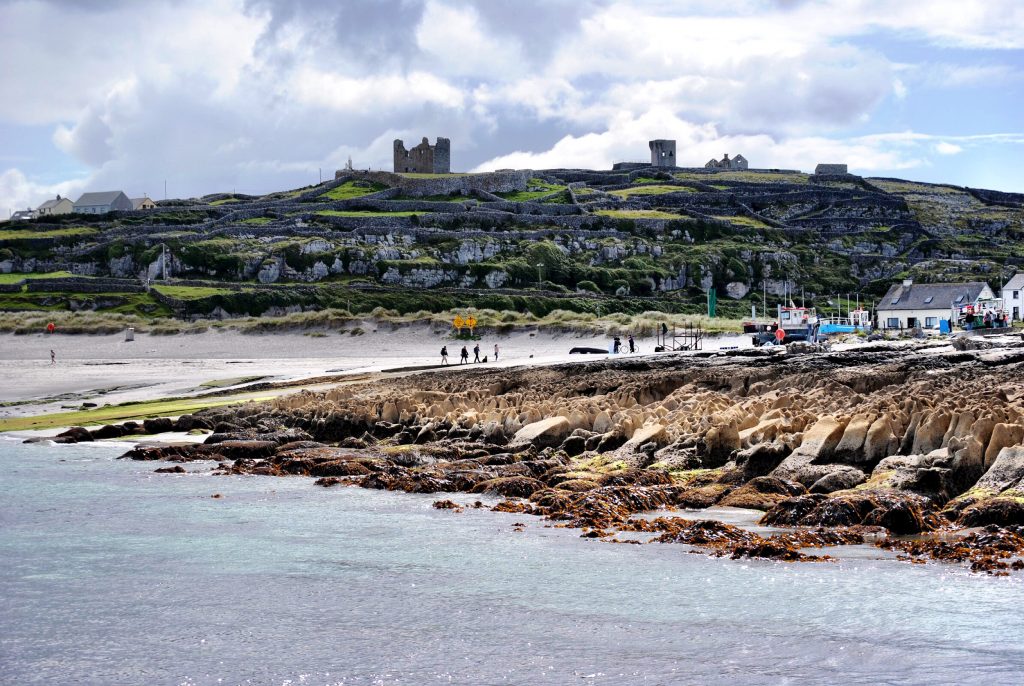 Getting to the Aran Islands
WC and I visited Ireland in September 2015 with our friends Kelly, Heather, and Kevin to celebrate my 30th birthday (a few months early). The Aran Islands were actually our very first stop after arriving in the country. We hopped in our rental cars and made our way to Doolin, which is one of two spots where you can depart for the islands. (You can also leave from Galway)
You can get to the Aran Islands by ferry or plane. We took the ferry option and left from Doolin in County Clare. Ferries are available for all of the islands and you can also add a Cliffs of Moher cruise, if you'd like. The schedule is available online. Roundtrip day tickets to the islands range from €20 to €25.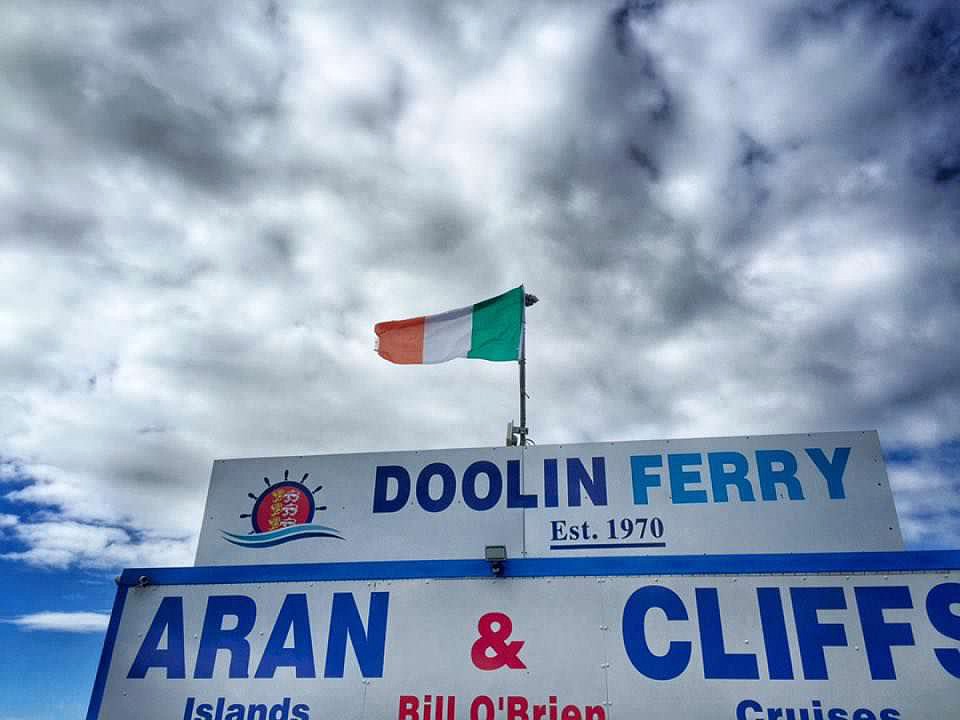 Due to our tight schedule, we only had the chance to visit one of the islands on our trip. That means the rest of this post will be our suggestions on why you should visit Inis Oírr! However, the ferry can take you to visit all of them AND you can also stay the night on them. I imagine that would be a great experience- if time permits!
Inis Oírr: The smallest of the Aran Islands
Inis Oírr (pronounced Inish Sheer) is the smallest of the three islands but has so much to offer! It is also the closest to Doolin, so it's not a long ferry ride. Prepare to be greeted by some cute (and furry) guests when you arrive at the dock!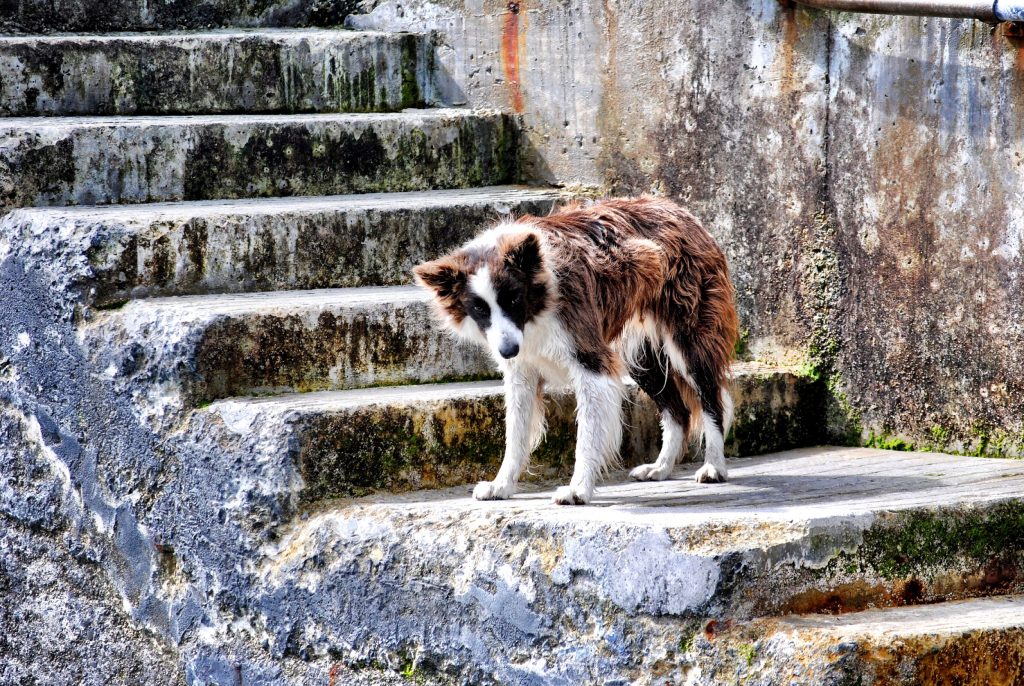 There are a few options for getting around the island. We rented bicycles (a few parts were a little too steep and I had to walk my bike!) and it was such a unique way to see the island. However, if you want to learn about the Inis Oírr's history, you can also hire a driver with a pony and cart.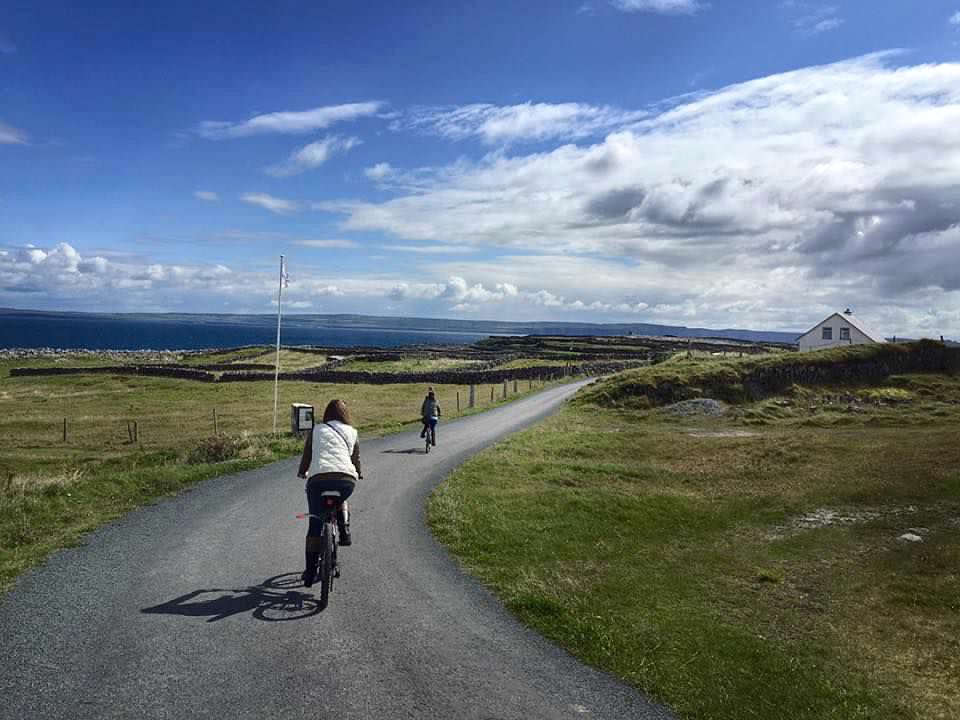 There is so much to look at on this beautiful island that the guys kept having to stop and wait for us ladies to snap photos!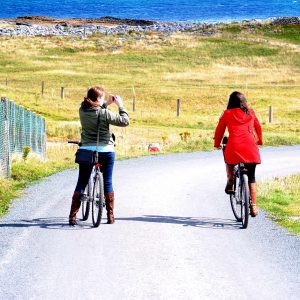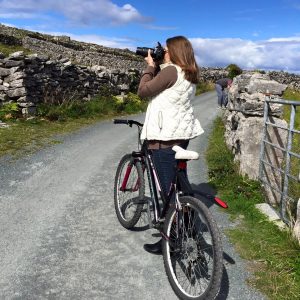 What You'll See on Inis Oírr
The Plassey Shipwreck
The Plassey is such a unique sight! While most "shipwrecks" are underwater, this one is high and dry on land and you can walk right up to it.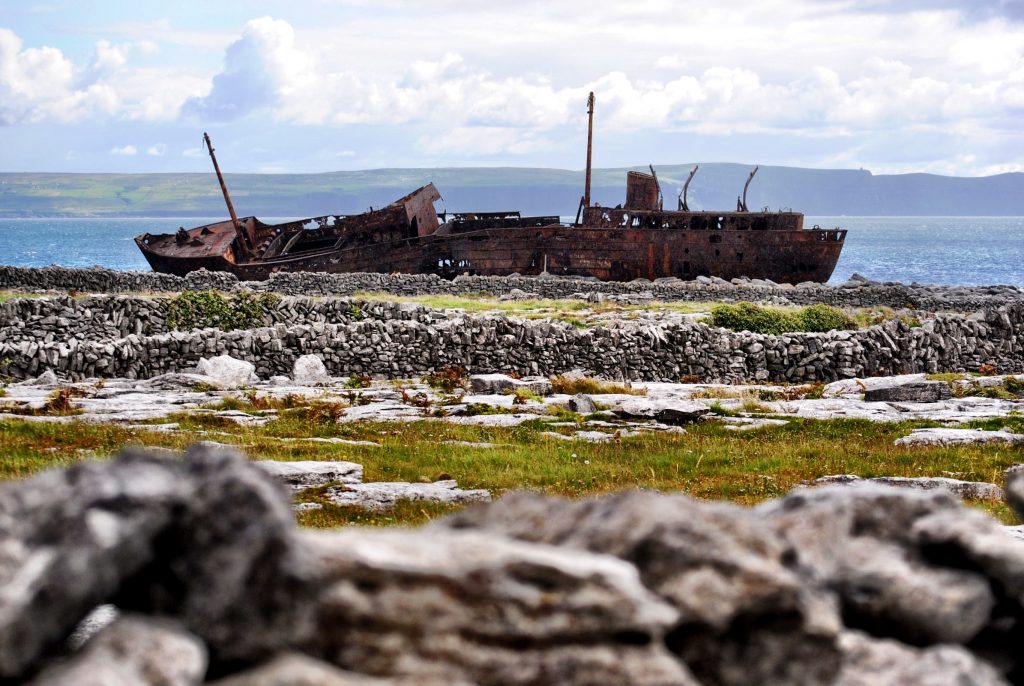 The wreck took place in March 1960 during a storm, but fortunately all of the crew members were rescued. The Plassey was shown in the opening credits of Father Ted, a British sitcom from the 1990s.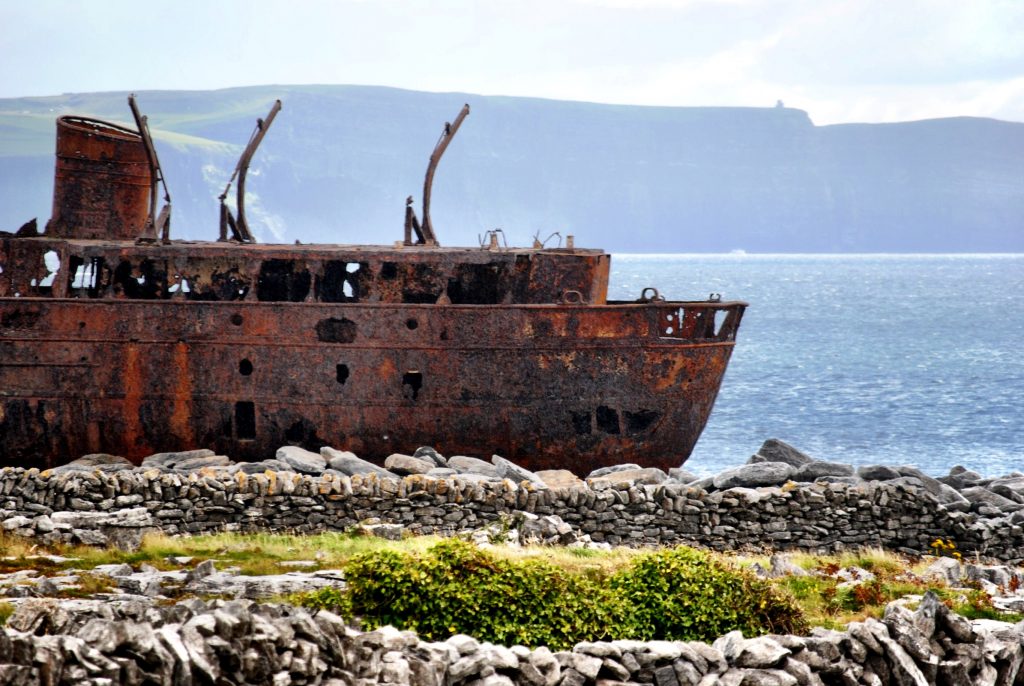 O'Brien's Castle
O'Brien's Castle dates to the 14th century. It sits at highest point on the island and you'll be able to see it when approaching the island by ferry. You can walk around and inside the castle. You'll get a great view from this spot on the island! (Pictured is my friend Heather)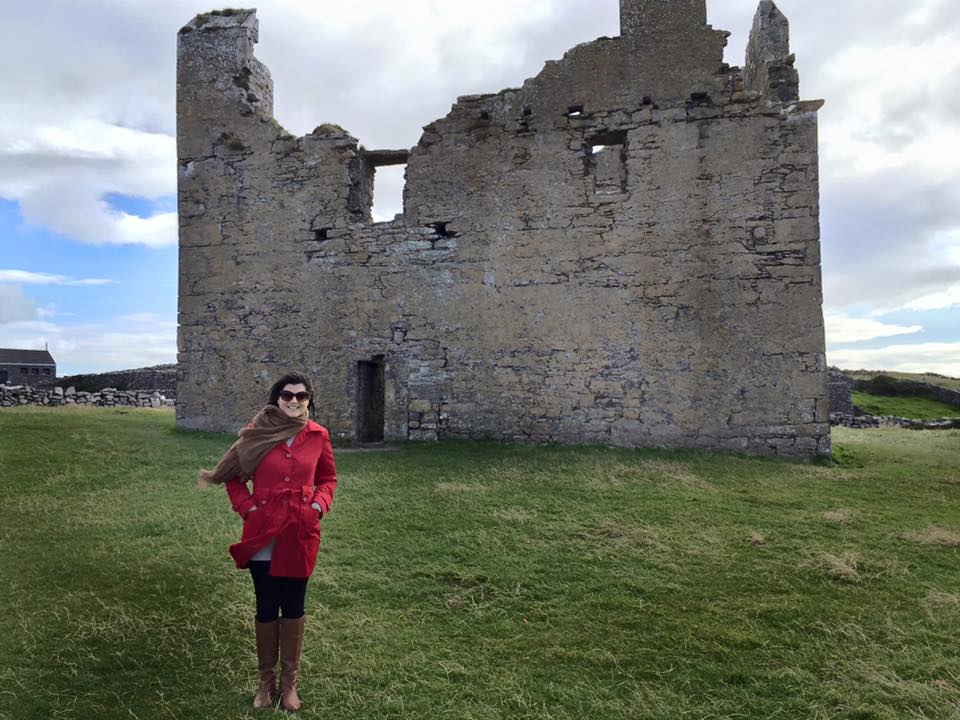 Lighthouse
This lighthouse is fairly close to the Plassey shipwreck. During our visit, it was not accessible for visitors, though that could be different now.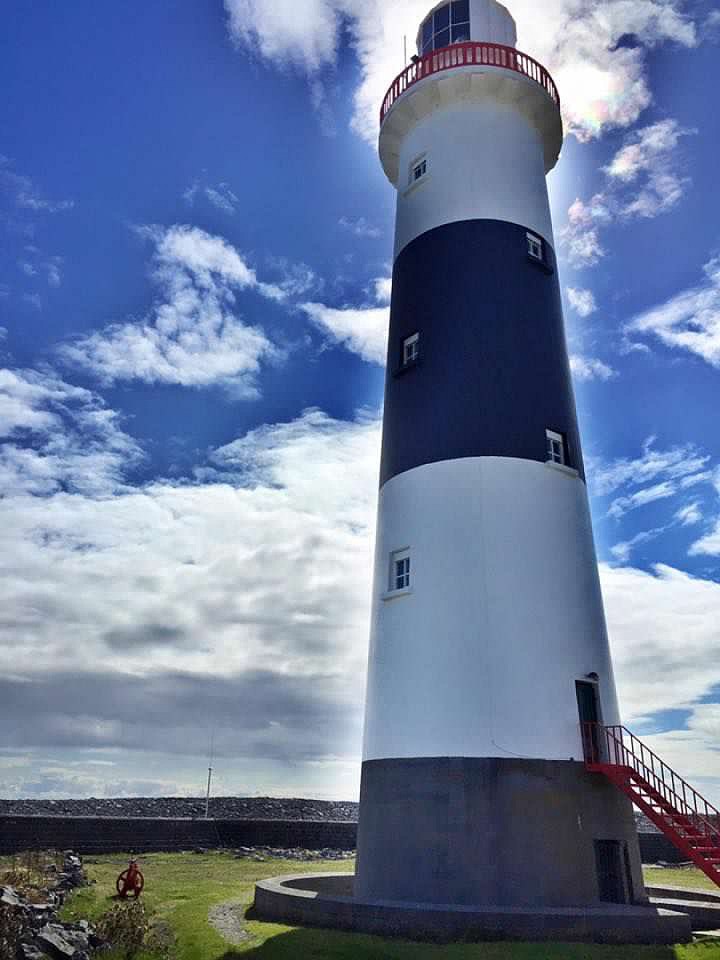 Stone Walls
There are miles upon miles of stone walls running around Inis Oírr. Yes, I know this is typical in parts of Ireland, but there is something about the hills and rows of walls that makes it just beautiful here.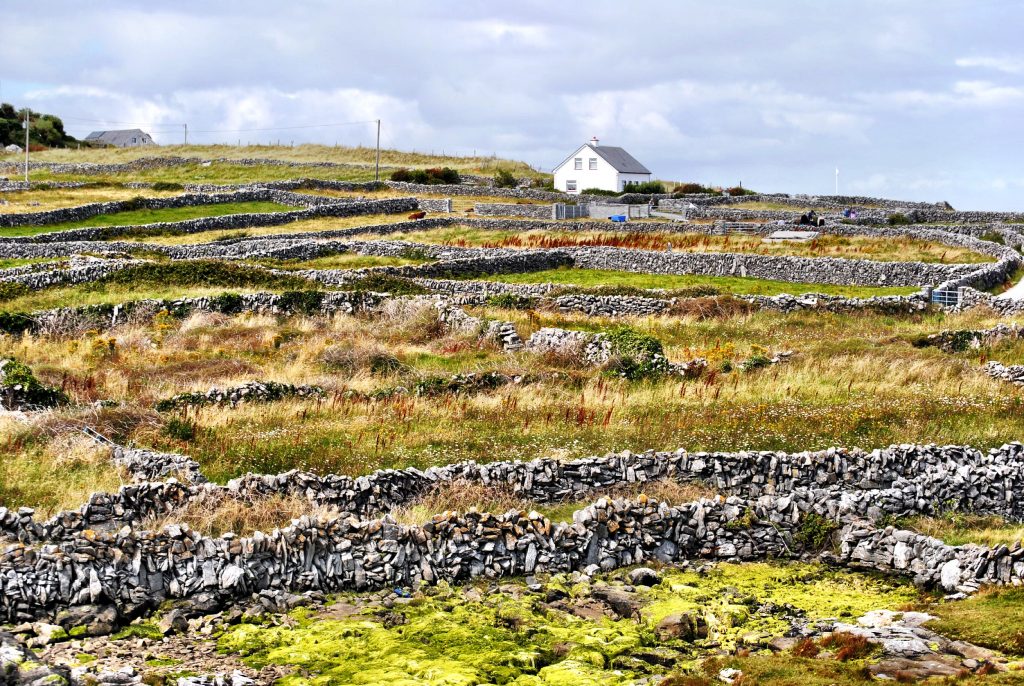 Other Fun Stuff
This beautiful horse was waiting to greet us as we biked by one of the cottages. Of course, we had to stop and say hello. You will see several of these beauties around the island.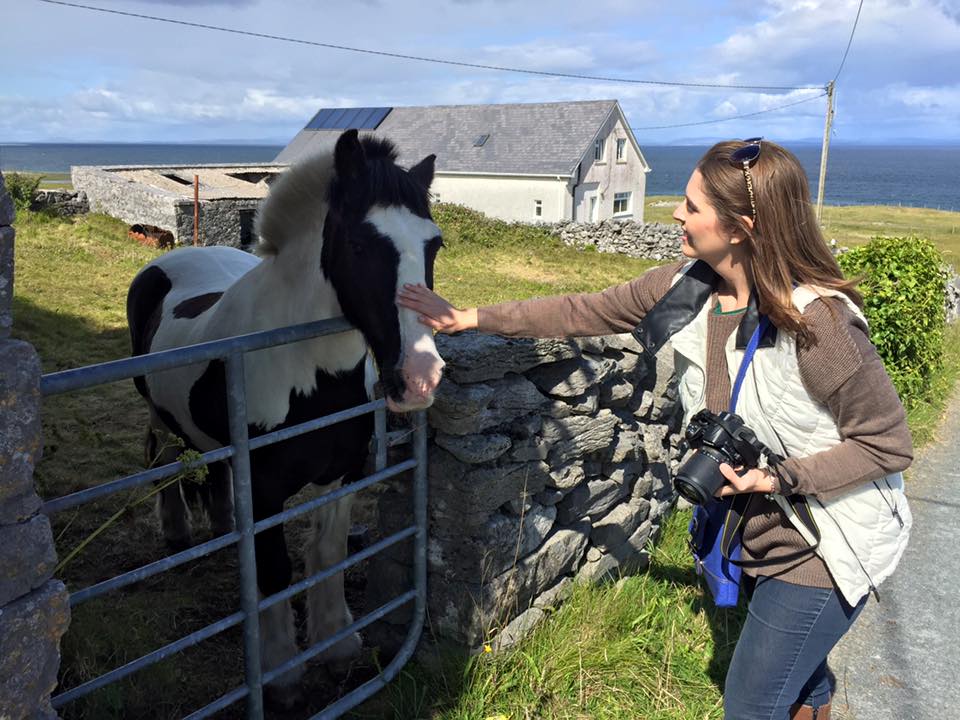 Thirsty? We stopped at the pub on Inis Oírr after our afternoon of bicycling around the island. It was the perfect first beer of the trip- first of many!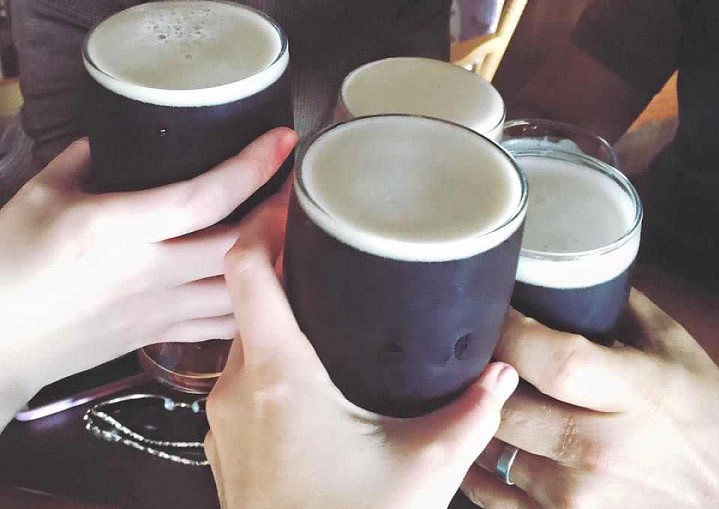 Other points of interest on Inis Oírr:
There are a few other attractions we didn't know to look for, but have since learned about. Tobar Einne is a holy well and it is located near the church. There is also an old tomb on the top of a mound somewhere on the island. (Ask a local and they can point you in the right direction!)
The Other Aran Islands
Inis Mór (pronounced Inishmore) is the biggest of the islands. Visitors there can see stone forts, a castle and ruins of ancient churches.
Inis Meáin (pronounced Inishmaan) is the smallest island in terms of population. Visitors can see two stone forts, ancient churches and an ancient stone hut. There is also a cottage that was home to a famous playwright from the island.
More Ireland Inspiration
Planning your trip to Ireland and need tips and inspiration for the rest or your trip? Check out our Driving Guide to the Ring of Kerry and our guide to Killarney!
*Special thanks to our friends Heather & Kevin Griffin and Kelly McCleary who took this amazing Ireland trip with us and shared some of their photos!

Enjoy our blog post? Pin it to share with others!