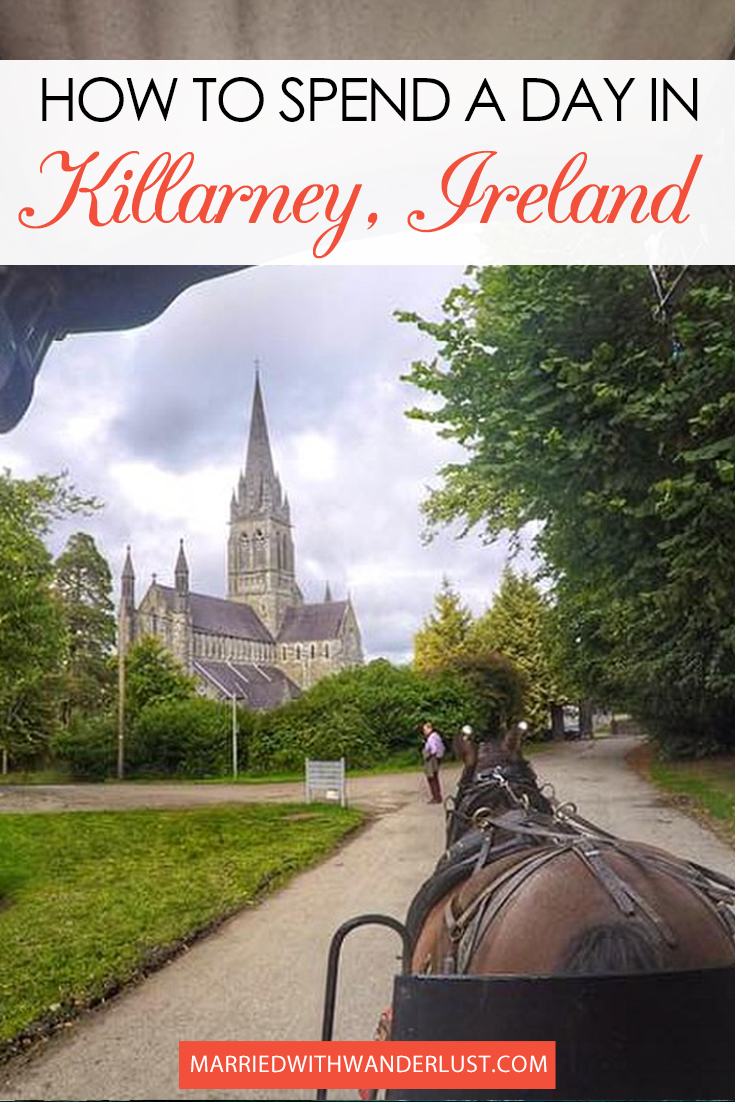 Of all the cities we visited in Ireland, Killarney was by far my favorite (WC might argue for Galway). There is so much to do and see from the national park to a castle and a waterfall!
We spent one day in Killarney and our next day driving the Ring of Kerry. Our schedule was packed, but we were able to see so much!
One Day in Killarney
Killarney National Park
We'd suggest starting the day in Killarney National Park, and a great way to see the expansive landscape is on horseback! We took our tour with Killarney Riding Stables and loved it!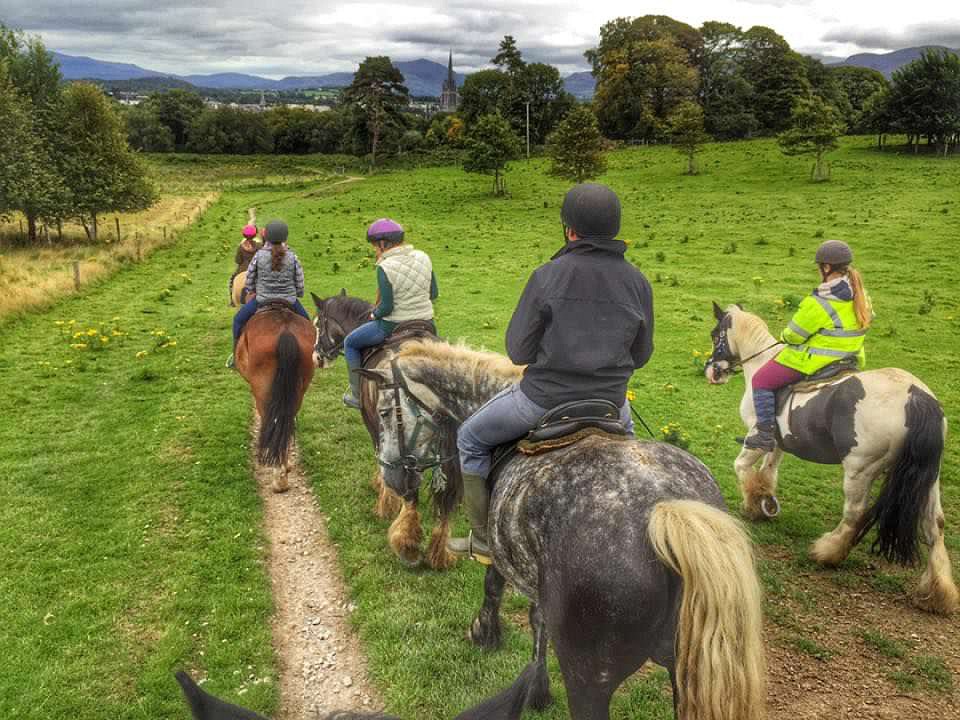 With this company, you have the option for a one, two, or three hour tour. We opted for just one hour since we knew our time was limited. The stable is about a mile from downtown.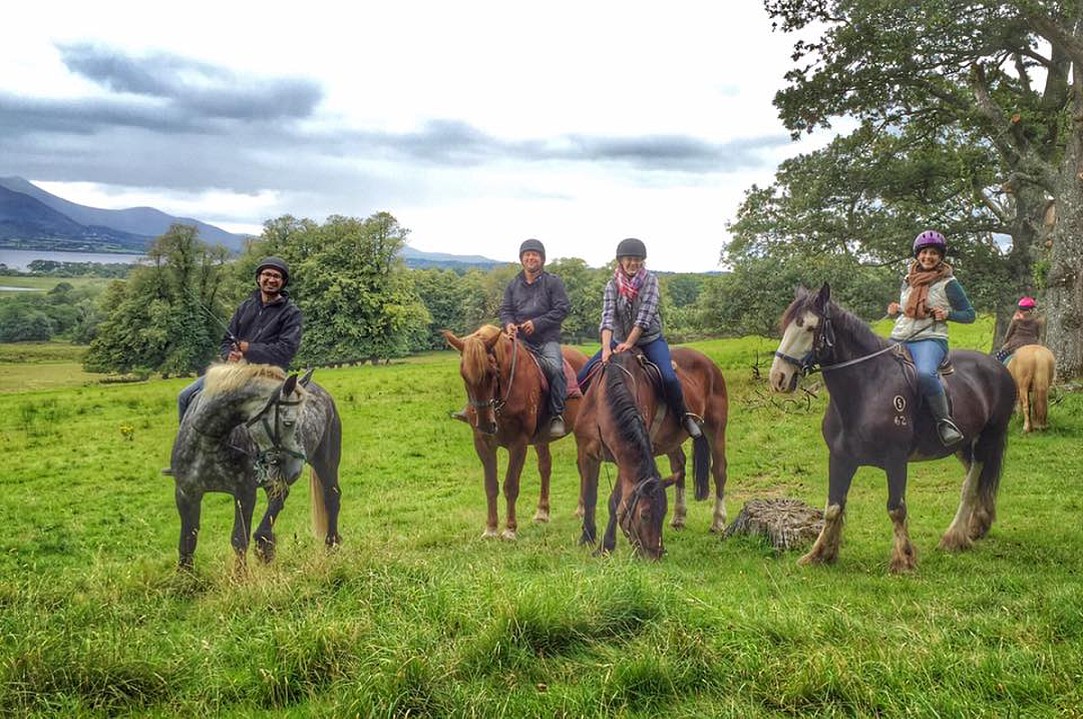 In Killarney National Park, you'll be able to see a variety of landscapes. The mountain range in the background is breathtaking. Inside the park, you'll see green fields, forest, and the Lakes of Killarney. We also spotted red deer, but not close enough to get any good photos!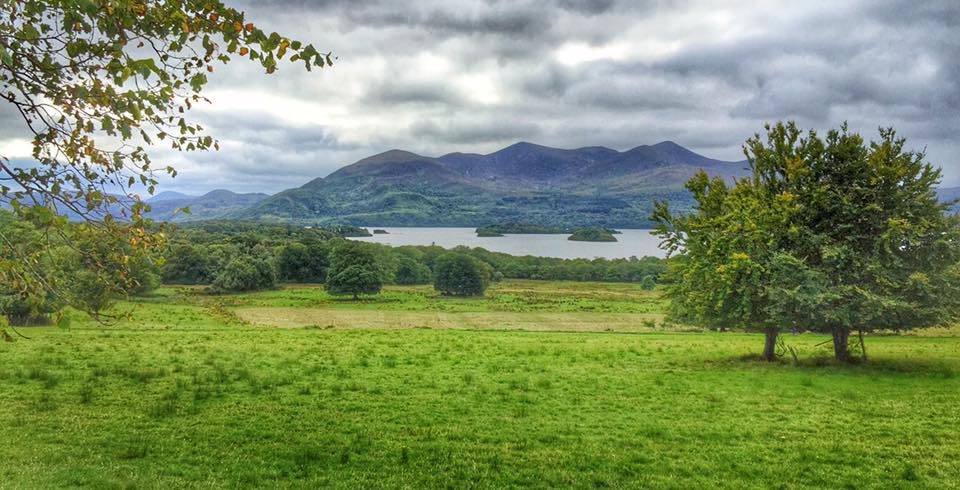 If you're not a fan of horseback riding, you can also see the park by using the walking paths or renting bicycles.

Torc Waterfall
Torc Waterfall is about five miles from downtown Killarney. If you have a rental car, we'd recommend driving, but otherwise you can hire a horse and pony cart to take you to the waterfall. You'll park in a lot near the bottom of the hiking trail and have a short walk to get to the main attraction.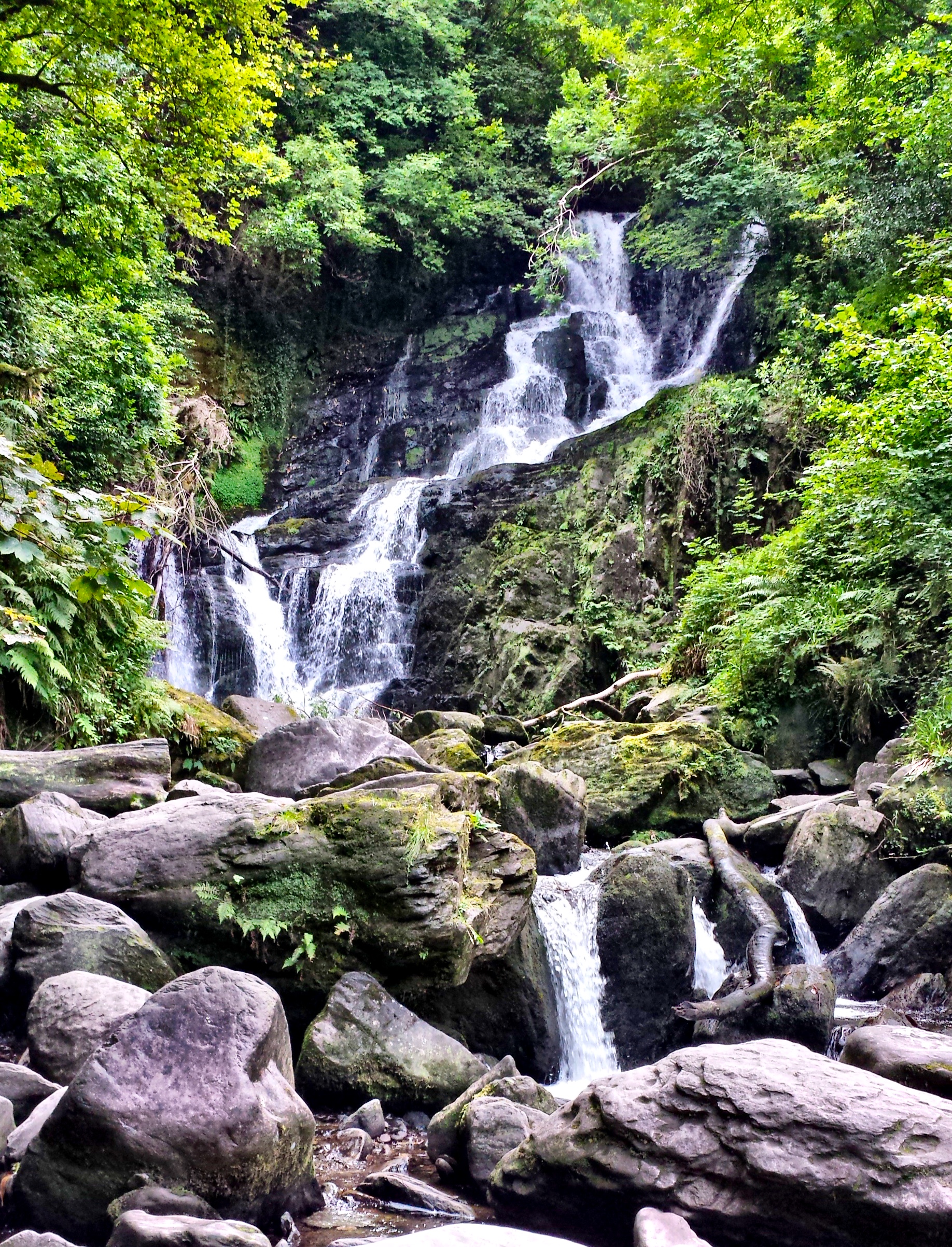 The waterfall is beautiful and you're able to get pretty close to the action. Our photos do not do it justice!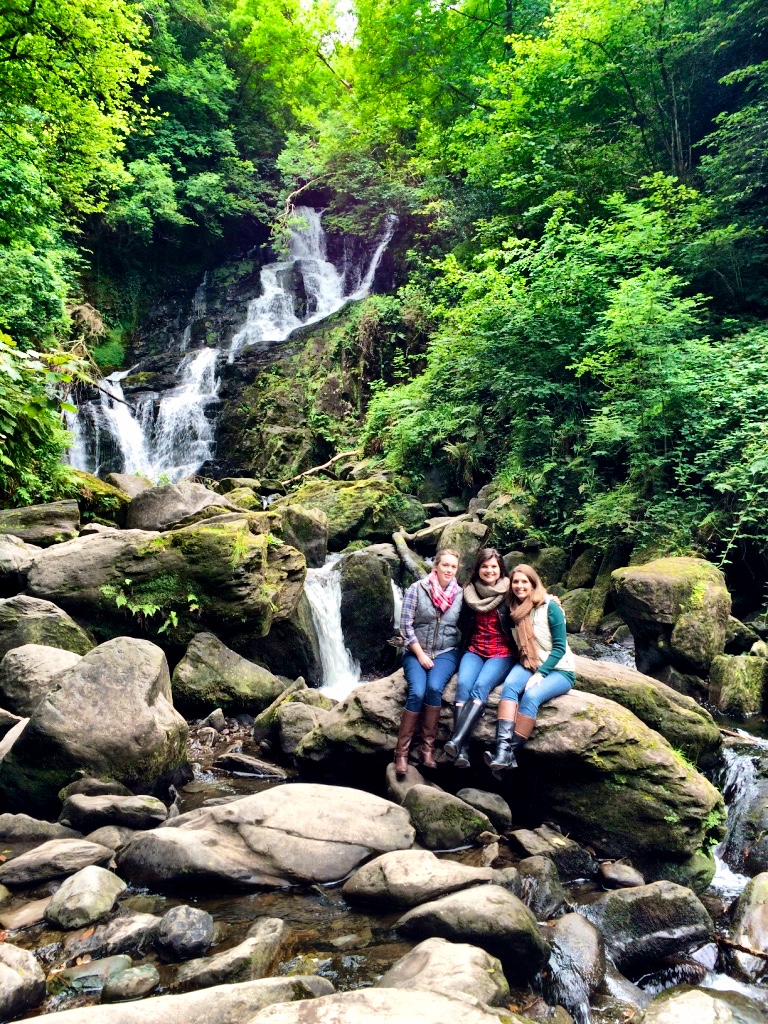 If you're feeling spunky after snapping photos of the waterfall, you can follow a hiking trail up the mountain to get a great birds eye view of Killarney.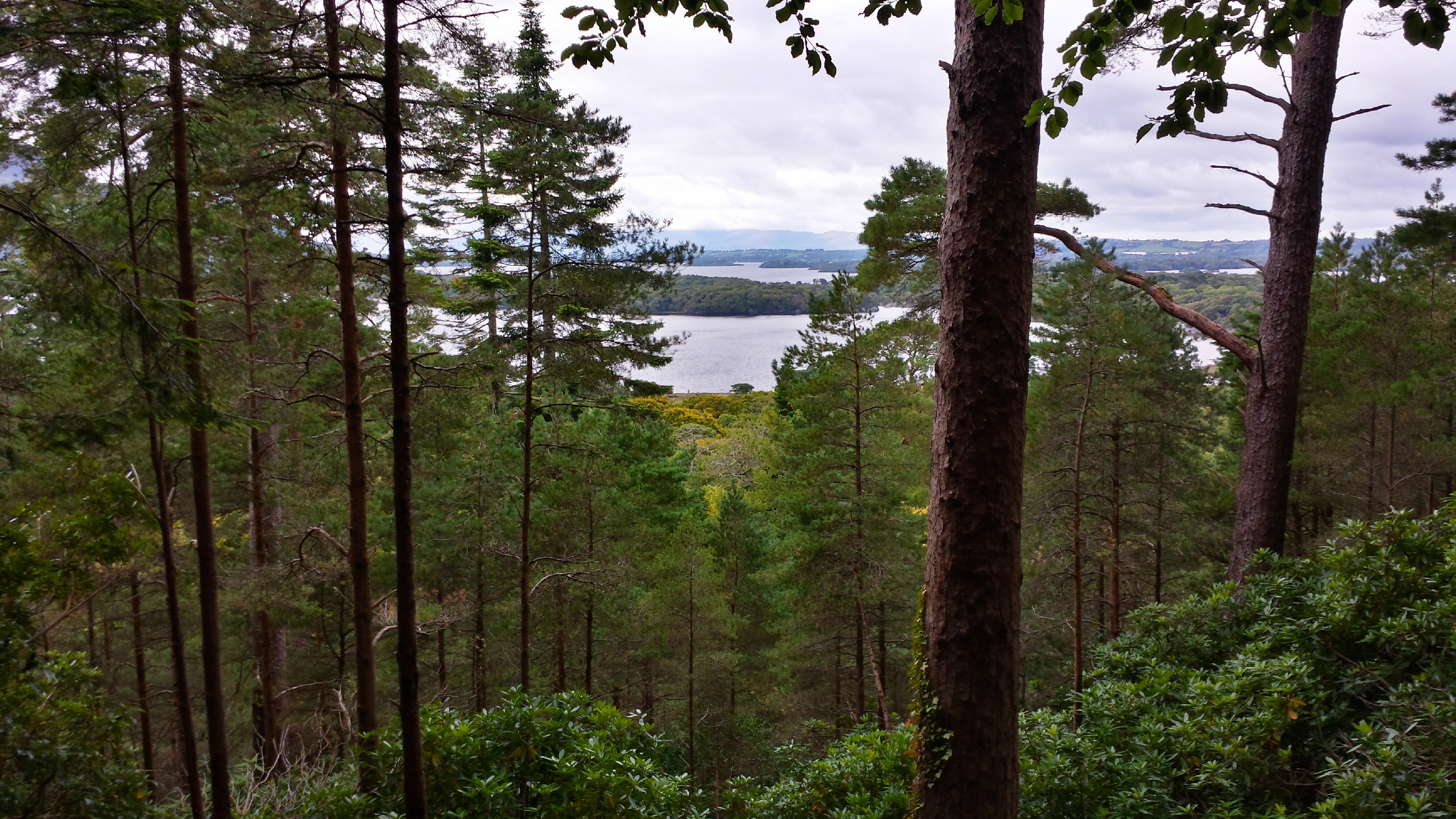 The trail is somewhat steep, but we'd consider it about a moderate hike and it should take only about a half hour.
Ross Castle
After Torc Waterfall, we headed back to the edge of downtown Killarney where you can hire a horse & carriage to take you to nearby Ross Castle.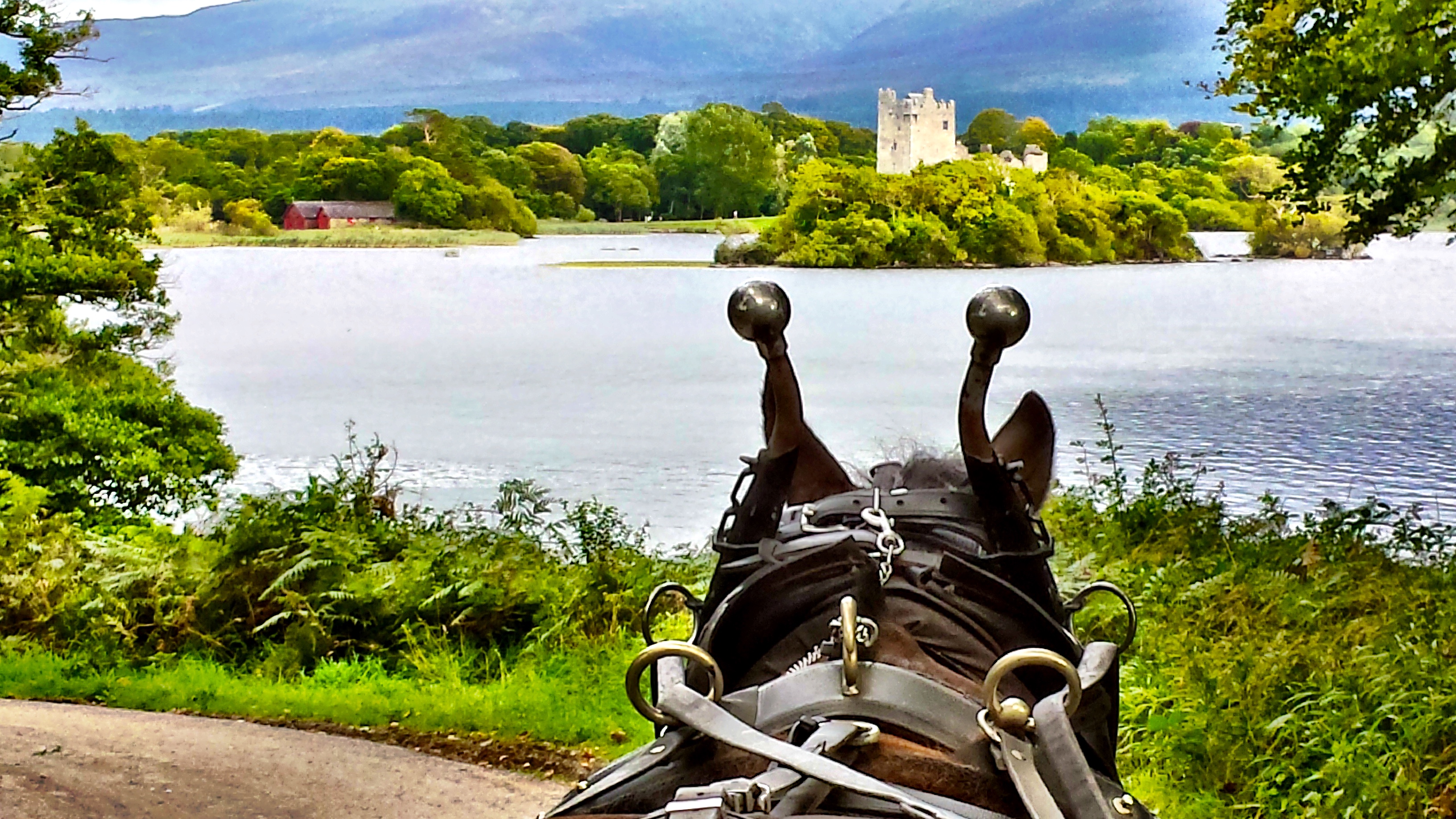 Ross Castle was likely built in the late 15th century. Guided tours are available from March to October. You can also walk around the grounds without paying for the tour, and that's what we did.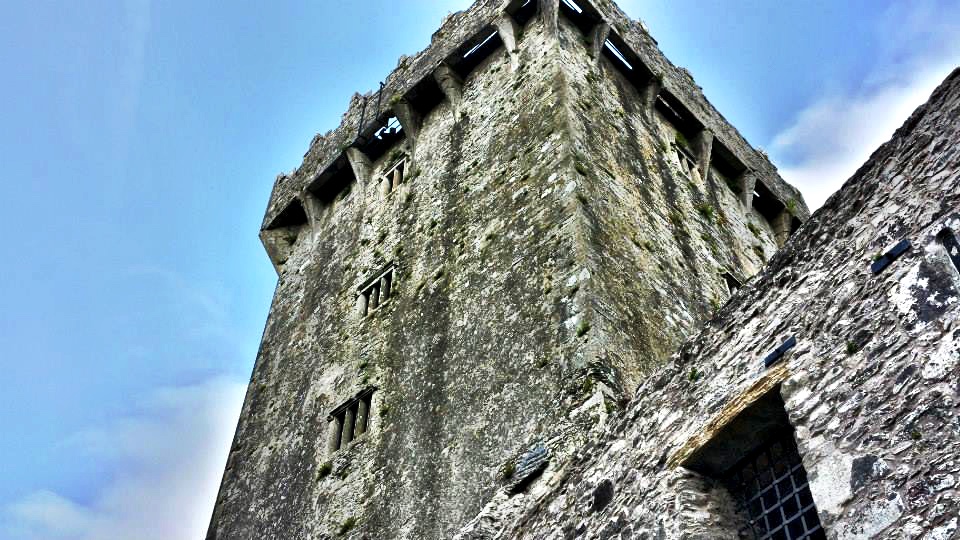 The castle sits along the shore of Lough Leane, one of the lakes of Killarney. If you have spare time, you can take a boat from Ross Castle out to Innisfallen Island where you'll find what's left of Innisfallen Abbey.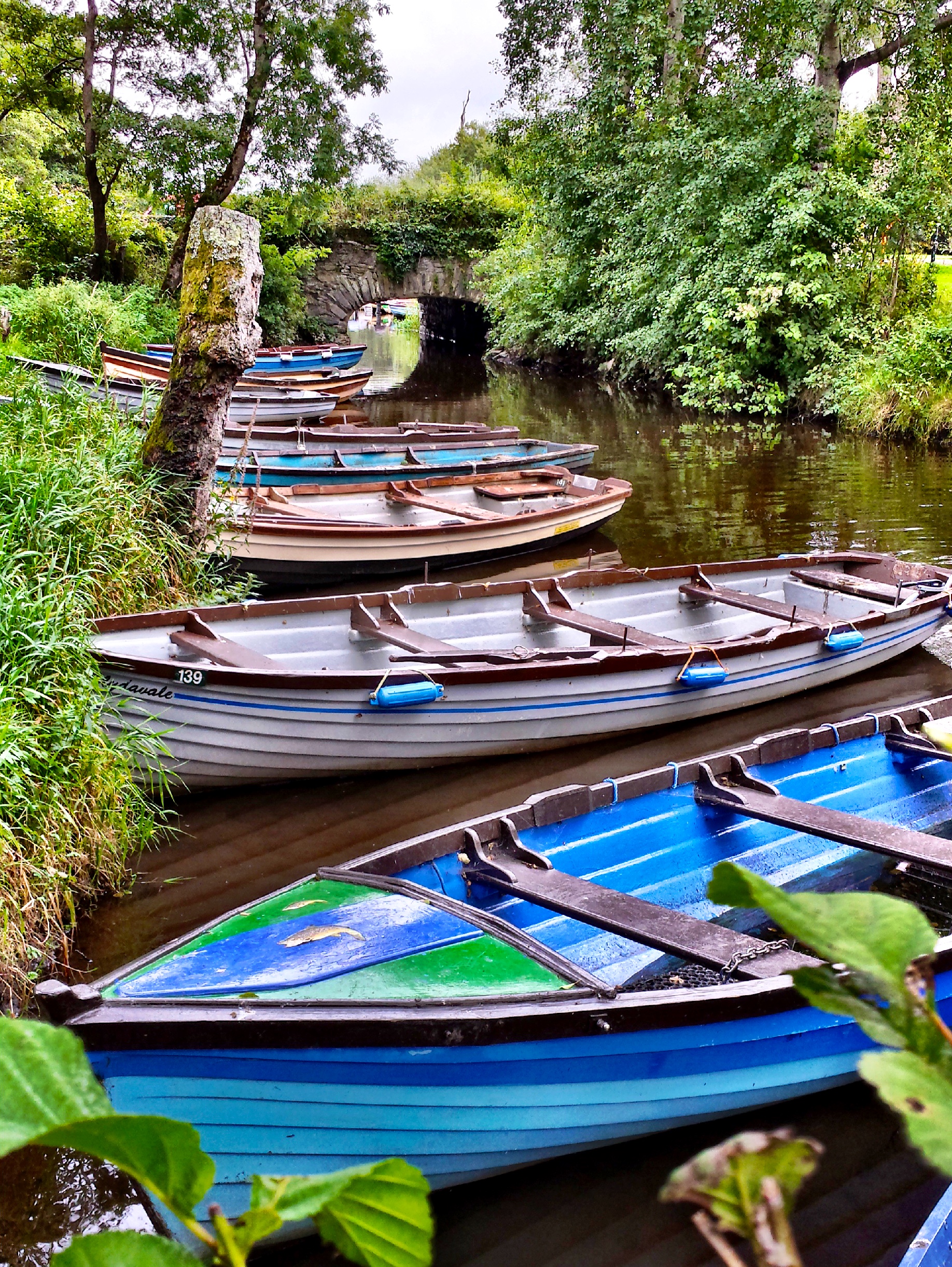 Muckross House
Muckross House is a 19th century Victorian mansion. It can be toured, much like the Biltmore Estate in the United States.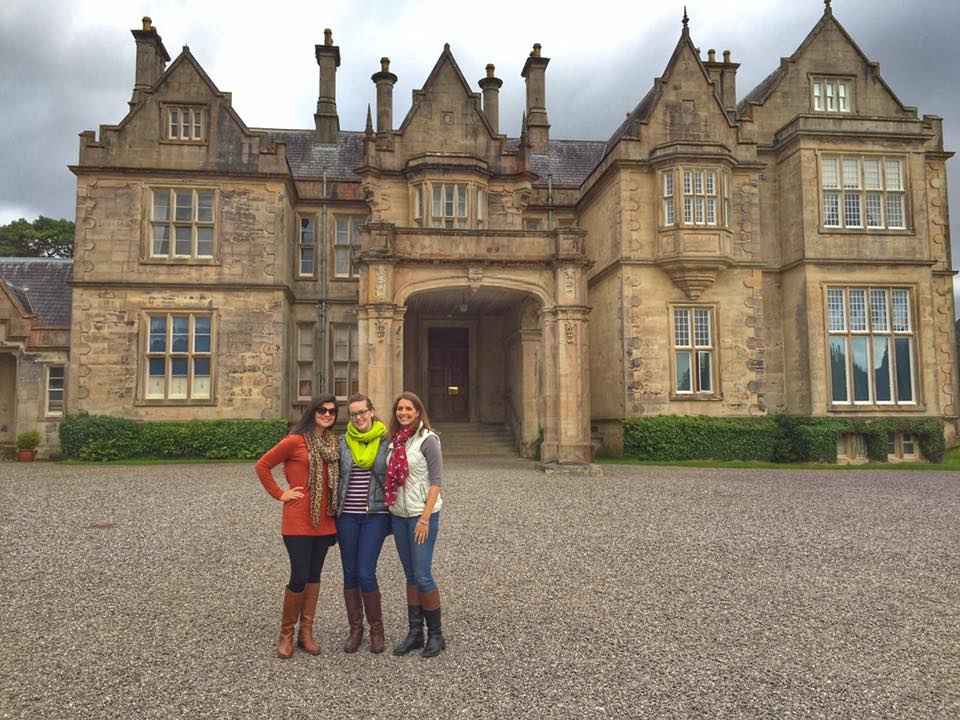 We didn't have time for the tour but walked around the front of the property to get a look at the house. If you'd like to see inside, adult admission is €9.00 for the House and €9.00 for the Farms. You can get a joint ticket for €15.00.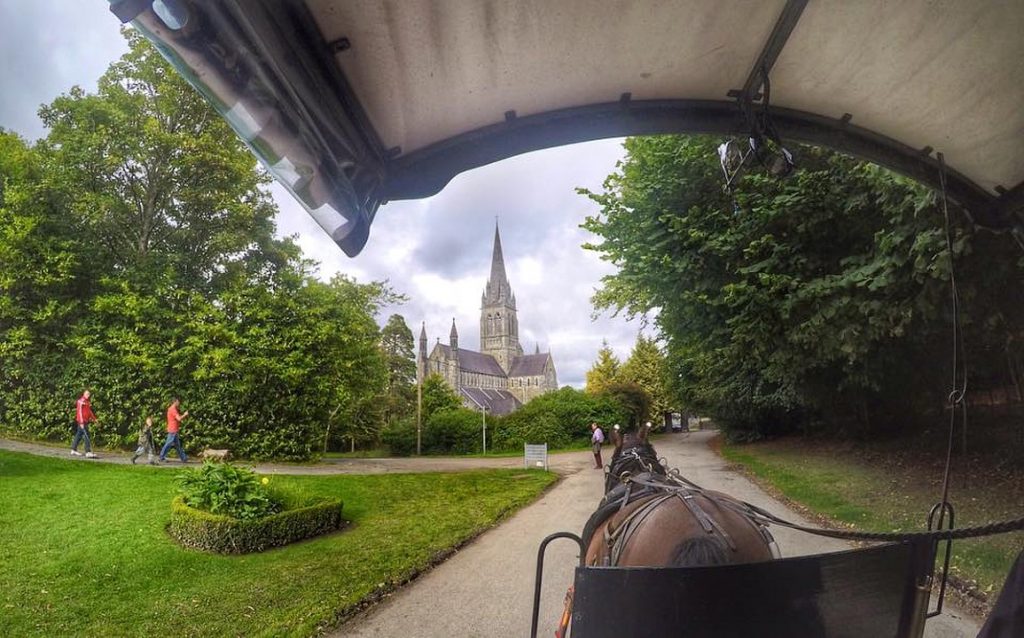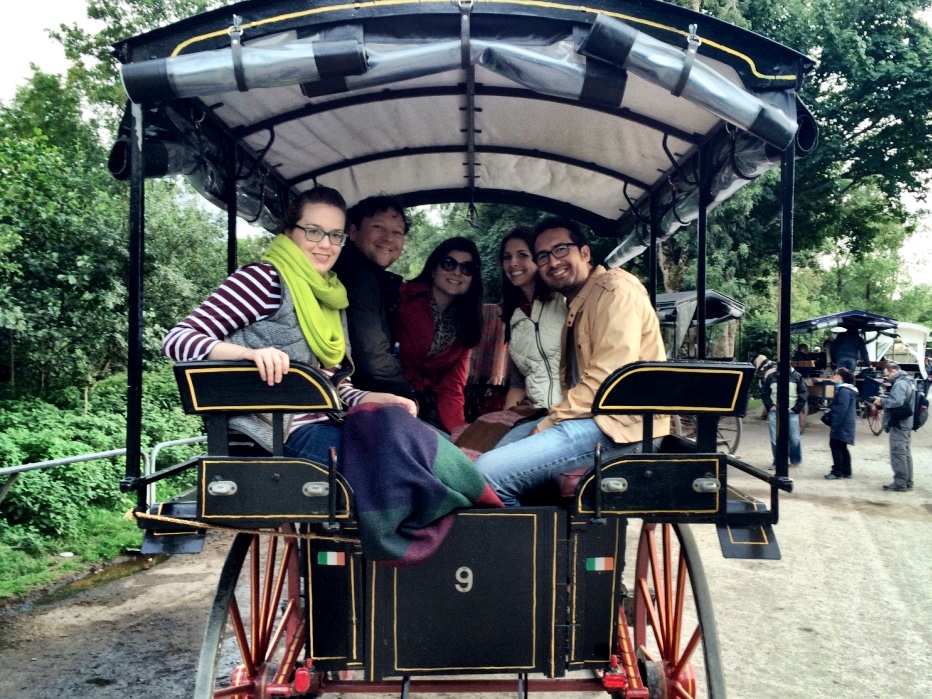 Downtown Killarney
You will see most of the attractions with this itinerary, but make sure to give yourself time to explore downtown!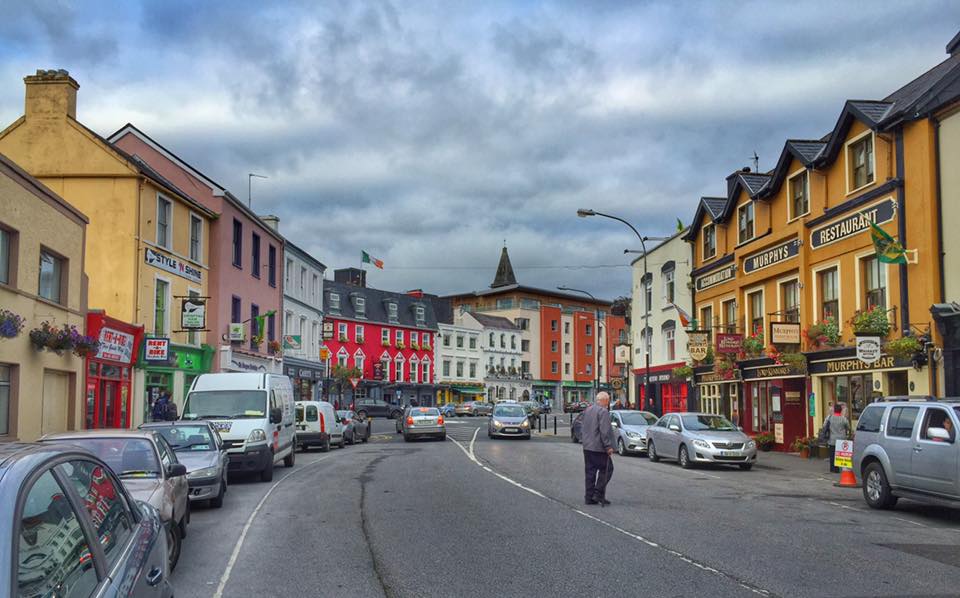 We made it to downtown Killarney by early evening and enjoyed checking out the colorful buildings and quaint shops!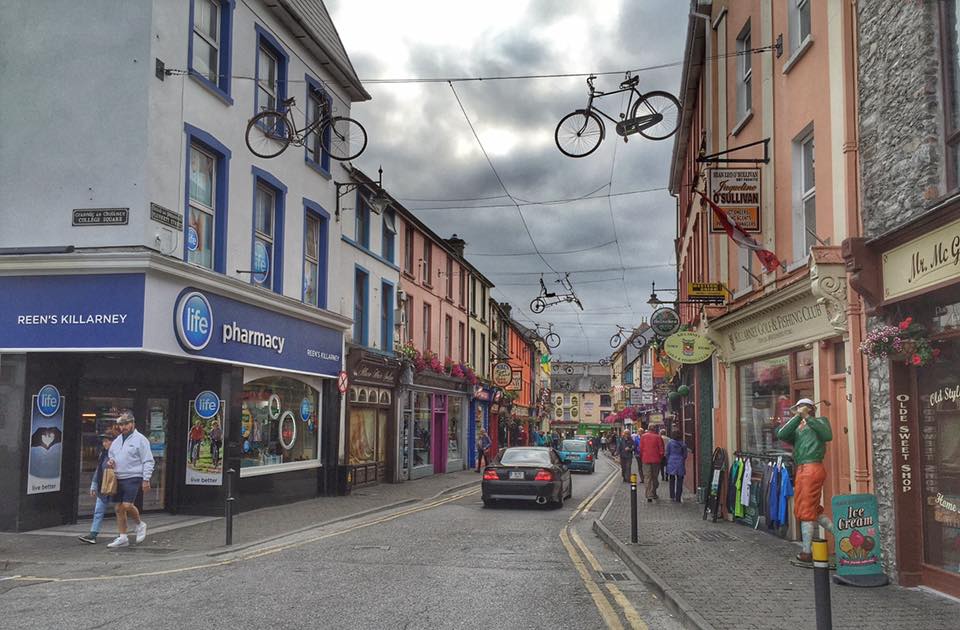 There are also a lot of great restaurant options and you'll want to leave time to stop by some of the lively pubs for a few pints. We really enjoyed Cronin's Restaurant for dinner!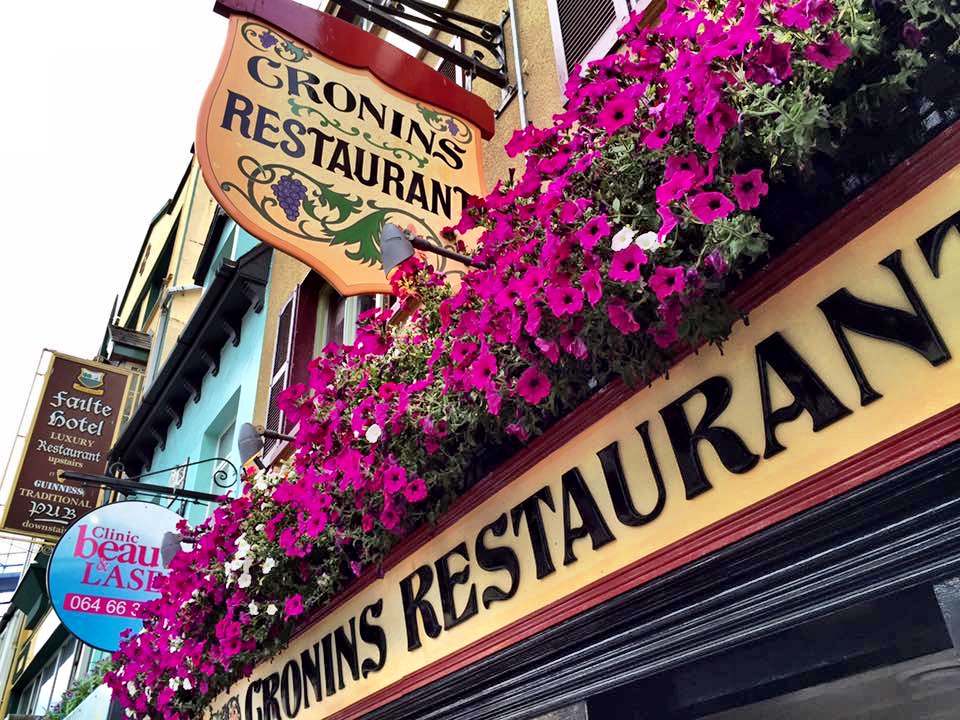 And that's a wrap! We hope you enjoy Killarney as much as we did!
*Special thanks to our friends Kelly McCleary and Heather & Kevin Griffin who took this amazing Ireland trip with us and shared some of their photos!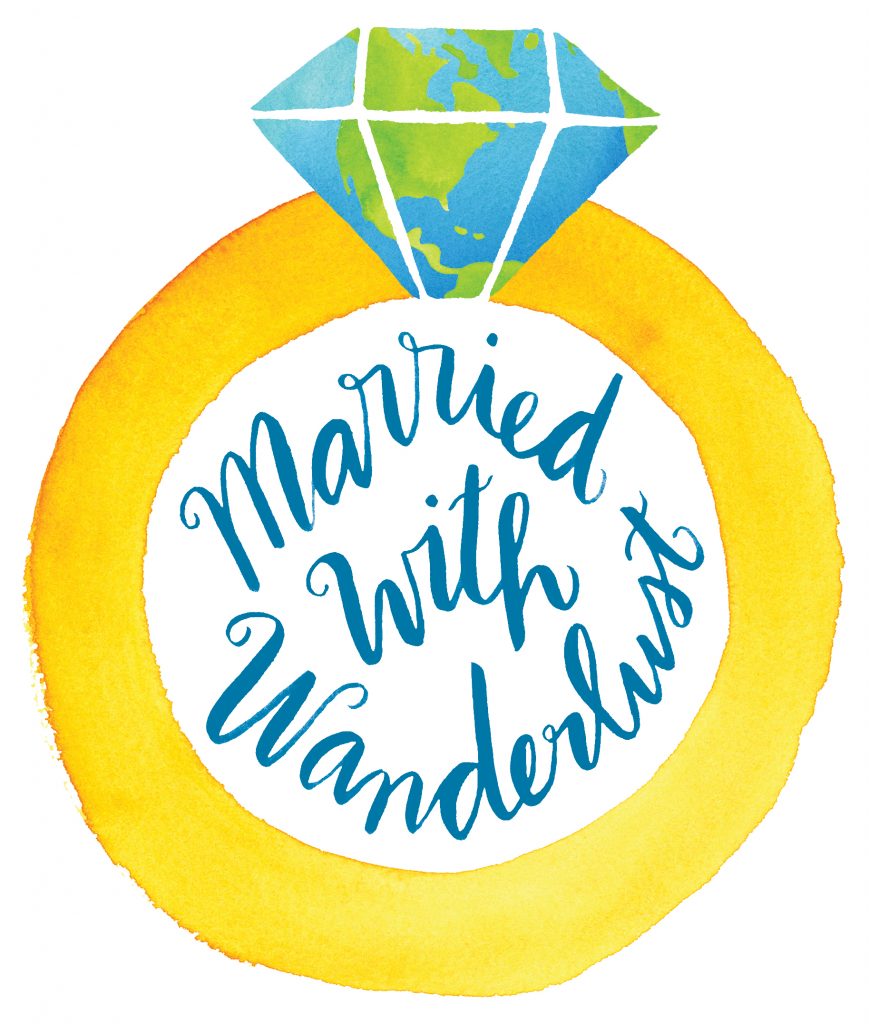 Enjoy our blog post? Pin it to share with others!