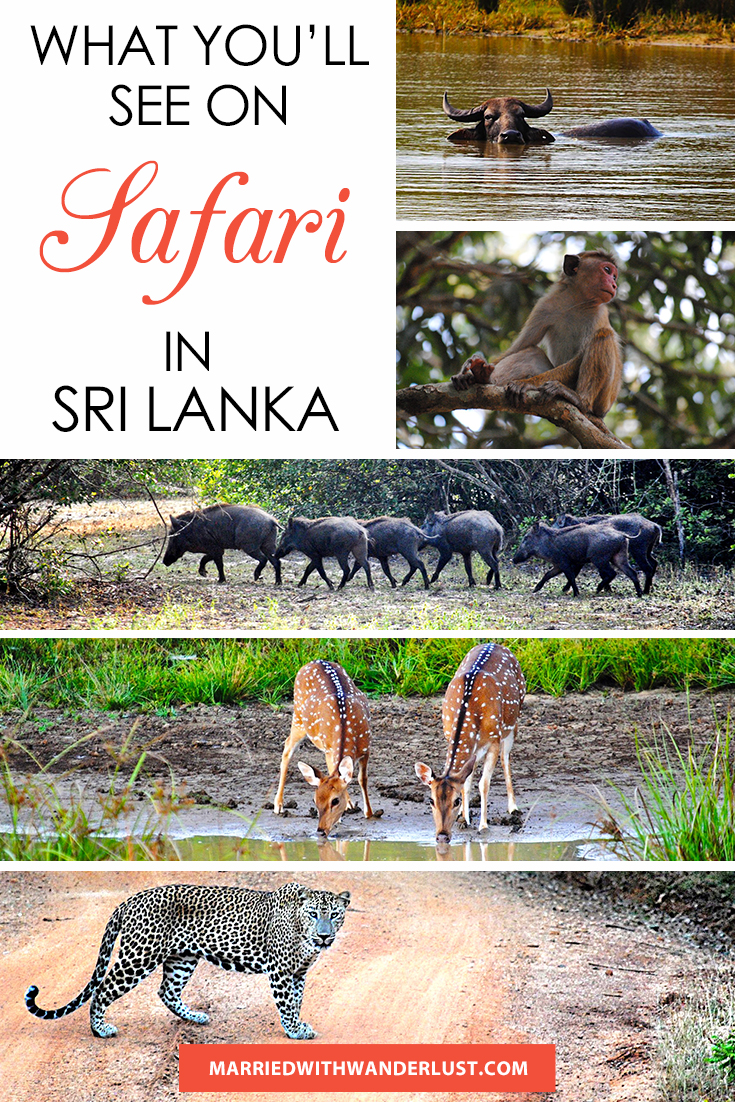 We celebrated part of our dream honeymoon by going on safari in Sri Lanka's Wilpattu National Park. Our Ultimate Guide to Safari in Sri Lanka includes important information on accommodations, schedule, and food, but we wanted to provide a little more detail about all the amazing wildlife you are likely to see!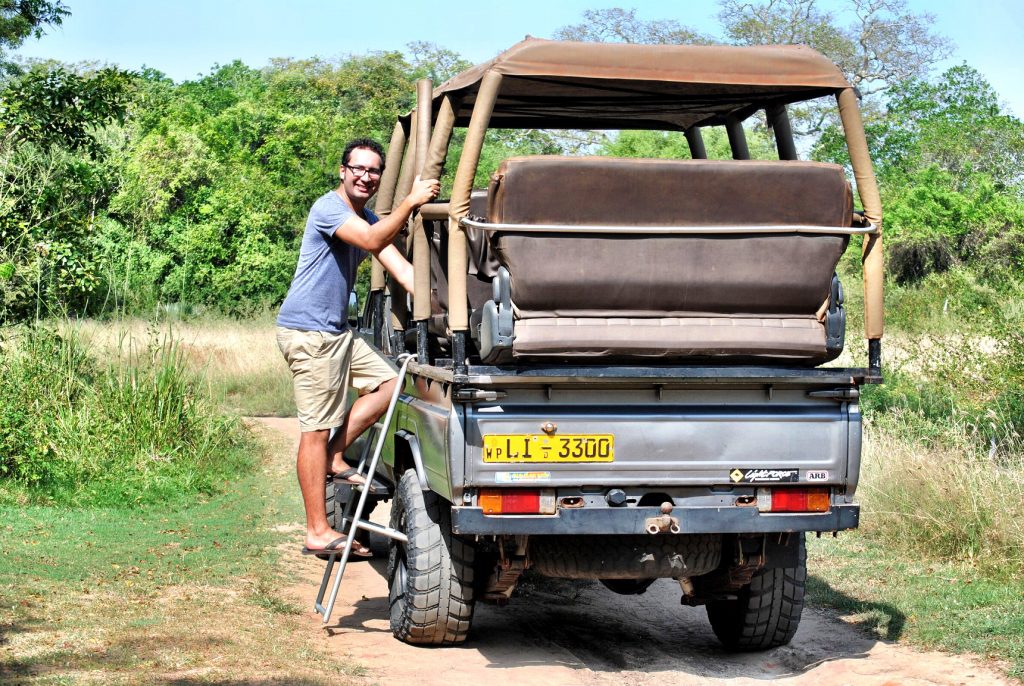 Leopard Safari in Wilpattu National Park
Be prepared to get up early for your morning safari! Our wake-up call was at 4:45 am so that our Jeep could be in line at the entrance to the park when it opened at 6:00 am. Early morning and evening are the best times to spot the wildlife. The temperature is cooler and the animals will head to the watering holes for a drink.
Sightings are not guaranteed, but if you have trained guides, you're certain to see a great variety of animals. Our guides with Noel Rodrigo's Leopard Safaris were able to spot all sorts of wildlife that the average person would never see. They could also spot tracks along the road from inside the moving jeep!
TIP: If you splurge for a safari, we'd definitely recommend investing in a zoom lens for your camera. On this safari, you will be in the Jeep for the entire trip and sometimes you'll be a good distance from the wildlife. I'd recommend a lens that goes to at least 200mm.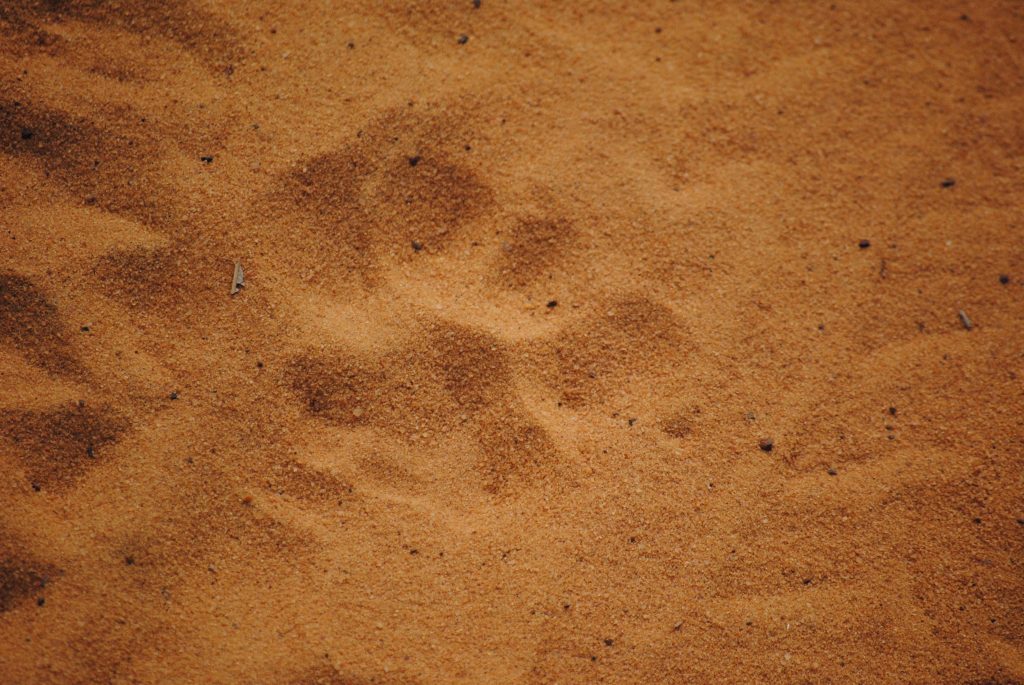 Wildlife in Wilpattu National Park
During our four game drives, we spotted dozens of animals. Below is a look at what we saw!
Wild Boar
You're likely to spot wild boar several times throughout your safari. They are always in a herd, but sometimes they'll be on the move and sometimes they'll just be hanging out!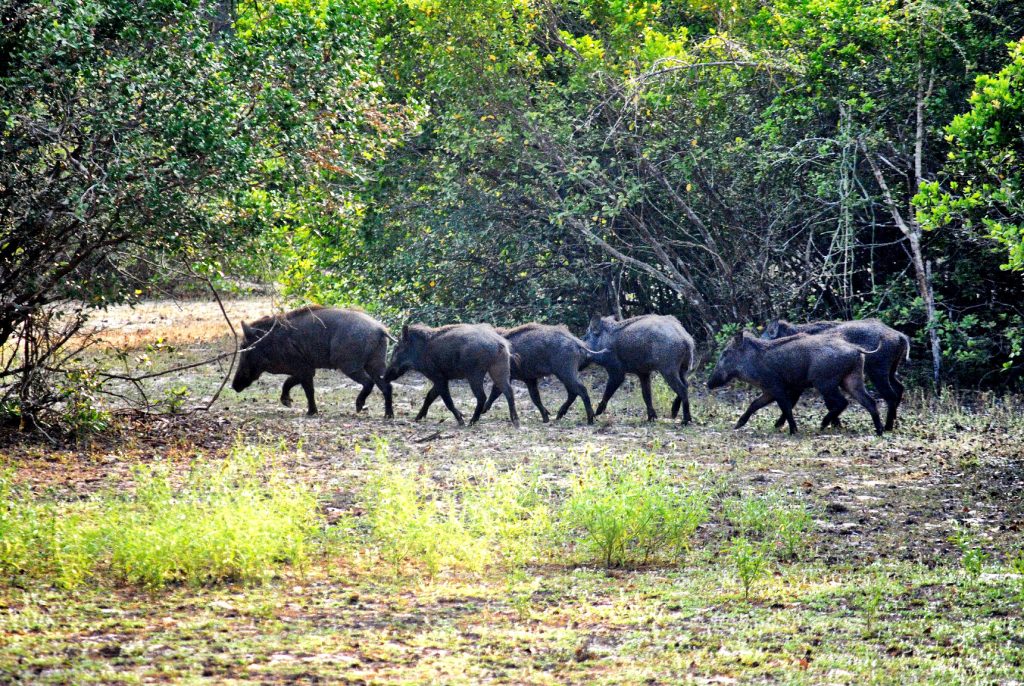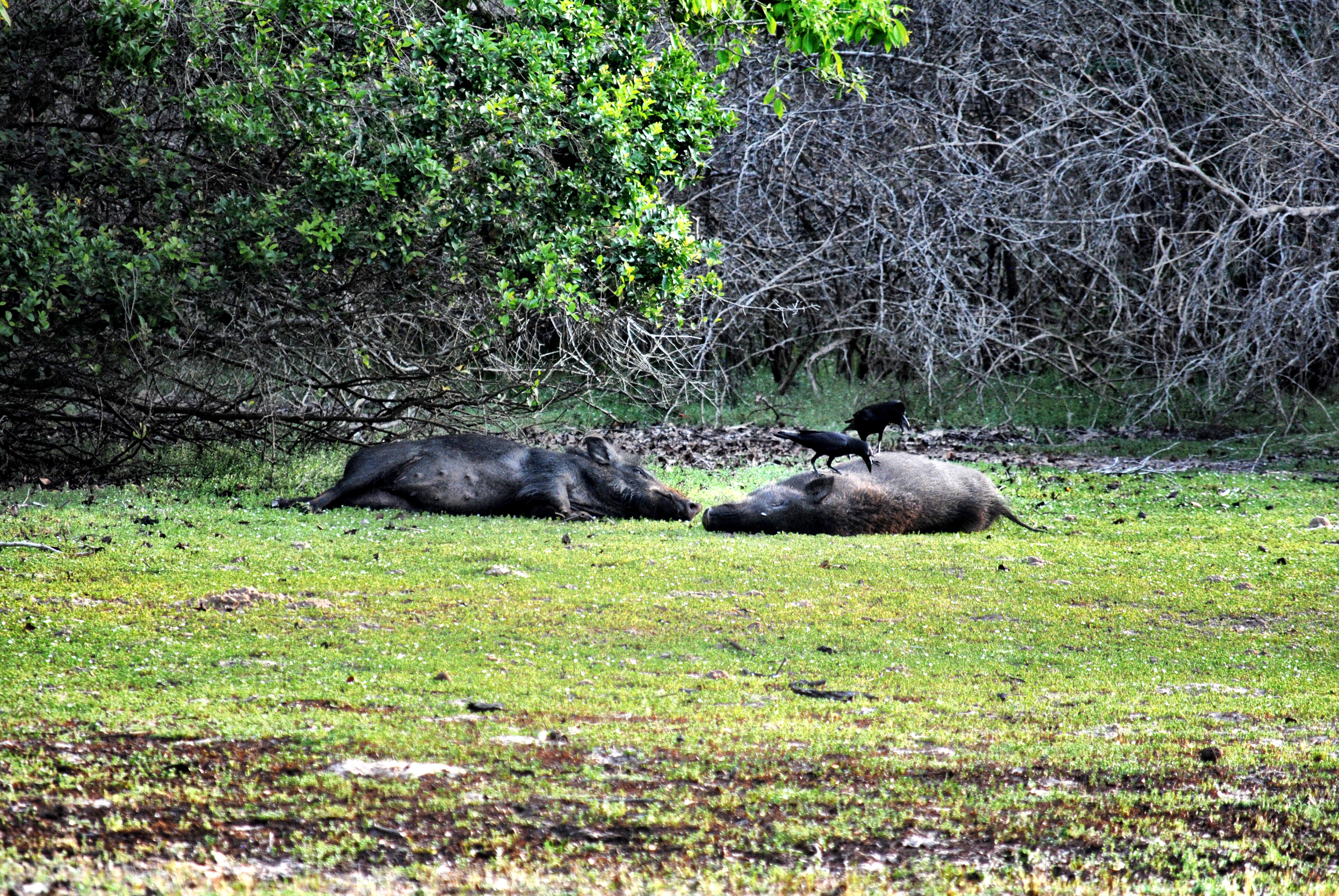 Water Buffalo
It kind of goes without saying but whenever we saw water buffalo they were, well, near the water! There is a lake in the park where a lot of the animals go for a drink, and we would often spot water buffalo hanging out near the water, sometimes taking a dip.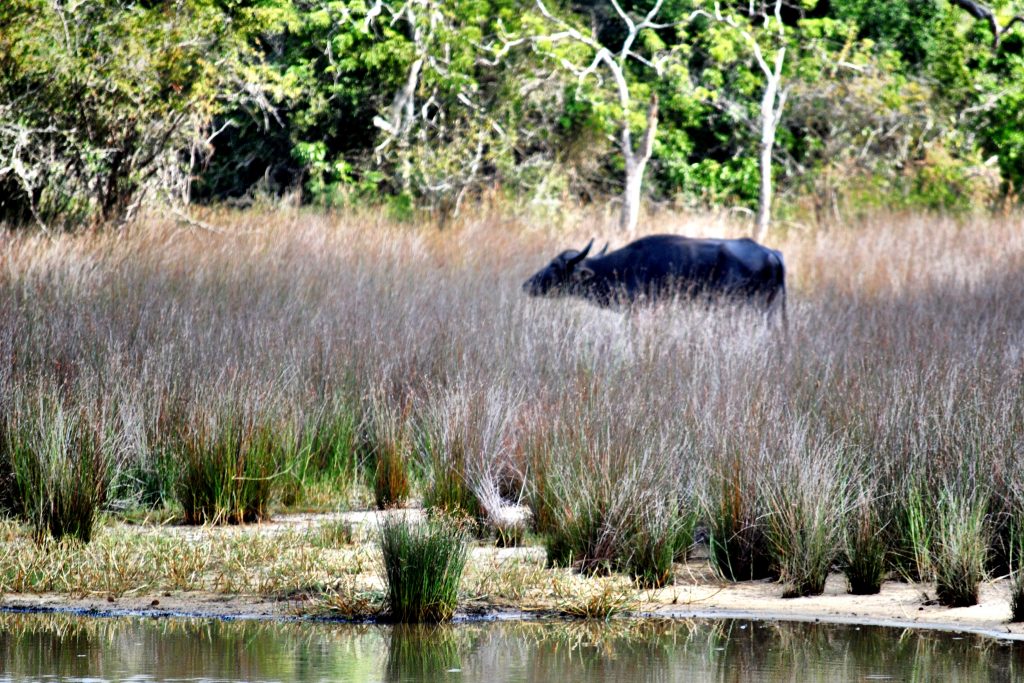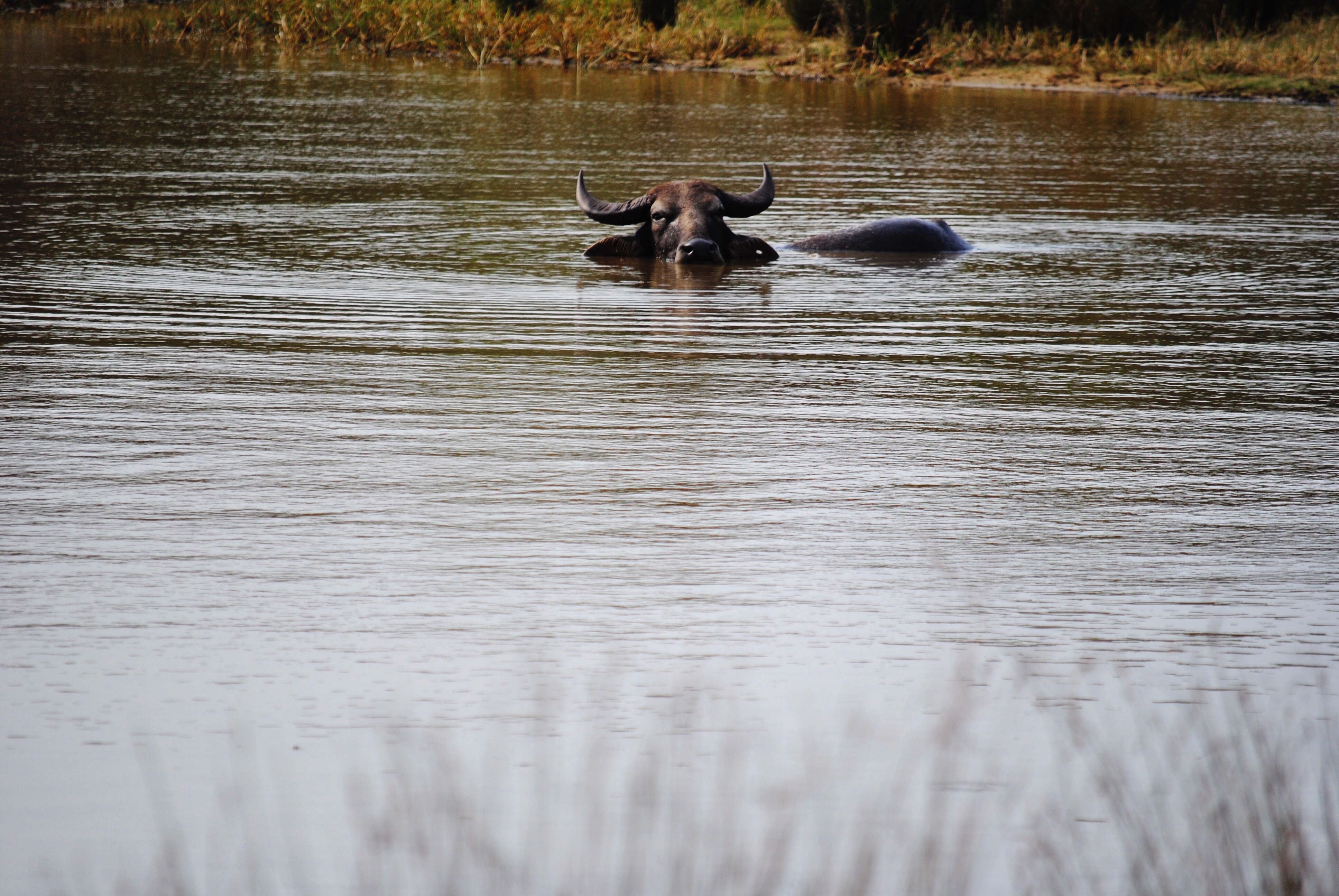 Spotted Deer
You'll see A LOT of deer throughout your safari! In fact, deer were the first animal we spotted when we started our first game drive and we were so excited! You'll see a few different species including these cute spotted deer, as well as sambar deer.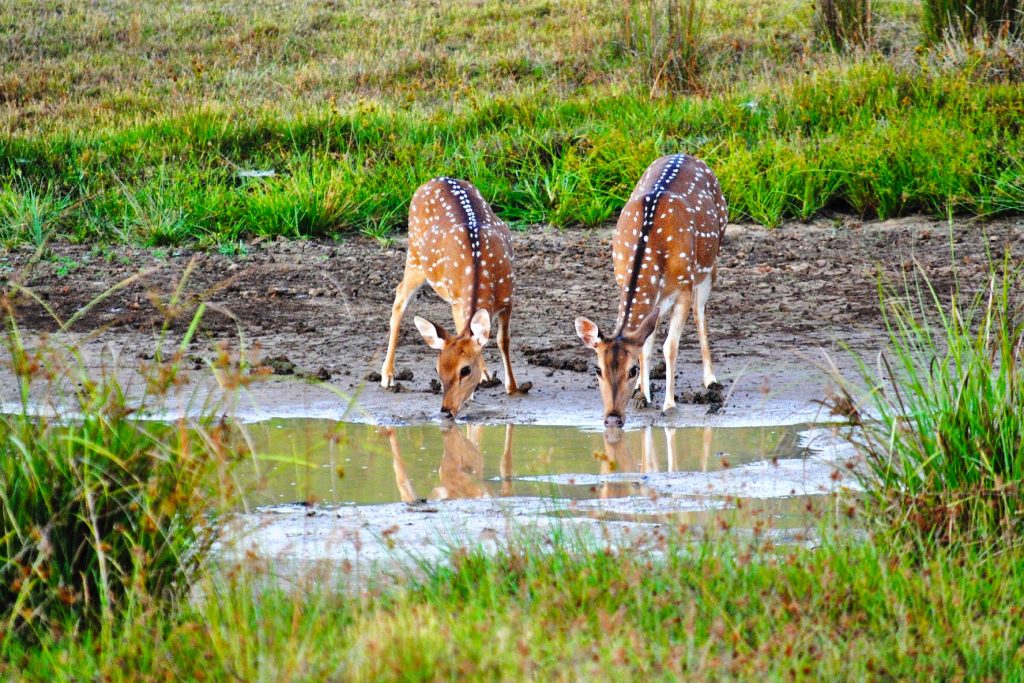 Grey Langur Monkeys
Monkeys were actually harder to find than we thought they would be! For some reason, we went into it expecting to take lots of photos of monkeys. Turns out they're a little harder to photograph than expected. They tend to be behind the branches and on the move!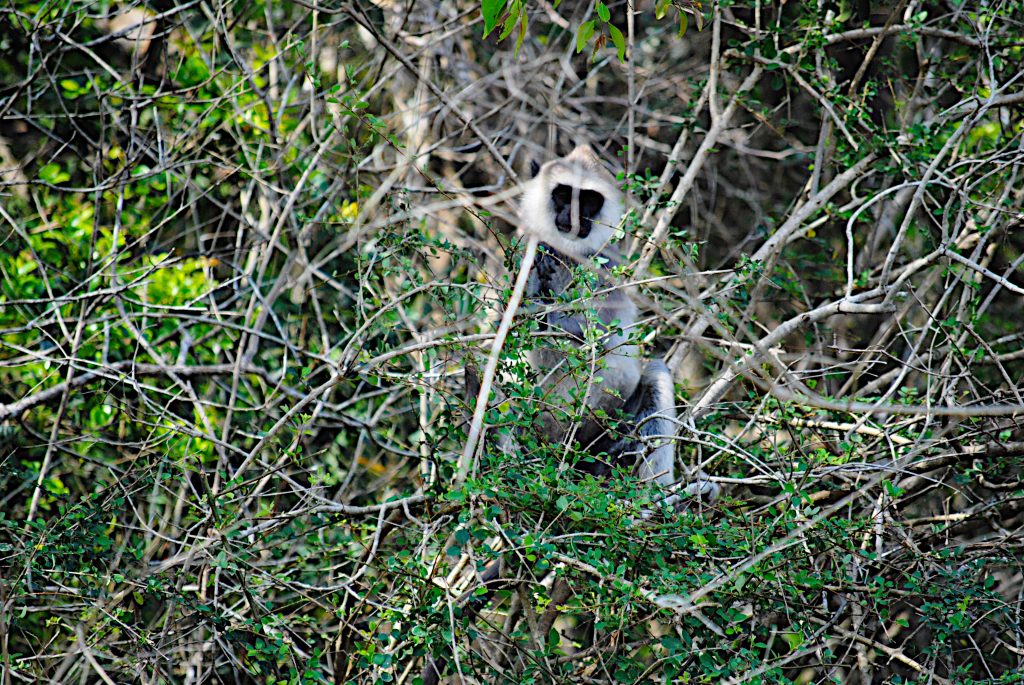 Macaque Monkeys
These monkeys were the easiest to get photos of, because a group of them hangs out at the "rest area" in the park. It's the spot where there is a bathroom and where some tour groups stop to eat their lunch. The monkeys hang around hoping to get food from visitors. Don't feed them and don't leave your trash behind!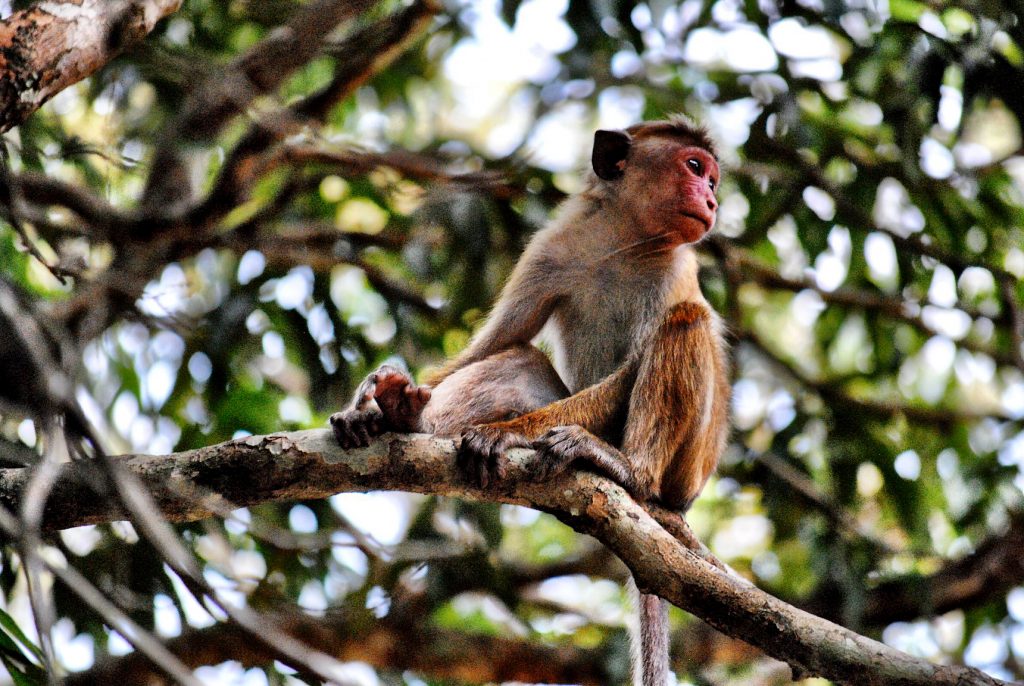 Jackal
We only spotted a jackal once on our 2 day safari and we were so glad that our cameras were ready! The jackal didn't hang around long after spotting our Jeep.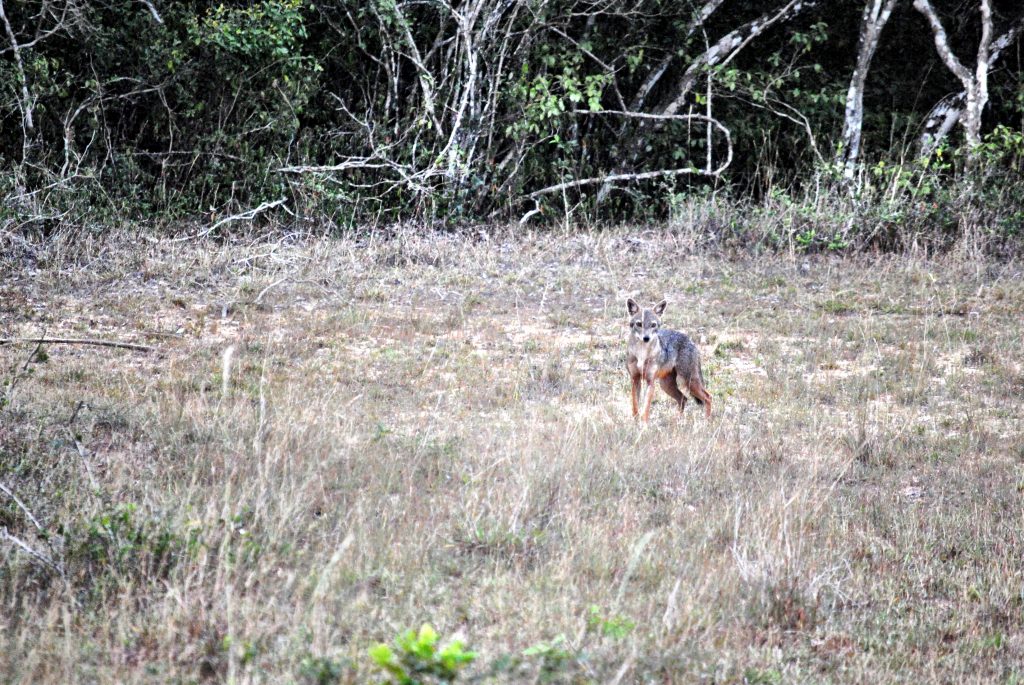 Crocodiles
Being from Florida, we see a lot of alligators back home. However, it was still really neat to see crocodiles throughout the park. Just like the water buffalo, you'll always spot the crocodiles near the water.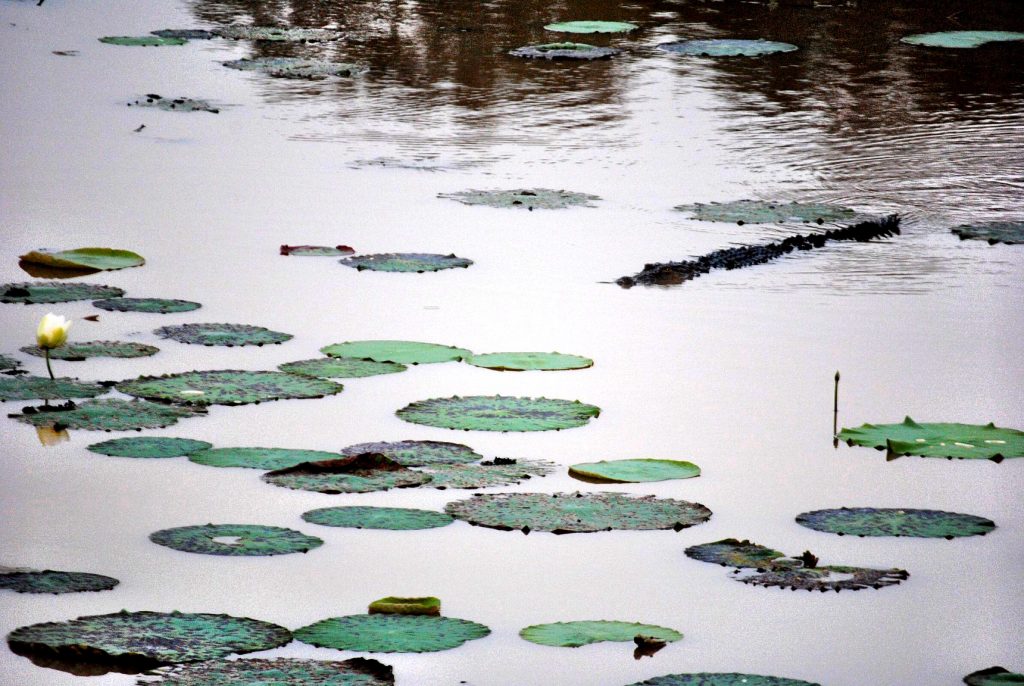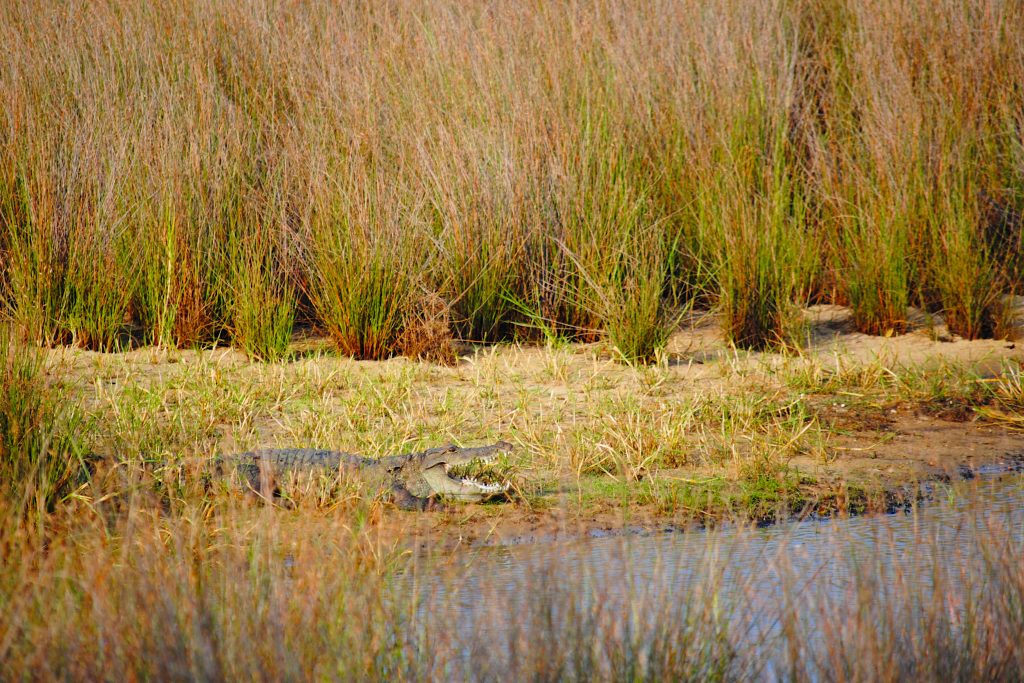 Land Monitors
We were so excited the first time we spotted a land monitor because it was an animal we had never seen before even at the zoo! We thought the land monitors were Komodo dragons at first, because that was the only similar creature we had seen. Our guide explained that Komodo dragons are a larger species of monitor lizard that are native to Indonesia.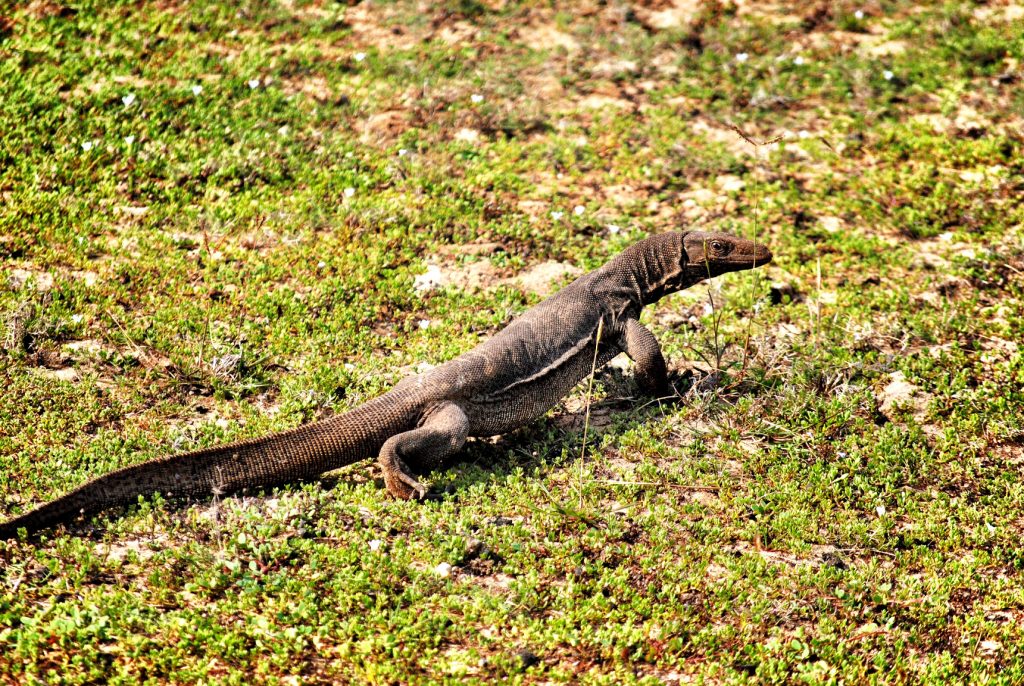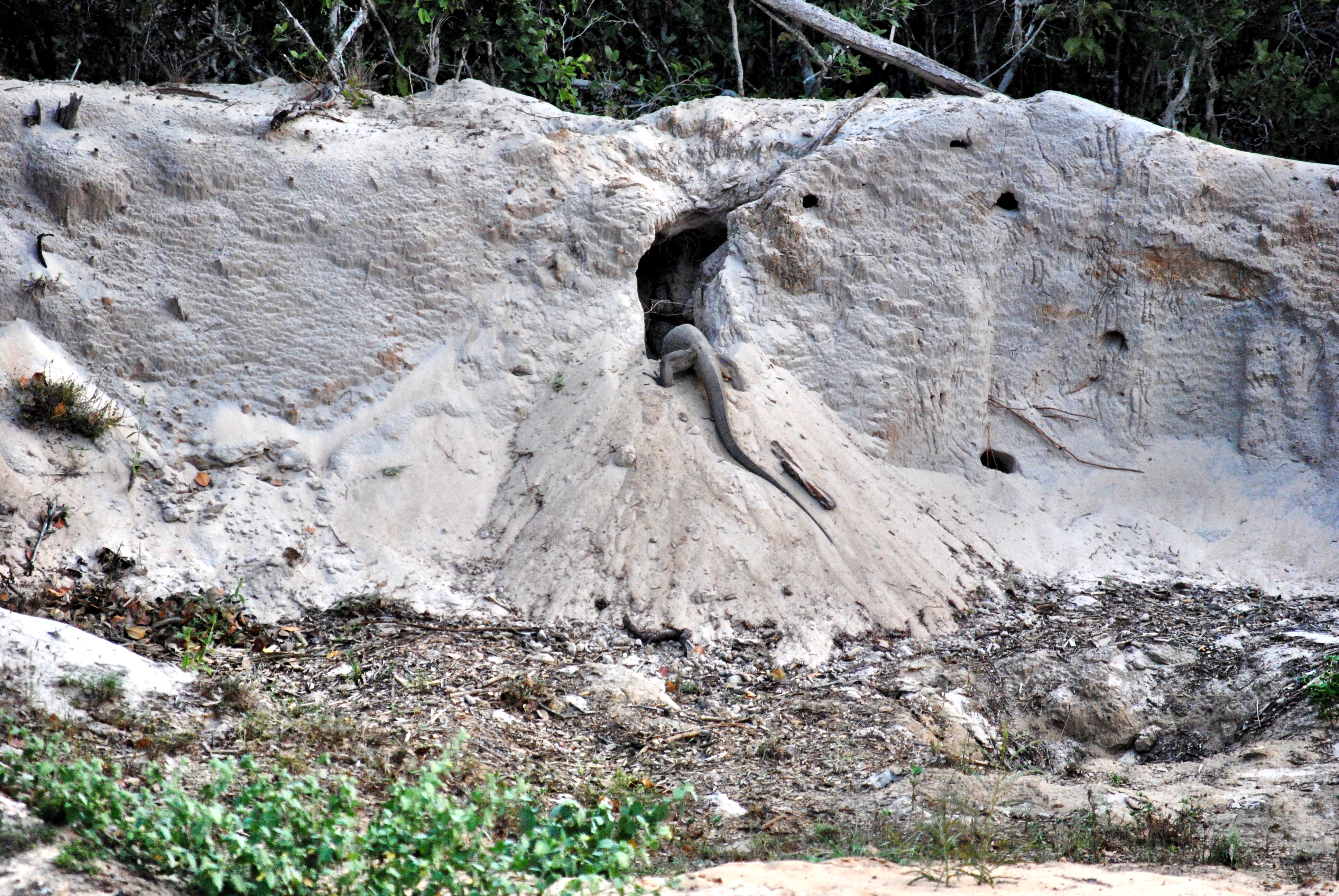 Mongoose
Mongoose are so cute! OK, that's obviously Kristy speaking. Although they are natural predators to snakes, we've read that in Sri Lanka, they are sometimes considered pests.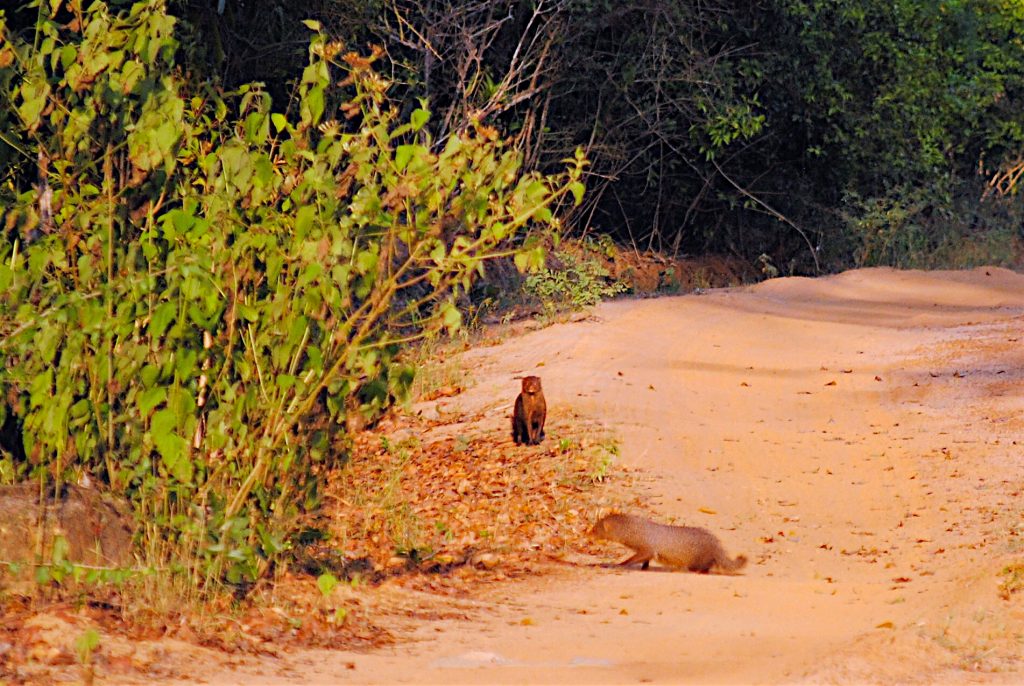 Wild Hare
Even though we can see rabbits or "hares" in the U.S., we still enjoyed seeing them in the park and snapping some photos of them. This one was pretty close to our Jeep!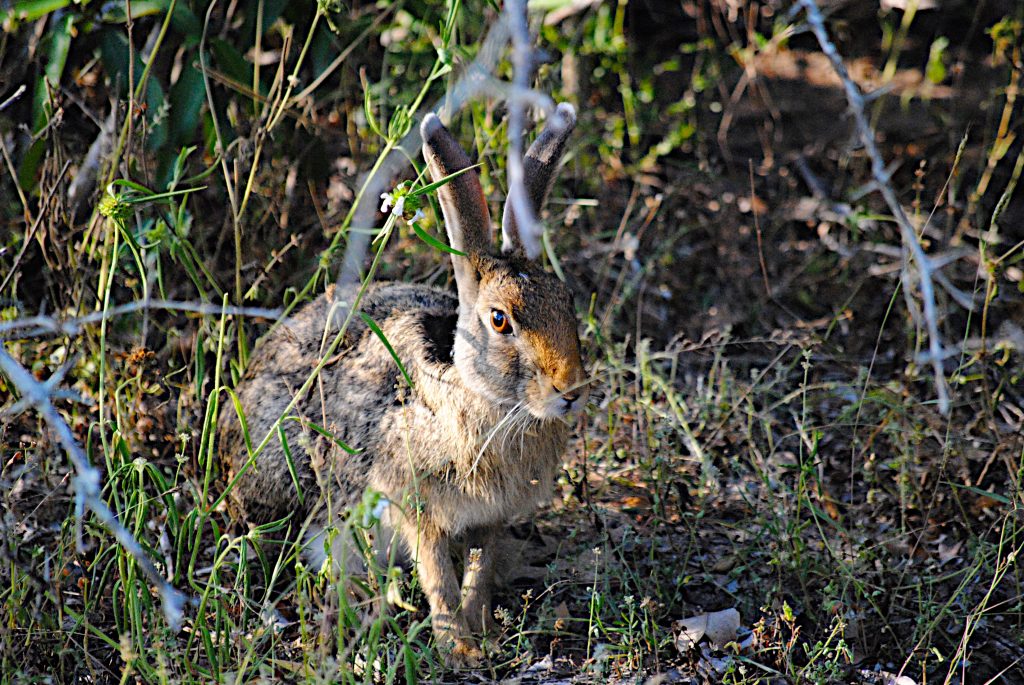 Turtles
Kind of like the hare, we can see turtles back home. But we still found it exciting every time we spotted a new animal while on safari, so we had to also share our turtle photo! Honestly, we couldn't tell you exactly what species of turtle or tortoise this was.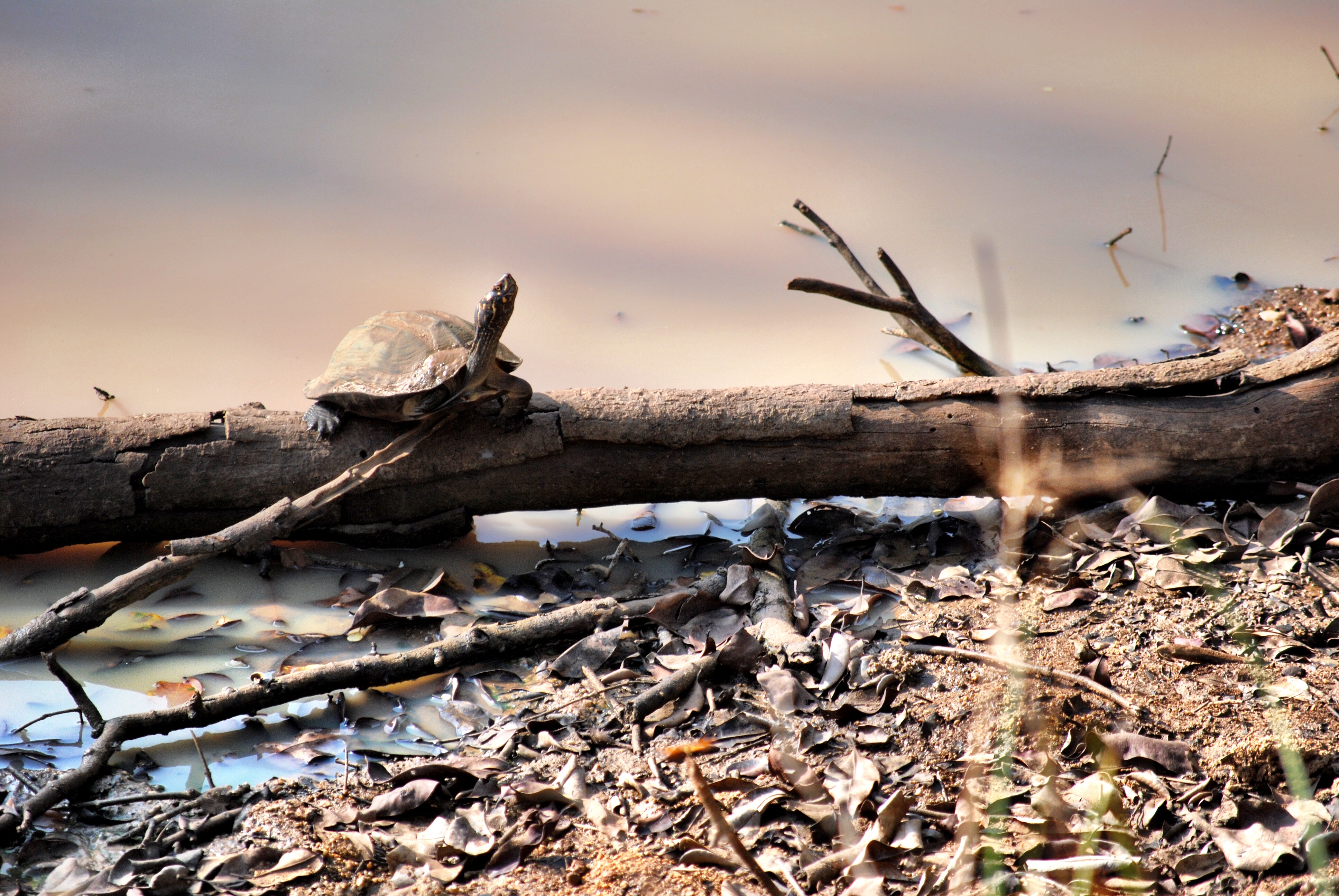 We also saw a wide variety of birds including:
Crested Serpent Eagle
Crested serpent eagles are native to forests across Asia. At first, these birds were very hard to spot up in the trees, but by our final game drive, we were spotting them even before the guides! I guess you could say our "eagle eyes" began to kick in!
The crested serpent eagle can look slightly different depending on the age of the bird. Younger eagles have a lot more white coloring on their head and body.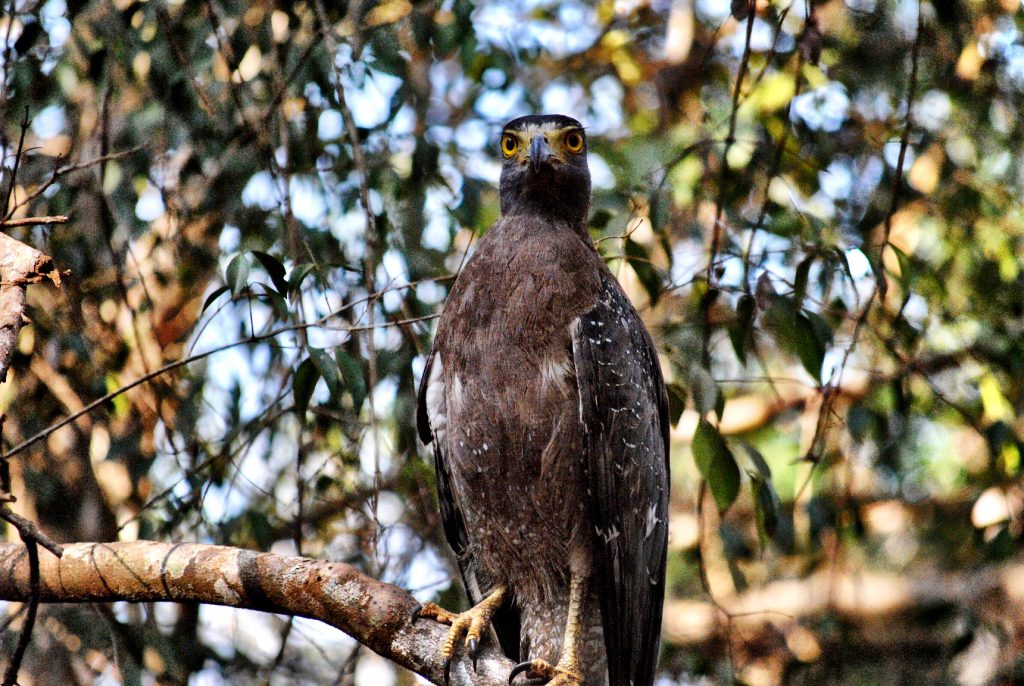 Bee-Eater
In our opinion, the prettiest bird we spotted in Sri Lanka was the bee-eater! You'll need a good zoom lens to capture photos of these tiny, but beautiful birds.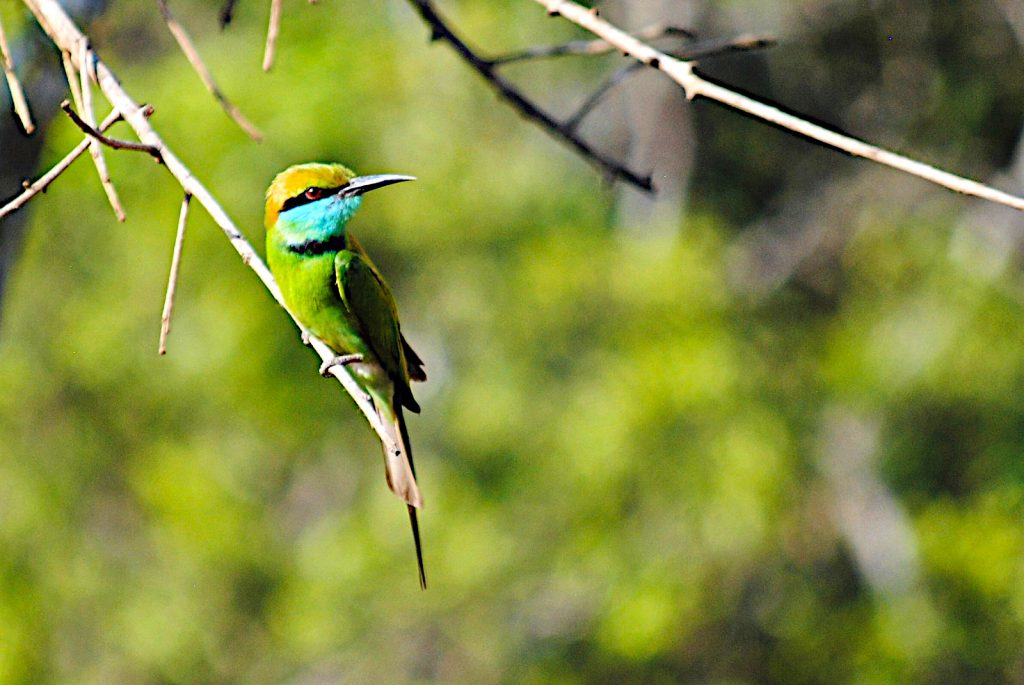 Peacock
We saw plenty of peacocks and peahens throughout our game drives, but our favorite spotting was catching this peacock displaying its feathers! Peacocks display their feathers when they're trying to attract a mate.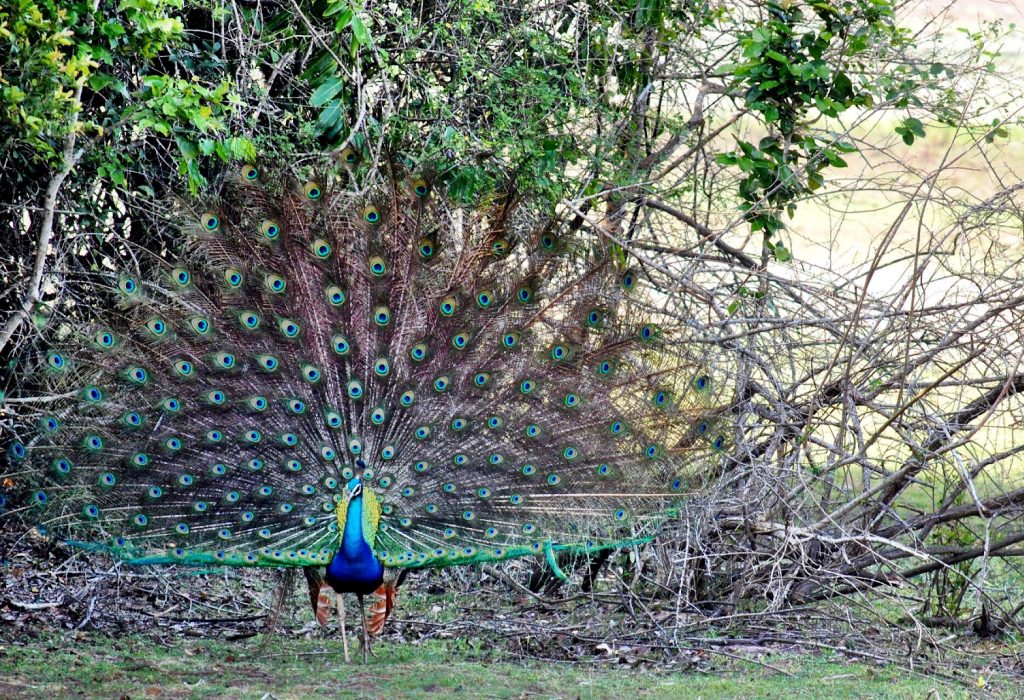 Pied Hornbills
Even though we spotted a lot of hornbills, we unfortunately didn't capture any amazing photos of these pretty birds. A lot of times they were high up in trees and fairly far away.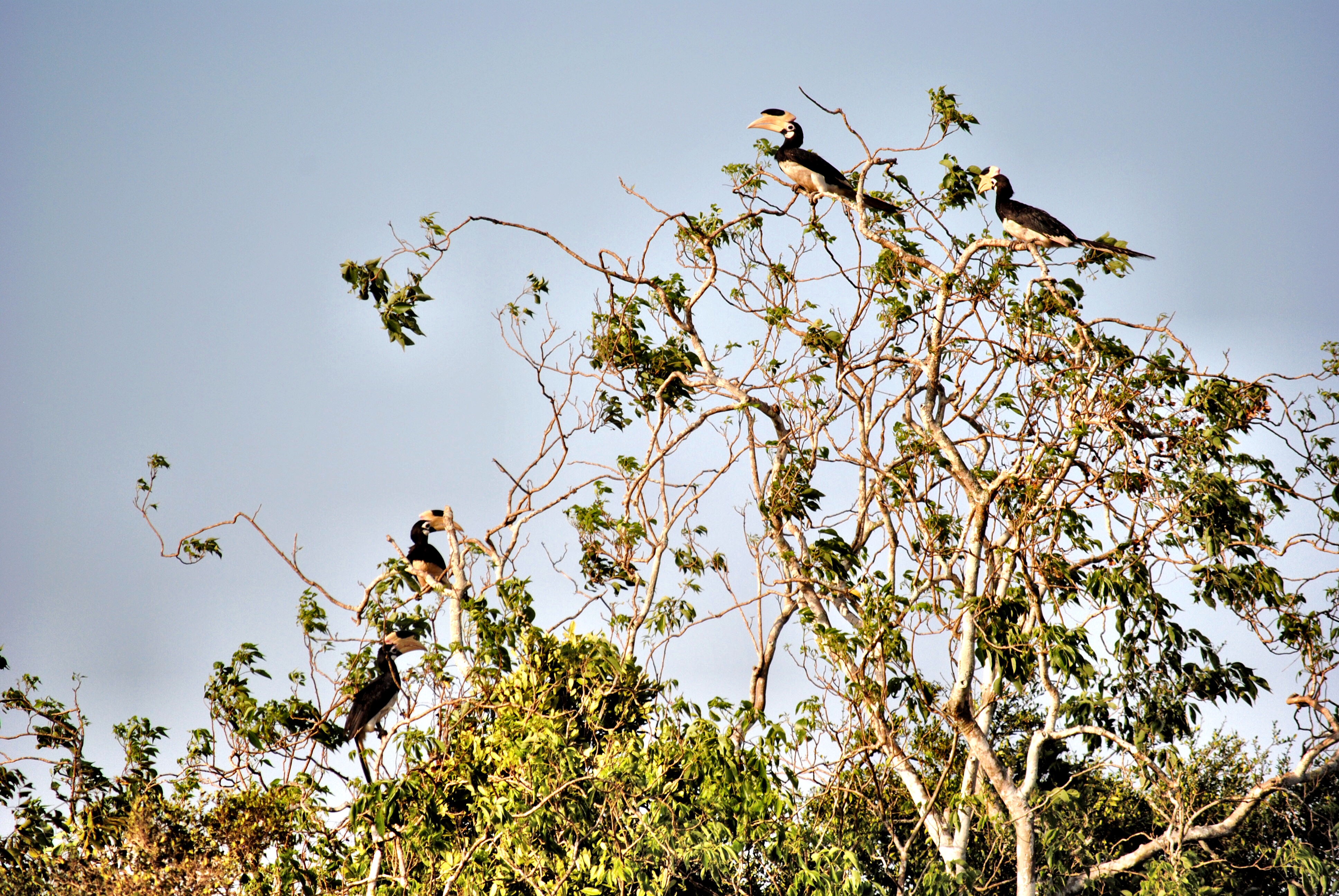 Leopard
To top it off, at the very end of our second evening game drive a leopard walked right out in front of our jeep! It was so worth the wait!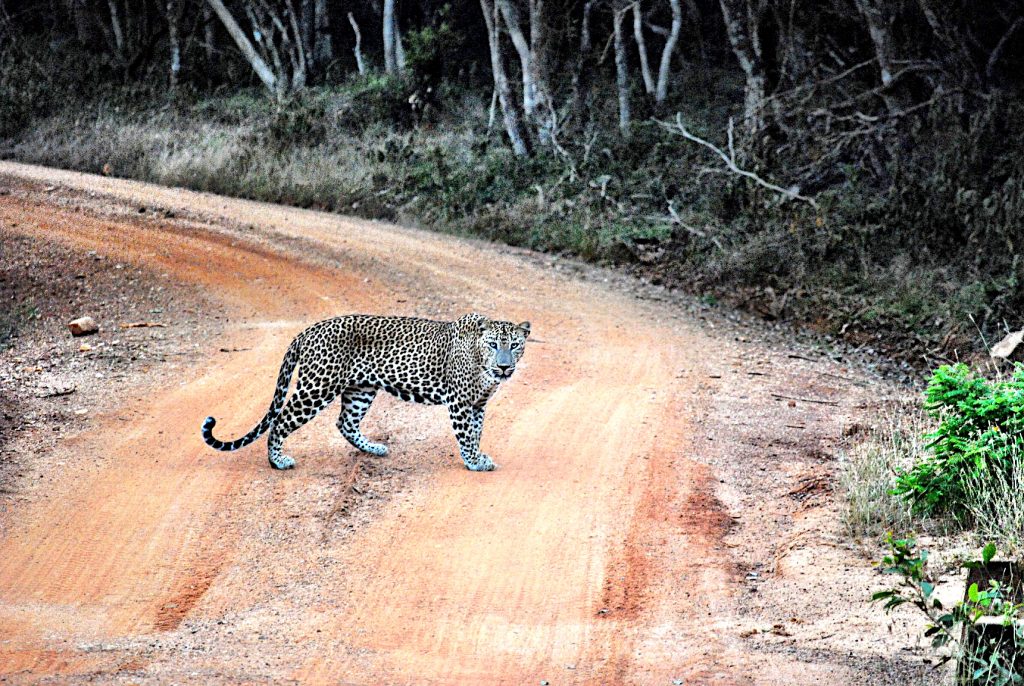 Sri Lanka is known as the leopard capital of the world, but there isn't as a large of a population in Wilpattu National Park as there is in Yala National Park. Yala has the highest density of leopards in the world. You're very likely to spot some there, but not as likely in Wilpattu.
We chose to safari in Wilpattu National Park anyway, because we liked that it is a lot quieter. There are way more safari companies that visit Yala National Park and you'll be passing a lot of other Jeeps throughout the day.
What We Didn't Spot
The only animals we didn't get to see were the elusive sloth bear and elephants. We did spot an imposter, though!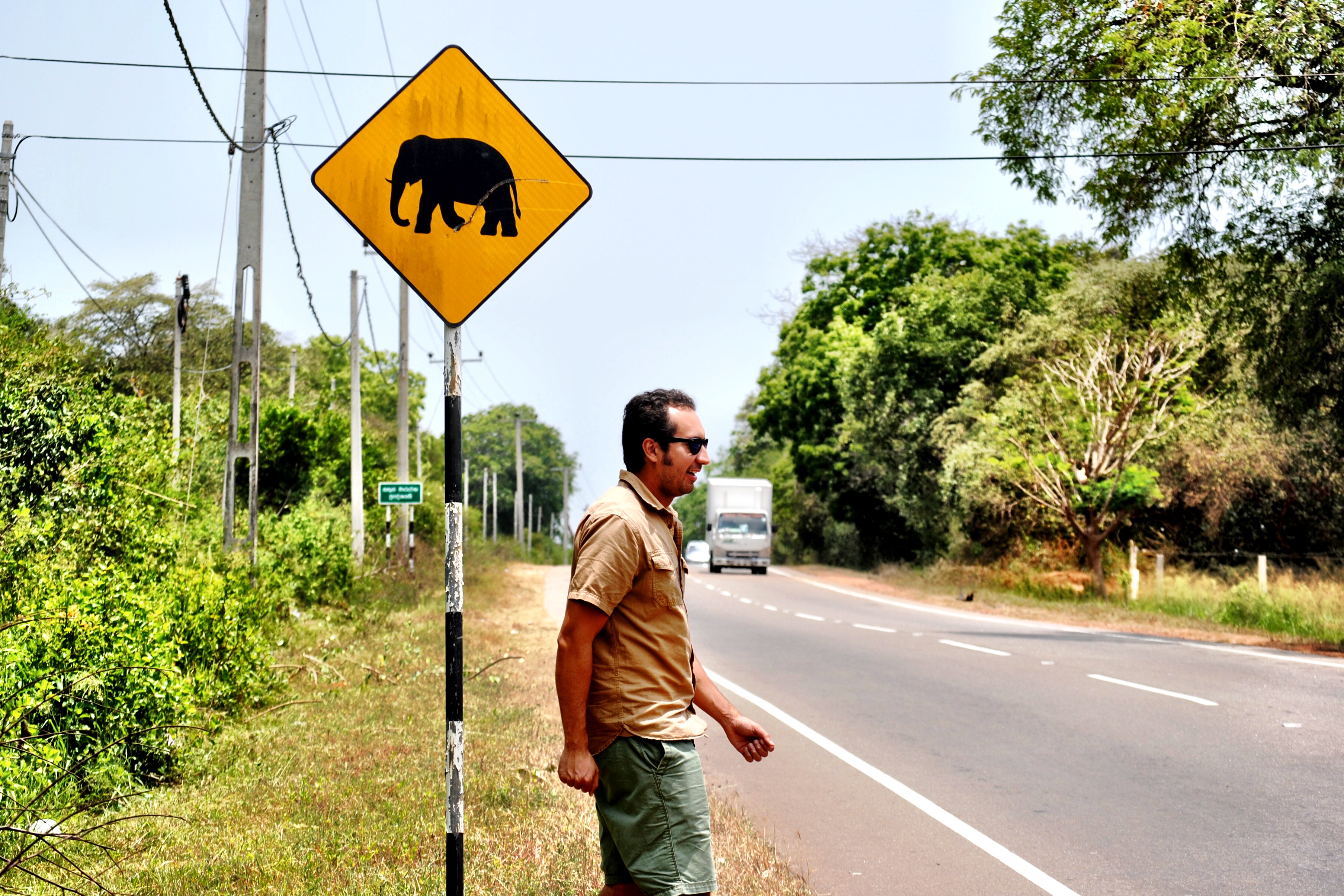 If you've ever dreamed of going on safari, you should definitely consider Sri Lanka's Wilpattu National Park!

Enjoy our blog post? Pin it to share with others!