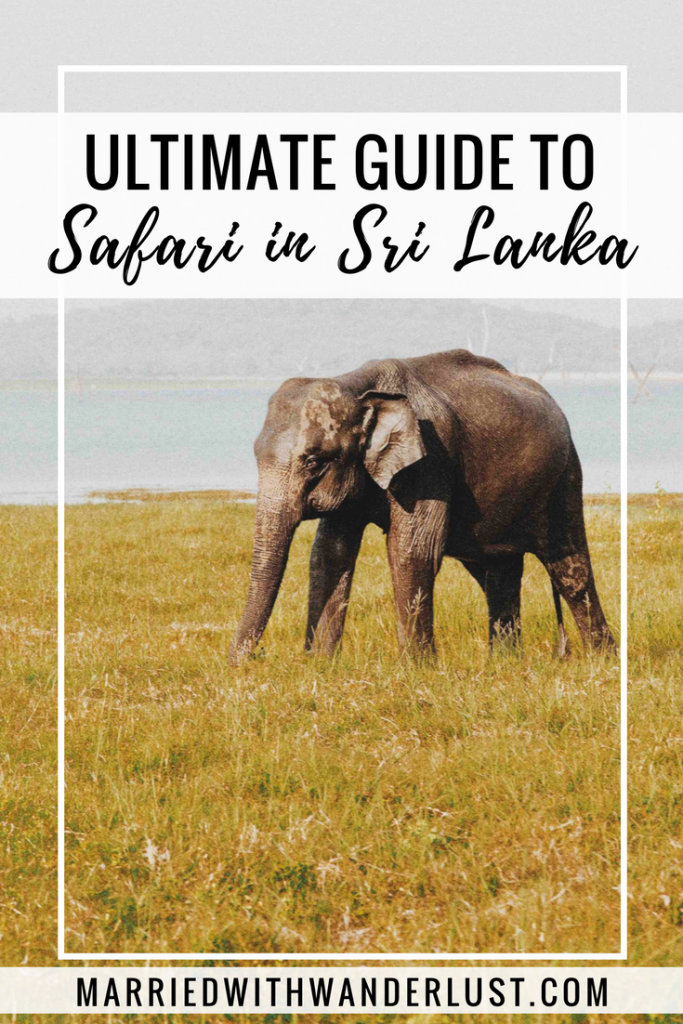 We've always dreamed of going on Safari. So when the opportunity for a Sri Lankan leopard safari presented itself for part of our honeymoon, we jumped at the opportunity and cannot say enough about the experience! We hope this guide to safari in Sri Lanka will help you plan your own adventure!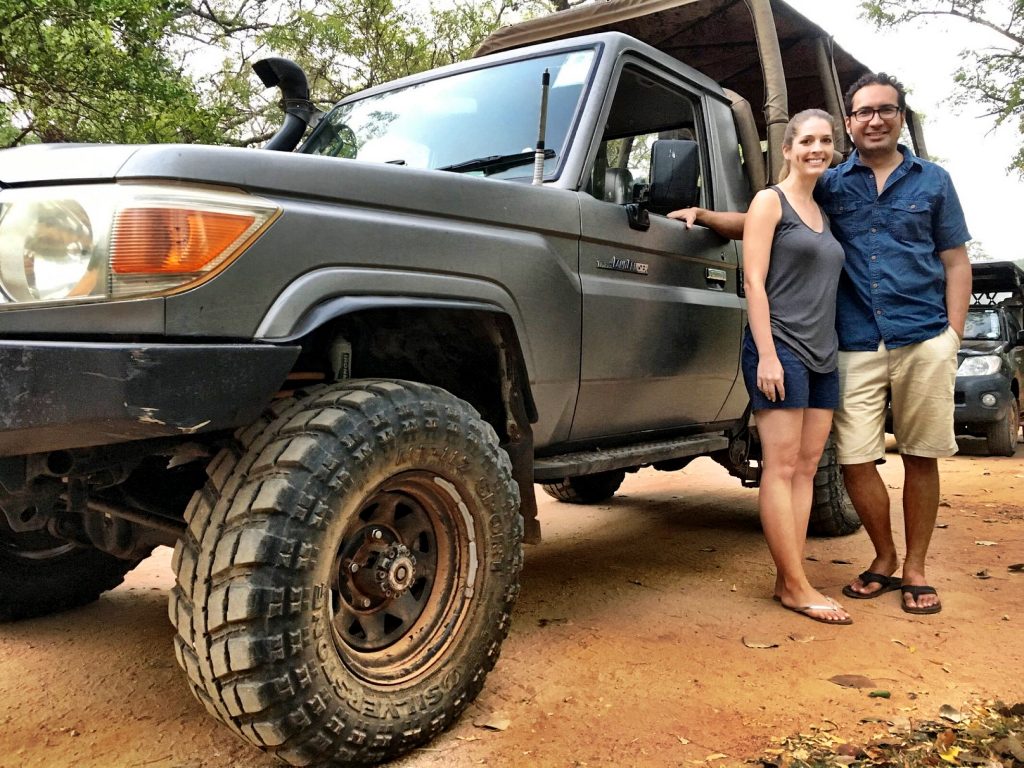 Guide to Safari in Sri Lanka
We visited Sri Lanka in April 2017, as the third and final leg of our amazing honeymoon. We had started with a whirlwind of sightseeing in London, followed by a relaxing few days in an overwater bungalow in the Maldives. But, the Sri Lanka leopard safari was by far my favorite part of the two week trip! (WC might argue for the overwater bungalow)
Our safari was with Noel Rodrigo's Leopard Safari in Wilpattu National Park.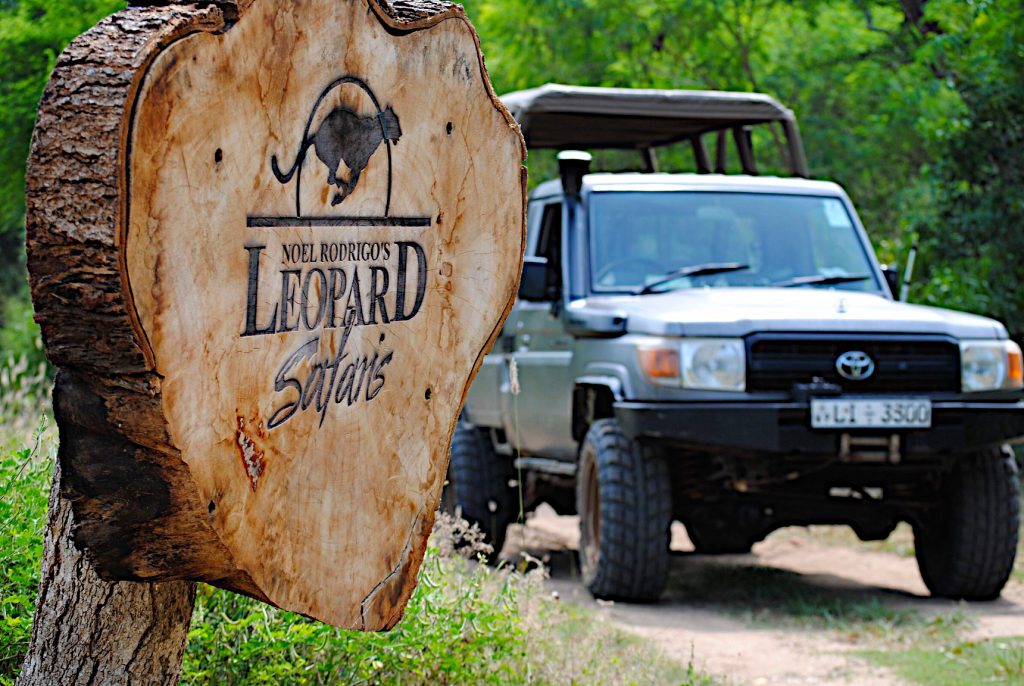 We literally haven't stopped talking about it since returning home! From the second you arrive at the camp, you are greeted with cold towels, fresh drinks and hospitality that doesn't stop during your entire stay.

Where You'll Stay
During the Leopard Safari, you stay in a large tent. It's not a five star hotel, but we did feel like it was a five star experience! Staying in a tent really makes you feel like you are on safari. At night, you can hear all the birds and insects outside your tent and it was the most peaceful noise.

The tent has a main "living" room with a zipper door to the "bedroom." We were really only inside our tent to change and sleep so it was plenty large enough for us.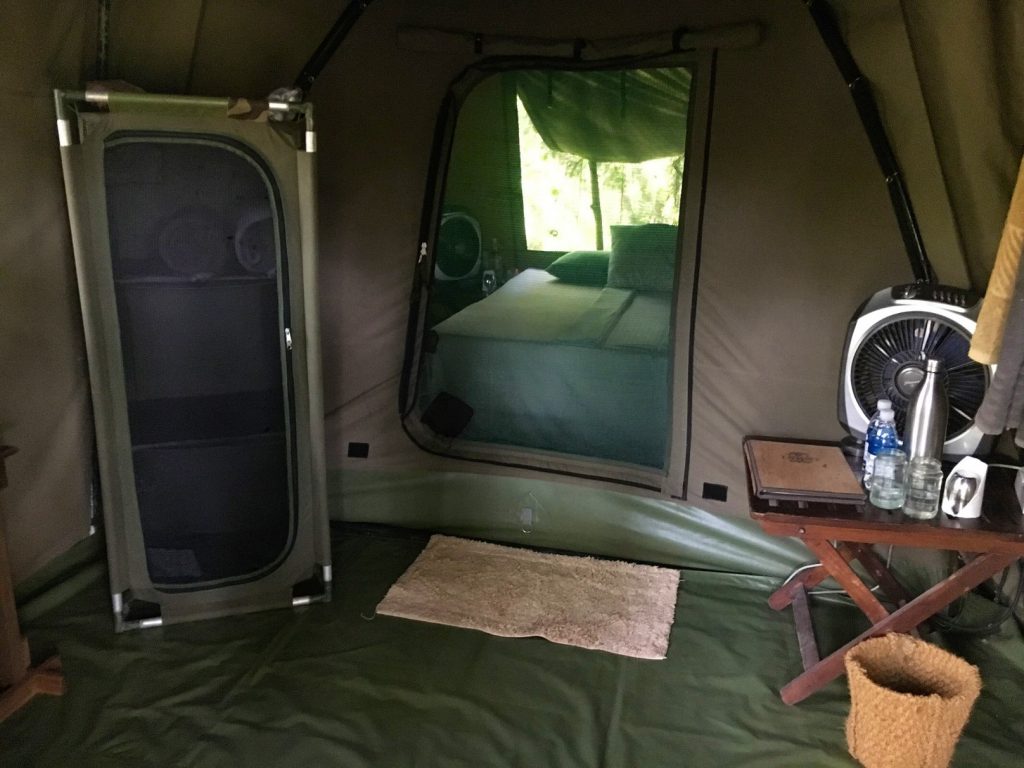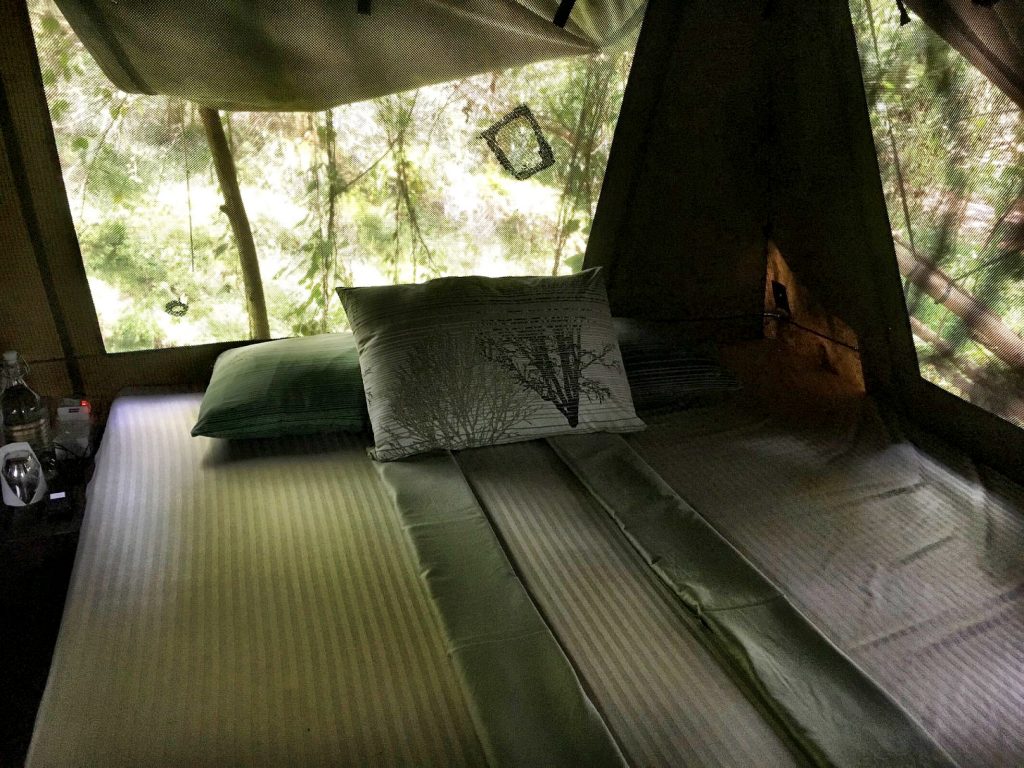 Your bathroom is in a separate tent outside, so be prepared to shower under the stars! The crew sets up your shower so that you still have hot water and you basically pull a lever to release water from a bucket above. It is a unique experience, but personally I didn't like going outside the tent in the middle of the night, so I always waited to use the restroom until the morning! You will have plenty of flashlights, though, if you do need to go outside while it's dark.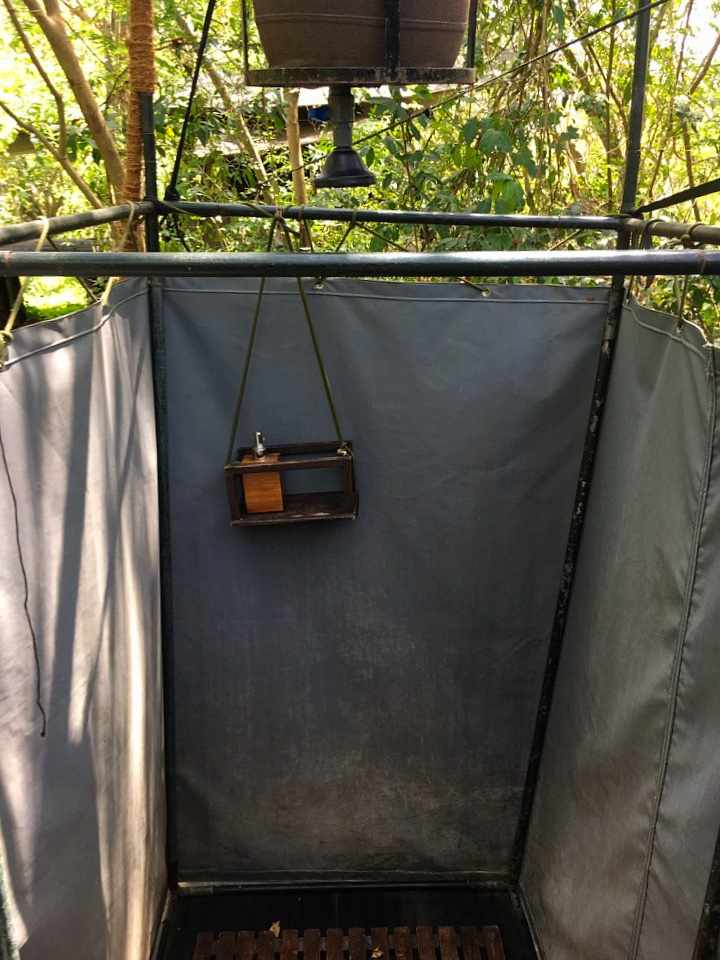 What You'll See
We were graced with Praneeth as our guide for the safari. He is incredibly knowledgeable about all the wildlife you come across in the Park. Praneeth and his team were able to spot so many things the average person would never even notice (like the leopard track pictured below)!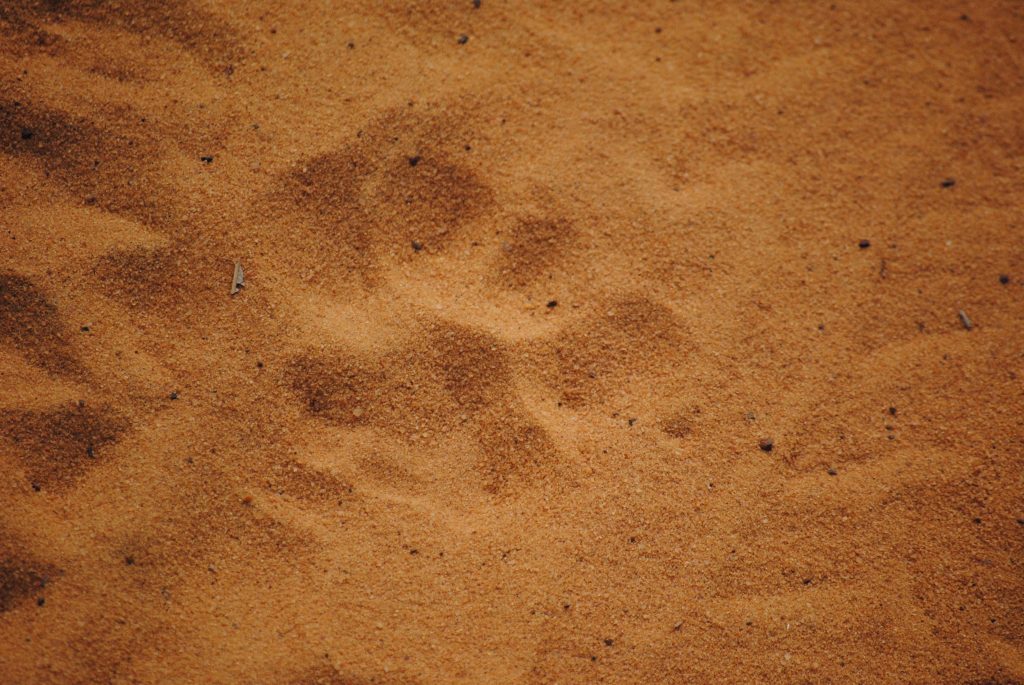 From the smallest birds hidden in the trees to leopard tracks in the sand, they worked hard to make sure we saw as much of Wilpattu's wildlife as possible.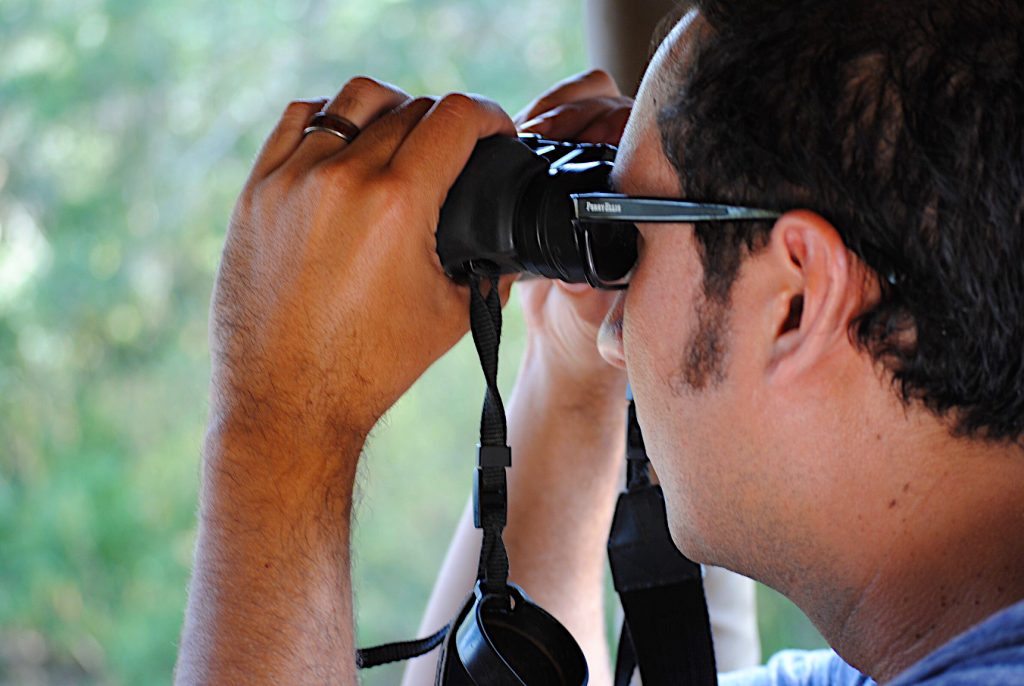 During our four game drives, we spotted dozens of animals including wild boar, water buffalo, monkeys, land monitors, mongoose, crocodiles, deer, a variety of birds, and more! Learn more about the wildlife in Wilpattu National Park by checking out this post!
TIP: Your guides should provide binoculars, but check with your tour company in advance. If they're not provided, we'd suggest bringing your own. Also, make sure to pack clothing in neutral colors so you'll blend in with nature.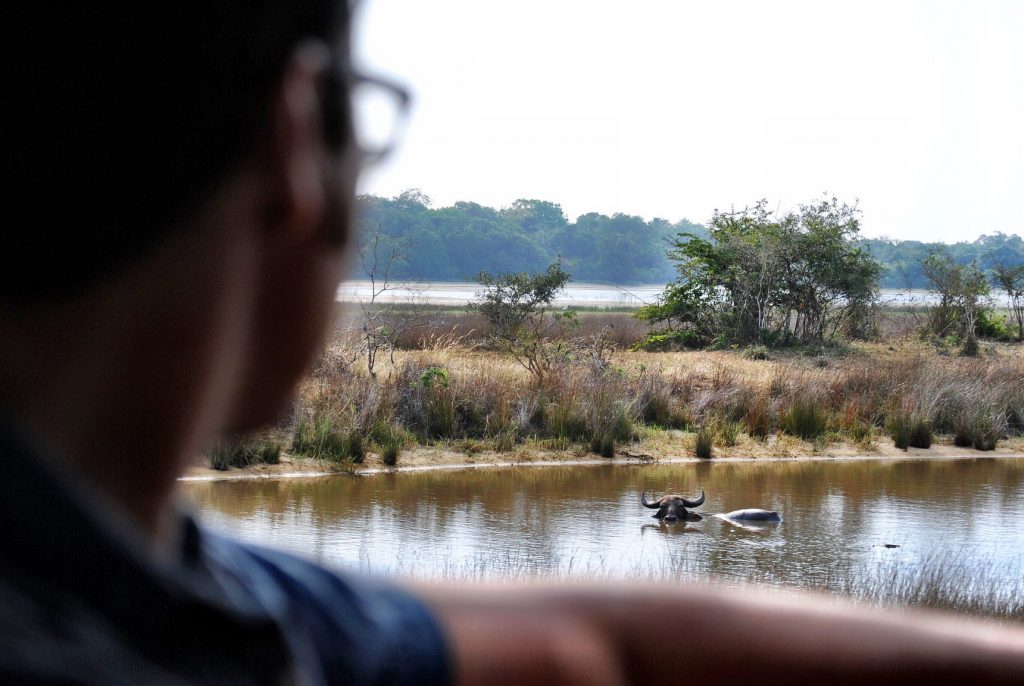 The icing on the cake was an amazing leopard sighting at the very end of our evening game drive on day 2!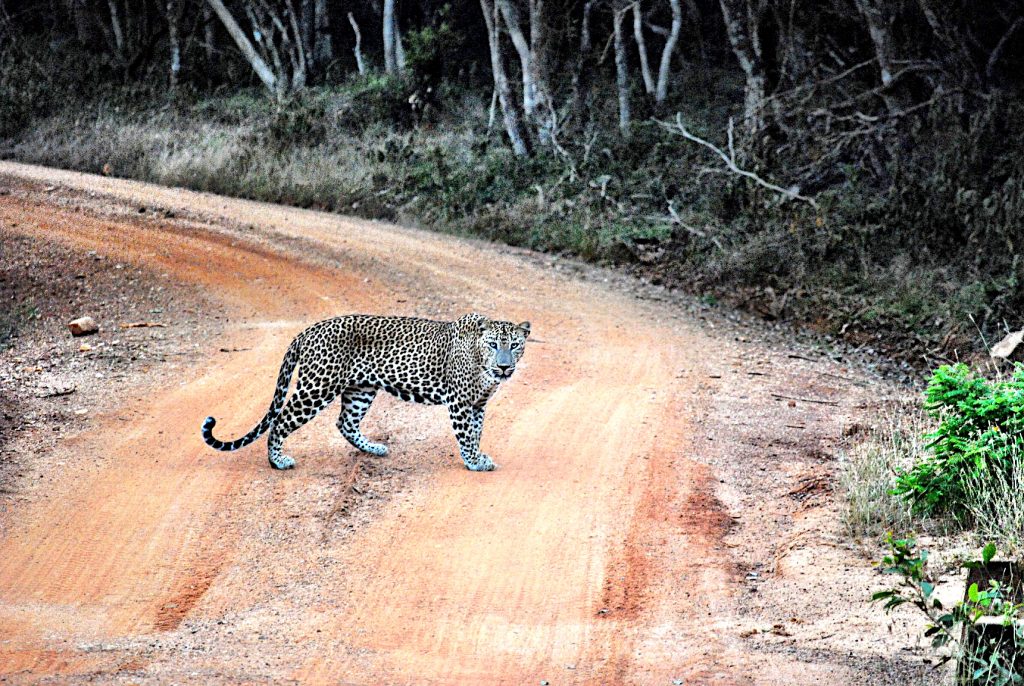 There are leopards throughout Wilpattu but sightings aren't nearly as common as in Yala National Park, the other popular spot in Sri Lanka for leopard safaris. The only animals we didn't get to see were elephants and the elusive Sri Lanka sloth bear.
The safari day starts VERY early, so be ready! Our wake-up call came at 4:45 am so that we could have a cup of tea or coffee at camp around 5:00 am and be on our way to the park shortly after that. When the park opened at 6:00 am, our jeep was first in line at the entrance!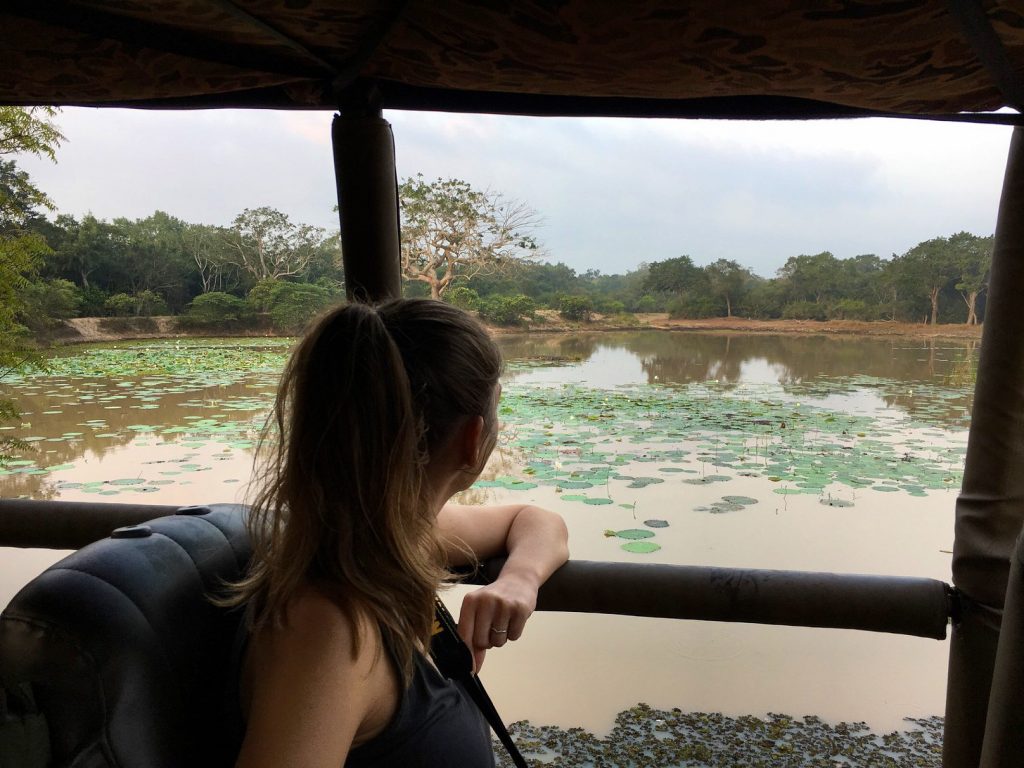 What You'll Eat
Besides the safari, the food is delicious and worth it's own review! Every meal at our camp was an authentic Sri Lankan dish and the chef was fantastic. We especially enjoyed the string hoppers, coconut roti, all of the curry dishes, and the fresh fruits and vegetables (all sourced locally).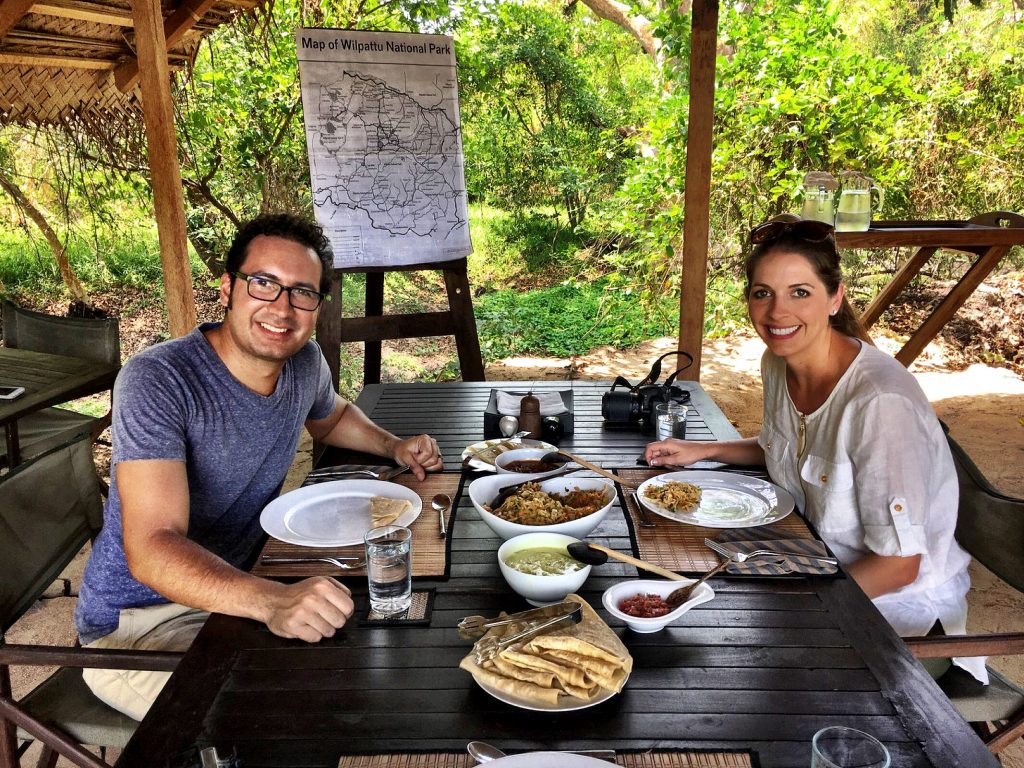 The dinners took place in a field under the stars, adding the perfect romantic touch to a day of adventure! The staff was even so thoughtful to give us a cake one night for our honeymoon!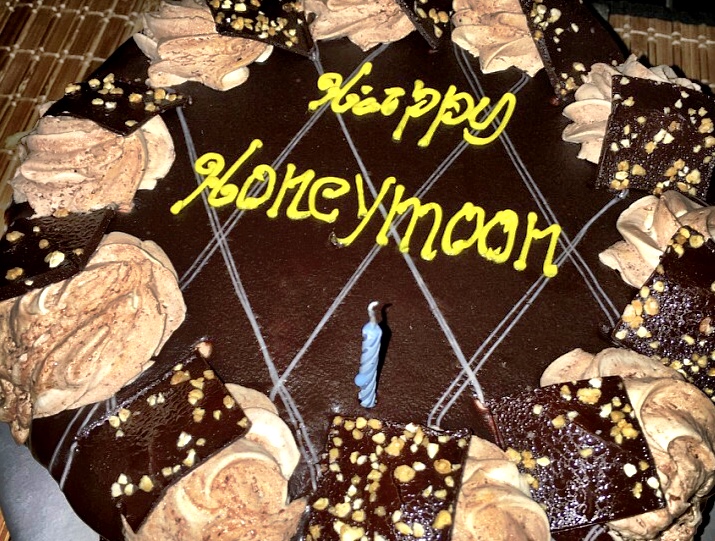 Itinerary
Your itinerary will be pretty packed, but there is some room for relaxation at the camp. Below is the itinerary for the 2 night safari that we chose (you can also do a 3 night trip.) This schedule ended up being just slightly different as our guides allowed us to stay in the park on safari for longer periods and we just ate in the Jeep for one of the meals!
ARRIVAL DAY
14.00 Lunch at the campsite and briefing/introduction from your host.
1430-1500 Relax at the campsite.
1500 Head off for your evening game drive.
1830 Shower and then enjoy drinks from the jungle bar before dinner.
1930 Wine and dine under the stars.
CAMP DAY
500 Early wake-up call and quick tea/coffee and small snack.
530 Head off for your morning game drive.
900 Homemade Sri Lankan breakfast at the campsite.
1400-1500 Lunch and rest until evening safari.
1500-1830 Evening game drive.
1830 Jungle bar and dinner time.
DEPARTURE DAY
500 Early wake up call and quick tea/coffee and small snack.
545 Head off for your morning game drive.
900 Sri Lankan breakfast at the campsite.
1000 Head back to the drop-off point for departure.
What You'll Pay
We've done a lot of research on safari trips and it is definitely not an inexpensive vacation. However, that's why we loved that Noel Rodrigo's offered 2 and 3-day packages and everything is all-inclusive. Meals, alcohol, safari, park fees, etc. are all covered. Once you arrive at camp, you won't need any money throughout your stay except for tipping at the end. The packages run about $900 per night per couple. Total we spent $1790 plus transfer from our hotel in Colombo, Sri Lanka.
While it's not the cheapest trip we've ever planned, it was certainly one of the most memorable and worth every dollar. If you're planning a honeymoon or special occasion trip, or just looking for adventure, you should definitely consider a safari in Sri Lanka.
Don't miss this amazing opportunity or be afraid of sleeping in a tent. It is incredible!!
TIP: Choose the time of year for your trip carefully. Rainfall varies depending on which National Park in Sri Lanka you decide to visit and the season. Noel Rodrigo's has a great chart on their website with a month-by-month expected rainfall and chance of animal sightings.
Pack Your Bags
We hope our guide to safari in Sri Lanka has inspired you to plan your own leopard safari! We would love to return to Sri Lanka sometime soon and have the opportunity to see more of the beautiful country. There is so much to do there and we only scratched the surface in Wilpattu National Park!

Enjoy our blog post? Pin it to share with others!