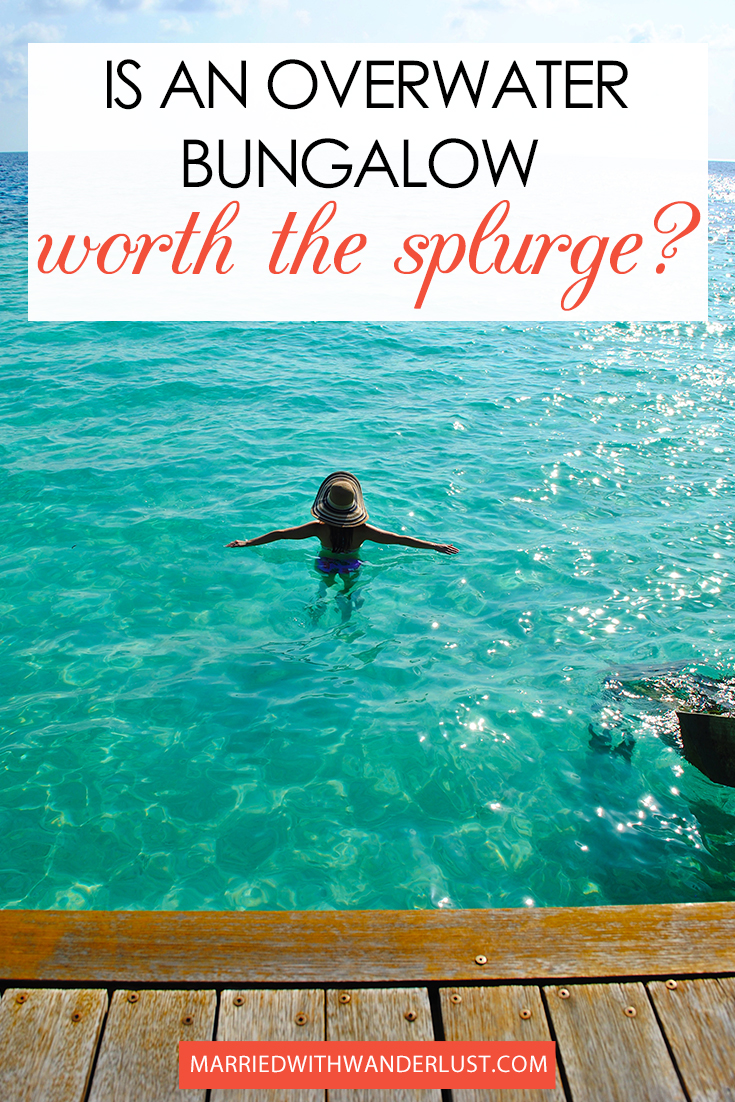 If you've ever stared at photos of overwater bungalows and dreamed of visiting one, you are not alone. We had always thought it would be impossible for us to stay in an overwater bungalow, but managed the splurge for our honeymoon last April.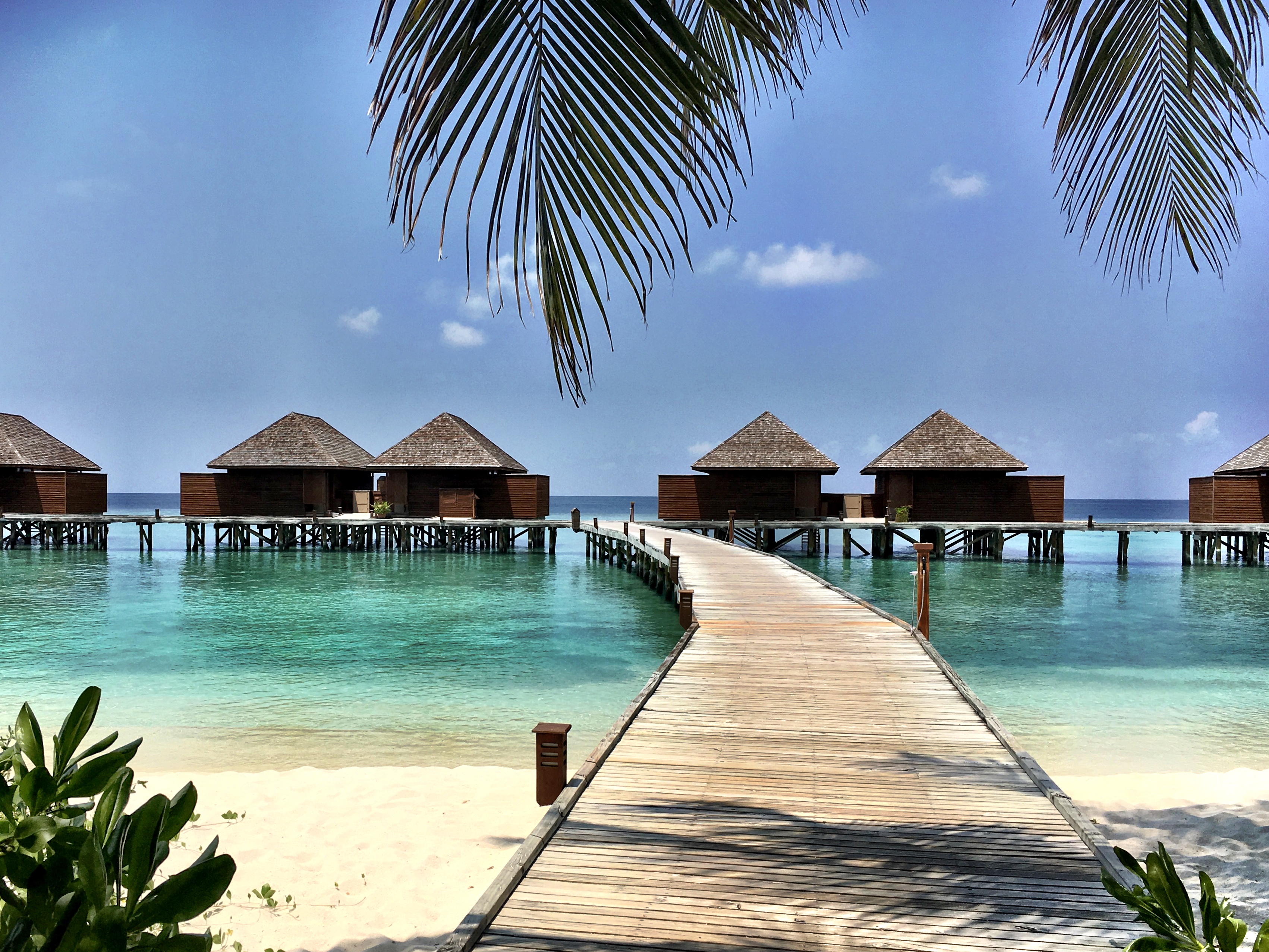 Is an overwater bungalow worth the splurge?
Yes! An overwater bungalow is the ultimate vacation if you are looking for relaxation and privacy, all with an amazing view. You don't even have to leave your "hotel room" for a tan! Snorkeling with sea turtles is just a few steps from your balcony. No need to walk to the resort bar- just choose a drink from your mini fridge. You will not have a care in the world while admiring the ocean view from your overwater bungalow deck.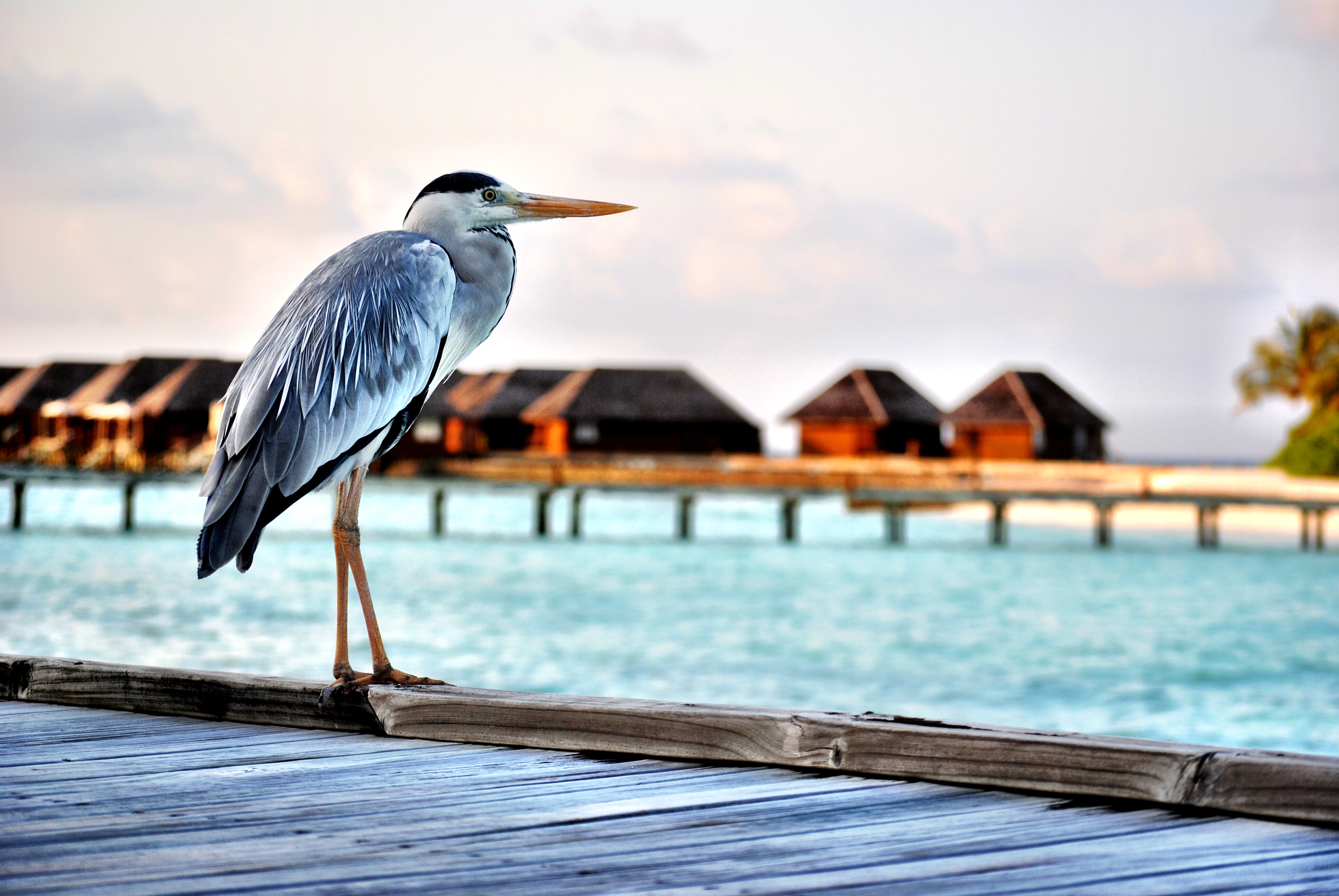 How much can you expect to spend?
Our overwater bungalow price tag (all inclusive)
$3,229 for 3 nights
At the end of April 2017, we stayed in an overwater bungalow with a Jacuzzi at Veligandu Island Resort in the Maldives. This resort is considered one of the more affordable resorts in the Maldives, but is still not "cheap" by any means.
The overwater Jacuzzi bungalows are also more expensive than the regular overwater bungalows, but we got our money's worth! We used the Jacuzzi multiple times each day, sometimes sitting in there late into the night drinking champagne! The Jacuzzi room doors also open up to the ocean so your view is unbeatable.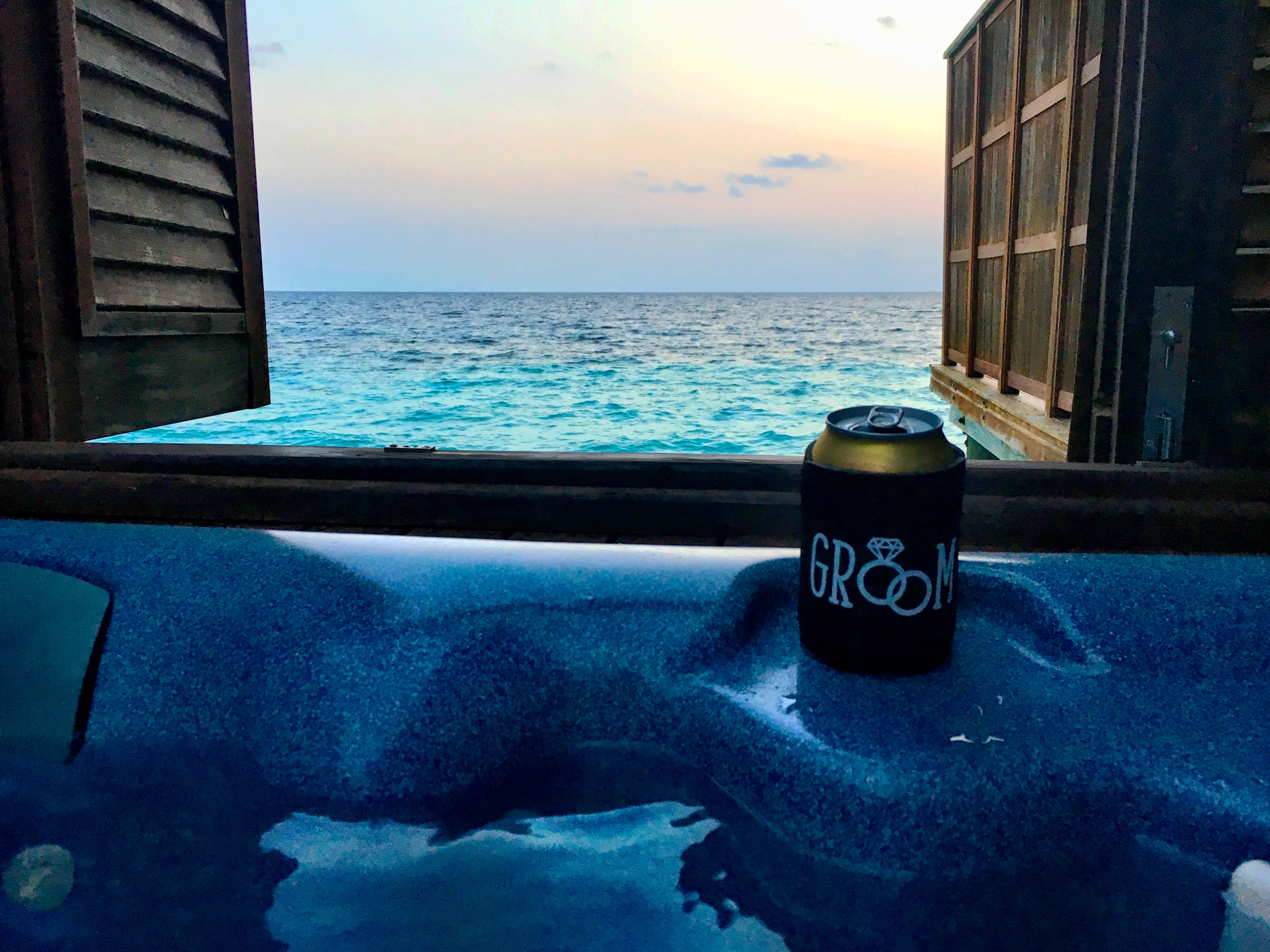 Cost Breakdown
At Veligandu Island, this will depend if you opt for all inclusive or just full board. Full board includes your buffet meals for breakfast, lunch and dinner. All-inclusive includes unlimited bottled water, soft drinks, beer, house wines, and spirits. You'll also get to drink some of the items in your room's mini bar which is really nice. We loved not having to leave our bungalow view for a refill!
End of April 2017, we paid:
$760 per night All Inclusive, Jacuzzi Water Villa (stayed 3 nights)

$571 total for seaplane roundtrip transfer to Veligandu Island

Total: $2,851

Total with taxes: $3,229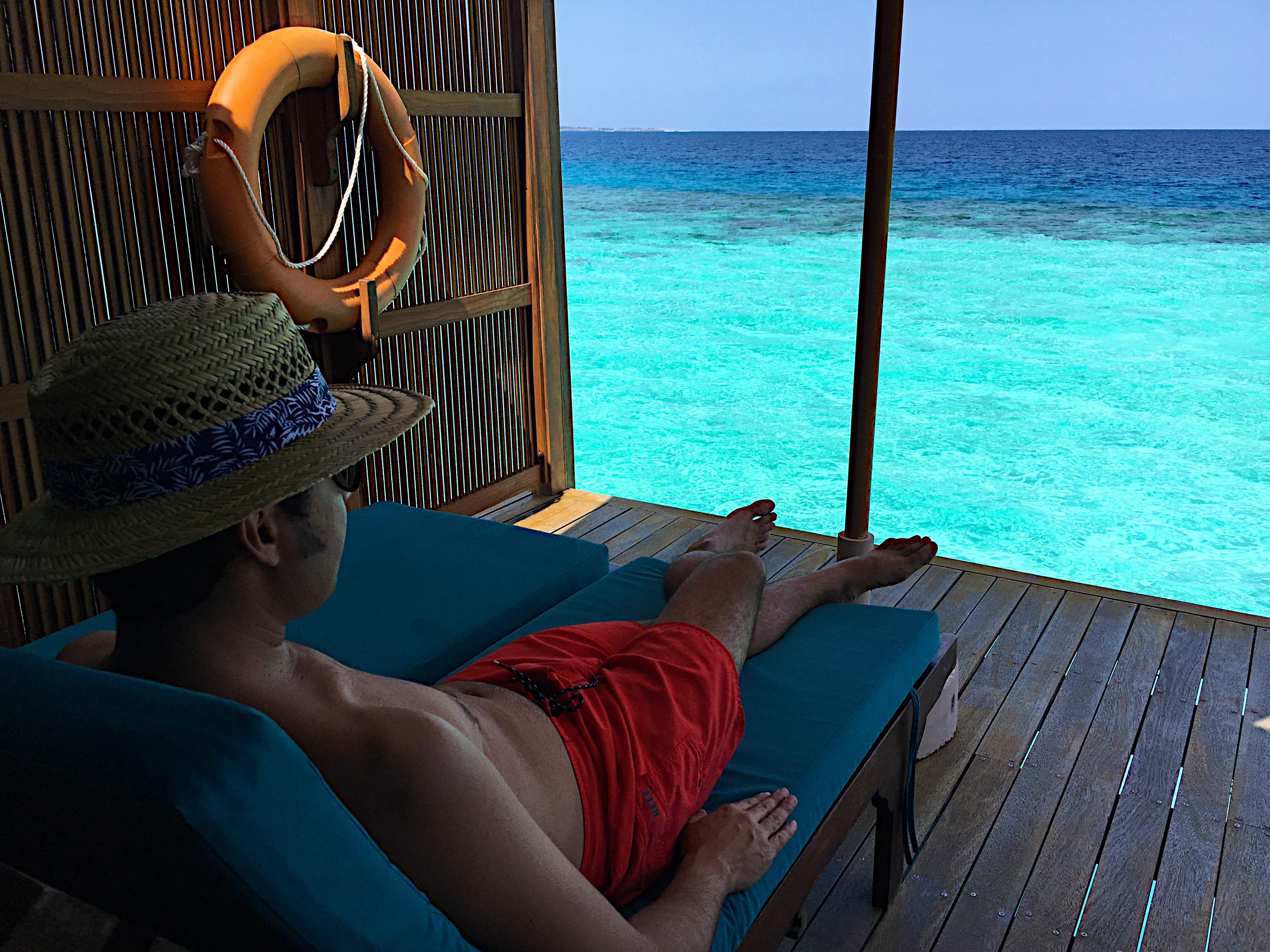 What else is included?
At Veligandu Island, the All Inclusive Package also includes some amenities and activities on the island.
One sunset cruise, regularly scheduled times (you'll book on arrival)
One Kuramathi or Rasdhoo Island excursion, half-day, regularly scheduled
One 1/2 hour group windsurf lesson (equipment included)
One 1/2 hour group snorkeling lesson (not including equipment)
Free use of kayaks and windsurfers
Free use of fitness center, beach volleyball and badminiton courts, table tennis, billiards, darts
Since we only stayed three nights, we actually didn't make enough use out of these extras. We only did the sunset boat cruise!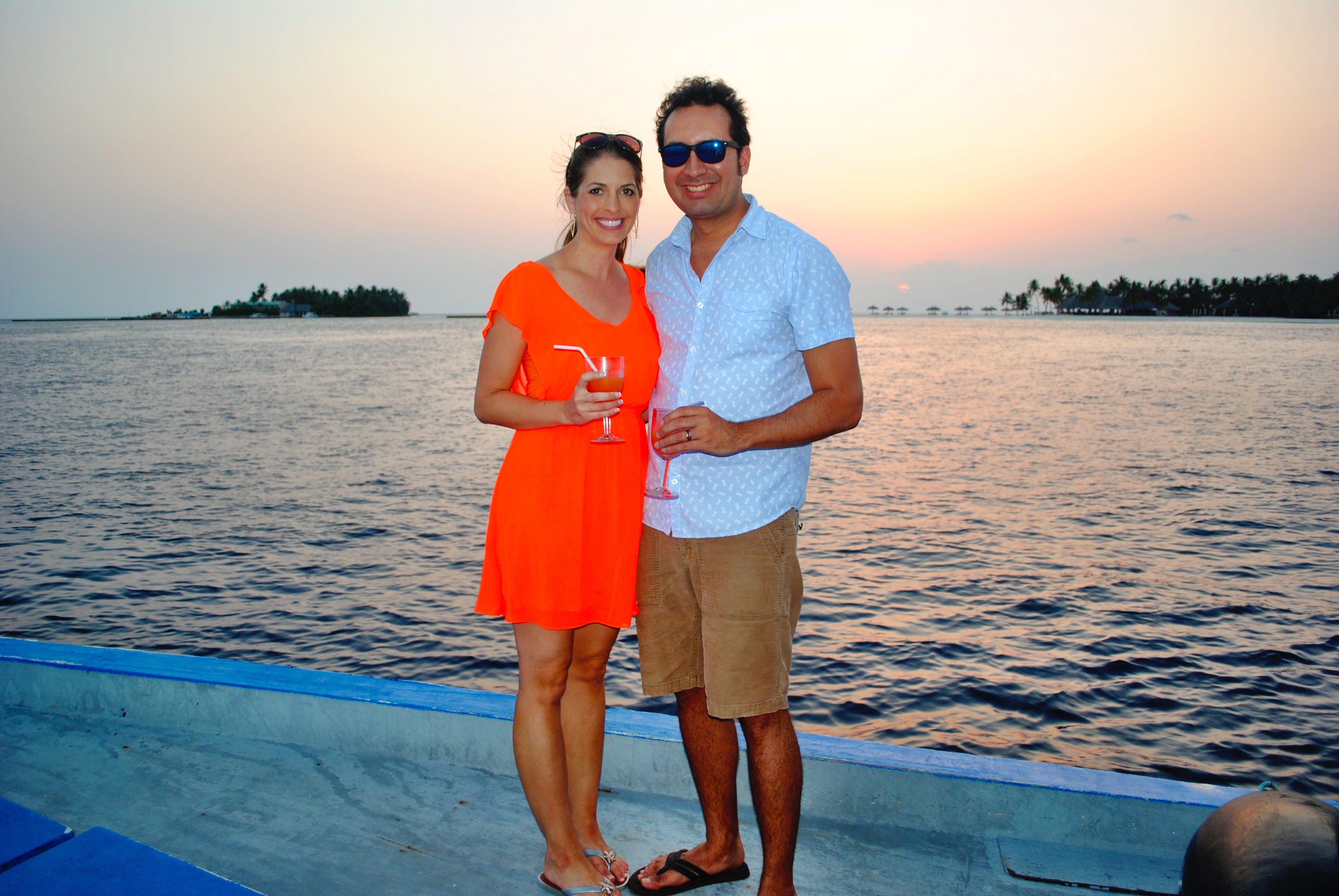 How did we afford it?
Staying in an overwater bungalow is certainly more expensive than our typical vacation; however, we felt it was a once-in-a-lifetime opportunity and a perfect splurge for our honeymoon. All-inclusive is great because you don't have to worry about a thing while you're there. It truly is just a relaxing vacation. But at $760 per night, we knew we wouldn't be able to spend an entire week there. That being said, the seaplane transfer to the island isn't cheap, so you want to make sure that you stay long enough to get your money's worth from that.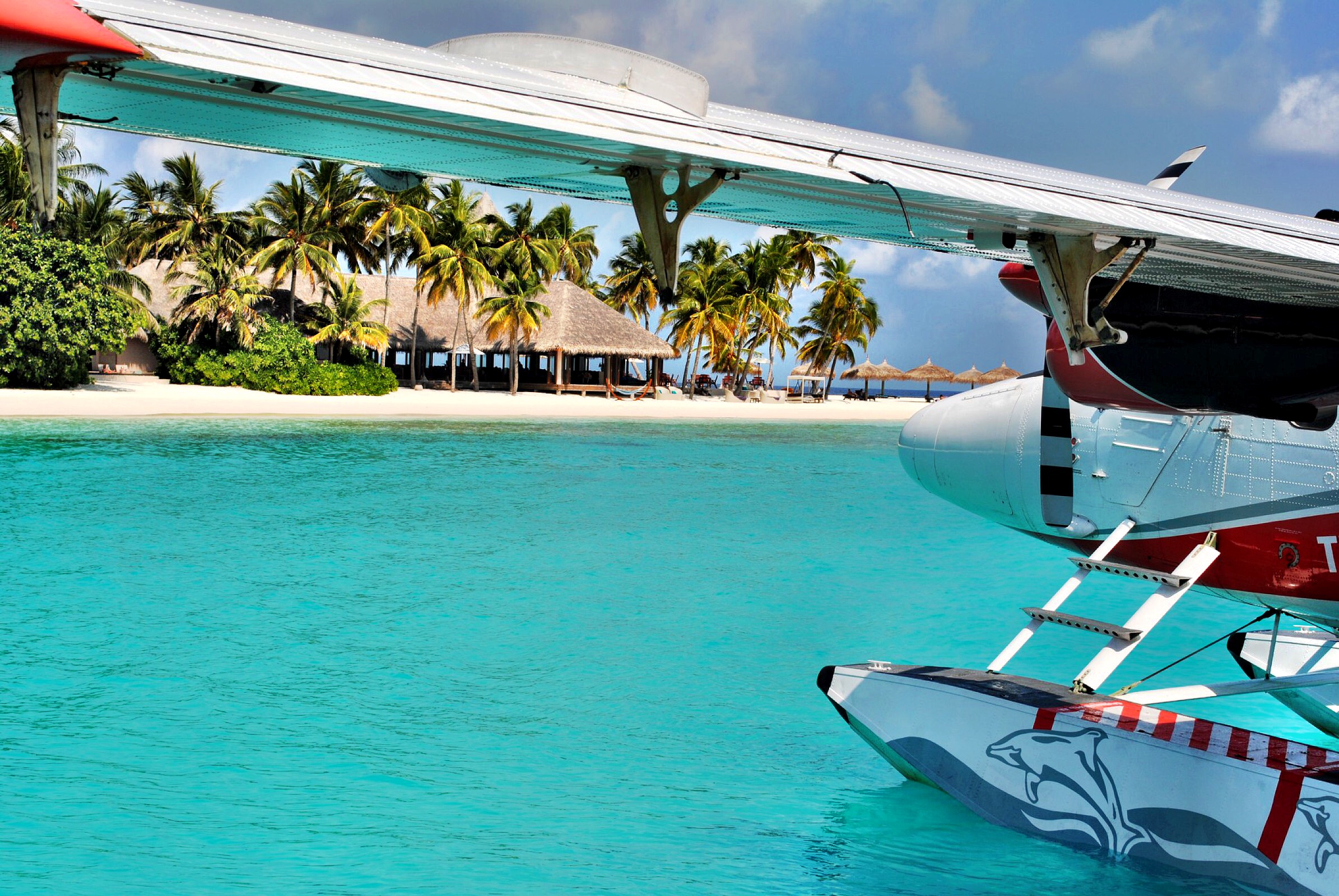 We decided 3 days was the perfect amount of time, but wanted to make it worth it to travel to that part of the world. Fortunately, we had two weeks off and so we made our honeymoon a 3-part extravaganza. We started in London, which helped us choose the Maldives in the first place. (It was only an 13-hour flight with connection from there, compared to over a day of flying from the U.S.) Had we just done an overwater bungalow for our honeymoon, we would have needed to choose a closer destination. Since we could only afford 3 nights in the Maldives, we decided to look on a map and choose one more destination to add on to the trip. We decided on Sri Lanka, because it is only a one-hour flight from the Malé airport!
TIP: We'd suggest finding an overwater bungalow destination where you might be able to tie two trips into one. This way you'll still get the experience, but maybe not the sticker shock of an entire week in the bungalow!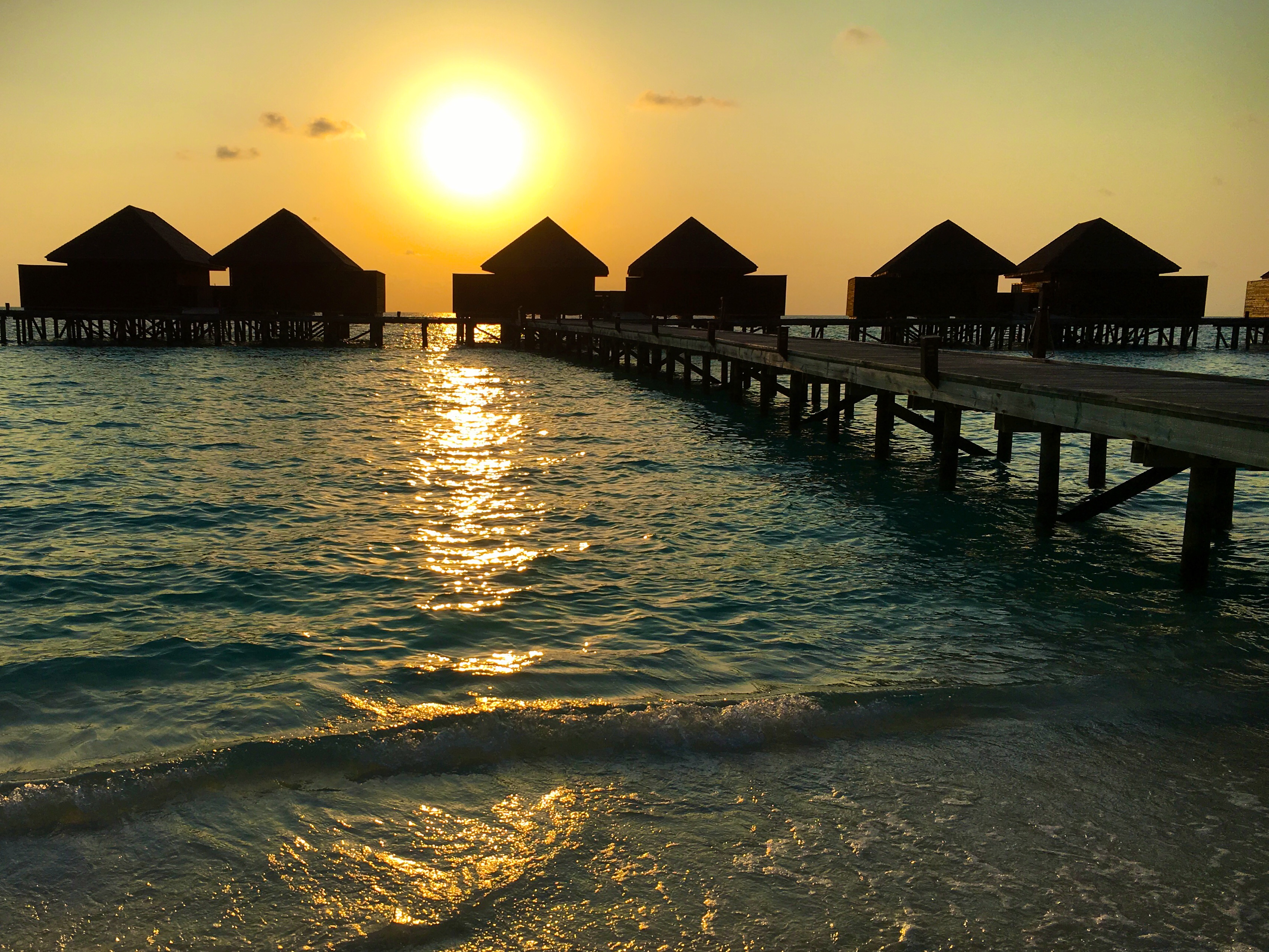 The second major thing that helped us afford the overwater bungalow was Zola. Since we are not "things" people, we decided against having a regular wedding registry. Besides, we had lived together several years and already had pretty much everything we needed! Instead, we only made a honeymoon registry. Our guests could contribute to our honeymoon airfare, all inclusive package, hotel stays, and activities. Once your guests contribute, you can opt to transfer the money to your account, or you can wait until a later date and transfer it all at once. This worked great for us, as we transferred the funds whenever payments were due for our accommodations. For example, our Sri Lanka safari required a deposit and subsequent payments prior to our travel date.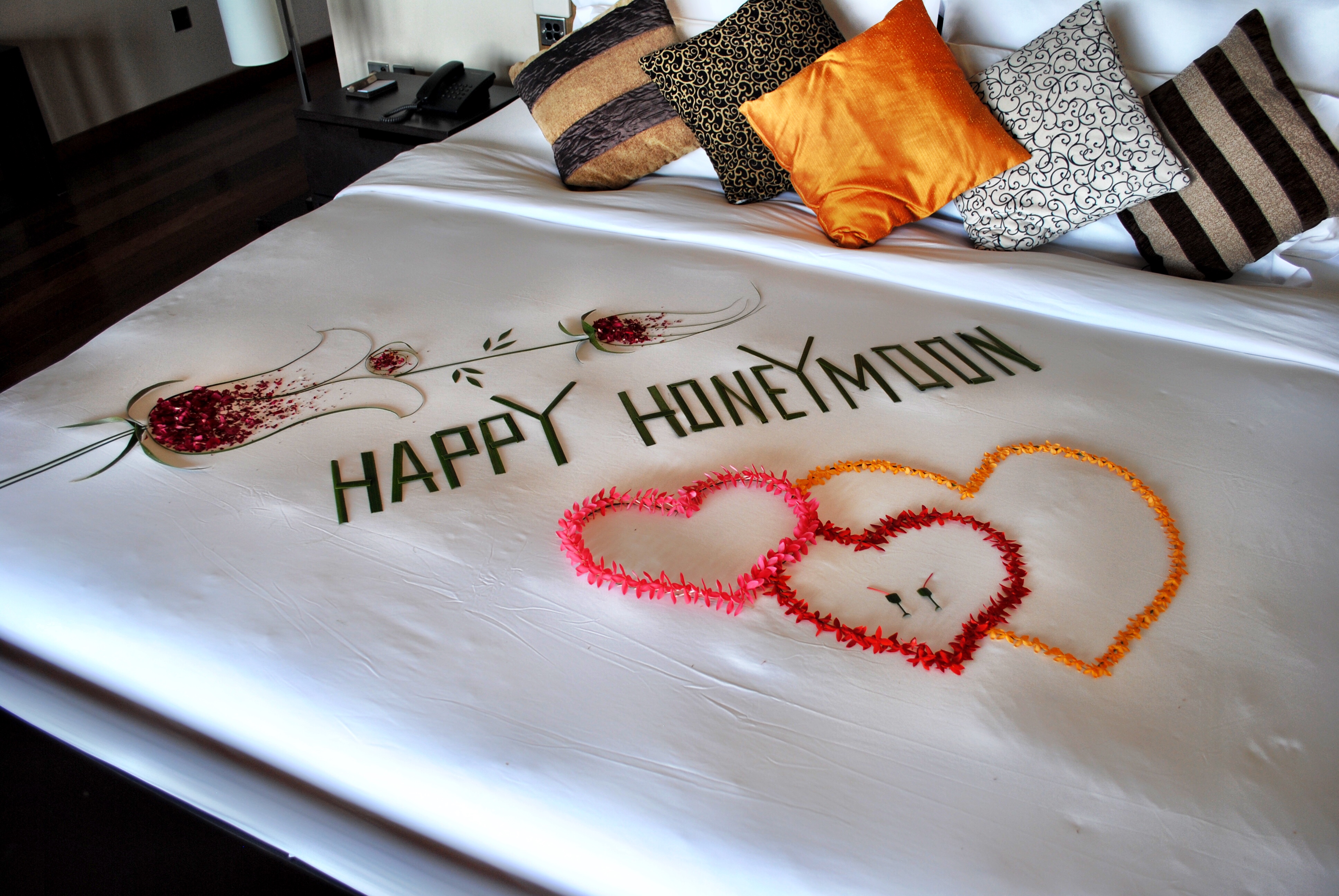 Would we do it again anytime soon?
If we found a good deal, for sure! I can't picture us splurging to do it again right away. But I think it would be a great trip a big anniversary or if we stumble upon an amazing price. Maybe next time we'll try out Bora Bora or Tahiti!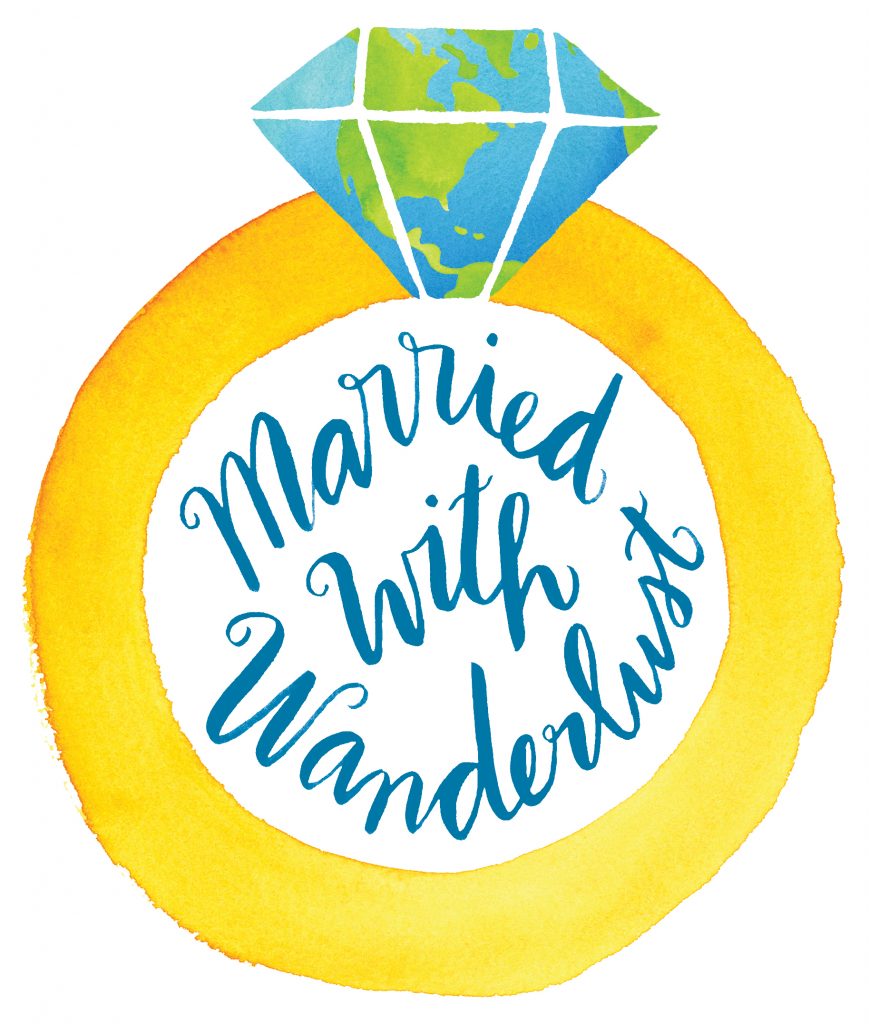 Enjoy our blog post? Pin it to share with others!