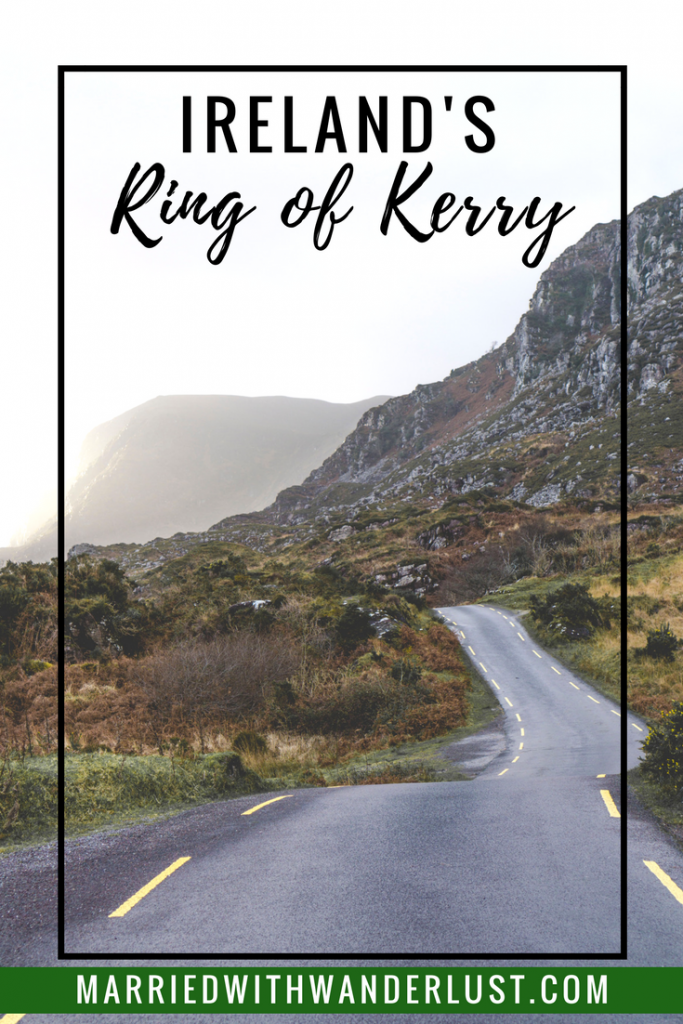 This one-day Ring of Kerry itinerary is based off our unique experience traveling Ireland with three of our friends. We did a lot of research beforehand and had our plan ready to go, but we also discovered some other exciting spots along the way! If you can spend more than a day on the ROK, we'd highly recommend it. But if your schedule is tight, this Ring of Kerry itinerary will allow you to see the best the Ring has to offer in just one day!
TIP: We would definitely suggest getting GPS with your rental car- many of these stops will be searchable in the navigation. Traveling the narrow roads and driving on the left side will be much easier if you also don't need to rely on a map!

RESOURCE: This Ring of Kerry website is also super helpful and you can find other attractions that you might like to add to your itinerary. We had more we would have liked to see, but only had time for what is below!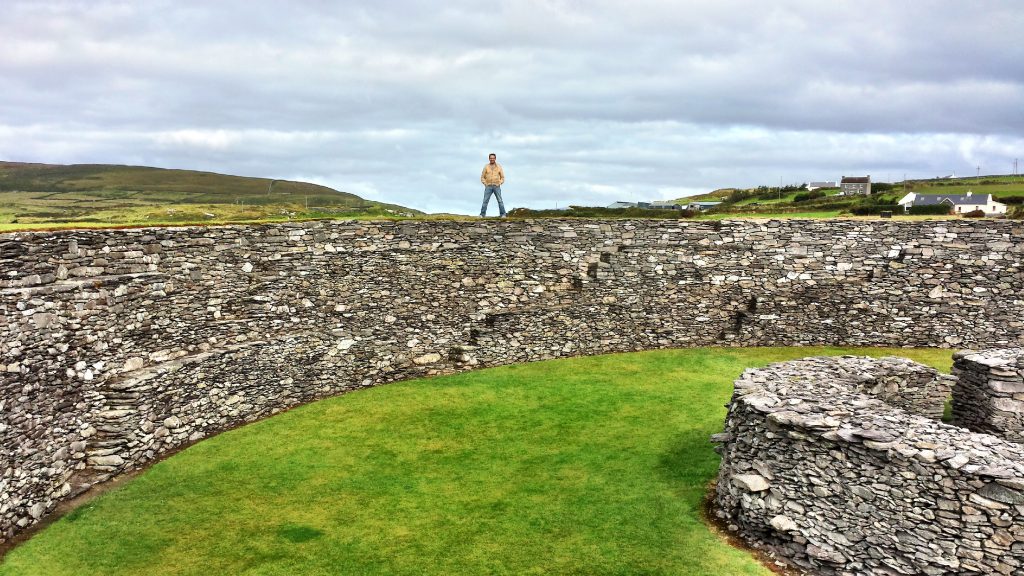 One-Day Ring of Kerry Itinerary
Where to start:
We stayed the night before the drive in Killarney at the Randles Court Hotel and really enjoyed it there. The hotel also has a continental breakfast, so you can fill up before your long day on the Ring of Kerry. We departed the hotel around 8:00am heading counter-clockwise around the ROK.
TIP: You will read differing opinions on whether to go counter-clockwise (same direction as the tour buses) or clockwise so that you're not on the same track as the buses. Personally, we didn't want to be driving against the tour buses, so we decided to go counter-clockwise but hit the road a little earlier than the buses. Also, we chose some off-the-beaten path destinations the tour buses can't get to. I don't know if it was our planning or just luck, but we never ended up at a point of interest at the same time as a tour bus.
We'd recommend a full day in Killarney either the day before or the day after the ROK, and that way you'll have plenty of time to see Killarney National Park, Torc Waterfall, and downtown Killarney without cramming them into your ROK drive. Killarney was personally my favorite town in Ireland and we would love to go back!
First Stop: Cahergall Stone Fort
Cahergall Stone Fort is one of the most impressive of the stone forts on the ROK. Stone forts are believed to have served as protection for farmsteads. Visitors can walk up the stone stairways inside Cahergall Stone Fort to access the top of the structure. It was reconstructed and is in very good shape.

Second stop: Ballycarbery Castle
This wasn't on my original itinerary, but it was definitely the best "find" of our entire Ireland trip. Ballycarbery is the most charming of all the castles we saw in Ireland, and since it is a little off-the-beaten path, there are hardly any tourists there! This castle has even made a CNN list of amazing abandoned castles around the world!
TIP: I've read that there is a gate that is now shut at times cutting off access to the public, but when we visited it was not off limits. We were able to walk through the castle and see the beautiful ruins up close and personal.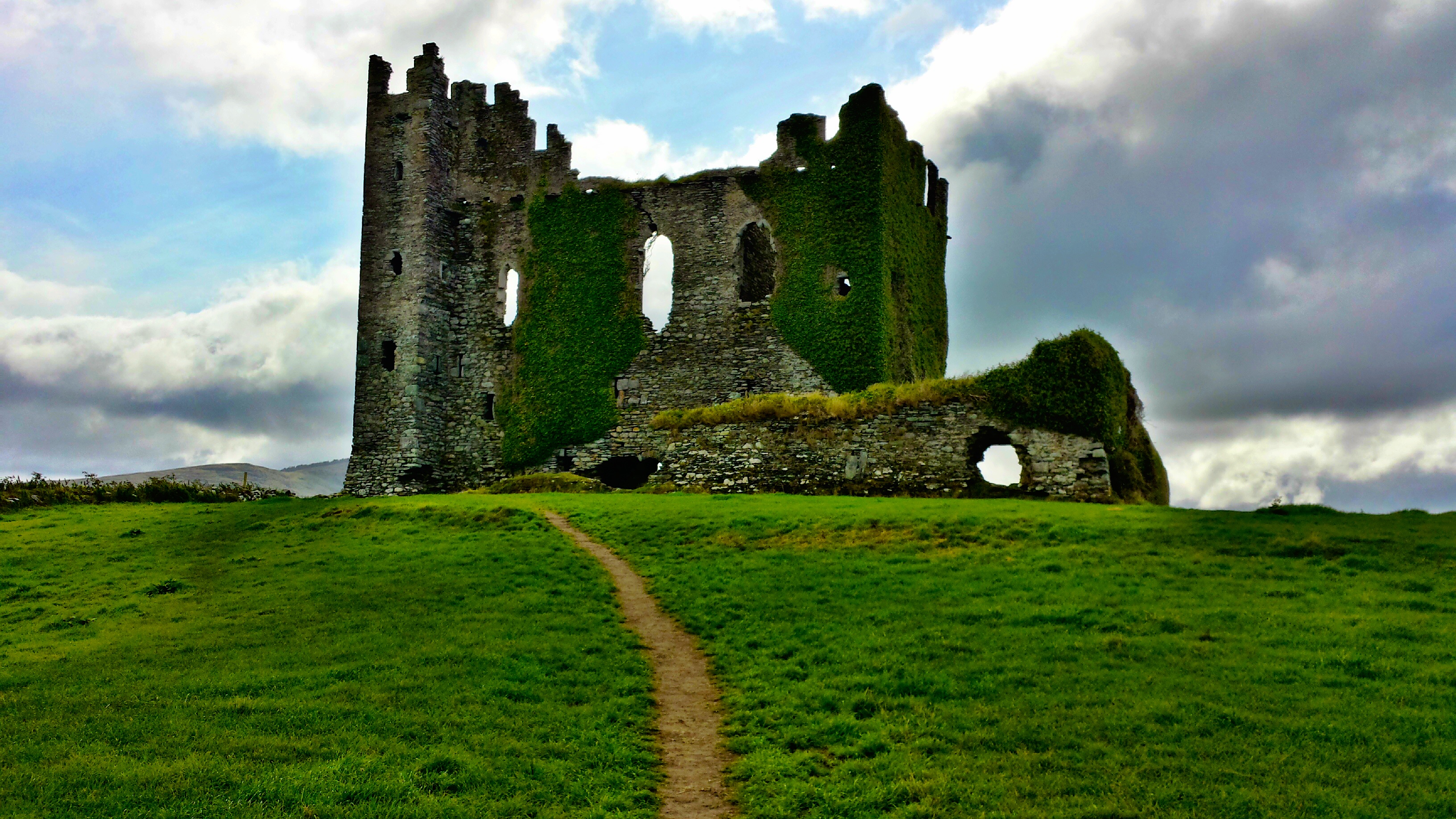 Third Stop: Ballinskelligs Beach & Ballinskelligs Castle
McCarthy Mor Tower, also known as Ballingskelligs Castle is located along Ballinskelligs Beach. You can park in the parking lot near the beach and walk to the castle. If you are there during high tide, we've read that you may have to wade through some water to get over to the tower castle.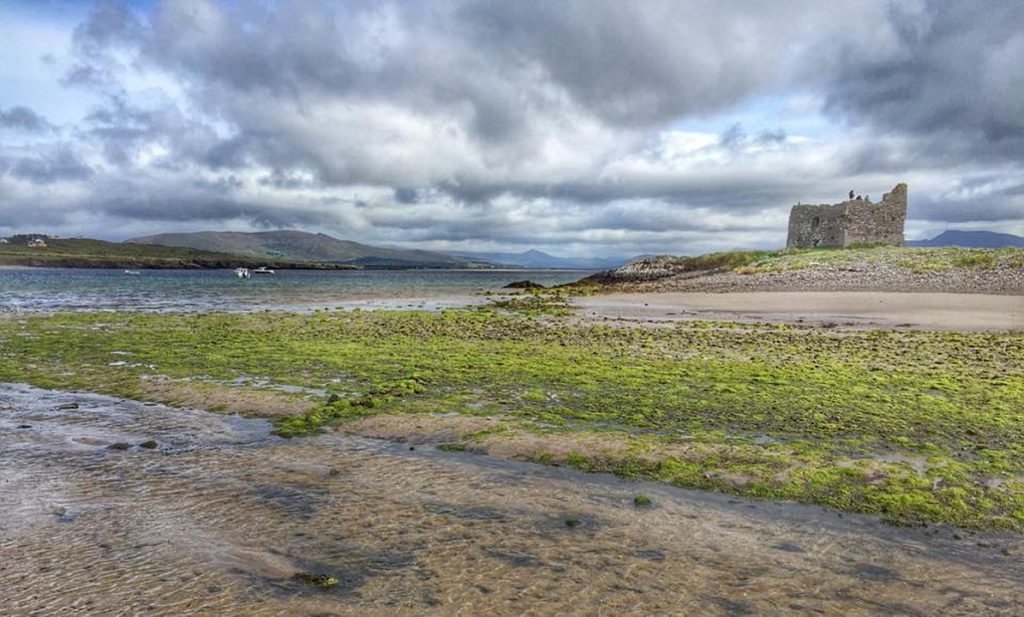 Fourth Stop: Ballinskelligs Abbey
No need to get back in the car yet. You can walk from Ballinskelligs Beach and Castle to the Abbey, also called Ballinskelligs Augustinian Priory. According to the Ballinskelligs Tourism site, the Priory was founded for monks who came to the mainland from Skellig Michael in the 12th Century after attacks by Vikings.
TIP: If you have the time, we heard great things about the Skellig Islands. You can book a boat tour out to Skellig Michael and climb the more than 600 steps to the top. Once there, you'll be standing in the spot where the final scene was filmed for Star Wars: The Force Awakens.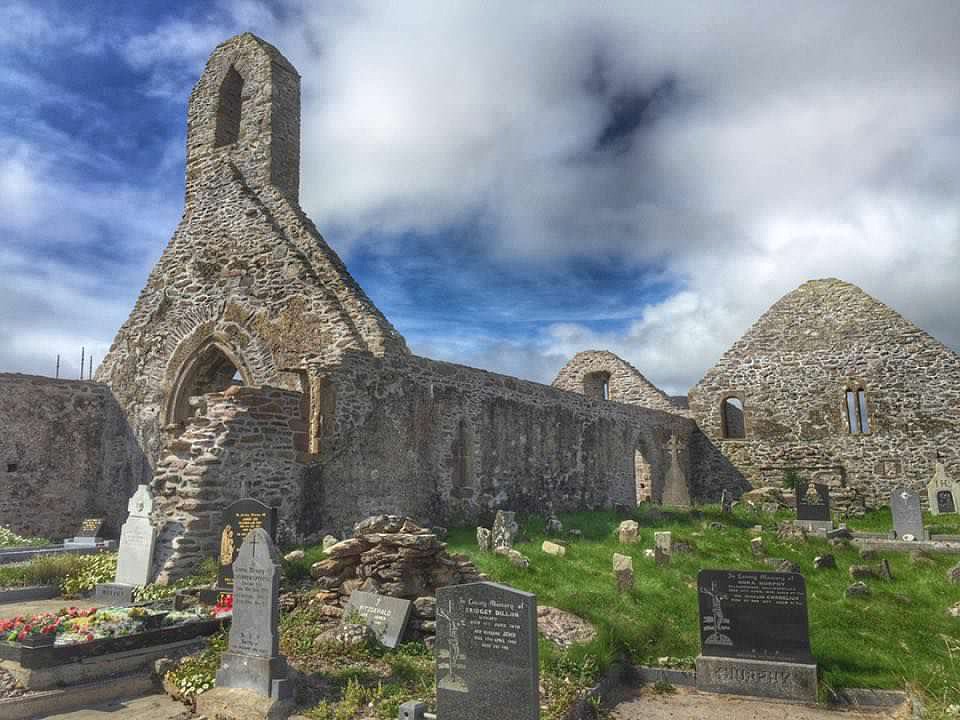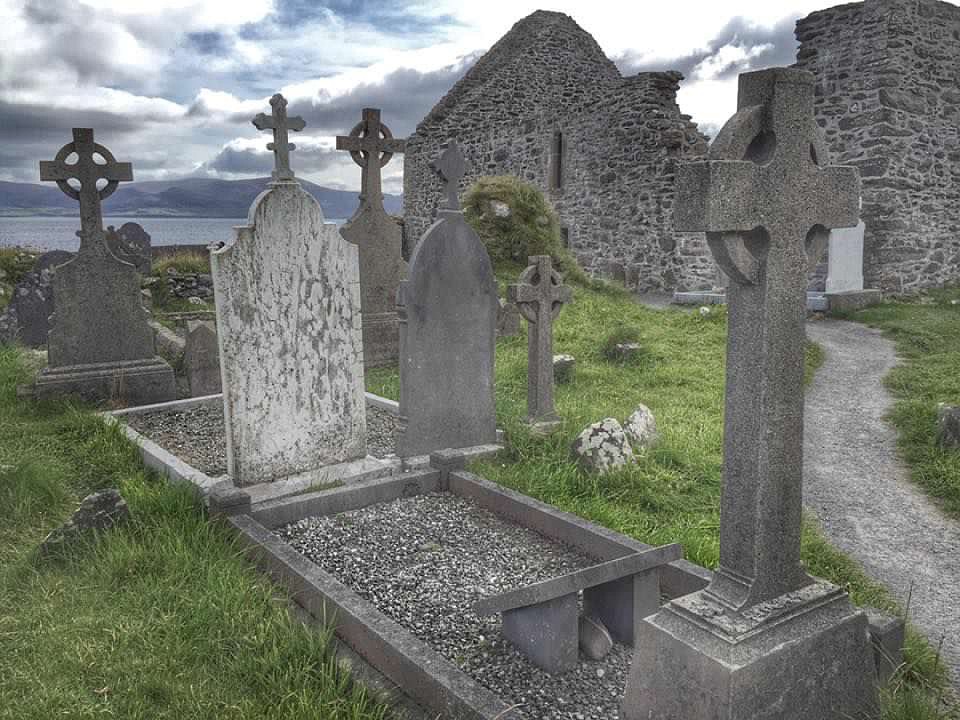 Fifth Stop: Loher Stone Fort
According to the plaque at Loher, this stone fort served as a defended farmstead which would originally have contained houses and farm buildings. It is a little more difficult to get to, as you will have to wind down some narrow roads to get there. The good news with this is you won't be competing with any tour buses! There is no way they could get to this spot.
TIP: We packed a picnic of sandwiches and ate while sitting on top of the fort. What a magical way to enjoy lunch! Plus, you'll probably be hungry by this time in the drive! Just make sure not to leave any trash behind – this place is too beautiful for litter!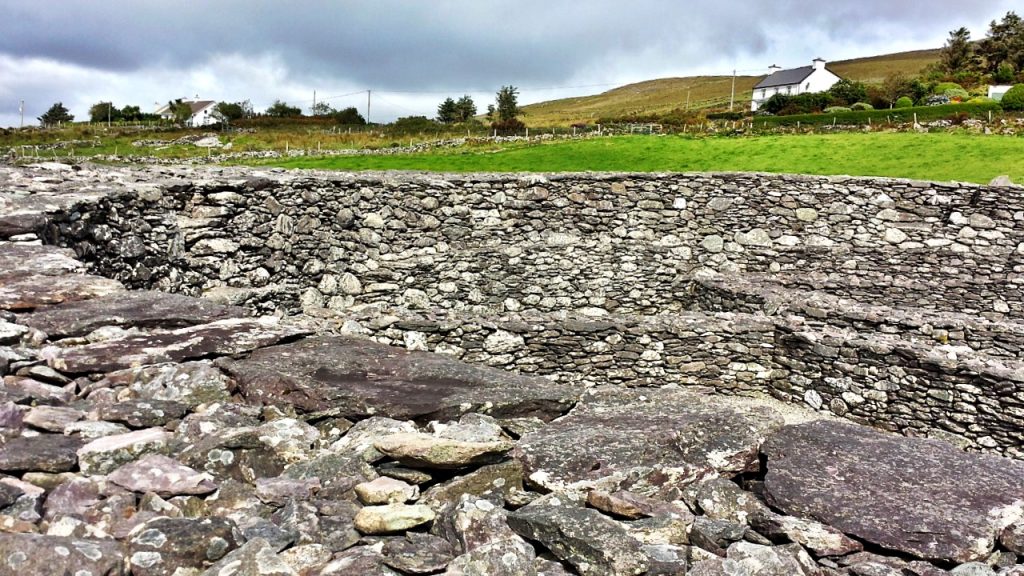 Sixth Stop: Staigue Fort
One of the largest stone forts in Ireland, Staigue Fort was probably the home of a wealthy landowner or chieftain who wanted protection, according to the plaque at the site. Like the other stone forts, you're able to walk around, inside, and on top of the ruin.

Be on the lookout for nearby sheep!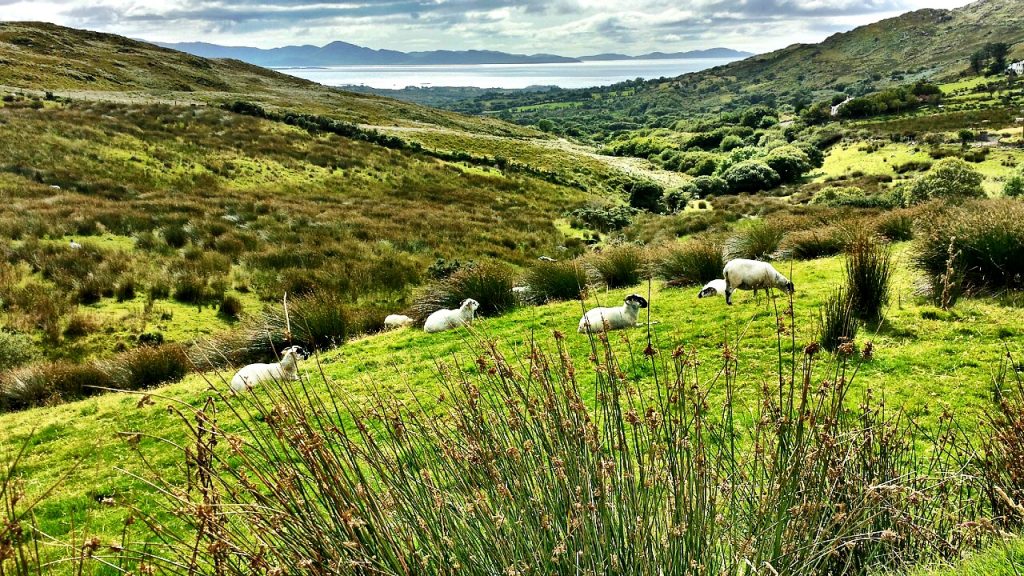 Seventh Stop: Sneem
Sneem was another stop not originally on our itinerary. We pulled over just to take a quick look and ended up stopping for a bite to eat. We didn't find too much to do in this area, but we were also pretty tired by this point!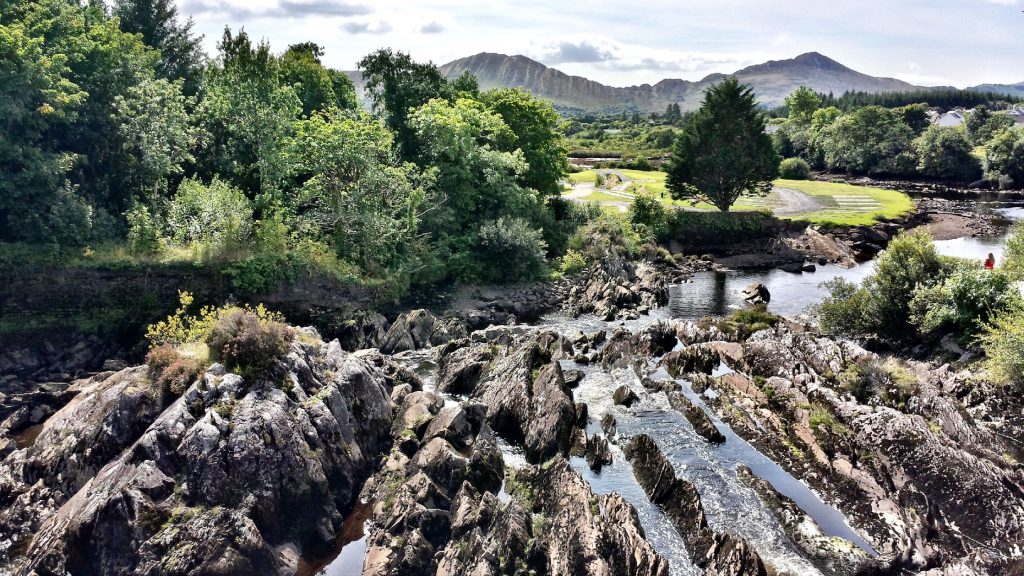 Back in Killarney:
Our Ring of Kerry itinerary wraps up back in Killarney. It will likely be evening, so we'd suggest heading into downtown for dinner and some drinks. You'll need plenty of energy to spend the next day exploring the beautiful city of Killarney!

Enjoy our blog post? Pin it to share with others!