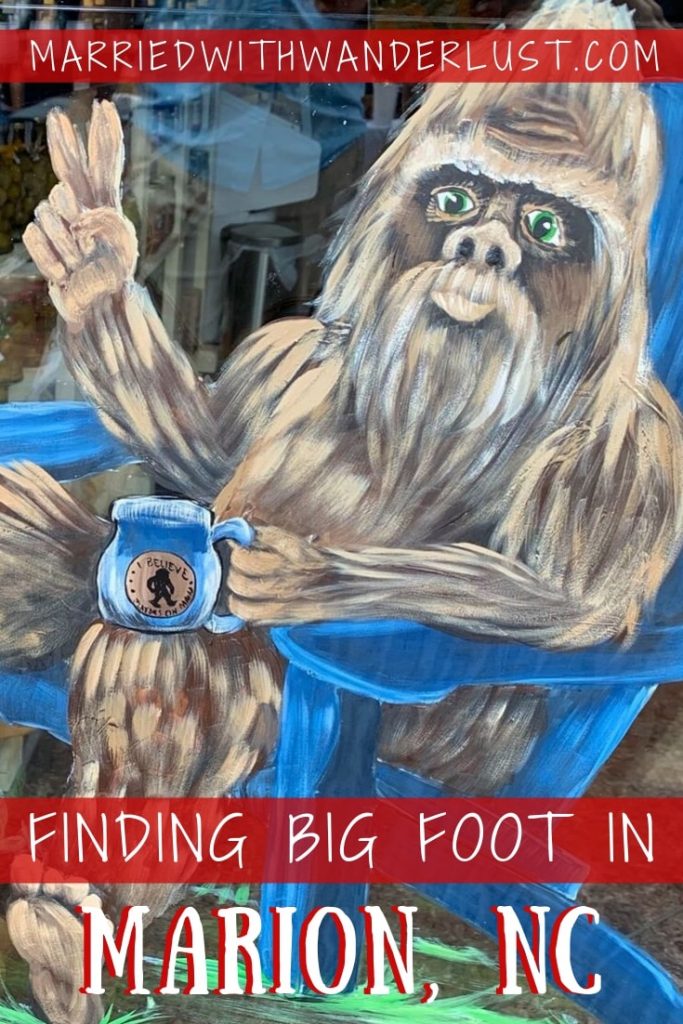 Did you know there's an annual Bigfoot Festival in Western North Carolina? We sure didn't! We found out about it at the suggestion of a kind lady we met in the town of Black Mountain (where we stayed for the weekend). There wasn't a chance we'd pass up this quirky event and we're so glad we checked it out.
Plus, we enjoyed Marion so much we added it our list of small towns to visit near Asheville!
What to See & Do at the WNC Bigfoot Festival:
Wander the Booths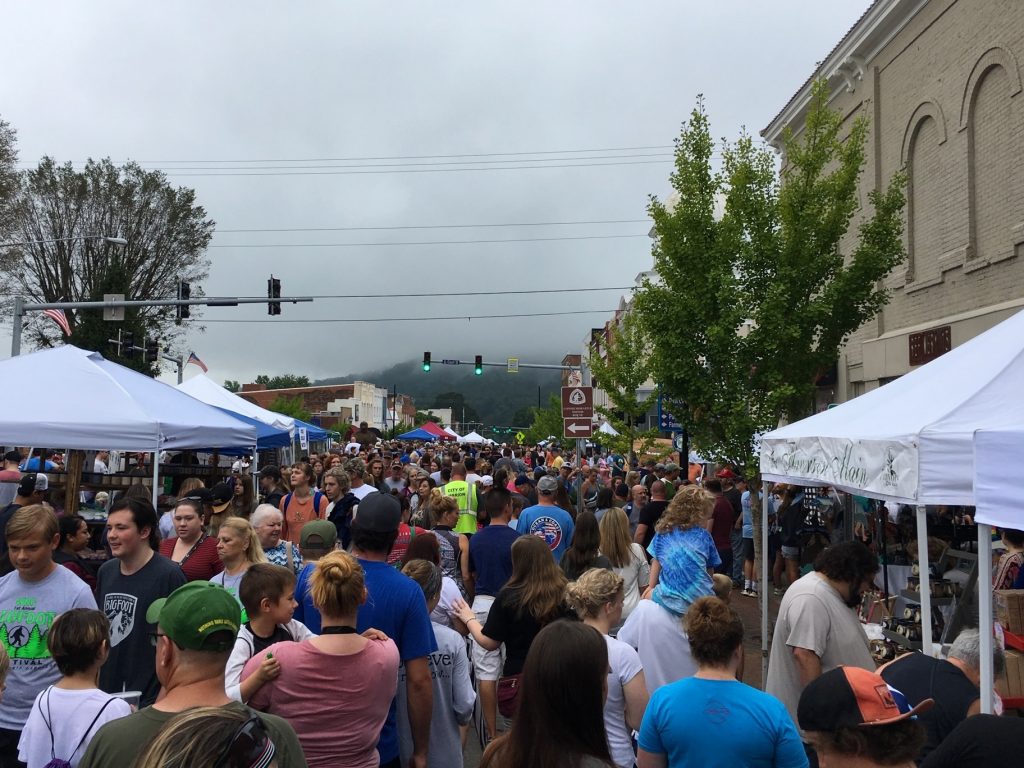 If you want to explore all the booths at the Bigfoot Festival you'll need to give yourself a lot of time! The festival organizers get a great turnout of vendors that stretch for several blocks. We gave ourselves about two hours to wander and didn't get see everything.
Snap a Photo with Bigfoot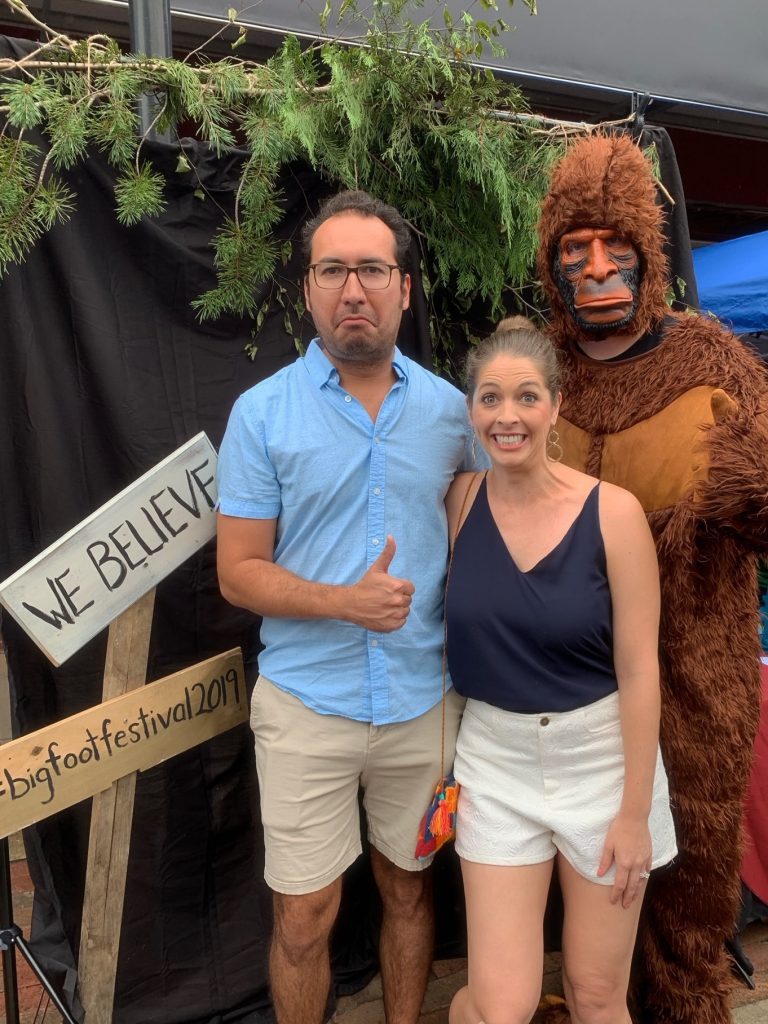 You won't have any trouble finding Bigfoot in Marion! We promise there will be plenty of them to take photos with. Some will charge you but there are plenty of free photo opps if you don't want to pay!
Look for Bigfoot Art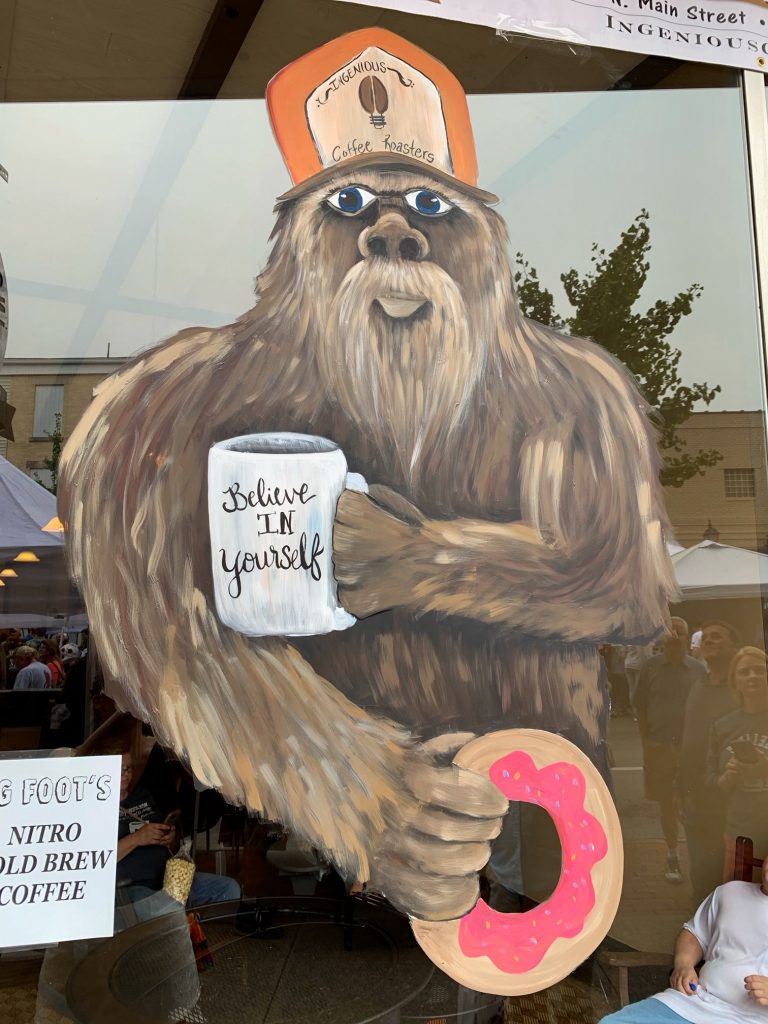 Checking out the window art was one of our favorite parts of the festival. The designs are hilarious and many are themed to match the store where they're displayed.
Buy Bigfoot Swag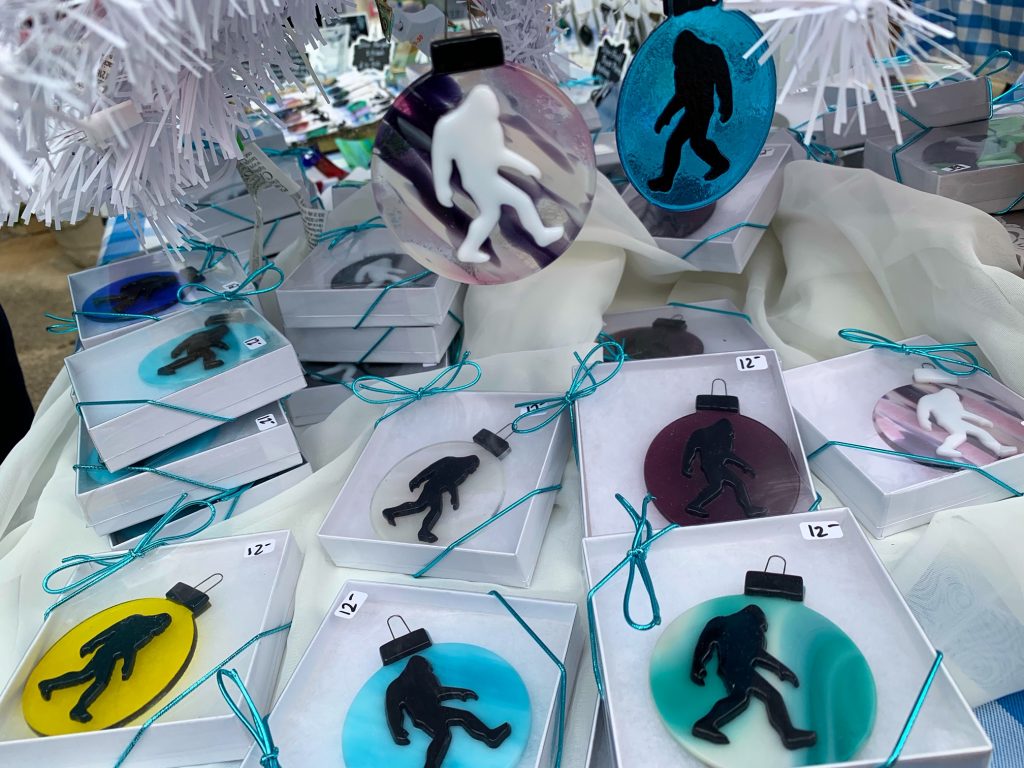 Bigfoot t-shirts, wreaths, magnets, stickers, honey (yes, even honey). You name it. There's a vendor selling it. Of course, we always buy a souvenir ornament from every unique place we visit, so this year there will be a special Sasquatch hiding on our tree!
Drink Bigfoot-Themed Beer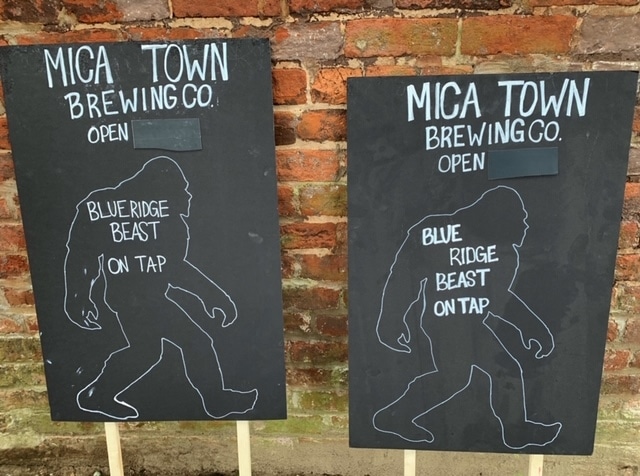 Ahh, yes, you know we love any excuse to try a local brewery! Mica Town Brewing tapped the "Blue Ridge Beast" for the festival so we had to stop by. If you're visiting, we'd also recommend the Mica Town Hole in One Lime Kolsch. Cheers!
Take Funny Photos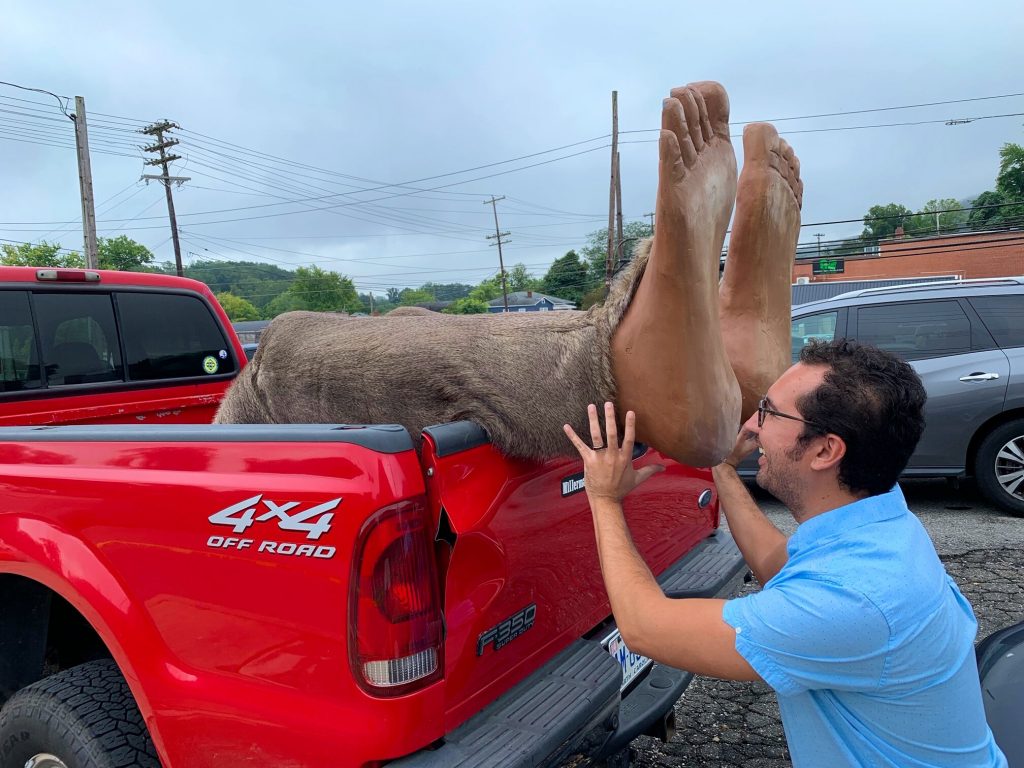 There's no shortage of funny photo opportunities during the WNC Bigfoot Festival. Have your camera ready and you're sure to go home with some gems.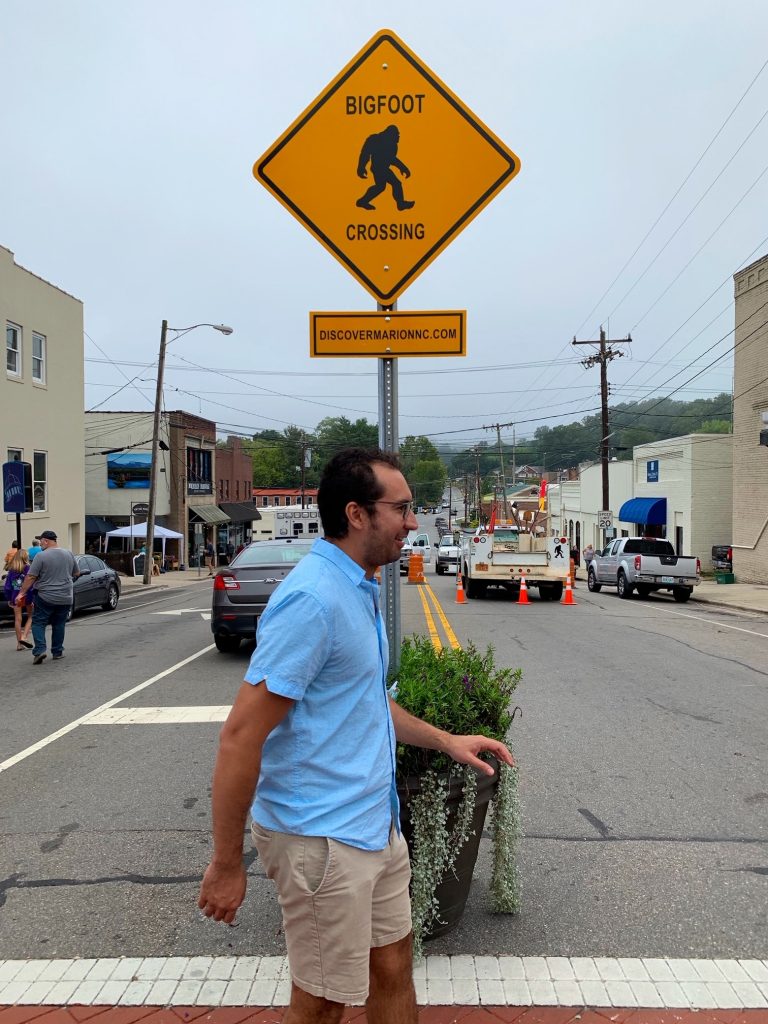 Listen to the Bigfoot Calling Contest
Want to attract Bigfoot? You'll want to be there for the Bigfoot calling contest so you know the sound you'll need to mimic! Sadly, we had to get on the road and only got to hear the first participant but this is a hilarious part of the day and you won't want to miss it.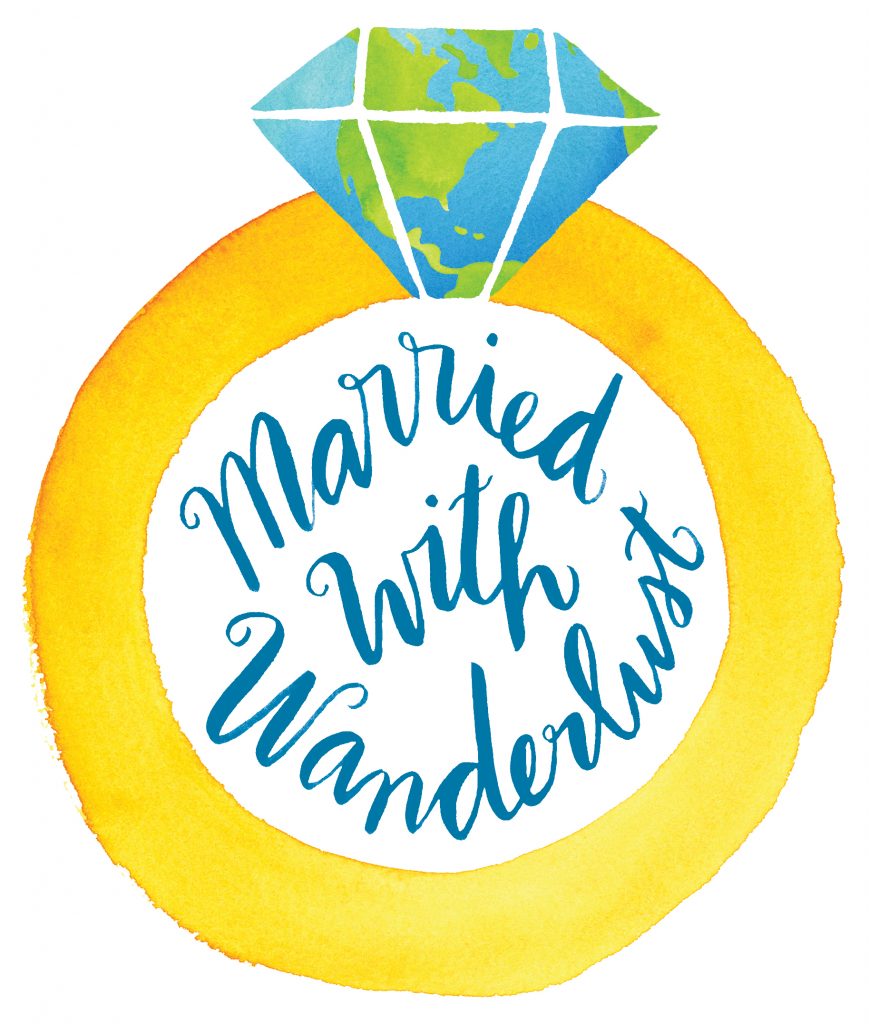 Enjoy our blog post? Sharing is caring!